Axios Sports
October 27, 2020
👋 Good morning! Let's sports.
Today's word count: 2,212 words (8 minutes).
1 big thing: 🎙 A new way to talk sports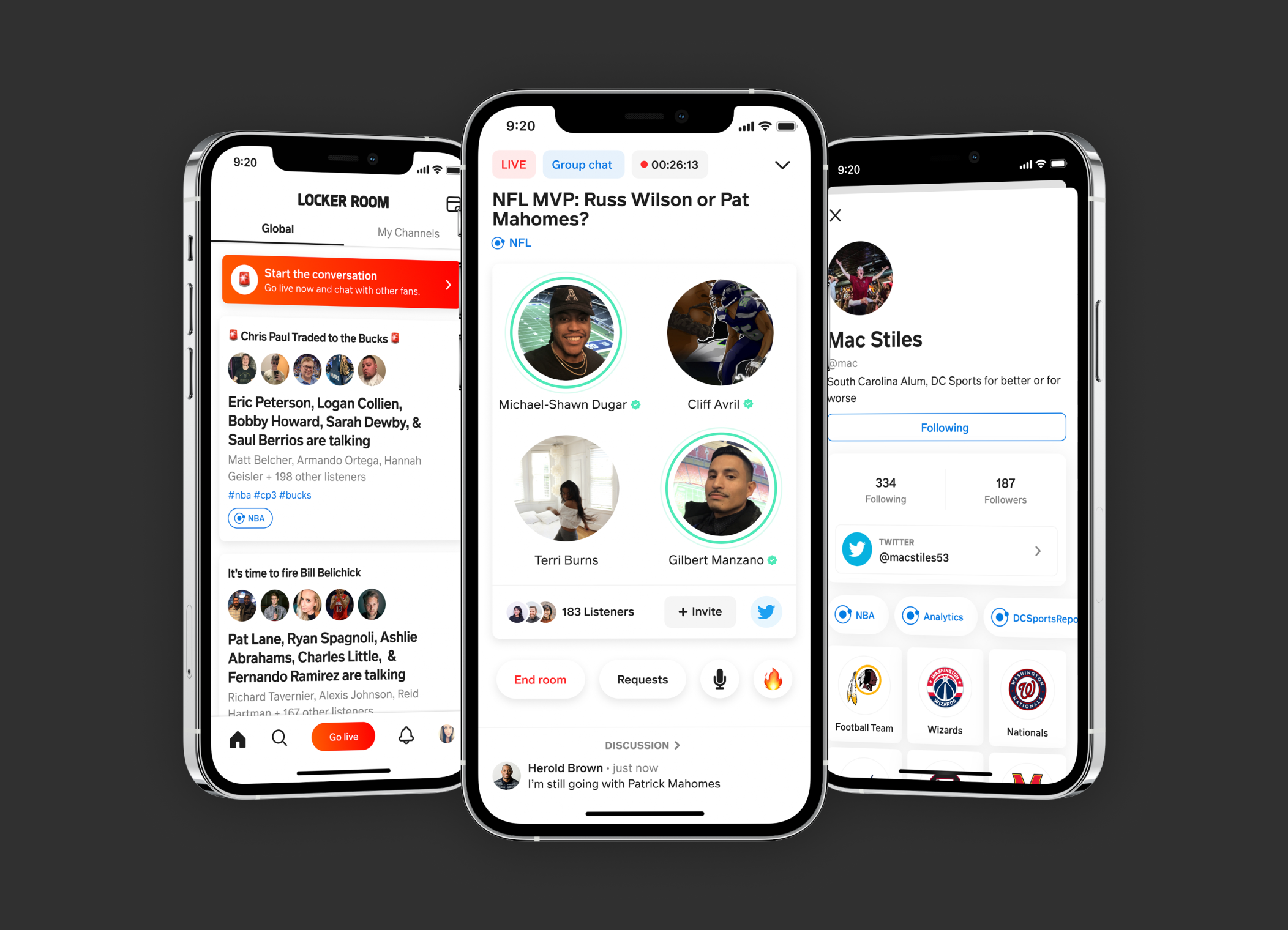 Locker Room, a social audio app where fans can talk sports and spontaneously join live conversations, launches today on the App Store.
Scoop: The company behind Locker Room, Betty Labs, has raised $9.3 million in seed funding led by Google Ventures with participation from Lightspeed Venture Partners, Axios has learned.
Athletes including Kevin Durant, Andre Iguodala and Baron Davis also participated in the round.
Why it matters: Locker Room sits at the nexus of major sports media trends like the "second screen" companion, the audio/podcasting boom, and the rise of multicasts and broadcast customization.
How it works: Locker Room functions similarly to Clubhouse, another social audio app that was all the rage among venture capitalists this summer and raised $12 million from Andreessen Horowitz.
Upon launching the app, you're shown a feed with all the live and upcoming conversations featuring the people, teams, channels and topics you follow.
When you enter a room, the audio switches on and you can hear the people on the "stage" speaking. You can also see who else is in the audience.
The room's creator, plus any other "hosts," control who speaks. Listeners "raise their hand" when they have something to say. If chosen, their profile icon appears on stage and their microphone turns on.
There's also a chat room where text-based discussion can happen in tandem with the audio-based conversation.
To start your own room, you press "Go Live." From there, you add a title and a channel/topic, choose whether you want to record the room for later use, then decide if you want your followers to be notified and invited.
The big picture: Locker Room isn't the only app betting on social audio. In addition to Clubhouse, there's also:
The intrigue: Leagues and networks are increasingly offering multicasts, alternative commentary and other ways to customize broadcasts, while esports livestreams provide a glimpse of a more interactive future.
Locker Room expands on this concept by allowing fans to not only choose their own commentators, but participate in real-time discussions. It's more like a sports bar than a radio broadcast.
"Locker Room lets 'commentary' mean whatever you want it to mean. Create a watch party, react in real time to big plays, or just listen to a conversation that suits your mood. It's not just about Joe Buck not being your only option; it's about reinventing the century-old idea of live commentary."
— Howard Akumiah, Betty Labs Founder/CEO
The challenge: Sports feeds aren't in perfect sync, which could hurt Locker Room's in-game experience. If another person's feed is a few seconds ahead of yours, they'll spoil the action.
Between the lines: Media members, athletes and others have been using Locker Room's beta app for months, and some popular formats have emerged:
Watch parties: A group gets together to watch a game and talk about the action in real-time.
Live podcast: Hosts record live episodes to allow audience interaction (similar to a listener calling into a radio show).
Panel/Q&A: When you enter a room, it feels a lot like walking into an auditorium where a panel or Q&A is happening.
Breaking news: Reporters and fans go live when news breaks to react and respond in real time.
Debate stage: People share hot takes and let listeners come on stage to respond.
Special beta users: ESPN's Jeff Darlington has been doing an "NFL Week in Review" all season. He goes live today at 4pm ET.
"I'm on camera a lot for ESPN, but sometimes I just want to casually talk sports when I'm at home. So it's nice to have a place where I can do that and not have to worry about looking at the camera or anything."
— Jeff Darlington, ESPN reporter
The bottom line: Locker Room is more live than a podcast, more accessible than sports radio, more personal than Twitter and more casual than a livestream. That doesn't mean it will succeed, but it certainly makes it interesting.
Go deeper:
2. ⚽️ MLS snapshot: Two weeks left
The MLS regular season ends in less than two weeks, with 14 spots still up for grabs in next month's expanded playoff, Axios' Jeff Tracy writes.
How it works: The top six teams in the East and top eight in the West automatically make Round 1. Teams 7-10 in the East will have play-in games to determine the final two spots.
Who's in: Philadelphia Union, Toronto FC, Columbus Crew and Orlando City have already punched their tickets.
The state of play: 25 teams have between three and five games left, but the Colorado Rapids (nine games left) played Saturday for the first time in a month after dealing with a COVID-19 outbreak, putting their playoff odds in jeopardy.
The league could change postseason qualification from total points to points-per-game to account for the missed time.
But for now, it appears the Rapids — who are just five points out of eighth place — will simply have to make the most of their remaining games.
Stat leaders:
Goals: Diego Rossi, LAFC (12); Gyasi Zardes, Columbus (11); Raúl Ruidíaz, Seattle and Robert Berić, Chicago (9)
Assists: Alejandro Pozuelo, Toronto (10); Darwin Quintero, Houston (9); Nicolás Lodeiro, Seattle and Cristian Espinoza, San Jose (8)
Saves: Sean Johnson, NYCFC (74); Marko Marić, Houston (66); Matt Turner, New England (61)
Tonight's slate (ESPN+):
7pm ET: Montreal vs. Nashville
10pm: Vancouver vs. Seattle
Meanwhile, in Europe: Champions League play resumes today.
1:55pm: Lokomotiv Moscow vs. Bayern; Shakhtar Donetsk vs. Inter Milan
4pm: Marseille vs. Manchester City; Liverpool vs. Midtjylland; Mönchengladbach vs. Real Madrid; Atlético Madrid vs. RB Salzburg; Porto vs. Olympiacos; Atalanta vs. Ajax
3. 🔍 Apparel spotlight: Nike
This week, we're examining the sports apparel industry through the lens of some of its biggest players.
Nike is positioned as the past, present and future king of apparel, and the company's enormous online retail business helped it crush earnings expectations last quarter, Jeff writes.
Snapshot:
Stock price: $128.37
Sales, past three quarters: $27 billion
CEO: John Donahoe (January 2020–present)
Top sponsored athletes: LeBron James, Michael Jordan, Cristiano Ronaldo, Tiger Woods, Rafael Nadal
Founding story: In 1964, Oregon track coach Bill Bowerman and one of his former runners, Phil Knight, started Blue Ribbon Sports as a U.S. distributor of the popular Japanese running shoe, Onitsuka Tiger (now Asics).
In 1966, Bowerman designed what would later become Onitsuka's most popular shoe, the Cortez, which launched ahead of the 1968 Mexico Olympics.
In 1971, Onitsuka discovered that BRS was selling its own version of the Cortez and was rebranding as Nike. The companies split, and Nike was born.
Fun fact: In 1971, Portland State graphic design student Carolyn Davidson came up with Nike's iconic Swoosh, charging just $35 for her work. Knight originally didn't love the logo, but a decade later he'd come around to it and gifted Davidson 500 shares of stock, now worth ~$1 million.
Timeline:
1972: Romanian tennis star Ilie Năstase becomes Nike's first sponsored pro athlete.
1980: Nike goes public at 18 cents a share.
1984: Michael Jordan signs with Nike after initially having his heart set on Adidas. After projecting $3 million in sales through the first four years of his signature Air Jordan, Nike makes $126 million in the first year alone.
1988: Nike debuts its new slogan, "Just Do It," in a 30-second commercial.
1996: A 20-year-old Tiger Woods signs with Nike for five years and $40 million.
2003: LeBron James (seven years, $90 million) and Kobe Bryant (four years, $40 million) sign with Nike.
2004: Nike buys Converse for $309 million. Today, the brand generates roughly $2 billion in annual revenue.
2018: On the 30th anniversary of its first "Just Do It" campaign, Nike releases a revamped version featuring Colin Kaepernick.
Where it stands: In the past eight years, Nike has become the official uniform and apparel supplier for the NFL (2012), NBA (2015) and MLB (2020).
Seeing the Swoosh on all those jerseys is a coup on its own, but it presents an even greater opportunity when paired with the emergence of Fanatics.
Fanatics has become the biggest name in licensed sportswear retail. The e-commerce giant was recently valued at $6.2 billion. As it continues to grow, the value of Nike's league licensing deals should grow in lockstep.
The bottom line: Despite a penchant for controversy — including the use of sweatshops in the 90's or the more recent scandal involving doping and gender discrimination — Nike enters its seventh decade with more momentum than ever. Perhaps it really is too big to fail.
Apparel Week:
Yesterday: Puma
Tomorrow: Adidas
Thursday: Under Armour
Friday: Mystery brand (???)
4. ⚡️ Lightning round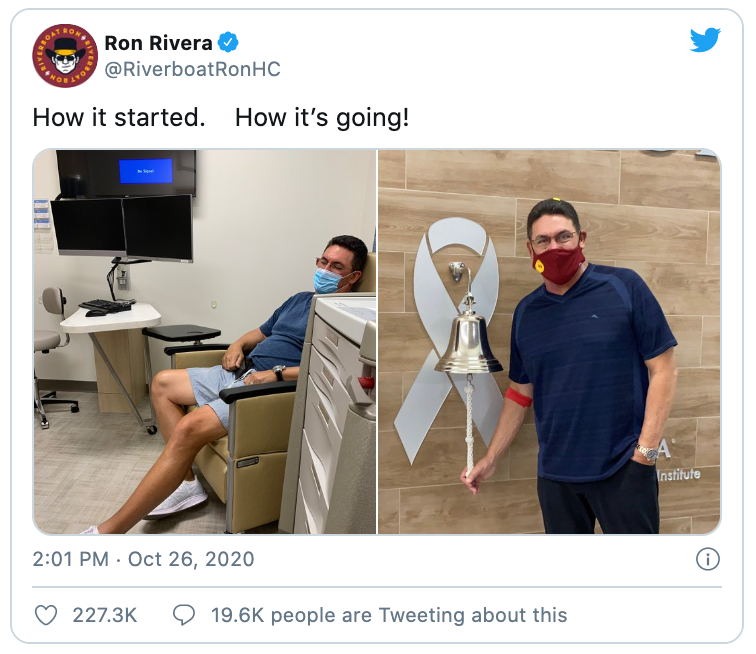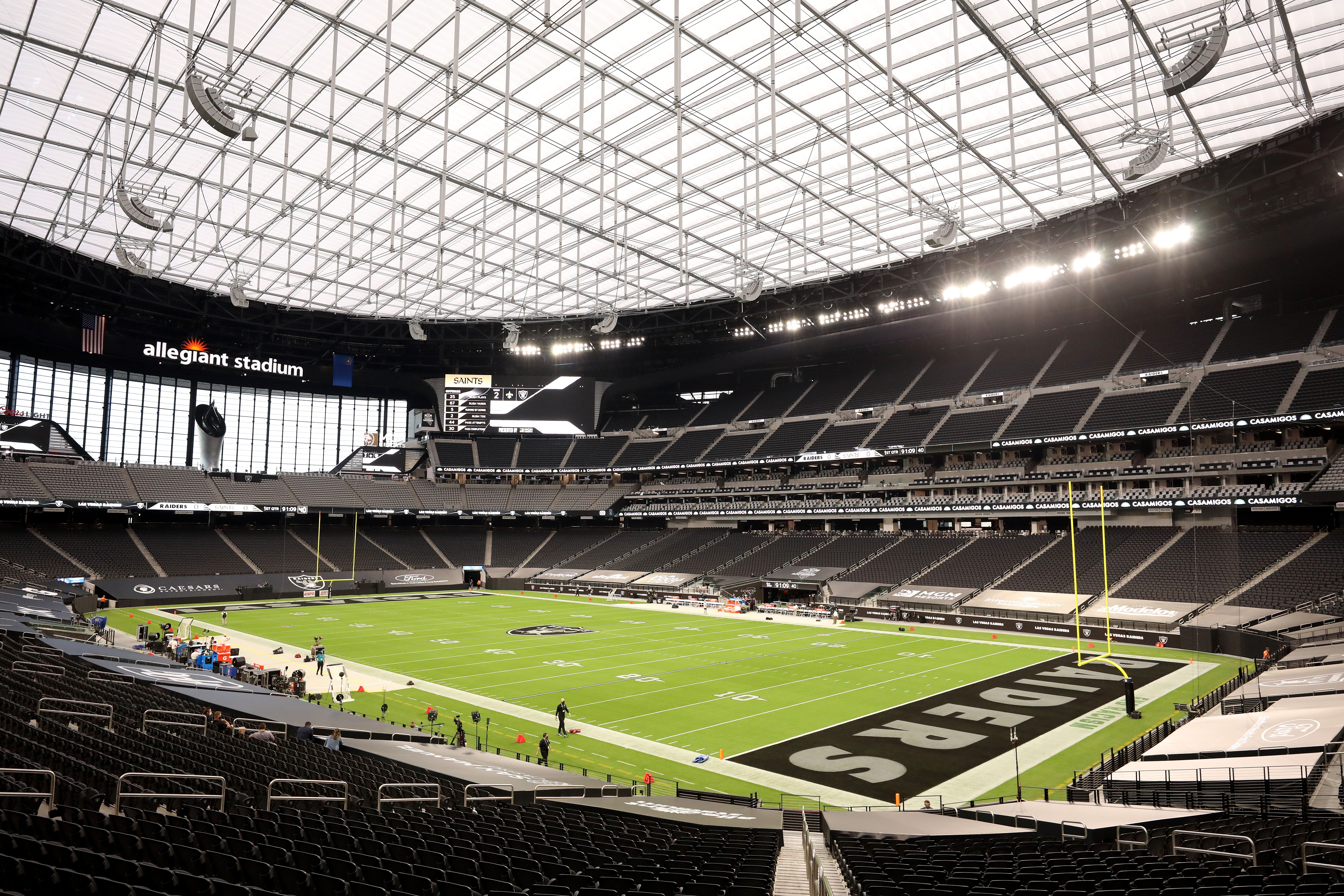 🏟 Football fans in Vegas: UNLV will be allowed to host around 2,000 fans at Allegiant Stadium this Saturday, making the Rebels the first team to have spectators at the Raiders' new stadium.
📉 Board to death: In the 2000s, Scrabble was regularly on ESPN and enjoyed an unprecedented board game boom. Since then? Power struggles, racial tensions and a whole lot more. How Scrabble blew its big moment.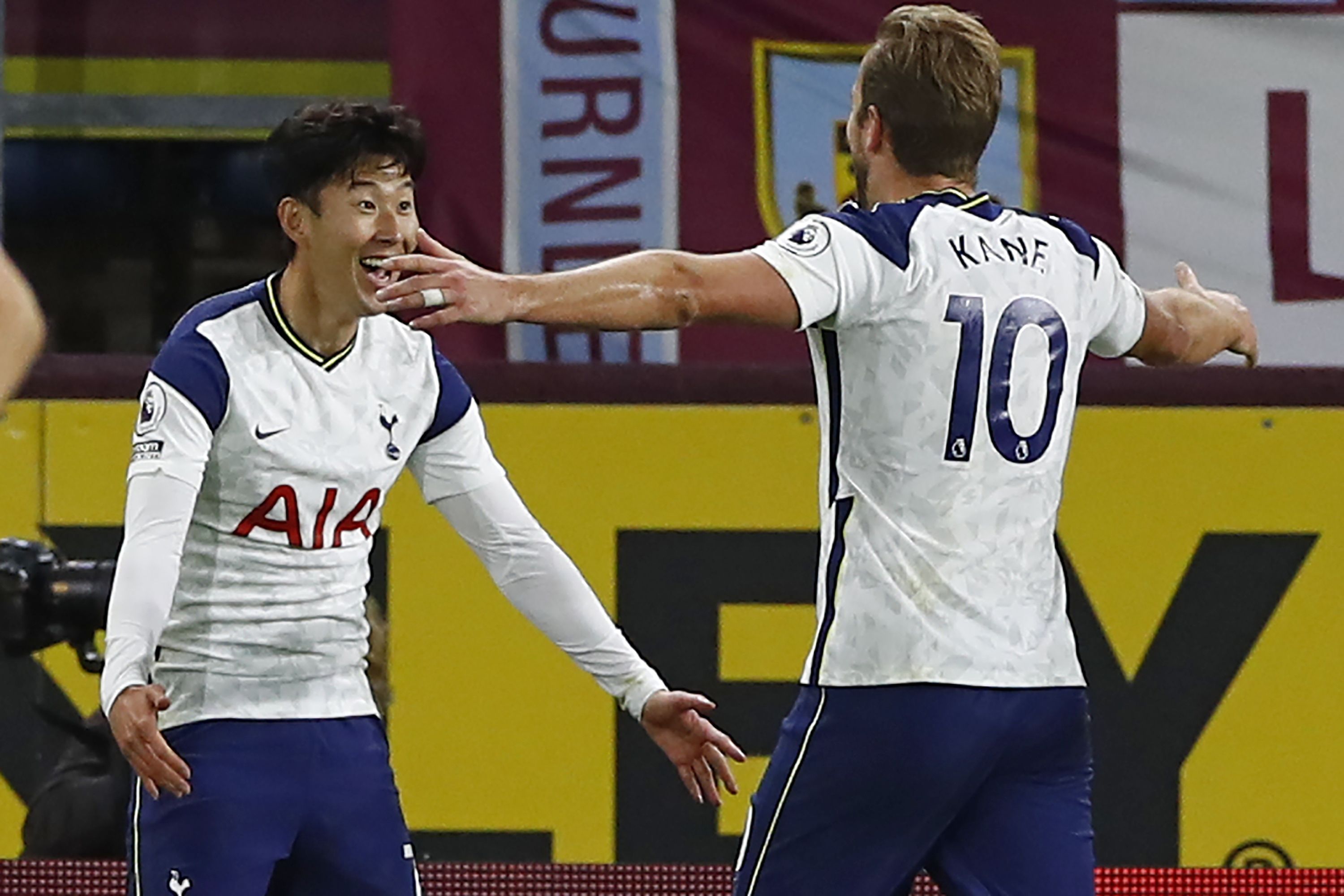 ⚽️ Dynamic duo: Harry Kane assisted Son Heung-Min in Tottenham's 1-o win over Burnley, the 29th time they've combined for a Premier League goal. Only former Chelsea teammates Frank Lampard and Didier Drogba (36) have more.
💵 Genius going public: Genius Sports, which collects data from 240,000+ sporting events annually and distributes it to betting operators, is going public in a $1.5 billion deal with a blank check firm, Sportico reports.
5. 🏀 Scoop: "Field of 68" network launches today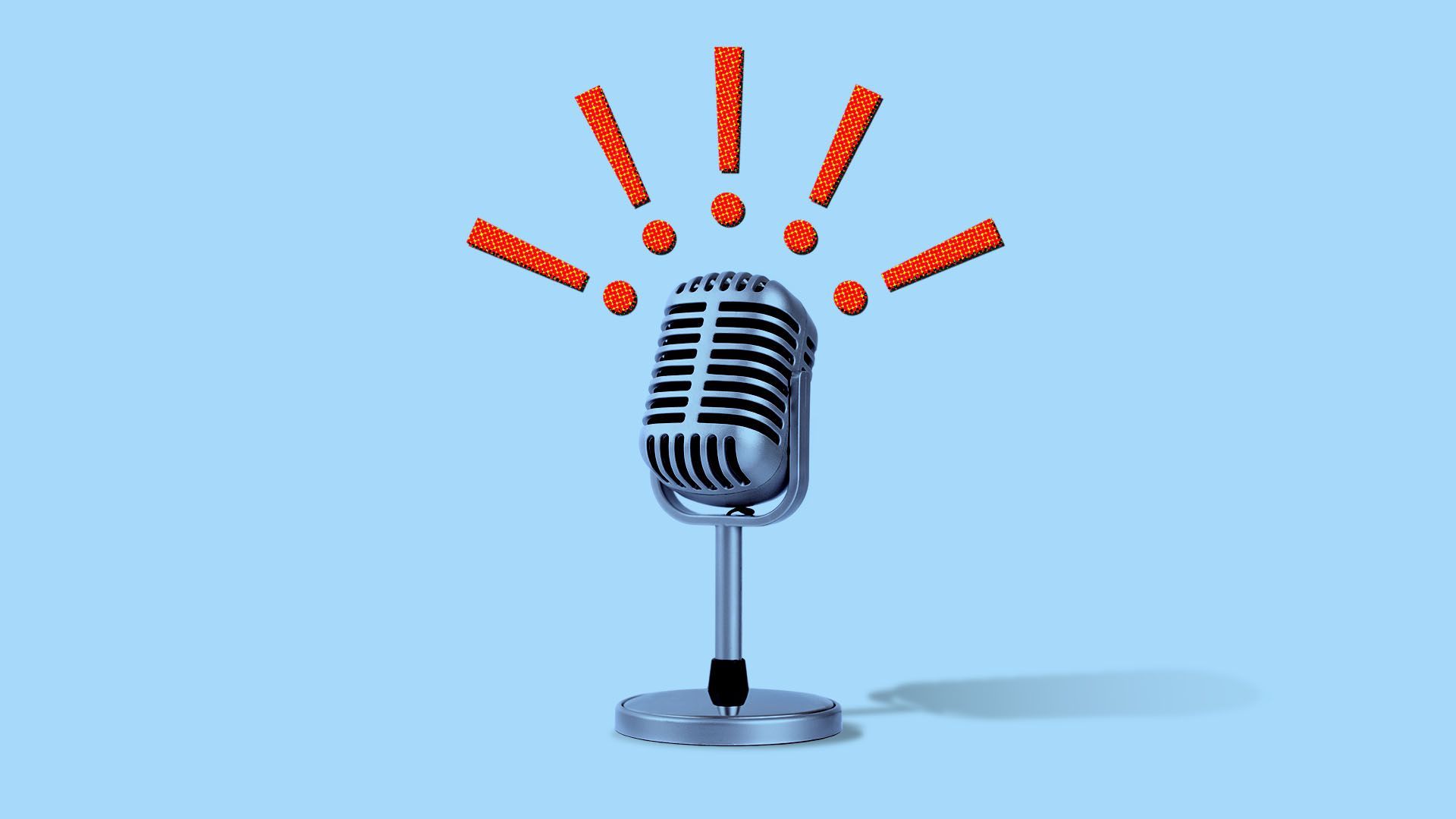 Jeff Goodman and Rob Dauster, both long-time college basketball insiders, have joined forces with former players and fellow media members to launch a new college hoops podcast network called The Field of 68.
Coming up: The network will launch with a trio of national podcasts this week:
"The Goodman and Hummel Podcast," featuring Goodman and former Purdue All-American Robbie Hummel.
"Inside the Mind of Miles," with former Nebraska coach Tim Miles.
"The Rebound Podcast," starring Dauster.
What's next: The Field of 68 is also launching 12 podcasts focused on high-profile programs, with former players leading the coverage. A few examples:
6. 📸 Photos 'round the world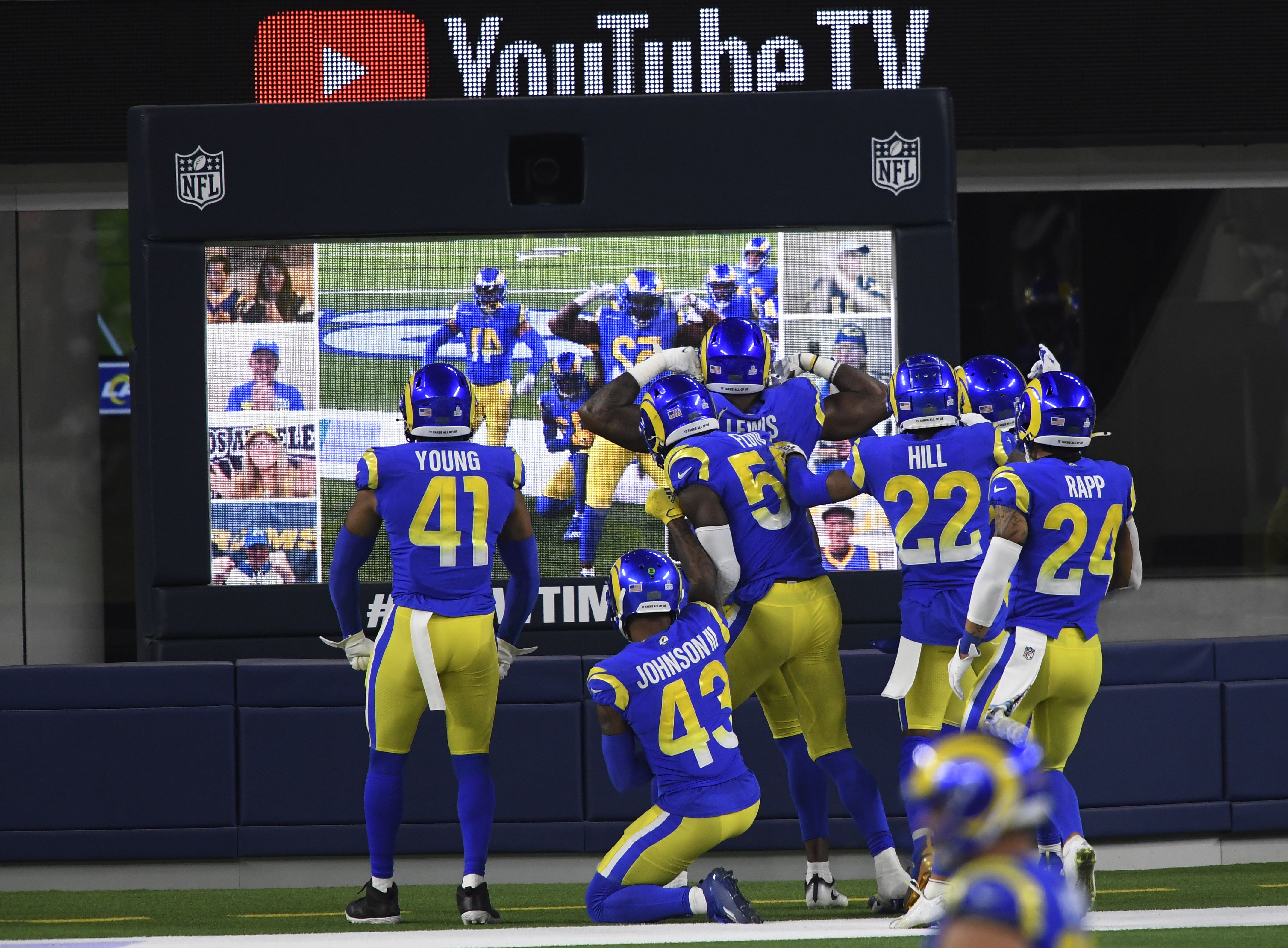 INGLEWOOD, Calif. — The Rams overpowered the Bears 24-10 behind a dominant defense that held Chicago to 279 yards of total offense.
Second-half team: The Rams have now won 30 straight games after leading at halftime, and this was sixth time in seven games that they gave up three points or fewer in the second half.
Wild stat: The Bears are 5-2 despite being outscored by two points this season. Believe it or not, two 5-2 teams have even worse point differentials: the Browns (-21) and the Bills (-4).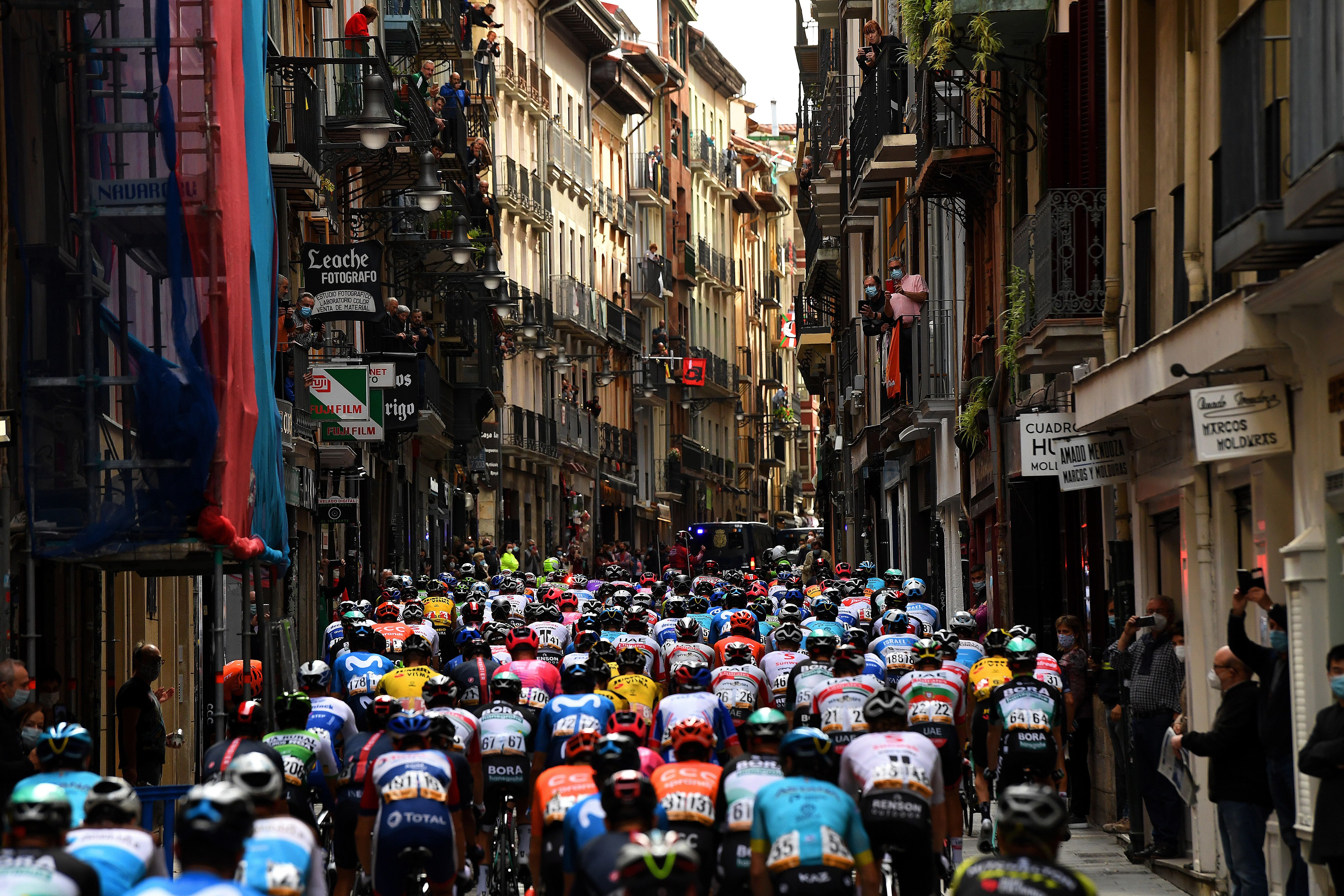 LEKUNBERRI, Spain — The Vuelta a España (Tour of Spain) opened last week with the strictest health protocols of any race so far this racing season.
The backdrop: Spain has tightened COVID-19 restrictions amid the country's worsening second wave. A nighttime curfew was issued on Sunday, which could ultimately cut the race short. But for now, it continues.
🎥 Watch: Stage 6 highlights (YouTube)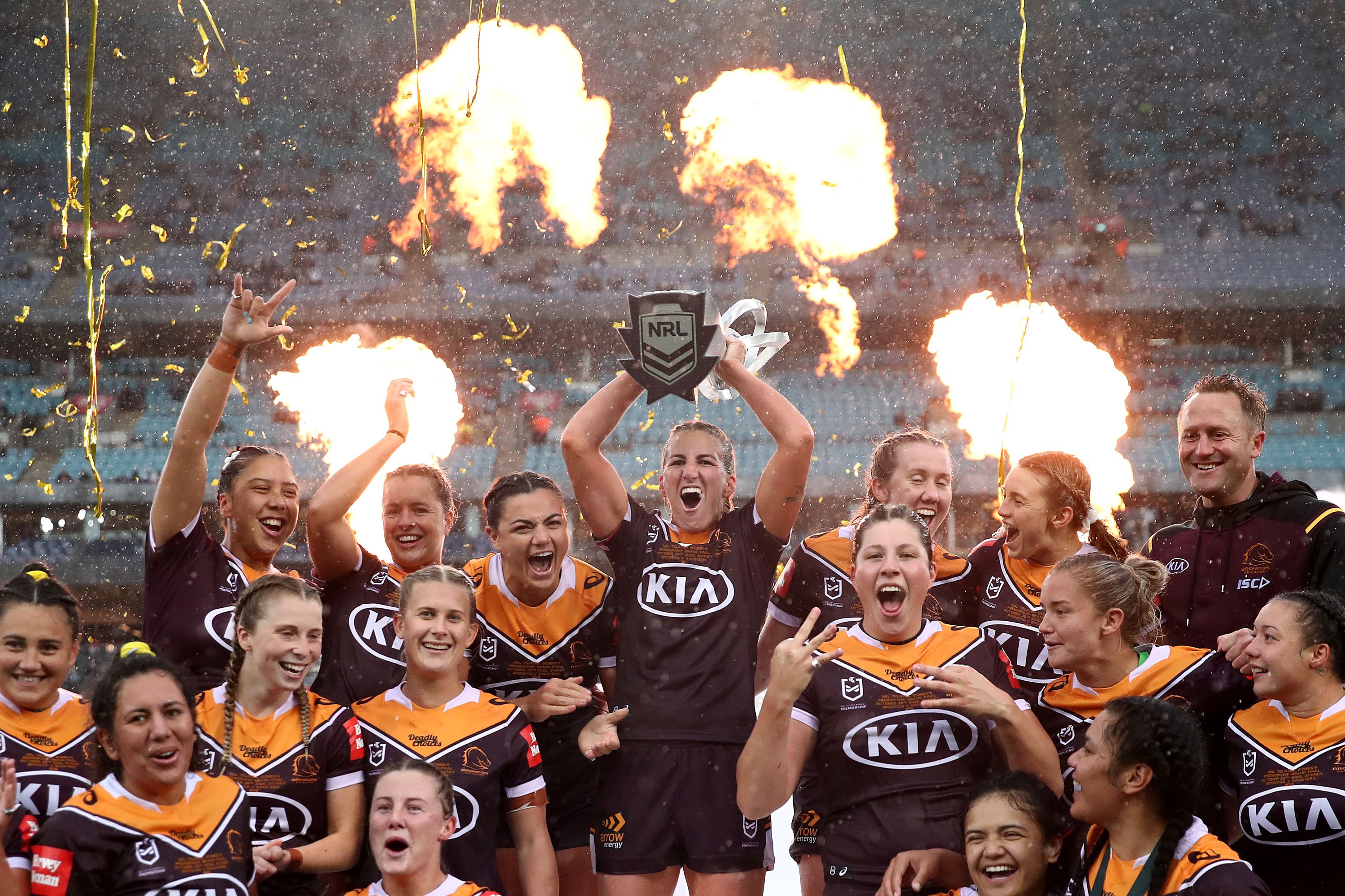 SYDNEY, Australia — The Brisbane Broncos claimed a third straight NRLW championship (Australia's top women's rugby league) with a 20-10 victory over the Sydney Roosters on a sopping wet field.
In related news: Two weeks ago, World Rugby became the first international sports federation to ban transgender women from global competitions.
🎥 Watch: Highlights (YouTube)
7. Oct. 27, 2004: ⚾️ Red Sox break the curse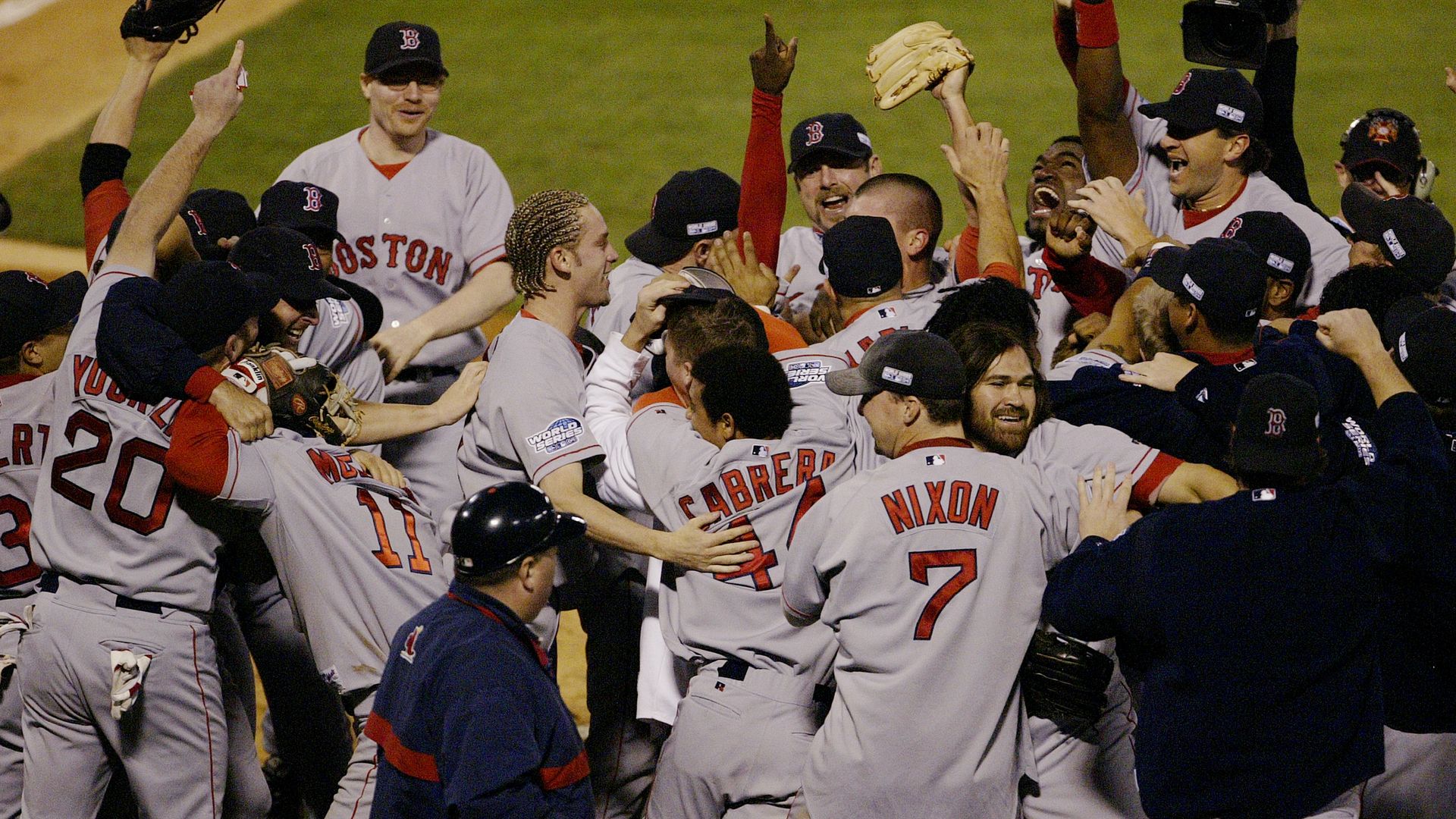 16 years ago today, the Red Sox broke the Curse of the Bambino, beating the Cardinals to win their first World Series in 86 years.
Watch this immediately (if you want to cry)
8. The Ocho: 🇮🇪 Hurling returns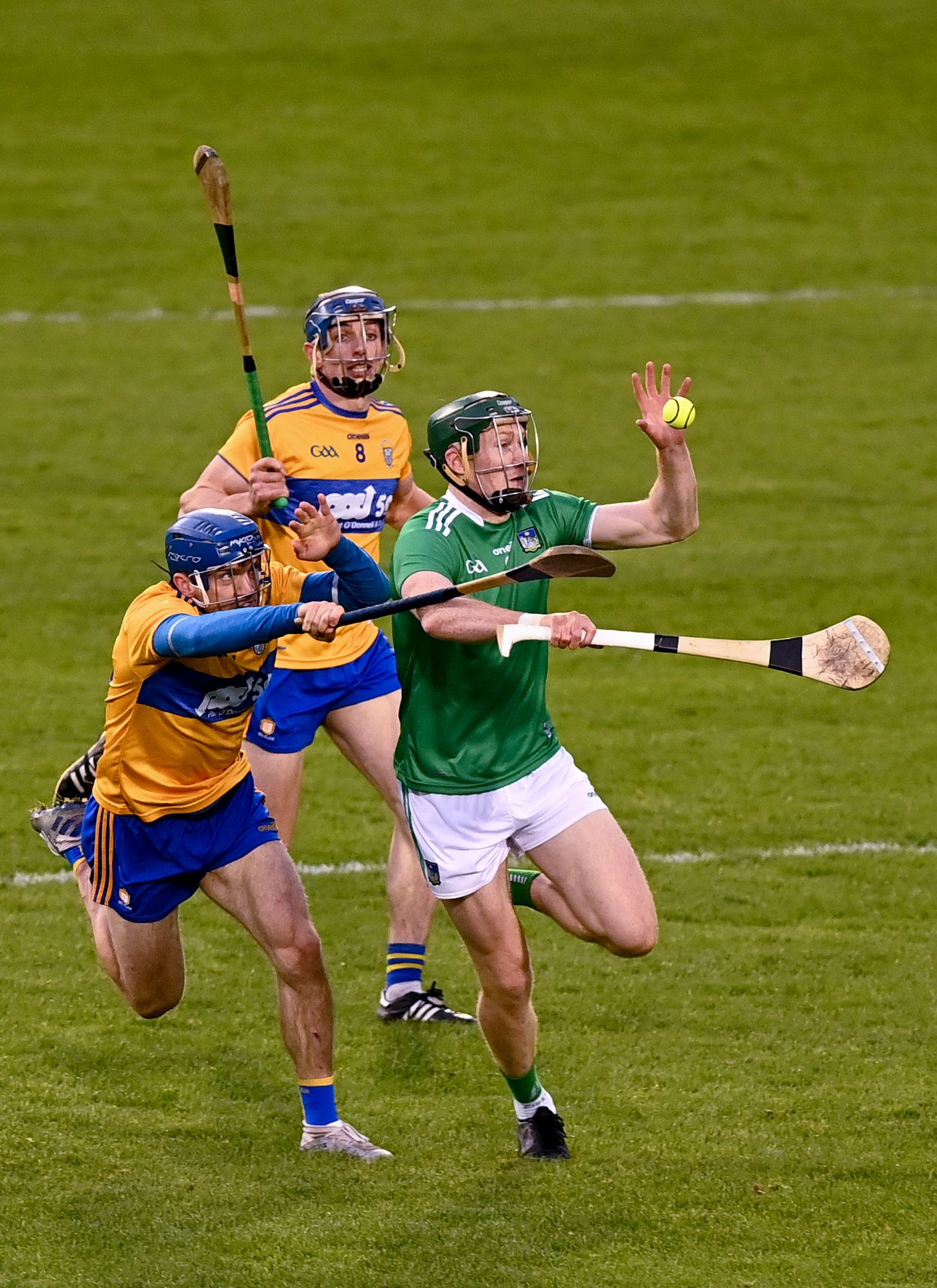 The Munster Senior Hurling Championship got underway this past weekend in Tipperary, Ireland, with a clash between rivals Limerick (green) and Clare (yellow).
How it works: Players use curved wooden sticks called "hurls" to hit a leather ball called a "sliotar." The object is to get the sliotar into the other team's goal or over the crossbar to score points.
Players can carry the sliotar for three steps, then they have to hit it or bounce it on the hurl as they run around. Tackling is allowed.
The backdrop: The pandemic halted hurling for nearly eight months in Ireland, where it was invented 2,000 years ago. There were some club games this summer, but nothing compares to the thrill of the inter-county championships.
🎥 Watch: Highlights (YouTube)
9. 🏈 NFL trivia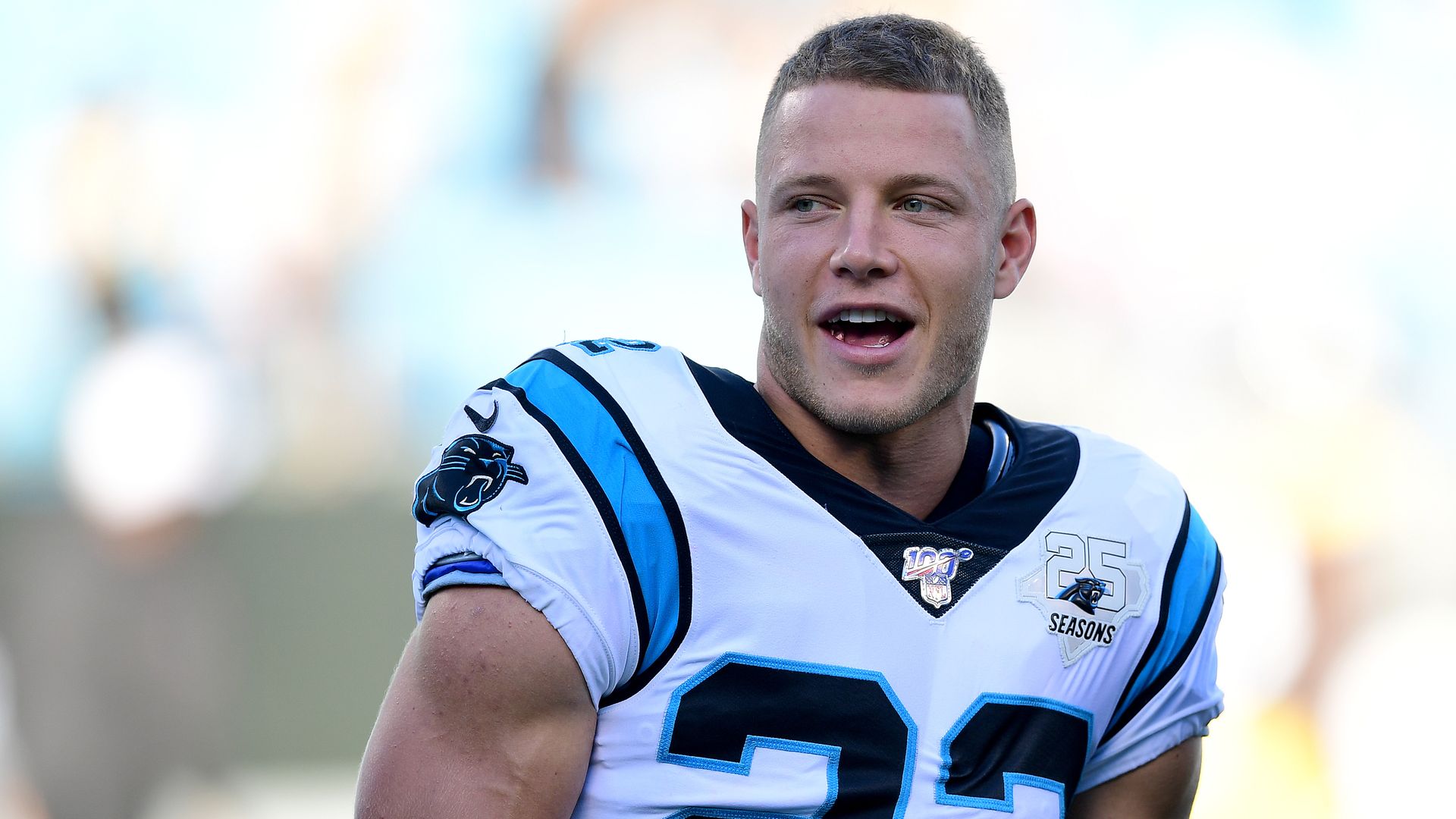 Christian McCaffrey, who's back at practice after a five-week absence (ankle), is one of three players in NFL history to record 1,000 yards rushing and receiving in the same season (he did it last year).
Question: Who are the other two?
Hint: One won three Super Bowls last century, while the other won the Super Bowl in 2000 and was was named league MVP.
Answer at the bottom.
10. ⚾️ 27 innings from glory
The Dodgers have been chasing Kirk Gibson's ghost since 1988. Tonight, they might finally catch him. But the Rays stands firmly in their way — and they're sending in their ace.
TV: 8:09pm ET, Fox
Starting pitchers: 2018 AL Cy Young winner Blake Snell (2-2, 3.33 ERA, 28 K) vs. L.A. rookie Tony Gonsolin (0-2, 9.39 ERA, 9 K)
Moneyline: LAD -133 (bet $133 to win $100); TB +123 (bet $100 to win $123).