Axios Sports
May 14, 2020
👋 Good morning! Let's sports.
Today's word count: 1,576 (6 minutes).
1 big thing: 💵 Sports betting, two years later
Two years ago today, the Supreme Court struck down the Professional and Amateur Sports Protection Act (PASPA), which had prevented states from creating their own sports betting regulations, writes Axios' Jeff Tracy.
Where things stand: 24 months later, 18 states and counting have legalized it, launching an explosive new industry that touches sports, media, technology and more (though the pandemic has slowed growth in what was set to be a big year).
It all started in New Jersey, which has since nearly caught up to Nevada in terms of revenue generated (see above). And thanks to a favorable tax rate, New Jersey ($62.6 million) has earned significantly more than both Pennsylvania ($43.6 million) and Nevada ($39.3 million) in taxes.
If there's one early trend whose veracity we can be confident about, it's that mobile betting is the future of the industry. Do you really think New Jersey (population 8.8 million) would out-earn New York (population 19.5 million) if the latter let people bet on their phones?
What they're saying: Most states allow casinos to operate freely, taxing them as they would any business. But a handful run their casinos at the state level under a revenue-sharing model, which Dustin Gouker of Legal Sports Report tells me is a shortsighted strategy:
"The states with more open markets (N.J., Pennsylvania, Indiana) have outperformed those without them (Oregon, Rhode Island). It's too early to make calls beyond a shadow of a doubt, but both Oregon and Rhode Island would clearly be doing better if they took less money with an open system."
Looking ahead: Former American Gaming Association executive Sara Slane, who now advises companies in the space, lays out five key trends to watch moving forward.
The line between sports and casinos will blur as the two industries fight to capture discretionary dollars. Think: The sportsbook inside Washington, D.C.'s Capital One Arena.
Mobile and retail operators presenting a unified front. "Expect to see a shared wallet for online gaming tied back to retail, more cashless payment acceptance on the casino floor, and rewards and comps for online play."
Optimizing the "watch and bet" experience. Live lines must be set quickly and internet connections can't lag.
Tech companies will enjoy rapid growth. Even (especially?) during a pandemic, "online sports betting presents an opportunity for innovation in a traditionally anemic industry."
Gaming regulations will evolve with the times. "Sports betting will move the regulatory process forward to meet consumer demands."
The bottom line: So much has changed in just two years, but in reality, it's only just begun.
2. 😷 Florida Gov.: "All pro sports are welcome here"
A day after Arizona Gov. Doug Ducey announced that professional sports could resume in the state (without fans) beginning this weekend, Florida Gov. Ron DeSantis announced that his state is open to teams that want to resume activity.
"All professional sports are welcome here for practicing and for playing. What I would tell commissioners of leagues is, if you have a team in an area where they just won't let them operate, we'll find a place for you here in the state of Florida."
— Ron DeSantis
In other news:
🏒 NHL: Commissioner Gary Bettmann said he's "not even contemplating" cancelling the season. "States are reopening, cities are reopening. And if we do the right things, I think we'll be able to finish the season," he said during a virtual town hall.
🎓 NCAA: President Mark Emmert said the NCAA won't oversee a uniform return to college sports, leaving decisions on start dates up to state officials and university presidents.
🥊 Boxing: Top Rank is exploring an event for June 9 in Las Vegas, CEO Bob Arum confirmed to ESPN.
Go deeper:
3. ⚾️ KBO: Recapping the first week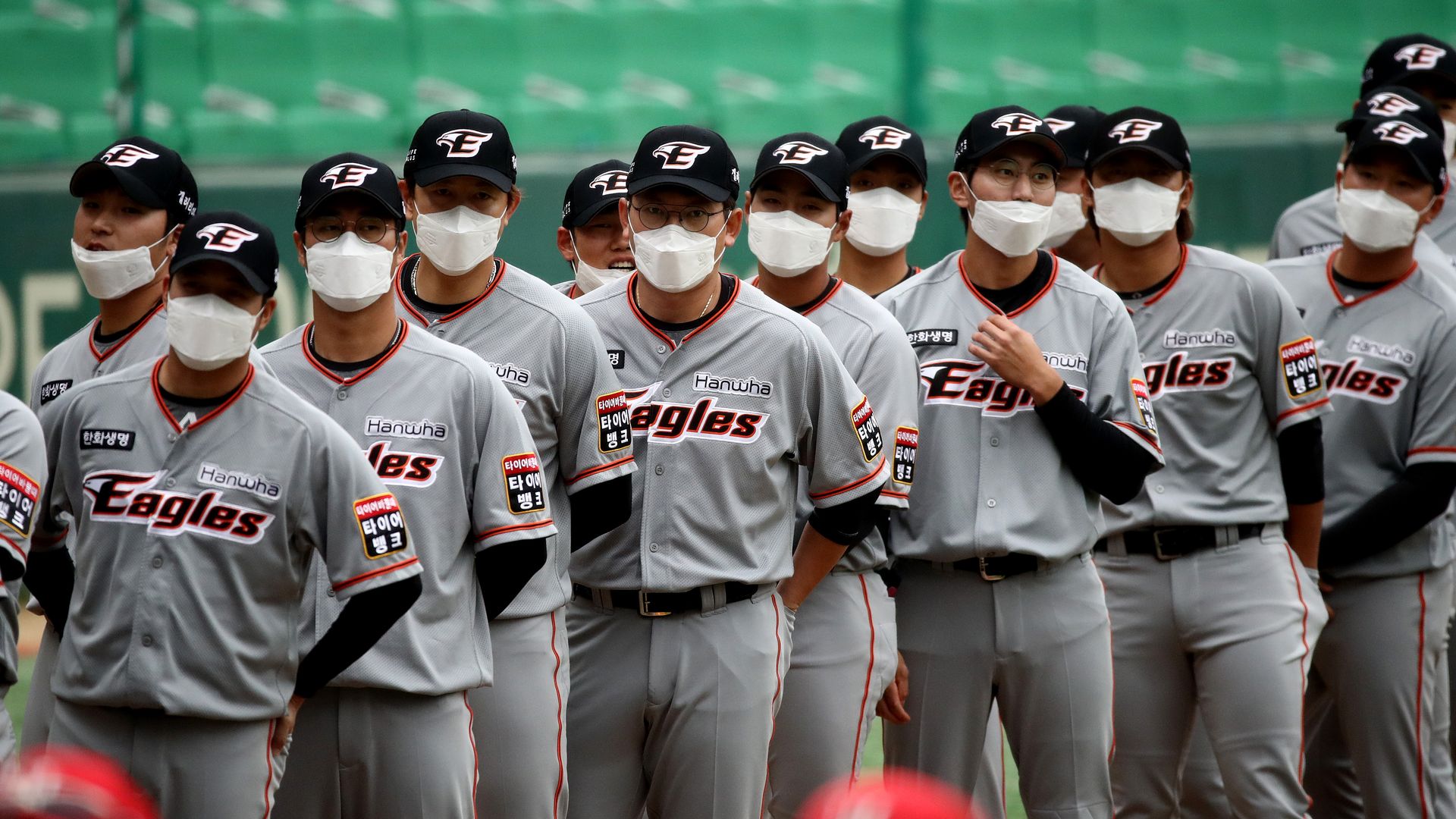 The KBO season kicked off last Tuesday, so let's catch up with what's happened so far in the Korean league that is suddenly no longer starved for attention.
The state of play: As of last night, every team had played either seven or eight games, with the NC Dinos and Lotte Giants leading the way (6-1), and the SK Wyverns and KT Wiz bringing up the rear (1-6).
Top hitters: Doosan Bears teammates José Miguel Fernández (.517 BA, .562 OBP) and Kim Jae-hwan (4 HR, 14 RBI) are leading the league in four key offensive categories.
Top pitchers: A trio of former major leaguers lead the way on the mound — Kiwoom Heroes LHP Eric Jokisch (0.82 ERA and WHIP), Hanwha Eagles RHP Warwick Saupold (1.20 ERA, 0.60 WHIP) and Lotte Giants RHP Dan Straily (1.42 ERA, 0.71 WHIP, 10.66 K/9).
The big picture: Korean baseball is not the major leagues — and that's perfectly fine. In fact, it's sort of charming, and there's even a term of endearment to encapsulate that feeling: "KBO-ness."
"KBO-ness is that special feeling where you are seven runs up in the bottom of the 8th and have shut out the opposition only to give up eight runs in one inning. ... KBO-ness is a no-hitter one game, and being released from your contract a month later."
The bottom line: MLB is still trying to figure out a way to save its 2020 season, but we're still months and countless painful arguments away from that happening. So we might as well embrace the KBO-ness while we're stuck here.
Go deeper:
4. 📸 Photos 'round the world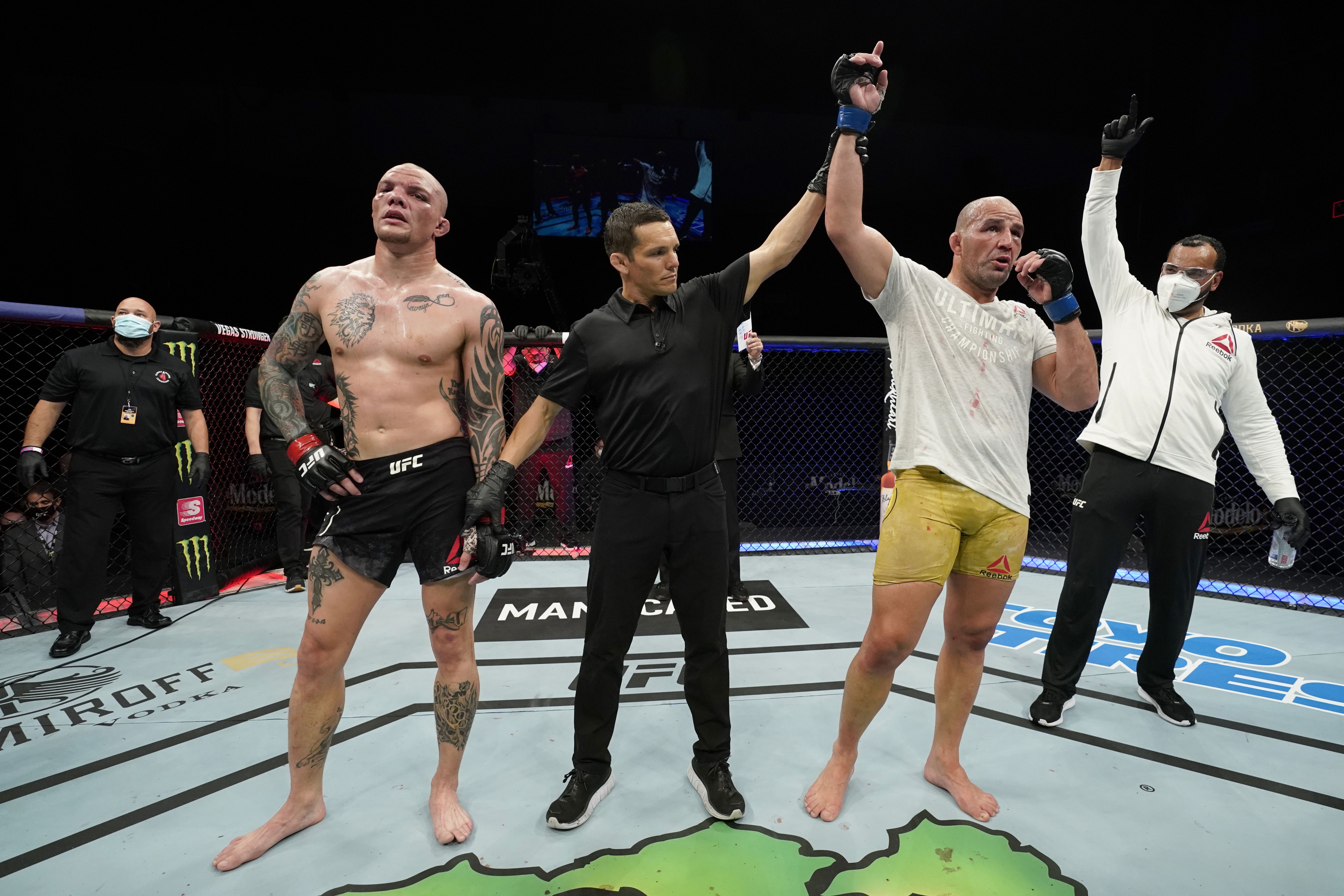 JACKSONVILLE, Fla. — Eighteen years after his pro debut, 40-year-old Glover Teixeira proved his caliber yet again, beating Anthony Smith by TKO in the final round of the main event at UFC Jacksonville.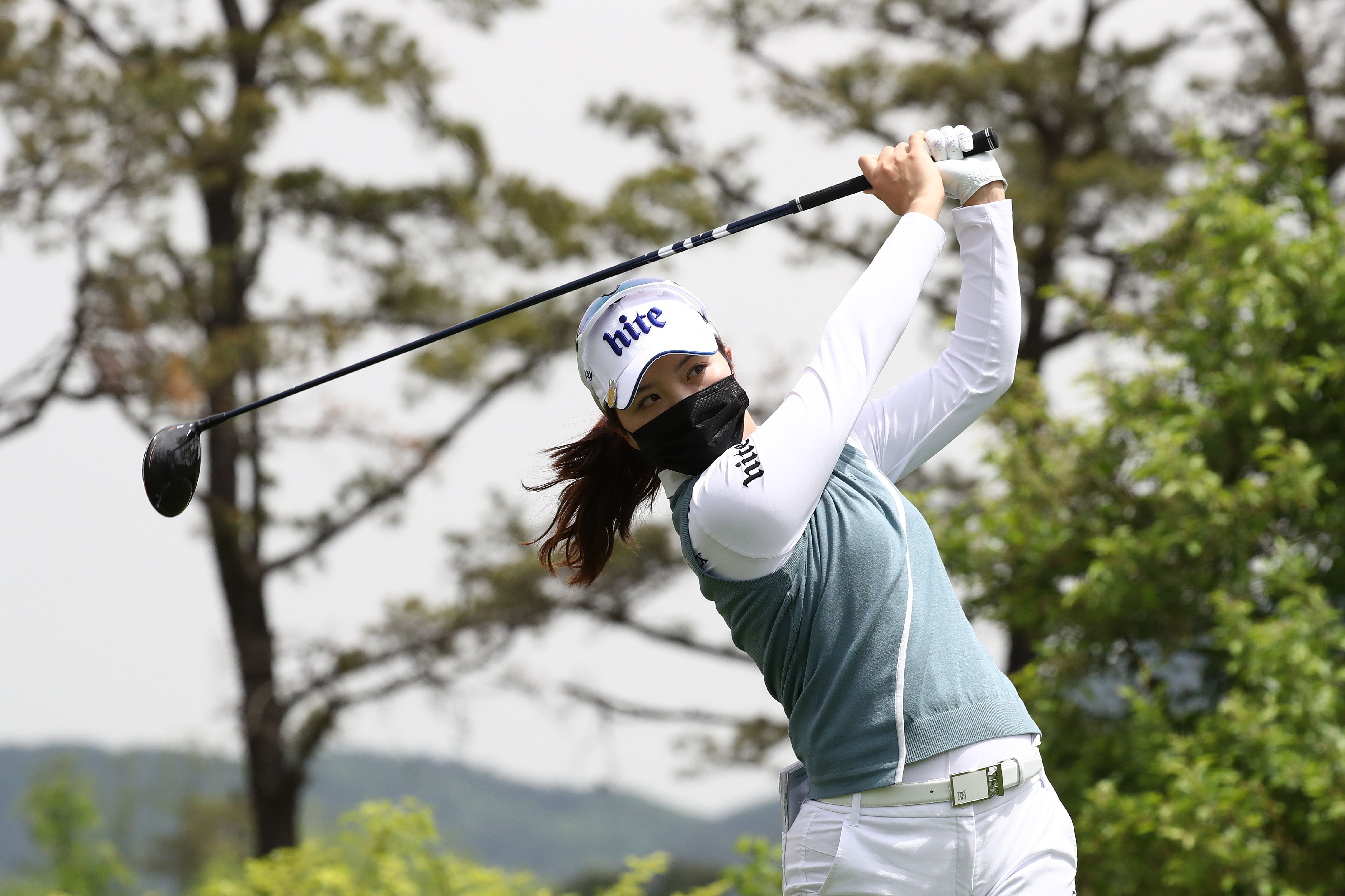 YANGJU-GUN, South Korea — Ye Rim Choi hits a tee shot during the first round of the 42nd KLPGA Championship. The KLPGA is the world's first major golf tour to return to action amid the pandemic.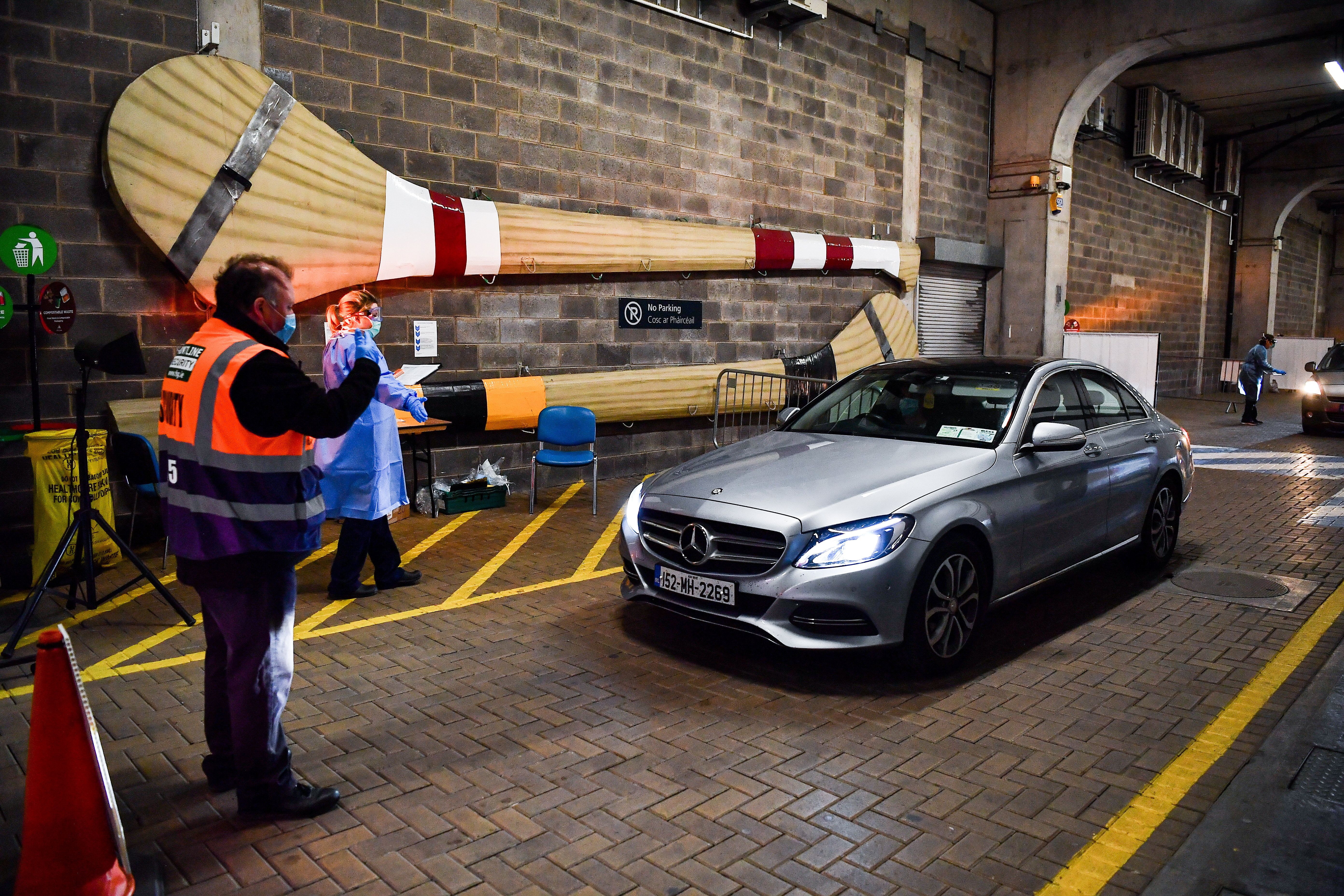 DUBLIN, Ireland — Croke Park, the third-largest stadium in Europe behind Camp Nou (Barcelona) and Wembley (London), has been turned into a walk- or drive-through testing site for members of the public.
5. ⚾️ Ranking MLB's all-time rosters (No. 23)
We're ranking the all-time rosters for all 30 MLB teams. Note: Rosters based only on time spent with this specific team. Thoughts? Email me at [email protected].
23. Milwaukee Brewers
What is it about stars from the 1980s that just hits different? I can't explain it except to say that Paul Molitor and Robin Yount both occupy a spot in my brain for players that I know were incredible, but can recall very few highlights or tangible reasons as to why I know that. Does that make sense? No? Cool.
Year established: 1969
All-time record: 3,913-4,217 (.481)
World Series Championships: 0
Hall of Famers (indicated by *): 3
Starting lineup:
3B Paul Molitor* (60 bWAR with team)
OF Christian Yelich (14.3)
OF Ryan Braun (46.8)
SS Robin Yount* (77.3)
DH Prince Fielder (16.8)
OF Carlos Gómez (19)
1B Cecil Cooper (30.8)
2B Jim Gantner (22.4)
C Jonathan Lucroy (17.3)
On the mound: SP Teddy Higuera (30.3)
Bench:
Infield: 2B Rickie Weeks (12.5), 3B Jeff Cirillo (26.2), SS José Valentín (11.4), C B.J. Surhoff (15.4)
Outfield: Ben Oglivie (21.5), Geoff Jenkins (22.1), Gorman Thomas (18.5)
Utility: George Scott (22.5), Don Money (28.4)
Rotation: Ben Sheets (22.8), Yovani Gallardo (18.3), Mike Caldwell (17.3), Chris Bosio (18.6)
Bullpen: Rollie Fingers* (7.9), Dan Plesac (12), Francisco Rodríguez (5)
Additional notes:
Yelich's two seasons in Milwaukee have been so outrageous that he's already made their all-time roster. Two years, 14.3 WAR, two batting titles and one MVP (which probably should have been two).
I miss Prince Fielder. He averaged 33 HR, 94 RBI and 81 walks in his seven seasons with Milwaukee, but five years later injuries forced him to retire at 32. Boo.
Huge thanks to Tom Stone, whose book, "Now Taking the Field: Baseball's All-Time Dream Teams for All 30 Franchises," provided the inspiration for these rosters.
6. May 14, 1981: 🏀 Bird's first title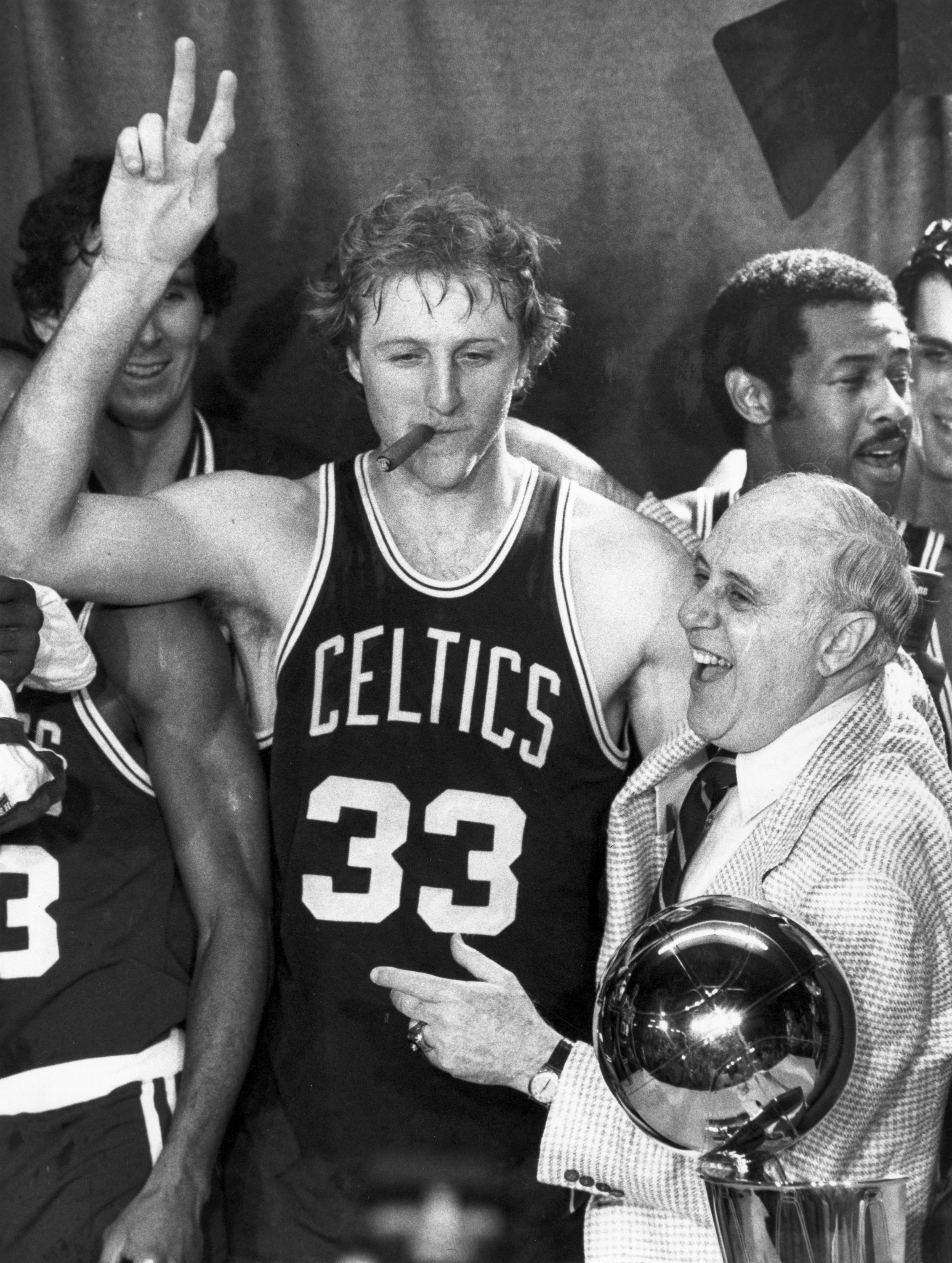 39 years ago today, the Celtics finished off the Rockets to win their 14th NBA championship.
Why it matters: This was Larry Bird's first of three titles, and it kickstarted the Celtics' last great decade.
By the numbers: The Rockets (40-42) were just the second — and last — team to make the Finals with a losing record, joining the 1959 Minneapolis Lakers. But Moses Malone did everything he could to ensure a competitive series.
Malone was just one rebound shy of recording a double-double in all 21 postseason games and averaged 22 points and 16 rebounds in the Finals.
Bird nearly matched him, recording 15 double-doubles in 17 games and averaging 15 points, 15 rebounds and seven assists in the Finals.
The big picture: Two years later, Malone signed with the Sixers, teaming up with Julius Erving and winning his only championship that first year in Philadelphia.
Bird and the Celtics, meanwhile, made four straight Finals from 1984 to 1987, winning two (1984, 1986). They've been back just two times since then, beating the Lakers in 2008 and losing to them in 2010.
🎥 Watch: "The Dynasty Renewed" (YouTube)
7. 🎶 Theme songs we're missing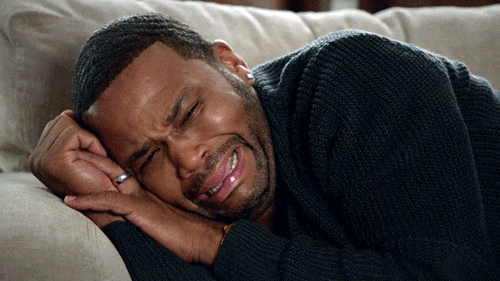 Tiktok user @mrpianoman played a medley of the sports themes for events we're missing, and I may have shed a tear.
Theme songs included:
8. The Ocho: ⛰ The world's most dangerous road
9. ⚾️ MLB trivia
Question: Which two players share the American League record for most All-Star Games started at third base?
Hint: One's first name starts with B, the other's last name starts with B.
Answer at the bottom.
10. ❤️ Why we love sports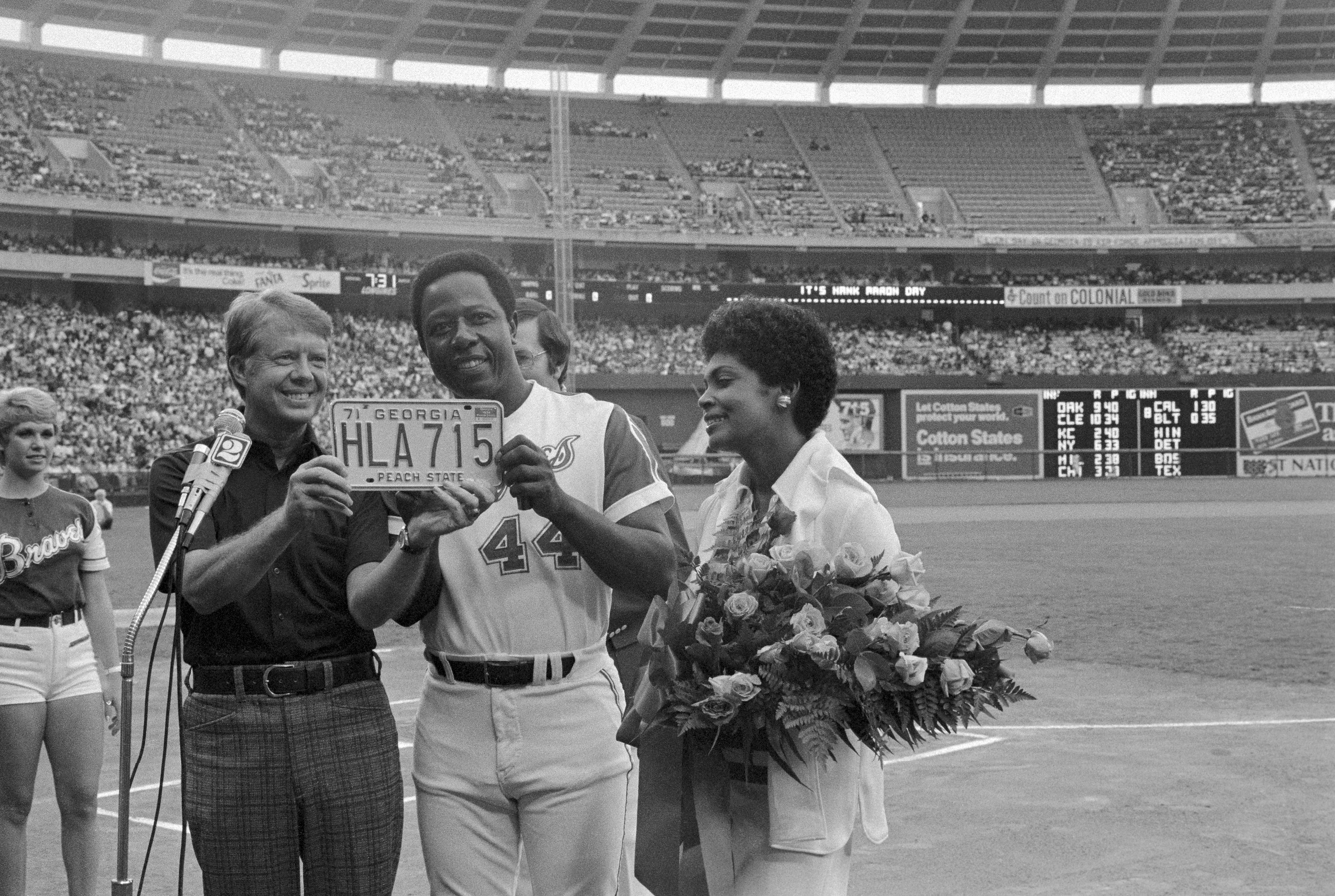 Deborah W. (Salado, Texas) writes:
"46 years ago, Hammerin' Hank broke Babe Ruth's home run record. That's a pretty special thing, but what makes it even more special for me is what happened a couple weeks later.
"I was a freshman at Texas Tech (#wreckem), and had gone to Houston with my parents for a long weekend. I was heading into the lobby from the pool when I saw two charter buses outside surrounded by young boys.
"Turns out, we were staying in the same hotel the visiting teams used when they came to play the Astros, and the buses outside contained the Braves. Those kids could not have been more excited to meet a real life sports hero. I left them to it and went up to my room.
"There were more kids in the hallway hoping to get a chance at a one-on-one experience with a player. I chatted with them for a few minutes and told them to knock on my door if any players showed up.
"Sure enough, maybe 10 minutes later, there's a frantic knock on the door. I opened it to find no young boys (they must have knocked and left), but a patiently waiting HANK AARON. His room was right across the hall.
"I said hello, then apologized profusely while explaining how this moment had come to be. He was so kind and friendly, and laughed about it.
"Then we stood in the hall and talked a few minutes. About what, I don't really remember, other than his telling me he had a bad back and had to have a special board added to his bed wherever he went.
"I had to go back in the room to get a pen and paper for him to autograph, and then he went to his room. One of the coolest things to ever happen to me. I still have that autograph (and the pen he used).
"I admire Hank for being a spectacularly gifted athlete, but more so for being a kind, special, wonderful human being who took a few moments out of a truly momentous time in his life to just chat in a hotel hallway with some girl from small-town Texas."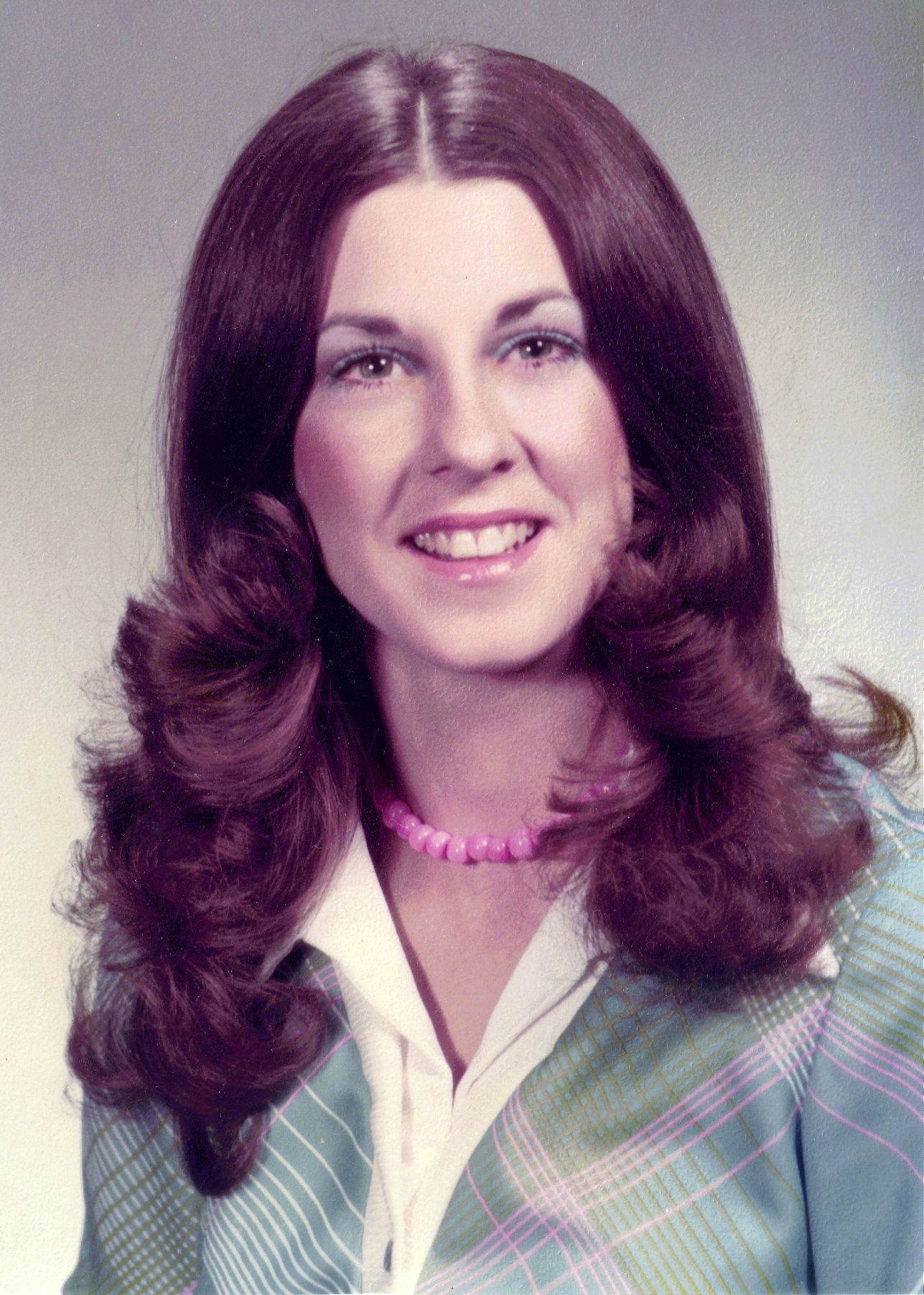 ✍️ Submit your story: Do you have a fondest sports memory? Or an example of sports having a positive impact on your life? If you'd like to share, simply reply to this email. We'll be telling your stories until they run out.
Talk tomorrow,
Kendall "Still the best theme song" Baker
Trivia answer: Brooks Robinson (Orioles) and Wade Boggs (Red Sox), 11 starts each