👋 Good morning!
🏈 MNF: Patriots at Jets!!
🏀 NBA preview: Coming tomorrow!!
⚾️ World Series: Starts tomorrow!!
⚽️ MLS playoffs: 8 teams remain!! LAFC, LA Galaxy, Real Salt Lake, Seattle Sounders, NYCFC, Toronto FC, Philadelphia Union and Atlanta United.
Today's word count: 1,381 words (5 minutes)
1 big thing: 💰 Leagues get creative with ownership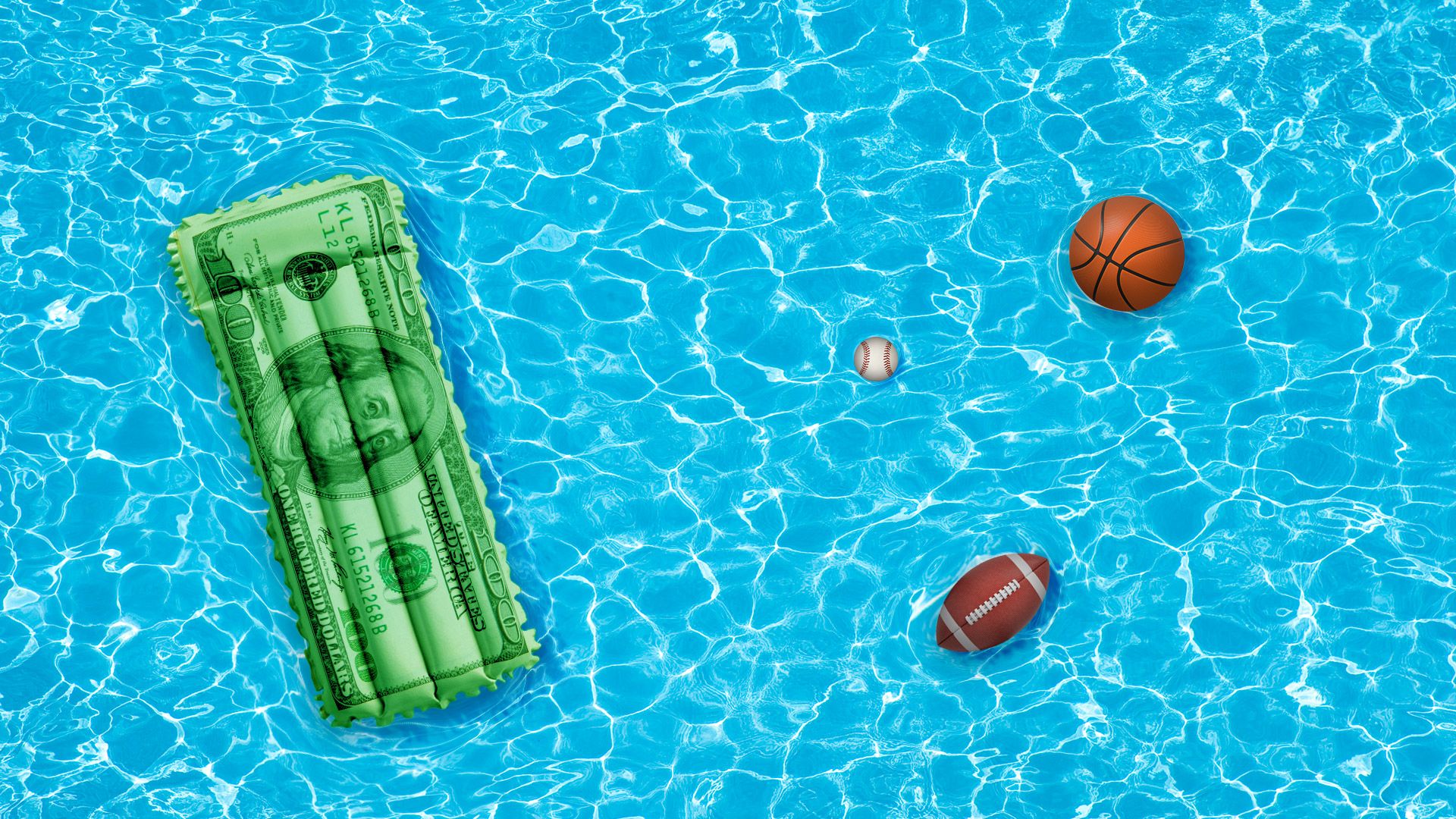 In an effort to expand the pool of potential team buyers, the NFL, NBA and MLB are considering drastic changes to how business is done.
Why it matters: Team valuations have skyrocketed in recent years, creating a dearth of individuals wealthy enough to buy the next teams put up for sale.
1. The NFL is considering increasing the amount of money that prospective owners can borrow from $350 million to $1 billion.
The backdrop: The catalyst for this change appears to be the Panthers' sale to David Tepper last summer. Despite one group outbidding him, Tepper was the only one with enough cash upfront to do the deal, which led to him paying less than what the market expected.
The bottom line: This change would add more potential buyers to the mix, while also helping to ensure that valuations continue to rise by increasing competition.
2. The NBA is mulling the creation of an investment vehicle that would buy minority ownership stakes across multiple teams.
What they're saying: "Being a passive sports team owner is really being the person who pays the most for good seats. But owning a portfolio could be appealing for long-term money, and it's only a matter of time before we get a league-managed or third-party fund/marketplace for these interests," writes Axios' Dan Primack.
3. MLB has altered its rules to allow investment funds to buy limited stakes in multiple franchises.
What they're saying: "Traditionally, baseball owners have been wealthy individuals, but the new policy could bring in cash from Wall Street firms and college endowments," writes Bloomberg's Scott Soshnick.
2. 🏈 Top 25: Ohio State leapfrogs Clemson
Ohio State edged past Clemson to No. 3 in this week's AP poll, while Wisconsin fell to No. 13 after losing to Illinois ahead of their showdown with the Buckeyes this Saturday.
Notes:
SEC dominance: The SEC has more teams in the top 10 (5) than any conference other than the Big Ten has in the top 25.
Tight at the top: The point margin between No. 1 (Alabama) and No. 4 (Clemson) is 78, the smallest it's been this season.
Weak schedule problems: The last preseason No. 1 to drop as far as Clemson has without a loss was Oklahoma in 1977. That's what happens when your conference stinks and you've played just one ranked team (then-No. 12 Texas A&M, who is no longer ranked).
3. ⚾️ The World Series will be decided on the mound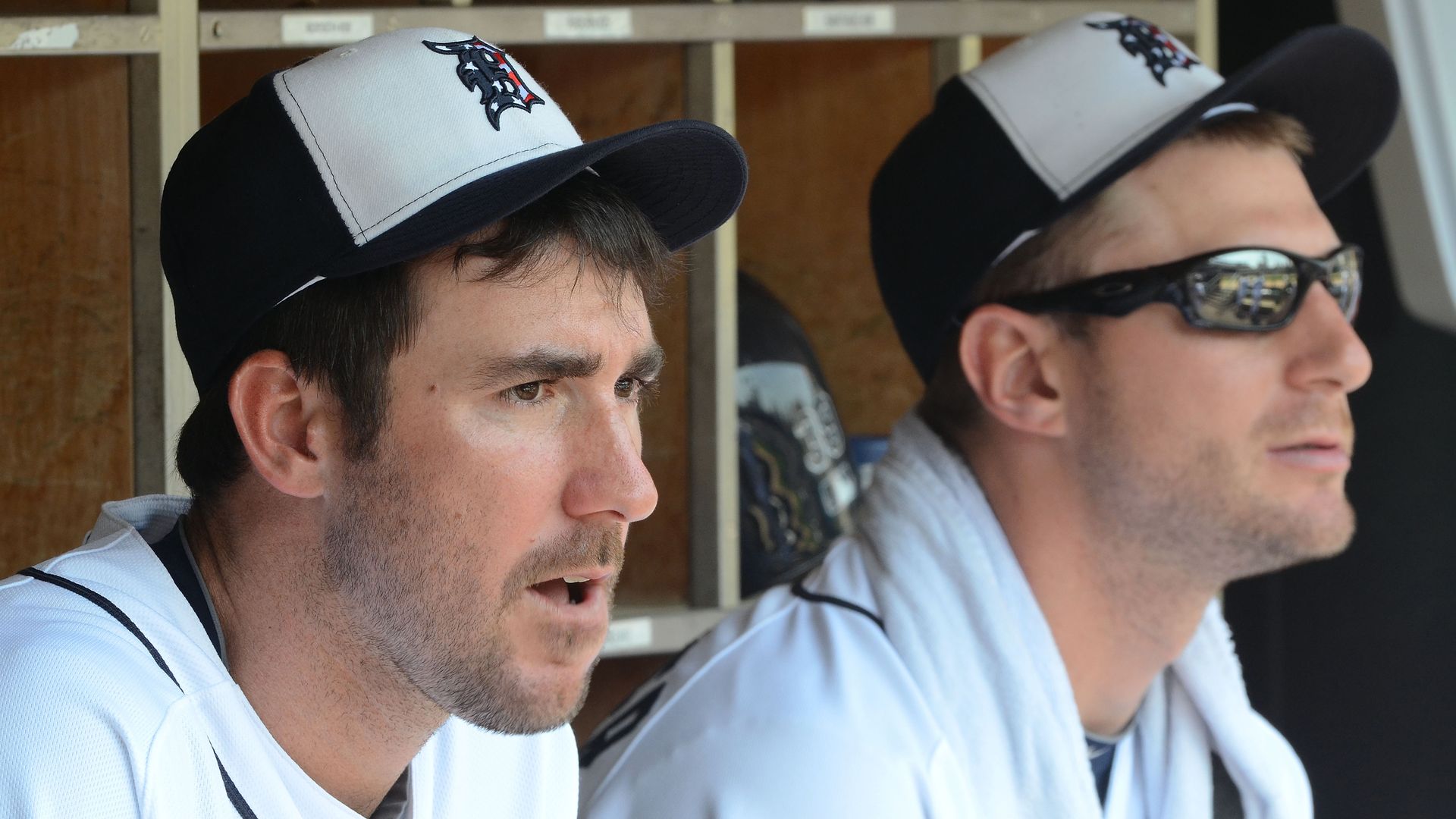 The 2019 World Series begins tomorrow night in Houston, with the Astros looking to build on their dynasty while the Nationals attempt to win their first title in franchise history.
The intrigue: After a regular season dominated by juiced baseballs and home runs, this series features historically great starting pitching.
Astros: Houston's 3 aces have a combined 17 All-Star Games, 4 ERA titles, 2 Cy Young Awards (going on 3) and an MVP award between them.
Gerrit Cole: 20-5, 2.50 ERA, 0.90 WHIP, 326 K, 48 BB, 212.1 IP, 6.8 WAR
Justin Verlander: 21-6, 2.58 ERA, 0.80 WHIP, 300 K, 42 BB, 223 IP, 7.8 WAR
Zack Greinke: 18-5, 2.93 ERA, 0.98 WHIP, 187 K, 28 BB, 208.2 IP, 6.4 WAR
Nationals: Washington's 4 aces have a combined 12 All-Star Games, 3 Cy Young Awards and 1 ERA title (Sanchez in 2013) between them.
Stephen Strasburg: 18-6, 3.32 ERA, 1.04 WHIP, 251 K, 56 BB, 209 IP, 6.5 WAR
Max Scherzer: 11-7, 2.92 ERA, 1.03 WHIP, 243 K, 33 BB, 172.1 IP, 5.8 WAR
Patrick Corbin: 14-7, 3.25 ERA, 1.18 WHIP, 238 K, 68 BB, 202 IP, 5.4 WAR
Anibal Sanchez: 11-8, 3.85 ERA, 1.27 WHIP, 134 K, 58 BB, 166 IP, 3.3 WAR
By the numbers: Add it all up and this group features a combined 29 All-Star Games, 5 Cy Young Awards (going on 6), 5 ERA titles and an MVP award.
It also features 2 Hall of Famers (Verlander and Scherzer), with 3 more who look poised to make it eventually (Greinke, Strasburg, Cole).
Also, Strasburg and Cole were both No. 1 picks, Verlander went No. 2 overall, Greinke went 6th and Scherzer went 11th.
The bottom line: No matter how you slice it, this group is phenomenal. Buckle up.
Go deeper:
4. 📸 Photos: NFL Sunday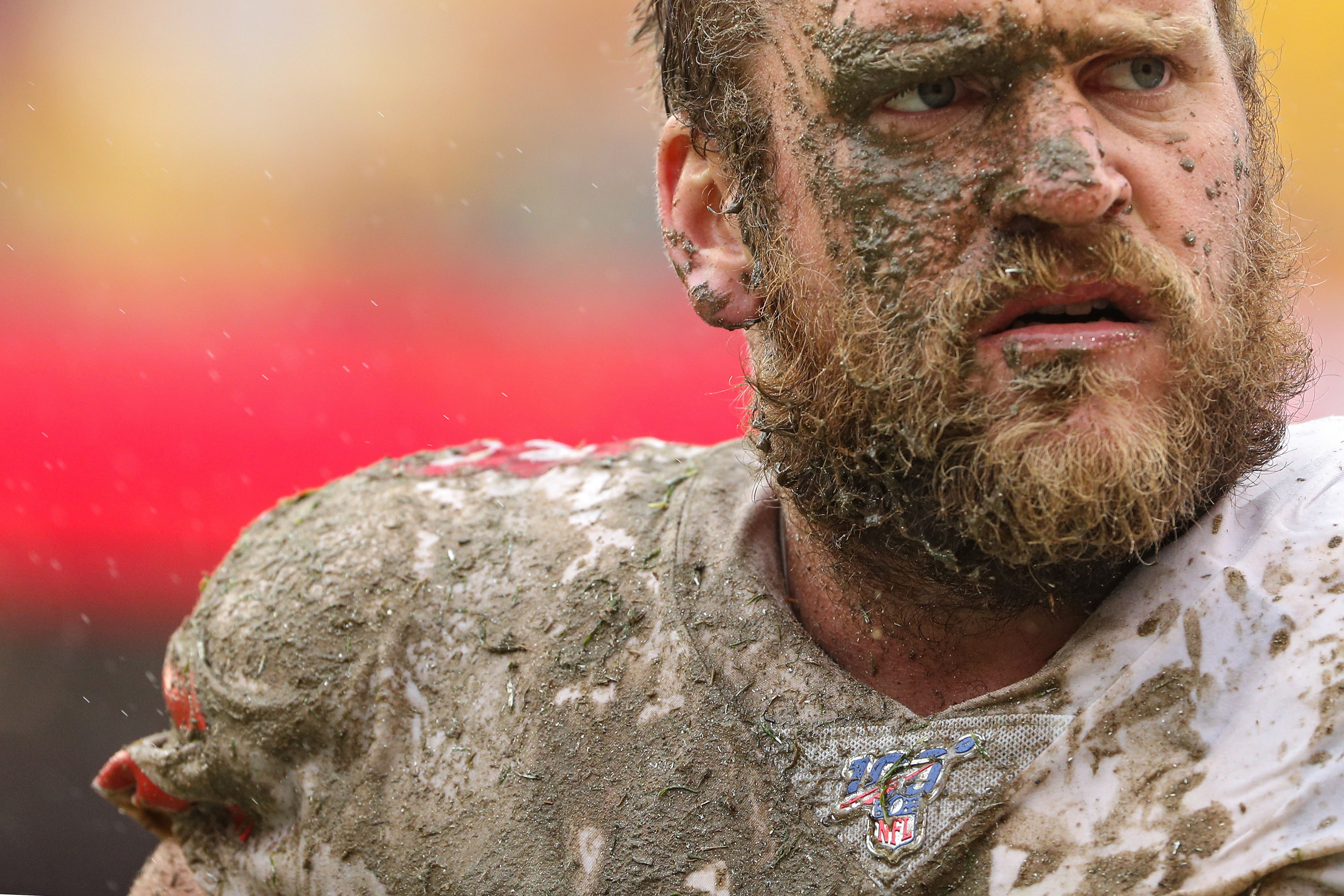 Photo: Patrick Smith/Getty Images
The 49ers improved to 6-0 with a sloppy 9-0 win over the Redskins in the mud. Thanks to both teams running the ball so much, it was the shortest NFL game in 10 years.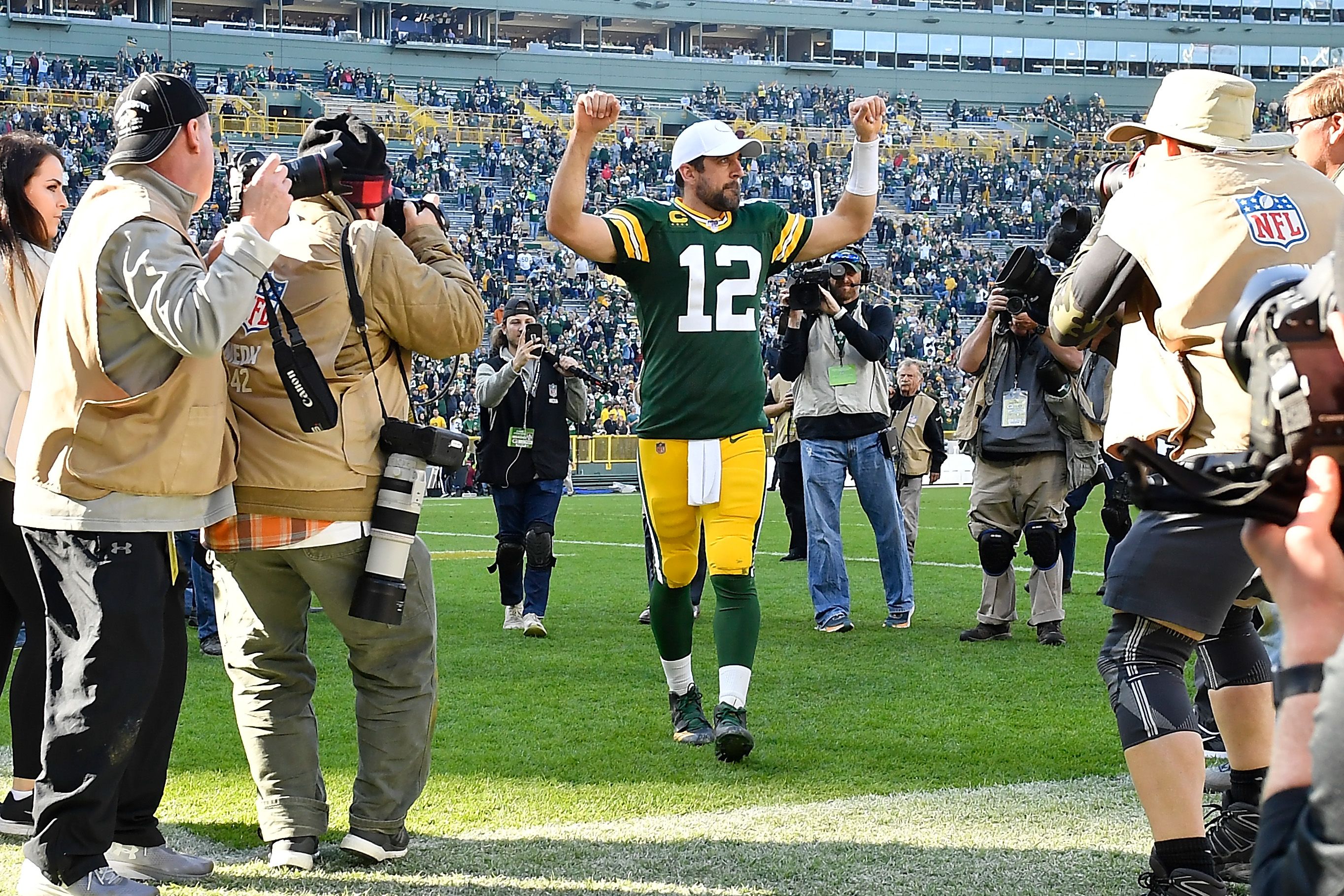 Photo: Quinn Harris/Getty Images
Aaron Rodgers (25/31 for 429 yards and 5 TD while running for a 6th) had arguably the best game of his career in the Packers' 42-24 win over the Raiders.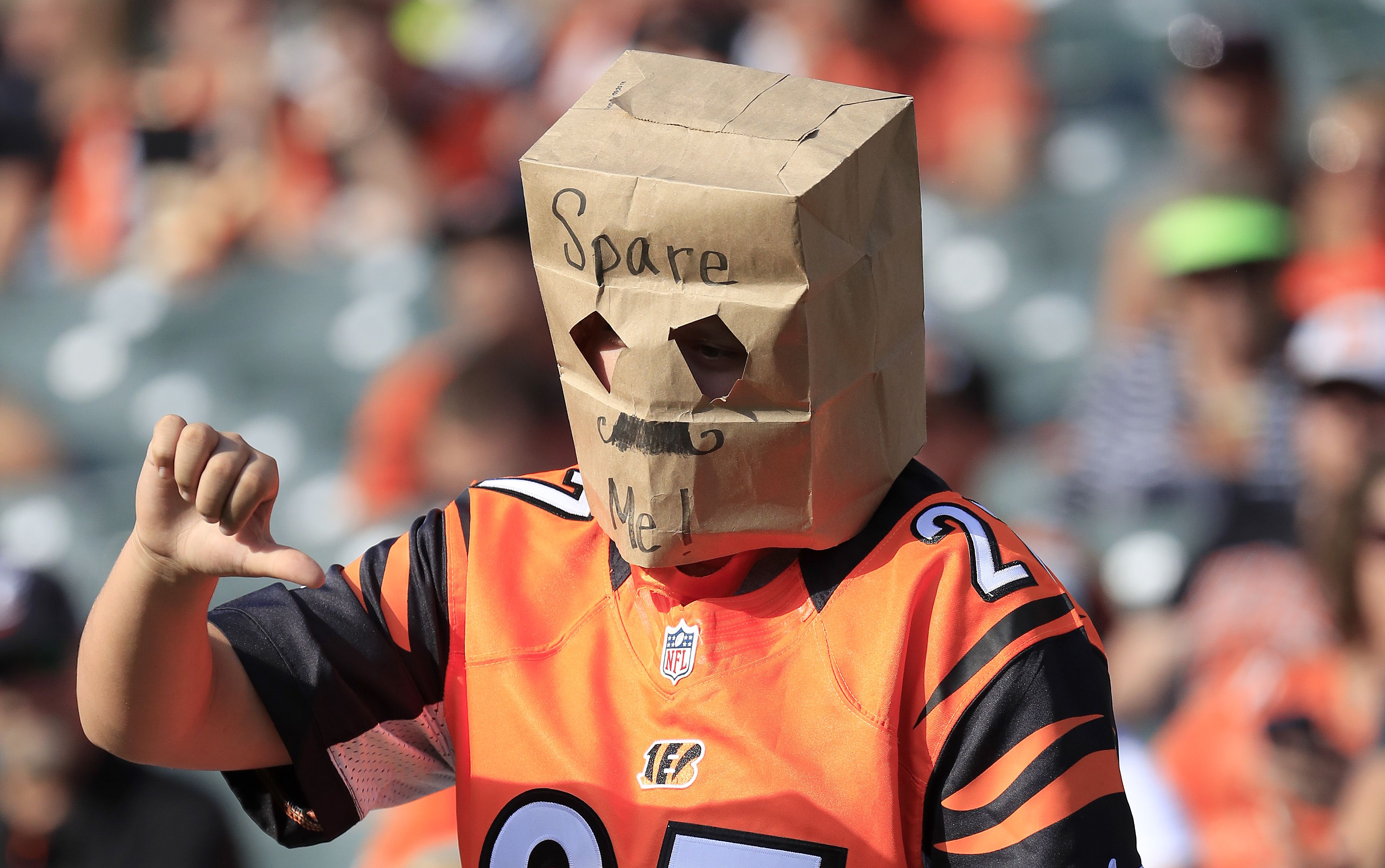 Photo: Andy Lyons/Getty Images
The Bengals lost to the Jaguars, falling to 0-7. Nobody went to the game, Joe Mixon had 10 rushes for 2 yards and Andy Dalton threw 3 picks in the span of 5 plays. Make it stop!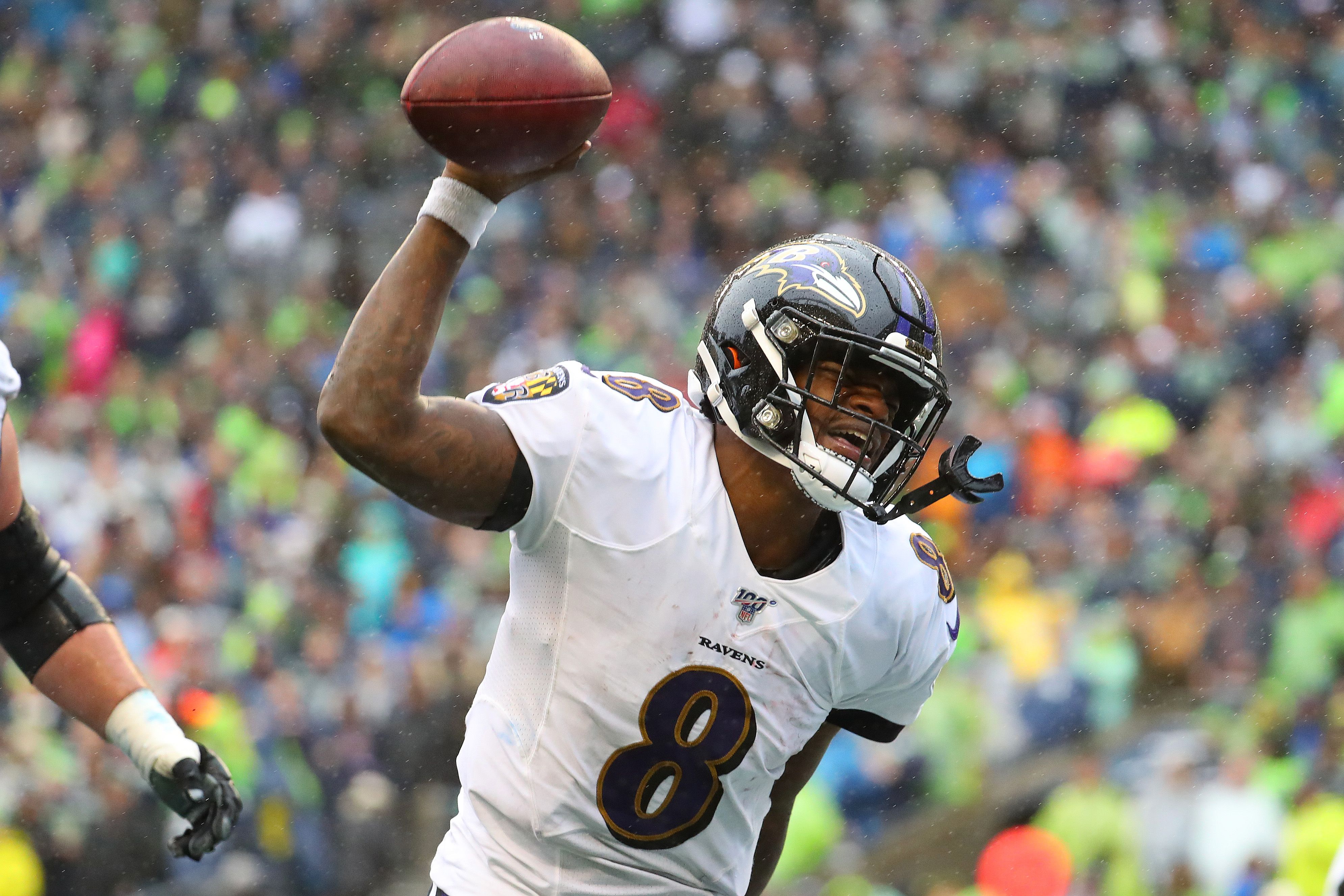 Photo: Abbie Parr/Getty Images
Lamar Jackson led the Ravens past the Seahawks, 30-16, and quieted his few remaining doubters in the process. He's not Michel Vick — he's better.
Go deeper:
5. 📊 By the numbers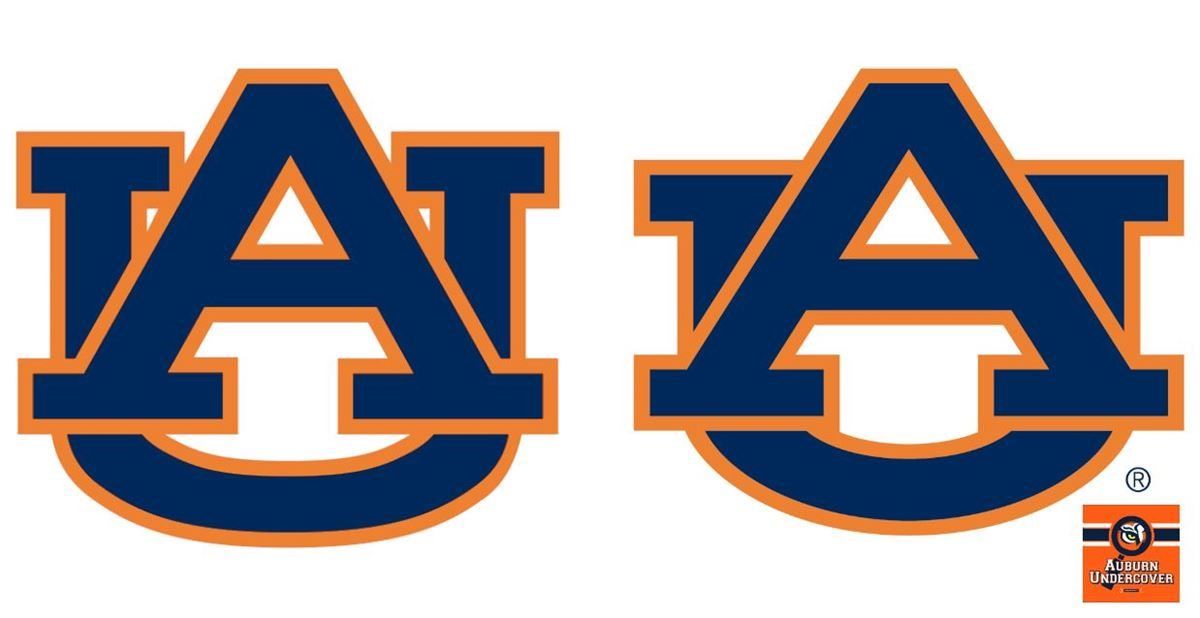 Photo: Auburn University
🏈 $30,000
Auburn paid at least $30,000 to change its logo from the one on the left to the one on the right, according to 247 Sports. Can you spot the differences?
Answer: Both letters are wider. As a result, the space between the A and U at the top is gone, and the space underneath the base of the A is also gone.
⚽️ 6 points
For the first time this Premier League season, Liverpool didn't win its match, settling for a 1-1 draw against Manchester United. Meanwhile, Manchester City beat Crystal Palace 2-0 to move within 6 points of Liverpool for first place.
Standings: 1. Liverpool (25 pts), 2. Manchester City (19 pts), 3. Leicester City (17 pts), 4. Chelsea (17 pts), 5. Arsenal (15 pts)
🏀 $130 million
8 years ago, Pascal Siakam had never played organized basketball. 3 years ago, he was a relatively unknown draft prospect. Now, he's an NBA champion, the league's reigning Most Improved Player and he just signed a 5-year, $130 million extension.
6. Oct. 21, 1964: 👟 Bikila wins marathon again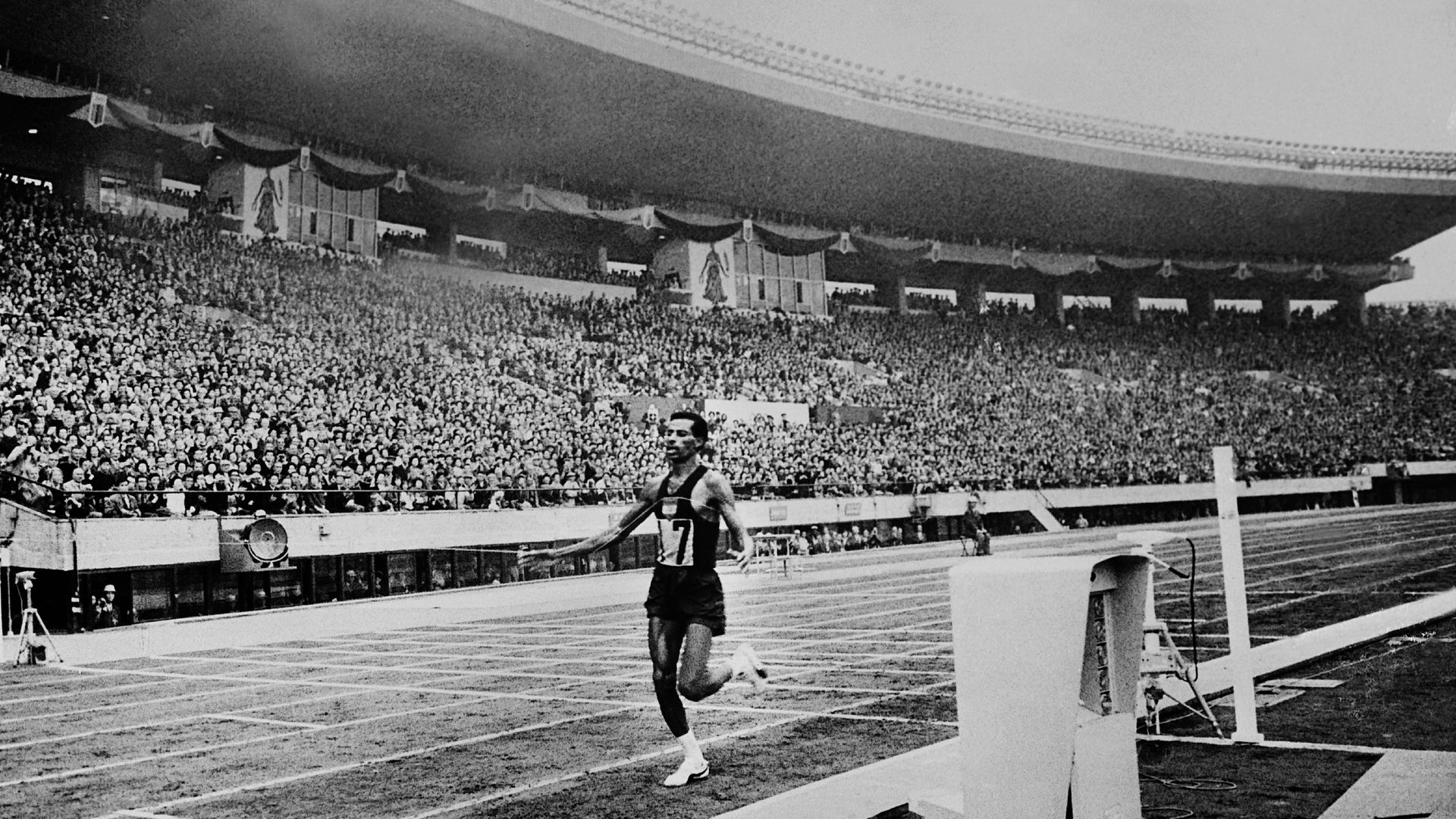 55 years ago today, Ethiopia's Abebe Bikila won the men's marathon at the Tokyo Olympics in a world record time of 2:12:11, becoming the first athlete to win it twice.
The backdrop: During his first win, Bikila ran barefoot because the shoes he was given were too tight. During his second win, he wore shoes but had his appendix removed 6 weeks before the race. Legendary.
Winners through the years:
1968: Mamo Wolde (Ethiopia)
1972: Frank Shorter (USA)
1976: Waldemar Cierpinski (East Germany)
1980: Waldemar Cierpinski (East Germany)
1984: Carlos Lopes (Portugal)
1988: Gelindo Bordin (Italy)
1992: Hwang Young-cho (South Korea)
1996: Josia Thugwane (South Africa)
2000: Gezahegne Abera (Ethiopia)
2004: Stefano Baldini (Italy)
2008: Samuel Wanjiru (Kenya)
2012: Stephen Kiprotich (Uganda)
2016: Eliud Kipchoge (Kenya)
Go deeper: The long and bizarre history of the Olympic marathon (Quartz)
7. ⚾️ World Series trivia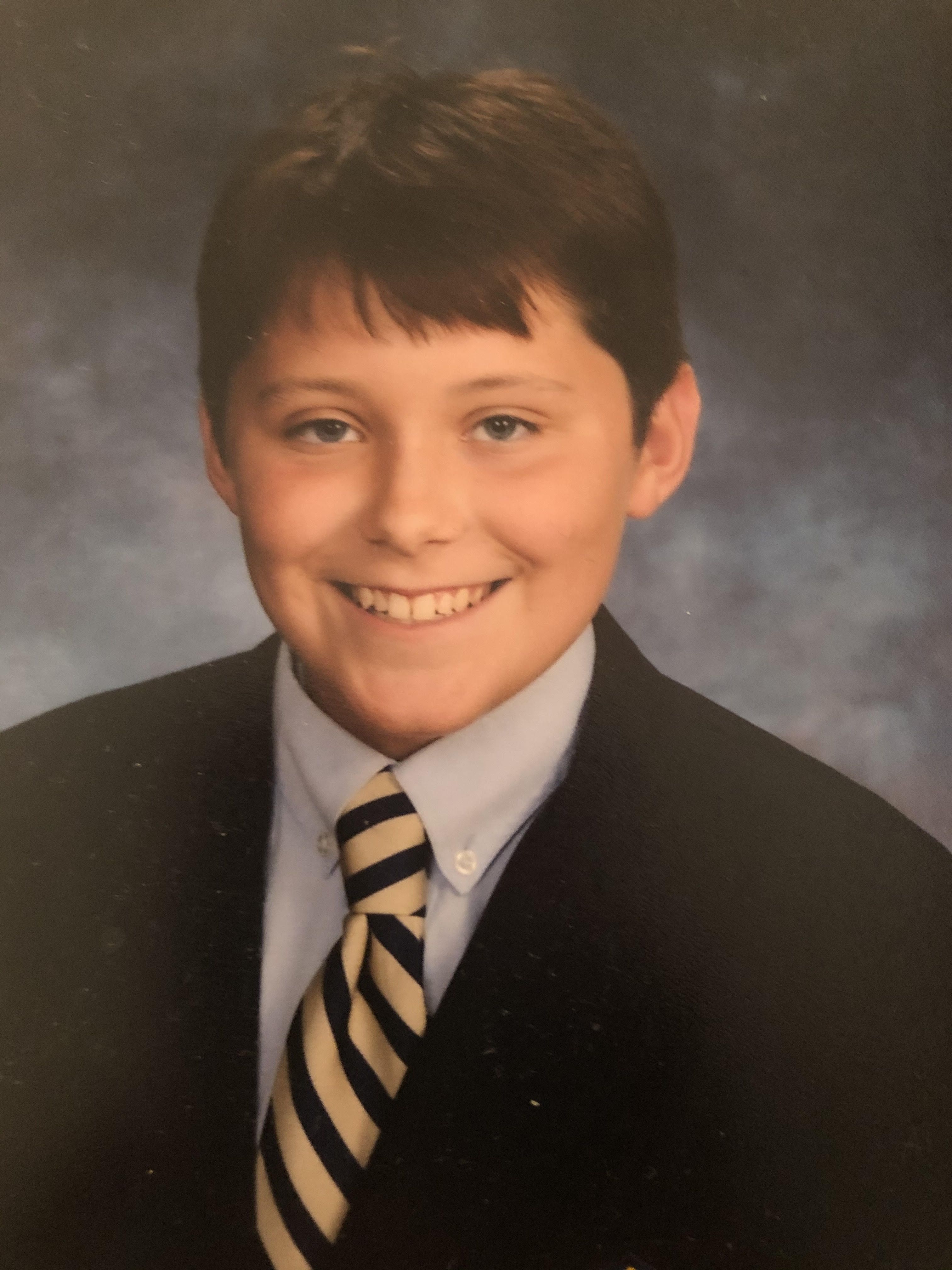 Axios Sports reader, Billy Cannon.
A reader told me that he and his son love doing the trivia each morning, so I asked if his son would be our guest trivia master for the World Series. 13-year-old Billy Cannon from Chevy Chase, Md. will be providing the questions this week. Thanks, Billy!
Question: 3 players have won the World Series MVP twice. One is Reggie Jackson, while the other 2 are pitchers. Can you name both?
Hint: National League. 1960s.
Answer at the bottom.
8. The Ocho: 🐴 No clue what's happening here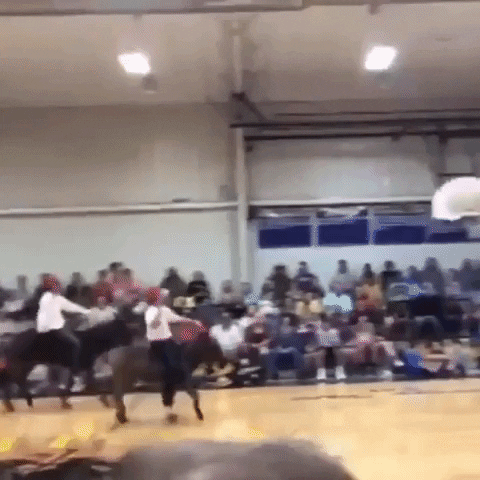 9. 📚 Good reads
🎓 Can colleges police sports betting? Some are trying (Alan Blinder, NYT)
"Purdue, St. Joseph's and Villanova have banned students from betting on their schools' teams, but other universities are seeking more of a middle ground. No one is sure whose approach is right."
🏀 The art of sticking around in the NBA (Dan Devine, The Ringer)
"How do you carve out a decadelong career without superstar talent? Kendrick Perkins, Jared Dudley, and a bunch of other longtime veteran players reveal their secrets to lasting in the NBA in six easy lessons."
🏒 Hughes vs. Hughes: How hockey's new first family navigates its opposite-coast stars (Chris Peters, ESPN)
"Plenty of siblings have played against each other in the NHL over the years … But few have met on the ice at such a young age — Quinn turned 20 on Monday, and Jack is only 18 — and as such highly-touted rookies."
10. 🏀 The best NBA players of the last 6 seasons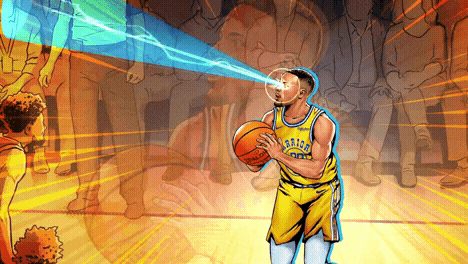 Here are the 10 most valuable NBA players since 2013-14, according to FiveThirtyEight's new metric RAPTOR (includes playoffs):
Steph Curry
James Harden
LeBron James
Chris Paul
Draymond Green
Kevin Durant
Kawhi Leonard
Kyle Lowry
Paul George
Russell Westbrook
Talk tomorrow,
Kendall "Didn't think we'd be covering logo design this morning, did you?" Baker
Trivia answer: Bob Gibson (1964 and 1967) and Sandy Koufax (1963 and 1965)