Good morning! Spring Training starts in 6 days, and baseball's 2 biggest free agents — Manny Machado and Bryce Harper — remain unsigned.
Know somebody who should be subscribed? Send them this link so they can sign up in seconds.
1 big thing: ⚽️ The secret plan to sabotage the 2022 World Cup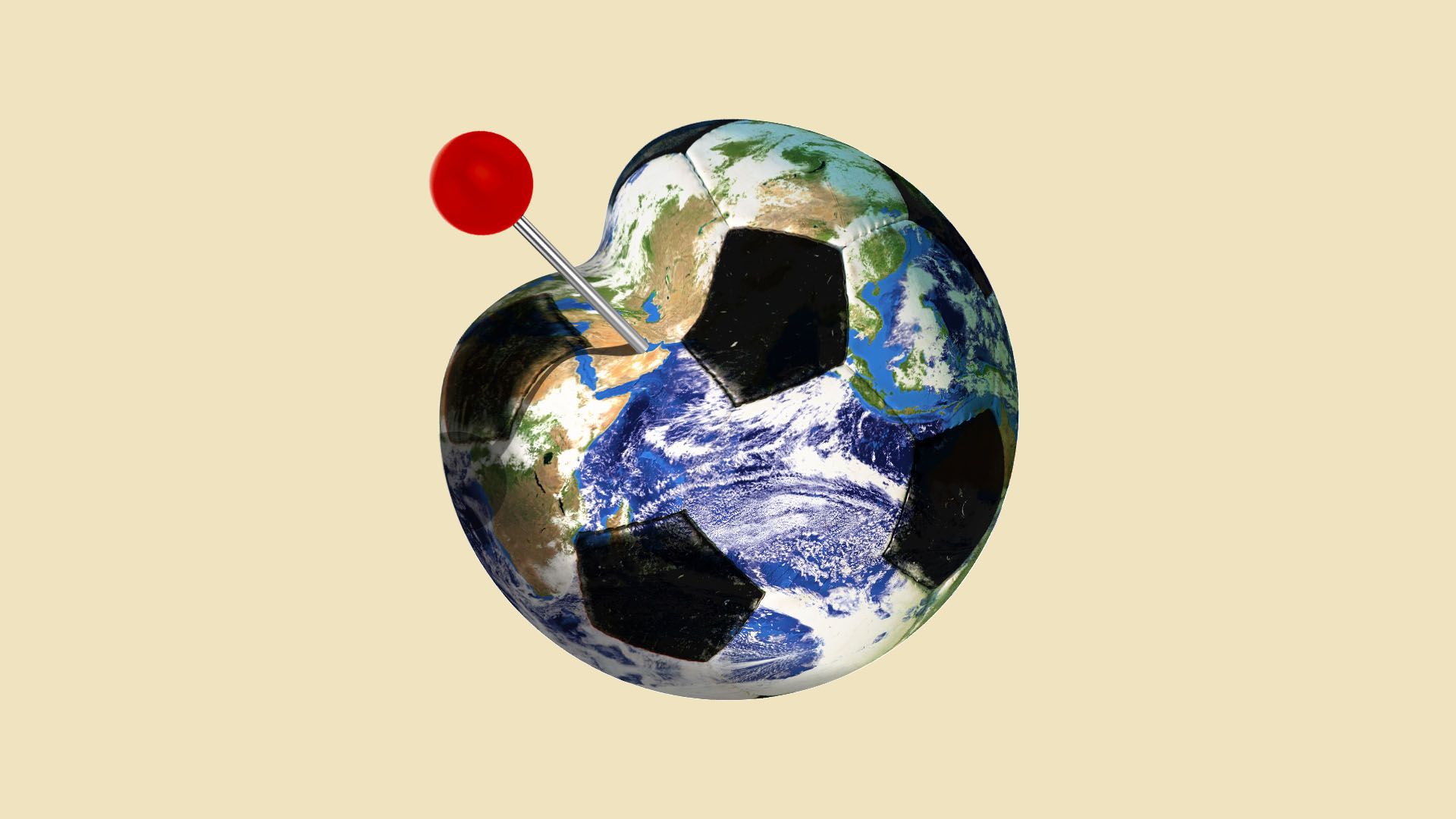 The 2022 World Cup will be the first one played on Arab soil. It will also break with tradition and be held in the winter, as opposed to the summer, given the searing temperatures in host nation Qatar. This has made the tournament a hot-button topic in the soccer world for years.
But in the 19 months since Saudi Arabia and the U.A.E. led a blockade of Qatar as a result of a long-running political dispute, the World Cup has become something else entirely: "a proxy in the broader geopolitical dispute transfixing the Gulf," the NYT's James Montague and Tariq Panja write.
What's happening: The goal of Qatar's political enemies is to sabotage the tournament or, at the very least, to humble Qatar by forcing it to share the event with them.
Details: When leaked emails belonging to U.A.E. Ambassador to the U.S. Yousef al-Otaiba became public in 2017, they revealed a wide-ranging plan financed by the U.A.E. to use "American journalists and think tanks to reposition Qatar and its World Cup in a negative light."
One of the main orchestrators of this ongoing information war is Cornerstone Global Associates, a little-known consulting firm based in London.
The big picture: "The dispute has added a new dimension to a specialized industry in which consultants and other insiders can earn millions of dollars for their efforts to shift public opinion in favor of the nations that finance them, or against those countries' rivals," write Montague and Panja.
In other words, this is a story of media manipulation, leaked documents, propaganda, shifting allegiances, bribe money and whispered secrets — and the 2022 World Cup is at the very center of it.
2. 🏈 Examining the NFL's Rooney Rule
The NFL head coaching carousel has finally come to a halt, with the Cincinnati Bengals and Miami Dolphins officially introducing their new hires on Monday.
The Bengals hired Los Angeles Rams QB coach Zac Taylor. Here's your friendly reminder that the 35-year-old Taylor was the Rams' assistant wide receivers coach 2 seasons ago.
The Dolphins hired New England Patriots LB coach and defensive play-caller Brian Flores. The 37-year-old spent 15 seasons with New England after beginning his career as a scouting assistant in 2004.
Why it matters: Of the 8 head coaches hired this offseason, Flores is the only one who is a minority. Meanwhile, 5 of the 8 fired coaches were minorities, cutting the number of nonwhite leading men in the NFL from 8 to 4.
Between the lines: The NFL's "Rooney Rule" — named after former Pittsburgh Steelers owner Dan Rooney, who championed its creation in 2003 — requires teams to interview "at least one diverse candidate" for every head coaching position.
This offseason's upheaval has brought added scrutiny to the rule, with some suggesting that it does little more than give lip service to the league's "commitment" to diversity.
The other side: To paint the Rooney Rule as a failure based off the results of a single offseason would be a mistake, as it has had an overall positive impact since being instituted in 2003.
Prior to 2003, there were never more than 3 minority head coaches in a given season. Since 2003, there has never been fewer than 4.
Last season, that number reached a high of 8, as many applauded the same rule that is now being labeled ineffective.
The bottom line: The Rooney Rule does its job. It gets minority coaches job interviews. But rules create structure and process; they don't foster long-term, sustainable change.
That might explain the concerning pattern of hiring sprees followed by firing sprees. This is the second time this decade that the number of minority head coaches has peaked at 8 and then plunged to 4 the following season.
Go deeper: The Undefeated analyzed all 108 head coaching hires (prior to January) since the Rooney Rule went into effect.
What their findings suggest: "Minority coaches aren't given tenures as long as their white counterparts, though they win more frequently. And while minority hires also lose more frequently, they take over a higher rate of bad teams in Year One."
3. 🏀 The NBA in 60 seconds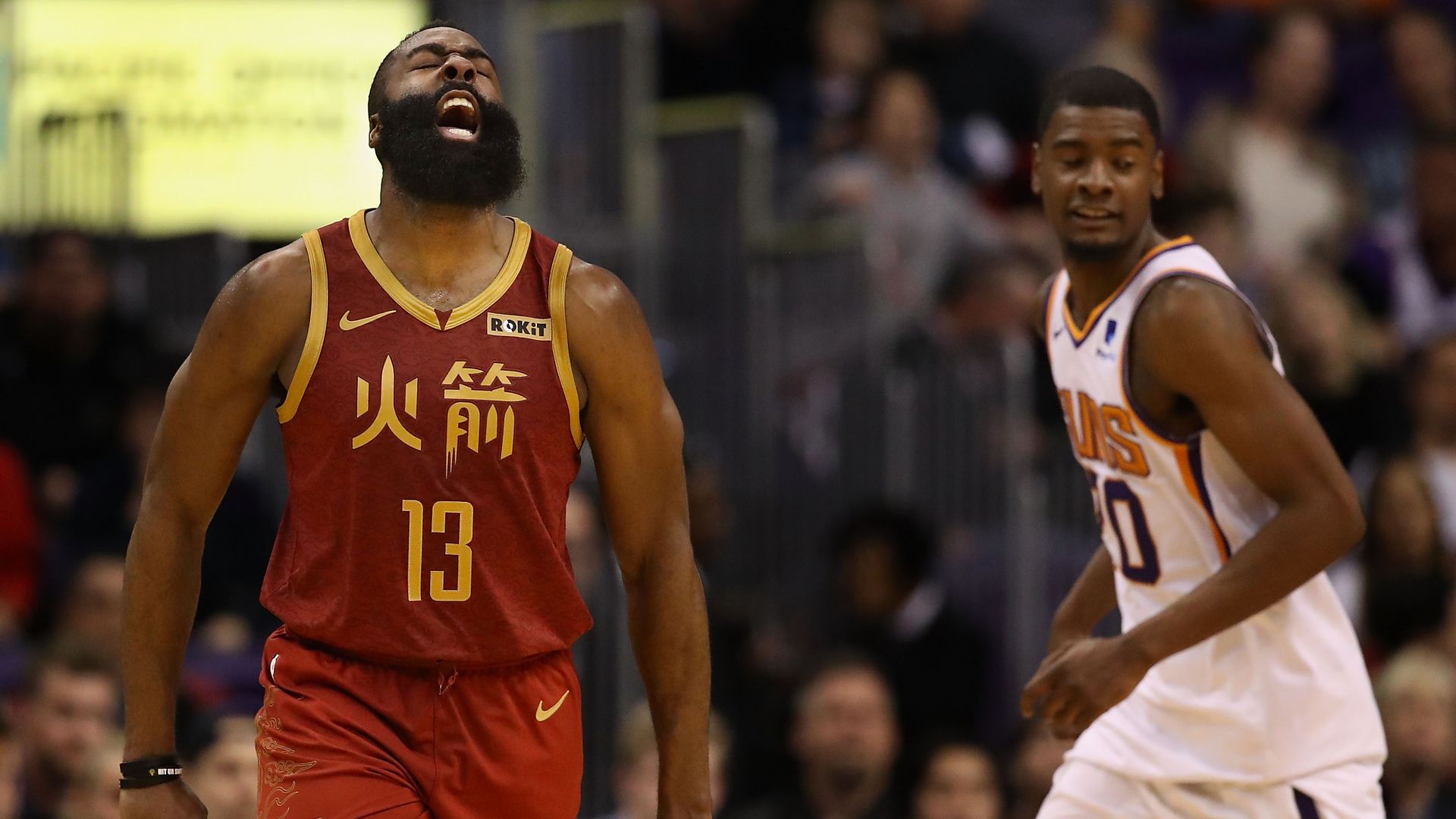 🏆 Last night's MVP: James Harden scored 44 points (highlights) in the Houston Rockets' 118-110 win over the Phoenix Suns, extending his streak of 30-point scoring games to 27.
Kobe Bryant on Harden: "The style of play in which he's using ... I don't think that style's ever gonna win championships. But at the same time ... you have to do what you have to do to win games and he's doing it." More from Kobe.
📖 Best thing I read: In the aftermath of an NBA trade, so much time is spent debating which team won the deal that we rarely talk about the actual human beings whose lives were just upended.
Current NBA players shared what getting traded is really like with ESPN's Ian Begley. From where they were when they found out to the challenges of moving your entire family midseason, it's a fun read. Dive in.
📺 Tonight's TNT doubleheader:
8 pm ET: Toronto Raptors (38-16) vs. Philadelphia 76ers (34-19)
10:30 pm: Miami Heat (24-27) vs. Portland Trail Blazers (32-20)
4. ⚾️ Report: Fan died after getting hit by foul ball last year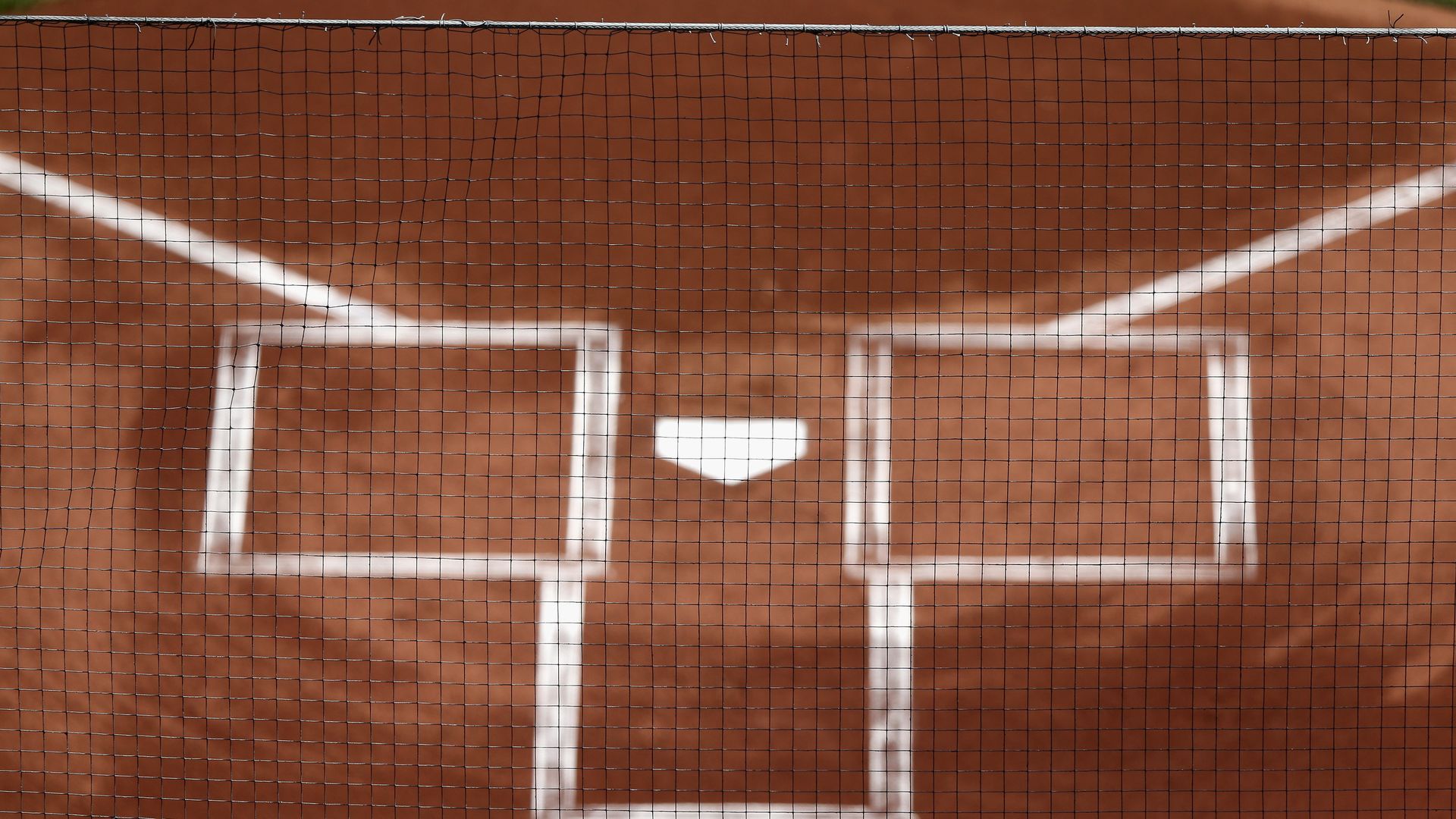 A 79-year-old California woman died last August after being hit in the head by a foul ball at Dodger Stadium, according to a Los Angeles County coroner's report obtained by ESPN's "Outside the Lines."
What happened: During the 9th inning of the Padres-Dodgers game on Aug. 25, Linda Goldbloom was struck in the head while sitting in her seat just over the area protected by netting.
TV cameras didn't follow the ball, so the incident went completely unnoticed on the broadcast and in the media despite an EMT having to come and rush Linda to the hospital, where she passed away 4 days later. She had 3 kids and 7 grandchildren.
The big picture: This tragedy happened during the first season in which all 30 MLB teams installed protective netting extending from home plate to the far ends of both dugouts. Such a tragic incident could result in even more expansive netting being added in the name of fan safety.
"My mom went to the game and never came home. People need to be aware, and we'd really like them to be protected in the future."
— Linda Goldbloom's daughter Jana Brody
Speaking of bad MLB news ... Splinter published leaked emails in which Cubs patriarch Joe Ricketts endorses and shares racists and Islamophobic sentiments.
5. 💰 In New York, a debate over the legality of betting on phones
From Mike: Depending on where you live, sports betting has either arrived or is likely coming soon. So how will you actually place a bet? On your phone? Or will you need to do your gambling inside of a sports book? Lawmakers are debating that right now.
What's happening: In New York, state delegates are at a standstill on whether bettors in New York should be allowed to bet using a mobile device.
The current law states that "an operator shall accept wagers on sports events only from persons physically present in the sports wagering lounge."
Yes, but: The servers where mobile bets are received are in the casinos, so isn't that the same thing? That's what legislators in favor of mobile betting are arguing.
The big picture: What New York does here could set a precedent for every other state. Not sure where your state stands in terms of sports betting legislation? Here's a handy tracker.
P.S. Even if mobile betting becomes the norm in your state, you won't be able to place a wager from, say, you're beach house a few states over.
That's still illegal thanks to the Wire Act, which was originally created to stop mob members from betting on rigged sporting events from across the country.
6. 🏀 Wooden watchlist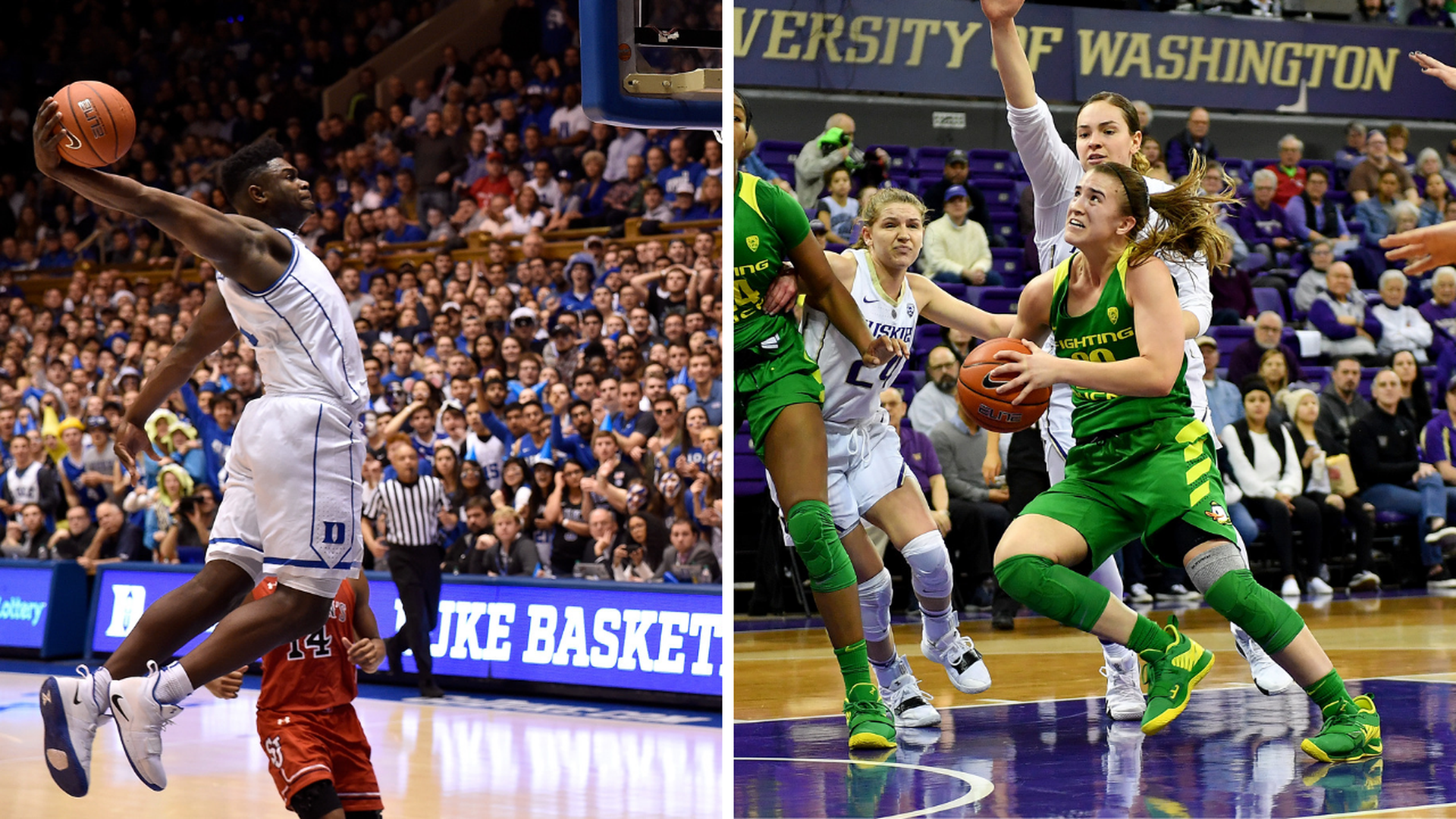 The top 20 candidates for the men's and women's Wooden Award were announced on Monday night.
Leading the way for the men is Duke freshman Zion Williamson, who is averaging 22.3 points on 68.7% shooting, 9.0 rebounds, 2.3 assists, 2.1 steals and 2.0 blocks per game, all while sharing the rock with fellow Wooden Award finalist R.J. Barrett.
Leading the way for the women is Oregon junior Sabrina Ionescu, whose 16 career triple-d0ubles are more than any Division I player in history — among both men and women. Get to know her.
7. 🏀 NBA trivia
This past weekend, Dallas Mavericks rookie sensation Luka Dončić became the 7th player in league history to score 1,000 points before turning 20.
Question: Can you name the other 6 players?
Hint: 3 were lottery picks following their freshman years of college, while the other 3 didn't go to college.
Answer at the bottom.
8. 🚁 The Ocho: Now is the time to pursue your drone racing dreams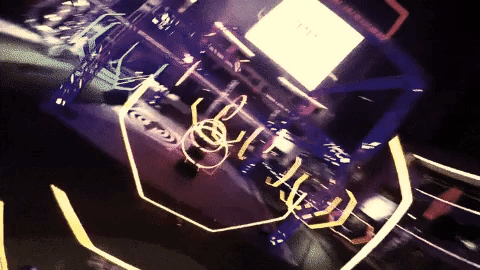 This weekend, hundreds of drone pilots will descend upon Las Vegas for the Drone Racing League (DRL) Tryouts. The league is gearing up for its fourth season after a successful 2018 that saw it air in more than 75 countries, including 10 events on ESPN.
Drone racing, explained: Pilots move quickly through elaborate courses inside large buildings like eSports arenas, zooming through LED hoops and hurdles.
"There's very few things that I've experienced that are almost a full out-of-body experience. Whenever I fly, I'm transplanted into the drone. I'm flying my whole body, my mind is transplanted into this other little machine. I think that's the coolest thing ever."
— Jordan Temkin, two-time DRL champion (
via The Ringer
)
9. 🥊 On this date: 2/5/1943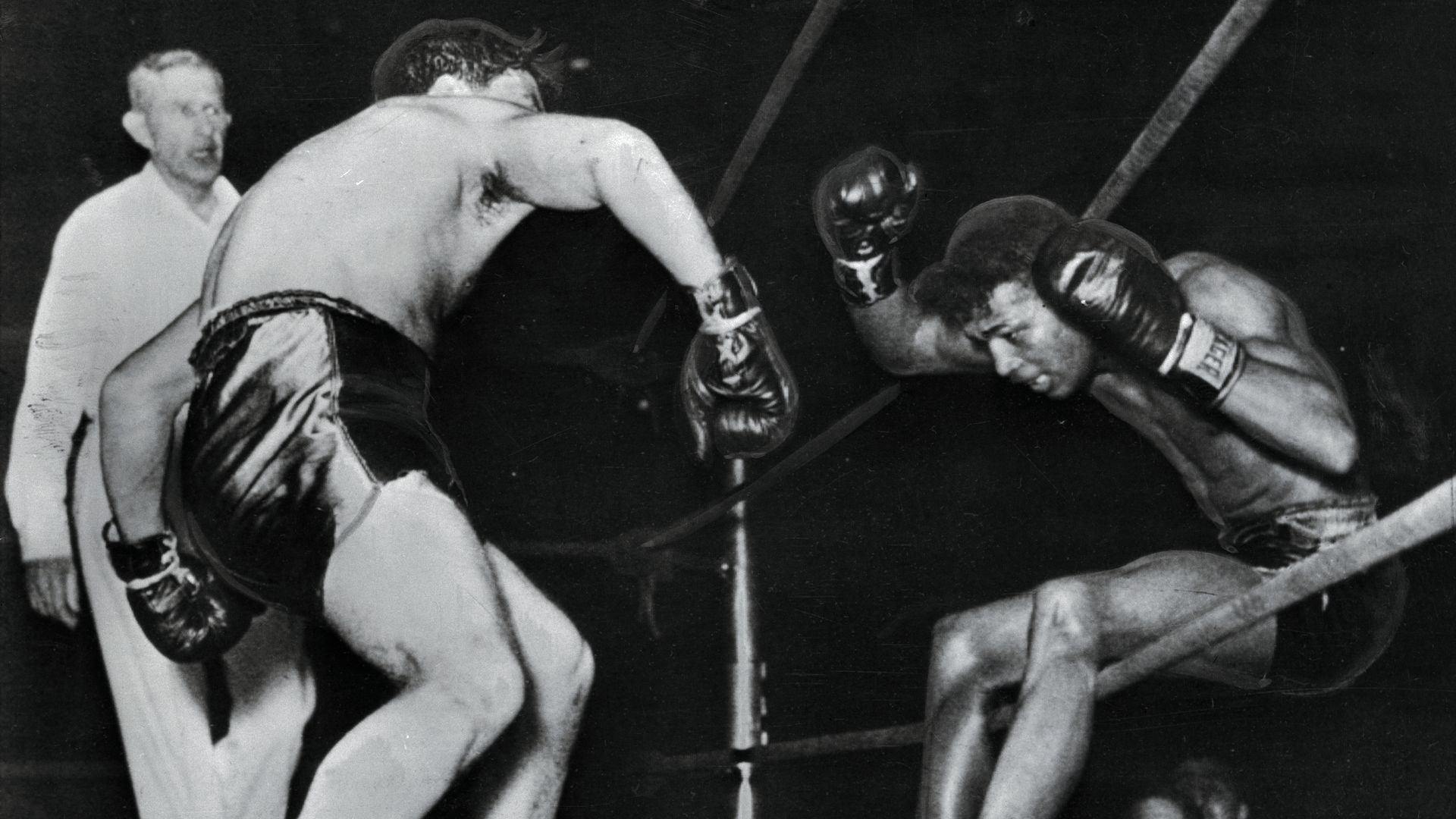 76 years ago today, Jake "The Bronx Bull" LaMotta defeated Sugar Ray Robinson by unanimous decision in one of the most historic victories in boxing history.
Prior to that evening, Robinson had been victorious in 129 straight fights, including 40 as a pro. He would never lose again in his prime and finished 5-1 against LaMotta over the course of their storied rivalry.
LaMotta was portrayed by Robert De Niro in the 1980 movie Raging Bull and his brutal loss to Robinson on Valentine's Day in 1951 made for one of the film's most memorable scenes.
Go deeper: The two men shared a profession but they were polar opposites when it came to their boxing philosophies, The Guardian's Paul Gibson writes:
"Robinson believed boxing was about finding out who was the smartest in the ring, while La Motta was convinced it was a contest to see who was the toughest. It was an ideological clash that blessed us with an enduring rivalry and guaranteed an everlasting legacy."
10. 📺 Read our deep dive on the future of sports consumption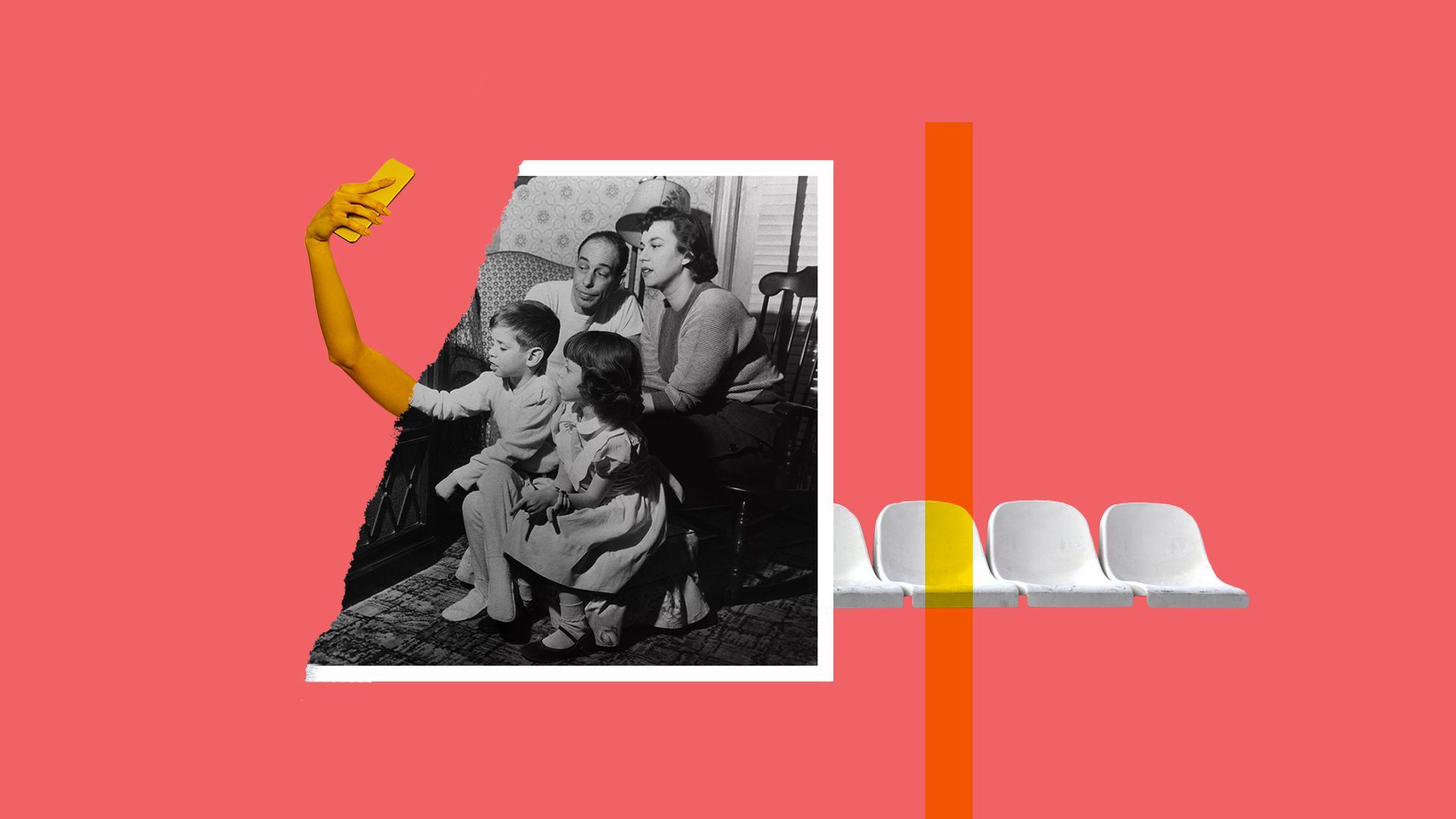 Thanks,
Kendall "Would be so down for a new Bourne movie" Baker
Trivia answer: LeBron James, Kobe Bryant, Dwight Howard, Kevin Durant, Carmelo Anthony and Devin Booker