Axios Sports
June 23, 2020
👋 Good morning! The Raptors landed in Florida yesterday to begin preparing for next month's restart. If they win Game 7 of the NBA Finals, they won't be leaving the state for another 113 days.
Today's word count: 1,518 words (6 minutes).
1 big thing: ⚾️ Baseball is (basically) back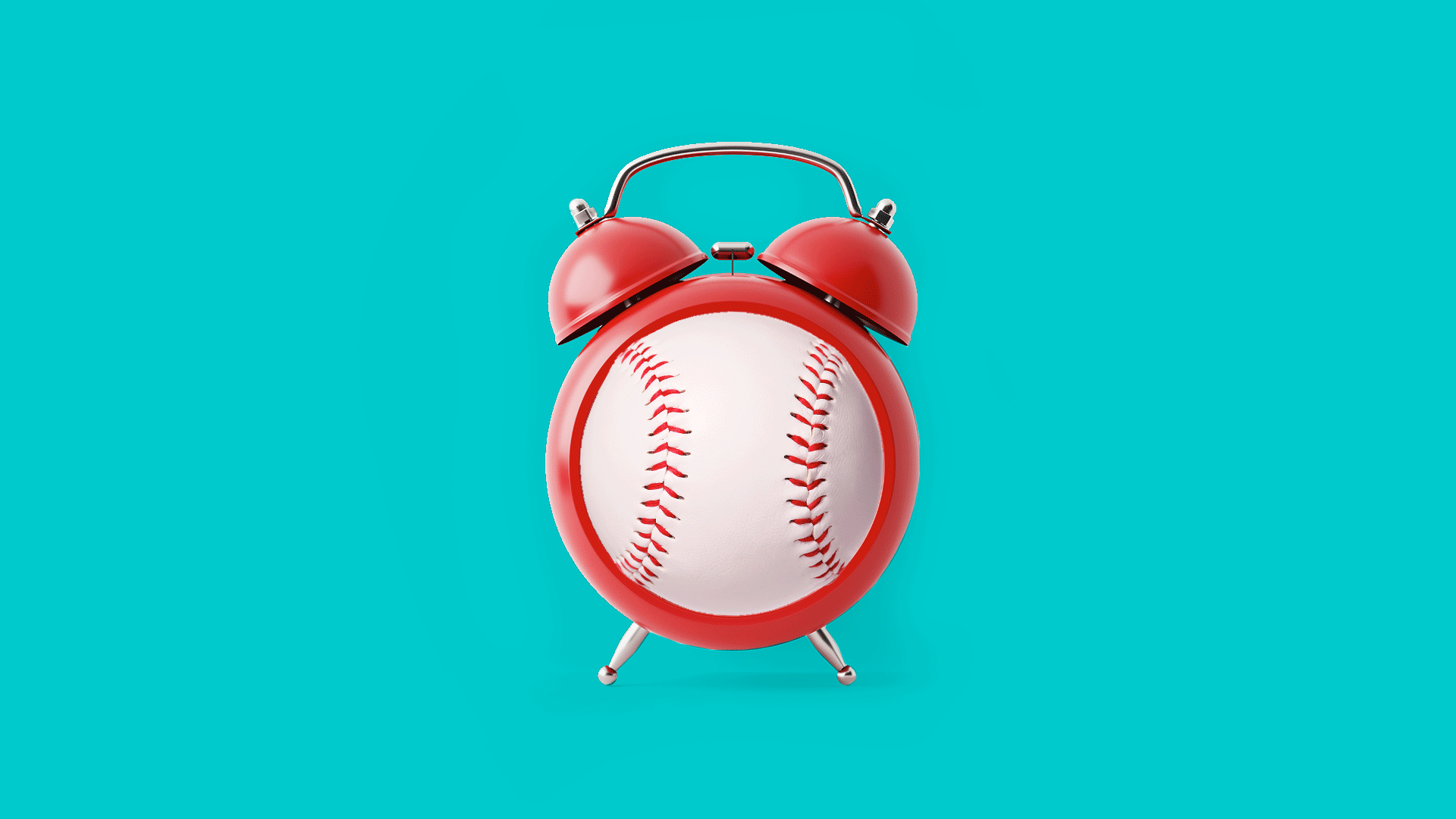 It looks like baseball will finally be played in 2020.
Driving the news: MLB owners voted unanimously Monday to impose a 60-game season that will begin around July 24, assuming players sign off on health-and-safety protocols and agree to arrive in home markets by July 1 to begin "spring" training.
Details: If the MLBPA agrees to the protocols and the July 1 arrival date by today's 5pm ET deadline, the 2020 season will look something like this:
Number of games: 60 (over ~66 days)
Spring training: July 1
Opening Day: July 24–26 range
Regular season end: Sept. 27
Playoff field: 10 teams (same as usual)
Salary structure: Full pro rata, which for 60 games means players will earn 37% of their full-season salary.
On-field changes:
Extra innings: MLB and the union previously agreed to adopt the minor league rule for extra innings, beginning every half-inning after the ninth with a runner on second base, per USA Today.
Universal DH: The designated hitter could still arrive in the NL this year to protect pitcher health, per The Athletic (subscription).
Health and safety: We'll soon find out what changes have been made to MLB's original 67-page plan, which included, among other things:
Testing: Multiple COVID-19 tests per week, plus multiple temperature screens per day.
Masks: Managers and coaches would wear masks in the dugout, while players would wear masks in the clubhouse.
Banned actions: No high-fives, fist bumps or hugs. And no spitting, chewing of tobacco or chewing of sunflower seeds.
What's next: With spring training 2.0 set to begin in about a week, players will need to travel to their home cities if they aren't in them already.
"Some will need to find housing — undoubtedly on short leases — so a lot has to happen in a short period of time," per ESPN.
"Roster sizes, taxi squads and new on-field rules for 2020 all have to come together — and fast."
The bottom line: In March, owners and players reached a deal that gave owners the right to impose a schedule of their desired length. After nearly three months of futile negotiations, that's ultimately what we got, with the two sides settling on a season not by agreement, but by disagreement.
Now, both parties will face a common enemy in COVID-19 — and hope their ugly back-and-forth didn't push too many sports fans away as they finally prepare to play ball.
2. 🏈 Patriot League cuts travel in short season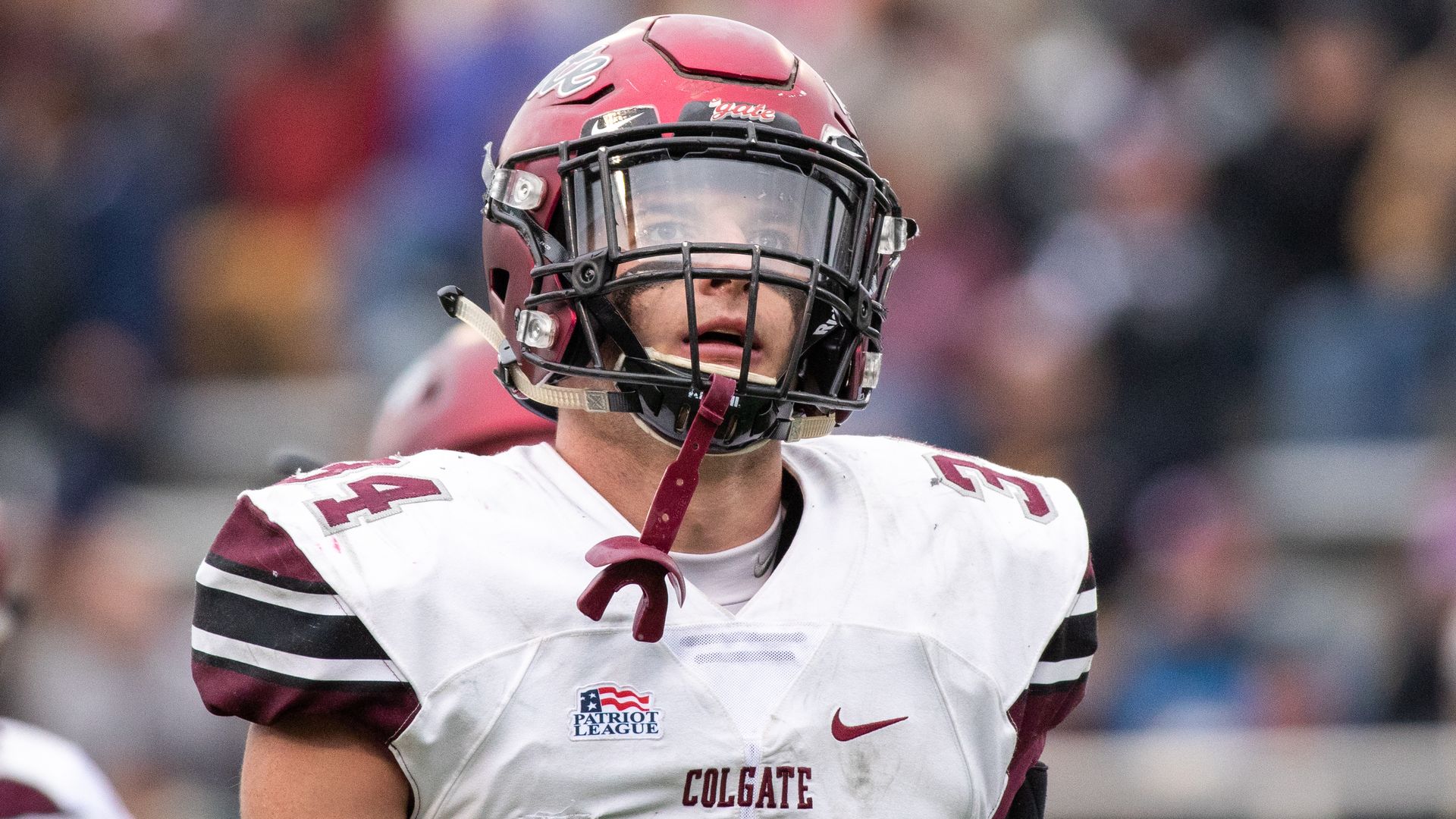 The FCS Patriot League issued fall sports guidelines on Monday that suggest the conference's seven members might have to cancel some, if not all, of their non-conference football games.
Why it matters: That includes several games against FBS opponents, which typically come with six- and seven-figure money guarantees that help FCS schools fund their athletic departments.
Details: The Patriot League said athletic directors will develop schedules to meet the following criteria and that those will be announced at a later date.
Athletes will return to campus at the same time as other students, which means teams will likely be unable to complete the six-week prep period in time for their season openers.
No teams will fly to games, and with rare exceptions, overnight travel will be prohibited.
FBS games under threat:
Sept. 4 (season opener): Colgate at Western Michigan (likely canceled)
Sept. 4 (season opener): Bucknell at Army (likely canceled)
Sept. 12: Lafayette at Navy (might be fine)
Sept. 12: Fordham at Hawaii (definitely canceled due to no flying)
Sept. 19: Colgate at Syracuse (might be fine)
What to watch: If other FCS conferences follow the Patriot League's lead, it could impact a number of Power 5 schools who have games scheduled against them.
Elsewhere in college sports ... D-III Bowdoin College in Brunswick, Maine, canceled all fall sports.
3. ⚡️ Catch up quick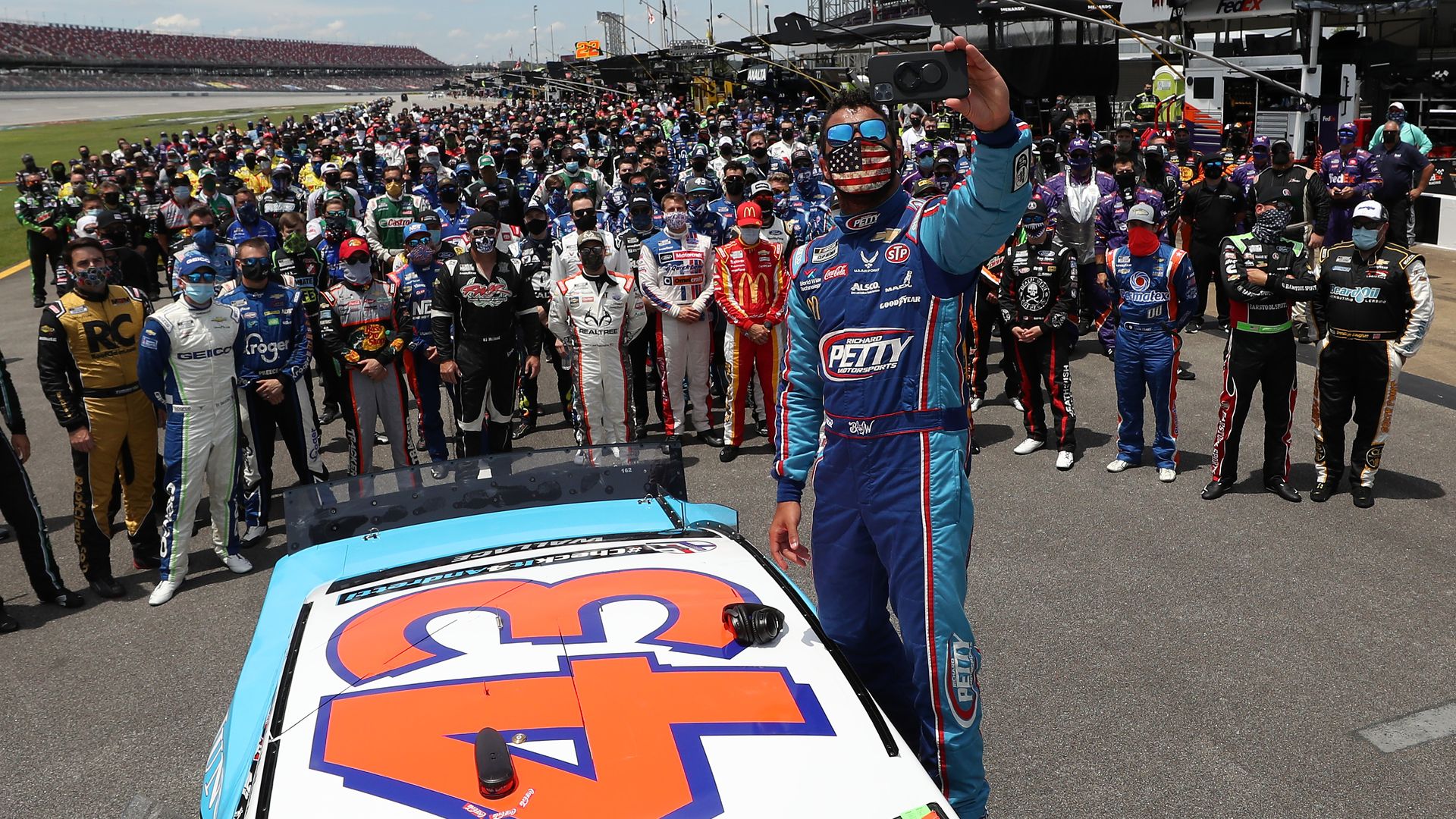 🏁 NASCAR: Drivers and crew members walked alongside Bubba Wallace and escorted his Number 43 car in a show of support at the Talladega Superspeedway a day after a noose was found in his garage. Incredible moment. ... As for the race, Ryan Blaney edged out Rickey Stenhouse Jr. by 0.007 seconds to win. Wild photo finish.
⚽️ NWSL: The Orlando Pride has withdrawn from the NWSL Challenge Cup (starts this weekend) due to multiple positive COVID-19 tests, and a trip to a bar in Orlando — reopened under Florida's guidelines — is reportedly at the root of the spread.
🎾 Tennis: Novak Djokovic has come under fire after a third player tested positive for COVID-19 after participating in his exhibition event.
🏀 WNBA: Washington Mystics players Natasha Cloud and LaToya Sanders have opted out of playing this season for the reigning champs, with Cloud saying she wants to focus on social reform, and Sanders citing her health and family.
4. 📸 Photos 'round the world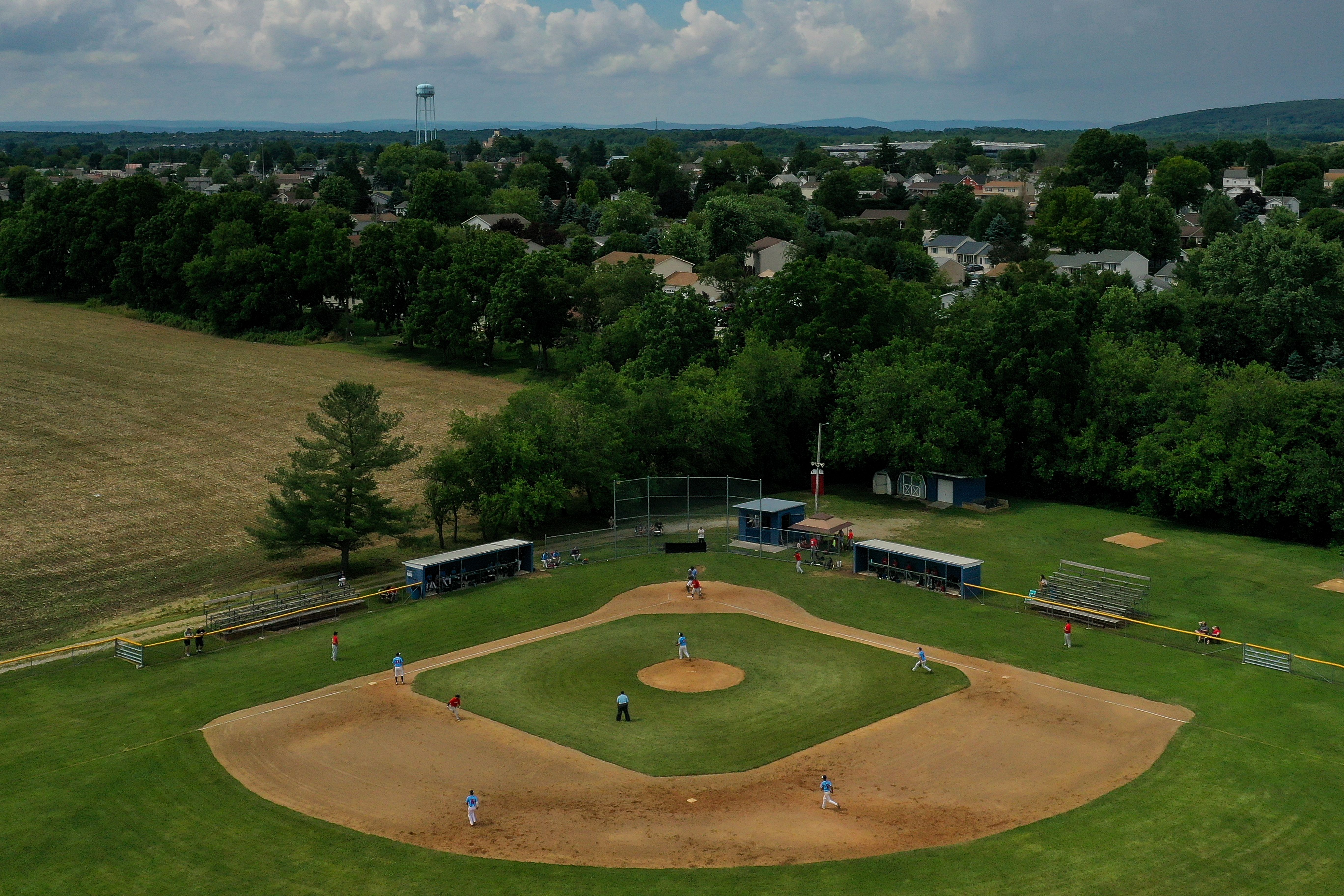 HANOVER, Pa. — The 55th season of the South Penn Baseball League is officially underway. How's that crisp diamond, suburban backdrop and water tower for some good old fashioned Americana? Love it.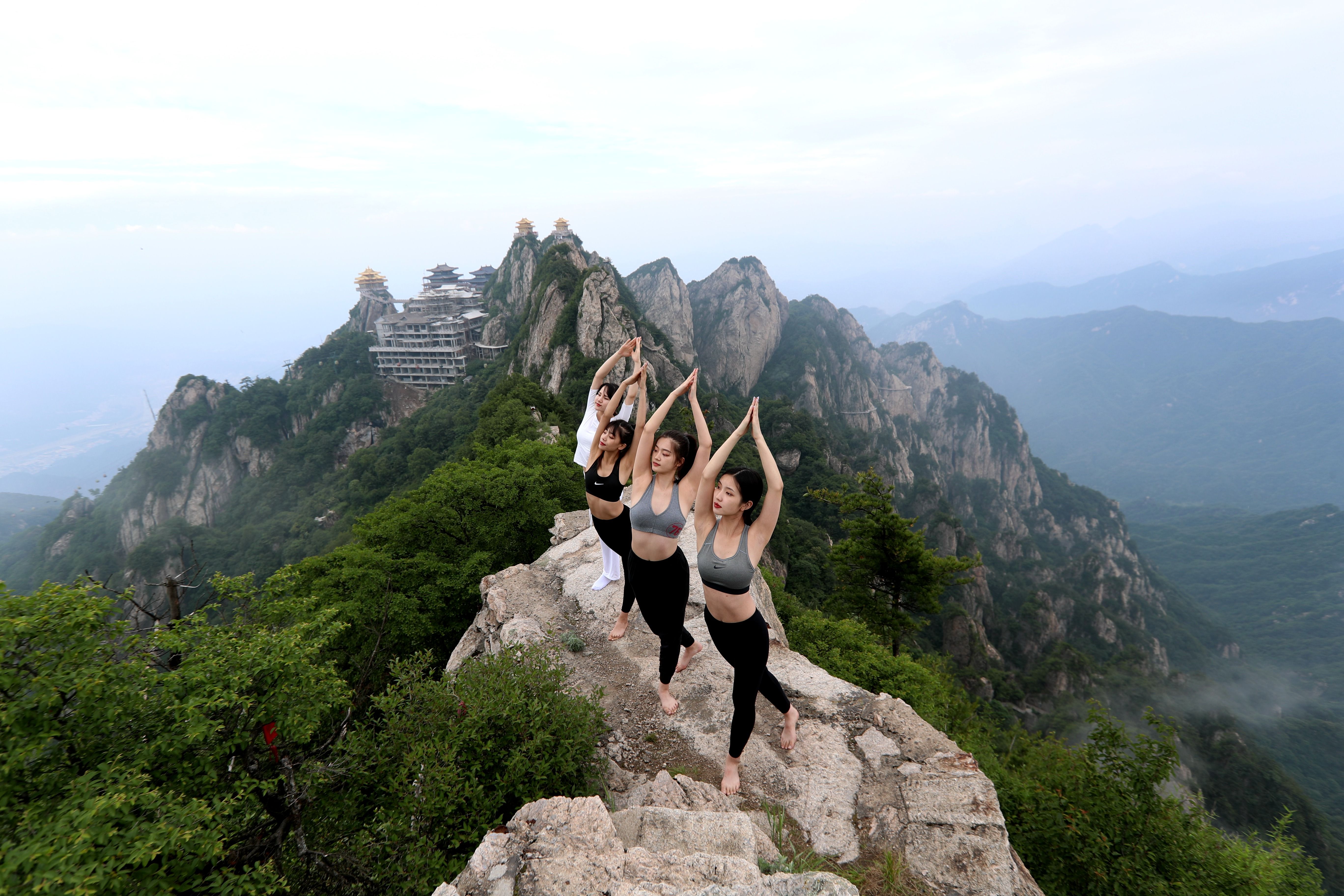 LUOYANG, China — Yoga on a cliff. No thanks.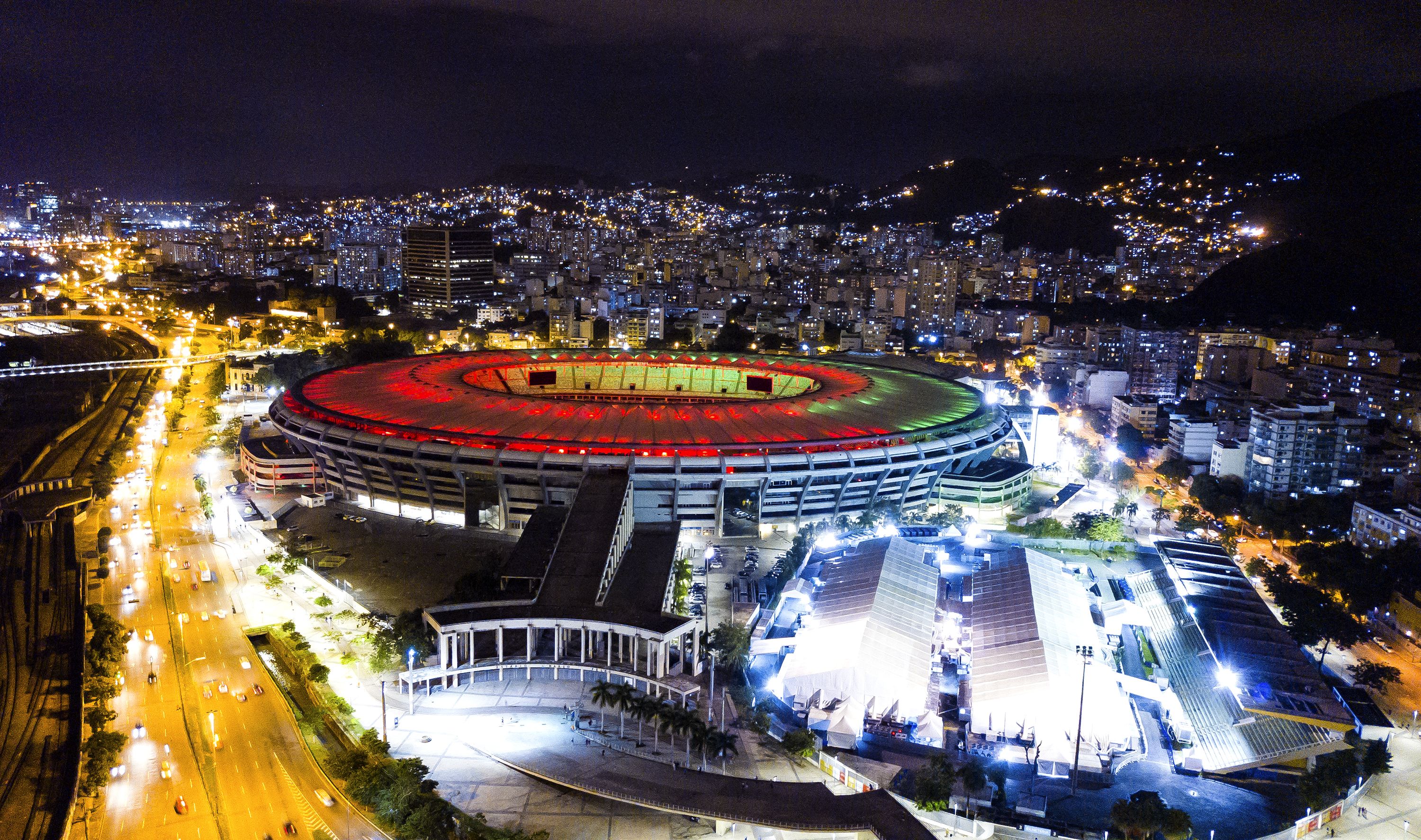 RIO DE JANEIRO, Brazil — The famous Maracanã Stadium, which opened in 1950 to host the World Cup, was lit up to celebrate its 70th birthday. Happy birthday, building.
5. 🏀 Ranking the NBA's all-time rosters (No. 29)
We're ranking the all-time rosters for all 30 NBA teams. Note: Rosters and stats based only on time spent with this specific team. Thoughts? Email me at [email protected].
29. Minnesota Timberwolves
Minnesota's trio of absurdly talented bigs is about the only thing keeping them out of dead last, as their .396 lifetime winning percentage is by far the worst of all teams (Clippers, .410). They've made the playoffs just once since 2004, losing 4-1 to the Rockets in 2018 as the eight-seed.
Year established: 1989
All-time record: 980-1,496 (.396)
NBA Championships: 0
Hall of Famers (indicated by *): 1
Starters:
Terrell Brandon, G (15.6 pts, 3.5 reb, 8.3 ast, 20.5 PER/23.1 WS)
Sam Cassell, G (17.2 pts, 3.1 reb, 6.4 ast, 21.4 PER/15.9 WS)
Wally Szczerbiak, F (15.5 pts, 4.4 reb, 2.7 ast, 16.6 PER/41.0 WS)
Kevin Love, F (19.2 pts, 12.2 reb, 2.5 ast, 23.2 PER/47.0 WS)
Kevin Garnett*, C (19.8 pts, 11 reb, 4.3 ast, 23.7 PER/139.8 WS)
Sixth man: Karl-Anthony Towns, F/C (22.7 pts, 11.8 reb, 2.8 ast, 25.1 PER/50.4 WS)
Bench:
Tom Gugliotta, F (18.2 pts, 8.5 reb, 3.8 ast, 18.5 PER/19.0 WS)
Ricky Rubio, G (10.3 pts, 4.2 reb, 8.5 ast, 16.2 PER/23.2 WS)
Sam Mitchell, F (9.5 pts, 4 reb, 1.2 ast, 12.7 PER/32.9 WS)
Al Jefferson, C (20.1 pts, 10.4 reb, 1.6 ast, 21.5 PER/17.2 WS)
Tony Campbell, G (20.6 pts, 4.6 reb, 2.8 ast, 16.4 PER/11.5 WS)
Christian Laettner, F (17.2 pts, 8.1 reb, 3.2 ast, 17.4 PER/19.0 WS)
Notes:
Garnett's one of the best ever, any way you slice it. His 22.66 PER ranks 30th, while his 191.42 WS ranks ninth. He's one of six players to win at least four rebounding titles, and he did it in four straight years (2004-07).
Love's 31 point, 31 rebound game in 2010 was the first 30-30 game since Moses Malone in 1982, and it's happened just one other time since (Dwight Howard, 2018).
ICYMI ... 30. Grizzlies
Stats, explained: Player Efficiency Rating (PER) is a measure of a player's per-minute productivity (20+ is elite); Win Shares (WS) attempts to divvy up individual credit for team success (6 per season is elite).
6. June 23, 1972: ⚖️ Title IX signed into law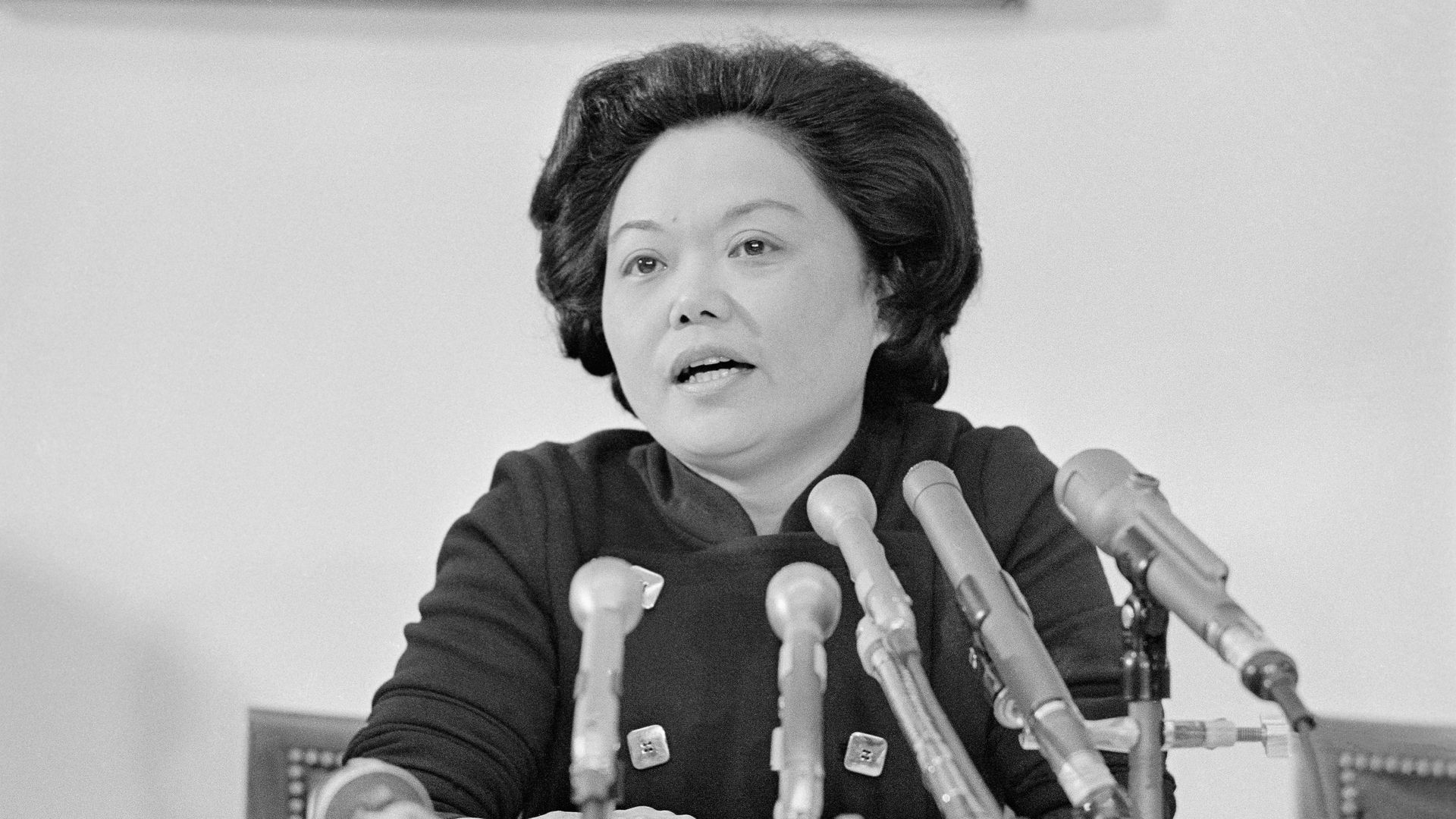 48 years ago today, President Nixon signed Title IX into law, paving the way for a burgeoning landscape of women's sports.
The law: Rep. Patsy Mink (above), the first woman of color elected to Congress, co-authored Title IX, which is now called the Patsy T. Mink Equal Opportunity in Education Act in her honor.
"No person in the United States shall, on the basis of sex, be excluded from participation in, be denied the benefits of, or be subjected to discrimination under any education program or activity receiving Federal financial assistance."
— Title IX
The backdrop: Title IX was enacted as a follow-up to the Civil Rights Act of 1964, which sought to end discrimination based on race, color, religion, sex or national origin.
How it works: Any school that receives federal money must provide fair and equal treatment of the sexes in all areas, including athletics.
"Fair and equal treatment" does not mean men's and women's sports receive the same amount of money; proportionally, though, they must be treated equally.
In other words, if men make up 60% of athletes at a given institution, they should receive no more than 60% of the scholarship money.
The impact: Before Title IX, just 300,000 girls nationwide participated in high school sports each year and 15% of NCAA student athletes were women. Today, 3.5 million girls participate in high school sports each year and 44% of NCAA student athletes are women.
Go deeper:
7. 📚 Good reads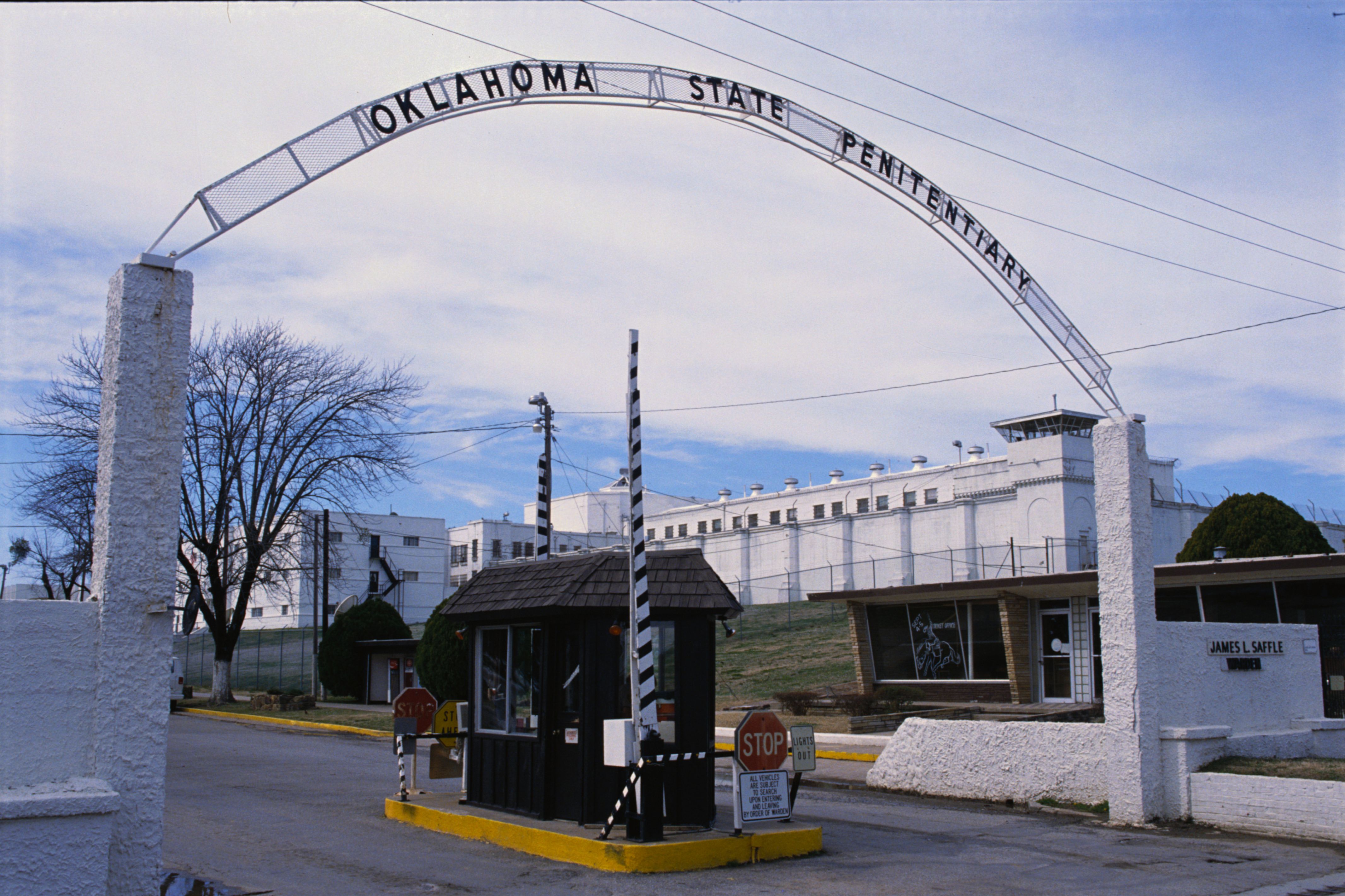 🏀 Why Blake Griffin, Russell Westbrook and other NBA stars are fighting to save Julius Jones (Royce Young, ESPN)
"Julius Jones has sat on death row for the last 18 years for a crime he says he didn't commit, and as his clock ticks he has a new team made up of superstar athletes taking up the fight."
🏈 A football career on the cusp of glory, dashed by the pandemic (Jeré Longman, NYT)
"Bradley Sylve has dreamed of playing pro football for more than 15 years, persisting through Hurricane Katrina, a torn Achilles' tendon and the XFL. He's still determined to decide for himself when his window closes."
⚽️ Can a championship be a catharsis from crisis? (Brian Phillips, The Ringer)
"Sticking [Liverpool] with an asterisk because of the coronavirus would be absurdly unfair to the players and their fans, and kind of also unfair to the asterisk, which would look like a moron, floating there incorrectly."
8. The Ocho: 🎱 Pool trick shots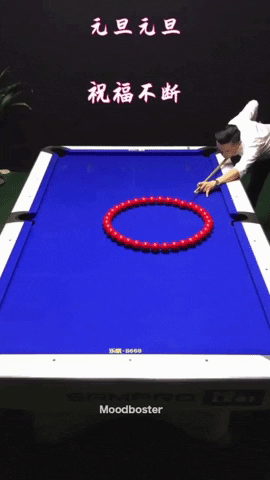 Pure sorcery ... and he's just getting warmed up.
9. 🏀 NBA trivia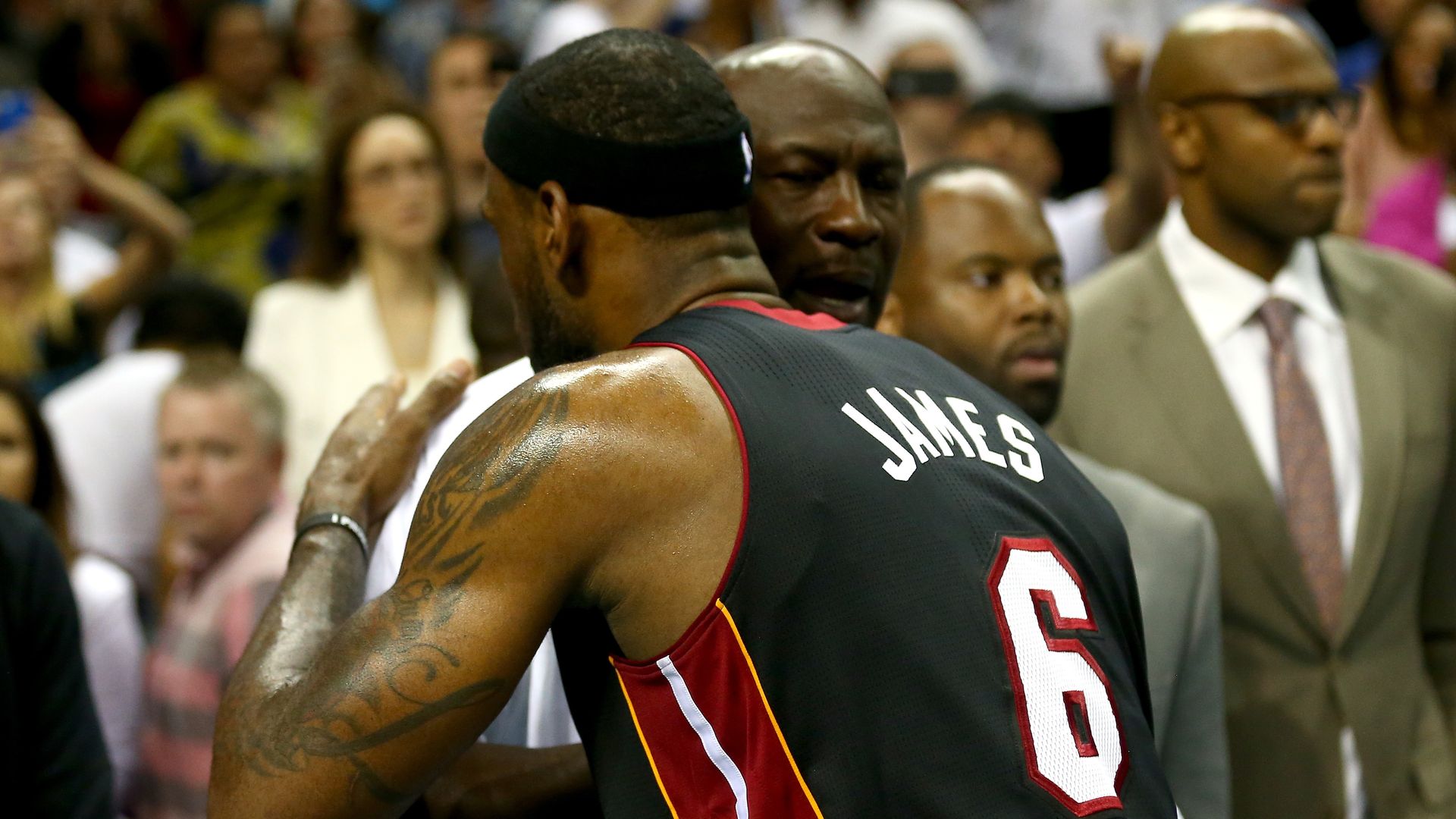 Michael Jordan (27.91) and LeBron James (27.52) have the two highest career Player Efficiency Ratings in NBA history.
Question: Who's third?
Hint: Active.
Answer at the bottom.
10. ❤️ Why we love sports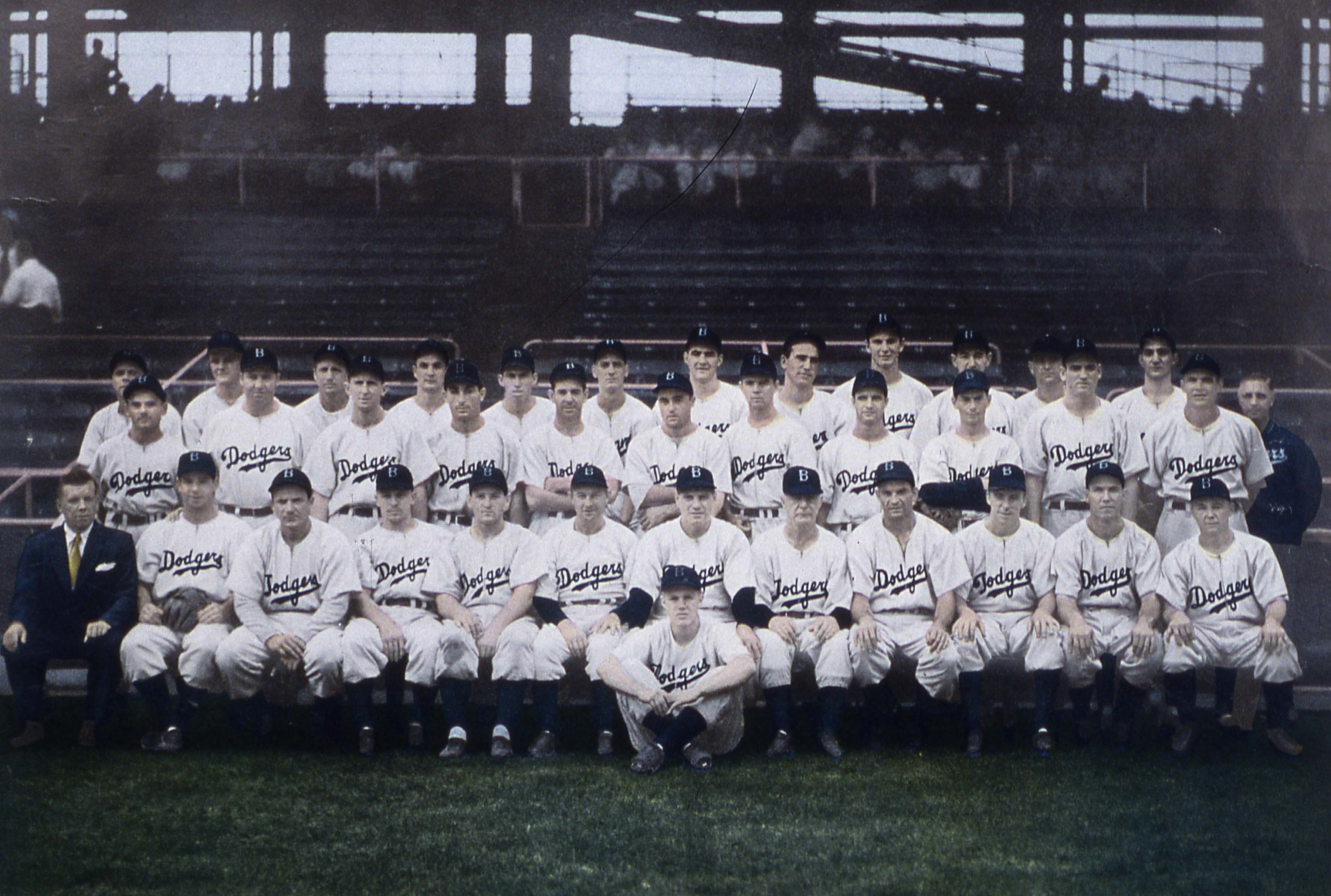 Edward C. (New York) writes:
"When I was an eighth grader on Long Island, our neighbor ran the Brooklyn Eagle Publishing Co., the Dodgers' home paper.
"Scion of the family, Chris, was my best friend. We had press passes, which got us into Ebbets Field (free), but we had to find seats on our own.
"On April 23, 1946, Chris and I 'cut' school and went to see Ed Head — a righty pitcher for Brooklyn — match up against the immortal Mort Cooper for the Boston Braves.
"I kept a good scorecard, and going into the top of the fifth, big Ed had a 2-0 no-hitter. But then Braves left fielder Carvel Rowell hit one past shortstop Pee Wee Reese, which I put down as a hit, and there went the no-hitter.
"Brooklyn won, 5-0, and we left the park. But, Lo, as we hit the street, an Eagle 'Extra' was already announcing, 'HEAD PITCHES NO-HITTER!'
"The grounder past Pee Wee was scored as an error — we had seen a no-hitter and didn't even know it!"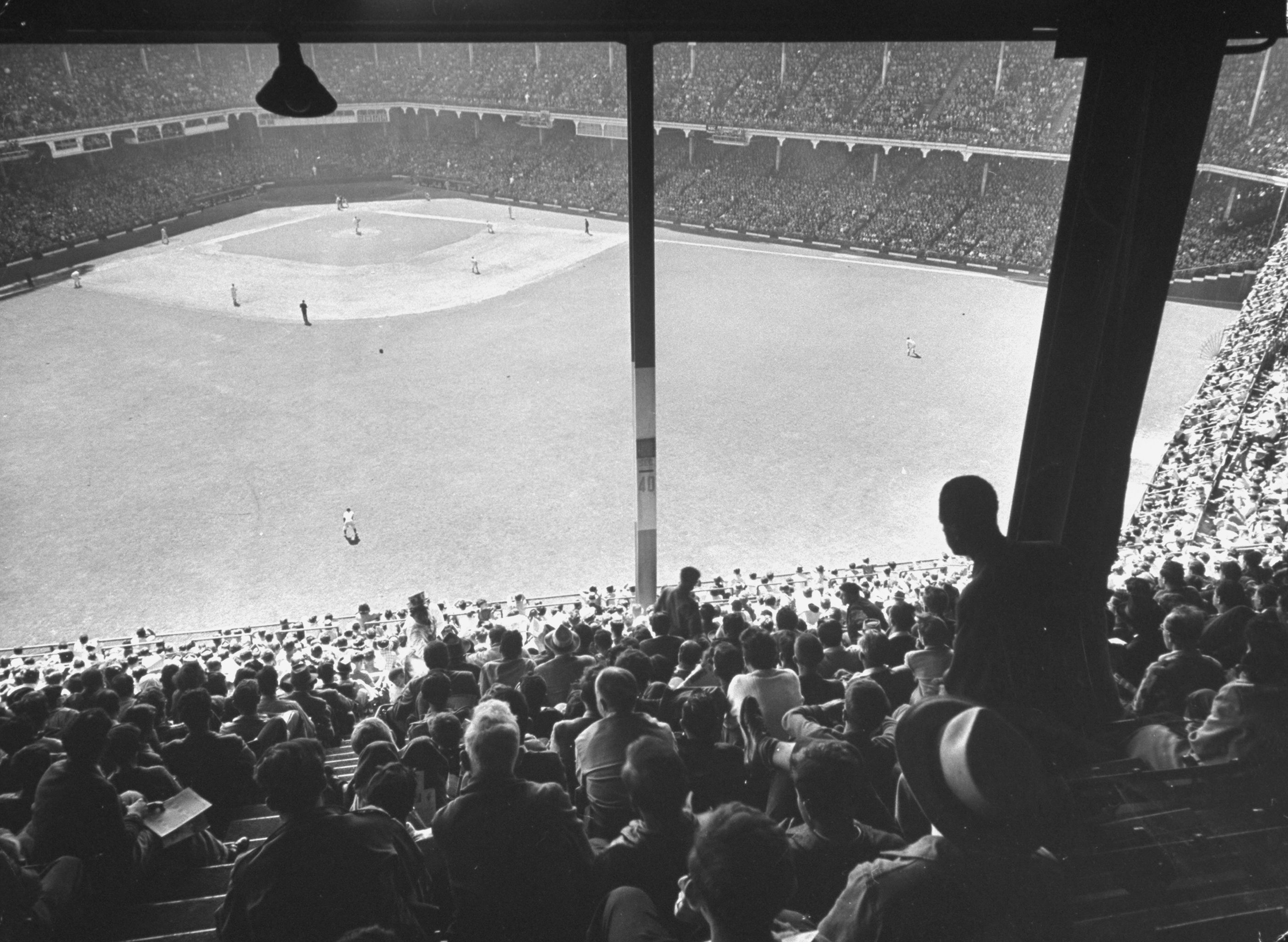 ✍️ Submit your story: Do you have a fondest sports memory? Or an example of sports having a positive impact on your life? If you'd like to share, simply reply to this email. We'll be telling your stories until they run out.
Talk tomorrow,
Kendall "Peak Garnett was unguardable" Baker
Trivia answer: Anthony Davis (27.50)
Editor's note: Yesterday's answer should have been Roberto Alomar (son of Sandy), not Roberto Alomar Jr. (doesn't exist). My bad.