Axios Sports
October 26, 2020
👋 Happy Monday! Let's sports.
Today's word count: 2,108 words (8 minutes).
1 big thing: ⚾️ The Dodgers are one win away
After a 4-2 Game 5 victory, the Dodgers are 27 outs away from the franchise's first championship since 1988.
Man of the night: Clayton Kershaw allowed two runs over 5.2 innings and averted disaster in the fourth when the Rays put men on first and third with no outs. Such an outing is not typically met with a standing ovation, but that's exactly what the 32-year-old got — as he should have.
Wild stat: This is the 20th playoff series Kershaw has pitched in, and it's the first time he has ever won two games in the same series.
By the numbers: Kershaw is 4-1 with a 2.93 ERA in 30.2 innings this postseason, striking out 37 batters and walking just five. He also set the record for postseason strikeouts (207), breaking Justin Verlander's previous mark.
Game notes:
Joc Pederson, who was nearly traded in February and hit just .190 in the regular season, launched a homer and is hitting .400 in the World Series.
Manuel Margot nearly stole home in the fourth inning but came up inches short, as he was tagged out just before getting his hand in safely.
Randy Arozarena, who already set the MLB record for most HRs in a postseason (9), now owns the record for most hits (27). Reminder: His 2020 salary is $90,000.
Looking ahead: The Rays have the edge tonight with former Cy Young winner Blake Snell facing rookie Tony Gonsolin, but the Dodgers have ace Walker Buehler waiting in the wings for a potential Game 7.
30 of the previous 46 teams that won Game 5 of the World Series to take a 3-2 lead have won the title, but just six of the last 14.
Teams that wasted 3-2 leads include last year's Astros, who lost Games 6 and 7 to the Nationals by a combined nine runs (7-2 and 6-2).
Go deeper:
2. 🏈 NFL Sunday: Well that was fun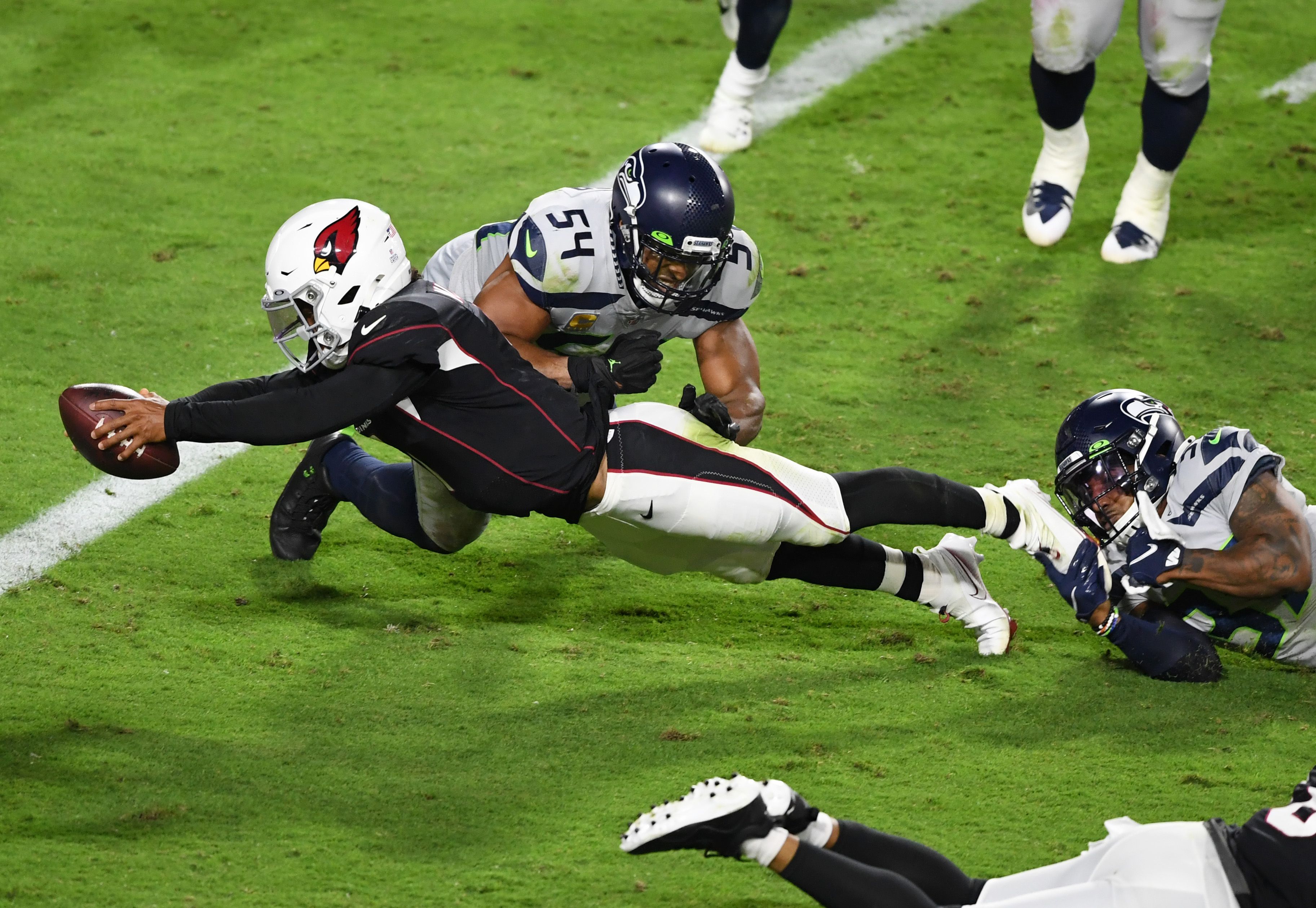 What. A. Sunday. Rookies balling out, an electric nightcap, one-score games from coast to coast, and of course, a shocking meltdown by the Falcons.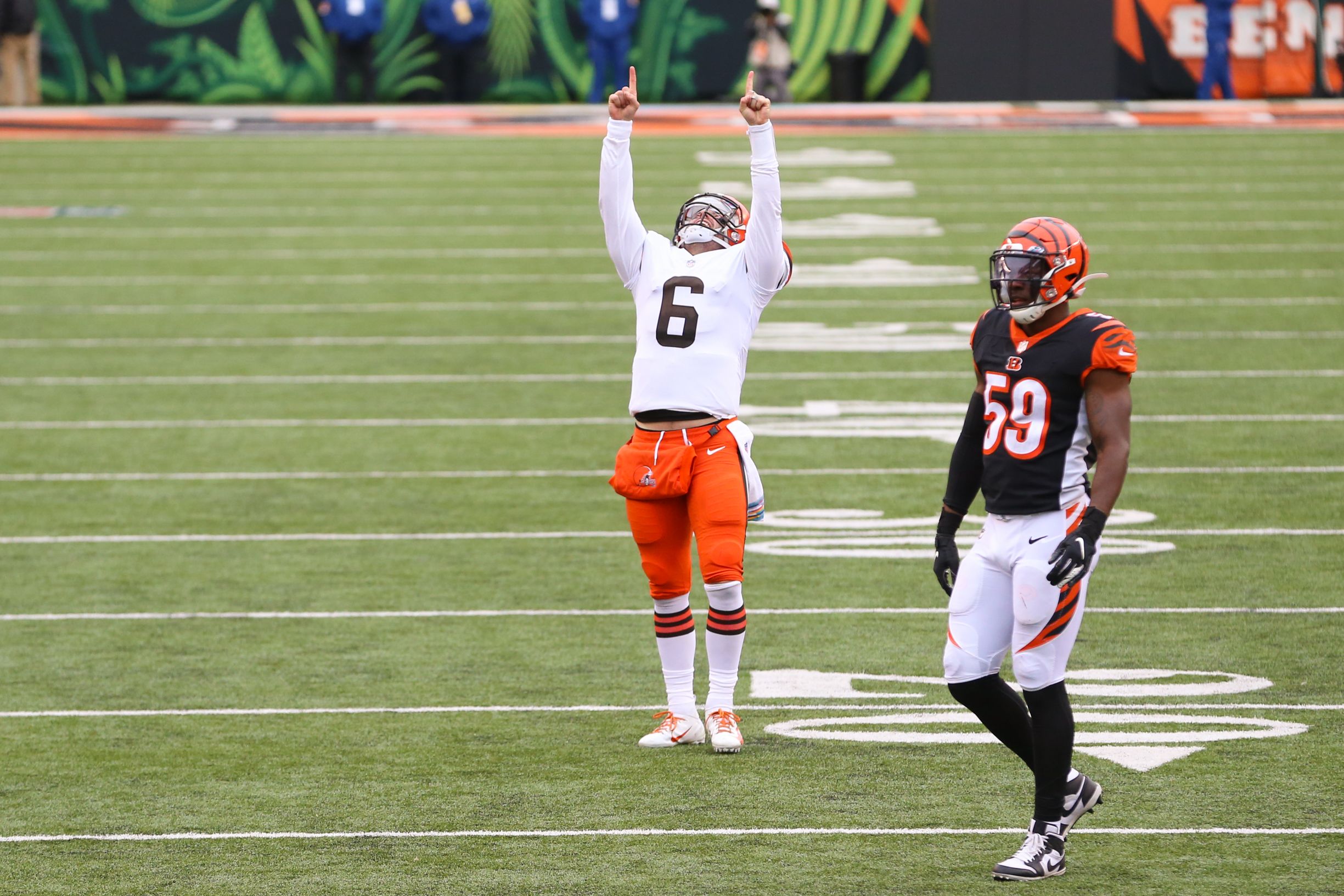 Browns 37, Bengals 34: Joe Burrow's fifth game with 300+ passing yards puts him one shy of Andrew Luck's rookie record, but Baker Mayfield got the last laugh. After a slow start (0/5, INT), he went 22/23 with 297 yards and 5 TD, including the game-winner with 11 seconds left.
Saints 27, Panthers 24: Joey Slye's would-be record FG fell one yard short, giving Drew Brees and the Saints their third straight win.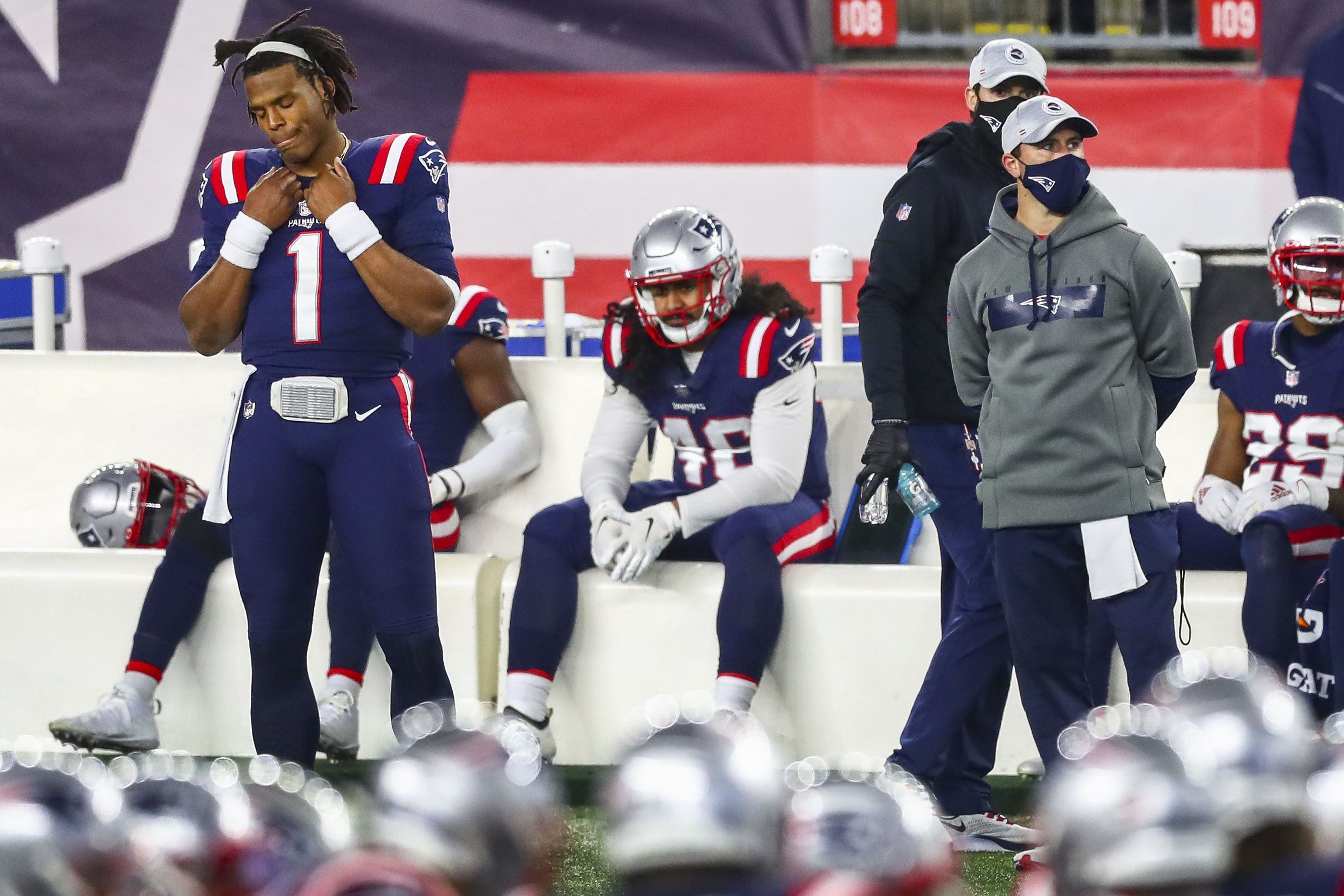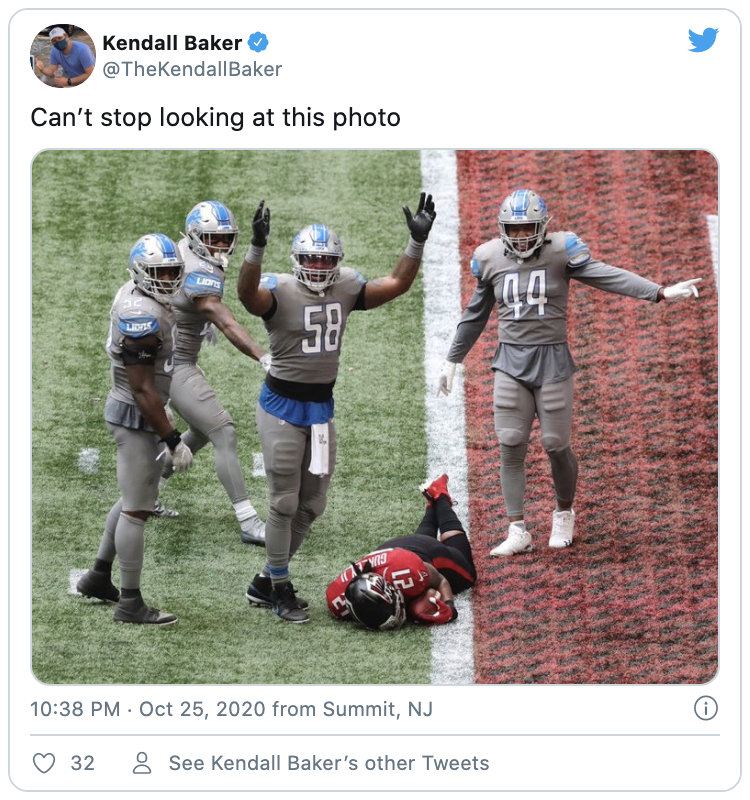 Elsewhere:
Go deeper: Week 7 winners and losers (The Ringer)
3. 🔍 Apparel spotlight: Puma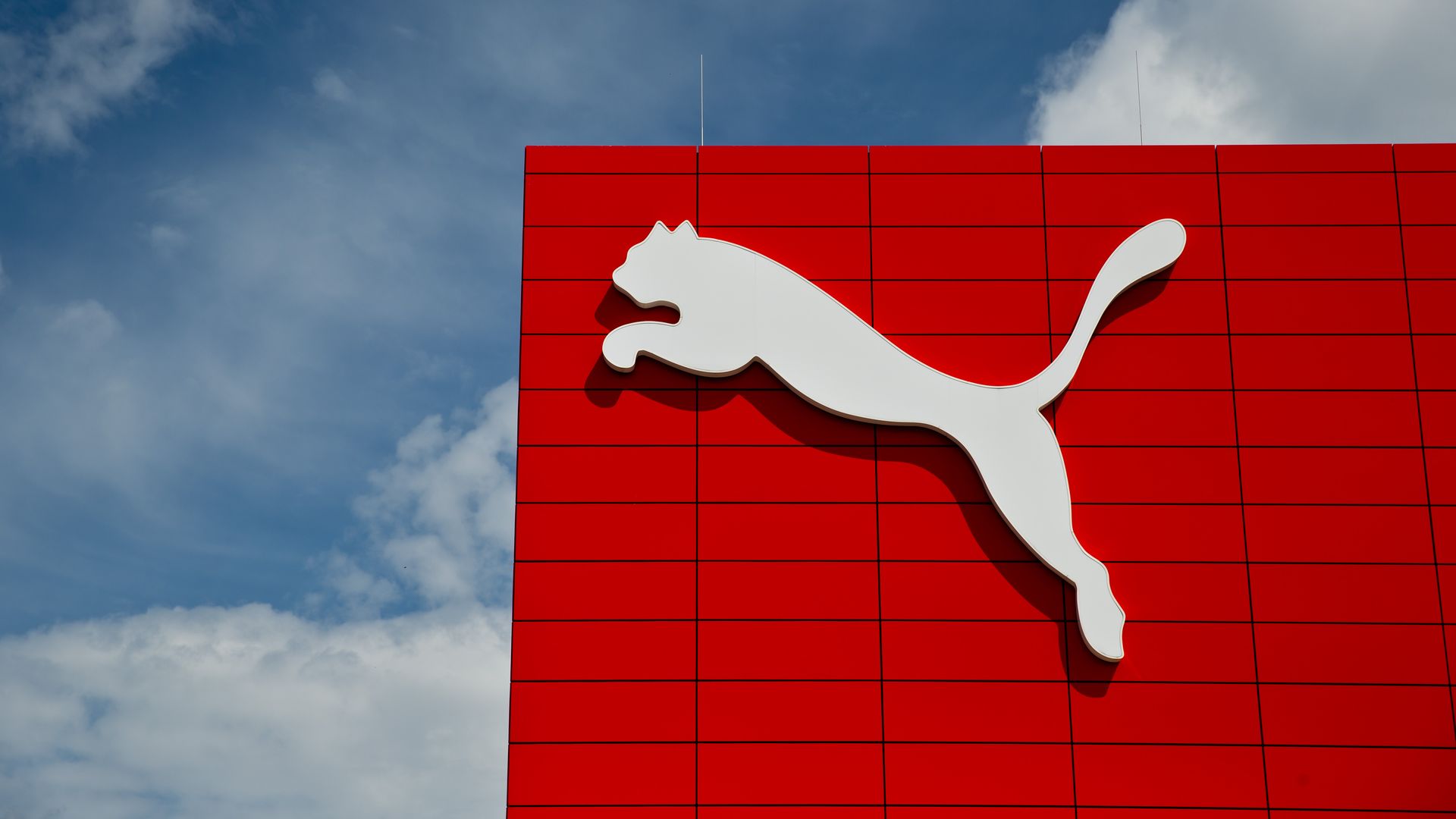 This week, we're examining the sports apparel industry through the lens of some of its biggest players.
Puma is no match for Nike and Adidas, but 2019 was its best year yet ($5.93 billion in sales), and big bets on basketball and soccer could take the brand to new heights, Axios' Jeff Tracy writes.
Snapshot:
Stock price: $96.11
2020 H1 sales: $2.5 billion
CEO: Bjørn Gulden (2013–present)
Top sponsored athletes: Usain Bolt, Neymar, Lewis Hamilton
Founding story: In 1919, brothers Rudolf and Adolf Dassler began making shoes in their parents' home in Herzogenaurach, Germany. By the 1928 Olympics, most German athletes were wearing Dassler spikes.
But in 1948, the brothers had a falling out, each branching off to start his own company. Rudolf founded Puma, while Adolf — who went by Adi — combined parts of his first and last name and launched Adidas.
Fun fact: Herzogenaurach became known as "the town of bent necks" because the brothers' rivalry was so fierce it was standard practice to look down and check which shoes people were wearing.
Timeline: Through the years, Puma's celebrated various milestones to cement their bona fides across different verticals.
1958: The form-strip is created to help stabilize the foot and becomes Puma's iconic brand mark, still present across most products.
1968: The King soccer cleat, later worn by Pelé and Maradona, is introduced. Later that year, Tommie Smith and John Carlos wear Pumas for their historic 200 meter race.
1973: Knicks point guard and fashion icon Walt "Clyde" Frazier requests a custom pair of suede Pumas, and the company officially forays into basketball with the Puma Clyde.
1985: Boris Becker wins Wimbledon at 17 years old, establishing Puma as a leader on the court. The following year, the company goes public.
2008: Usain Bolt becomes the world's fastest man in Pumas, and a legend is born.
2015: Rihanna becomes Puma's women's creative director as the company pounces on the emerging importance of athleisure and fashion.
Where it stands: Tennis has fallen by the wayside, but Puma is surging behind its basketball and soccer business, both recently bolstered by major signings.
Basketball: After two decades away from the sport, they returned in 2018 with a stable of exciting, young talent, including that year's top two NBA picks (Deandre Ayton, Marvin Bagley) and the 2019 No. 3 pick (R.J. Barrett). The youth movement appears to be a strategy, as they've also signed presumptive top-three pick in next month's draft, LaMelo Ball.
Soccer: Always Puma's top sport thanks to endorsements from Maradona and Pelé, they've upped the ante in recent years with stars like Antoine Griezmann and Sergio Agüero. But their biggest coup was last month's signing of Brazilian superstar Neymar, who left Nike a year early to sign the biggest individual sports deal in history.
Coming up:
Tomorrow: Nike
Wednesday: Adidas
Thursday: Under Armour
Friday: Mystery brand (???)
4. 🏈 AP poll: Indiana in, Ohio State jumps to No. 3
The Big Ten has officially crashed the party. Indiana entered the rankings after pulling off Saturday's most dramatic upset, and Ohio State jumped to No. 3 following a dominant debut.
Big Ten action:
Indiana 36, Penn State 35: QB Michael Penix Jr. played the hero with a walk-off two-pointer in overtime, snapping Indiana's streak of 41 straight losses vs. AP top-10 opponents (longest in the AP poll era).
Ohio State 52, Nebraska 17: Justin Fields (20/21, 276 yards, 2 TD; 54 rushing yards, 1 TD) and the Buckeyes picked up where they left off as they begin their quest for a fourth consecutive Big Ten title.
Michigan 49, Minnesota 24: Stout defense was expected, but the Wolverines' offensive outburst (most points in a road game against a ranked team since 2000) is a major development for the team's playoff prospects.
Wisconsin 45, Illinois 7: Highly-touted redshirt freshman QB Graham Mertz was lights out for the Badgers (20/21, 248 yards, 5 TD) but could miss three weeks after testing positive for COVID-19.
Rutgers 38, Michigan State 27: The Scarlet Knights snapped their 21-game conference losing streak in Greg Schiano's first game back.
Elsewhere:
🎥 ICYMI ... Rice's heartbreaking quadruple-doink overtime FG answered the question of what Kawhi Leonard's shot would have looked like had it not gone in.
5. 🐐 GOAT candidates in action abroad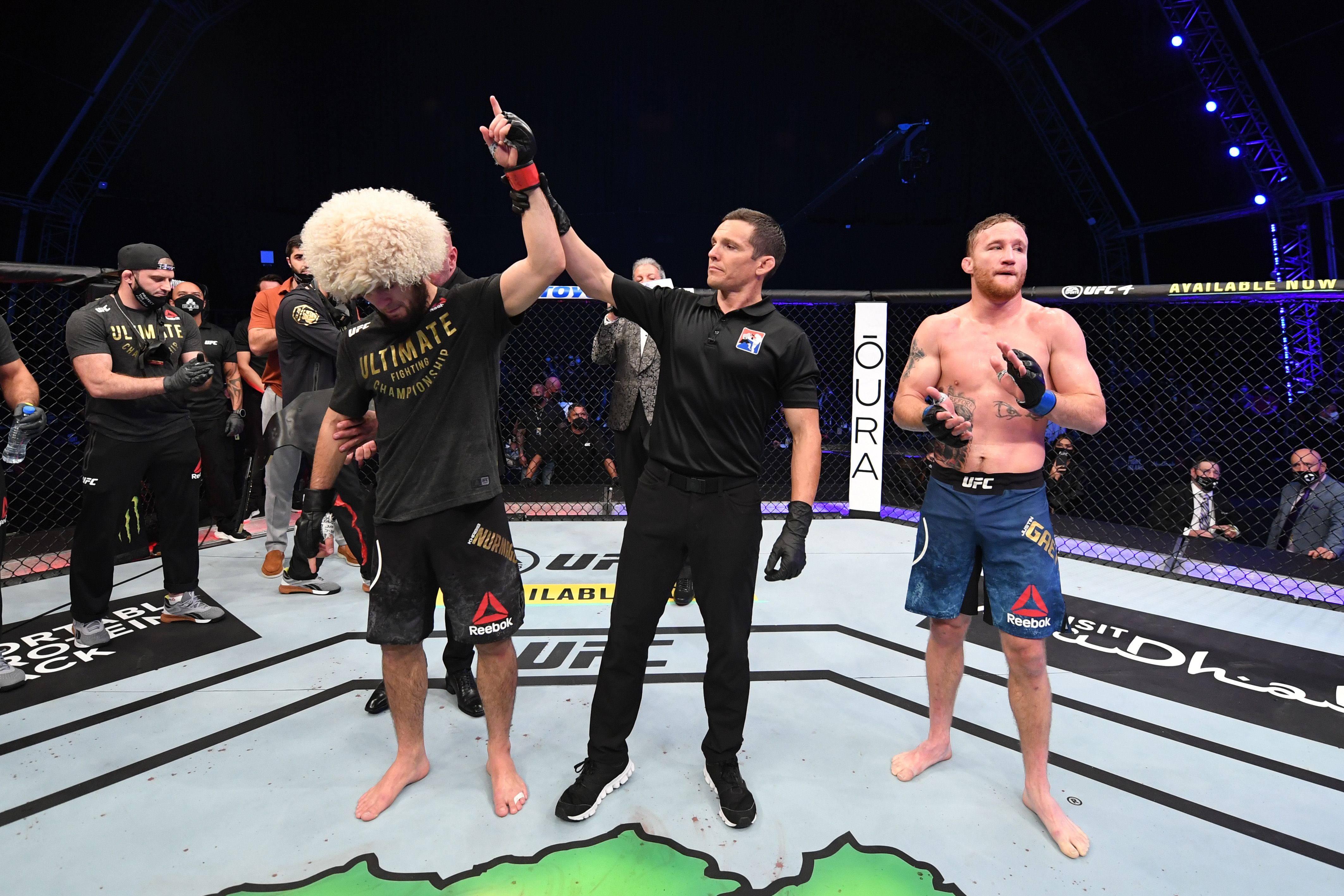 ABU DHABI, U.A.E. — Khabib Nurmagomedov defeated Justin Gaethje — whom many said would be his toughest test — in a mere six minutes on Saturday. And he did it with a broken foot, according to UFC president Dana White.
What's next: The UFC lightweight champion announced his retirement after the fight. If this truly is the end, he'll go down as one of the best ever, if not the best ever.
What they're saying: "To be 29-0, undefeated, peerless, in the most talent-rich division in history, and to do so without ever being knocked down, without ever being cut, without ever even suffering a damn bloody nose, is preposterous." (Shaheen Al-Shatti, The Athletic)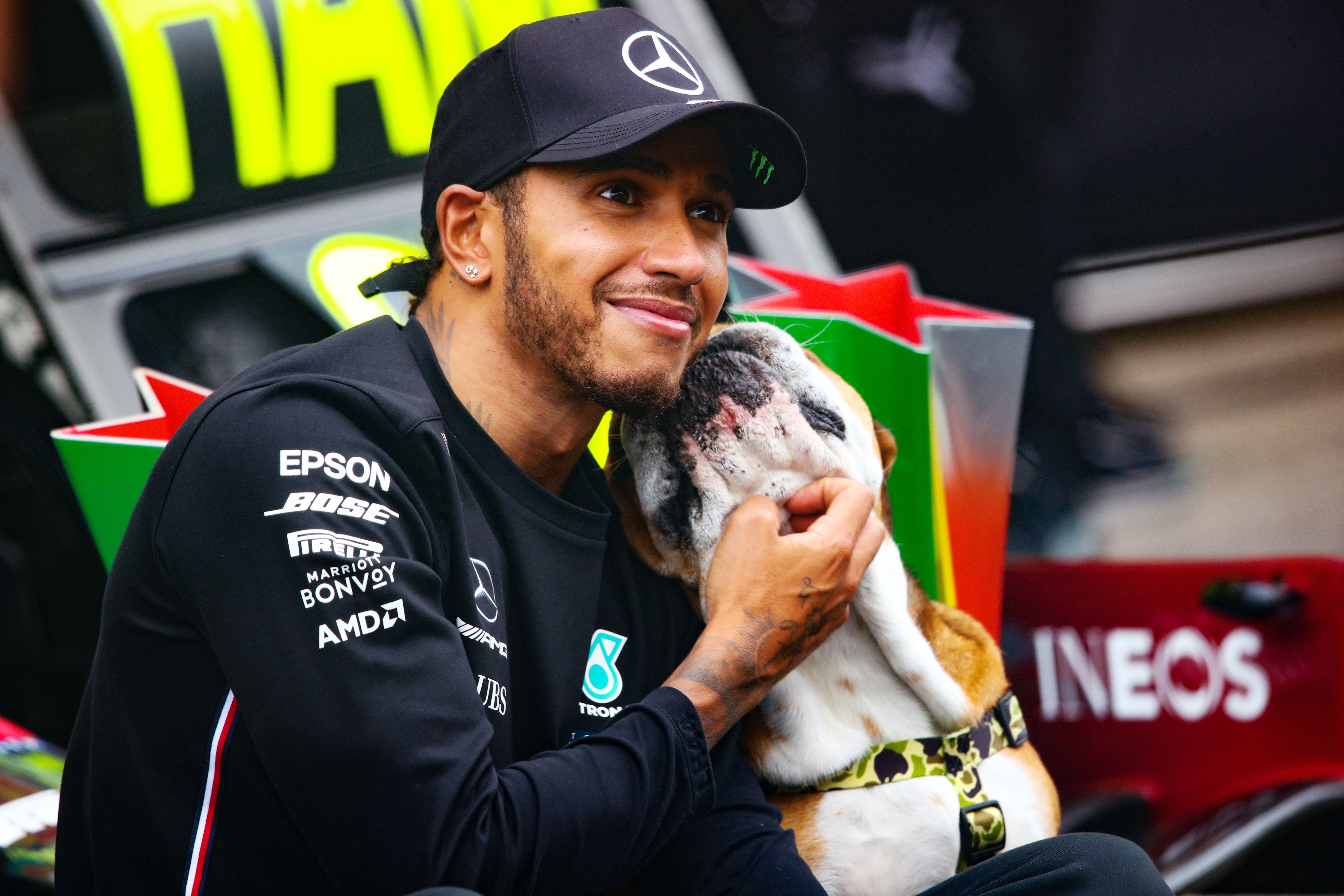 PORTIMÃO, Portugal — Lewis Hamilton claimed his 92nd Formula One victory at the Portuguese Grand Prix, moving him past Michael Schumacher for the most wins in the sport's history.
Wild stat: No other F1 driver has more than 53 career wins.
What's next: Hamilton's win also edged him closer to a seventh Formula One title, the last of Schumacher's major records left for him to pursue.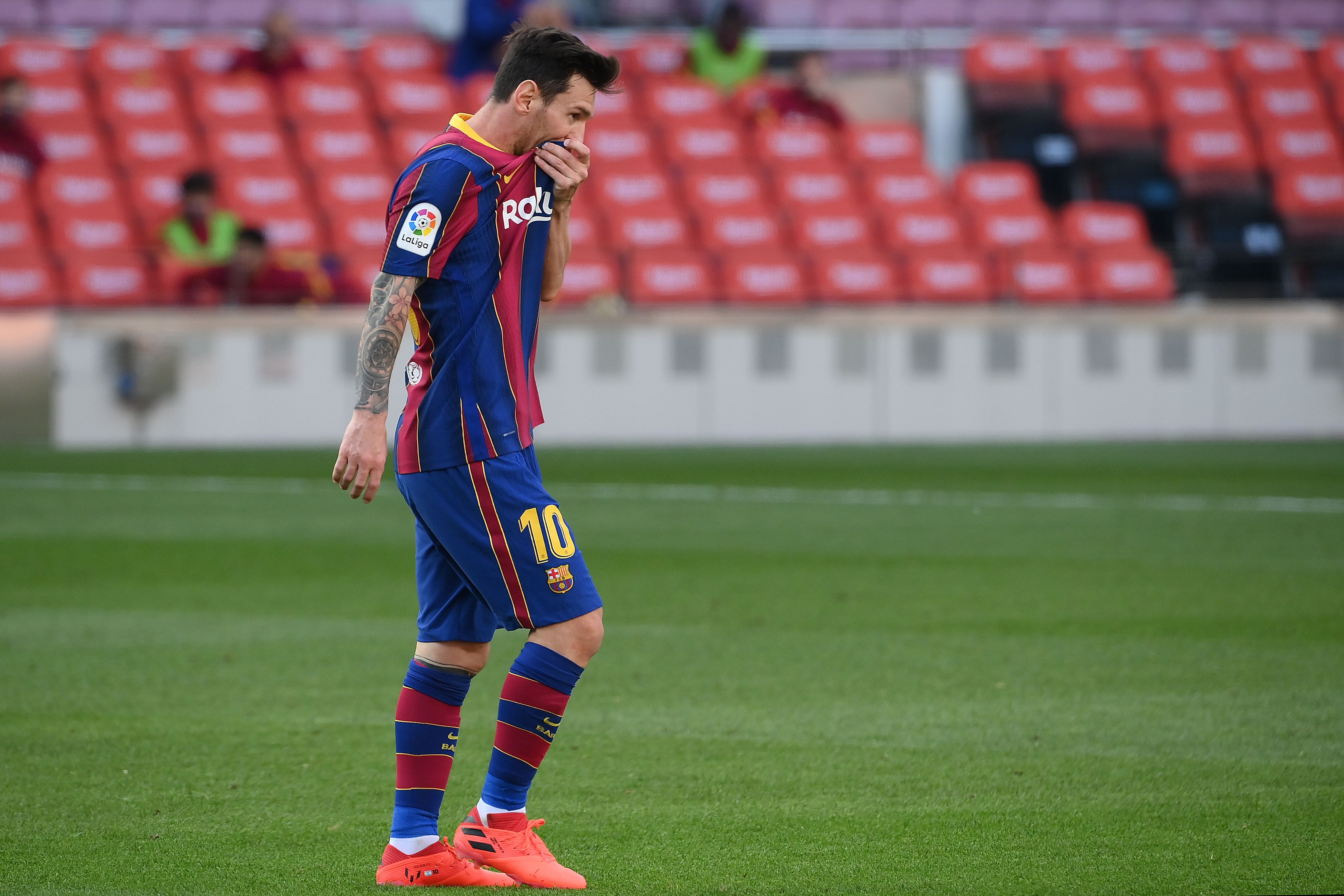 BARCELONA, Spain — After nearly breaking up this summer, Lionel Messi is stuck in a miserable marriage with the only club he's ever known. He doesn't want to be there. But they won't let him leave.
The latest: Barcelona fell to rival Real Madrid, 3-1, in front of 98,000 empty seats on Saturday. The club sits in 12th place in La Liga and looks rudderless.
What they're saying: "When the game ended, Messi struck a pose ... Hands on hips, one foot slightly ahead of the other, staring off at nothing in particular. It's a look that has become synonymous with Barca's undeniable decline." (Leander Schaerlaeckens, Yahoo Sports)
6. 📊 By the numbers
🏀 72 games: The NBA is pursuing a pre-Christmas Day start and a 72-game schedule for next season, abandoning plans to delay the opening with hopes of incorporating fans back into arenas, ESPN reports.
⛳️ 28th birthday: Ally McDonald celebrated her 28th birthday on Sunday by winning the LPGA Drive On Championship for her first tour title.
🏈 20 years: Not to pile on Patriots fans this morning, but ... the last time New England was more than 2 GB in the division at any point in a season was in 2000. How long ago was that? The Colts were still in the AFC East.
7. Oct. 26, 1997: ⚾️ Rentería's walk-off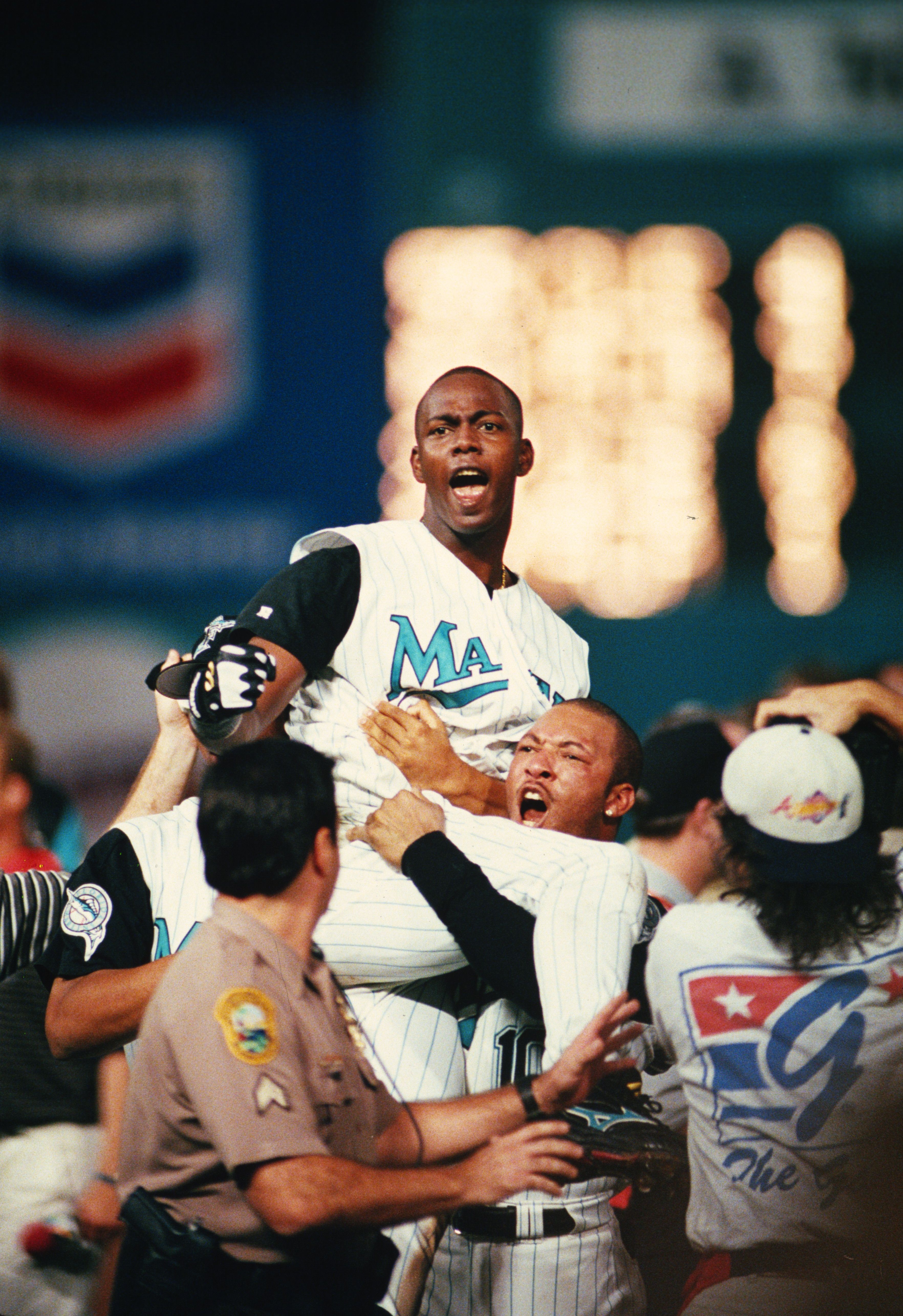 23 years ago today, Édgar Rentería hit a walk-off single in Game 7 of the World Series, giving the Marlins their first title in just their fifth season as a franchise.
The other side: They knocked off the Indians, whose 72-year championship drought is the longest in MLB.
The big picture: Rentería enjoyed a 16-year career that saw him play a key role in two more World Series moments and become the only player in history to record the last at bat of multiple Fall Classics.
2004 (with Cardinals): He makes the final out against the Red Sox as Boston's curse is broken.
2010 (with Giants): He hits the go-ahead, three-run shot in Game 5 against the Rangers en route to winning World Series MVP.
🎥 Watch: The last play of every World Series from 1980 to 2016 (YouTube)
8. 📚 Good reads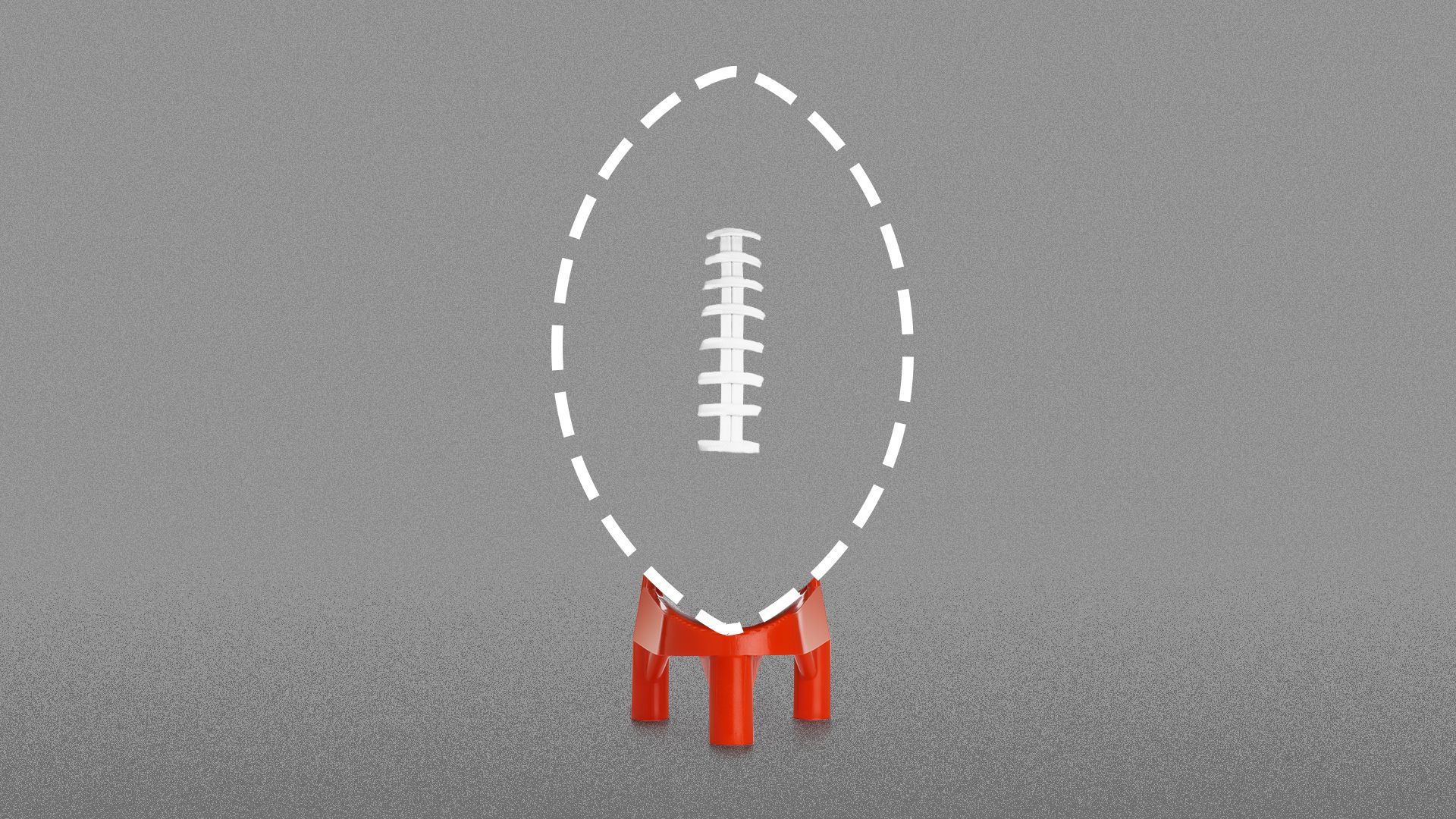 9. 🏀 NBA trivia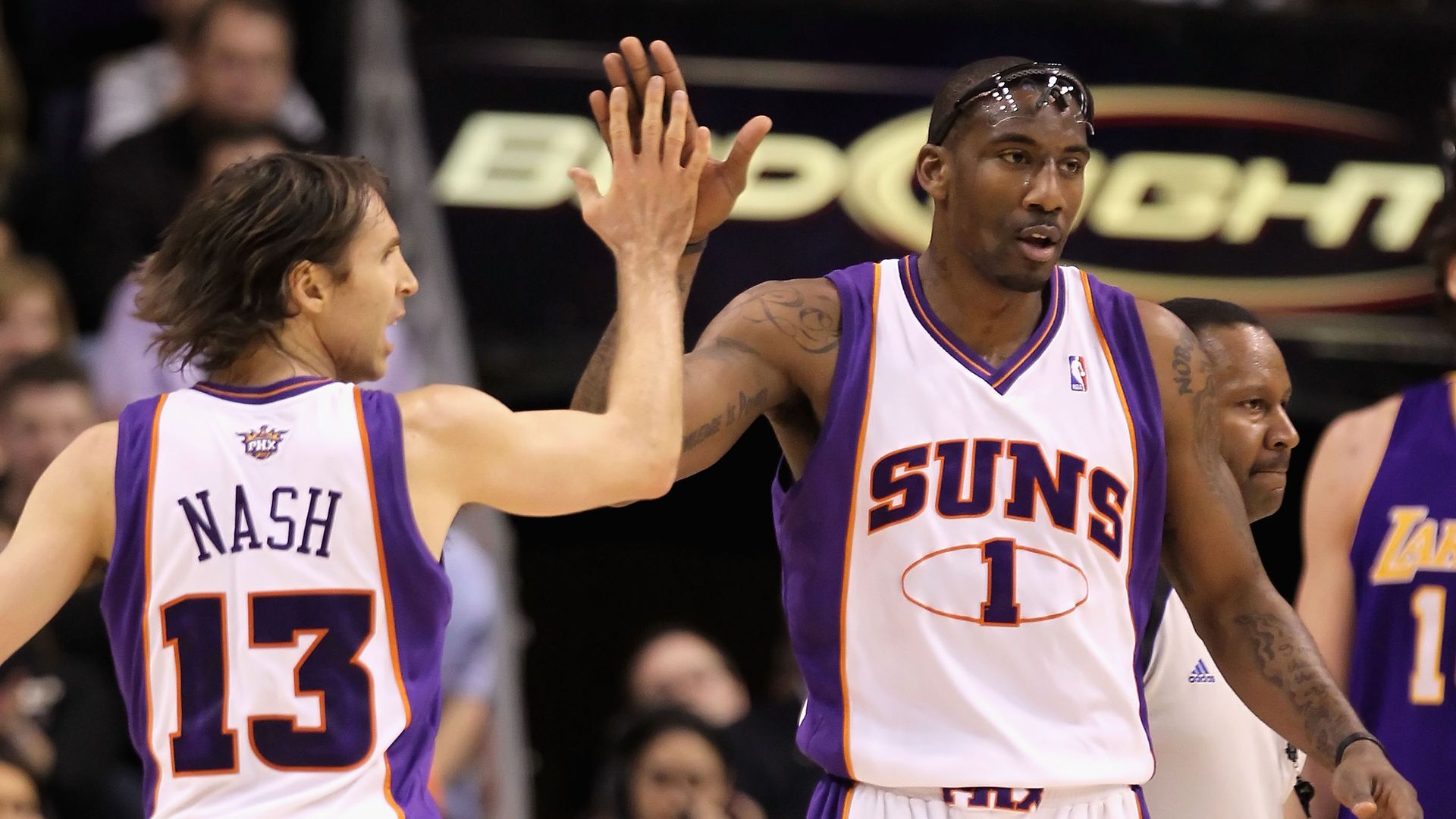 Amar'e Stoudemire has reportedly agreed to join Steve Nash's staff in Brooklyn, reuniting one of the NBA's most iconic duos — this time on the sidelines.
Question: Nash assisted on 282 Stoudemire baskets in 2008, the most of any duo in a season this century. Who was second with 279?
Hint: It happened in 2011.
Answer at the bottom.
10. 🎥 Weekend's top plays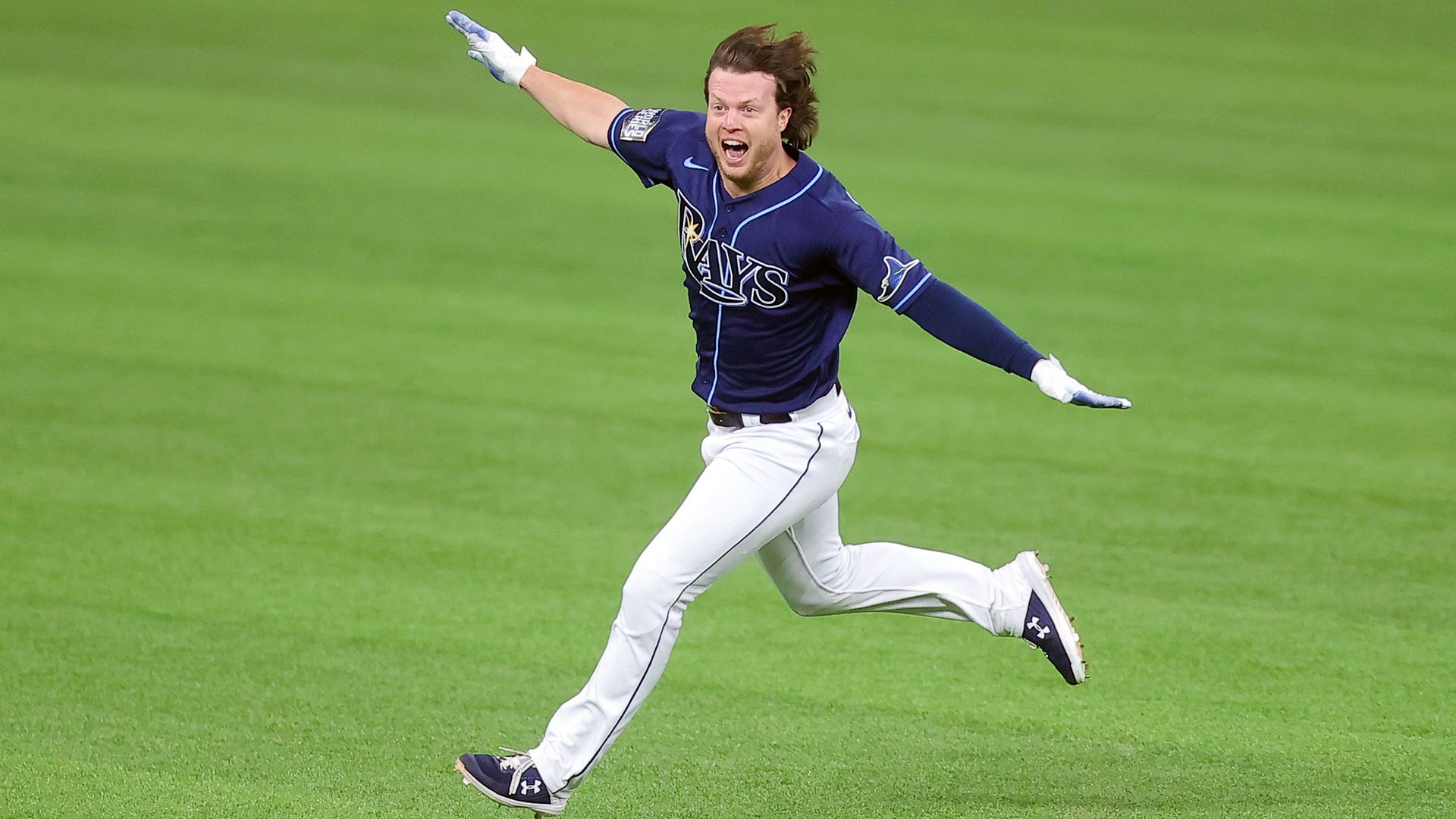 Brett Phillips' Game 4 walk-off was quite simply incredible. It's a play that will live on highlight — and blooper — reels for eternity.
Talk tomorrow,
Kendall "Poor Lionel" Baker
Trivia answer: Russell Westbrook and Kevin Durant