🐫 Happy hump day from San Francisco where I can't stop thinking about this question:
If you drink two five-hour ENERGY shots, do you get 10 hours of energy? Or five hours of double energy? Anyway, let's talk about some sports...
1 big thing: MLB free agency looks broken
For the second straight year, baseball free agency is moving at a snail's pace as a new crop of risk-averse general managers are refusing to pay players for past results and increasingly embracing the rebuild (it's not "tanking" but it's close).
By the numbers: Four of the top seven free agents (Bryce Harper, Manny Machado, Craig Kimbrel and Dallas Keuchel) and nine of the top 20, per Sports Illustrated, remain unsigned.
Silver lining: Relative to a year ago, the number of free agent signings and total money spent have both increased. Still, they're lower than in any of the previous six seasons (as depicted above).
Why it matters: "For decades, players thrived under the current setup — club-imposed salaries for their first three years, arbitration-inflated numbers for the next three, the riches of free agency after six," writes The Athletic's Ken Rosenthal (subscription).
But in recent years, teams have started to take advantage of that system and, for many players, the "riches of free agency" are simply no longer there.
The bottom line: "There is a growing consensus ... that the system is broken," writes Rosenthal.
Closing remarks, via the WSJ's Jared Diamond: "It's perfectly reasonable to say that it's smart for teams not to pay free agents the enormous sums of money they want as long as you acknowledge how anticapitalist it is for players to be forced into below-market wages for as many as seven years before they hit the free market."
"Maybe players have an unreasonable expectation of what they're worth on the open market ... But remember that they spent their entire career up to that point making far less than their worth because of baseball's system."
Go deeper:
2. 🇪🇸 Athletic Bilbao: the "poor little loaded club"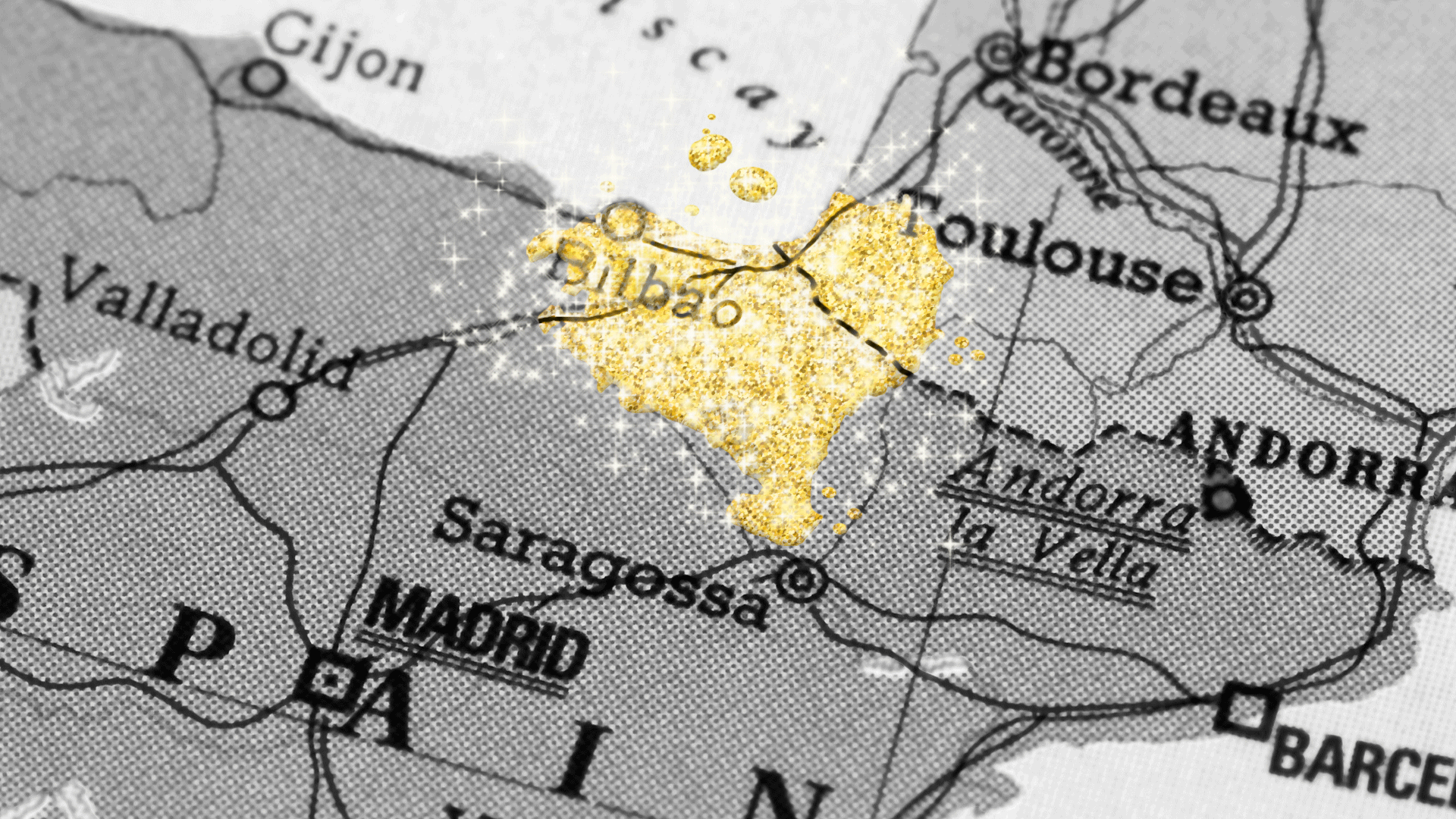 Europe's midseason soccer transfer window just opened, giving clubs at the top of the table one last chance to splurge on talent — and clubs at the bottom of the table one last chance to improve and avoid relegation.
One of the latter clubs is former Spanish powerhouse Athletic Bilbao, which finds itself in 17th place (out of 20) in Spain's top league, La Liga.
Bilbao is flush with cash (200 million euros in reserves) and could certainly use some new talent, but unlike almost every team it competes against, the club has strict rules about who that money can be spent on.
"[Bilbao] is a throwback," writes the NYT's Tariq Panja. "Tradition dictates that it can only field players who were born [or raised] in the Basque Country — territory that includes seven provinces that stretch from northern Spain into France."
"[W]ith its flush coffers and narrowed options, [Bilbao] has become soccer's poor little loaded club."
The big picture: Bilbao has been a member of La Liga since its inception in 1929 and has never been relegated — an accomplishment it shares with only Barcelona and Real Madrid.
With just two points separating them from third-to-last place Villareal, the danger of Bilbao's streak being snapped is suddenly quite real (bottom three clubs get relegated).
3 Stars: NBA
⭐ Andrew Wiggins (Timberwolves): 40 points (11-24 FG, 16-18 FT), 10 rebounds, 4 assists // MIN 119, OKC 117
Huge win for the Wolves in Ryan Saunders' coaching debut. Looks like he made it a priority to get Wiggins to the line (for comparison, he averaged just 1.9 free throw attempts per game in November).
⭐⭐ Nikola Jokic (Nuggets): 29 points (11-21 FG), 11 rebounds, 10 assists // DEN 103, MIA 99
Jokic scored what ended up being the game-winner with 2.4 seconds remaining. Also, a Heat fan ran onto the court mid-game and snatched the ball.
⭐⭐⭐ Kawhi Leonard (Raptors): 31 points (11-18 FG), 4 rebounds, 6 assists, 6 steals // TOR 104, ATL 101
Courting Kawhi: Can the Raptors Sell Their Star on a Future in Toronto? (Sports Illustrated)
📺 Tonight, 8 pm ET (ESPN): MVP frontrunners collide, as Giannis Antetokounmpo and the Milwaukee Bucks (2nd in East) visit James Harden and the Houston Rockets (5th in West).
4. Cardinals give Kliff Kingsbury four-year deal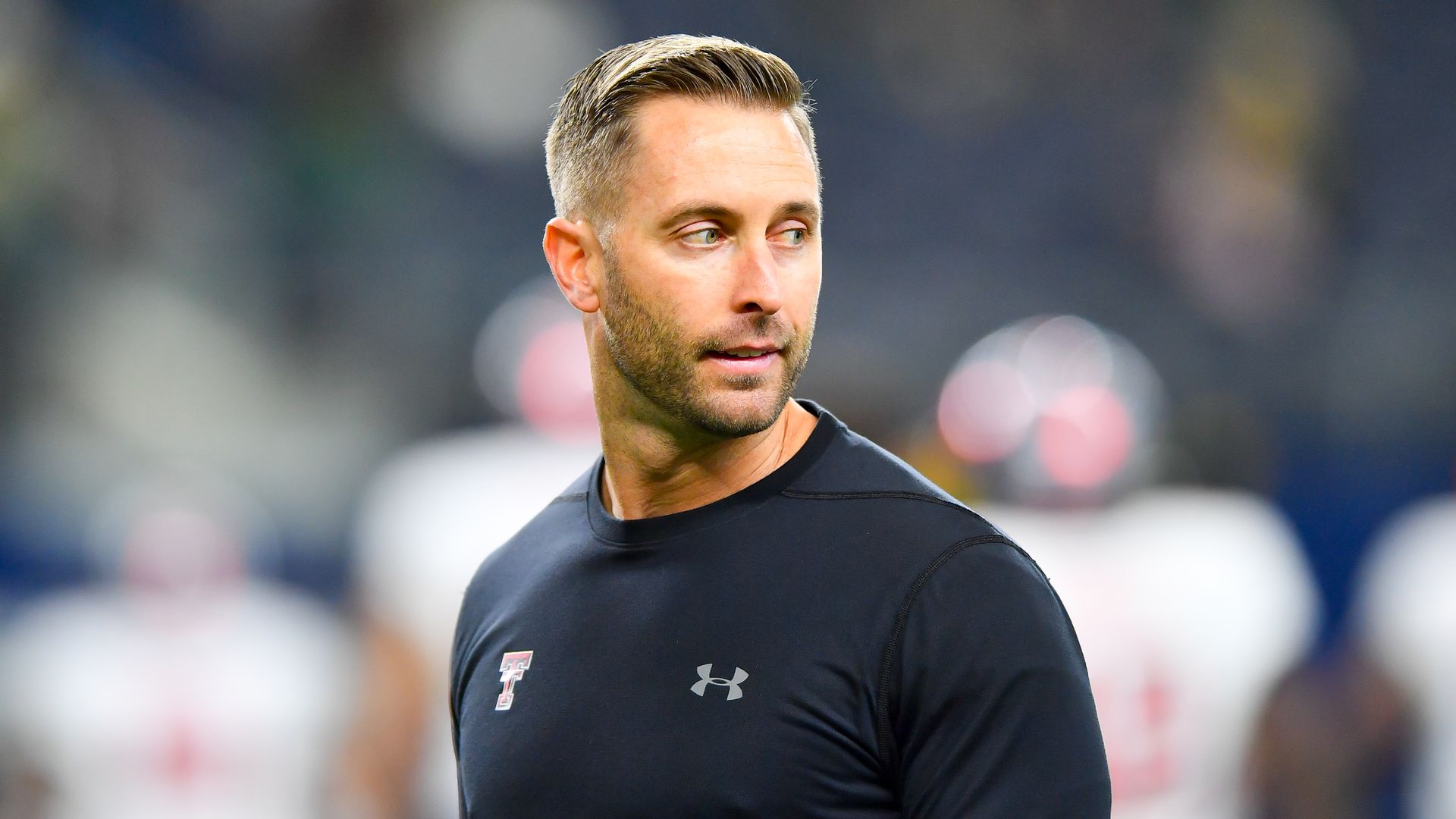 Just 44 days ago, Kliff Kingsbury was fired from Texas Tech after three straight losing seasons. 10 days later, he was hired as the offensive coordinator at USC. Yesterday, he got his own NFL team. Life comes at you fast.
Why it matters: The hiring of Kingsbury is further proof that NFL teams are desperate for young, offensive minds — particularly those perceived to be "quarterback whisperers."
Kliff's whispering résumé: Helped Case Keenum become the FBS' all-time passing leader at Houston; helped Johnny Manziel win the Heisman at Texas A&M; coached Baker Mayfield and Patrick Mahomes at Texas Tech.
Be smart: While Kingsbury is inheriting a similar situation to the one Los Angeles Rams coach Sean McVay did in 2017 (highly drafted QBs in Jared Goff and Josh Rosen who struggled as rookies), let's not get lazy and start thinking of every "offensive mind" as a potential McVay clone.
McVay's offense relies heavy on pro-style formations and play-action, while Kingsbury is all about the Air Raid (four wideouts, shotgun formation).
Sure, Kingsbury will make the necessary adjustments to his scheme, but that transition could be bumpy. Remember: McVay spent three years as the Washington Redskins' OC before being hired by the Rams. Kingsbury's only NFL experience is as a player (when he threw a grand total of two passes).
NFL coaching carousel:
5. Pac-12 men's basketball is... struggling
The West Coast Conference currently has three teams — Gonzaga (3), Saint Mary's (38) and San Francisco (44) — ranked higher in KenPom than the PAC-12's highest-ranked team (Oregon, 45). Not a great look for a power five conference.
What is Kenpom? Good question. It's a highly respected college basketball ranking system created by former meteorologist Ken Pomeroy. The guy is an absolute legend — you should get to know him.
6. This is beyond disappointing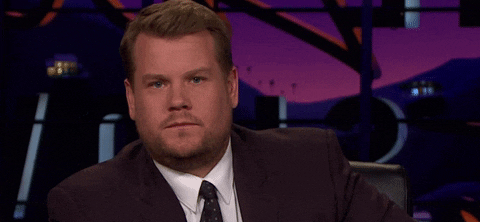 A check for $857.20 changed Rutgers' basketball recruit Maori Davenport's life — but not for the better, Michael Sykes writes.
What's happening: The check was sent to Davenport by USA Basketball for "lost wages" during her time with the U-18 team over the summer. Once she cashed it, she was declared ineligible by the Alabama High School Athletic Association, which does not allow payments of more than $250.
USA Basketball routinely checks with the state athletic association on their policies regarding payments, but failed to do so in Davenport's case. As a result, her high school basketball career is effectively over. Wow.
What they're saying:
ESPN's Jay Bilas: " The issue is one of reasonableness. ... Is it reasonable to punish an innocent girl for a clerical error? No."
Brian Agler, coach of the WNBA's Dallas Wings: "I'm just puzzled by the regality of the Alabama High School State Association. … It's one adult group denying her the eligibility while another adult group also made an error."
P.S. This isn't the first time a high school athletic association has punished a student for unfortunate circumstances, and it won't be the last.
7. On this date: 1/9/1972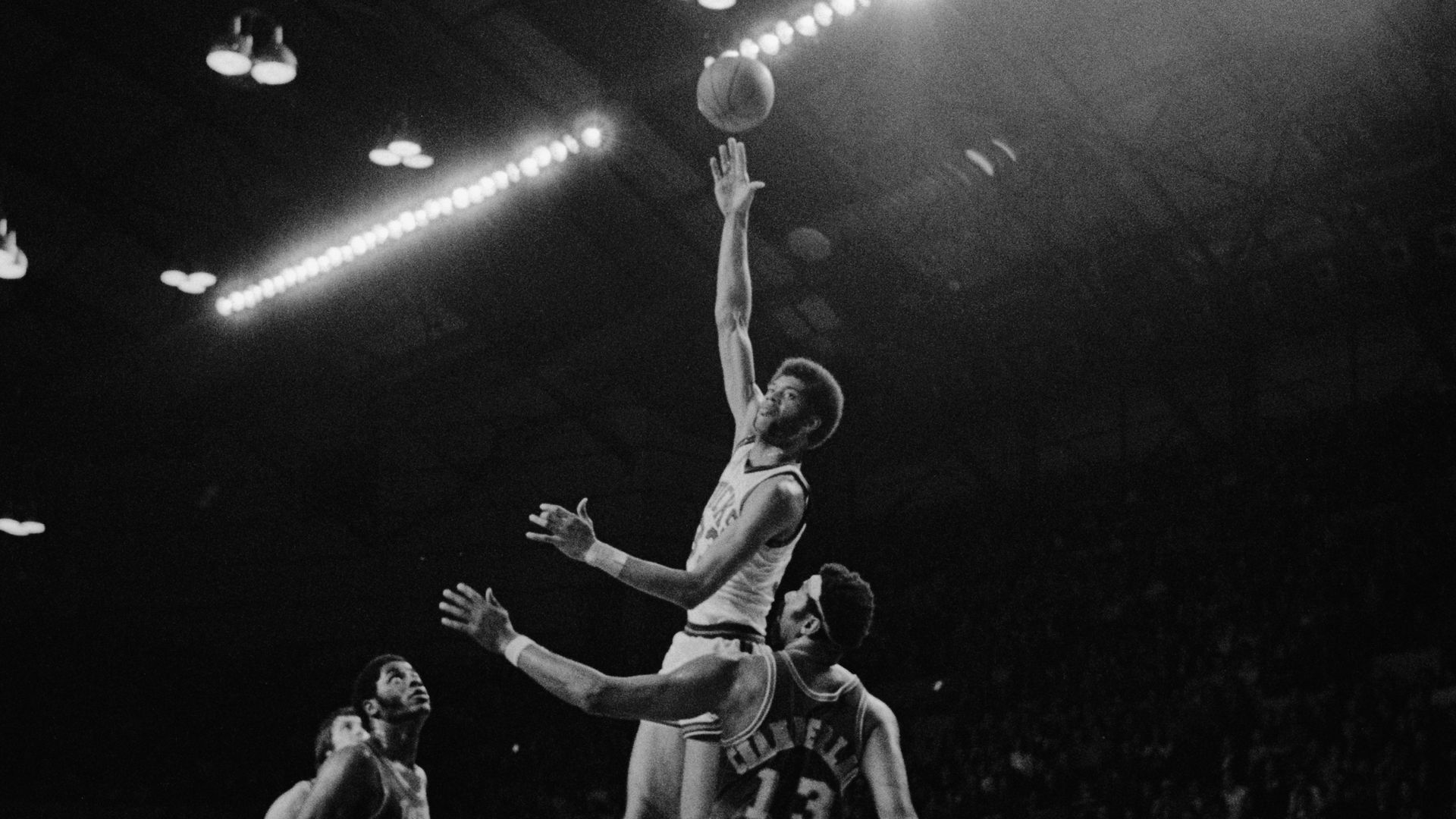 47 years ago today, Kareem Abdul-Jabbar's Milwaukee Bucks snapped Wilt Chamberlain's Los Angeles Lakers' 33-game win streak — still the longest in American pro sports history. Enjoy.
The longest winning streaks in the three other major sports:
8. The Ocho: The real MVP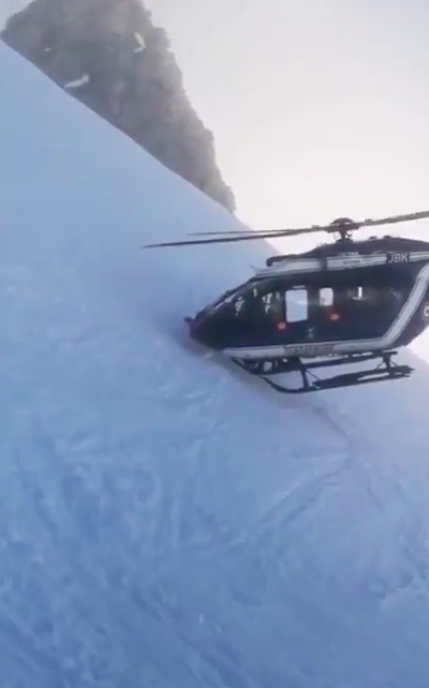 Screenshot: Twitter
A helicopter pilot flew within inches of a steep mountain slope to rescue an injured French skier. Special breed, those helicopter pilots.
9. 1 🏒fact
In the history of the NHL, 7,596 players have played at least one game (regular season or playoffs).
The list of such players who don't have a vowel in their last name is as follows: Martin Frk. End of list.
10. Everything else
❤️Bernice Sandler, the "Godmother of Title IX," died on Saturday at the age of 90. Talk about having a positive impact on the world. RIP, "Bunny."
🏀Zion Williamson scored a career-high 30 points in Duke's blowout win over Wake Forest last night. Fun fact: The season began on Nov. 6, and last night was Duke's first true road game. So weird.
🛥Cowboys owner Jerry Jones spent $250 million on a custom 357-foot yacht because he's rich and rich people do stuff like that. Look at this thing.
🎮 Mario Kart done right.
Thanks,
Kendall "I'm leaning towards five hours of double energy" Baker