🐫 Happy Wednesday!
Does your mom get Axios Sports? Invite her!
Today's word count: 1,563 words / 6 mins.
1 big thing: 🇯🇵 365 days until Tokyo 2020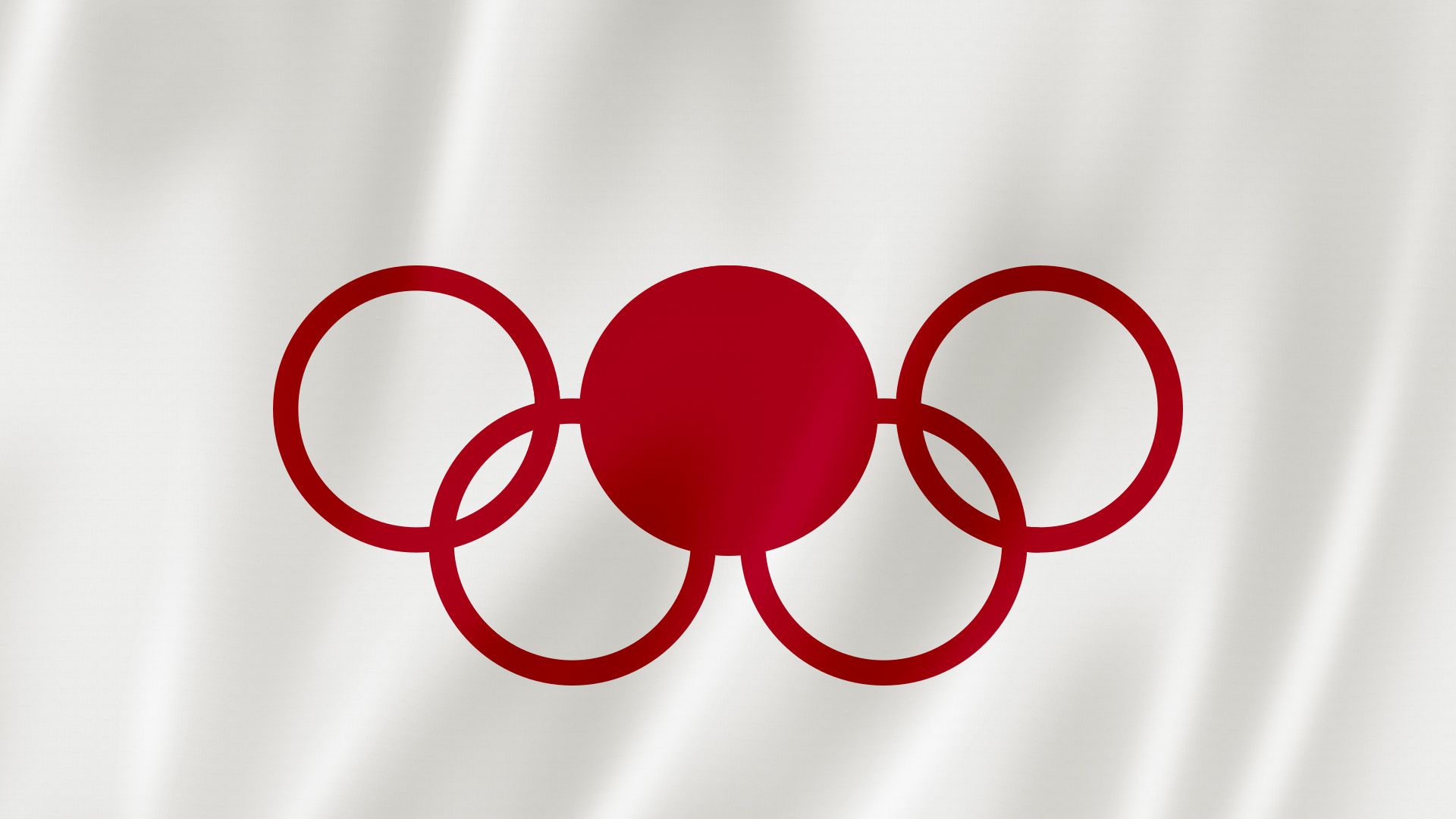 The 2020 Summer Olympics will open in Tokyo, Japan, exactly one year from today.
Here's what's happening on the ground as a nation prepares to welcome the world...
1. The last of a dying breed: After years of coaxing host cities to splurge on stadiums and other expenses, the International Olympic Committee is trying to rebrand the Olympics as "cost-sensitive."
It has awarded the next two Summer Games to Paris and Los Angeles, both of whom promised to use existing venues and control costs. Paris estimates it can stage the Olympics for $8 billion, while L.A's latest projection is $7 billion.
In that respect, Tokyo 2020 could be the last of a dying breed, with a budget of around $25 billion and a handful of lavish projects to its name.
2. Sponsorship success: Local sponsorship revenue has already surpassed $3 billion, three times the previous record set by London in 2012. How'd they do it? By tapping into Japan's strong sense of national pride.
"There's definitely a culture in Japan where, if it's in the country's best interest, signing up [as a sponsor] is almost required. ... I mean, the guy who runs Tokyo 2020 is a former prime minister, so there's very much a sense of loyalty to making sure that this national event goes as well as possible."
— Freelance Olympics journalist Aaron Bauer (
read his newsletter
)
3. Weather threat: Organizers are worried that an extreme heatwave could hit the Olympics following record temperatures last year that killed almost 100 people.
Solution: Tokyo's roads are currently being resurfaced with a reflective material, and all 2020 marathon events have already been moved up to 6am local time to avoid the heat.
4. Preventing congestion: There is a fear that the arrival of over half a million foreign and domestic tourists will overload Tokyo's notoriously strained public transit system.
Solution: Over half a million Tokyo residents are being asked to work from home during the Olympics. Remote work isn't really a thing in Japan the way it is here, so they've been holding practice days to prepare.
Fun fact: Tokyo's Shinjuku Station is the world's busiest train station (3.6 million daily passengers and 200 exits).
5. Huge ticket demand: Last month's lottery saw 7.5 million people register for the chance to buy 3.2 million tickets. Demand is so high that one analyst estimates 80%–90% of Japan residents who applied for tickets could end up with nothing.
"This is probably going to be the most popular Olympics, and possibly one of the most popular events of all time. I'm interested in seeing ... how the organizing committee addresses this. It's good news for the demand, and bad news [for] the public."
— Ken Hanscom, COO of TicketManager,
per AP
2. ⚾️ Have a night, baseball!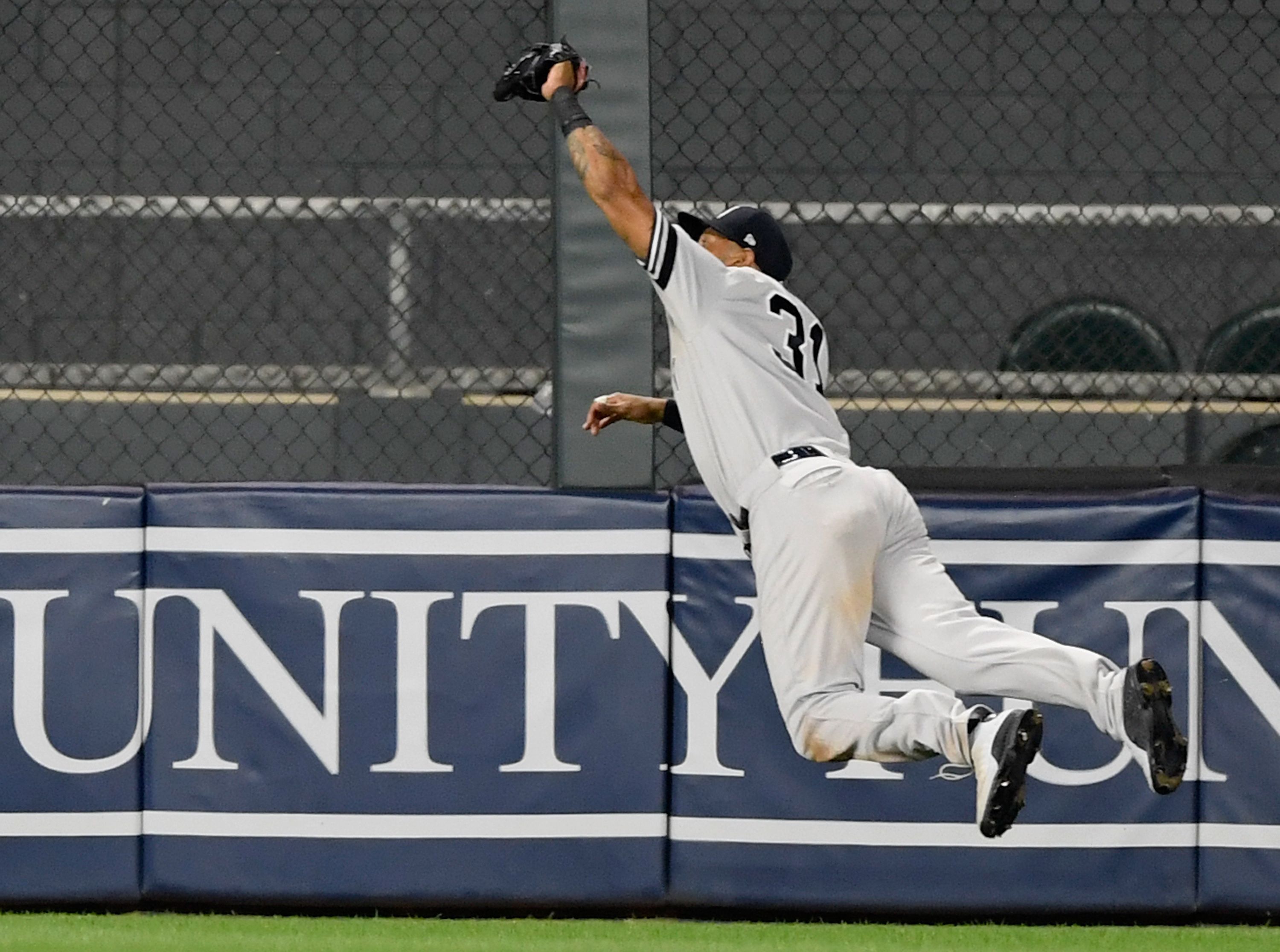 Aaron Hicks makes a diving catch in center field. Photo: Hannah Foslien/Getty Images
July 23, 2019. What a night to be a baseball fan...
More MLB:
Ortiz shooting update: "He might be the most beloved — and famous — person in the Dominican Republic. So why would someone shoot David Ortiz? And how could it be mistaken identity, as police have said? A visit to the island yielded few answers — but raised plenty more questions." (SI)
Baseball's best pitch: "Batters are whiffing on 44% percent of their swings against Josh Hader's fastball [and] another 40% of swings are fouled off — meaning that an opponent is able to put a ball in play just 16% of the time he swings at a Hader fastball." (FiveThirtyEight)
3. 🏈 18-game NFL season might be unavoidable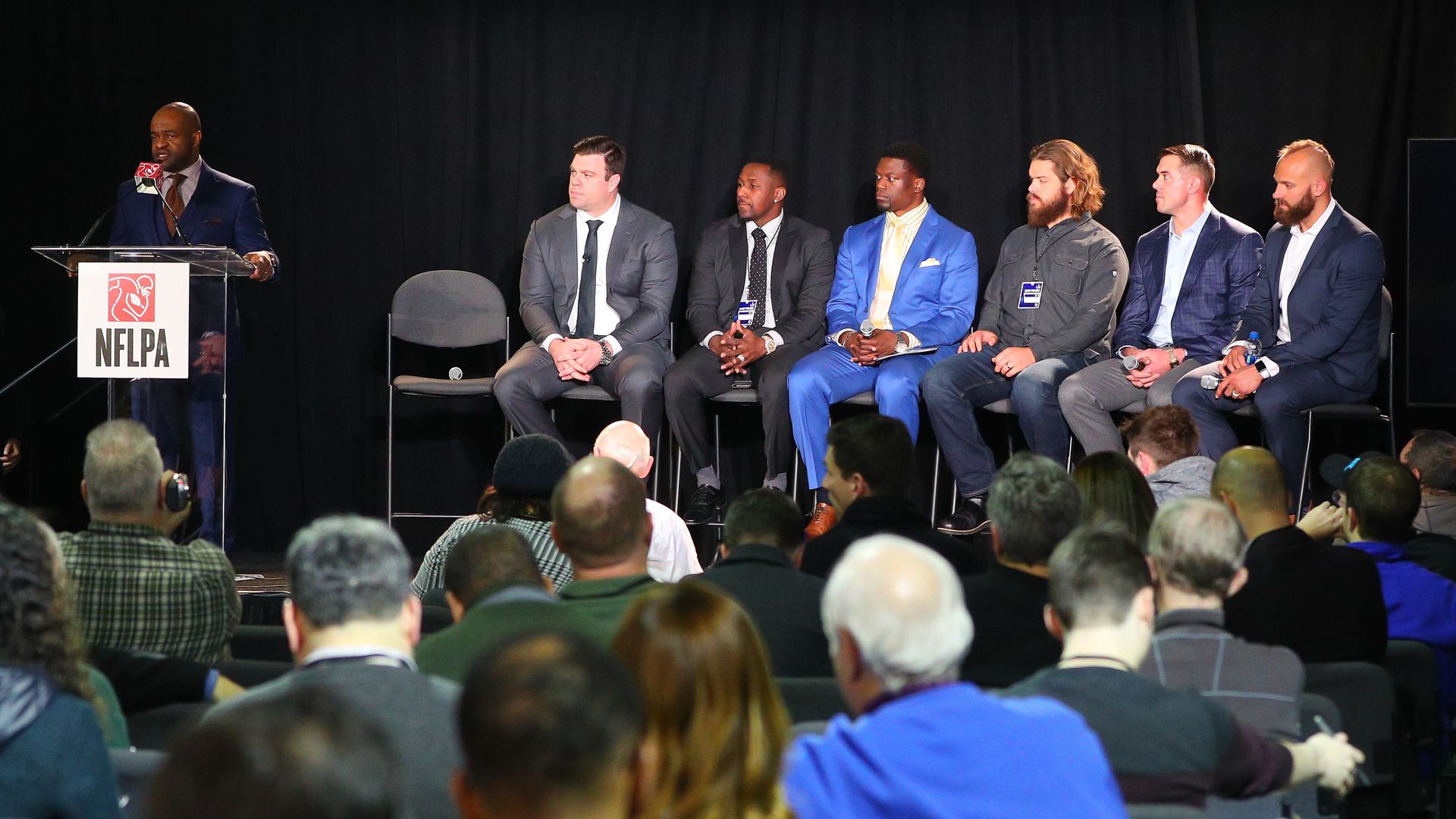 The NFL and the NFLPA are in the midst of negotiating a new collective bargaining agreement, and reports indicate that owners are pushing for an 18-game regular season, with each player limited to 16 games.
What they're saying: Despite pushback from players and even some of the owners, SI's Andrew Brandt believes an 18-game season is the only way a new CBA gets signed.
Brandt: "Negotiations, by necessity, require concessions by both sides — 'gives' [and] 'gets.' The NFLPA's wish list of 'gets' would include, but is not be limited to:"
Improved revenue split (players currently receive 47% of league revenues).
Shortened rookie contracts to allow earlier free agency gains.
Sharing of new revenues associated with legalized gambling.
The end of or limitations on (1) the franchise tag, (2) the commissioner's power over personal conduct and (3) the discipline for marijuana use.
Reality check: "This wish list is great," writes Brandt, "but raises the question: What, exactly, is the NFLPA going to offer the NFL to achieve any of these desired outcomes? I can't think of a single thing, except … 18 games."
P.S. ... An 18-game season could put nearly half a billion dollars in the hands of players each year. So, while the NFLPA would be conceding to the owners by agreeing to this, the increased revenue makes this "give" much easier to swallow, thus increasing the likelihood of it happening.
The other side: CBS Sports' Jason La Canfora disagrees: "Looks like the ultimate stalking horse to me, and, actually, yet another sign that things continue to progress well towards a new labor deal. ... [D]on't lose any sleep over this."
4. 👟 Heir Jordan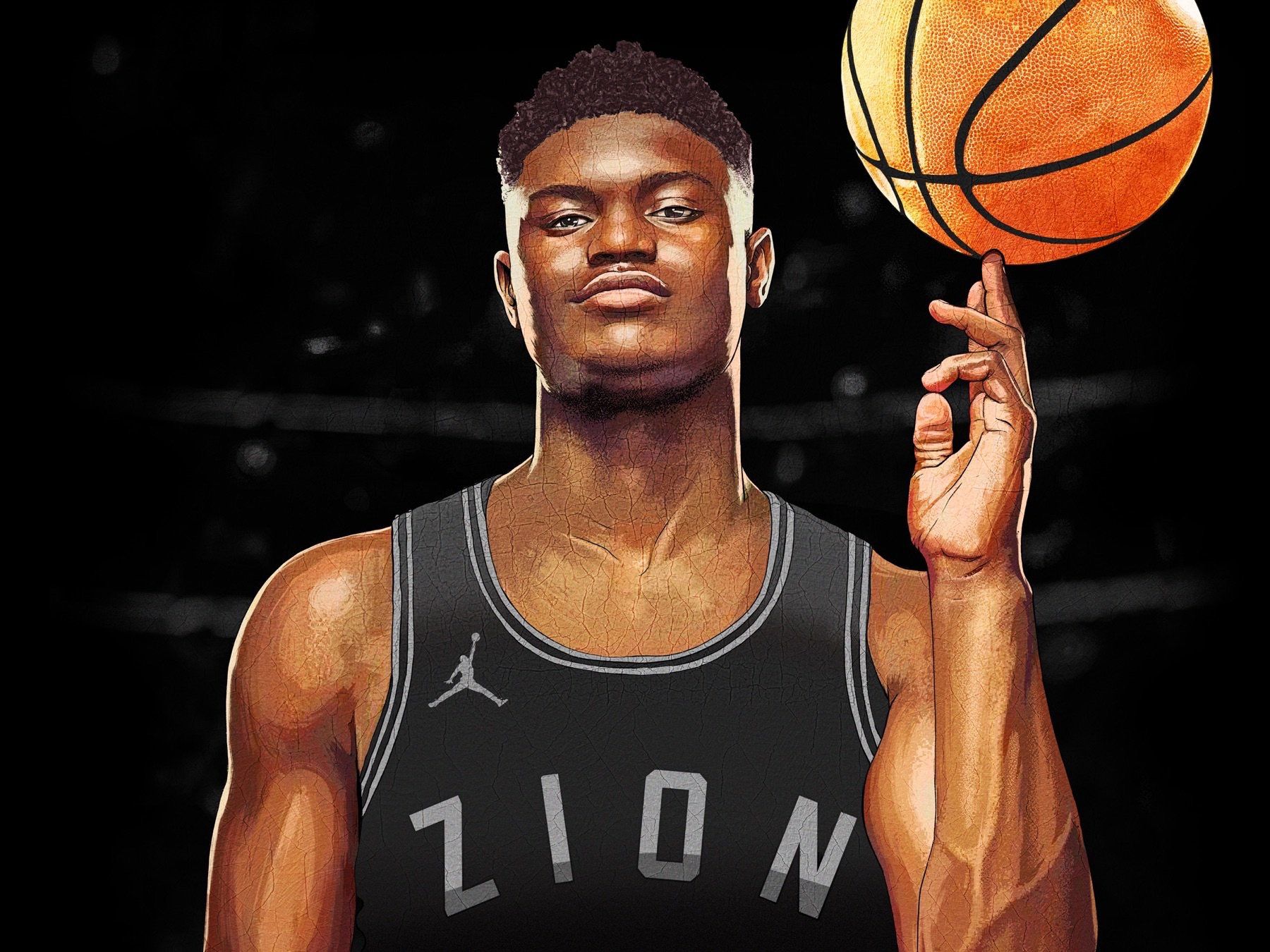 Zion Williamson. Source: Jordan Brand
Zion Williamson signed a multiyear deal with Nike's Jordan Brand yesterday, concluding one of the highest profile sneaker bidding wars we've ever seen.
"Zion's incredible determination, character and play are inspiring. He's an essential part of the new talent that will help lead the brand into the future. He told us he would 'shock the world,' and asked us to believe him. We do."
— Michael Jordan
By the numbers:
$75m: Zion's deal is worth a reported $75 million over seven years, which would make this the biggest shoe deal since Nike signed LeBron James for $90 million in 2003.
$10.7m: The amount of money Jordan Brand will pay Zion annually over the lifetime of this deal: $10.7 million ... The amount of money Zion will earn playing basketball next season: $9.8 million.
The backdrop: Here are the top three picks from the past five NBA drafts, and the company each player signed with as a rookie...
2019: Zion Williamson (Jordan Brand), Ja Morant (Nike), R.J. Barrett (N/A)
2018: Deandre Ayton (Puma), Marvin Bagley (Puma), Luka Doncic (Nike)
2017: Markelle Fultz (Nike), Lonzo Ball (Big Baller Brand), Jayson Tatum (Jordan Brand)
2016: Ben Simmons (Nike), Brandon Ingram (Adidas), Jaylen Brown (Adidas)
2015: Karl-Anthony Towns (Nike), D'Angelo Russell (Nike), Jahlil Okafor (Nike)
5. 🏈 College football: "Position U"
ESPN "dug deep into the numbers" and created a formula to determine which college football programs are the best at producing stars at each position.
Timeframe: They limited the debate to the BCS and CFP era (1998–present).
Results: According to ESPN, the following programs are the best at recruiting and developing elite talent and then shipping it off to stardom in the NFL.
Quarterback U: USC, Oklahoma, Oregon
Running back U: Alabama, Wisconsin, LSU
Wide Receiver U: USC, Ohio State, FSU
Tight End U: Miami, Iowa, Stanford
Offensive Line U: Alabama, Wisconsin, Oklahoma
Defensive Line U: Alabama, Clemson, Penn State
Linebacker U: Georgia, Alabama, Ohio State
Defensive Back U: Ohio State, LSU, Alabama
6. July 24, 2005: 🚲 Armstrong wins final Tour de France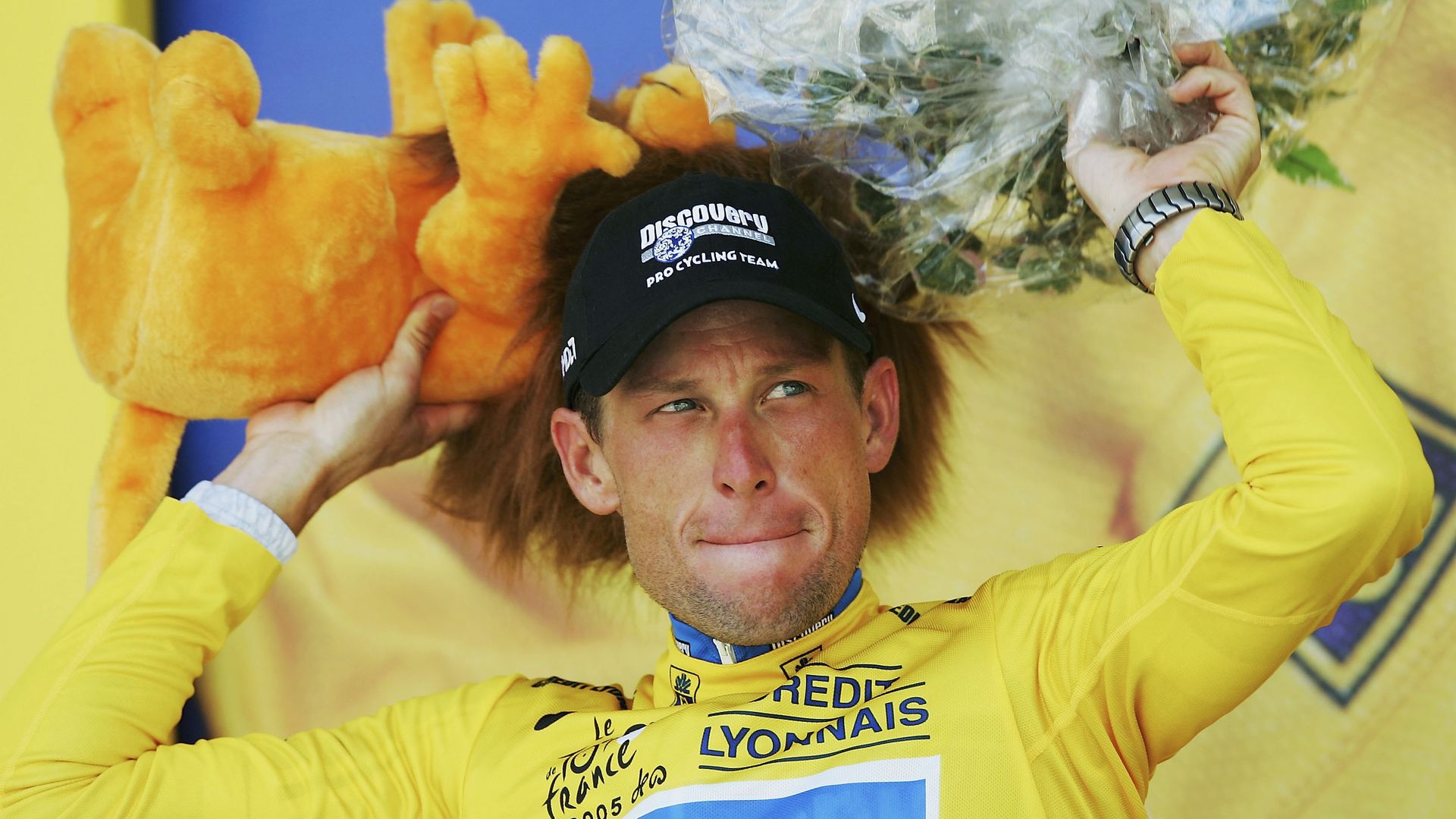 14 years ago today, Lance Armstrong won the Tour de France for the seventh and final time before retiring at 33 years old.
7. 🏈 NFL trivia
Question: In the history of the NFL, only three players over 40 years old have caught an official pass. Can you name them?
Hint: Two are quarterbacks and one is a wide receiver.
Answer at the bottom.
8. The Ocho: 🏊‍♂️ Doping drama at swimming world championships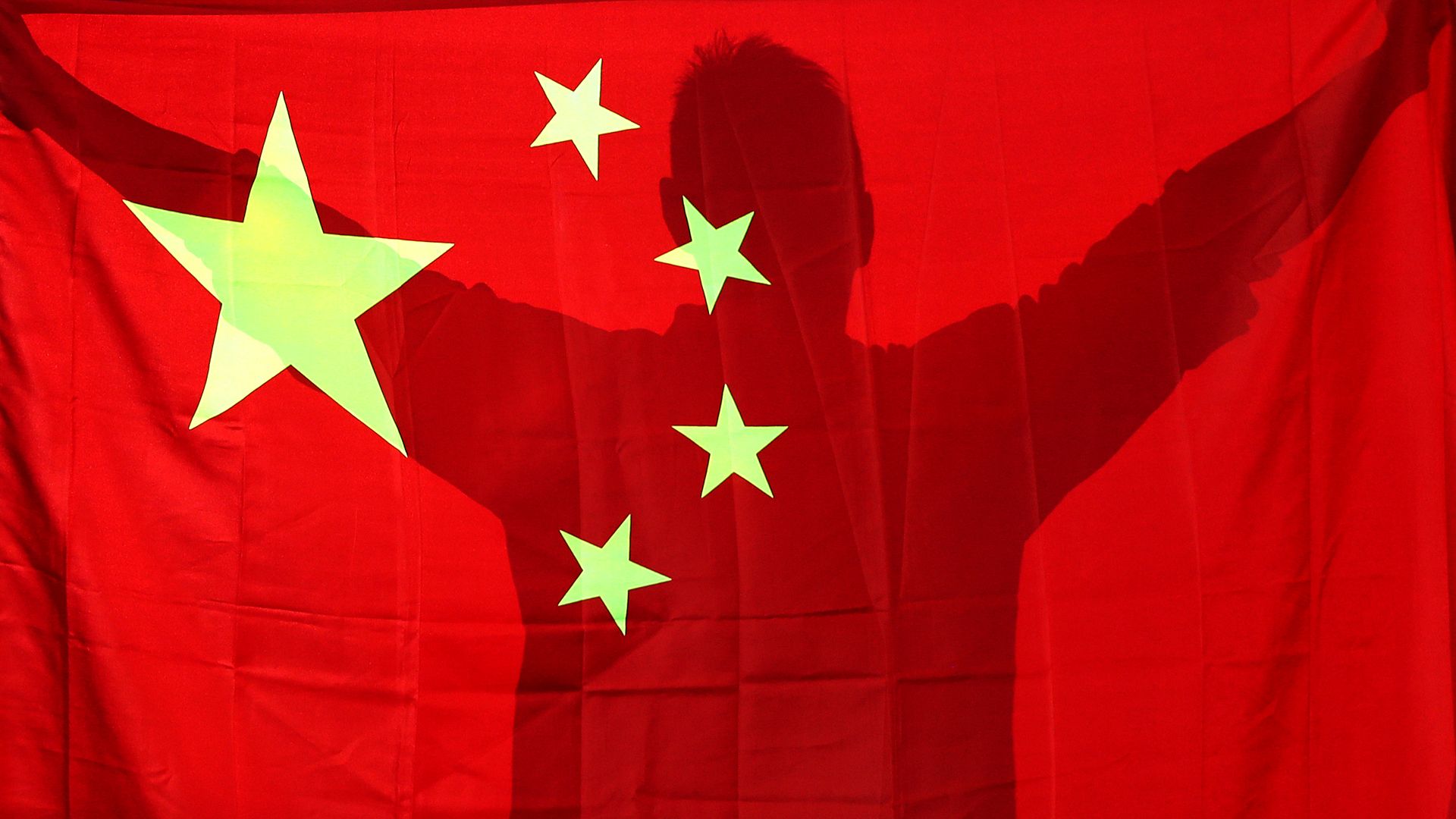 "A doping cloud has long hung over this sport and one of the world's best swimmers, and at the world championships this week, it finally burst, submerging the event in silent and sullen protests directed at Sun Yang of China," writes NYT's Karen Crouse.
What's happening: Multiple swimmers have refused to shake Sun's hand or join him on the medals podium.
The backdrop: The six-time Olympic medalist became a controversial figure after failing a doping test and being accused of smashing a sealed vial during a separate test, thus preventing his sample from being analyzed.
P.S. … Katie Ledecky's world championships have not gone as planned. The American superstar was beaten in one event and had to withdraw from two races yesterday due to an illness.
See you tomorrow,
Kendall "Newsletter U" Baker
Trivia answer: Jerry Rice, Tom Brady, Brett Favre