Happy Thursday! Has your mom signed up yet? Get her on board please. Thank you.
1. 🏀 KD vs. the media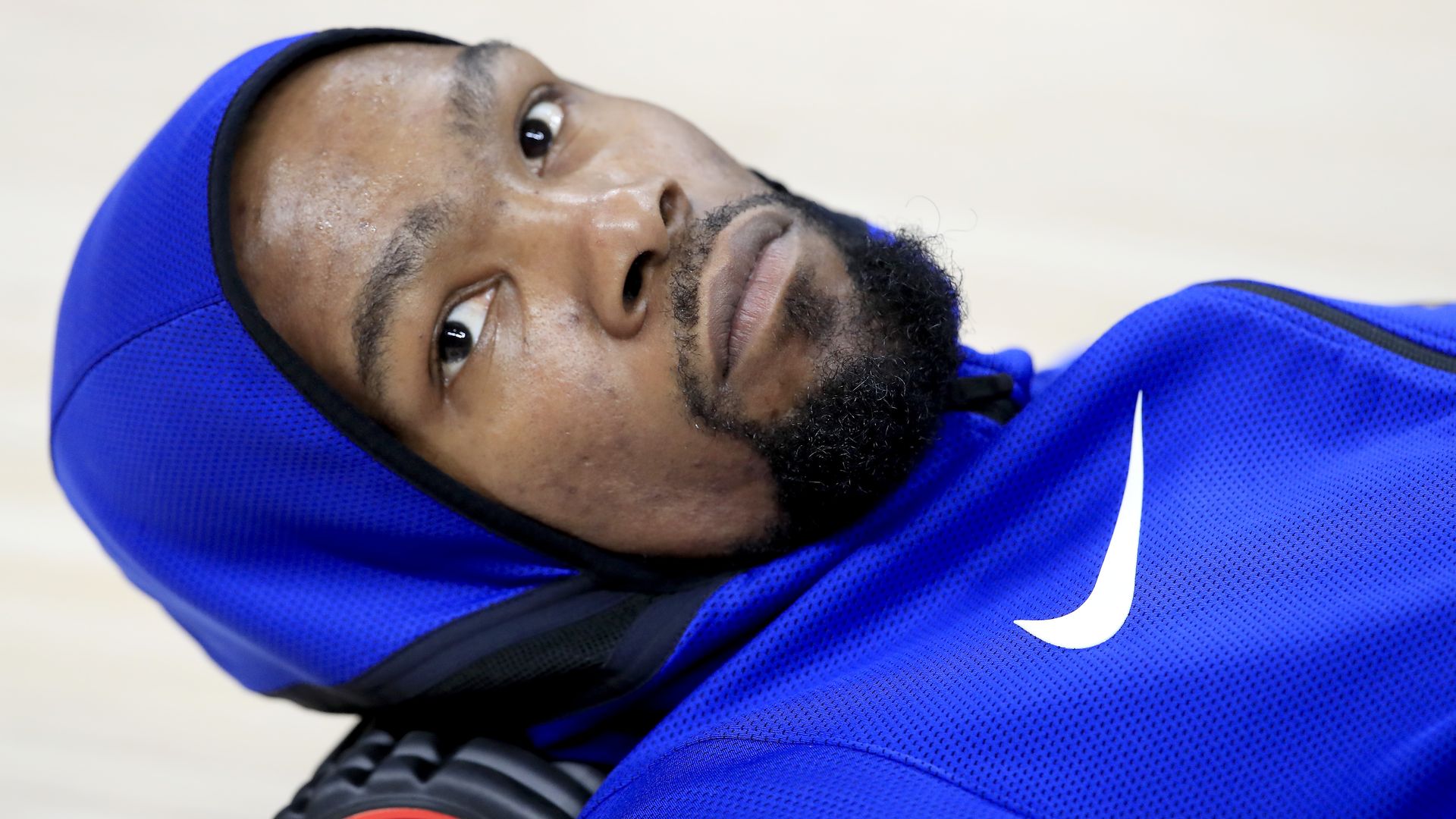 Kevin Durant ripped the media's coverage of his pending free agency during his postgame press conference on Wednesday night. Can't say I disagree with him.
"I just don't trust none of y'all. Every time I say something it's getting twisted up and thrown out and in so any different publications, trying to tear me down with my words that I say."
"I have nothing to do with the Knicks. ... They got nothing to do with me. I'm trying to play basketball. Y'all come in here every day, ask me about free agency, ask my teammates, my coaches. You rile up the fans about it. Let us play basketball. That's all I'm saying."
"Come on, man. Grow up. Grow up. ... I come here and go to work every day. I don't cause no problems. I play the right way ... What's the problem? What am I doing to y'all?"
Why it matters: One of the most remarkable things about the current NBA season is how little the media seems to care about it. Instead, much of the discussion has been centered around this summer's free agency.
"KD to the Knicks" has been one of the hotter topics, while endless articles continue to be written about the futures of Kawhi Leonard, Kyrie Irving, Klay Thompson and others. (Why does every big free agent's name start with a "K"?)
The upcoming trade deadline — and the Anthony Davis saga, in particular — has only intensified things, with even more rumors flying around, all from anonymous "sources," of course.
The big picture: The NBA has always been a personality-driven league, and now that players are switching teams and joining forces more frequently than ever, free agency literally gets more attention than the games themselves.
There's no separation between the season and the offseason anymore. They are one. And while that makes the NBA relevant all year long, it also means that much of the in-season intrigue happens off the court. It's kind of weird.
The bottom line: The players helped create this reality, so it's easy to roll your eyes and say, "Oh please, Kevin Durant, stop complaining." And yet, we shouldn't give the media a pass on this.
From debate shows designed to churn out hot takes, to reporters who ask players about free agency (which is 5 months away) in an attempt to get a quote, to the writers who take those quotes and dramatize them to get clicks, there's a certain laziness to NBA coverage.
I'm not saying Kevin Durant shouldn't have to answer questions about his future. All I'm saying is there's a way to do it without driving the guy insane.
Look: Trade deadline tracker (biggest trades: Harrison Barnes to the Kings, Otto Porter Jr. to the Bulls)
2. 👟 The slow decay of sneaker culture
StockX is an online sneaker marketplace that mimics the stock market, allowing sneaker-heads to track specific items and decide when to buy, sell or hold. It also authenticates every purchase, eliminating the scammers who plague other re-sellers like eBay.
Since being founded in 2015, StockX has achieved monumental success. More than $2 million worth of gear is now bought and sold on the platform daily, and in September, the company raised a cool $44 million.
But, but, but: "Like the invention of dynamite, something created with pure intentions has had ramifications that its creator never intended," writes Casey Taylor for Deadspin.
What's happening: StockX has attracted people who have no interest in shoes — just the gains they can make from flipping them. The result is a "tectonic shift" in the makeup of the consumer.
"No longer are lineups for individual releases comprised solely or mostly of people who love the product ... Instead, people have no knowledge of what they're buying, save for the expected profits on their investment," writes Taylor.
"You got these kids now, they beg their parents, 'aw, mom, please buy me a pair of those,' and when their parents hesitate, they're showing them, like, look I can make $1000 on these. Now all of a sudden their parents are hooked. They camp out sometimes for their kids."
— Sean Williams, co-founder of Obsessive Sneaker Disorder and industry veteran
Between the lines: To make matters more dystopian, the sneaker marketplace is also dealing with the same "botting" issue that the ticket marketplace has dealt with for years.
People use automated bots to comb the internet and purchase the most sought-after shoes faster than humanly possible. Then they flip them back to the people who actually want to wear them — at an inflated price, of course.
Since these bots are expensive, only people with means can afford to use them. As a result, the rich are getting richer and the less fortunate are being left behind.
The big picture: Regardless of where the blame lies — whether it's with StockX, sneaker flippers or capitalism, itself — the outcome is the same: "A culture lives and dies with the passion it inspires in its participants, and the passion is draining from the most devoted," writes Taylor.
The other side: Williams has a more positive view of the situation:
"Why am I gonna be mad at a kid for making money off this? ... Sneakers are the new brick of cocaine or pound of weed, and now instead of having to flip some weed and maybe get locked up for it, they can go get a couple pairs of Jordans and be set for a while after the flip."
The bottom line, courtesy of our very own sneaker-head, Mike Sykes: StockX is both a gift and a curse. It's a failsafe when you lose out on a drop and an avenue to make money, but it's also turned culture into commerce.
3. 🏈 Roundup: National signing day
Best class: Alabama's No. 1 recruiting class finished with an average signee rating of 94.38, making it the second highest-rated class ever behind only 2017 Ohio State.
Best two-sport athletes: Running back Jerrion Ealy (No. 19 recruit in ESPN 300) committed to Ole Miss on Wednesday, while cornerback Maurice Hampton (No. 107) signed with LSU. What makes them special: they're both projected first-round MLB draft picks.
Best thing I read: "In the era of what some academics call 'we-parenting,' is it any wonder that parents also suit up in full football uniforms for signing day?" The helicopter parent has descended upon college football. (NYT)
Best overview: Something to know about every top 25 class
4. 🏒 Remembering the NHL's greatest dynasties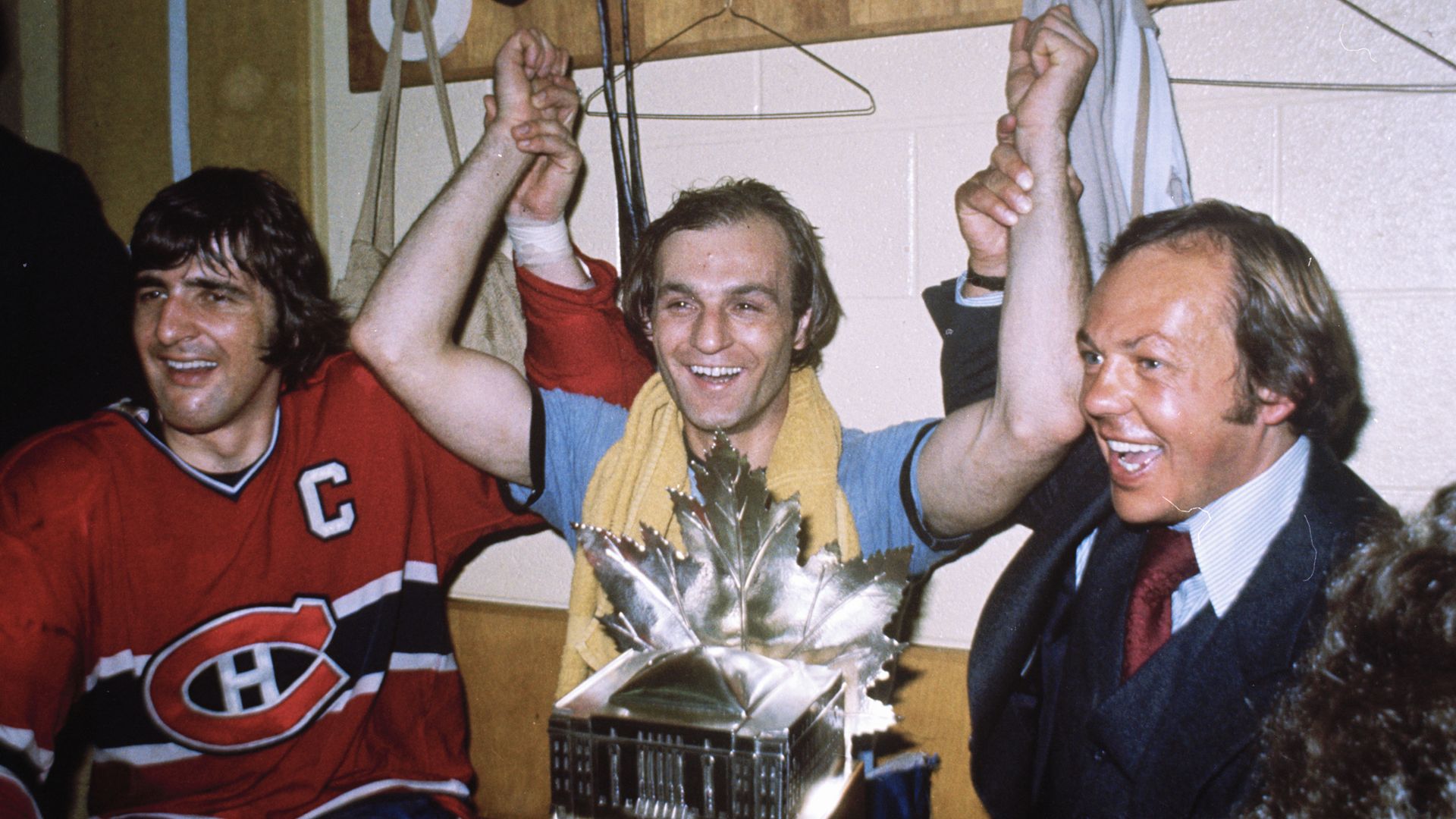 On the heels of yet another Super Bowl win for the sports dynasty of our time, the New England Patriots, ESPN decided to rank the 10 most dominant dynasties in another sport: hockey.
Montreal Canadiens (1970-79): In 9 seasons, they won 6 Stanley Cups and had 7 first-place finishes. It doesn't get much better than the 1976-77 squad that finished 60-8-12, good for an NHL-record 132 points and a .825 points percentage, en route to winning the title.
New York Islanders (1980-84): Amid the parity and chaos of the NHL, these Islanders managed to win 4 Stanley Cups in a row — something no team has come close to doing since.
Edmonton Oilers (1983-90): The Oilers won 4 titles with Wayne Gretzky in hand, traded him to the Kings, and then won another. They were an offensive juggernaut, leading the league in goals for 5 straight years during this run.
Montreal Canadiens (1952-60): Before the Islanders of the 80s, there were these Canadiens. They were the first team in league history to win 5 straight Stanley Cups, going 40-9 in the postseason from 1956-60.
Detroit Red Wings (1994-02): During this span, the Red Wings won 4 conference titles and 3 championships, going an absurd 12-1 in Stanley Cup Final games. Wild fact: The 2002 team included 9 Hall of Famers, all over the age of 30.
6. Chicago Blackhawks (2009-15), 7. Detroit Red Wings (1947-56). 8. Montreal Canadiens (1964-69), 9. Toronto Maple Leafs (1944-51), 10. Toronto Maple Leafs (1962-67)
5. 🏈 Good reads: MLB
Welcome To a Small-Market Team's Worst Nightmare
Small-market teams aren't watching rich teams sign all the top free agents anymore. Even worse, they're watching rich teams sign all the top free agents ... at discounts. Some great insights in here. Worth clicking on just for the mustard metaphor. (ESPN)
Inside the Wild Roller Coaster of Dominican Winter Ball
Reporter Zach Buchanan spent 5 days in the Dominican Republic and came back with a fascinating behind-the-scenes look at what life is like in winter ball, "where the pressure to win is enormous and the crises to manage are endless." This was so fun to read. (The Athletic)
Edgertronic Cameras Are Transforming Baseball
A certain type of high-speed camera is helping pitchers fine tune their deliveries and even add new pitches. Prior to this, the camera had mainly been used by "university professors studying small animals like kangaroo rats or recording zebra fish." (SportTechie)
P.S. Here's a kangaroo rat, and here's a zebra fish. You're welcome.
6. 🏀 The NBA's most valuable franchises
Friendly reminder: The Warriors' ownership group bought the team in 2010 for $450 million...
Biggest 5-year gainers: Warriors (up 367%), Clippers (282%), 76ers (252%), Bucks (233%), Raptors (222%)
Least valuable teams: 26. Pistons ($1.27B), 27. Timberwolves ($1.26B), 28. Hornets ($1.25B), 29. Pelicans ($1.22B), 30. Grizzlies ($1.20B)
Revenue per fan: Top 3: Jazz ($101), Cavaliers ($93), Thunder ($88) // Bottom 3: Bulls ($20), Nets ($19), Hawks ($16)
7. ⚾️ MLB trivia
There are 27 players in the 500 homer club, but only 4 of them have won at least 3 championships.
Question: Can you name all 4 players?
Hint: 3 of them played for the Yankees, the team the other one hates.
Answer at the bottom.
8. The Ocho: Global warming has forced a sacred Dutch event to move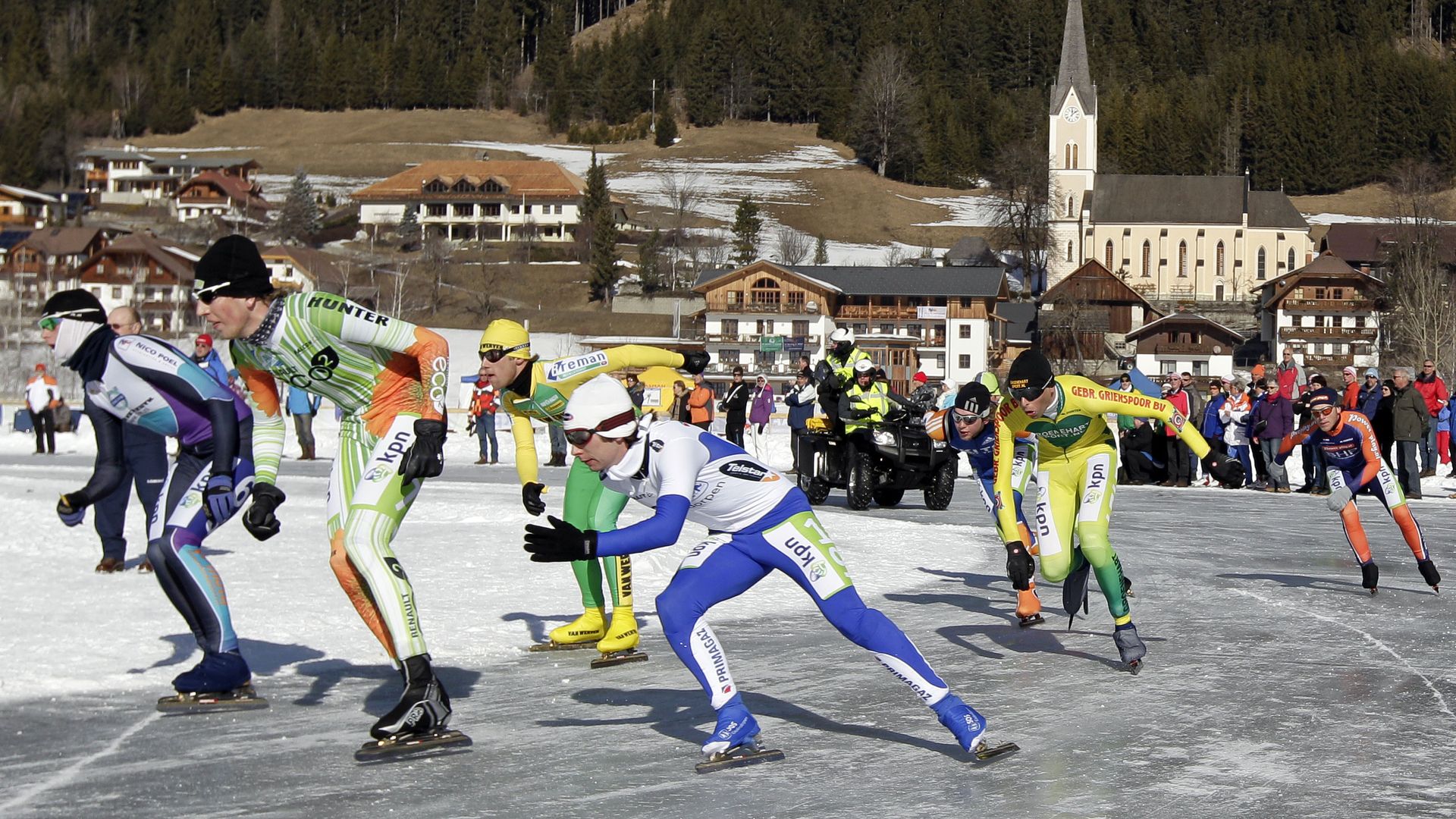 "Speedskating on natural ice is a beloved Dutch national pastime. The tradition is alive and well — just not necessarily in the Netherlands, where climate change now yields winters too warm for the waterways to freeze over with any consistency," writes the NYT's Andrew Keh.
"The consequences of this have been felt most profoundly in a historical event called the Elfstedentocht, a one-day, long-distance speedskating tour."
The 124-mile race takes place only when the lakes and canals develop roughly 6 inches of ice, which was once common but is now exceedingly rare.
Result: Today is the 8,070th day since the Elfstedentocht was last held in the Netherlands way back in 1997. Since then, the race has moved to Austria, where it is referred to as the "Alternative Elfstedentocht."
9. ⛸ On this date: 2/7/1998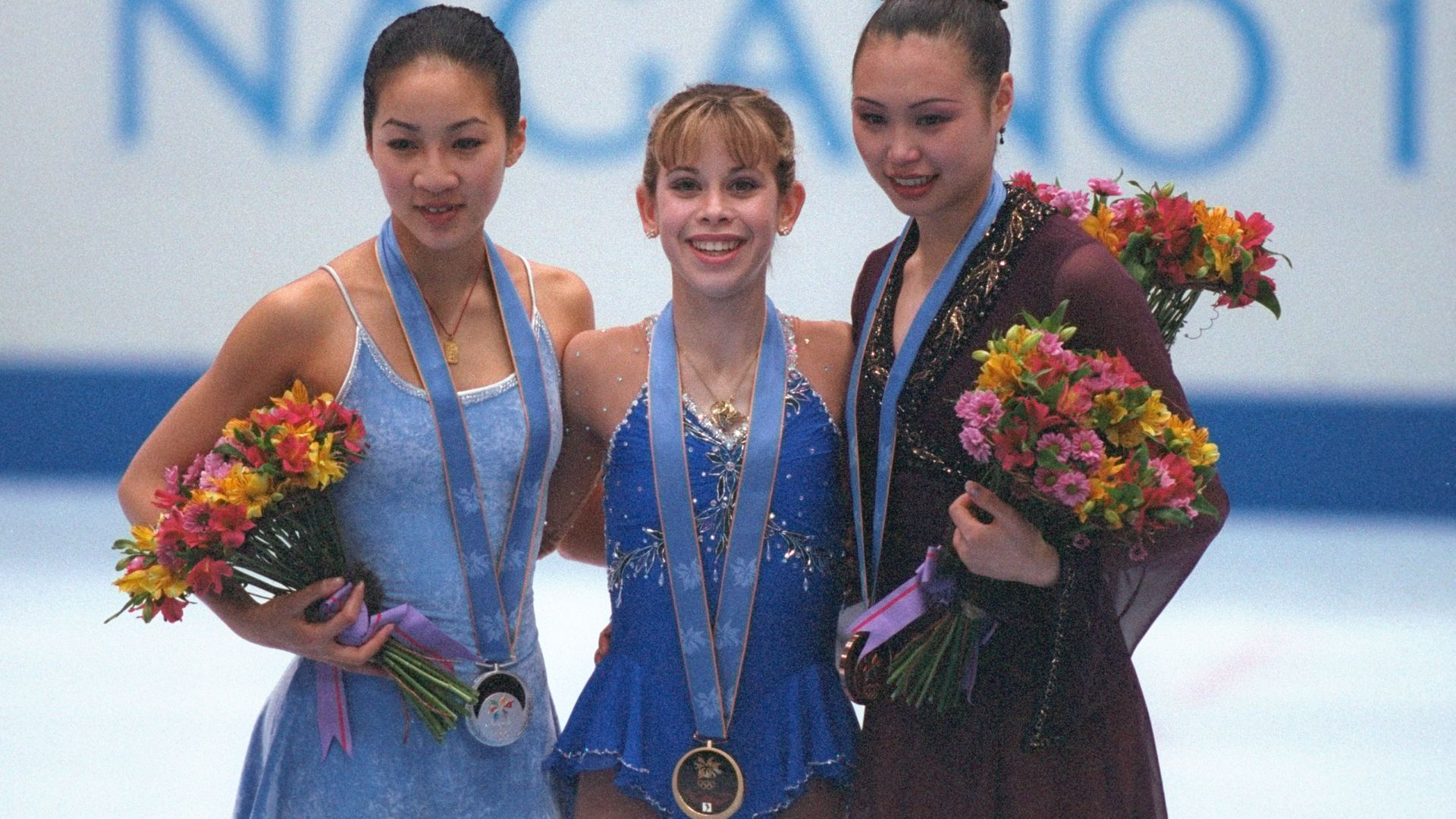 21 years ago today, the 1998 Winter Olympics began in Nagano, Japan. It was a historic Games, as snowboarding and women's hockey made their Olympics debuts and NHL players were allowed to compete in men's hockey for the first time.
Memorable performance: After winning both the U.S. and world championships, 17-year-old Michelle Kwan came to Japan expecting a coronation. But 15-year-old Tara Lipinski had other ideas, stealing America's hearts and winning gold (Kwan won silver).
10. ⛳️ Golf course of the day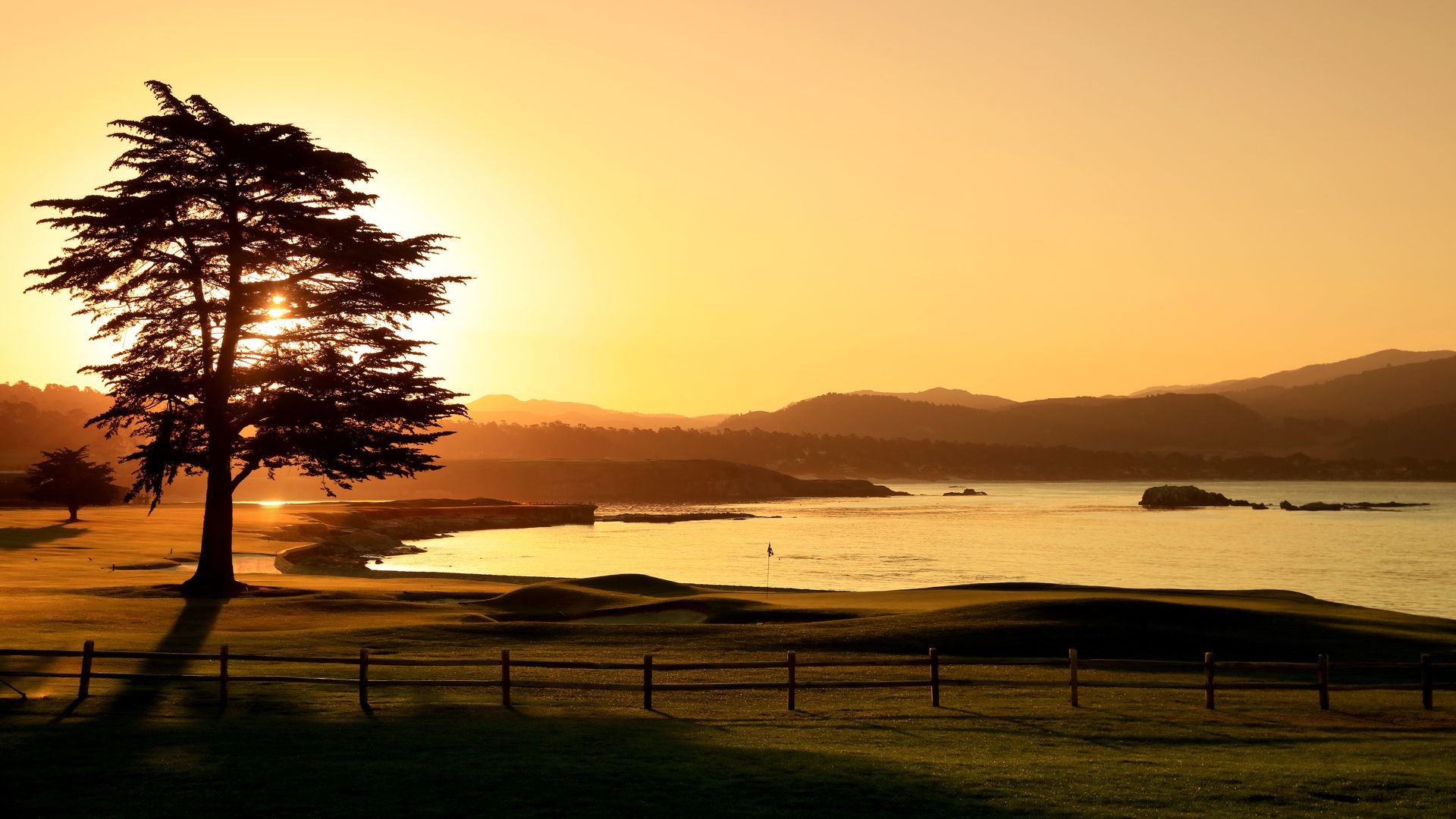 The AT&T Pebble Beach Pro-Am kicks off today. For the 10th year in a row, it will be played on a 3-course rotation of Spyglass Hill, the Shore Course at Monterey Peninsula Country Club and iconic Pebble Beach (in a preview of this year's U.S. Open).
Watch: Tournament preview
Thanks,
Kendall "Imagine winning a gold medal at 15" Baker
Trivia answer: Babe Ruth, Reggie Jackson, Mickey Mantle, David Ortiz