Axios Sports
October 28, 2022
🎉 Happy Friday! Baseball's back.
Today's word count: 1,911 words (7 minutes).
Let's sports...
1 big thing: ⚾️ World Series by the numbers
The 118th World Series begins tonight in Houston, with the Phillies chasing their third title and the Astros chasing their second, Axios' Jeff Tracy writes.
By the numbers: A World Series preview, in 10 numbers...
19 wins: The 19-win difference between Houston (106) and Philly (87) is the second largest ever between World Series opponents, trailing only the 1906 Fall Classic between the Cubs (116) and White Sox (93). Good news for the Fightins? The White Sox won.
0 losses: Houston has a chance to become just the second team to go undefeated in the postseason since the LCS was added in 1969 (1976 Reds went 7-0), and the first to go 11-0.
11/5: If the World Series goes the distance, Game 7 will be played on Nov. 5 — the latest in MLB history thanks to the lockout delaying Opening Day.
0 Black Americans: For the first time since 1950, just three years after Jackie Robinson broke MLB's color barrier, no U.S.-born Black players are expected to play in the World Series.
$100 million men: The Phillies and Astros have seven of the 54 players with a contract worth $100+ million: Bryce Harper, Zack Wheeler, J.T. Realmuto, Nick Castellanos, José Altuve, Yordan Álvarez and Alex Bregman.
$75 million payout: Houston-area furniture store owner "Mattress Mack" stands to win $75 million if the Astros win, the largest payout in legal sports betting history. However, much of that would be used to cover his store's mattress promotion: a full refund if the Astros win. It's quite the hedge.
4 in a row: A Phillies title would be the NL's fourth straight World Series victory, something neither league has achieved since the NL did so from 1979 to 1982.
Game 7: The Phillies are the only team still around from before the expansion era (1961) that has never played in a postseason Game 7.
$3,228 ticket: The average ticket for Games 3–5 in Philly costs $3,228, per TicketIQ, the second-most expensive World Series tickets since the company began tracking prices in 2010.
45.7 years old: That's the average age of the officiating crew calling the World Series, more than five years younger than the average over the past decade.
Go deeper:
2. 📺 ESPN+ exclusive: Broncos-Jags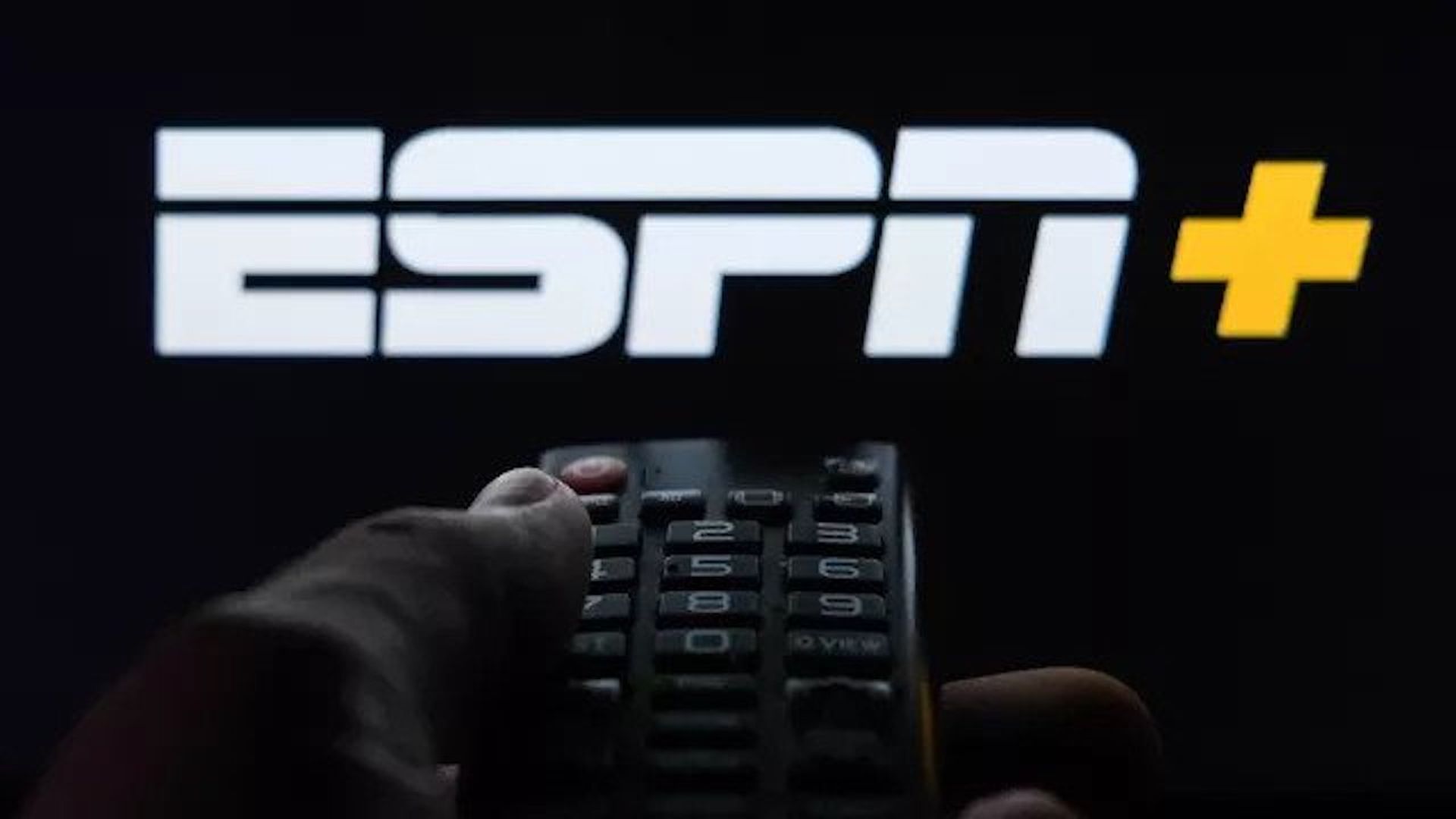 ESPN+ will stream its first-ever exclusive NFL game this Sunday when the Broncos play the Jaguars in London (9:30am ET).
Why it matters: This is a milestone moment for the streaming platform, which continues to add more exclusive content as ESPN — which still relies heavily on monetizing linear TV — wades deeper into streaming.
What they're saying: "We're quite excited. This is a moment in history for ESPN," Russell Wolff, executive vice president of ESPN+, tells Axios. "We're believers in the linear ecosystem and we're committed to it — and we're also believers in direct-to-consumer."
Details: Steve Levy, Louis Riddick, Dan Orlovsky and Laura Rutledge will be on the call, with a special edition of "Sunday NFL Countdown" streaming live at 8:30am on ESPN+ and simulcast on ESPN.
Of note: The game will be available on local TV in Denver and Jacksonville markets.
By the numbers: ESPN+ had 22.8 million subscribers in August, per Disney's Q3 earnings call, a 53% increase from the previous year.
The backdrop: While this is ESPN+'s first exclusive NFL broadcast, the platform already has plenty of other NFL content. That includes Peyton Manning's show "Peyton's Places," which returns for Season 3 on Sunday.
The bottom line: NFL games are America's most-watched broadcasts, and this week two are exclusively on streaming platforms (Prime and ESPN+). The future is coming, and it's coming fast.
3. 🏒 The Coyotes go back to college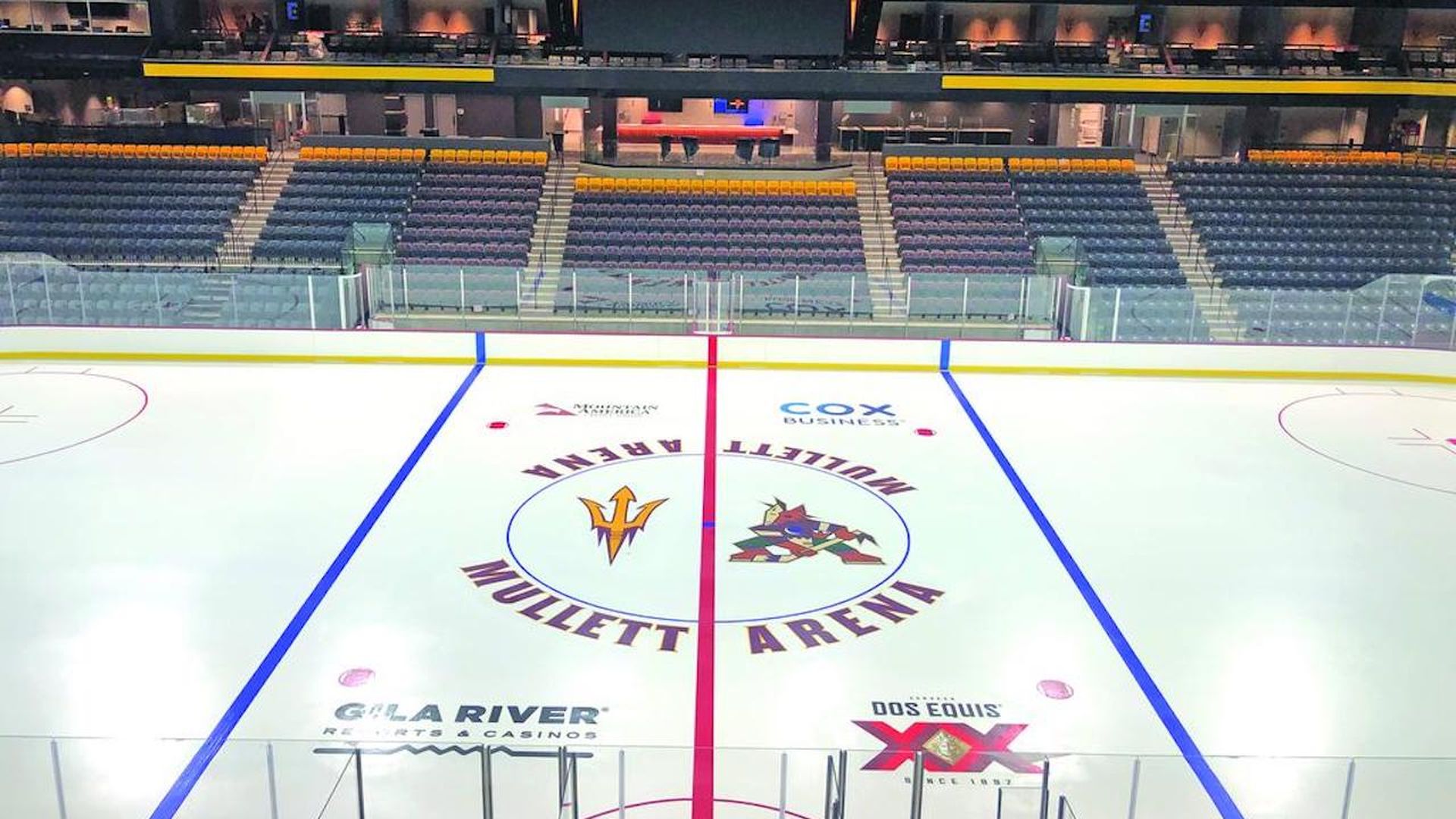 After starting the season with six road games, the Coyotes make their home debut tonight against the Jets at the newly-opened Mullett Arena in Tempe, Arizona, Jeff writes.
Why it matters: It's a college arena, home of the Arizona State Sun Devils. And its 5,000-fan capacity is the smallest in NHL history.
The backdrop: The Coyotes had played at Gila River Arena in nearby Glendale since 2003, but were evicted last December due to over $1 million in outstanding venue and tax payments.
They're hoping to build a new arena, but as a stop-gap they struck a deal with Arizona State.
They'll play at Mullett for at least the next three seasons.
State of play: It may be small, but Mullett is also the nicest college arena in the country because the Coyotes know they'll be there a while and helped build it out accordingly.
Ownership spent roughly $30 million on a two-story annex with two NHL-caliber locker rooms and other team facilities, which should be completed for their next homestand in December.
They also funded other key upgrades to make it NHL-ready, including a replay booth and the pipes beneath the floor to ensure ice quality.
Between the lines: The cozy confines should create a fun atmosphere, particularly after the Coyotes averaged just 65% capacity at their 17,000-seat arena last year.
The team expects to sell out every game and says it will make 50% more on season tickets than in any year at Gila River.
There will also be a student section for every game, with 400 tickets available at just $25–$50 each.
The last word: "I can't wait," Ducks star Trevor Zegras told ESPN. "That college feel of, like, people over the glass, 5,000 fans, student section. It's gonna be awesome."
🎥 Watch: Touring Mullett Arena (YouTube)
4. ⚡️ Lightning round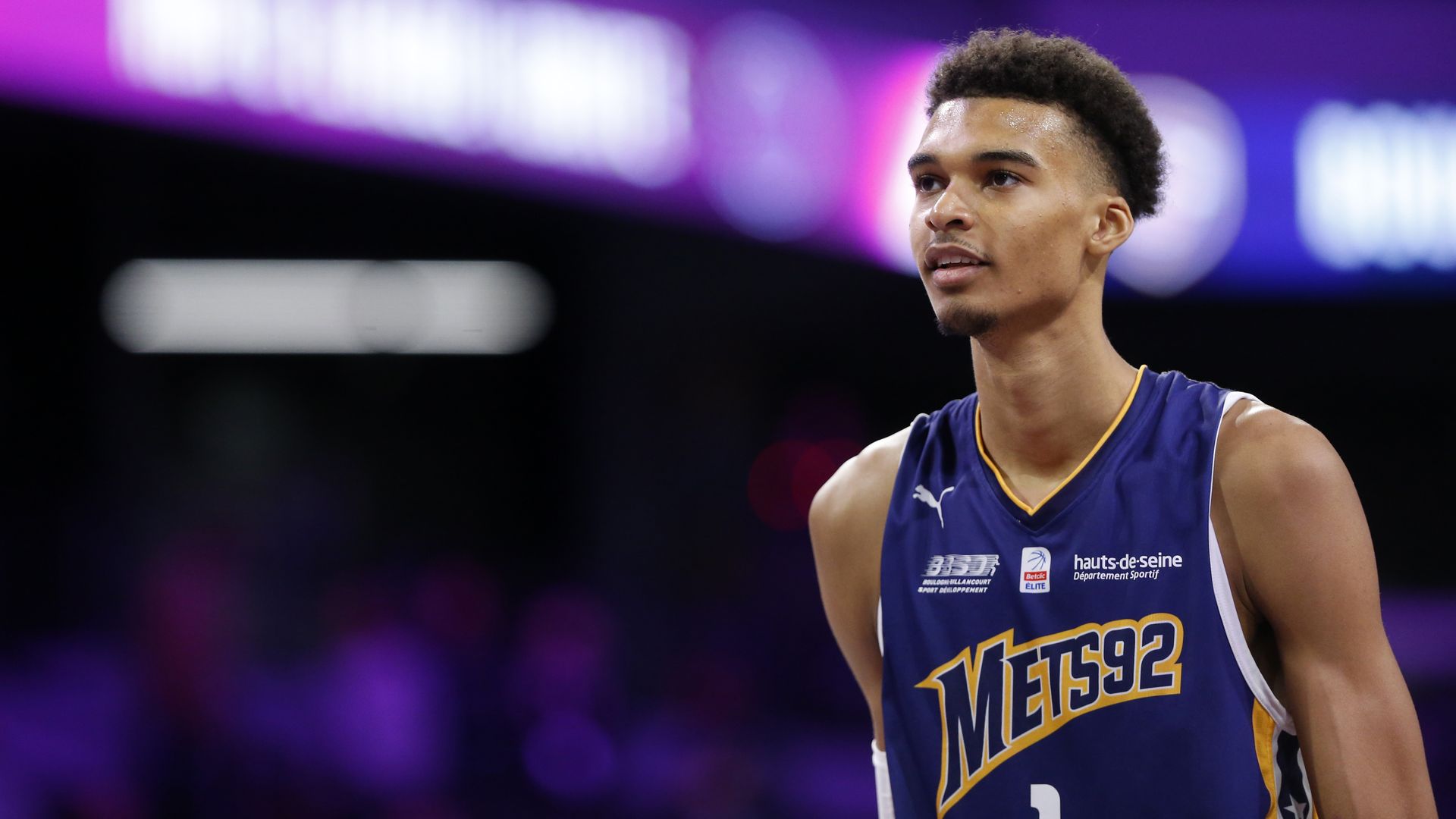 🏀 Wemby watch: The NBA will stream all of Victor Wembanyama's French league games for free on the league's app starting this weekend. Genius way to promote the projected No. 1 pick in June's draft.
🏟 Glimpse of the future: The Titans and Bills have both released renderings of their proposed stadiums.
🥊 Youngest fighter: 18-year-old Raul Rosas Jr. will become the youngest UFC fighter ever when he debuts at UFC 282 on Dec. 10 in Las Vegas.
🏈 Chase injury: Bengals star wideout Ja'Marr Chase is expected to miss 4–6 weeks with a hip injury, a huge loss for Cincinnati.
5. ⚾️ The curse: When Philly wins, America loses
Most Americans will be rooting for the Phillies in the World Series, but perhaps they should be careful what they wish for, Jeff writes.
The big picture: Every time the City of Brotherly Love has won the Fall Classic, the U.S. has experienced a recession. And the economy isn't doing great right now.
The bottom line: "It's Always Sunny in Philadelphia" — until their baseball team wins it all.
6. 🏈 NFL debate: Grass vs. turf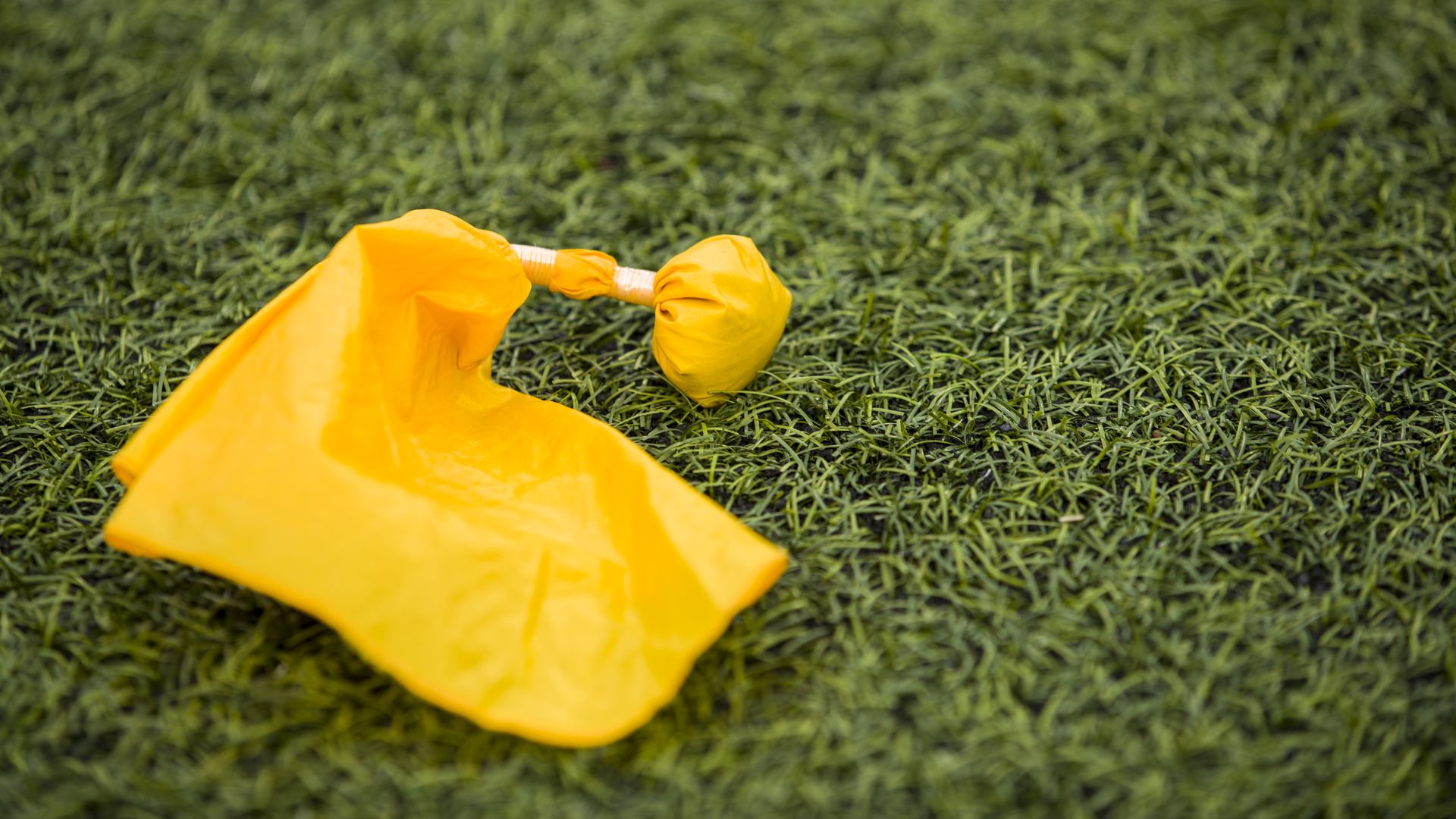 Two high-profile injuries this past weekend reignited the long-simmering debate about whether NFL stadiums should still be using artificial turf, Jeff writes.
Driving the news: Chargers CB J.C. Jackson and Seahawks WR D.K. Metcalf both suffered non-contact knee injuries on Sunday at SoFi Stadium, the same field where Odell Beckham Jr. exacerbated an ACL injury in the Super Bowl eight months ago.
By the numbers: Players have a 28% higher rate of non-contact, lower body injuries when playing on turf compared to grass, per NFL injury data from 2012-18. The rate is even higher for knee (32%) and foot/ankle injuries (69%) specifically.
What they're saying: "We definitely need to look at this really seriously in the offseason again," said Seahawks coach Pete Carroll regarding whether turf should still be used.
"I know ... there's studies. You've got to figure out who the study comes from and who's paying for it," he said, alluding to the NFL-funded research into optimizing turf.
"I know it's hard to upkeep grass, but at the end of the day, we've got to do what's best for this billion-dollar industry," said Seahawks safety Quandre Diggs.
"Hands down, we should be playing on grass," Rams WR Cooper Kupp added on Thursday. "It's not even close."
State of play: The NFL's 30 stadiums are split evenly among grass (14) and turf (14), with the remaining two using a hybrid.
7. 🇺🇸 Photos across America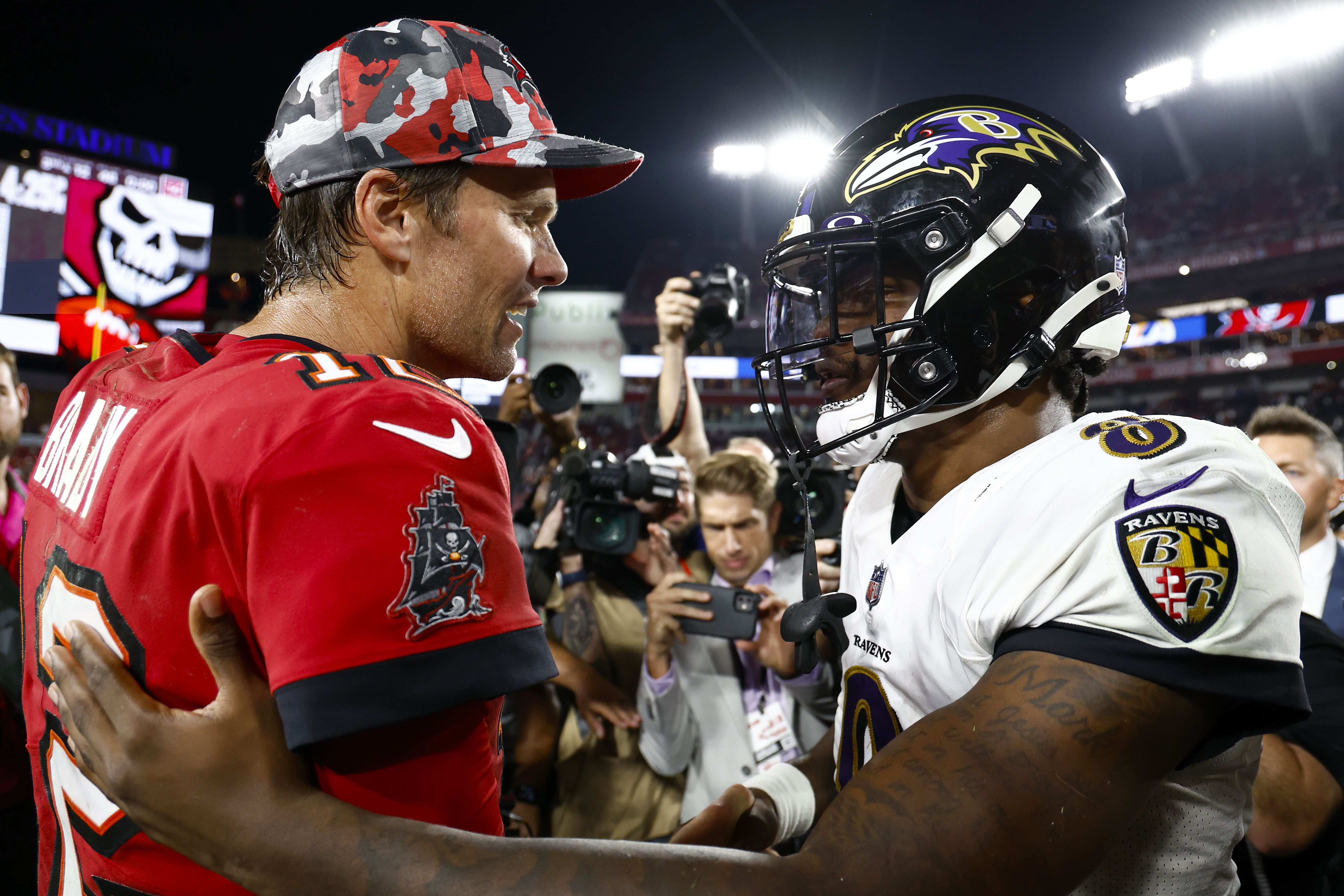 TAMPA, Fla. — The Ravens beat the Buccaneers, 27-22, on "Thursday Night Football" to hand Tampa its fifth loss in six games.
Wild stat: Tom Brady is multiple games under .500 for the first time in his NFL career.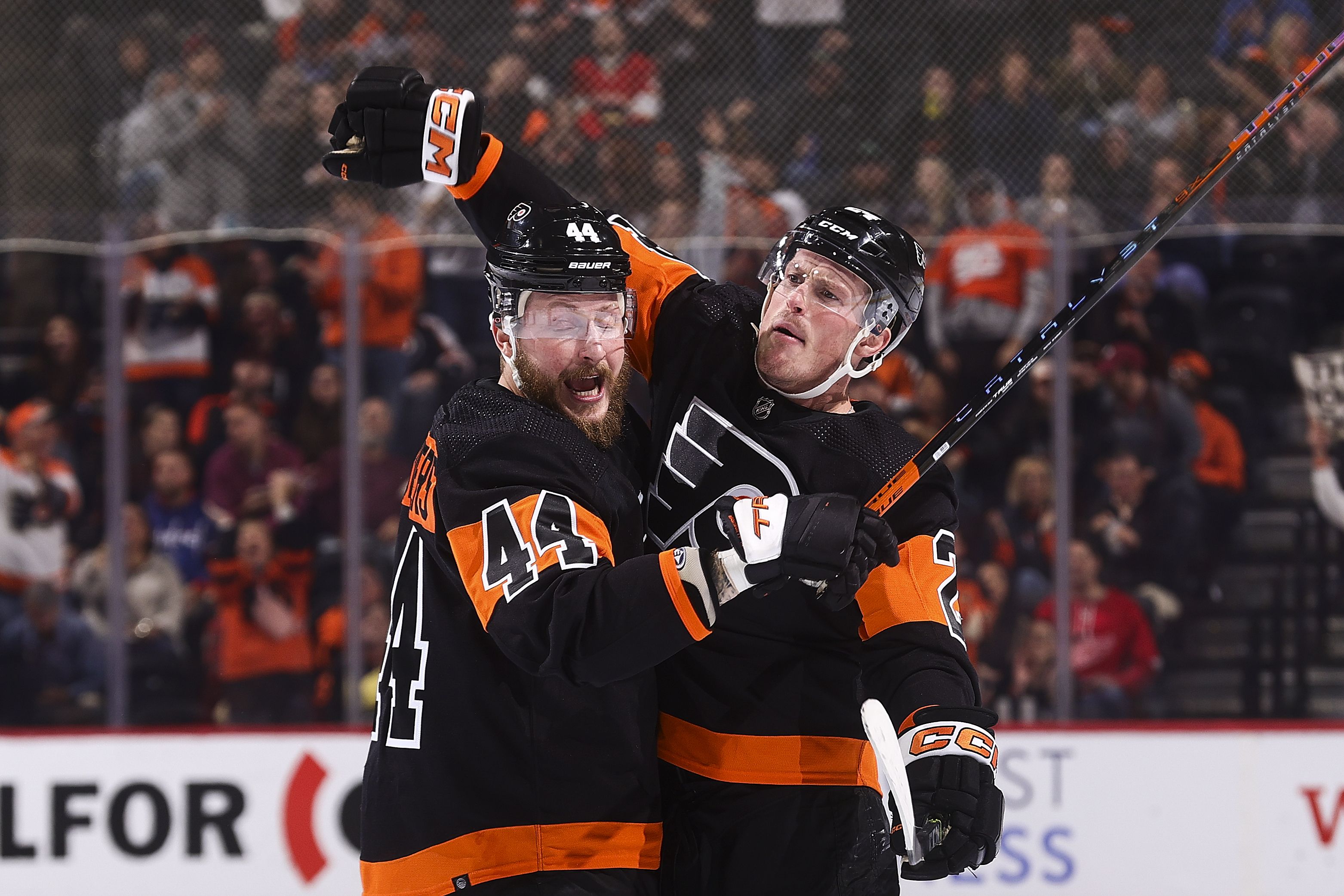 PHILADELPHIA — The Flyers won again to take over the top spot in the Metropolitan Division, the Phillies are in the World Series, the Eagles are 6-0 and the Union are two wins away from an MLS title. What a time.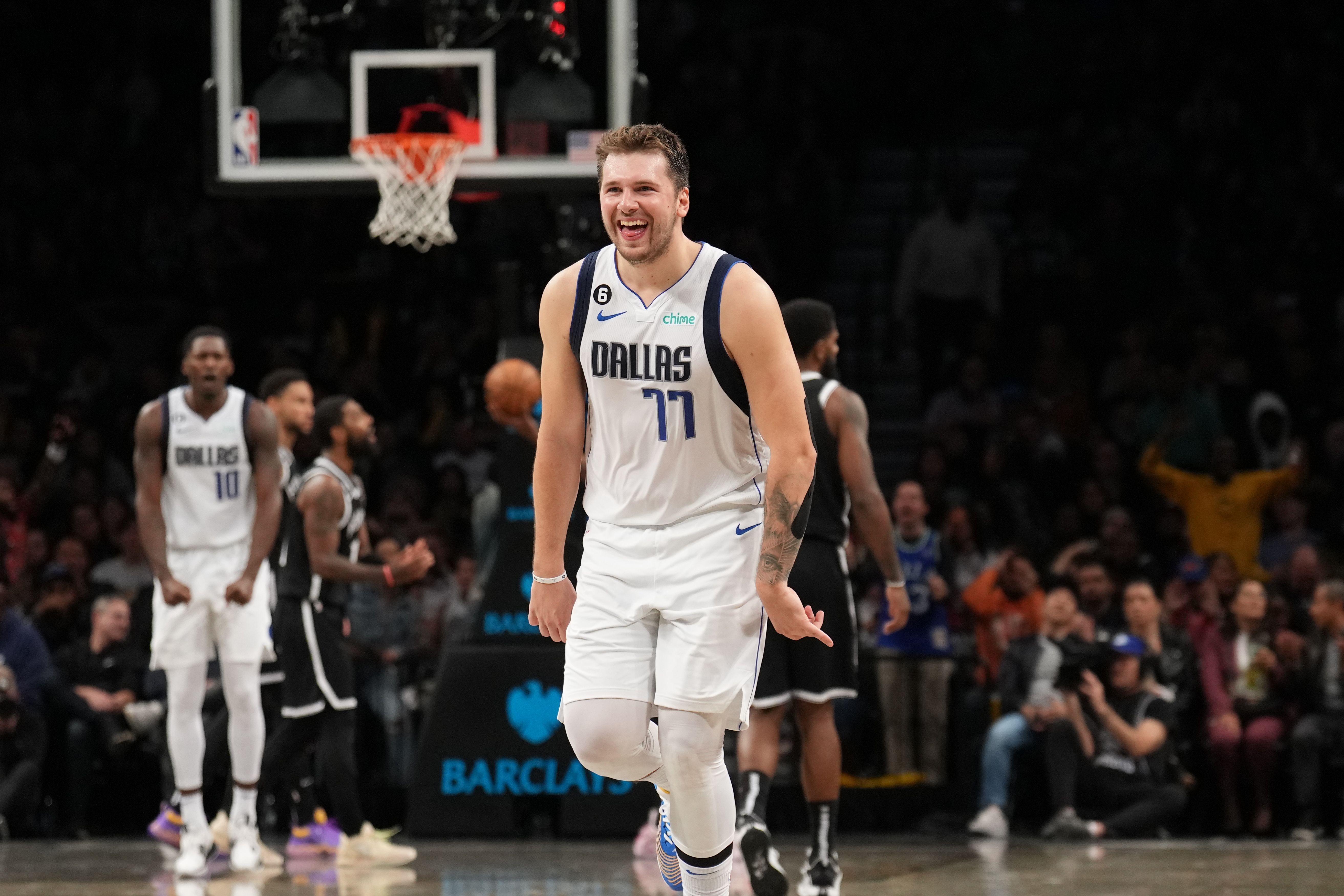 BROOKLYN, N.Y. — Luka Dončić (41-11-14) recorded his 22nd 30-point triple-double in the Mavericks' 129-125 win over the Nets.
Wild stat: That broke a tie with Wilt Chamberlain for the fifth-most in NBA history. Dončić is 23 years old.
8. 📺 Watchlist: The Fall Classic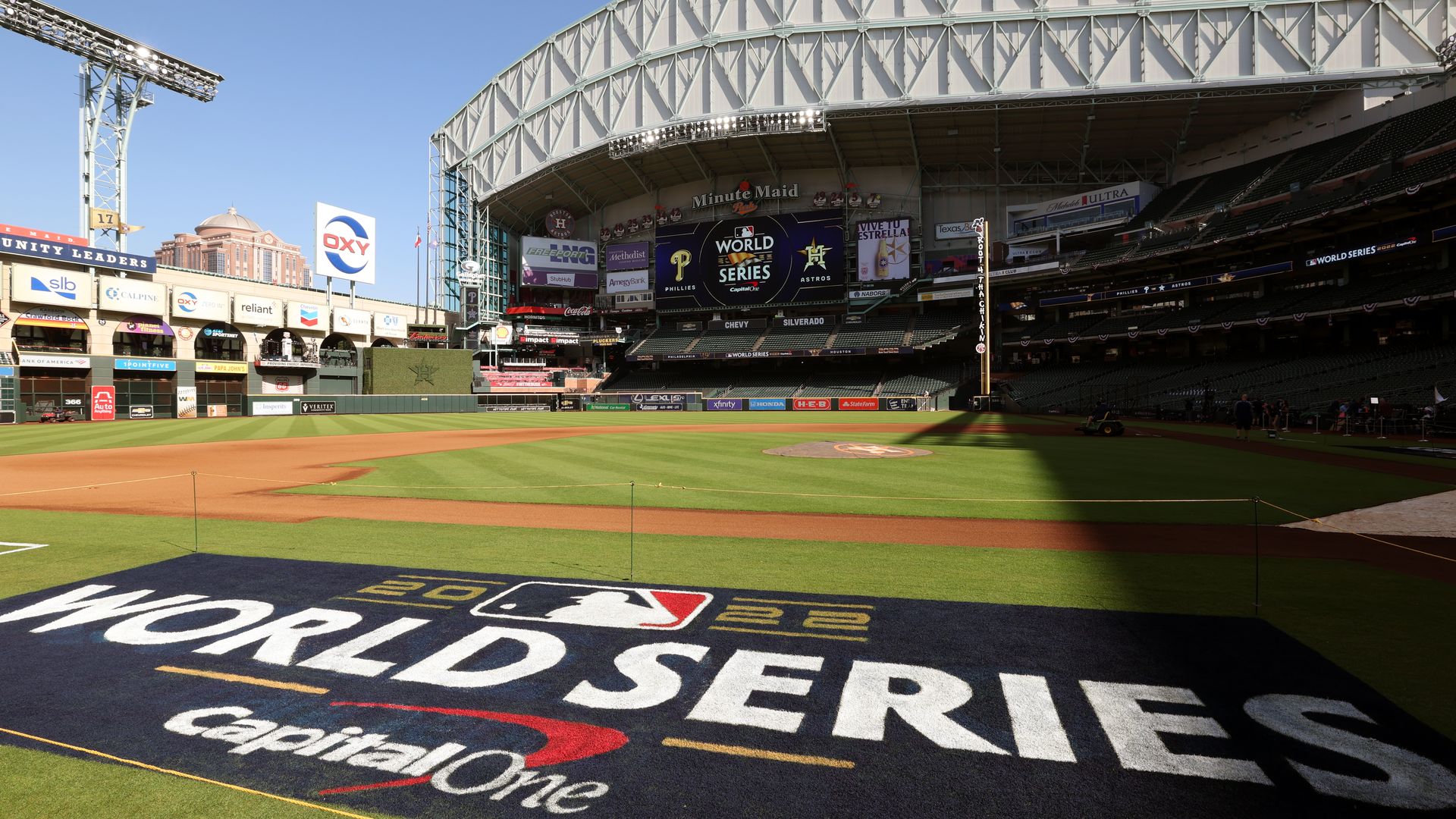 The World Series begins this weekend at Houston's Minute Maid Park, where the roof will be closed due to weather. Game 1 is tonight and Game 2 is tomorrow (both at 8pm ET, Fox).
Phillies: Aaron Nola starts tonight with Zack Wheeler on the bump tomorrow.
Astros: Justin Verlander starts tonight and Framber Valdez is expected to go tomorrow.
More to watch:
9. ⚾️ MLB trivia
Pitchers have thrown some serious heat this season, but it's unlikely anyone will break the record for most strikeouts in a World Series game.
Question: Who holds the record with 17 strikeouts?
Hint: Happened in 1968.
Answer at the bottom.
10. 🏈 1 HBCU thing: "GameDay" in Jackson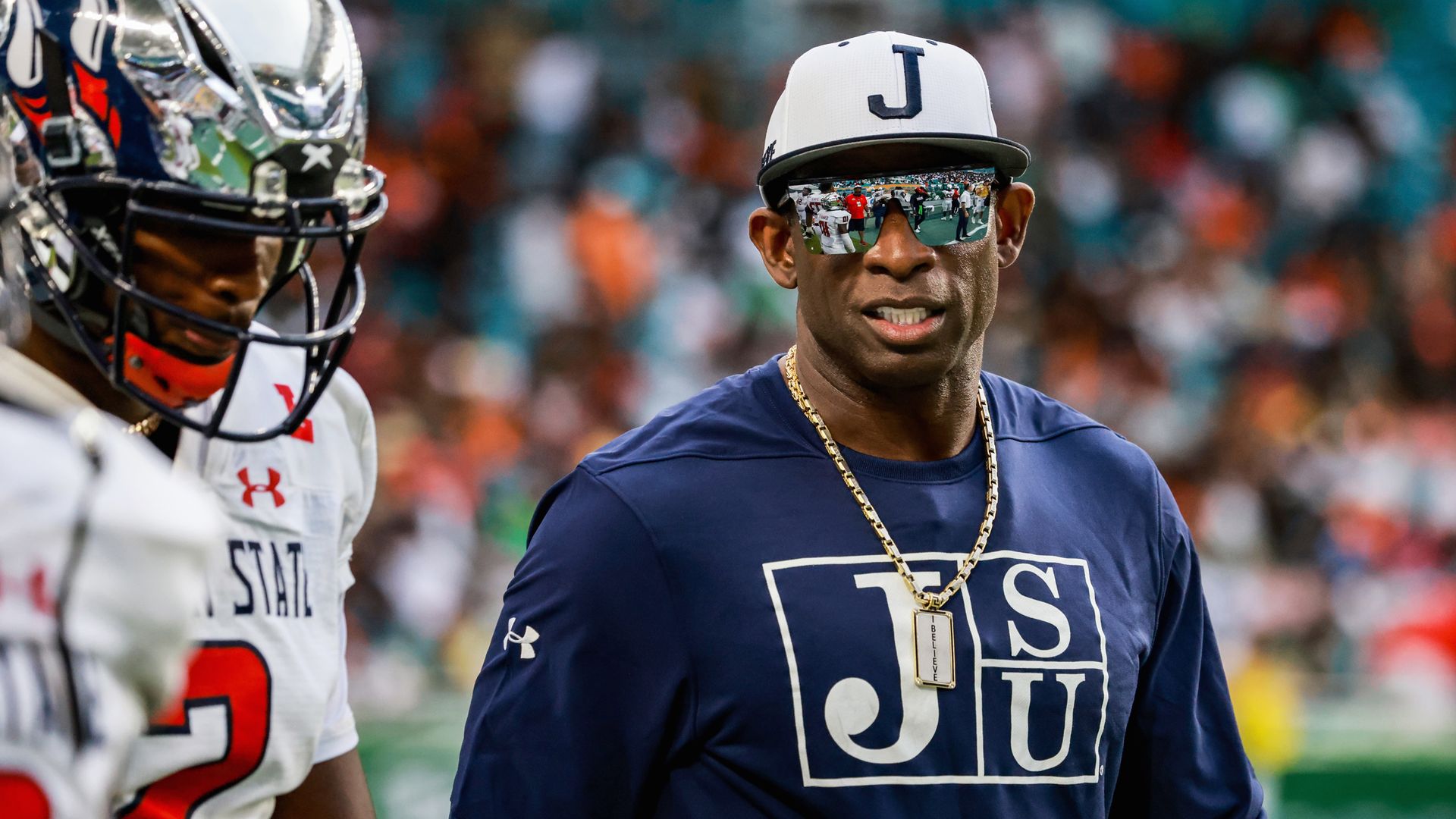 ESPN's "College GameDay" will be in Jackson, Mississippi, for Saturday's clash between Jackson State and Southern, the show's second-ever stop at an HBCU campus.
🍿 Must-see video: Jackson State coach Deion Sanders (ever heard of him?) was on "60 Minutes" earlier this month, and it's worth every second of your time. Seriously, watch this.
Enjoy the weekend,
Kendall "Play ball!" Baker
Trivia answer: Bob Gibson
🙏 Have a great day! Follow us for more (@kendallbaker and @jeffreytracy). Friends can sign up here. Thanks to Bryan McBournie for copy edits.