Axios Sports
July 19, 2023
👋 Good morning! Two more sleeps until the USWNT's opener against Vietnam.
Today's word count: 1,297 words (5 minutes).
Let's sports...
1 big thing: ⚾️ The night the runs kept coming
MLB just experienced an offensive explosion not seen in 129 years.
What happened: 12 teams scored double-digit runs on Tuesday, tying May 30, 1884, for the second-most in one day and trailing only July 4, 1894, when 13 teams did it.
Scoreboard:
Between the lines: There were 15 games on Tuesday, compared to 24 on May 30, 1884, when there were three major leagues (National League, Union Association, American Association).
There was just the 12-team NL on July 4, 1894, but every team played a Fourth of July doubleheader, per ESPN.
Notes:
Four games saw both teams score double-digit runs, tied for the most ever on one day.
Every AL Central team scored 10+ runs, the second time in the divisional era (since 1969) that has happened. The AL West also did it on Sept. 15, 2000.
Six players had multi-HR games, the most on a single day this season.
2. ⚽️ Title IX on display at World Cup
The legacy of Title IX will be on full display at this summer's Women's World Cup, where many players — from many countries — have NCAA roots, Axios' Rahul Mukherjee writes.
By the numbers: 19 of the 32 teams in the Women's World Cup field have at least one player who played NCAA soccer.
Four teams outside of the U.S. have more than half their roster with NCAA ties: Canada, Jamaica, New Zealand and the Philippines.
Many of the top players outside the U.S., like Lucy Bronze of England and Christine Sinclair of Canada, got their start in the NCAA.
Background: When Title IX passed in 1972, it required U.S. schools to provide athletic activities for women, and school administrators saw soccer as an inexpensive way to comply.
In the 1971-72 school year, there were only 313 players at 13 schools. A decade later, it increased sixfold, to 1,855 players at 80 schools, creating an established league while many other countries were playing catch-up.
Soccer powerhouses like England, Germany and Brazil banned women's soccer during parts of the 20th century.
Flashback: The impact of Title IX and NCAA women's soccer was first seen in the late 1990s, where the USWNT won gold in the 1996 Olympics and a World Cup in 1999.
3. 🚲 Vingegaard takes commanding lead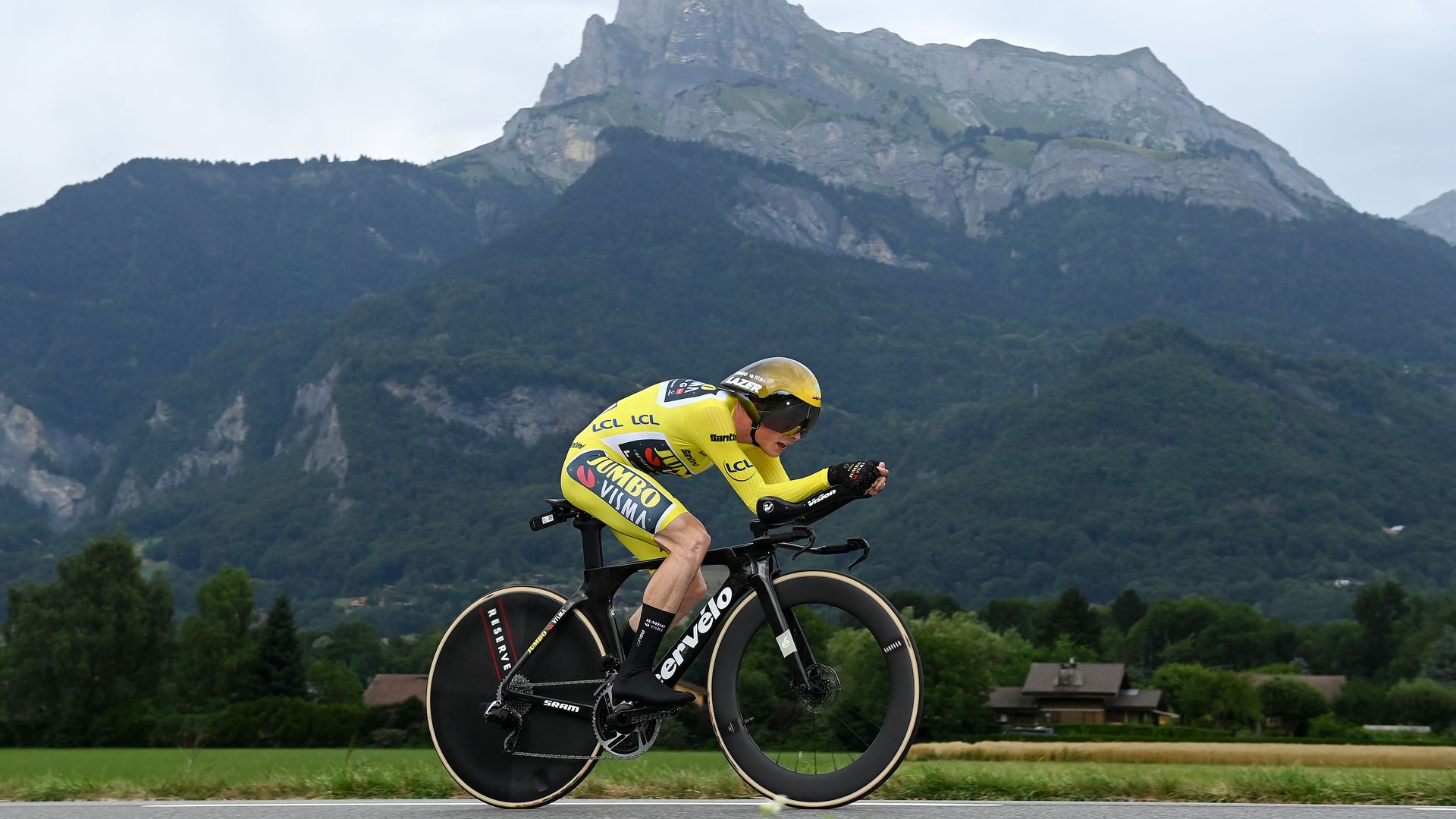 The Tour de France isn't quite over yet, but after Jonas Vingegaard's epic performance on Tuesday, you could be forgiven for thinking otherwise, Axios' Jeff Tracy writes.
What happened: The defending champion and current leader destroyed the field in the 13.9-mile time trial, beating even his closest rival — two-time winner Tadej Pogačar — by 1 minute, 38 seconds.
Pogačar entered the day just 10 seconds behind Vingegaard, and five minutes ahead of the field, but now sits 1 minute, 48 seconds back with five stages left.
And it's not as if Pogačar biked poorly: The Slovenian finished 1 minute, 13 seconds faster than anyone else. Vingegaard is just on another planet right now.
What they're saying: "It's the best time trial I've ever done," said Vingegaard. "I even surprised myself." And though the 26-year-old Dane is firmly in the driver's seat, Pogačar is ready for the challenge:
"It's definitely not over, especially if it's raining tomorrow," said Pogačar. "Then I can promise you it's going to be interesting."
"Two more really hard stages to come, I think the hardest two of this Tour," he added, referencing the mountain stages today and Saturday. "Anything can happen."
4. ⚡️ Lightning round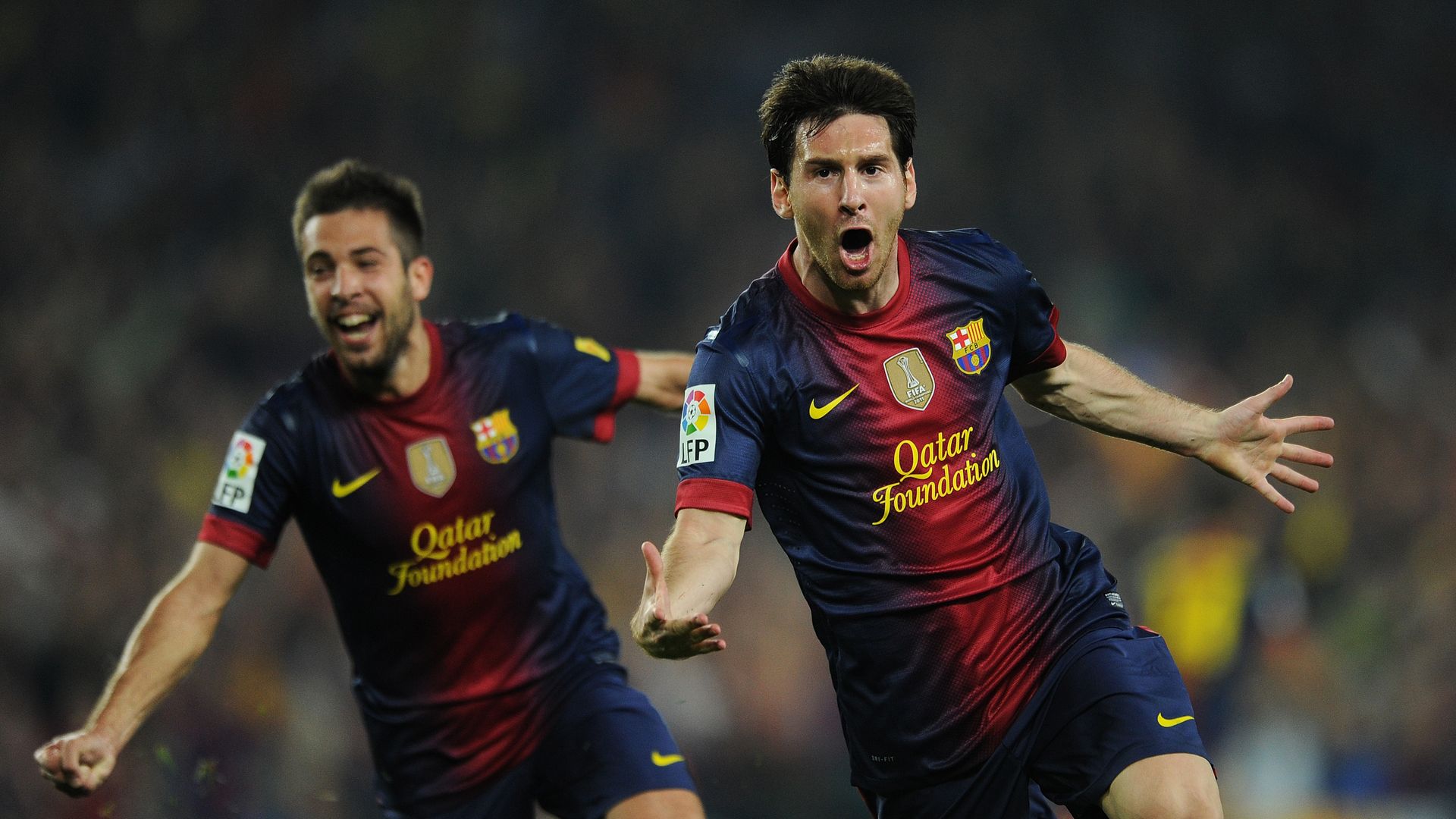 ⚽️ Barça to Miami: Inter Miami is close to signing Jordi Alba, where he'll join former Barcelona teammates Lionel Messi and Sergio Busquets. The club is also in talks with Luis Suárez, a fourth former Barça player.
🎾 Like father, like son: 40 years after Björn Borg won his final match on the ATP tour, his son, Leo, won his first. The 20-year-old beat fellow Swede Elias Ymer in straight sets at the Nordea Open.
⚾️ Skenes' record deal: The Pirates have signed No. 1 pick Paul Skenes to a contract that includes a $9.2 million signing bonus, the most ever given to a rookie.
⚽️ 27-0: Bayern Munich beat ninth-tier club Rottach-Egern, 27-0, on Tuesday in their preseason opener. Four players scored a hat trick, including two who netted five goals apiece.
5. ⚾️ The longest name in MLB history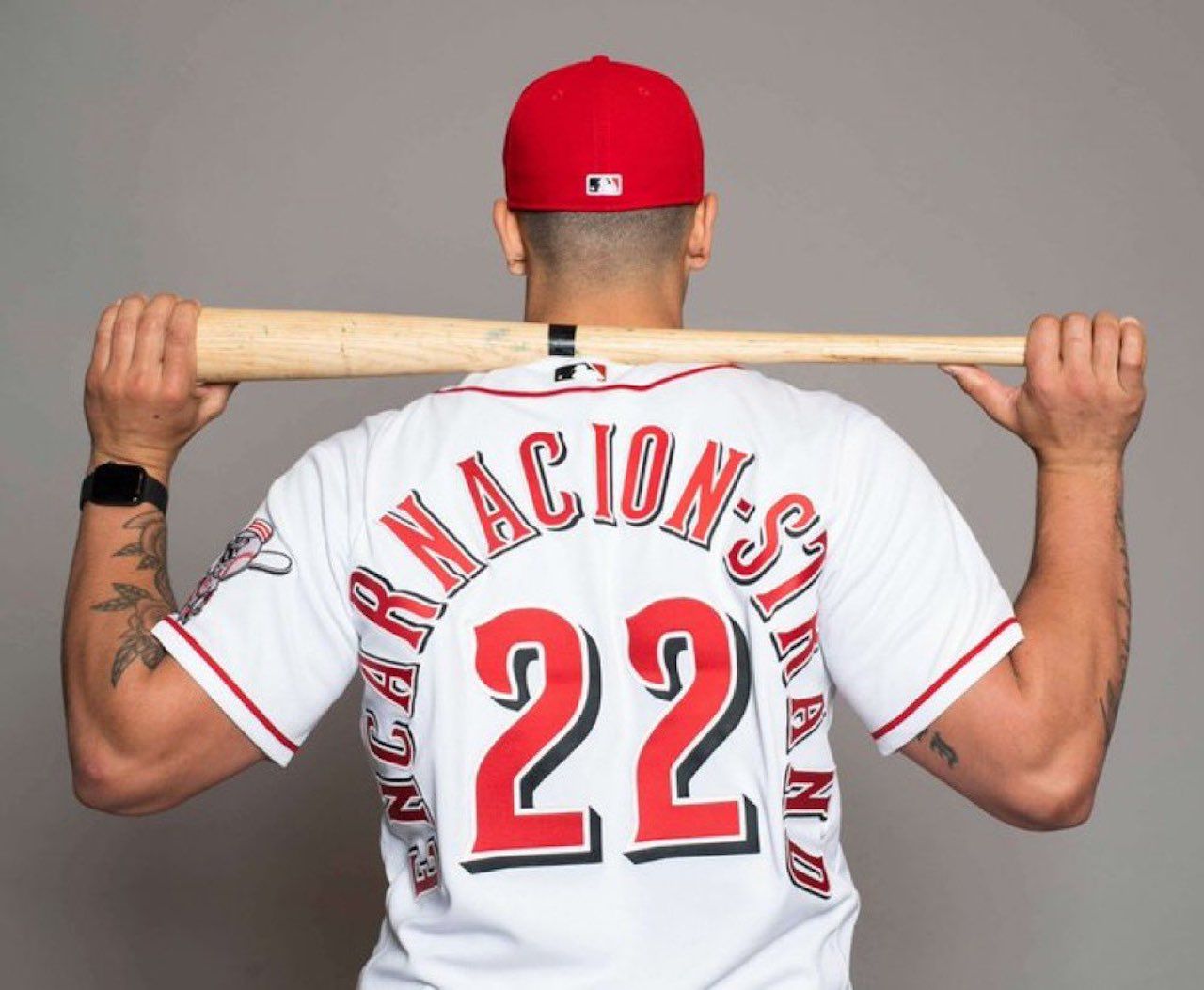 Now that he's made his debut, Christian Encarnacion-Strand has become the longest full name in MLB history.
By the numbers: The Reds rookie has 27 characters in his name, easily beating out 2022 Twins rookie Simeon Woods Richardson (22 characters).
Seven MLB players are tied for third with 20 characters, per research conducted by MLB.com's Sarah Langs.
They include Jarrod Saltalamacchia (2007 Braves), Fautino De Los Santos (2011 A's) and William VanLandingham (1994 Giants).
🎥 Highlight … Encarnacion-Strand recorded his first career hit on Tuesday, a pinch-hit homer to give the Reds the lead.
6. 🌎 The world in photos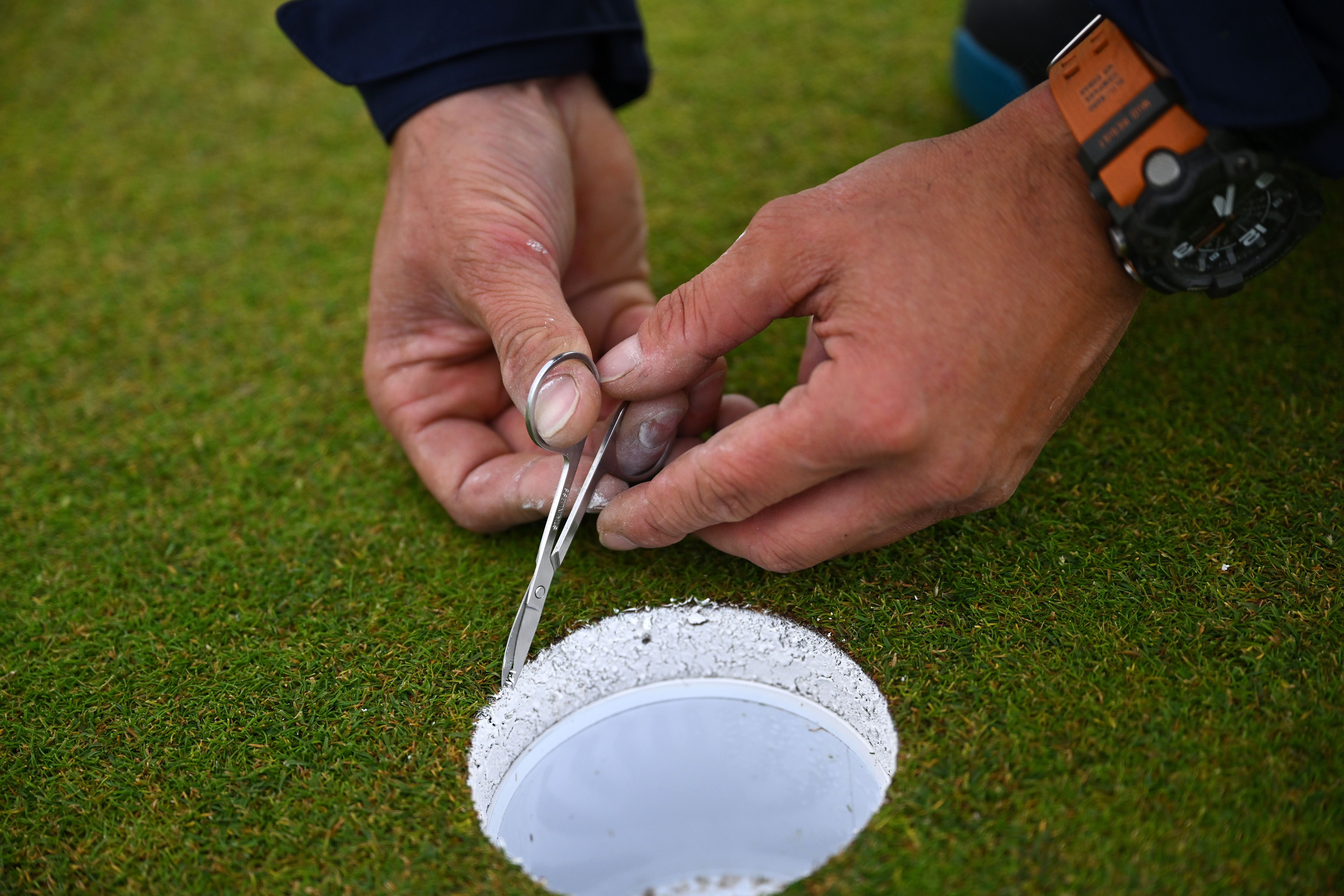 HOYLAKE, England — Grounds staff prepare a hole ahead of Tuesday's practice round prior to the 151st Open at Royal Liverpool Golf Club.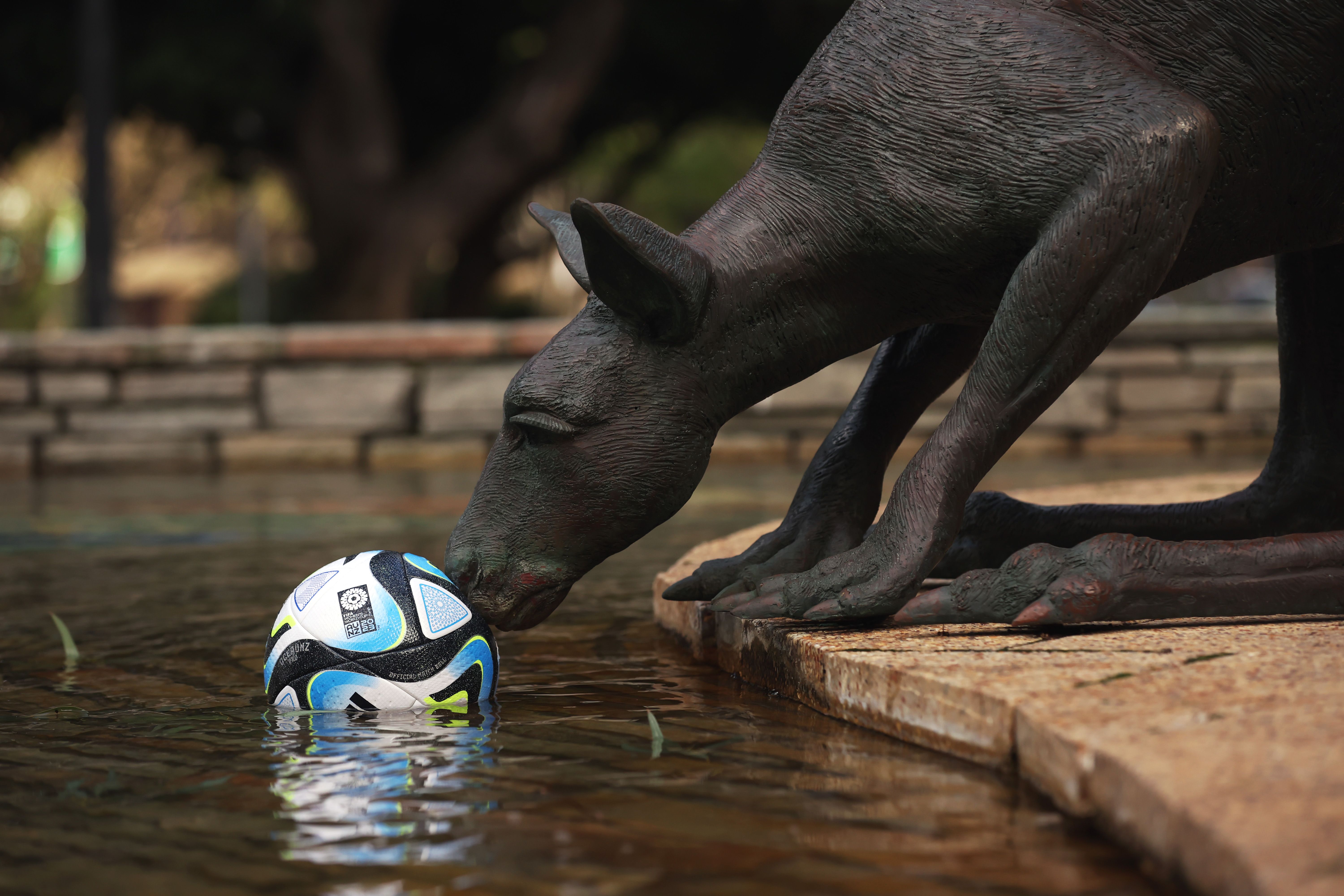 PERTH, Australia — OCEAUNZ, the official Adidas match ball of the 2023 Women's World Cup, is pictured next to a kangaroo sculpture.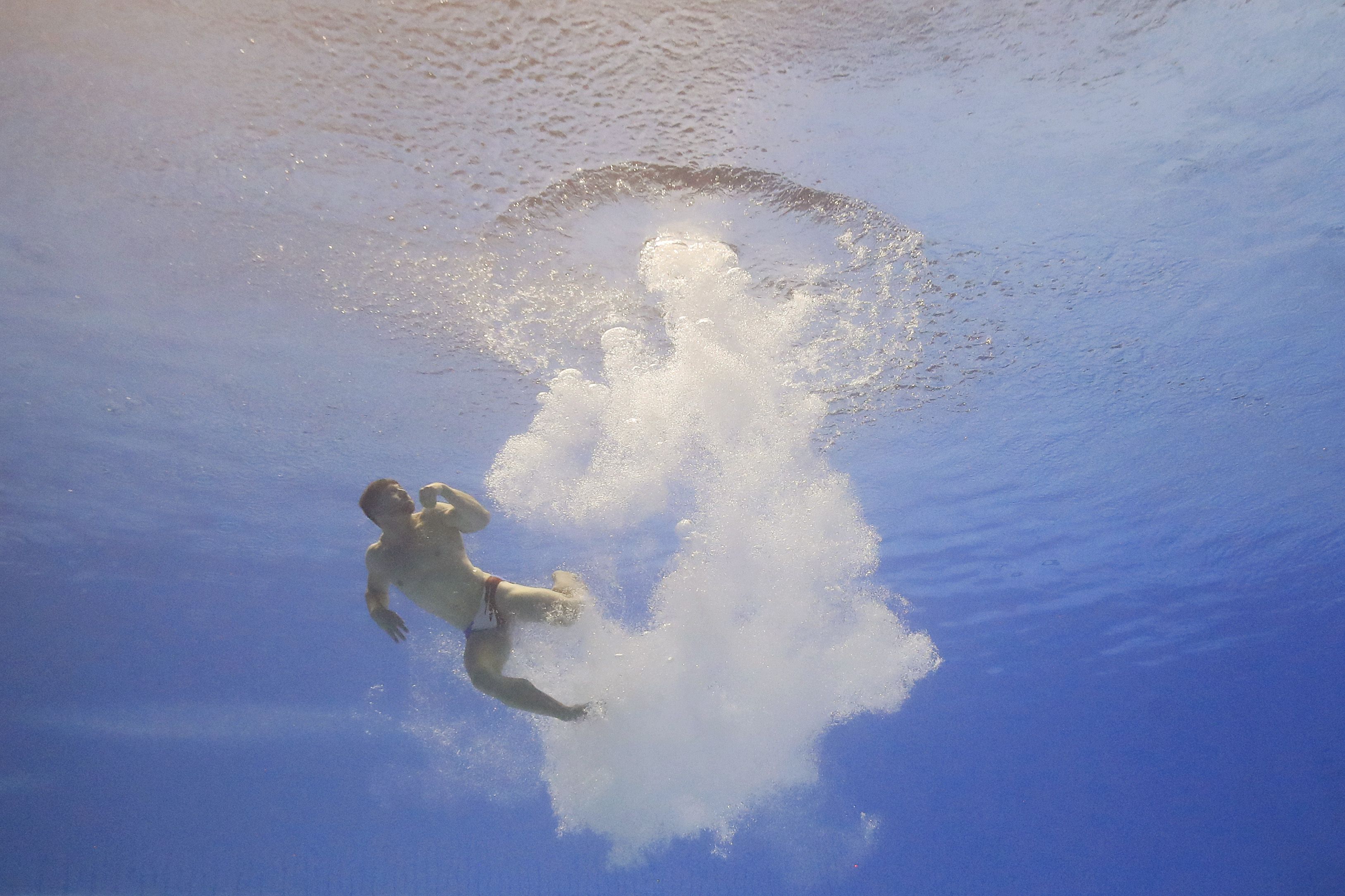 FUKUOKA, Japan — France's Alexis Jandard competes in the men's 3m springboard semifinal on Day 6 of the 2023 World Aquatics Championships.
7. 📆 July 19, 1909: Unassisted triple play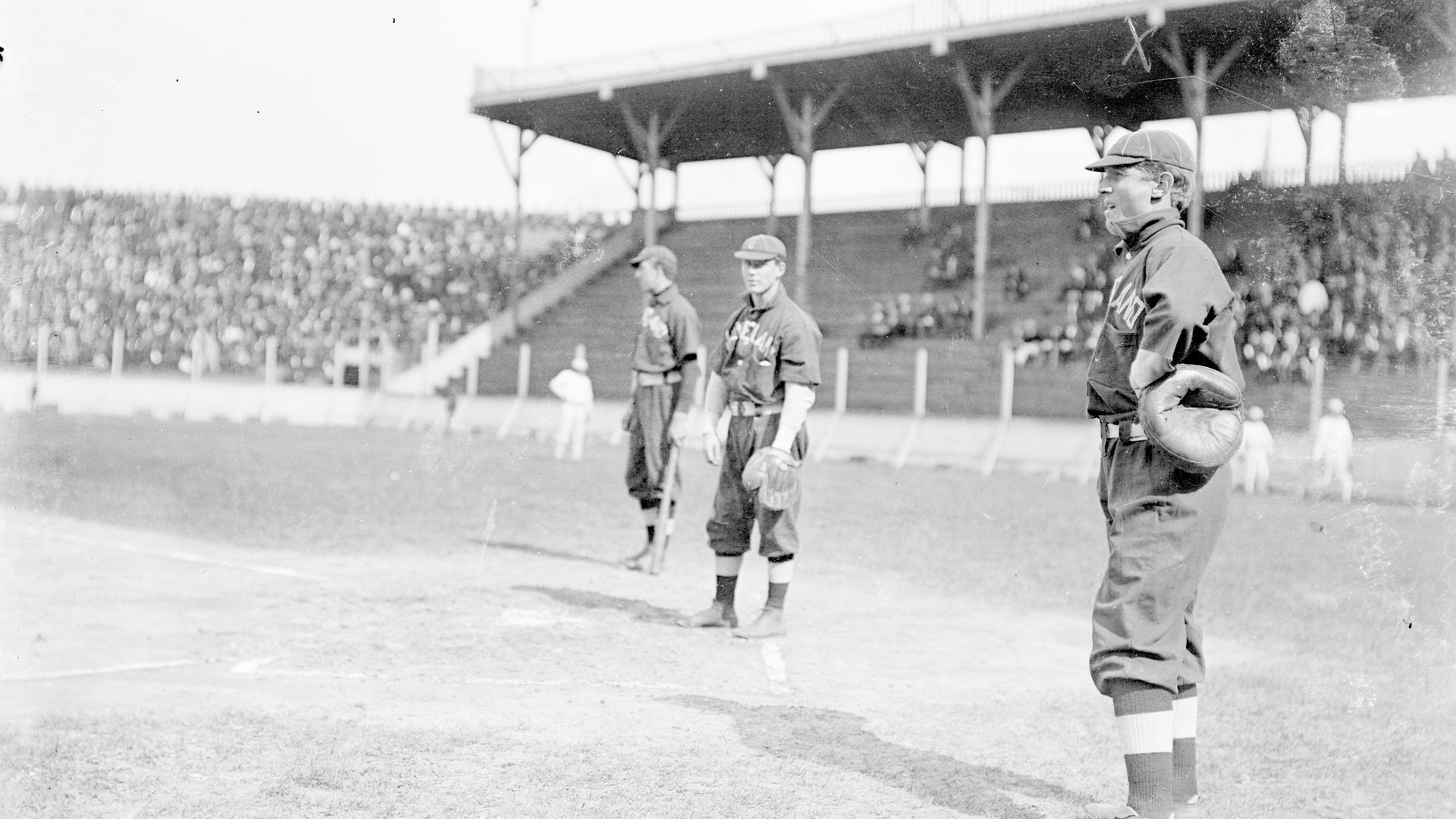 114 years ago today, Cleveland Naps shortstop Neal Ball turned the first unassisted triple play in MLB history, Jeff writes.
Why it matters: There have been just 15 such plays ever turned — most recently in 2009 — making it rarer than a perfect game (24) or even a four-homer game (18).
What happened: As far as unassisted triple plays go, Ball's was fairly standard: With men on first and second and no outs in the second inning, he caught a line drive (one out), stepped on second (two) and tagged the runner coming from first on a hit-and-run (three).
Fun fact: None other than Cy Young himself was on the mound for the Naps that day. He pitched a complete game in Cleveland's 6-1 win over the Red Sox.
Fun fact No. 2: This was Ball's third season, and he happened to hit his first career HR on the same day — one of just four he'd hit in his seven-year career.
8. 📺 Watchlist: MLS All-Star Game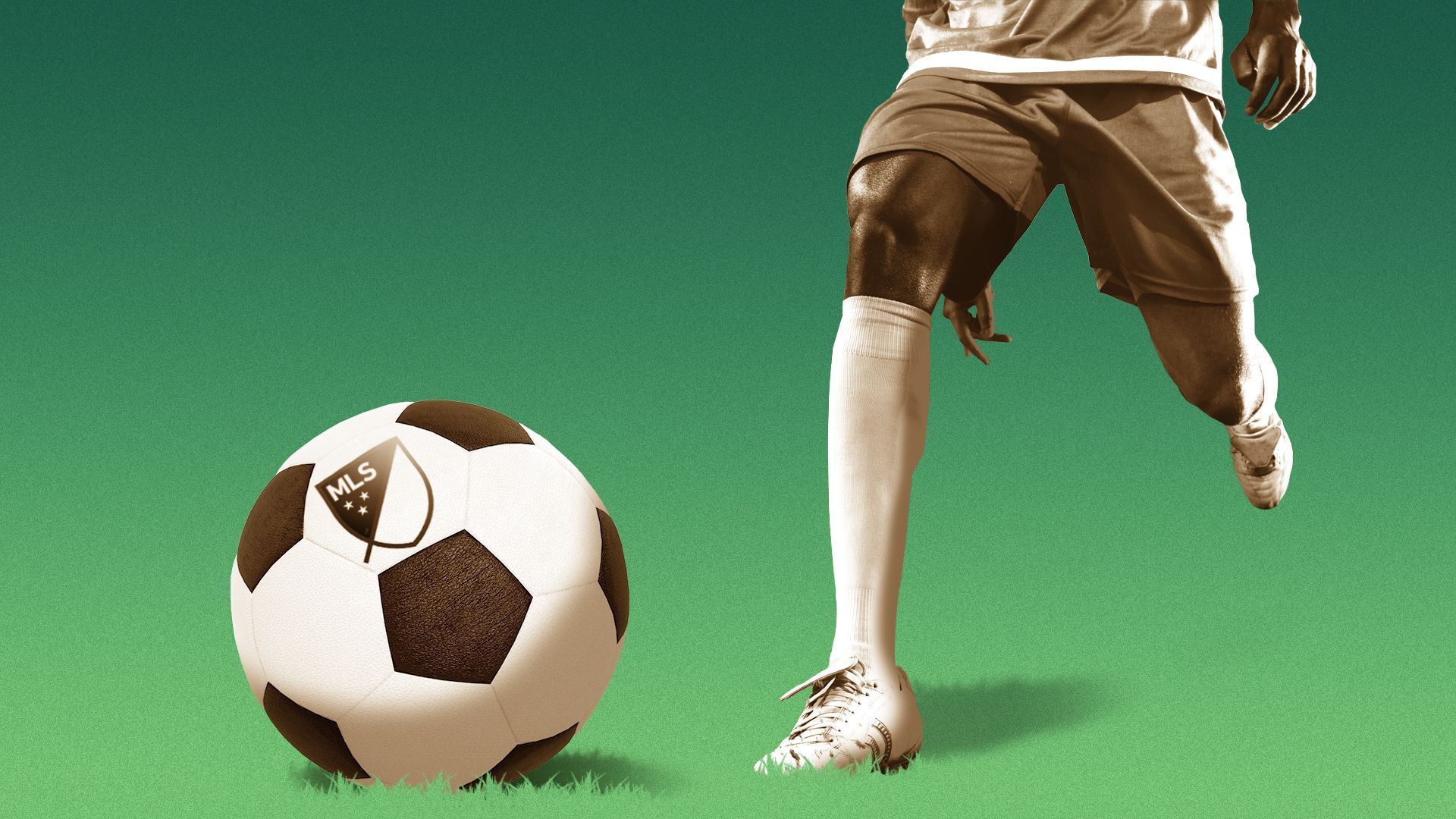 The MLS All-Stars take on Arsenal tonight (8pm ET, Apple TV) at Audi Field in Washington, D.C., marking a return to the game's previous format.
Flashback: From 2005-19, MLS All-Stars played a top European team, including a 2-1 loss to Arsenal in 2016. The last two years, they faced off against the Liga MX (Mexico) All-Stars.
Roster: 28 players from 18 clubs made the squad, including three from league-leading FC Cincinnati and two each from Atlanta, Columbus, D.C., LAFC, Nashville, New England, Philadelphia and St. Louis.
More to watch:
9. 🎓 NCAA trivia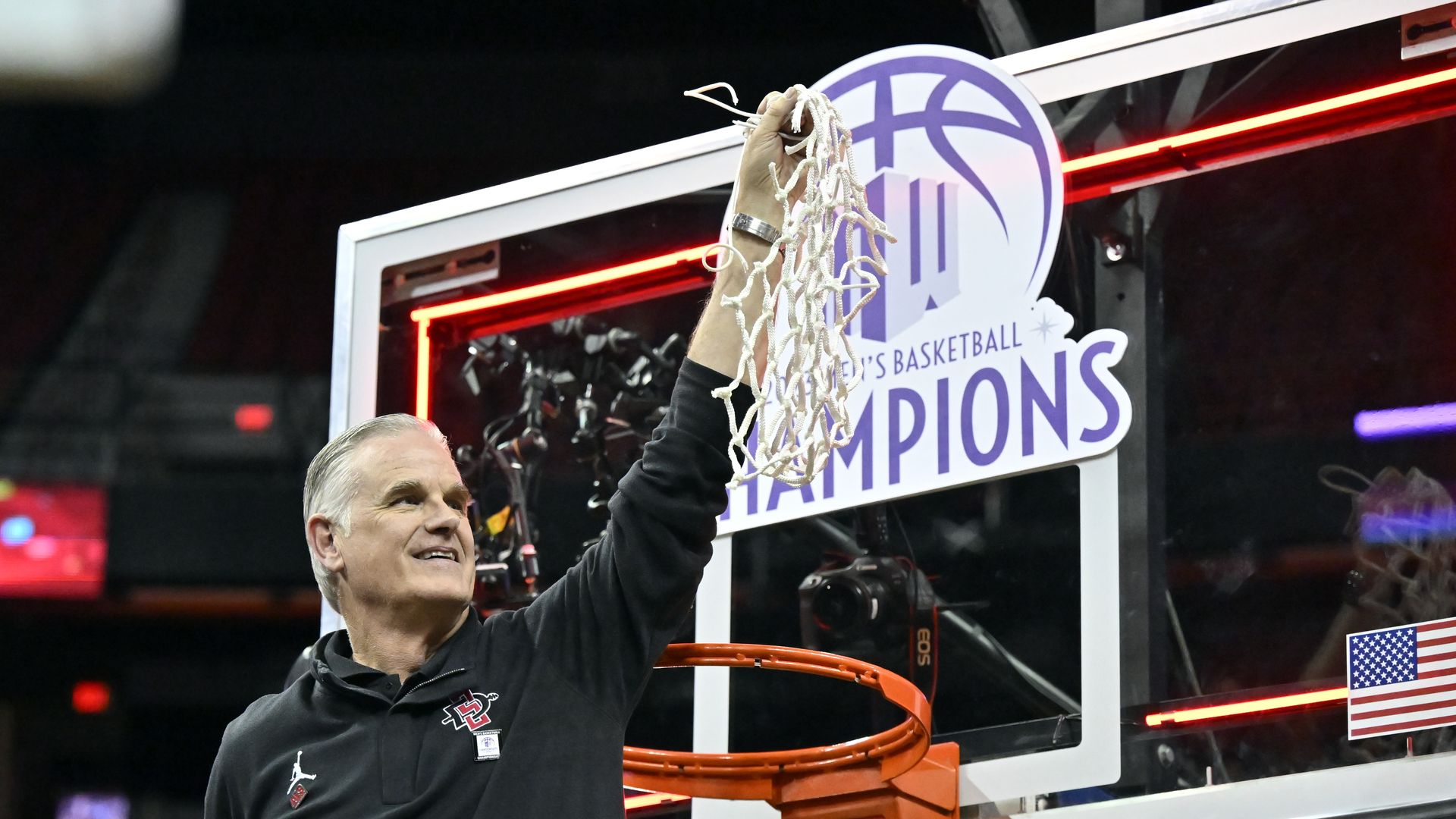 San Diego State is staying in the Mountain West after all, walking back plans to leave.
Question: Can you name the other 10 Mountain West schools?
Hint: Two more are in California.
Answer at the bottom.
10. 🏟️ 1 turf thing: Blacked out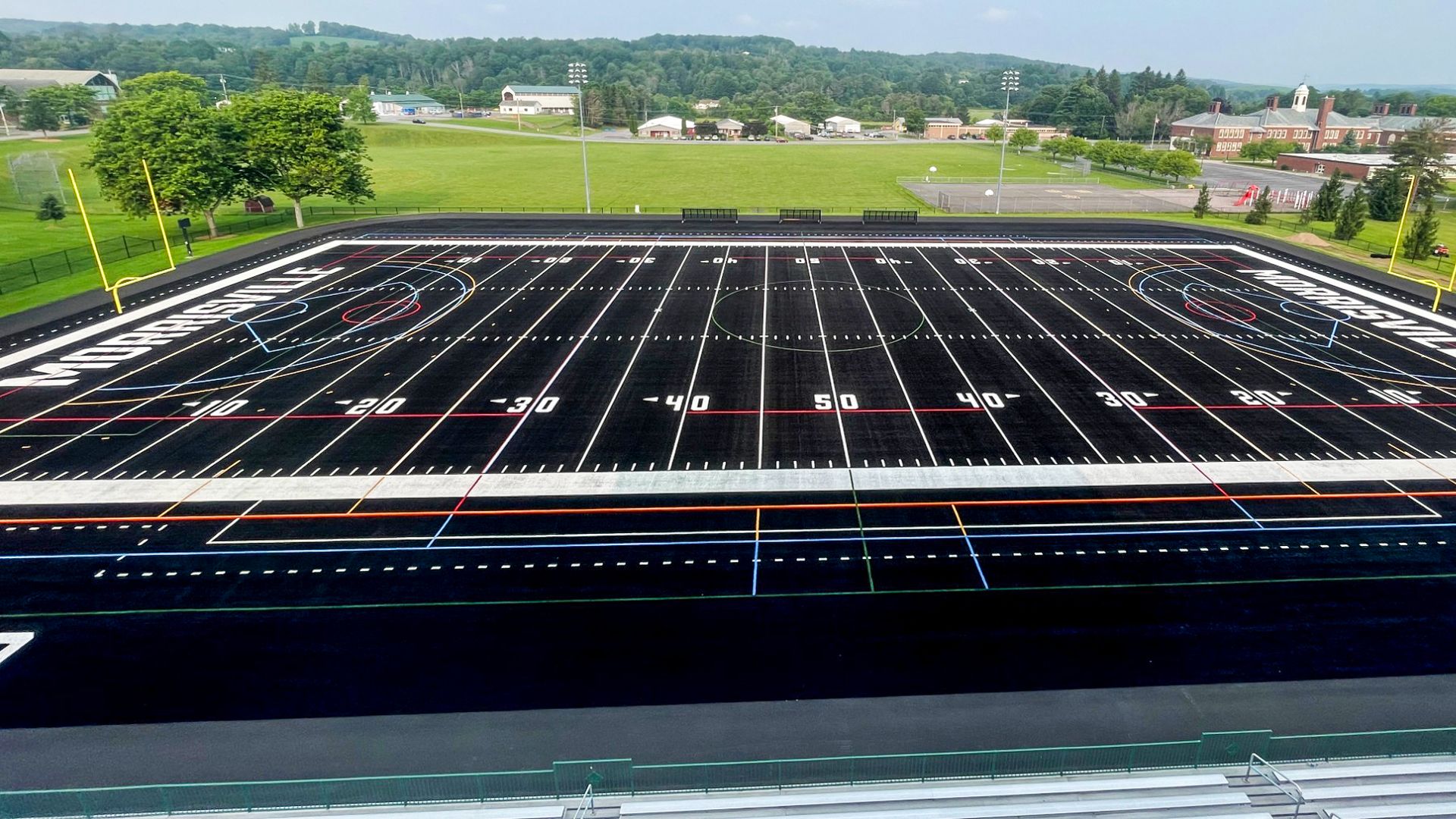 SUNY Morrisville unveiled its new black turf field on Tuesday.
State of play: The D-III school near Syracuse is the latest college with an unconventional field color, joining the likes of:
Boise State: Blue
Coastal Carolina: Teal
Eastern Michigan: Gray
Eastern Washington: Red
Talk tomorrow,
Kendall "Guess what day it is?" Baker
Trivia answer: Air Force, Boise State, Fresno State, Colorado State, Nevada, New Mexico, San Jose State, UNLV, Utah State, Wyoming
🙏 Thanks for reading! Follow us for more (@kendallbaker and @jeffreytracy). Friends can sign up here. Thanks to Matt Piper for copy edits.