👋 Happy Monday!
Word count: 1,321 words (~5 mins).
Bracket challenge: Refer 1 friend to Axios Sports using your unique referral link (click here) and both you and that friend will secure spots in our Women's World Cup Group Stage bracket, which begins later this week. Winners get free stuff.
"The People's Choice": Check out the bottom of the newsletter for a new interactive section we're experimenting with this week.
OK, let's begin…
1 big thing: ⛳️ Woodland wins U.S. Open on Father's Day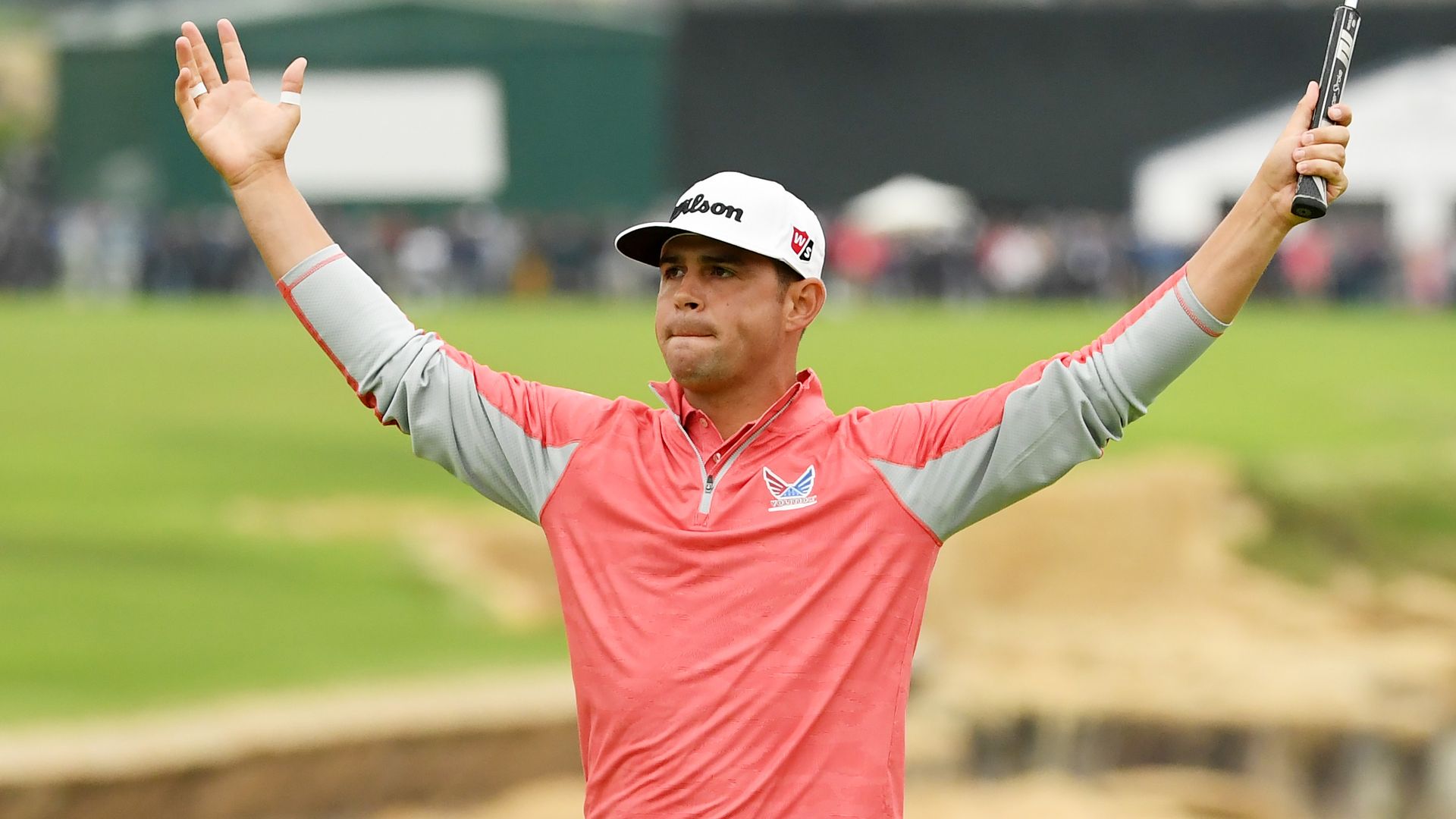 Gary Woodland (-13) held off two-time defending champion Brooks Koepka (-10) to win the U.S. Open at Pebble Beach.
Why it matters: This is the first major title for the 35-year-old Woodland, who is a self-proclaimed "late bloomer" (he played college basketball before switching to golf) and one of the most beloved guys on tour. His peers were thrilled for him.
And to accomplish such a feat on Father's Day ... in front of his father, Dan, who nearly died from a heart attack 10 years ago while Gary was playing in a tournament at this same exact course ... sports, man.
As he walked off the 18th green, Woodland immediately found his parents and first embraced his mother, Linda, before delivering a hug to Dan "that was so emotional and vigorous it was closer to a football collision," writes the L.A. Times' Sam Farmer.
"Thank you," Dan told his son at almost a whisper. "Thank you." ... Yup, I just cried a little bit writing that.
Field notes:
Koepka: The 29-year-old was vying to become the first player since Willie Anderson in 1905 to win three straight U.S. Opens. He's now gone 1-39-1-2-1-2 in the last six majors, which is hard to fathom.
Woods: Tiger (-2) stumbled out of the gate and bogeyed four of the first six holes yesterday, but closed with six birdies en route to a two-under 69, his lowest final round at a U.S. Open in 10 years.
Hovland: Victor Hovland (-4) broke Jack Nicklaus' record for lowest score for an amateur in the U.S. Open. The 21-year-old Norwegian, who just completed his junior year at Oklahoma State, was also the low amateur at the Masters.
2. ⚽️ Women's World Cup: Update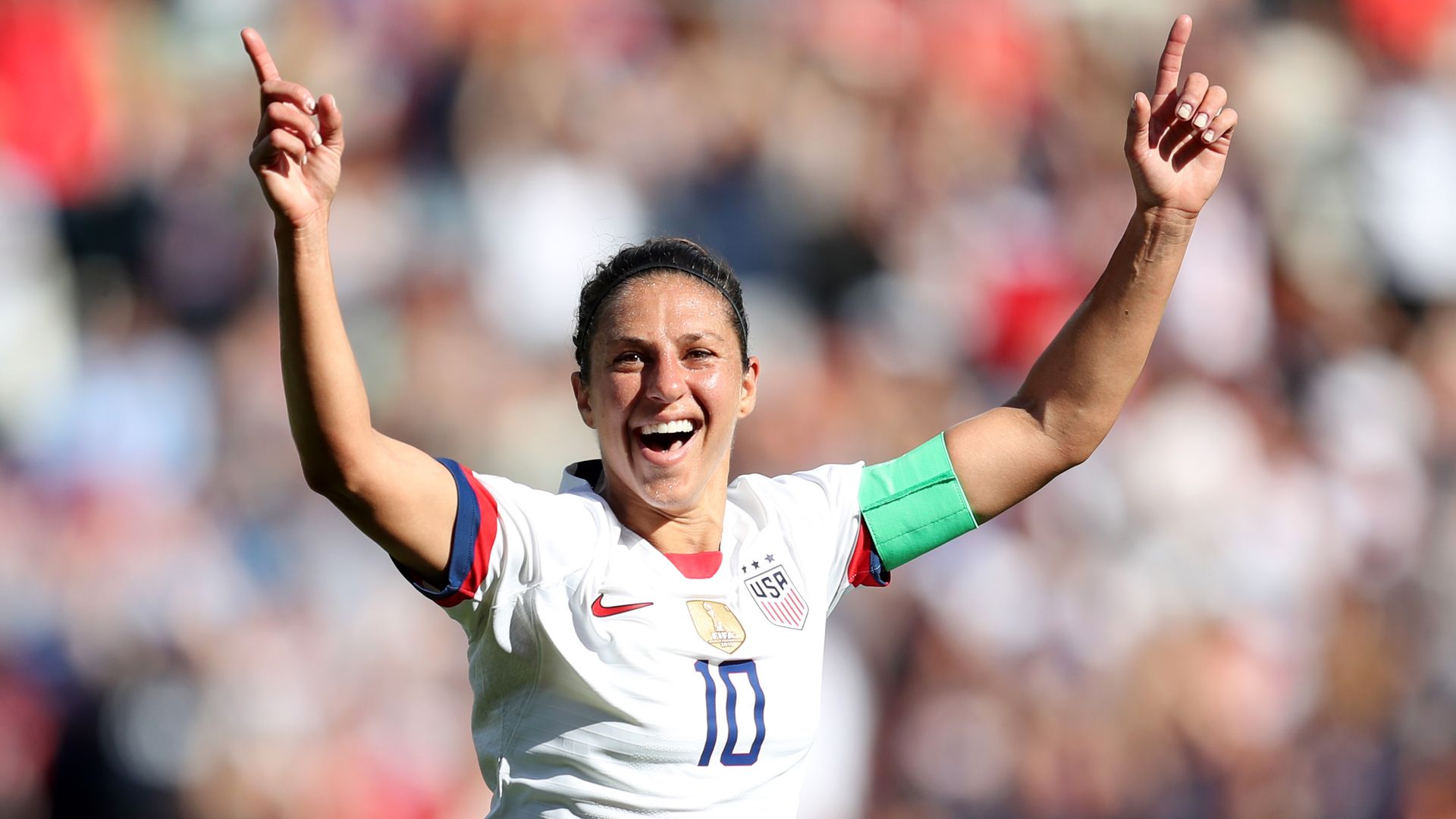 Weekend MVP
USA captain Carli Lloyd scored two goals in yesterday's 3-0 win over Chile. She's the first player to score in six straight Women's World Cup matches and her 10 career World Cup goals are third-most in USWNT history, behind Abby Wambach (14) and Michelle Akers (12).
Standings:
Group A: France (6 pts), Norway (3), Nigeria (3), South Korea (0)
Group B: Germany (6), Spain (3), China (3), South Africa (0)
Group C: Italy (6), Brazil (3), Australia (3), Jamaica (0)
Group D: England (6), Japan (4), Argentina (1), Scotland (0)
Group E: Netherlands (6), Canada (6), Cameroon (0), New Zealand (0)
Group F: USA (6), Sweden (6), Chile (0), Thailand (0)
Today:
12pm ET (Group B): Spain vs. China; Germany vs. South Africa
3pm ET (Group A): France vs. Nigeria; Norway vs. South Korea
3. 🏀 The NBA's first offseason domino has fallen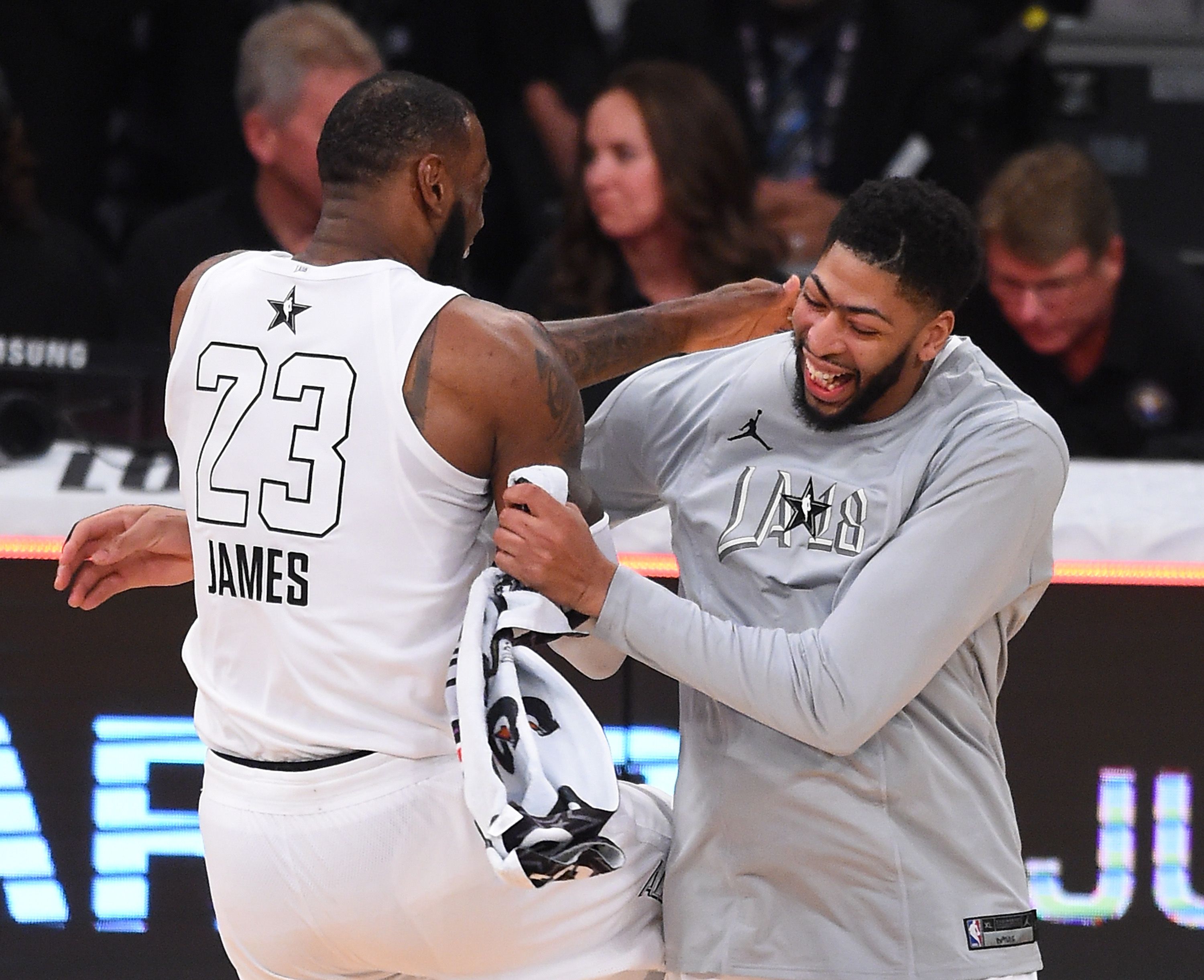 Photo: Jayne Kamin-Oncea/Getty Images
As you know, the Lakers landed Anthony Davis on Saturday, agreeing to a deal with the Pelicans that will send Brandon Ingram, Lonzo Ball, Josh Hart and three first-round picks (including No. 4 in Thursday's draft) to New Orleans.
Quick take: The Lakers are giving LeBron a running mate and may have just formed the deadliest pick-and-roll in basketball, and the Pelicans are giving Zion Williamson the future AD never had. Everybody wins.
Best tweet: "I love the idea of some kid in like 9th grade not knowing that he'll eventually be part of the Anthony Davis trade." (@NaturallyKatz)
What's next: All-Star point guard Kemba Walker will be the Laker's top free agent target, according to NYT's Marc Stein.
4. ⚾️ Baseball: By the numbers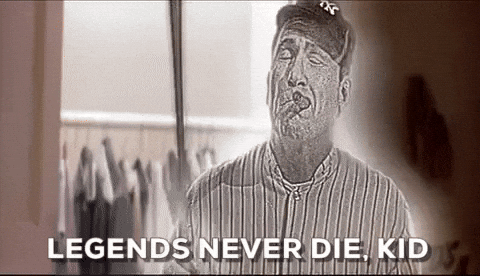 $5,640,000
A Babe Ruth Yankees jersey sold for $5.64 million at auction on Saturday — the most money ever paid for a piece of sports memorabilia.
92
The Padres and Rockies set a modern-era record by combining for 92 runs in their four-game series (Rockies won 9-6, Padres won 16-12, Rockies won 14-8, Padres won 14-13). Colorado's Charlie Blackmon also became the first player since 1900 with 15 hits in a four-game series.
21
The Yankees have acquired Edwin Encarnacion from the Mariners, meaning they now have the AL's top two home run hitters: Encarnacion (21) and Gary Sanchez (20). With Aaron Judge and Giancarlo Stanton set to return as early this week, the Bombers could have comic book power.
Bonus: 📸 Pause for photos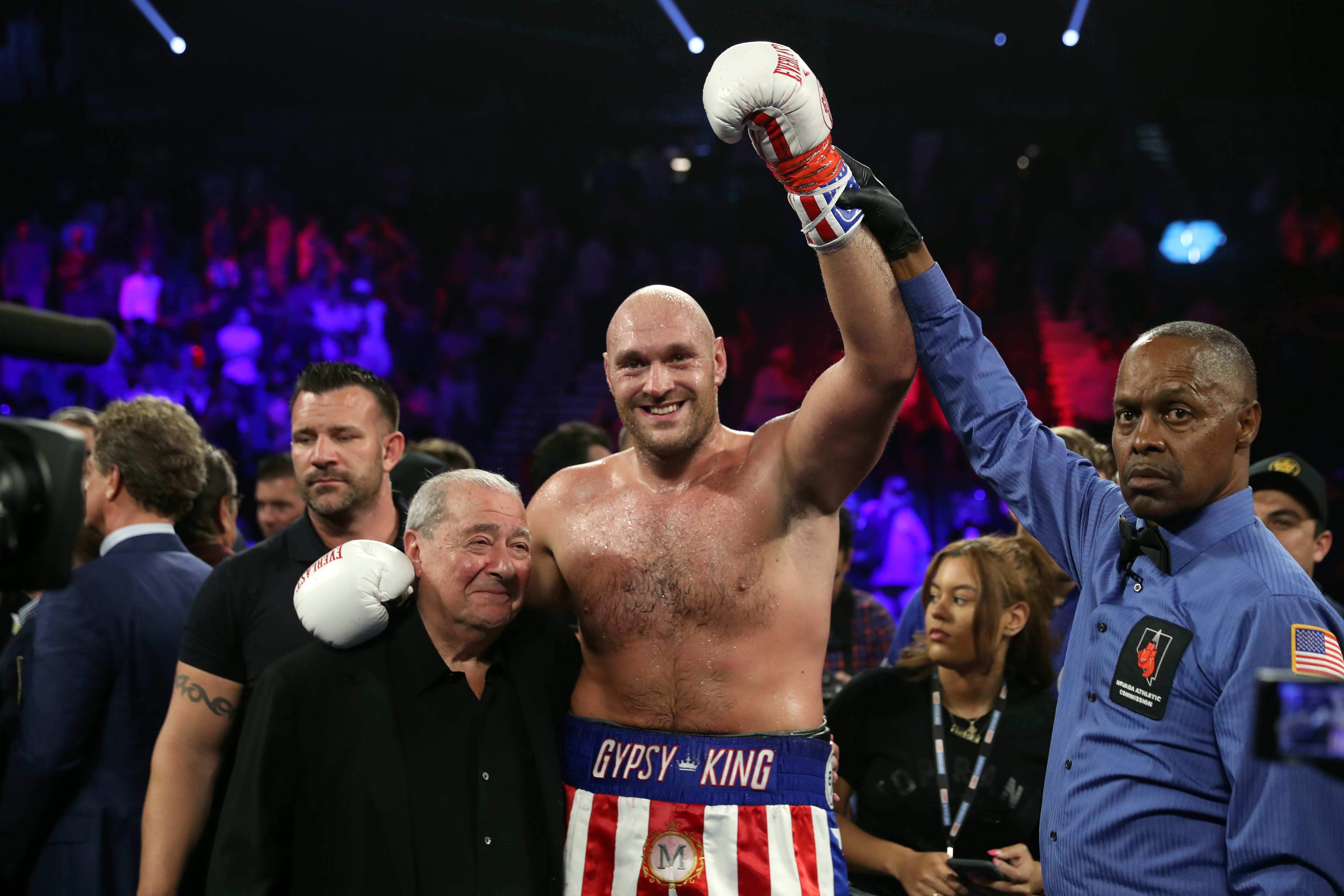 Photo: Steve Marcus
LAS VEGAS — Tyson Fury easily defeated Tom Schwarz to retain his lineal heavyweight title (whatever that means). And then he sang Aerosmith to his wife.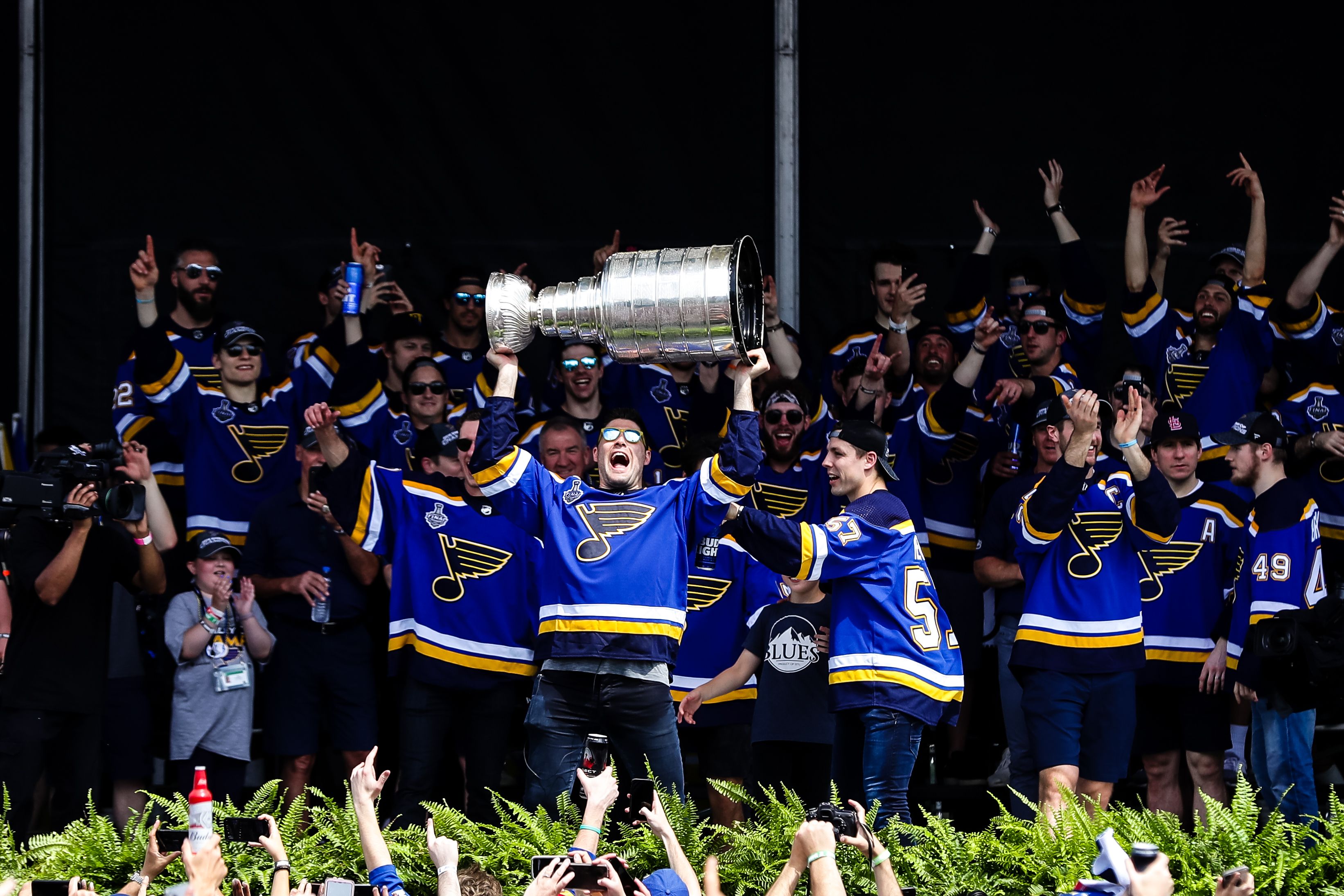 Photo: Tim Spyers/Icon Sportswire via Getty Images
ST. LOUIS — "St. Louis turned up to celebrate the Blues, and the Blues flipped the script, celebrating the city crazy enough to believe this was all possible." Go deeper.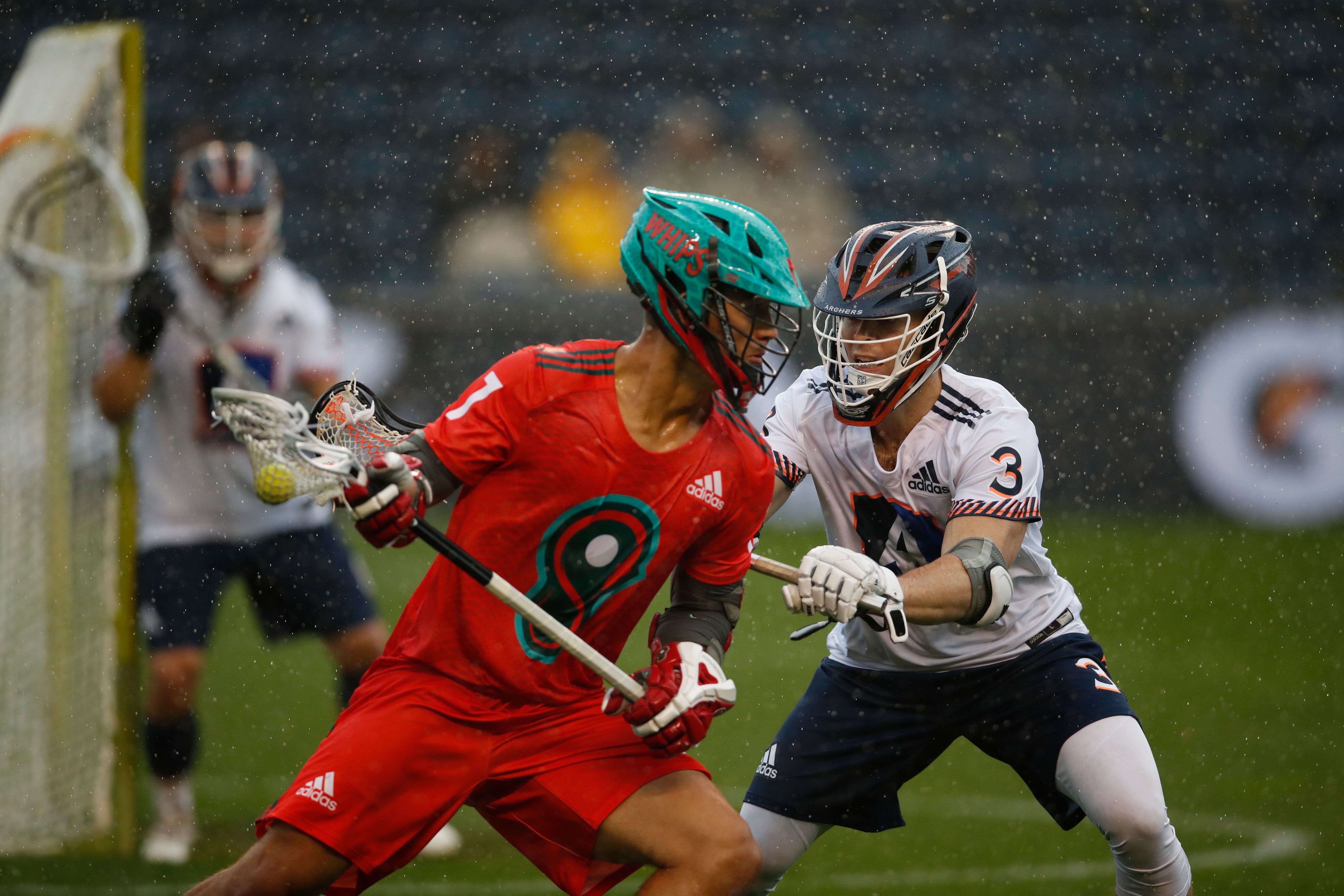 Courtesy: Premier Lacrosse League
CHICAGO — Week 3 of the Premier Lacrosse League's inaugural season saw two undefeated teams go head-to-head, with Whipsnakes narrowly defeating Archers 11-10 in OT. Weekend's top 10 plays.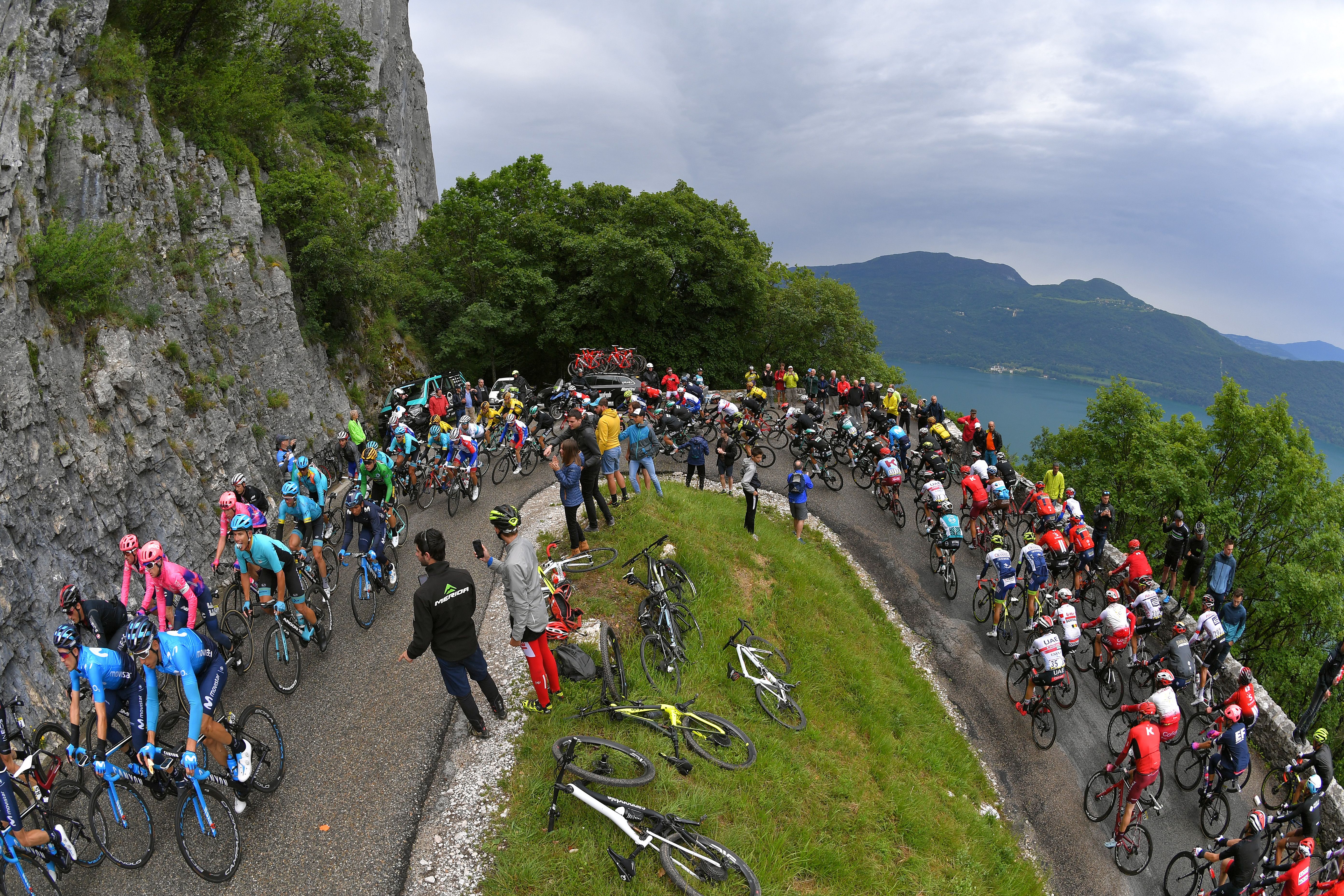 Photo: Tim de Waele/Getty Images
SAINT-MICHEL-DE-MAURIENNE, France — Denmark's Jakob Fuglsang won the Criterium du Dauphine, one of the main races in the lead-up to next month's Tour de France.
5. 🏟 Best/worst MLB ballparks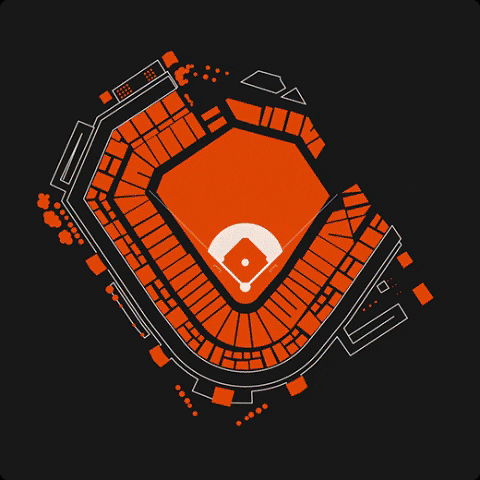 Ticket marketplace SeatGeek surveyed 8,000 MLB fans about their local ballpark's atmosphere, food and bathrooms, then ranked them based on the results.
Atmosphere
Top 5: PNC Park (Pirates), Petco Park (Padres), Oracle Park (Giants), Citizens Bank Park (Phillies), Busch Stadium (Cardinals)
Bottom 5: RingCentral Coliseum (Athletics), Tropicana Field (Rays), Rogers Centre (Blue Jays), Chase Field (Diamondbacks), Guaranteed Rate Field (White Sox)
Food
Top 5: Guaranteed Rate Field (White Sox), Citizens Bank Park (Phillies), Petco Park (Padres), Citi Field (Mets), Oracle Park (Giants)
Bottom 5: Rogers Centre (Blue Jays), Tropicana Field (Rays), RingCentral Coliseum (Athletics), Great American Ball Park (Reds), Kauffman Stadium (Royals)
Bathrooms
Top 5: SunTrust Park (Braves), Target Field (Twins), Petco Park (Padres), Miller Park (Brewers), Minute Maid Park (Astros)
Bottom 5: RingCentral Coliseum (Athletics), Fenway Park (Red Sox), Wrigley Field (Cubs), Tropicana Field (Rays), Dodger Stadium (Dodgers)
6. June 17, 1976: 🏀 The modern NBA is born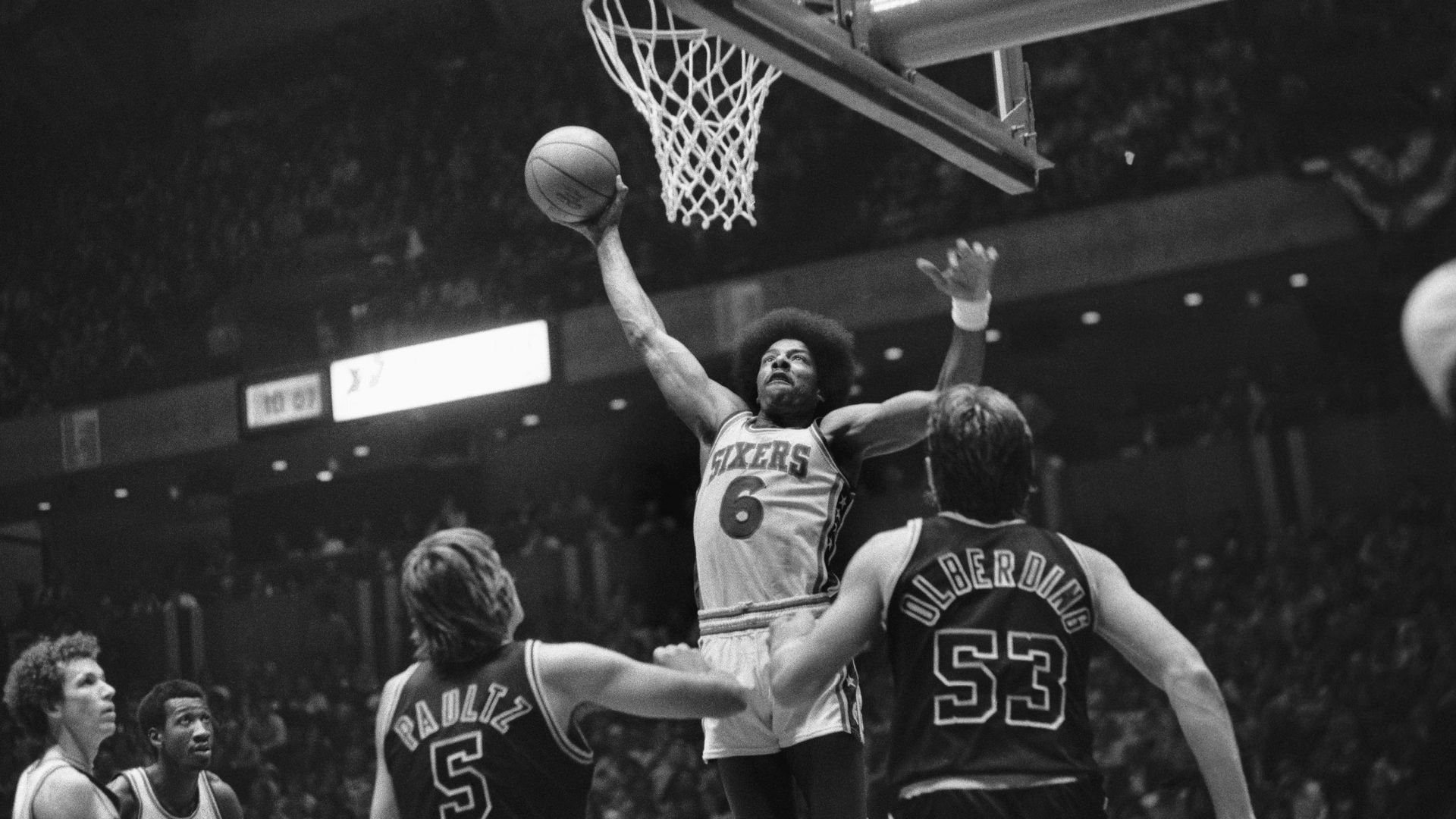 43 years ago today, four ABA teams — the Denver Nuggets, Indiana Pacers, New York Nets and San Antonio Spurs — merged with the NBA.
The terms: Each team was required to pay the NBA $3.2 million and would receive no money from national television contracts for the first three seasons. They also couldn't participate in the 1976 draft.
The impact: 10 of the 24 All-Stars in the 1977 NBA All-Star Game were former ABA players.
Go deeper: The ABA is long gone, but it remains the soul of the NBA
7. ⛳️ Golf trivia
Victor Hovland is the first player since 1998 to earn low amateur honors in the U.S. Open and the Masters in the same year.
Question: Who accomplished that feat in 1998?
Hint: Entering the year, he was the highest-earning active full-time PGA Tour player without a major title. Biggest non-major win: 2012 Players Championship.
Answer at the bottom.
8. The Ocho: 🏏 India beats Pakistan in massive cricket match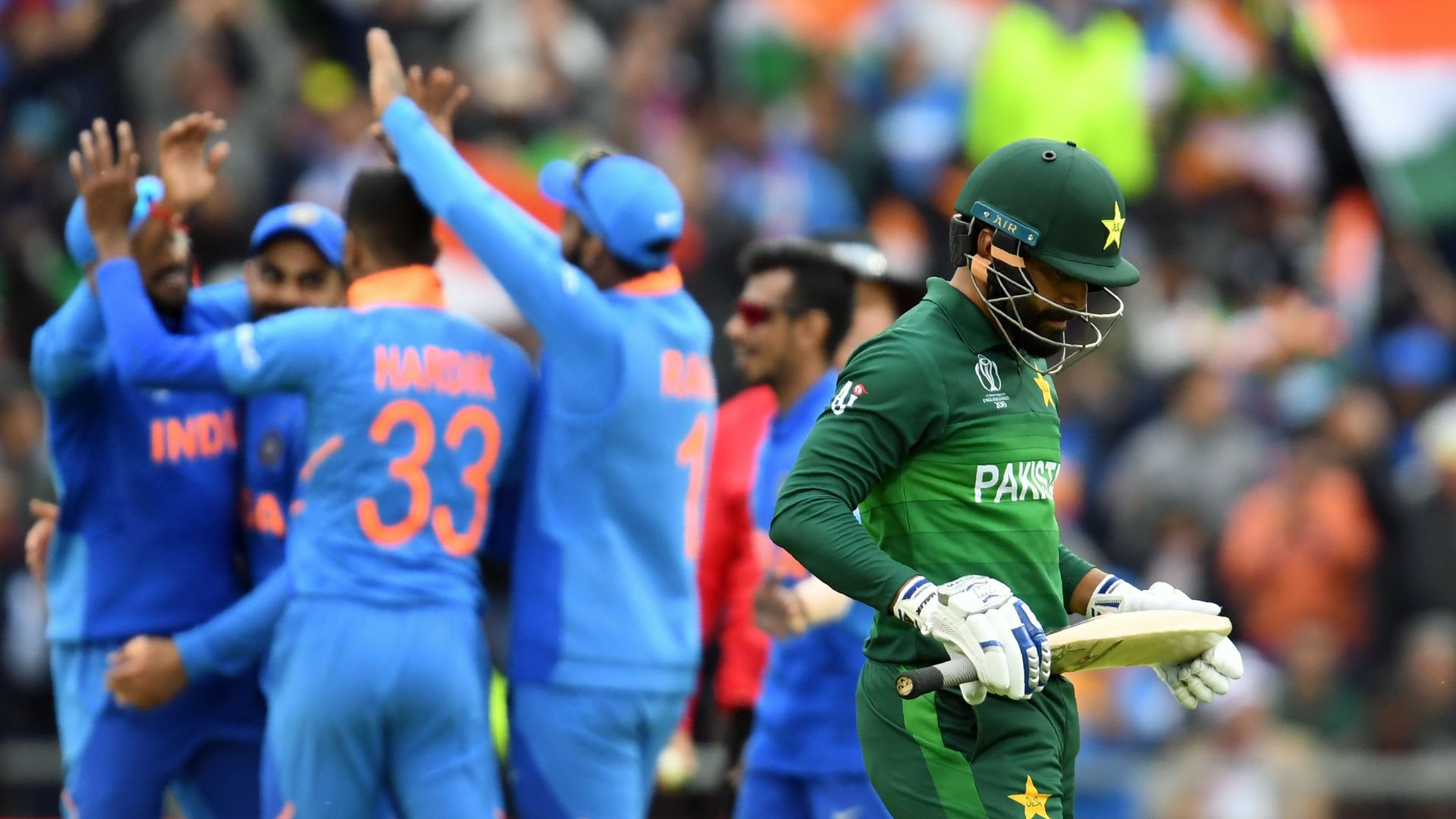 Amidst downpours and drizzle in Manchester, England, India defeated Pakistan by 89 runs in the Cricket World Cup yesterday.
By the numbers: An estimated 1 billion people watched the broadcast, which is nearly 10 times more viewers than the highest-rated Super Bowl.
The 10 most watched regular-season college football games ever have drawn ~170 million viewers combined. Seven times as many people watched a single cricket match.
The total number of U.S. viewers who tuned in to Game 6 of the NBA Finals was 56 times smaller than yesterday's expected cricket audience.
9. 📚 Good reads
🥊 Andy Ruiz Jr. Shocked the Boxing World. But Not His Hometown. (NYT)
"The novelist Joyce Carol Oates may have called boxing 'America's tragic theater,' but the Ruiz story, as far as it goes, offers a stirring alternative and shows the sport still has the power to inspire."
🏈 Pat Bowlen, the Denver Broncos Owner Who Changed The NFL (WSJ)
"Bowlen, who died late Thursday night at 75 … turned the Broncos into the NFL's model franchise, with three Super Bowl titles since he bought the team. More broadly, it is impossible to understand the modern NFL and its television might without seeing his invisible fingerprints."
🏀 Toronto is Now the Center of the Basketball Universe (The Ringer)
"The Raptors' run to the title … marks more than just the end of the area's decades-long title drought. It is a culmination, completing Toronto's transformation into a full-fledged basketball city. Thirty years ago, none of this existed. There were no Jurassic Parks, no 'We the North' rallying cries."
10. 🏈 Vote: "The People's Choice"
We're trying something new this week called "The People's Choice," where we pose a question and then you, the readers, decide the answer through a week-long head-to-head bracket.
This week's question: The two best college football coaches in the country are clearly Alabama's Nick Saban and Clemson's Dabo Swinney. Who is the third-best?
Click to vote: The top four vote-getters will move on to the next round.
See you tomorrow,
Kendall "Love you, Dad" Baker
Trivia answer: Matt Kuchar