Axios Sports
March 23, 2020
👋 Good morning! At the bottom of every newsletter this week, you'll find our "Top 50 Sports Movies" countdown, complete with links to iconic scenes and directions on where to stream (if available). We begin today with Nos. 50–41.
Today's word count: 1,678 words (6 minutes).
1 big thing: 🥇 Delaying the Olympics feels inevitable
The International Olympic Committee acknowledged for the first time yesterday that it may have to postpone the Tokyo 2020 Games — an outcome that once felt impossible but now, amid mounting external pressure, feels inevitable.
Details: The IOC set a four-week deadline for a decision and added that canceling the Games is not under consideration because that "would not solve any of the problems or help anybody."
Driving the news:
Between the lines: Most of the concern surrounding the Olympics has been about the safety of the event, itself, which would see thousands of athletes live in close quarters for weeks before flying back to their home countries.
Missing from that discussion is the topic of athlete training, which has been disrupted in almost every country due to closed facilities and other pandemic-related challenges.
87% of track and field athletes in the poll I cited above said their training has been adversely affected by the coronavirus.
Team USA swimmers Katie Ledecky and Simone Manuel, who have 10 Olympic medals between them, were unable to swim last week after the Stanford facilities where they train were shut down.
The bottom line: Since the first modern Olympics in 1896, the Games have been canceled three times because of world wars (1916, 1940, 1944) but never postponed. That seems destined to change in the coming weeks or even days.
Should that happen, it's hard to overstate how many people and businesses would be impacted. Suspending the NBA and NHL seasons is one thing, but postponing the largest sports gathering on Earth is a totally different beast.
Whereas the NBA and NHL have a combined 1,222 athletes from 64 countries who play 81+ games annually, the Summer Olympics features more than 11,000 athletes from all corners of the world, many of whom train their entire lives for one shot at glory.
2. 🏁 Hamlin edges Dale Jr. to win virtual Homestead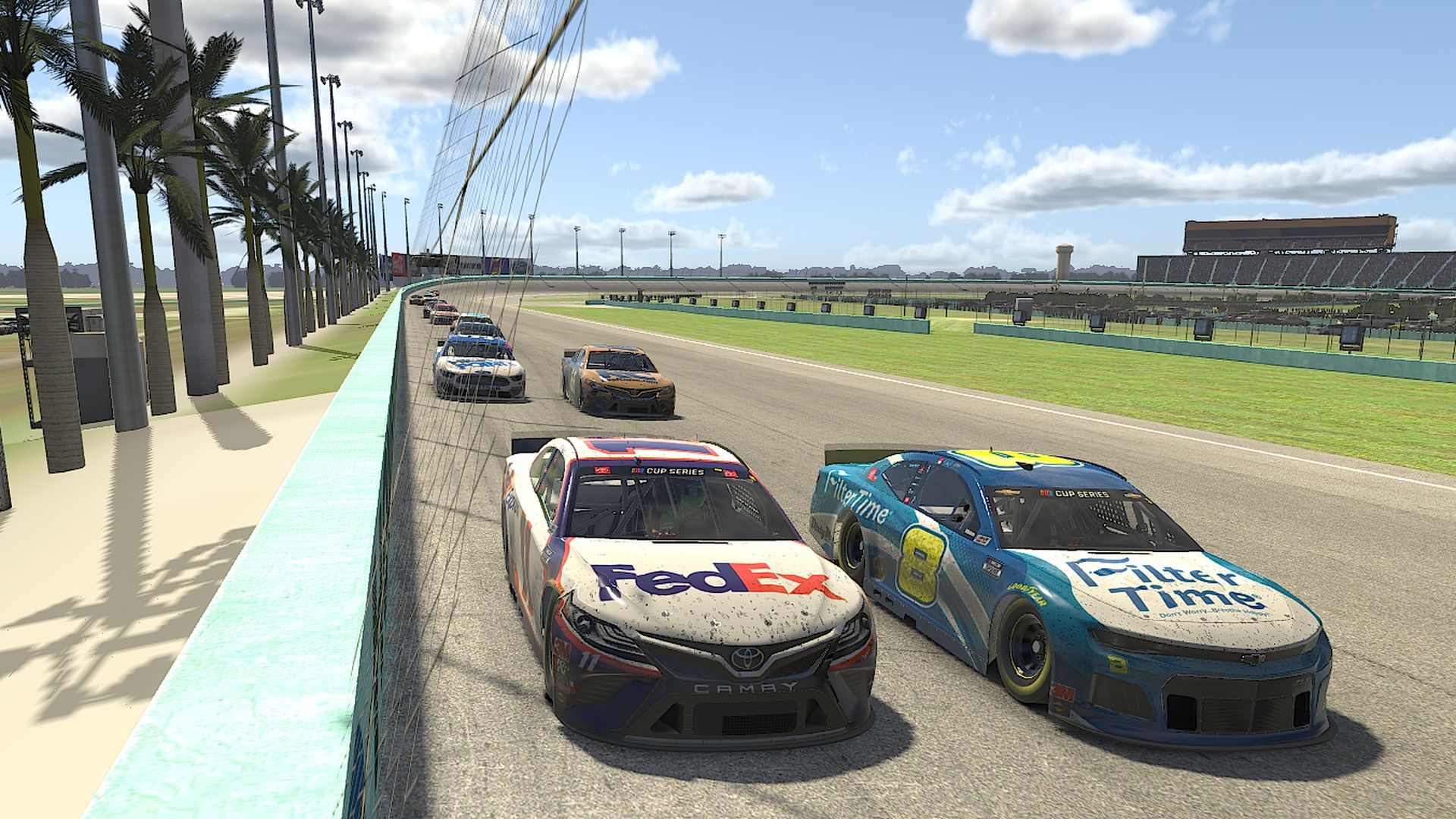 FS1 broadcast a NASCAR race yesterday, and a lot of things felt familiar, from the pre-race prayer and national anthem to camera shots of the leaders and a racetrack lined with billboards.
One big difference: It was a video game. Real NASCAR drivers were behind the wheels, but they were racing on a digital track from the comfort of their living rooms using a platform called iRacing.
How it worked: iRacing is a simulation platform used by everyone from game enthusiasts to professional drivers looking to get extra practice. There's even the eNASCAR Coca-Cola iRacing Series, where the world's best simulation drivers compete in a season for more than $300,000.
The winner: Three-time Daytona 500 winner Denny Hamlin beat Dale Earnhardt Jr. off the final corner to win the race at virtual Homestead-Miami Speedway.
Fun fact: This was Hamlin's 31st victory in iRacing, which is where he was first discovered by Earnhardt long before he became one of NASCAR's highest-paid drivers.
Equipment: Truck Series driver Ty Majeski, ranked one of the best iRacers in the world, competed from a computer propped on a wooden desk with a steering wheel attached, while Hamlin raced barefoot in a $40,000 rig.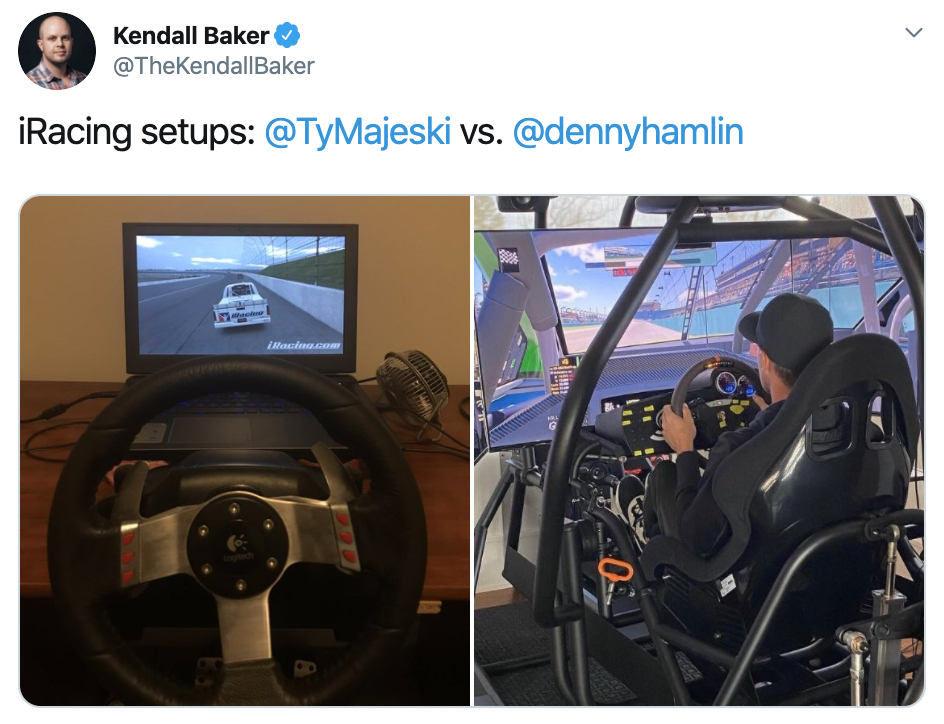 The big picture: With "real" sports on hiatus, virtual sports are having a moment, as leagues and media partners get creative in how to reach fans.
Soccer: The top teams in La Liga held a FIFA tournament, with one player from each club controlling their respective team. (Real Madrid, controlled by winger Marco Asensio, ultimately won.)
Basketball: NBC Sports Washington is broadcasting hour-long simulations of the Wizards' and Celtics' previously scheduled regular season games using NBA 2K20 and NHL 20.
Baseball: The simulation-heavy game Outside of the Park Baseball 21 is out this week and is setting records for number of purchases.
Yes, but: While NBA 2K is super realistic (LeBron plays it like its "real basketball" and uses it to test out lineups) and FIFA, NHL and OOTP offer believable simulations, virtual racing comes closer to the real thing than any other sport.
The bottom line: NASCAR, which hopes to do this every week until racing returns, has a golden opportunity to engage sports fans with what very well might be the closest thing to real sports that we have for the foreseeable future.
3. 🎓 Colorado joins California, passes NIL bill
California passed a bill in September that will allow college athletes in the state to profit off their name, image and likeness (NIL) starting on Jan. 1, 2023.
Driving the news: Colorado governor Jared Polis signed a similar bill on Friday that will take effect on the same date.
Meanwhile, in Florida, the state's House of Representatives and Senate have both approved an NIL bill that would go into effect 18 months earlier (July 1, 2021).
It now awaits the signature of governor Ron DeSantis, who announced in October that he supports such a proposal.
The backdrop: The NCAA is fearful that state-by-state action will lead to competitive unbalance and regulatory chaos and is hoping to work with Congress on passing national legislation that would supersede any state laws. But the coronavirus has stalled all progress on that front.
4. 🏆 Simulation Madness: The final two
Maryland 80, Duke 77: Anthony Cowan, MD (24 pts, 8 ast); Vernon Carey Jr., DUKE (17 pts, 10 reb)
Baylor 71, Seton Hall 64: Jared Butler, BAY (16 pts, 7 reb); Myles Powell, HALL (18 pts, 5 reb)
National championship: No. 4 Maryland vs. No. 1 Baylor — a matchup I would have thoroughly enjoyed if it had happened in real life. Two deep teams that play solid defense and rarely turn the ball over.
5. ⛳️ Golf in the age of the coronavirus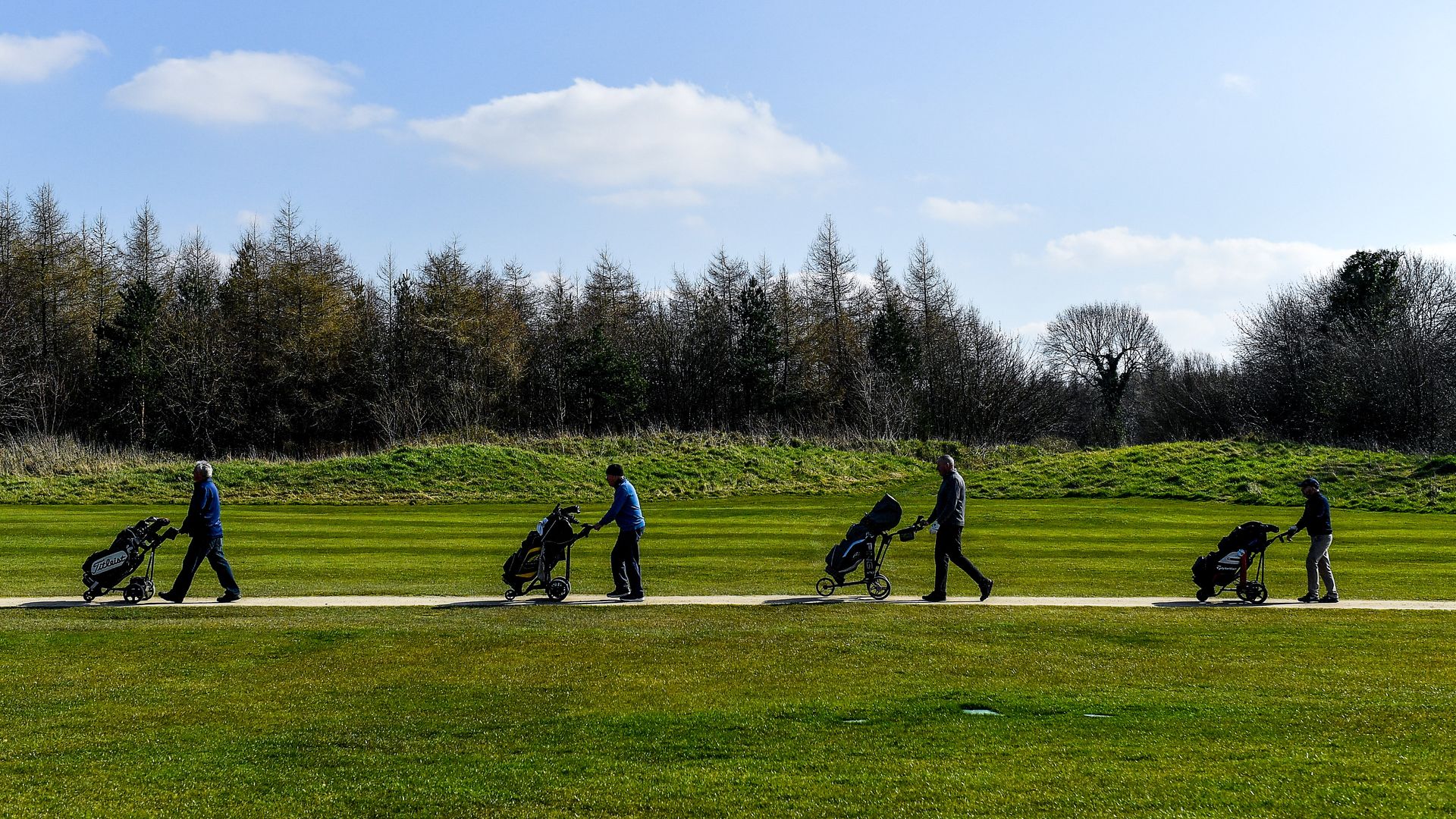 People around the world are stuck indoors without gyms to visit or recreational sports to participate in, which has made outdoor exercise difficult.
This has left golf — which is played on wide-open plots of land and doesn't require people to share equipment or come into close contact — as a rare athletic escape.
"I believe that adequate social distancing can be performed with golfing," Amesh Adalja, senior scholar at Johns Hopkins Center for Health Security, told WSJ (subscription). "If people can remain six feet apart and not touch common surfaces the game is likely safe."
Yes, but: Not all courses have remained open, and those that have stayed open are asking players to do things a bit differently.
New protocols: Leave the flagstick in, one person per cart, no rakes (use your feet) and no post-round handshake (replace with a "head nod" or "club tap," according to a memo sent to patrons of the prestigious Pinehurst Resort).
A bold solution: Some courses have raised the cups an inch off the ground, telling golfers to putt until their ball hits the elevated cup rather than sink their ball into the hole and have to reach their hand in to get it out.
6. 📊 By the numbers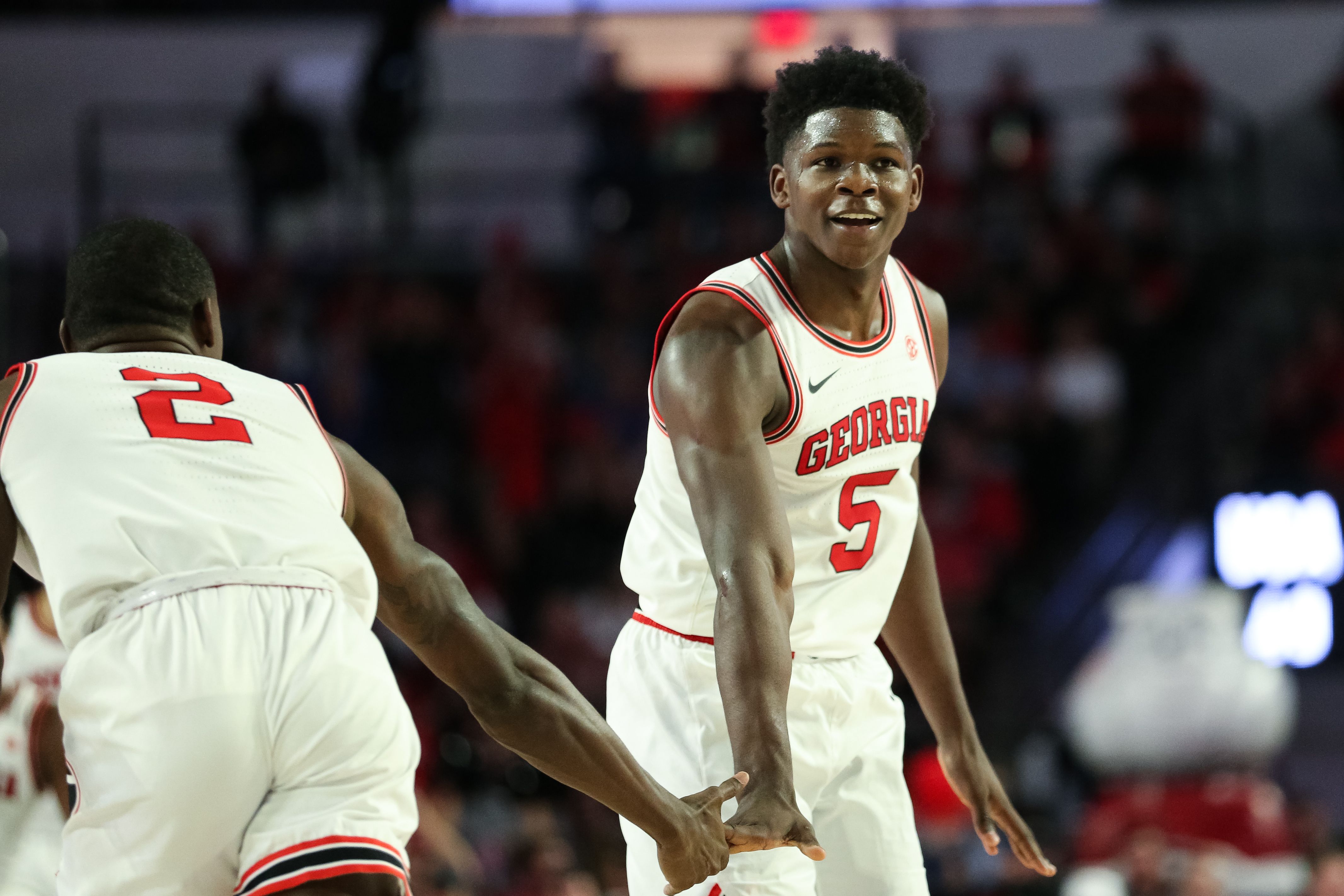 🏀 40.2 FG%: Georgia freshman Anthony Edwards has officially declared for the NBA draft and is the projected No. 1 pick despite shooting just 40.2% this season. No college player in the common draft era (since 1966) has ever gone No. 1 overall with a career field goal percentage that low.
🏈 22 running backs: Here's a stat that tells you all you need to know about the plight of the modern running back: 22 of them were taken in the 2015 NFL draft, and now that Todd Gurley is a Falcon, not a single one is still with the team that picked them.
⚽️ 107 years: Following the resignation of Carlos Cordeiro, former USWNT star Cindy Parlow Cone is now acting president of the U.S. Soccer Federation — the first female president in the organization's 107-year history.
7. March 23, 2007: 🏀 The week Kobe went atomic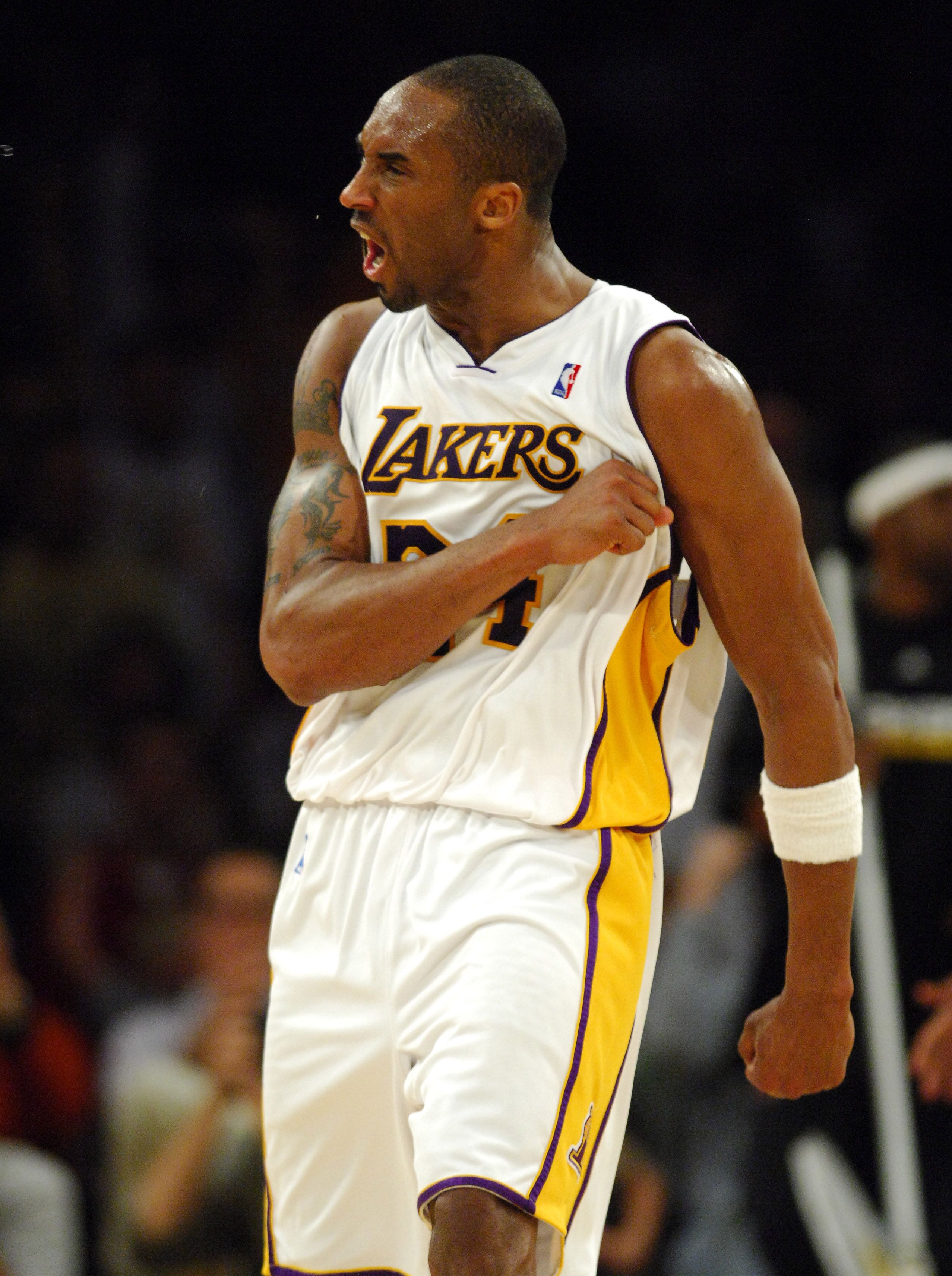 13 years ago today, Kobe Bryant dropped 50 on the New Orleans/Oklahoma City Hornets, (seeing "NOK" on the chyron will never not be weird).
That performance capped a four-game stretch during which Kobe scored 50+ each night, making him just the second player in NBA history to accomplish that feat (Wilt Chamberlain).
The streak:
The big picture: Kobe led the league in scoring that year for the second and final time and won his only MVP the following season, which was probably at least one shy of how many he should have taken home during his career.
Yes, but: When it came to doing things that just made you stop and say "wow," there was no one better, more prolific or more reliable.
P.S. ... Two nights later, he failed to extend his streak to five games when he managed just ... 43 points. Legend.
8. The Ocho: 📸 Photos 'round the world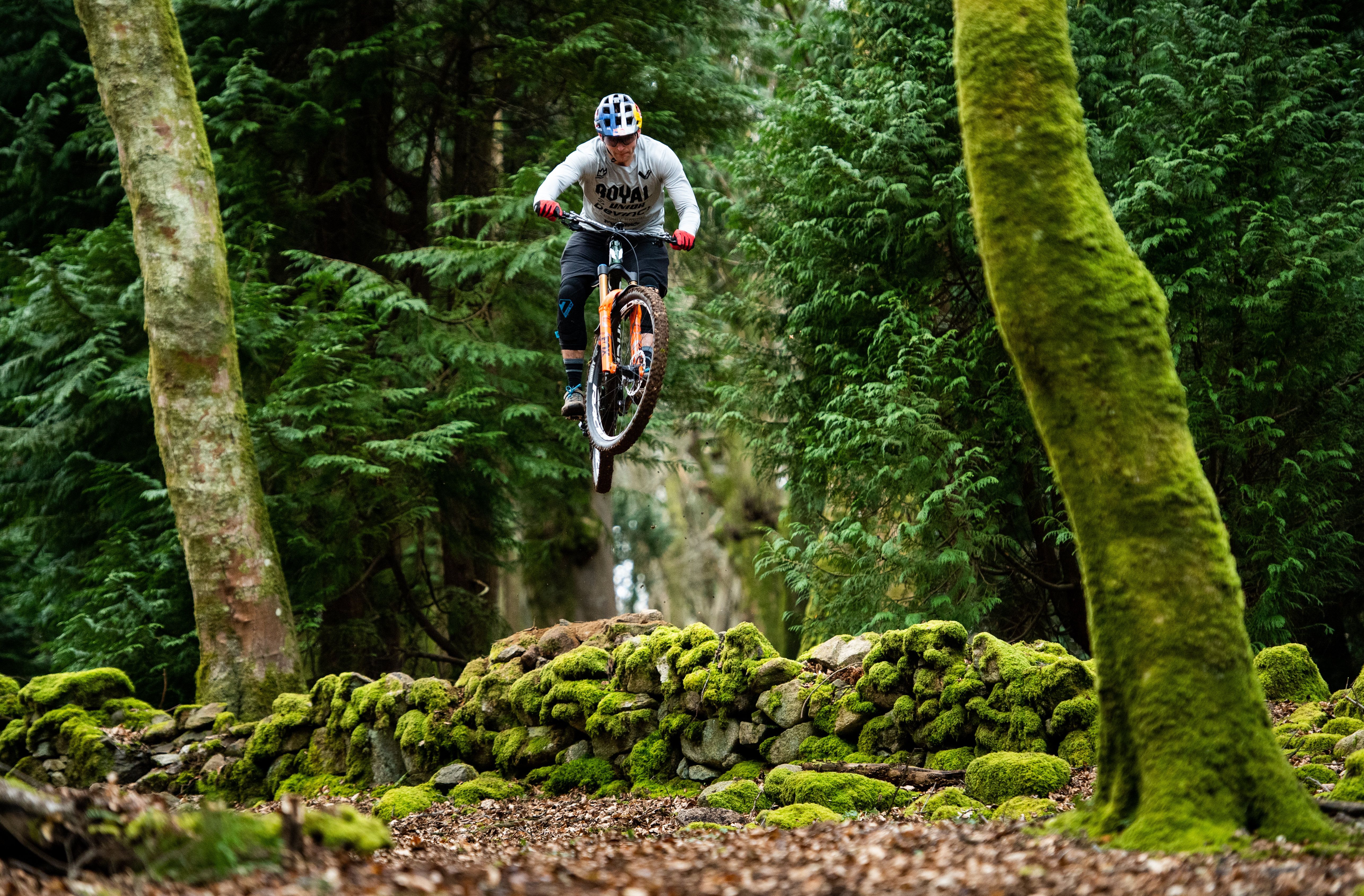 DUBLIN, Ireland — Professional mountain bike rider, Greg Callahan, trains near his home following the postponement of the opening two rounds of the Enduro World Series, in Columbia and Chile.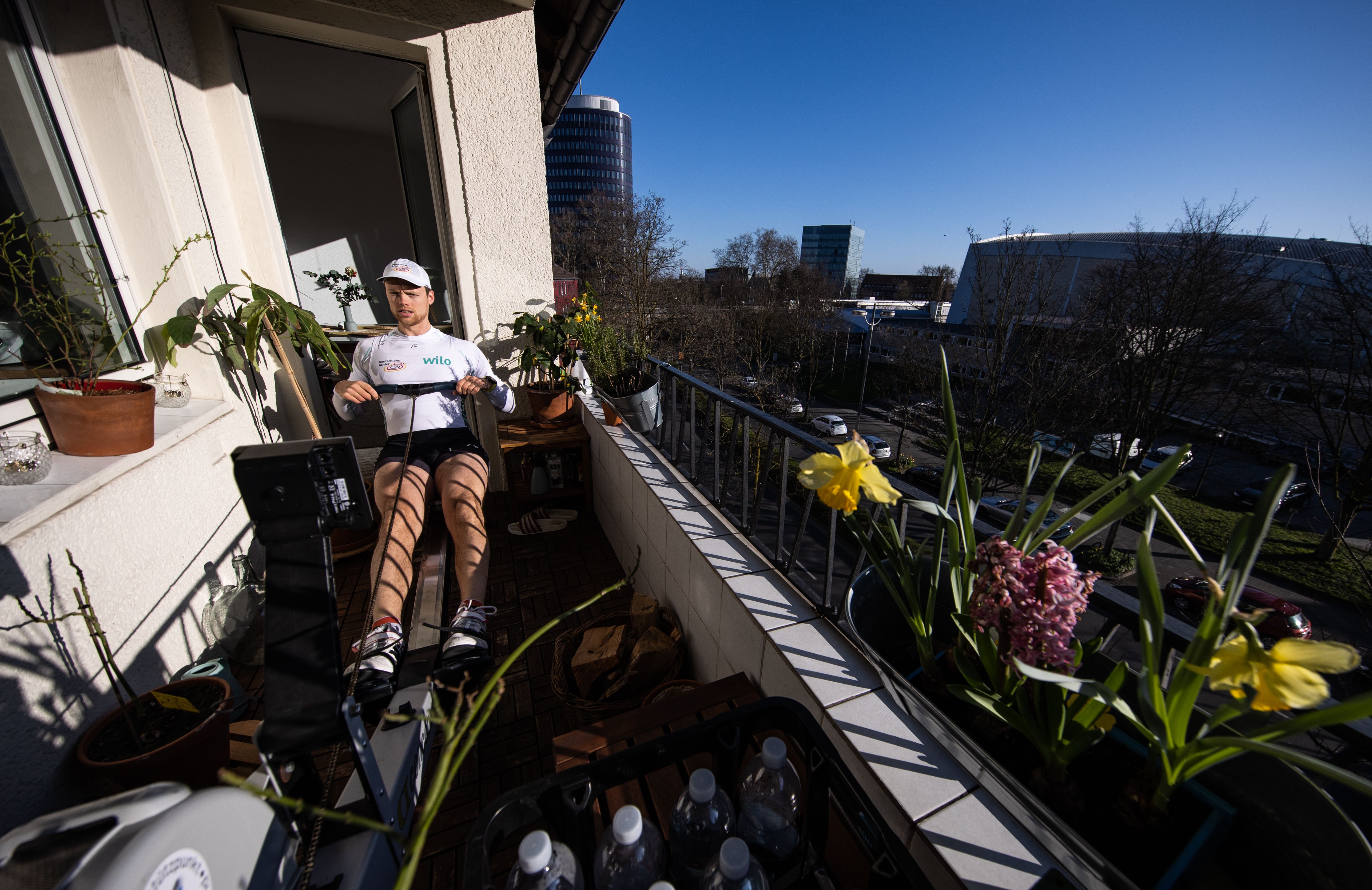 DORTMUND, Germany — With training facilities closed, German rower Johannes Weissenfeld trains on the balcony of his apartment.
ADELAIDE, Australia — Emma Adams during the Australia Olympic Games 50 meter Three Position Rifle competition.
9. 🏈 NFL trivia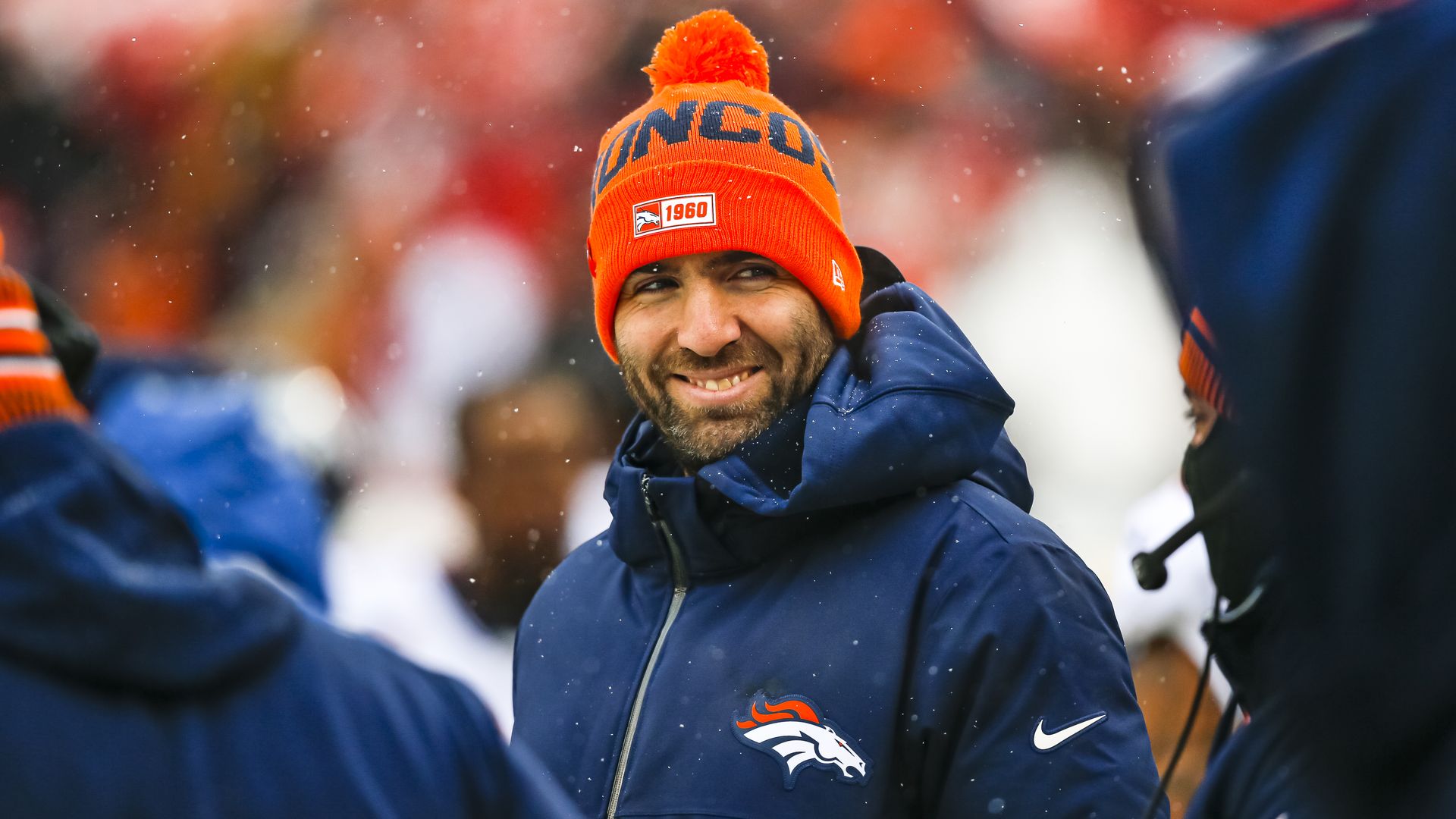 Joe Flacco, who was waived by the Broncos on Thursday, has started Week 1 in all 12 seasons of his career (2008–present).
Question: Who are the only five QBs to start Week 1 in every season during that span?
Hint: Three NFC, one AFC, one retired.
Answer at the bottom.
10. 🎬 Top 50 sports movies: Nos. 50–41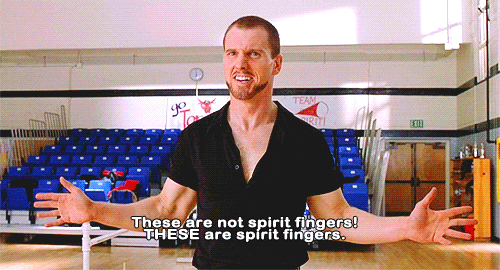 This week, our resident film buff Jeff Tracy will be unveiling his Top 50 sports movies, beginning today with Nos. 50–41.
50. Bend It Like Beckham (2002) A charming story about teenage angst and cultural identity. Plus, Keira Knightley's first starring role. What's not to like?
49. The Longest Yard (1974) The remake is great, but it can't touch prime Burt Reynolds as disgraced QB Paul Crewe in one of the earliest entries into the sports movie Hall of Fame.
48. Rush (2013) Ron Howard brings to life the Formula One rivalry between brash Brit James Hunt (Chris Hemsworth) and calculating Austrian Niki Lauda (Daniel Brühl).
47. Warrior (2011) The characters are honest, the acting is terrific and the fight scenes are brutal, elevating it above most "underdog fighter" movies.
46. Million Dollar Baby (2004) This movie cleaned up at the Oscars, winning four awards including Best Picture. I'm still angry I couldn't reach through the screen to move that stool, though.
45. Varsity Blues (1999) Toxic masculinity flows as freely as Billy Bob's maple syrup in this ode to Texas high school football, but Jonathan Moxon (James van der Beek) is the quiet hero we need in this re-watchable classic.
44. BASEketball (1998) It hasn't aged the best, but the South Park creators' lone project that they neither wrote, directed, nor produced is still wildly entertaining.
43. Blue Crush (2002) Yes, really. Not only is the surfing action epic — it's quite realistic, too.
42. Little Giants (1994) Becky "Icebox" O'Shea's decision to drop the pompoms and become the person she was born to be is a storyline worth revisiting over and over again.
41. Bring it On (2000) Gabrielle Union's turn as rival cheerleader Isis is worth the price of admission alone. This movie gets at least eight out of 10 spirit fingers.
Coming tomorrow: 40–31
Bonus: 🎶 "The Week Our Sports World Died"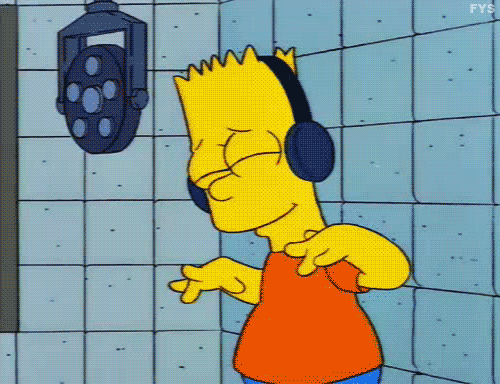 David Paro, an Axios Sports reader and part-time songwriter, has written a parody song called "The Week Our Sports World Died" to the tune of Don McLean's epic anthem, "American Pie."
Chorus:
So bye, bye to all sports worldwide
Watching Netflix, Prime and Hulu, but nothing is live
Them good old games they just don't give the same high
Singing this would be the week that sports died
This would be the week that sports died.
Talk tomorrow,
Kendall "See you on the links" Baker
Trivia answer: Aaron Rodgers, Philip Rivers, Drew Brees, Matt Ryan, Eli Manning