Axios Sports
May 04, 2022
👋 Good morning! Happy Hump Day to those who celebrate.
Today's word count: 1,768 words (7 minutes).
Let's sports...
1 big thing: ⚾️ The women at the helm of history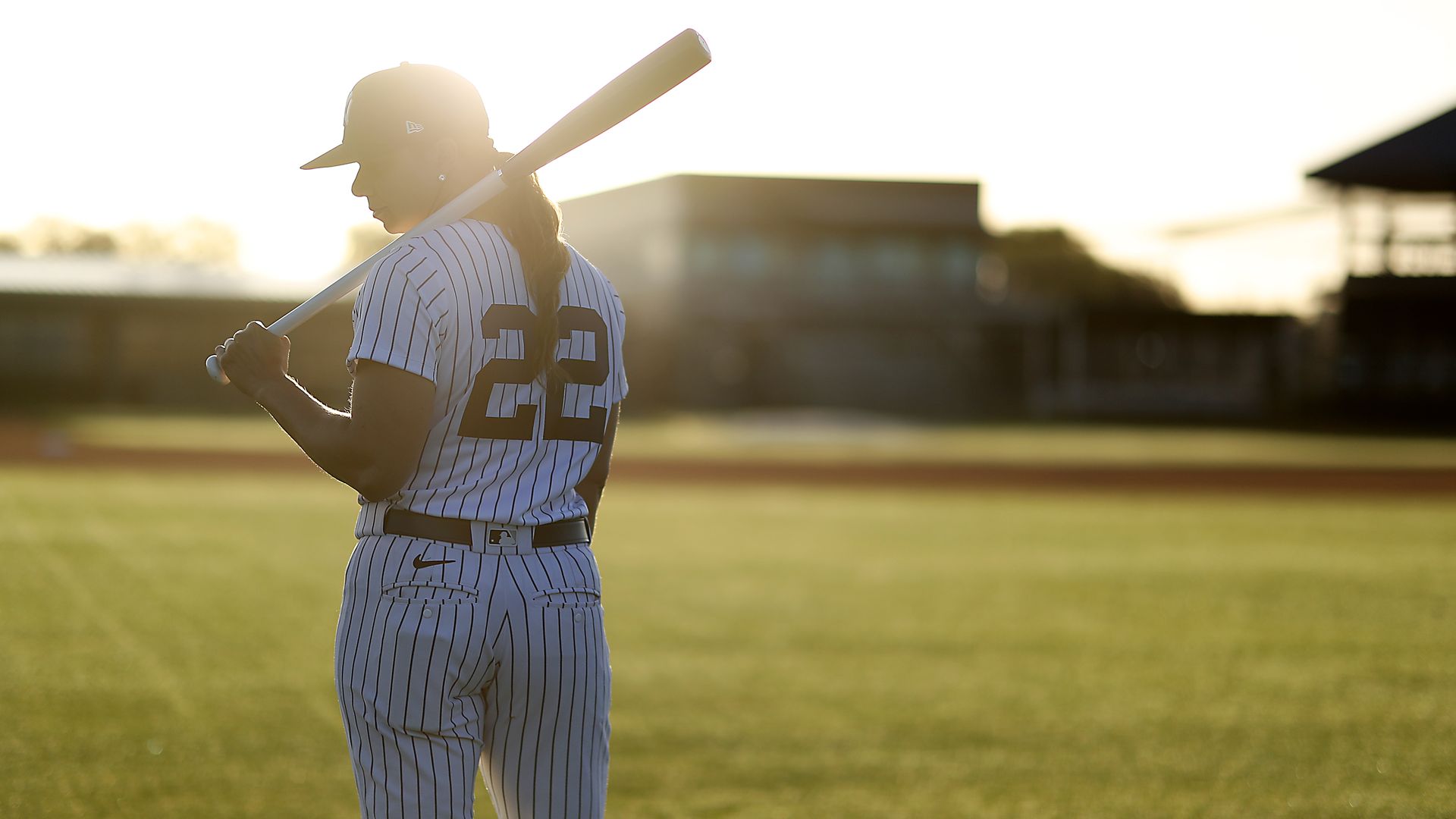 A record 11 women currently hold on-field coaching and player development roles across the major and minor leagues. Four years ago, that number was zero, Axios' Jeff Tracy writes.
Let's meet the women...
Veronica Alvarez (hired in 2019): The A's catching instructor who roves among minors affiliates is also the manager of the U.S. Women's National Baseball Team.
Rachel Balkovec (2020): After two years as a Yankees minor league hitting coach, she now manages the Tampa Tarpons (Single-A), the first female skipper in affiliated baseball history.
Alyssa Nakken (2020): The Giants assistant last month became the first woman to coach on the field during a regular-season MLB game.
Rachel Folden (2020): The hitting coach for the Arizona Complex League Cubs (rookie ball) is a former pro softball player who also founded her own hitting instruction business.
Ronnie Gajownik (2021): The video coordinator for the Hillsboro Hops (Diamondbacks High-A) won gold at the 2015 Pan-Am Games as an infielder with the U.S. Women's National Baseball Team.
Bianca Smith (2021): The Red Sox minor league assistant coach is the first Black female coach in professional baseball history.
Katie Krall (2022): She's also with the Red Sox, serving as a player development coach for the Portland Sea Dogs (AA).
Gretchen Aucoin (2022): The player development coach with the St. Lucie Mets (Single-A) spent the past three years playing professional softball in New Zealand.
Jaime Vieira (2022): A Blue Jays hitting coach at their player development complex, she turned to coaching as a teenager when severe scoliosis paused her playing career.
Caitlyn Callahan (2022): A Pirates player development coach, she played college softball at BU and Saint Mary's.
Kayla Baptista (2022): The UNC sophomore softball player will spend the summer as a player development apprentice for the Rangers.
What they're saying: "If you had told me at Northwestern that I was going to be a coach, I would say I had a better shot of being a mascot," Krall told WSJ (subscription). "I had never seen a female coach before."
The big picture: Women have also broken through in other areas. Kelsie Whitmore just became the first woman to start a game in the Atlantic League, and Kim Ng (Marlins GM) and Sara Goodrum (Astros player development director) are high-ranking front office members.
2. 🏒 The curse of the No. 1 seed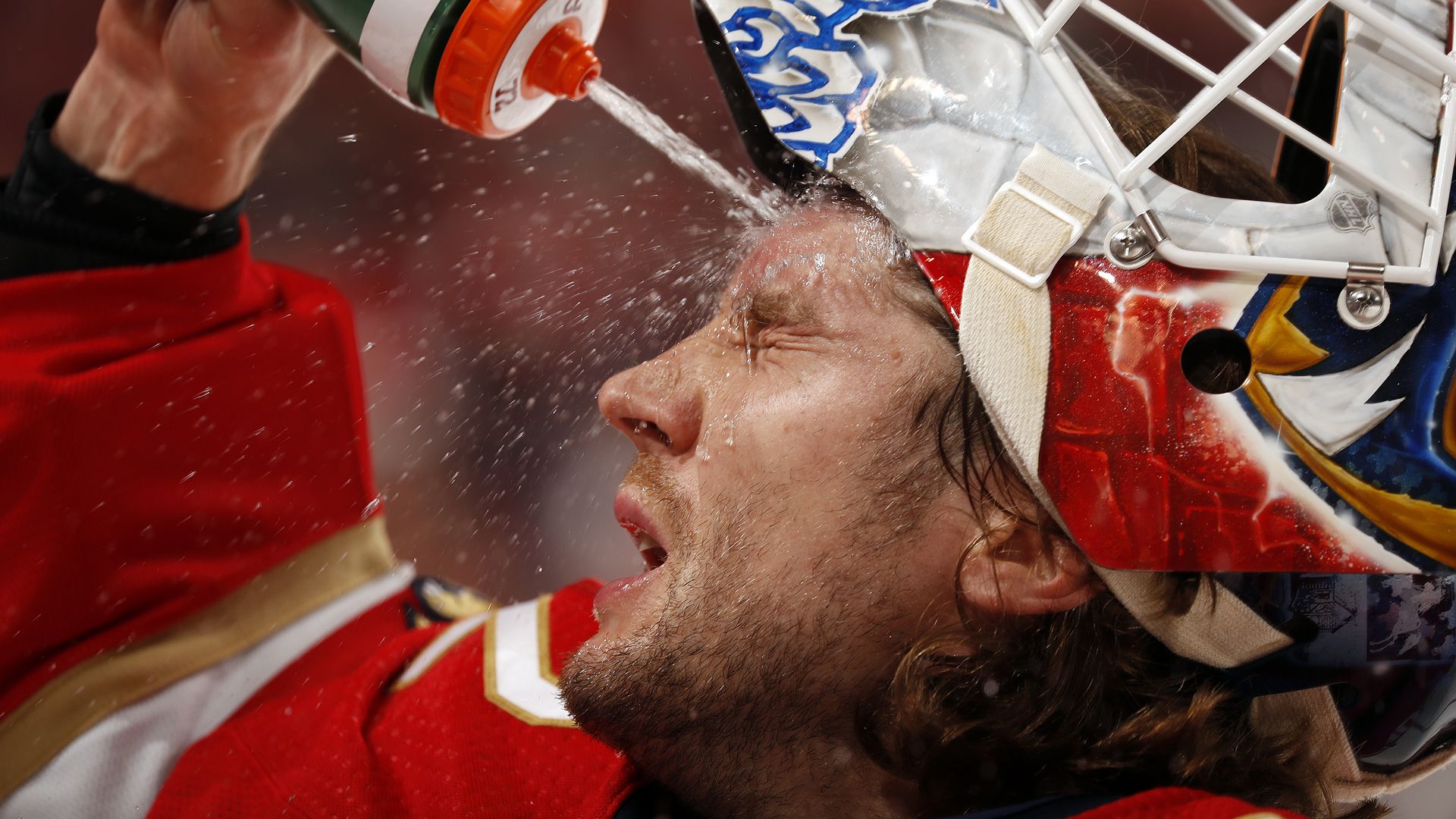 The top-seeded Panthers lost Game 1 to the Capitals, 4-2, on Tuesday. No need to panic, of course, but there is an elephant in the room.
Wild stat: The top seed in the East hasn't reached the Stanley Cup Final since the salary cap era began in 2005 — a friendly reminder that being a historically great regular-season team doesn't mean much in the playoffs.
In the regular season, Florida didn't lose a single game in regulation when leading after two periods, going 39-0-1.
In their very first playoff game, that streak was snapped, with the Capitals rallying from down 2-1 with three goals in the third.
Elsewhere: The Penguins beat the Rangers, 4-3, in a triple overtime thriller ... The Avalanche blasted the Predators, 7-2 ... The Flames beat the Stars, 1-0.
3. ⚾️ Dusty Baker wins 2,000th game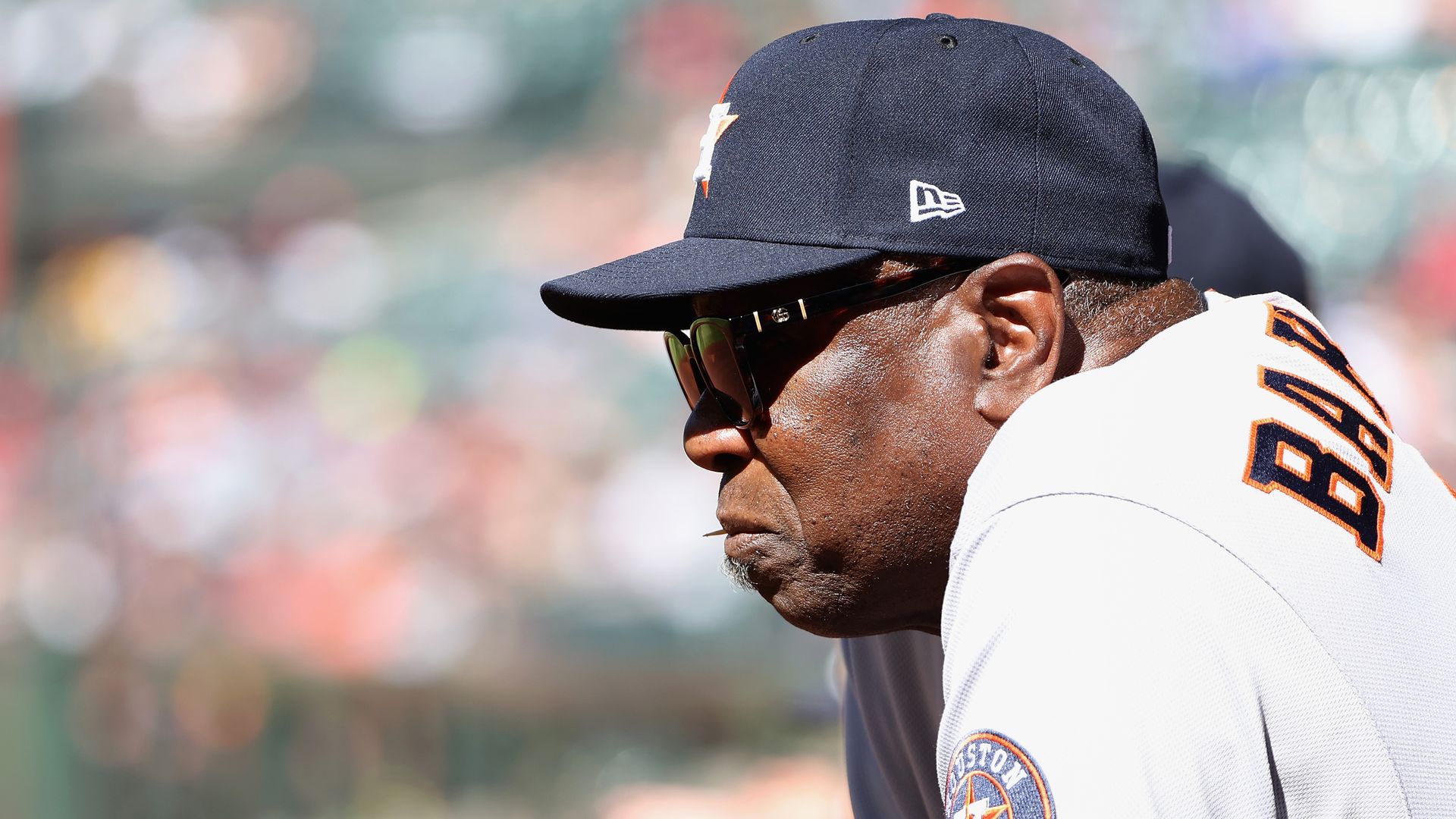 Dusty Baker won his 2,000th game as a manager on Tuesday, with the Astros' 4-0 victory over the Mariners in Houston, Jeff writes.
Why it matters: Baker is just the 12th manager in MLB history to reach that milestone, and the first Black manager to do so.
Connie Mack: 3,731 wins (retired in 1950)
Tony La Russa: 2,831 (active)
John McGraw: 2,763 (1932)
Bobby Cox: 2,504 (2010)
Joe Torre: 2,326 (2010)
Sparky Anderson: 2,194 (1995)
Bucky Harris: 2,158 (1956)
Joe McCarthy: 2,125 (1950)
Walter Alston: 2,040 (1976)
Leo Durocher: 2,008 (1973)
Bruce Bochy: 2,003 (2019)
Baker: 2,000 (active)
The big picture: Baker, 72, began his managerial career in 1993 with the Giants and made stops with the Cubs, Reds and Nationals before landing in Houston.
He's managed two World Series but never won, something every other member of the 2,000 wins club has accomplished. Every member besides Bochy, who isn't eligible yet, is in the Hall of Fame.
Before becoming a manager, Baker played 19 stellar seasons for the Braves, Dodgers, Giants and A's. He was in the on-deck circle when Hank Aaron hit No. 715, and he inadvertently invented the high five.
Who's next: Guardians manager Terry Francona (1,792 wins) is the next closest to joining the club.
4. ⚡️ Lightning round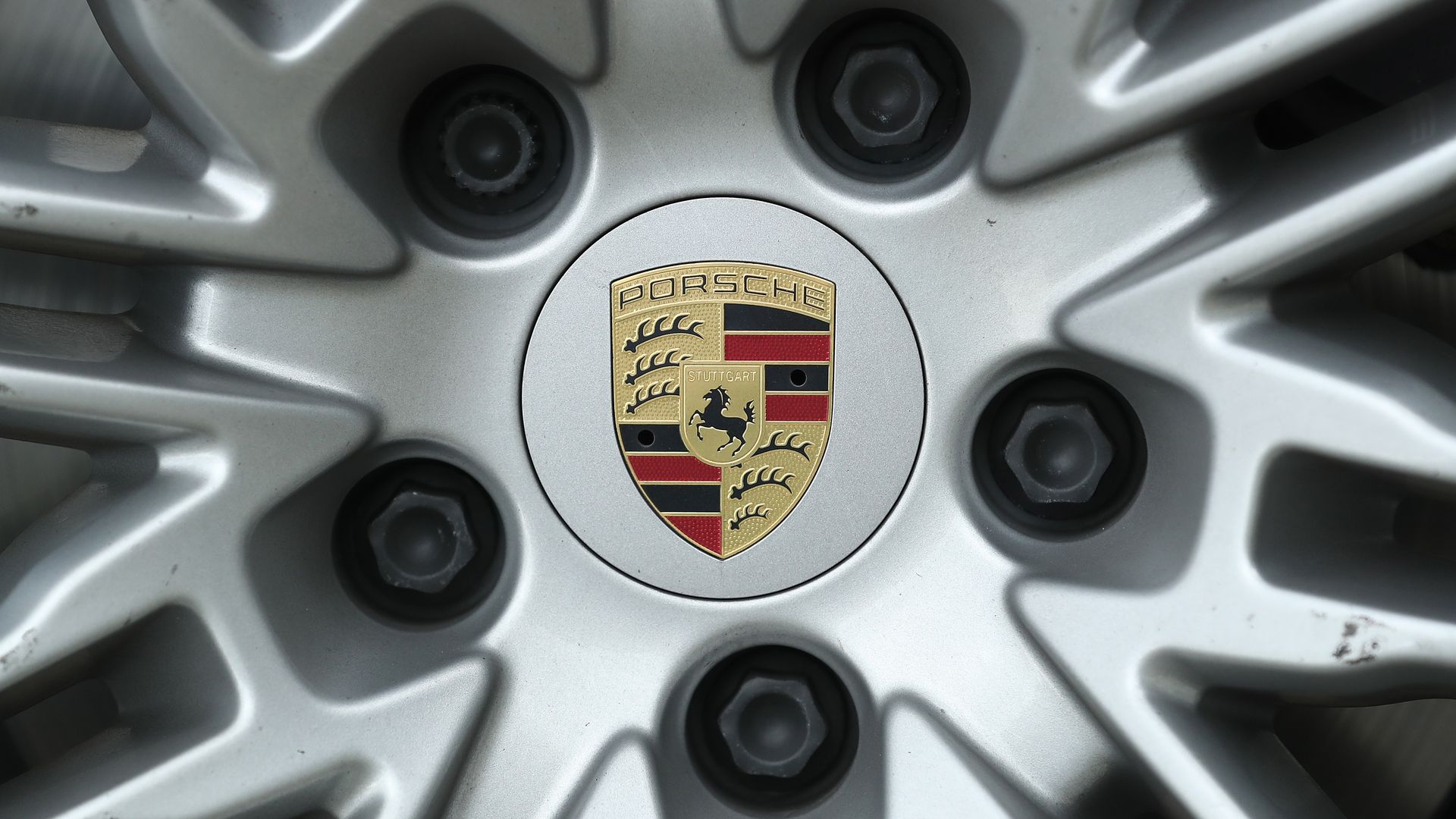 🏎 Joining F1: Audi and Porsche hope to join Formula One in the near future after convincing parent company Volkswagen that the move will bring in more money than it will cost.
⚾️ 11 straight: The Yankees have won 11 straight games, the longest streak in the majors this season. Aaron Judge and Anthony Rizzo (9 HR) are tied for the MLB lead in dingers.
🏈 CFP vs. NCAA: Ohio State AD Gene Smith has proposed that the 10 FBS conferences break away from the NCAA and operate under the CFP umbrella with their own rules and structure. As we noted on Monday, the NCAA's future has never felt less certain.
🐎 Pentathlon change: Modern pentathlon (fencing, swimming, equestrian, pistol shooting, running) is replacing equestrian with an obstacle course after claims of animal abuse. Athletes aren't happy.
5. 🏁 The demise of greyhound racing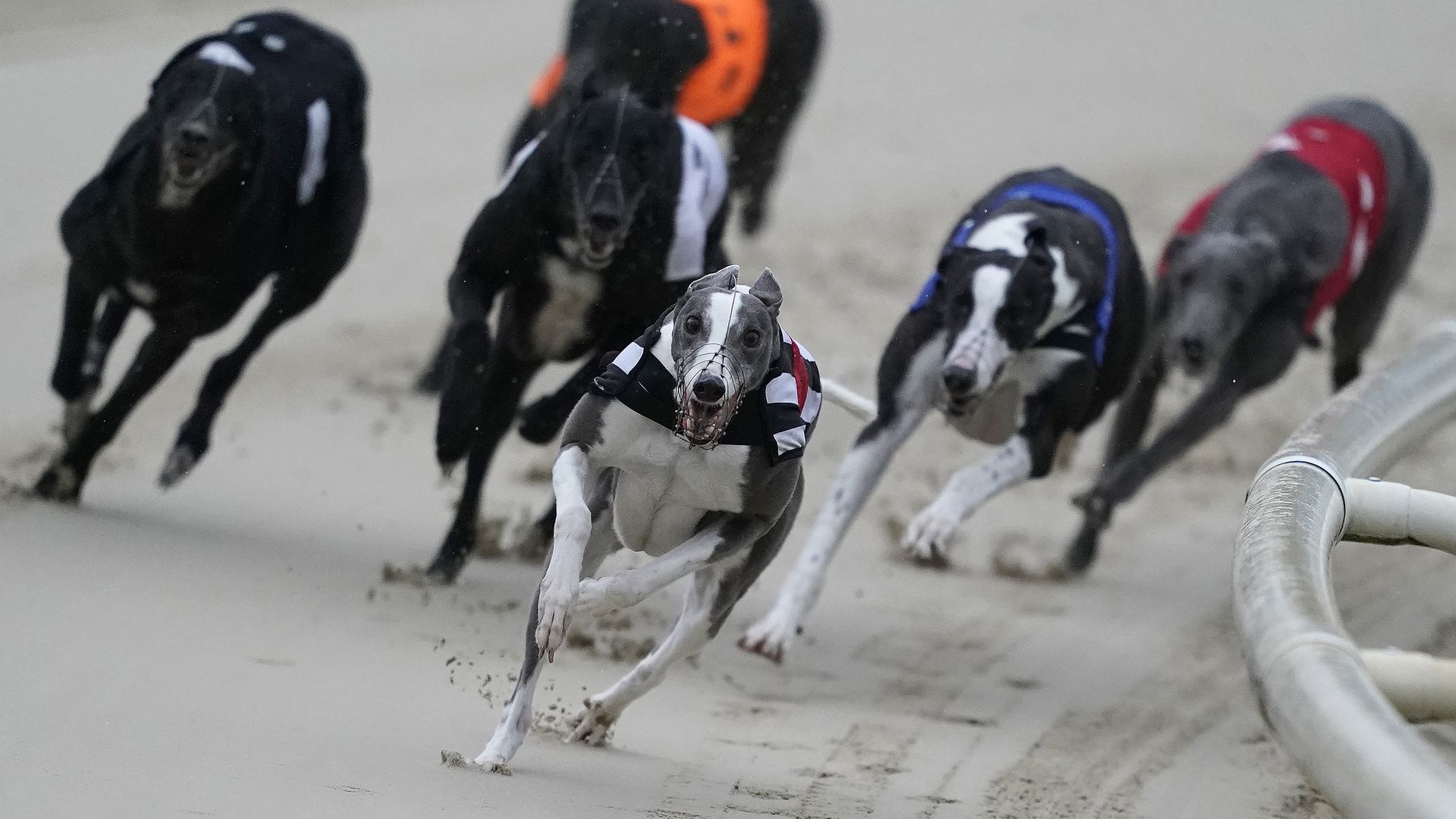 Greyhound racing peaked in the 1980s when there were more than 50 tracks in 19 states. By the end of this year, there will be just two, AP reports.
The backdrop: The sport's demise is due largely to concerns about animal welfare, along with an uptick in other betting options.
Betting on greyhounds went from $3.5 billion in 1991 to $500 million in 2014, and many tracks have since closed, AP notes.
In Florida, citizens voted to end greyhound racing. In Iowa, officials allowed casinos to end subsidies that had kept the sport alive.
The big picture: There was a time when greyhound racing drew more spectators than horse racing, which is currently navigating its own animal welfare concerns.
"People don't realize how normalized it was in American culture for a long time," greyhound racing historian Gwyneth Anne Taylor told AP.
"Do I think the industry is dying? Yes. [But] it's happening way faster than I thought it would."
Where it stands: Iowa's last track will close this month and Arkansas' last track will close in December, leaving just two in West Virginia. There are also active tracks in the U.K., Ireland, New Zealand, Australia, Vietnam and Mexico.
Go deeper: Shades of grey (Ashley Stimson, Longreads)
6. ⚽️ Embrace debate: How many legs?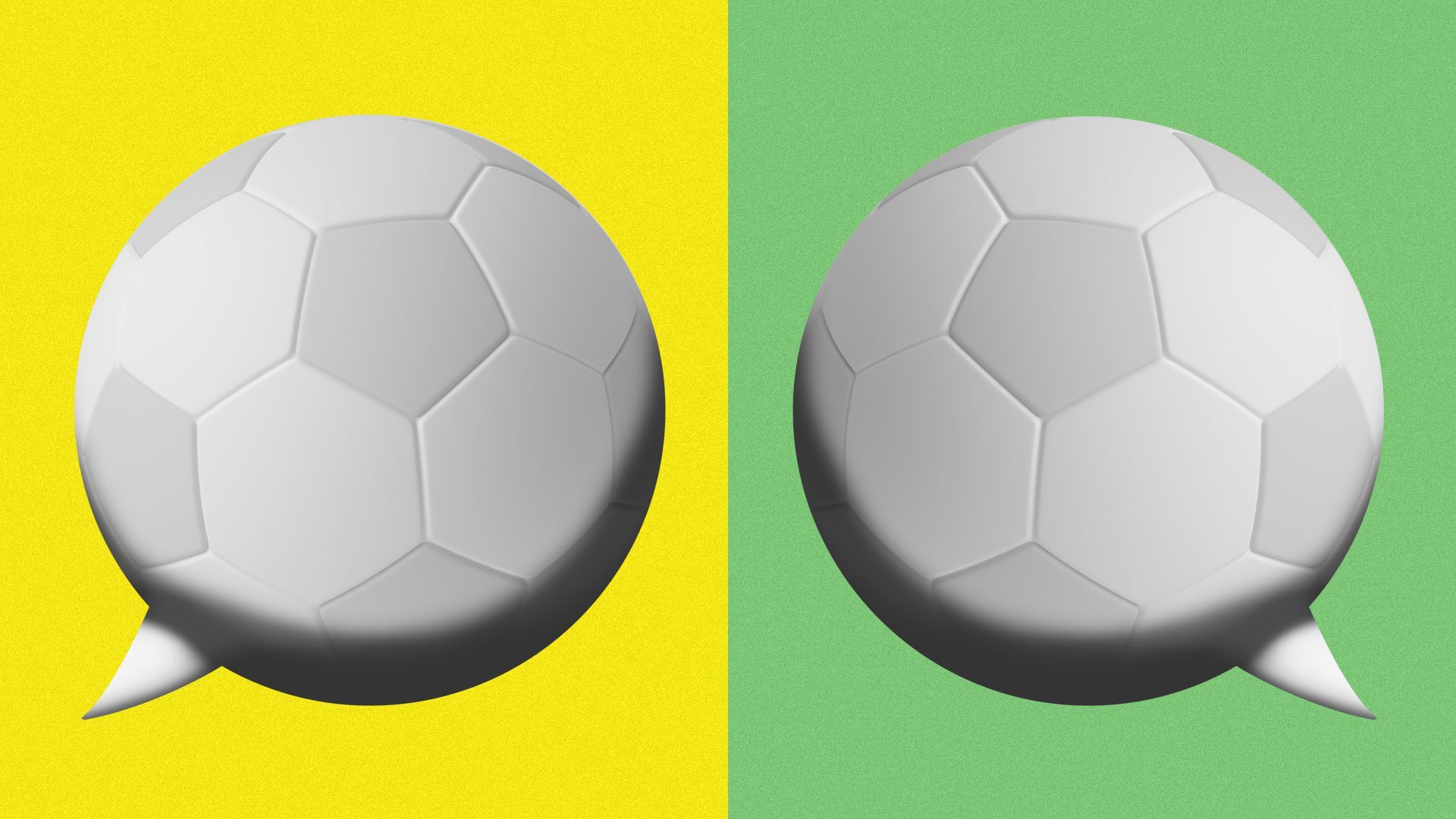 Manchester City leads Real Madrid 4-3 entering today's Champions League semifinal second leg, which should be a thriller. But what if it never happened?
Driving the news: UEFA is considering scrapping the two-legged semifinal format in favor of a weeklong festival of soccer that would also include the final, Jeff writes.
The change, which still needs approval from the European Club Association, would be introduced in 2024.
Instead of a home-and-away matchup, the four semifinalists would converge on a neutral site for single-leg knockout games, akin to the Final Four.
The final, which is already just one leg, would be held in the same city at the end of the week. It's currently held three weeks after the semifinals (the 2022 final is May 28 in Saint-Denis, France).
What they're saying: "Even if you lose those two matches you can get more revenue to compensate," UEFA president Aleksander Čeferin said last year. "You could really have a fantastic week of football. These knockout matches are different and more exciting."
The other side: The low-scoring, volatile nature of top-tier soccer lends itself well to the two-leg format. Plus, the four semifinalists — and their fans — would miss out on hosting a semifinal leg in their own backyard.
Debate with friends: Should the Champions League keep its two-leg semifinal format? Or should semifinals be single-leg knockout matches like the final?
7. 🌎 The world in photos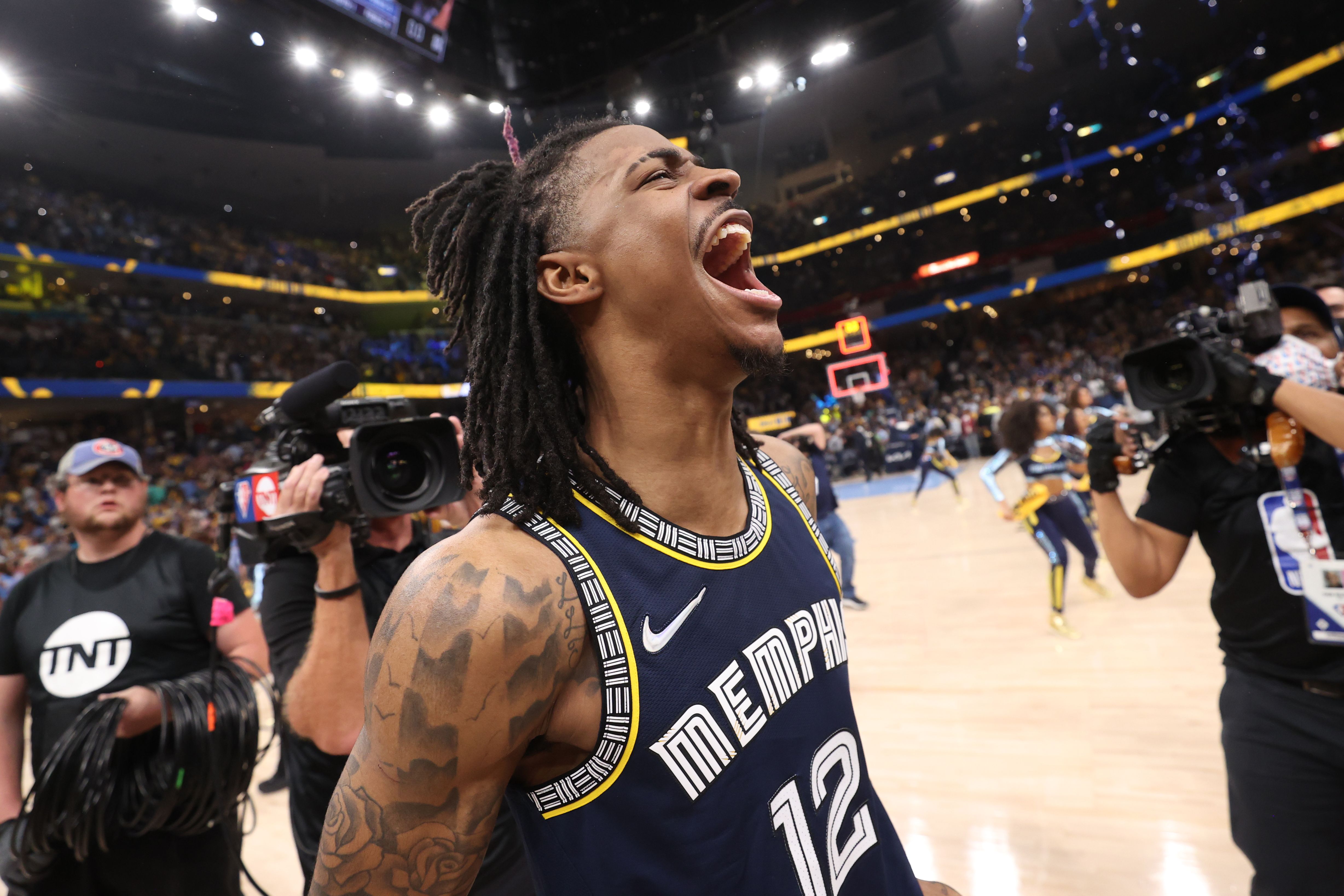 MEMPHIS, Tenn. — Ja Morant (47 points, 18 in the 4th) led the Grizzlies (tied 1-1) past the Warriors, 106-101, as Morant became the third player under 23 with multiple 45-point playoff games (LeBron James, Kobe Bryant).
Elsewhere: The Celtics also evened the series (1-1), dominating the Bucks, 109-86, behind a franchise playoff record 20 threes.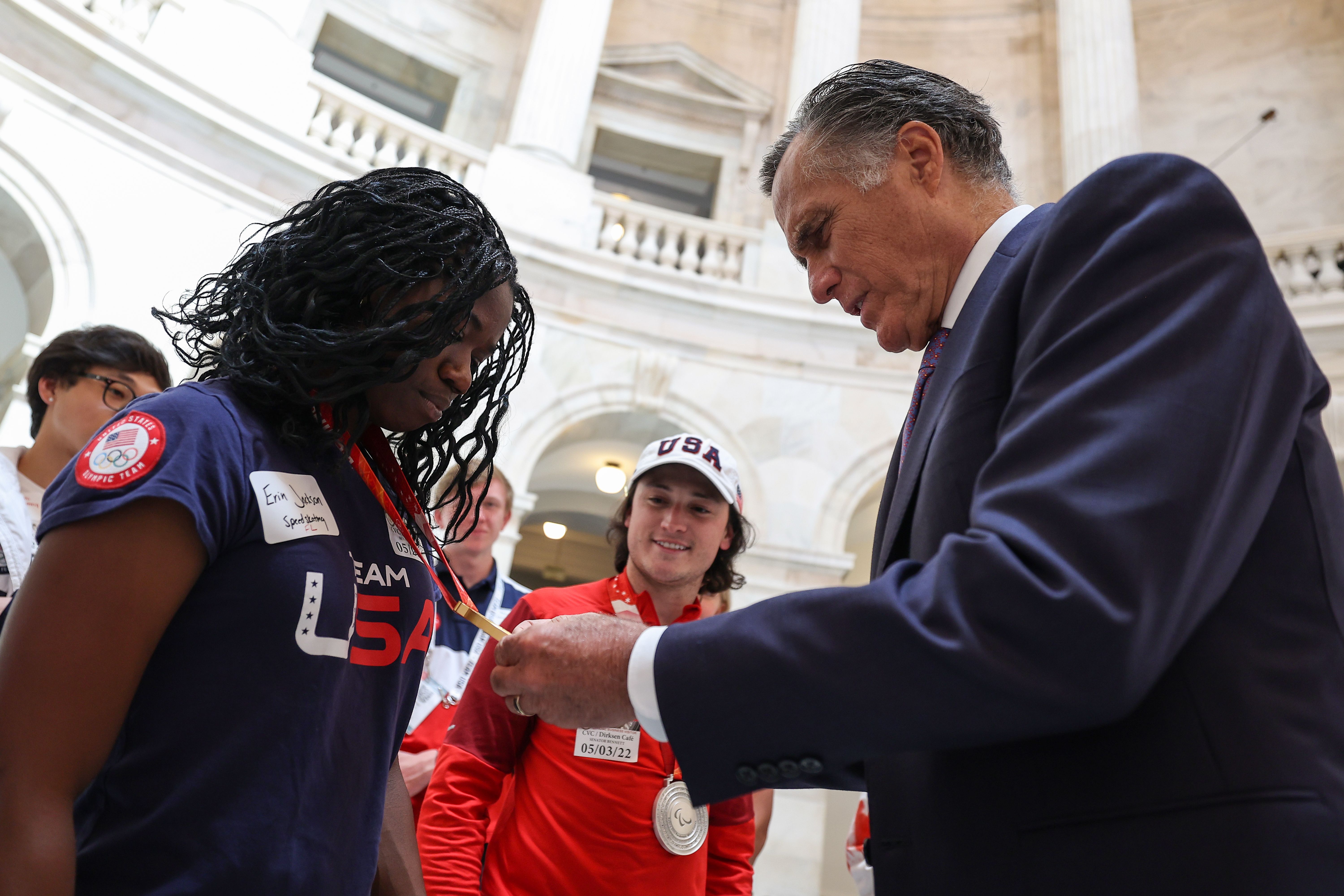 WASHINGTON, D.C. — Team USA athletes who competed in Tokyo and Beijing visited the U.S. Capitol on Tuesday. Tomorrow, President Biden will host them at the White House.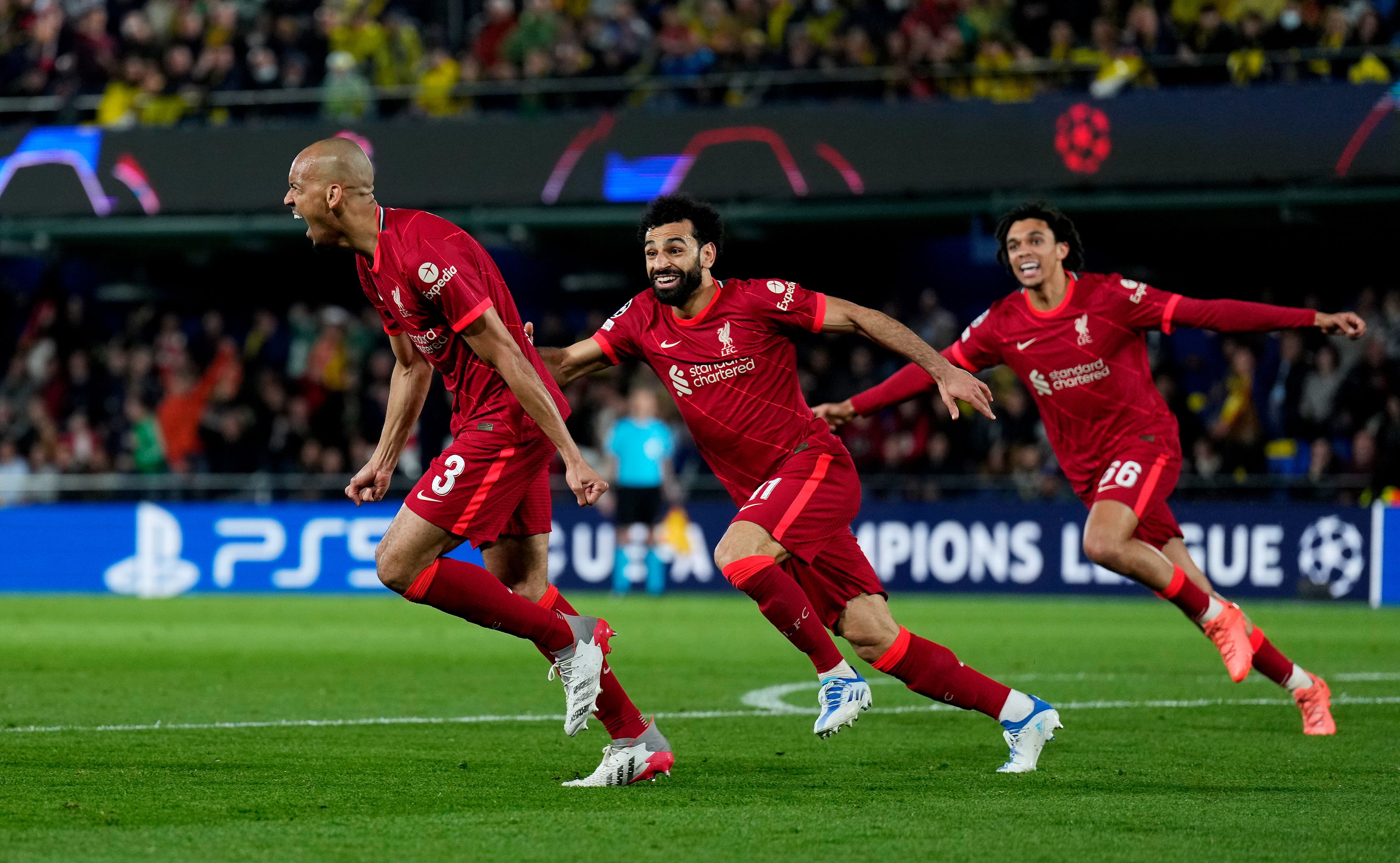 VILLARREAL, Spain — Liverpool beat Villarreal, 5-2 on aggregate, to advance to their third Champions League final in five years and 10th in club history (6-3 record).
The big picture: The victory keeps alive Liverpool's hopes of a Quadruple, having already won the Carabao Cup and in contention for the Champions League, Premier League and FA Cup titles.
8. 📺 Watchlist: Sounders eye history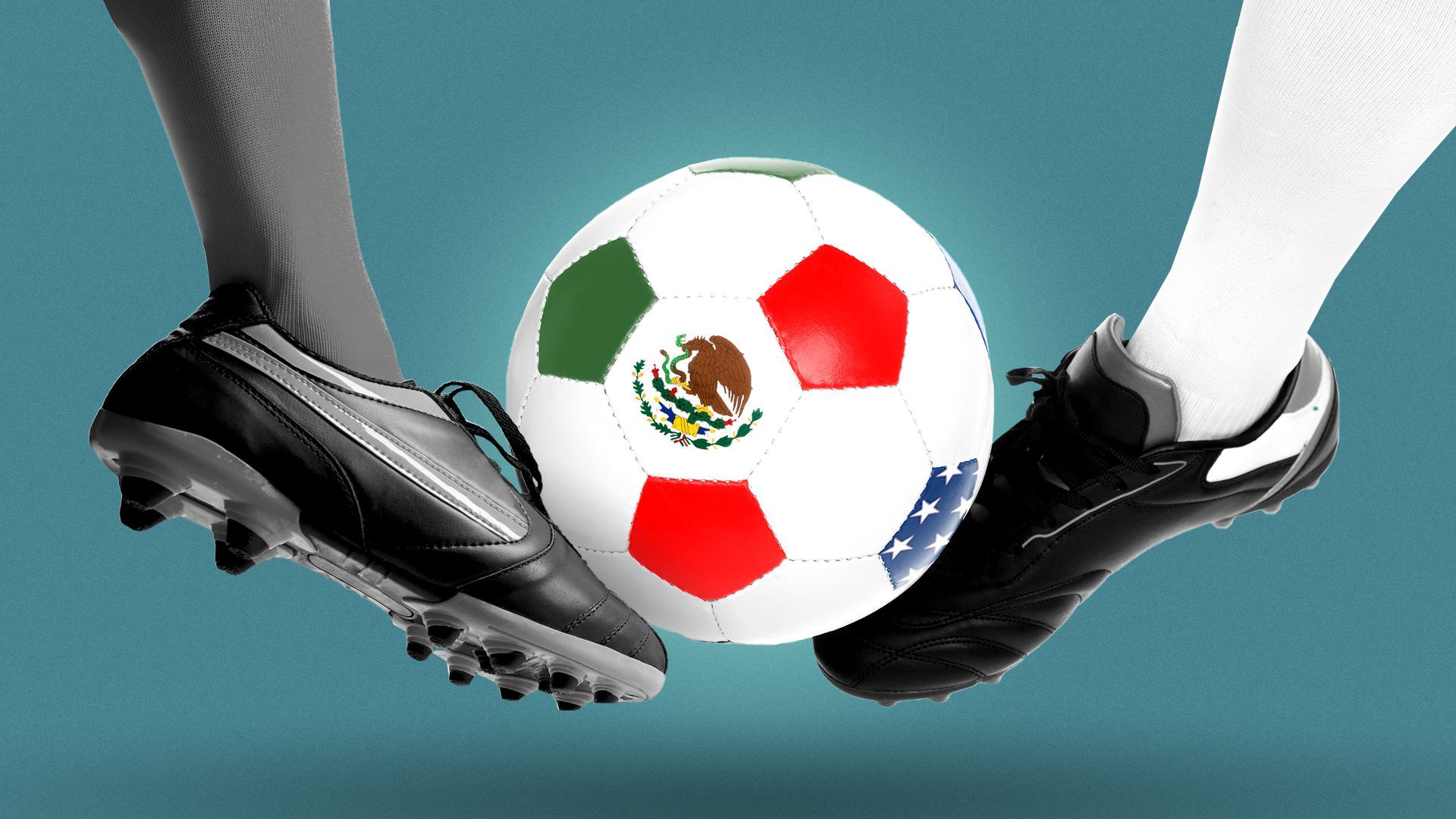 The Seattle Sounders have a chance tonight to do what no MLS team has done before: win the CONCACAF Champions League.
The match: Sounders (tied 2-2) vs. Pumas UNAM (7pm ET, FS1): With no away goals tiebreaker, tonight's game in Seattle is winner-take-all.
The big picture: Liga MX clubs have won all 13 modern CCL titles, and just four other MLS teams have made the final (Real Salt Lake, LAFC, CF Montréal, Toronto FC).
More to watch:
9. 🏀 NBA trivia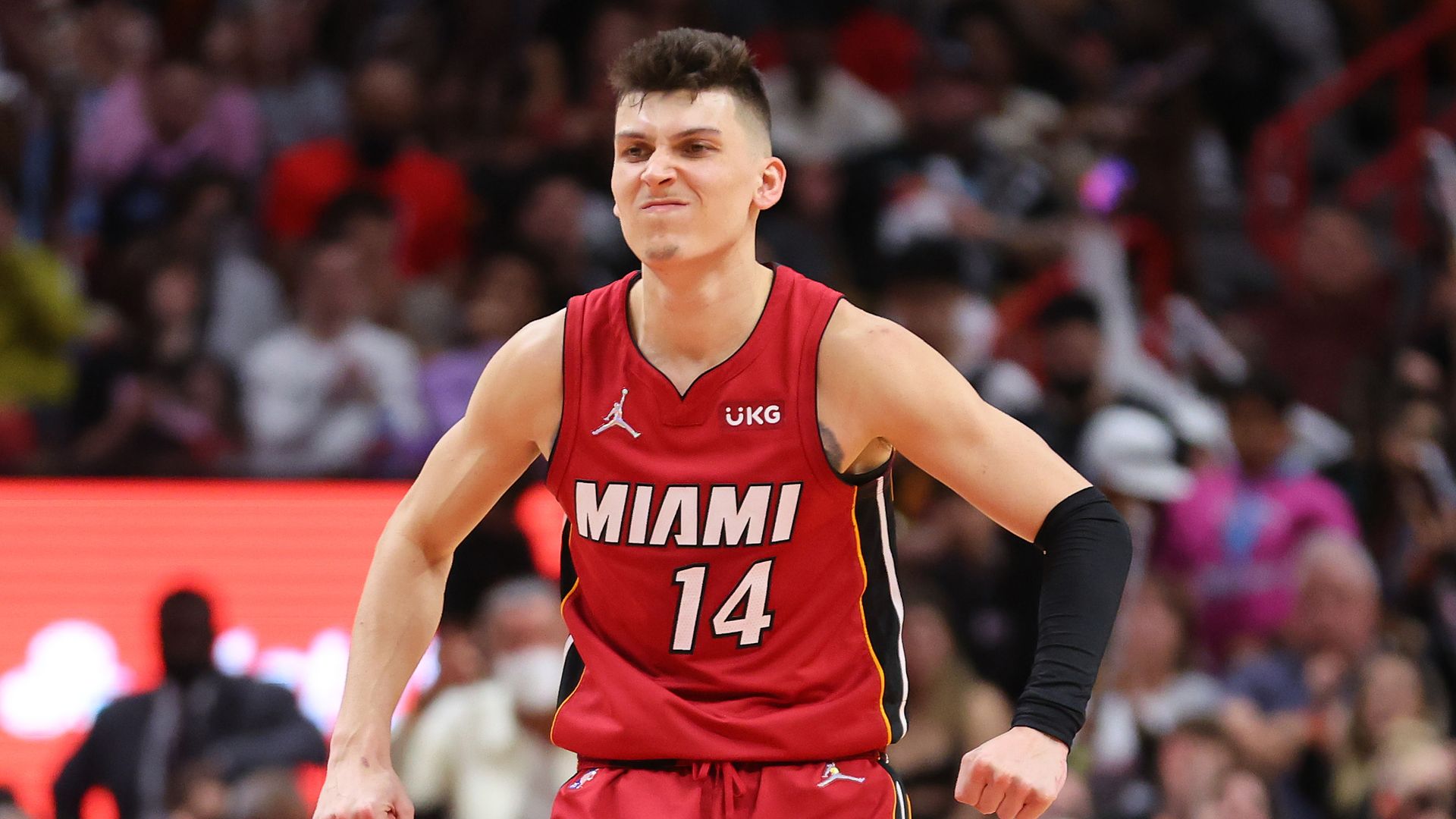 Tyler Herro was named Sixth Man of the Year on Tuesday, making him the 10th shooting guard to win the award in the past 11 years.
Question: Who was the non-shooting guard?
Hint: Big man. 2019-20 season.
Answer at the bottom.
10. 💦 1 hydration thing: Drink up!!!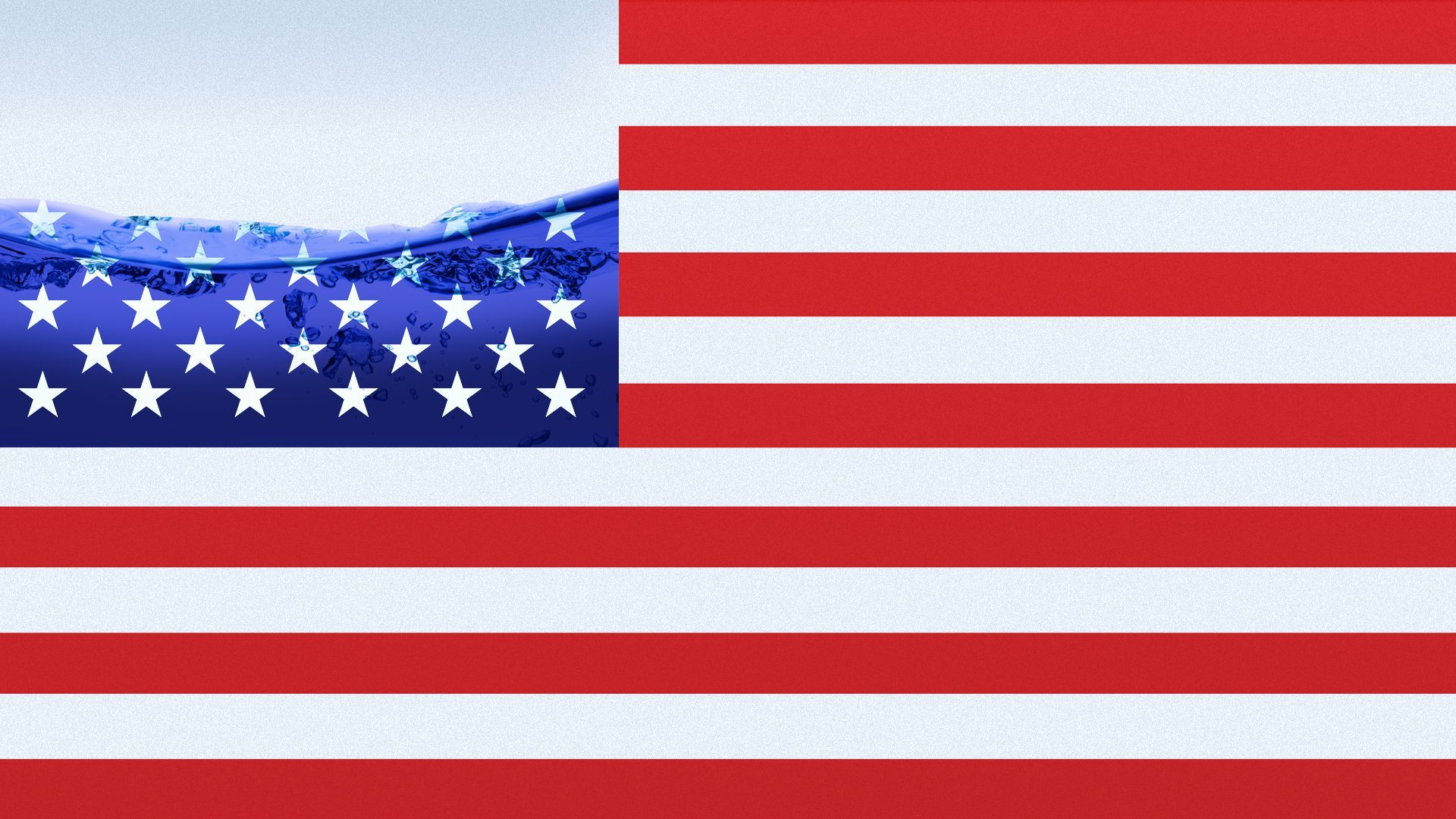 Hydration isn't just important for athletes. Drink up, people!
Why it matters: Chances are very high that you're dehydrated. Studies show up to 75% of us are not drinking enough water, Axios' Erica Pandey writes.
The U.S. National Academies of Sciences, Engineering, and Medicine recommends that the average man drink about a gallon of water a day and that the average woman drink three quarters of a gallon.
Reality check: You're probably not doing that. A gallon is eight–10 tall glasses of water. Up to 20% of your daily water intake comes from food, but the rest you need to get from drinking.