June 16, 2022
👋 Good morning! Will the Warriors win their fourth title in eight years tonight? Or are we headed for a Game 7?
Today's word count: 1,479 words (6 minutes).
Let's sports...
1 big thing: 🏒 Colorado takes Game 1
André Burakovsky scored 83 seconds into overtime on Wednesday night in Denver to give the Avalanche a 4-3 victory in Game 1 of the Stanley Cup Final.
What he's saying: Burakovsky is one of only two Colorado players with Stanley Cup rings, which came in handy against the title-tested Lightning. "I've been there, and I kind of know what to expect and the pace and what's at stake here," said the Austrian-born Swede.
Game notes:
The Avalanche outshot the Lightning, 38-23, and there was no argument from the losing side about the result. "The right team won," said Tampa Bay coach Jon Cooper.
Nikita Kucherov (one assist) became the third skater in NHL history to record 90 points in a span of three postseasons, joining Wayne Gretzky and Mario Lemieux.
Andrei Vasilevskiy hasn't liked Game 1s this postseason (1-3, 3.99 GAA, .884 save percentage). But the Lightning goalie has loved Games 2–7 (11-3, 1.90 GAA, .939 save percentage).
Zoom out: NHL commissioner Gary Bettman told reporters that the league will generate record revenues of more than $5.2 billion this season.
🎥 Watch: A sold-out Ball Arena goes wild (Twitter)
2. ⛳️ The 122nd U.S. Open
The 122nd U.S. Open tees off today at The Country Club in Brookline, Massachusetts, for the first time since 1988, Axios' Jeff Tracy writes.
The intrigue: 14 of the the 156 golfers teeing it up have or will compete in LIV, the controversial Saudi-backed tour that debuted last week.
The PGA has banned LIV defectors from its events, which do not include the four majors, and the rift has expectedly bled into this week's proceedings.
"You are all throwing this black cloud over the U.S. Open," said Brooks Koepka, whose brother Chase played in LIV's first event.
The USGA is permitting LIV players to compete this week but could bar them from future U.S. Opens.
Notes:
Favorites: Rory McIlroy, coming off a win last week and seeking his fifth major title, is the favorite (+1000), per FanDuel. Next up: Justin Thomas (+1300), Jon Rahm (+1400) and Scottie Scheffler (+1700).
Holes to watch: No. 11 is a super short par 3 (131 yards) with an undulating green surrounded by four bunkers ... The par-4 17th has provided drama in all three previous U.S. Opens here.
Another playoff? Every U.S. Open at The Country Club (1913, 1963, 1988) has ended in a playoff, including amateur Francis Ouimet's stunning victory 109 years ago.
Go deeper:
3. 🏀 The Warriors' tech assist
The Warriors are one game away from winning an NBA title. To get here, they've been making adjustments throughout the playoffs, with a major assist from a massive database, Axios' Ina Fried writes.
How it works: In addition to game footage, the Warriors also capture every shot a player takes in practice and warmups thanks to a system called Noah, which uses facial recognition to match each shot to a player.
The system detects whether missed shots were too long or too short, even measuring if made shots were a little more short or long.
Another system called Catapult collects biometric data from the players, and the team feeds all that information into a massive Google Cloud database.
What they're saying: "The intersection of compute, knowledge of basketball X's and O's, and communication is powerful. I can accurately aggregate and compute large datasets to answer questions in real time when asked by our coaching staff," says Pabail Sidhu, the team's director of basketball analytics and innovation.
The big picture: While pro sports teams are increasingly relying on technology to improve their performance, coming up with specific insights from a sea of data remains a challenge.
Warriors executive vice president Kirk Lacob said the analytics made possible by the team's cloud data store have helped identify specific advantages and player tendencies.
Yes, but: "There is certainly a point, for many, where you get paralysis by analysis," says Lacob. With so much data, "it's very easy to get lost in it or see false prophets."
In related news ... Klay Thompson turned to a different technology last week to get out of a shooting slump — watching highlights of himself on YouTube.
4. ⚡️ Lightning round
⚾️ 14 straight: The Braves may never lose another game. Wednesday's final: Braves 8, Nationals 2.
🎓 No more Colonials: George Washington University is dropping its "Colonials" moniker because "it can no longer serve its purpose as a name that unifies."
⚾️ Manny milestone: Manny Machado on Wednesday became the 12th player in the Wild Card Era (since 1995) to accumulate 1,500 hits before turning 30.
🏀 Mavs-Rockets trade: The Mavericks are acquiring Christian Wood from the Rockets in exchange for the No. 26 pick in next week's draft plus four expiring contracts.
5. 🏒 3-on-3 hockey league arrives
As the Stanley Cup Final gets underway in Denver, a new summer hockey league prepares for its debut, Jeff writes.
State of play: 3ICE, a six-team league that uses the NHL's three-on-three overtime format for the entire game, begins play Saturday in Las Vegas.
How it works: Like the Premier Lacrosse League, 3ICE is tour-based, with teams traveling to eight North American cities each of the next eight Saturdays, followed by a championship back in Vegas.
Format: Each weekend is a mini tournament, featuring six games with eight-minute halves and no OT, just shootouts.
Teams: Each team is named after its coach, five of whom are Hall of Famers: Guy Carbonneau, Grant Fuhr, Joe Mullen, Larry Murphy and Bryan Trottier.
Players: Roughly 35% of players have played in the NHL, per SBJ. Among the biggest names are 11-year vet Ryan Malone and Jeremy Brodeur, son of Hall of Famer Martin. See the rosters.
Prize money: Players will compete for a $2.2 million season-long purse; the most any one player can earn is $160,000.
Broadcast: CBS Sports Network will broadcast the first eight weekends, with CBS airing the championship.
Fun fact: Commissioner Craig Patrick, for whom the championship trophy is named, was Herb Brooks' assistant on the 1980 "Miracle on Ice" Olympic team.
The bottom line: Few things are more exciting than the chaos of NHL overtime. Fittingly, 3ICE's tagline is "the best part of hockey."
6. 🏈 Scoop: Snyder declines to testify
Commanders owner Daniel Snyder has declined to testify before a House Oversight and Reform Committee hearing next week on workplace misconduct in the NFL, Axios' Hans Nichols reports.
Driving the news: Snyder informed the committee that he will be unable to attend the scheduled June 22 hearing over concerns he and his legal team have over due process, according to a source close to Snyder.
State of play: The Commanders are facing allegations from some former employees, including cheerleaders, that there was widespread sexual harassment at the franchise.
Snyder's decision not to appear before Chairwoman Carolyn Maloney's hearing will deprive her of a high-profile witness.
The team is also facing other allegations and investigations, including questions into whether it withheld ticket revenue from the rest of the league.
7. 🌎 The world in photos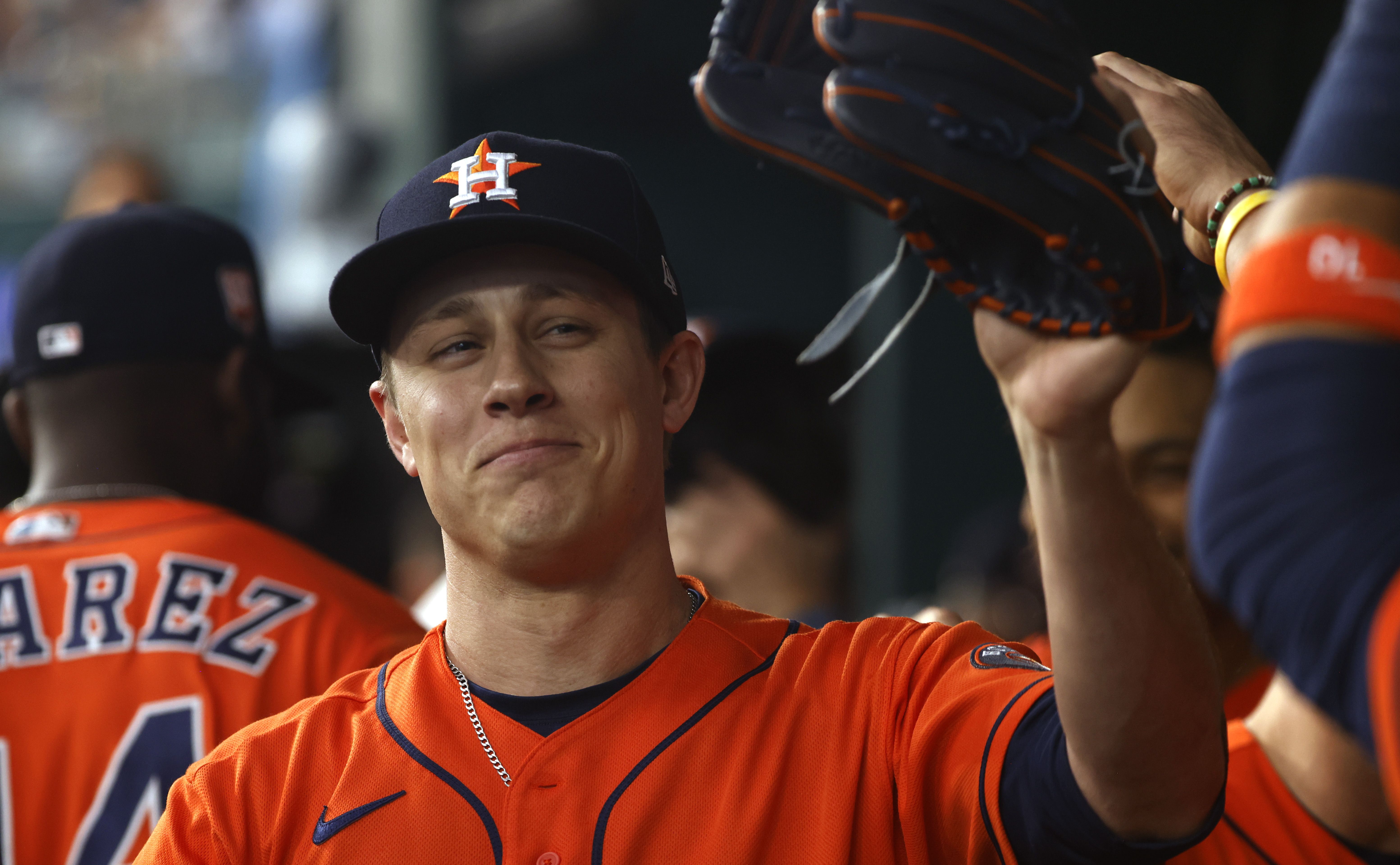 ARLINGTON, Texas — Astros starter Luis Garcia and reliever Phil Maton each threw an immaculate inning (nine pitches, three strikeouts) on Wednesday, the first time there have ever been two on the same day.
Wild stat: They struck out the same three Rangers batters!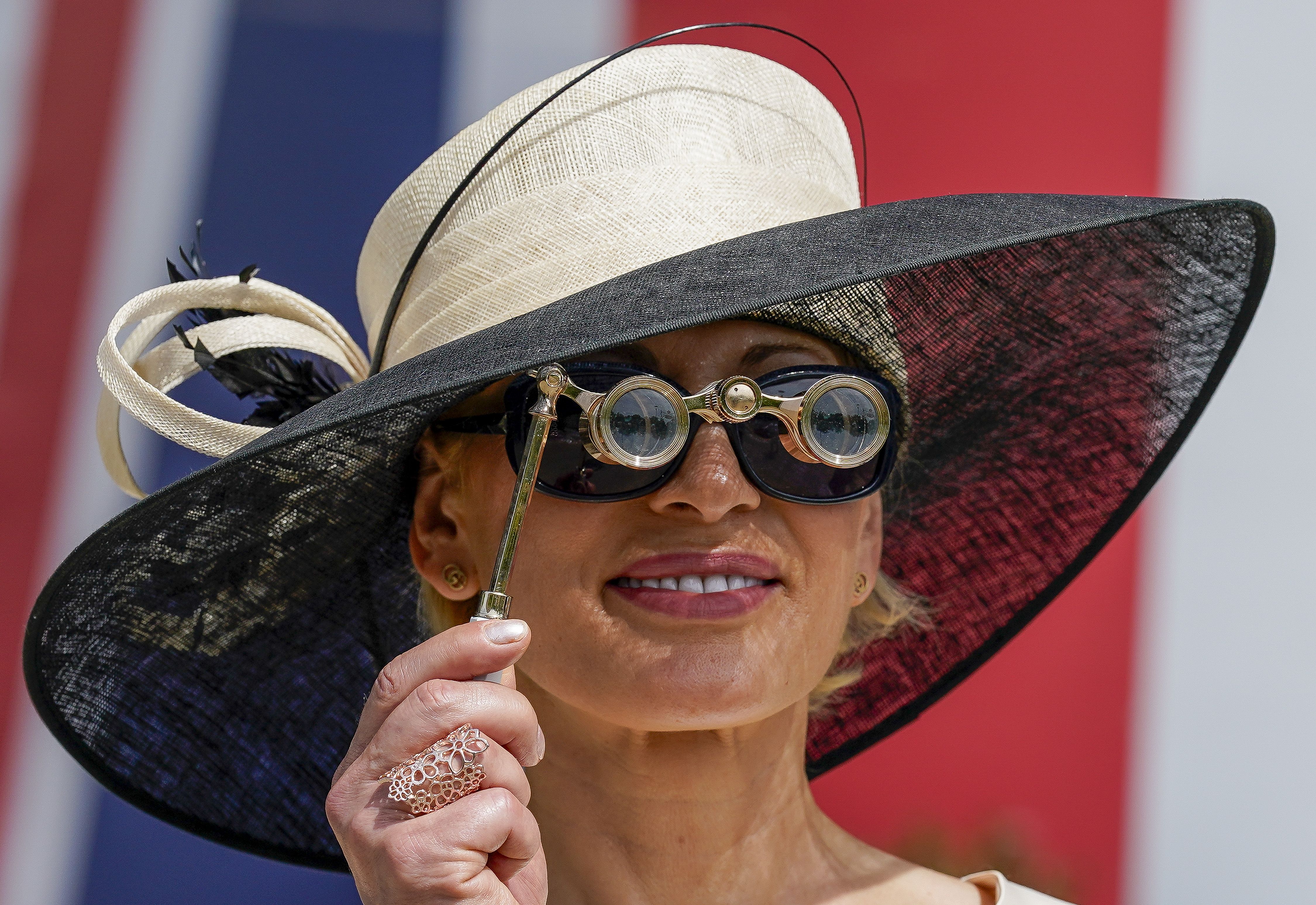 ASCOT, England — Royal Ascot is underway across the pond, which means hats, hats and more hats.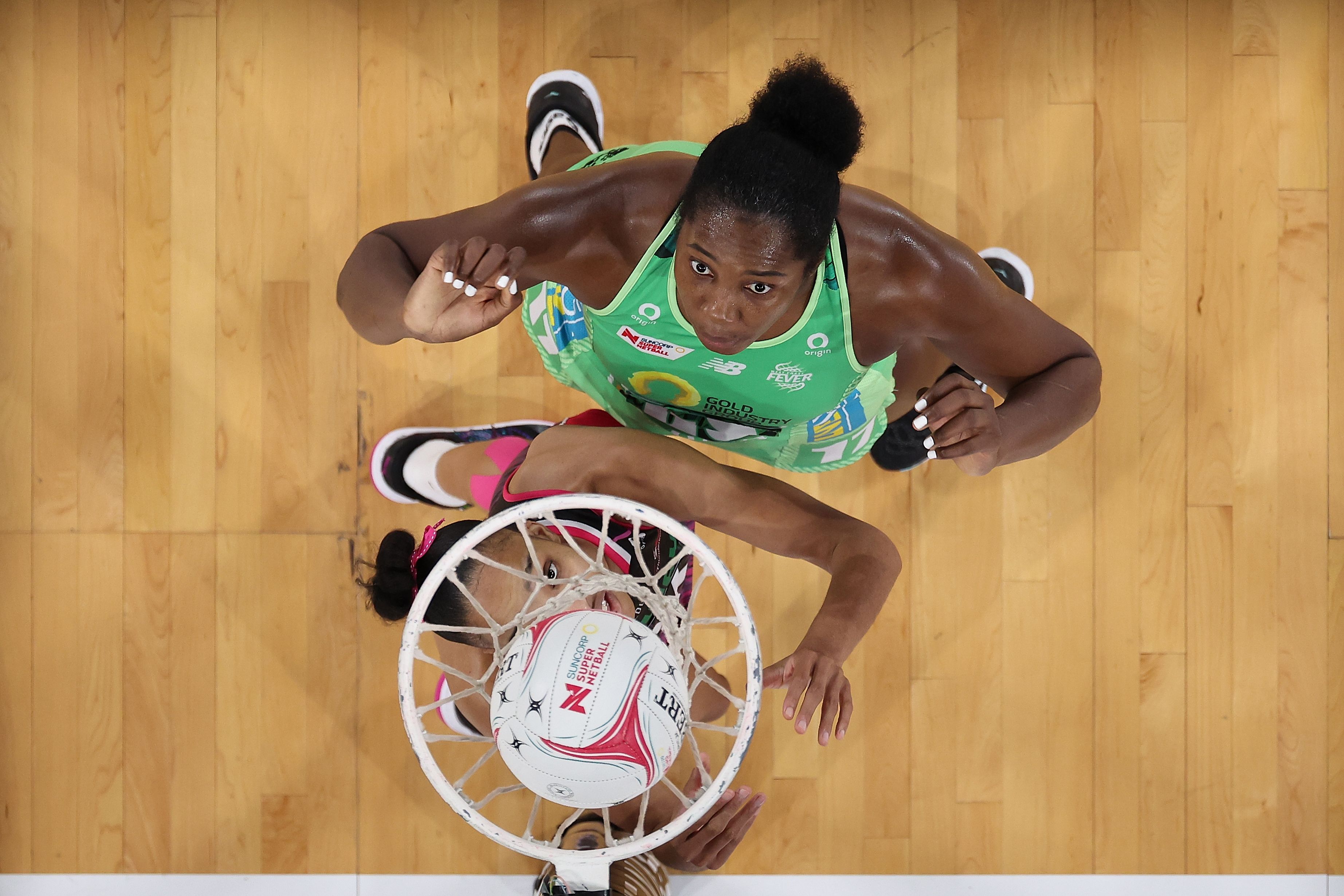 PERTH, Australia — Netball is kind of like basketball, minus the dribbling and backboards.
8. 📺 Watchlist: Celtics on the brink
Game 6 of the NBA Finals is tonight in Boston (9pm ET, ABC), with the Celtics (down 3-2) needing a win to force Game 7.
State of play: Every game this series has been decided by double digits, but unlike the blowouts that defined the earlier rounds, these Finals still have the feel of a classic.
Lines: Spread: BOS -4 | O/U: 210 | Money: BOS -168; GS +142 (via FanDuel)
More to watch:
9. 🏀 WNBA trivia
Sabrina Ionescu recently became just the fourth player in WNBA history with multiple career triple-doubles.
Question: Who are the other three?
Hint: Two are active.
Answer at the bottom.
10. ⚾️ 1 hot bat: Goldy's on fire
Paul Goldschmidt didn't hit his first HR of the season until April 29, his 19th game. Since then, he's been the hottest hitter on the planet, Jeff writes.
By the numbers: In the 43 games since that first long ball, Goldy leads MLB in batting average (.373), extra-base hits (32), RBI (46) and WAR (3.3).
He had 3 HR and 8 RBI during Tuesday's doubleheader, the first Cardinal with 8 RBI in a day since Fernando Tatis in 1999.
He's now batting .347/.430/.640 with 82 hits, all of which lead the National League, for the first-place Cardinals (37-28).
The intrigue: Albert Pujols is the only Cardinal to win MVP this century — could Goldy join him?
Talk tomorrow,
Kendall "Immaculate is an awesome word" Baker
Trivia answer: Sheryl Swoopes, Candace Parker, Courtney Vandersloot
🙏 Thanks for reading. Follow us on Twitter: @kendallbaker and @jeffreytracy. Tell your friends to sign up.