🏈 Happy Friday! Please enjoy our 2019 NFL Season Preview below.
🎉 Referral contest: Congrats to Laura W. and her brother John M., both huge Texans fans, for winning free NFL jerseys. We'll be picking more winners this weekend, so be sure to enter by referring a friend using your link at the bottom of the newsletter.
Today's word count: 2,068 (<8 minutes)
1 big thing: Preseason power rankings
These rankings were put together prior to last night's game (Packers 10, Bears 3), so check back next week to see how far Chicago falls...
2. The NFL's slow embrace of sports betting
It's been 15 months since the Supreme Court struck down the Professional and Amateur Sports Protection Act, which cleared the way for states to legalize sports betting.
In that time, the number of states with some form of legal sports betting has grown to 13 — and the NFL is slowly warming up to it.
This season, the league has a full-fledged casino partner (Caesars) and an official data distributor (Sportradar) for the first time.
The big picture: The NFL's current broadcast rights deals with CBS, NBC, Fox and ESPN all expire in 2022, which could make sports betting a key part of any future negotiations.
"The value of television, of presenting our games, I dare say it will go up 50% because of [sports betting]," said Cowboys owner Jerry Jones, referencing the fact that people are more likely to watch a game if they bet on it.
"Gambling boosts future rights fees mostly because the next potential generation of broadcasters (particularly Amazon & Apple) are the best in the world at payment systems (one click, micropayments) and can facilitate on screen betting better than anyone else," tweeted The Action Network's Darren Rovell.
The other side: While sports betting is poised to play a role in the NFL's future, it won't radically reshape how you watch games, at least not this year.
NBC's telecasts will feature "somewhat isolated" sports betting references, Fox will mention it on-air only "if our announcers can organically work it in" and ESPN execs said there were "no plans to discuss gambling," per NYT.
🎙 Go deeper: On yesterday's Axios Pro Rata Podcast, my colleague Dan Primack discussed the future of legalized sports betting with DraftKings co-founder and CEO Jason Robins. Give it a listen.
3. AFC East preview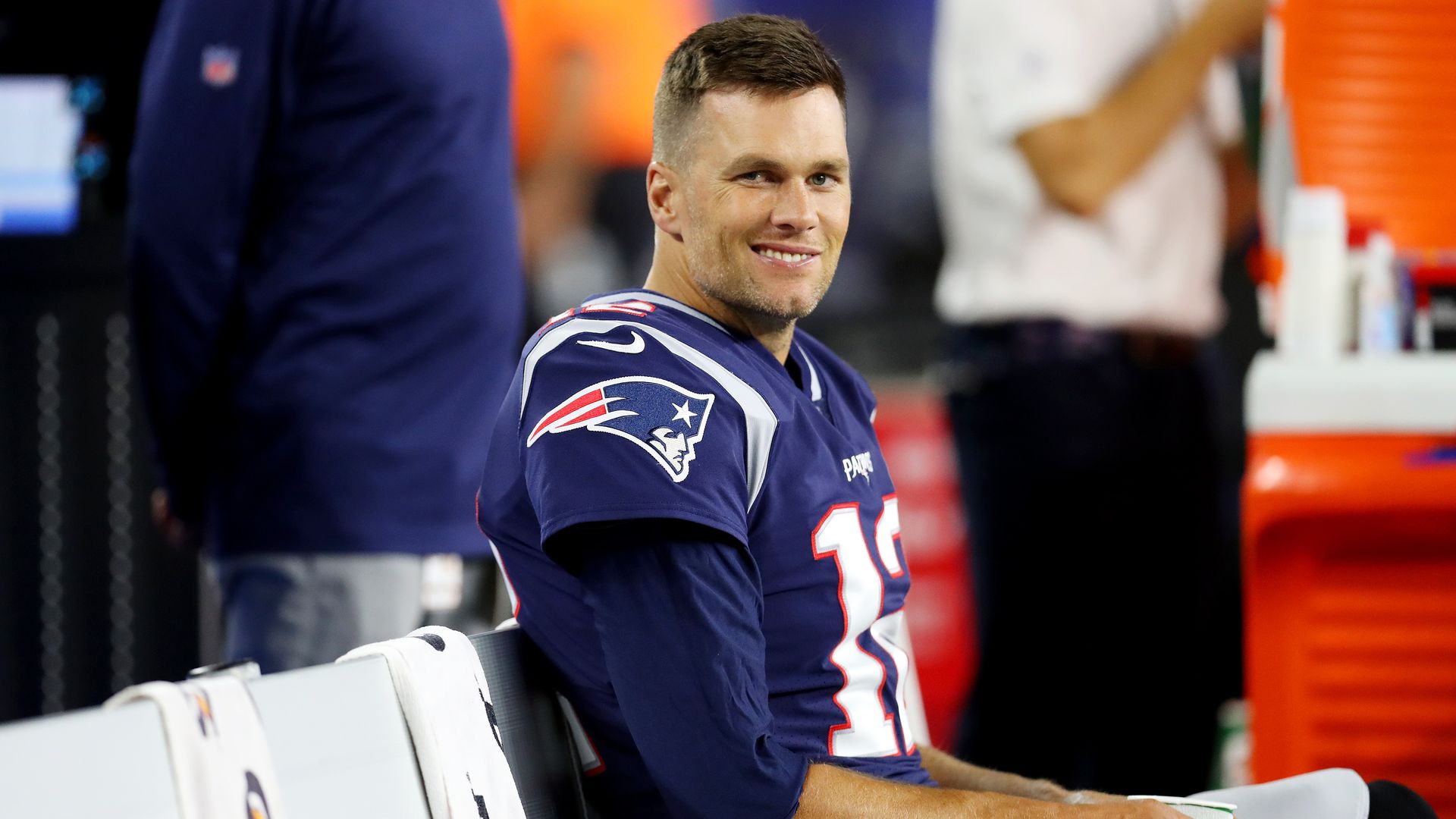 1. New England Patriots: Gronk's retirement will change the way they play, but the Patriots reshape their offense virtually every season based on personnel and they always find an edge. Tom & Friends will be just fine.
Top 100 players (per ESPN): QB Tom Brady (4), CB Stephon Gilmore (33), WR Julian Edelman (75)
In 5 words (per SI): Why should 2019 be different?
2. New York Jets: Sophomore QB Sam Darnold looks poised for a breakout and should benefit from Le'Veon Bell's presence. But he'll need help from his rebuilt O-line (3 new starters).
Top 100 players: RB Le'Veon Bell (55), S Jamal Adams (61), ILB C.J. Mosley (91)
In 5 words: Not a disaster, so, progress!
3. Buffalo Bills: "The Bills want their young QB [Josh Allen] to opt for his check-downs and intermediate options over pushing the ball downfield this season. His ability to do so and take care of the ball is paramount to offensive success." (ESPN)
Top 100 players: CB Tre'Davious White (97)
In 5 words: Let's learn more about Allen.
4. Miami Dolphins: This offseason, the Dolphins stripped down their roster, compiled draft picks and gave Brian Flores a fully guaranteed, 5-year contract — an unprecedented commitment to a first-year head coach that signifies the long road ahead. In other words, they're tanking. (Proof).
Top 100 players: CB Xavien Howard (71)
In 5 words: Miami, you're on the clock.
4. AFC West preview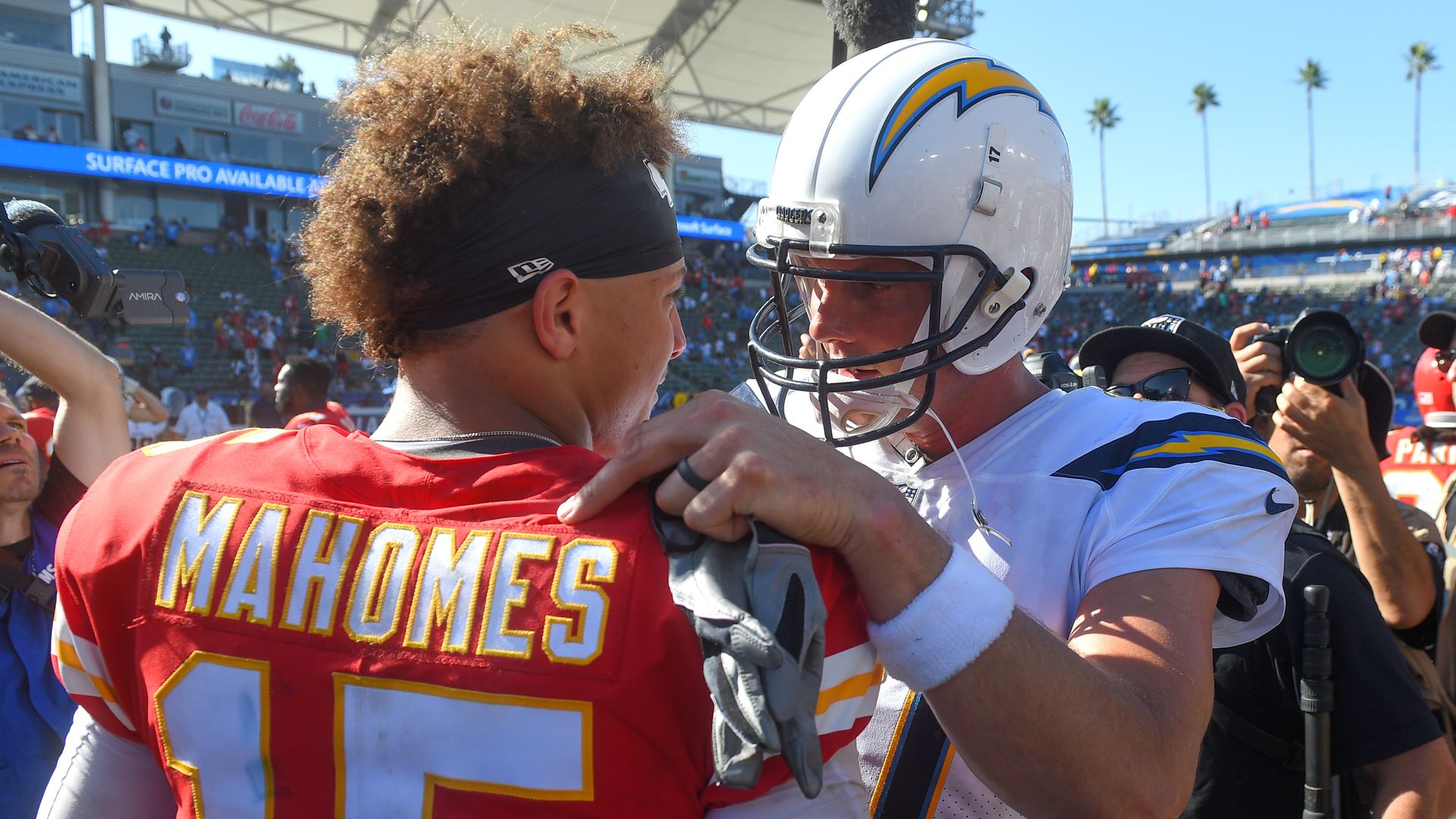 1. Kansas City Chiefs: The Chiefs return nearly every key member of an offense that led the NFL with 565 points last year. If the completely overhauled defense can make a jump, watch out.
Top 100 players (per ESPN): QB Patrick Mahomes (2), WR Tyreek Hill (16), TE Travis Kelce (18), DT Chris Jones (40), DE Frank Clark (58), S Tyrann Mathieu (86), OT Mitchell Schwartz (92)
In 5 words (per SI): Best QB, maybe best team.
2. Los Angeles Chargers: The Chargers were one of the best teams on both sides of the ball last year, and they return most of their core. Even with All-Pro safety Derwin James on IR, the defense is loaded. Now, we wait on Melvin Gordon.
Top 100 players: QB Philip Rivers (17), DE Joey Bosa (25), WR Keenan Allen (43), RB Melvin Gordon (60), OLB Melvin Ingram (62), CB Casey Hayward (87)
In 5 words: Regression coming even with Gordon.
3. Denver Broncos: The Broncos couldn't score last season. They're hoping that adding a veteran QB in Joe Flacco fixes that problem, and it sounds like teammates are responding well to his "calm, been there, done that" demeanor.
Top 100 players: OLB Von Miller (8), OLB Bradley Chubb (70), CB Chris Harris Jr. (72)
In 5 words: Is Joe Flacco the answer?
4. Oakland Raiders: The Antonio Brown situation has gotten completely out of hand and overshadows all other storylines as the Raiders prepare for their final season in Oakland. A theory: Is Brown suffering from CTE?
Top 100 players: WR Antonio Brown (27)
In 5 words: Who the hell even knows.
5. AFC North preview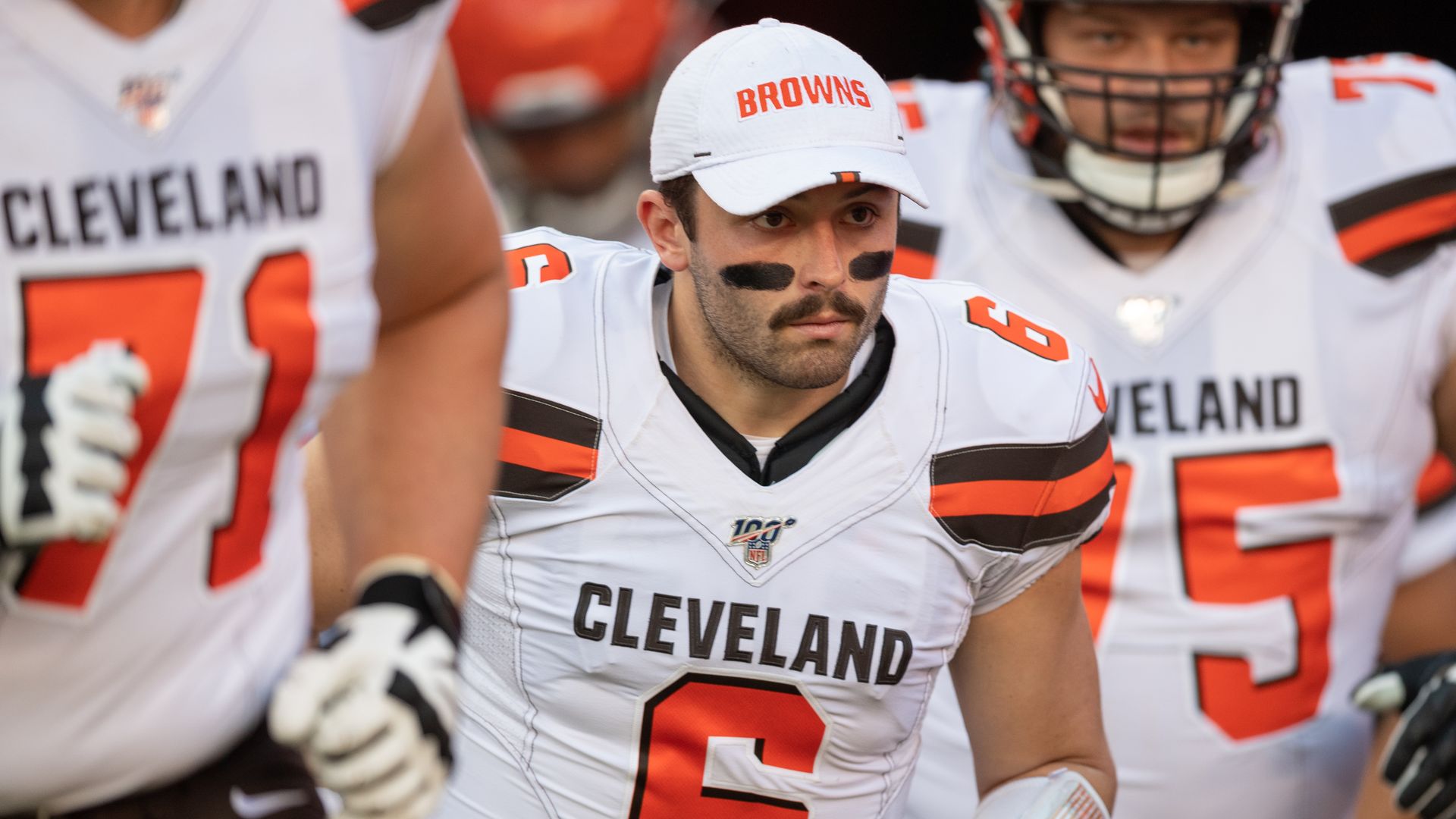 1. Cleveland Browns: For the first time in a long time, the Browns are legitimate playoff contenders. They have a new coach, a new star receiver, a new plan and renewed hope, "and this time, that hope seems warranted."
Top 100 players (per ESPN): WR Odell Beckham Jr. (13), DE Myles Garrett (21), QB Baker Mayfield (45), CB Denzel Ward (89)
In 5 words (per SI): America's New Team might deliver.
2. Pittsburgh Steelers: "The Steelers believe they have a chance in every game with Ben Roethlisberger at quarterback. The next step is discovering whether receiver JuJu Smith-Schuster and running back James Conner can turn Pro Bowl seasons into Year 3 greatness." (ESPN)
Top 100 players: JuJu Smith-Schuster (35), Ben Roethlisberger (38), James Conner (79), LB T.J. Watt (83)
In 5 words: First time under the radar.
3. Baltimore Ravens: Now that the Ravens have had a full offseason to build around dual-threat QB Lamar Jackson, expect to see one of the strangest — and most fun — NFL offenses in years.
Top 100 players: S Earl Thomas (73), OG Marshal Yanda (99)
In 5 words: Lamar can't run 30 times.
4. Cincinnati Bengals: With a rebuild likely on the horizon, this season's top priority is gauging whether first-year head coach Zac Taylor is the right man to lead the organization into the future.
Top 100 players: WR A.J. Green (51), DT Geno Atkins (66)
In 5 words: Finally, an overdue fresh start.
6. AFC South preview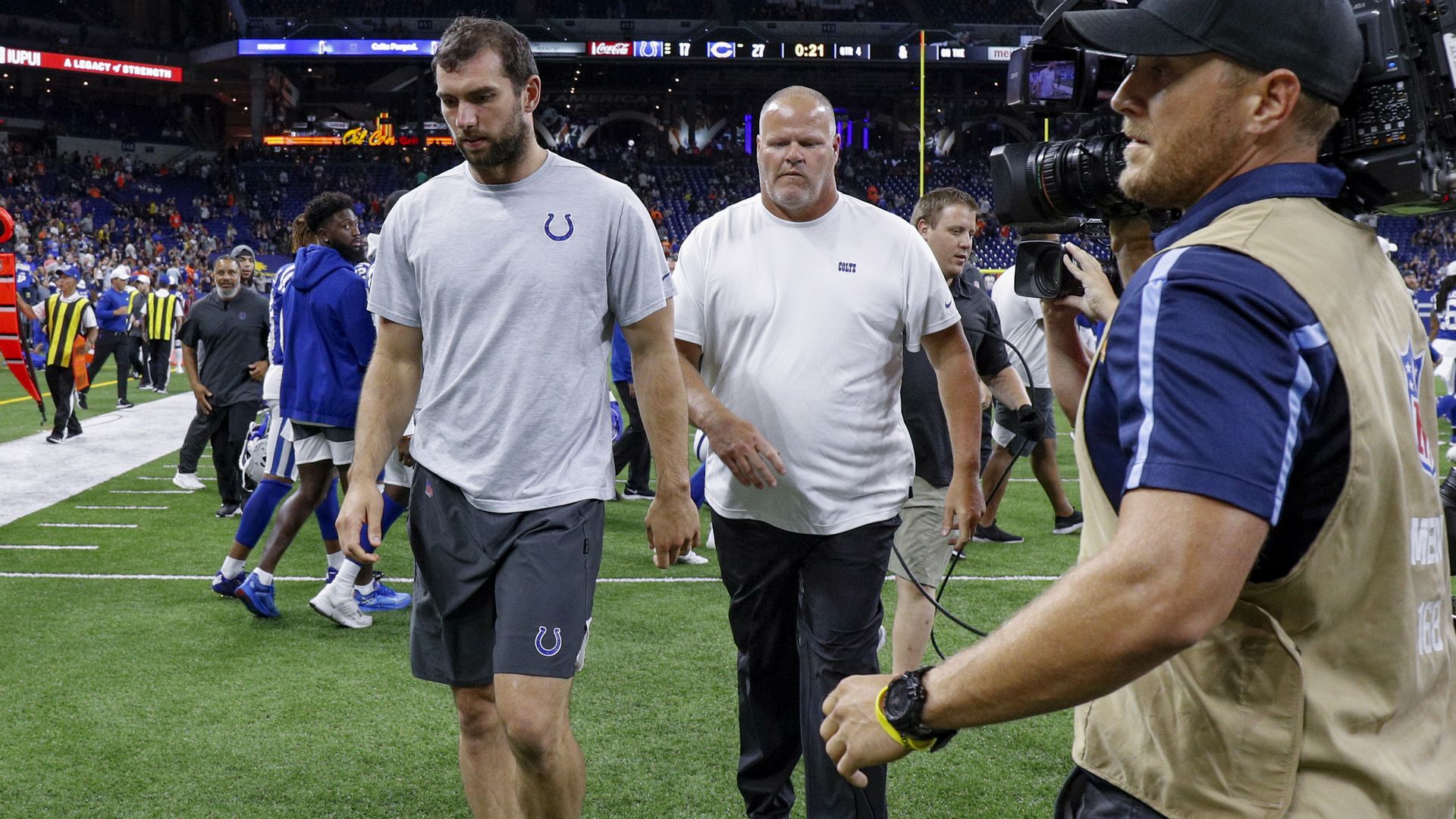 1. Houston Texans: The trade for LT Laremy Tunsil was a bit of a head-scratcher in terms of what Houston gave up, but it makes them better in the short term and shores up an offensive line that gave up a league-high 62 sacks last year.
Top 100 players (per ESPN): WR DeAndre Hopkins (5), DE J.J. Watt (14), QB Deshaun Watson (47)
In 5 words (per SI): Best in post-Luck South.
2. Indianapolis Colts: Andrew Luck's shocking retirement is a devastating blow for a franchise with Super Bowl aspirations, but there's still hope that the Colts can contend in the AFC South.
Top 100 players: ILB Darius Leonard (44), C Quenton Nelson (52), WR T.Y. Hilton (57)
In 5 words: Good, but Brissett ain't Luck.
3. Tennessee Titans: "On offense, Derrick Henry's late-season dominance is reason for hope, but this unit's ceiling is all about the development of the passing game," with Marcus Mariota entering his 5th season. (The Ringer)
Top 100 players: N/A
In 5 words: Last year for Mariota? Decisions...
4. Jacksonville Jaguars: Has the offense improved enough to complement what should be one of the league's best defenses? That will depend on new QB Nick Foles and RB Leonard Fournette, who could be headed for a bounce-back season.
Top 100 players: CB Jalen Ramsey (24), DE Yannick Ngakoue (68), DE Calais Campbell (69)
In 5 words: Is a new QB enough?
7. NFC East preview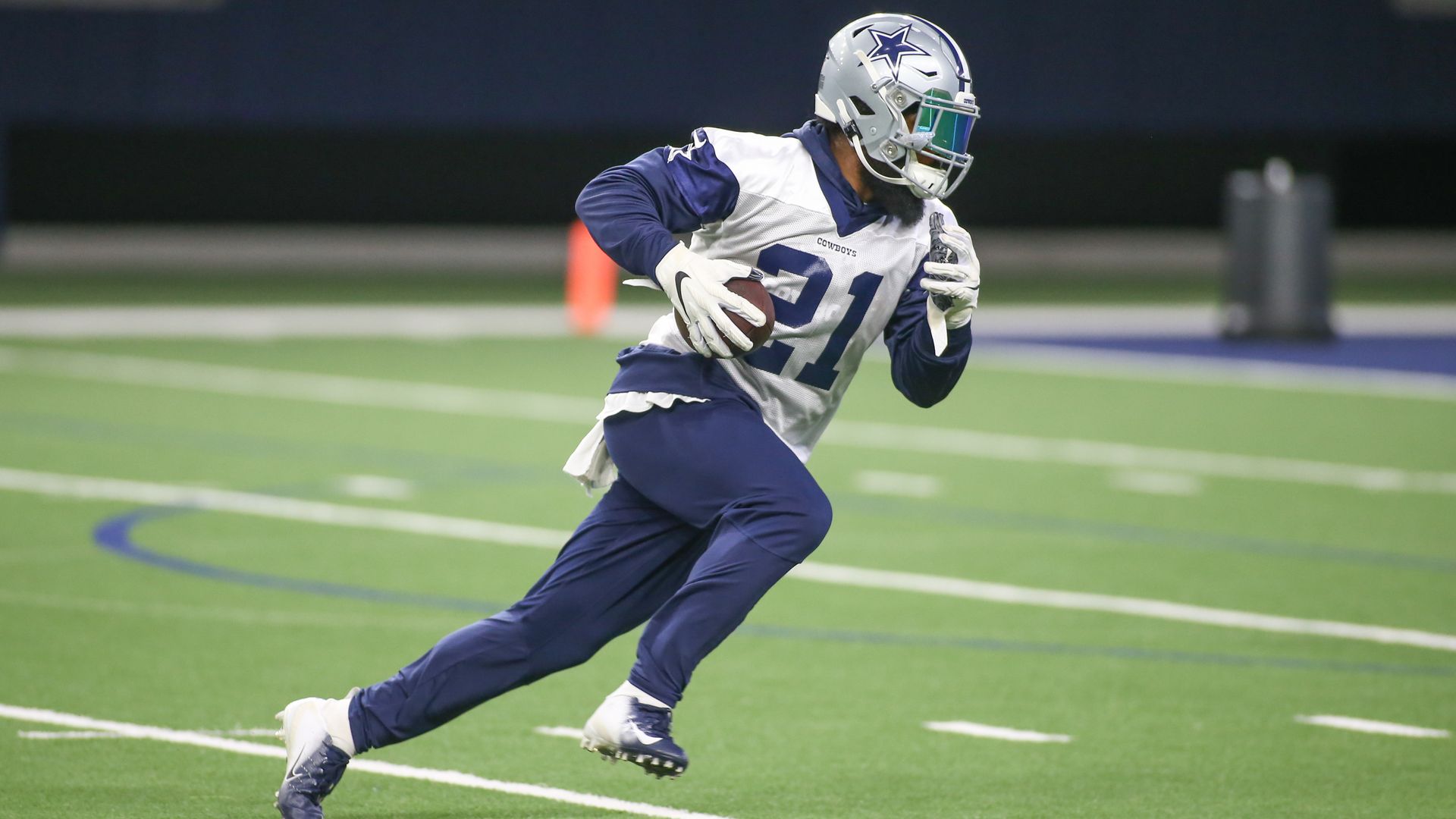 1. Philadelphia Eagles: The Eagles have the NFL's deepest roster and a top-five offense with Carson Wentz healthy. They also have the third-easiest schedule heading into the season. These are all very good things.
Top 100 players (per ESPN): TE Zach Ertz (23), DT Fletcher Cox (29), QB Carson Wentz (31), OT Lane Johnson (95), C Jason Kelce (98)
In 5 words (per SI): If Wentz's healthy, NFC's best.
2. Dallas Cowboys: "If Jason Garrett wants to be the Cowboys' coach in 2020, winning a divisional playoff game seems to be the minimum the team will have to accomplish." Probably the best roster they've had in over a decade. (ESPN)
Top 100 players: RB Ezekiel Elliott (15), DE DeMarcus Lawrence (30), G Zack Martin (39), OT Tyron Smith (50), WR Amari Cooper (54), OLB Jaylon Smith (96)
In 5 words: Paying stars, now all-in.
3. New York Giants: Eli Manning is the starter, but the clock is ticking. Will coach Pat Shurmur go with rookie Daniel Jones at the first sign of trouble? Or will he wait until the Giants' playoff dreams disappear? Probably the latter.
Top 100 players: RB Saquon Barkley (12)
In 5 words: Eli era ends in 2019.
4. Washington Redskins: The Redskins should have a solid running game, but that's about it. "Bottoming out ... wouldn't necessarily be the worst outcome for the franchise's long-term health," writes The Ringer's Robert Mays.
Top 100 players: N/A
In 5 words: Strong contender for worst franchise.
8. NFC West preview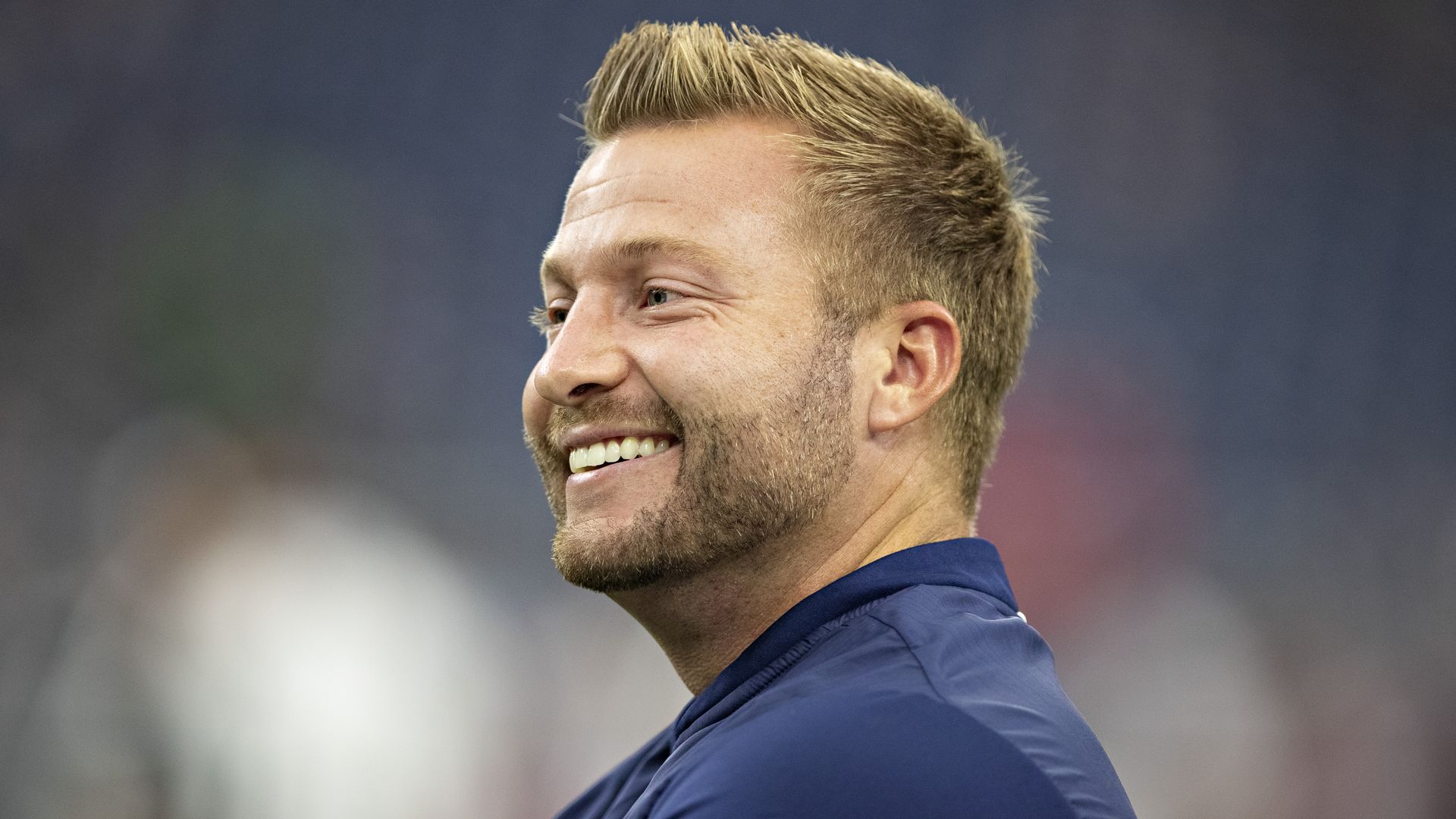 1. Los Angeles Rams: There are some issues on the defense and offensive line, but there's just way too much talent returning from a team that started 8-0, finished 13-3 and went to the Super Bowl to consider the Rams anything but a juggernaut.
Top 100 players (per ESPN): DT Aaron Donald (1), RB Todd Gurley (46), QB Jared Goff (48), WR Brandin Cooks (78), OT Andrew Whitworth (80)
In 5 words (per SI): McVay too young for hangover?
2. Seattle Seahawks: The Seahawks haven't won fewer than 9 games since Russell Wilson took over, and with the addition of Jadeveon Clowney, they might finally have the defensive firepower to hang with the Rams and reclaim the division.
Top 100 players: QB Russell Wilson (9), LB Bobby Wagner (20), DE Jadeveon Clowney (42), WR Tyler Lockett (93)
In 5 words: Usually better than people think.
3. San Francisco 49ers: QB Jimmy Garoppolo is 28 and one of the NFL's highest-paid players, yet he's started just 10 games in his career. Hopefully, he can stay healthy and prove himself this season, but the Niners are running out of time.
Top 100 players: TE George Kittle (42), DE Dee Ford (90)
In 5 words: No ACL excuses this year.
4. Arizona Cardinals: "There's a significant disconnect between how good the Cardinals will probably be in 2019 and how excited people should be to watch them in Week 1. With Kyler Murray and Kliff Kingsbury in place, seemingly anything could happen." (The Ringer)
Top 100 players: OLB Chandler Jones (65), RB David Johnson (74), CB Patrick Peterson (77)
In 5 words: Will faster plays mean wins?
9. NFC North preview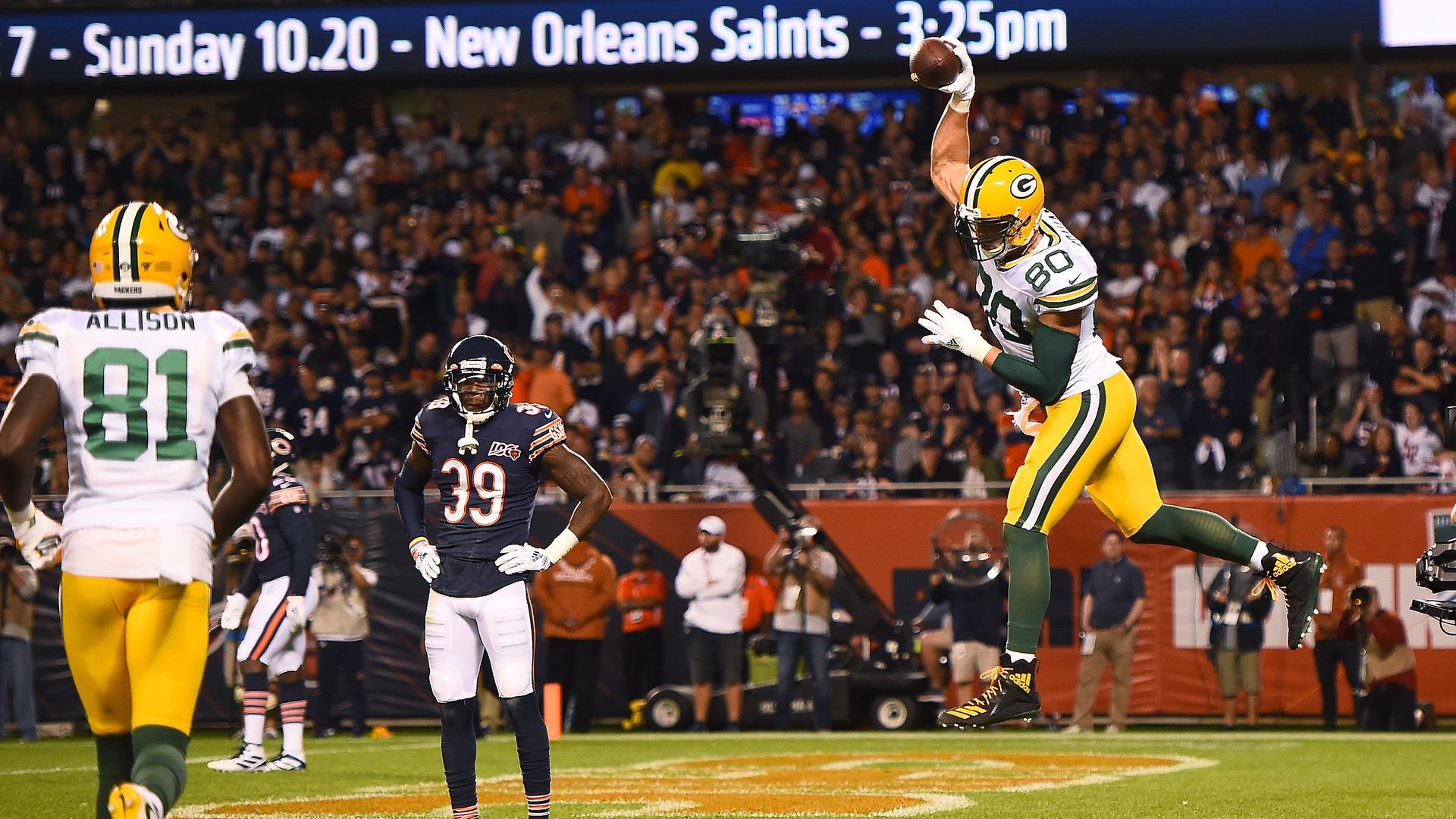 1. Chicago Bears: Chicago has arguably the most talented defense in the league, but the offense struggled at times last year. Third-year QB Mitchell Trubisky is the key to changing that, but he looked horrendous last night.
Top 100 players (per ESPN): LB Khalil Mack (3), DT Akiem Hicks (49), S Eddie Jackson (63), CB Kyle Fuller (81), LB Roquan Smith (82)
In 5 words (per SI): Still thinking about the doink(s).
2. Green Bay Packers: As I mentioned yesterday, "never has a Hall of Fame QB in the latter part of his prime been cast into the type of schematic overhaul that Aaron Rodgers is enduring under Matt LaFleur." Will be fascinating to watch.
Top 100 players: QB Aaron Rodgers (6), OT David Bakhtiari (32), WR Davante Adams (56)
In 5 words: World is watching Rodgers' audibles.
3. Minnesota Vikings: Kirk Cousins' first year in Minnesota was a bit of a disappointment, but there's reason to believe this season could be special, as he steps into an offense perfectly suited for him (lots of play action).
Top 100 players: WR Adam Thielen (28), DE Danielle Hunter (59), WR Stefon Diggs (64), S Harrison Smith (67)
In 5 words: Will probably end in heartbreak.
4. Detroit Lions: The Lions are undeniably more talented on paper than last year's 6-10 squad. But questions still linger about Matt Patricia as a head coach, and the NFC North is brutal.
Top 100 players: CB Darius Slay (100)
In 5 words: Clearly fourth in strong division.
10. NFC South preview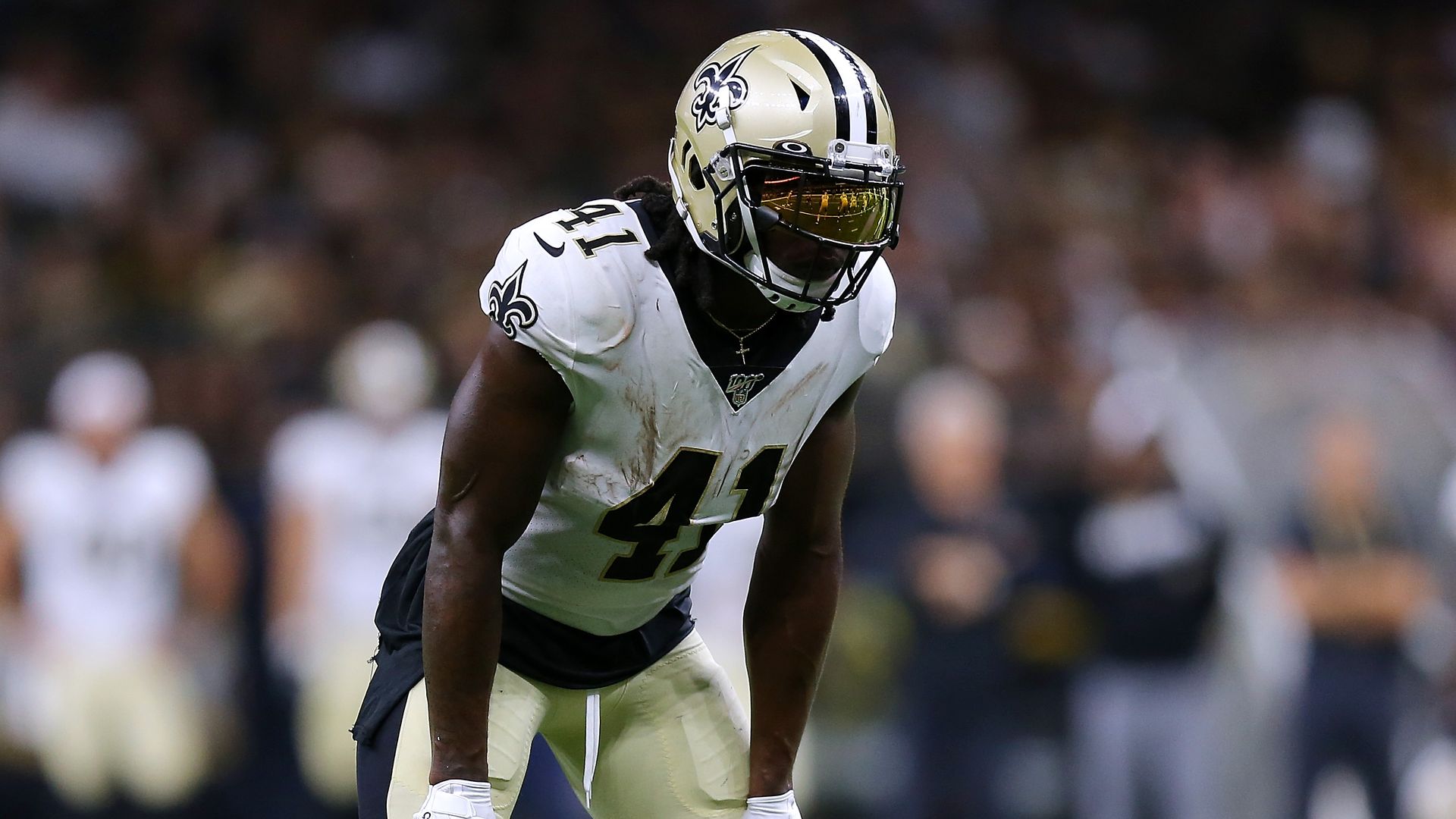 1. New Orleans Saints: The Saints have a 12.3% chance of winning the Super Bowl, per ESPN, which trails only the Chiefs and Patriots. But if Drew Brees' inevitable decline is already upon us, all bets are off.
Top 100 players (per ESPN): WR Michael Thomas (10), QB Drew Brees (11), RB Alvin Kamara (26), DE Cameron Jordan (34), CB Marshon Lattimore (53), OT Terron Armstead (76), OT Ryan Ramczyk (85)
In 5 words (per SI): Changed that rule, at least.
2. Atlanta Falcons: A Julio Jones extension is on the way after the Falcons restructured a few deals to create $5 million in cap room. That's great news for QB Matt Ryan, as is the fact that Atlanta doesn't play outside until mid-November.
Top 100 players: WR Julio Jones (7), QB Matt Ryan (37), LB Deion Jones (84), DT Grady Jarrett (88)
In 5 words: Good team but tough division.
3. Carolina Panthers: It's difficult to predict how the Panthers will fare in 2019 because their season rests squarely on Cam Newton's surgically-repaired shoulder. If he's healthy, Carolina could make some noise.
Top 100 players: LB Luke Kuechly (19), RB Christian McCaffrey (22), QB Cam Newton (94)
In 5 words: NFC contender if Cam's healthy.
4. Tampa Bay Buccaneers: James Winston enters the most important season of his career with a bevy of talented receivers. Plus, Bruce Arians' aggressive scheme should suit him well. Overall, though, this team still has a long way to go.
Top 100 players: WR Mike Evans (37)
In 5 words: Last year for Jameis? Decisions...
Happy Football,
Kendall "That Brady picture cracks me up" Baker