Axios Sports
June 19, 2020
👋 Happy Friday!
🇺🇸 Let's ride: Tomorrow at 11am ET, Axios Sports is hosting a fundraising ride via Peloton, with all proceeds going to U.S. Olympic and Paralympic athletes affected by the financial implications of COVID-19 and the postponed Tokyo Olympics.
To RSVP: Click here. And don't worry — you can still donate and participate, even if you don't have a Peloton. More details below in item No. 2.
Today's word count: 2,036 words (8 minutes).
1 big thing: 🏈 An interview with the NFL's chief medical officer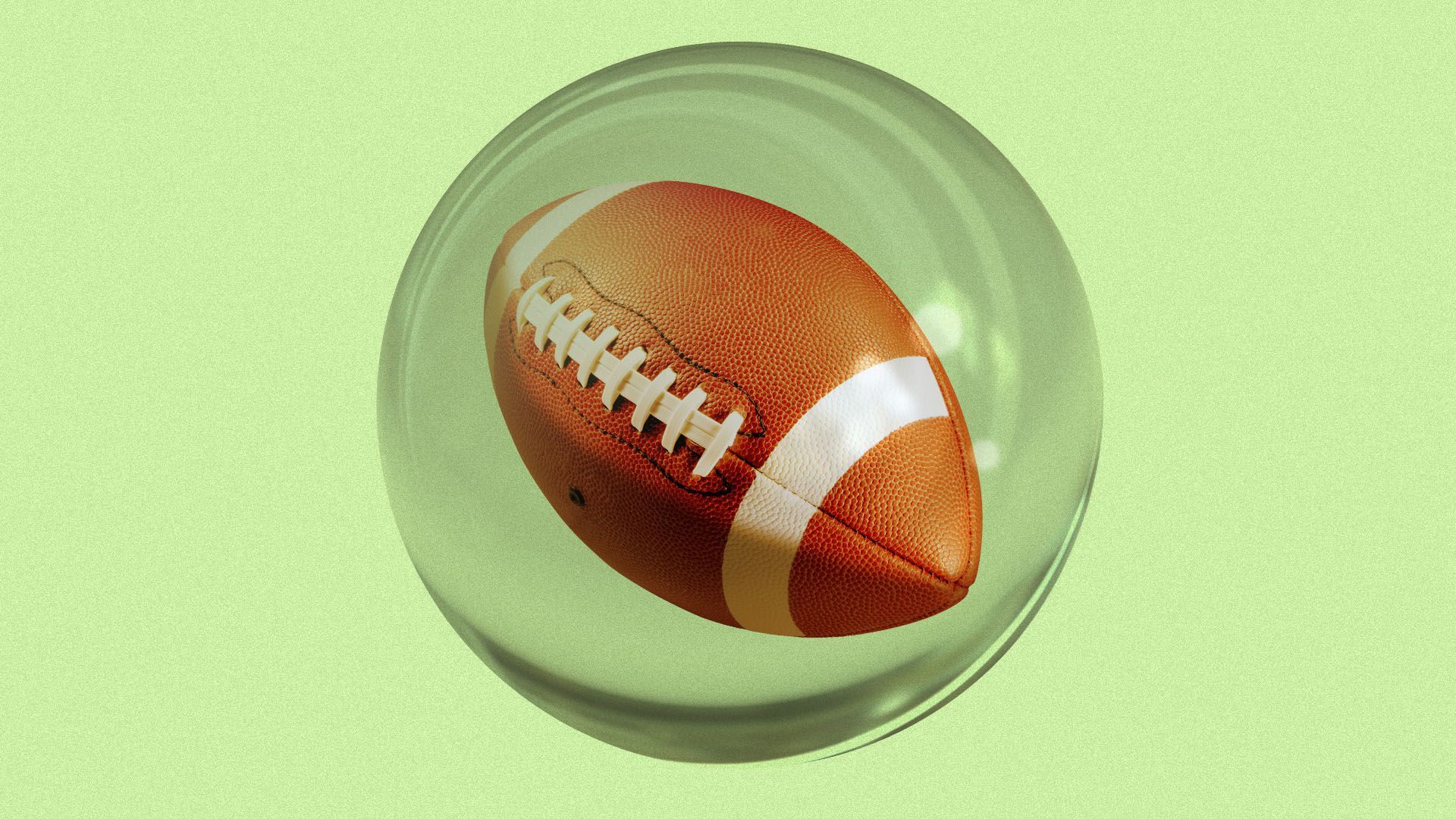 Dr. Anthony Fauci says the NFL may need a "bubble" — like the NBA and MLS are planning at Walt Disney World — in order to make this season work.
"Unless players are essentially in a bubble — insulated from the community and they are tested nearly every day — it would be very hard to see how football is able to be played this fall. If there is a second wave, which is certainly a possibility and which would be complicated by the predictable flu season, football may not happen this year."
— Fauci,
per CNN
🎙 The NFL's response: I spoke with Dr. Allen Sills, NFL chief medical officer, about Fauci's comments and how the league is preparing for the season. In short, there is no plan for a single "bubble." Instead, Sills views each team as its own "ecosystem."
The news of the day was Fauci's "bubble" comment. I also saw you said on Wednesday that constructing a bubble would not be "practical or appropriate." Is that still the NFL's stance, and if so, why?
"What we're trying to do is mitigate risk for everybody inside what I call the 'team ecosystem,' which to me means the players, the coaches, the strength and conditioning staff, the medical staff — everybody who is going to be together throughout the course of the season.
"All of those individuals are going to share the same risk of being infected because they're going be together all season. They're also going to share the same responsibility to each other to practice appropriate public health guidelines and minimize their own individual risk, which thereby minimizes the risk for the entire group.
"I think Dr. Fauci pointed out the challenging features of this situation — the need for very frequent testing and surveillance, a rigorous tracing program, immediate identification and isolation of new cases — and those are the things we've been working on.
"The ecosystem concept is one that we've been working on throughout the offseason and continue to form a basis of our protocols around. It's a different concept obviously than everybody being at one single site and nobody coming in and out."
So instead of a "bubble," you're talking about a bunch of mini "team bubbles?"
"'Bubble' isn't a medical term, so I prefer 'ecosystem' because I feel like it encompasses the fact that it's everybody who is together with shared responsibility and shared risk."
With the NFL season still months away, have you benefitted from being able to watch other leagues who have resumed play or are hoping to do so soon?
"Absolutely. I'm in very regular communication with the chief medical officers of the other American professional sports leagues, and I also talk regularly with medical officials from international leagues.
"It's been a very collaborative effort, and we're able to share learnings and source ideas from each other. Despite the differences in our sports, in reality, we're all facing the same challenges."
While you have the benefit of watching other leagues, you also have the threat of a second wave in the fall and a constantly-shifting coronavirus landscape. How do you prepare for a season that's still so far away?
"The phrase that we've been using over and over again is 'We have to be flexible and adaptable.' I fully expect the protocols that we put in place at the start of training camp to evolve and change as new knowledge becomes available.
"If you think about how long it's been since all this started — sheltering at home, quarantining — it feels like a really long time. But it's been about 100 days, and that's roughly the same amount of time that we have between now and the start of our season.
"We've seen tremendous progress made already in these past 100 days, and I expect we're going to continue to see a rapid emergence of new knowledge during these next 100 days in regards to things like treatment, new preventative strategies and our understanding of transmissibility."
Paint a picture of what the 2020 NFL season might look like. Will we have "football as usual" in the fall?
"I remain very optimistic that we will be playing football this fall as we've laid out, but I don't think it's going to be 'football as usual.'
"There are going to be a lot of changes in the way that we do things, from how we practice, to how we lay out our facilities, to how we travel, to how we organize sidelines and the on-field experience.
"One of our athletic trainers probably expressed it best when he said, 'It's not going to feel normal because it's not going to be normal.'"
2. 🇺🇸 Let's ride: Fundraiser to benefit U.S. Olympic hopefuls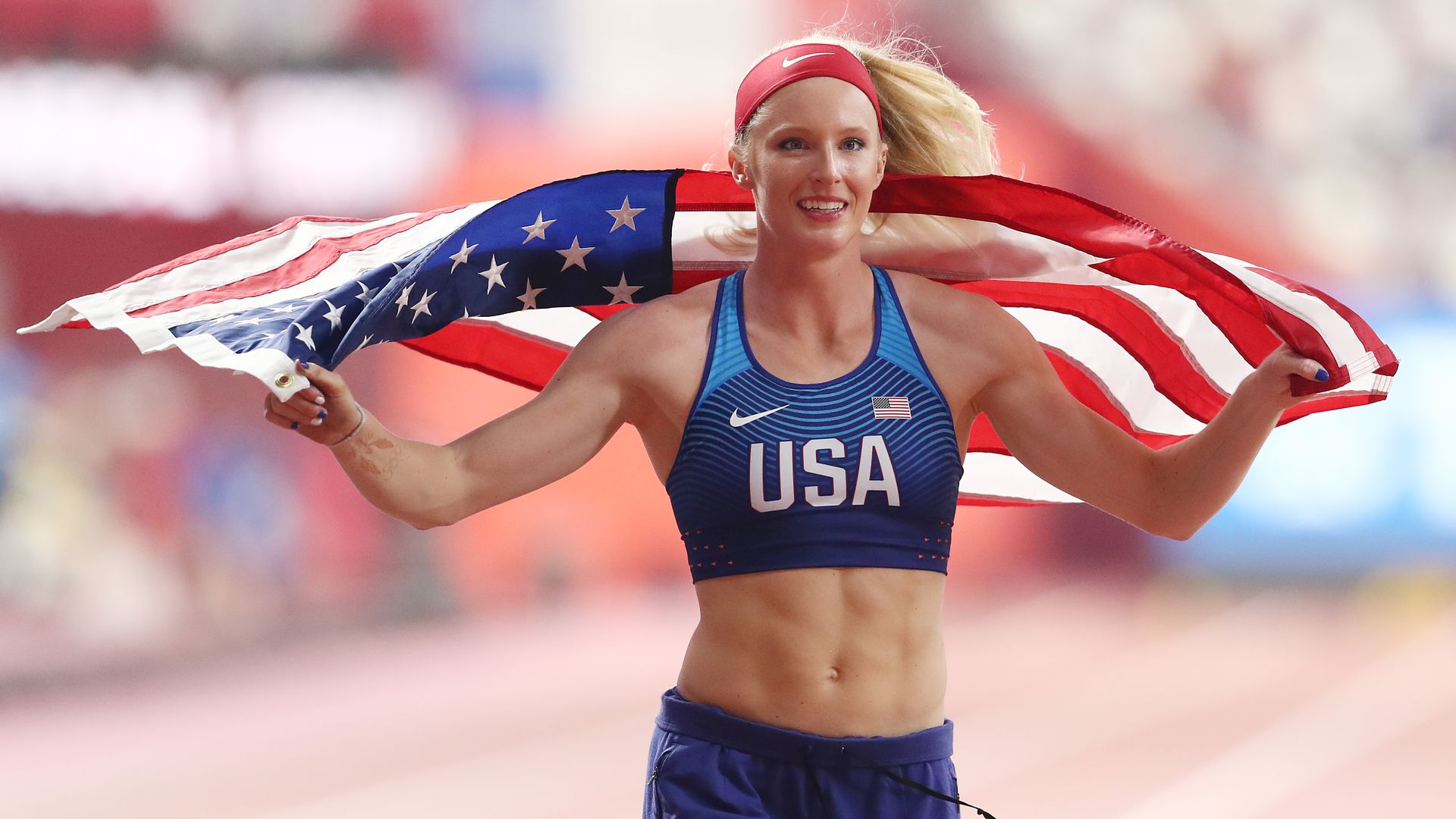 The postponement of the Tokyo 2020 Summer Olympics was a serious economic blow for U.S. Olympic and Paralympic athletes and hopefuls.
The state of play: With seasons and events canceled, athletes are unable to earn appearance fees, prize money and performance bonuses from sponsors, all while continuing to train for Tokyo 2021.
Outside of a select few, most Olympic athletes earn very little money from their sport. In fact, as pole vaulting silver medalist Sandi Morris (above) told me this week: "A general rule of thumb is that if an athlete is not top 10 in the world in their event, they probably have a part-time job to pay the bills."
Some athletes have sponsorship deals, but many of those are up in the air, with sponsors hurting financially and unprepared to pay athletes for an extra 12 months.
"Every four years, we know Team USA is going be the team everyone is watching. We know our athletes are going to perform and raise our flag high for the world to see. In order for us to get that, we need to invest in them."
— Five-time Olympian Bernard Lagat tells Axios
🚨 Call to action: Tomorrow at 11am ET, Axios Sports is hosting a fundraising ride via Peloton, with all proceeds going to USAHEF, a nonprofit committed to supporting U.S. Olympic and Paralympic athletes impacted by the financial implications of COVID-19.
Details: We'll be doing the 30-minute "Together We Ride" from March 19 led by Robin Arzon. To find it, go to the class library and use the search function.
No Peloton? No problem. Download the Peloton digital app and hop on a stationary bike or go for a jog to participate.
The more who ride, the more we raise! We're hoping for over 2,000 riders. Invite your friends and co-workers, and let's crush that number.
How to contribute: You can either contribute a specific dollar amount, or a dollar pledge per rider (you can set a maximum limit to ensure you only donate an amount you're comfortable with).
Click here to RSVP. See you tomorrow!
3. ⚡️ Catch up quick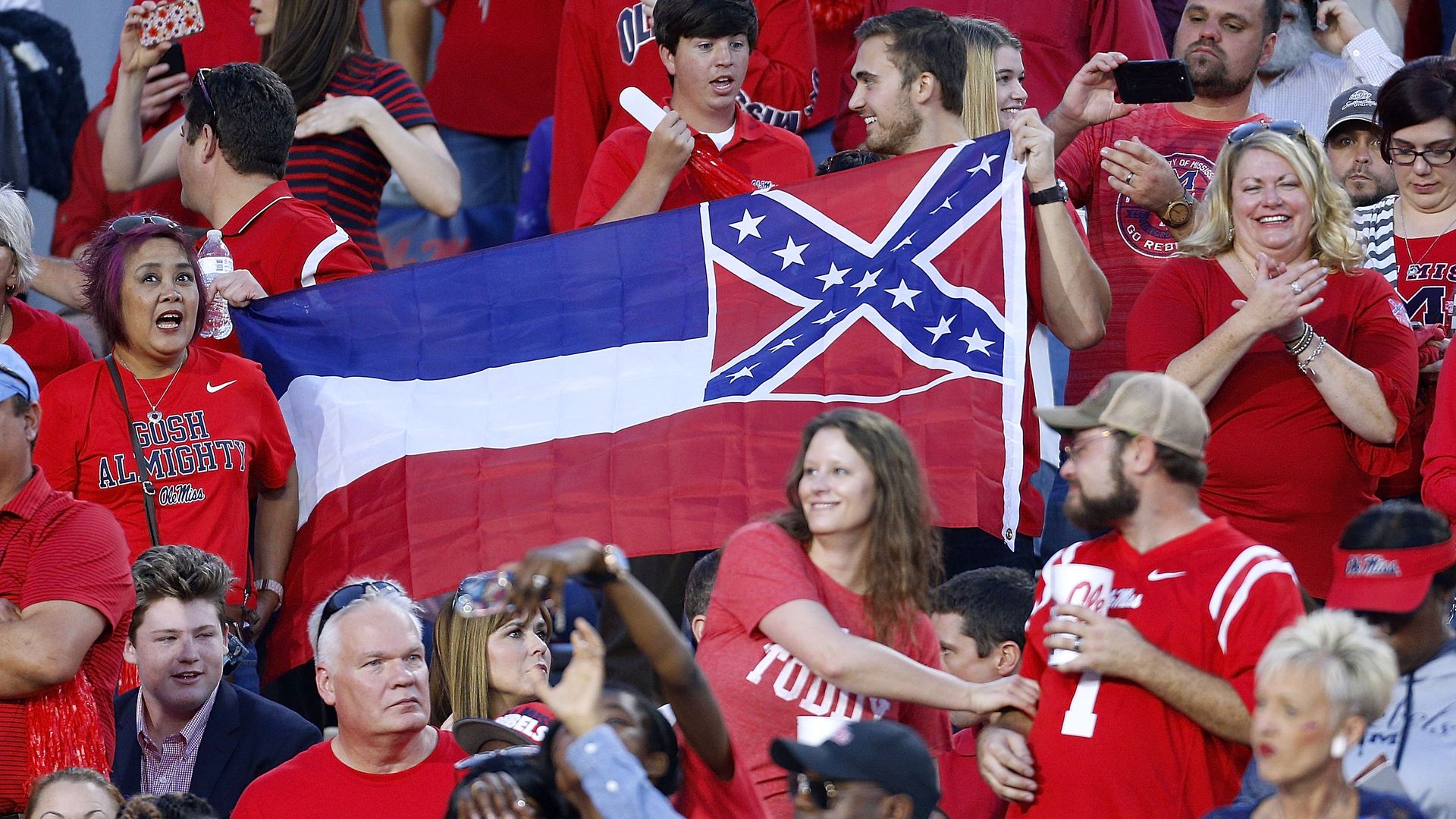 🏈 CFB: SEC commissioner Greg Sankey threatened to not host any future conference championship events in Mississippi until the state changes its flag. Mississippi is the only state that still has the Confederate symbol — a blue cross with the 13 stars — on its flag.
🏀 WNBA: Atlanta Dream guard Renee Montgomery will sit out the 2020 season to focus on promoting social justice causes, becoming the first player to publicly opt out of the WNBA's plans for a shortened season.
🏒 Minor league hockey: Two former CHL players have launched a class-action lawsuit alleging that players aged 15 to 17 were "routinely victims to hazing, bullying, physical and verbal harassment, physical assault, sexual harassment, and sexual assault." Warning: Very disturbing and hard to read.
4. 💵 The latest on the NIL front
Sen. Marco Rubio (R-Fla.) introduced a bill Thursday that would require the NCAA to change its rules regarding athletes' ability to profit off their name, image and likeness (NIL) by June 2021, while also protecting the NCAA from legal challenges to the new regulations.
The backdrop: The bill comes six days after Florida Gov. Ron DeSantis passed a law that will allow athletes in the state to profit off their NIL starting in July 2021. California and Colorado passed similar laws that go into effect in 2023.
The big picture: The NCAA is fearful that state-by-state action will lead to competitive unbalance and chaos and is hoping to work with Congress on passing national legislation, so they predictably endorsed Rubio's bill.
What they're saying: "We can't have 50 separate laws. It will destroy college athletics," Rubio said in a video posted to Twitter.
The other side: Sen. Chris Murphy (D-Conn.) said he's glad Rubio introduced legislation, but cautioned against putting too much emphasis on the interest of the NCAA and placing the fate of endorsement deals in their hands.
What's next: There is already a bill in Congress on this topic from Rep. Mark Walker (R.-N.C.), and there is another one coming in the next few weeks from Rep. Anthony Gonzalez (R-Ohio). It's a mess — but the tide is turning.
5. 📺 Weekend watchlist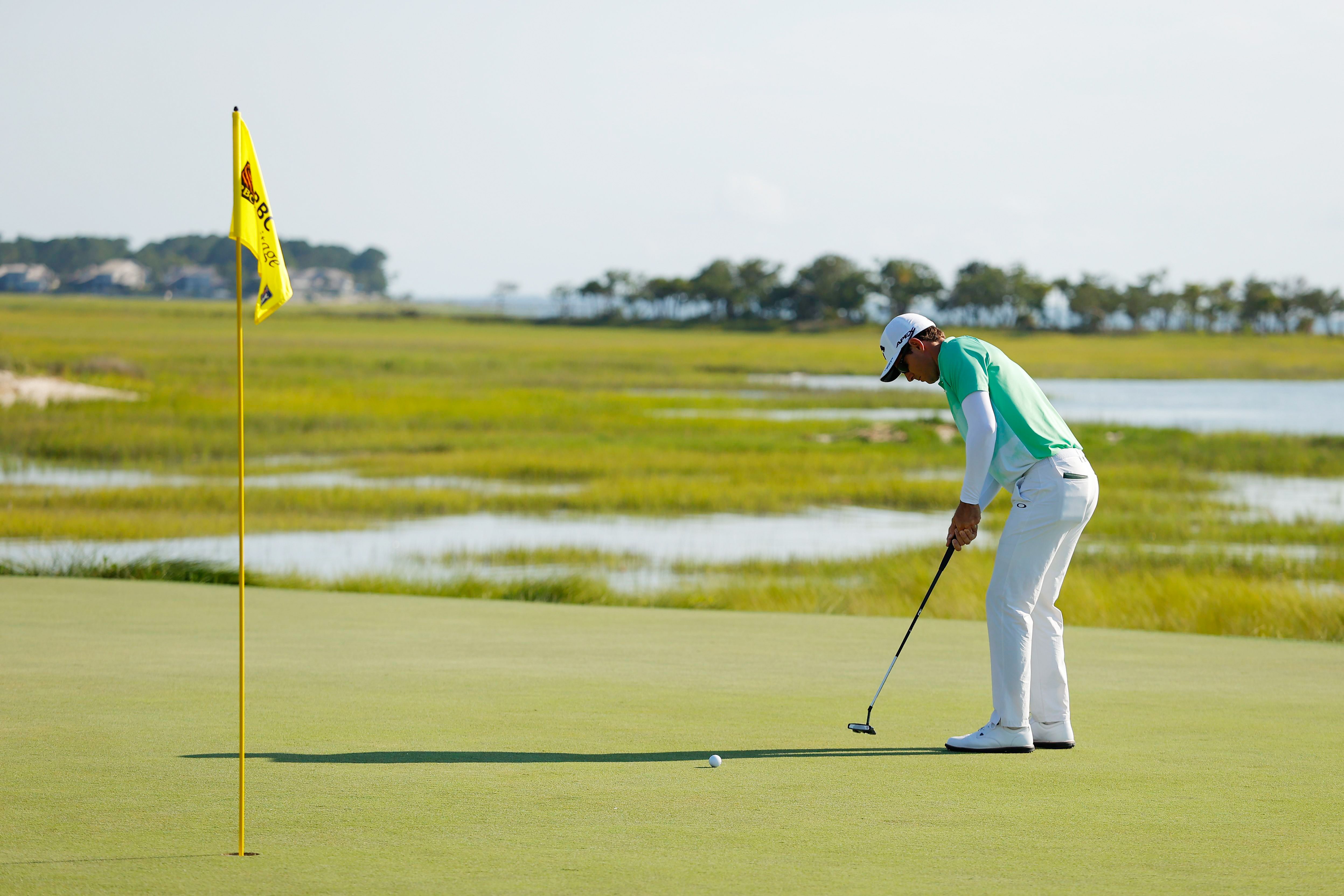 HILTON HEAD, S.C. — After a successful first week back, the PGA Tour boasts another stacked field for this weekend's RBC Heritage at Harbour Town Golf Links. Ian Poulter and Mark Hubbard co-lead through 18 holes (both at 7-under), with plenty of big names hot on their tails.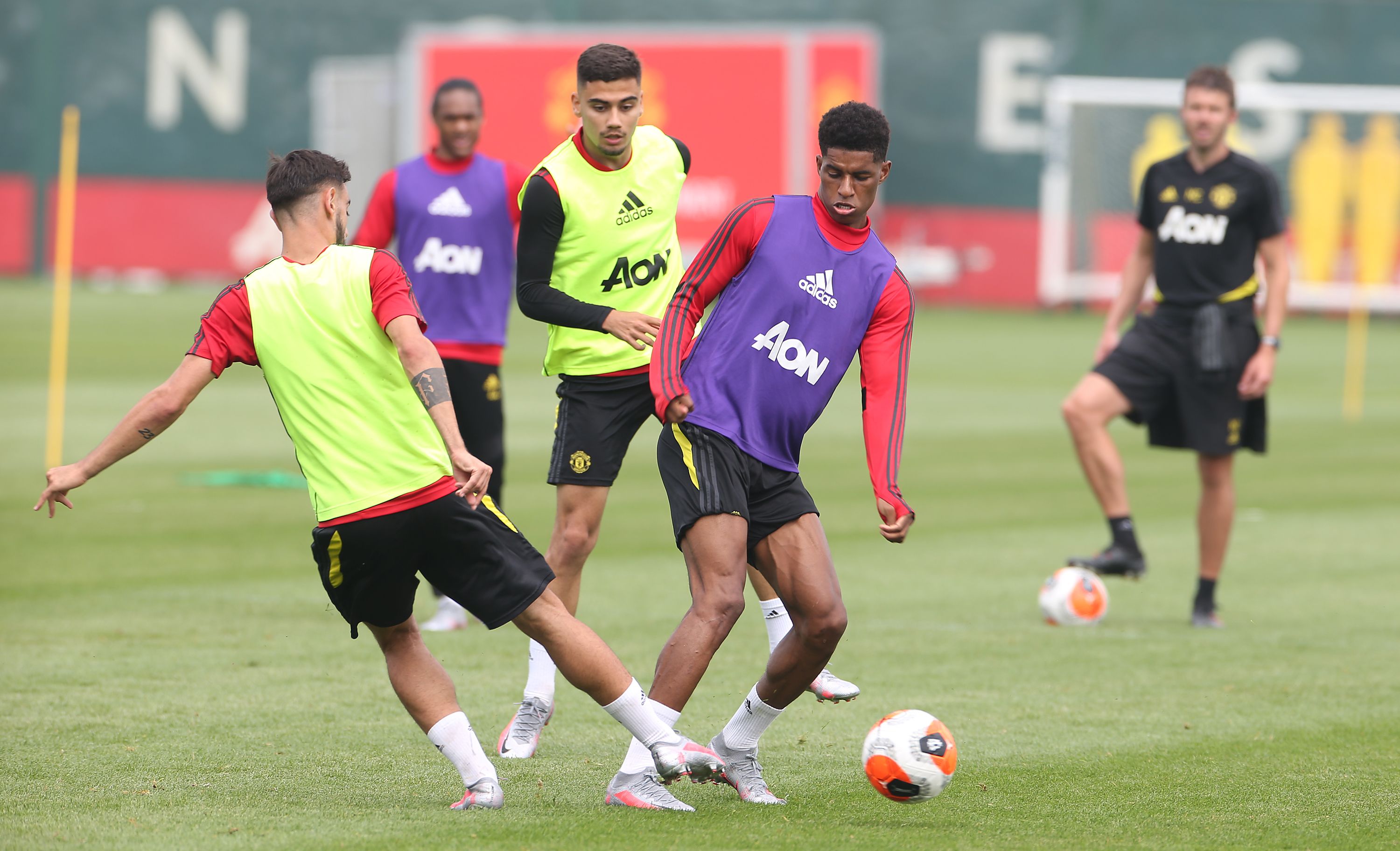 MANCHESTER, England — 22-year-old Marcus Rashford, who emerged as one of the most admired people in England during the sports shutdown through his activism, will return to the pitch today for Manchester United's first game back.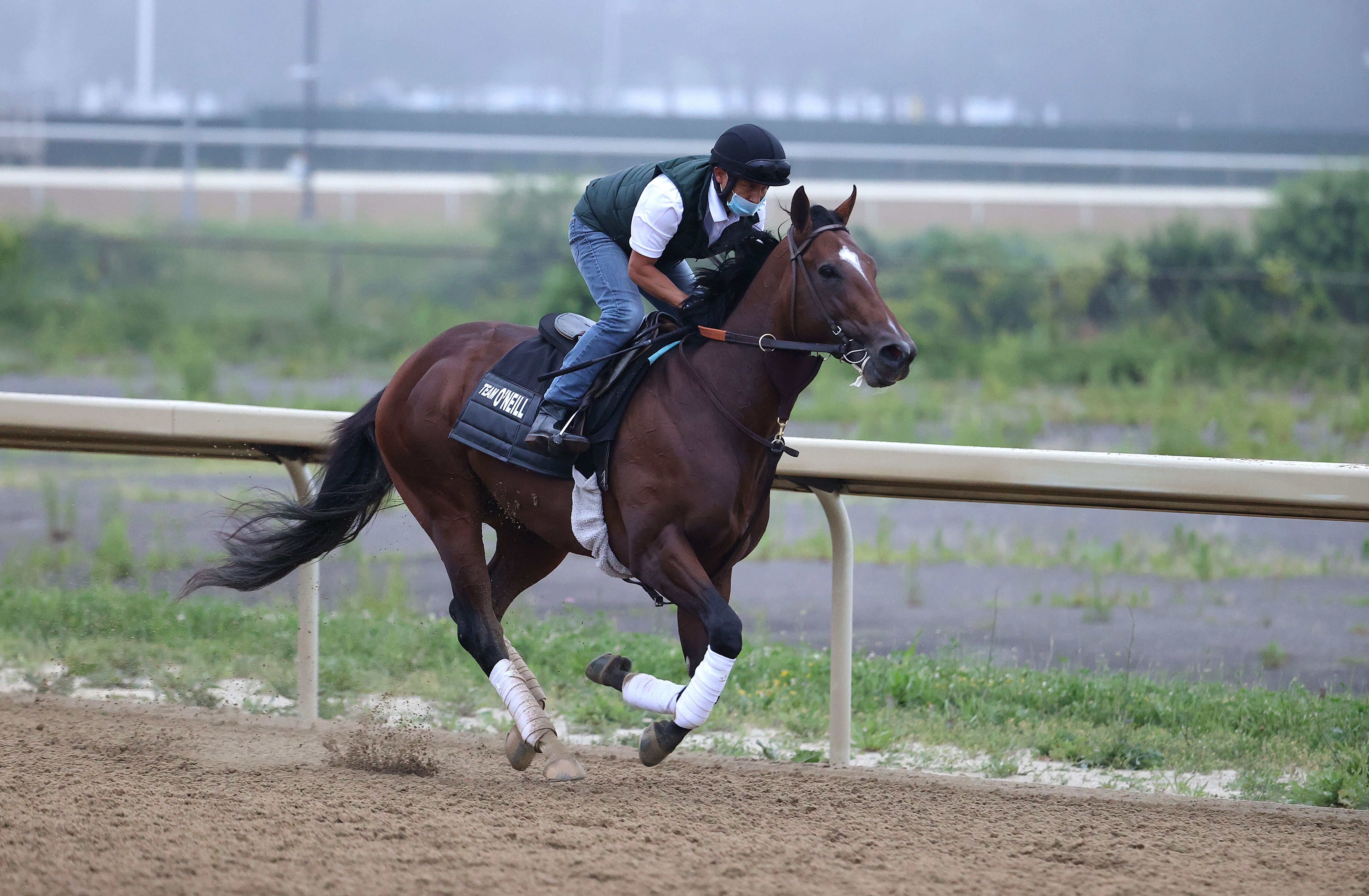 ELMONT, N.Y. — The 2020 Triple Crown season begins on Saturday with the Belmont Stakes, which is typically the third leg after the Kentucky Derby (now on Sept. 5) and Preakness (Oct. 3). As a safety precaution for horses not used to opening with such a long race, they will run 1 1⁄8 miles instead of 1 1⁄2 miles.
6. June 19, 2016: 🏀 "Cleveland, this is for you!"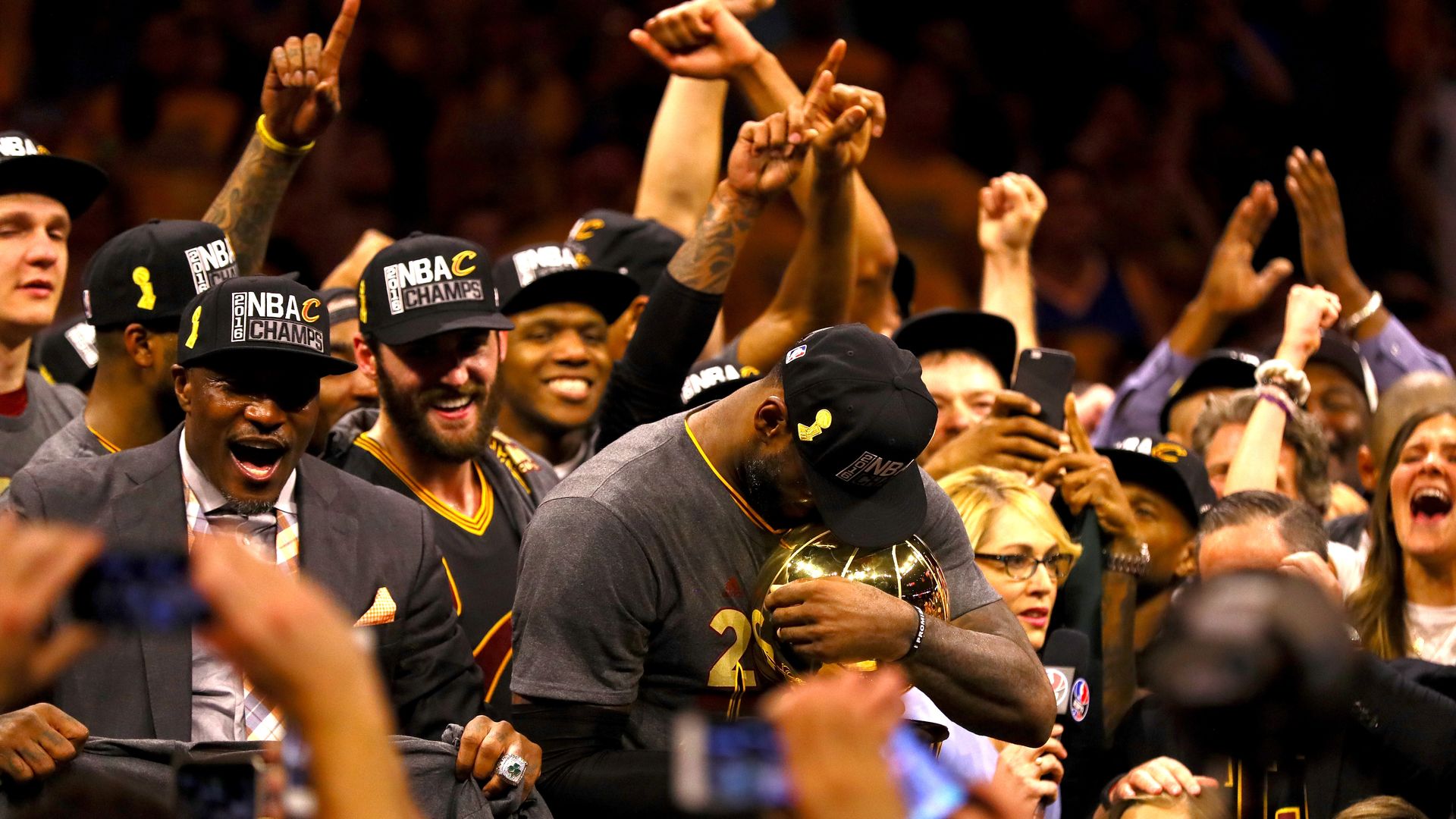 Four years ago today, the Cavaliers completed their epic comeback over the Warriors, becoming the first team to ever overcome a 3-1 deficit in the NBA Finals.
This was the Cavs' first championship, and the city of Cleveland's first major pro sports title since 1964 (Browns).
For LeBron James, it was the ultimate highlight in a highlight-filled career and cemented his legacy, both as a hometown hero and a basketball legend.
Timeline: Though we all know the story now, don't forget how improbable this outcome seemed at the time.
73-9: The 2016 Warriors broke the 1996 Bulls' mark for best regular season record behind Steph Curry's unanimous MVP-winning season in which he hit five threes a game at a 45% clip. (Highlight of the year: "Bang! Bang! Oh, what a shot from Curry!")
Down 3-1: The Cavs dropped Games 1 and 2 in Oakland, then blew out the Warriors at home before failing to hold serve in Game 4.
Draymond Green suspended: At the end of Game 4, Green was called for a questionable flagrant foul, which led to his suspension for Game 5 due to an accrual of flagrant foul points.
Kyrie and LeBron go off: Green's suspension opened the door for the Cavs, who marched right through it behind a combined 146 points across the next two games from their two best players, setting up the decisive Game 7.
The block and the shot: LeBron and Kyrie each had one trick left, as LeBron's chasedown block of Andre Iguodala kept the game tied with under two minutes left, and Kyrie's dagger three put them up for good a minute later.
🎥 Go deeper: 2016 NBA Finals mini-movie (YouTube)
7. 📚 Good reads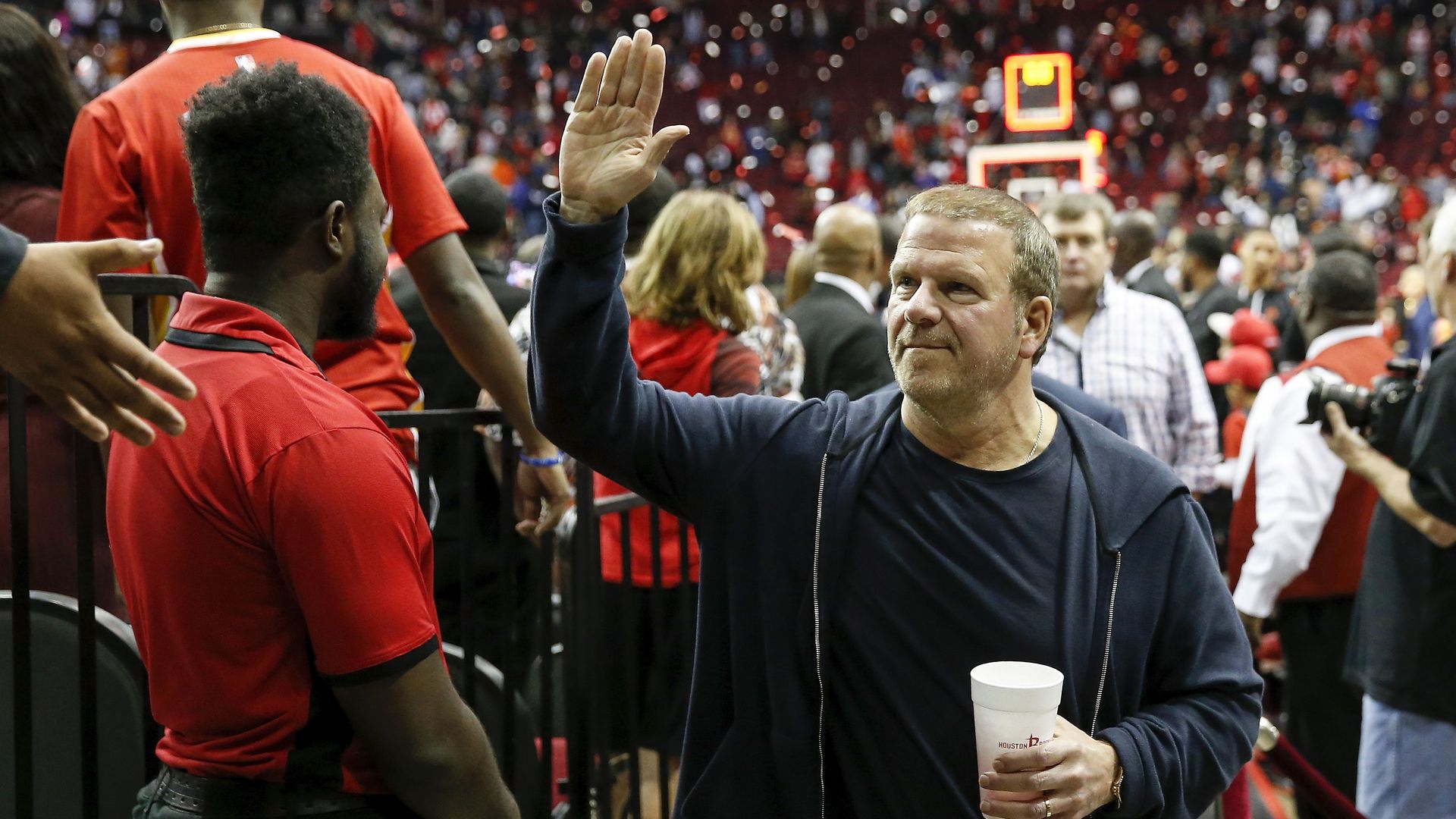 🏀 Fertitta family history (Henry Abbott, TrueHoop)
"Not too long ago, someone who works in the NBA wondered aloud to me: 'Why did the NBA let a fourth-generation member of a mafia family buy the Rockets?' It seemed like a breathless secret, the kind of thing you could never put in print ... But it turns out I was wrong. It's not even a secret."
🏒 How Tim Horton's NHL career funded … Tim Hortons (Stephen J. Nesbitt, The Athletic)
"Tim Horton Donuts, now named Tim Hortons, was born of necessity. This was back in the 1960s, an era of pro hockey ... when players had summer jobs and second careers. They pumped gas and tended bar and ran businesses."
⚽️ Coronavirus puts poor Argentines' soccer dreams on hold (Debora Rey, AP)
"Soccer has been cancelled for more than 80 days now, with no restart in sight, cutting off thousands of young players in Argentina's poorest neighborhoods from what many felt was their only shot at a better life."
8. The Ocho: 🎳 Hedgehog bowling
"It's quarantine day 637 or something like that and a new sport is born ... the American Hedgehog Bowling Association."
How it works: The hedgehog is placed at the top of the lane and attempts to knock down as many pins as possible (don't worry, they're soft). Five frames, one turn per frame.
Matchup: Pepper vs. Tuck.
9. 🏈 NFL trivia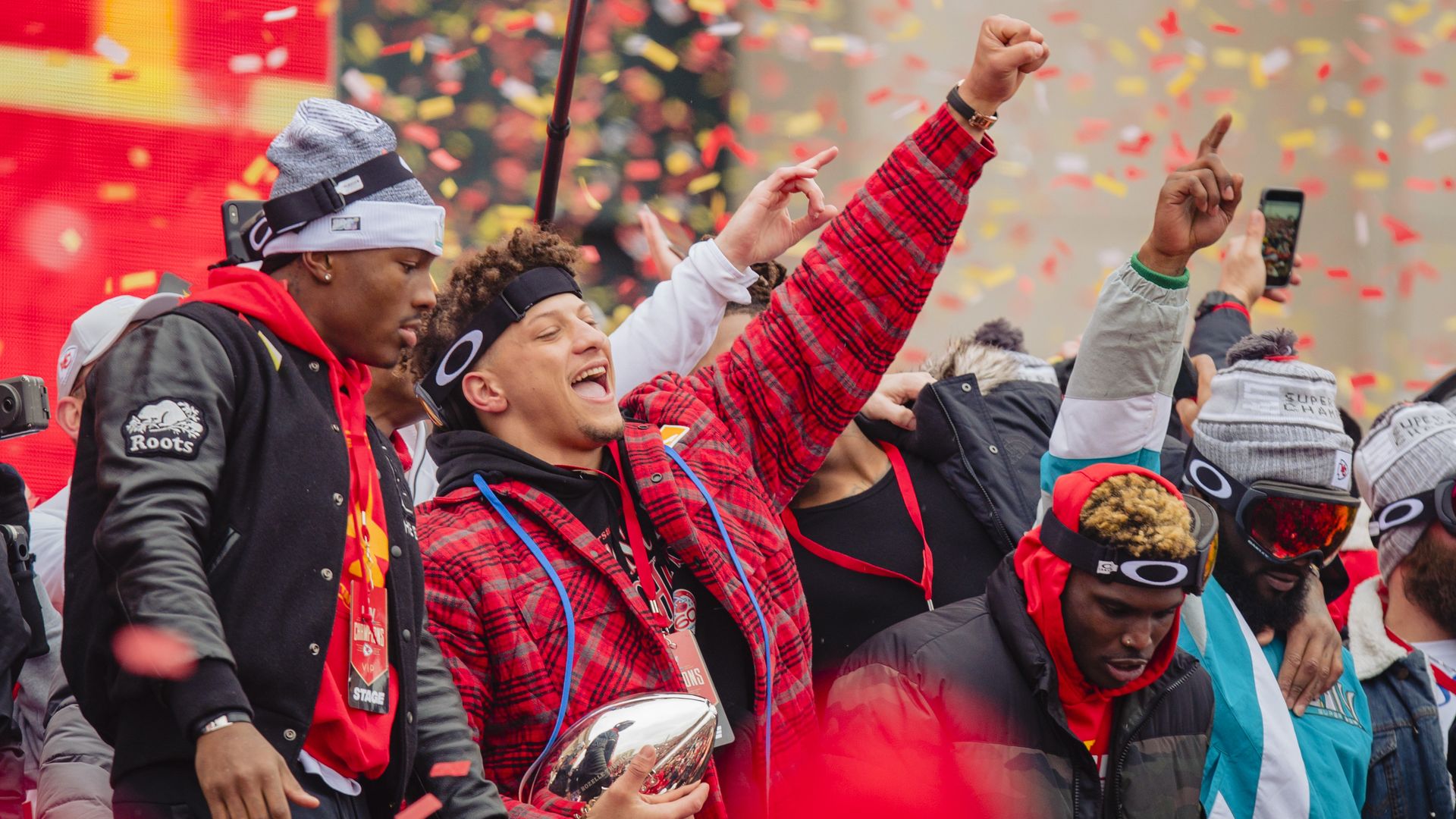 Eight of the 11 Super Bowl MVPs since 2010 have been QBs, with Patrick Mahomes taking home the most recent award.
Question: Who were the three non-QBs?
Hint: One offense, two defense.
Answer at the bottom.
10. ❤️ Why we love sports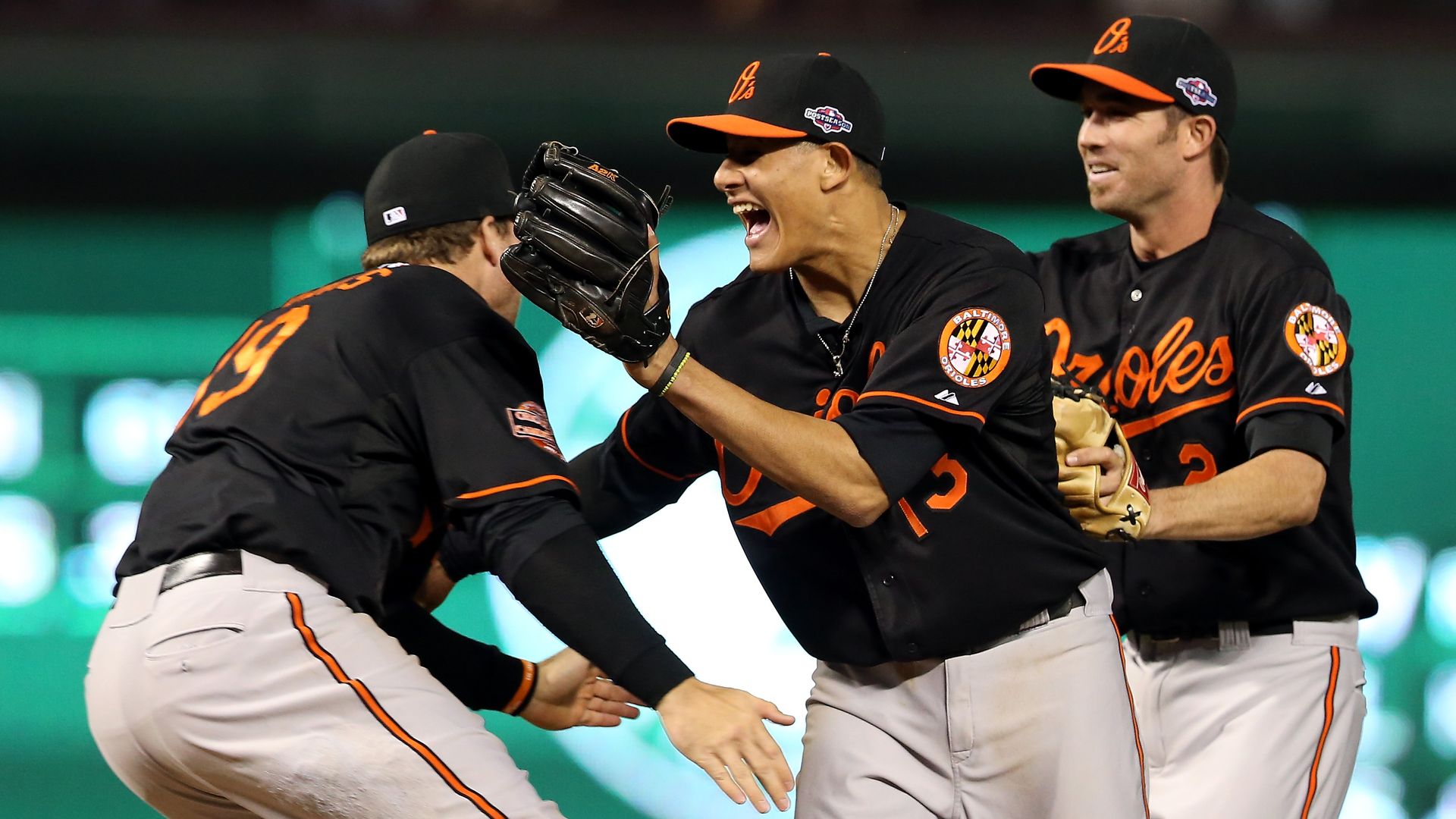 Daniel S. (from Derwood, Md.) writes:
"I spent a decade in the Army, bringing my Orioles hat with me on deployments and wearing it whenever I was confident I could get away with it.
"When I finally decided that I was getting too old to sleep on the ground, I planned my exit from the Army and signed up for the LSAT in hopes of entering law school.
"This was in early spring 2012, and the Orioles were in the middle of a hot stretch that I was certain would not last long. They were winning a bunch of one-run and extra-inning games, sure, but they were trotting out Jason Hammel and a pre-Cy Young Jake Arrieta every fifth day, and Manny Machado was barely getting warm in Double-A.
"Besides, my LSAT date was in October, during the playoffs, and 'even a .500 season would certainly not end with a playoff berth,' I told myself as I clicked 'submit' and reserved my spot.
"Baseball had other plans. The Orioles finished 93-69 (the exact opposite of their 69-93 record from 2011) and made the playoffs as a Wild Card team, with the single-elimination game against a stacked Rangers squad scheduled for the night before my LSAT.
"Knowing that I could re-take the LSAT, but not knowing when the Orioles would again be in the playoffs, I spent the night glued to my seat at the only bar I could find in Waco, Texas.
"When the Orioles won, I bought the bar a round and took a cab back to my hotel. The LSAT could wait. My O's could not. Baseball helped me prioritize what was truly important.
"Oh, and after some fits and starts, I graduated from Pepperdine Law School in May with a J.D. and a job in hand. Lesson learned: go to the bar, watch the game, and everything will take care of itself."
✍️ Submit your story: Do you have a fondest sports memory? Or an example of sports having a positive impact on your life? If you'd like to share, simply reply to this email. We'll be telling your stories until they run out.
Enjoy the weekend,
Kendall "Go O's" Baker
Trivia answer: Malcolm Smith (2014), Von Miller (2016), Julian Edelman (2019)