Axios Sports
March 05, 2020
👋 Good morning! Steph Curry returns tonight against the Raptors (10:30pm ET, TNT) after missing more than four months with a broken left hand.
Today's word count: 1,700 words (6 minutes).
1 big thing: 🏈 Finally, a left-handed NFL QB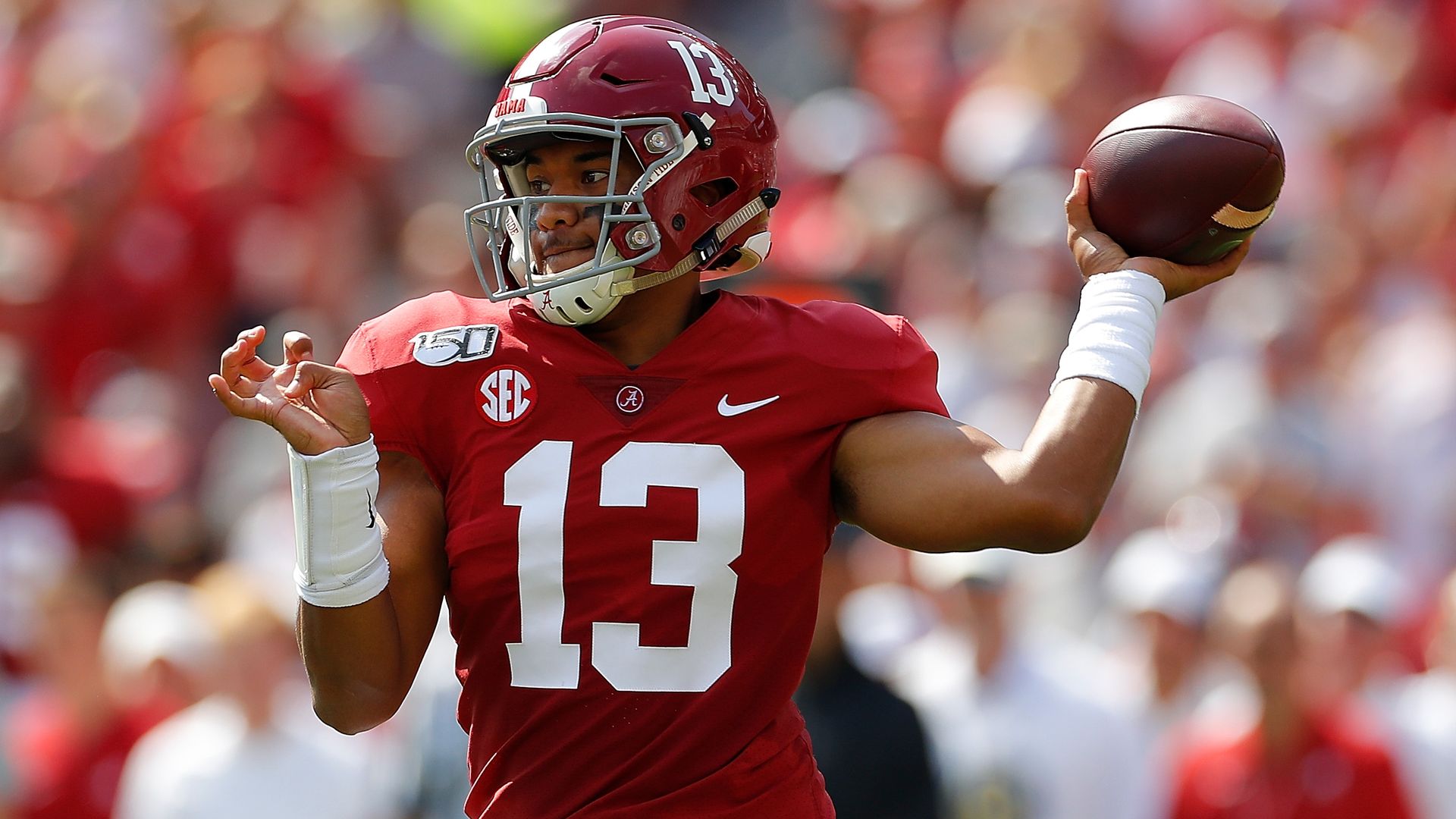 When Tua Tagovailoa hears his name called during next month's NFL draft, he will officially become the NFL's first left-handed QB since Kellen Moore retired after the 2017 season.
The irony: Tua was actually born right-handed and still does most tasks righty (writing, eating, even swinging a golf club). But when he was a toddler, his left-handed father, Galu, put the ball in Tua's left hand so he wouldn't be the lone lefty in the family and somehow it stuck.
By the numbers: Lefties make up roughly 10% of the world's population, but they make up 0% of the NFL's current QB population — and I'm not just talking about starters. Of the 107 QBs currently signed to NFL rosters, all 107 are right-handed.
The last left-handed QB to be selected in the top 10 of the NFL draft (where Tua is projected to be picked) was Matt Leinart in 2006. In the decade and a half since then, 37 QBs have gone in the first-round — all righties.
This isn't new: Though the NFL has had a defining lefty QB in each modern era — Ken Stabler, Boomer Esiason, Steve Young, Michael Vick — only 32 southpaws have played the position in the history of the league.
Between the lines: Left-handed QBs are somewhat of an inconvenience in the NFL, since receivers have to adjust to passes that "look and spin differently," coaches have to flip plays and O-lines have to protect the opposite blindside.
Former QB David Carr: "All the plays are drawn right-handed. ... For left-handed QBs, it's hard for them to go into the lineup and feel comfortable. It's like handing them a pair of right-handed scissors."
Former WR Reggie Wayne: "Not only does the ball turn differently, but it affects the deep ball. [A right-handed QB], his pass turns inside; a lefty, it turns the other way. That's a lot harder of a catch, especially for guys who are not as used to seeing that."
Former GM Brian Xanders: "If [two QBs] are totally equal in everything, [teams will sign] the right-hander. Everyone is more used to it."
The bottom line: While the NFL's implicit bias against lefty QBs certainly isn't helping their cause, the biggest factor in the dearth of southpaw signal-callers is likely baseball, which covets strong-armed lefties and offers them the clearest path to the pros (27.2% of MLB pitchers are left-handed).
2. 💵 Salary caps: Past, present and future
1. The past: The NBA, NFL and NHL salary caps (i.e., limits on how much money teams can spend on players) have all significantly increased this century, but at fairly different rates.
NBA: $58 million to $109.1 million (+88%)
NFL: $120 million to $188.2 million (+57%)
NHL: $59.4 million to $81.5 million (+37%)
2. The present: All three leagues have released salary cap projections for next season as they look ahead to the 2020s.
NBA: The league slightly lowered its 2020-21 salary cap projection from $118 million to $116 million due to "reduced revenue in China" stemming from Daryl Morey's October tweet heard 'round the world.
NFL: Next season's cap is projected to hit $200 million, and even bigger jumps could come in 2021 and beyond if players ratify the new CBA, and the regular season and playoffs expand (more games = more revenue = higher cap).
NHL: Deputy commissioner Bill Daly told general managers yesterday that next year's salary cap is projected to be between $84 million and $88.2 million.
3. The future: See that huge jump the NBA's salary cap made between 2014 and 2016? That was a direct result of the landmark nine-year, $24 billion deal it signed with ESPN and TNT.
Since then, the value of live sports has only increased, the streaming wars have heated up and new potential bidders have emerged (Amazon, DAZN, etc.), which should make for a fascinating decade of media rights negotiations — and, as a result, salary cap changes.
2021: ESPN's Monday Night Football deal
2022: DirectTV's NFL Sunday Ticket deal; NBC's NHL deal
2023: CBS, Fox and NBC's NFL deals
2024: ESPN/Turner NBA deal
3. ⛳️ Arnold Palmer Invitational preview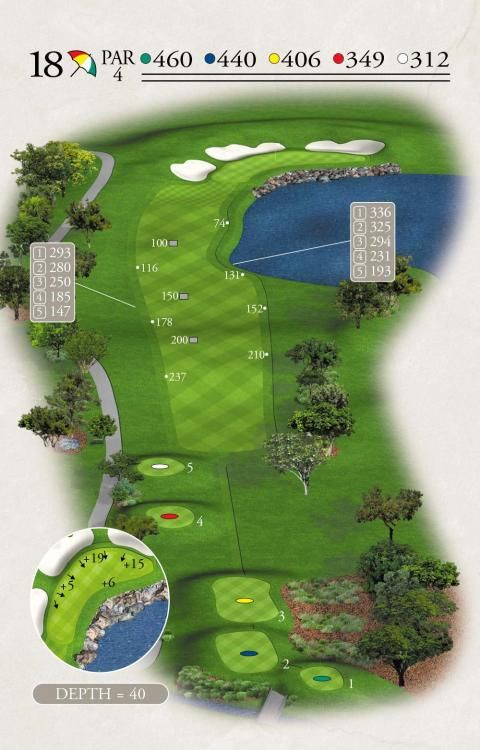 The second stop on the PGA Tour's annual jaunt through Florida gets underway today with the 2020 Arnold Palmer Invitational at Bay Hill.
Betting favorites: World No. 1 Rory McIlroy is the clear favorite at +550 ($10 bet would win $55) with Tommy Fleetwood (+1400), Bryson DeChambeau (+1600) and Xander Schauffele (+1800) next in line, per the Action Network.
How to watch: Golf Channel will carry live coverage today from 2–6pm ET, with PGA Tour Live offering coverage all day (7am–6pm ET).
Feel good story: At last year's Argentine Open, a fan with special needs inadvertently caused Brandon Matthews to miss a putt during a sudden-death playoff. The way Matthews compassionately responded to the fan was Arnold Palmer-like, according to his Palmer's late family and tournament organizers, so they granted him a sponsor's exemption and added him to this week's field.
What's at stake: The winner will receive 500 FedEx Cup points and a $1.7 million cut of the $9.3 million purse.
⛳️ Hole preview: The 18th (458-yard par-4) features one of the easiest tee shots on the course — and one of the toughest approach shots of the year. It's also seen its fair share of memorable moments...
1990: 21-year-old Robert Gamez switched from a 6-iron to a 7-iron, and bounced a 176-foot eagle into the cup to beat Greg Norman by one stroke.
2008: Tiger Woods drained a 24-foot putt to capture his 64th Tour win, tying him with Ben Hogan.
2009: Woods won in dramatic fashion once again.
In related news: PGA Tour leans further into sports gambling by partnering with the Action Network (WashPost)
4. 🏀 NBA's best 25 under 25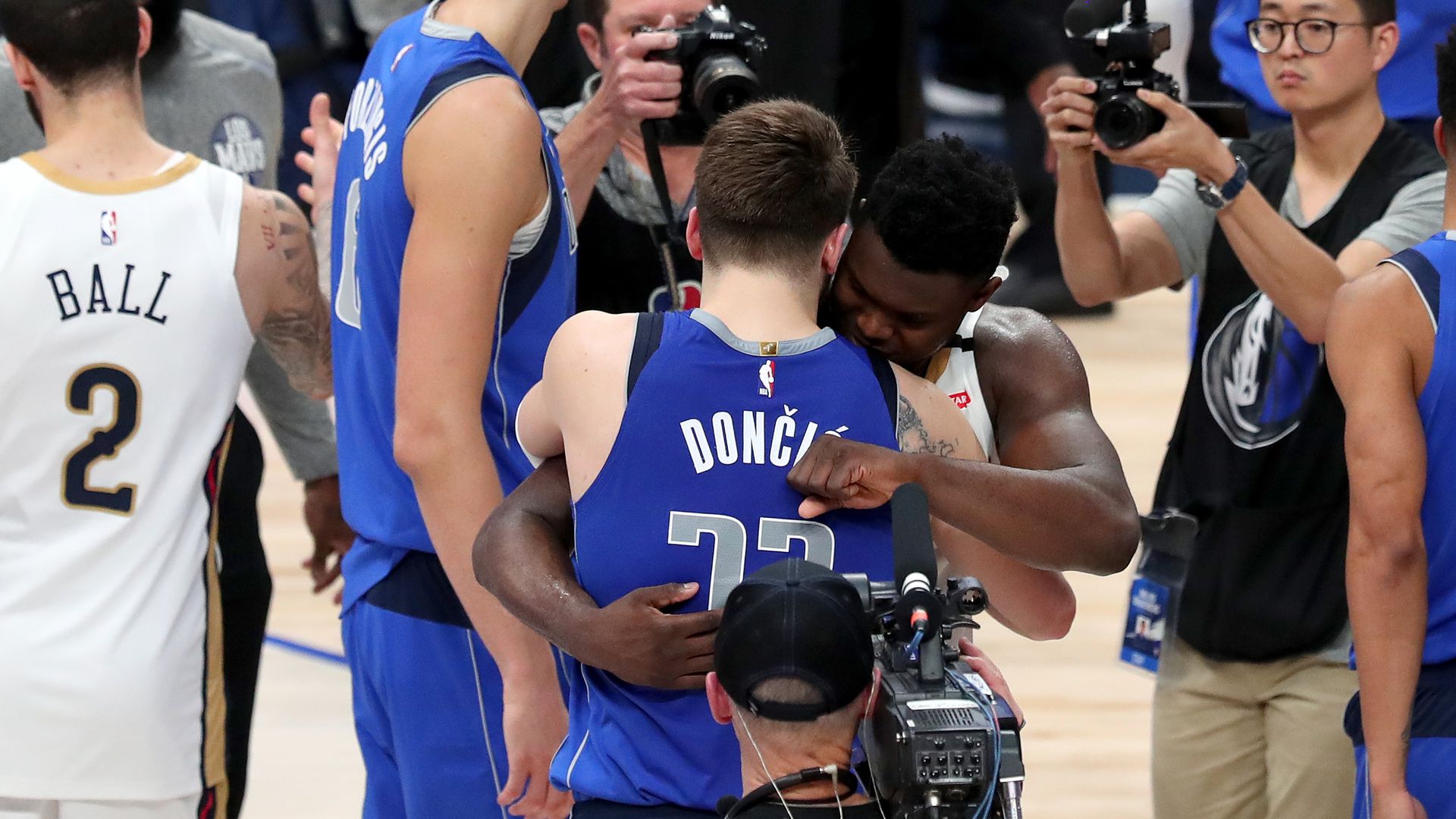 Luka Dončić (30-17-10) broke Dallas' career triple-double record with his 22nd, helping the Mavericks hold off Zion Williamson (21 points) and the Pelicans 127-123 in an overtime thriller last night.
Zoom out: Five of the NBA's best young players were on the court in Dallas, with Kristaps Porziņģis (34 points), Brandon Ingram (27 points) and Lonzo Ball (25 points) joining Dončić and Williamson on ESPN's "Best 25 under 25" list (subscription).
Best 25 under 25:
1-5: Dončić (21.0 years old), Williamson (19.7), Jayson Tatum (22.0), Ben Simmons (23.6), Karl-Anthony Towns (24.3)
6-10: Donovan Mitchell (23.5), Ja Morant (20.6), Trae Young (21.5), Ingram (22.5), Devin Booker (23.3)
11-15: Shai Gilgeous-Alexander (21.6), Bam Adebayo (22.6), Jaylen Brown (23.4), D'Angelo Russell (24.0), De'Aaron Fox (22.2)
16-20: Zach Lavine (24.9), Jaren Jackson Jr. (20.5), Deandre Ayton (21.6), Jamal Murray (23.0), Porziņģis (24.6)
21-25: Jonathan Isaac (22.4), Domantas Sabonis (23.8), Michael Porter Jr. (21.7), John Collins (22.4), Ball (22.4)
5. 📊 By the numbers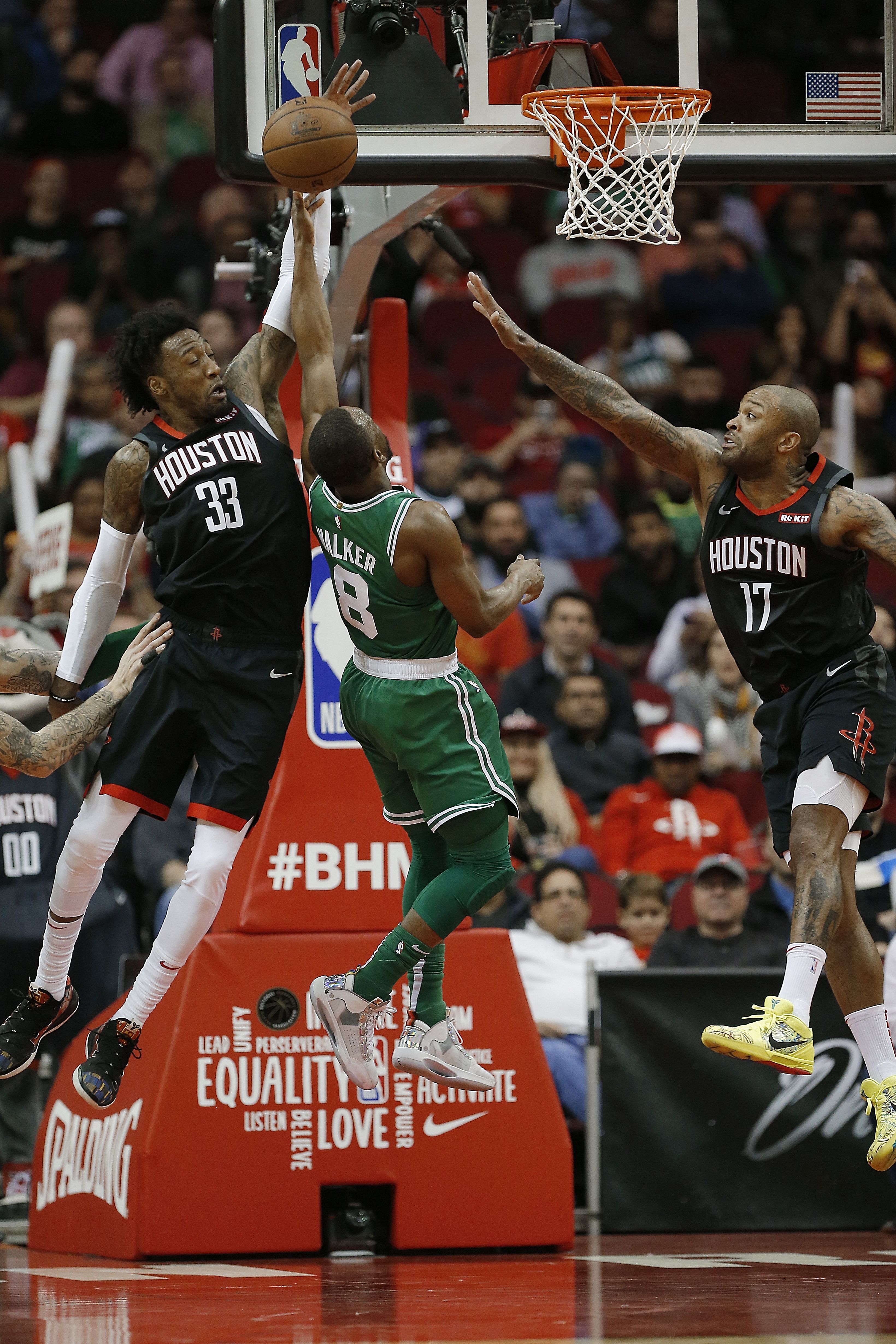 🏀 29 minutes: Since acquiring Robert Covington on Feb. 5, the Rockets have gone all-in on small ball and allocated just 29 total minutes (out of a possible 2,425) to players listed taller than 6-foot-8-inches, per FiveThirtyEight.
⚽️ $0.00: "Chinese Super League club Tianjin Tianhai have announced they are available free of charge to a suitable owner after financial struggles left them facing an uncertain future." (ESPN)
⚾️ 16-team playoff: What will the MLB postseason look like if the league expands to 32 teams and the playoffs swell to 16 clubs? Let's head to 2030 to find out.
6. 📚 Good reads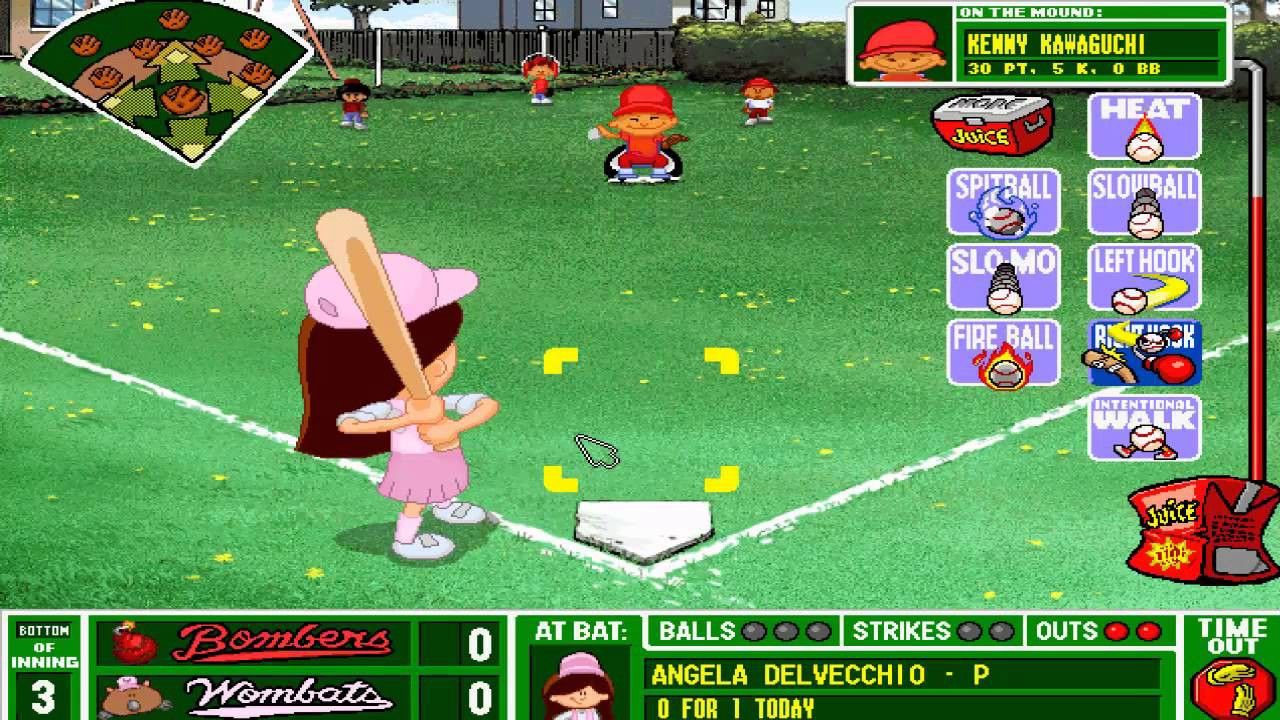 ⚾️ Building a 'Backyard Baseball' roster for 2020 (Zach Kram, The Ringer)
"As we near the 20-year anniversary of the classic '2001' version of the video game, it's time to imagine what a return built around real-life MLB stars would look like."
🏀 Their governor called them 'a bunch of thugs,' and a high school basketball rivalry ignited (Jacob Bogage, WashPost)
"Jim Justice, the business tycoon-turned-politician and Republican-turned-Democrat-turned-Republican again, last month put himself at the center of a slow-burning, small-town high school rivalry in southern West Virginia."
📺 The enduring pain of Dick Vitale (Seth Davis, The Athletic)
"He's 80 now, and love him or hate him, there has never been a sportscaster who can equal Vitale's longevity and impact on a sport. For all his awesome-baby clowning, the story of his remarkable life centers on his enduring pain. The ride has been propelled by one unhappy accident after another."
7. March 5, 1964: 🎥 The birth of NFL Films
56 years ago today, the NFL purchased Ed Sabol's Blair Motion Pictures, which was renamed NFL Films and quickly became the main repository for the history of football on film.
Why it matters: Over the next half century, Sabol played a significant role in making pro football America's No. 1 spectator sport and elevating it to the realm of myth.
"He deployed multiple cameras, zoomed in for raw close-up shots [and] put microphones on players, coaches and officials, capturing exhortations and the thuds and grunts of a violent game," wrote NYT's Douglas Martin in Sabol's 2015 obituary.
"For NFL Films, every game is an epic clash on a battlefield with moments of pristine beauty, as when the ball spirals into the hands of a receiver, typically in slow motion, often to stirring, martial orchestral music."
"Completing the spectacle for many years was the rolling, august narration of John Facenda, a former television news anchorman who was called the Voice of God."
The big picture: Sabol was inducted into the Pro Football Hall of Fame in 2011, and his son, Steve, will join him this year, making them just the third father-son combo to reach Canton (Art and Dan Rooney, Tim and Wellington Mara).
"Dad always used to say, 'Tell me a fact and I'll learn. Tell me a truth and I'll believe. But tell me a story and it will live in my heart forever.'"
—
Steve Sabol
Go deeper ... A Football Life: Ed Sabol (YouTube)
8. The Ocho: 🇨🇭 The Cresta Run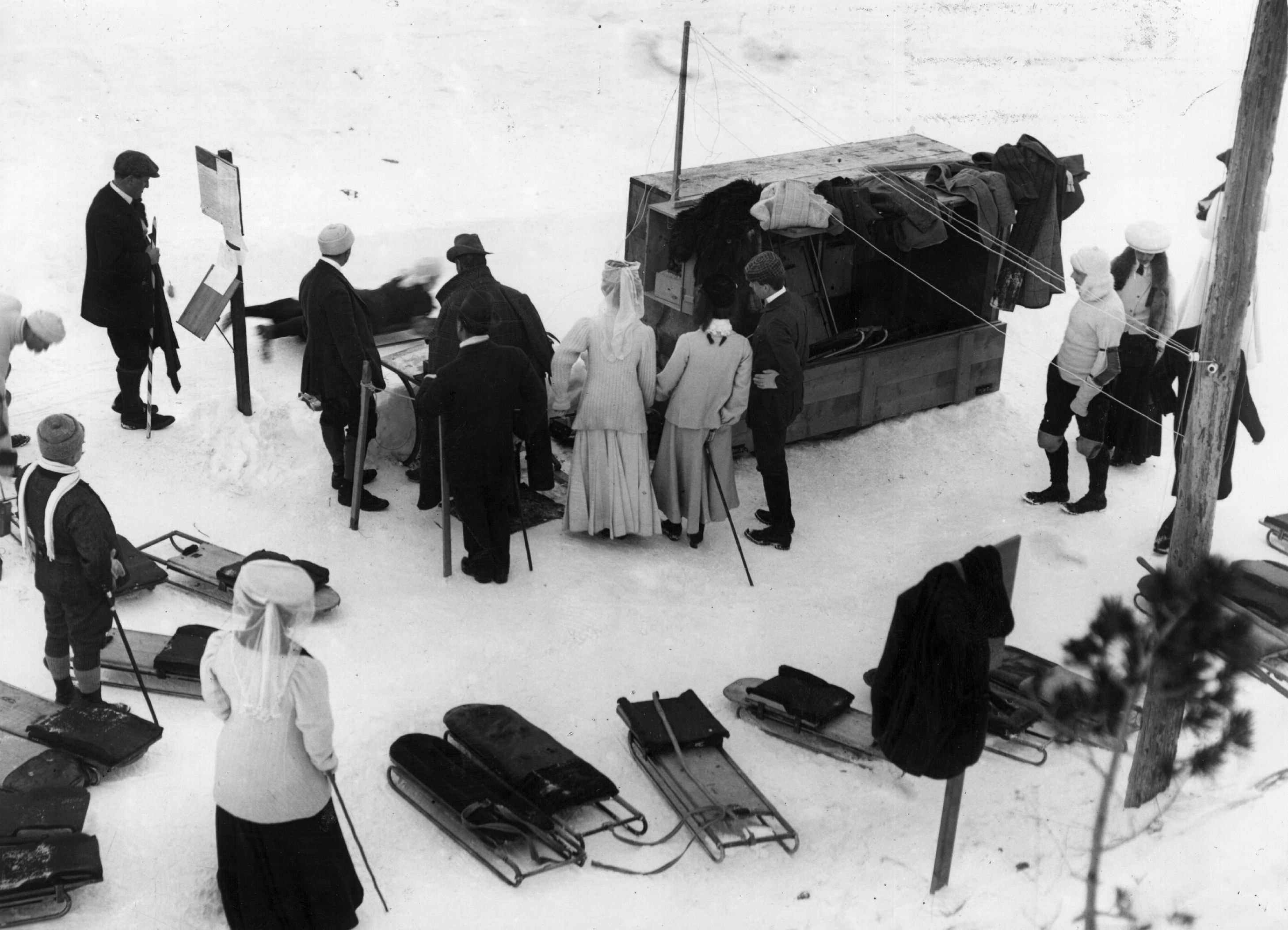 In 1887, the sport of skeleton was born in St. Moritz, Switzerland, on the "Cresta Run," a three-quarter-mile track that, to this day, remains one of the most difficult and dangerous ice runs in the world.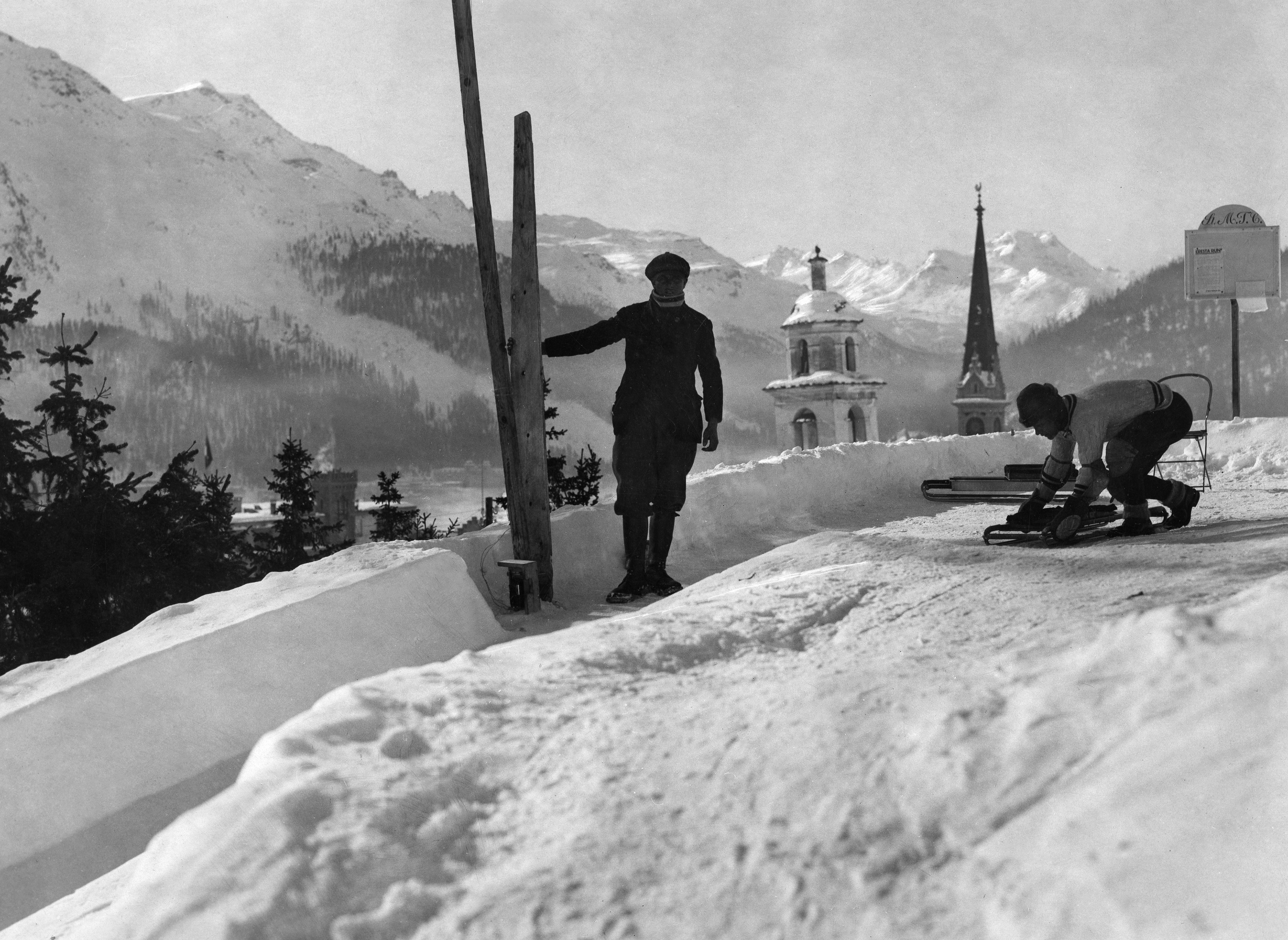 In 1929, women were barred from using the Cresta. "It was reasoned that the chest-down positioning needed for skeleton could cause breast cancer," writes NYT's Noele Illien, "but rumor has it that a woman earning faster times on the chute than her husband was the real reason."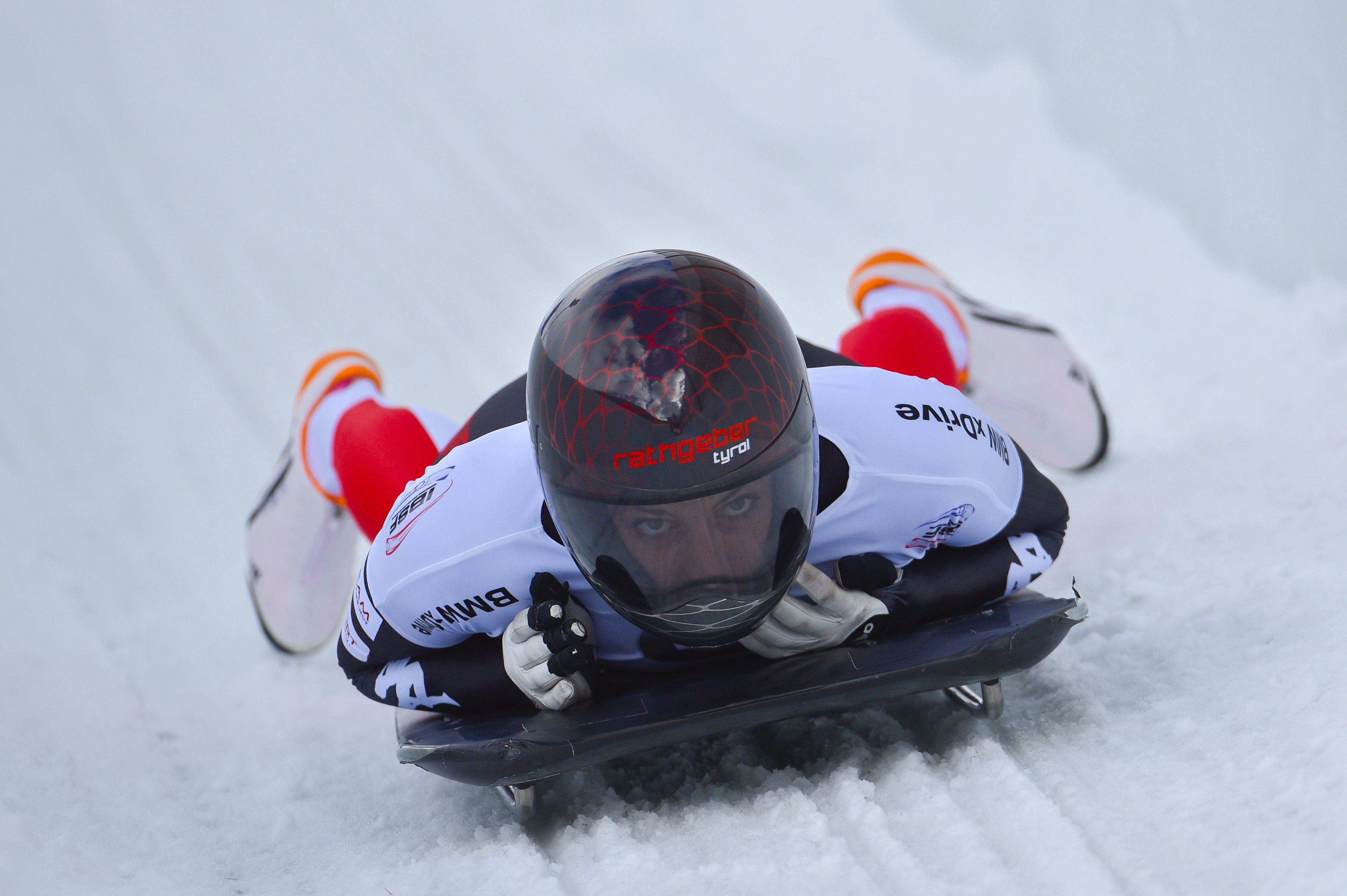 In 2018, the St. Moritz Tobogganing Club — the members-only club that controls the Cresta — agreed to allow women to start using it again.
Some members approve: "There is no excuse for a sports club in 2020 to not have equal opportunities."
Other members don't: "I do not hate women, but men by nature want to be heroes. If women are able to ride the Cresta too, it takes the mystery of it away." (Ha, OK dude.)
9. 🏀 College hoops trivia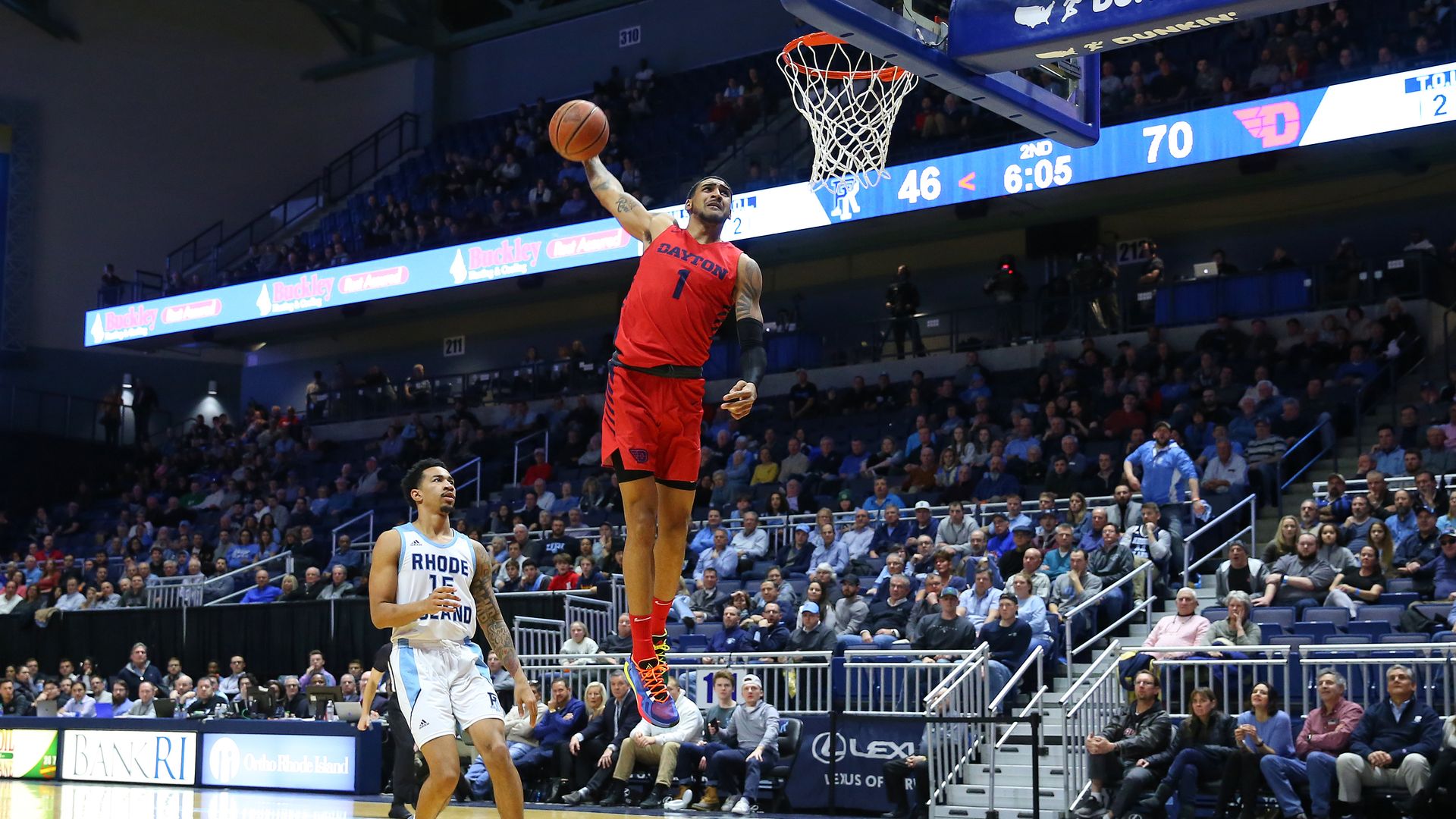 Dayton's Obi Toppin is the favorite to win Naismith College Player of the Year, which would make him just the fourth player outside of the "Power 6" (ACC, Big East, Big 10, Big 12, Pac-12, SEC) to win the award this century.
Question: Who were the other three?
Hint: Their last names start with the letters M, N and F.
Answer at the bottom.
10. Vote: 🏈 Where will Tom Brady sign?
Talk tomorrow,
Kendall "Do a 180" Baker
Trivia answer: Kenyon Martin, Cincinnati (2000); Jameer Nelson, St. Joseph's (2004); Jimmer Fredette, BYU (2011)