Axios Sports
June 02, 2020
👋 Good morning! Hope you're hanging in there. Love you all.
Today's word count: 1,854 words (6 minutes).
1 big thing: 💬 Tracking team statements
74 of 123 teams (60%) across the big four American sports leagues issued statements regarding the George Floyd murder and the ensuing nationwide protests as of 12am ET today, writes Axios' Jeff Tracy.
Methodology: We counted all official statements attributed to the team or ownership that were posted on Twitter. Retweets of coach or player statements were not counted.
Why it matters: Teams should be judged by their actions more than their words, but seeing who did and did not acknowledge the biggest story in America gives a sense of what each franchise believes its role — and the role of sports more broadly — should be at a time like this.
NBA
Statement (26): 76ers, Bucks, Bulls, Cavaliers, Celtics, Clippers, Grizzlies, Heat, Hornets, Jazz, Kings, Lakers, Magic, Mavericks, Nets, Nuggets, Pacers, Pelicans, Raptors, Rockets, Suns, Thunder, Timberwolves, Trail Blazers, Warriors, Wizards
No statement (4): Hawks, Knicks, Pistons, Spurs
NHL
Statement (23): Avalanche, Blackhawks, Blue Jackets, Canadiens, Canucks, Capitals, Coyotes, Devils, Ducks, Flames, Golden Knights, Hurricanes, Islanders, Kings, Maple Leafs, Oilers, Panthers, Penguins, Predators, Sabres, Sharks, Stars, Wild
No statement (8): Blues, Bruins, Flyers, Jets, Lightning, Rangers, Red Wings, Senators
NFL
Statement (15): 49ers, Bears, Bills, Browns, Cardinals, Chiefs, Colts, Falcons, Panthers, Raiders, Rams, Ravens, Saints, Seahawks, Vikings
No statement (17): Bengals, Broncos, Buccaneers, Chargers, Cowboys, Dolphins, Eagles, Giants, Jaguars, Jets, Lions, Packers, Patriots, Redskins, Steelers, Texans, Titans
MLB
Statement (10): Astros, Athletics, Blue Jays, Diamondbacks, Dodgers, Giants, Marlins, Mets, Royals, Twins
No statement (20): Angels, Braves, Brewers, Cardinals, Cubs, Indians, Mariners, Nationals, Orioles, Padres, Phillies, Pirates, Rangers, Rays, Reds, Red Sox, Rockies, Tigers, White Sox, Yankees
Additional notes:
Worth noting: Nearly as many Canadian sports teams made statements (six out of a possible eight) as American baseball teams (nine out of a possible 29).
Words matter: Not all statements are created equal. Teams like the Stars did not mince words and avoided corporate jargon, while teams like the Islanders would have been better off sitting this one out. The Wizards' "unofficial" statement, agreed upon by players, was particularly strong.
Knicks tension: Players and employees are furious that the team hasn't made a public statement. To which James Dolan replied: "As companies in the business of sports and entertainment ... we are not any more qualified than anyone else to offer our opinion on social matters." Read his full email.
Go deeper ... The latest: George Floyd protests nationwide (Axios)
2. ⚾️ HS baseball and softball resume in Iowa
High school baseball and softball returned to Iowa on Monday, the first sanctioned high school sports to return since the coronavirus pandemic shut down sports in March.
Details: Practices have resumed with a long list of safety guidelines, including temperature checks, no use of the dugout and the required sanitizing of shared equipment after use.
The backdrop: As of 11pm ET Monday evening, Iowa had over 19,000 confirmed COVID-19 cases and 555 deaths.
What's next: Games can start June 15.
What they're saying:
"Think about how many times a ballplayer touches their face," Jean Berger, executive director of the Iowa High School Girls Athletic Union, told ESPN. "They spit. They chew seed. ... We have to retrain. This is the summer of being a mom for us — Don't touch your face, go wash your hands."
"We're happy to be back, especially for our seniors," Hoover softball coach Melissa Helm told the Des Moines Register. "Honestly, I was a little bit surprised that they made the decision to do this, just with everything else going on and the fact that we didn't even finish the school year."
3. 💵 Federer tops highest-paid athletes list
The world's top 100 highest-paid athletes earned a combined $3.6 billion this year, which is down 9% from last year due to the coronavirus and marks the first decline since 2016, per Forbes' latest ranking.
Roger Federer took the No. 1 spot, edging past Cristiano Ronaldo and Lionel Messi to become the first tennis player to top the rankings. He drew $100 million in endorsements from Uniqlo, Mercedes-Benz and others.
Naomi Osaka (#29) and Serena Williams (#33) both made the top 100, the first time since 2016 that multiple women were featured (Williams and Maria Sharapova).
Athletes from 21 countries made the cut, with the U.S. leading the way (68), followed by the U.K. (5), Spain (4), France (3), Brazil (2), Germany (2) and Japan (2). 14 other countries had one athlete each.
The big picture: "While more NBA players made the list than any other sport, NFL players had the best year as a group thanks to the season's late-summer start that has left them unaffected by the pandemic," Forbes' Kurt Badenhausen writes.
"In contrast, MLB players were the hardest hit following the postponement of Opening Day in March: only one professional baseball player, Dodgers pitcher Clayton Kershaw, made the cut, down from 15 in 2019."
Sport-by-sport breakdown:
Basketball: 35
Football: 31
Soccer: 14
Tennis: 6
Boxing: 4
Golf: 4
Racing: 3
Baseball: 1
MMA: 1
Cricket: 1
4. 🏎 F1 unveils revised eight-race calendar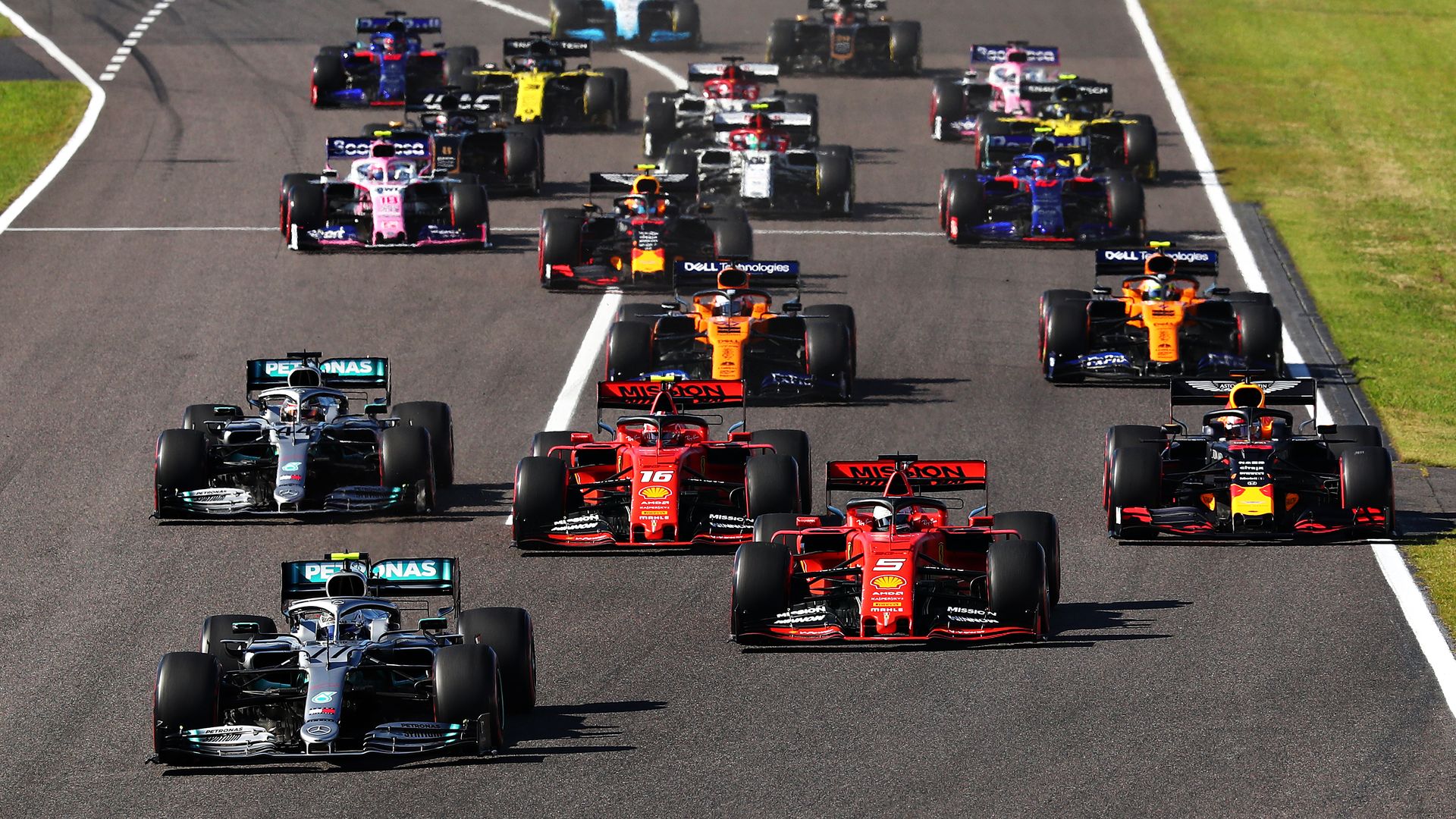 Formula 1 announced this morning that the 2020 season, which was unable to start as planned in March, will begin in Austria next month.
Main attractions: Austria's Red Bull Ring and Britain's Silverstone circuit will each host two grands prix without spectators on the initial eight race calendar.
Revised calendar:
🇦🇹 Austria (July 3–5)
🇦🇹 Austria (July 10–12)
🇭🇺 Hungary (July 17–19)
🇬🇧 Great Britain (July 31–Aug. 2)
🇬🇧 Great Britain (Aug. 7–9)
🇪🇸 Spain (Aug. 14–16)
🇧🇪 Belgium (Aug. 28–30)
🇮🇹 Italy (Sept. 4–6)
What's next: F1 is finalizing the details of the wider calendar and hopes to publish that in the coming weeks. The hope is to have 15–18 races before completing the season in December.
5. 📸 Photos 'round the world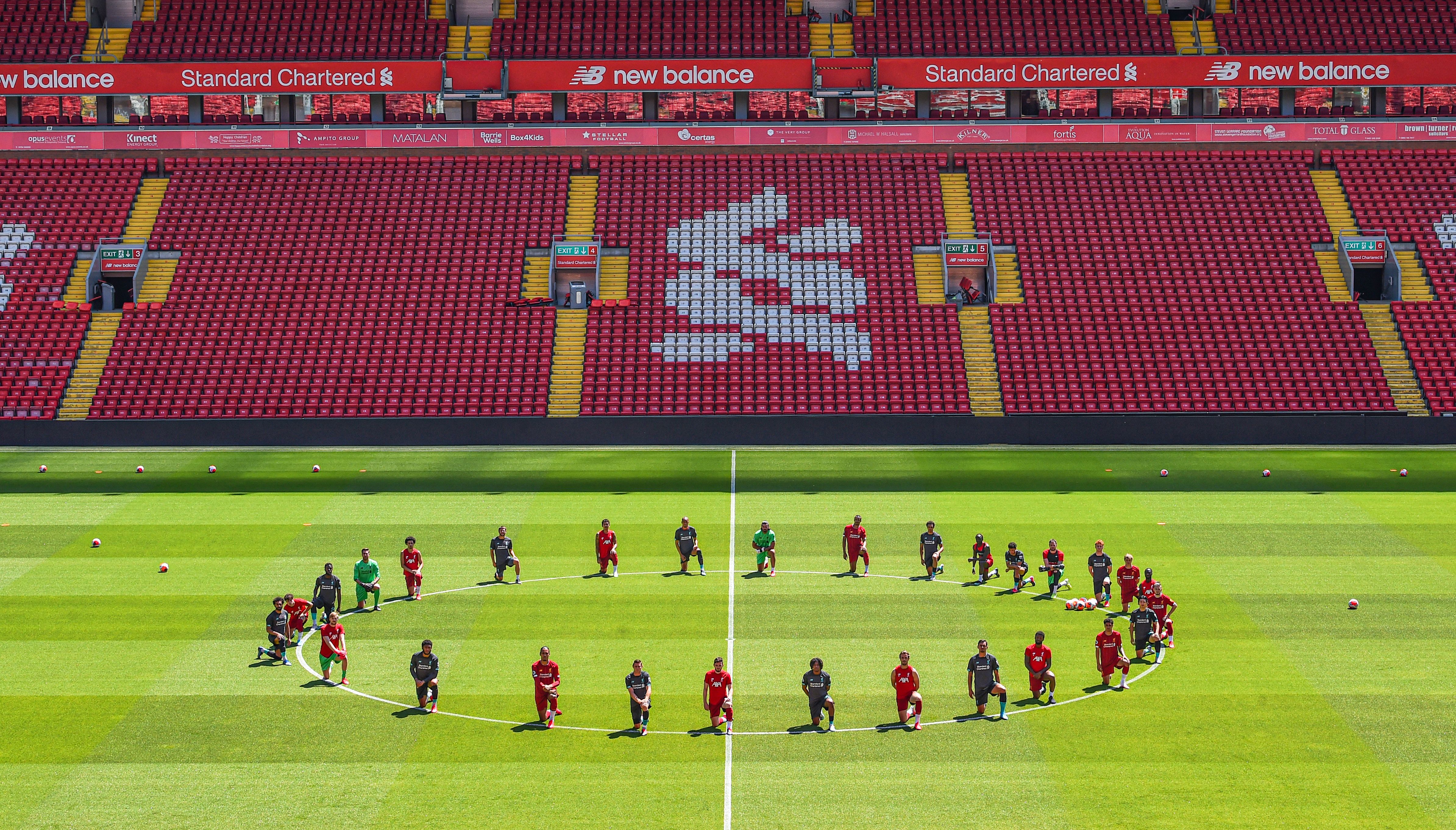 LIVERPOOL, England — Liverpool players take a knee at Anfield in memory of George Floyd.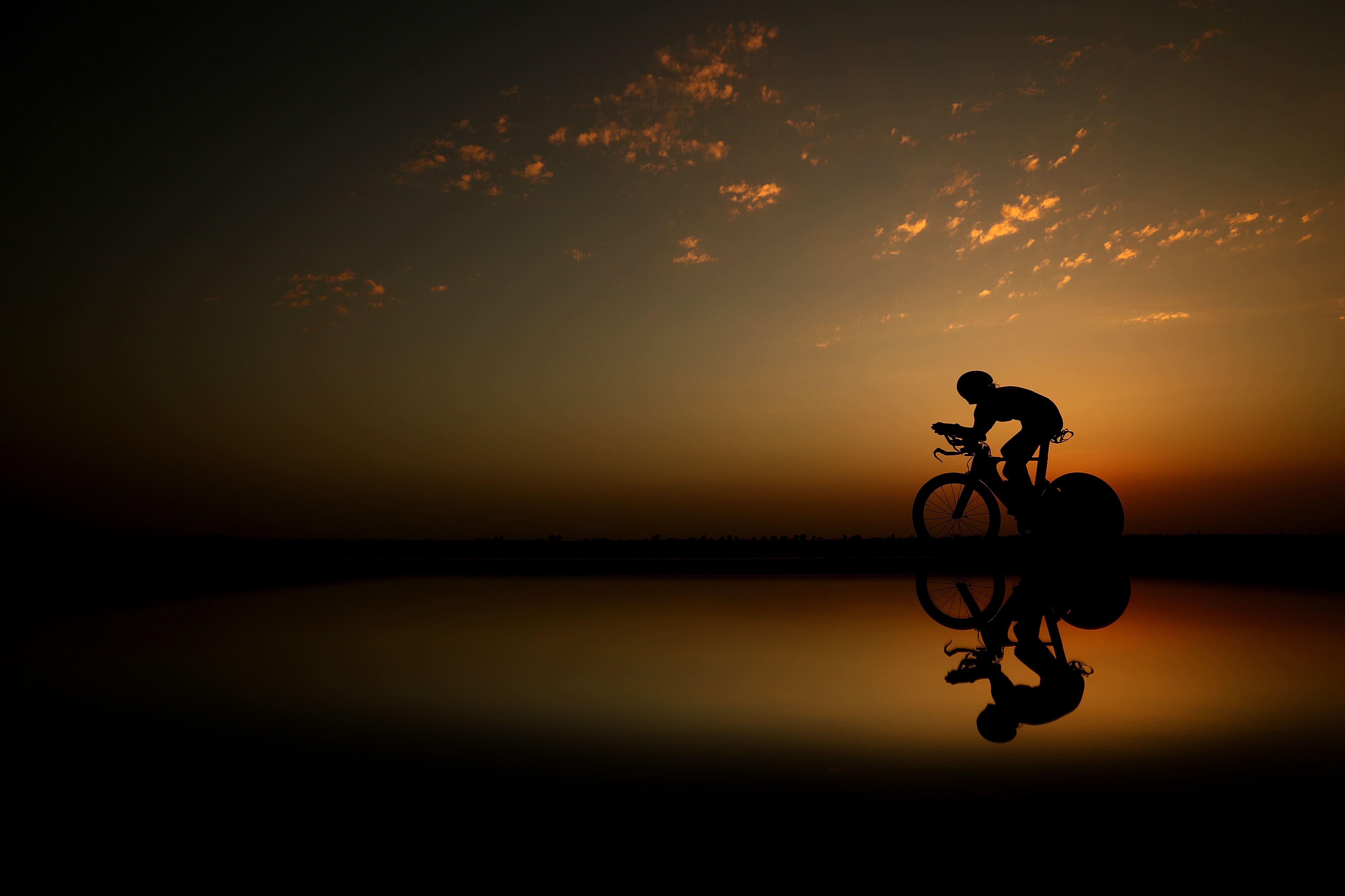 DUBAI, U.A.E. — Triathlete Olga Matyushina trains at Al Qudra, a series of man-made lakes in the middle of the desert.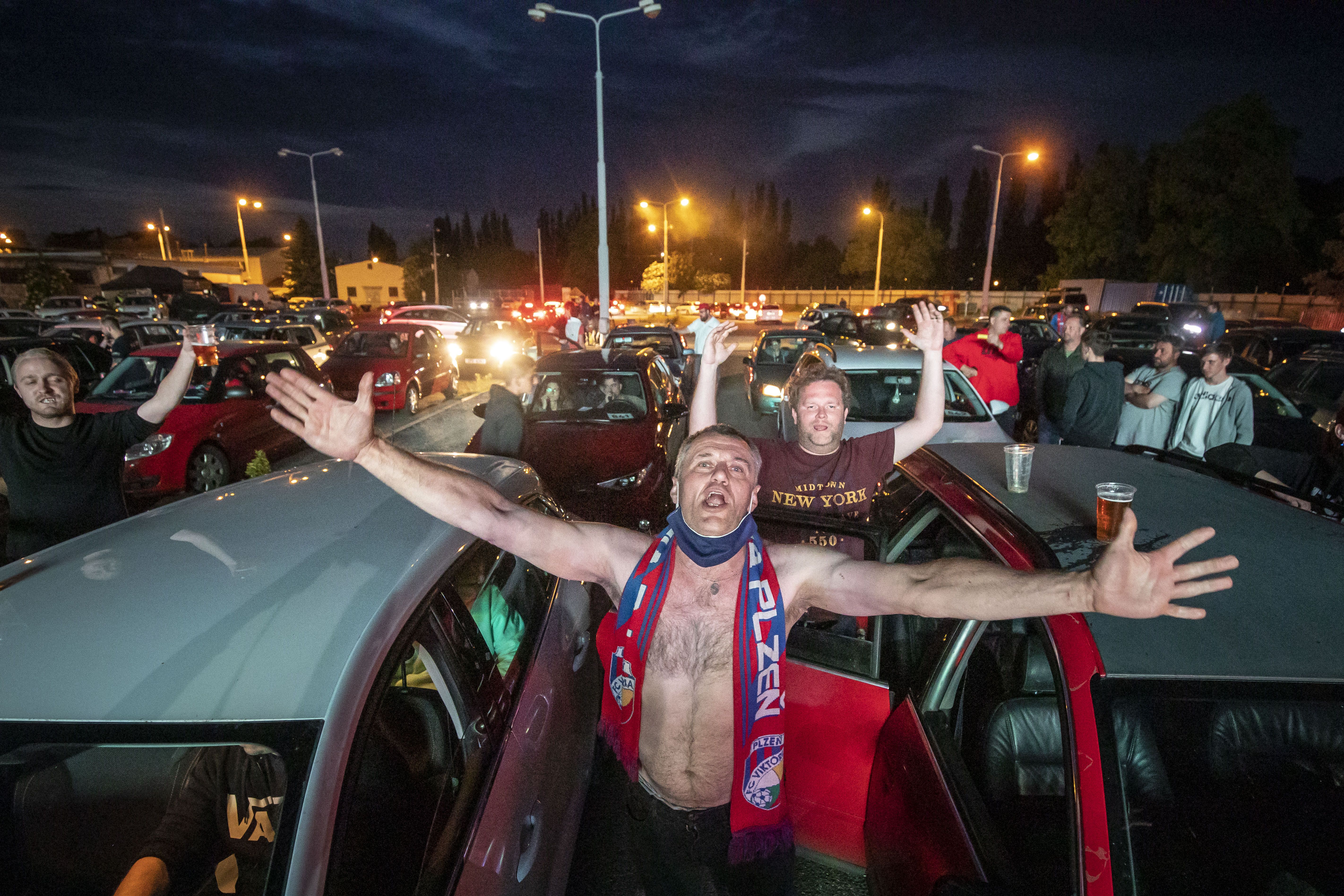 PILSEN, Czech Republic — Fans cheer as they watch a soccer match between FC Viktoria Plzen and AC Sparta Praha, which was broadcast live at a drive-in movie theater.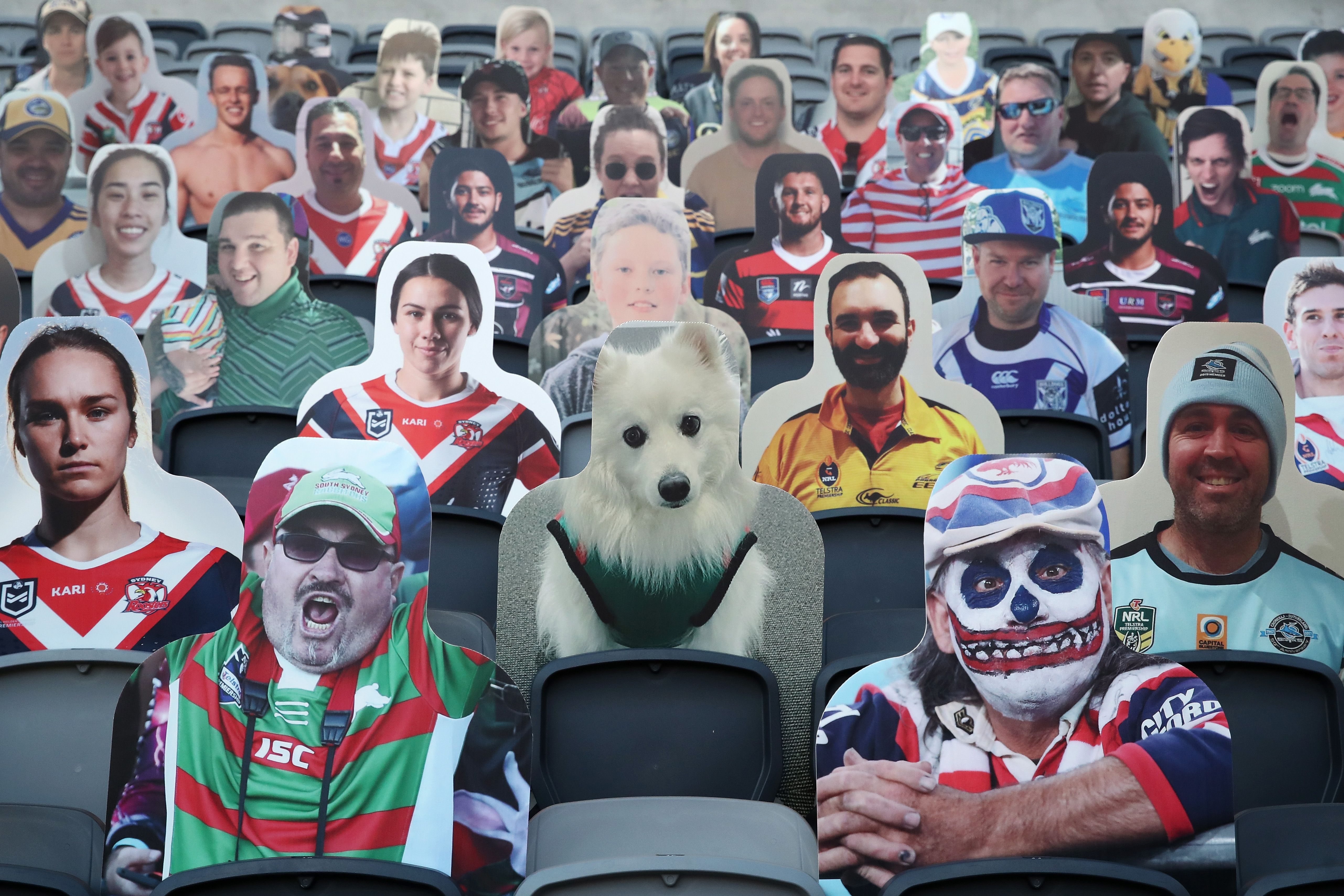 SYDNEY, Australia — Cardboard cut-outs of fans filled the stadium during a National Rugby League match between the Cronulla Sharks and Wests Tigers.
Bonus: ⚾️ Ranking MLB's all-time rosters (No. 12)
We're ranking the all-time rosters for all 30 MLB teams. Note: Rosters based only on time spent with this specific team. Thoughts? Email me at [email protected].
12. Pittsburgh Pirates
Is there an athlete across all sports with a better combination of talent and heart than Roberto Clemente? Andrew McCutchen really was his perfect successor in Pittsburgh, and I wish he'd found a way to spend his whole career as a Pirate.
Year established: 1882
All-time record: 10,545-10,405 (.503)
World Series Championships: 5
Hall of Famers (indicated by *): 11
Starting lineup:
SS Honus Wagner* (120.1 bWAR with team)
OF Roberto Clemente* (94.8)
OF Barry Bonds (50.3)
DH Ralph Kiner* (43.4)
1B Willie Stargell* (57.5)
OF Paul Waner* (69.4)
C Jason Kendall (30.7)
3B Pie Traynor* (37.3)
2B Bill Mazeroski* (36.5)
On the mound: SP Babe Adams (52.9)
Bench:
Infield: 1B Jake Beckley* (26.8), 2B Claude Ritchey (25.2), 3B Tommy Leach (36.5), SS Arky Vaughan* (67.8), C Tony Peña (22.4)
Outfield: Andrew McCutchen (40.4), Fred Clarke* (46.7)
Utility: Max Carey* (52.7), Dave Parker (34.8)
Rotation: Wilbur Cooper (52.6), Sam Leever (40.9), Bob Friend (42.3), John Candelaria (34.1)
Bullpen: Roy Face (21.8), Kent Tekulve (19), Dave Giusti (8.4)
Additional notes:
Kiner's seven consecutive HR titles (1946-52) is the most ever. He didn't just get lucky with a down era, either, averaging 42 per year during the streak.
Wagner is one of just six players to score over 100 in the "black ink test," which measures how many times you led the league in a given category (highlighted on Baseball Reference in bold, "black ink").
ICYMI ... 30. Rays, 29. Royals, 28. Diamondbacks, 27. Blue Jays, 26. Angels, 25. Padres, 24. Rockies, 23. Brewers; 22. Nationals, 21. Mets, 20. Orioles, 19. Twins, 18. Astros, 17. Marlins, 16. White Sox, 15. Athletics, 14. Phillies, 13. Braves
Huge thanks to Tom Stone, whose book "Now Taking the Field: Baseball's All-Time Dream Teams for All 30 Franchises," provided the inspiration for these rosters.
6. June 2, 2010: ⚾️ The Kid calls it a career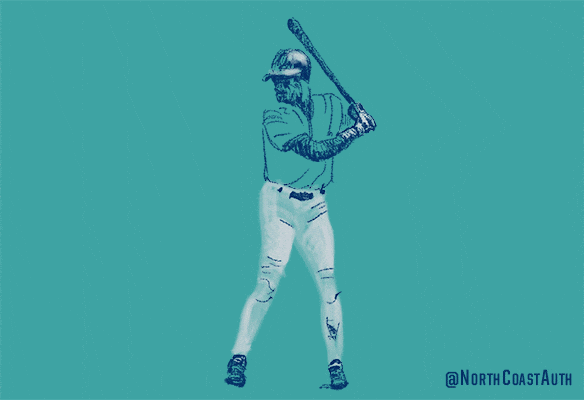 10 years ago today, Ken Griffey, Jr., announced his retirement from baseball after a 22-year, Hall of Fame career.
By the numbers: Though his impact on the game transcended statistics, Griffey also happens to have compiled some pretty ridiculous numbers.
His 630 HR are the seventh-most ever, and the only active player with a decent shot to catch him is probably Mike Trout.
His peak was absurd. In the eight seasons from age 23 to 30, he averaged 44 HR, 116 RBI, .993 OPS and 6.9 WAR — and that includes the strike-shortened 1994 season (111 games) and the injury-shortened 1995 campaign (72 games).
He also won the 1997 AL MVP, 10 Gold Gloves and seven Silver Sluggers, and his 99.32% Hall of Fame vote ranks third behind only Derek Jeter (99.74%) and Mariano Rivera (100%).
The big picture: Griffey's career was a paradox — one of baseball's greatest sluggers who still lost so much to injury that he left a generation of fans wondering, "what if?"
But if he'd played more conservatively, hurtled himself into fewer walls, given anything less than his best — would he even be Junior?
The bottom line: The Kid had perhaps the sweetest swing of all time, and as if his enormous smile and backwards hat weren't enough to make him every kid's favorite player, he also dominated during the steroids era without so much as a whiff of having cheated himself.
Go deeper:
7. 📚 Good reads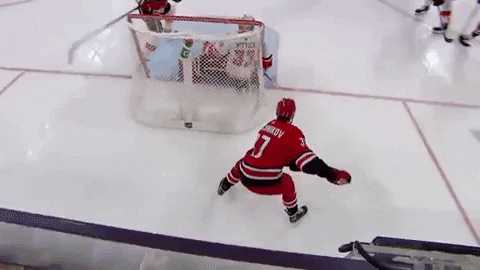 🏒 The NHL's lacrosse takeover (Sam Riches, Longreads)
"Don't call it the Michigan, or the Svech, or a lacrosse goal ... If the goal's creator should be honored by name ... it should be named after a forward who played a single NHL game then never appeared in the league again. It should be named the Bill Armstrong."
💵 Charles McNeil, father of the point spread (Chad Millman, Action Network)
"Given how long betting has been around — Egyptian tombs dating back to 3500 BC have been found that depict noblemen playing a crude game of dice — it's easy to forget, if you ever knew at all, what a relatively modern invention the point spread really is."
⚾️ Meet the 2020 MLB draft's man of mystery: A 17-year-old pitcher with enormous upside (Kiley McDaniel, ESPN)
"[Nick Bitsko] averages 99.6% spin efficiency on his fastball, which means he is achieving almost perfect backspin on a four-seamer. ... According to Baseball Savant, the highest fastball spin efficiency in the big leagues belongs to Justin Verlander at 98.5%."
8. The Ocho: 💦 Underwater hockey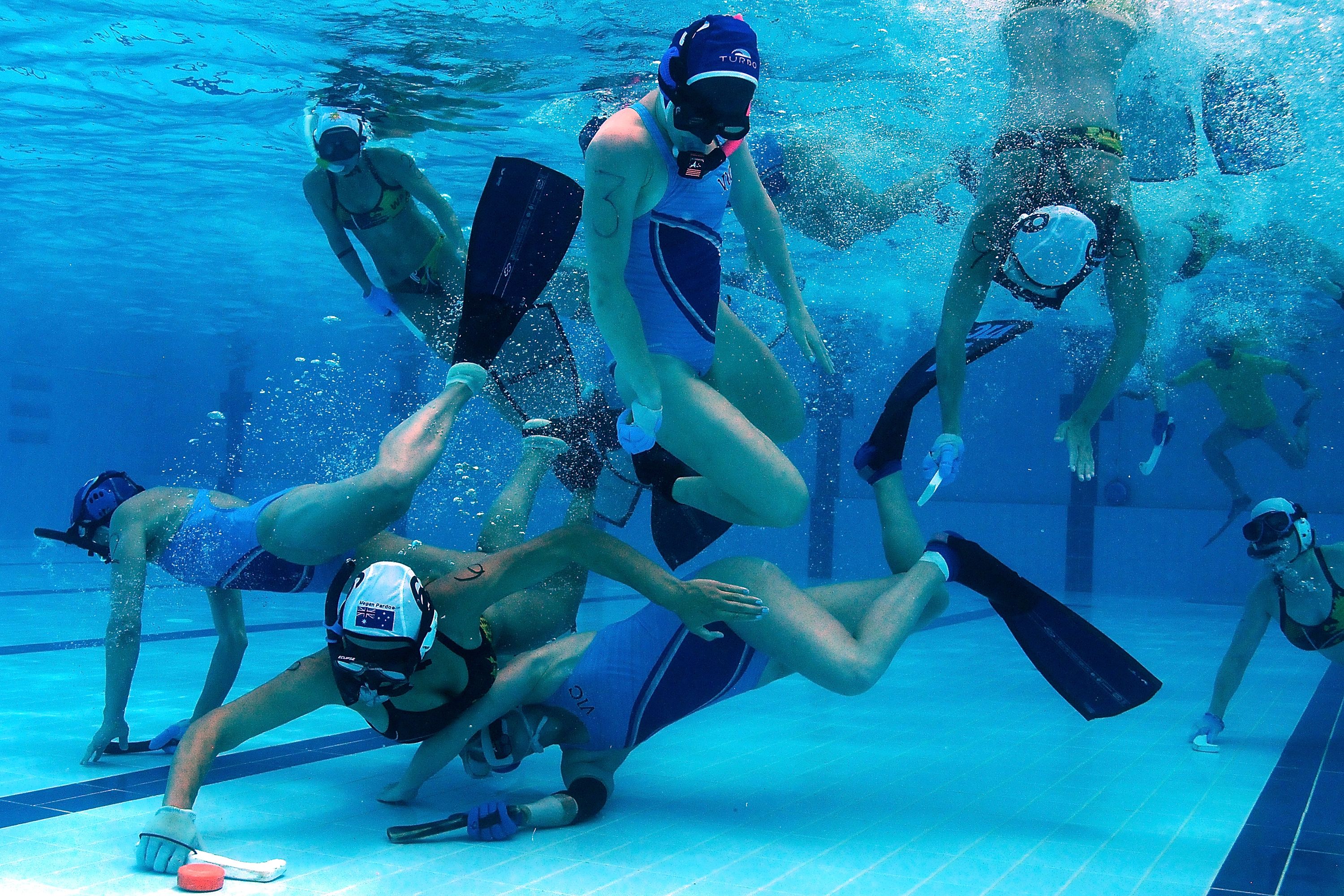 Underwater hockey is wonderful, and the 2020 world championships are still scheduled for late July in Australia, so now is your chance to get up to speed.
How to play: Typically played with six players on each team (no goalies). Opponents dash for a weighted puck and move it along the bottom of the pool toward an open-ended goal that is roughly nine feet wide.
Go deeper:
9. 🏁 NASCAR trivia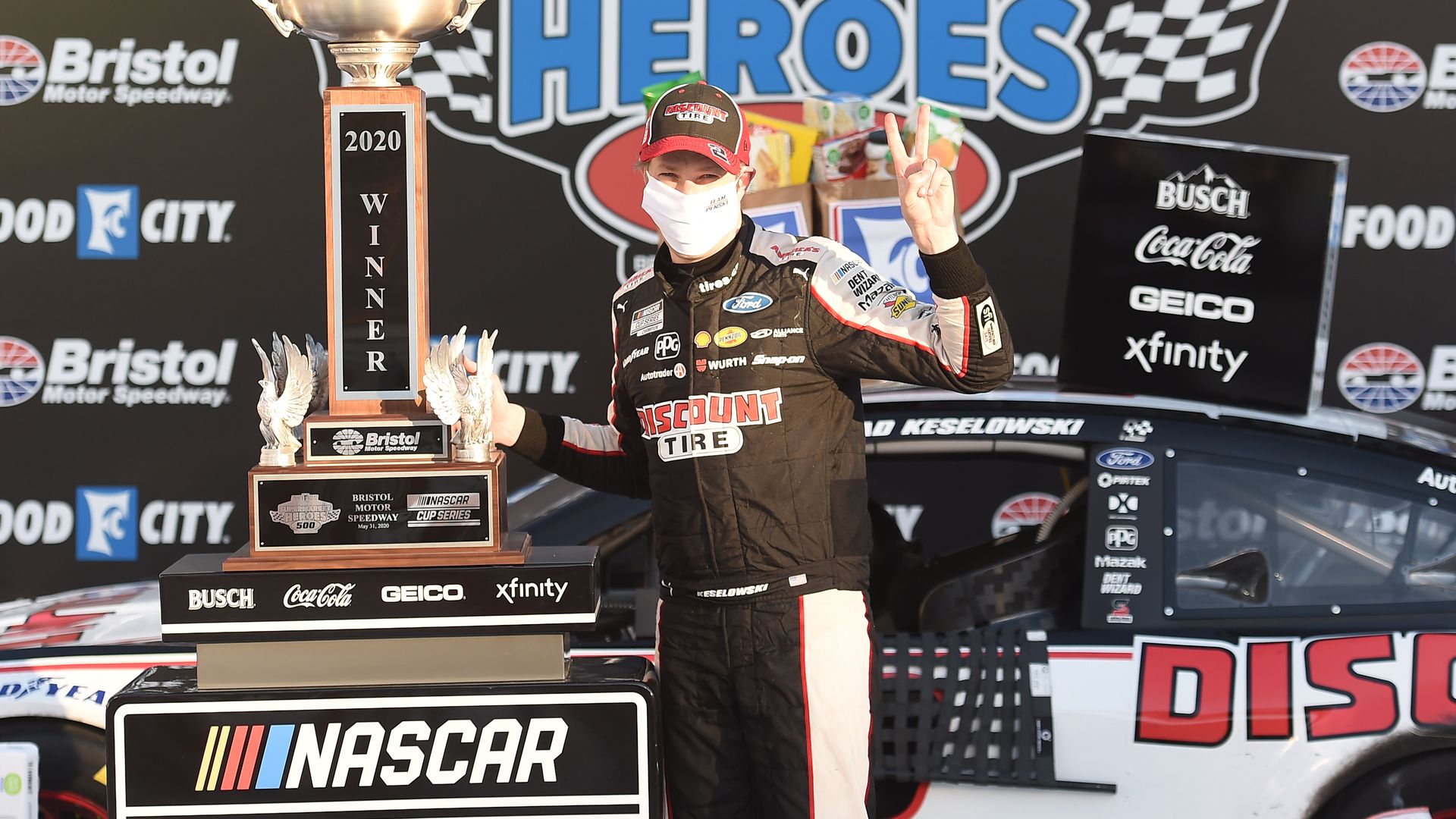 Brad Keselowski on Sunday recorded his 31st NASCAR Cup Series win over the last 10 seasons, breaking a tie with Jimmie Johnson for third-most during that span.
Question: Who are the only two drivers with more wins?
Hint: Their first names start with the same letter.
Answer at the bottom.
10. ❤️ Why we love sports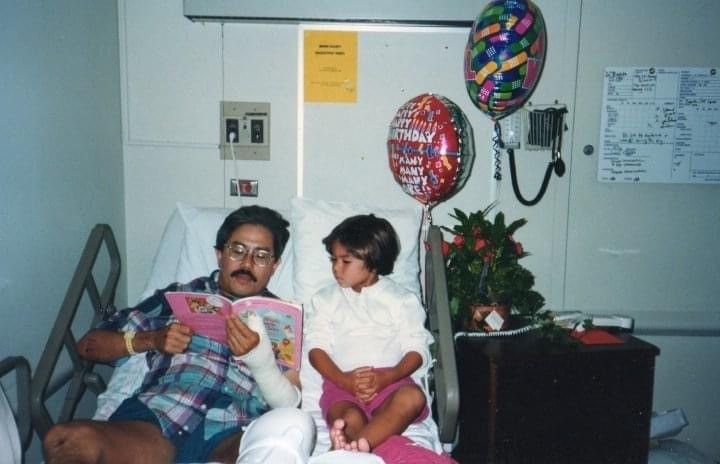 Annie K. (San Diego) writes:
"When I was six years old, my dad was in a terrible hit-and-run car accident. He was admitted to the ICU and put into a medically induced coma for two weeks, then spent the next six months in the hospital recovering from his injuries.
"I remember that summer being so tough for our family, as we would have normally spent every day outdoors playing sports. My brother and I loved to bike around our neighborhood, boogie board at the beach and play in our local soccer league (with my dad as the head coach).
"Our family spent almost every night in the hospital for six straight months. My mom would bring dinner, and I would bring a bedtime story that my dad could read to me.
"Since we couldn't play sports together, our family bonded over watching the 1996 Atlanta Summer Olympic Games. I had enrolled in gymnastics classes just a few months earlier, and quickly became obsessed with the U.S. women's team, nicknamed 'The Magnificent Seven.'
"We watched in excitement as Kerri Strug led the U.S. to its first team gold medal, landing the famous vault on one foot after injuring her ankle on her first attempt. If Kerri could get back up, I remember thinking to myself, so could my dad.
"Well, he ended making a full recovery and was able to return home just in time for the holidays, where he gave me my most coveted Christmas present — an autographed photo of Kerri landing that vault.
"Although my gymnastics career was short-lived (I ended up playing soccer in college), I'll never forget the night in that small hospital room when Kerri Strug gave our family what we needed most — hope."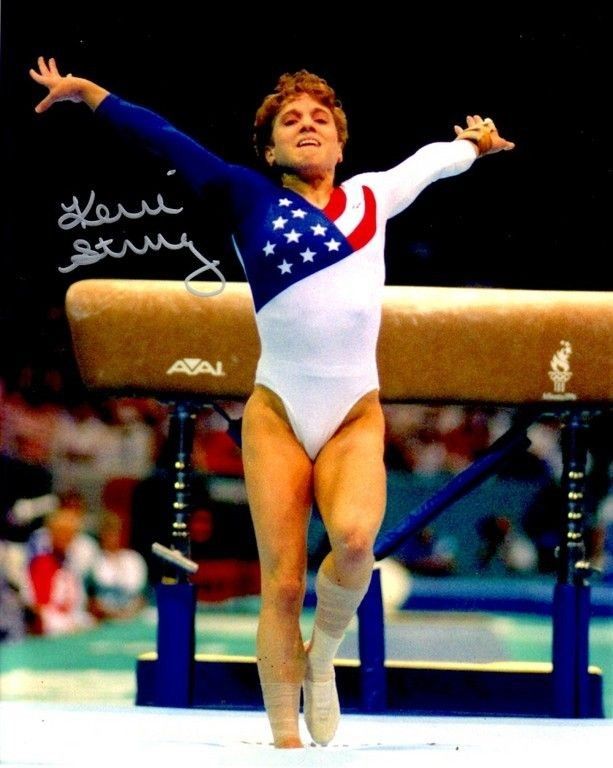 ✍️ Submit your story: Do you have a fondest sports memory? Or an example of sports having a positive impact on your life? If you'd like to share, simply reply to this email. We'll be telling your stories until they run out.
Talk tomorrow,
Kendall "'Grands prix' is even worse than 'attorneys general'" Baker
Trivia answer: Kyle Busch and Kevin Harvick