Axios Sports
March 24, 2020
👋 Good morning! Our "Top 50 Sports Movies" countdown continues at the bottom of today's newsletter with Nos. 40–31.
Driving the news: The U.S. Olympic and Paralympic Committee issued a statement last night calling for the 2020 Tokyo Games to be postponed. As I said yesterday, it's inevitable.
Today's word count: 1,520 words (6 minutes).
1 big thing: 📺 America's new favorite pastime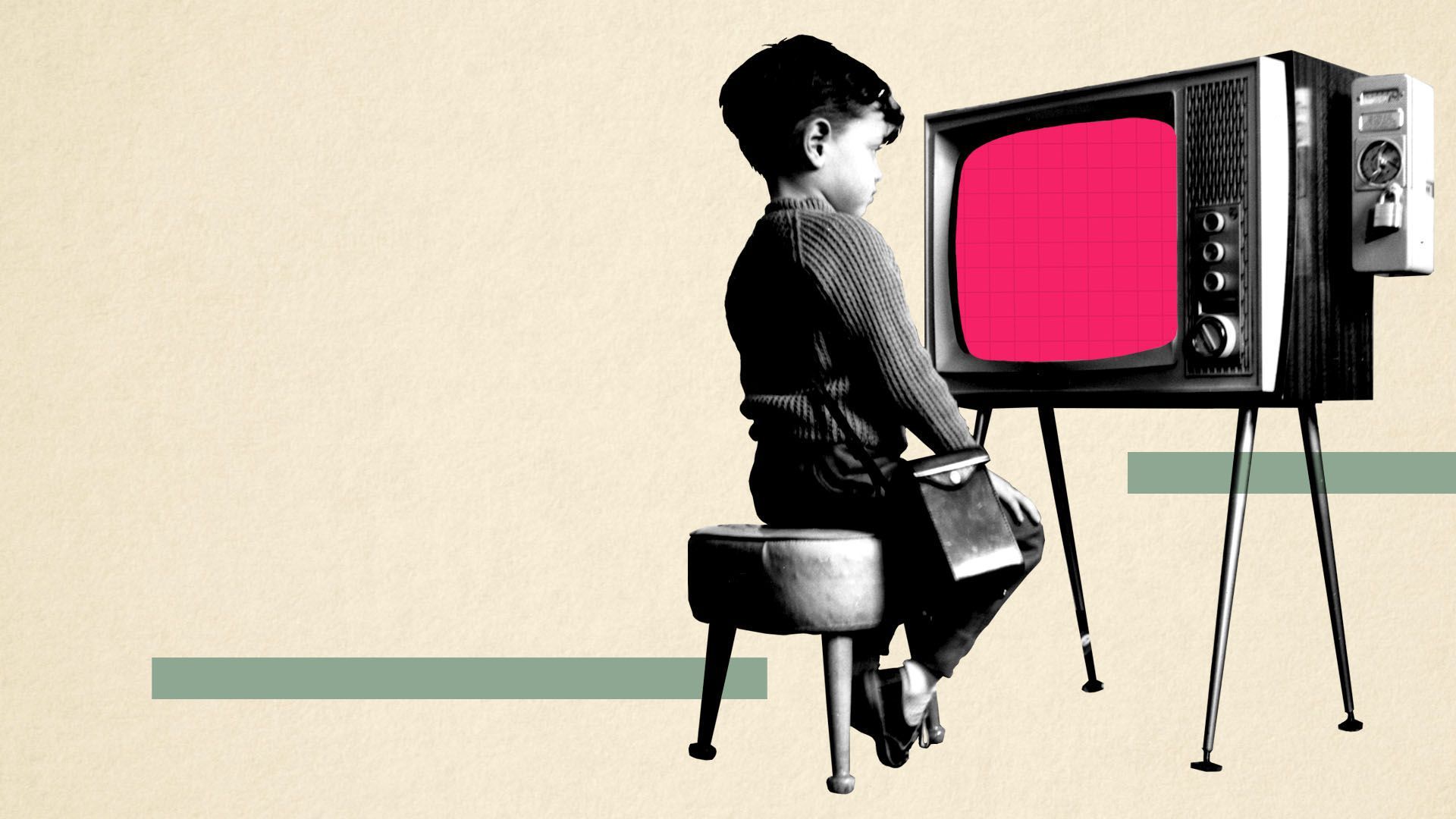 News consumption has skyrocketed in the U.S. over the past few weeks due to the coronavirus, according to data from TV ratings, web traffic, app downloads and social media interactions, Axios' Sara Fischer writes.
Why it matters: Without live sports to consume — and with Hollywood production put on pause — consumers are confined to the only type of professional-grade content that's still being produced daily: news.
By the numbers:
News app downloads are up across the board, according to research firm Apptopia.
Cable news networks have seen viewership surge more than 50% since the beginning of the year, per TV data and measurement company Alphonso.
Social media interactions on stories from a group of 10 major publishers have increased 56% over the last two weeks, compared to the rest of the year, according to data from NewsWhip.
Broadcast newscasts are seeing ratings bumps and some networks have replaced other types of content with more news to feed demand.
Online publishers are seeing their traffic totals spike, according to data from Parse.ly. Sites in the Parse.ly network have seen a 61% jump in page views over the last two weeks compared to the previous seven weeks.
✍️ Write in: Without sports, what are you consuming? News? Movies? Reality TV? Podcasts? Books? Reply to this email letting me know and we can exchange recommendations. I'm so bored, you guys.
2. 💵 76ers and Devils cutting employee pay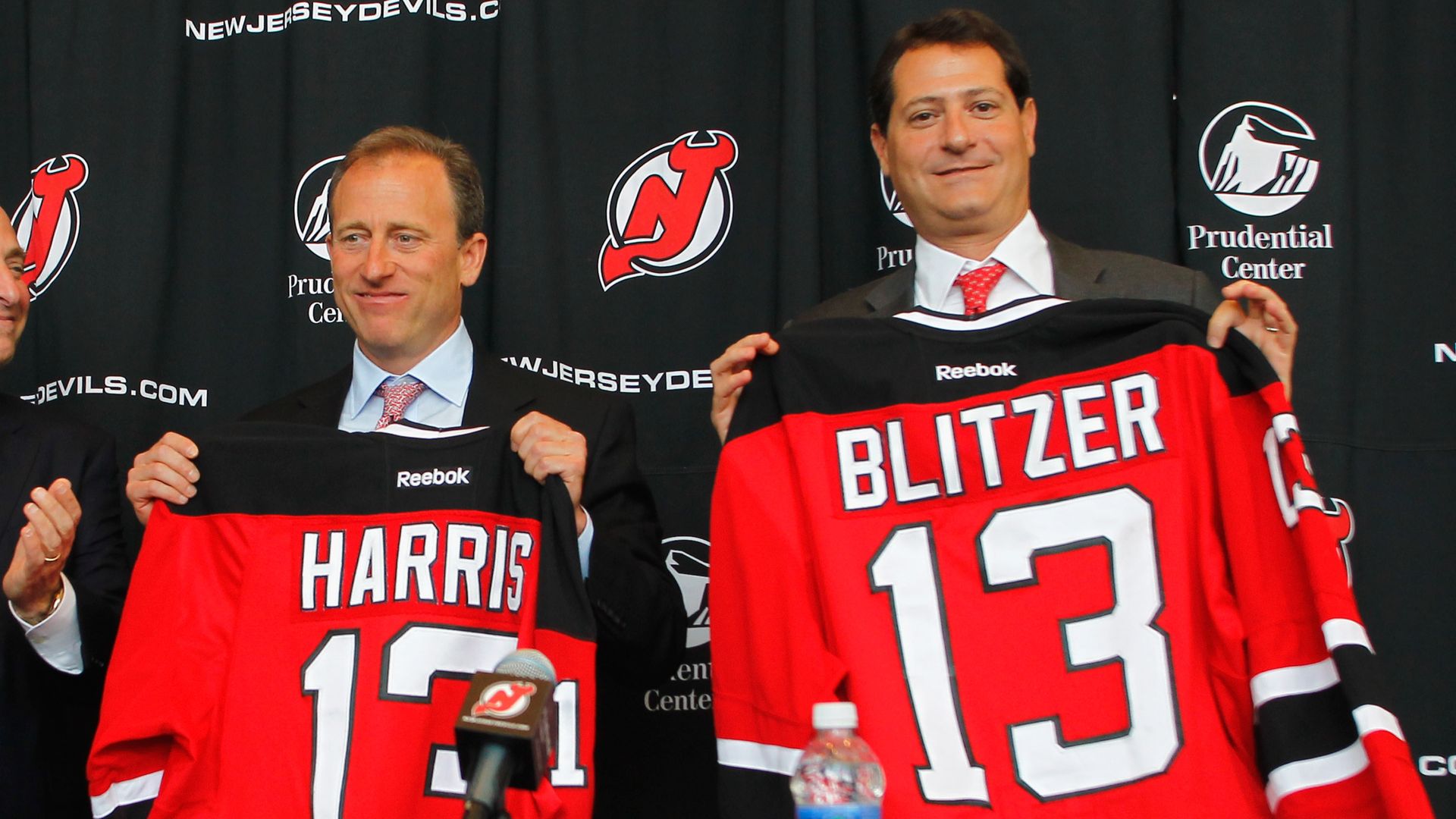 The sports and entertainment group that owns the 76ers and Devils has notified full-time employees making $50,000 or more that they will be subject to pay cuts starting as soon as next month due to the coronavirus fallout.
The response: Not great, as you might expect. Ownership considers this a "temporary measure aimed at avoiding layoffs," per NYT's Marc Stein, but fans aren't buying it.
What they're saying: Just search "Josh Harris" (net worth: $3.8 billion) or "David Blitzer" (net worth: $1.3 billion) on Twitter and you'll find out pretty quickly how most Americans feel about billionaires cutting pay to avoid incurring losses that they could presumably withstand.
The harsh reality: As the sports world navigates the evolving COVID-19 landscape, more ownership groups will likely enact similar measures.
3. 📚 New book: "Tanking to the Top"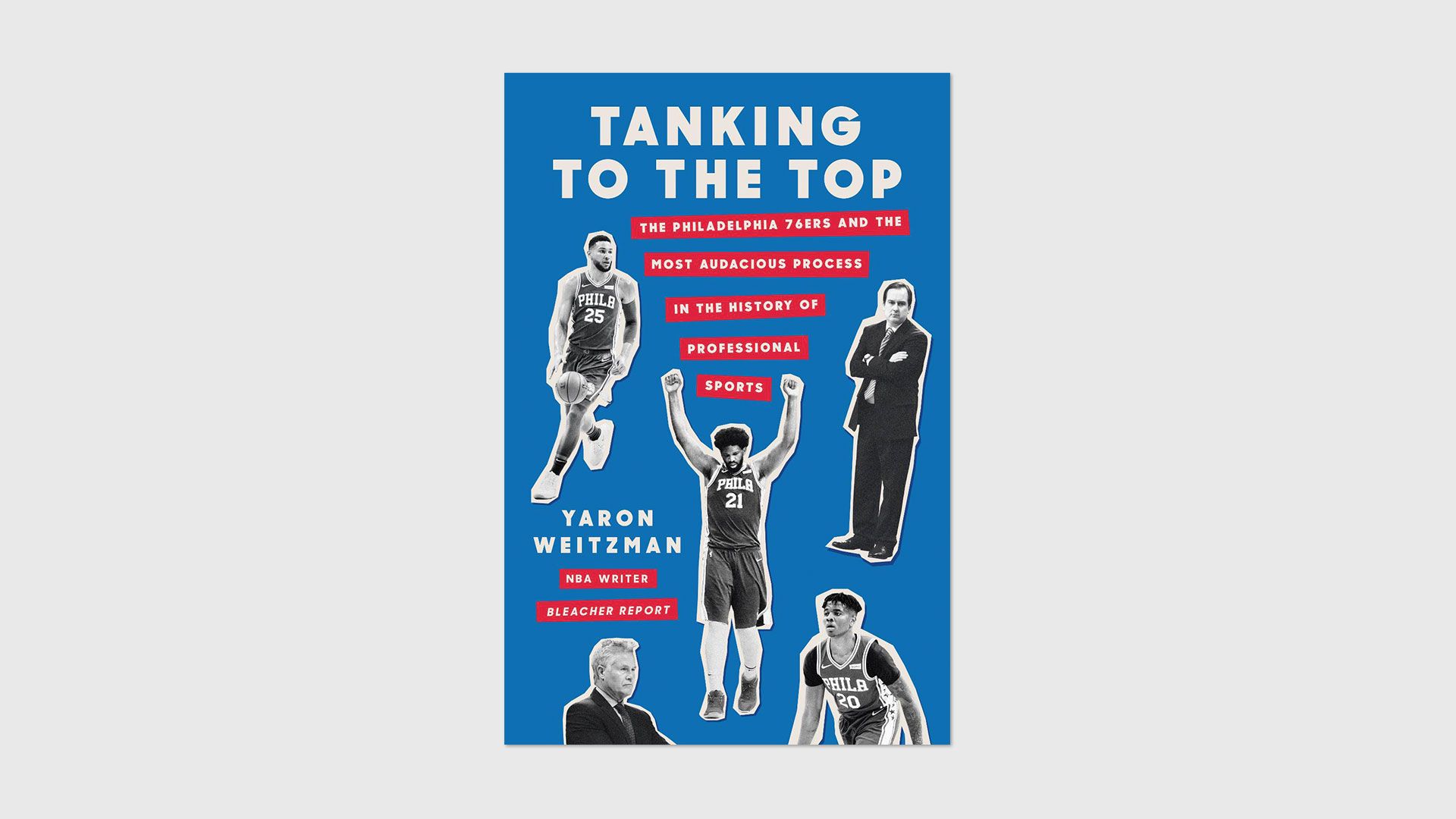 Speaking of Harris and Blitzer, this isn't the first time they've sparked controversy in Philadelphia and beyond. They were the ones who hired Sam Hinkie in 2012 to run the Sixers and have presided over "The Process" ever since.
Yaron Weitzman, an award-winning NBA writer for Bleacher Report, has a new book out called "Tanking to the Top," which explores one of the most confusing chapters in NBA history.
An excerpt: In September 2013, 76ers veteran Jason Richardson and his manager, Paisley Benaza, met with Hinkie to discuss the team's path forward...
Hinkie came out from behind his desk, set up three chairs in a circle, and laid out his plan. "He was very candid," Benaza said. "It was clear that this was tanking." But, Hinkie clarified, he wasn't solely interested in constructing a team to lose games.
Yeah, the Sixers would be running a young, inexperienced team onto the court. But, he said, he also planned on investing in player development in a way the Sixers never had. "He said he wanted to give the players everything," Benaza recalled.
The team was going to build a new training facility [and] start utilizing technology to better track players' on-court performances. Not only would analytics be employed, but the numbers and what they meant would also be explained to the players.
As Richardson was walking out, Hinkie asked if he had any good local restaurant recommendations. "I need one that will be open late and let me use the back door," Hinkie said. "Everyone in the city is going to hate me." Richardson and Benaza laughed. "But it will all be worth it," Hinkie said.
4. 🏆 Simulation Madness: Baylor wins it all
We simulated the 2020 NCAA men's basketball tournament using ESPN's Joe Lunardi's final projected bracket and a simulation engine. Hope you enjoyed!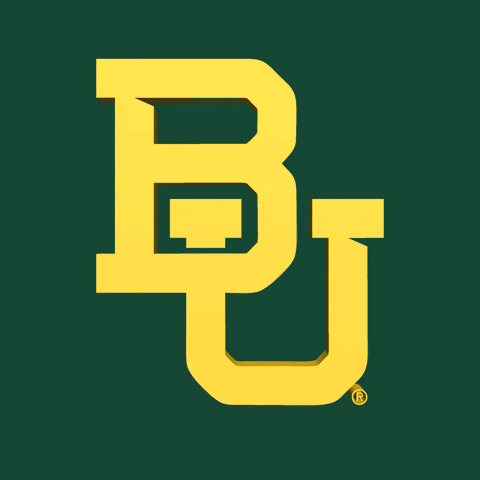 One year after Baylor's women's basketball program won its third national title, the men's team won its first — outlasting Maryland to put an exclamation point on a dream season.
Final score: Baylor 79, Maryland 74
Baylor: Jared Butler (19 pts, 4-5 3PT); Freddie Gillespie (16 pts, 9 reb)
Maryland: Anthony Cowan Jr. (20 pts, 4 ast); Jalen Smith (17 pts, 13 reb)
All-Tournament team:
Jared Butler, So., Baylor (Most Outstanding Player)
Anthony Cowan Jr., Sr., Maryland
Myles Powell, Sr., Seton Hall
Vernon Carey Jr., Fr., Duke
Jalen Smith, So., Maryland
A virtual Sweet Sixteen to remember (full bracket)...
Go deeper ... Being Scott Drew: How college basketball's Mr. Rogers turned Baylor into a powerhouse (SI)
5. ⚾️ The last ballplayers standing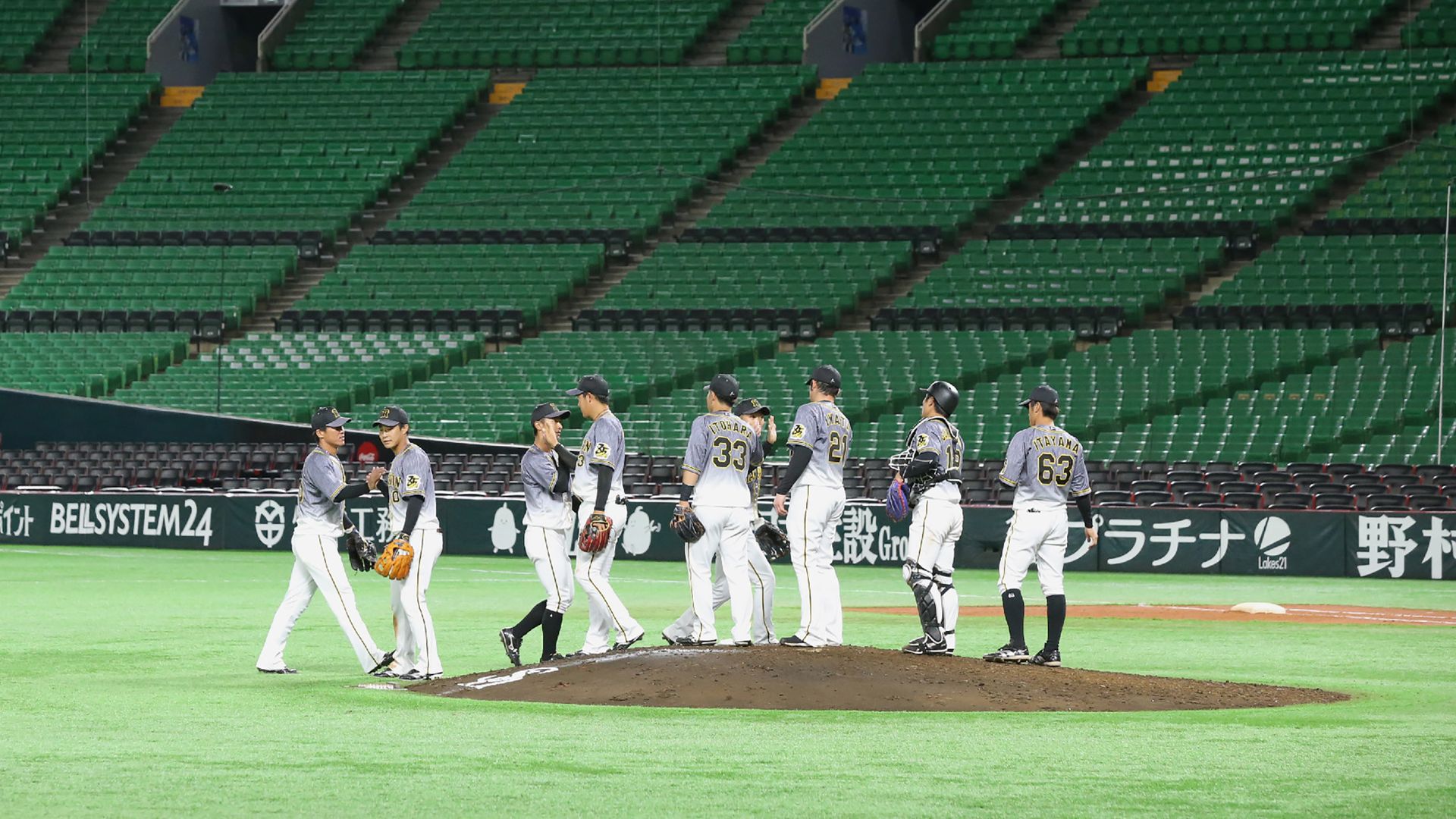 With sports shut down almost universally (Australia finally suspended Aussie rules football, rugby and soccer), I was thrilled to discover footage of preseason baseball games that are actually happening right now, writes Axios' Jeff Tracy.
Driving the news: The two best baseball leagues outside MLB — Japan's NPB and South Korea's KBO — are still soldiering on, with numerous restrictions and safety measures in place, of course.
NPB teams are playing preseason games in empty stadiums, and the league just set April 24 as the target date for its regular season to begin (likely without fans).
KBO teams are playing intrasquad scrimmages while the league's preseason is suspended, but like MLB, its regular season start date remains a mystery.
What is the NPB? Nippon Professional Baseball, aka the second most competitive league in the world.
Origins: After a brief stint as an All-Star barnstorming tour, the Japanese Baseball League was formed in 1936 before expanding and reorganizing into Nippon Pro Baseball in 1950.
League format: 12 teams, split into the Central and Pacific Leagues. The Yomiuri Giants are the winningest franchise and are Japan's equivalent of the Yankees.
Famous players: Ichiro Suzuki, Hideki Matsui, Hideo Nomo, Daisuke Matsuzaka, Masahiro Tanaka, Yu Darvish, Shohei Ohtani.
🎥 Watch: Here's a highlight from a preseason game two days ago. The pitcher? 39-year-old Daisuke Matsuzaka!
What is the KBO? The Korea Baseball Organization, which trails only MLB and NPB on the global baseball stage.
Origins: The league formed in 1982 with six inaugural teams and has since expanded to 10.
League format: All 10 teams are in one large "division" and play every team 16 times for a 144-game season. The Kia Tigers have won the most titles (11 in 38 seasons).
Famous players: Hyun-Jin Ryu, Shin-Soo Choo, Ji-Man Choi, Jung-Ho Kang, Chan-Ho Park.
🎥 Watch: Teams are streaming their intrasquad scrimmages on YouTube.
Go deeper: American players in Japan, South Korea experience pandemic through another lens (The Athletic)
Bonus: 📸 Speaking of baseball in Japan...
Here are some photos from yesteryear, all taken in Tokyo: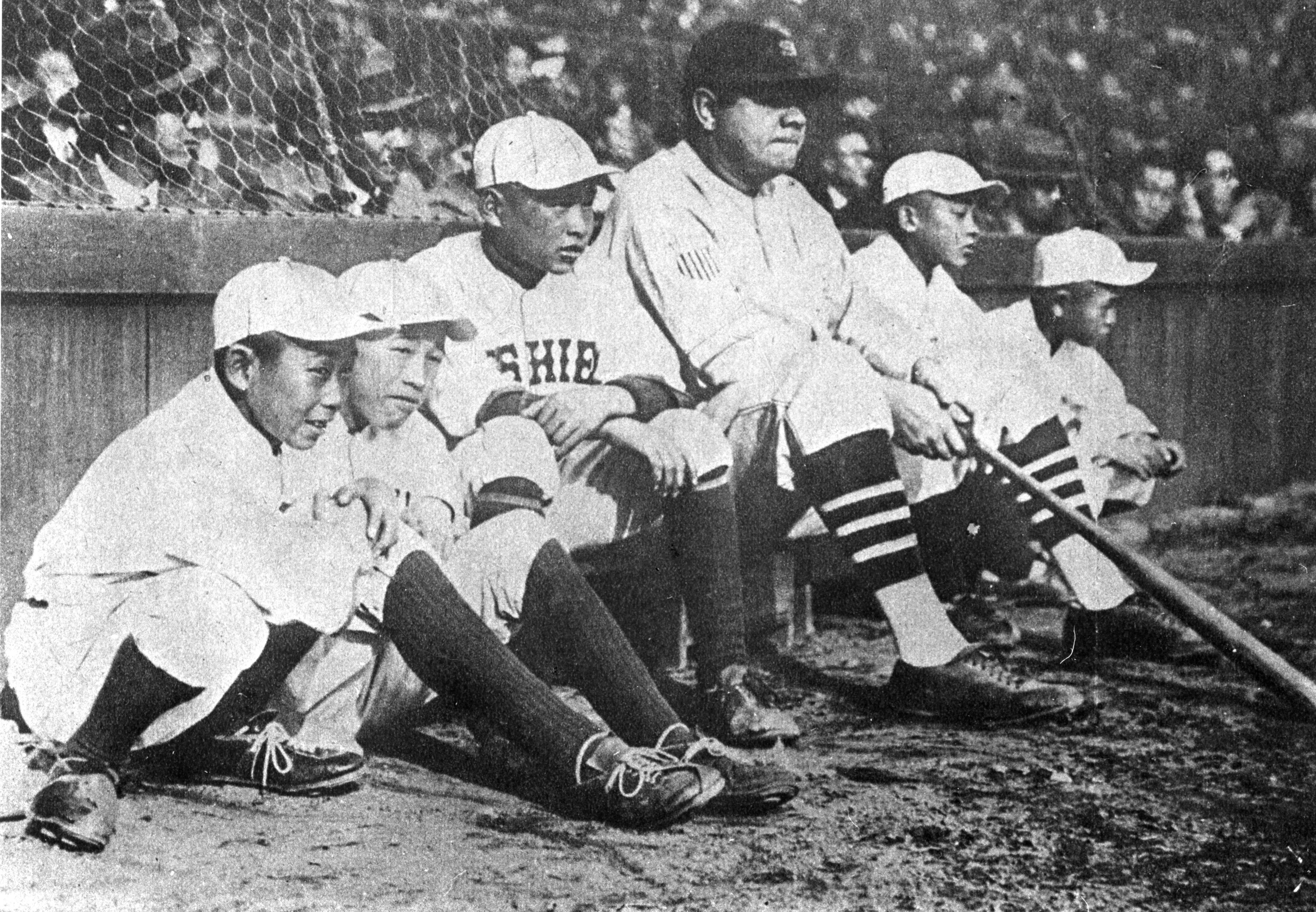 1934: Babe Ruth poses with Japanese youngsters during the American League All-Star barnstorming tour of Japan. Ruth hit 13 homers on the trip — in just 18 games.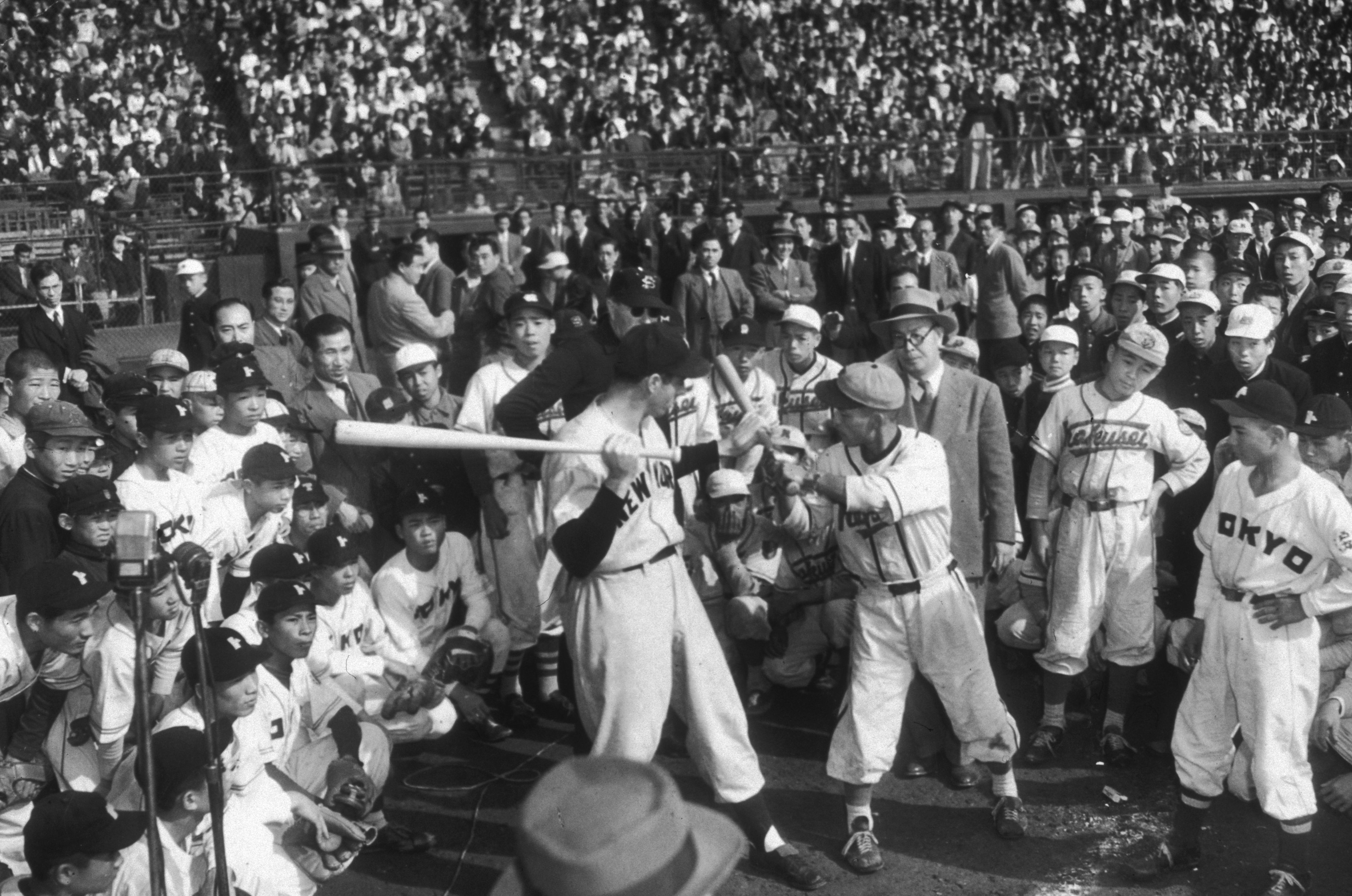 1950: Joe DiMaggio, acting as a goodwill ambassador for the sport, demonstrates proper batting form to a group of young players at Korakua Stadium.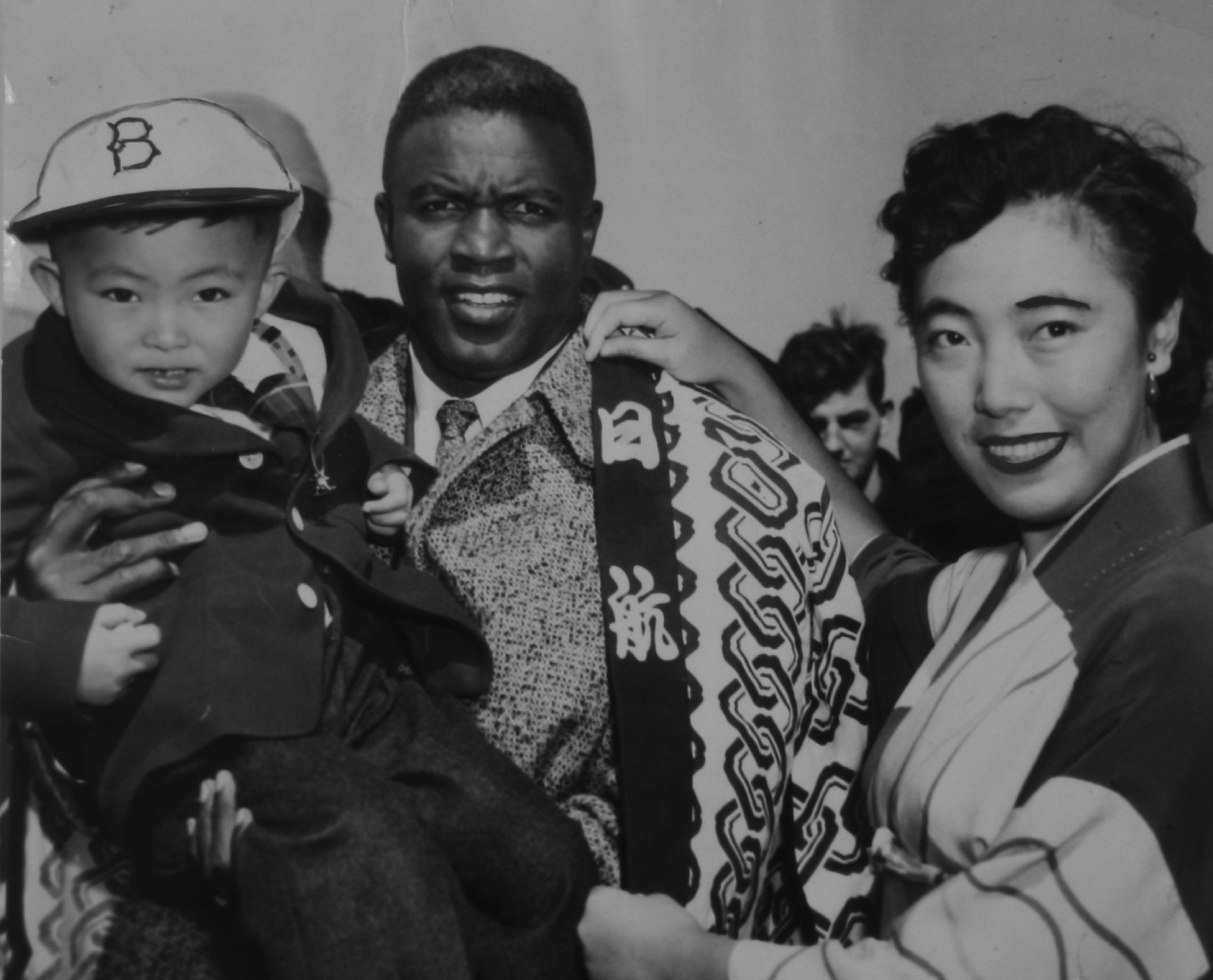 1956: Jackie Robinson poses with four-year-old boy during the Brooklyn Dodgers' Japan Tour.
6. 📊 By the numbers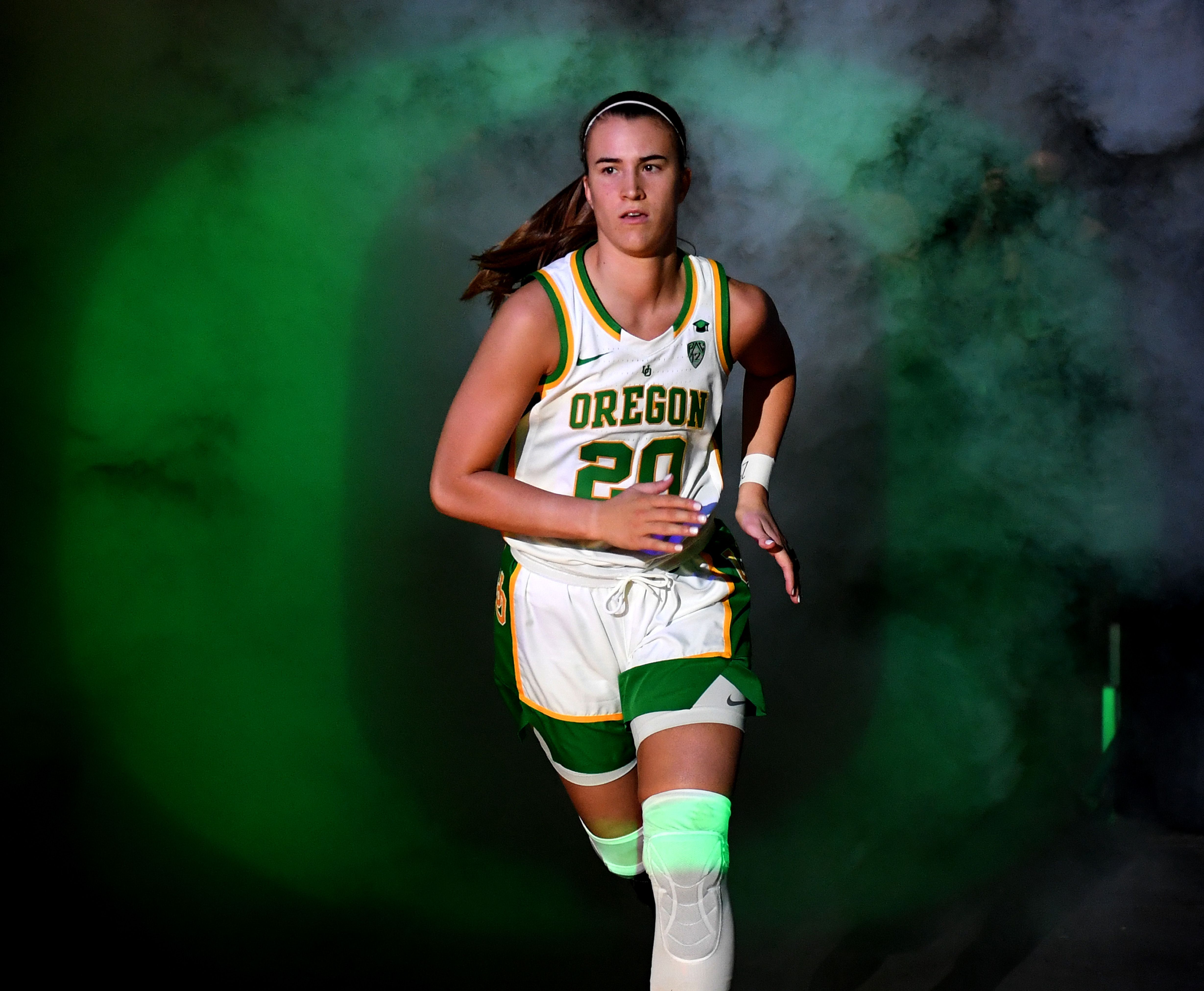 🏆 All 30 votes: Oregon's Sabrina Ionescu capped her unprecedented college career by becoming just the second unanimous AP women's basketball player of the year. Since the award was first given in 1995, the only other player to receive all 30 votes is former UConn star Breanna Stewart.
🏈 10 first-rounders: With the addition of RB Todd Gurley and TE Hayden Hurst, the Falcons have a record 10 former first-round picks projected as 2020 offensive starters. The other eight: QB Matt Ryan, WR Julio Jones, WR Calvin Ridley, LT Jake Matthews, LG James Carpenter, C Alex Mack, RG Chris Lindstrom and RT Kaleb McGary.
🏀 1 of 4 teams: East Tennessee State's Steve Forbes has been named Hugh Durham National Coach of the Year, given annually to the best mid-major coach in D-I men's basketball. Forbes' Buccaneers (30-4) were one of just four teams to win 30 games, joining Gonzaga, San Diego State and Liberty.
🏈 2 of 8 starting QBs: The Panthers signed Houston Roughnecks QB P.J. Walker and the Chiefs added St. Louis BattleHawks QB Jordan Ta'amu, meaning two of the eight QBs that started Week 1 in the XFL are already in the NFL. Pretty cool.
⛳️ 45-minute ride: I regret to inform you that Rory McIlroy is a Peloton power user.
7. March 24, 1956: 🏀 Bill Russell wins again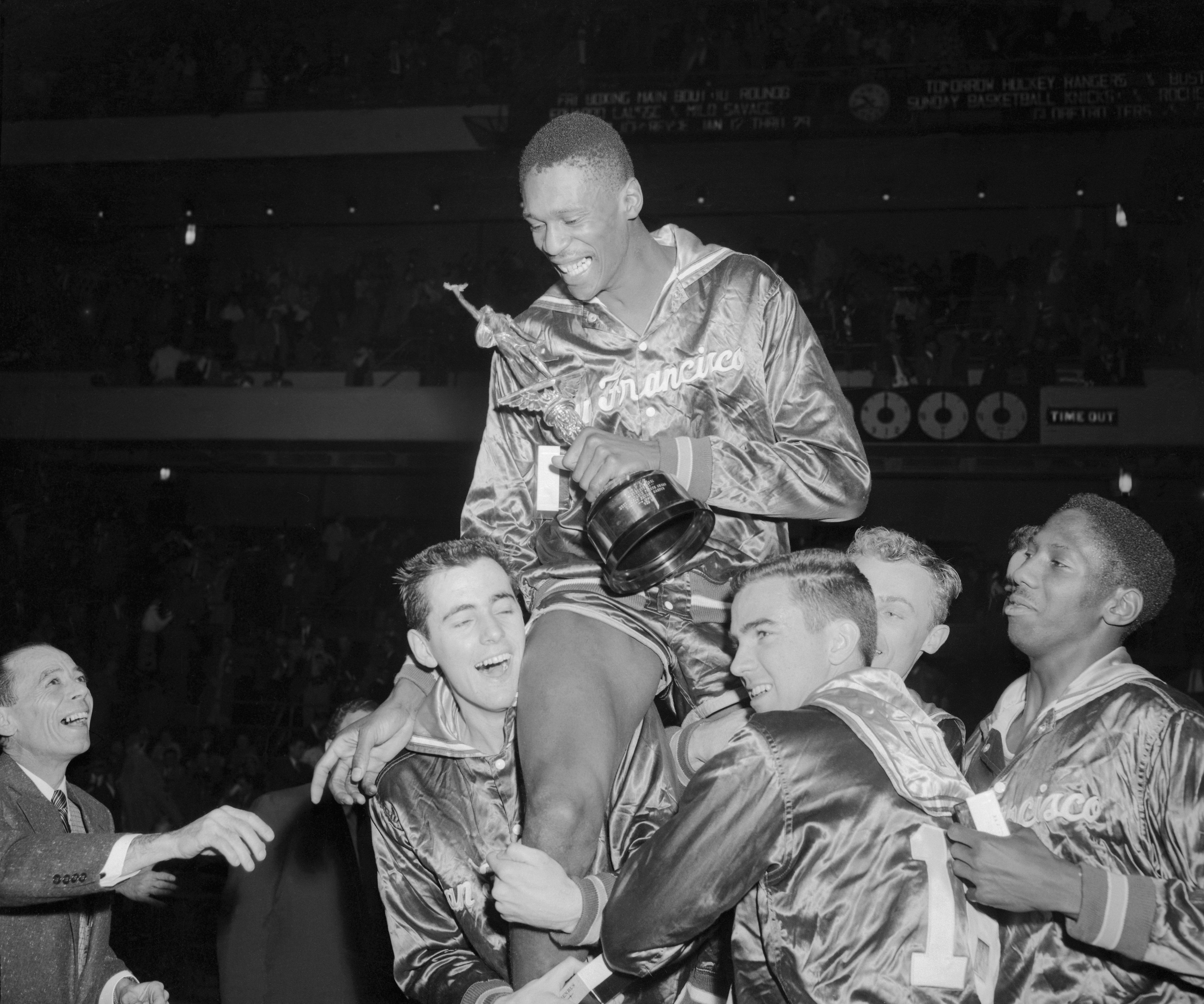 64 years ago today, Bill Russell (26 pts, 27 reb) and the San Francisco Dons beat Iowa, 83-71, to win their second straight national title — and 55th straight game.
Fun fact: Also on the team was K.C. Jones, who went on to win eight NBA titles with the Celtics, playing alongside his good friend, Bill. That's 10 total championships for the Jones-Russell duo. Not bad, fellas, not bad.
The big picture: Russell is widely regarded as the greatest champion in sports history, but in case you've forgotten how incredible he was, let's remind you.
College: Back then, freshmen didn't play on their varsity squads, so Russell had just three years to make his mark, which he most certainly did.
Two titles: After failing to make the tournament as a sophomore, Russell led USF to the only two national championships in program history.
By the numbers: Across his three seasons, he averaged 20.7 points and 20.3 rebounds per game. Just preposterous numbers for a 40-minute game.
NBA: Yes, the league was different in those days and the competition less stifling, but Russell's professional body of work has no equal.
13 seasons, 11 titles: 1958 and 1967 — those are the only two seasons during Russell's Celtics career that he didn't win a championship.
By the numbers: His career average of 22.5 rebounds is second only to Wilt Chamberlain. Though blocks weren't officially recorded, someone found all the game notes that included Russell's block numbers (a 135-game sample), and he averaged over eight per game. Eight! Per game!
🎥 Go deeper: Footage from the 1956 title game (YouTube)
8. The Ocho: 😧 Giant Spikeball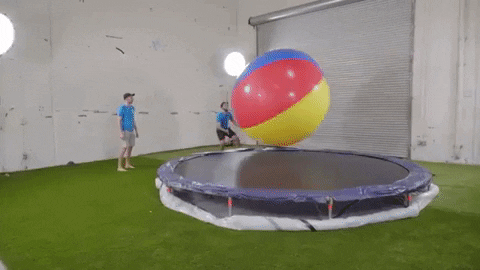 9. 🏈 NFL trivia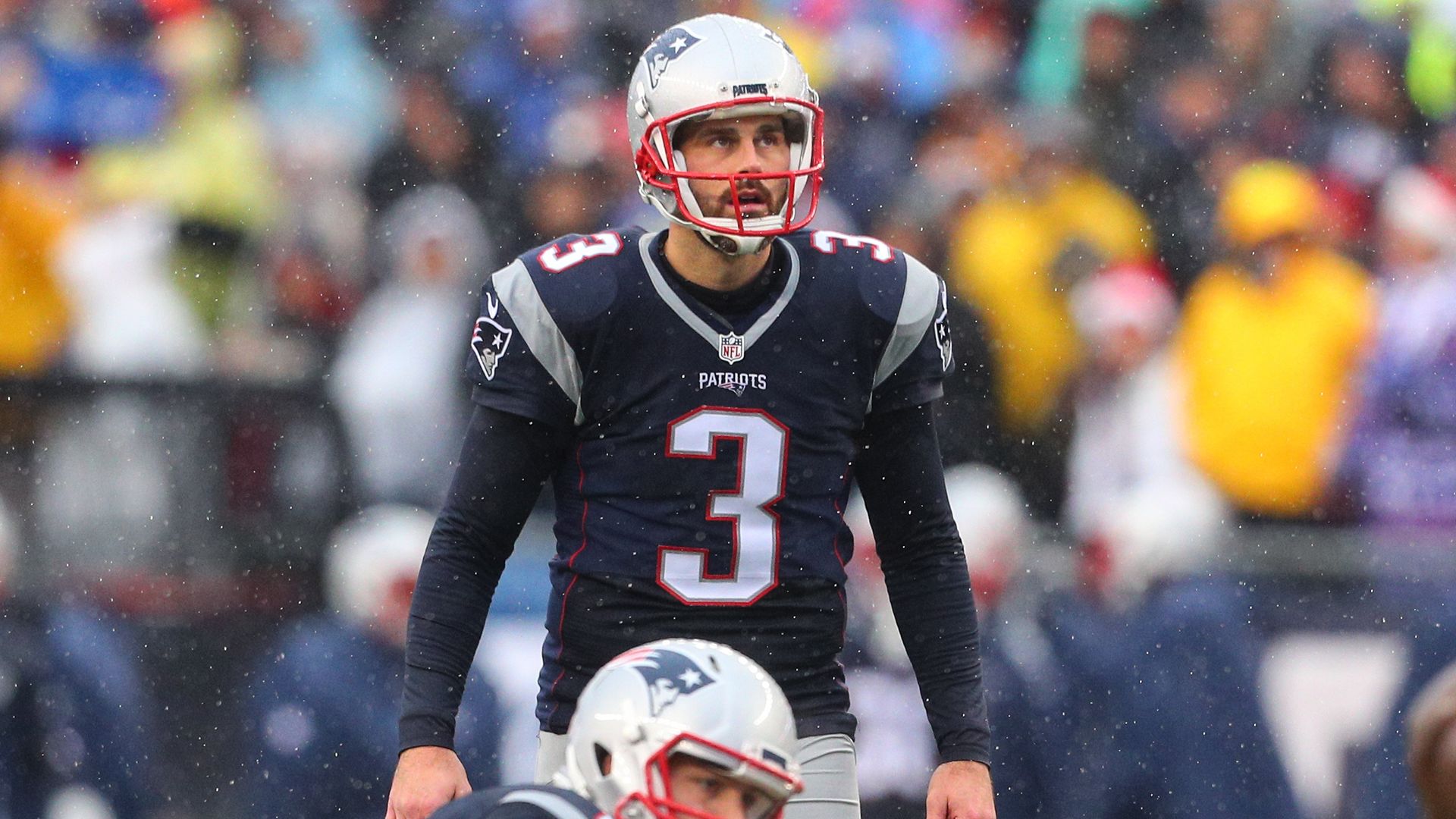 Longtime Patriots kicker Stephen Gostkowski, who was released yesterday after 14 seasons with the team, has appeared in 28 playoff games (fourth-most ever).
Question: Who are the only three players to appear in more?
Hint: QB, WR, Kicker. One is retired. All three have an "r" in their last name.
Answer at the bottom.
10. 🎬 Top 50 sports movies: Nos. 40–31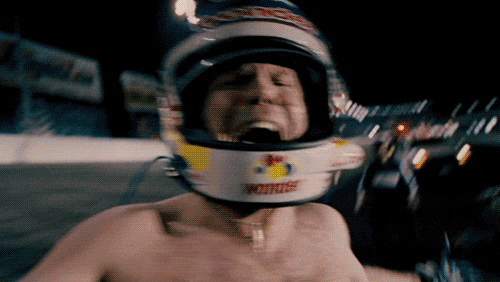 This week, our resident film buff Jeff Tracy will be unveiling his Top 50 sports movies, continuing today with Nos. 40–31. (ICYMI: 50-41)
40. Draft Day (2014) Costner has to be the sports movie GOAT, right? He's in four of my top 40, and that's not even half of his career total. I know this is a pretty silly entry, but the excitement of a GM wheeling and dealing gets me every time.
39. Hoosiers (1986) I know you think this should be much higher. I promise not to tell you you're wrong if you promise not to say the same to me about it being this low.
38. Rudy (1993) See above.
37. Any Given Sunday (1999) This came out the same year as Varsity Blues — and highlights the same world of overly-macho, pre-concussion-protocol football — but it's a classic nonetheless. Willie Beamen was ahead of his time.
36. Chariots of Fire (1981) Aside from "Rocky," this has probably the most iconic theme song of any sports movie. That has to count for something. (It's also used phenomenally well in Old School.)
35. Talladega Nights: The Ballad of Ricky Bobby (2006) Will Ferrell's various sports movie experiments didn't always end so well (see: "Semi-Pro"), but when he and John C. Reilly are paired together, sparks fly.
34. The Replacements (2000): Pain heals, chicks dig scars, glory lasts forever.
33. Hardball (2001) Keanu Reeves went from "The Matrix" (1999) to "The Replacements" (2000) to "Hardball" (2001), which is right up there with MJ's three-peats if you ask me. Love you, G-Baby.
32. Dodgeball: A True Underdog Story (2004) Our first introduction to The Ocho! As good as the whole movie is, Jason Bateman's unhinged broadcaster, Pepper Brooks, is undoubtedly the MVP.
31. Slap Shot (1977) The only Hanson brothers that matter.
Coming tomorrow: 30–21
Talk tomorrow,
Kendall "Play the Hoosiers theme song at my funeral" Baker
Trivia answer: QB Tom Brady (41 playoff games), K Adam Vinatieri (32), WR Jerry Rice (29)
Correction: Yesterday's hint was wrong. It should have said "One AFC, three NFC, one retired," not "two AFC, two NFC, one retired." Forgive me!