August 25, 2022
👋 Good morning! The Lakers are trading Talen Horton-Tucker for Patrick Beverley, who will now be teammates with noted close friend and definitely-not-sworn enemy Russell Westbrook. This should be fun.
Today's word count: 1,475 words (6 minutes).
Let's sports...
1 big thing: ⛳️ The PGA Tour is ready for battle
PGA Tour leaders delivered a strong message to LIV Golf ahead of the Tour Championship, which tees off today: we're not backing down.
State of play: On the heels of last week's players-only meeting led by Tiger Woods, PGA Tour commissioner Jay Monahan on Wednesday announced some major changes coming to the Tour as part of a broader strategy to avoid losing more golfers to LIV.
Beginning next season, the Tour's top-20 players as determined by the year-old Player Impact Program have committed to playing together in at least 20 events, including 13 "elevated" events with purses between $15 million and $20 million.
The Player Impact Program itself, which rewards the players who drive the most engagement, is also changing: It will award $100 million to the top 20 players instead of $40 million to the top 10.
One day earlier, the Tour announced an expanded field and increased purse for its annual season-opening Tournament of Champions in Hawaii.
Plus: Woods and Rory McIlroy, another of the Tour's staunchest defenders, announced a new virtual golf league launching in 2024 in partnership with the PGA Tour. Its intro video is unmistakably firing shots at LIV.
Why it matters: The PGA Tour, and those who wish to see it remain atop the world of professional golf, are not going quietly into that good night.
What they're saying: McIlroy explained the importance behind these changes:
"When I tune into a [Bucs] game, I expect to see Tom Brady. ... When I tune into a Formula 1 race, I expect to see Lewis Hamilton. Sometimes what's happened on the PGA Tour is we all act independently."
"We've all made a commitment to get together more often to make the product more compelling."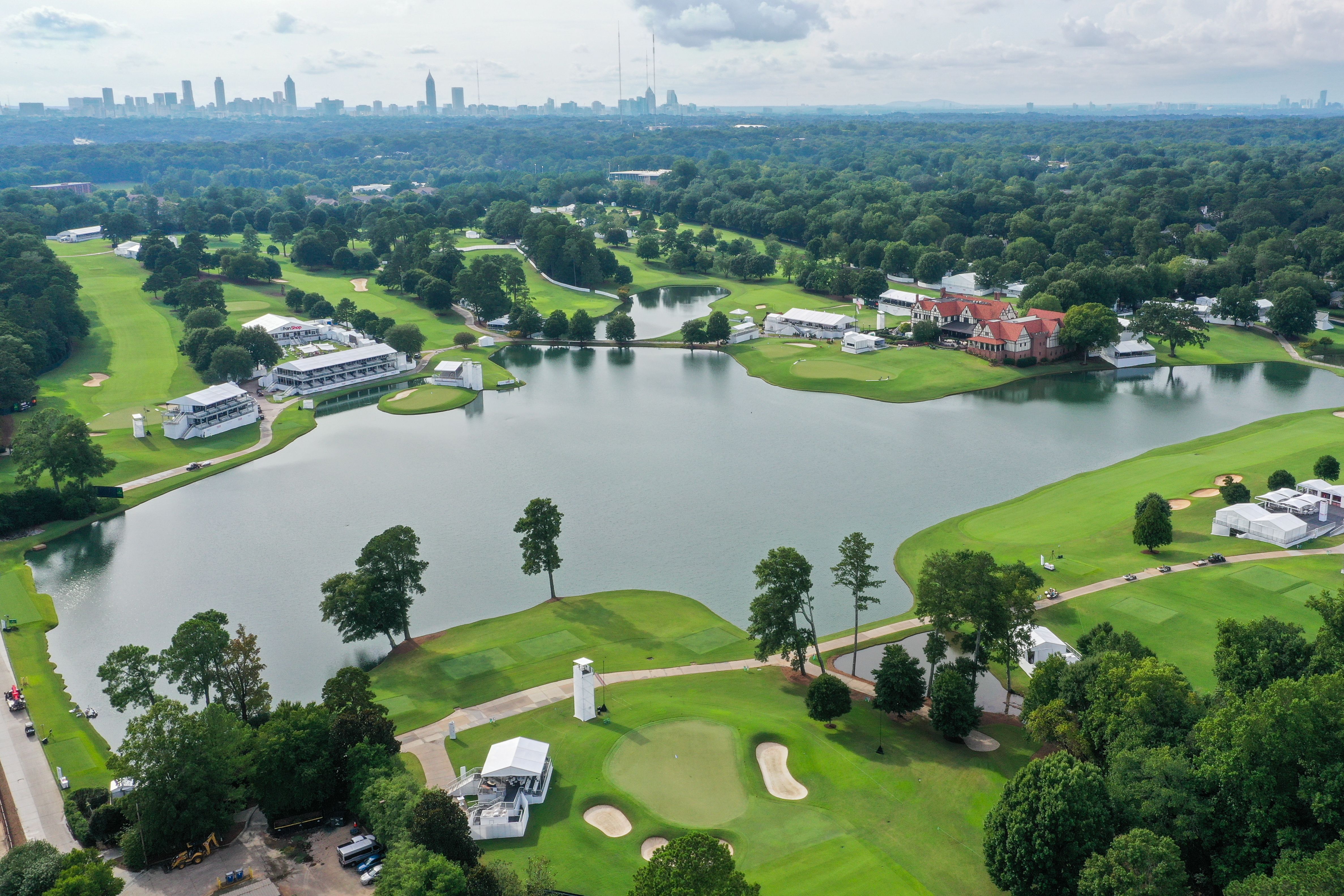 Between the lines: One place that certainly won't be short on top players competing together is Atlanta's East Lake Golf Club, hosting the Tour Championship for the 19th straight year.
Field and payouts: 29 golfers — down from 30 after Will Zalatoris withdrew with a back injury — are competing for an $18 million grand prize. The entire top 10 earns at least $1 million, and even last place walks away with $500,000.
Format: There are no cuts, but players begin with different scores based on their FedEx Cup standing. No. 1 Scottie Scheffler starts at -10, No. 2 Patrick Cantlay at -8, all the way down to the final five golfers teeing off at even par.
Go deeper: Tour Championship preview (ESPN)
2. 🏀 The WNBA's final four is set
The Connecticut Sun beat the Dallas Wings on Wednesday night, 73-58, turning a game tied at the half into a blowout to reach their fourth consecutive semifinals.
Stars of the night: Four-time All-Star DeWanna Bonner (21-5-5) and reigning MVP Jonquel Jones (11-10) led the way for the Sun.
Why it matters: The final four is set, with all four favorites advancing.
No. 1 Aces vs. No. 4 Storm: This matchup's about shooting and star power. They tied for the league lead with 36.1% shooting from beyond the arc, and either Aces forward A'ja Wilson or Storm forward Breanna Stewart is going to win MVP. Oh right, there's also the impending retirement of future Hall of Famer Sue Bird. Safe to say this'll be a good series.
No. 2 Sky vs. No. 3 Sun: This is a rematch of last year's semis, which the Sky won en route to their first championship in Candace Parker's first year back home in Chicago. Connecticut, meanwhile, hopes to reverse its curse: the Sun's 33 playoff wins are the most in WNBA history for a team without a title.
3. ⚡️ Lightning round
💔 RIP, Len: Len Dawson, the Hall of Fame quarterback and broadcaster who led the Chiefs to their first Super Bowl victory in 1970, died Wednesday at 87.
💔 Bryant gets $16 million: Vanessa Bryant was awarded $16 million on Wednesday in her lawsuit against Los Angeles County over the improper sharing of photos of the crash that killed Kobe, their daughter Gigi, and seven others.
🥎 A legend retires: Michigan's Carol Hutchins, the winningest coach in college softball history with 1,707 victories, announced her retirement on Wednesday. She led the Wolverines to the NCAA tournament 29 times in 38 seasons and won the 2005 WCWS — the program's first title.
⚾️ Balanced schedule: MLB released its 2023 schedule on Wednesday, and for the first time in the interleague era all 30 teams will play each other in at least one series.
🤕 Injuries: Cowboys eight-time Pro-Bowl LT Tyron Smith could miss months after tearing his hamstring at practice on Wednesday. ... The Thunder fear No. 2 pick Chet Holmgren suffered ligament damage in his foot at last weekend's "CrawsOver Pro-Am."
4. ⚾️ Angels owner exploring potential sale
Arte Moreno on Tuesday said he is exploring a potential sale of the Los Angeles Angels, which he bought in 2003, Axios' Dan Primack writes.
Why it matters: This means there are two MLB clubs on the block at the same time, with the Angels joining the Washington Nationals.
That could cut down on price premiums, as pro sports team bounties are inflated by scarcity. But that could be offset by geographic distance.
In other words, West Coast billionaires like Joe Lacob and East Coast billionaires like Ted Leonsis may only have interest in their backyards.
The big picture: The Angels, who won the World Series the year before Moreno's acquisition, have been one of MLB's most disappointing franchises ever since. But it hasn't been for lack of trying — or spending.
They've made the playoffs in just six seasons under Moreno, winning two series and none since 2009.
Mike Trout's arrival looked like the turning point, but a series of bad contracts — most notably Albert Pujols' 10-year, $240 million albatross handed out in 2012, Trout's rookie year — made it difficult to build a winner around their generational superstar.
And now Shohei Ohtani is non-committal at best about re-signing as a free agent in 2023 because "I want to win" — something he's done very little of as an Angel.
Yes, but: Despite the Angels' lack of success, Moreno — if he chooses to sell — will still come out a winner.
He paid just $184 million to buy the team, which Forbes estimates is now worth $2.2 billion.
The potential sale could easily surpass Steve Cohen's recent $2.4 billion purchase of the Mets, which was the largest in MLB history.
Go deeper: What's next for the Angels? (LA Times)
5. 🌎 The world in photos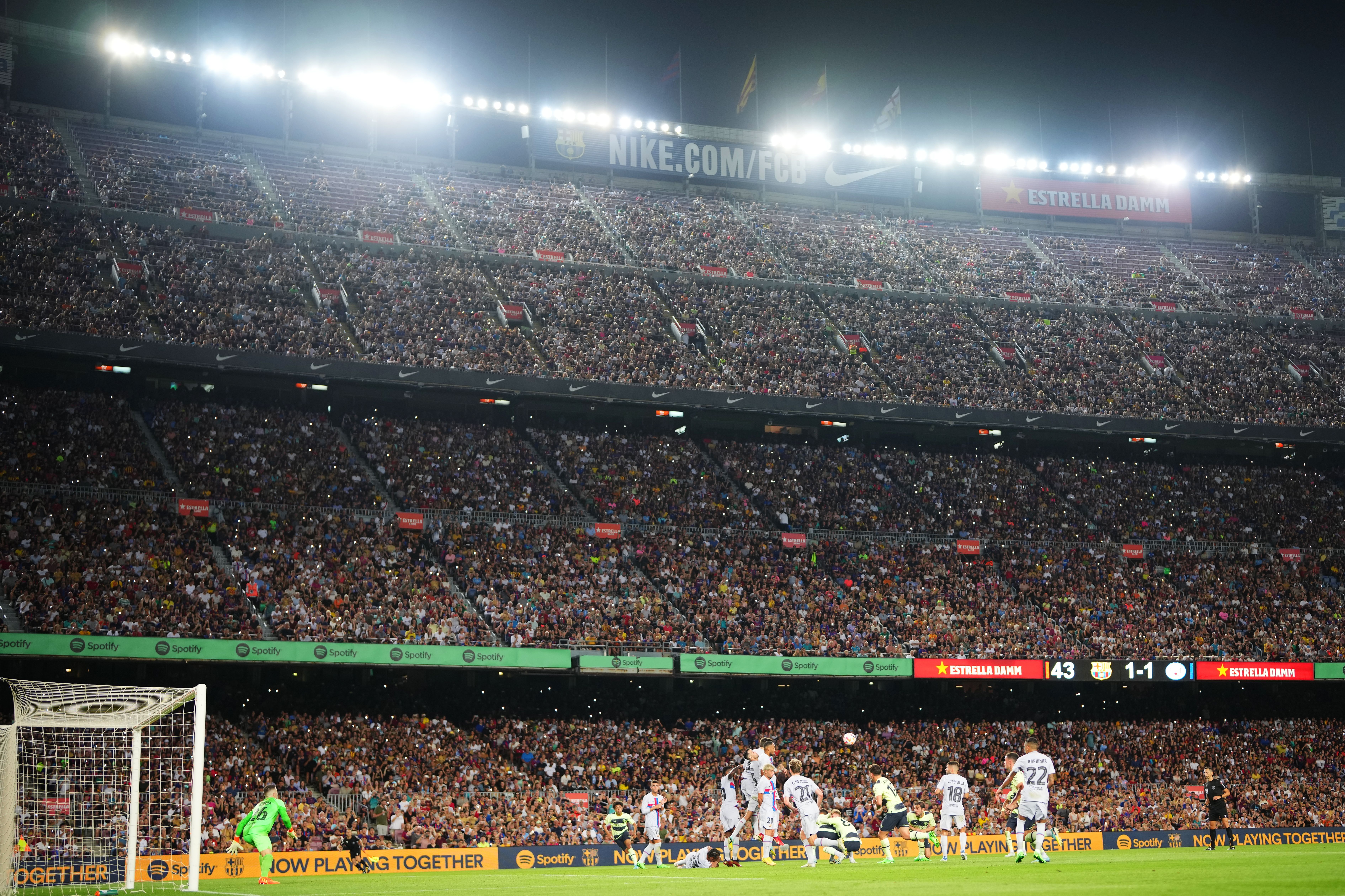 BARCELONA, Spain — Manchester City and Barcelona drew 3-3 on Wednesday in a charity friendly to benefit ALS research.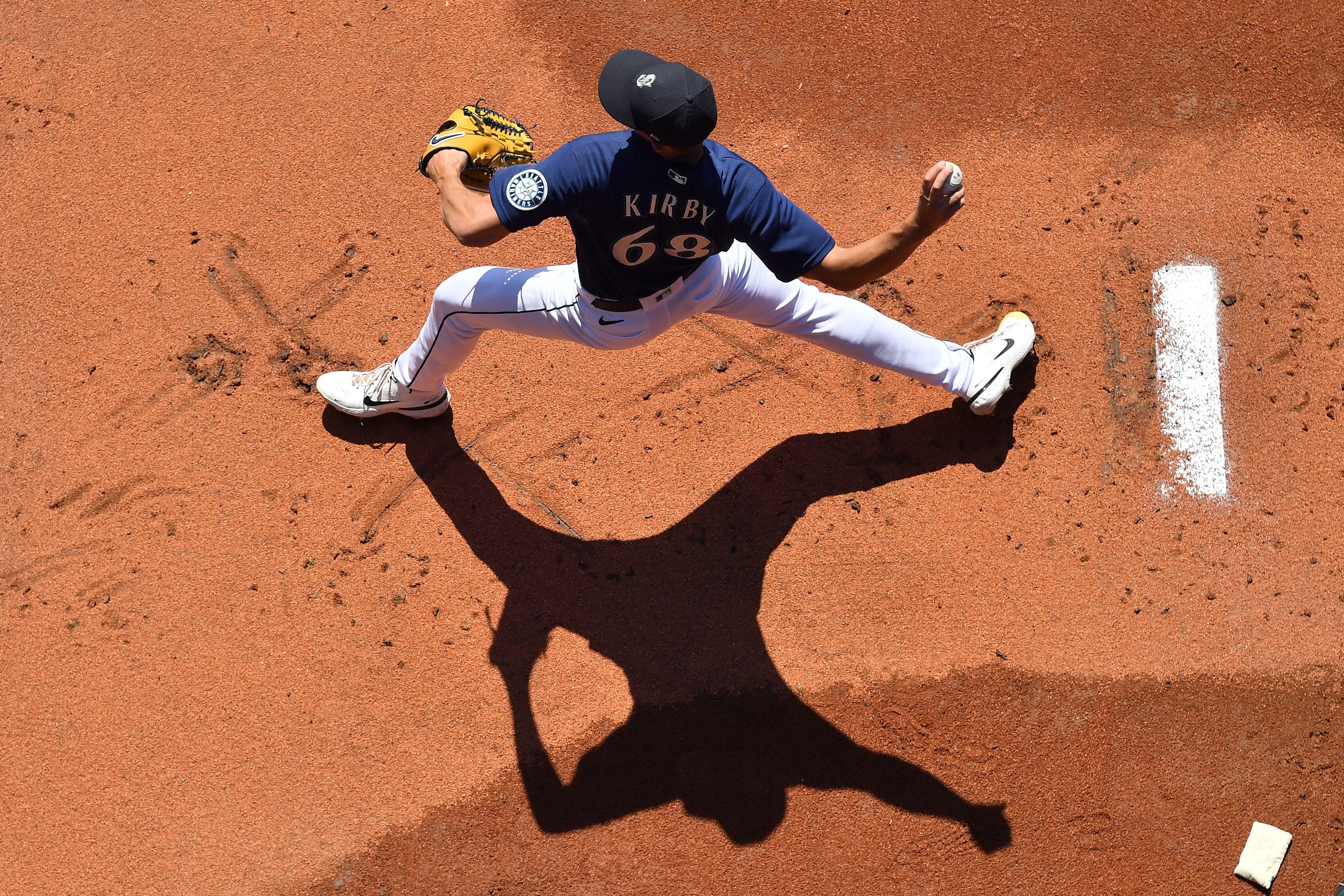 SEATTLE — Mariners righty George Kirby on Wednesday started his outing with 24 strikes before throwing a ball, the most since at least 1988 (when pitch tracking began).
More history in Seattle: With this HR, rookie Julio Rodríguez became the second-fastest player since 1900 to reach 20 career homers and steals (107 games).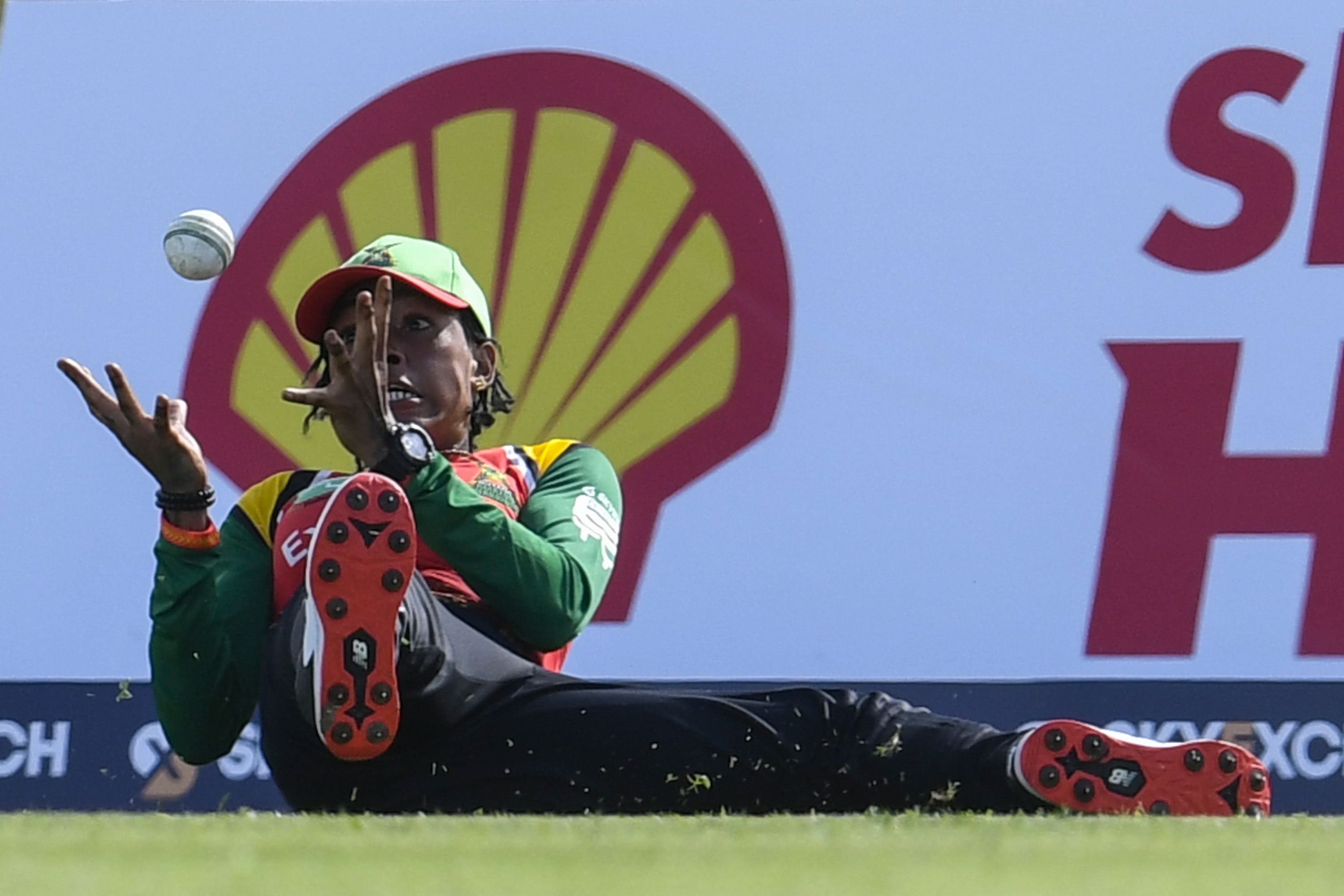 BASSETERRE, Saint Kitts and Nevis — Cricket's wild.
6. 📺 Watchlist: Little League World Series
The 75th anniversary edition of the Little League World Series is nearly over, with today's games determining the remainder of the final four.
What's next: The international and U.S. championships are on Saturday, when the winners of today's games will face Taiwan and Hawaii, respectively. The winners of those games face off Sunday in the LLWS Championship.
🎥 Watch: Texas' Corey Kahn robs a homer (Twitter)
More to watch:
7. 🐍 Mamba Day rewind
Instead of trivia, today we're just going to take a moment to marvel at Kobe Bryant's career in honor of yesterday being Mamba Day (8/24).
By the numbers: Kobe wore No. 8 his first 10 seasons and No. 24 his second 10. Somehow, his numbers while wearing each were nearly identical.
No. 8: 16,866 points, 3,148 assists, 45% FG, 3 rings
No. 24: 16,777 points, 3,158 assists, 44% FG, 2 rings
Legend.
8. ⚾️ Oneil Cruz is a Statcast superstar
Oneil Cruz, the Pirates' six-foot-seven rookie shortstop, has become a Statcast superstar through his first 54 games in the majors.
Last month, he unleashed a 97.8-mph throw to get the out at first — the fastest infield assist of the Statcast era (2015).
On Wednesday against the Braves, he ripped a 122.4-mph line drive off the fence — the single hardest batted ball of the Statcast era.
Take a bow, young man. And don't worry about your .199 batting average — we'll work on that later.