Axios Sports
October 14, 2020
👋 Good morning! Jake Gyllenhaal makes an appearance in today's edition. Let's sports.
Today's word count: 1,819 words (7 minutes).
1 big thing: 🇺🇸 Welcoming voters, not fans
The NBA just completed a historic season that required the league to shutter its arenas. Now, it will help execute a historic election by re-opening them to voters.
Catch up quick: Voting was an important issue for players inside the bubble, with PSAs airing during playoff games and teams wearing warm-up shirts with "VOTE" written across the chest.
Why it matters: The momentum created by the NBA has extended to other leagues, culminating in the largest political effort the sports world has ever seen.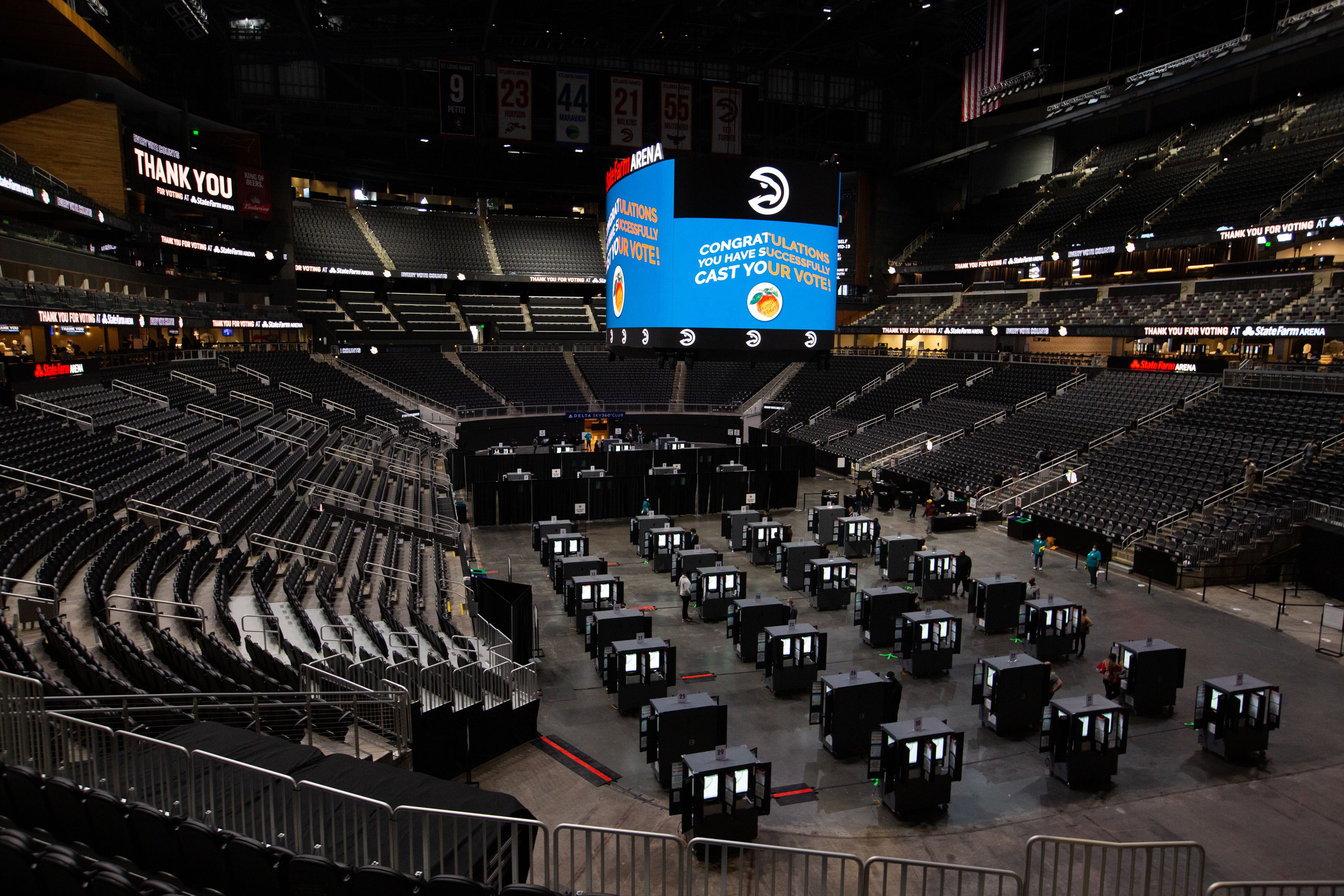 The state of play: Over 40 sports venues across 20 states will function as polling centers for the upcoming election. A few examples:
Reality check: If arenas aren't team-owned, local election officials have the final say on whether they can be converted. Not all teams got approval.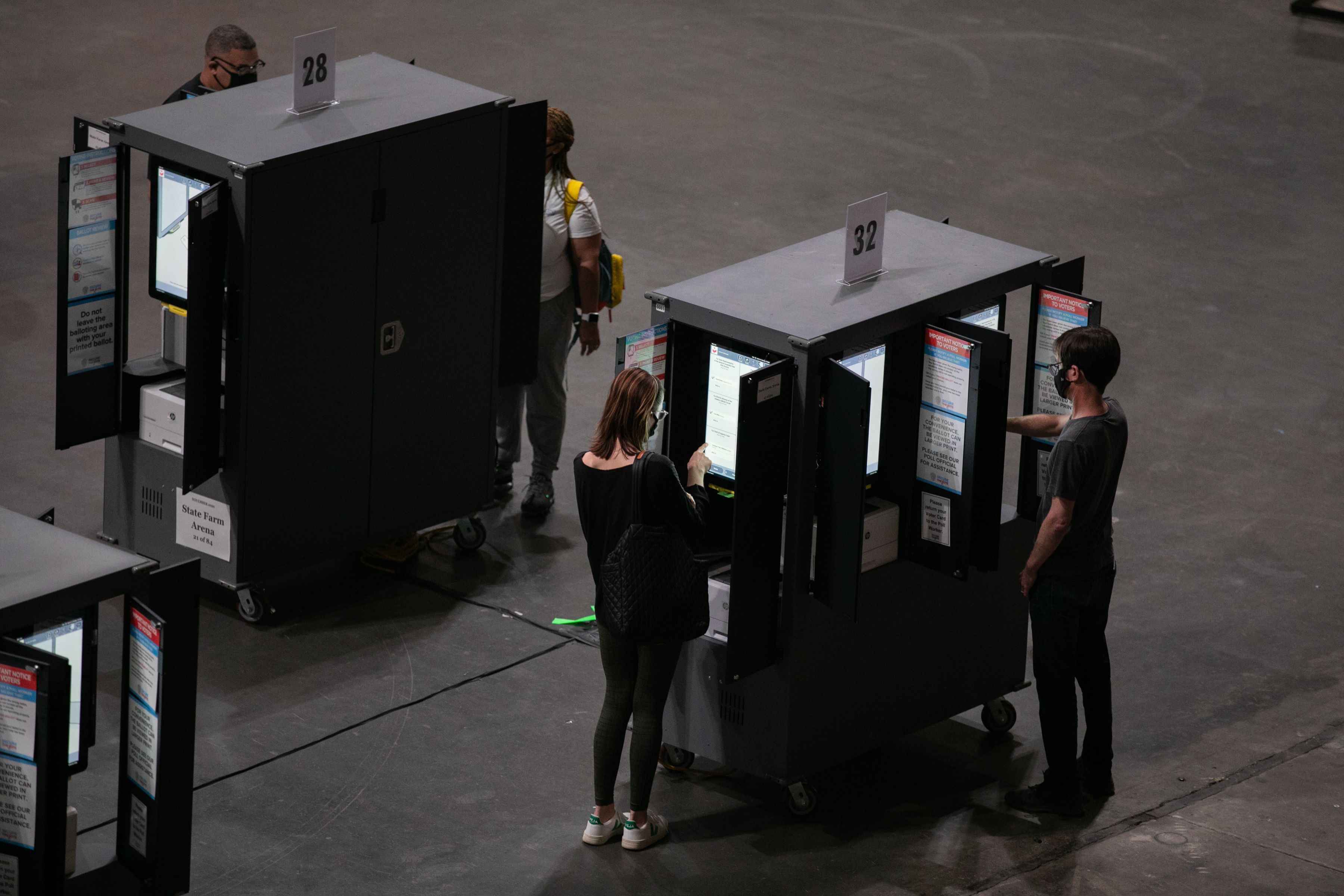 The big picture: In addition to helping make in-stadium voting a reality, athletes like LeBron James are also working to fight voter suppression.
The bottom line: A record number of Americans will vote by mail this year, but for the millions still headed to the polls, sports venues could provide a safer and quicker option than traditional polling sites like schools and churches.
Go deeper: Stadium voting center details (ESPN)
2. ⚾️ MLB playoffs: Braves stay perfect, Rays up 3-0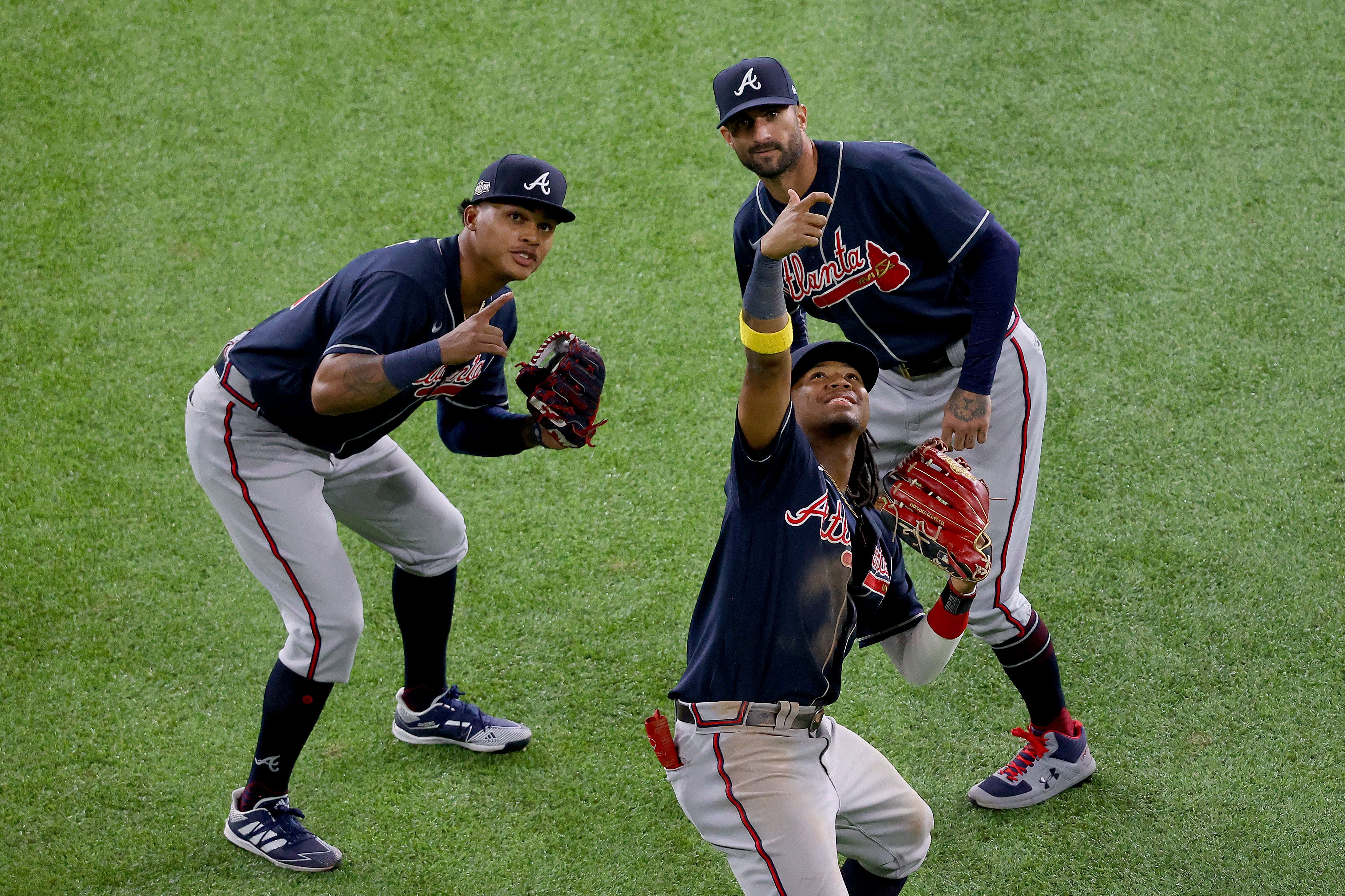 Braves 8, Dodgers 7 (ATL leads 2-0) — The Braves are the fourth MLB team to ever start a postseason with seven straight wins, joining the 2014 Royals, 2007 Rockies and 1976 Reds.
Wild stat: Rookie Ian Anderson joins Hall of Famer Christy Mathewson as the only players with four scoreless IP in their first three playoff appearances.
🎥 Watch: For the second game in a row, Mark Melancon caught Ozzie Albies' ninth-inning HR while warming up in the bullpen.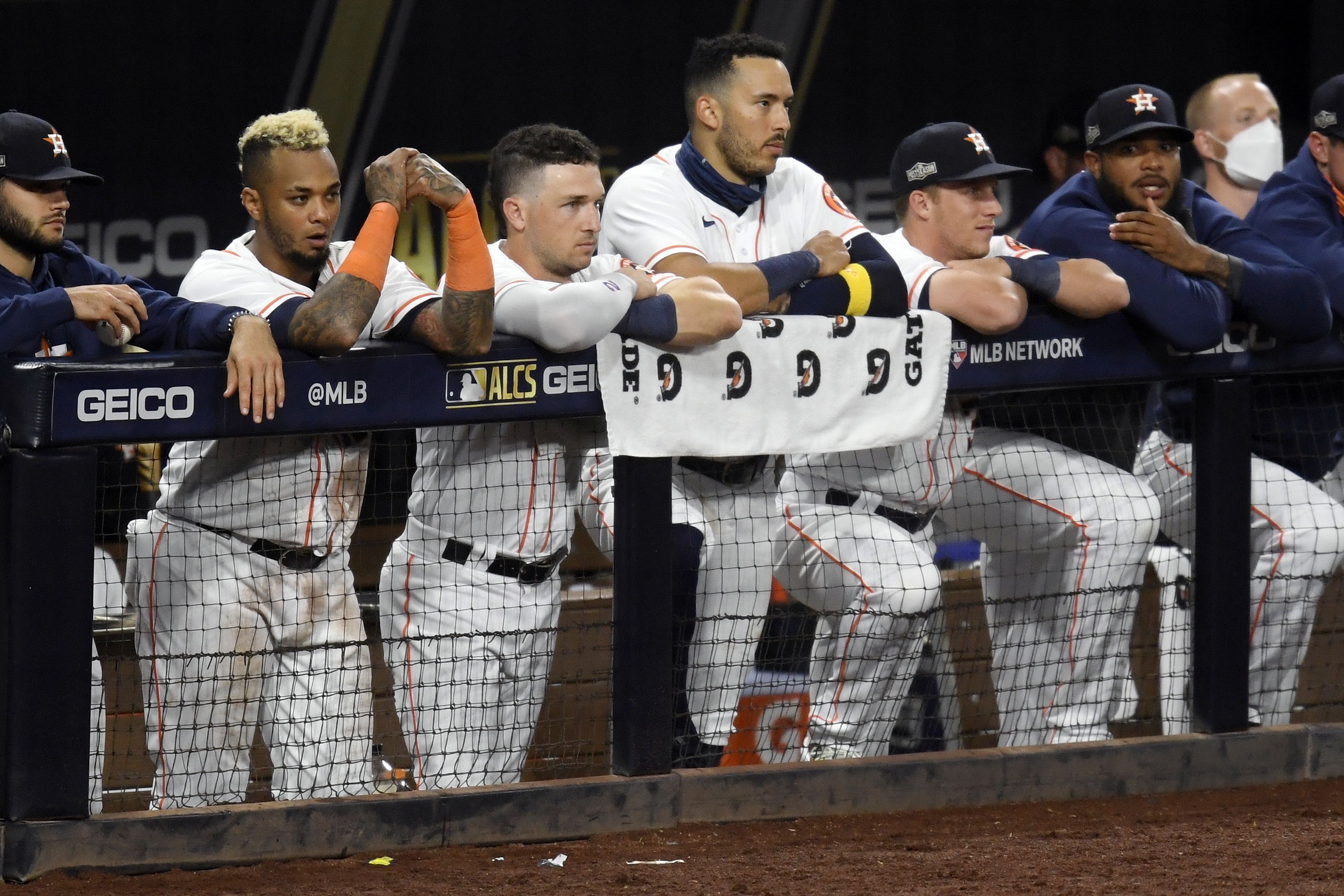 Rays 5, Astros 2 (TB leads 3-0) — Thanks in part to José Altuve's third throwing error in two days (after having zero all season), Tampa Bay is one win away from advancing to its second World Series in franchise history.
Houston, we have a problem: Teams that go down 3-0 in a best-of-seven series are 1-37 (.026) in MLB postseason history.
🎥 Watch: Hunter Renfroe's five-star catch.
3. 🎓 The impact of college sports cuts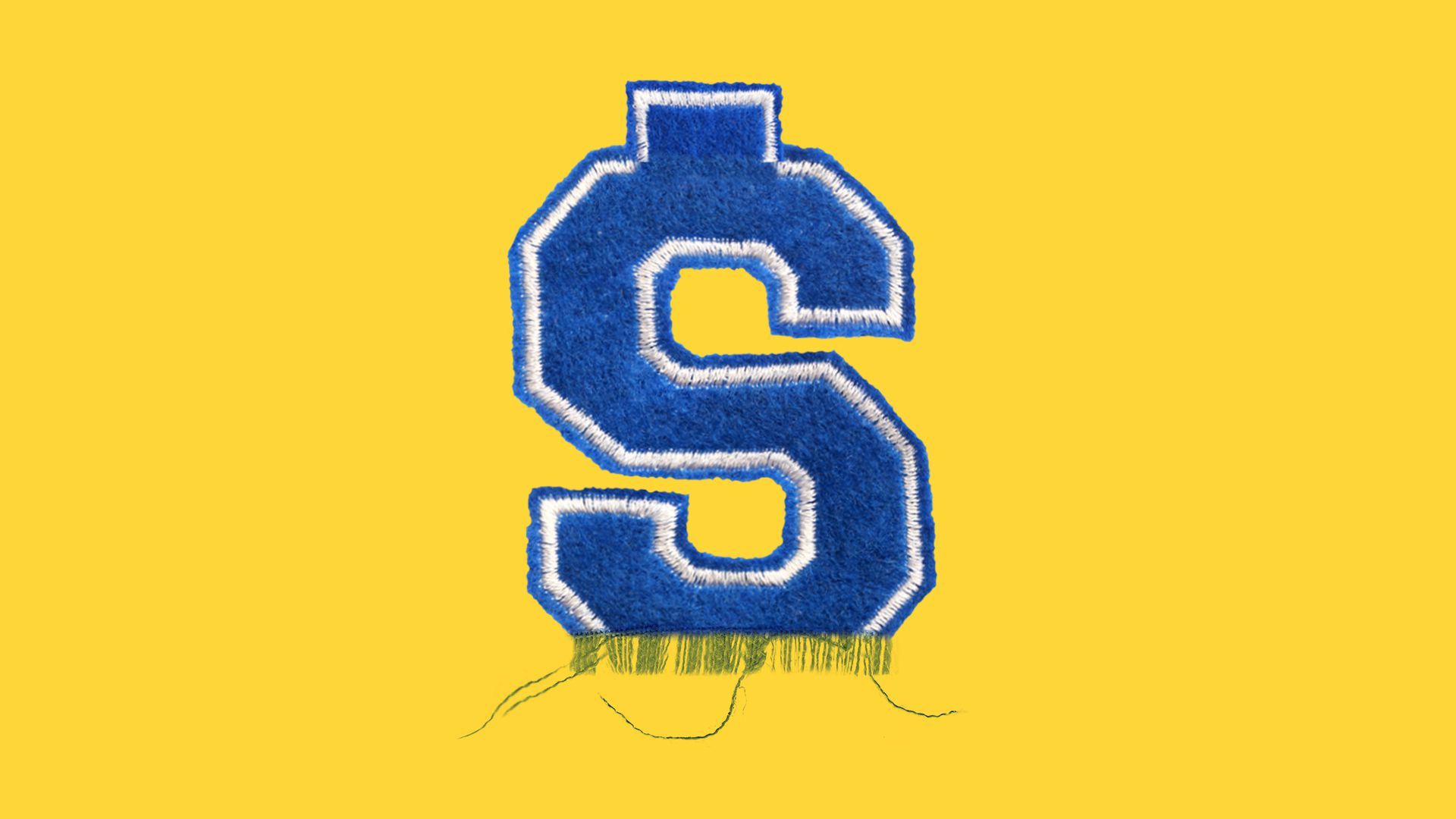 Over 200 college sports programs have been cut since the pandemic began wreaking havoc on athletic budgets, altering the lives of thousands of student athletes and coaches, Axios' Jeff Tracy writes.
The state of play: The cuts mostly comprise non-revenue sports like tennis, golf, cross country and swimming.
Olympic competition over-indexes in non-revenue sports, so that pipeline will be impacted. Take Stanford, which cut 11 programs four years after breaking a school record with 27 medals in Rio.
"This is where we were planning on spending the next 20 years," said coach Brett Harker, whose Furman baseball program was cut this year. "Do you get out of baseball to live in the city you love ... or do you uproot everything, try to invest somewhere else?"
Between the lines: While schools claim these are money-saving decisions, critics view the reluctance to touch where the real fat sits — in the football budget — as proof that the NCAA model no longer provides broad-based opportunities.
The other side: While these cuts are bleak, they could also reinvigorate the of-forgotten club sports ecosystem, as many varsity programs will transition to club rather than disappear altogether.
"I feel for the athletes whose programs were just cut, but I think they will find that club frees up time to get passionate about other things," former Stanford rugby player Johnny McCormick told NYT.
Fewer varsity teams means fewer athletic scholarships, but it could also mean fewer parents spending thousands of dollars pursuing them — a trend that has transformed youth sports and priced many low-income families out.
The bottom line: The fallout of these cuts is varied and far-reaching, but dig just beneath the surface and you'll find there's some reason for optimism, too.
4. 🏈 NFL roundup: Titans win, Bell released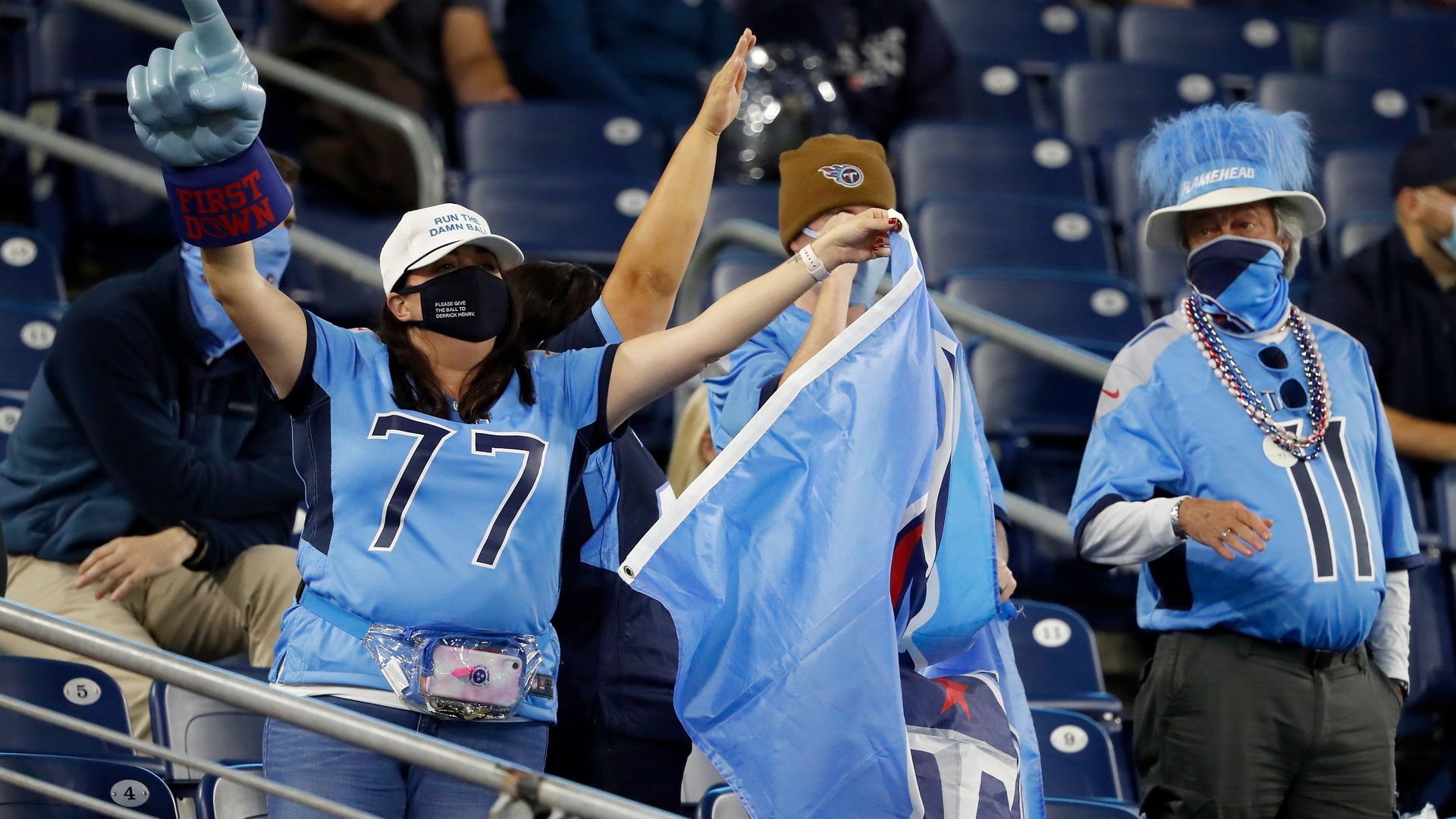 Titans 42, Bills 16 — Despite practicing just three times in 16 days, Ryan Tannehill (4 TD) and Tennessee blew out Buffalo to remain undefeated.
Fun fact: This was the third Tuesday night NFL game in the last 74 years. In 2010, the Vikings and Eagles played on Tuesday due to a storm, and the 1946 opener between the Boston Yanks and Giants was delayed due to heavy rain.
🎥 Watch: Derrick Henry with the stiff-arm of the century.
More NFL:
Jets release Bell: Le'Veon Bell's 19-month tenure in New York has come to an abrupt end. Bell averaged just 3.3 yards per carry for the Jets (51st out of 53 qualified runners), who paid him $34,869 per rushing yard.
Playoff bubbles: Los Angeles and Dallas are among the metro areas being considered to host neutral-site playoff bubbles, per The Athletic (subscription).
Saints at LSU: New Orleans Mayor LaToya Cantrell has declined the Saints' request to host fans, so the team is seeking to play home games at LSU's Tiger Stadium in Baton Rouge, which is currently allowing 25% capacity.
5. 🏒 The NHL's offseason of departures
Several recent Stanley Cup winners have broken up their championship cores this offseason, as teams deal with the harsh realities of a flat salary cap, Jeff writes.
Reminder: When the league and union renegotiated the CBA as part of the return-to-play plan, they agreed to keep the salary cap flat for next season.
Why it matters: This is the first time since 2013 that the cap won't rise, so teams banking on the standard annual increase suddenly have millions less to spend.
Notable departures:
Alex Pietrangelo spent his entire career in St. Louis and led the Blues to their first Stanley Cup in 2019. On Monday, he signed a huge deal with the Golden Knights, who had to shuffle the rest of their roster to fit him under the cap.
Braden Holtby, whose play in net helped the Capitals win their first Stanley Cup in 2018, has signed with Vancouver.
Henrik Lundqvist, the 38-year-old Rangers legend, filled Holtby's spot in Washington on a one-year deal. He was probably gone even if the cap had risen, but it certainly didn't help the Rangers' chances of bringing him back.
Corey Crawford is the Blackhawks' third-winningest goalie and won two titles in Chicago, but they let him walk to New Jersey as part of a cost-cutting rebuild.
Patric Hörnqvist and Matt Murray won back-to-back titles with Pittsburgh in 2016 and 2017, but the Penguins traded both rather than deal with their pending cap hits.
Go deeper:
6. 🛒 The sports fan's guide to Prime Day
It's Amazon Prime Day (for the second day in a row), so we figured we'd help guide you toward a few of the best sports deals, Jeff writes.
Indoor:
Lawn games:
Electronics:
Kids:
7. ⚡️ Lightning round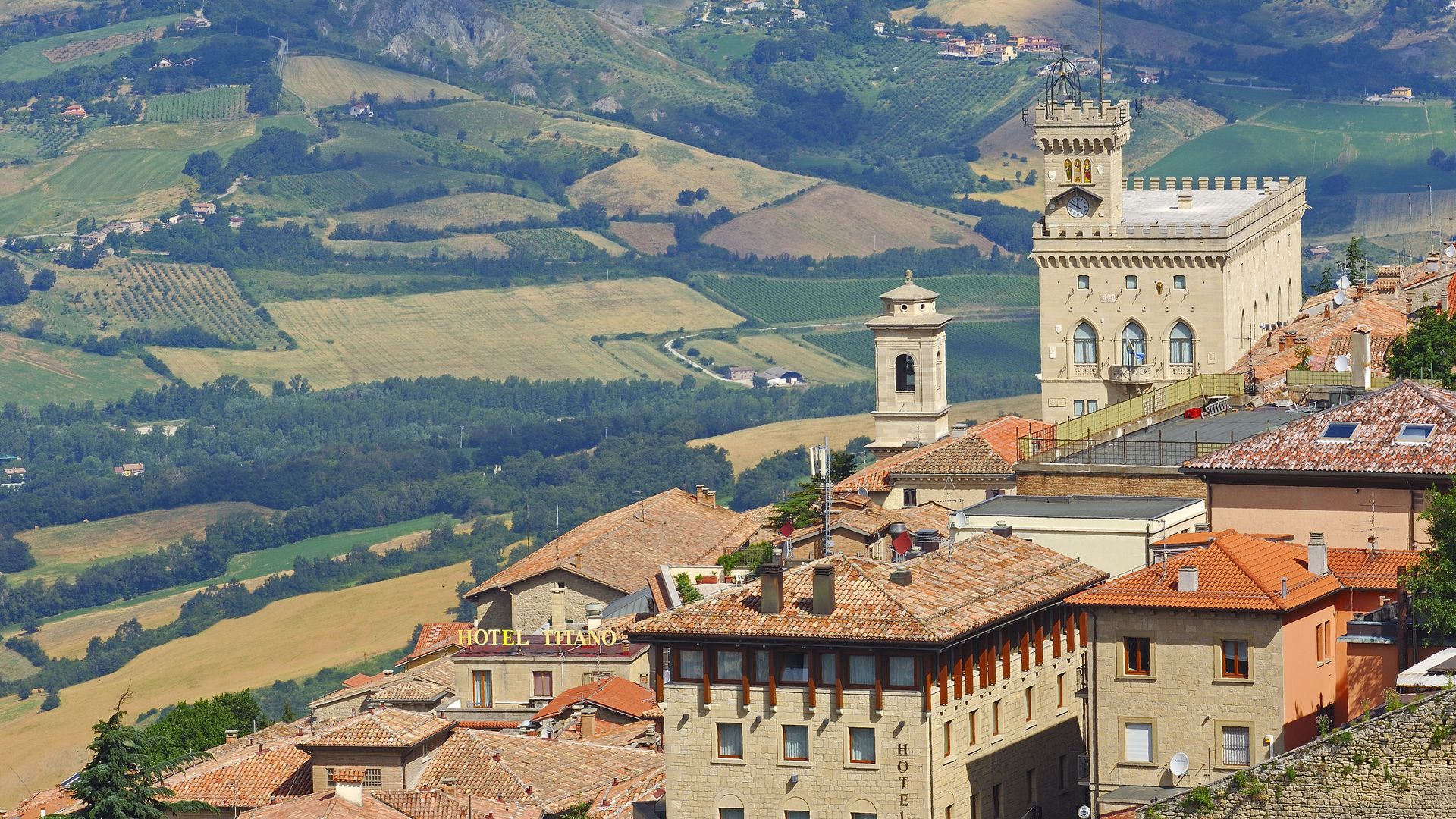 ⚽️ The streak is over: San Marino, a tiny republic within the borders of Italy, had lost its last 40 soccer matches before drawing with Lichtenstein, 0-0, in UEFA Nations League play on Tuesday. Lots of international action yesterday!
😷 Positive tests: Cristiano Ronaldo, Dustin Johnson and a wave of riders at the 2020 Giro d'Italia tested positive. Meanwhile, just days after Dan Mullen called for 90,000 fans to "pack the Swamp," Florida paused football activities due to an outbreak.
🏒 Duggan retires: American hockey legend Meghan Duggan, who won seven gold medals at the IIHF world championships and was part of three Olympic teams, is retiring. "Hockey literally changed my life," she writes.
8. Oct. 14, 1979: 🏒 Gretzky's first NHL goal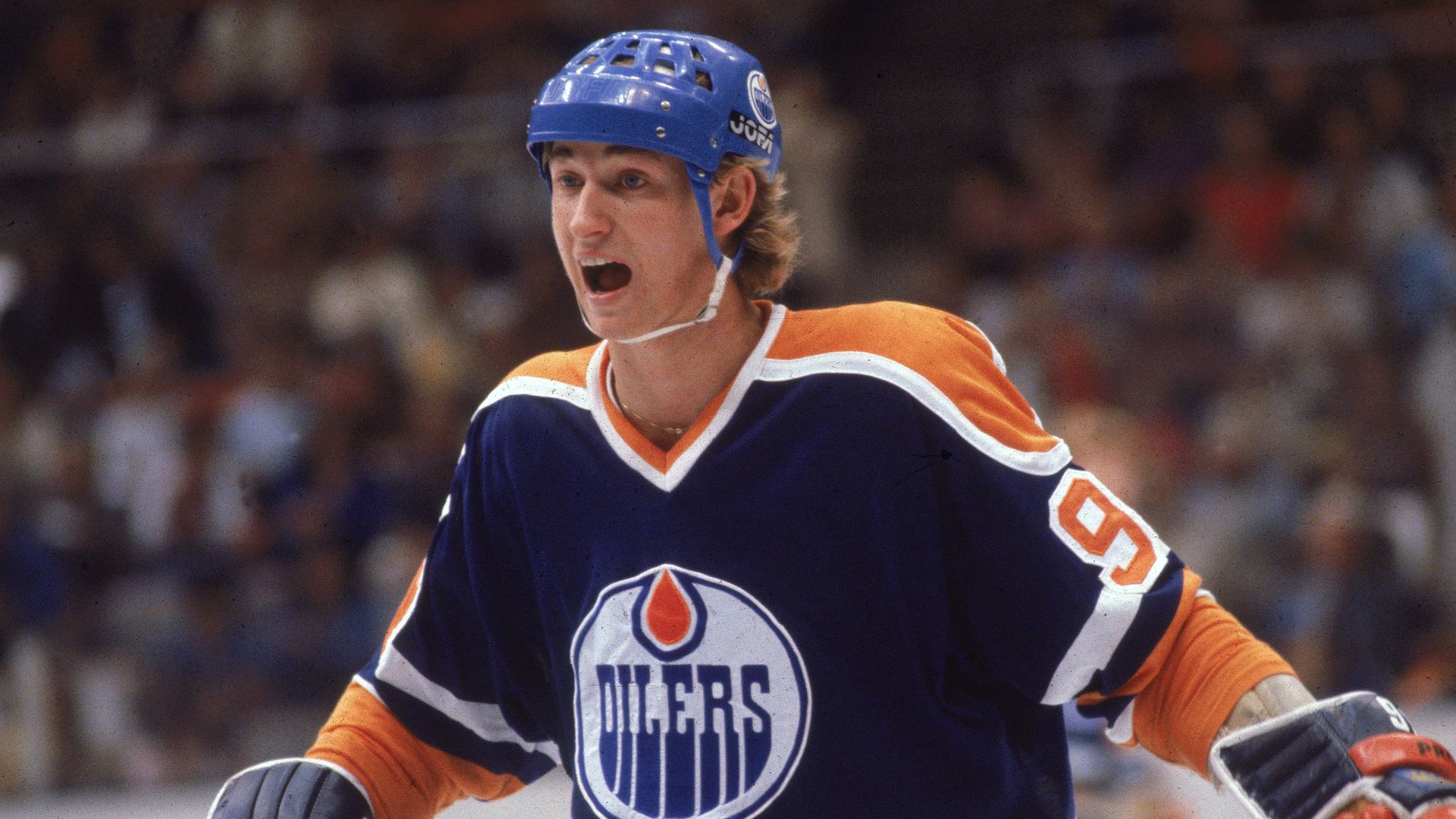 41 years ago today, Oilers rookie Wayne Gretzky scored his first NHL goal, a weak dribbler between the legs of Canucks goalie Glen Hanlon.
By the numbers: "The Great One" scored 893 more goals in his NHL career, the most of any player. The all-time leaders:
Gretzky (894 goals)
Gordie Howe (801)
Jaromir Jágr (766)
Brett Hull (741)
Marcel Dionne (731)
Phil Esposito (717)
Mike Gartner (708)
Alex Ovechkin (706)
Mark Messier (694)
Steve Yzerman (692)
Wild stat: Gretzky also recorded 1,963 career assists, which is so far beyond everyone else that he'd still be the NHL's all-time points leader even if he never scored a single goal. Lol, absurd.
Go deeper: How Ovechkin could pass Gretzky (Axios)
9. 🏈 Heisman Trophy trivia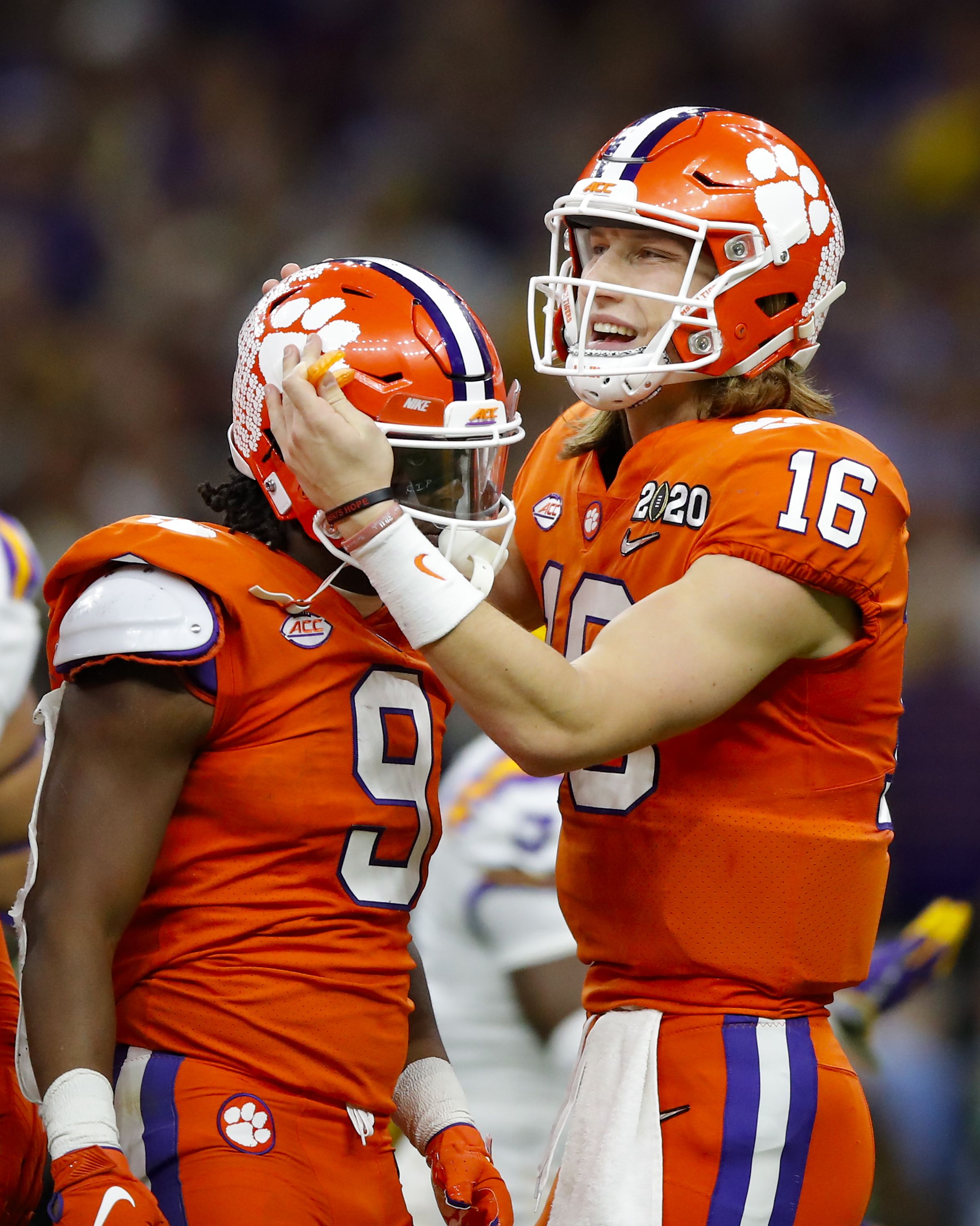 Clemson's Trevor Lawrence and Travis Etienne are Heisman Trophy favorites entering the weekend.
Question: Three ACC players have won the Heisman this century. Can you name them?
Hint: All QBs.
Answer at the bottom.
10. 📚 New book: "Win At All Costs"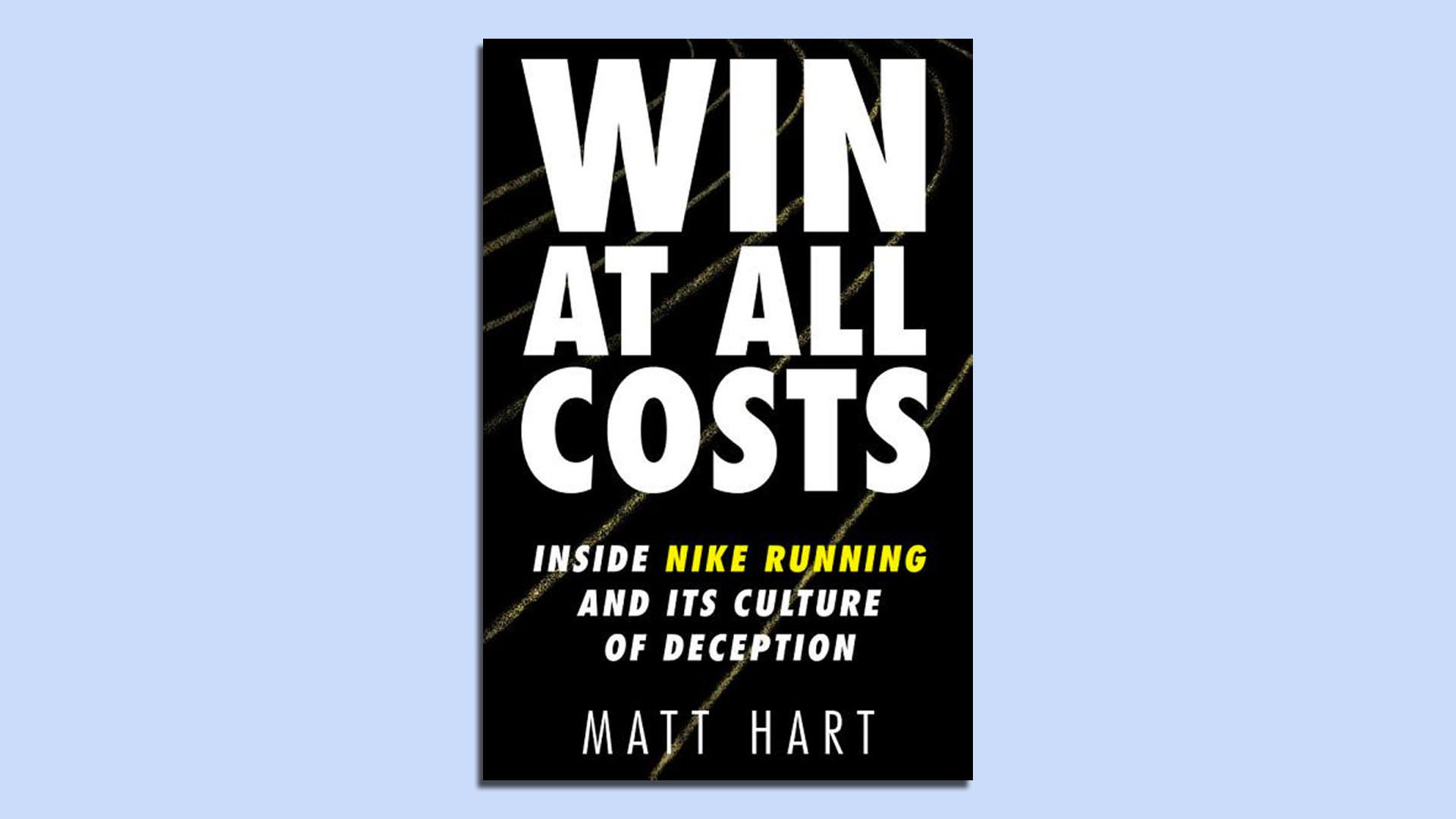 To celebrate National Book Month, we're highlighting one new sports book each day this week.
Matt Hart's "Win at All Costs" dives into the shady world of Nike's Oregon Project, a professional running club that came crashing down amid doping violations and a culture of lying and gender discrimination, Jeff writes.
The backdrop: The Oregon Project was formed in 2001 and helmed by three-time NYC marathon winner Alberto Salazar. After years of scrutiny, it folded in 2019 when Salazar was banned from the sport for four years for doping violations.
Discrimination: Though Salazar is appealing his ban, the program's treatment of female athletes is more troubling anyway. Kara Goucher's salary was docked tens of thousands of dollars after she became pregnant, and Mary Cain was pressured to lose weight so relentlessly that she contemplated suicide.
"'Win at All Costs' reads like a James Bond thriller, plumbing the sad depths of professional running's underworld."
— NYT bestselling author Dan Shaughnessy
Talk tomorrow,
Kendall "Oh no, the poor Astros" Baker
Trivia answer: FSU QB Chris Weinke (2000), FSU QB Jameis Winston (2013), Louisville QB Lamar Jackson (2016)