Axios Sports
May 18, 2021
👋 Good morning! Shohei Ohtani leads MLB in home runs (13) and has the lowest opponent batting average (.126) of any pitcher (min. 25 IP). Unreal.
Today's word count: 1,541 words (6 minutes).
Let's sports...
1 big thing: 🏀 The NBA's offensive explosion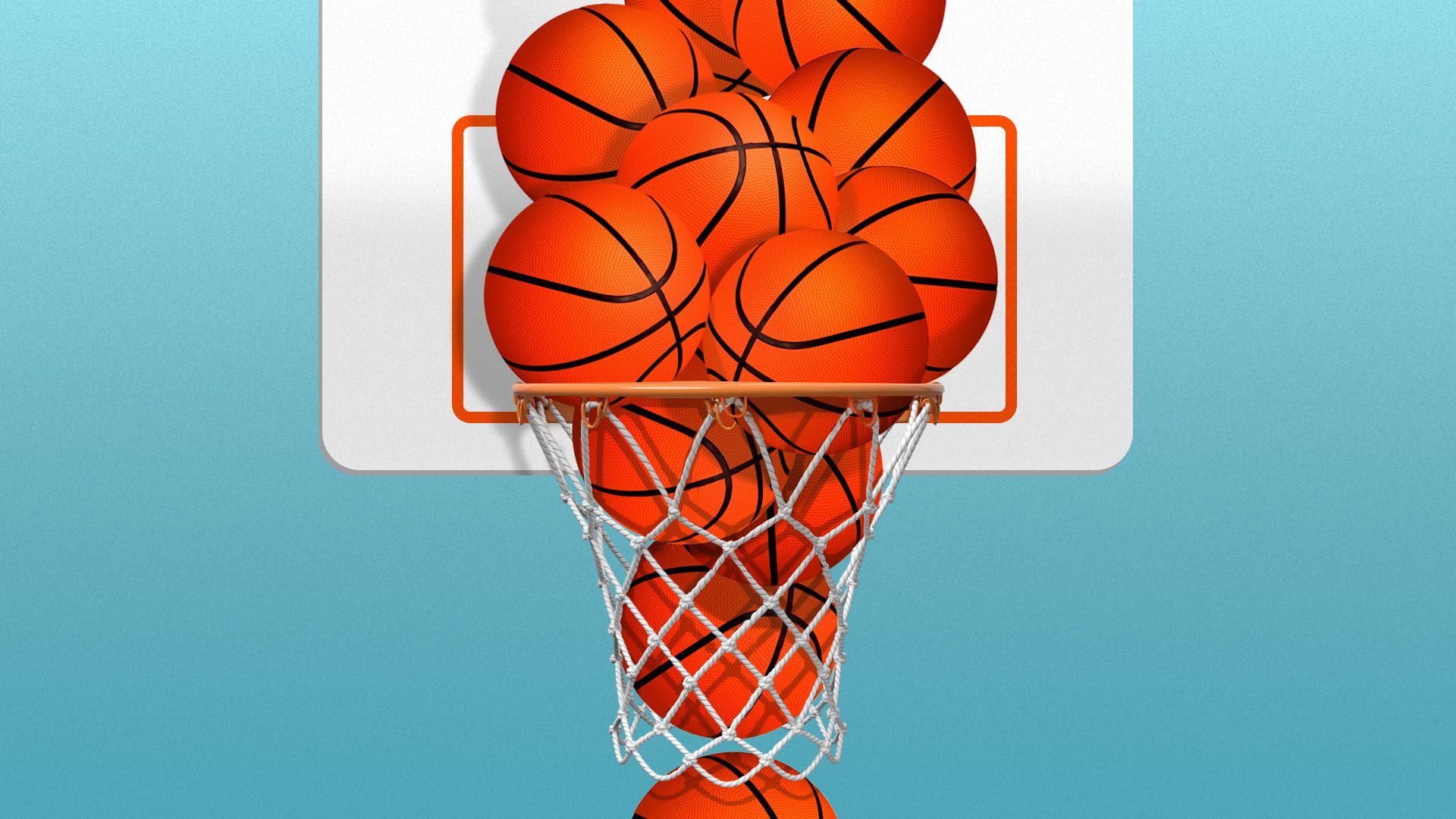 The NBA enters the postseason on the heels of the most efficient offensive regular season in history, Axios' Jeff Tracy writes.
By the numbers: The league-wide offensive rating (points produced per 100 possessions) was 112.3 this season, which broke the previous record for the third straight year.
112.1 points per game is the most since 1970-71 (112.4), and 13.8 turnovers per game is the fewest ever.
Wild stat: The Mavericks had the most efficient offense in NBA history last season (116.7 offensive rating). This season, seven teams surpassed that mark.
The big picture: The offensive explosion has been driven by the league's love affair with three-pointers, which shows no signs of slowing.
Teams attempted a record number of threes (34.6 per game) for the 10th straight season, while tying the record for three-point shooting percentage (36.7%).
Four years ago, 24 teams attempted fewer than 30 threes per game. This season, just three did (Cavaliers, Wizards, Spurs).
The bottom line: The 2020-21 season will be remembered as the greatest offensive campaign in NBA history ... until all these records fall in 2022. Bring on the playoffs!
📆 Tonight's play-in (TNT) ... No. 10 Hornets at No. 9 Pacers, 6:30pm ET; No. 8 Wizards at No. 7 Celtics, 9pm
2. 📺 Mega-merger shakes up streaming race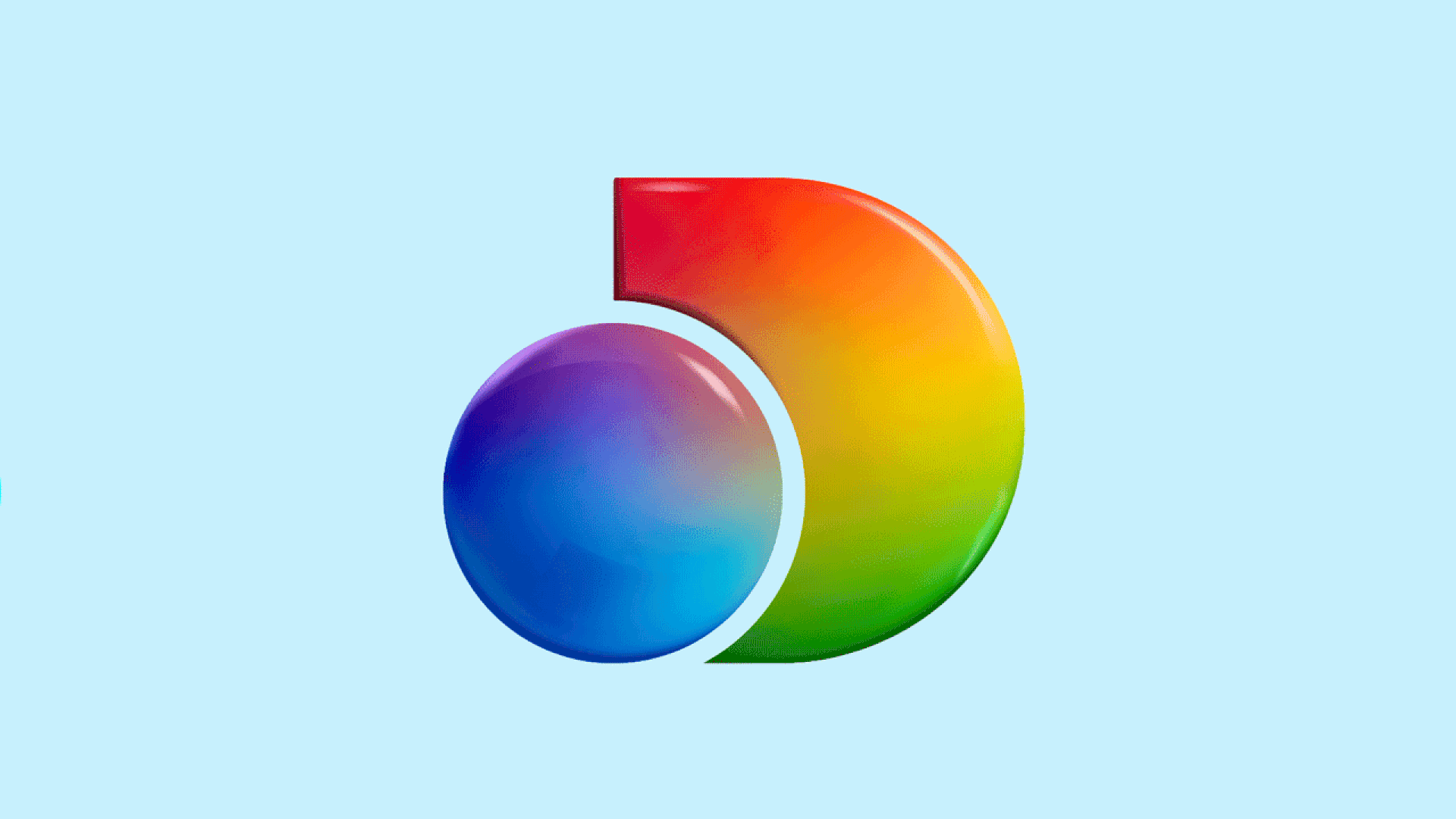 AT&T will spin off WarnerMedia and merge it with Discovery, forming a new media giant to compete with Disney and Netflix in the streaming wars.
Why it matters: This deal, which is expected to close in mid-2022, means one more major bidder just entered the sports rights marketplace — and the marriage could birth a new global sports streaming service.
Turner Sports, a division of WarnerMedia, includes TBS, TNT, NBA TV and Bleacher Report and owns the rights to a wide range of sports, including the NBA, NHL, MLB, PGA Tour and March Madness.
Discovery is a big player overseas. It owns Eurosport, which has the rights to the Olympics in most of Europe, and GolfTV, which has the international digital rights to the PGA Tour.
By the numbers: AT&T's HBO Max launched a little less than a year ago and has roughly 20 million subscribers. Discovery+ launched in January and has roughly 15 million subscribers.
Market caps: AT&T: $230 billion; Discovery: $17 billion.
In a note to investors, MoffettNathanson said the new joint venture will be the beneficiary of 24% of all U.S. advertising dollars.
3. 🏒 In photos: Monday night hockey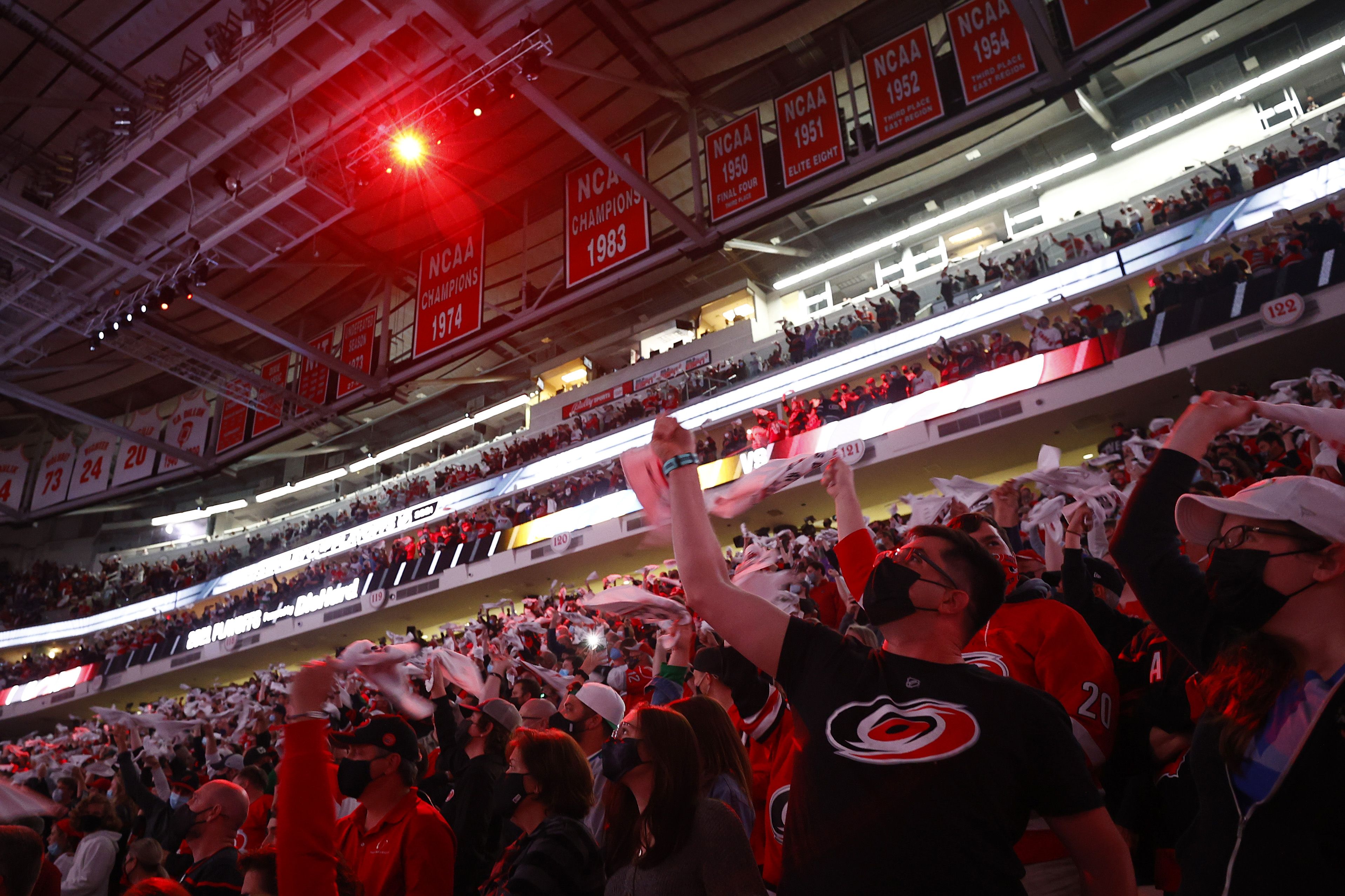 RALEIGH, N.C. — The Hurricanes beat the Predators, 5-2, in front of a packed house to take a 1-0 series lead.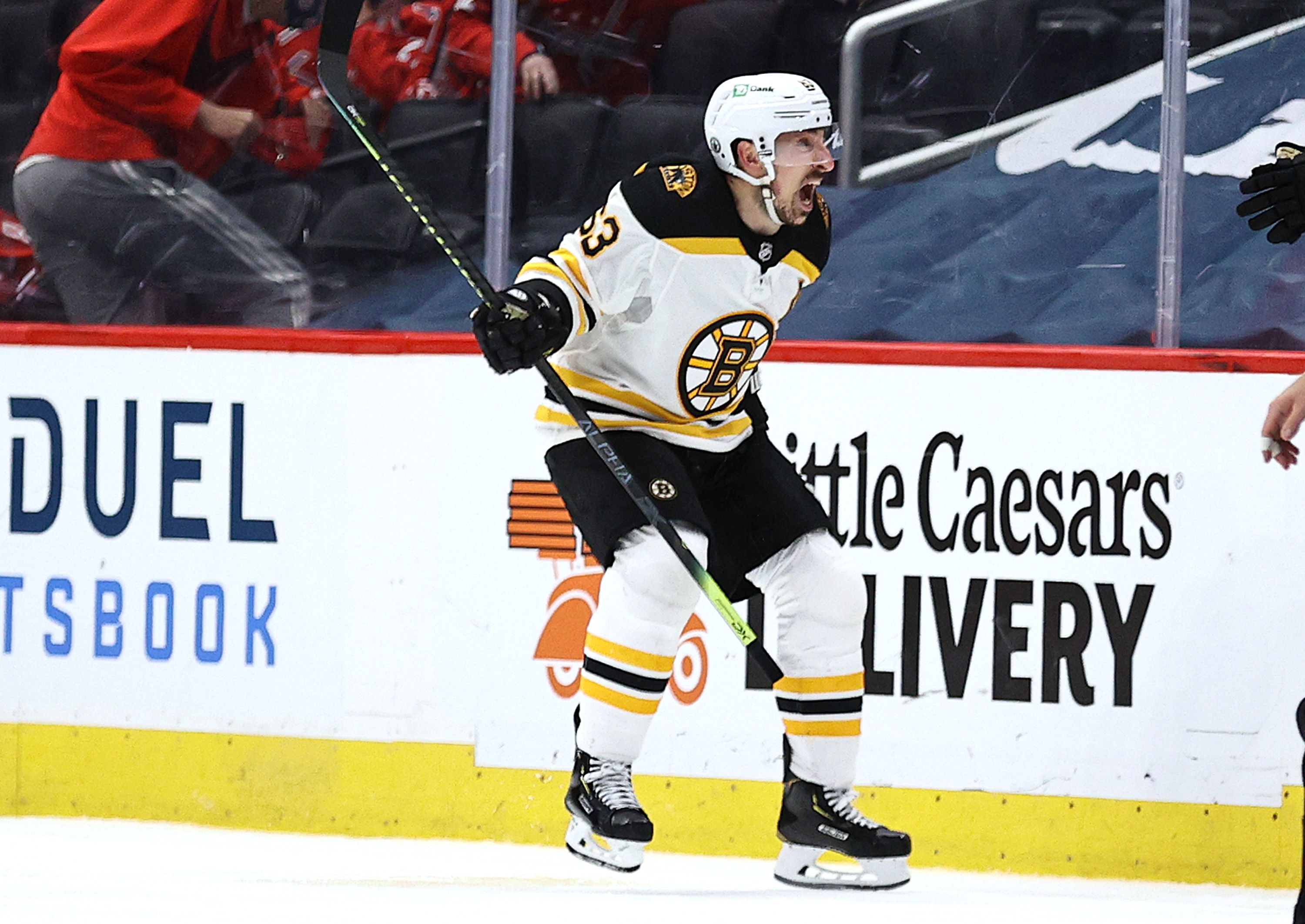 WASHINGTON, D.C. — Brad Marchand's goal 39 seconds into OT gave the Bruins a 4-3 comeback win over the Capitals to tie the series at 1-1.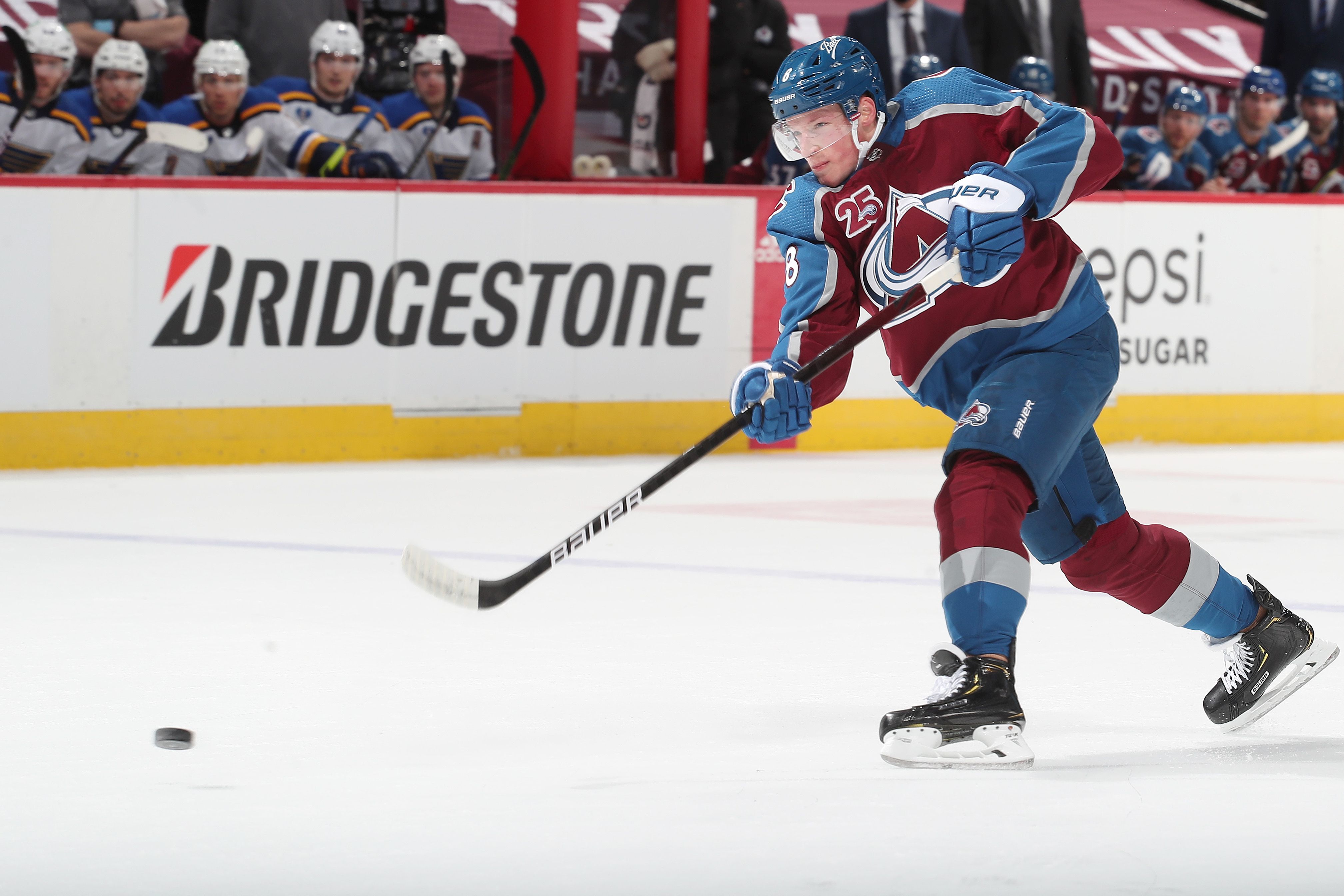 DENVER — The Avalanche dominated the Blues, 4-1, in the opening playoff game for Cale Makar (above) and the No. 1 overall seed.
📆 Tonight ... Islanders (up 1-0) at Penguins, 7:30pm ET; Lightning (up 1-0) at Panthers, 8pm; Wild (up 1-0) at Golden Knights, 10pm
4. 💵 Sports betting week: Finding your niche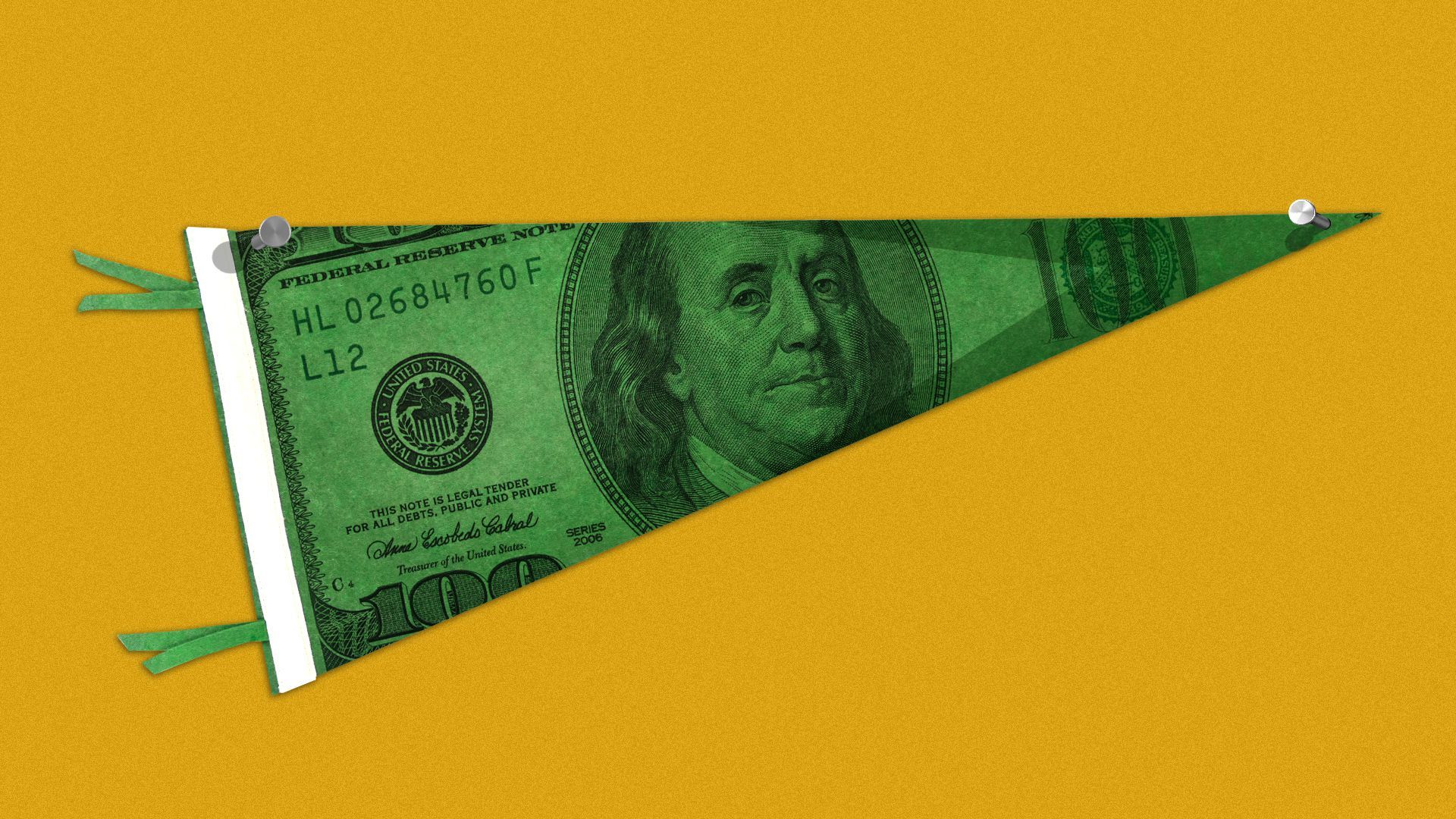 Welcome to Sports Betting Week, where we're covering the expanding industry and its impact on everything from sports leagues to state budgets.
As the industry expands, sports betting companies are starting to carve out niches and target specific types of sports bettors.
Some operators, like Barstool Sports owner Penn National, are focused on the more casual bettor who wants to be entertained. "If you're looking for betting models and insider tips, we're not for you," says Barstool Sports CEO Erika Nardini.
Other companies, like Circa Sports, are focused on the more experienced and high stakes bettors. "When it comes to fair odds and high limits there's Circa Sports and there's everyone else," says ESPN's Steve Coughlin (aka Stanford Steve).
What they're saying: "The sports betting market is growing so quickly that there's lots of room for companies to bring something unique to the table," says Circa Sports CEO Derek Stevens.
"Just like there are lots of beer and hotel brands out there, the same is true for sports betting."
"Bettors will find the sportsbook that is right for them. No one is going to dominate this industry."
What to watch: As we emerge from the pandemic, physical sportsbooks will play a larger role in how companies market themselves. After all, an app is an app; whereas a physical space lets customers feel the brand.
One can imagine Barstool Sportsbooks popping up across the country and offering a laid-back environment to wager on sports. Perhaps a Barstool podcast will be playing over the speakers.
As for Circa, the post-pandemic world will allow them to fully leverage their prime Las Vegas real estate, which includes the world's largest sportsbook and an enormous amphitheater with eight pools.
📆 Sports Betting Week:
Monday: Three-year PASPA anniversary
Wednesday: How tax revenue is spent
Thursday: The sports betting spectrum
Friday: D.C.'s in-arena sportsbook
5. ⚽️ In photos: Back-to-back upsets
What a night at Sahlens Stadium in Cary, North Carolina, where the men's and women's D-I national championship games both delivered thrilling upsets.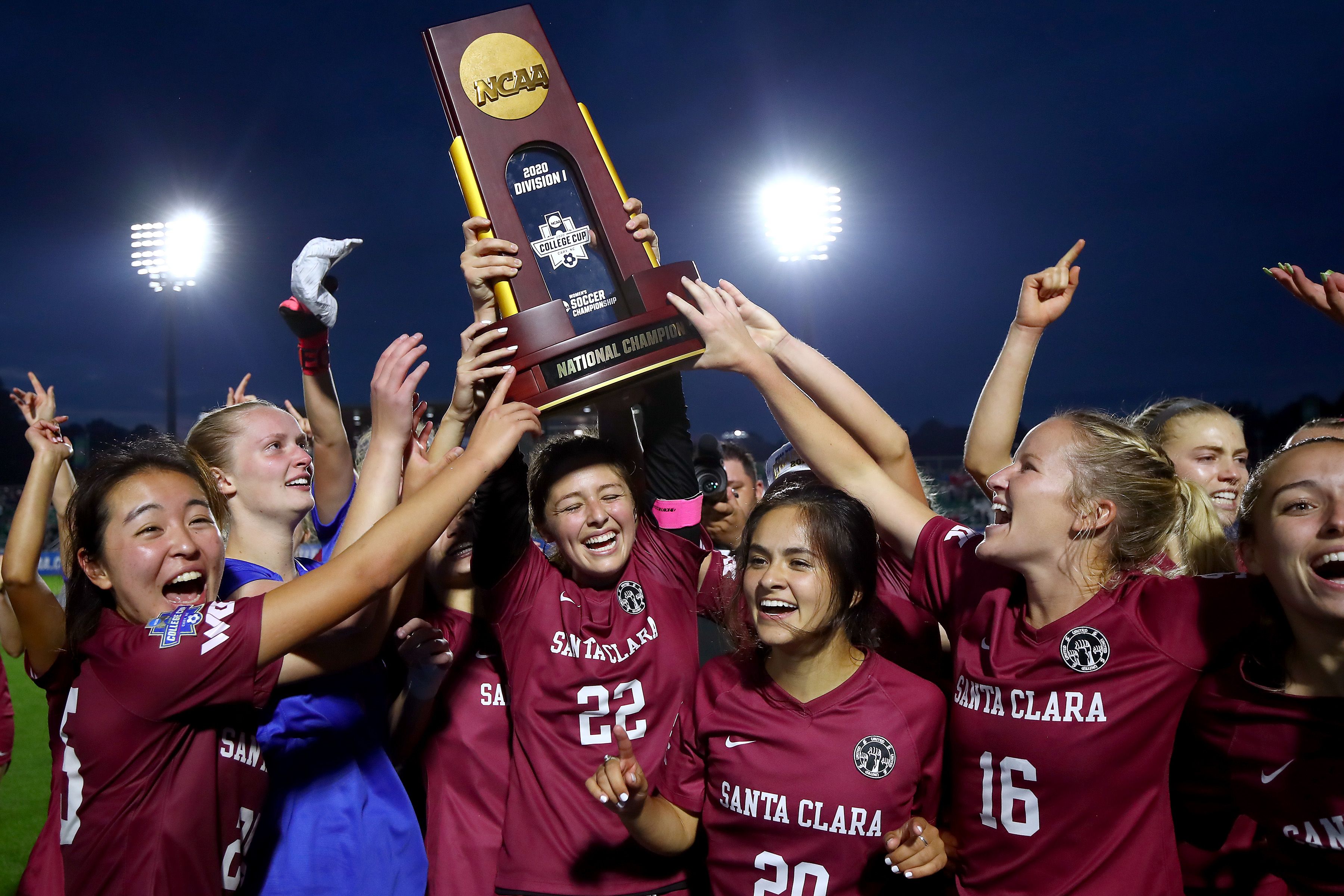 Women: No. 11 seed Santa Clara beat No. 1 seed Florida State in penalty kicks after a 1-1 draw to win its first national championship since 2001.
The backdrop: What a wild year for the Broncos, who played just seven regular-season games this spring due to COVID-19 restrictions.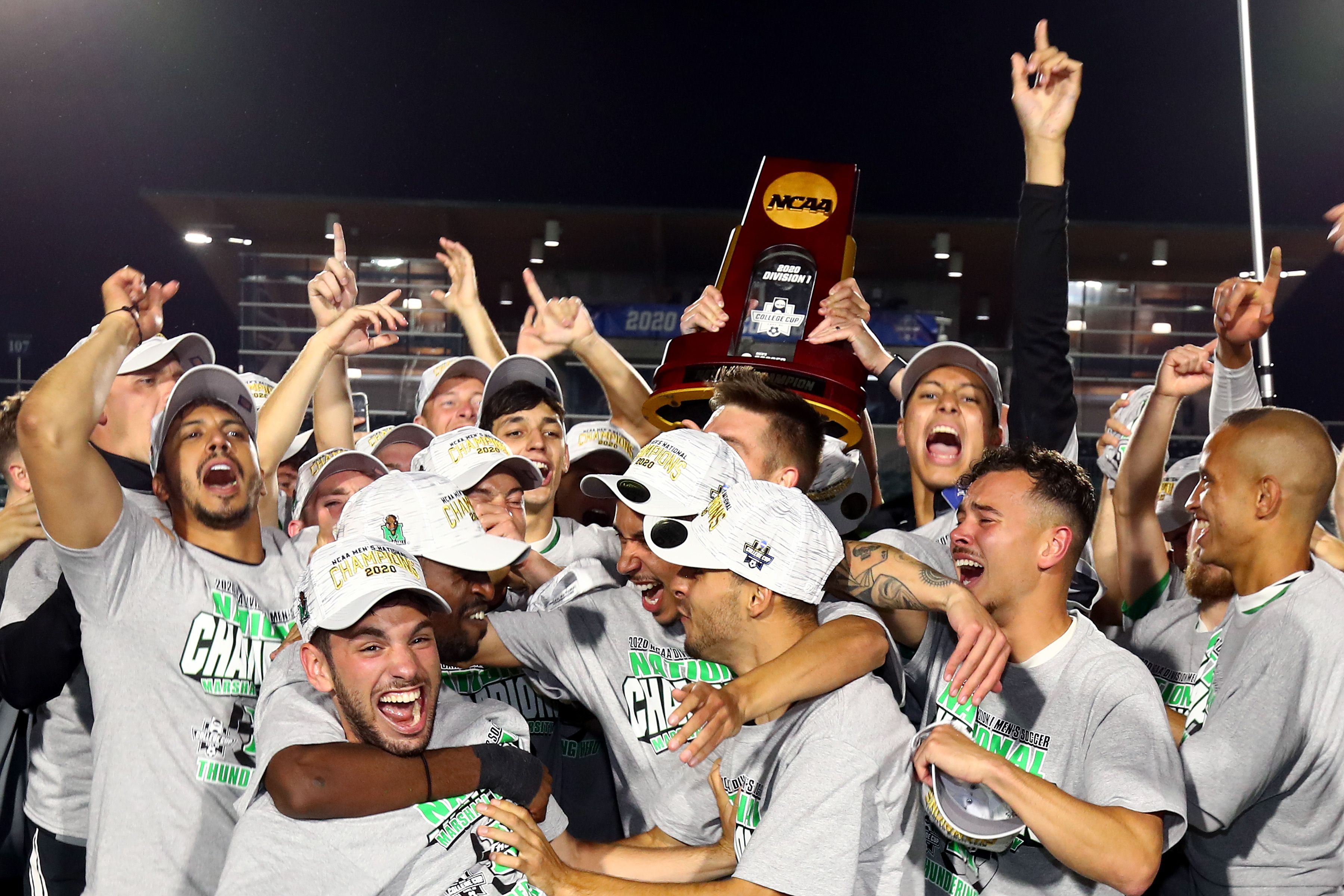 Men: Unseeded Marshall beat No. 3 seed Indiana on this crazy golden goal in overtime to win its first-ever national championship.
MVP: Jamil Roberts scored the game-winner for the third straight match.
So pumped for these kids, man. They've been through so much this year, and they get to end it with a night they'll never forget. Sports!!!
6. 💵 Collectibles trading app Rally raises $30M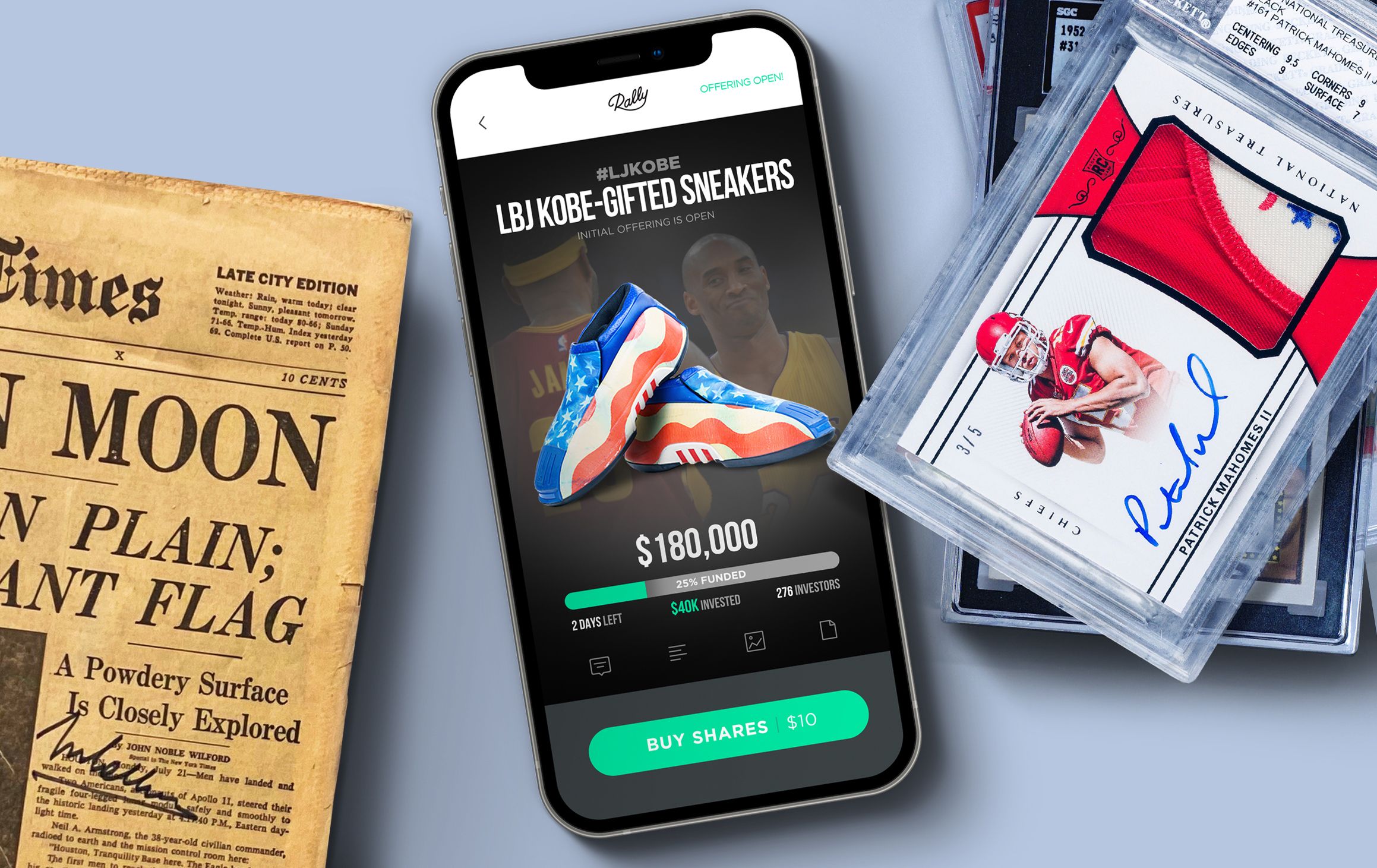 Rally, an app that allows investors to buy and sell shares in collectible assets, has closed a $30 million Series B funding round led by Accel.
Details: Rally launched in 2016 with classic cars and has since expanded into 14 other categories, including trading cards and memorabilia.
Rally spent $156,000 to acquire a pair of sneakers that Kobe Bryant gifted LeBron James in high school. The USA-themed Kobe Twos will hit the app on Friday at a $10 share price.
Also coming Friday: A copy of the Declaration of Independence that cost Rally $2 million and will go live at $25 per share.
What they're saying: "Our mission remains unchanged," says Rally CEO George Leimer. "If it's a rare asset for which people have passion, they should be able to own a piece of it and participate in its appreciation."
"Our users respect the past," says co-founder and chief product officer Rob Petrozzo. "Even with our average investor age around 29 years old, some of the most popular items on Rally continue to be vintage."
"Our biggest exit came from a Pelé rookie card, which sold for a 134% gain 58 days after the IPO."
Related news:
7. ⚡️ Lightning round
⚾️ 61 straight Ks: Gerrit Cole set the MLB record for most consecutive strikeouts without a walk, breaking Corbin Burnes' one-week-old mark. The only downside to the night? It was Cole's worst start of the year.
🐎 Belmont bars Baffert: New York horse racing officials have suspended Bob Baffert, which will prevent him from entering Kentucky Derby winner Medina Spirit or any other horse in June's Belmont Stakes.
🗽 Marathon returns: The New York City Marathon, which was canceled last year, will return in November with 33,000 entrants, down from the usual 55,000.
⚽️ The Crew is back: A week after changing their name from Columbus Crew to Columbus SC, owners of the defending MLS champions have reversed course and will nix the rebrand.
⛳️ Let's try this again ... I included the wrong link on the golf story I wanted to share yesterday. My bad. Here's the correct one (via NYT).
8. 📆 May 18, 2004: The Big Unit's big day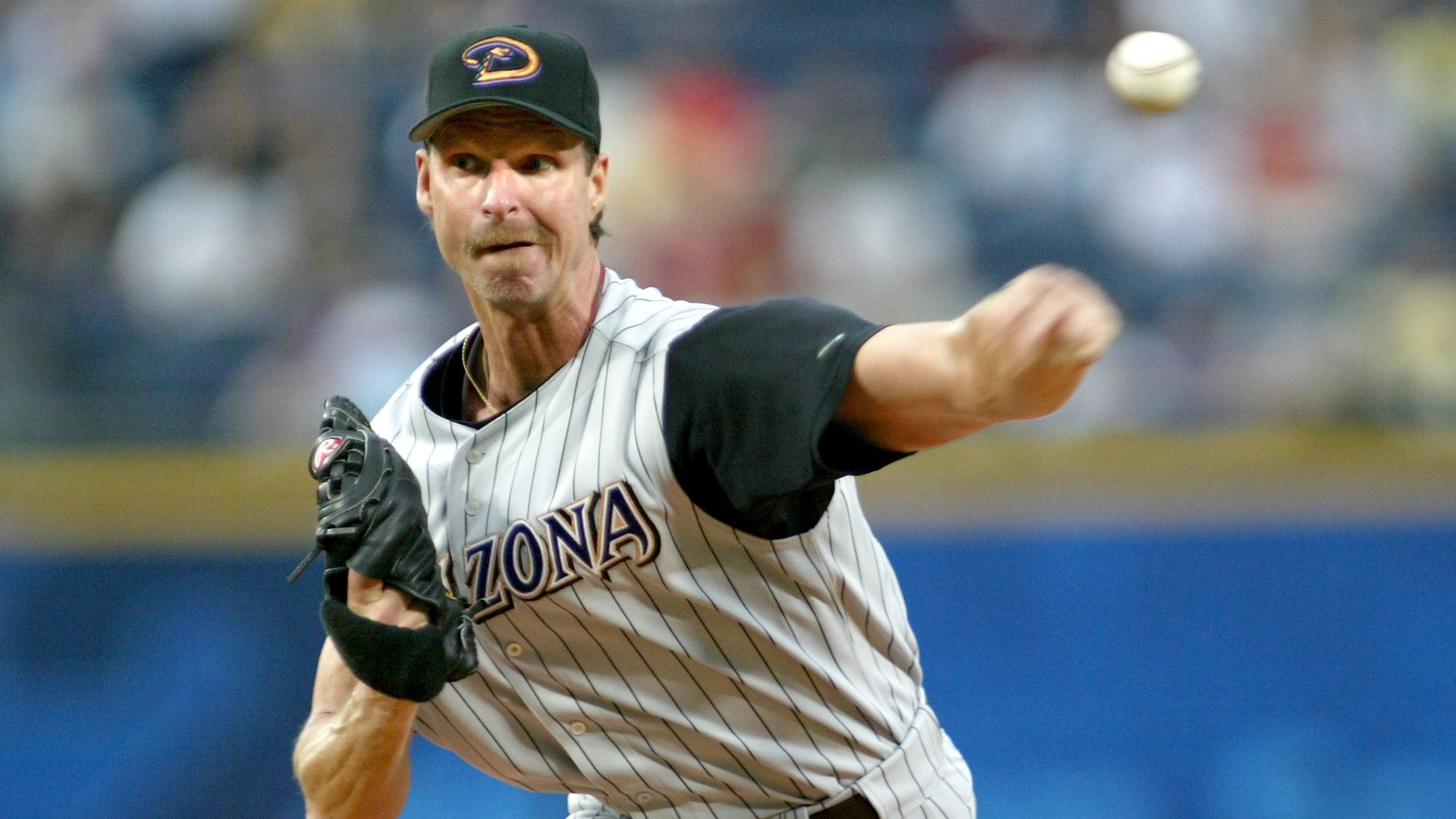 17 years ago today, Randy Johnson threw the 17th perfect game in major league history in a 2-0 Diamondbacks win over the Braves.
Why it matters: At 40 years old, Johnson remains the oldest of the 23 men to toss a perfecto. In fact, only eight have thrown one after the age of 30, with Cy Young (age 37 in 1904) the previous elder statesman.
By the numbers: Johnson was excellent through the first decade of his career in Montreal, Seattle and Houston; then he turned 35, moved to Arizona and became an all-time great.
1988–98 (age 24–34): 1,978.1 innings, 3.36 ERA, 2.47 K/BB, 43.1 WAR, 1 Cy Young
1999–2004 (age 35–40): 1,389.2 innings, 2.65 ERA, 5.1 K/BB, 48.1 WAR, 4 Cy Youngs
He added 12.3 more WAR and 57 wins in his age 41-45 seasons with the Yankees, Giants and second stint in Arizona.
The aftermath: Post-retirement, the USC photojournalism student reignited his old passion and became a professional photographer.
🎥 Watch: All 27 outs (YouTube)
9. ⚽️ Premier League trivia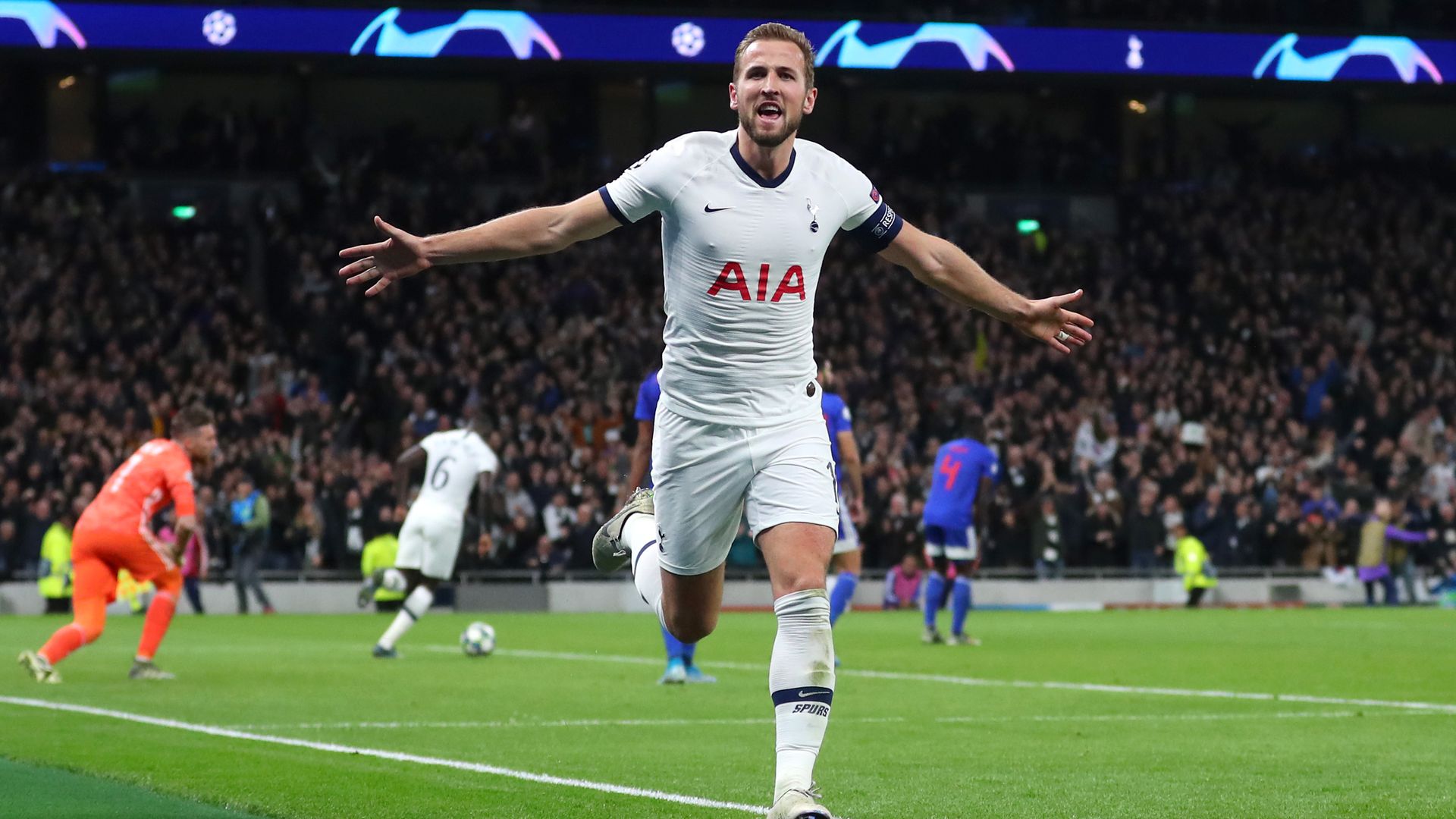 Harry Kane, who wants to leave Tottenham, ranks seventh all-time — and second among active players — in Premier League goals with 165.
Question: Who's the only active player ahead of Kane?
Hint: Like Kane, he's only played for one Premier League club.
Answer at the bottom.
10. 📸 Pic du jour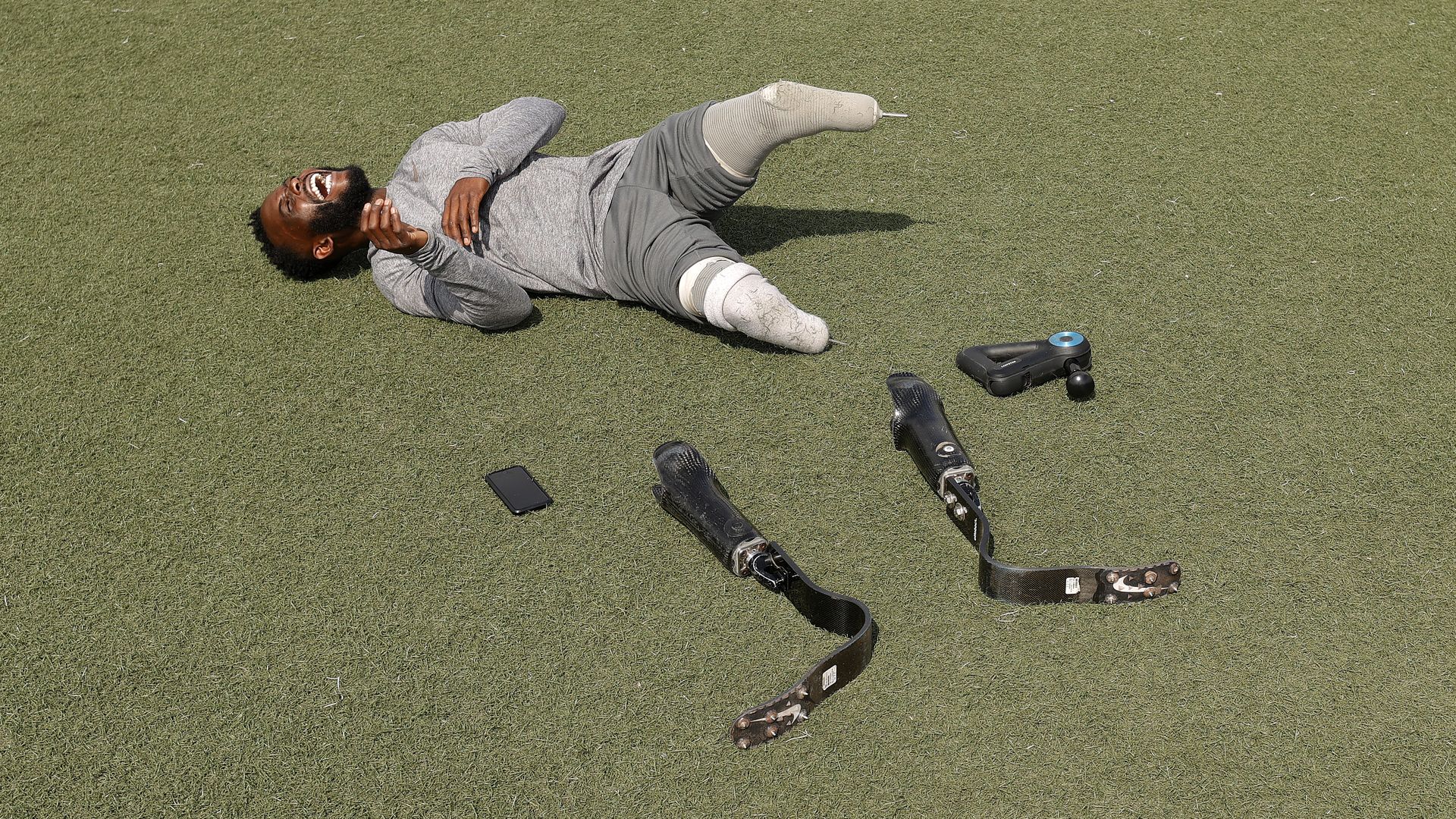 Blake Leeper, a U.S. Paralympic athlete who was born with legs missing below the knees, hopes to compete in the Olympics.
An international panel recently ruled that Leeper's blade-like prostheses give him an unfair advantage because of their height.
So he's now training in Los Angeles on new prostheses that are 1.5 inches shorter in hopes that the new legs will be approved.
What Blake is saying:
"You know how somebody says walk a mile in my shoes? I tell people to walk a mile in my legs ... Some days my legs are swollen. They're sore. They're bleeding. They're bruised."
"Anybody that faces a disability, to look them in the face and say they have an advantage is just crazy to me. If that's the case, you'd see a lot more people amputating their legs."
— Leeper,
via WashPost
Talk tomorrow,
Kendall "It's beautiful" Baker
Trivia answer: Sergio Agüero (182 goals)