September 17, 2021
🎉 Happy Friday! You made it.
Today's word count: 2,096 words (8 minutes).
Let's sports...
1 big thing: 🏈 The biggest toss-up in TV
The future of TV likely rests on the winner of an intense bidding war for one of the most sought-after programming packages in America: NFL Sunday Ticket, Axios' Sara Fischer and I write.
Why it matters: The winner of this multibillion-dollar battle between tech giants and traditional media companies will have an enormous advantage as premium sports content goes digital.
Driving the news: ESPN, Amazon and Apple are all reportedly in talks to buy the rights to the NFL's Sunday Ticket package, which broadcasts out-of-market games unavailable on local channels.
DirecTV, a satellite service that until recently was owned by AT&T, has held the Sunday Ticket rights for nearly three decades.
Those rights expire at the end of the 2022 season, which means talks are well underway between the NFL and potential new partners.
By the numbers: NFL games are by far the most coveted live sports programming, but they're not easy to come by. In the case of Sunday Ticket, the NFL wants at least $2 billion annually, per CNBC.
The state of play: Big Tech companies are well-positioned to be competitive buyers, given their huge market caps and free cash flow.
Amazon is intriguing as it already has a relationship with the NFL, recently becoming the first streaming company to win the rights to exclusively air Thursday Night Football games.
Of note: Roger Goodell suggested to CNBC last week that the league may want its Sunday Ticket partner to also invest in properties like NFL Network and NFL RedZone, helping the NFL streamline its content.
My thought bubble: The NFL owns Sundays in America, and there are a variety of ways to follow the non-primetime action.
Some fans watch their local team on CBS or Fox, some watch their favorite team on Sunday Ticket, and others tune into NFL RedZone, which provides live look-ins and shows every score.
Right now, those options are all over the place (local games are on linear TV, Sunday Ticket is on DirectTV, NFL RedZone is an add-on package). That will change in the future.
Go deeper: Pay TV's bleak post-pandemic outlook (Axios)
2. ⚾️ The Lake Monsters' miracle season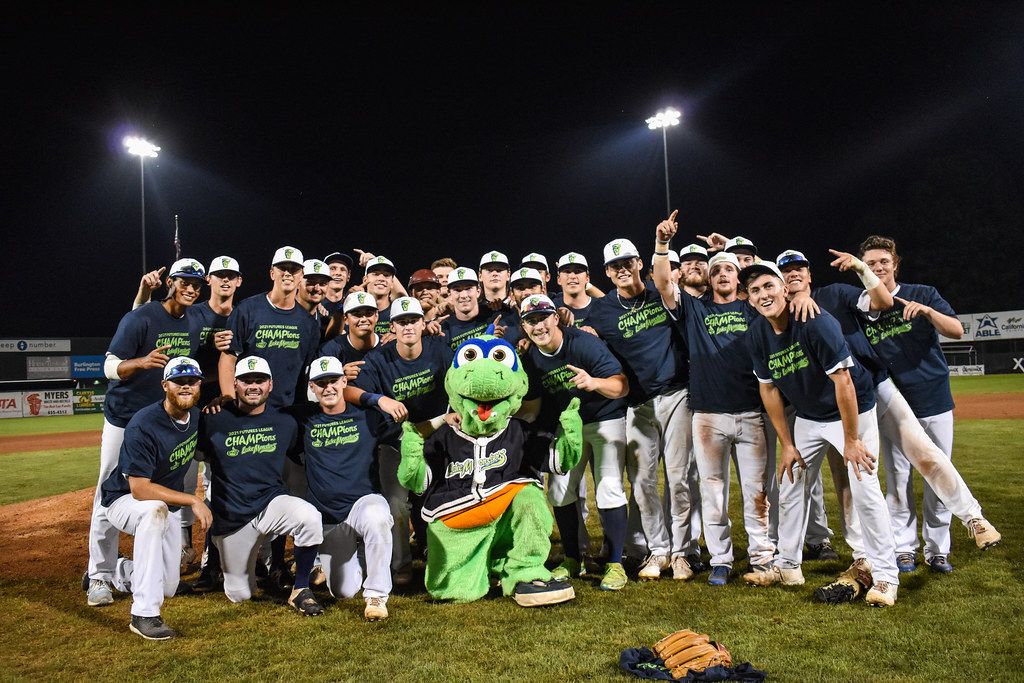 The minor league season wraps up soon, but teams are unlikely to match what the Vermont Lake Monsters pulled off this summer — for both themselves and their baseball-hungry town, Axios' Jeff Tracy writes.
What happened: The Lake Monsters won the championship in their inaugural season in the Futures Collegiate Baseball League, a wood bat college summer league.
Why it matters: They were among the 43 teams to lose affiliate status amid MiLB's contraction last year. Eight months later, they brought a title back to Burlington for the first time since 1996.
The backdrop: The Vermont Expos were founded in 1994, playing Class A short season ball and changing their name to the Lake Monsters after their parent club moved to D.C. in 2005.
In 2011, they switched affiliates from the Nationals to the A's; in 2020, there was no season; and last winter, they lost MLB affiliation and wound up joining the Futures League.
In April, they hired former Georgetown coach Pete Wilk, who scrambled to build a last-minute roster before May's Opening Day, finding kids who hadn't already committed to other teams.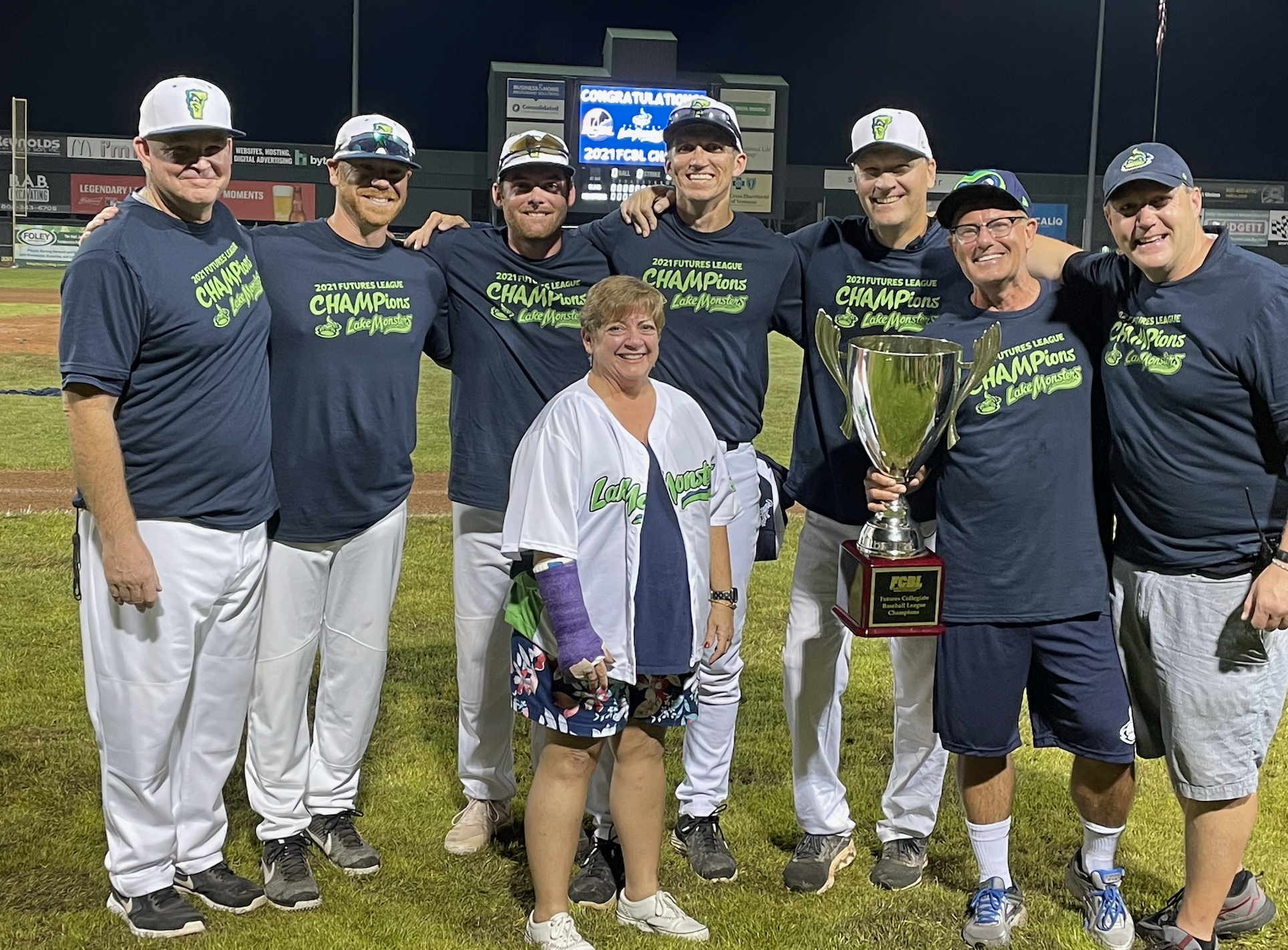 What they're saying: "We certainly weren't getting a starting shortstop from the Pac-12," Wilk told Axios via phone, "but we had guys who wanted to win as a team."
"It meant something to them, and I think we all saw what it meant to the community," Wilk continued.
"I'd go to breakfast and hear, 'Hey, good luck tonight, coach.' The players experienced the same thing. It's hard for me to describe how special this place is."
Between the lines: That unique feeling stems from the dedication of people like Freda Tutt, who has hosted Lake Monsters in her home for 25 years, showing how deeply the team is woven into the fabric of the town.
"We still have relationships with many of the players we've hosted over the years," Tutt tells Axios. "We've been to weddings, we've gone and seen new babies, some still call me on Mother's Day."
"They become interwoven into your life and your kids' lives, too," one host dad said in 2013. "He comes home and plays catch with my son," said another. "That's pretty special."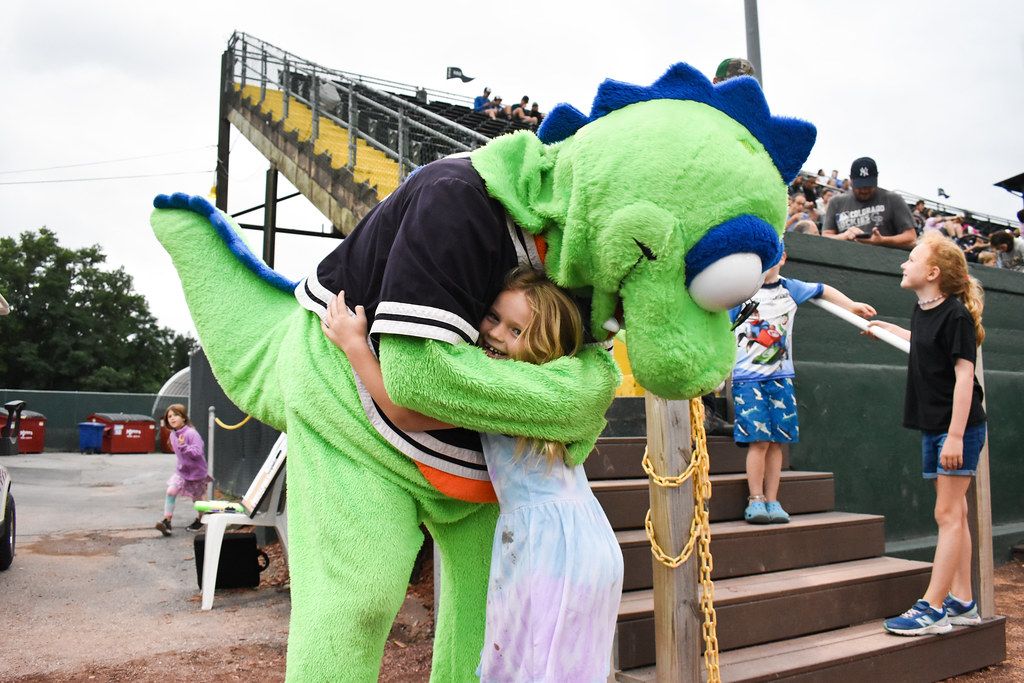 The big picture: When minor league contraction came, many in the community feared losing this "fun, affordable place to take your family," says Tutt. But in the end, the new-look Lake Monsters gave Burlington a season it'll never forget.
Local businesses like the deli near the entrance to Centennial Field that hangs a "Welcome, Lake Monsters fans!" sign stuck by them through a tough 12-18 start.
Fans did the same and were ultimately rewarded with a 30-6 second-half record that propelled the team to the championship.
The bottom line: The Lake Monsters are one of 43 teams whose trajectories changed last year. Perhaps their miracle run can provide hope for the other 42 that a different future doesn't necessarily mean a worse one.
3. 🏈 How NIL rules are transforming apparel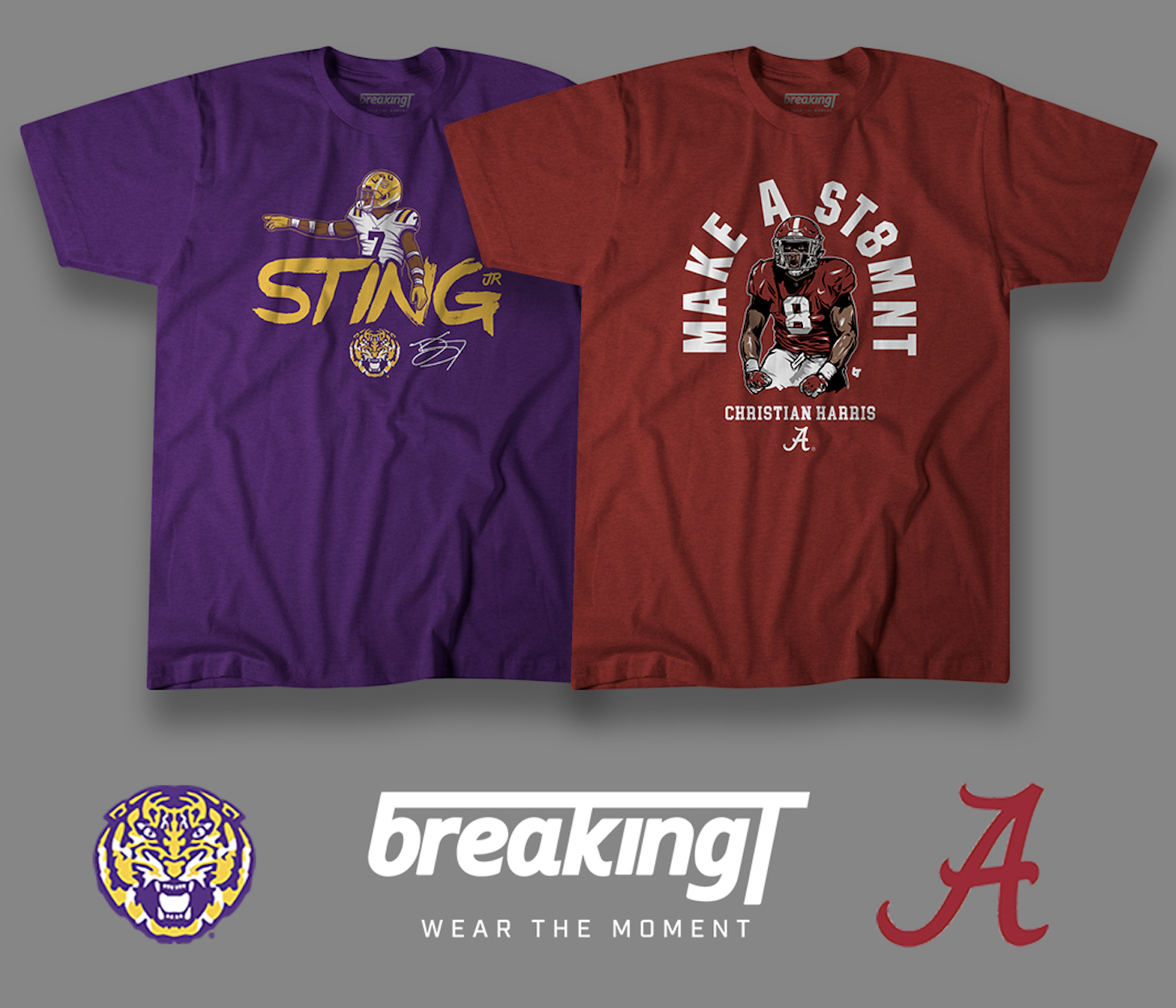 College sports fans spend huge on apparel — shirts, hats, jerseys, you name it. Now, thanks to new NIL rules, athletes can get a cut.
1. Custom T-shirts: Alabama's Chris Braswell, LSU's Derek Stingley Jr. and other stars have signed deals with BreakingT, an apparel company known for its original T-shirt designs.
BreakingT has licensing deals with many universities, so they can use trademarked colors and logos. They also work with retailers like Dick's, and the school and athlete get a cut of each sale.
BreakingT spins up designs in hours (i.e. this shirt depicting Cedric Mullins' catch from Wednesday), so an iconic play on Saturday doesn't just mean a spot on "SportsCenter" now — it can also mean a payday.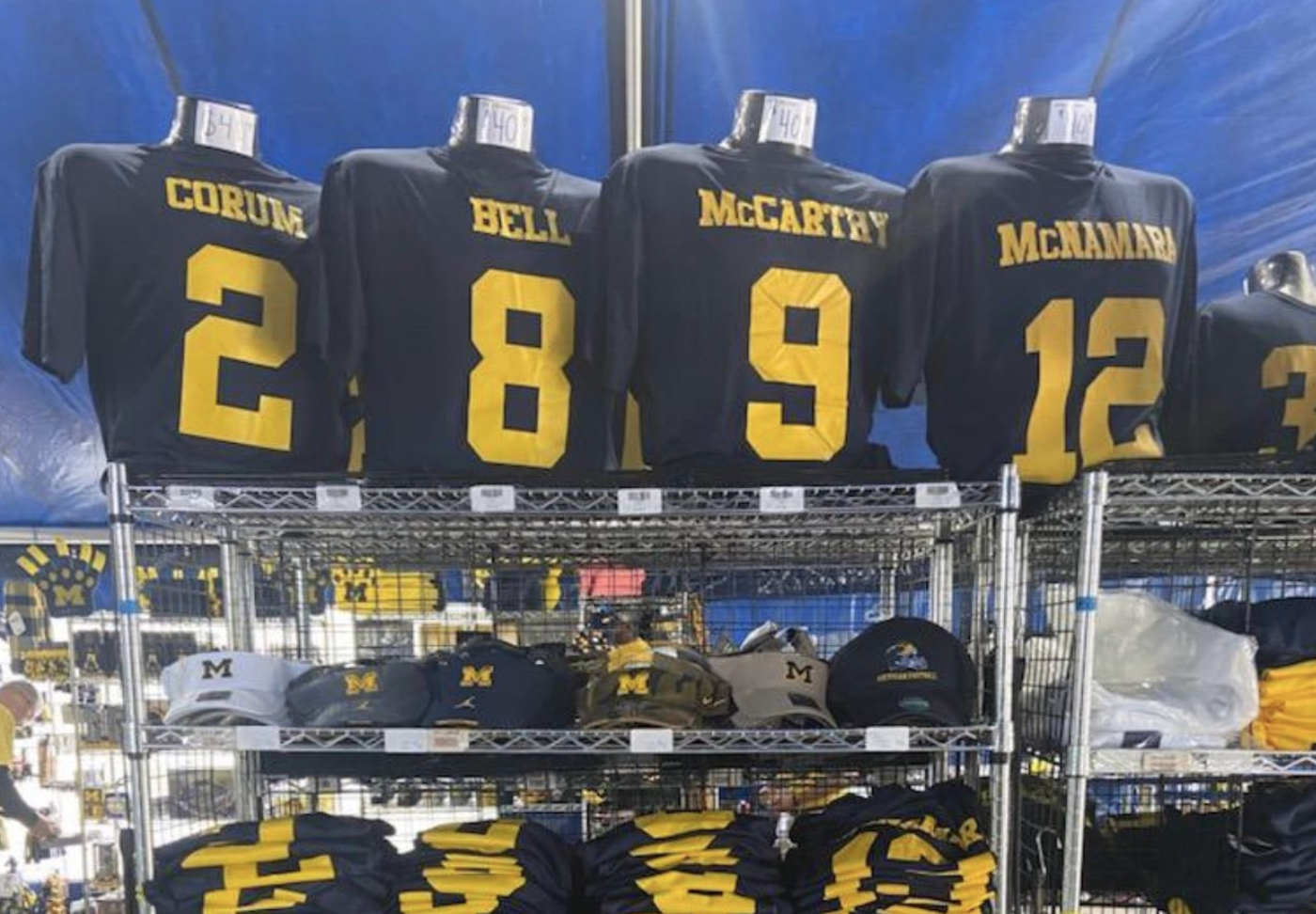 2. Authentic jerseys: Michigan fans can now buy jerseys with players' names and numbers through the school's official retailer, The M Den. Expect more schools to follow.
Players get $10 per jersey (25% of $40 retail), per Action Network's Darren Rovell. An NFL player, by comparison, would get $1.
In the past, retailers were prohibited from selling jerseys with current players' names on them. Soon, stadiums will be full of them.
4. ✈️ Dario Costa: Behind the stunt
Italian pilot Dario Costa went viral — and made history — earlier this month for his daring flight through two tunnels in Turkey, Jeff writes.
What he's saying: In an interview with Axios, Costa shared details of his journey to becoming the first pilot to fly through a tunnel — a three-decade adventure that began with a Disney movie.
The backdrop: In 1992, inspiration struck a 12-year-old Costa while watching Aladdin's iconic escape through the cave on his magic carpet. "I kept that dream in the back of my mind for 29 years," he says.
In the ensuing years, Costa's two passions — racing cars and flying planes — merged when he watched Red Bull's inaugural Air Race in 2003. "It was at that moment I realized this was what I wanted to do."
By 2016, he'd become the first Italian to qualify as an Air Race pilot. By 2019, after winning the Air Race Challenger Cup, "I felt that I was ready ... to start working on this project," says the Bologna native.
Behind the scenes: However difficult you think this was, it was harder. Costa had just 13 feet of wiggle room on each side while going 150 mph, taking off inside the first tunnel before threading himself into the second.
"There were many different challenges," said Costa, who spent 14 months preparing for the stunt. "Not just, 'OK, it's dark, you don't have the horizon' — there were many, many things."
Among them: Flying high enough (at least one foot) to avoid ground effect, but also low enough (less than 4.5 feet) to avoid roof effect. Aerodynamic waves also caused the plane to rise and fall, and he had mere milliseconds to react.
Fun fact: To train, Costa drove a 360-camera mounted SUV through the tunnels at the same speed so he could rewatch the video and know "exactly what to expect to see, so I was familiar with my environment."
5. 🇺🇸 Photos across America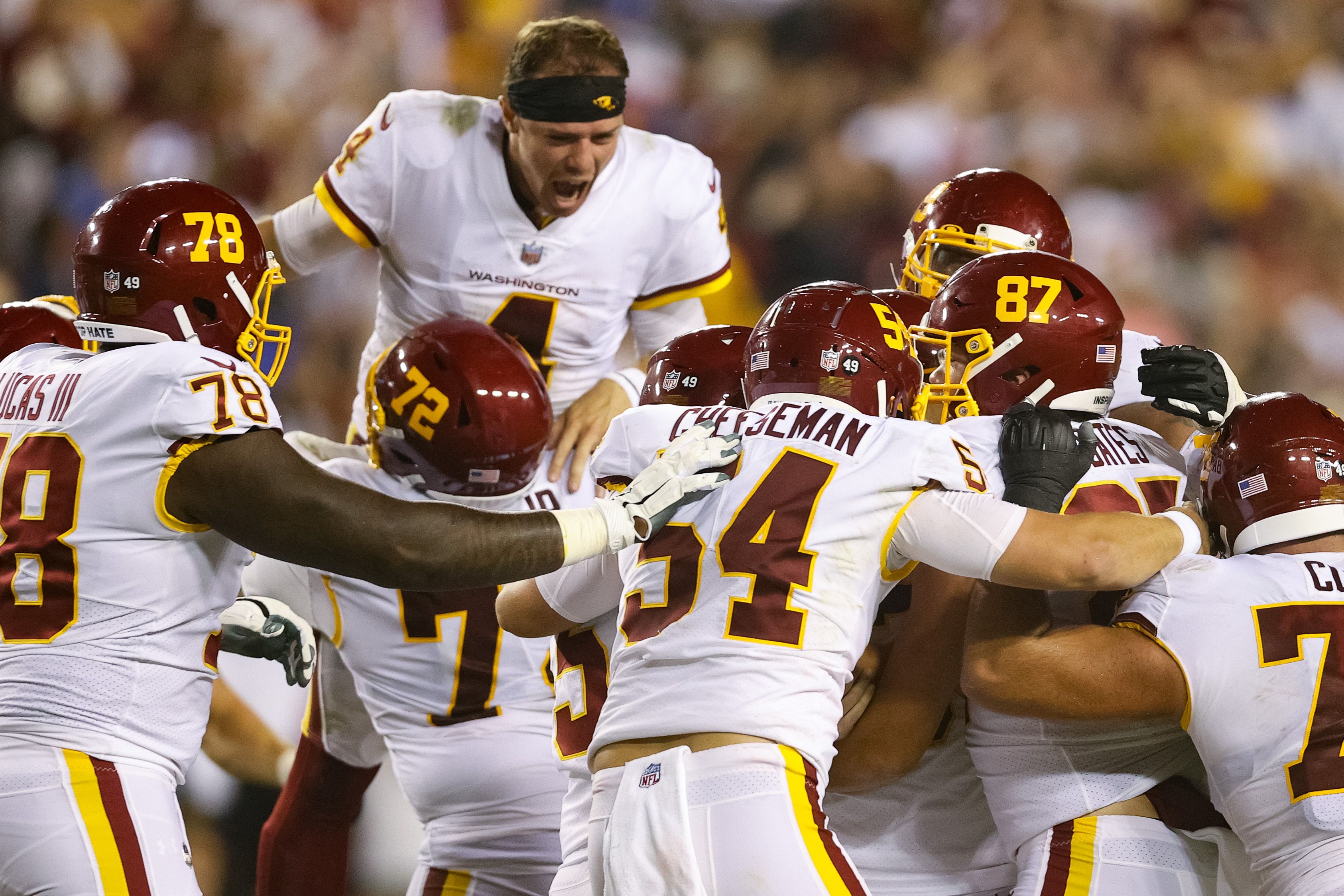 LANDOVER, Md. — The Washington Football Team came back to beat the Giants, 30-29, on a walk-off field goal. Washington was led by QB Taylor Heinicke, who was in the XFL — as a backup! — 18 months ago.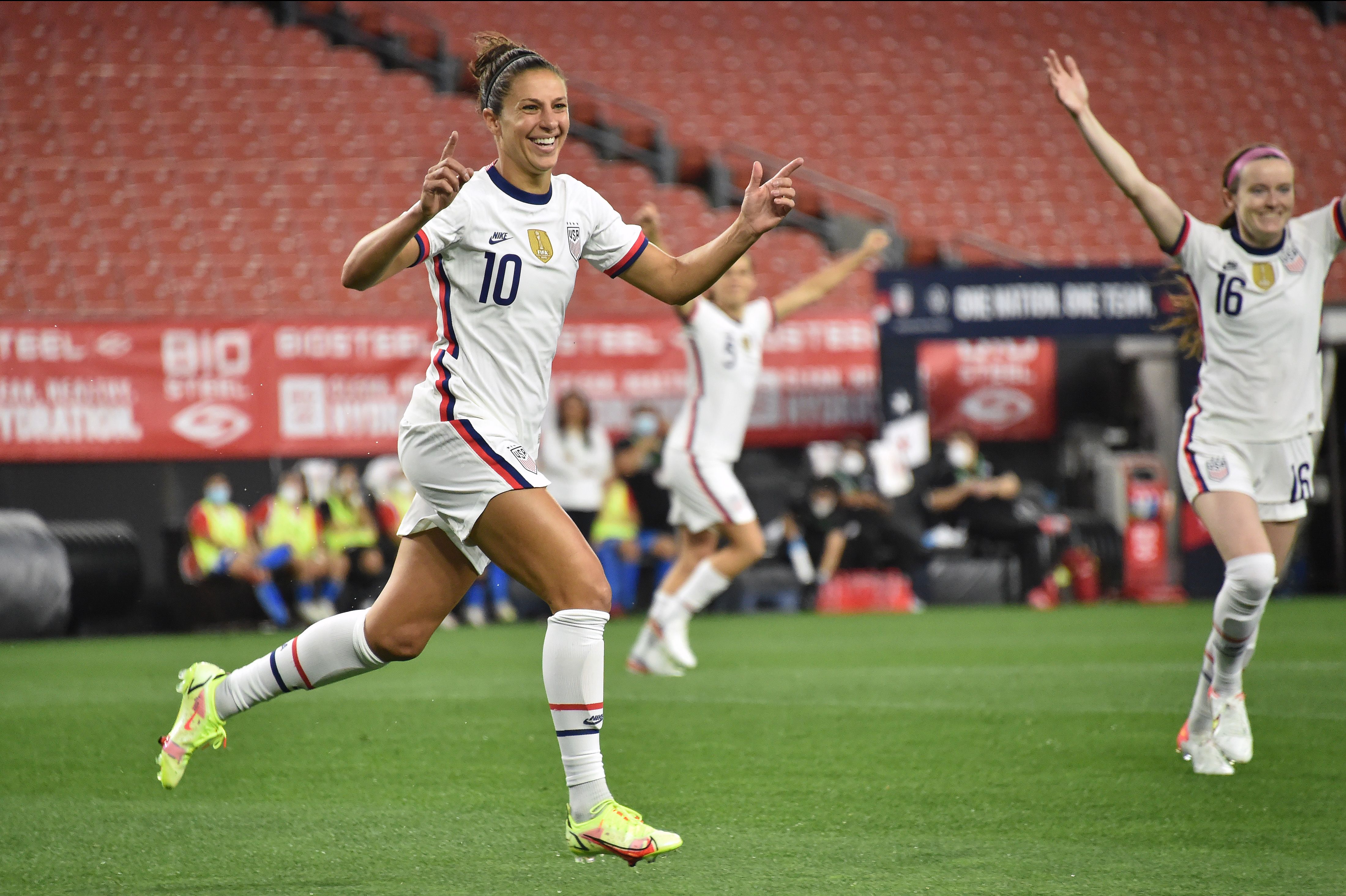 CLEVELAND — Carli Lloyd scored five goals in a 9-0 friendly win over Paraguay, the USWNT's first match since winning bronze in Tokyo.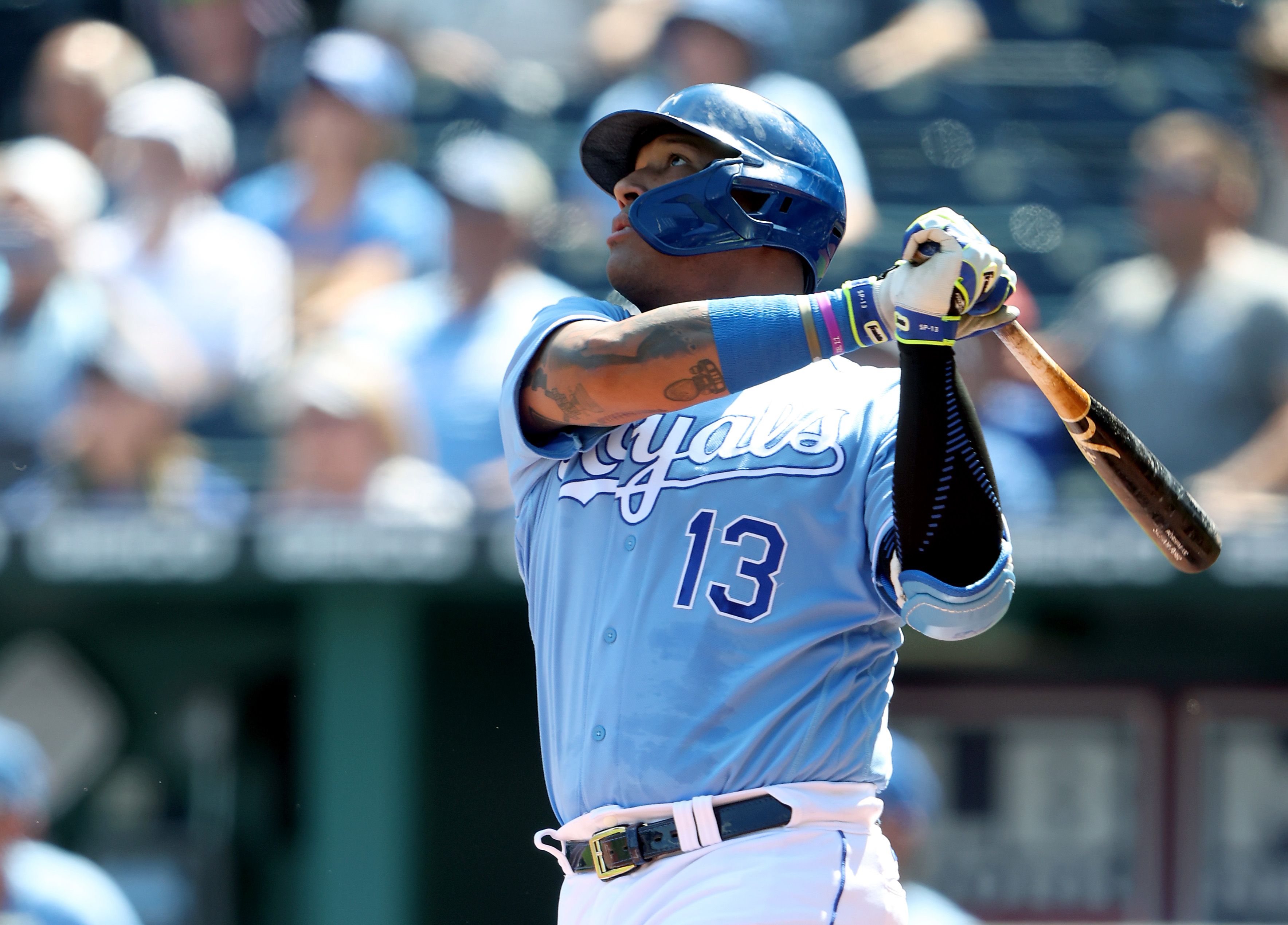 KANSAS CITY — If Salvador Pérez (Venezuela), Vladimir Guerrero Jr. (Canada) and Shohei Ohtani (Japan) keep pace, it would mark the first time the top-three HR leaders in a season were all born outside the U.S.
6. ⚡️ Lightning round
🏀 WNBA marriage: Connecticut Sun players Jasmine Thomas and Natisha Hiedeman announced their engagement on Wednesday.
🏈 More "Hard Knocks": The Colts will make their debut on "Hard Knocks" in November, marking the first in-season edition of the show.
🥊 Coming Sunday: "Muhammad Ali," a new film by famed director Ken Burns, premieres Sunday at 8pm ET on PBS. Cannot wait for this. We'll have a full review on Monday.
⚽️ Whoops: Is this the worst own goal of the year? Has my vote.
7. 🧼 1 clean thing: Locker rooms
Amid the pandemic, sports teams — like most businesses — have adopted enhanced cleaning and disinfection protocols. One company they're turning to: R-Zero.
What's happening: R-Zero was launched last April in response to COVID-19. Its flagship product, Arc, is now being used in locker rooms, press boxes and luxury suites.
How it works: The Arc device is a 6.5-foot tall wheeled machine armed with eight UV-C lightbulbs that kill over 99.99% of pathogens.
"The idea is you wheel it into a room, plug it into the wall, set a timer and leave for 3-5 minutes," says co-founder and CEO Grant Morgan. "Basically, it's a reset button."
Added bonus: The UV-C light kills the bacteria and fungus that causes a lot of the odors synonymous with smelly lockers rooms.
The big picture: The pandemic has heightened the importance of disinfecting indoor spaces, and that will likely have a lasting impact on how businesses operate.
Sports teams are particularly obsessed with health, so today's protocols could remain in place long after COVID-19.
8. 📆 Sept. 17, 2001: Buck's post-9/11 speech
20 years ago today, legendary Cardinals announcer Jack Buck — a WWII Purple Heart recipient — read his now-famous poem before the Cards' first game back after 9/11.
Since this nation was founded, under God, more than 200 years ago, we have been the bastion of freedom — the light that keeps the free world aglow.
We do not covet the possessions of others. We are blessed with the bounty we share. We have rushed to help other nations — anything, anytime, anywhere.
War is just not our nature. We won't start, but we will end the fight. If we are involved we shall be resolved — to protect what we know is right.
We have been challenged by a cowardly foe who strikes and then hides from our view. With one voice we say, "We have no choice today. There is only one thing to do."
Everyone is saying the same thing and praying — that we end these senseless moments we are living. As our fathers did before, we shall win this unwanted war. And our children will enjoy the future we'll be giving.
The backdrop: Buck's poem was one of a handful of sports moments post-9/11 that helped begin the healing process for a grieving nation.
The aftermath: Buck was battling Parkinson's at the time and passed away nine months later, but his poem still resonates today.
9. 🏈 Powerhouse trivia
Alabama had the most active players on Week 1 NFL rosters, with 54.
Question: What school was second with 50?
Hint: Different conference.
Answer at the bottom.
10. 🏈 Flashback: "Game of the Century"
Nebraska plays No. 3 Oklahoma on Saturday (12pm ET, Fox), marking the 50-year anniversary of their iconic 1971 "Game of the Century."
Flashback: No. 1 Nebraska took down No. 2 Oklahoma, 35-31, in a game that featured four lead changes, bookended by Nebraska's first-quarter punt return TD and game-winning score in the final two minutes.
27 starters were eventually drafted, and each of the top three Heisman vote-getters — Nebraska's Johnny Rodgers (winner) and Rich Glover, plus Oklahoma's Greg Pruitt — took the field that day.
Go deeper: Behind the scenes of college football's greatest game (ESPN)
Enjoy the weekend,
Kendall "Go Lake Monsters" Baker
Trivia answer: Ohio State
🙏 Thanks for reading. Don't forget to follow us on Twitter: @thekendallbaker and @jeffreytracy.