Axios Sports
September 28, 2022
👋 Happy Hump Day! 71 years ago today, Los Angeles Rams QB Norm Van Brocklin threw for 554 yards in a win over the New York Yanks, an NFL record that still stands.
Today's word count: 1,530 words (6 minutes).
Let's sports...
1 big thing: 📊 Golf, volleyball buck the trend
Participation is down among the 10 most popular boys and girls high school sports compared to the last full pre-pandemic school year, save for two: boys golf and girls volleyball, Axios' Jeff Tracy writes.
By the numbers: The top 10 for boys and girls is the same (albeit in a slightly different order) as it was in 2018-19, the last time the National Federation of State High School Associations compiled its annual survey.
Boys golf moved up one spot to No. 8, with nearly 4% more participants (148,858) than it had three years ago (143,200).
Girls volleyball stayed at No. 2, but its 0.3% increase from 452,808 to 454,153 nearly vaulted it above outdoor track & field (456,697).
State of play: Those increases shouldn't surprise anyone who has been following the exploding popularity of both sports.
The golf boom is well documented, as the socially-distant sport was among the first to return after 2020's initial lockdown. The momentum continued in 2021, with more rounds played than any prior year in U.S. history.
Volleyball has been on the rise for years, to the point that more people watched last year's NCAA women's volleyball championship than the MLS Cup final two weeks earlier. In 2021, Athletes Unlimited launched the only pro indoor women's volleyball league in the U.S.
The big picture: Overall high school sports participation declined 4% since 2018-19.
Yes, but: "Given what has occurred in our country the past three years, we believe a decline of only 4% ... is pretty remarkable," said NFHS CEO Karissa Niehoff.
2. 🥍 When a sports league is a startup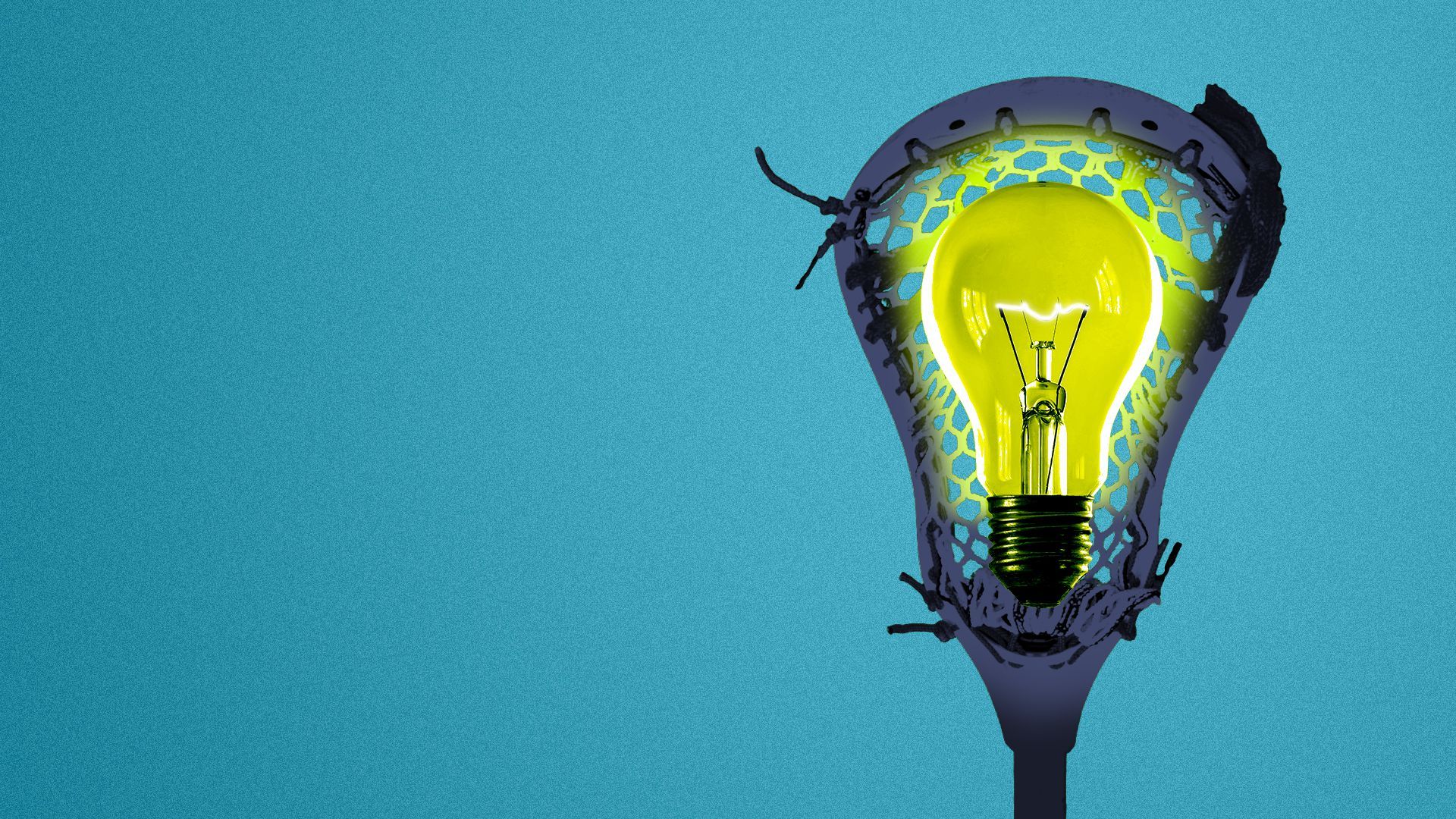 On its surface, the Premier Lacrosse League is a four-year-old sports league. At its core, it's a scrappy startup that still acts like it's Year 1.
Why it matters: This approach has helped the PLL punch above its weight and quickly develop a reputation as one of America's most innovative sports leagues.
Catch up quick: The PLL was unafraid to try new things from the jump, launching with a tour-based model instead of the traditional city-based model that most leagues use.
That spirit of innovation has continued, with fresh ideas routinely being applied to TV broadcasts, postseason formats and everything in between.
"We really haven't done one season yet that's looked like the others," says PLL c0-founder and president Paul Rabil of the league's willingness to experiment and fail along the way.
By the numbers: The PLL's track record of innovation was part of the reason ESPN signed a four-year contract with the league in 2021 — a deal that's already paying dividends.
The average broadcast for the recently-concluded 2022 season drew 157,000 viewers (up 26% from 2021), according to the league.
The Sept. 18 championship game on ABC drew 452,000, making it the most-viewed game in outdoor pro lacrosse history.
Looking ahead: For the PLL's next grand experiment, the top four teams from 2022 will compete in an offseason competition this February called the Championship Series.
The idea was inspired by the success of their 2020 pandemic tournament, says Rabil. "We looked at our bubble as, 'Wow, this was really successful,' and wanted to add it to our offering post-pandemic."
The Championship Series will take place at a single site, and games will be played in the more internationally accessible World Lacrosse Sixes format — part of a push to get lacrosse into the Olympics.
The big picture: The PLL's startup-like culture has kept things exciting and helped put the league on the map. But eventually, all startups must end — either they fail or they become mature businesses.
A mature PLL won't be able to rely on scrappiness and good ideas. The media and fans, once charmed by innovation, will care more about looming threats like attendance concerns.
That's the big test for the PLL moving forward: Can it succeed where so many other startup leagues have failed and grow beyond the "we're here to shake things up" energy that inevitably fades away?
🍿 Go deeper: "Fate of a Sport," a documentary chronicling the launch of the PLL and the battle for the future of lacrosse, is streaming on ESPN+.
3. 🏈 NFL power rankings: Week 4
The Dolphins and Eagles leapt into our top three this week as the NFL's lone remaining 3-0 teams, Jeff writes.
The big picture: Parity has been the NFL's calling card for years, and that trend looks like it will continue: This is just the second season this century with only two 3-0 teams after Week 3 (2017).
4. ⚡️ Lightning round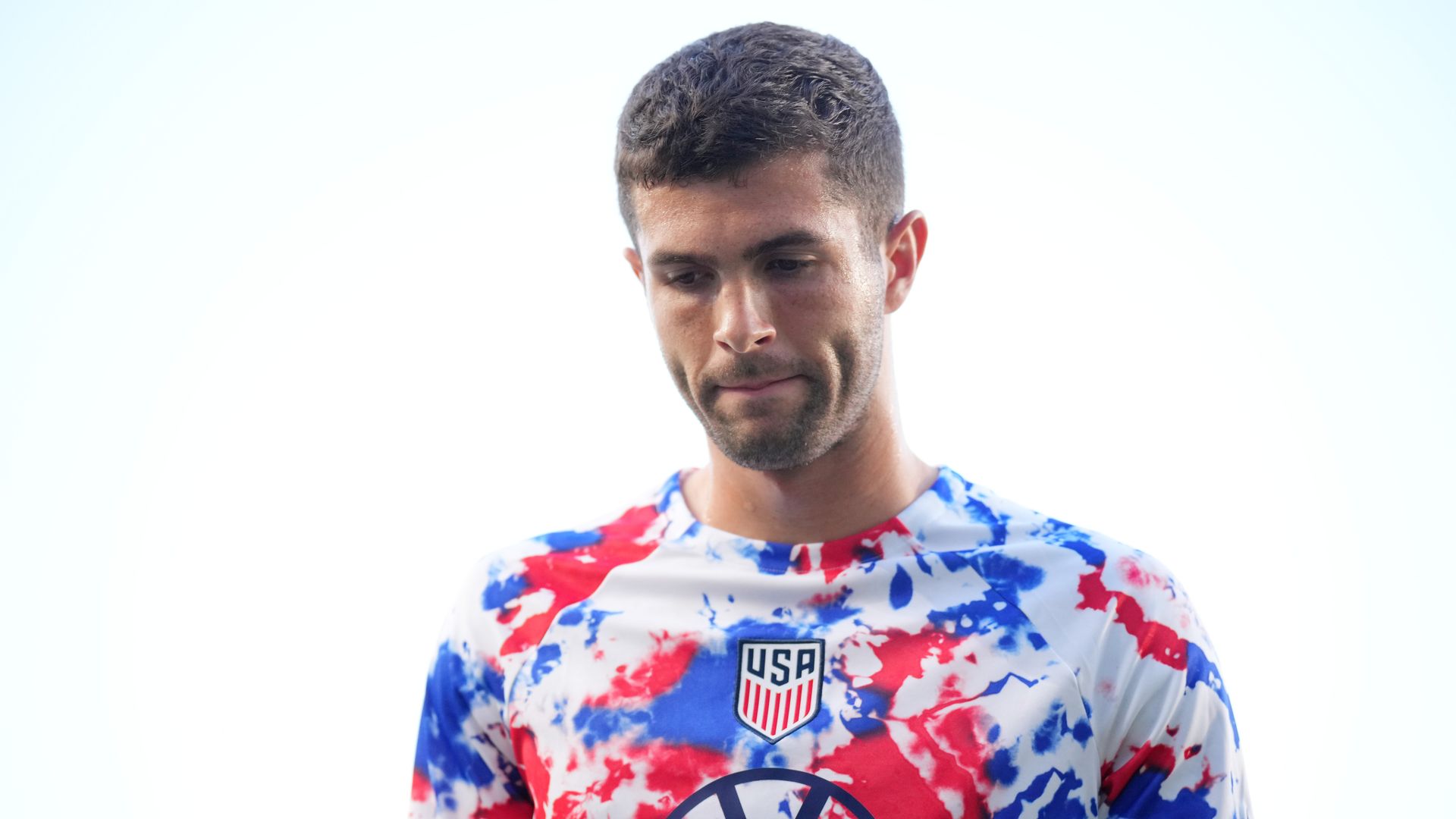 ⚽️ USMNT flops: The U.S. drew 0-0 with Saudi Arabia to conclude a disappointing final tune-up before Qatar. The Americans are 1-3-3 in 2022 against World Cup teams and failed to score in six of those seven games.
⛳️ LIV media buzz: LIV Golf is nearing a deal to buy air time on Fox Sports, Golfweek reports. The deal would see its events, which currently air on YouTube, broadcast on FS1.
💵 MLS valuations: The average MLS team is worth $582 million, per Sportico's new rankings. LAFC ranks first at $900 million, while CF Montréal ranks last at $390 million.
🏀 Suns drama: Deandre Ayton says he hasn't spoken with head coach Monty Williams since he was benched during a stunning Game 7 loss to Dallas last May. Seems less than ideal.
5. ⚾️ MLB snapshot: One week left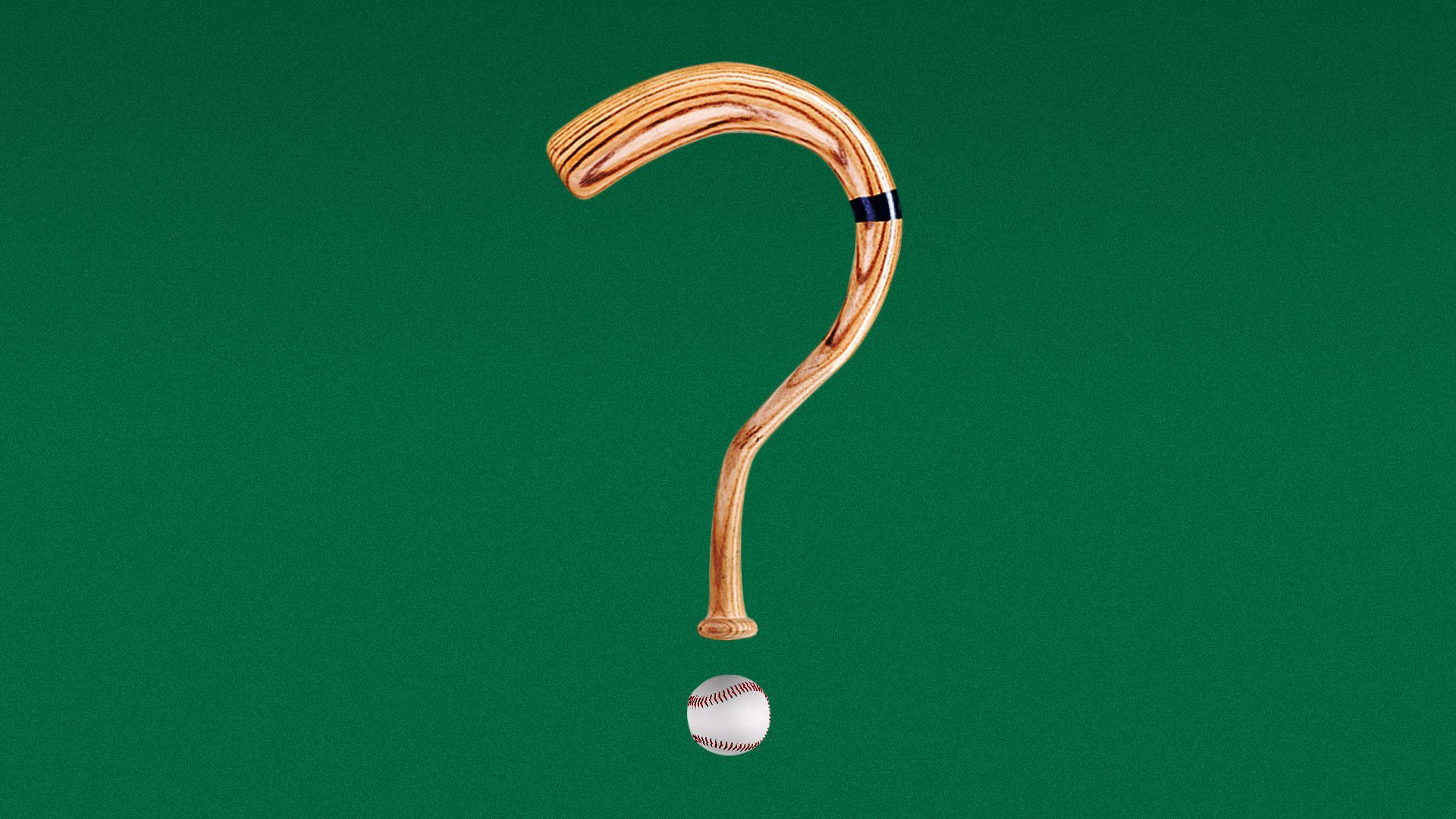 With the Yankees and Cardinals clinching division titles on Tuesday, three playoff races remain open with one week left to play, Jeff writes.
NL East: New York and Atlanta are tied atop the division and go head-to-head this weekend. Think that'll be exciting?
Mets (97-58): Looking for their first division title since 2015, they've got one more tonight against the Marlins, followed by three in Atlanta and three at home against the Nationals.
Braves (97-58): The defending World Series champions get one more tonight against the Nationals, followed by three at home against the Mets and three in Miami.
NL Wild Card: The Mets-Braves loser is locked into the top spot while the Padres and Phillies try holding off the Brewers.
Padres (86-68): vs. LAD (two games), vs. CWS (three), vs. SF (three)
Phillies (83-70, 2.5 GB): at CHC (two), at WSH (four), at HOU (three)
Brewers (82-72, 1.5 games behind PHI): vs. STL (one), vs. MIA (four), vs. ARI (three)
AL Wild Card: Four teams are fighting for three spots.
Blue Jays (87-68): vs. NYY (one), vs. BOS (three), at BAL (three)
Rays (85-69, 1.5 GB): at CLE (two), at HOU (three), at BOS (three)
Mariners (83-70, 3 GB): vs. TEX (two), vs. OAK (three), vs. DET (four)
Orioles (80-74, 3.5 games behind SEA): at BOS (two), at NYY (three), vs. TOR (three)
Fun fact: If the season ended today, the league's two longest active playoff droughts would both end: Mariners (20 years) and Phillies (10).
What to watch: Game 163 was eliminated, so if any teams finish tied when the regular season ends next Wednesday, tiebreakers (starting with head-to-head) will be used to determine who makes the postseason.
6. 🏁 Dale Jr. plots media expansion
Dale Earnhardt Jr.'s Dirty Mo Media firm has inked a seven-figure podcast deal with Cadence13 as part of a broader media expansion, Axios' Sara Fischer reports.
Dirty Mo is a nickname used to describe Earnhardt Jr.'s hometown of Mooresville, North Carolina, where the company operates today out of a race shop.
In addition to audio, the company plans to push more aggressively into TV production, given the success of its existing shows, like "Lost Speedways," a Peacock exclusive about abandoned racetracks.
The big picture: Earnhardt Jr. is the latest celebrity athlete whose mega-following has helped drive a successful media production company.
Religion of Sports, co-founded by Tom Brady and Michael Strahan, raised $50 million in a new funding this year.
SpringHill, a production company co-founded by LeBron James, sold a minority stake that valued it at $725 million last year.
Omaha Productions, Peyton Manning's production company, has expanded into scripted shows and will help reimagine the Pro Bowl.
7. 📸 Pic du jour: Bleier's balks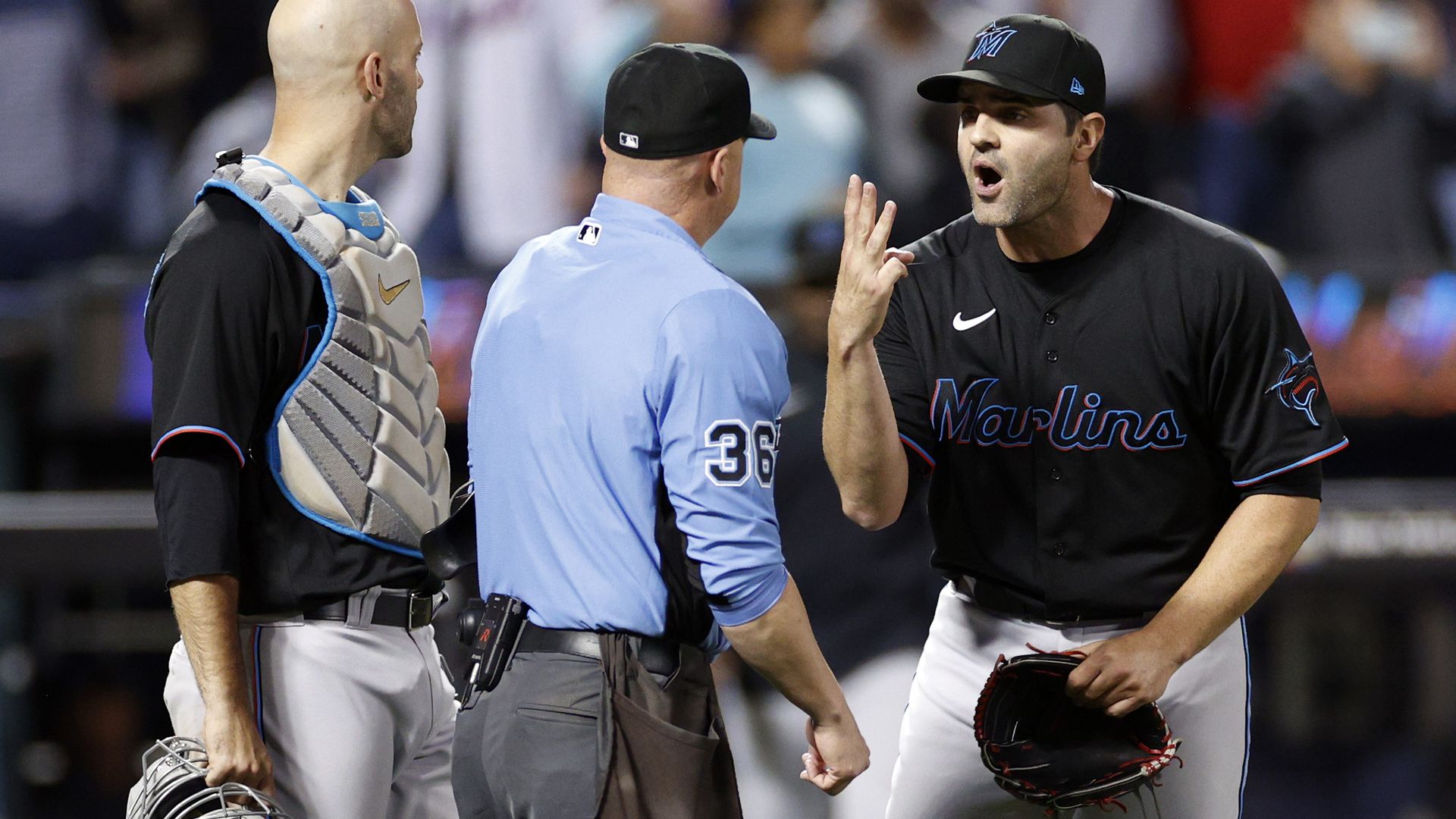 Marlins reliever Richard Bleier made MLB history on Tuesday, getting called for a balk three times (!) in the same eighth inning at-bat (!!) against the Mets. He was ejected for arguing.
Wild stat: Bleier, a seven year veteran (303 appearances), had zero career balks entering the night.
8. 📺 Watchlist: The chase continues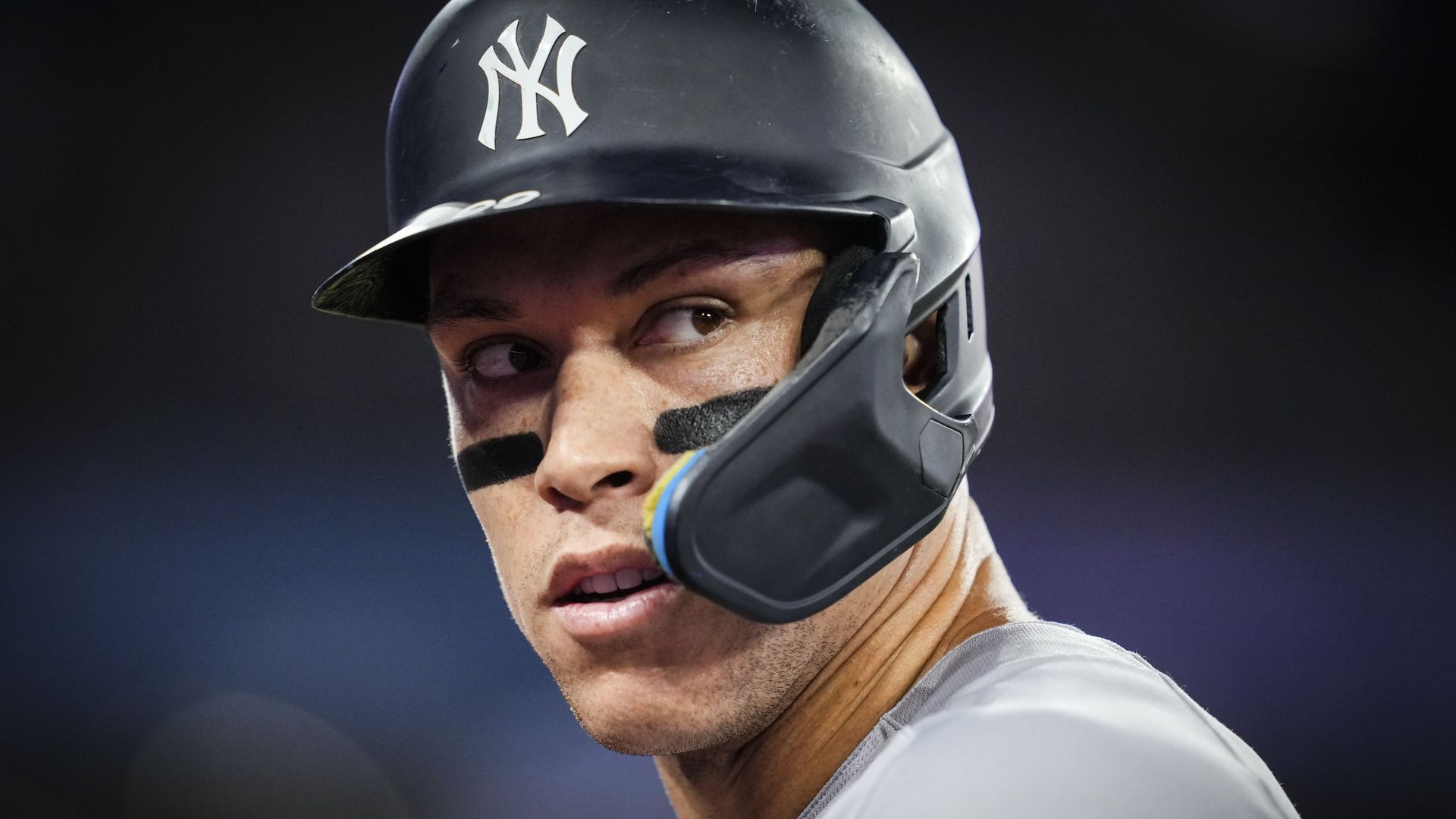 Aaron Judge, still stuck on 60 HR, continues his pursuit of history tonight as the Yankees visit the Blue Jays (7pm ET, MLB).
Of note: Judge has gone seven games without a homer since reaching 60, tied for his second-longest drought of the season.
By the numbers: He would have already mashed 69 HR if he played every game in either Coors Field (Rockies) or Great American Ball Park (Reds), per Baseball Savant. But he'd have just 48 if he played every game at Comerica Park (Tigers).
9. ⚽️ Soccer trivia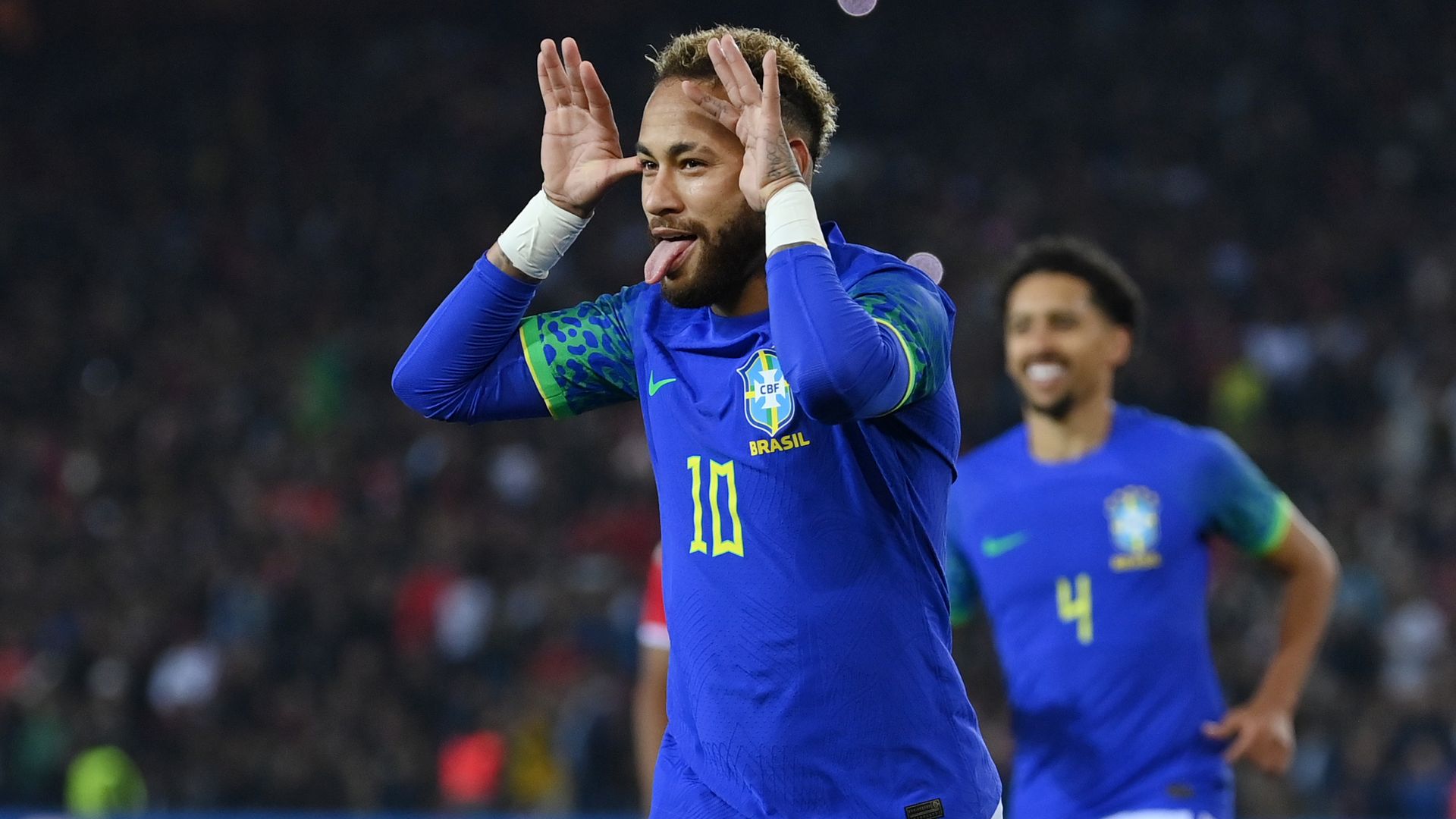 Neymar on Tuesday became the third South American men's soccer player to score at least 75 international goals.
Question: Who are the other two?
Hint: One is still active.
Answer at the bottom.
10. 🏀 1 NBA thing: 20 for 20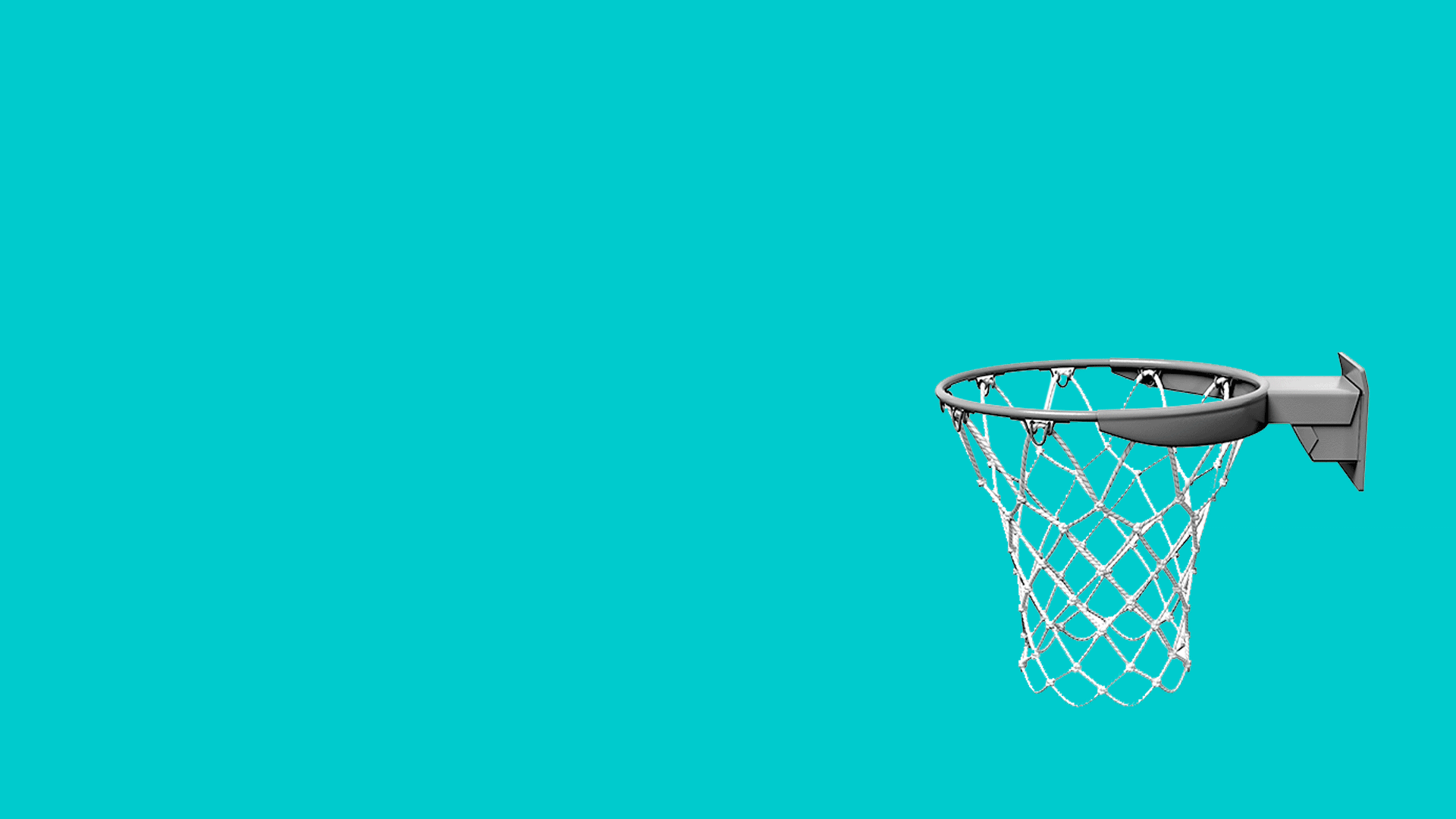 To celebrate the NBA season tipping off in 20 days, here are our top 20 players.
Giannis Antetokounmpo
Stephen Curry
Nikola Jokić
Joel Embiid
Kevin Durant
Luka Dončić
LeBron James
Jayson Tatum
Ja Morant
Kawhi Leonard
Jimmy Butler
Damian Lillard
Trae Young
Paul George
Karl-Anthony Towns
James Harden
Devin Booker
Jaylen Brown
Anthony Davis
Bradley Beal