Axios Sports
June 18, 2021
🎉 Happy Friday! The Bucks cruised past the Nets, 104-89, on Thursday night to force Game 7, and we could get two more tonight:
76ers vs. Hawks, 7:30pm ET (ATL leads 3-2)
Jazz at Clippers, 10pm (LAC leads 3-2)
Today's word count: 1,807 words (7 minutes).
Let's sports...
1 big thing: 💵 The sports stock market
Shohei Ohtani's trading card value has risen 781% since the start of 2021, the highest year-to-date return of any athlete on Alt, a sports card exchange that aims to bring more liquidity to alternative assets.
Why it matters: The trading card market is the closest thing we have to a stock market for sports.
The state of play: On the heels of a trading card boom, Alt and others are building the infrastructure needed to turn cards into a more liquid and manageable asset. Welcome to the era of sports fandom investing.
Between the lines: Trading card values fluctuate based on an athlete's performance and a variety of other factors like events (i.e. trade), awards (i.e. MVP), milestones (i.e. Hall of Fame induction) and market dynamics (i.e. whale buys up a ton of cards).
Shohei Ohtani (+781%): The two-way star is becoming a legend before our eyes this season. The media covers him incessantly after his best starts (as we should!), which explains the spikes in the chart above.
Vladimir Guerrero Jr. (+450%): The MVP frontrunner leads the AL in batting average (.342), HR (22), RBI (56) and hits (82). His value has been steadily rising all season — the breakout year of all breakout years.
Matthew Stafford (+206%): The 33-year-old QB saw a spike in his value after he was traded from the Lions to the Rams. New coach, new system, new (and bigger) market — collectors are buying Stafford stock.
Michael Jordan, basketball (+131%): The MJ market was a rollercoaster during the pandemic. New highs were reached during "The Last Dance" mania last spring, but prices have cooled down since then.
Wild Ohtani stat to go ... Only eight of 142 qualified hitters have an OPS over .950, and only 23 of 121 pitchers with at least 10 starts have an ERA under 2.90. Shohei has both.
Go deeper: Full list of athletes with highest YTD returns (Twitter)
2. 🌊 Surf Ranch Pro: Perfect waves all weekend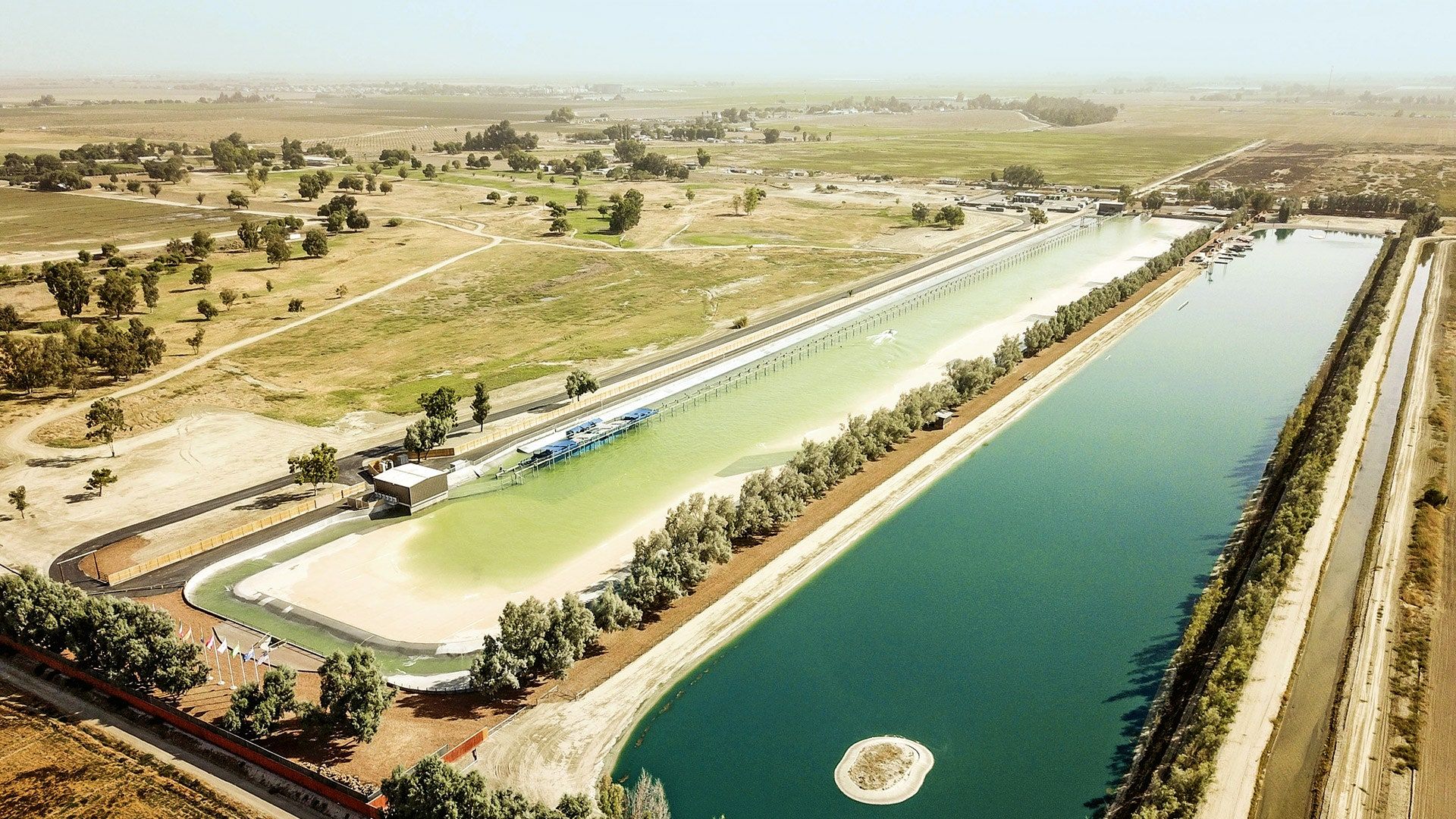 The World Surf League continues its 2021 season this weekend with the Surf Ranch Pro in Lemoore, California, Axios' Jeff Tracy writes.
The intrigue: The Surf Ranch — developed by surfing's GOAT, Kelly Slater (who will be competing) — uses revolutionary technology to produce perfectly consistent waves in a giant pool.
How it works: A massive hydrofoil runs alongside the man-made body of water, and wave size and shape are dictated by the hydrofoil's angle and speed, plus the water level.
Between the lines: For a sport that's normally at the mercy of Mother Nature, Surf Ranch is a game changer.
Competition: "A major factor in surf competition is wave selection," WSL CEO Erik Logan tells Axios. "A surfer, within a fraction of a second, has to determine, 'Is this wave gonna get me a 6, or can I get a 9?' At Surf Ranch, you know every wave can produce a 10. The question is, can you execute? So the pressure is all on you."
Scheduling: "We usually have a 10–14 day event window, and every morning our head of competition looks at the beach and concludes whether we're on or off," says Logan. "We call that 'the call,' and it's a big part of surfing." But at Surf Ranch, conditions are always perfect.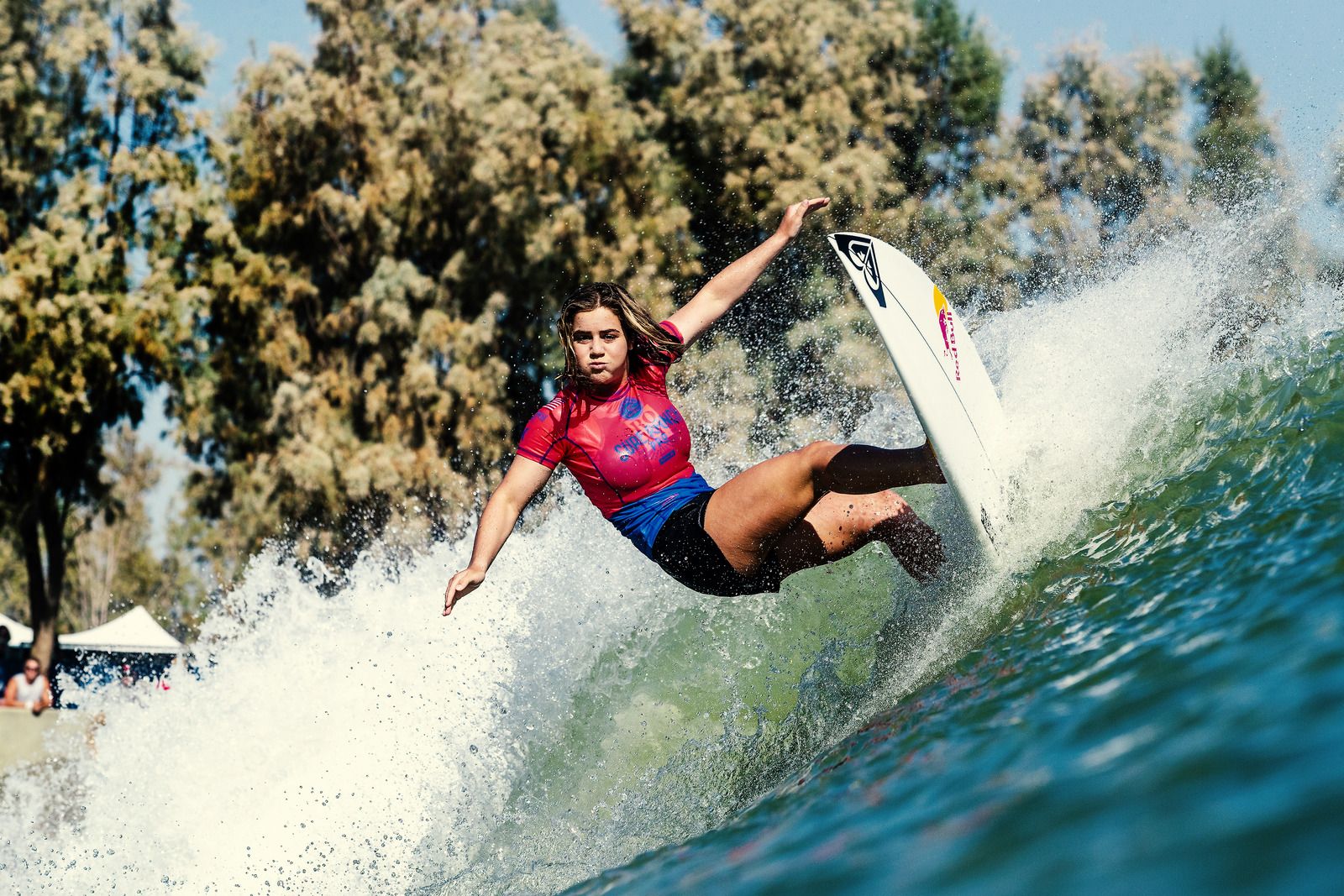 The backdrop: The earliest phase of global, professional surfing began in 1976 with International Professional Surfing, which featured events put on mostly by endemic surf brands.
In 1983, the Association of Surfing Pros (ASP) took over, giving the athletes themselves a bigger stake in the world circuit.
In 2012, the WSL's current owners acquired the ASP before rebranding as the World Surf League in 2015. This marked the true professionalization of pro surfing.
Looking ahead: The Surf Ranch Pro is the WSL's last event before the Tokyo Games, where surfing will make its Olympics debut, a landmark occasion that Logan views as "validation for people who've devoted their life to this sport."
🎥 Watch: Inside Kelly Slater's Surf Ranch (YouTube)
3. ⚾️ Preview: College World Series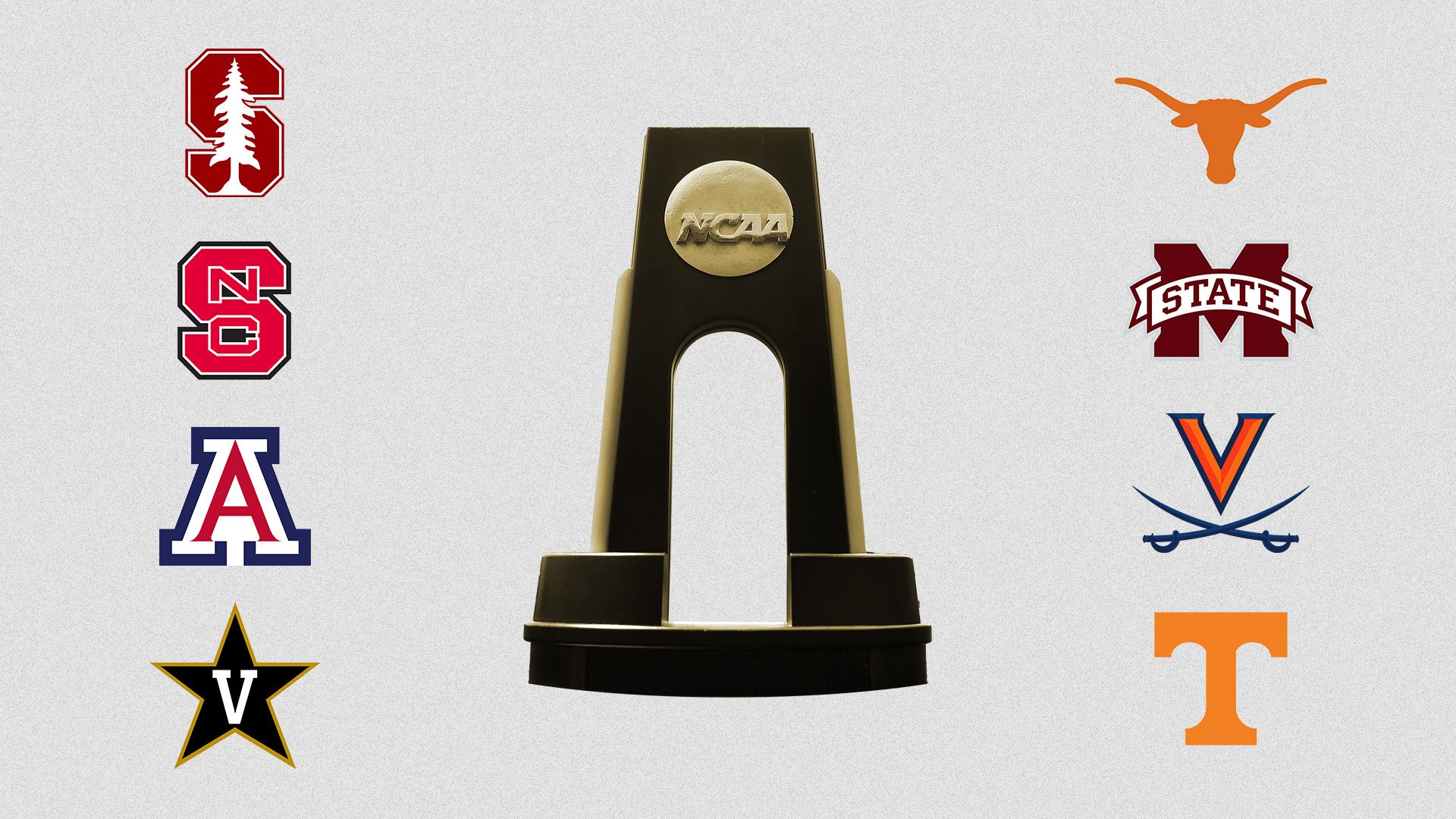 Two long years have passed since the college baseball world descended on Omaha, Nebraska, for the College World Series. The action begins tomorrow afternoon, Jeff writes.
Format and schedule: Teams are split in two double-elimination brackets, and the last team standing in each bracket will meet in the CWS Finals beginning June 28.
Saturday (Bracket 1): No. 9 Stanford vs. NC State, 2pm ET; No. 5 Arizona vs. No. 4 Vanderbilt, 7pm (Coverage on ESPN)
Sunday (Bracket 2): Virginia vs. No. 3 Tennessee, 2pm; No. 2 Texas vs. No. 7 Mississippi State, 7pm (Coverage on ESPN2)
Monday–Friday: Remaining games to determine CWS Finals.
Notes:
Betting odds: Vanderbilt (+275) is the favorite, per DraftKings, followed by Texas (+325), Tennessee (+350), Arizona (+600), Mississippi State (+650), Stanford (+800), Virginia (+1000) and NC State (+1200).
Packed house: Omaha's TD Ameritrade Park will be at full-capacity (24,000), with no masks or social distancing required.
No. 1 futility continues: When NC State knocked out No. 1 Arkansas, it ensured the top overall seed wouldn't hoist the trophy for a 21st consecutive CWS.
Matchup to watch ... Arizona has the nation's best offense, but the Wildcats are facing Vanderbilt ace Kumar Rocker, a projected top-10 pick who hasn't allowed a run in the NCAA tournament.
4. 🌎 The world in photos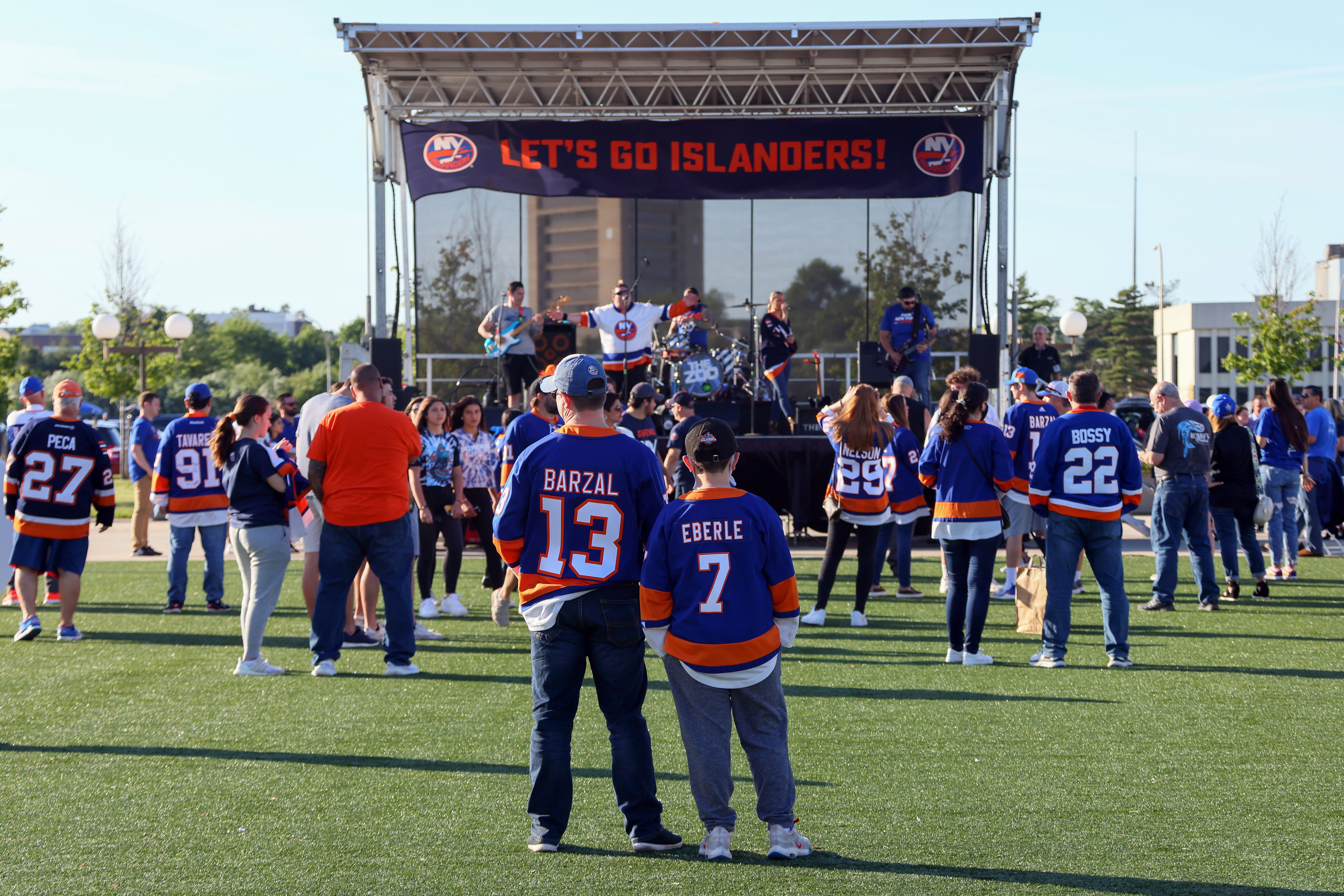 UNIONDALE, N.Y. — Islanders fans were out in full force for Game 3 but didn't get the outcome they wanted: Lightning 2, Islanders 1 (TB leads 2-1).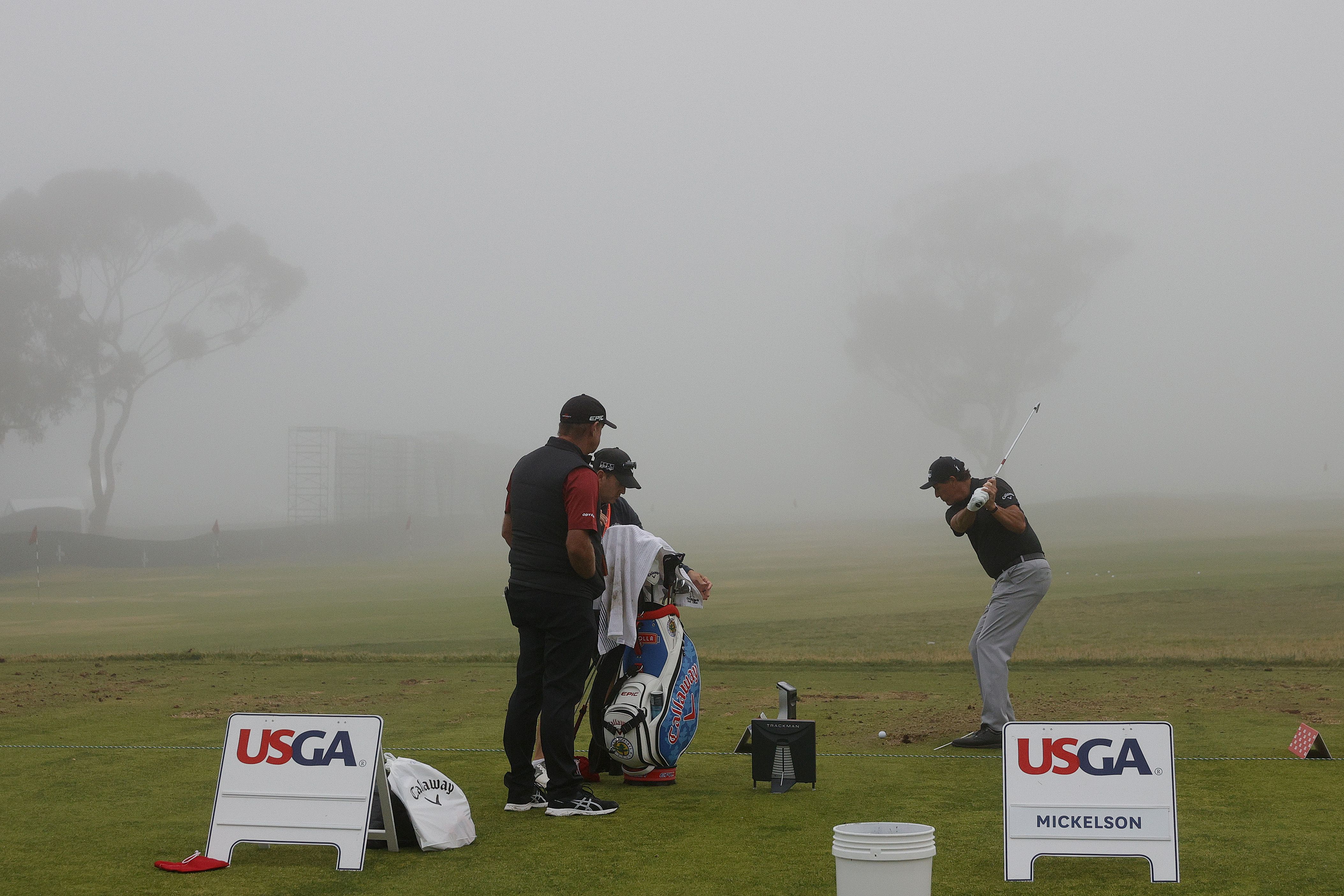 SAN DIEGO — The first round of the U.S. Open got off to a delayed start due to fog. Most players completed their first rounds, but a few — like co-leader Louis Oosthuizen (-4) — will need to return early today.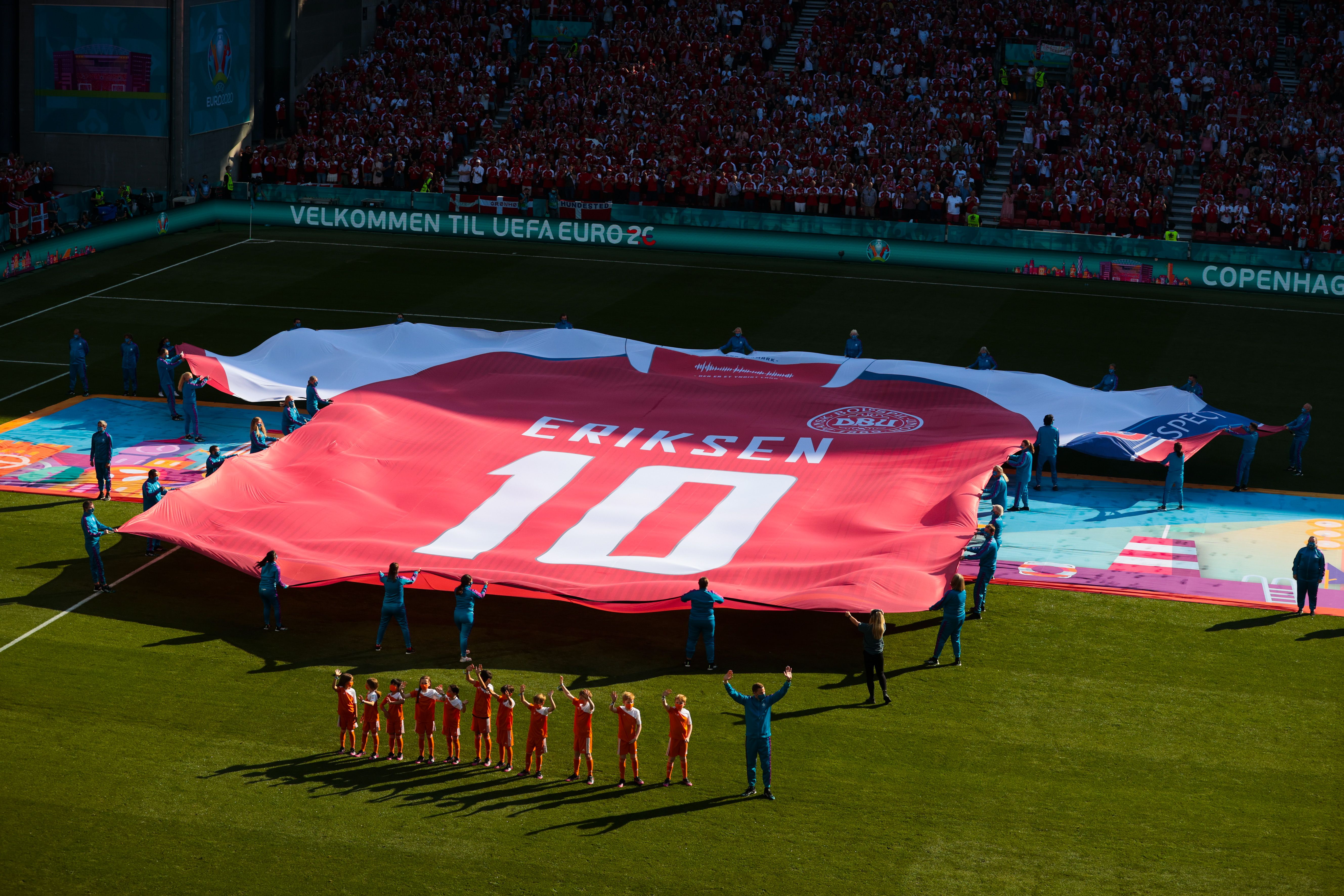 COPENHAGEN, Denmark — A giant Christian Eriksen jersey was unveiled ahead of Denmark's 2-1 loss to Belgium. The match was stopped in the 10th minute to pay tribute to Eriksen, who remains in the hospital.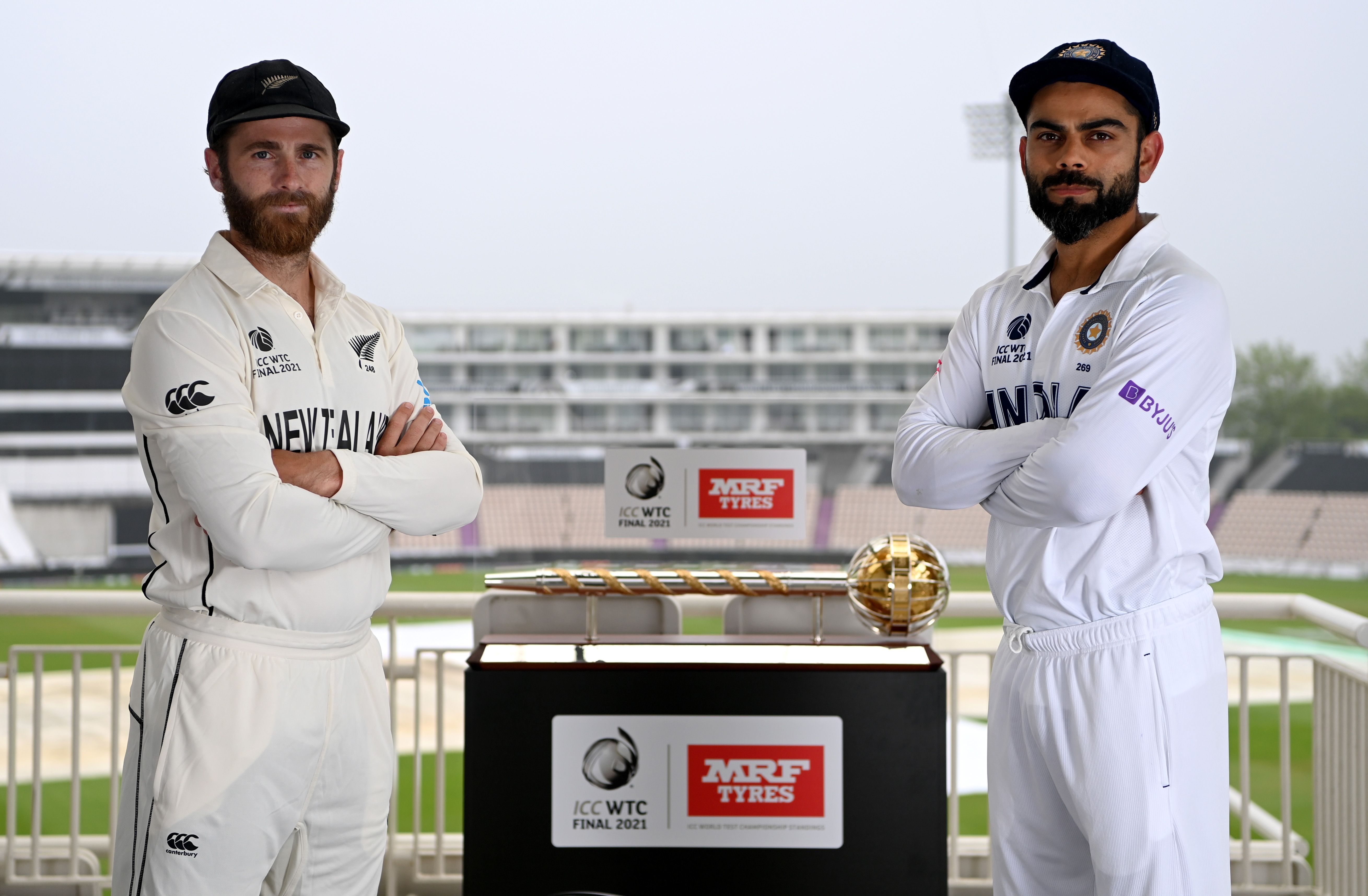 SOUTHAMPTON, England — Rival captains Kane Williamson of New Zealand and Virat Kohli of India pose for a photo ahead of today's ICC World Test Championship Final. Preview the matchup.
5. 🇺🇸 Olympic trials: Manuel fails to qualify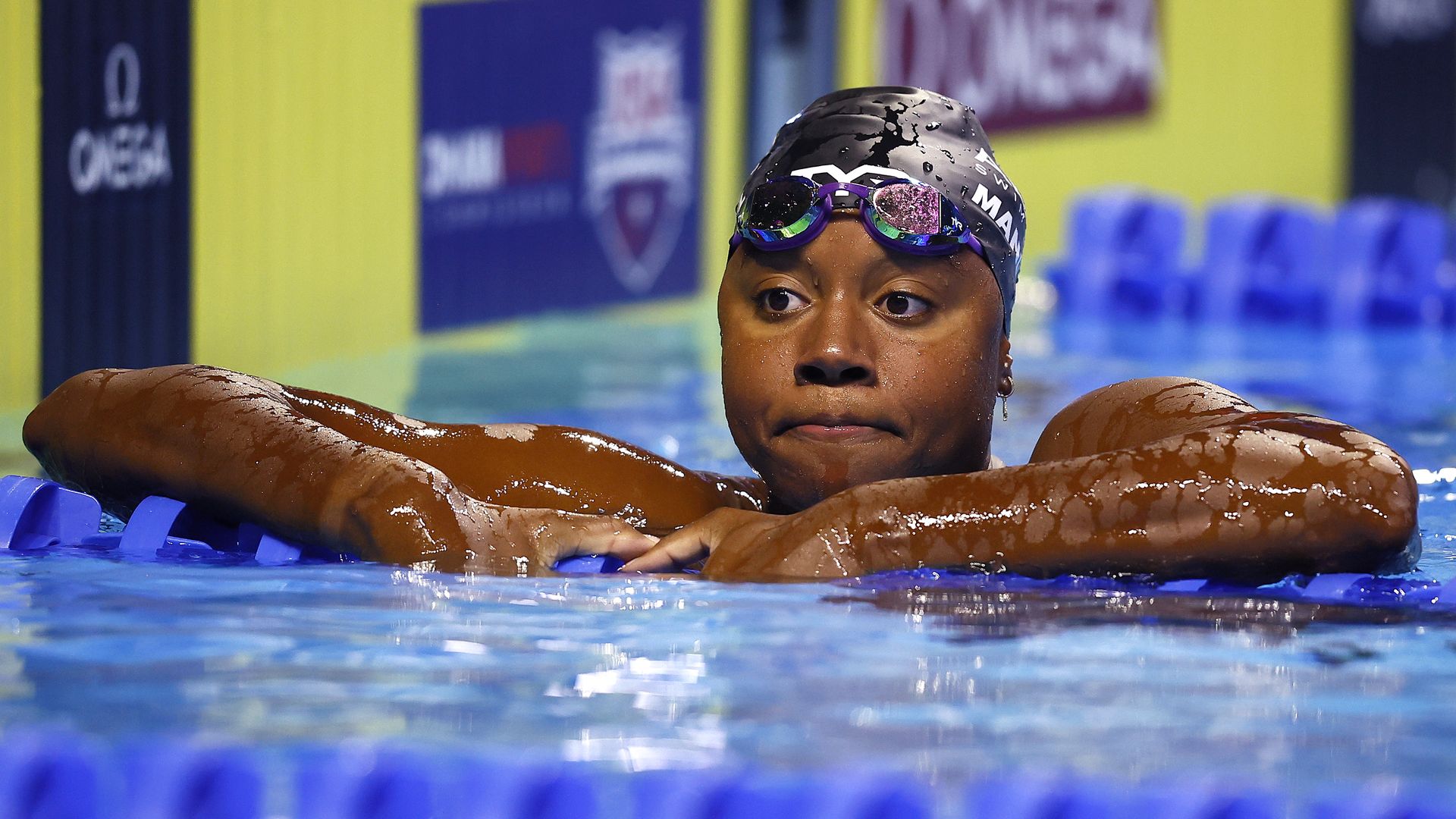 Simone Manuel, the first Black woman to win an individual swimming Olympic gold medal, won't get a chance to defend her title in Tokyo.
Driving the news: Manuel failed to make the 100-meter freestyle finals at the U.S. Olympic trials on Thursday, five years after winning the event in Rio.
The 24-year-old still has a chance to qualify for the Olympics in the 50-meter freestyle, an event in which she holds the American record.
But as Manuel revealed through tears Thursday night, she's not the same swimmer she was a few years ago.
What she's saying: At an emotional post-race news conference, the Texas native detailed her miserable 2021 season.
Manuel was diagnosed with "overtraining syndrome" this past year, which basically means she burned out her body through excessive exercise and insufficient rest.
"My body wasn't doing what I knew it was capable of," said Manuel. "Just walking up the stairs to the pool, I was gassed. ... It got to the point that I didn't even feel like going to the pool."
The big picture: Manuel is one of many Olympic hopefuls who may have starred in 2020, but now find themselves scrambling after a hectic year that saw their lives — and training schedules — upended.
Yes, but ... Manuel, who won a record seven medals at the 2019 world championships, is taking it all in stride. Awesome outlook:
"This was the first time, before I even dove in for a race, that I was actually proud of myself. I think that's a big step [and] I hope that inspires more athletes to feel that way."
"That's what's giving me peace. I know I've given everything I possibly could to even be here. I continued to stay strong in this process, even when there were times I wanted to give up."
6. 🎮 Brady, Mahomes share Madden cover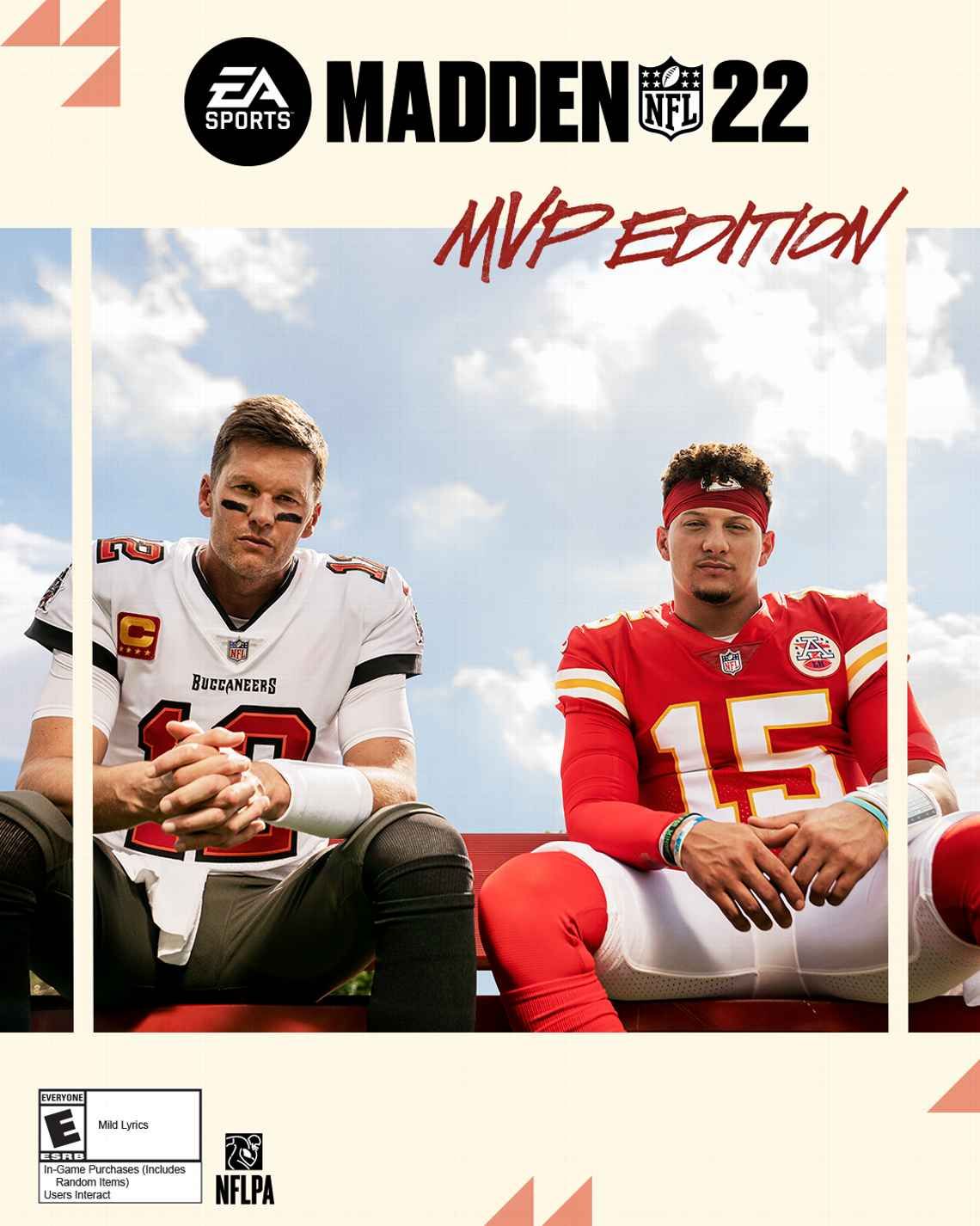 Tom Brady and Patrick Mahomes will share the cover of Madden 22, the first edition to feature co-cover athletes since Madden 10 (Troy Polamalu and Larry Fitzgerald). The game comes out in August.
By the numbers: Brady's Buccaneers beat Mahomes' Chiefs 31-9 in Super Bowl LV in February. It was the fifth time they've faced each other, with Brady improving to 3-2 (2-0 in the playoffs).
Brady: 6,778-10,598 (64.0%), 79,204 yards, 581 TD, 191 INT, 97.3 passer rating; 636 carries, 1,043 yards, 25 TD; 230 wins, 69 losses (76.9%).
Mahomes: 1,114-1,687 (66.0%), 14,152 yards, 114 TD, 24 INT, 108.7 passer rating; 172 carries, 808 yards, 6 TD; 38 wins, 8 losses (82.6%).
Wild stat: When Brady was drafted in 2000, Mahomes was four years old.
7. ⚡️ Lightning round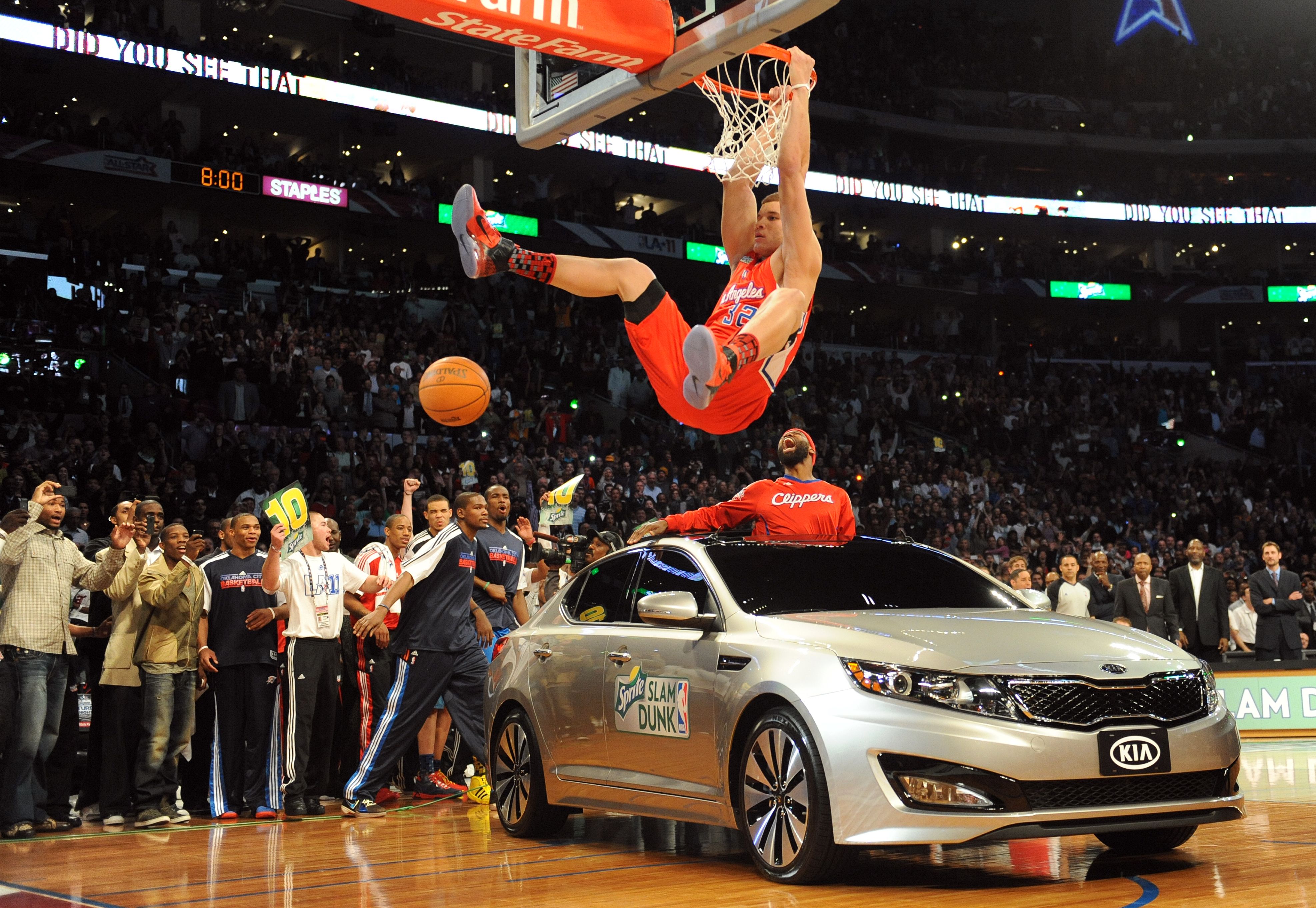 🏀 Fun read: In 2011, Blake Griffin jumped over a Kia. Where is that car now? Still driving an IT bank worker in Tulsa to work each day. Dive in.
⚽️ USMNT schedule: The USMNT's World Cup Qualifying schedule is set, with the opening game on Sept. 2 in El Salvador. Their other six opponents: Mexico, Canada, Honduras, Jamaica, Panama and Costa Rica.
🎾 Osaka withdraws: Naomi Osaka has withdrawn from Wimbledon, which begins in 10 days. "She is taking some personal time with friends and family," her team said in a statement.
🏆 NBA All-Rookie ... First team: LaMelo Ball (CHA), Anthony Edwards (MIN), Tyrese Haliburton (SAC), Saddiq Bey (DET), Jae'Sean Tate (HOU); Second team: Immanuel Quickley (NYK), Desmond Bane (MEM), Isaiah Stewart (DET), Isaac Okoro (CLE), Patrick Williams (CHI).
🏒 NHL player poll: 68% of NHL players don't want regional divisions to stick around beyond this season, but 66% said they'd like to see the series-style schedules from this season continue.
8. 📆 June 18, 1985: Ewing to the Knicks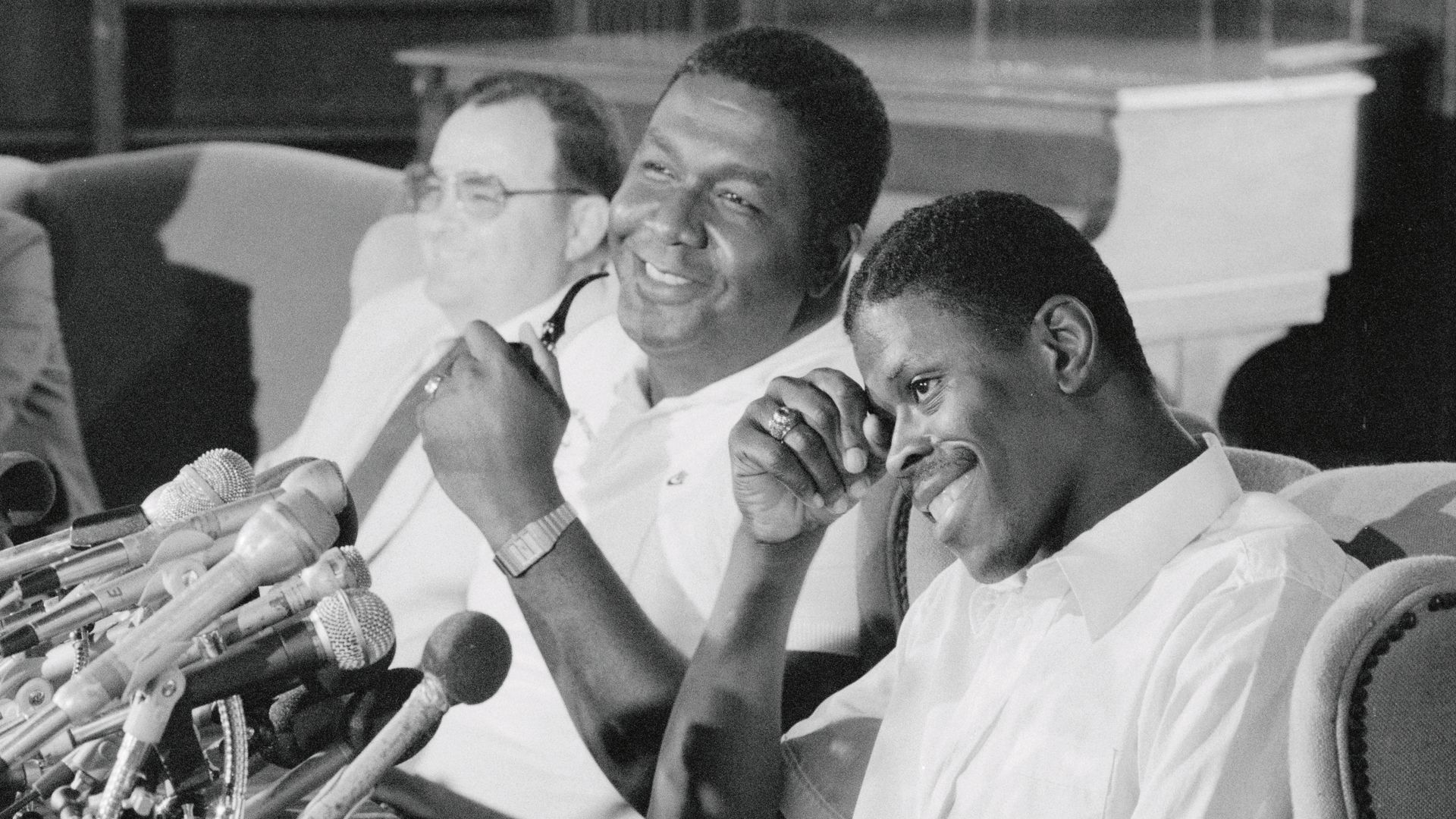 36 years ago today, the Knicks selected Georgetown center Patrick Ewing with the No. 1 pick in the NBA draft.
Why it matters: This was the first draft to use a lottery to determine its order, and it has become a cult classic thanks to the conspiracy theories suggesting it was fixed in the Knicks' favor.
What happened: The lottery was set up on a stage with a giant, spinning plastic drum that would hold seven large envelopes — one for each non-playoff team.
I'm no conspiracy theorist, but you can clearly see the first three and last three envelopes tossed into the drum in one manner while the fourth was thrown in at a different angle, causing the corner to crease.
Lo and behold, commissioner David Stern — who grew up a Knicks fan — picked that creased envelope first and New York got their prize.
Was it fixed? Was it purposely creased? Was it frozen as another popular theory goes? We'll likely never know, which only serves to fuel these theories even more.
Go deeper: The Ewing conspiracy (SI)
9. 🏀 NBA trivia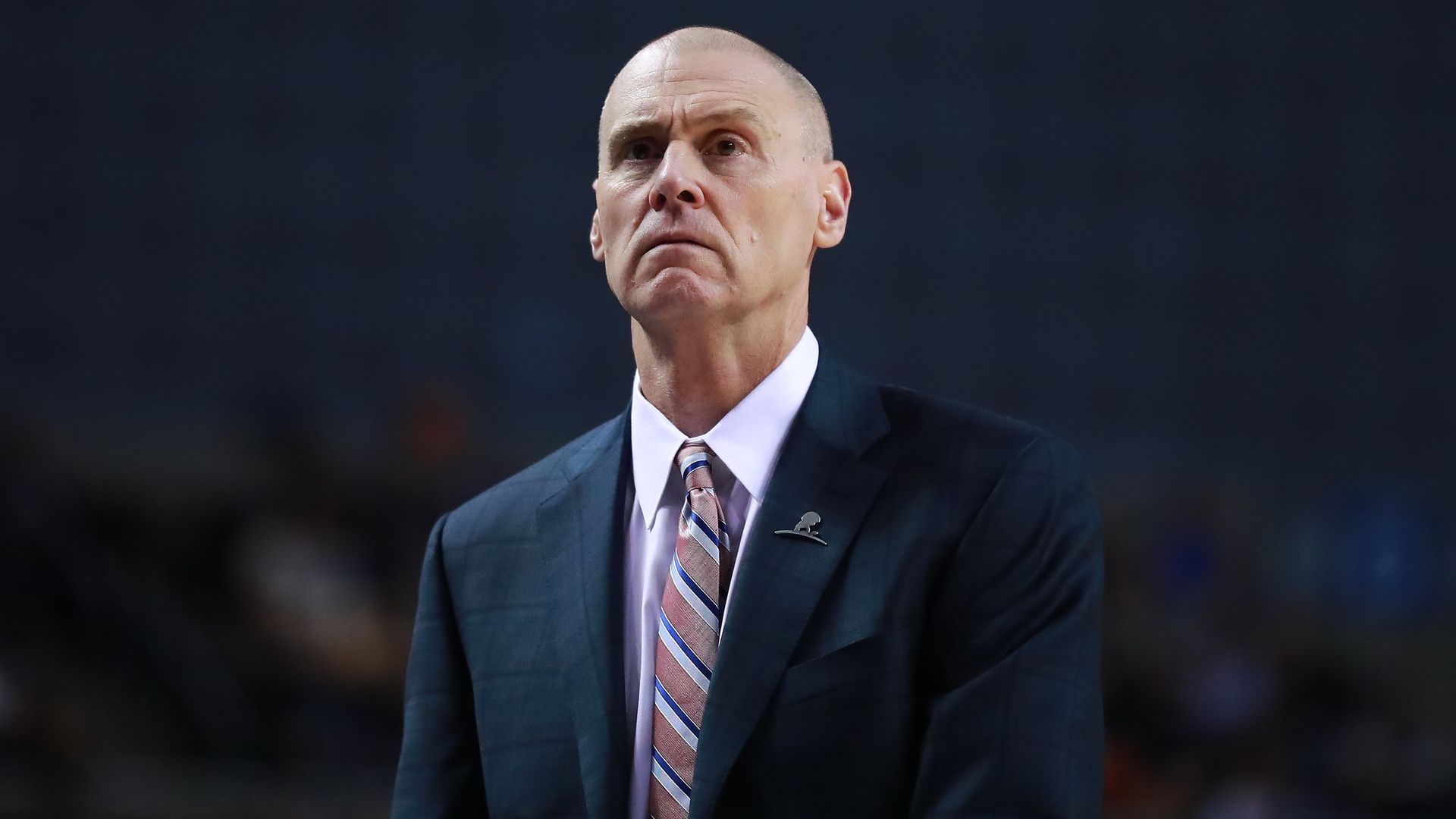 Rick Carlisle, who resigned as Mavericks coach on Thursday, has 836 career wins — 15th-most all-time and third-most among active coaches.
Question: Who are the two active coaches ahead of him?
Hint: Different conferences.
Answer at the bottom.
10. ⚾️ Jersey giveaway: Winner announced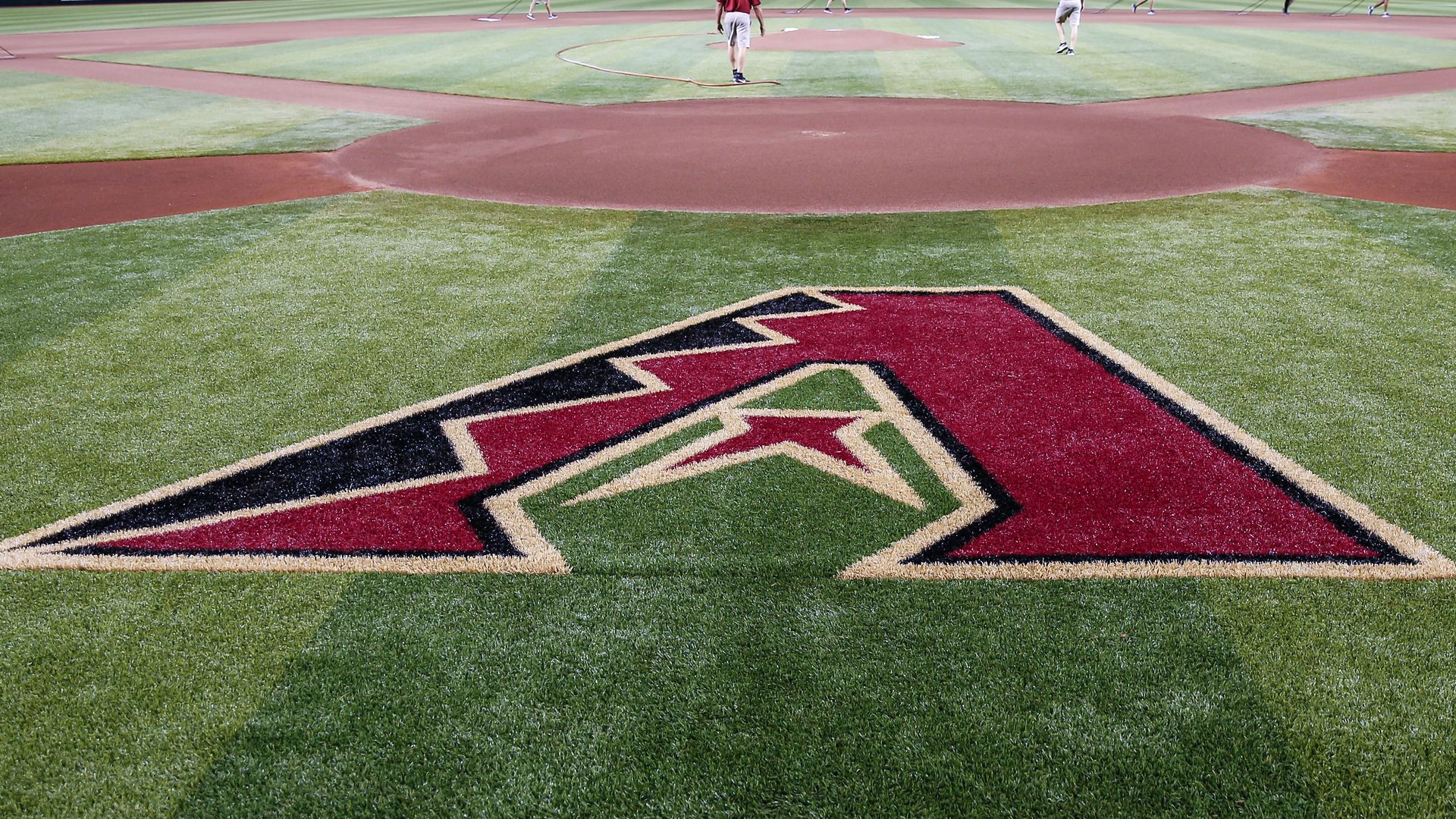 Thank you to the 1,021 people who replied saying why they deserved a Diamondbacks jersey. Some were hilarious, some were absurd, and all were a ton of fun to read.
Catch up quick: On Tuesday, I mistakenly wrote that the Diamondbacks had lost 20 straight games, rather than 20 straight road games. To make up for it, I decided to give away a Diamondbacks jersey and asked you to write in explaining why you deserved it.
The latest: Arizona lost their 23rd straight road game on Thursday, setting a new MLB record. ... Meanwhile, the Orioles suffered their 19th straight road loss.
Here's your winner: Ryan Doll, a first lieutenant in the U.S. Air Force.
Kendall, I would venture to say I have a good reasoning to earn the jersey because of what I would plan to do with it. Let me explain…
My good friend, a huge Diamondbacks fan, and I are currently stationed together in England with the U.S. Air Force. We've known each other since 2017 and serving together has definitely brought us closer together.
Just as we entered lockdown in England (which has been one of the lengthiest in the world), his mother passed away unexpectedly just outside of Phoenix. If lockdown wasn't hard enough on a single guy, unable to interact with anyone, this just made it even harder.
Then a week ago, he found out his dad has cancer and he's having to return to the states on emergency leave once again, with risk of losing both parents within a two-year span, all while being stationed overseas.
Would love to be able to give him a token of encouragement as he travels back to Arizona to now take care of his dad.
Response: Ryan, you're a great friend. Thank you both for your service. We're definitely hooking him and his dad up with jerseys, and I've contacted the Diamondbacks to hopefully get them more than that.
Enjoy the weekend,
Kendall "Typos can be blessings" Baker
Trivia answer: Gregg Popovich (1,310 wins) and Doc Rivers (992)
🙏 Thanks for reading. Don't forget to refer your friends (axios.com/referral) and follow us on Twitter: @thekendallbaker / @jeffreytracy.