Axios Sports
July 19, 2022
👋 Good morning! It's me again, back with some more sports news.
Today's word count: 1,640 words (6 minutes).
Let's sports...
1 big thing: ⚽️ USWNT gets revenge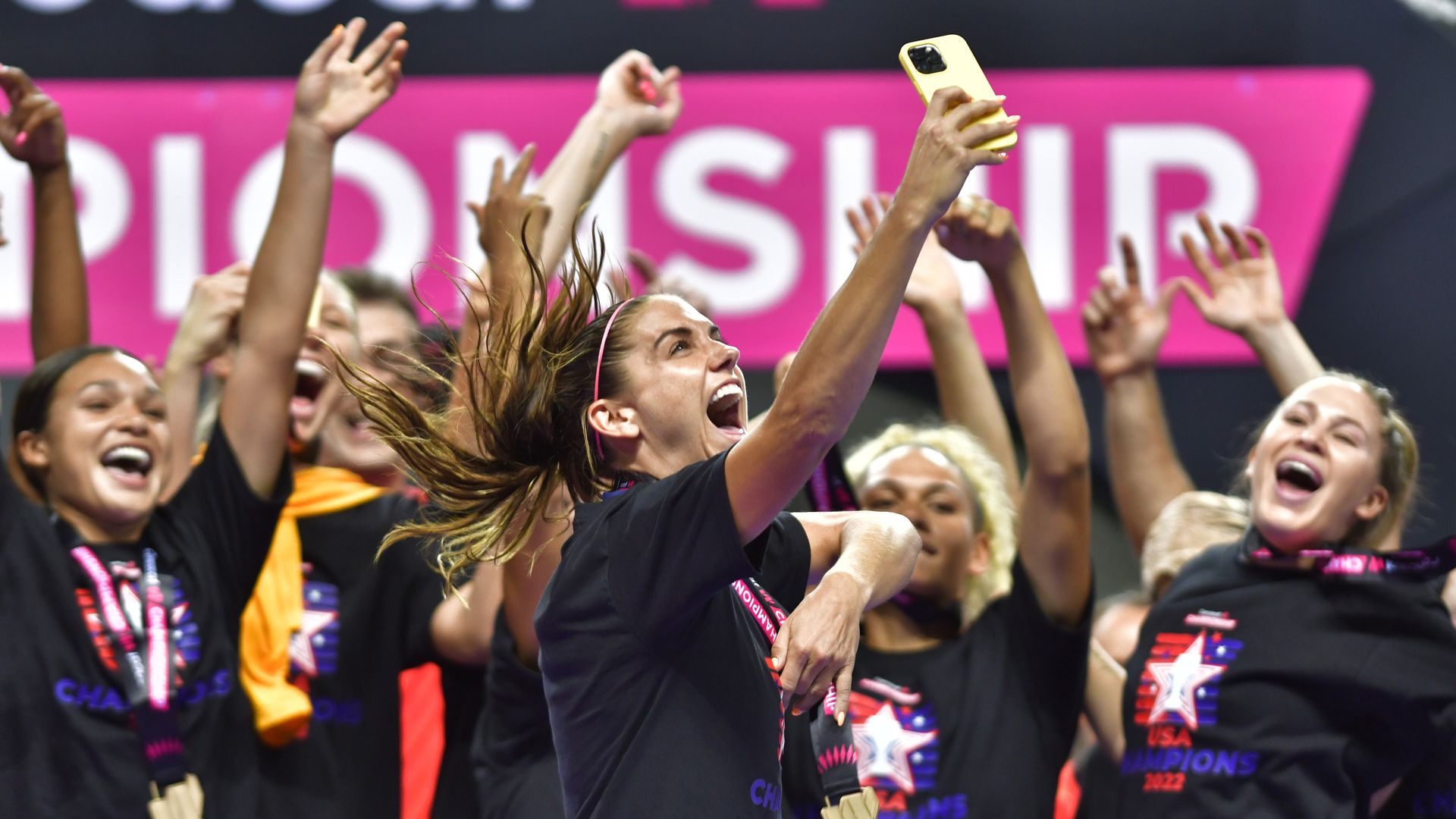 Alex Morgan converted a penalty in the 78th minute as the U.S. beat Canada, 1-0, on Monday night in Mexico to win the CONCACAF W Championship.
Why it matters: The victory secured a spot in the 2024 Olympics and helped the U.S. get revenge on their neighbors to the north.
This was a rematch of the Olympic semifinal a year ago in Tokyo, which Canada won 1-0 on a late penalty.
That marked Canada's first win over the U.S. in 20 years, and they went on to win gold, while the Americans took bronze.
By the numbers: The USWNT has won 33 straight World Cup or Olympic qualifying matches, and it's been 4,274 days (!!!) since they've allowed a goal in CONCACAF play.
The big picture: America owns CONCACAF — that much is clear. But with international women's soccer tournaments taking place around the world this month, the USWNT is being judged on a global scale.
The Euro tournament, happening now in England, has shown just how talented the continent's best teams are as they battle it out in a field the U.S. simply can't get in CONCACAF.
ESPN recently ranked the world's 50 best women's soccer players, and the U.S. had six (down from 11 the year prior) and just one in the top 10 (down from three).
Looking ahead: With the next Women's World Cup almost exactly a year away, the gap that once existed between the U.S. and other top countries could be closing.
Go deeper: Watch out USWNT, the Europeans are coming (The Ringer)
2. ⚾️ Soto wins Derby amid trade talks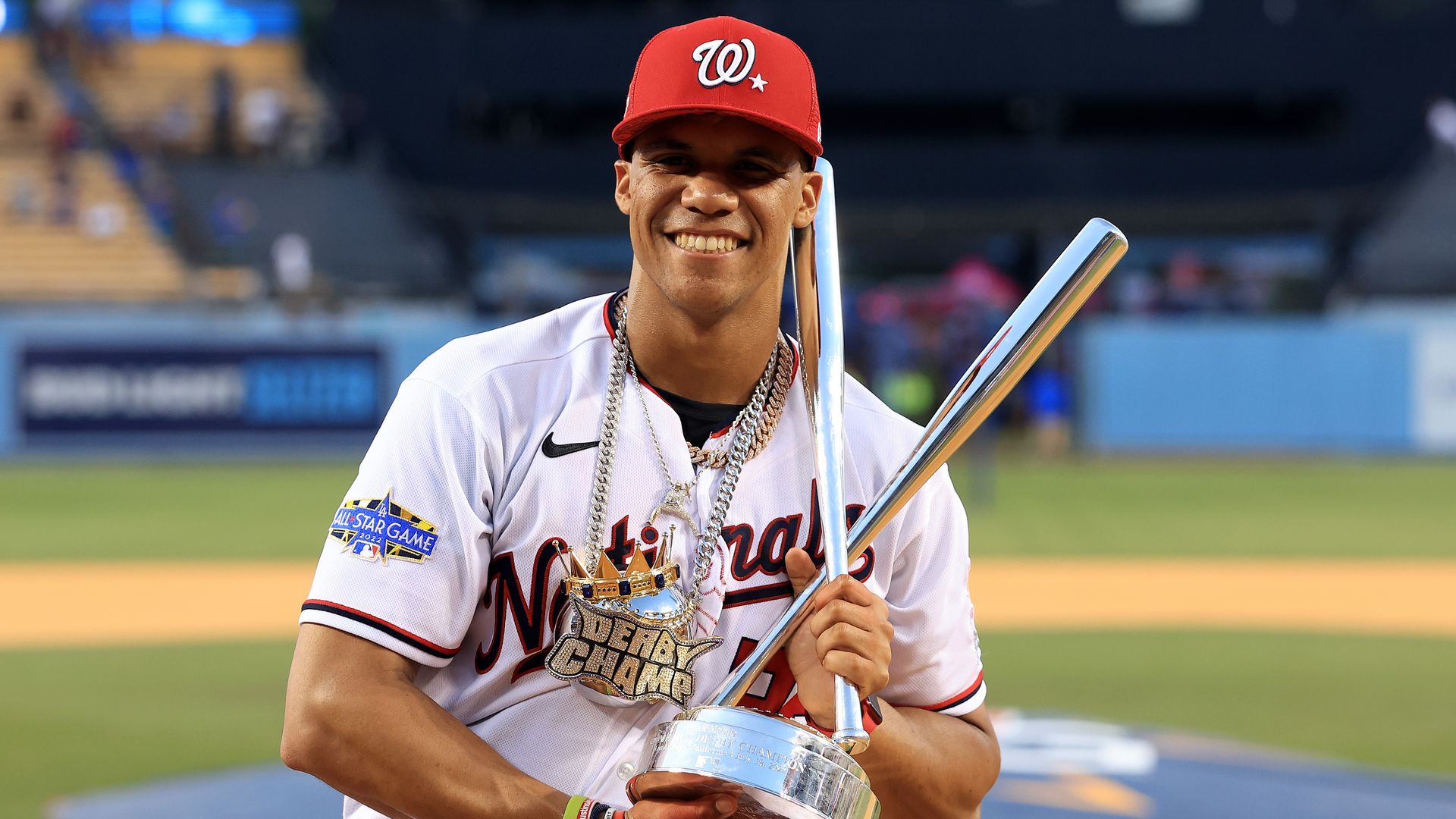 Nationals slugger Juan Soto held off Mariners rookie Julio Rodríguez to win Monday night's Home Run Derby.
The backdrop: Soto's win came one day after reports surfaced that the Nationals are exploring trade possibilities for their generational superstar after he rejected a 15-year, $440 million extension.
A drama-filled month for the cellar-dwelling Nationals — who are also exploring a sale of the franchise — was briefly put on hold Monday night to marvel at moonshots.
But Soto ultimately wearing the crown certainly won't decrease the buzz surrounding him in Los Angeles, which he finds "uncomfortable."
Notes:
23 years old: Part of the reason why Soto is so valuable is that he's still just 23 somehow, which is the same age as some players in this year's Futures Game, which is designed to showcase elite prospects.
11,191 yards: Rodríguez put on a show with a total home run distance of 33,573 feet (~11,191 yards). That would make him the Seahawks all-time leading rusher, a title currently held by Shaun Alexander (9,429).
🎥 Watch: Highlights (YouTube)
3. 📺 The streaming squeeze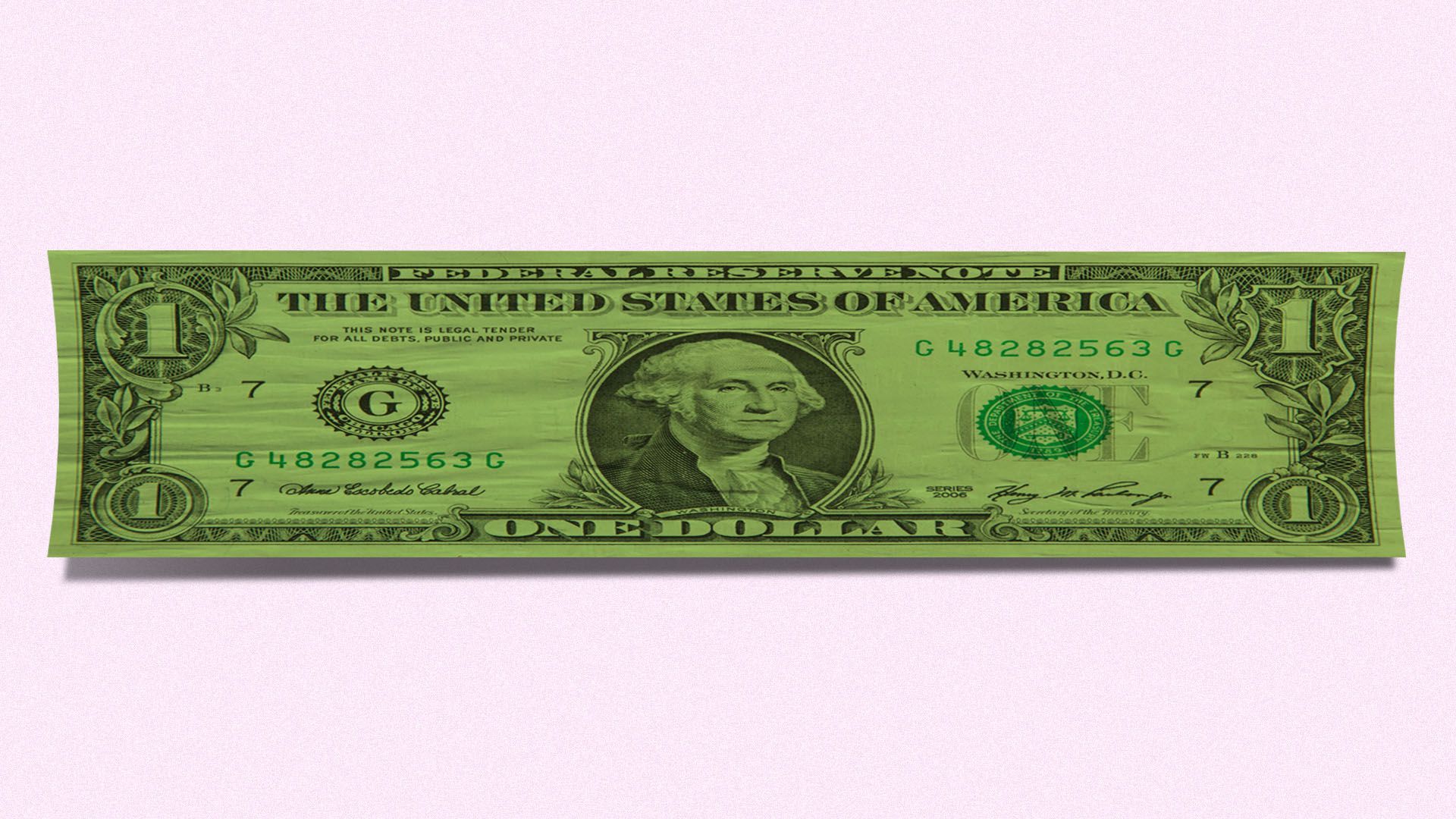 Streaming services are at a precarious point where they're squeezing both consumers' wallets and media companies' bottom lines, Axios' Tim Baysinger writes.
Driving the news: Disney is increasing the monthly price of ESPN+ by $3 ($6.99 to $9.99) starting in August. That's a 43% jump, making it Disney's second-most expensive streaming service behind Hulu's ad-free option.
State of play: Companies are trying to reach lofty profit deadlines after having bet the farm on streaming, and price hikes can help earnings.
Yes, but: Doing so while inflation presses its thumb on spending habits risks the loss of consumers who'd rather cancel than pay more.
The backdrop: For years, investors rewarded companies launching into streaming. But investor confidence has waned in 2022 amid stalled growth and, in some cases, declining subscribers.
Disney's direct-to-consumer segment took a $887 million operating loss last quarter, mostly due to increasing content budgets and the rights fees for live sports.
Meanwhile, regional sports networks are getting into streaming and charging higher prices compared to more general streamers, betting that sports-crazed fans are willing to fork over more money.
What to watch: The streaming industry will be holding its breath as Netflix kicks off another round of media earnings this afternoon, where it's expected to bleed another two million subscribers.
Netflix will join Disney+ later this year in launching a cheaper, advertiser-supported option as another way to wring streaming profits out of a slowing market.
Disney secured a record $9 billion in advertising commitments during its Upfront ad sales event this year, thanks in large part to the upcoming ad-supported tier.
💰 FYI: The price hike won't affect the cost of the "Disney Bundle," which looks like an even better deal now. Paying for Disney+, Hulu (with ads) and ESPN+ separately will be $24.97 per month, whereas the bundle costs $13.99.
4. ⚡️ Lightning round
⚾️ Boras is everywhere: The top three picks in this year's MLB draft are all represented by superagent Scott Boras, who also reps the most wanted man in baseball: Juan Soto. It's Boras Corp's world, we're all just living in it.
🇷🇺 Daria's truth: Star Russian tennis player Daria Kasatkina says she's dating a woman. Her comments come as Russia considers tightening already strict restrictions on publicly discussing LGBTQ relationships.
⛳️ Feherty to LIV: Popular golf broadcaster David Feherty is leaving NBC and is expected to join LIV. Welcome to golf's new ritual: Major ends, LIV speculation starts.
🎓 NIL salary cap: Speaking at SEC Media Days, Ole Miss football coach Lane Kiffin said he thinks there should be an NIL salary cap to help even the playing field.
5. ⚾️ A new voice: Meet Joe Davis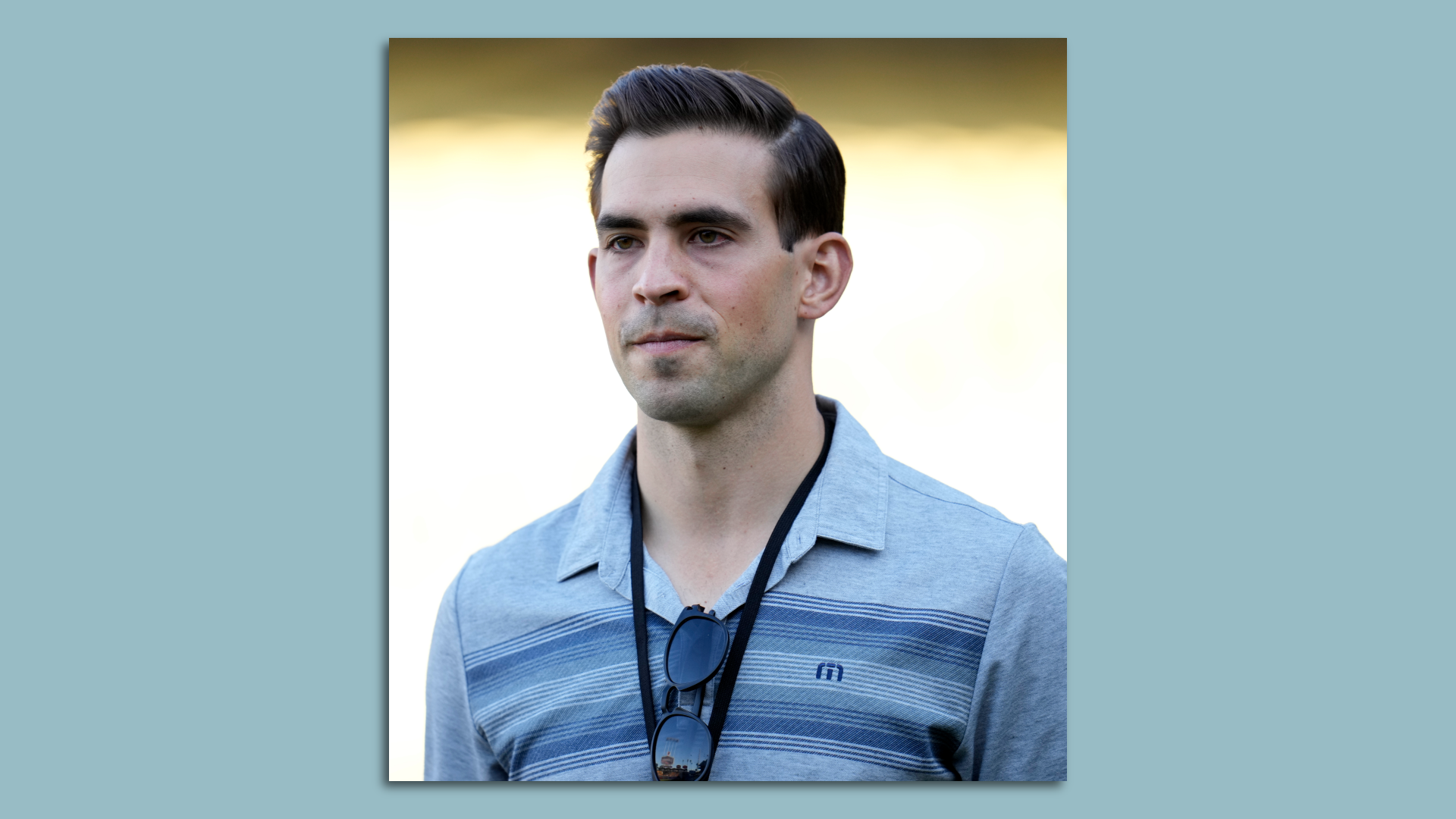 For the first time since 2000, someone other than Joe Buck will call play-by-play for the MLB All-Star Game. His name is Joe Davis, and his voice is about to become much more familiar, Axios' Jeff Tracy writes.
The big picture: When Buck moved to ESPN earlier this year, Davis replaced him as Fox's lead MLB commentator. Tonight's call will be his biggest assignment to date — until this fall's World Series.
The backdrop: Davis, 34, has worked his way up the ranks surprisingly fast, and Buck is neither the first nor biggest industry titan whose shoes he's filled. Those belong to Vin Scully.
Davis played QB at Beloit College in Wisconsin, a tiny D-III school whose less intensive athletics schedule allowed him to call basketball and baseball games the rest of the year.
After graduating in 2010, he became the voice of the Montgomery Biscuits (Rays Double-A). By 2014, he was calling football, basketball and baseball games for FS1.
In 2016, Davis became an alternate in the Dodgers' booth, and a year later he replaced Scully as the voice of the team. He was prepared, having studied story structure to help emulate Scully's style.
What they're saying: "It's just amazing, the little wrinkles he's always ready for, and it never feels scripted," Davis told NYT of Buck. "When the moment happens, he captions it … and gets out of the way."
The same has been said of Davis: "I was caught off guard by a young broadcaster who actually wasn't over-talking," Fox Sports exec Brad Zager said of the first time he heard Davis about a decade ago.
"He was ... letting the crowd be part of the broadcast. That's stuff you usually teach to people as they grow in this business — let the moment breathe, don't try to be the star — and he had it naturally."
Go deeper: The best broadcast booths to call an MLB All-Star Game (The Big Lead)
6. 🙈 Whoopsies: Come on, camera guy!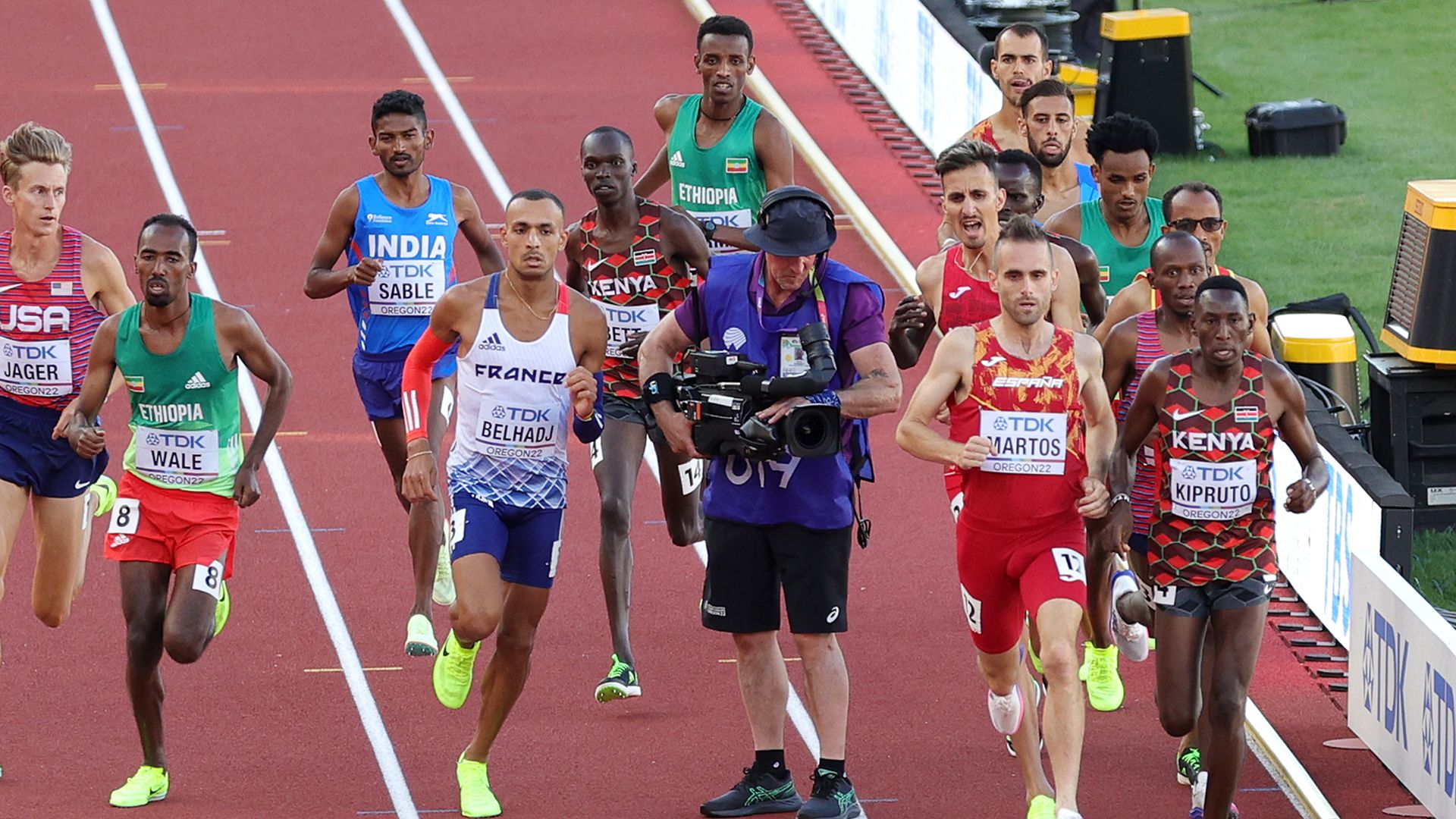 Steeplechasers are no strangers to obstacles, but Monday's men's final at the World Championships presented a new one.
Whoopsies: In addition to the 28 barriers and seven water pits, runners had to avoid an oblivious cameraman who'd wandered onto the track.
The 15 men successfully swerved around him while he filmed the women's triple jump nearby.
Reigning Olympic champion Soufiane El Bakkali of Morocco emerged victorious.
7. 🌎 Photos from across the pond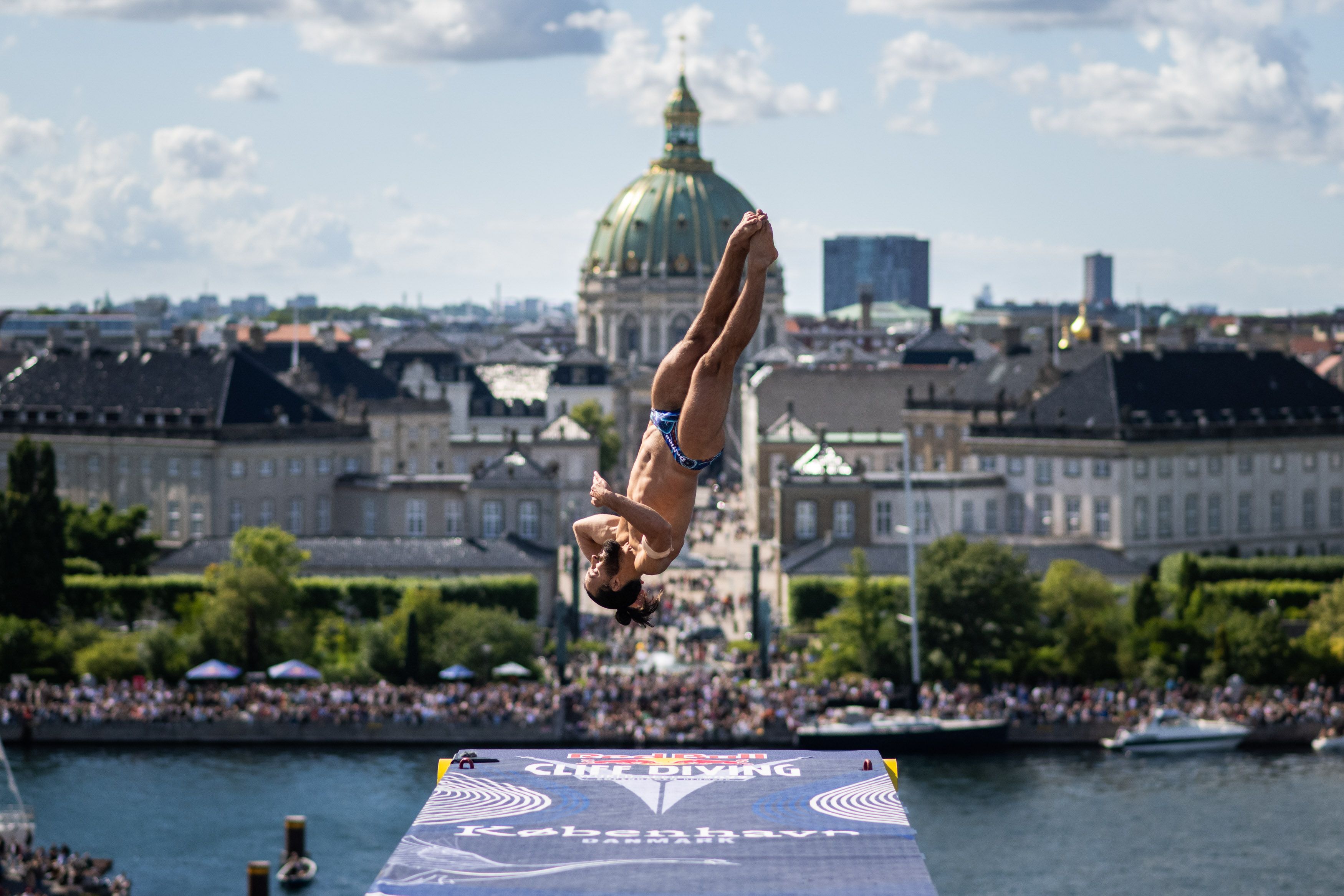 COPENHAGEN, Denmark — The Red Bull Cliff Diving World Series arrived in the Danish capital this past weekend, where divers jumped off the roof of the city's opera house. Casual!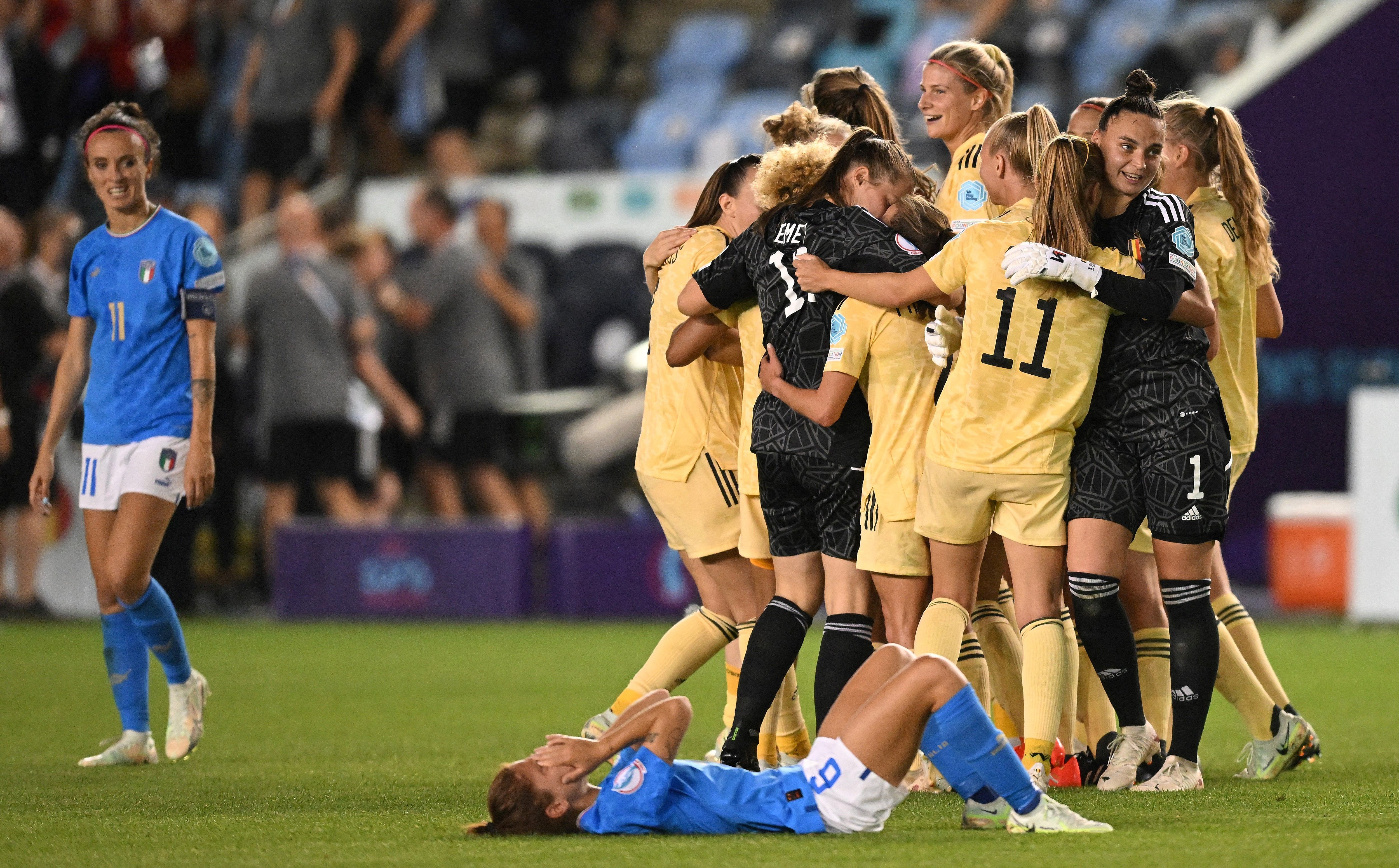 MANCHESTER, England — Belgium beat Italy, 1-0, on Monday to knock the Azzurri out of the 2022 Women's Euro and reach the knockout stages of a major tournament for the first time.
What's next: The quarterfinals begin tomorrow. See slate.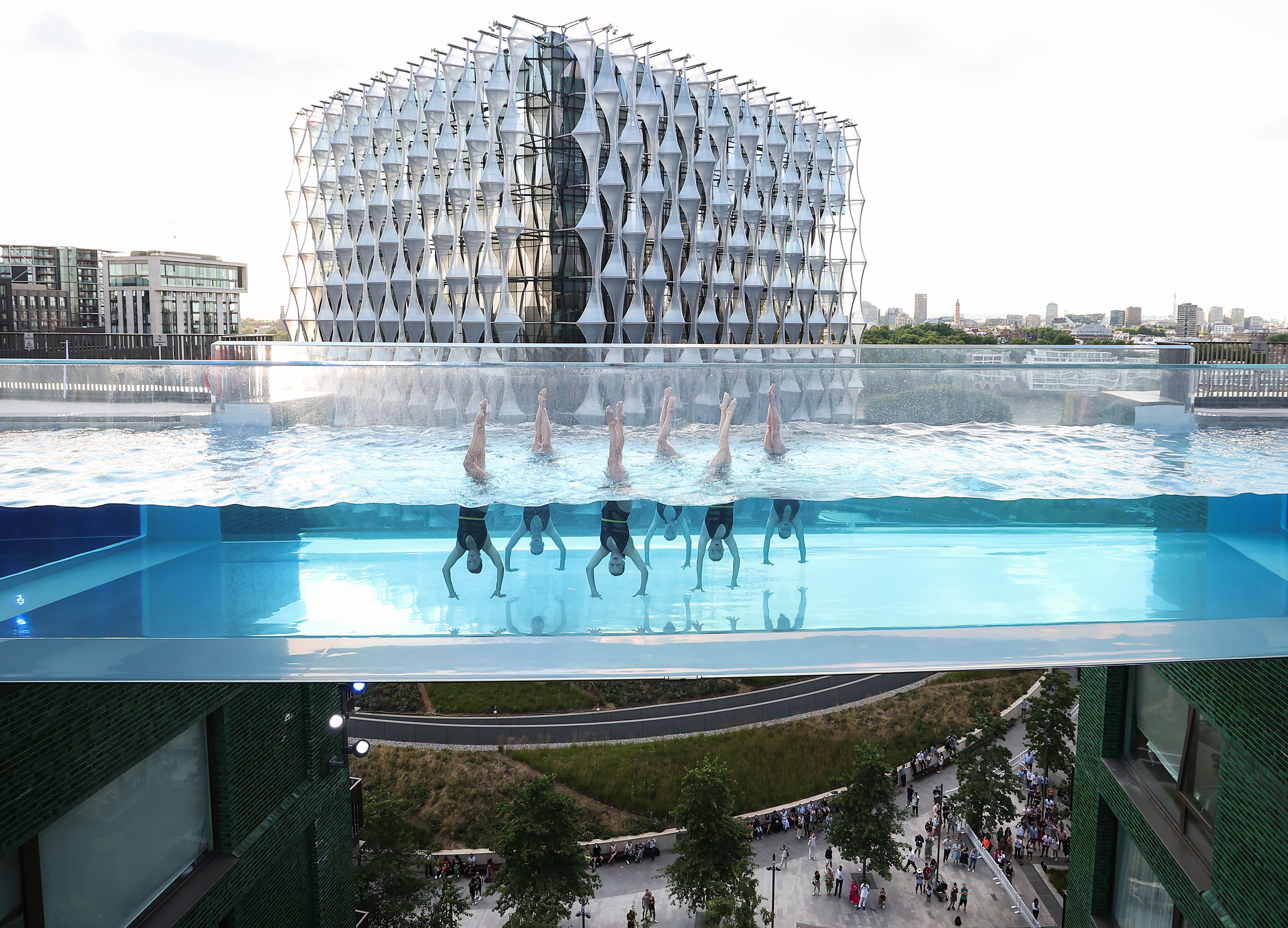 LONDON — The world-famous Aquabatix synchronized swimming team performed in the Sky Pool at Embassy Gardens, a "floating" 82-foot pool that connects two residential towers, 10 stories high.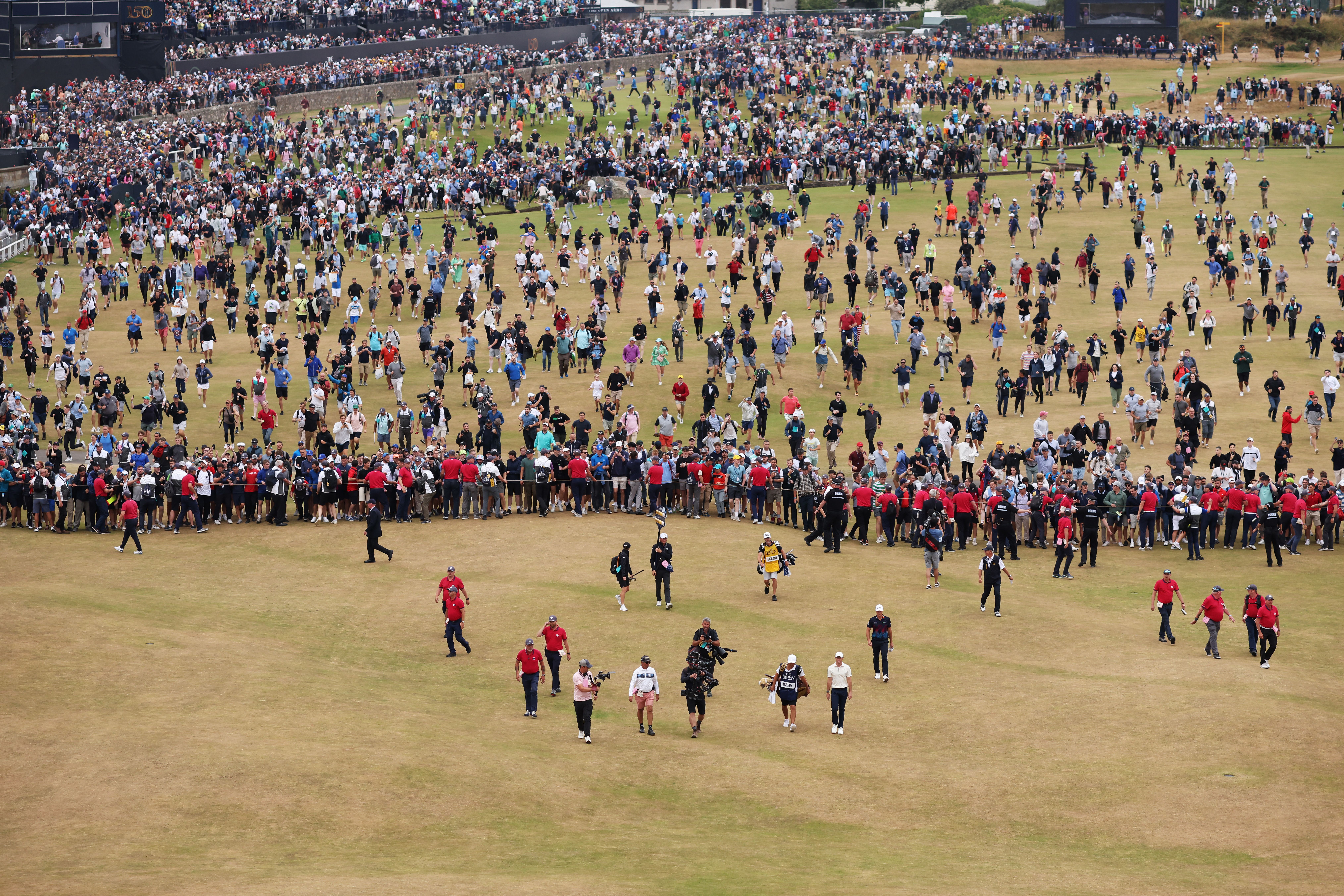 ST. ANDREWS, Scotland — Something tells me this week's event at TPC Twin Cities won't quite compare to St. Andrews. No offense to Minnesota.
8. 📺 Watchlist: Stars out in Hollywood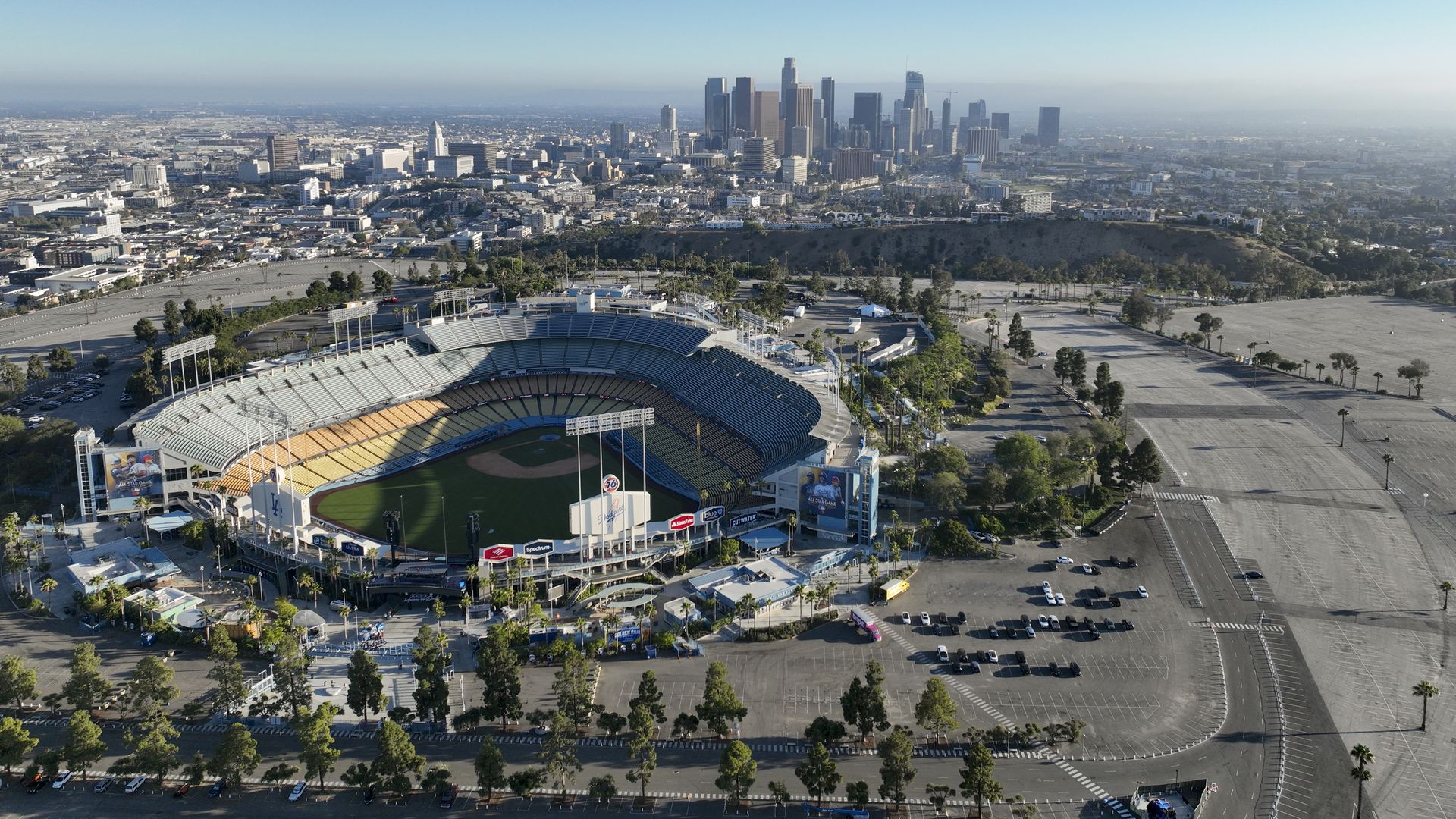 Dodger Stadium hosts tonight's 92nd MLB All-Star Game (8pm ET, Fox). Here are the starting lineups:
AL: Alejandro Kirk (C, TOR); Vladimir Guerrero Jr. (1B, TOR); Andrés Giménez (2B, CLE); Rafael Devers (3B, BOS); Tim Anderson (SS, CWS); Aaron Judge (OF, NYY); Giancarlo Stanton (OF, NYY); Byron Buxton (OF, MIN); Shohei Ohtani (DH, LAA); Shane McClanahan (SP, TB)
NL: Willson Contreras (C, CHC); Paul Goldschmidt (1B, STL); Jeff McNeil (2B, NYM); Manny Machado (3B, SD); Trea Turner (SS, LAD); Ronald Acuña Jr. (OF, ATL); Mookie Betts (OF, LAD); Joc Pederson (OF, SF); William Contreras (DH, ATL); Clayton Kershaw (SP, LAD)
More to watch:
9. ⚾️ MLB trivia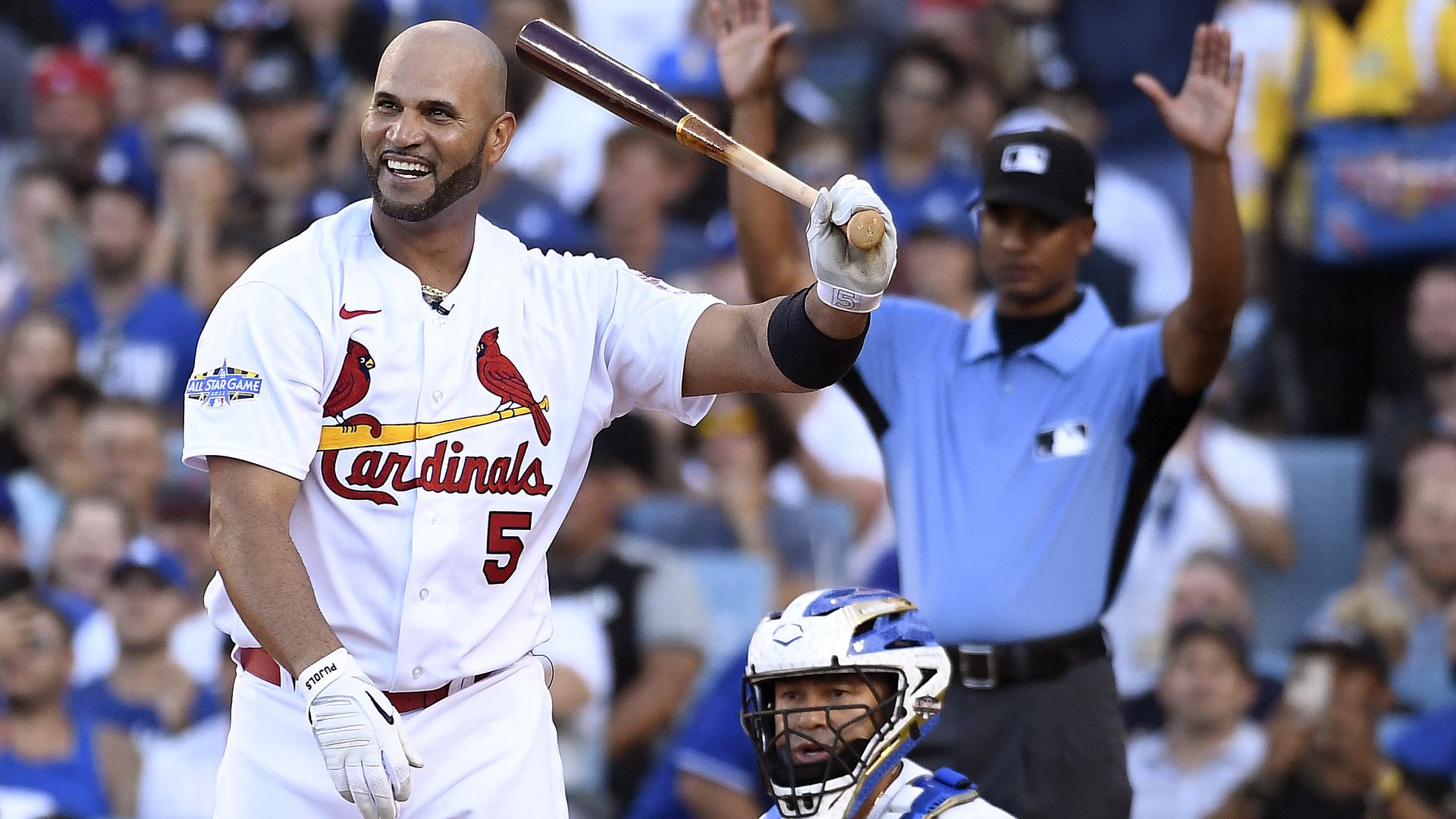 Albert Pujols, who was an absolute joy to watch at the Derby, is one of seven players in MLB history with 500 HR and 3,000 hits.
Question: Name the other six.
Hint: Three played this century.
Answer at the bottom.
10. 🎓 Poll: Big 12 or Pac-12?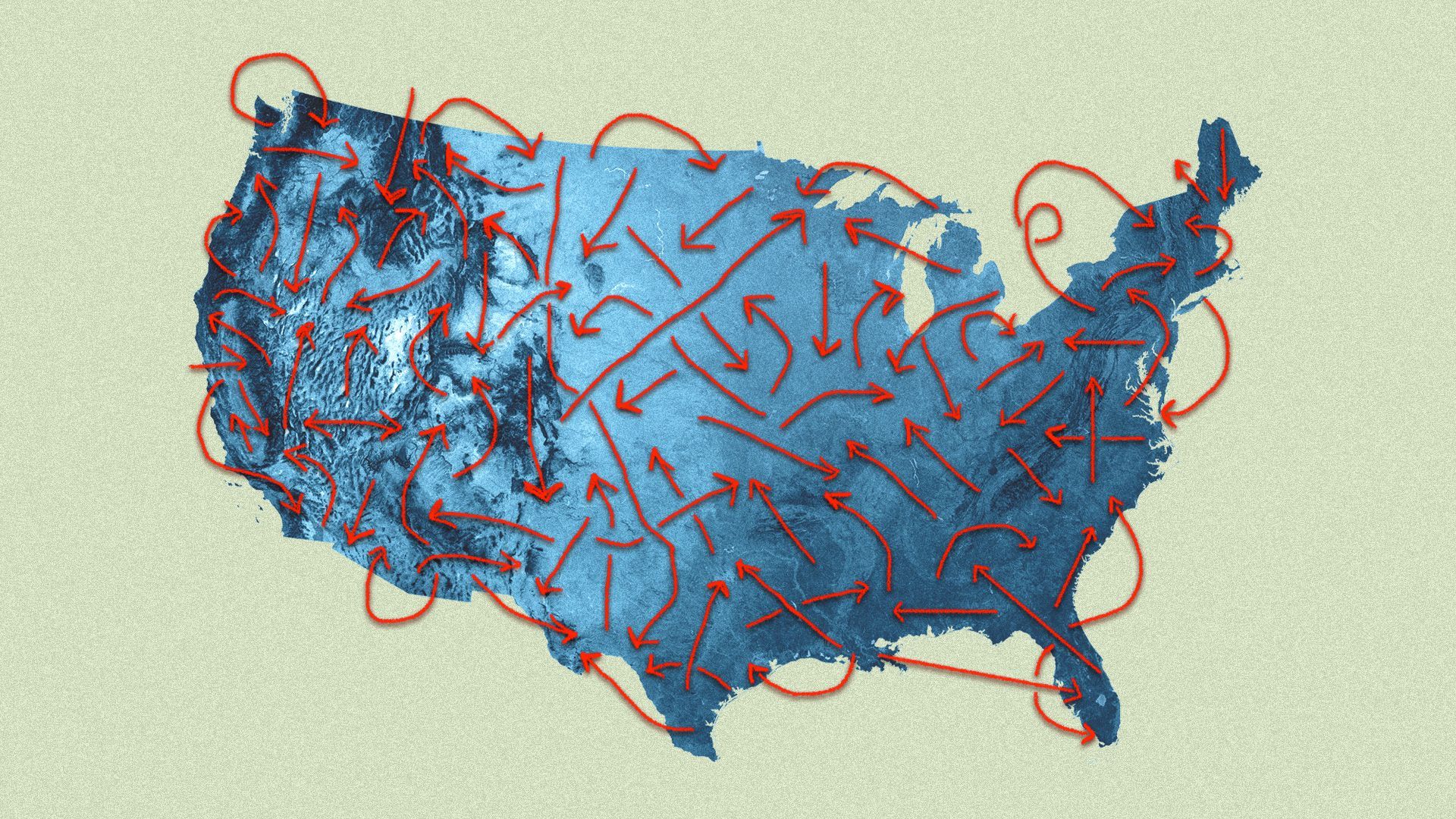 Partnerships talks between the Big 12 and Pac-12 have officially ended, ESPN reports.
Click to answer: Which conference is in a better position in this new era of realignment?
Thanks for voting. We'll share the results tomorrow.
Talk tomorrow,
Kendall "Loves jumping off opera houses" Baker
Trivia answer: Hank Aaron, Willie Mays, Eddie Murray, Rafael Palmeiro, Alex Rodriguez, Miguel Cabrera
🙏 Thanks for reading. Follow us on Twitter: @kendallbaker and @jeffreytracy. Tell your friends to sign up.