👋 Good morning! I tried to write a season preview for both men's and women's college basketball in one day using 1,774 words. It was an experience, but I loved it. Hope you enjoy.
🏀 Men: The season tips off tonight at Madison Square Garden with an epic doubleheader: (3) Kansas vs. (4) Duke at 7:30pm ET, followed by (1) Michigan St. vs. (2) Kentucky at 9:30pm ET. Coverage on ESPN.
🏀 Women: The women's campaign gets underway tonight, as well, but there's no ranked-on-ranked action until Sunday, when No. 8 South Carolina visits No. 4 Maryland.
1 big thing: 🎉 College basketball is back
Football and basketball are the two most popular college sports in America; and yet, I've always been struck by the dichotomy between the two.
In football, games happen weekly, and they're all a matter of life and death. If you lose, your season is over — or at least that's what it feels like at the top.
In basketball, games happen throughout the week, and it's more about playing your best in March than winning every night. If you lose, you're fine.
The bottom line: Beginning tonight and through much of the winter, we will watch teams lose and be fine — a calming escape from the intensity of the gridiron, where a missed extra point in September can ruin New Year's. Welcome to college hoops, everybody. Cue the storylines...
Men
The beginning of the end: The "one-and-done" era began in 2006 when the NBA implemented a controversial age eligibility rule. All signs point to that rule being changed back prior to the 2022 draft, restoring the legal right of 18-year-olds to declare out of high school. In other words, the sport you've come to know over the past decade-plus — the landscape you've grown so familiar with — might soon collapse into oblivion. Enjoy it while it lasts.
The Great Western Drought: It's been 23 years since a national champion emerged west of Lawrence, Kan. Heck, the Eastern Time Zone has produced 21 of the past 22 national titles! Will the drought continue? Gonzaga is probably the West's best bet.
Coaching carousel: Former NBA coaches Juwan Howard (Michigan), Jerry Stackhouse (Vanderbilt) and Fred Hoiberg (Nebraska) go back to school. Also: Mick Cronin (Cincy to UCLA), Eric Musselman (Nevada to Arkansas), Buzz Williams (Virginia Tech to Texas A&M), and many more switched jobs.
Women
The year of Sabrina: Sabrina Ionescu averaged 19.9 points, 7.4 rebounds and 8.2 assists last year, led Oregon to the Final Four and has 18 career triple-doubles — a record for both men and women. When she spurned the WNBA to return for her senior season, she instantly became the face of the sport. Next up: Becoming the first player, man or woman, to record 2,000 points, 1,000 boards and 1,000 assists in a career.
Pac-12 rising: With Oregon, Stanford and Oregon State all ranked in the preseason top 7 — and UCLA at No. 11 — the Pac-12 could become the first conference to ever have three No. 1 seeds. Even if they don't, this should be the most thrilling season in recent memory for a league that hasn't won a national title since 1992 (Stanford).
Changing of the guard: Oregon is No. 1 for the first time ever, while longtime power Tennessee isn't in the preseason Top 25 for the first time in 43 years. Meanwhile, No. 5 UConn remains a giant, but other top-tier programs have closed the gap that once existed between the Huskies and everyone else.
2. 👌 What to watch: The new 3-point line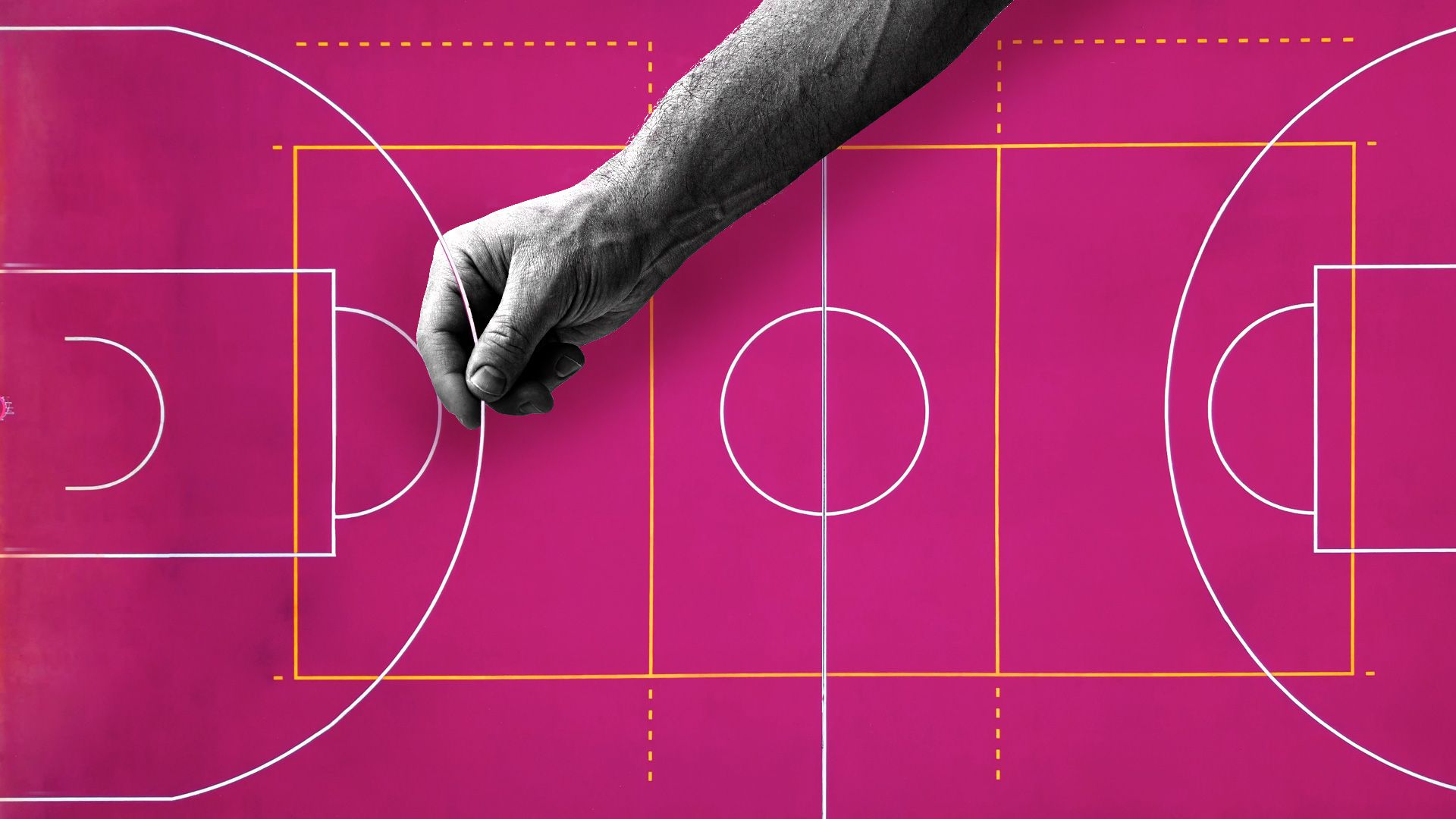 In June, the NCAA Playing Rules Oversight Panel voted to move the men's 3-point line from 20 feet, 9 inches to the international distance of 22 feet, 1.75 inches starting this season. (For reference, the NBA's 3-point line is 23 feet, 9 inches.)
According to the committee, moving the line back will open up the lane for drives/cuts to the basket and additional low-post play, while keeping the 3-point revolution in check by making threes more challenging.
What they're saying: Two coaches. Two takes.
Jim Boeheim, Syracuse: "The guys who can shoot out there, the difference in the distance doesn't matter. It's not important, not relevant. I don't think it will change the number of [threes] at all."
Greg McDermott, Creighton: "You have to be one step closer to that 3-point shooter ... and that's a step farther away from the big guy ... I feel like the NBA's really moved away from the back-to-the-basket big. I'd hate to see that happen in college basketball, and I feel like moving the 3-point line helps that."
As for the women: At the Final Four, coaches voted against joining the men and moving the line back. UConn's Geno Auriemma wasn't thrilled.
Auriemma: "That was stupid, that [we] didn't move the line back. Now you've got two lines on the court. ... The further you move the line back, the better the game becomes. Because only those guys that are really good 3-point shooters will be shooting it."
By the numbers: The women's 3-point line is 20 feet, 9 inches from the hoop at the top of the key — 16.75 inches closer than the new line for the men.
3. 📊 Men's Top 25
Others receiving votes: Washington (164), Colorado (152), Tennessee (78), Marquette 68, FSU (36), Davidson (34), Harvard (24), Illinois (14), Missouri (13), Mississippi St. (12), Houston (11), Georgetown (11), Cincinnati (8), Notre Dame (7), Creighton (4), Syracuse (3), NC State (3), Vermont (2), Alabama (2), USC (2), Liberty (2), Michigan (2), Dayton (1), Colgate (1), Providence (1)
Notes:
No. 1 Michigan St. doesn't have a top NBA prospect on their roster, which is atypical of a top-ranked team. But superstar Cassius Winston leads a well-balanced squad that has its eyes set on winning the Spartans' first title in 20 years.
No. 17 Utah St. is ready to prove it on the court following an offseason of unprecedented hype. Expect to hear senior guard Sam Merrill's name a lot this season — in many people's minds, he's the best mid-major player in the country.
The ACC has four ranked teams (Duke, Louisville, UNC, Virginia), but not a single player from last year's all-conference first or second teams returns. Could that result in a down year for a league that has produced three of the last five national champions and three No. 1 seeds last year? Perhaps, but I wouldn't count on it.
Go deeper: Ranking the top 10 conferences (B/R)
4. 👀 Team to watch: Memphis
Penny Hardaway has built the country's next freshmen superteam at Memphis led by local legend, James Wiseman, the No. 1 overall recruit and potential No. 1 pick in June.
The projected starting lineup is all freshmen, and they should play a lot, meaning this team could rival 2018 Kentucky for highest percentage of minutes played by top 50 freshmen (see above).
G: Boogie Ellis
G: D.J. Jeffries
F: Precious Achiuwa
F: Lester Quinones
C: James Wiseman
The big picture: Wiseman's story is eerily similar to Hardaway's (played high school ball in Memphis, chose to stay home when the city needed him most). Penny shocked the world and took the Tigers to the Elite Eight in 1992. Where will James take them after a decade of futility? It reads like a movie script.
Go deeper: What past freshman-dominated teams tell us about Memphis (The Athletic)
5. 🔥 Players to watch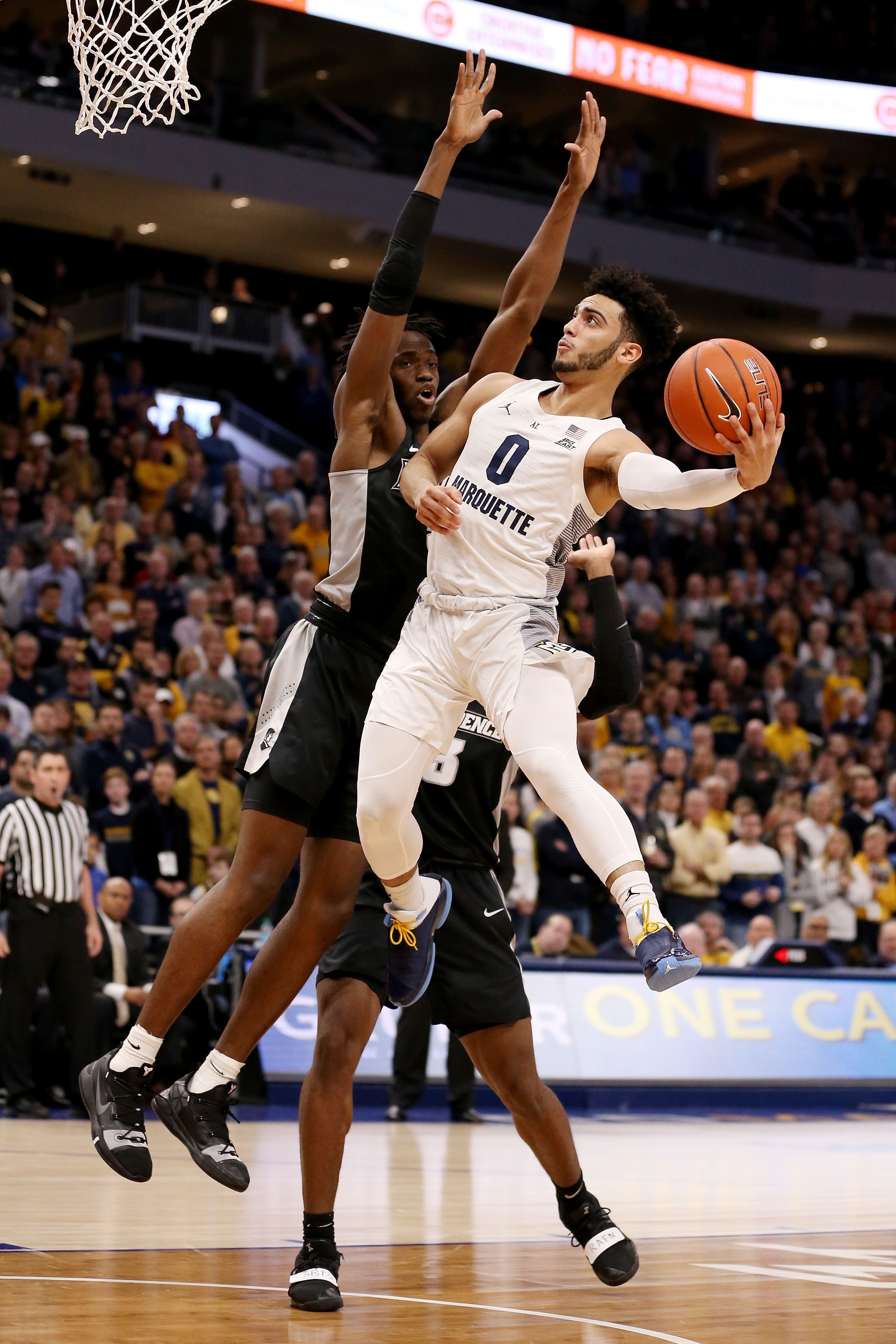 Marquette's Markus Howard. Photo: Dylan Buell/Getty Images
All-America team:
Cassius Winston, G, Michigan St. (Sr.)
Markus Howard, G, Marquette (Sr.)
Myles Powell, G, Seton Hall (Sr.)
Jordan Nwora, F, Louisville (Jr.)
James Wiseman, C, Memphis (Fr.)
Top 10 freshmen prospects:
Anthony Edwards, G, Georgia
James Wiseman, C, Memphis
Cole Anthony, G, UNC
Isaiah Stewart, C, Washington
Jaden McDaniels, F, Washington
Nico Mannion, G, Arizona
Scottie Lewis, F, Florida
Tyrese Maxey, G, Kentucky
Kahlil Whitney, F, Kentucky
Trendon Watford, F, LSU
Go deeper: 2020 aggregate NBA mock draft (HoopsHype)
6. ✈️ Meanwhile, stealing the spotlight from abroad...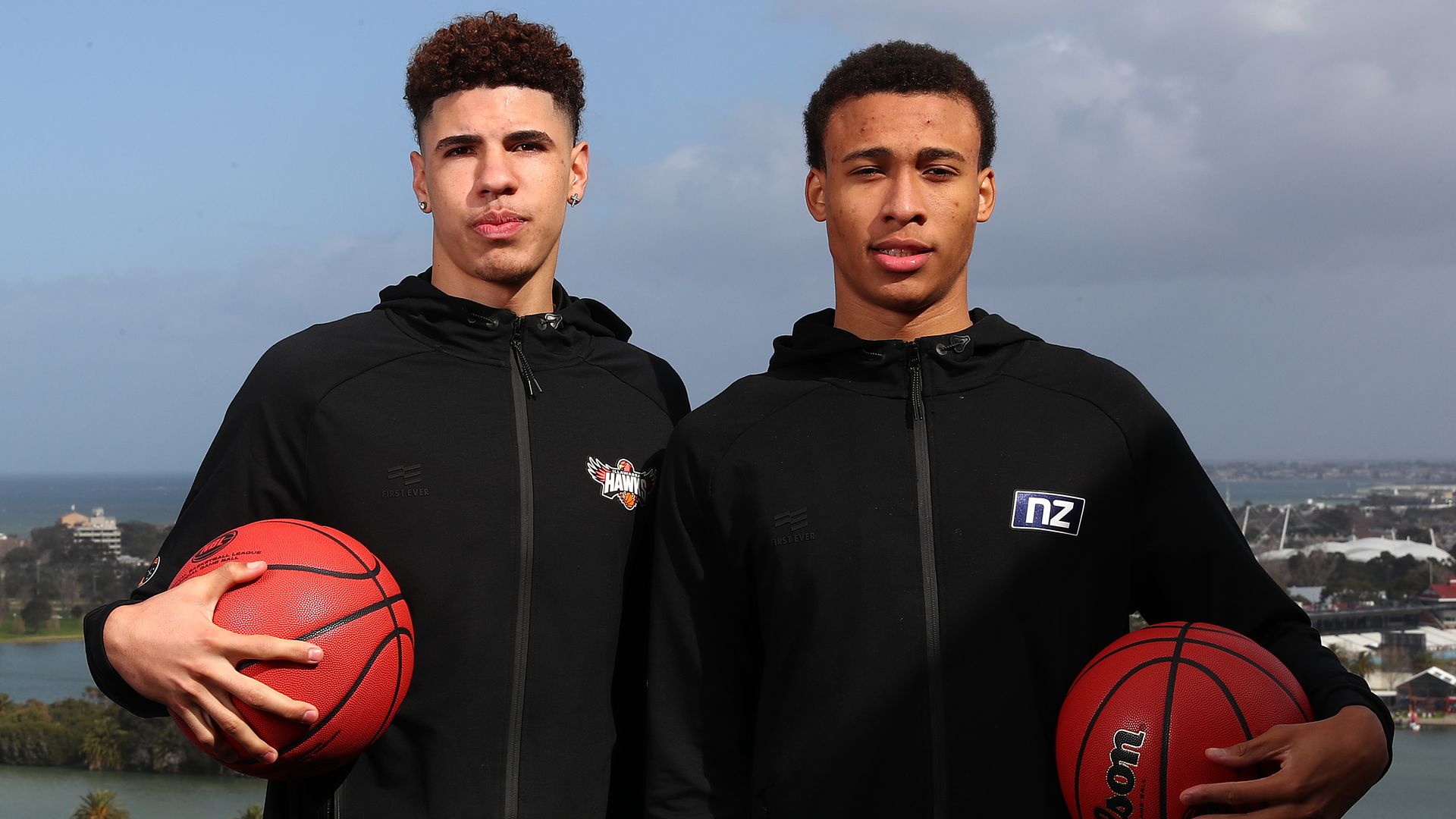 While the majority of America's top high school talent chose to spend the year in college where they will earn $0 in wages, LaMelo Ball and R.J. Hampton chose to spend the year in Australia's National Basketball League where they will earn $68,400 each in wages.
What they're saying: Ball was unlikely to be NCAA eligible anyway after playing professionally in Lithuania, but Hampton had full eligibility — he simply chose the path he thought would best prepare him for the NBA.
"My dream has never been to play college basketball. My dream has always been to get to the next level and play in the NBA, so ... I think this was the best route for me to live like a pro and play with grown men every day and not have to juggle books and basketball and just focus on my main goal."
—
R.J. Hampton
The big picture: Hampton's decision embodies the modern challenge facing college basketball, but fears over this becoming the new normal are exaggerated. After all, as I mentioned up top, the "one-and-done" era will likely end soon. And when it does, these alternative paths will be moot.
The bottom line: We've seen international prospects make noise before, but we've never seen two young Americans — both active on social media with massive followings — playing overseas while their former classmates play on campuses. Should be an fun storyline to follow.
7. 📊 Women's Top 25
Others receiving votes: WVU (71), Iowa St. (44), Gonzaga (32), Rice (30), Drake (24), Tennessee (22), Boise St. (15), S. Dakota (11), S. Florida (9), Arizona (9), Iowa (8), S. Dakota St. (7), LSU (7), Auburn (5), Duke (4), UNC (4), Rutgers (2), Kansas St. (1), Ohio (1)
Notes:
No. 3 Stanford is the only top-4 team without at least one preseason All-American. But while the Cardinal might lack a superstar, they make up for it by having one of the deepest teams in years. (They also have the nation's top recruit, Haley Jones).
No. 4 Maryland returns all five starters, including Big Ten player of the year Kaila Charles. With the men's team ranked No. 7, the energy around the basketball programs in College Park should be at an all-time high this season.
No. 16 Notre Dame is coming off consecutive national championship game appearances, but the new-look Irish must replace all five starters from last year's team.
Go deeper: Power rankings, team previews (CBS Sports)
8. 👀 Team to watch: Oregon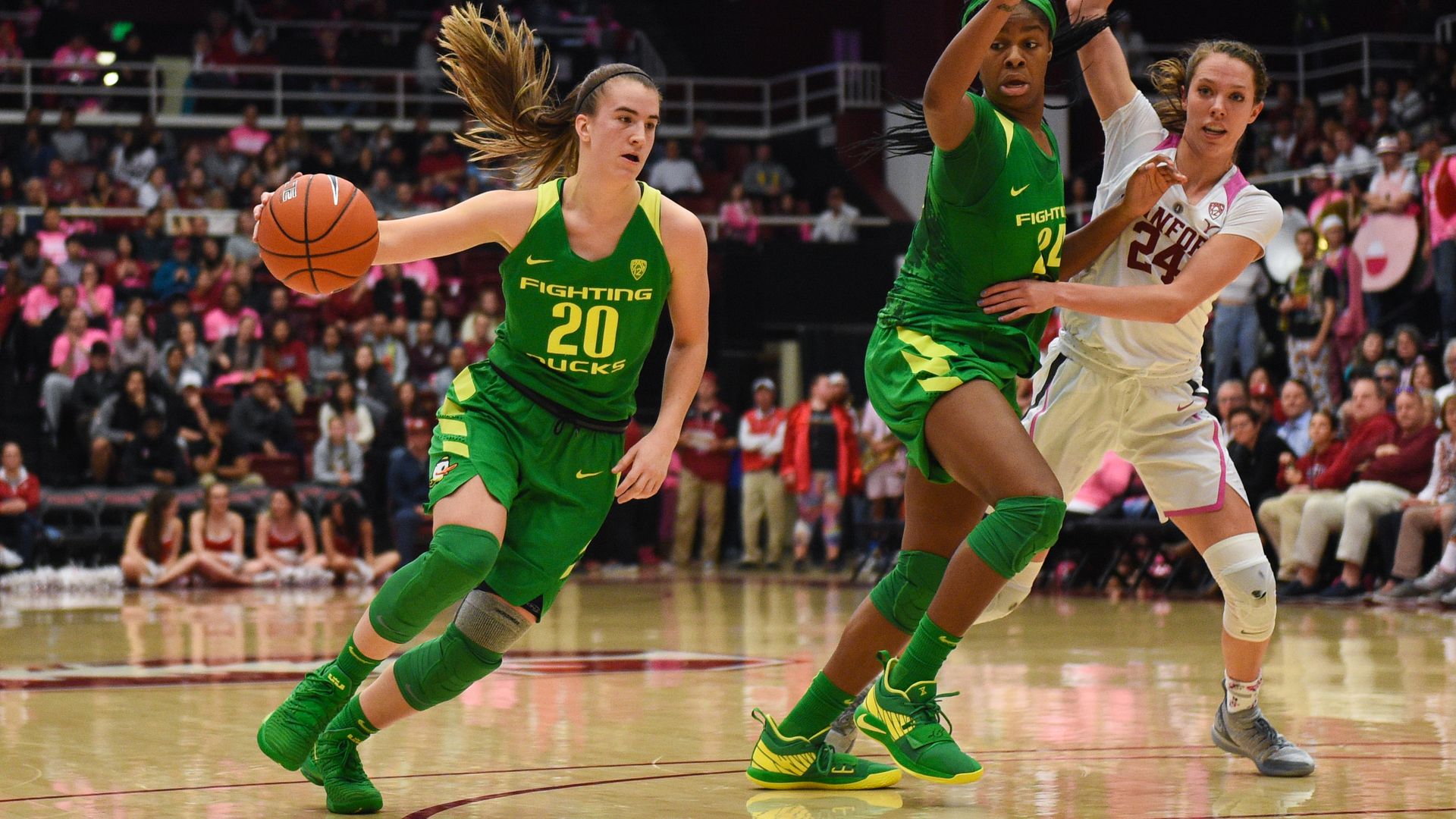 Following the program's first trip to the Final Four last season, the expectations are sky high in Eugene — as they should be.
Three-headed monster: The nation's best player is running the offense, and the top-ranked Ducks will also trout out two projected top-10 picks in junior forward Satou Sabally and senior forward Ruthy Hebard.
The bottom line: No other contender can match that level of talent.
9. 🔥 Players to watch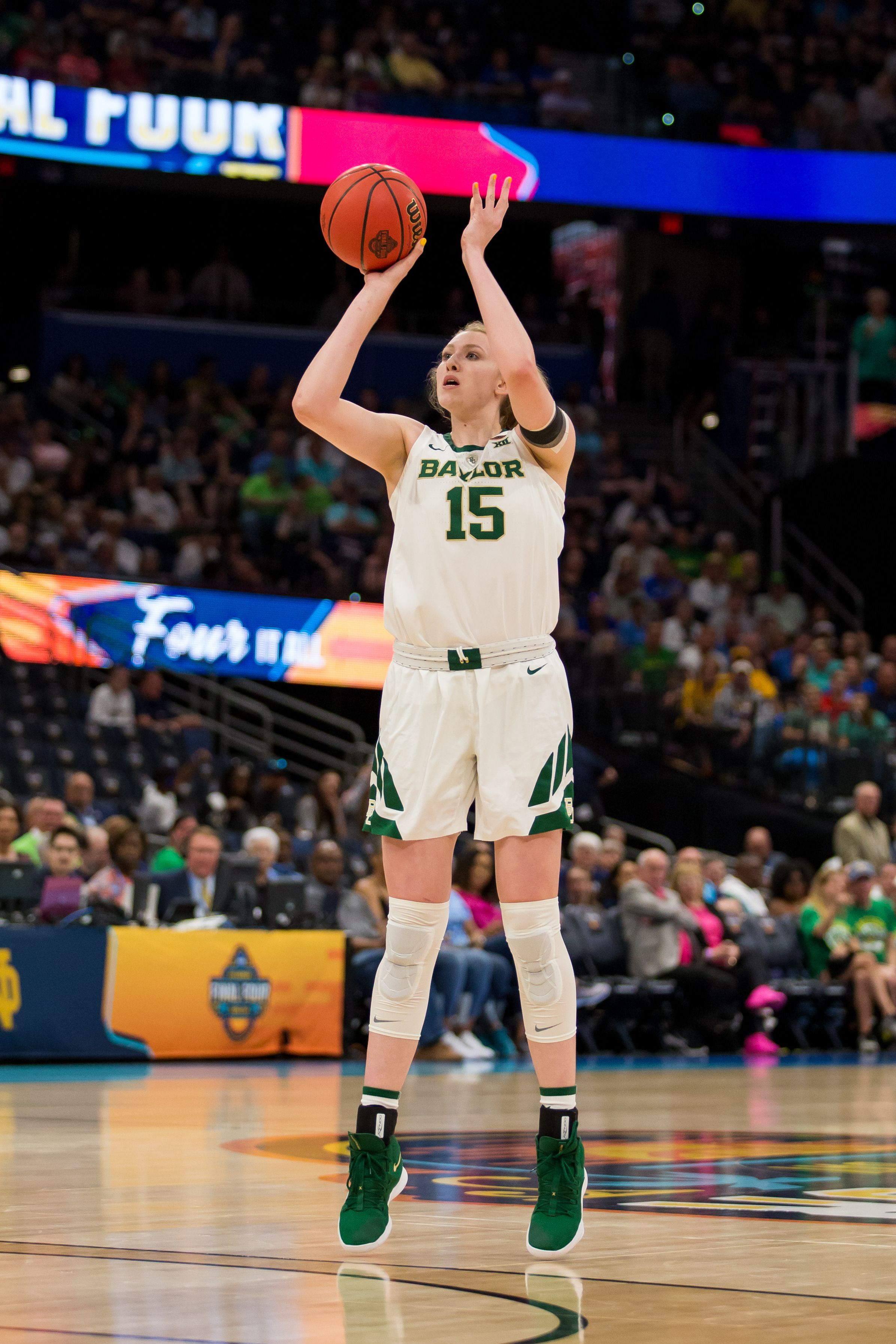 Baylor's Lauren Cox. Photo: Mary Holt/Icon Sportswire via Getty Images
All-America team:
Sabrina Ionescu, G, Oregon (Sr.)
Chennedy Carter, G, Texas A&M (Jr.)
Kaila Charles, G, Maryland (Sr.)
Lauren Cox, F, Baylor (Sr.)
Beatrice Mompremier, F, Miami (Sr.)
Top 10 prospects:
The five players listed above
Satou Sabally, F, Oregon (Jr.)
Ruthy Hebard, F, Oregon (Sr.)
Crystal Dangerfield, G, UConn (Jr.)
Destiny Slocum, G, Oregon St. (Jr.)
Christyn Williams, G, UConn (So.)
Go deeper: 2020 WNBA mock draft (ESPN)
10. 📚 Good reads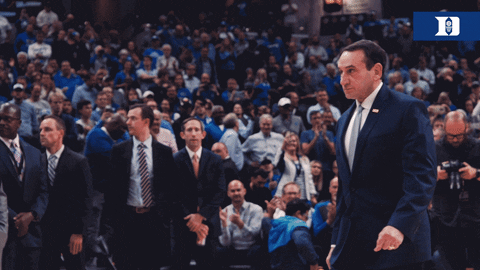 The Zion circus has left Durham, but the Duke Blue Devil show goes on (Seth Davis, The Athletic)
"A few players on this year's team most likely will be selected in the first round of next summer's NBA Draft, but there are no surefire lottery picks, and certainly no must-see acrobats. Yet it would be a mistake to assume that means [they] can't compete for a national championship."
Whatever happened to Villanova basketball star Shelly Pennefather? (Elizabeth Merrill, ESPN)
"It's been 28 years since Pennefather left home to become Sister Rose Marie of the Queen of Angels. … Sister Rose Marie will never leave the monastery, unless there's a medical emergency. She'll never call or email or text anyone, either. … And once every 25 years, she can hug her family."
The dogged mentality that shapes Texas Tech, college basketball's newest powerhouse (Dan Greene, SI)
"Itinerant coach Chris Beard has found a home in Lubbock and built a pesky powerhouse in the heart of football country. But now that the Red Raiders have gotten comfortable running with the blue bloods, can they stay hungry?"
Talk tomorrow,
Kendall "Gonna watch Blue Chips tonight" Baker