Axios Sports
September 18, 2020
👋 Happy Friday! Let's sports.
📆 Coming up: Our interview with DraftKings CEO Jason Robins will kick off next week's sports betting lineup. I've officially dubbed Sept. 21-25 "Sports Betting Week."
Monday: Interview with DraftKings CEO
Tuesday: Inside the offshore betting market
Wednesday: Targeting a new generation
Thursday: The power of Barstool
Friday: NFL Week 3 betting dashboard
Today's word count: 1,957 words (7 minutes).
1 big thing: 🏒 The Stanley Cup Final is set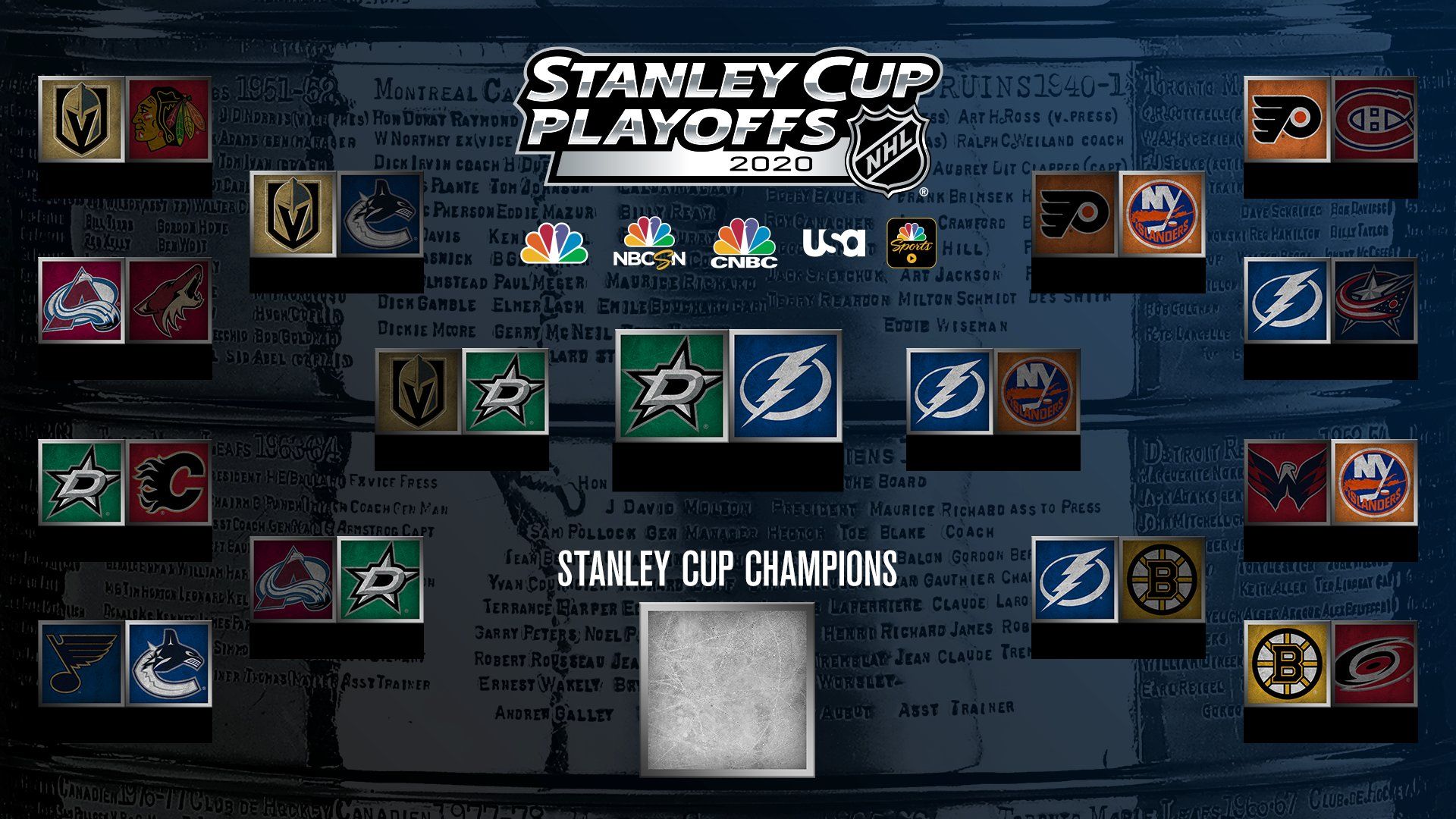 The NHL returned to play on Aug. 1 with 24 teams. Seven weeks later, only two remain.
Three days after the Stars punched their ticket to the 2020 Stanley Cup Final, the Lightning did the same with a 2-1 (OT) win over the Islanders.
Tampa Bay is seeking its first Stanley Cup since 2004, while Dallas is seeking its first since 1999.
The favorite: The Lightning (-180) fell in the first round last year after a record-tying 62-win season. They were one of the NHL's best teams again this season, led by a high-powered offense and the world's best goalie in Andrei Vasilevskiy.
The underdog: The Stars (+160) were far from a great team this season, scoring fewer goals per game than all but five other teams. Bookmakers didn't give Dallas much of a chance to win the Cup, yet here they are.
By the numbers: The Stars have conceded more goals than they've scored this postseason, something no Stanley Cup winner has done since the 2004-05 lockout. Meanwhile, the Lightning — who have led the NHL in goals scored for three straight seasons — have continued racking up goals in the playoffs.
Goals per game: Stars: 2.95 | Lightning: 3.17
Goals against: Stars: 3.05 | Lightning: 2.28
Schedule: The NHL staged both conference finals series in the Edmonton bubble, and that will continue through the Stanley Cup Final.
Game 1: Tomorrow night (7:30pm ET, NBC)
Game 2: Sept. 21
Game 3: Sept. 23
Game 4: Sept. 25
Game 5: Sept. 26
Game 6: Sept. 28
Game 7: Sept. 30
Wild stat ... In the last 12 years, the only team to win both the Presidents' Trophy (best regular-season record) and Stanley Cup in the same season is the 2012-13 Blackhawks. And since the advent of the Presidents' Trophy in 1985, only eight teams have done it.
In other words, the NHL's best regular-season team has won a championship just 23.5% of the time (8-for-34) since "Gremlins" was released in theaters.
That streak will stay alive, as the Presidents' Trophy-winning Bruins lost to the Lightning in the second round. Tampa Bay finished the year with the league's second-best record, while the Stars ranked 10th.
2. ⚾️ MLB standings, awards predictions
The season ends a week from Sunday, and with six playoff spots still relatively up for grabs, four of six individual awards races should also come down to the wire, Axios' Jeff Tracy writes.
AL playoff picture: The White Sox and Rays have both clinched playoff spots, and the Athletics, Twins, Yankees, Indians, Astros and Blue Jays are virtual locks for the remaining six spots.
NL playoff picture: The Dodgers have clinched a playoff spot and the Padres, Cubs and Braves are virtual locks. The Marlins (72% odds), Giants (70.3%), Phillies (63.5%), Cardinals (56.9%), Reds (55.1%), Brewers (46.6%) and Mets (27.9%) are all in the mix for the final four spots.
Onto our awards predictions...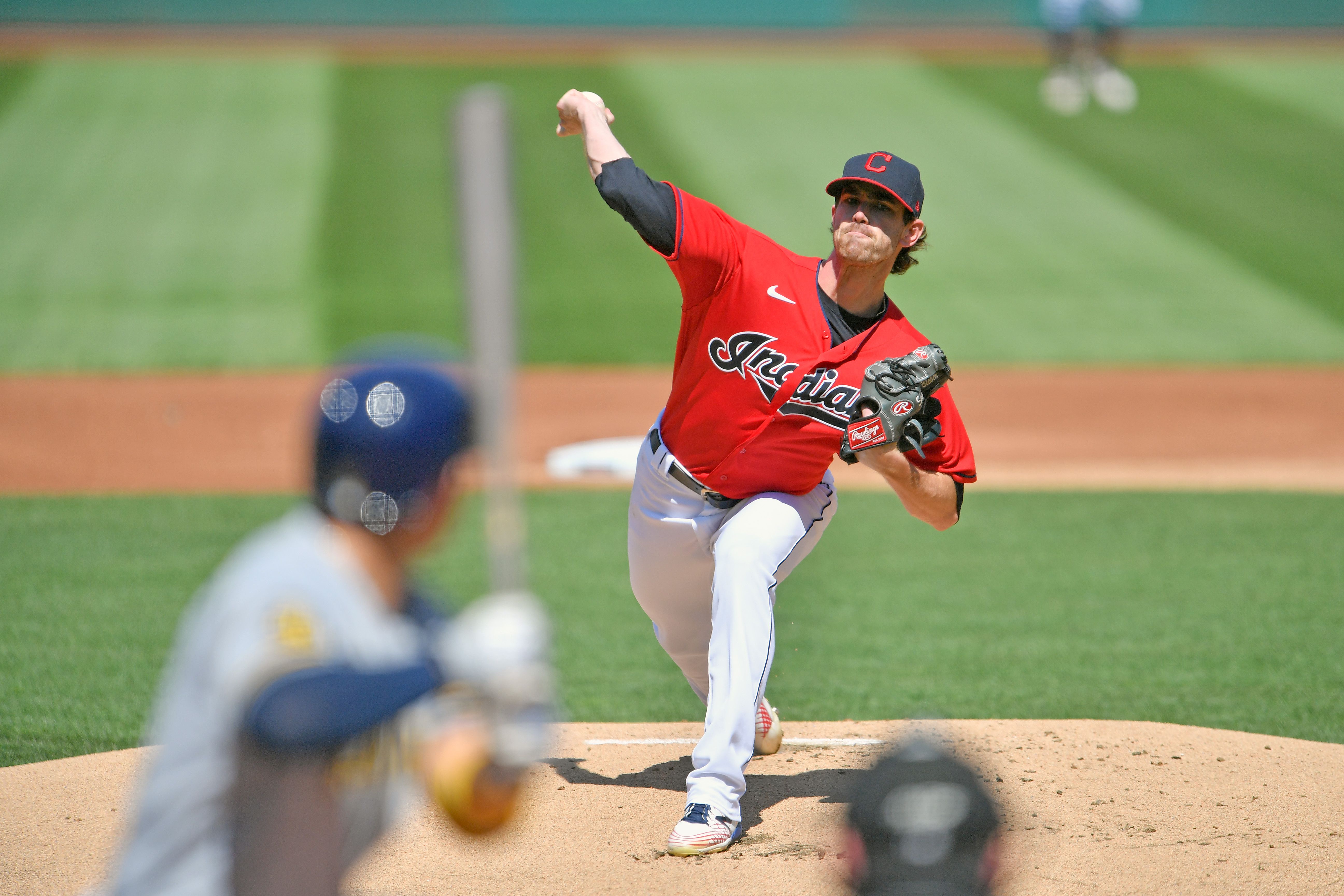 AL MVP: Indians RHP Shane Bieber (8-1, 1.74 ERA, 13.9 K/9, 2.9 WAR).
The reasoning: Bieber's WAR leads the league, and with little separation among position players, the historically dominant pitcher — his K/9 rate is the best ever — should take home the hardware.
Contenders: Yankees 1B Luke Voit and 2B D.J. LeMahieu; White Sox 1B José Abreu and SS Tim Anderson; Angels CF Mike Trout; Twins DH Nelson Cruz.
AL Cy Young: Bieber.
Contenders: Rangers RHP Lance Lynn; Twins RHP Kenta Maeda; White Sox RHP Lucas Giolito.
AL ROY: White Sox CF Luis Robert (.251/.314/.4971, 11 HR, 30 RBI, 1.8 WAR).
The reasoning: Though his OBP (.314) is less than stellar, he's still a force at the plate and might already be baseball's best defender (his six outs above average leads MLB).
Contender: Mariners CF Kyle Lewis, in an incredibly close race.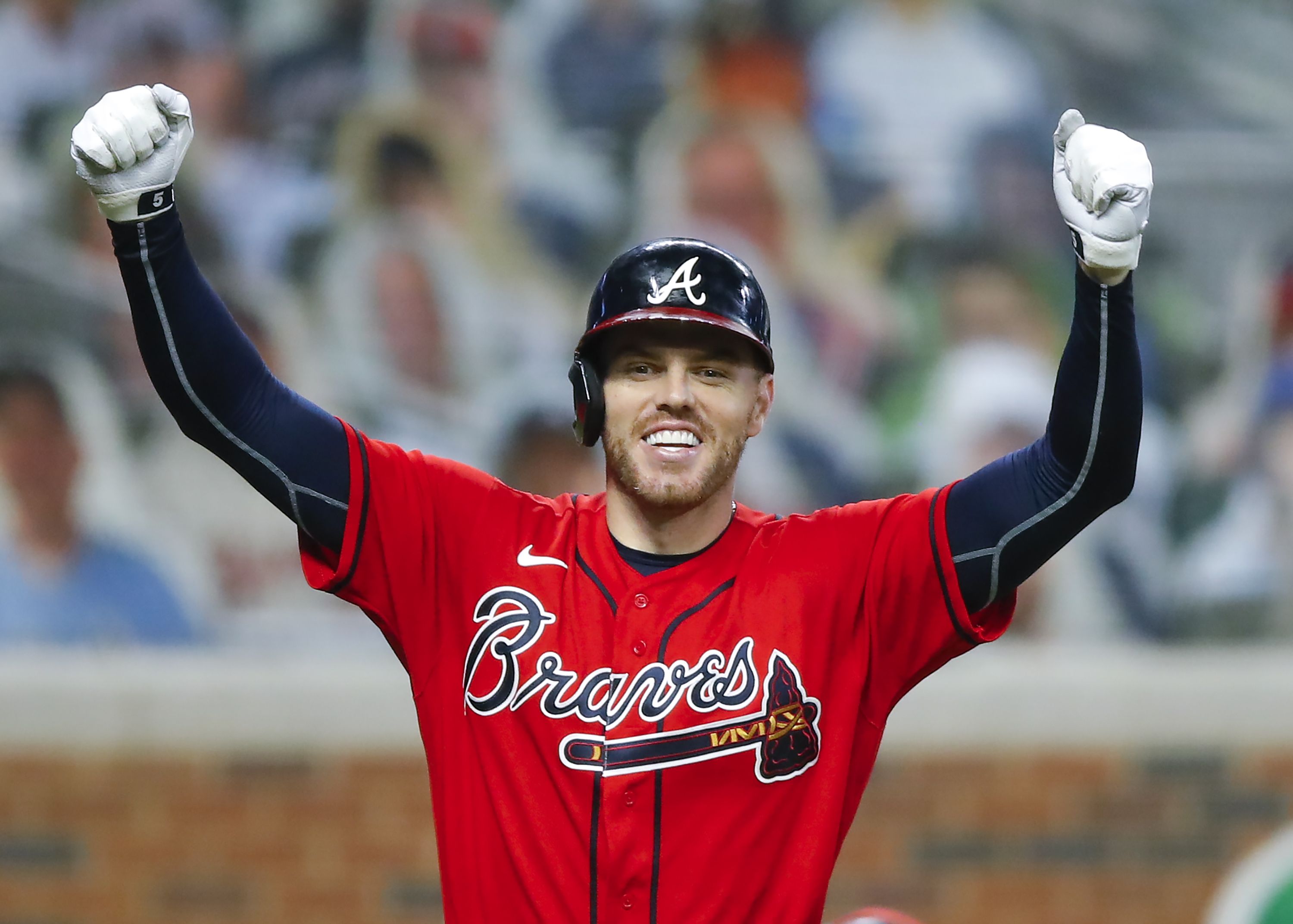 NL MVP: Braves 1B Freddie Freeman (.352/.465/.648, 11 HR, 18 2B, 46 RBI, 2.9 WAR).
The reasoning: He leads or is second in the league in 11 statistical categories, including WAR.
Contenders: Padres SS Fernando Tatís Jr., and 3B Manny Machado; Nationals SS Trea Turner and LF Juan Soto; Dodgers RF Mookie Betts; Giants OF Mike Yastrzemski.
NL Cy Young: Cubs RHP Yu Darvish (7-2, 1.86 ERA, 0.94 WHIP, 2.5 WAR).
The reasoning: It's a toss-up among him and the other two presumptive favorites, but he has the better K/BB rate and WAR. Plus, he's the ace for a first-place team.
Contenders: Mets RHP Jacob deGrom and Reds RHP Trevor Bauer.
NL ROY: Padres 2B Jake Cronenworth (.310/.369/.531, 4 HR, 14 2B, 20 RBI, 1.6 WAR).
The reasoning: His WAR is more than double the next best position player. As good as the rookie pitchers have been, Cronenworth's claim is just too great.
Contenders: Dodgers RHP Tony Gonsolin; Brewers RHP Devin Williams; Marlins RHP Sixto Sánchez.
3. 📸 Last night in photos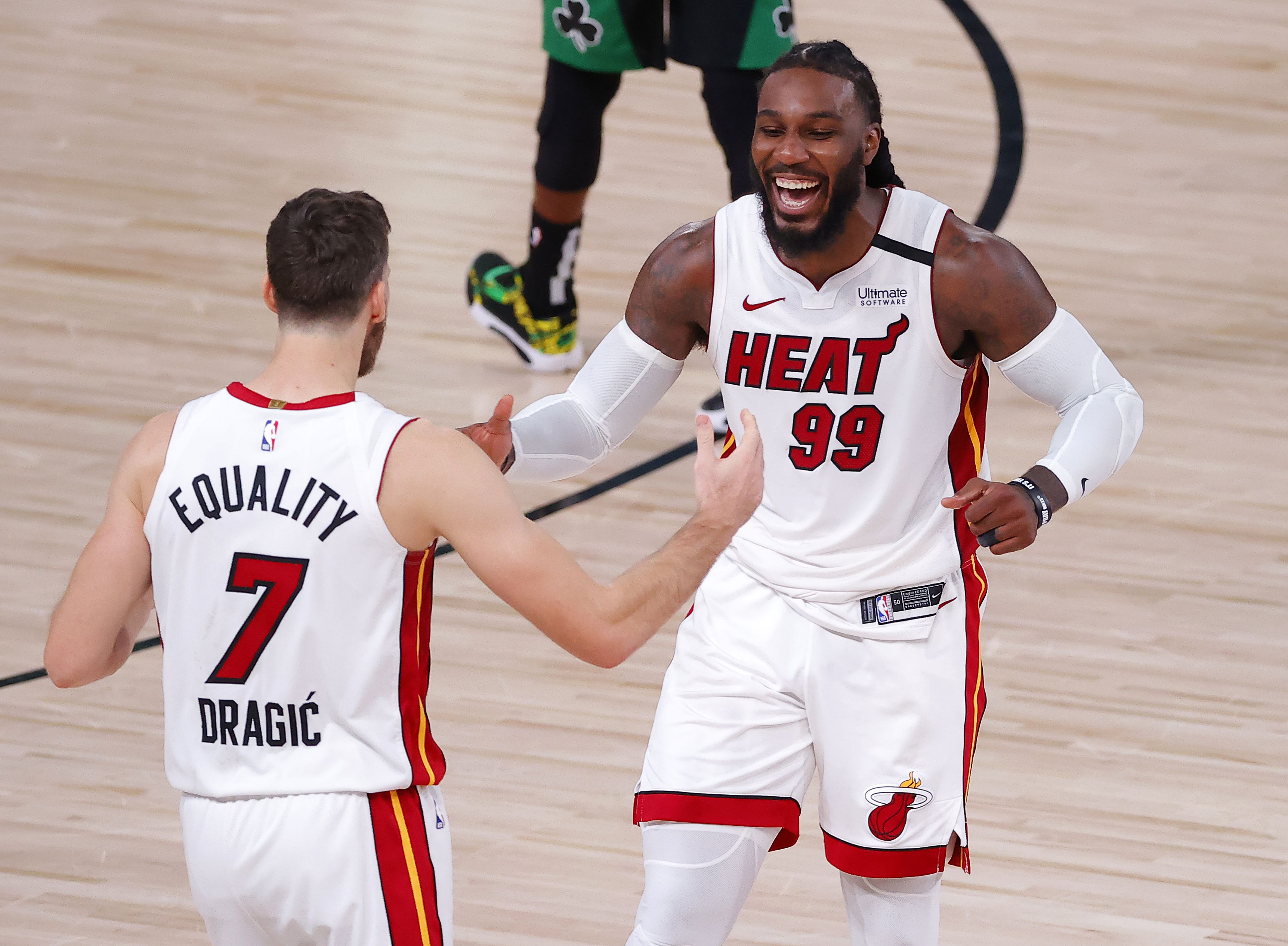 LAKE BUENA VISTA, Fla. — Goran Dragić scored 25 points, Bam Adebayo led a big third-quarter rally to finish with 21 and the Heat pulled off another comeback to beat the Celtics 106-101 and take a 2-0 lead in the East Finals.
The Heat — who, may I remind you, didn't even make the playoffs last year — are 16-0 when leading a series 2-0 (including 10-0 under Erik Spoelstra).
The Celtics — who were heard yelling and throwing things in their locker room postgame — are 2-15 when trailing 2-0, with the lone wins coming in the 2017 first-round and the 1969 NBA Finals.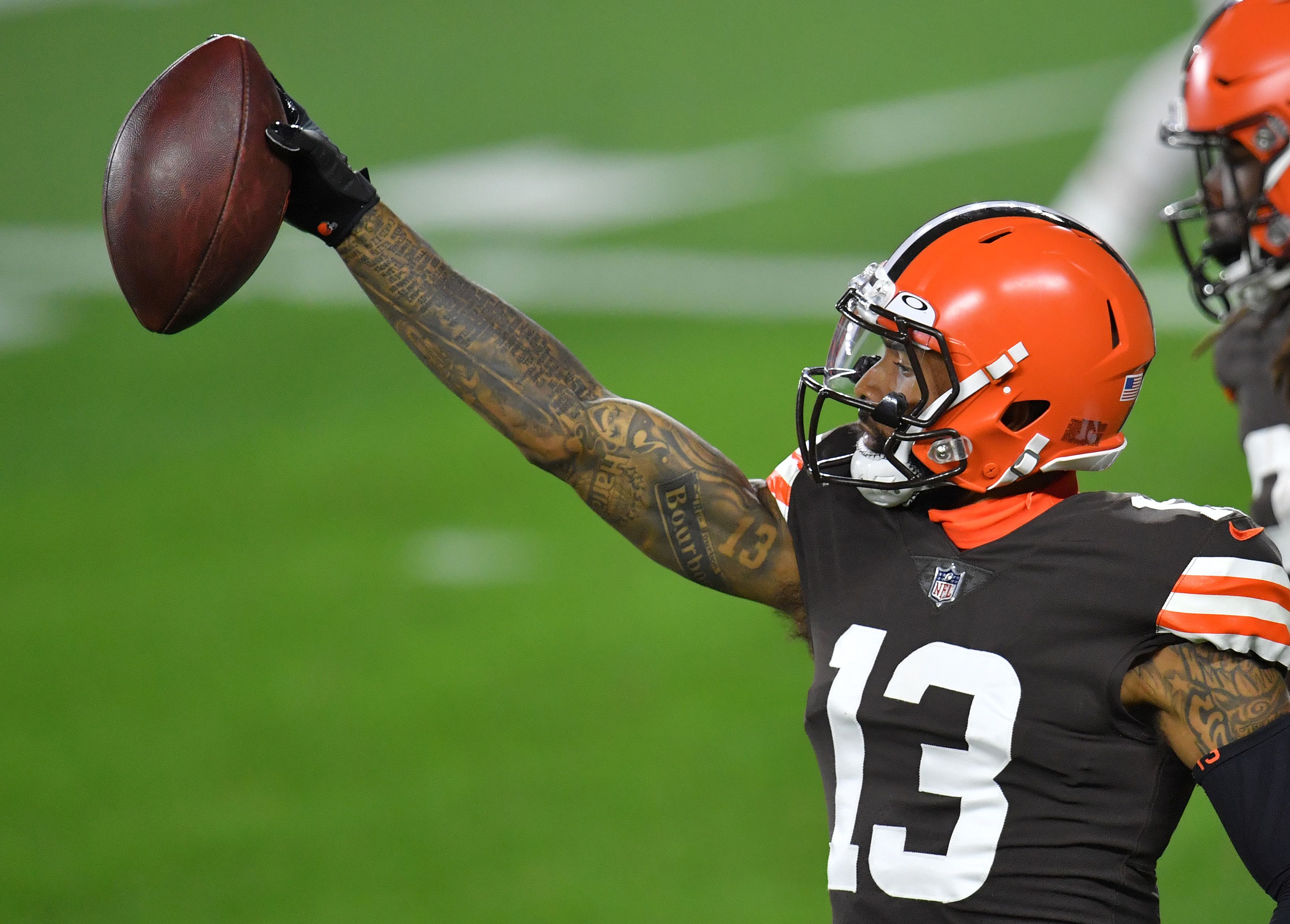 CLEVELAND — Baker Mayfield threw two TD passes, Nick Chubb ran for 124 yards and two scores and the Browns gave coach Kevin Stefanski his first NFL win, beating the Bengals 35-30 in the "Battle of Ohio."
Rookie gunslinger: Joe Burrow (37/61, 316 yds, 3 TD) set a record for completions in a game by a rookie, and his 61 pass attempts were the second-most ever by a rookie behind ... Chris Weinke(!).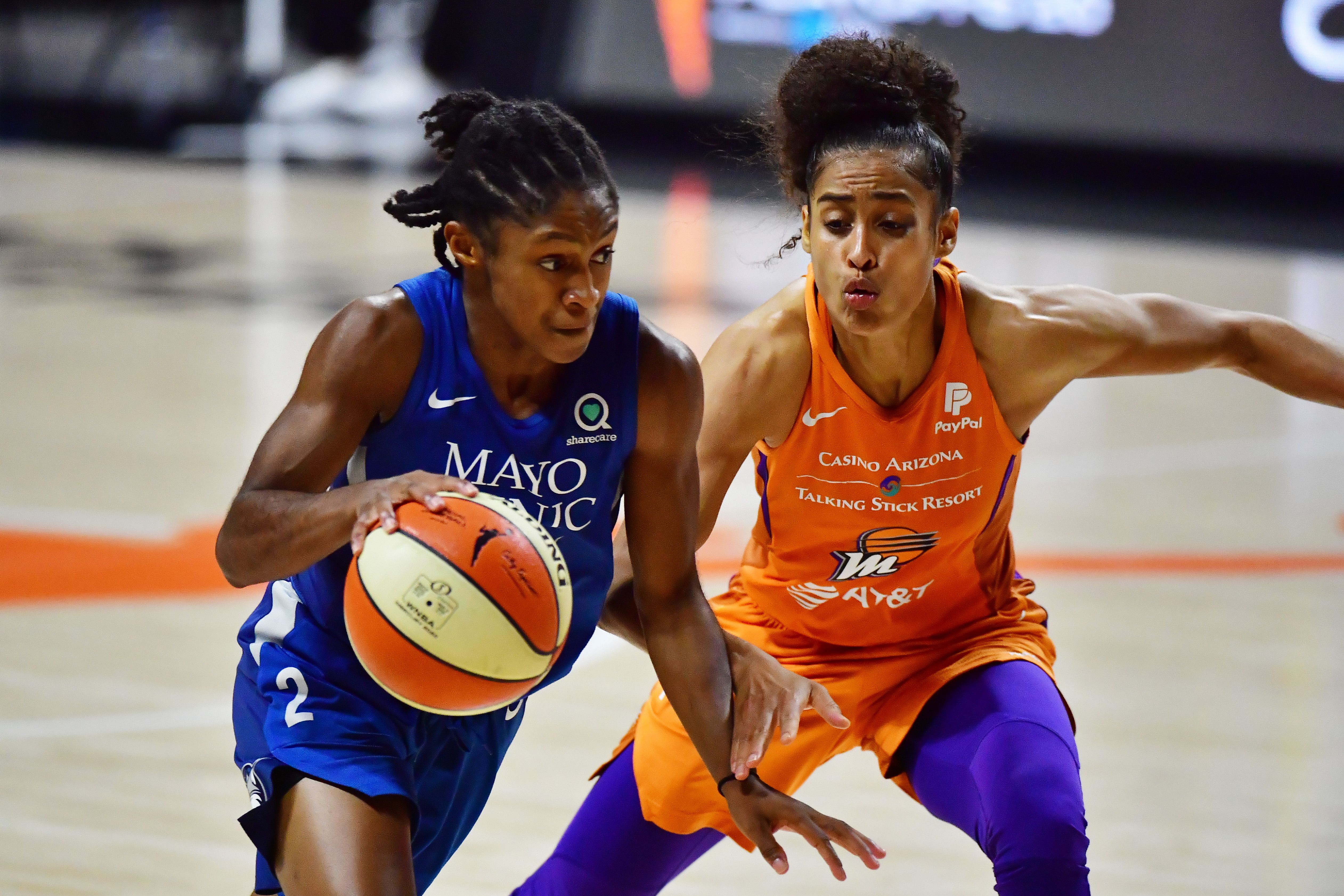 PALMETTO, Fla. — Rookie of the Year Crystal Dangerfield and the No. 4 seed Lynx beat the No. 5 seed Mercury, 80-79, and the No. 7 seed Sun upset the No. 3 seed Sparks, 73-59, to advance to the best-of-five WNBA semifinals.
Semifinal #1: Sun vs. Aces (1pm ET, Sunday)
Semifinal #2: Lynx vs. Storm (3pm, Sunday)
4. 🇸🇮 The summer of Slovenia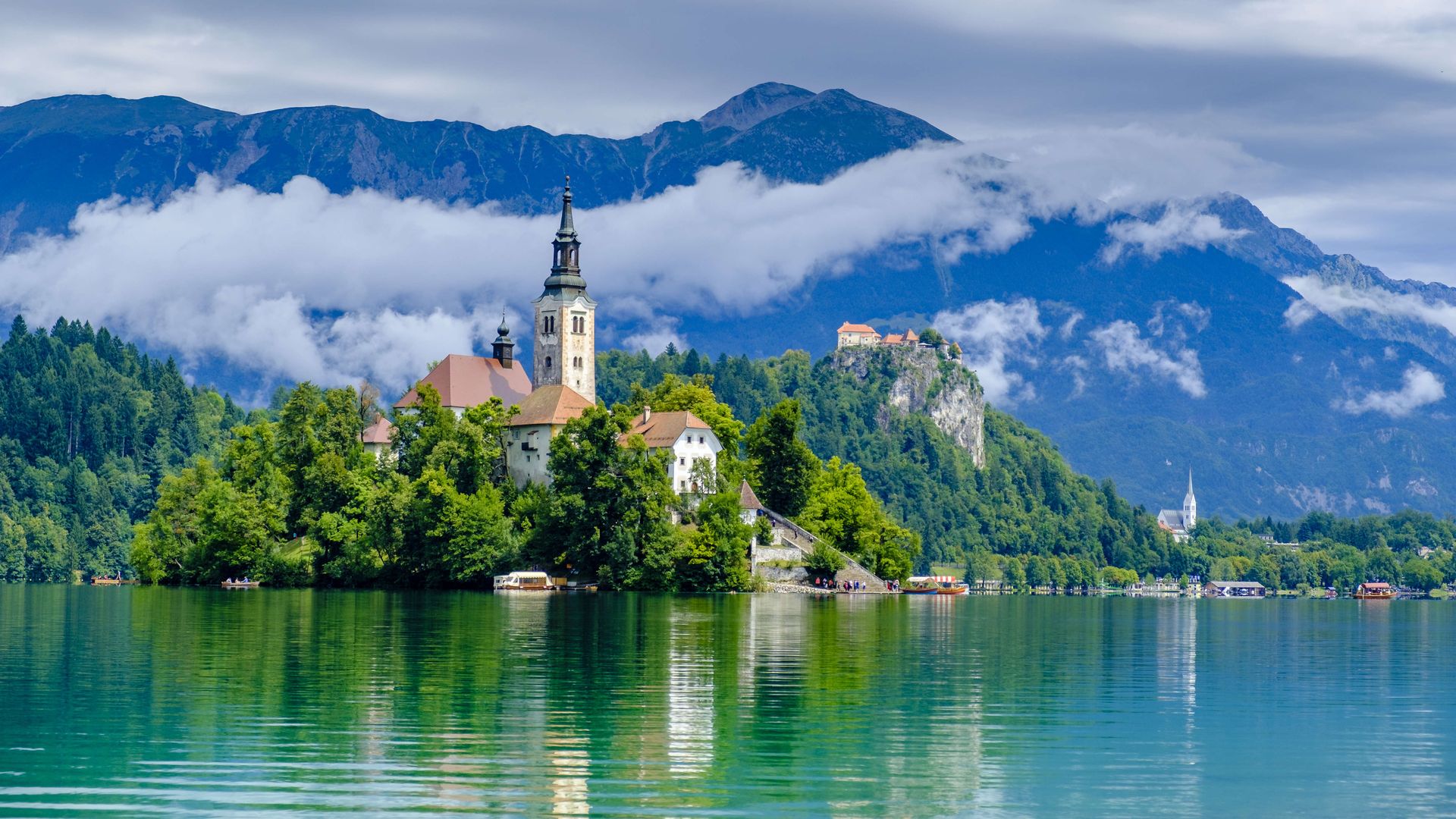 Slovenia is having a sports summer to remember, with four star athletes putting the tiny Central European country in the spotlight.
Luka Dončić, the Mavericks' 21-year-old superstar, just became the third-youngest player in history to earn All-NBA first team honors — and had the season ended on time, he would have been the youngest.
Goran Dragić is quietly leading the Heat in scoring this postseason (22.2 ppg) and runs the offense for a team that is two wins away from the NBA Finals.
Primož Roglič and Tadej Pogačar currently hold the top two spots in the Tour de France. Roglič, 30, is the first Slovenian to wear the yellow jersey and Pogačar is a 21-year-old phenom.
Geography lesson: Slovenia is roughly the size of Massachusetts and has a population of just over two million, putting it on par with New Mexico.
One of the successor states of the former Yugoslavia, it is bordered by Italy to the west, Austria to the north, Hungary to the northeast, Croatia to the southeast and the Adriatic Sea to the southwest.
P.S. ... Once international travel is a thing again, I highly recommend a trip to Slovenia. I visited the capital city of Ljubljana — and made a trip to nearby Lake Bled (pictured above) — with my family a few years ago, and absolutely loved it.
5. 💵 Fractional investing in sports memorabilia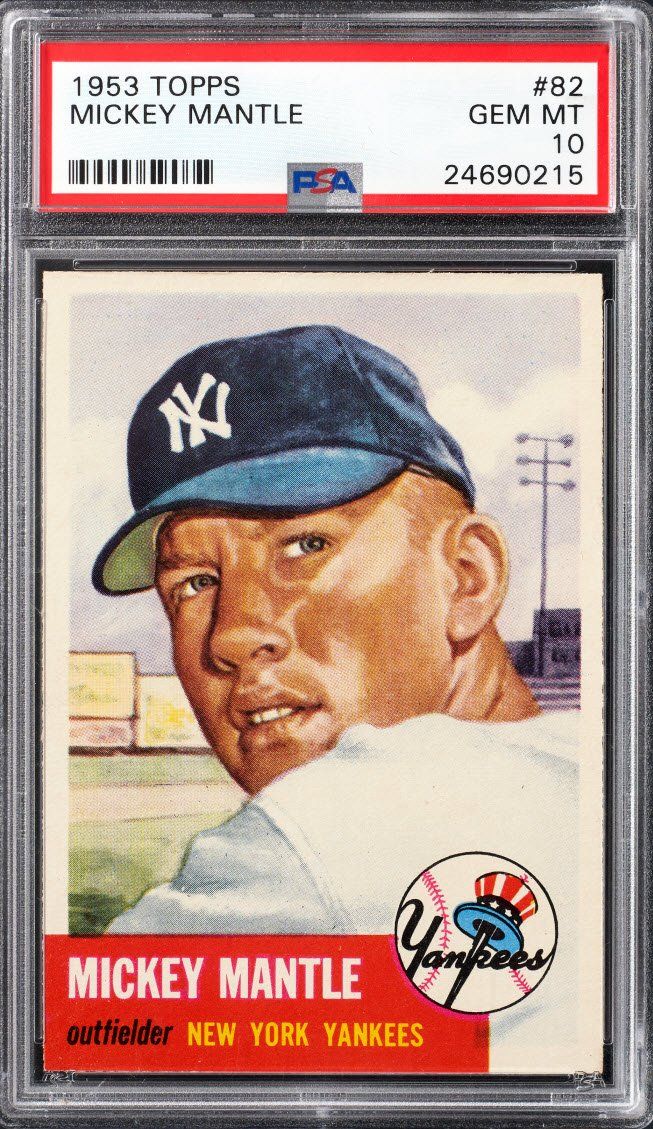 Collectable launched last week as the first exclusively sports fractional investment platform, Jeff writes.
By the numbers: $831,625 has already been invested (by 348 people at $25 per share) in their first item offered — a 1953 Topps Mickey Mantle card, rated PSA-10 and valued at $2.5 million.
Why it matters: It marks the largest sports fractional IPO, breaking the previous record of $520,000 set by competitor Rally Rd. in Dec. 2019 with their offer of a T206 Honus Wagner card.
The backdrop: The sports memorabilia industry is booming right now, with a Mike Trout rookie recently selling for a record $3.9 million.
The big picture: Fractional investing helps solve "one of the industry's major flaws," Collectable CEO Ezra Levine tells Axios. Specifically, that a vast majority of would-be investors simply can't play in a pool this deep.
"It's the same concept applied on public financial markets," says Levine. "You can't afford two trillion dollars to acquire Amazon outright, but you could probably afford one share for $200."
Therein lies the intrigue. Trading cards have already shown ROIs that outpace the S&P 500; now, investors can truly treat the industry like the stock market by compiling a diverse portfolio through affordable shares.
Others in the space: Collectable is the newest, but not the only player in fractional memorabilia investment.
Rally Rd., mentioned above, offers a variety of assets like cars, jewelry, wine and, yes, trading cards.
Otis focuses primarily on art but also deals in comic books and streetwear.
Between the lines: Collectable believes its most important contribution to the industry is in allowing consigners to retain partial ownership of their assets.
For example, just $1 million worth of the Mantle card is available for purchase; the consigner still owns the remaining $1.5 million.
If that practice catches on, it could open up a far larger market of assets to invest in, with owners more amenable to the idea of partial, rather than full, liquidation of a prized possession.
The bottom line: The trading card boom left out the everyman; fractional investing wants to bring them back.
6. 📊 By the numbers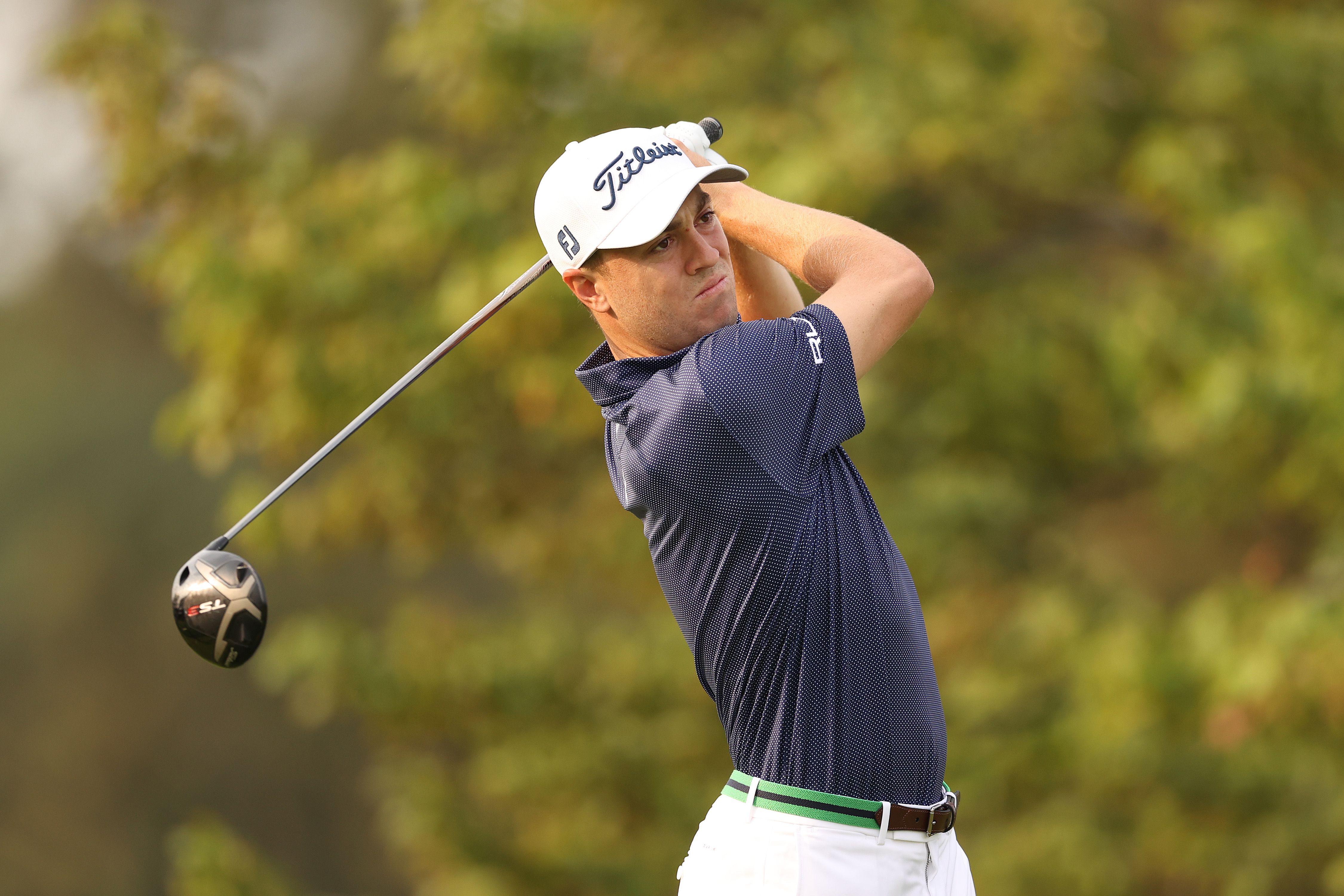 ⛳️ 21 players: In the previous five U.S. Opens at Winged Foot, a total of 17 players were under par after the first round. On Thursday, there were 21, led by Justin Thomas (65), who had six birdies and just one bogey.
⚾️ 19 HR: The Yankees swept the Blue Jays in historic fashion, tying an MLB record for HR in an inning (5) and setting the record for HR in a series (19). They also became the first team with 6+ HR in three straight games.
🏈 26 years: Joe Buck has called countless NFL games over his 26-year career, and on Thursday night, he learned that he'll be joining his father — legendary sportscaster Jack Buck — as an inductee in the Pro Football Hall of Fame.
🏀 43 of 47 votes: Las Vegas Aces star A'ja Wilson was named the 2020 WNBA MVP on Thursday, receiving 43 of 47 first-place votes. Seattle's Breanna Stewart finished second in voting and L.A.'s Candace Parker finished third.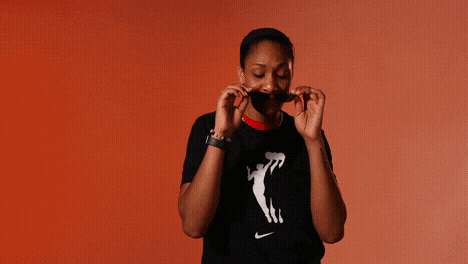 7. 🏁 24 (fanless) Hours of Le Mans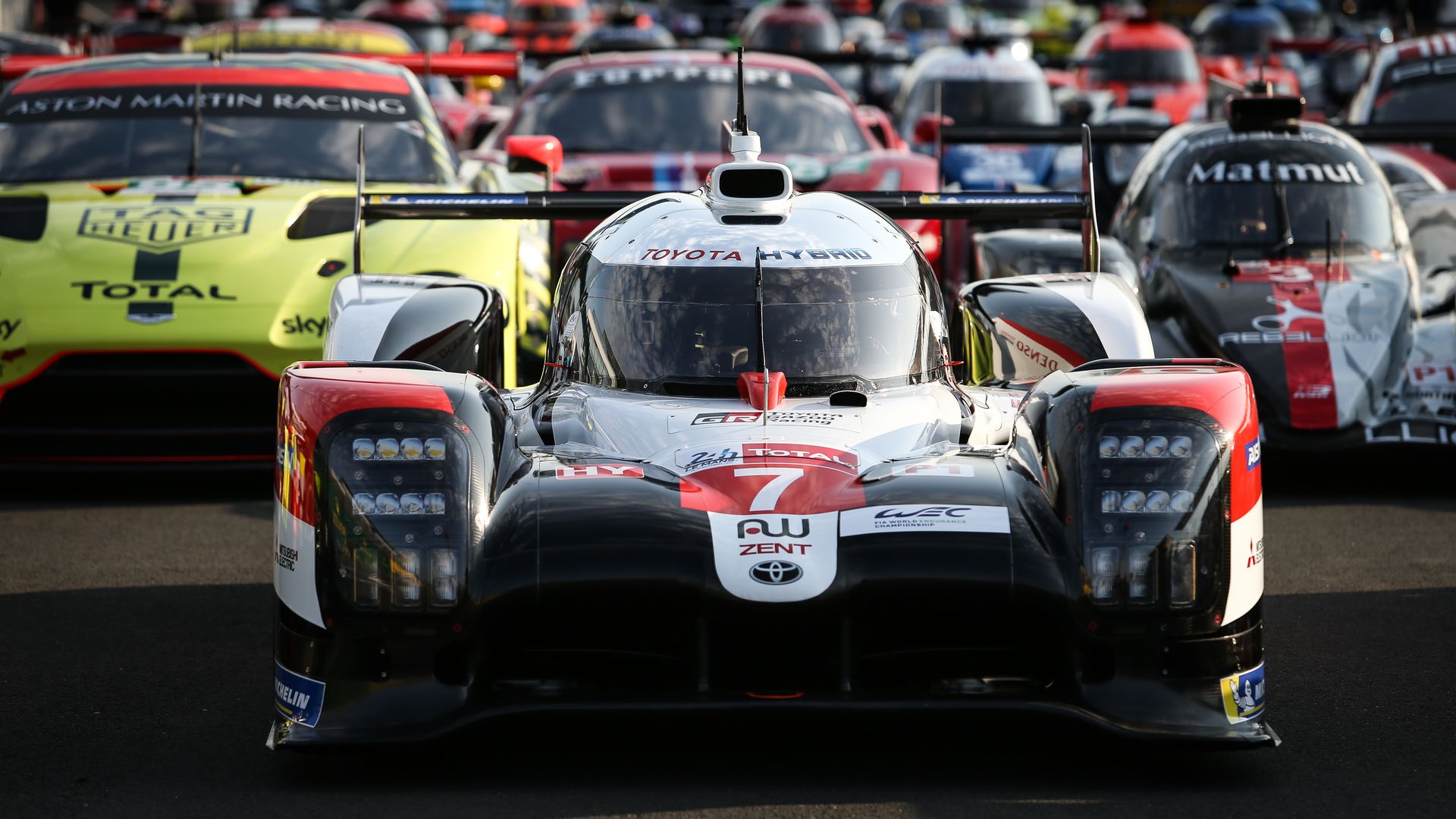 After being postponed from June to September due to the pandemic, the 2020 edition of the 24 Hours of Le Mans will take place this weekend.
How it works: 59 cars have entered the race, split across four classes: two for prototype sports cars (LMP1 and LMP2) and two for Grand Tourers (GTE-Pro and GTE-Am). Each car has three drivers who share duties over the 24 hours.
The favorite: Toyota will be vying for its third consecutive LMP1 victory.
The backdrop: Last year's race attracted 252,500 attendees. This year, there will be no fans and each team will be required to stay in "bubbles" and wear masks at all times.
Go deeper:
8. Sept. 18, 1996: ⚾️ Clemens Ks 20 (again)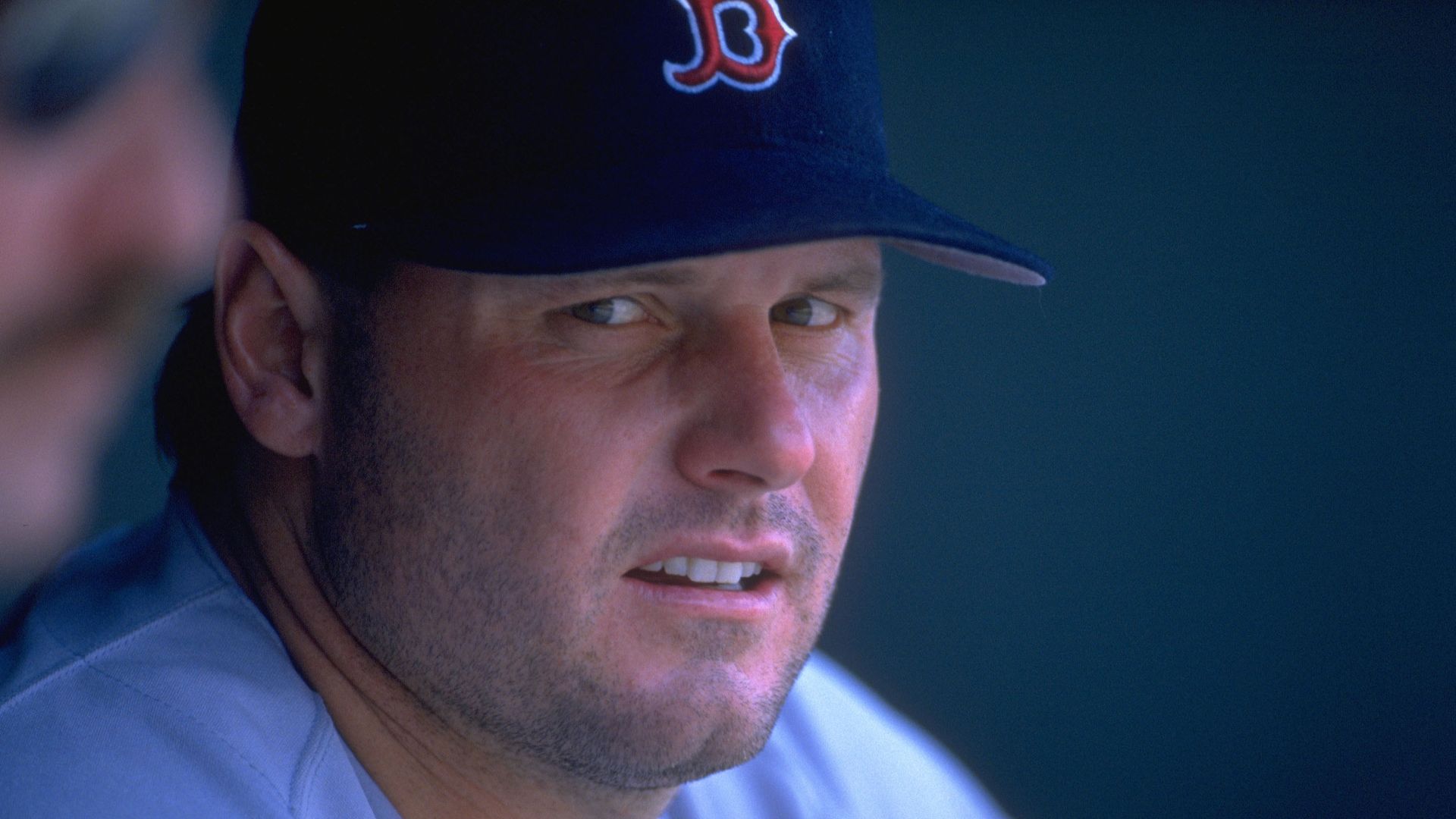 24 years ago today, Red Sox ace Roger Clemens tied his own major league record with 20 strikeouts in a 5-1 win over the Tigers.
Why it matters: A 20-strikeout game is one of baseball's rarest feats. In MLB history, there have been 23 perfect games and 18 four-HR games, but only five times has a pitcher fanned 20 batters while throwing no more than nine innings.
Fun fact: Former Washington Senators pitcher Tom Cheney holds the record for most strikeouts in a game, ringing up 21 Orioles on Sept. 12, 1962. But he needed 16 innings — and 228 pitches — to do it.
9. 🏈 College football trivia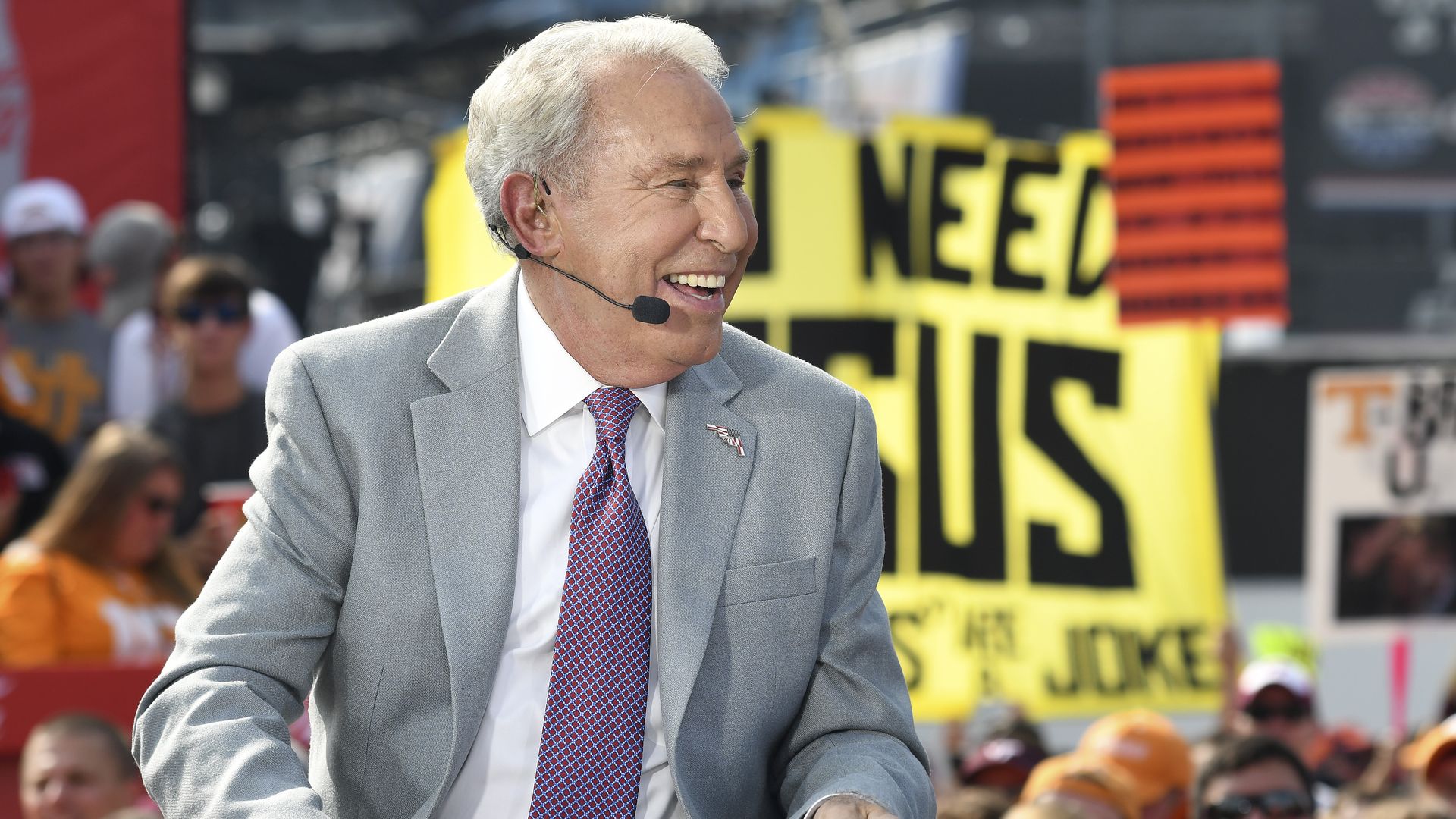 Lee Corso and the "College Gameday" crew are in Louisville this weekend, as the No. 18 Cardinals host No. 17 Miami.
Question: Corso was Louisville's head coach from 1969 to 1972. At what other two schools did he serve as head coach?
Hint: One Big Ten, one MAC.
Answer at the bottom.
10. 🎥 Thursday's top plays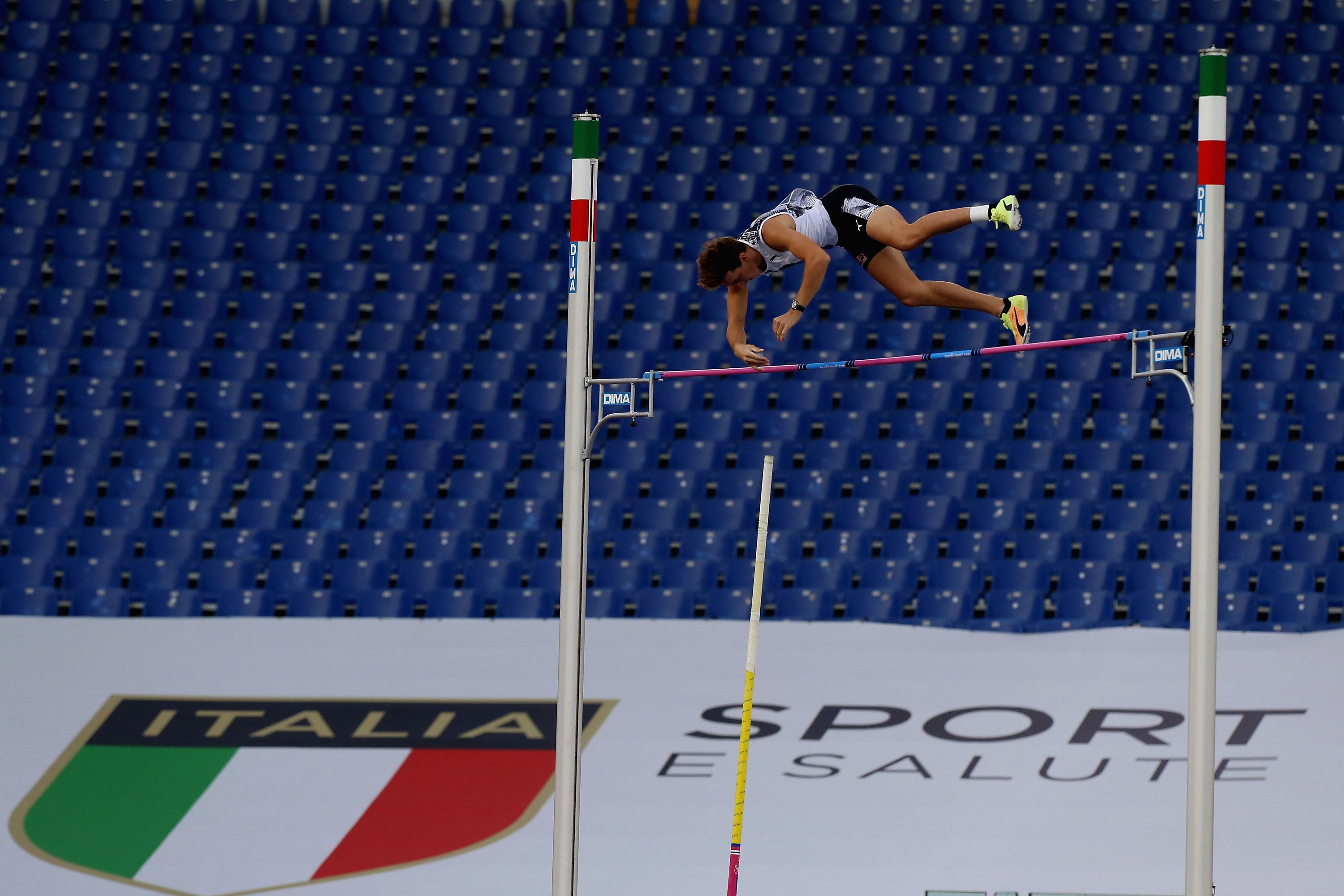 Enjoy the weekend,
Kendall "See you in Slovenia" Baker
Trivia answer: Indiana (1973-1982) and Northern Illinois (1984)