Axios Sports
May 27, 2022
🎉 Happy Friday! Enjoy the long weekend. See you back here on Tuesday.
Today's word count: 1,811 words (7 minutes).
Let's sports...
1 big thing: 🏀 The Dubs are back in the Finals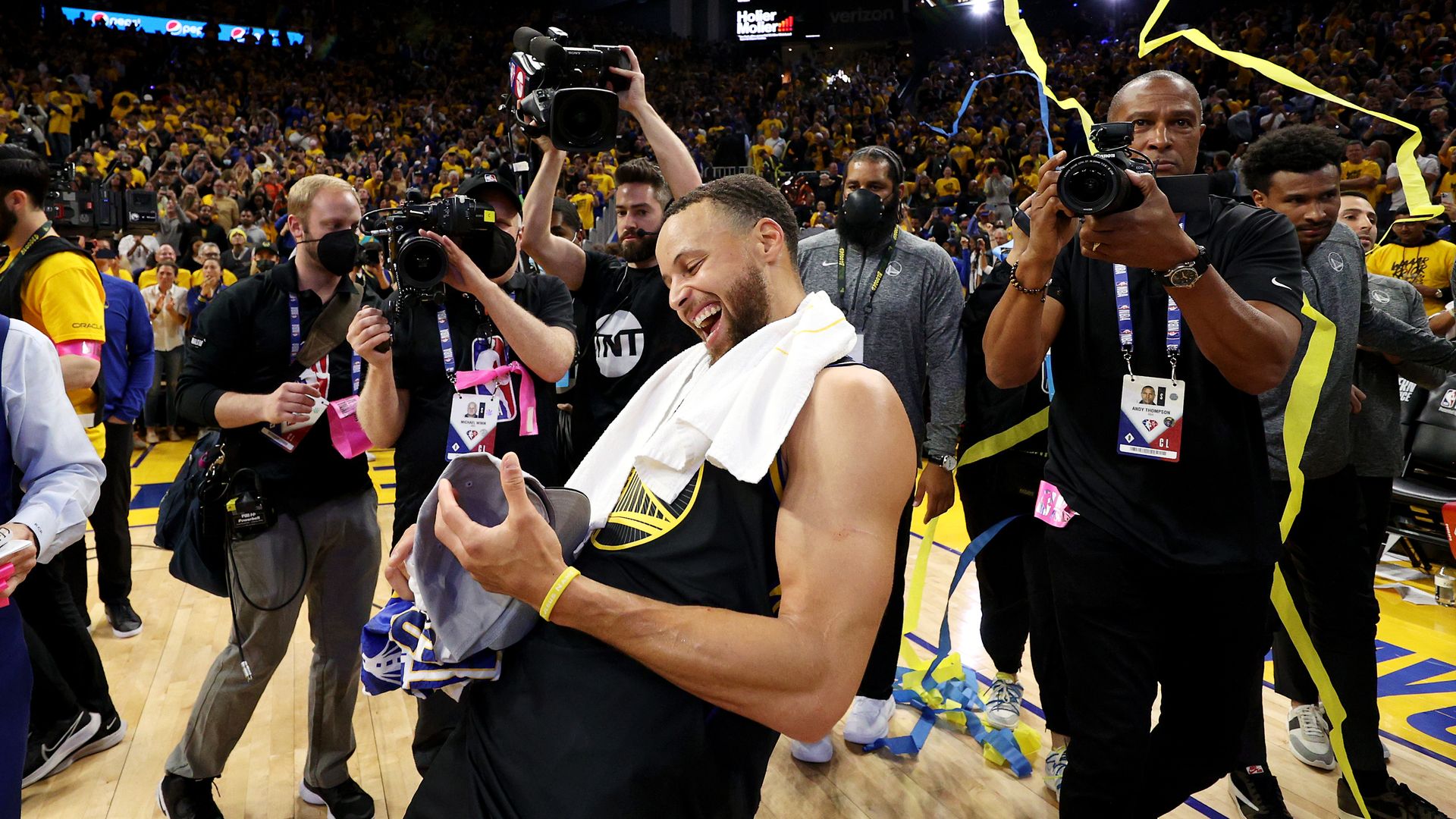 The Warriors beat the Mavericks, 120-110, on Thursday night to punch their ticket to the NBA Finals.
Why it matters: The Warriors are the first franchise to reach the NBA Finals six times in an eight-season span since the Bulls from 1991 to 1998. The only other franchises to do it are the Celtics and Lakers.
Game notes:
MVP: Steph Curry was named the inaugural MVP of the Western Conference Finals after averaging 23.8 points, 7.4 assists and 6.6 rebounds while shooting 43.9% from distance.
Splash brother: Klay Thompson (game-high 32 points) posted his fifth career playoff game with eight made threes, the most in NBA history.
Kid might have a future: Luka Dončić averaged 30-5-5 for the third straight postseason. Michael Jordan is the only other player to do that.
The Kendrick effect ... The last three Kendrick Lamar albums have coincided with Warriors titles. Could it happen a fourth time?
2. ⚡️ The summer of Erriyon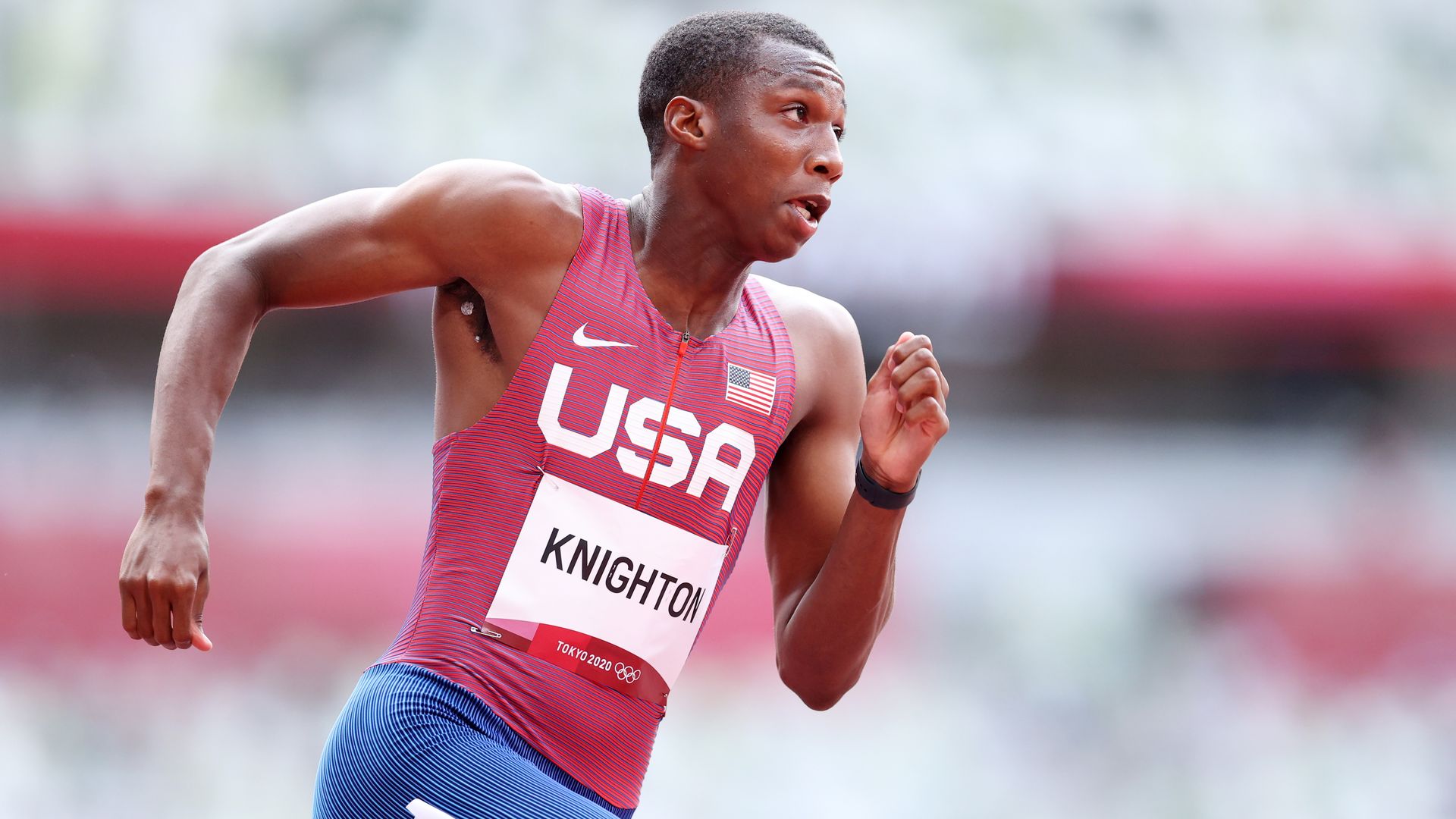 This weekend kicks off an eventful summer for Erriyon Knighton, the 18-year-old American drawing comparisons to Usain Bolt.
The backdrop: Knighton ran the 200-meter race at last month's LSU Invitational in 19.49 seconds, shattering Bolt's under-20 record (19.93) by half a second, which is an eternity on the track.
Why it matters: Knighton didn't just set the junior world record — his time was the fourth-fastest ever recorded.
🇯🇲 Bolt: 19.19
🇯🇲 Yohan Blake: 19.26
🇺🇸 Michael Johnson: 19.32
🇺🇸 Knighton: 19.49
The intrigue: Bolt set the world record in 2009, the day before his 23rd birthday. Knighton is barely 18 and just graduated from Hillsborough High School in Tampa, Florida, this week.
"I knew it was coming, but I didn't know it was ... going to come this early in my career ... I thought I was going to run 19.4 when I'm like, 20 or something, like when I get stronger and older."
— Knighton,
via
NBC Sports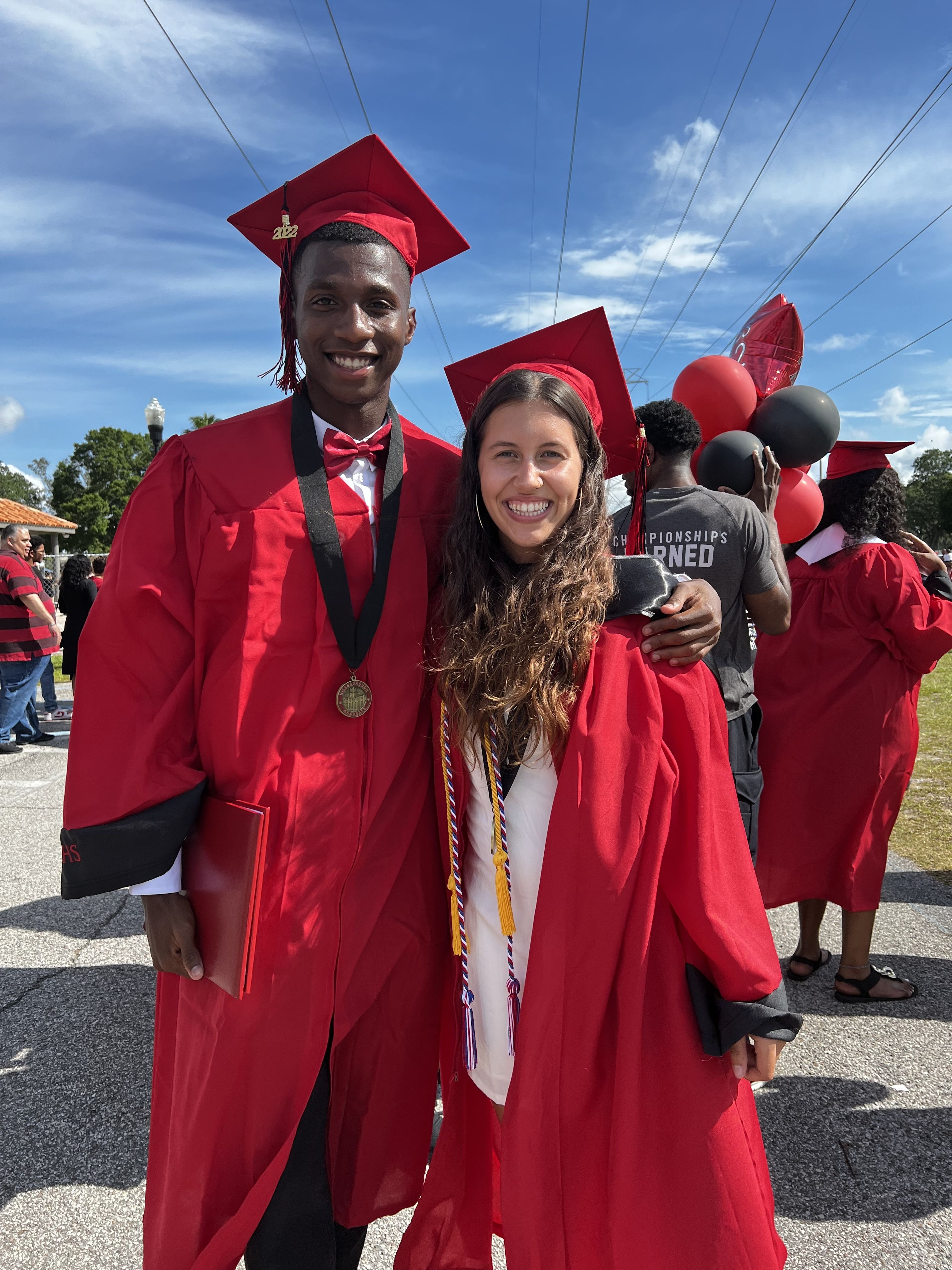 What's next: Knighton joins a star-studded 100-meter field at this weekend's Prefontaine Classic, the first of three major events this summer.
The 100-meter isn't Knighton's best distance, but he wants to be an all-around sprinter and this is a chance to make a statement.
Then comes the U.S. championships in June and the world championships in July, which will be held in the U.S. for the first time ever (Eugene, Oregon).
Context: Knighton is no stranger to the big stage. In Tokyo last summer, he became the youngest man to race in an individual Olympic track final in 125 years, finishing fourth in the 200.
He was a highly-rated football recruit and was offered a scholarship by Alabama, but he turned professional in track last January and signed with Adidas.
Knighton is 6-foot-3 and still growing. Bolt, who retired in 2017, is 6-foot-5. The two sprinters have similar strides — long, relaxed, almost making it look easy.
The bottom line: There will never be another Usain Bolt. But a "quiet, normal, regular high school kid" from Florida is coming for his records.
Go deeper: Prefontaine Classic guide (Athletics Weekly)
3. 🏁 Indy 500: Two legends face off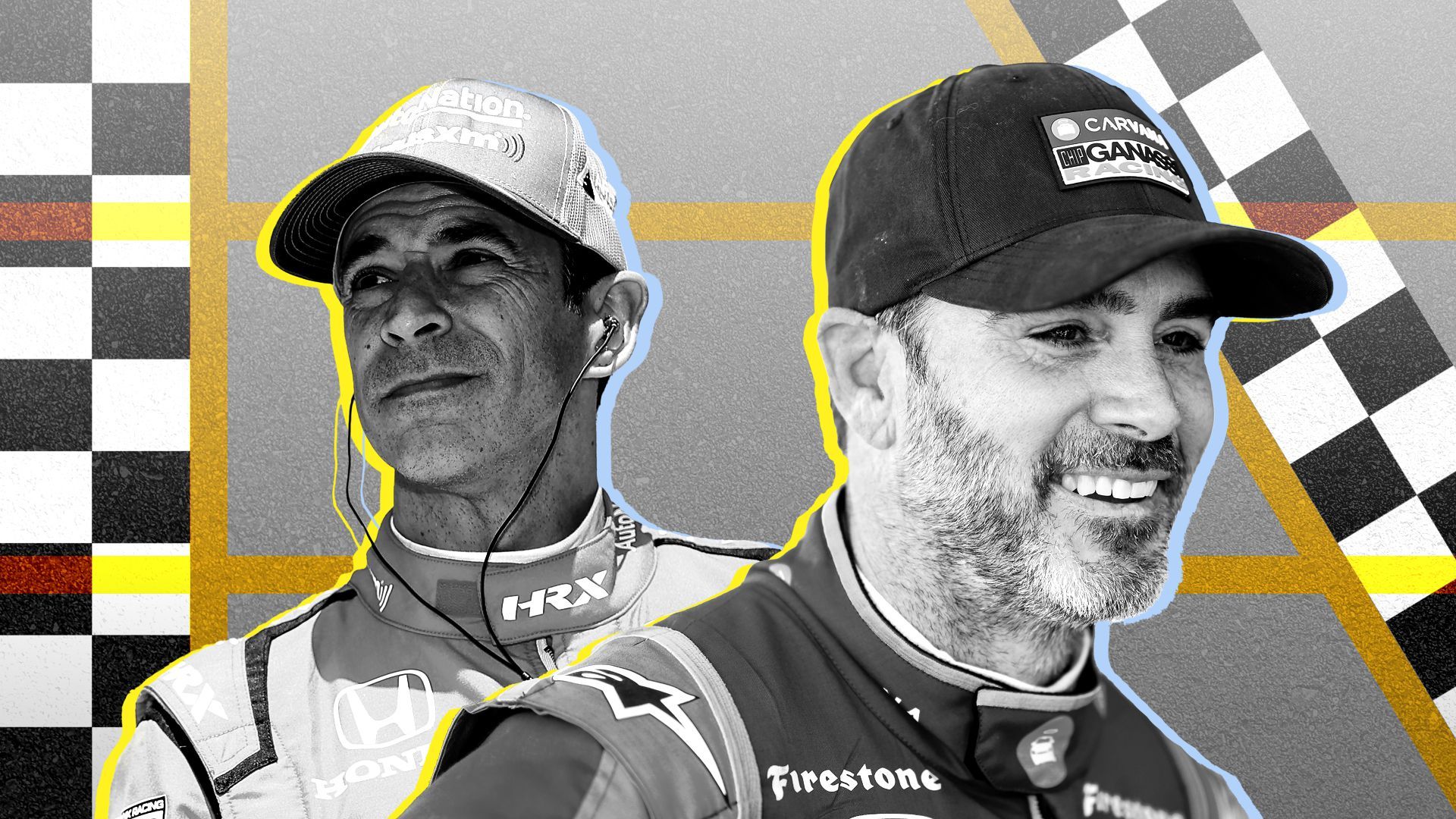 The 106th Indianapolis 500, back at full capacity this Sunday after two COVID-limited years, features two all-time greats at drastically different points in their careers, Axios' Jeff Tracy writes.
State of play: Hélio Castroneves and Jimmie Johnson are two of the 33 drivers hoping to crack open an ice cold bottle of milk at the Indianapolis Motor Speedway (IMS). One of them has a slightly better chance.
Castroneves, 47, has won a record-tying four Indy 500s in 21 starts and is the defending champ. Earlier this month, the IMS named a street in its enormous infield after the legendary Brazilian.
Johnson, 46, is a seven-time NASCAR Cup Series champion but only joined IndyCar last year. He has 17 total starts, one top-10 finish and has never raced in the Indy 500.
Between the lines: IndyCars are significantly faster than stock cars, which was part of the allure for Johnson: "I wanted to experience driving a really fast race car really fast," he told NBC Sports.
He got his wish last month at the Indy 500 Open Test session, where he recorded the fastest lap of his career (227.9 mph)."Man, that's really boogieing," he added.
But that need for speed is risky when combined with inexperience. "I'm a little bit nervous," Dale Earnhardt Jr. said of his former NASCAR teammate. "Every time he's on the track, it's like he's on the edge."
Case in point: Johnson nearly crashed out at last weekend's qualifying run, wrestling his car out of a slide at 230 mph that could have been disastrous.
The big picture: Castroneves is one of just four rookies to have won the Indy 500 since the 1920s, securing his first career IndyCar victory here in 2001. Johnson hopes to defy his long odds and do the same.
P.S. ... Johnson isn't the only recognizable rookie this weekend. Romain Grosjean, who walked away relatively unscathed from a fiery crash at the 2020 F1 Bahrain Grand Prix, is also making his Indy 500 debut.
Go deeper: As Formula 1 surges, IndyCar hopes to keep up (NYT)
4. ⚡️ Lightning round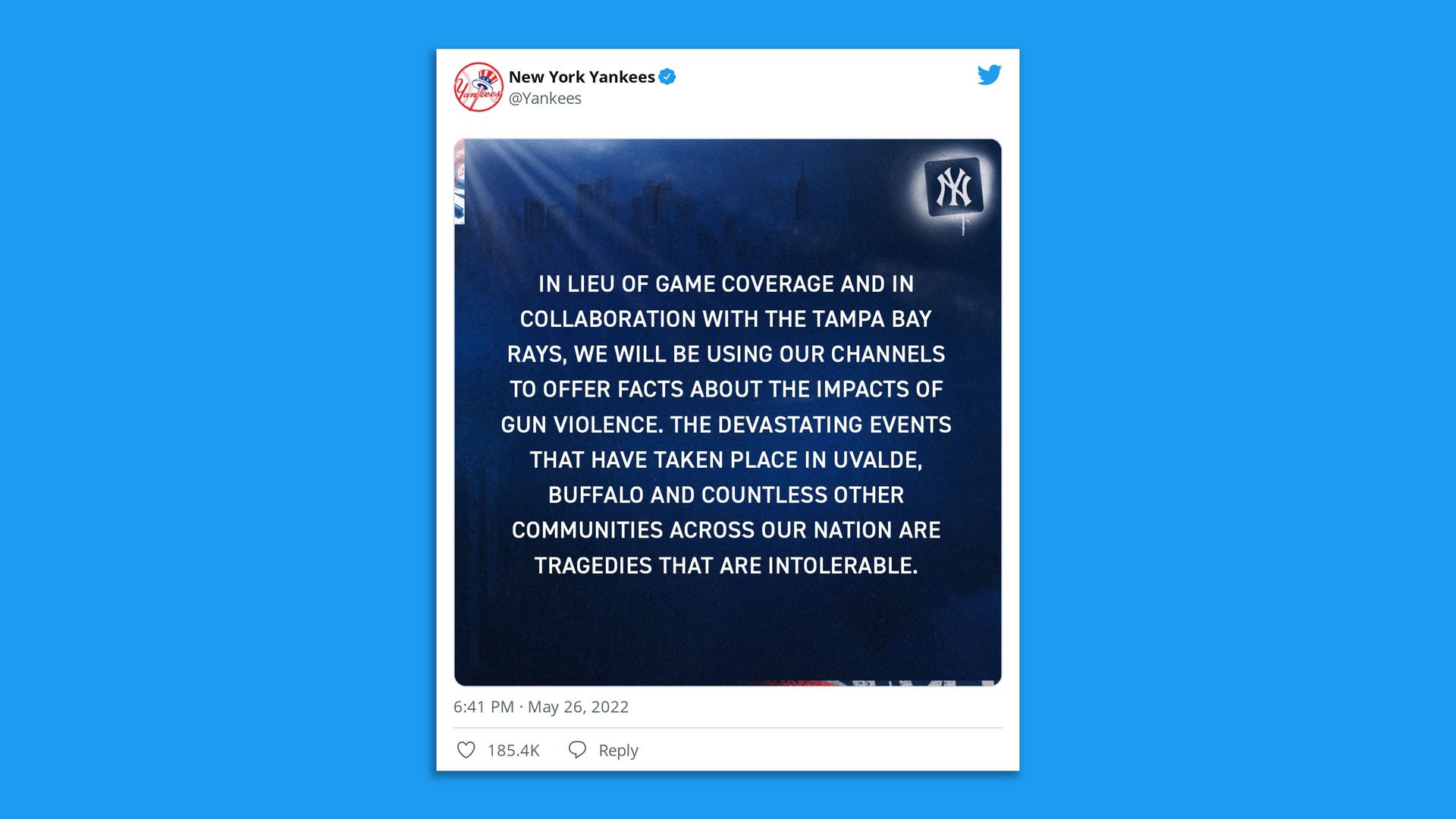 ⚾️ Raising awareness: The social media teams for the Yankees and Rays teamed up Thursday to draw attention to gun violence instead of providing live game coverage.
🏀 Zion cleared: Zion Williamson has been cleared to return without any restrictions. Full speed ahead as he prepares for next season.
⛳️ Crowded leaderboard: Scottie Scheffler (-4) is in an eight-way tie for first after Round 1 at Colonial, the longest-running PGA Tour event at the same venue since 1946.
5. 🏀 Snapshot: WNBA quarter-season
The Aces lead the way at the quarter-mark of the WNBA's inaugural 36-game season, familiar territory for a team coming off two straight top-two finishes, Jeff writes.
State of play: Hot on Vegas' tail are Washington and Connecticut, two teams who've enjoyed similar success in recent seasons.
The Mystics are led by two-time MVP Elena Delle Donne, who just became the 40th player in league history with 4,000 career points. They won the 2019 title and look like contenders again.
The Sun have reached at least the semis in three straight years and look poised to make it four in a row behind superstar Jonquel Jones and Alyssa Thomas, who's having a career year at age 30.
Stat leaders:
Points: Breanna Stewart, SEA (19.8); Jackie Young, LV (19.3); Skylar Diggins-Smith, PHX (19.2); Arike Ogunbowale, DAL (18.8); Kelsey Mitchell, IND (18.7)
Rebounds: Sylvia Fowles, MIN (10.3); NaLyssa Smith, IND (10.0); Dearica Hamby, LV (9.5); A'ja Wilson, LV (9.3); Jessica Shepard, MIN (9.3)
Assists: Courtney Vandersloot, CHI (8.3); Natasha Cloud, WSH (6.8); Sue Bird, SEA (6.7); Kelsey Plum, LV (5.8); Chelsea Gray, LV (5.5)
Go deeper: Power rankings (ESPN)
6. ⚾️ All rise for the honorable HR leader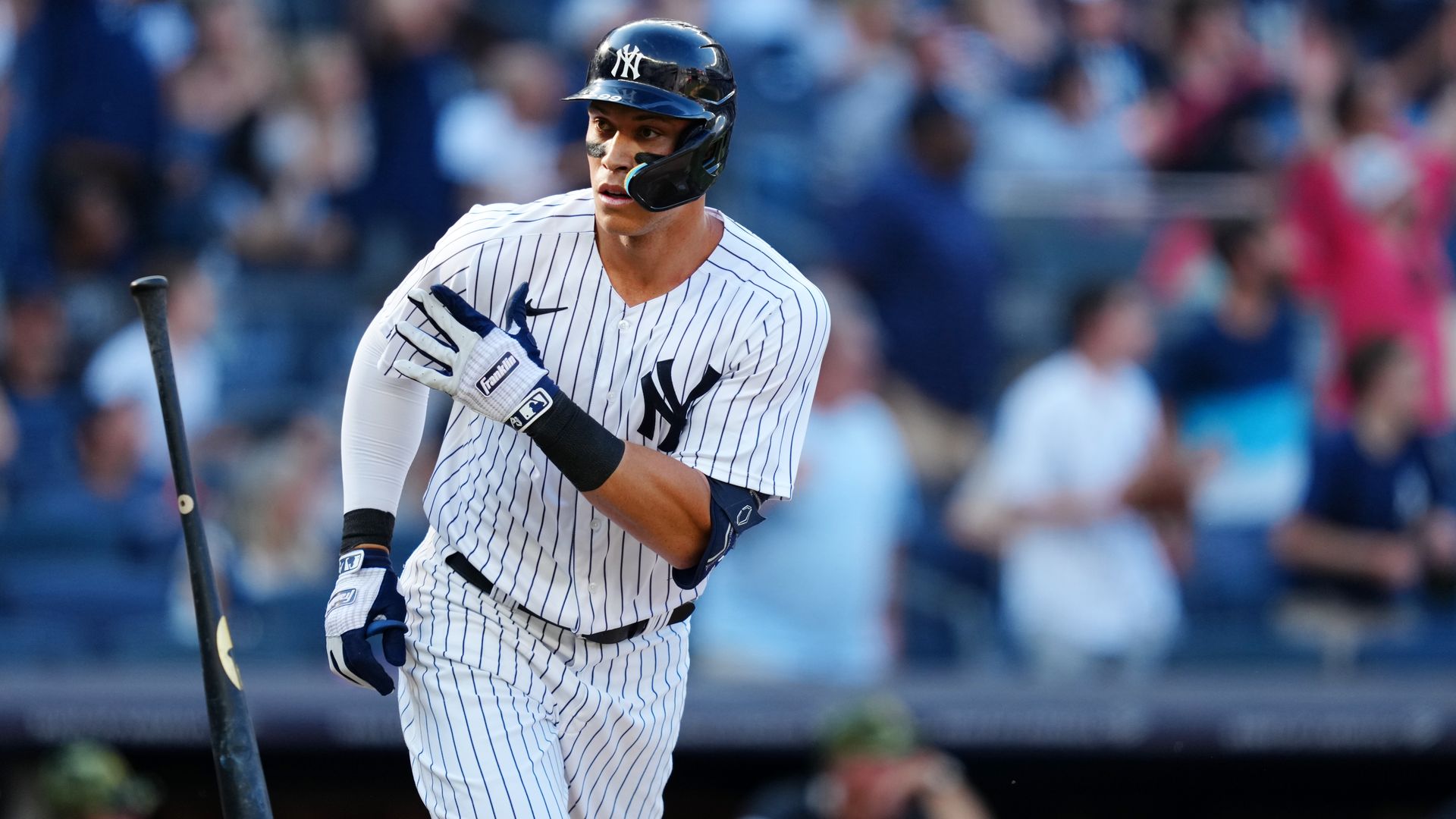 Home runs are down this season, but Aaron Judge didn't get the memo, Jeff writes.
State of play: Judge has a league-leading 17 HR through 43 games (one every 9.6 at-bats), putting him on pace to break the American League record set by Roger Maris in 1961 (61).
Wild stat: No one else has hit more than 12 HR, so the gap between Judge and second place is the same as between second and 40th.
Judge's slash line: .313/.384/1.065, 17 HR, 36 RBI
The big picture: Judge, 30, turned down a seven-year, $213.5 million extension this offseason, believing he could earn more next year in free agency. So far, it looks like he made the right call.
7. 🌎 The world in photos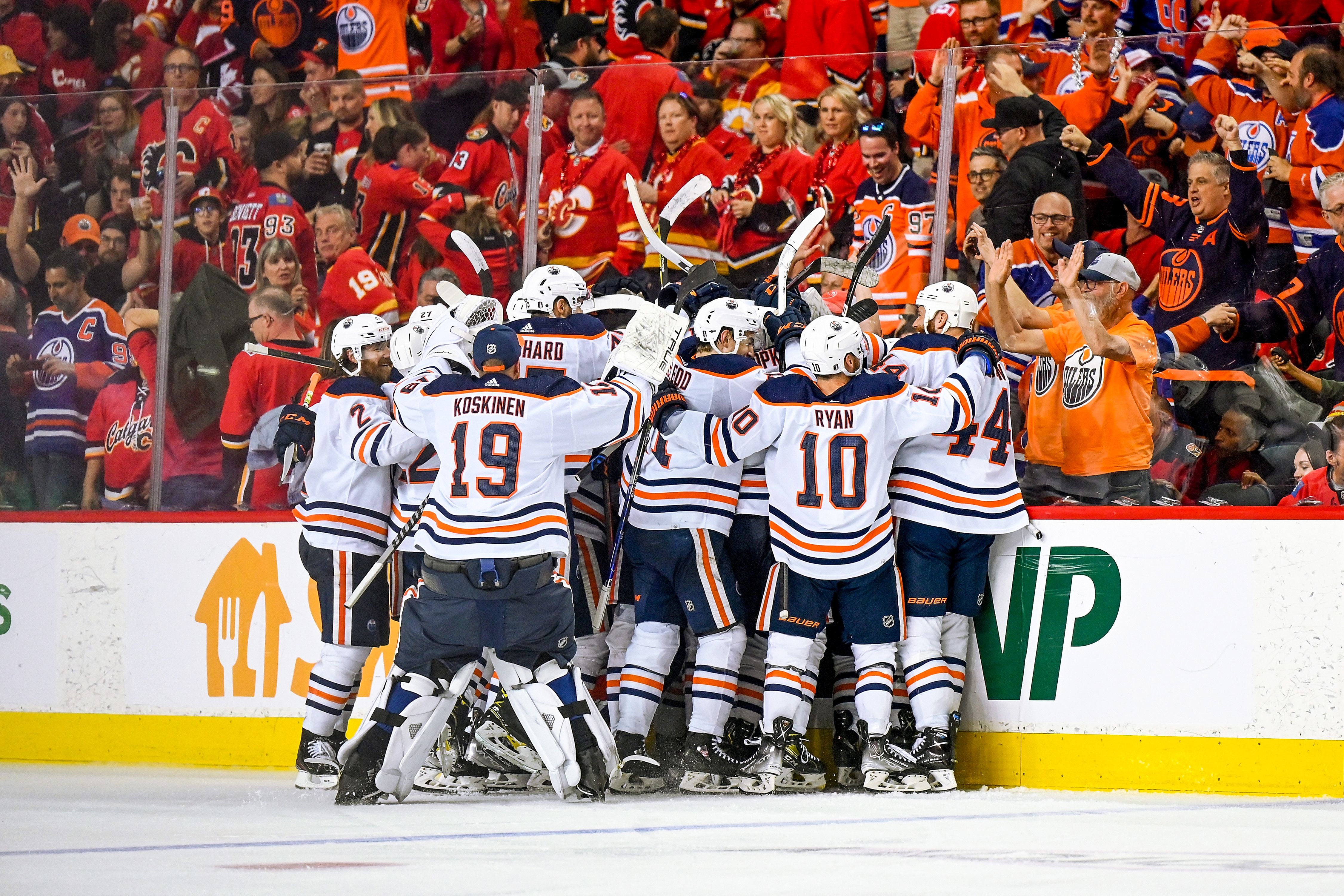 CALGARY — Connor McDavid's game-winner lifted the Oilers past the Flames, 5-4 (OT), and into the West Finals.
Elsewhere: The Hurricanes beat the Rangers, 3-1, to take a 3-2 lead and improve to 7-0 at home this postseason.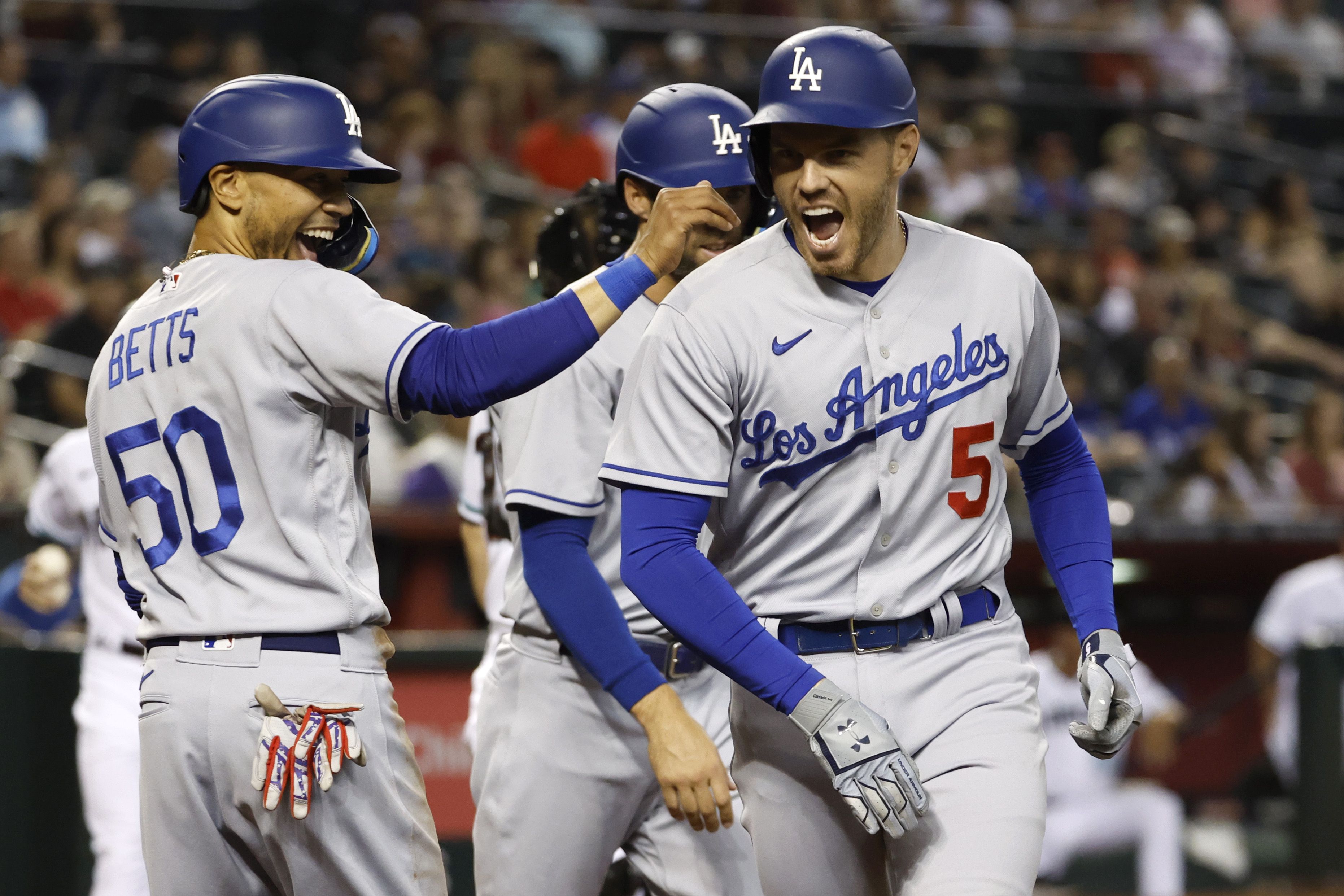 PHOENIX — All nine Dodgers starters had multiple hits in Thursday's 14-1 win over the Diamondbacks.
Why it matters: It's just the second time that's happened since they moved to Los Angeles in 1958.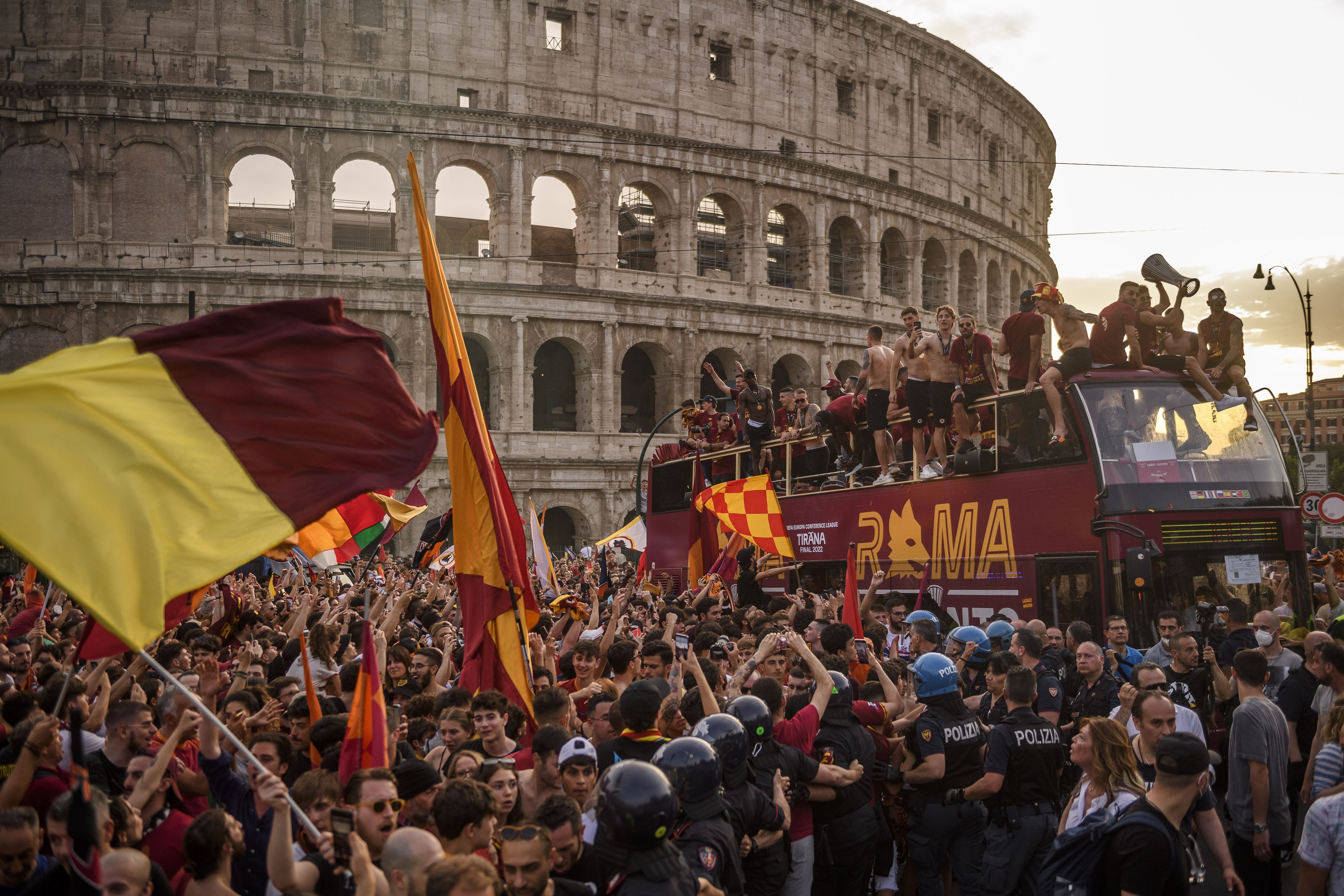 ROME — Roma players and fans celebrated their Europa Conference League title with the Colosseum in the backdrop. Not bad!
8. 📺 Watchlist: Championship weekend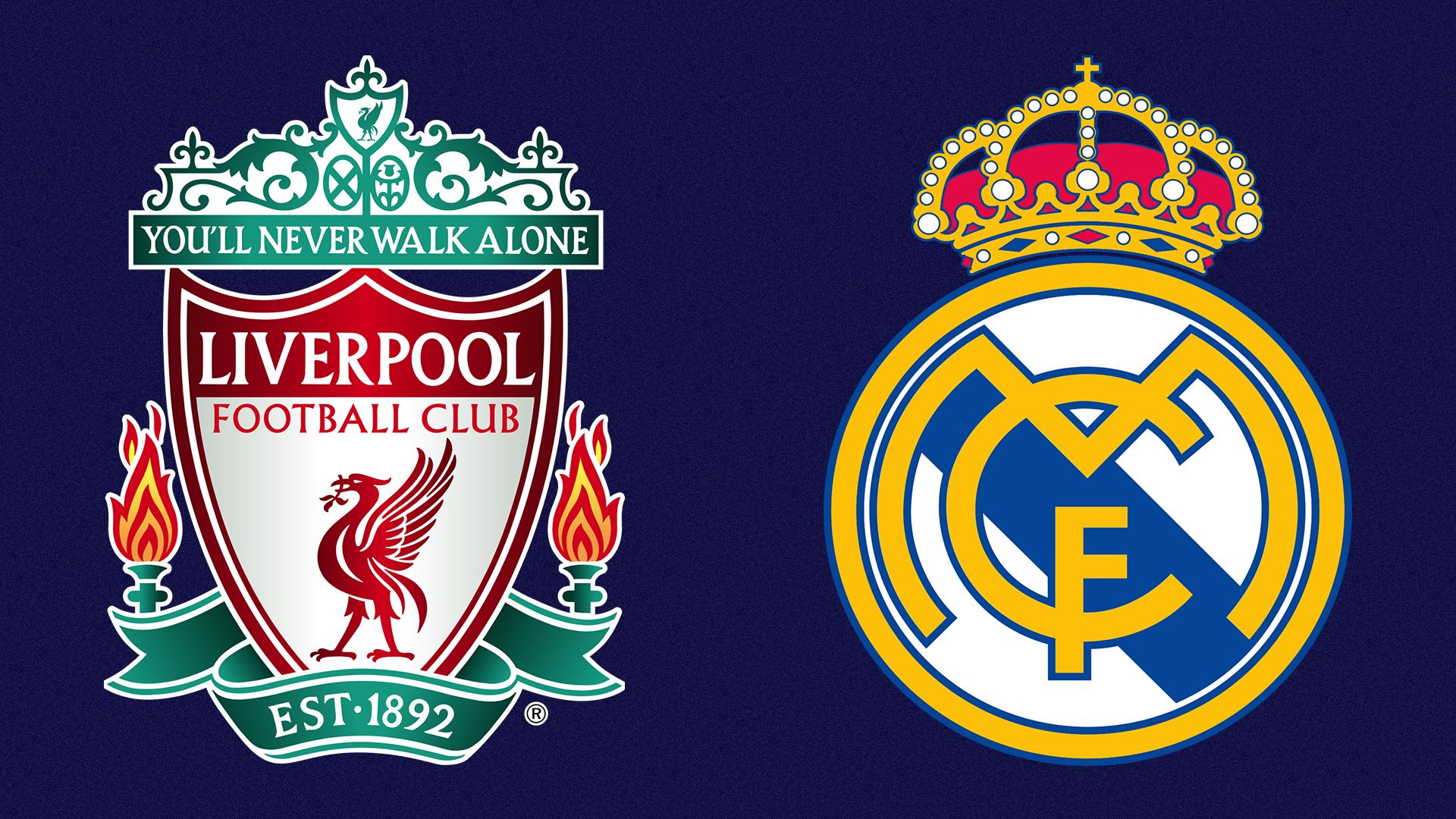 Liverpool and Real Madrid face off Saturday in the Champions League final in Paris (3pm ET, CBS), a rematch of the 2018 final won by Madrid.
Madrid, led by LaLiga's top scorer, Karim Benzema, is vying for its record-extending 14th title thanks to a stunning comeback over Manchester City in the semifinals.
Liverpool, led by the Premier League's top scorer, Mo Salah, has six Champions League titles, tied for third-most behind Madrid and AC Milan (seven).
More to watch:
9. ⚾️ MLB trivia
Who is the only pitcher to win a World Series game in three different decades?
Hint: American League.
Submitted by: Brett Smith (Arlington, Va.)
Answer at the bottom.
10. 💔 1 baseball thing: Movies for Ray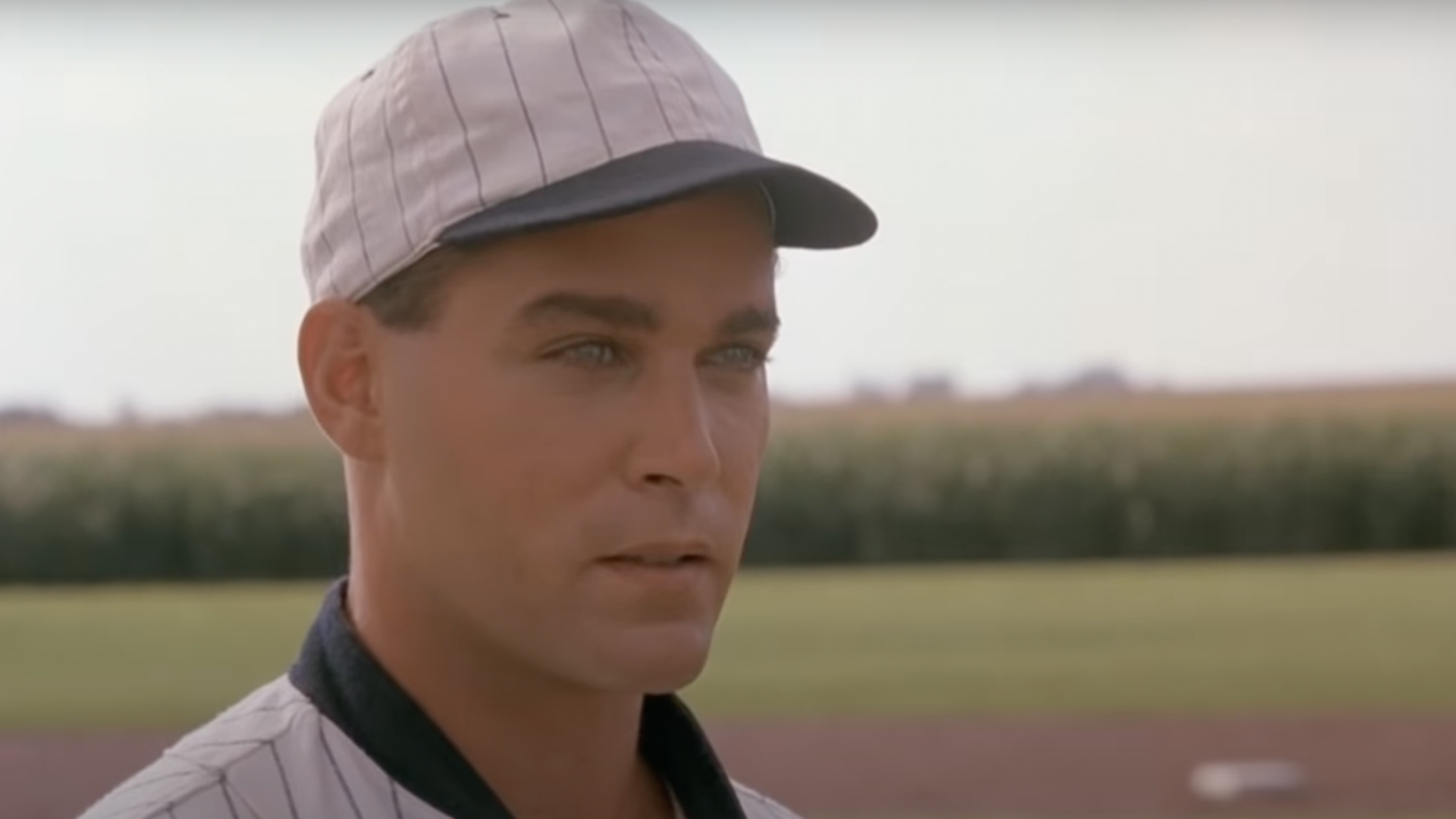 Ray Liotta, who sparkled in numerous roles, including Shoeless Joe Jackson in "Field of Dreams," has died at age 67.
Our top 10 baseball movies, in honor of Ray:
Field of Dreams (1989)
Moneyball (2011)
Major League (1989)
Bull Durham (1988)
A League of Their Own (1992)
The Sandlot (1993)
The Natural (1984)
Little Big League (1994)
Everybody Wants Some!! (2016)
Hardball (2001)
Go deeper: Ray Liotta saved "Field of Dreams" from itself (Defector)