❤️ Happy Valentine's Day! Love you guys a lot.
1. 🏈 Big Data > big ratings
The Alliance of American Football made its debut this past weekend and produced some very solid ratings. But we're not here to talk about ratings — we're here to talk about the business model.
Why ratings don't matter: Americans love football and shiny new toys. So it's not at all shocking that 2.1 million people tuned in to see what the AAF is all about.
The challenge is sustaining that interest; and that's where things could get tricky, as games will be moving away from CBS (and a primetime slot) to CBS Sports Network and niche streaming services.
If ratings remain high moving forward, then by all means, let's talk about the AAF's overnight Nielsen ratings until we're blue in the face. But for now, it's just not very interesting or even all that telling. So let's get into the real stuff, instead.
Why the business model matters: The AAF is not a football league; it's a tech company. Does it sound a little corny to say that? Yes, but I promise I'm not just reading from some Fyre Festival-esque pitch deck — it's the truth.
With sports betting now legal and expanding in the U.S., the AAF has embraced its opportune launch time, investing heavily in technology that it hopes to eventually license out to other leagues and businesses (casinos, media companies).
Thanks to chips implanted in the ball and players' shoulder pads, fans have access to real-time visualization and can do things like predict the next play to win points. This interactive experience is clearly where sports are headed, so the AAF is leaning all the way in.
The big picture: Sports leagues have traditionally made money by selling a product: sports. But thanks to advancements in technology and changes in media consumption, new revenue streams have presented themselves.
Consider Major League Baseball: In 2000, the league launched MLB Advanced Media as a way to livestream its games to fans.
The infrastructure they built was so darn good that they began powering the streaming efforts of other leagues like the NHL and PGA Tour and even media companies like ESPN and HBO, bringing in hundreds of millions in revenue.
Eventually, MLB Advanced Media spun out its technology into a separate company called BAMTech, which Disney has since acquired for billions of dollars.
The bottom line: The AAF's plan is to do what MLB Advanced Media did, but with data (which is hot now) instead of streaming technology (which was hot then).
Ultimately, the on-field product still matters a great deal, and it's what we'll all be discussing week-to-week. But now you know that, underneath all the touchdowns and sacks, a lucrative data business is being built.
2. 💰 The NBA's biggest ballers
From Mike: NBA stars are walking businesses. Need proof? Just look at the numbers above. In total, the top 10 earners in the NBA will earn $540 million from salaries and endorsement money in 2019.
The King: LeBron James ($88.7 million) tops this list for the fifth straight year. The last NBA player to make more than him? Kobe Bryant in 2014.
The three top earners — LeBron, Steph Curry and Kevin Durant — will make a combined $103.2 million playing basketball this year. Off the court? $130 million.
Signature sneakers: Giannis Antetokounmpo, Blake Griffin and Chris Paul are the only three players on this list without one. Giannis is getting one soon, though, so expect him to make a jump.
3. ⛪️ One of the most popular sports websites is run out of a church
The Sports Reference family of almanacs — Baseball-Reference, Basketball-Reference, Pro-Football-Reference and so on — are a staple of every sports writer's diet. I use them daily.
Even casual fans visit regularly, evidenced by the fact that the group of sites amassed 1 billion page views last year and are among the most visited sports-related sites on the internet.
Best part: Turns out, the company is headquartered on the third floor of a 100-year-old church in Philadelphia — right above a gymnasium that doubles as a day care center, the New York Times reports.
"Walking through it to come in and out, sometimes you're going through 3-year-olds tossing balls. I worked for AOL for a long time where we had a badge to scan at the front door ... It's a lot different from that."
— Mike Kania, 38, one of Sports Reference's first employees (
via NYT
)
How it all began: In 2000, University of Iowa doctoral student Sean Forman started Baseball-Reference.com as a hobby, building the site using the CD-ROM that came with the printed Total Baseball encyclopedias.
By 2007, Forman had created an empire — forming partnerships with Pro-Football-Reference (founded by Doug Drinen in 2000) and Basketball-Reference (founded by Justin Kubatko in 2004).
Around this time, Forman quit his job as a math and computer science professor at St. Joseph's University and committed to Sports Reference full-time. Needing office space, he turned to his church.
"I think that both myself and most of the congregation would not realize what kind of powerhouse Sports Reference is. I don't really know a lot about numbers or computers, but one billion is a lot."
— Pastor Cheryl Pyrch
4. 🏈 Joe Flacco is headed to Denver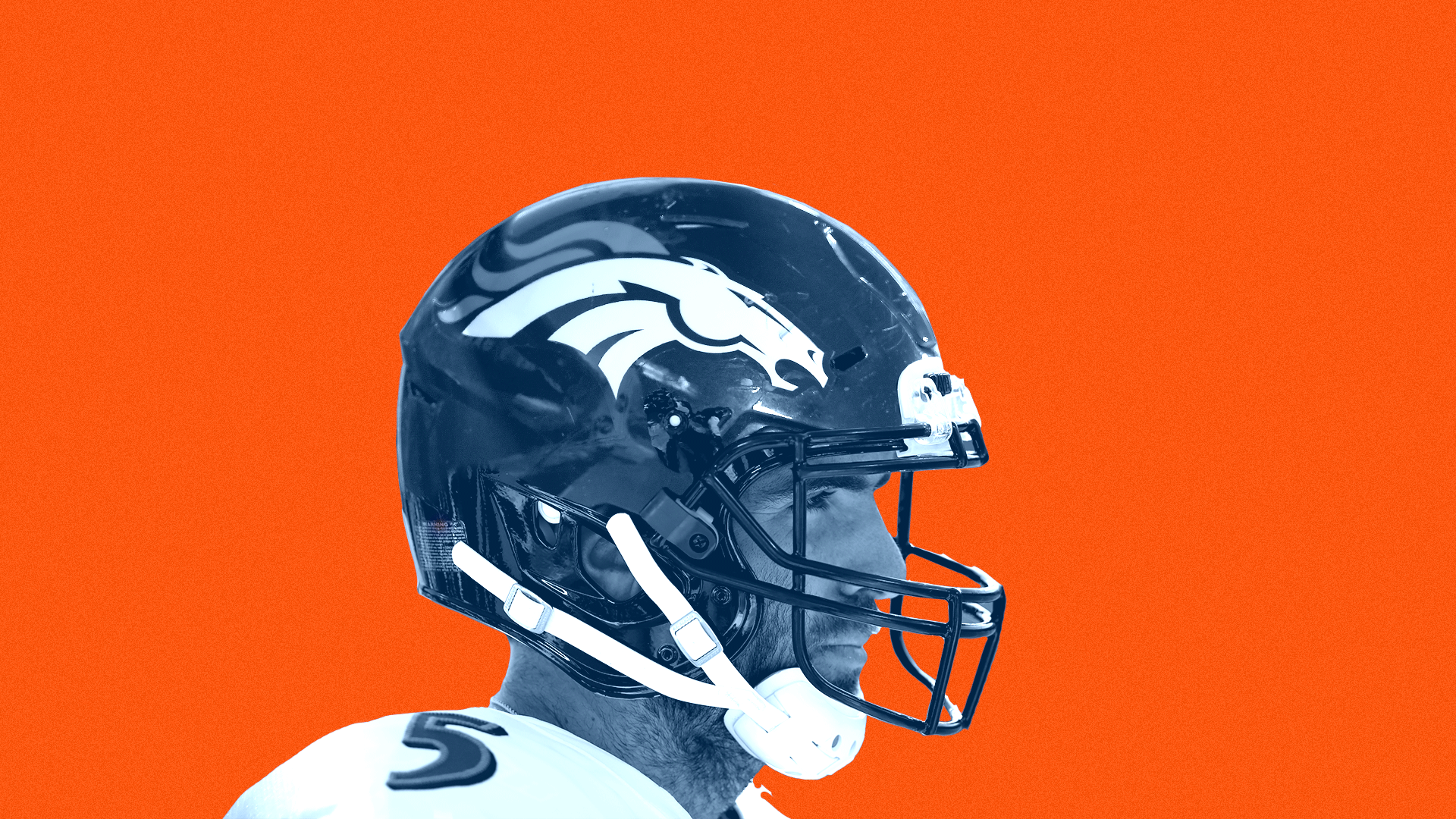 It's not everyday that a former Super Bowl MVP gets traded, but here we are. The Baltimore Ravens are reportedly sending Joe Flacco to the Denver Broncos for a mid-round pick in this year's draft.
Why for Denver: The Broncos have been playing blindfolded darts with their quarterbacks this decade just hoping something sticks. Might as well swing for the fences with a trade, right? Even if it's merely a short-term solution.
Yes, but: Between Flacco and last year's starter Case Keenum, the Broncos now have $28.5 million tied up in two non-elite quarterbacks. Not ideal!
Why for Baltimore: "The Ravens have to be thrilled to get a mid-round pick for Flacco, who was out of their plans and likely to be released," writes ESPN's Bill Barnwell.
"The compensation suggests there were multiple teams in for him or that new general manager Eric DeCosta managed to persuade the Broncos to negotiate against themselves. The Ravens will eat $16 million in dead money on their 2019 cap and then be rid of one of the worst contracts in modern NFL history."
Before you go: Please observe every quarterback Broncos GM John Elway has signed since Peyton Manning fell into his lap in 2011.
2012-present: Brock Osweiler (draft), Caleb Hanie (free agency), Zac Dysert (draft), Ryan Katz (free agency), Bryn Renner (free agency), Trevor Siemian (draft), Christian Ponder (free agency), Paxton Lynch (draft), Chad Kelly (draft), Case Keenum (free agency), Kevin Hogan (free agency), Joe Flacco (trade).
5. 🏀 Good reads
A chaotic style has this high school team topping 100 points — and driving opponents crazy (Washington Post)
For the past two years, the boys basketball team at Lake Braddock High School in Burke, Va. has pressed constantly (make or miss), shot threes at an unprecedented pace and subbed out four or five players at a time, every minute or two, like it's hockey. Did I mention it's working?
Which sport's All-Star Game is the most ridiculous? (FiveThirtyEight)
All-Star games used to serve "the semi-important function of showcasing great players for fans who seldom — if ever — got to see them play." Now, they're just kind of ridiculous. That begs the question: Which sport changes the most when converted to an all-star format?
The 2018-19 disrespectful dunk index (The Ringer)
"With the All-Star break nearly upon us, it's time to evaluate a new crop of basketball murders—plus a tribute to the legend D-Wade." The great Shea Serrano strikes again.
6. 🎮 Esports market expected to surpass $1 billion globally in 2019
The global esports market is expected to surpass $1 billion this year — a 27% increase from last year — thanks to the explosive growth of brand sponsorships and media rights, according to the latest forecast from esports data company Newzoo.
Why it matters, from Axios media reporter Sara Fischer: More brand sponsorships means that companies see esports as a prime opportunity to get in front of younger audiences that could be big spenders. Newzoo says sponsorships have grown by more than 30% since last year.
7. On this date: 2/14/1952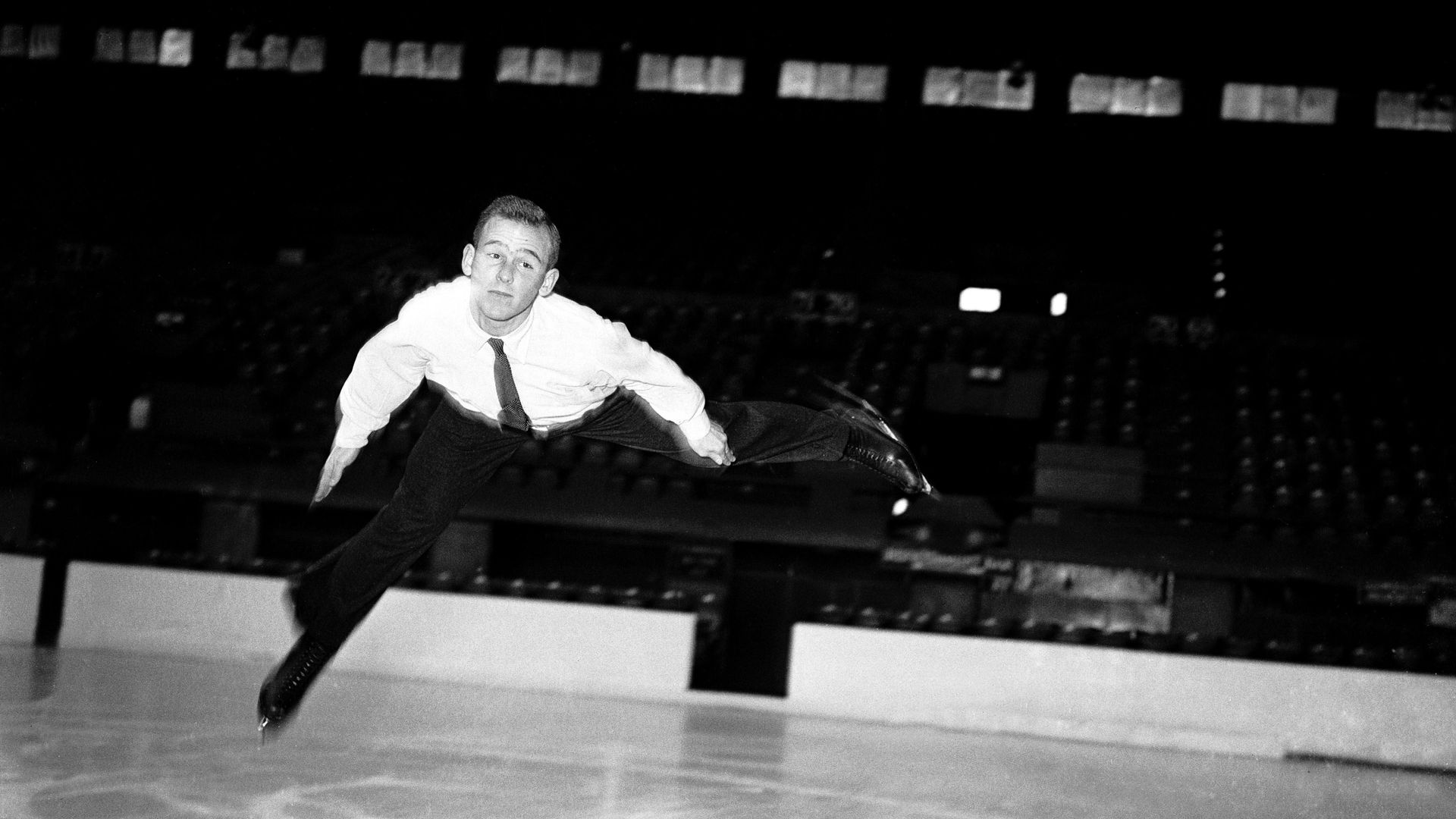 67 years ago today, the 1952 Winter Olympics opened in Oslo, Norway — the birthplace of modern day skiing.
Memorable performance: American figure skater Richard "Dick" Button earned his second consecutive Olympic title by landing the first triple jump in international competition.
Watch: Since he landed the jump in the dead of night, the press had Button do it again in the morning for the cameras.
8. The Ocho: Speaking of the 1952 Winter Games...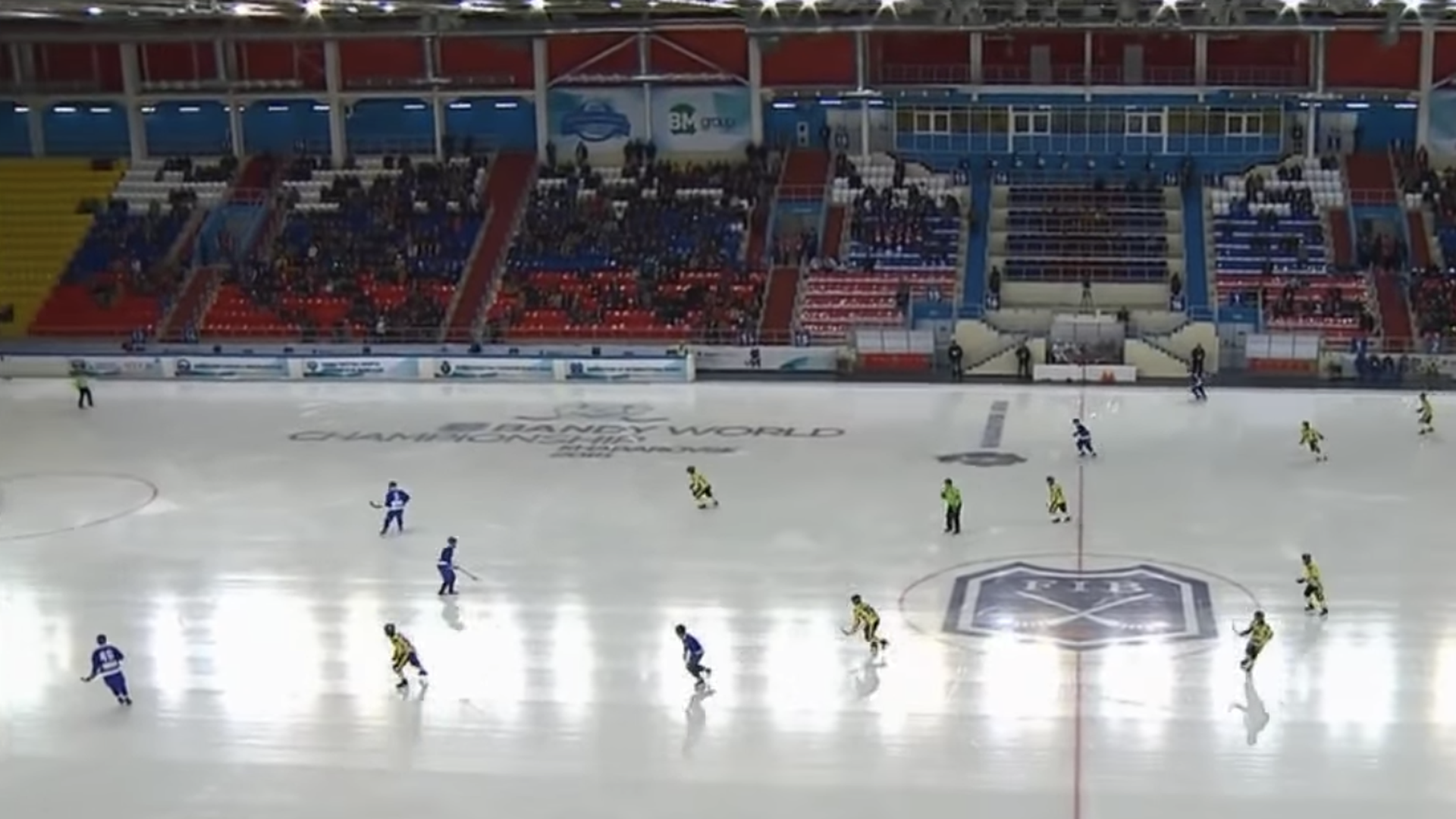 Bandy — which is basically 11-on-11 ice hockey played on a rink the size of a soccer field, using a ball instead of a puck — was a "demonstration sport" in Oslo. Learn how to play.
Up until 1992, Olympic host countries could add demonstration sports to the list of competitions, often using the opportunity to garner international exposure for a popular local sport.
Medals were smaller than true Olympic medals, and they weren't included in the official medal count.
Fun fact: Curling was a demonstration sport in 1932, 1988 and 1992 before becoming a full-fledged Olympic event in 1998.
9. 🏀 College basketball trivia
Campbell senior guard Chris Clemons became the ninth-leading scorer in NCAA history last night, leapfrogging Danny Manning and Oscar Robertson with a season-high 48 points.
Question: Can you name the only active NBA player above Clemons on the all-time list?
Hint: It's not J.J. Redick.
10. ⛳️ Make your pick: How will Tiger fare today?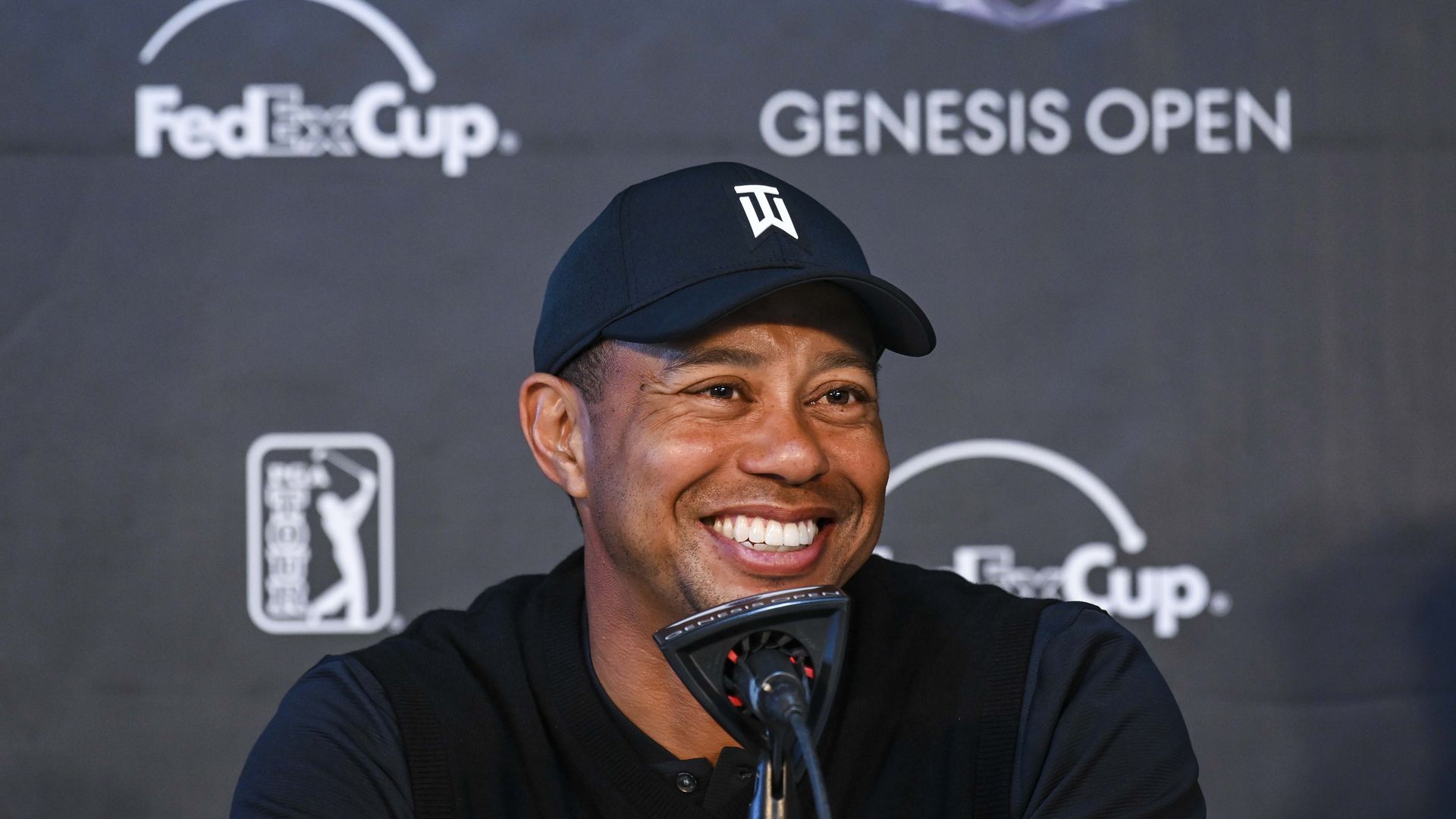 Event: Tiger Woods is set to make his second start of the year at the Genesis Open, an event he hosts at the Riviera Country Club in Pacific Palisades, Calif. Full preview.
Question: How will Tiger fare in Round 1 today? (Vote by Tiger's 3:22 pm ET tee time to be eligible for a prize)
📊 Yesterday's results: 54.2% of participants correctly predicted that Tottenham would beat Borussia Dortmund.
Winner: Jake W. (Auburn, Ala.) nailed the final score (3-0) and came the closest to predicting when the first goal would be scored (47th minute). Congrats, Jake! We'll be in touch.
Thanks,
Kendall "Bandy enthusiast" Baker
Trivia answer: Creighton's Doug McDermott (currently plays for the Indiana Pacers)