June 30, 2021
👋 Good morning! Shohei Ohtani hit two more HRs to take the MLB lead and pitches tonight in the Bronx. Oh also, Kyle Schwarber hit another. Baseball!
Today's word count: 1,725 words (7 minutes).
Let's sports...
1 big thing: 🏀 Another night, another injury
The Hawks beat the Bucks, 110-88, on Tuesday to even the East Finals at two games apiece. But the story of the night — as has been the story all month — was injuries to star players.
Trae Young was ruled out of Game 4 with a deep bone bruise in his right foot. He'll likely be a game-time decision for Thursday's Game 5.
Giannis Antetokounmpo suffered a hyperextended left knee during the third quarter on Tuesday. He landed awkwardly after contesting an alley-oop, causing his knee to buckle. He'll undergo imaging today.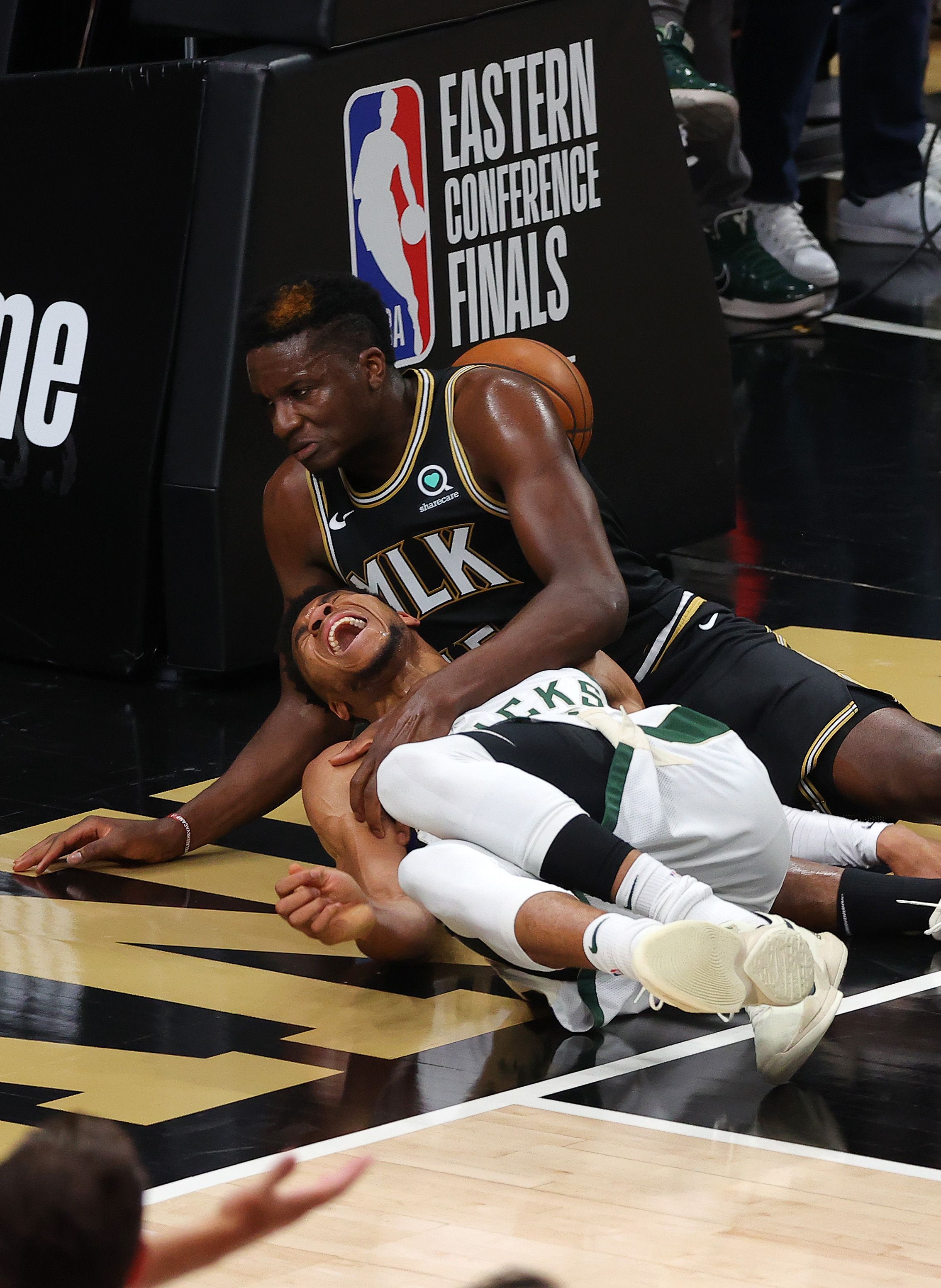 The big picture: The NBA playoffs have been completely derailed by injuries. The games will go on, and a deserving champion will be crowned, but it's all starting to feel a bit wonky.
The Clippers are without Kawhi Leonard (knee) and Serge Ibaka (back).
The Nets were without Kyrie Irving (ankle) for most of the playoffs and James Harden (hamstring) wasn't healthy when he returned.
The Jazz were missing Mike Conley (hamstring) for most of the Clippers series.
The Lakers were without Anthony Davis (knee/groin) for most of the first round.
The Celtics didn't have Jaylen Brown (wrist) all postseason.
The Nuggets were missing Jamal Murray (ACL).
The big picture: Some believe the condensed 72-game season is to blame for the NBA's injury epidemic. "They all didn't wanna listen to me," tweeted LeBron James. "I knew exactly what would happen."
Yes, but: In April, the NBA said injuries were slightly down. And earlier this month, the league said the full-season rates were "virtually the same" as they were in 2019-20.
We should take that data with a grain of salt. But maybe injury rates are normal, and maybe it just doesn't seem that way because the players getting injured are disproportionally stars.
Wild stat ... If Giannis is unable to play in Game 5, only one (Paul George) of the 15 members of this season's All-NBA teams would still be alive and have appeared in all of his team's postseason games.
📅 Tonight … Suns at Clippers, 9pm ET (PHX leads 3-2)
2. 🚨 Tuesday scoreboard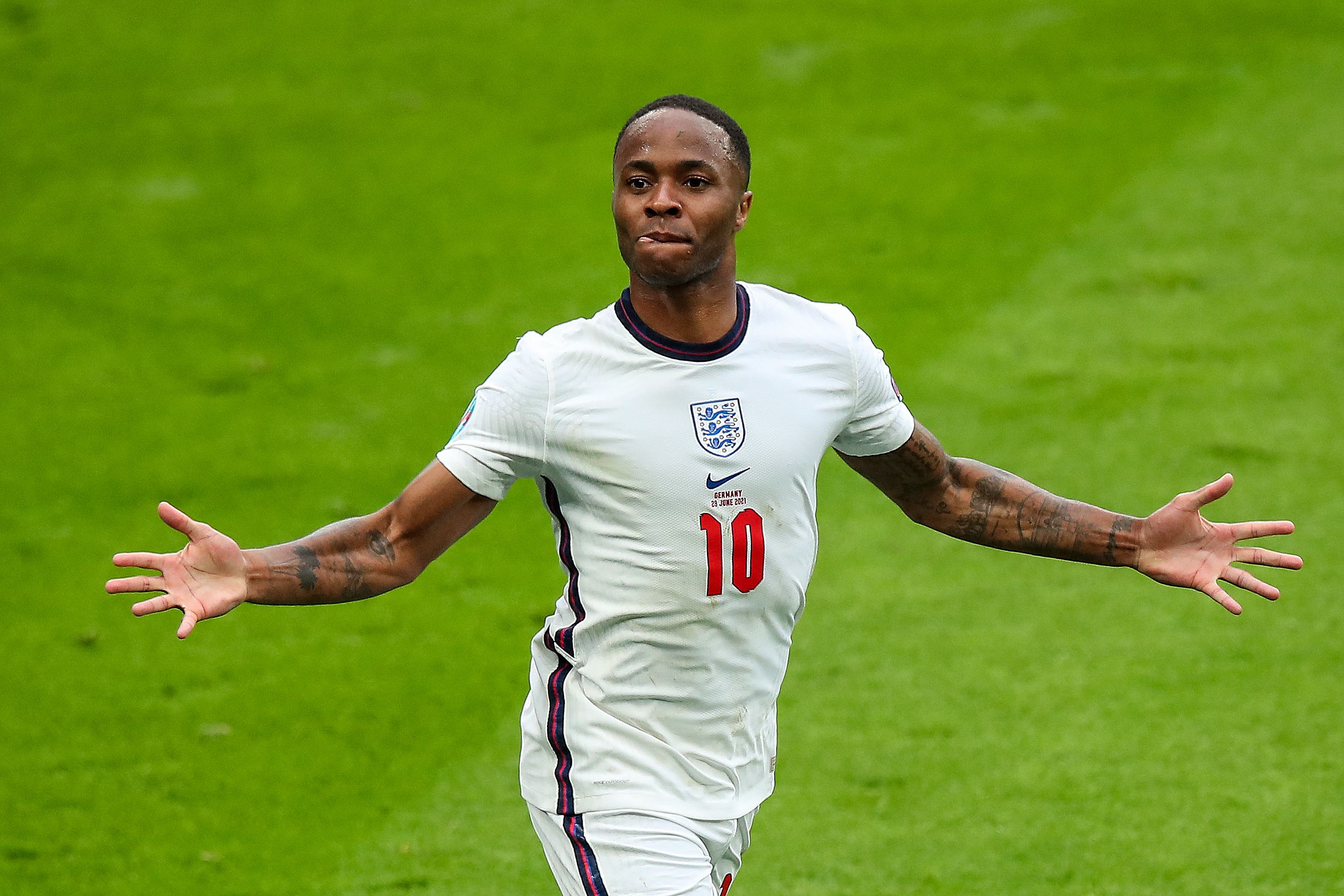 ENGLAND 2, GERMANY 0 — For the first time ever, England won a Euro knockout game in 90 minutes. Huge day for the Brits. Meanwhile, Ukraine beat Sweden, 2-1, securing the final spot in the quarterfinals.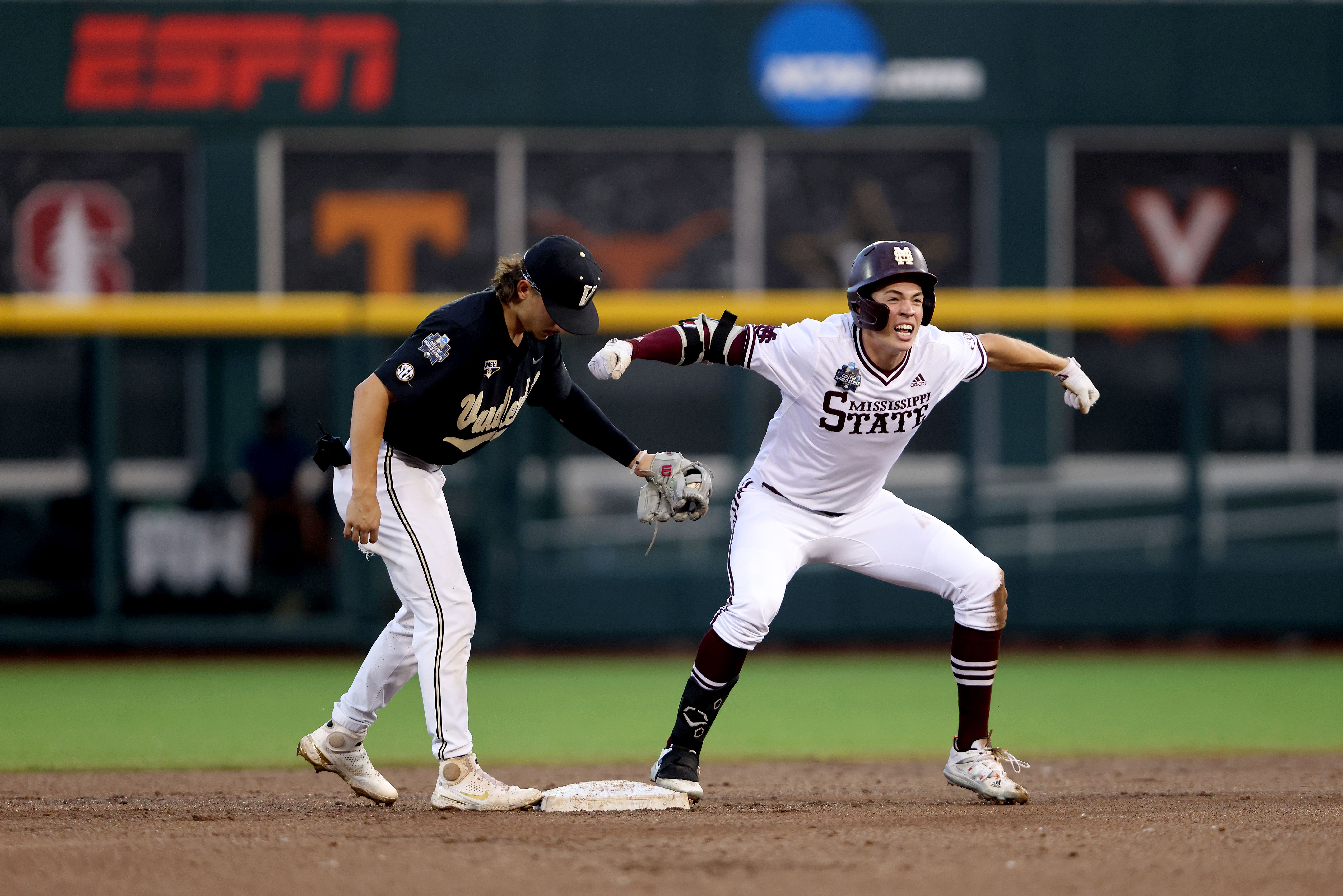 MISSISSIPPI STATE 13, VANDERBILT 2 — Mississippi State's first three CWS wins were one-run games. The fourth was a blowout, and it was well-timed, sending the Finals to a decisive third game (7pm ET, ESPN2).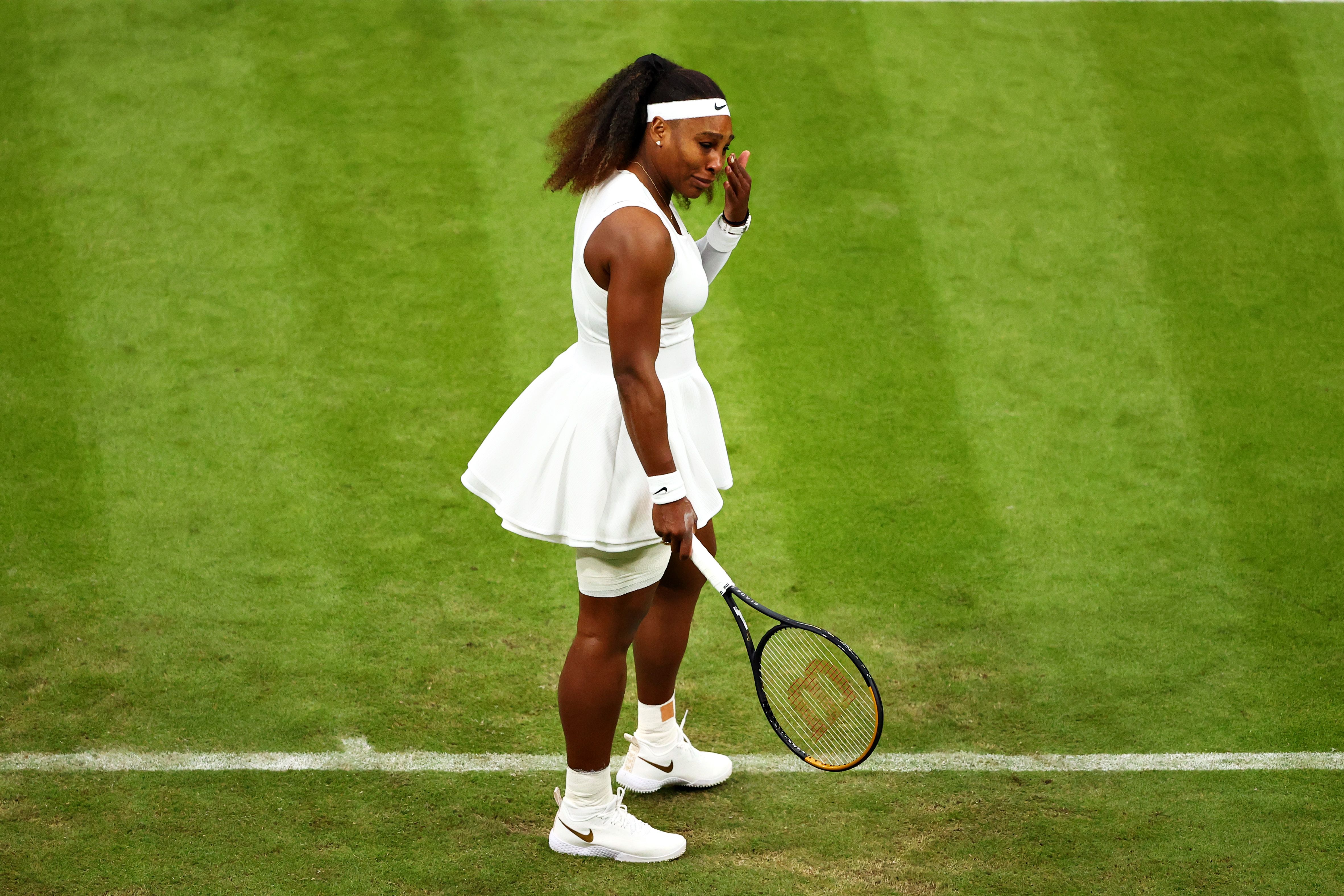 WIMBLEDON — Serena Williams' 20th Wimbledon ended prematurely, with the 39-year-old retiring 34 minutes into her first-round match because of a right hamstring injury.
3. ⚾️ MLB's sticky stuff solution: A new ball
Sticky stuff policing has gotten off to an interesting start, to say the least, Axios' Jeff Tracy writes.
Batting average is up as spin rates are down (good!), but former Cy Youngs are also disrobing on the mound (bad!).
These shenanigans should become more routine in time, but wouldn't it be easier to just engineer a new ball that everyone likes?
Driving the news: Red Sox reliever Hirokazu Sawamura thinks the solution may lie in his native Japan.
"The [Japanese major league] ball that comes out of the box is ready to use. The MLB ball is slick. That has been the case for a long time. Even in Japan, we knew this was an issue."
— Sawamura, via the
Boston Globe
Background: Japan's Nippon Professional Baseball league is second only to MLB in terms of global baseball talent, but their ball — which wasn't always so perfect — puts ours to shame.
Prior to 2011, NPB teams could choose their own ball, so there was no uniformity. Then they settled on an agreement with Mizuno to be the lone supplier, and after a few iterations have landed on a product that everyone seems to like and doesn't require doctoring.
Meanwhile, MLB, has mess on its hands (pun intended). Rawlings has been the official ball supplier since 1977, and in 2018 MLB bought the company. Yet for years, every ball has required a "mud rub" before being deemed game-ready, and pitchers say they remain hard to grip.
The big picture: You'd think there are only so many ways to alter a three-inch orb comprised of cork, rubber, yarn and leather — yet here we are.
Juicing and de-juicing the ball mostly requires changes to the inside, but perhaps there's room to get creative on the outside. Most importantly, players must be part of the process.
Rays manager Kevin Cash is hopeful that will be the case. "I would be confident, with all the hoopla this has caused, that they're going to work really hard by 2022 to have something," he told the Globe.
4. 🏒 NHL awards: McDavid is unanimous MVP
Oilers star Connor McDavid was awarded the Hart Trophy (MVP) on Tuesday, joining Wayne Gretzky as the only players in NHL history to win the award unanimously.
By the numbers: McDavid led the NHL with 105 points in 56 games. His 1.88 points per game average was the 22nd-best in NHL history and the highest since Mario Lemieux's 2.30 average in 1995-96.
Runners-up: Maple Leafs center Auston Matthews finished second in voting and Avalanche center Nathan MacKinnon was third.
More awards:
Vezina Trophy (best goalie): Marc-Andre Fleury, Golden Knights
Norris Trophy (best defenseman): Adam Fox, Rangers
Calder Trophy (best rookie): Kirill Kaprizov, Wild
Jack Adams Award (best coach): Rod Brind'Amour, Hurricanes
Selke Trophy (best defensive forward): Aleksander Barkov, Panthers
5. 🏀 NBA mock draft: Four weeks out
The NBA draft is four weeks from tomorrow (July 29), so while four teams remain in the title hunt, the other 26 are fully focused on reloading for next year, Jeff writes.
Notes:
Stock up: UConn sophomore James Bouknight put to rest the worries about his deep shot (29.3% from three last season) with one of the best shooting displays at last week's combine, while Virginia junior Trey Murphy III turned heads at his pro day with his "3-and-D" skillset.
Stock down: Greg Brown was a viral sensation at Texas with his monster dunks, but his combine performance showed he's still very raw. Daishen Nix was a high school star, but his development stalled in the G League. Neither made our first-round mock.
Three Jalens: Green excelled in the G League, Suggs nearly won a title at Gonzaga, Johnson opted out at Duke after 13 games to focus on the draft — and all three look like lottery picks. Just shows there's no "right" path.
OKC's war chest: The Thunder's 22-50 record wasn't pretty, but it's all part of the plan. They own six picks this year, including five in the top 36, to go along with another 30 picks over the following six seasons.
Go deeper: Movement in the lottery after the combine (ESPN+)
6. 🚴‍♂️ The Manx Missile is back in the saddle
Mark Cavendish, the 36-year-old sprint specialist who hails from the tiny Isle of Man — hence, Manx Missile — won Stage 4 of the Tour de France Tuesday in epic fashion, Jeff writes.
Why it matters: This was Cavendish's first stage win since 2016 and 31st of his career, which is second most all-time (Eddy Merckx, 34).
How it happened: He hasn't participated in the Tour since 2018, but when his former team lost their sprinter to injury, he was brought in as a last-second replacement. Watch his emotional interview.
Where it stands: Cavendish, who won the Tour's points classification (green jersey) in 2011, ranks first in points entering Stage 5 of 21. Full rankings.
The leader in the general classification (yellow jersey) is Dutch cyclist Mathieu van der Poel. His Stage 2 win was his first in a Grand Tour, which includes the Tour de France, Giro d'Italia and Vuelta a España.
What's next: Today, riders embark on the first of two individual time trials, taking a 17-mile circuit from Changé to Laval.
P.S. ... The spectator whose sign mishap caused a terrible Stage 1 crash has vanished. Could we have a D.B. Cooper/Loki situation on our hands?
7. 📆 June 30, 1996: RIP, Southwest Conference
25 years ago today, the Southwest Conference finally came to a close and disbanded.
Membership: The league was a Texas-centric creation. From 1925 to 1991, Arkansas was the only member outside state lines.
Core members: Arkansas (1915-91), Baylor (1915-96), Houston (1972-96), Rice (1915-96), SMU (1918-96), Texas (1915-96), Texas A&M (1915-96), Texas Tech (1956-96), TCU (1923-96).
Other members: Oklahoma (1915-19), Oklahoma A&M/Oklahoma State (1915-25), Southwestern (1915-16), Phillips (1920).
The big picture: The league has a storied history, with 64 recognized national championships and five Heisman Trophy winners.
"[This] was where a president watched the first Game of the Century [Texas vs. Arkansas in 1969], where landscape-altering offenses like the wishbone were spawned ... where runners like Doak Walker, Earl Campbell and Eric Dickerson tortured defenders," per ESPN.
Yes, but: "It's also where scores of Texas oilmen kept NCAA investigators drilling, earning an NCAA 'death penalty' [at SMU] and a new tagline for the SWC: Sure We're Cheatin'."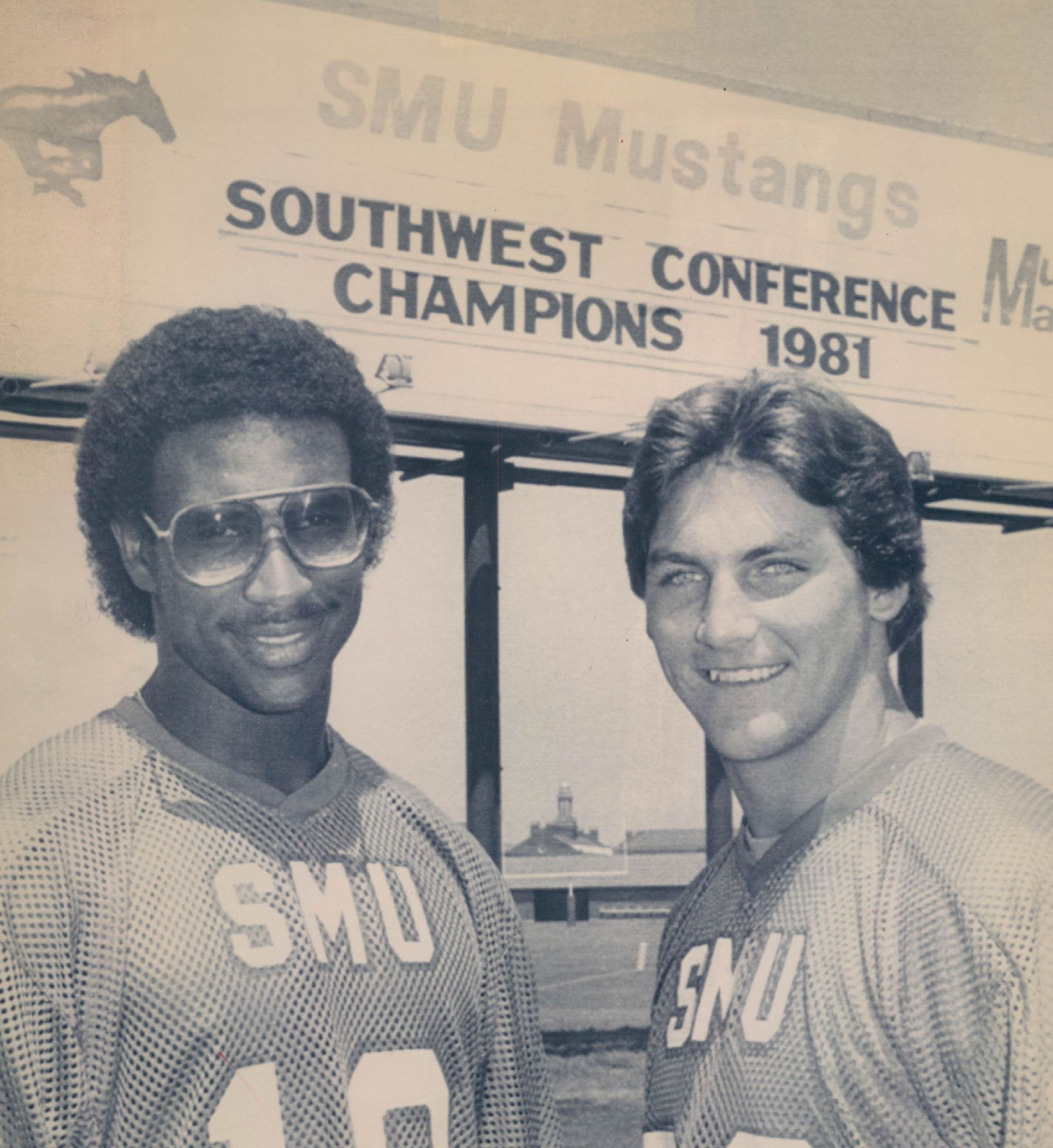 The breakup: After years of feeling like an outsider, Arkansas left in 1991 to join the SEC.
Five years later, Baylor, Texas, Texas A&M and Texas Tech combined with members of the the former Big Eight to create the Big 12.
Rice, SMU, TCU, and Houston found homes in less prominent conferences (TCU later joined the Big 12).
Famous words ... JFK gave his "We choose to go to the Moon" speech at Rice in 1962. In the speech, he alludes to the annual Rice-Texas football game, which pit an underdog against a national power.
But why, some say, the moon? Why choose this as our goal? And they may well ask why climb the highest mountain? Why, 35 years ago, fly the Atlantic? Why does Rice play Texas?
We choose to go to the moon. We choose to go to the moon in this decade and do the other things, not because they are easy, but because they are hard.
Because that challenge is one that we are willing to accept, one we are unwilling to postpone, and one which we intend to win.
Go deeper: The demise of the Southwest Conference (ESPN)
8. 🏁 The Ocho: Treadmill Mario Kart (Euro 2020)
The internet never fails to deliver.
9. 🌍 European trivia
The Euro quarterfinals will be played in St. Petersburg, Russia; Munich, Germany; Baku, Azerbaijan; and Rome.
Question: Which city is pictured above?
Hint: Alright, I'll say it: That ain't Rome.
Answer at the bottom.
10. 💬 Tweet of the week