Axios Sports
March 01, 2023
👋 Hello friends! Feels good to be back. Shoutout to Jeff for holding down the fort in my absence.
🏀 KD's debut: Kevin Durant is expected to make his Suns debut tonight in Charlotte.
Today's word count: 1,677 words (6 minutes)
Let's sports...
1 big thing: 👑 The rarest of triple-double kings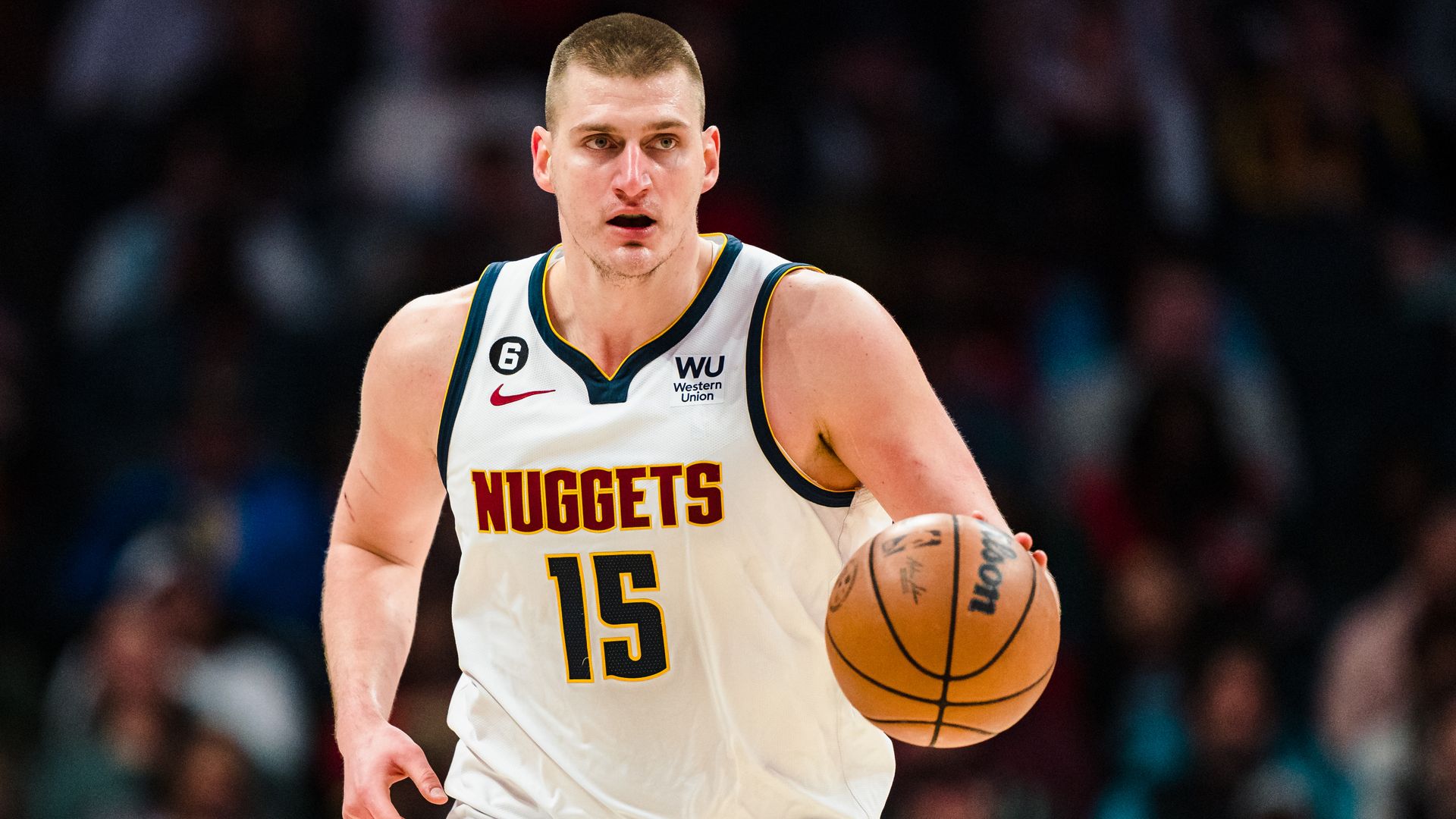 Nikola Jokić on Tuesday became the sixth player in NBA history to record 100 career triple-doubles.
Russell Westbrook (198)
Oscar Robertson (181)
Magic Johnson (138)
Jason Kidd (107)
LeBron James (106)
Jokić (100)
By the numbers: Jokić, 28, needed 582 games to reach 100 triple-doubles, trailing only Robertson (277 games).
Jokić has 24 triple-doubles this season (including 15 in his last 20 games) and the Nuggets have won all 24 of those contests.
He's currently averaging a triple-double while ranking 19th in points (24.6), third in rebounds (11.7) and fourth in assists (10.0).
The big picture: We have simply never seen a player like "The Joker," who could soon become just the fourth NBA player to win three straight league MVPs.
Consider the exclusive club he just joined: Westbrook, Robertson, Johnson, Kidd and James were all top-four picks. They're all American-born superstars. They're all guards or forwards.
Jokić? He was a little-known Serbian teenager, taken by the Nuggets in the second round during a commercial break. He plays center. He doesn't have social media.
What they're saying: I was going to write a whole thing about cherishing Nikola, a rare superstar who is unstoppable on the court and humble — shy, even — off of it. But his coach, Mike Malone, already said it best in his postgame presser.
All of us in Denver — and I challenge myself to do this — [should] never take him for granted.
We are so blessed to have a guy like Nikola [who] accomplishes all these things on the court ... and [stays] so humble.
Like, I just gave him the ball [for his 100th triple-double] and I think he's embarrassed by that. He doesn't want it to be about him.
That's what makes him a special person. A special son. A special brother. A special father. A special husband.
He is a unique person who doesn't want any of the attention or credit. He just wants to go about his business and help this team win its first championship.
In related news ... Giannis Antetokounmpo thinks fans take his level of play for granted. And he's fine with that.
2. 🏀 The "Never Made The Tourney" club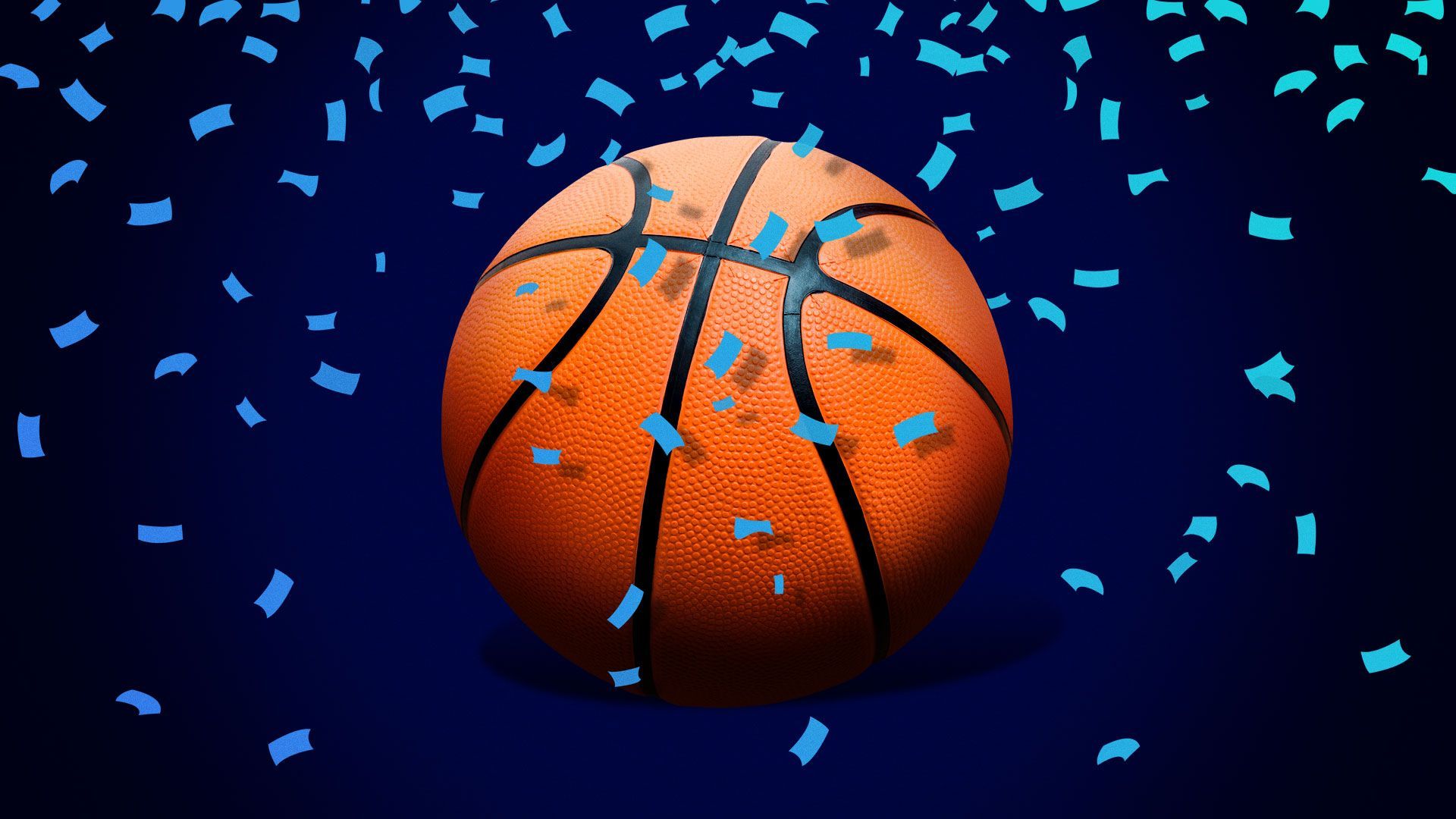 When the college basketball season began, 37 men's Division I programs had the same ultimate goal: make their first-ever NCAA Tournament, Jeff and I write.
State of play: With at-large bids reserved mostly for power conference teams, members of the "Never Made The Tourney" club must win their conference tournament and secure an automatic berth if they hope to reach March Madness.
Four members — Central Arkansas, Stetson, North Alabama and Purdue Fort Wayne — have already been eliminated from their league tournaments.
Chicago State, an independent this season as it searches for a new home, would have had to earn an at-large bid. At 11-18, that's not happening.
Where it stands: That leaves 32 teams that still have a chance to punch their program's first ticket to the Big Dance this year.
Army (eligible since the inaugural tournament in 1939)
The Citadel (1939)
William & Mary (1939)
St. Francis Brooklyn (1939)
New Hampshire (1939)*
Maine (1939)*
Denver (1939)*
Texas-Rio Grande Valley (1969)
Maryland Eastern Shore (1974)*
Grambling State (1978)
Bethune-Cookman (1981)
Western Illinois (1982)
Youngstown State (1982)
Kansas City (1990)
Sacramento State (1992)
UT Martin (1993)
Quinnipiac (1999)
High Point (2000)
Elon (2000)
Sacred Heart (2000)
UC Riverside (2002)
Kennesaw State (2010)
NJIT (2010)
Utah Valley (2010)
USC Upstate (2012)
Presbyterian (2013)
SIU Edwardsville (2013)
South Dakota (2013)
Omaha (2015)
UMass Lowell (2018)
Incarnate Word (2018)
California Baptist (2023)
The intrigue: Four of these teams are favored to win their conference tournament and go dancing for the first time:
Kennesaw State (No. 1 seed in ASUN)
Youngstown State (No. 1 seed in Horizon)
Utah Valley (projected No. 1 seed in WAC)
Grambling State (projected No. 1 seed in SWAC)
Of note … There are 11 other men's programs that have never reached March Madness, but they aren't eligible to compete for national championships because they're still transitioning to D-I.
*Have not been continuously eligible since then
3. ⚾️ No umpires, just vibes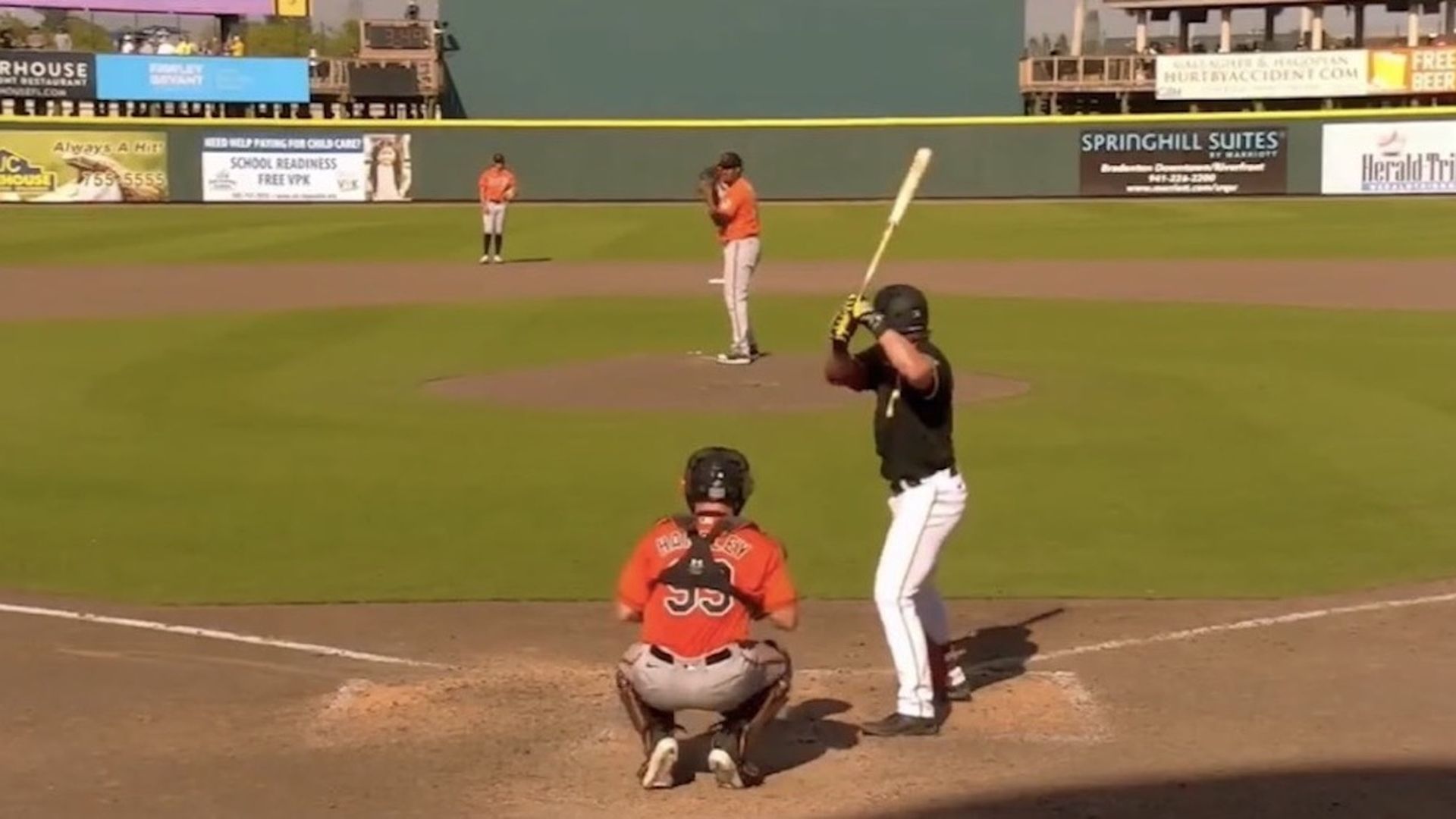 The Orioles and Pirates played sandlot-style during their spring training game on Tuesday.
What happened: The game was technically over with the home team Pittsburgh up 7-4 after the top of the ninth inning, so the officiating crew exited the field for the day.
But both teams wanted to keep playing to give their players additional game experience.
So they agreed to just keep the contest going, playing the bottom of the ninth without umpires.
Gotta love spring training.
4. ⚡️ Lightning round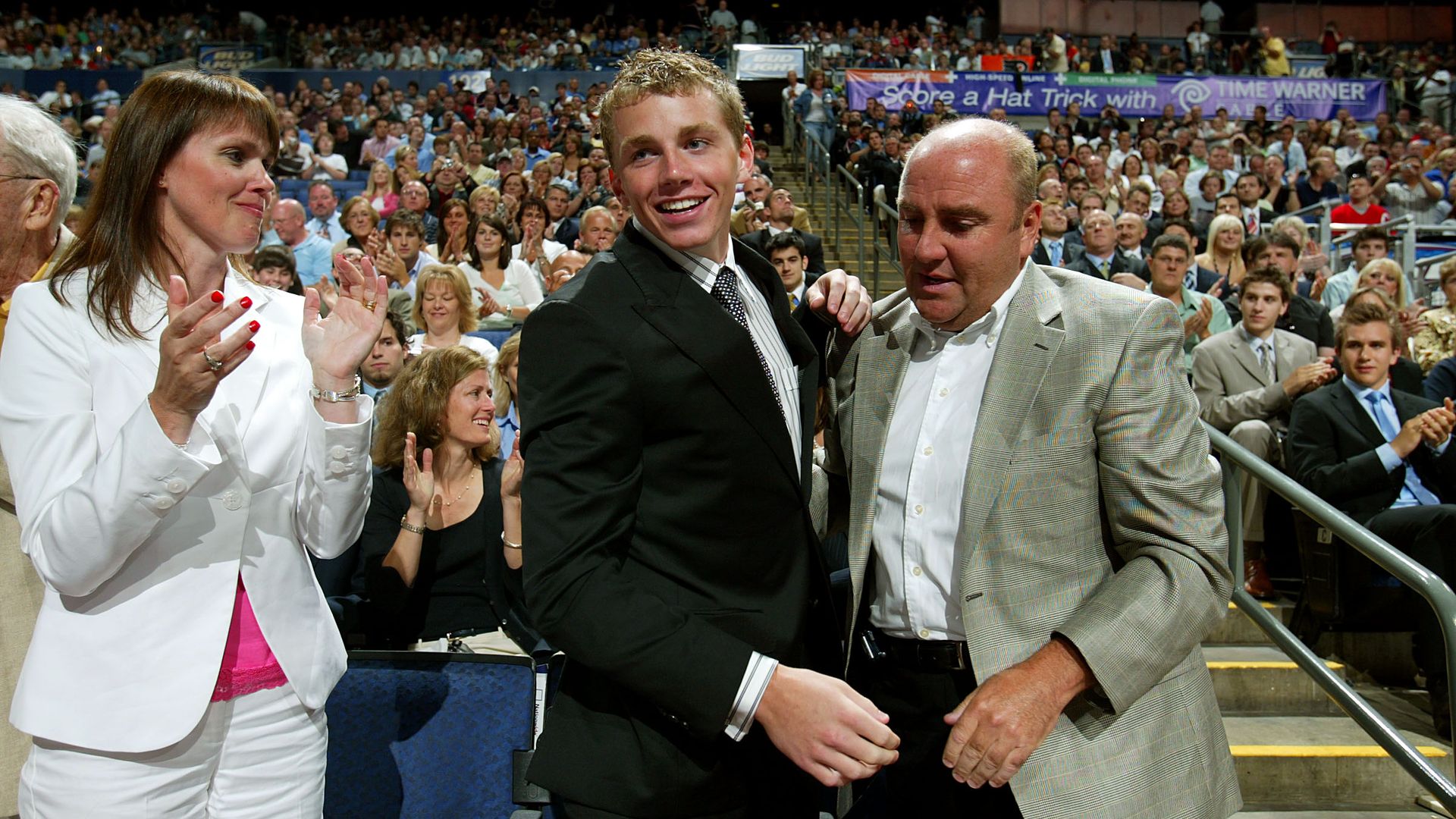 🏒 Kane traded: Blackhawks legend Patrick Kane is now a New York Ranger. The 34-year-old spent the first 16 years of his career with Chicago, which drafted him No. 1 overall in 2007.
🏀 Davis inches closer: Detroit Mercy's Antoine Davis scored 38 points on Tuesday to move within 25 points of Pete Maravich's NCAA record. He also made six 3-pointers to move within Steph Curry's single-season mark of 162.
💵 Bryant lawsuit: Los Angeles County will pay Vanessa Bryant nearly $30 million to settle a lawsuit over the sharing of graphic photos of the helicopter crash that killed her husband, Kobe, and daughter, Gianna.
🏈 Too much water: Longtime NFL groundskeeper George "The Sodfather" Toma believes the issues that plagued the Super Bowl LVII field were due to overwatering.
5. 💵 The NBA's big decision on the Bucks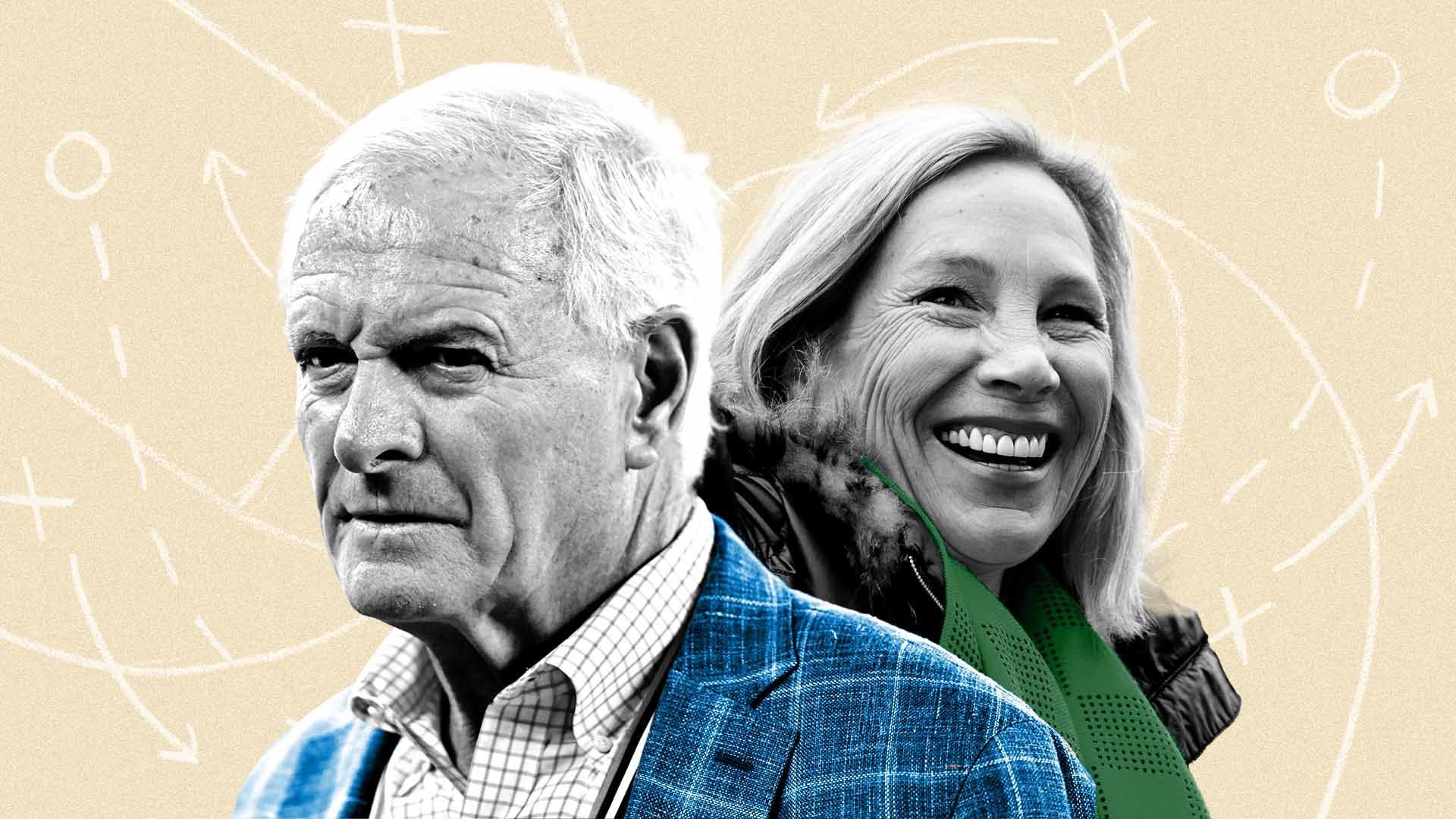 The NBA has purged itself of two toxic owners in recent years, via team sales in Los Angeles and Phoenix. Now, it faces dodgy actors on the buyside, Axios' Dan Primack writes.
Driving the news: Jimmy and Dee Haslam have agreed to acquire a 25% stake in the Bucks at a roughly $3.5 billion valuation, as first reported by ESPN and confirmed by Axios with multiple sources.
The seller is hedge fund manager Marc Lasry, who in 2014 partnered with private equity investor Wes Edens to buy control of the Bucks for around $550 million.
Lasry and Edens rotate their position as NBA governor. The Haslams will assume Lasry's turn in that rotation.
State of play: The agreement now goes to a subcommittee of NBA governors, which will make a recommendation on approval. Historically, this committee has worked with rubber stamps, but there's some reason to think this time may be different.
At issue: The Haslams made their fortune on truck stops, and their flagship company has had more than its fair share of business scandals. But they're better known as owners of the Browns, bought a decade ago for $1 billion.
Haslam ownership has changed the team's reputation in many eyes from that of lovable losers to pariahs.
Namely by trading for Deshaun Watson, who was sued by 25 different women for sexual harassment or assault, then handing him $230 million. Watson never faced criminal charges, but did settle almost all of the cases.
Jimmy Haslam, in trying to defend the move, talked a lot about second chances, but also let slip: "You can say that's because he's a star quarterback. Well, of course."
The bottom line: Browns fans are faced with deciding whether to cheer for a man accused of heinous acts by 25 women. The NBA is faced with deciding whether a couple with dubious priorities should join its exclusive club.
6. 🏒 Fathers and sons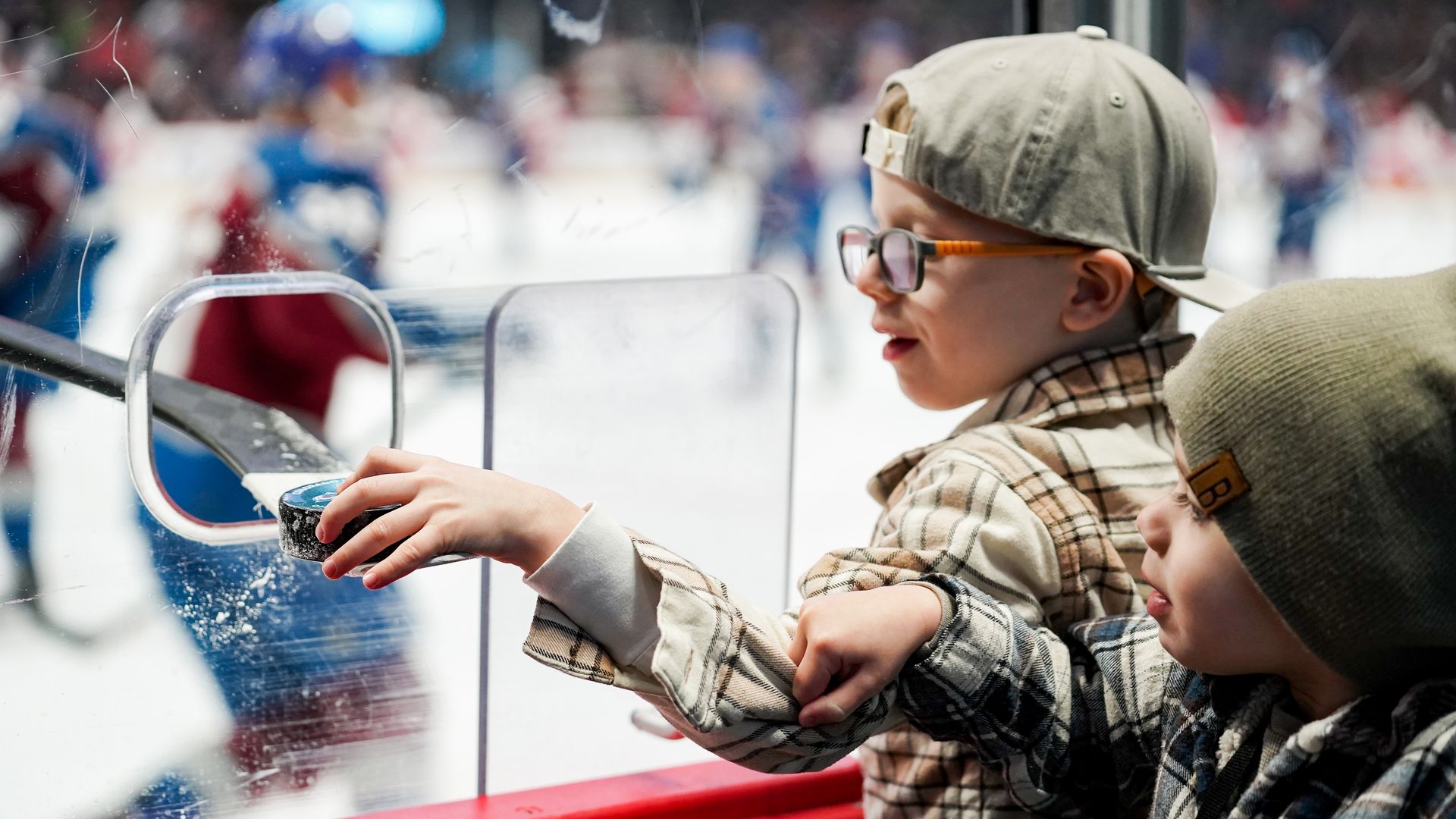 Before the Avalanche take the ice tonight, forward Evan Rodrigues will use a pre-game ritual to connect with his two young sons, Axios' John Frank writes.
Details: Before every home game, Rodrigues tries three times to shoot a puck through a small hole in the glass that photographers use.
If none make it through the narrow target, Evan picks up a puck with his stick and passes it through the glass to his 4-year-old son, Grayson, then does the same for 2-year-old Noah.
The routine has become so popular that it's shown on Ball Arena's giant TV screens. The NHL has also posted about it on Instagram.
What they're saying: "It has nothing to do with [Evan] playing in the NHL," Rodrigues' wife Christie told the Denver Post when asked about the boys' excitement in receiving the pucks. "They're [just] so happy to see their dad."
7. 🌎 The world in photos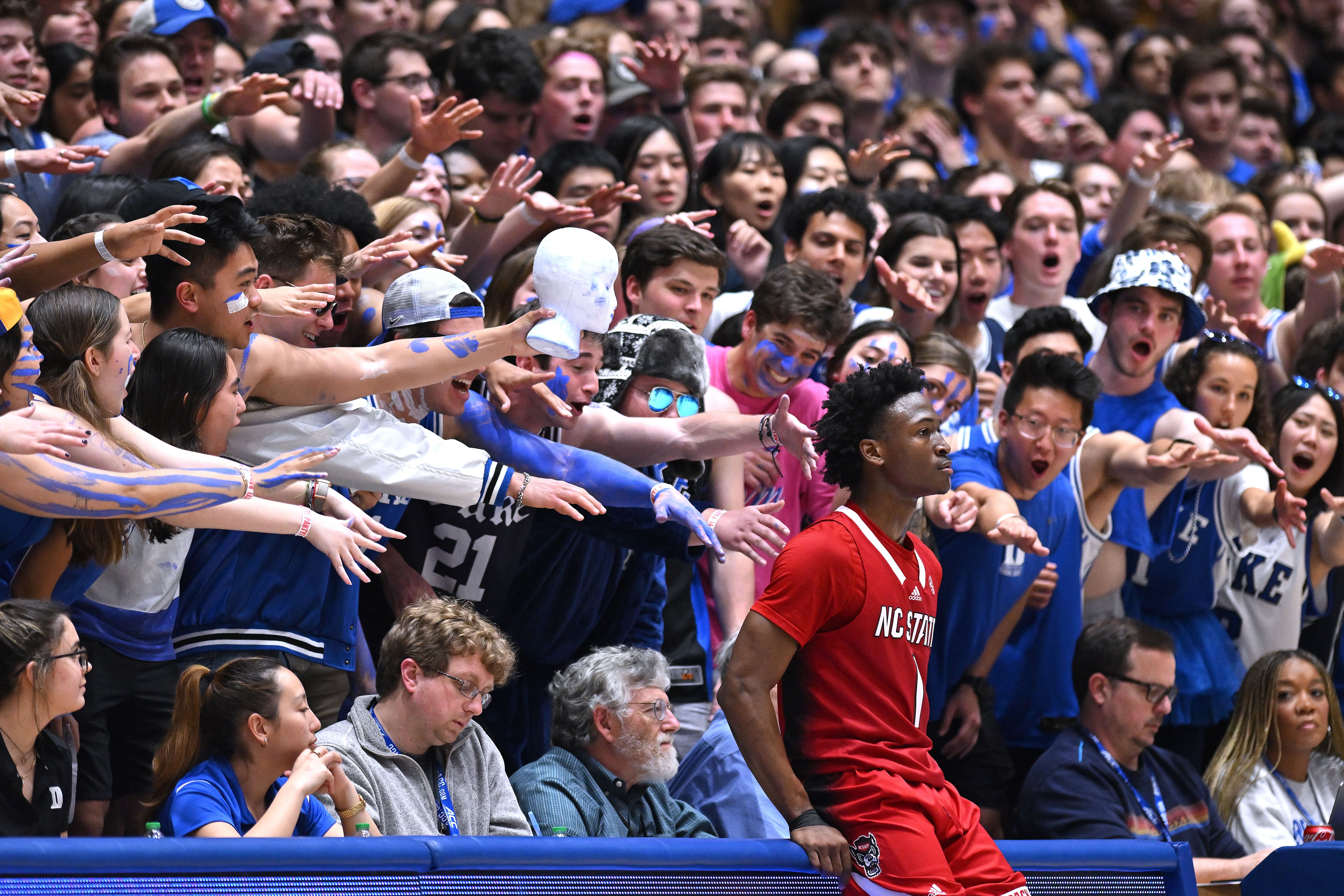 DURHAM, N.C. — Duke beat NC State, 71-67, on Tuesday to finish a perfect 15-0 at home this season under rookie head coach Jon Scheyer.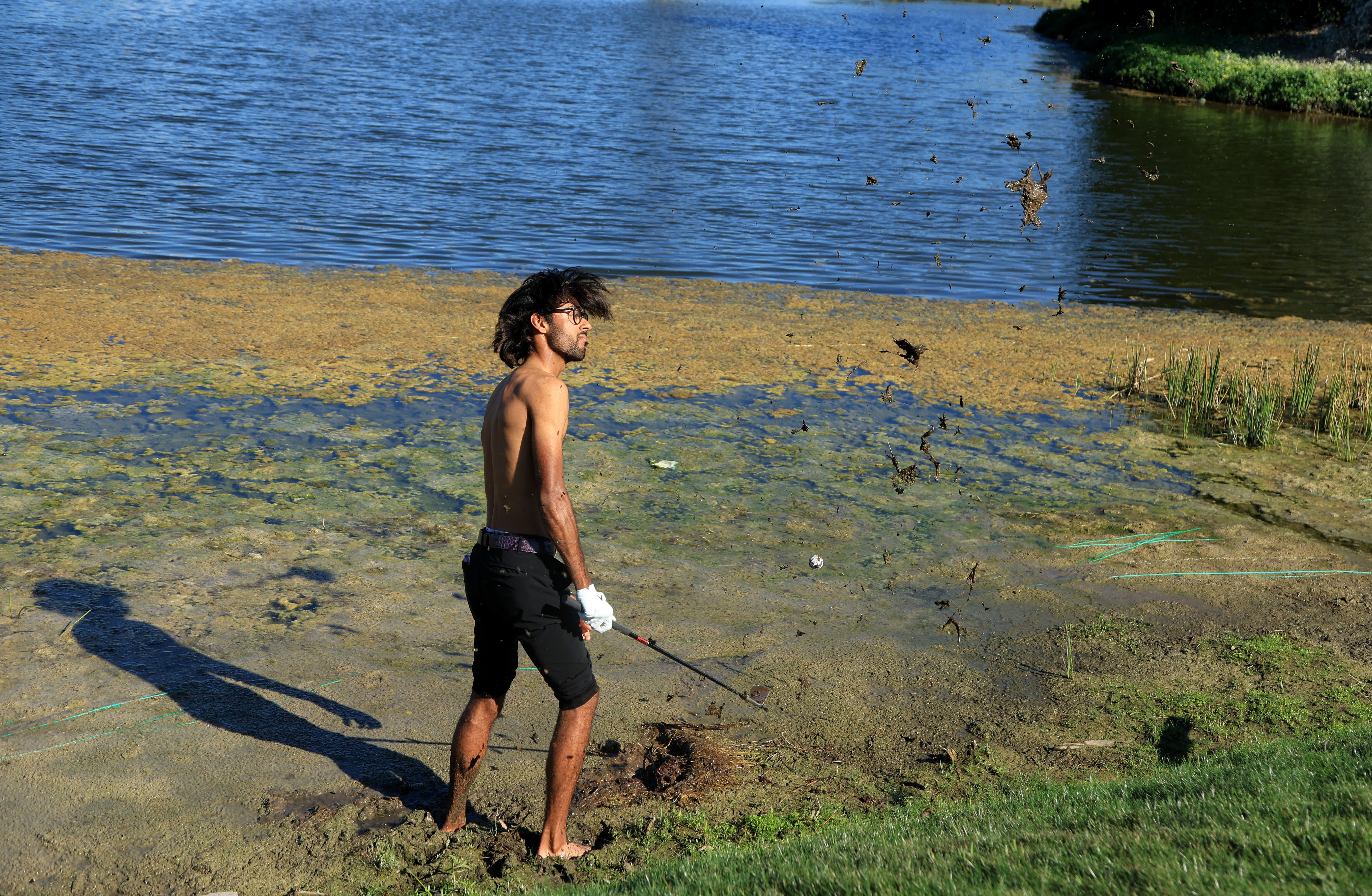 PALM BEACH GARDENS, Fla. — Former junior golf sensation Akshay Bhatia had to strip down — twice — during this weekend's Honda Classic at PGA National.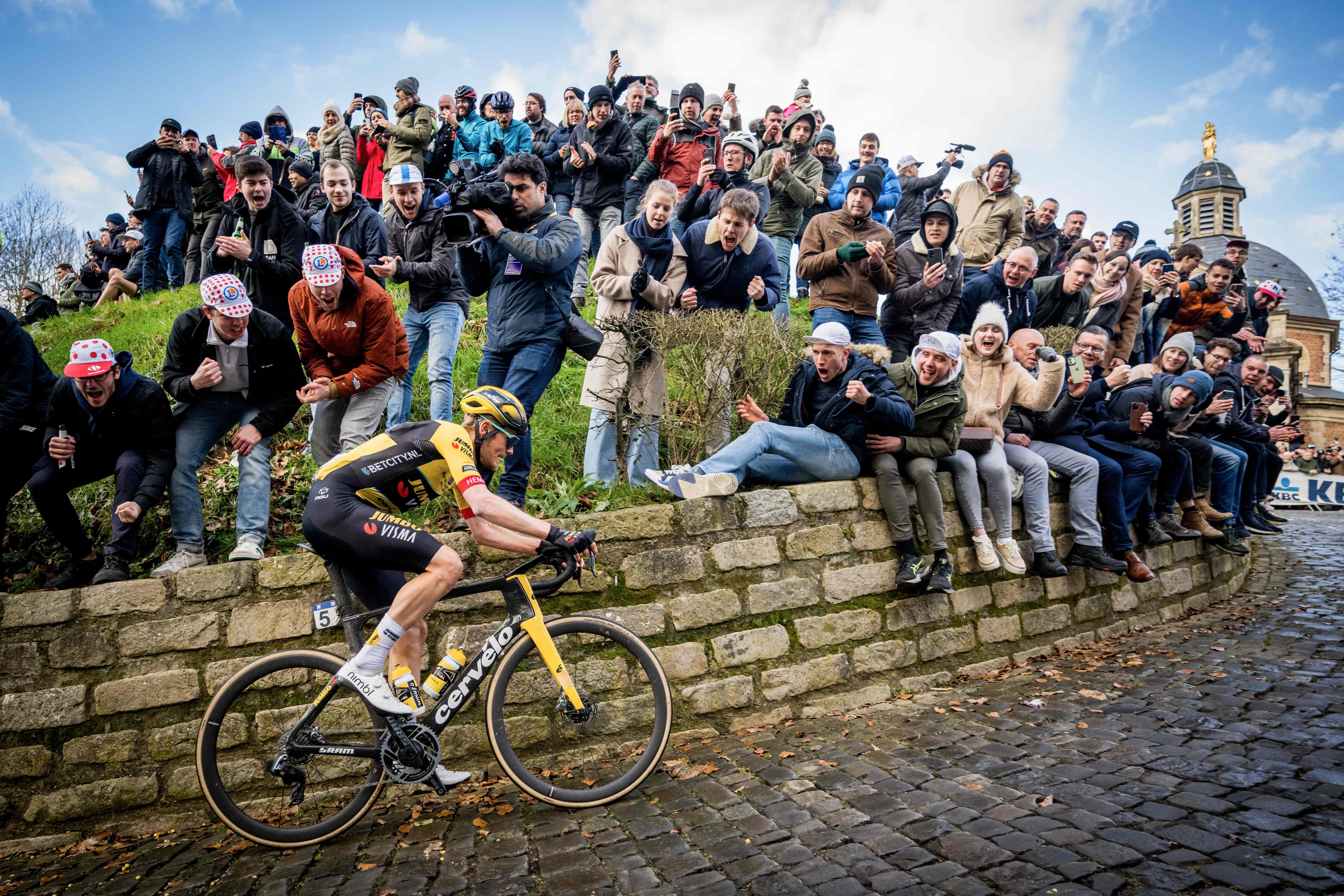 GENT, Belgium — Belgians love their cycling.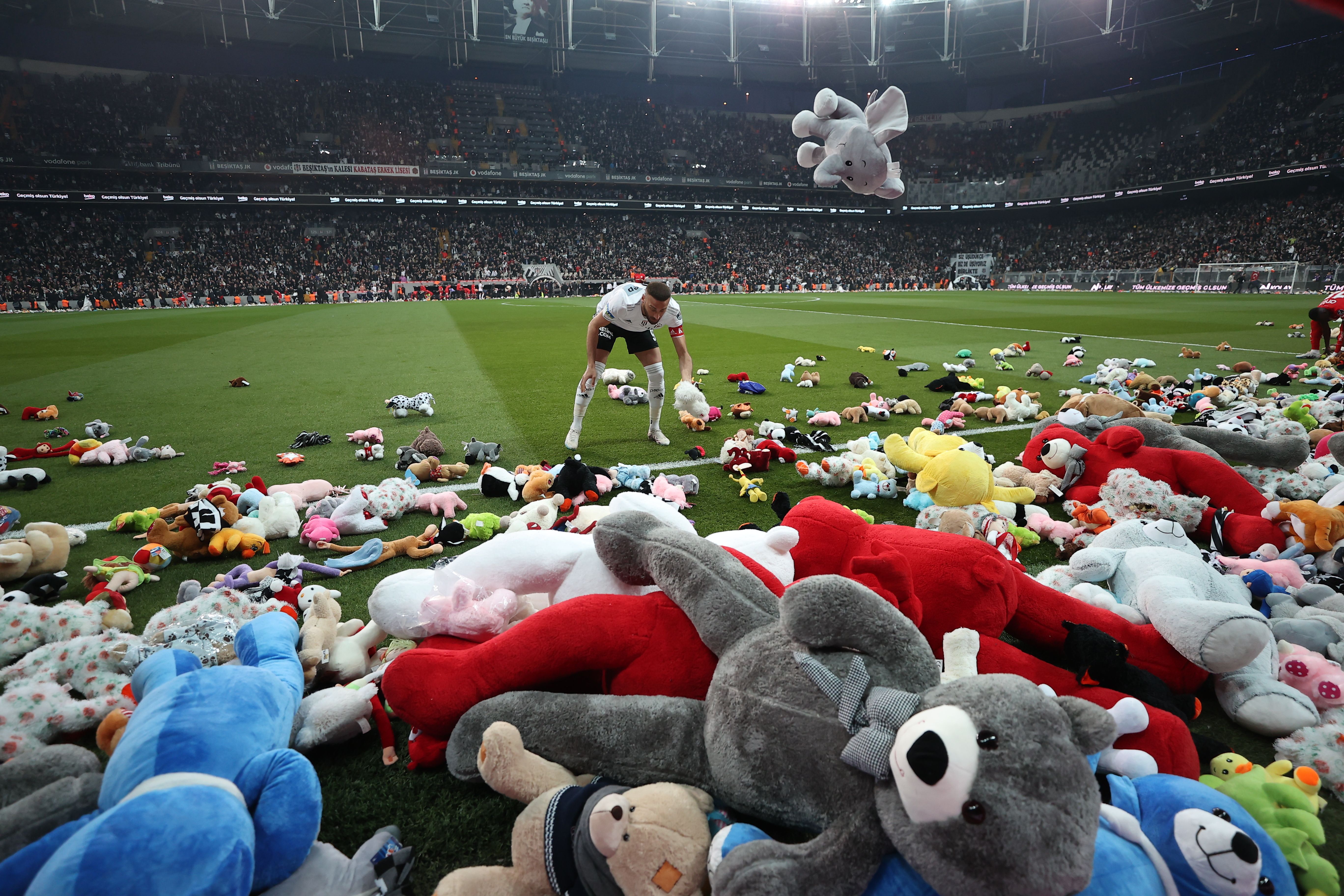 ISTANBUL — Fans of Turkish club Beşiktaş threw thousands of stuffed animals on the field during Sunday's game to donate to children impacted by the devastating earthquakes in Turkey and Syria.
8. 📺 Watchlist: Dame Time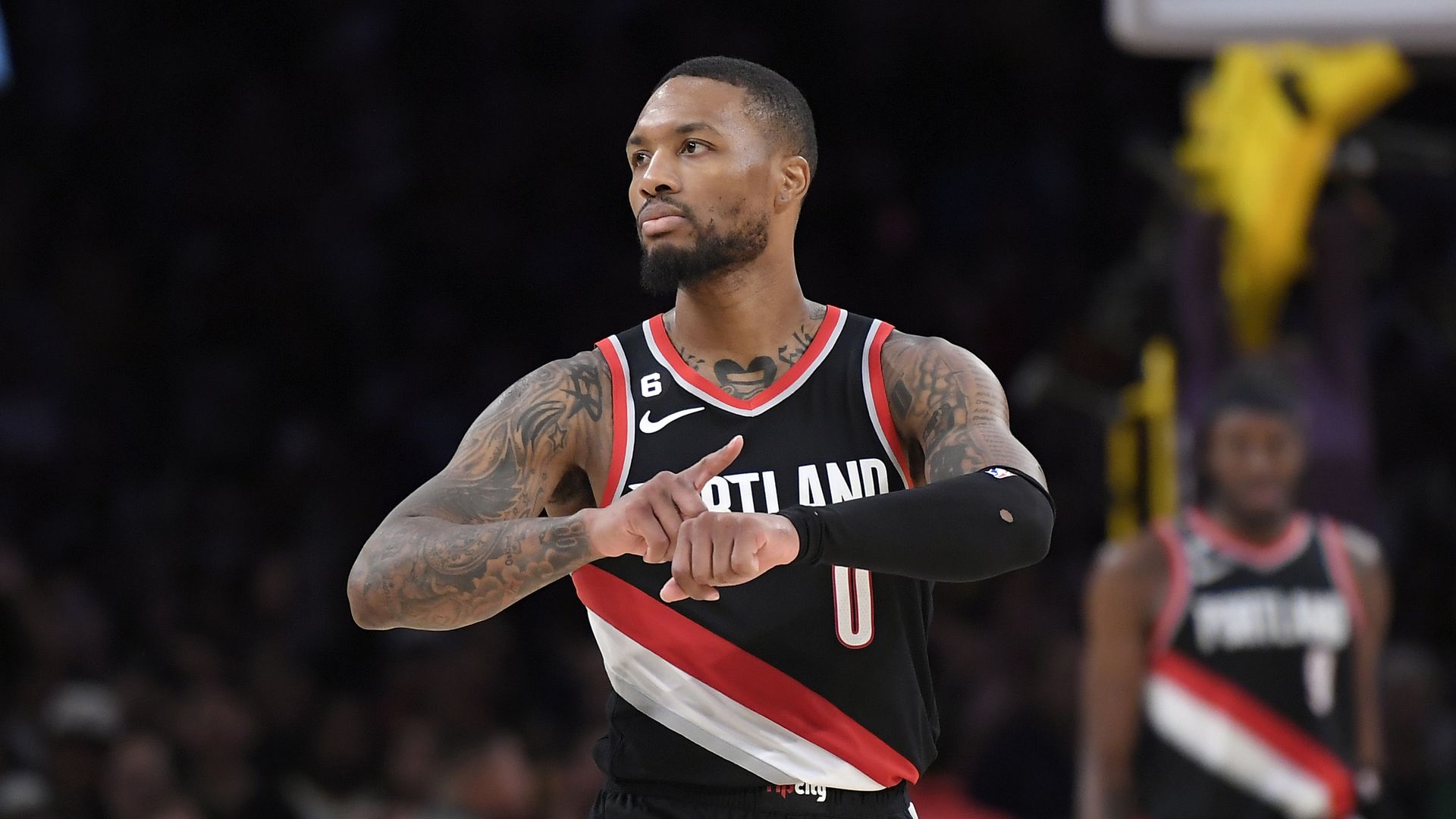 The Trail Blazers host the Pelicans tonight (10pm ET, ESPN) as Damian Lillard looks to continue the hottest stretch of his career.
By the numbers: Lillard is averaging 38.7 points in his last 20 games, with outbursts of 50, 60 and 71 points.
Wild stat: He's topped 40 points more times in his last 20 games (nine) than all but three players have all season.
More to watch:
9. 🏈 College football trivia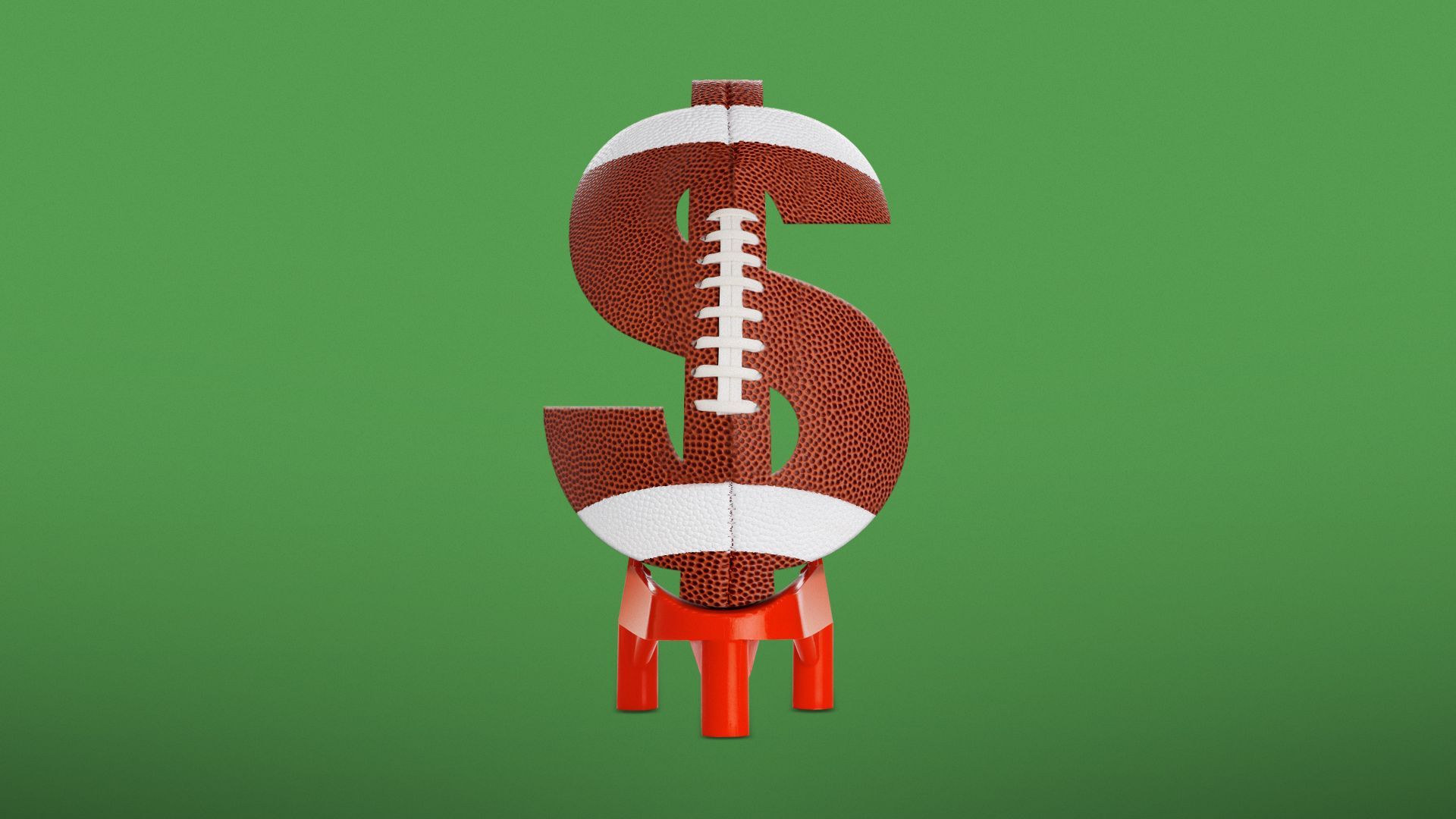 Over the last five years, just nine FBS teams have won at least 75% of their games.
Question: How many can you name?
Hint: SEC (2), Big Ten (2), ACC, AAC, Independent, Big 12, Sun Belt.
Answer at the bottom.
10. 🏒 1 crazy period: Senators gone wild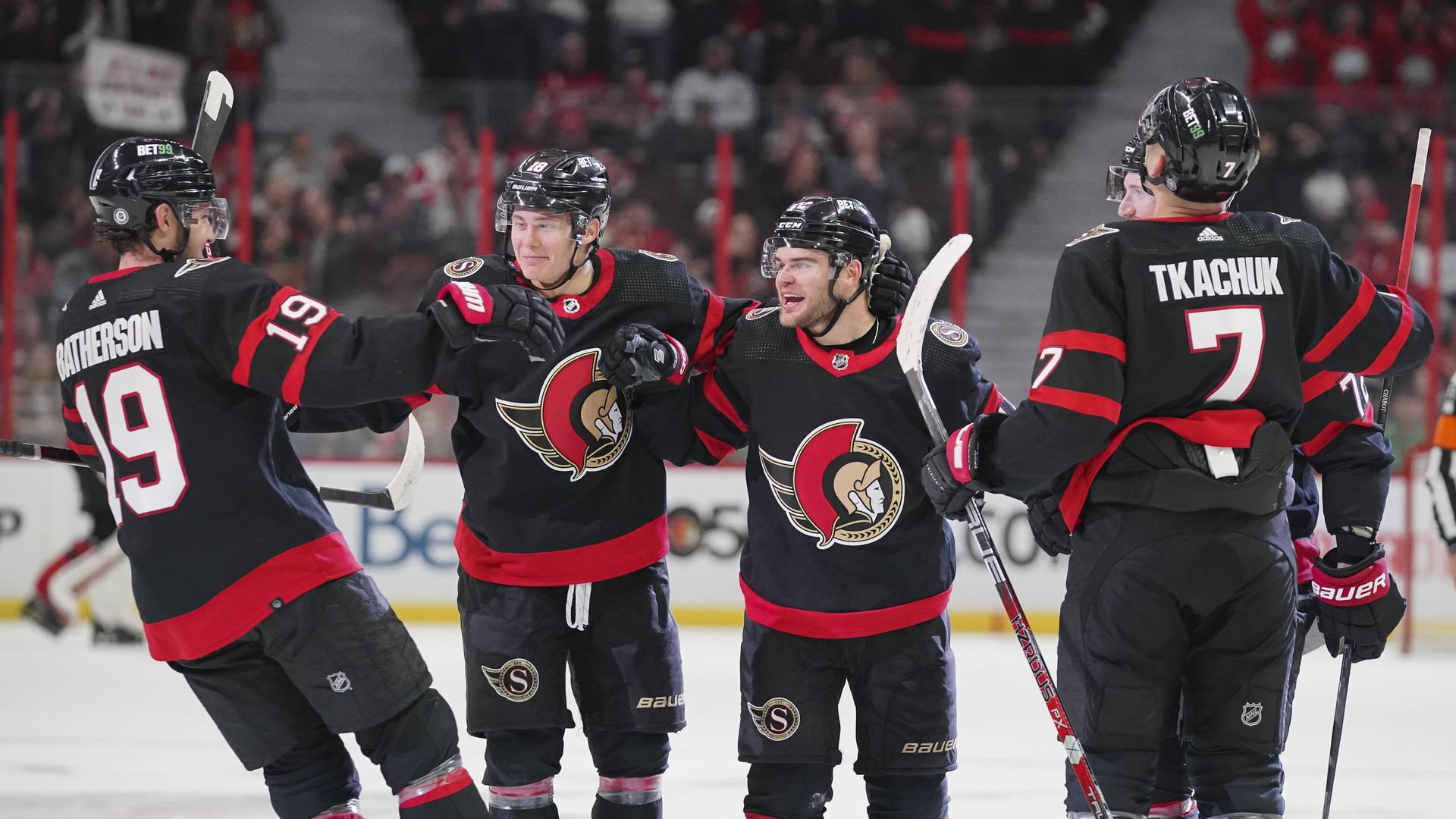 The Senators achieved an incredibly rare feat on Tuesday night.
... all in the same period.
Why it matters: They're just the second team in NHL history to accomplish that feat. The Oilers also did it during the 1984 playoffs.
Talk tomorrow,
Kendall "Welcome to March" Baker
Trivia answer: Alabama (89.9% win percentage), Ohio State (88.7%), Georgia (88.2%), Clemson (87%), Cincinnati (82.8%), Notre Dame (82.8%), Oklahoma (76.9%), Michigan (76.7%), Appalachian State (75.4%)
🙏 Thanks for reading! Follow us for more (@kendallbaker and @jeffreytracy). Friends can sign up here. Thanks to Matt Piper for copy edits.