October 25, 2021
👋 Good morning! Welcome back.
Today's word count: 1,537 words (6 minutes).
Let's sports...
1 big thing: 🏁 Formula 1 comes to America
Netflix's "Drive to Survive" effect was on full display Sunday in Austin, where a record sellout crowd watched Max Verstappen hold off title rival Lewis Hamilton at the U.S. Grand Prix.
The backdrop: Since premiering in 2019, Netflix's "Drive to Survive" — a docuseries that takes viewers behind the scenes of Formula 1 — has converted large numbers of Americans into fans.
Ratings are up as a result, with races averaging nearly twice as many viewers on ESPN this year (~1 million) as they did in 2018.
The U.S. now represents F1's fastest-growing market, with 36 million fans and a TV reach of 28 million, per Sportico (subscription).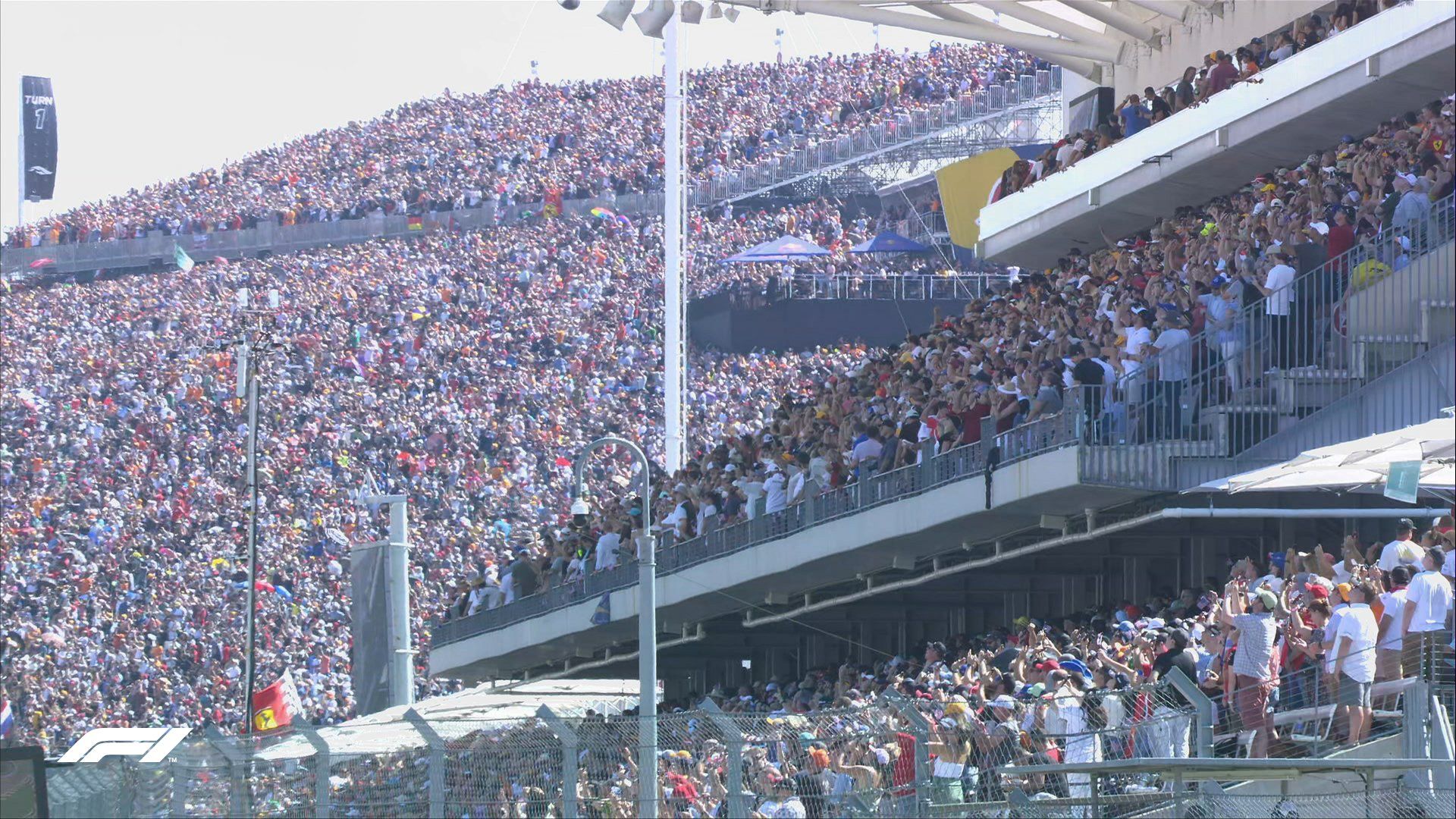 Between the lines: The ingredients that made "Drive to Survive" such a hit — from Netflix's enormous reach to F1's exotic destinations — have changed the conversation around sports docuseries.
Once viewed mostly as entertainment for existing fans, they're now seen as growth engines — a way to attract new fans who wouldn't have otherwise tuned in.
Other leagues have taken notice, with the PGA Tour set to get its own "Drive to Survive"-style show on Netflix in the coming years.
Yes, but: Not everyone is a fan of the show. Verstappen, who currently sits atop the standings and is F1's most popular driver, declined to participate in this year's filming because he feels it manufactures drama.
"They faked a few rivalries [that] don't really exist ... I understand that it needs to be done to boost the popularity in America, but ... I don't like being part of it."
— Verstappen,
via AP
The big picture: After decades of failing to carve out space in the crowded American sports calendar, F1 has found its footing — both on TV and on the ground.
The 2022 F1 season will feature two U.S. races for the first time since 1984, with a new Miami track joining Austin's Circuit of the Americas.
There are also rumors of a third race coming to Las Vegas, Indianapolis or even Manhattan, as F1 owner Liberty Media — which also owns the Braves — looks to expand its footprint.
What's next: F1 is working with teams to identify future American drivers. The most recent was Alexander Rossi, who started five races in 2015, and the last American F1 champion was Mario Andretti in 1978.
Coming tomorrow: Pondering Netflix's role in the sports world
2. 🏈 NFL Sunday: Chiefs hit rock bottom
Patrick Mahomes suffered the worst loss of his NFL career on Sunday, a 27-3 beatdown at the hands of the Titans that dropped the Chiefs to 3-4, Axios' Jeff Tracy writes.
Adding insult to injury: Mahomes threw a pick for the sixth straight game, and left in the fourth quarter after taking a knee to the head.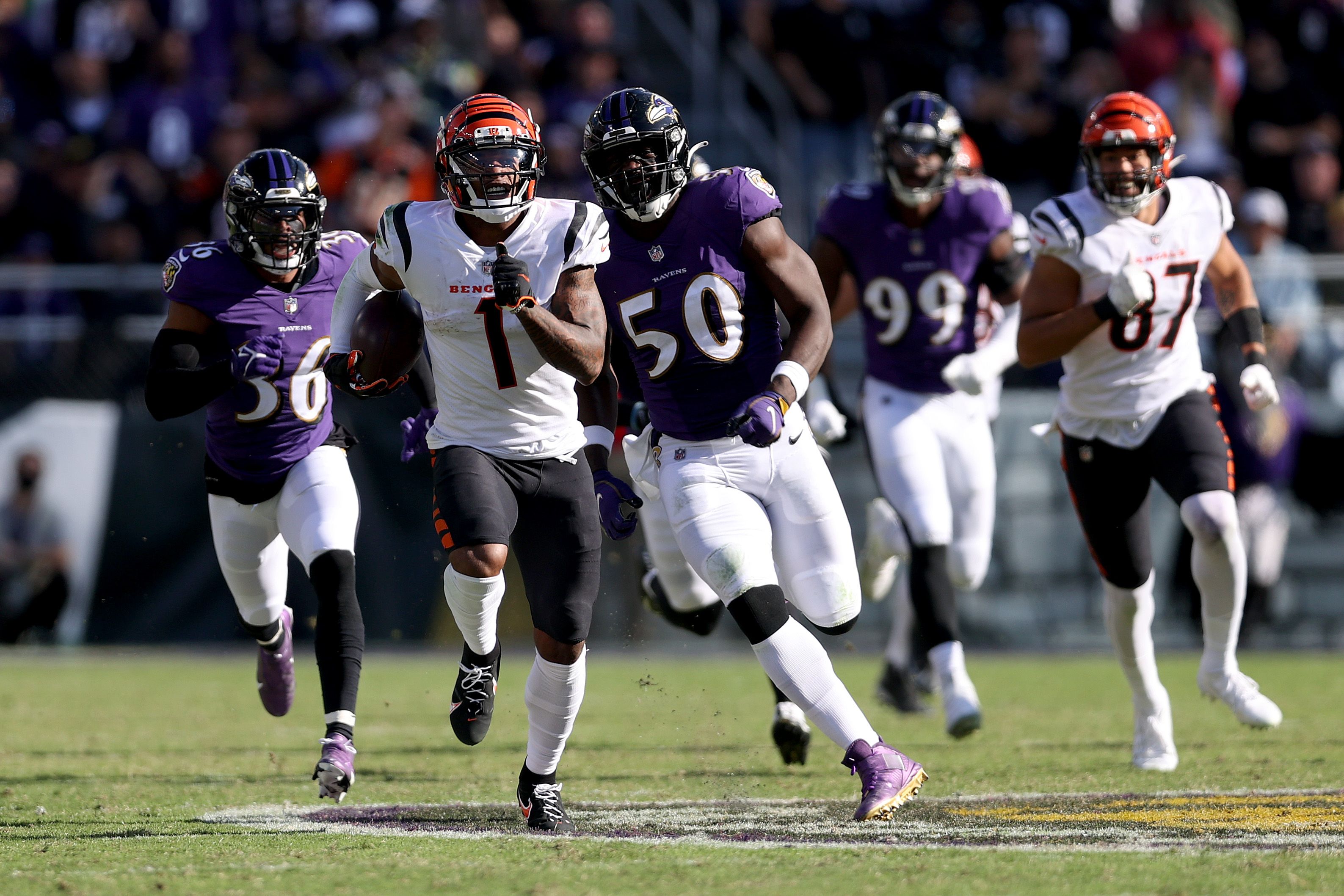 More NFL:
Making history: Rookie Ja'Marr Chase had 201 yards in the Bengals' statement win over the Ravens, upping his season total to 754 yards — the most ever for a receiver through seven career games.
600 TD: Tom Brady (20/36, 211 yards, 4 TD) threw his 600th career TD in a dominant win over Justin Fields and the Bears that featured the largest QB age difference in NFL history (22 years).
Another scorigami: The Cardinals 31-5 win over the Texans gave us a second straight week with a Scorigami — the 1,068th unique final score in NFL history.
Faces of the franchise: The No. 1 picks from 2019 (Kyler Murray) and 2020 (Joe Burrow) now lead the top seeds in the NFC (Cardinals) and AFC (Bengals). How quickly things can change.
R-E-L-A-X: Remember when the Packers lost 38-3 in Week 1? They're 6-0 since then, and Aaron Rodgers has thrown 15 TD and just one INT.
Scoreboard: Home teams finally got some revenge, going 9-3 so far this week after away teams entered with a 50-39 record.
Home team won: Packers 24, Washington 10; Titans 27, Chiefs 3; Patriots 54, Jets 13; Giants 25, Panthers 3; Rams 28, Lions 19; Raiders 33, Eagles 22; Buccaneers 38, Bears 3; Cardinals 31, Texans 5; Browns 17, Broncos 14 (Thursday)
Away team won: Falcons 30, Dolphins 28; Bengals 41, Ravens 17; Colts 30, 49ers 18
Go deeper: Week 7 winners and losers (The Ringer)
3. ⚾️ The World Series is set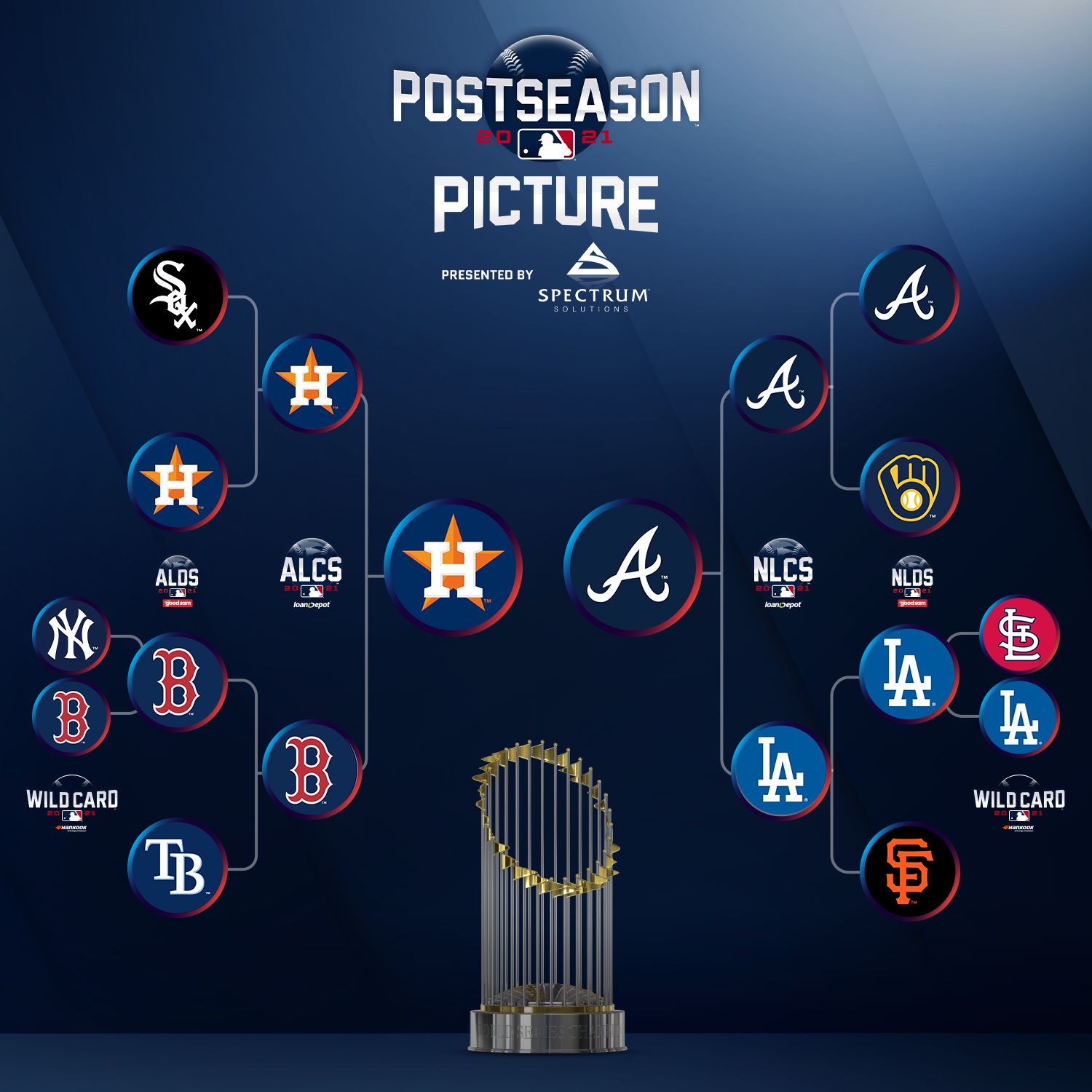 The Astros and Braves are headed to the Fall Classic after dispatching the Red Sox and Dodgers in six games, Jeff writes.
Notes:
The streak continues: This season will mark the 21st consecutive year without a repeat World Series champion (last occurrence: Yankees in 1999-2000).
NLCS MVP: Braves LF Eddie Rosario went 14-25 with a 1.647 OPS in one of the best postseason performances ever. His .560 BA was an NLCS record and his 14 hits were tied for most ever in a playoff series.
ALCS MVP: Astros DH Yordan Álvarez nearly matched Rosario, going 12-23 with a 1.408 OPS. His .522 BA was an ALCS record, and in the final two games he out-hit the Red Sox, seven to five.
Historic turnaround: The Braves didn't have a winning record until their 111th game (56-55) — the deepest into a season any World Series team has gone before getting above .500.
Dusty's back: Dusty Baker is back in the World Series for the first time since 2002, the second-longest gap ever for a manager (Bucky Harris, 1925–47). He's also just the ninth to win the pennant in both leagues.
📆 Coming up: Game 1 is tomorrow, with Framber Valdez (HOU) and Charlie Morton (ATL) starting on the mound in Houston.
4. ⚡️ Lightning round
5. 🏈 AP poll: Alabama jumps Oklahoma
The top seven teams remained unchanged (aside from Oklahoma and Alabama flip-flopping), but chaos reigned elsewhere as the season of upsets continued, Jeff writes.
State of play: Five more ranked teams lost (Penn State, Oklahoma State, Coastal Carolina, NC State and Purdue), bringing the season total to 52 — tied with 2005 for the most ever through eight weeks.
Moving in: No. 25 BYU beat Washington State to improve to 4-0 against the Pac-12; No. 22 Iowa State returns five weeks after leaving.
Moving out: Purdue's stay was short-lived after getting blown out by Wisconsin; NC State also dropped out.
By the numbers:
70 points: No. 13 Wake Forest scored 70 points in roughly 17 minutes of possession against Army — that's one point every 14.8 seconds! More importantly, Wake is 7-0 for the first time since 1944.
9 OT: Illinois outlasted Penn State, 20-18, in an NCAA-record nine overtimes.
Four straight: Travis Dye scored on four straight carries in Oregon's 34-31 win over UCLA.
Go deeper: What's next for each ranked team (ESPN)
6. 🇺🇸 Photos across America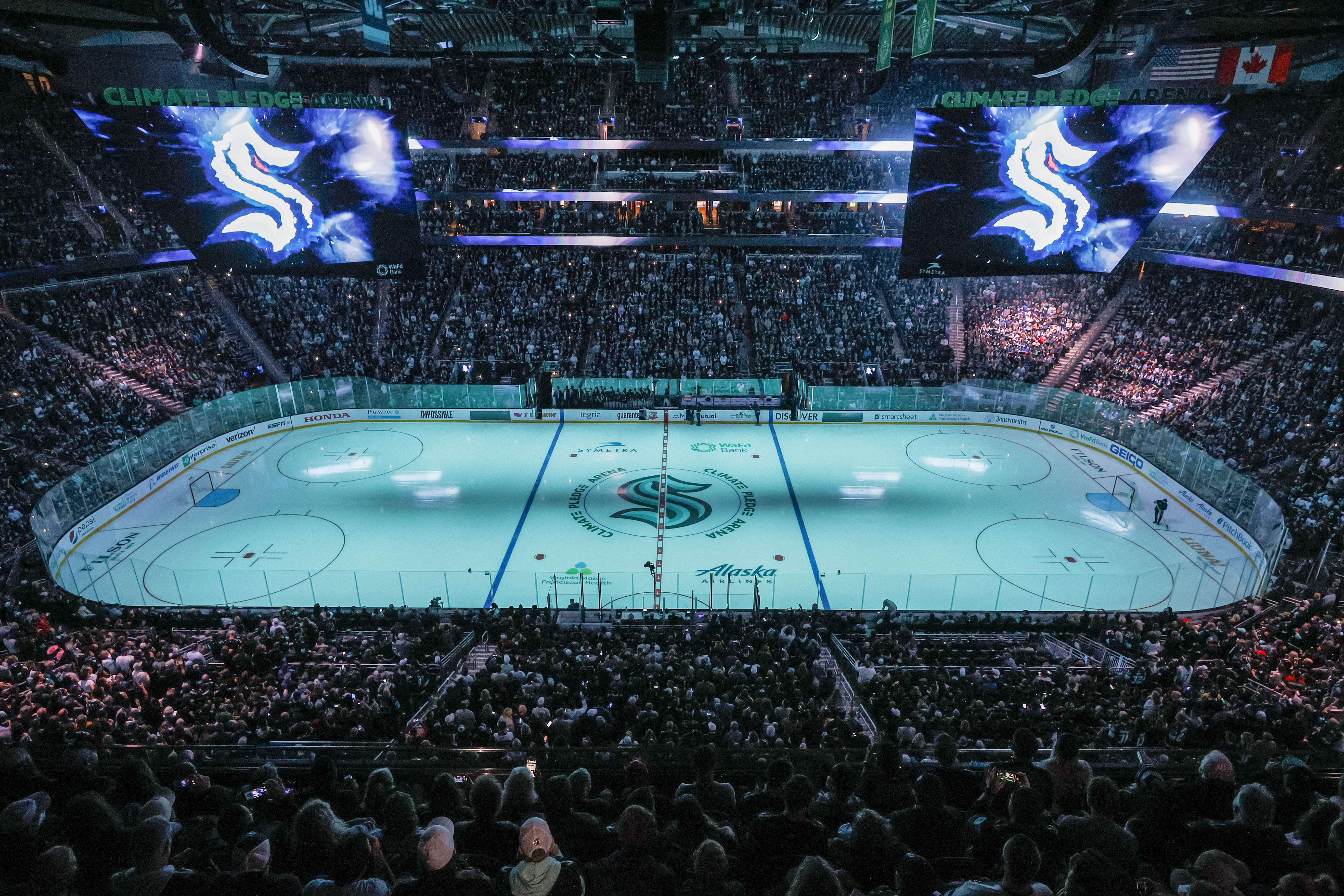 SEATTLE — The Kraken finally debuted at Climate Pledge Arena on Saturday after opening the season with five straight road games.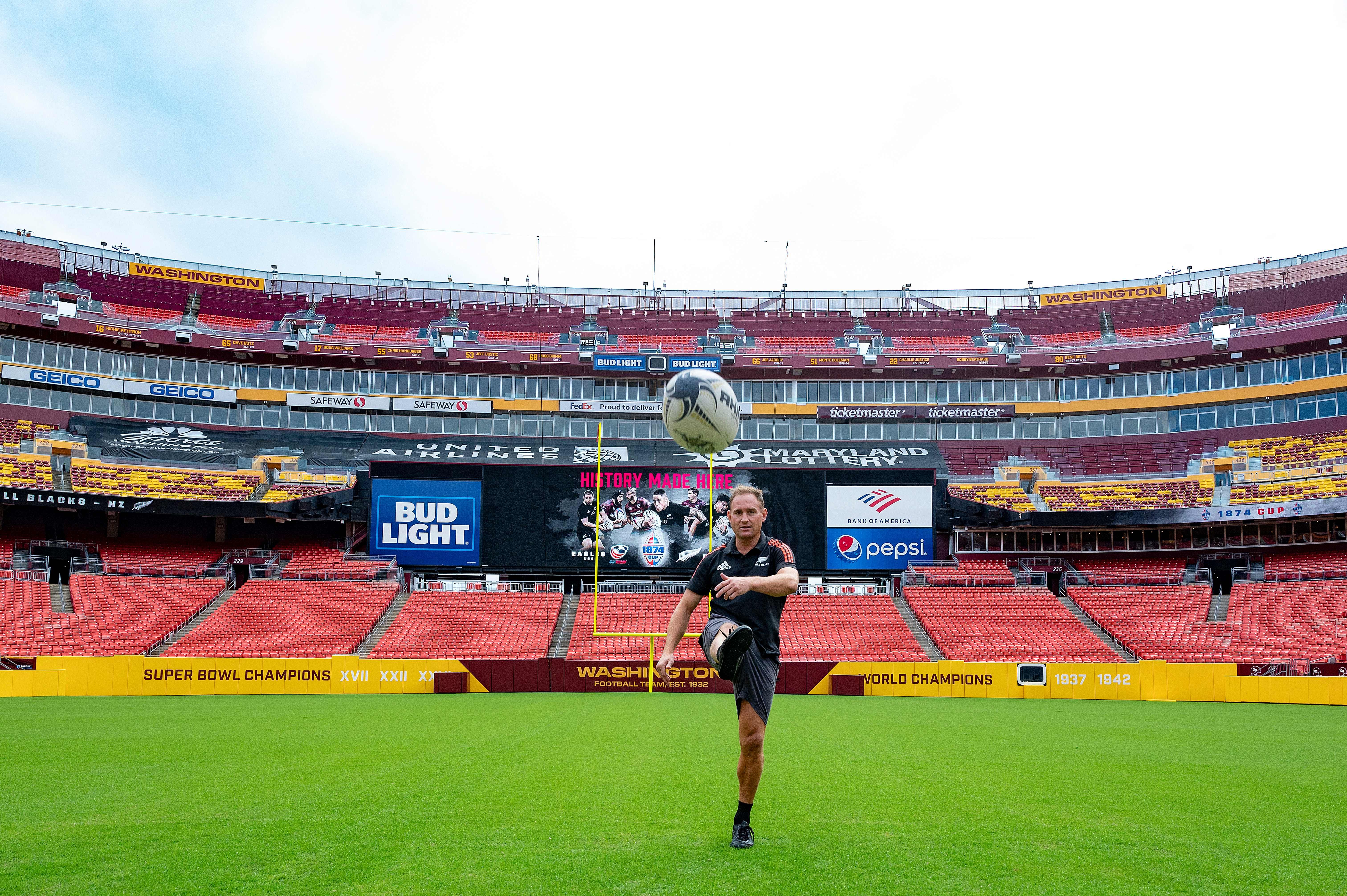 LANDOVER, Md. — The 1874 Cup brought rugby to FedEx Field on Saturday, where the legendary All Blacks from New Zealand routed the USA Eagles, 104-14, in front of a crowd of 39,720 fans.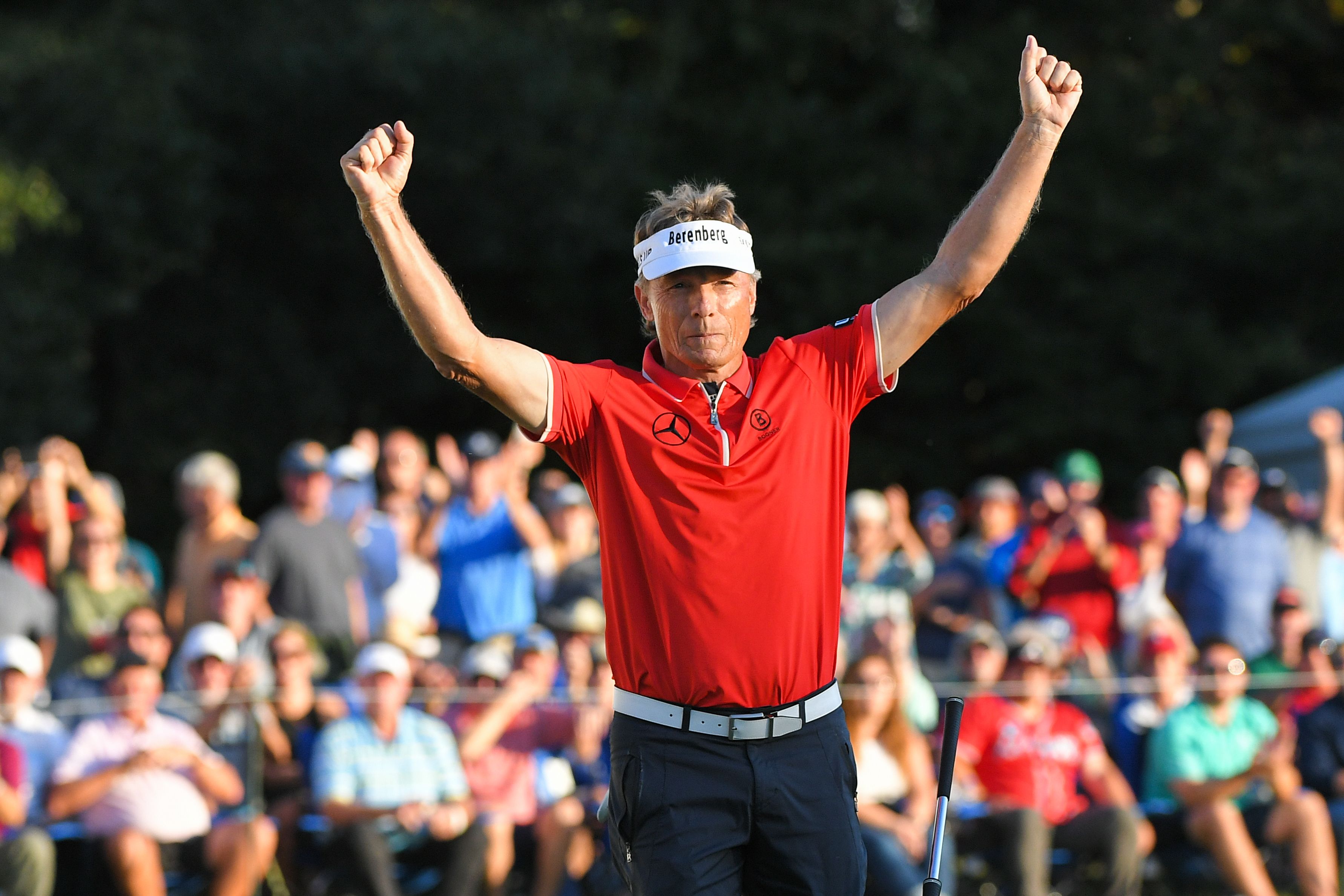 RICHMOND, Va. — Bernhard Langer became the oldest winner in PGA Tour Champions history Sunday at age 64, winning the Dominion Energy Charity Classic for his 42nd win on the 50-and-over tour.
7. 🌍 Photos around the world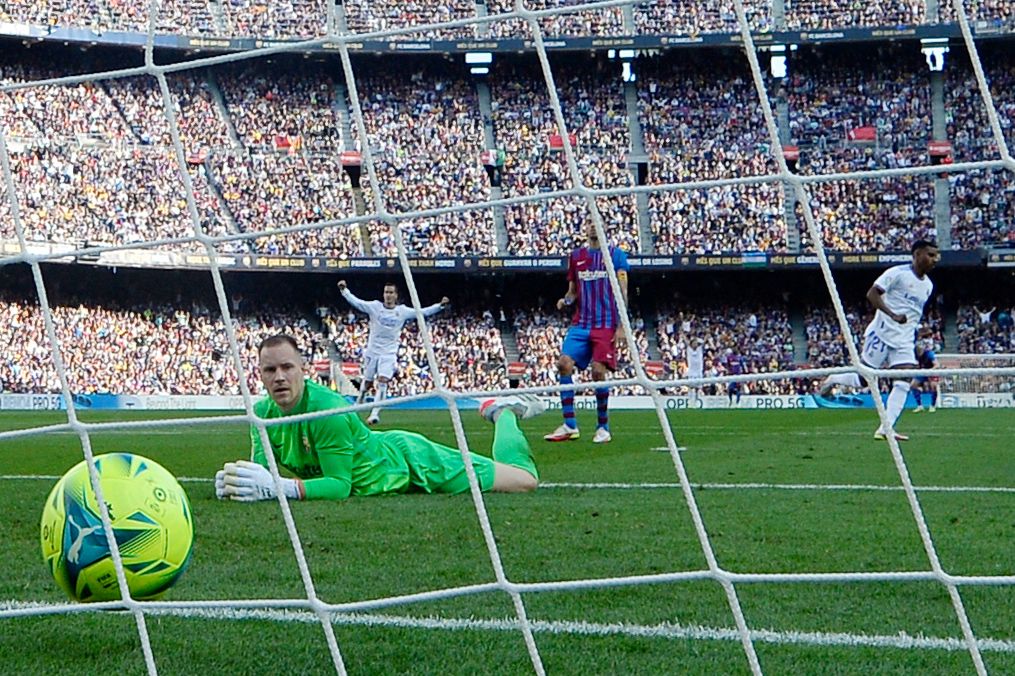 BARCELONA — Real Madrid beat Barcelona, 2-1, to win its fourth straight El Clásico — the club's longest such streak in over half a century.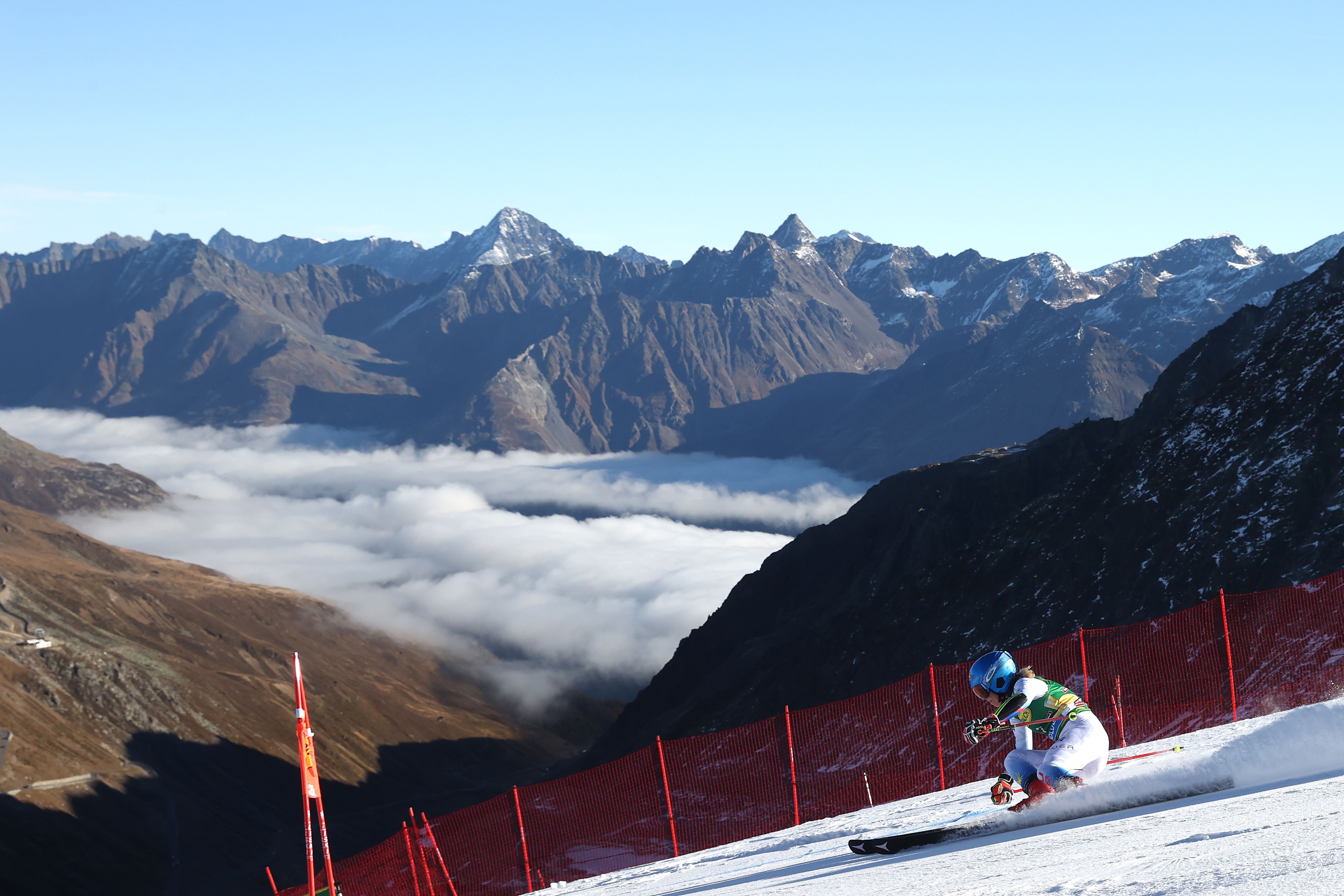 SOELDEN, Austria — Mikaela Shiffrin won the season-opening giant slalom, joining Ingemar Stenmark and Lindsey Vonn as the only skiers in World Cup history to reach the 70-win mark.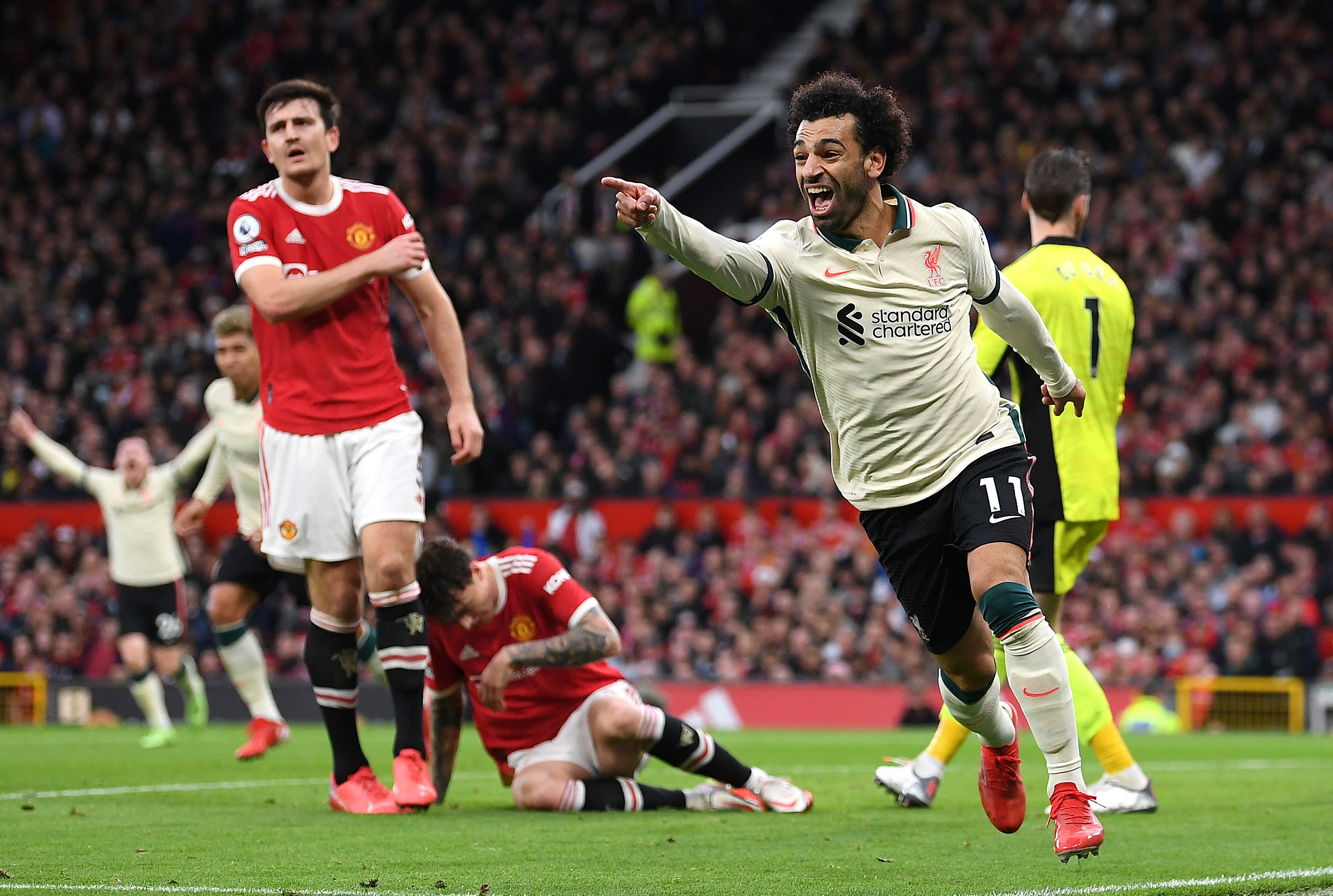 MANCHESTER — Mo Salah scored three goals to become the top-scoring African player in Premier League history as Liverpool handed Manchester United a humiliating 5-0 loss at home.
8. 📆 Oct. 25, 1986: Between the legs
35 years ago today, the Mets beat the Red Sox in Game 6 of the World Series when Mookie Wilson's grounder went through Bill Buckner's legs.
Why it matters: New York finished the job two days later, extending the Curse of the Bambino.
🎥 Watch: Rewinding the 1986 season (YouTube)
9. 🏀 NBA trivia
Carmelo Anthony passed Moses Malone for No. 9 on the NBA's all-time scoring list in the Lakers' win over the Grizzlies on Sunday.
Question: Can you name the eight players ahead of him?
Hint: Six were also Lakers.
Answer at the bottom.
10. 🎥 Top plays: Weekend edition
Talk tomorrow,
Kendall "I wanna go fast" Baker
Trivia answer: Kareem Abdul-Jabbar, Karl Malone, LeBron James, Kobe Bryant, Michael Jordan, Dirk Nowitzki, Wilt Chamberlain, Shaquille O'Neal
🙏 Thanks for reading. For more sports coverage, follow us on Twitter: @kendallbaker and @jeffreytracy.