Axios Sports
May 22, 2020
👋 Good morning! Let's sports.
Today's word count: 2,146 (8 minutes).
1 big thing: ⛳️ Golf is in the driver's seat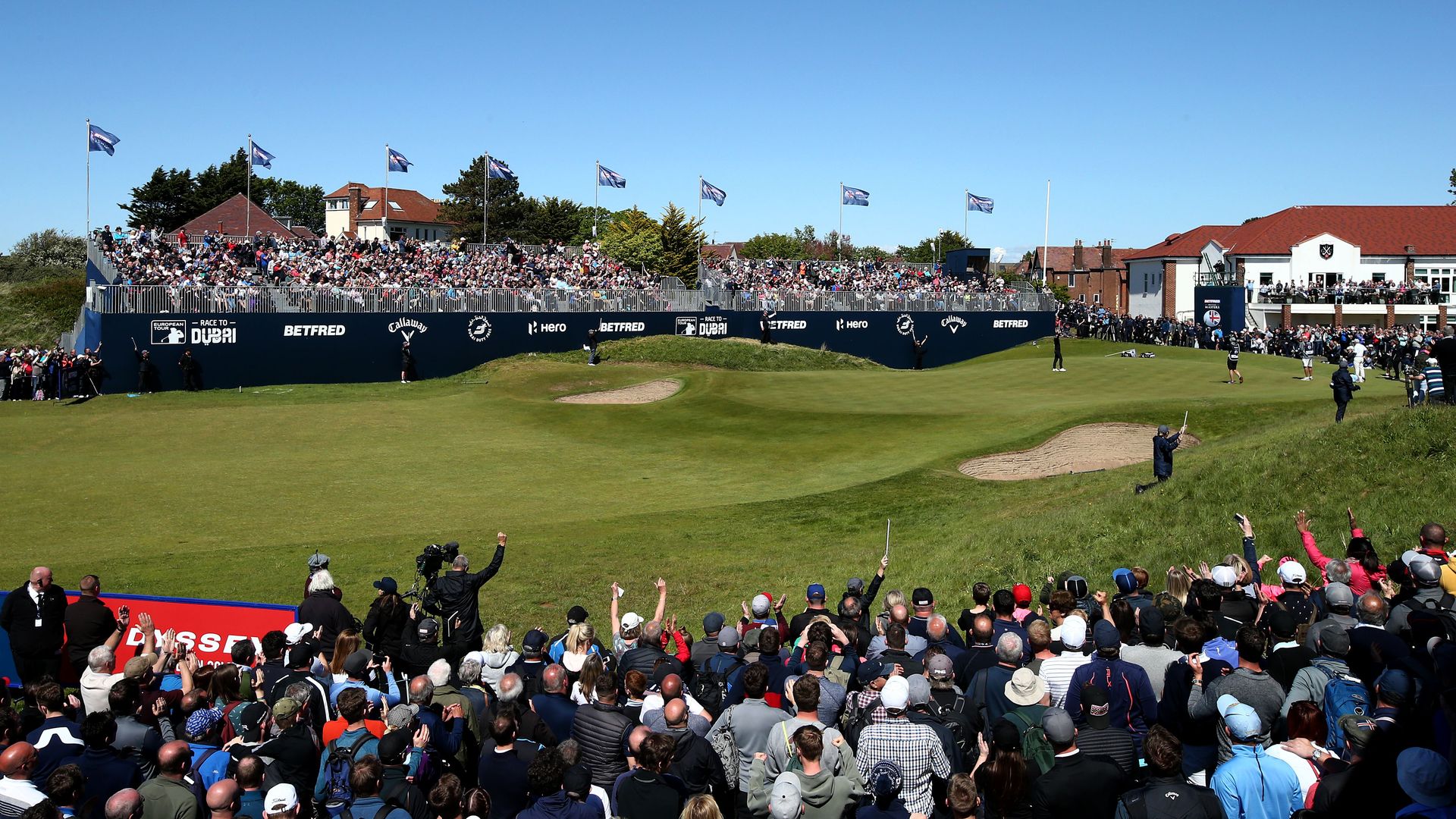 As sports and leagues around the world desperately try to figure a way back to competition, golf seems primed to set the standard for which all other sports will strive.
Driving the news: Golf Digest reported yesterday that the European Tour plans to resume play in late-July with the British Masters, followed by three more legs throughout the U.K. in a "bubble" tour that uses on-site hotels at each of the four venues.
The state of play: Though leagues like South Korea's KBO, Germany's Bundesliga, and even NASCAR here in the States have already begun competing again, golf seems uniquely suited to avoid any coronavirus-related setbacks.
Team sports are at an obvious disadvantage given the need to interact with other players on a regular basis, and even "individual" sports like NASCAR or Formula One require pit crews.
But golf, which now has plans to return on both sides of the Atlantic with the PGA set to resume on June 11 in Texas, is about as siloed a competition as you'll find.
Yes, but: That doesn't mean it's smooth sailing from here on out.
"Your caddie is going to be the one person that it's going to be very difficult to always practice social distancing from," Dustin Johnson told NYT last week.
Some caddies, like the LPGA's Missy Pederson, have tested positive despite showing no symptoms and following safety protocols. And some players, like Lee Westwood and Adam Scott, aren't ready to dive back into the tour without first seeing what the quarantine and testing protocols look like in practice.
The bottom line: It's all a balancing act right now. Fans want to watch sports, athletes want to play, owners want to stem the financial bleeding and no one wants to start things up only to see a few positive tests shut it all back down. But somewhere in the middle, there's a solution, and golf might hold the key.
P.S. ... In related news, Tiger Woods and Peyton Manning are facing off against Phil Mickelson and Tom Brady this Sunday in The Match: Champions for Charity (3pm ET on TBS and TNT). Who ya got?
2. 🃏 Card collecting is back — for now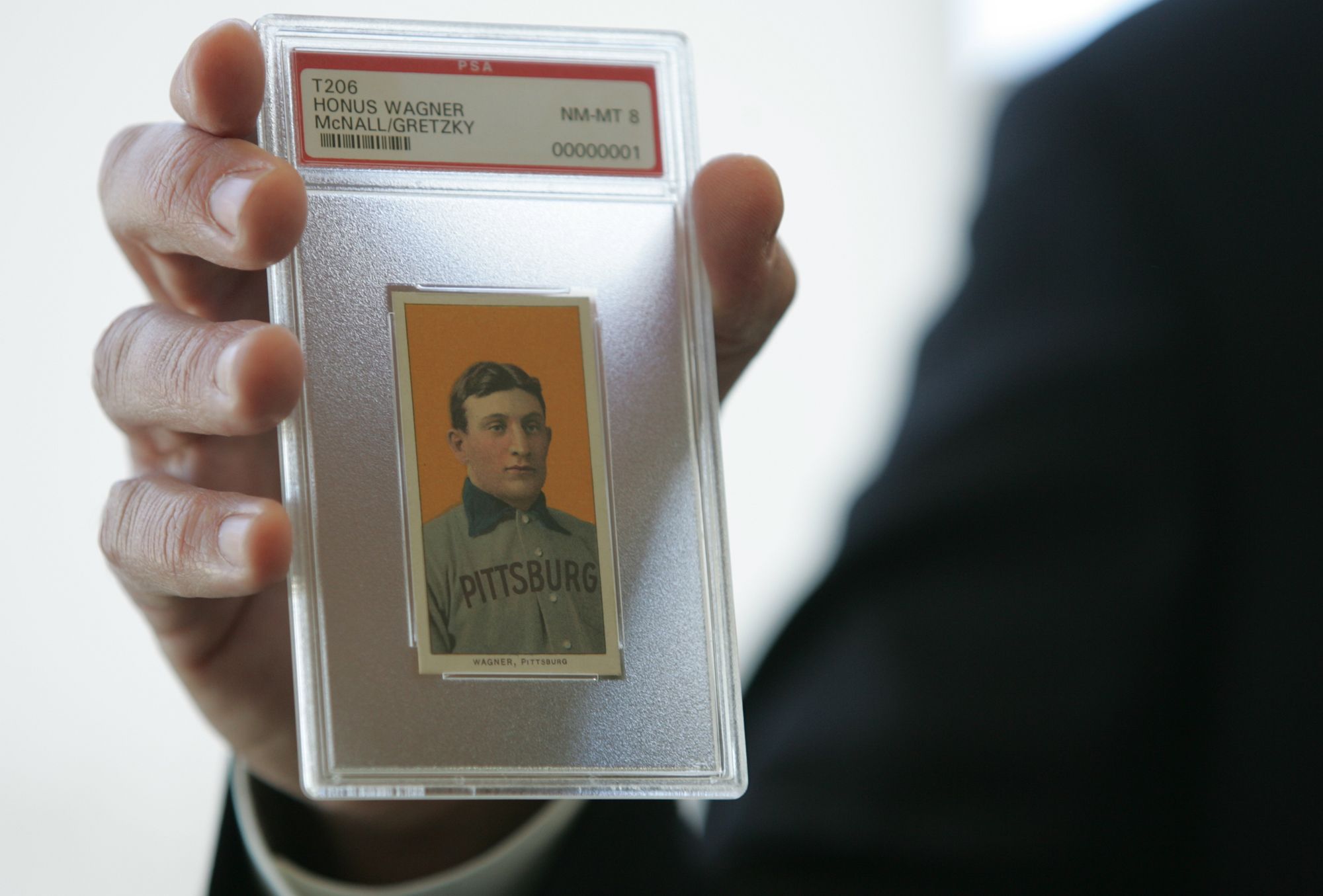 Collecting sports cards, a hobby and business that has spent the past few decades in a tailspin, has recovered much of its old glory in recent years. Still, even as revenues have skyrocketed back to the heights of its golden age, the big question remains — can it last?
The backdrop: What began in the early 20th century as a way to boost sales of tobacco and bubblegum matured over the years into a business of its own, dominated by Topps, which introduced the first full set in 1952.
But through the latter half of the century, popularity gave way to overproduction, which eventually torpedoed demand. By the mid-to-late '90s, the billion dollar industry had become a shell of its former self.
The big picture: In the past five years, thanks to smarter licensing agreements between leagues and companies that help put a cap on production, the industry has begun booming once again. In fact, on Wednesday a Mike Trout rookie card sold at auction for a modern-record-tying $900,000.
What they're saying: "In the last decade there has been a shift toward exclusive relationships. All the major leagues have exclusive deals. That was a pretty seismic shift," Topps executive David Leiner told The Athletic (subscription).
Beyond licensing, though, kids who grew up collecting in the '80s and '90s are now adults with disposable income, and nostalgia is an incredibly powerful driver.
Taking it one step further, the pandemic has funneled a lot of 30-somethings back to their childhood homes, where boredom and curiosity have led to the unearthing of old collections, and the reawakening of a long-dormant hobby.
Between the lines: Even if millennials have enough money now to make this a viable business again, what about their kids? Video games and technology have a pretty tight grip on kids' free time these days, and nostalgia can only go so many generations deep.
The bottom line: If this is the last stand for a wonderful hobby whose time has come, then so be it. We'll always have the memories of ripping open packs of cards, crossing our fingers for a rare find and thumbing through Beckett hoping we just hit it rich.
Go deeper: Baseball card collecting world rocked by scandal (Axios)
3. 🏏 Cricket roundup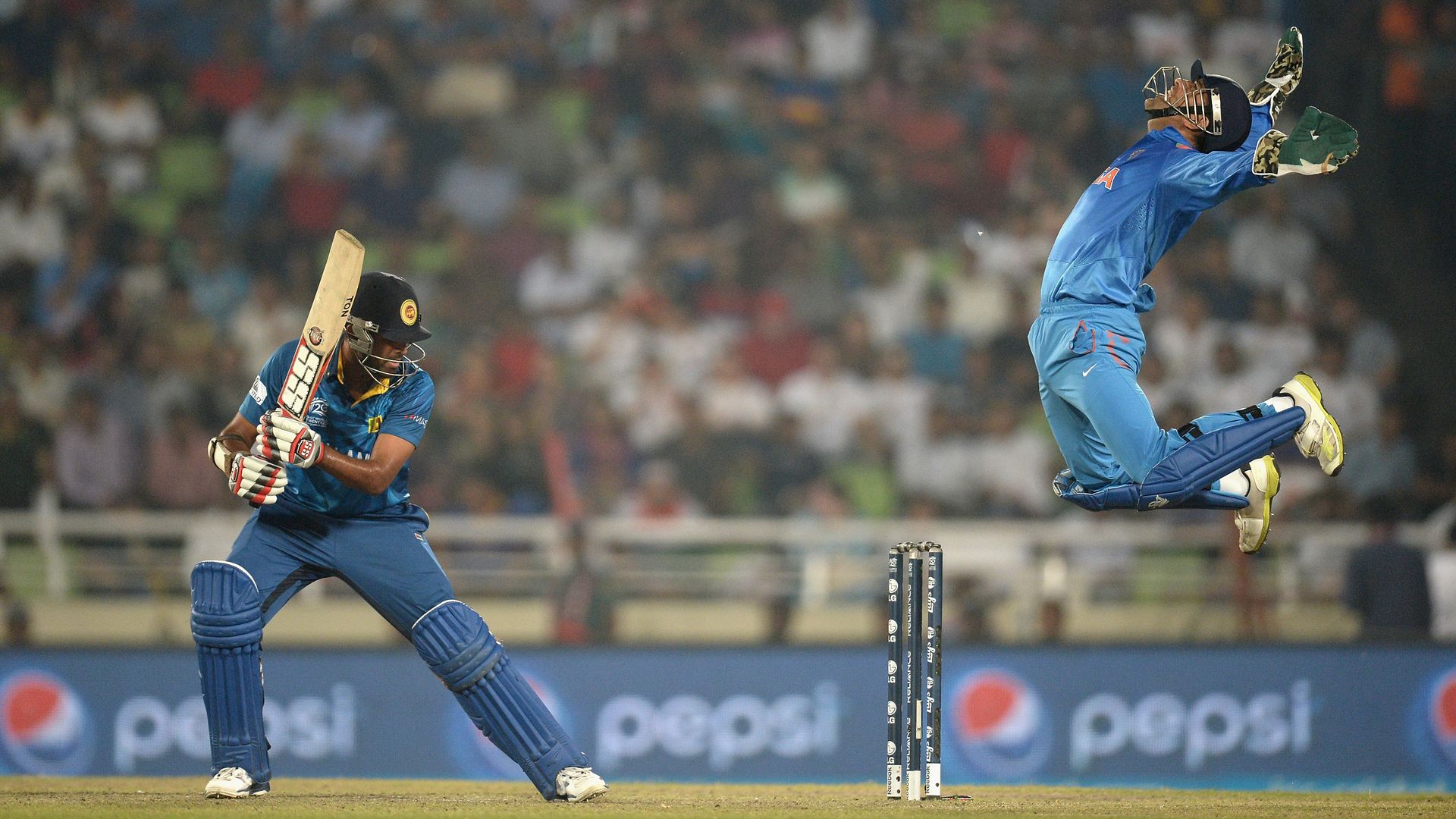 Know what we haven't discussed in a while? Cricket. For as relatively low on the totem pole as it is among American fans, it's second only to soccer on the world stage and has been equally affected by the pandemic as any other sport.
1. No more spitballs: The fielding team, led by its bowlers, likes to keep the ball as clean as possible throughout a match, as a cleaner ball will swing (curve) more en route to the batsmen, making it harder to hit.
This process of shining a cricket ball is generally done with saliva, which, as you might imagine, isn't going to work as they resume play with COVID-19 still lingering. One solution? Wax.
2. Empty stadiums: Whenever cricket does return, it will do so in empty stadiums, which the Pakistani team has been unintentionally training for for nearly a decade.
In 2009, during a five-day match between Sri Lanka and Pakistan in Lahore, a terrorist attack targeting the Sri Lankan team left eight dead. From then through 2019, Pakistan played its home matches in mostly empty stadiums in the UAE, as no country was willing to risk traveling to Lahore.
3. The captain of captains: India's former captain and wicketkeeper, Mahendra Singh Dhoni (pictured above), might have already played his last game.
In cricket, being the captain means far more than just wearing a badge on your sleeve, and no one has captained more international matches than Dhoni.
Go deeper: Cricket, explained (Axios)
4. ⚡️ Catch up quick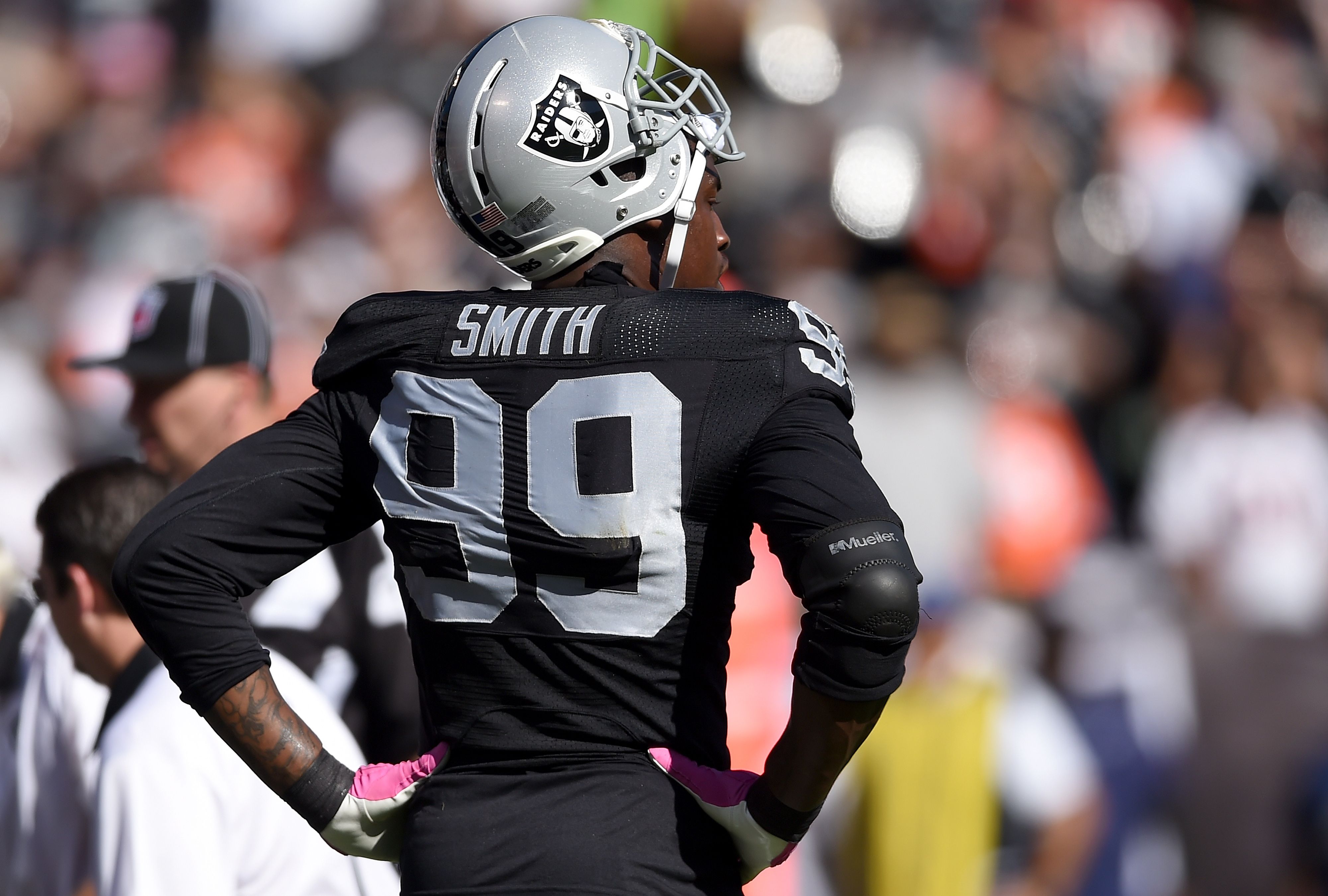 🏈 Aldon Smith, the talented but mercurial defensive end who's been suspended from the NFL since 2015 for a variety of personal conduct and substance abuse issues, was conditionally reinstated by the league on Wednesday. Smith, 30, was signed to a one-year deal last month by the Cowboys and could earn up to $4 million this season.
⚽️ U.S. Soccer's chief legal officer, Lydia Wahlke, resigned Thursday in the wake of the controversial filing from March that was part of an ongoing equal pay lawsuit brought by the USWNT.
⚾️ MLB is hoping to use saliva testing as part of its bid to save the 2020 season. As opposed to the invasive nasal swab, saliva tests can be easily performed for thousands of people on a regular basis, with MLB's ready-made lab in Utah (currently used for its PED testing) prepared for the task.
🎾 The ATP, led by progressive new chairman Andrea Gaudenzi, will begin offering mental health support to its athletes through a 24-7 helpline, as well as free subscriptions to Headspace, a popular meditation app. They must've read my piece from Tuesday.
🏒 Inspired by the NHL's new overtime rules — as well as the success of Ice Cube's three-on-three basketball league, BIG3 — former hockey player E.J. Johnston has launched 3ICE, which will debut in June 2021. The players they're targeting "will have NHL pedigree. If the NHL was overtime all the time, they'd still be playing in the league."
5. Weekend watch: 📺 "Tiger Slam"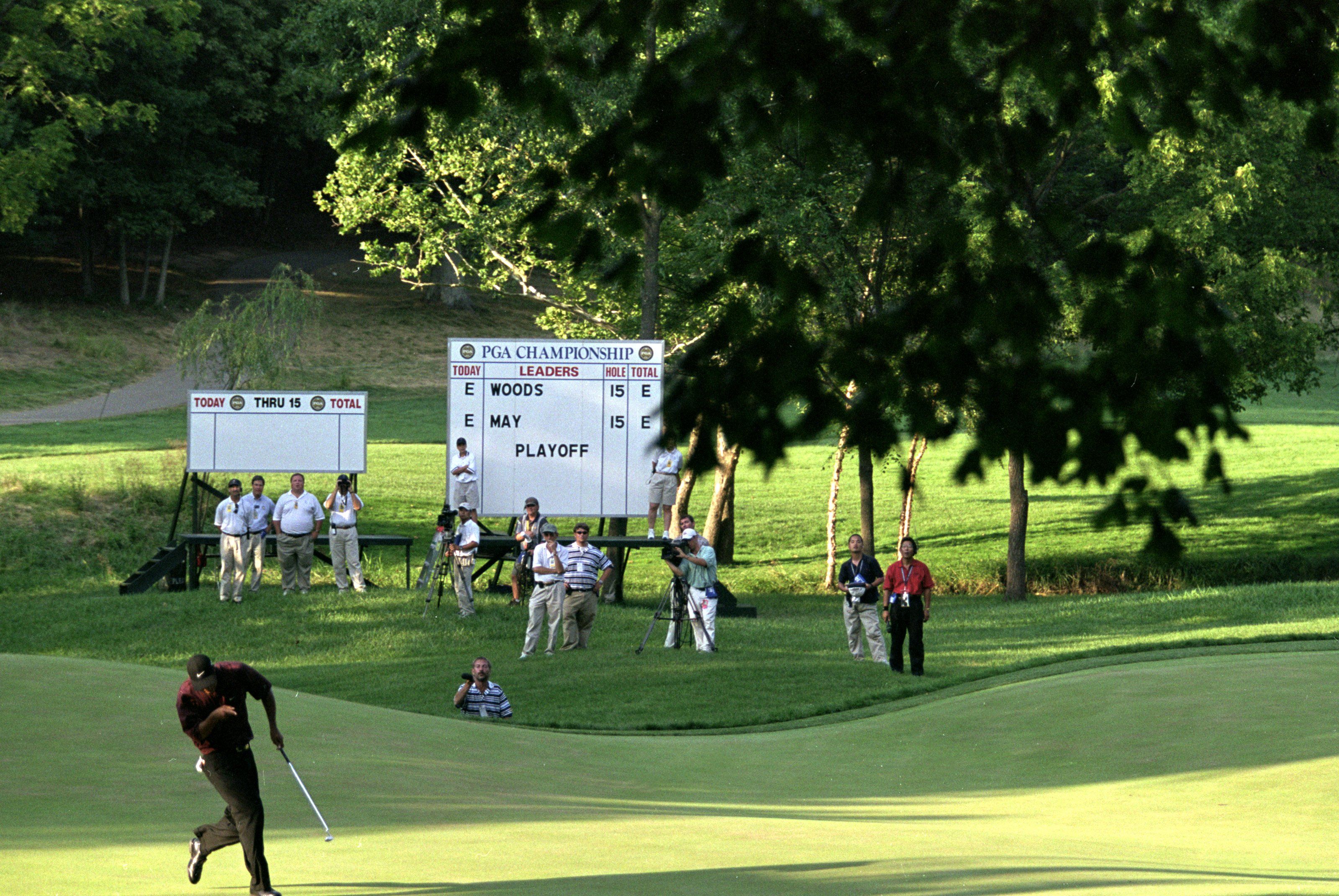 On Sunday night at 8pm ET, the Golf Channel will premiere its new documentary, "Tiger Slam," chronicling Tiger Woods' remarkable achievement from the start of the century, when he held all four major titles simultaneously.
Quick review: I got a chance to watch already, and for as epic as "The Last Dance" was, this was a refreshing change of pace.
The storytelling is snappy and heavily interview-driven with tons of great subjects (I particularly enjoyed Tiger's longtime caddie, Steve Williams).
It's narrated by Michael K. Williams, and if you can't appreciate Omar Little waxing poetic on the exploits of Tiger Woods, then I can't help you.
Best of all? At 54 minutes, it's barely longer than back-to-back episodes of "Friends." Not a bad way to spend (part of) your holiday Sunday night.
By the numbers: The Tiger Slam consisted of his winning the 2000 U.S. Open, Open Championship, and PGA Championship, followed by the 2001 Masters. He's the only golfer in history to hold all four titles simultaneously.
Only four other golfers (Jack Nicklaus, Ben Hogan, Gary Player and Gene Sarazen) have even won a career Grand Slam in the modern era, but Tiger did the whole thing in just 10 months.
From 2000 to 2001, Woods won 14 of the 39 tournaments he entered, plus another four second-place finishes.
23 strokes: Though the PGA Championship and Masters were much closer, he won the U.S. Open and Open Championship by a combined 23 strokes, including a record 15-stroke victory at Pebble Beach.
P.S. ... If you're still looking for more to watch when this ends, flip over to ESPN at 9pm for part one of "Lance," the 30 for 30 about Lance Armstrong's rise, fall and many lies along the way.
Bonus: ⚾️ Ranking MLB's all-time rosters (No. 18)
We're ranking the all-time rosters for all 30 MLB teams. Note: Rosters based only on time spent with this specific team. Thoughts? Email me at [email protected].
18. Houston Astros
They were originally higher on my list, but Oscar the Grouch is a family friend and when they destroyed his home I took it personally.
Year established: 1962
All-time record: 4,601-4,666 (.496)
World Series Championships: 1
Hall of Famers (indicated by *): 4
Starting lineup:
DH José Altuve (36.7 bWAR with team)
2B Craig Biggio* (65.5)
3B Alex Bregman (22.4)
1B Jeff Bagwell* (79.9)
OF Lance Berkman (48.1)
SS Carlos Correa (24.5)
OF José Cruz (51.4)
OF César Cedeño (49.6)
C Brad Ausmus (5)
On the mound: SP Roy Oswalt (46.2)
Bench:
Infield: 1B Glenn Davis (19), 3B Doug Rader (18.3), SS Dickie Thon (16), C Alan Ashby (7.9)
Outfield: Bob Watson (23.6), Jimmy Wynn (41.5), George Springer (25.4)
Utility: Joe Morgan* (30.5), Roger Clemens (17.2)
Rotation: Larry Dierker (32), Nolan Ryan* (23.5), J.R. Richard (22.2), Justin Verlander (17.5)
Bullpen: Billy Wagner (16.1), Dave Smith (12.4), Brad Lidge (6.9)
Additional notes:
Bagwell won the MVP in 1994 with a 1.201 OPS. Yes, it was a strike-shortened season; but still, here's the full list of players to ever record a 1.200 OPS — Babe Ruth (7x), Barry Bonds (4x), Ted Williams (2x), Rogers Hornsby (2x), Jimmie Foxx, Lou Gehrig, Mark McGwire and Frank Thomas (also 1994).
Verlander is one of just two players (Randy Johnson) to win a Cy Young and throw a no-hitter for multiple teams. OK, technically there's a third, but unfortunately the award didn't yet exist when he did it — Cy Young!
ICYMI ... 30. Tampa Bay Rays; 29. Kansas City Royals; 28. Arizona Diamondbacks; 27. Toronto Blue Jays; 26. Los Angeles Angels; 25. San Diego Padres; 24. Colorado Rockies; 23. Milwaukee Brewers; 22. Washington Nationals; 21. New York Mets; 20. Baltimore Orioles; 19. Minnesota Twins
Huge thanks to Tom Stone, whose book "Now Taking the Field: Baseball's All-Time Dream Teams for All 30 Franchises," provided the inspiration for these rosters.
6. 📷 Photos 'round the world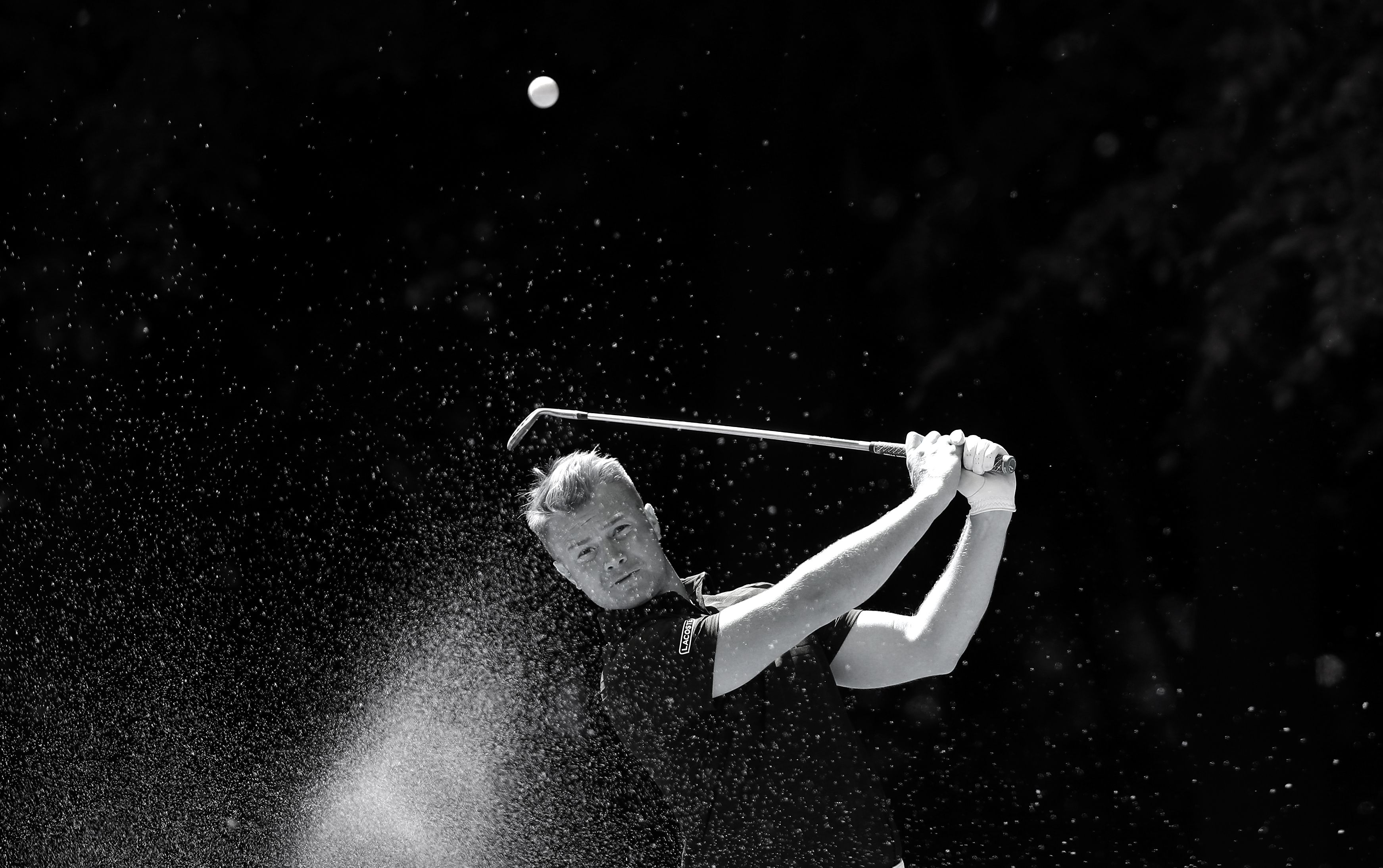 ST. ALBANS, England — Oliver Fisher, an English professional golfer on the European Tour, plays a round at his newly-reopened local course.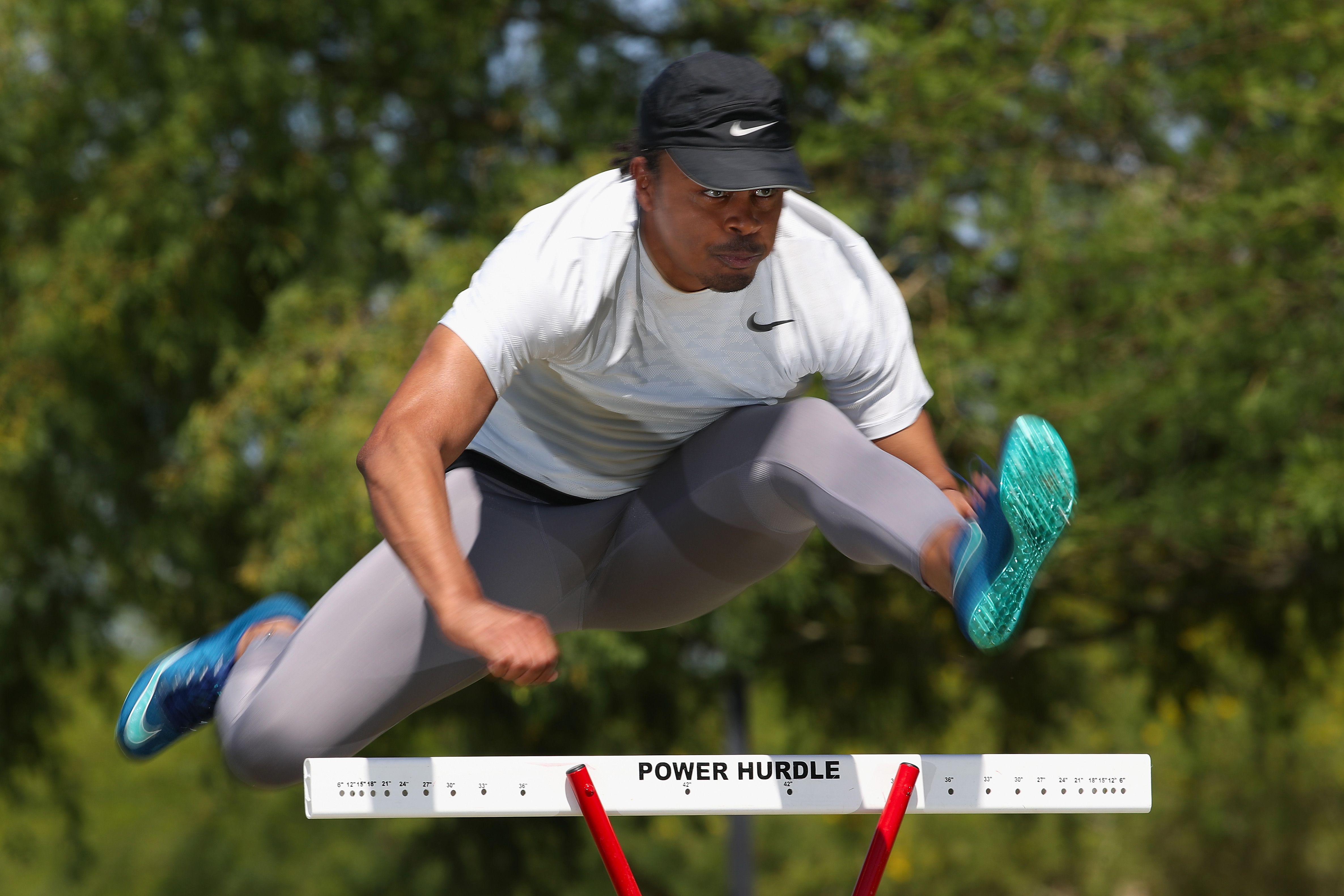 SCOTTSDALE, Ariz. — Aries Merritt, who won gold in London in 2012 and holds the current world record in the 110 meter hurdles, trains in isolation as he awaits the 2021 Olympics in Tokyo.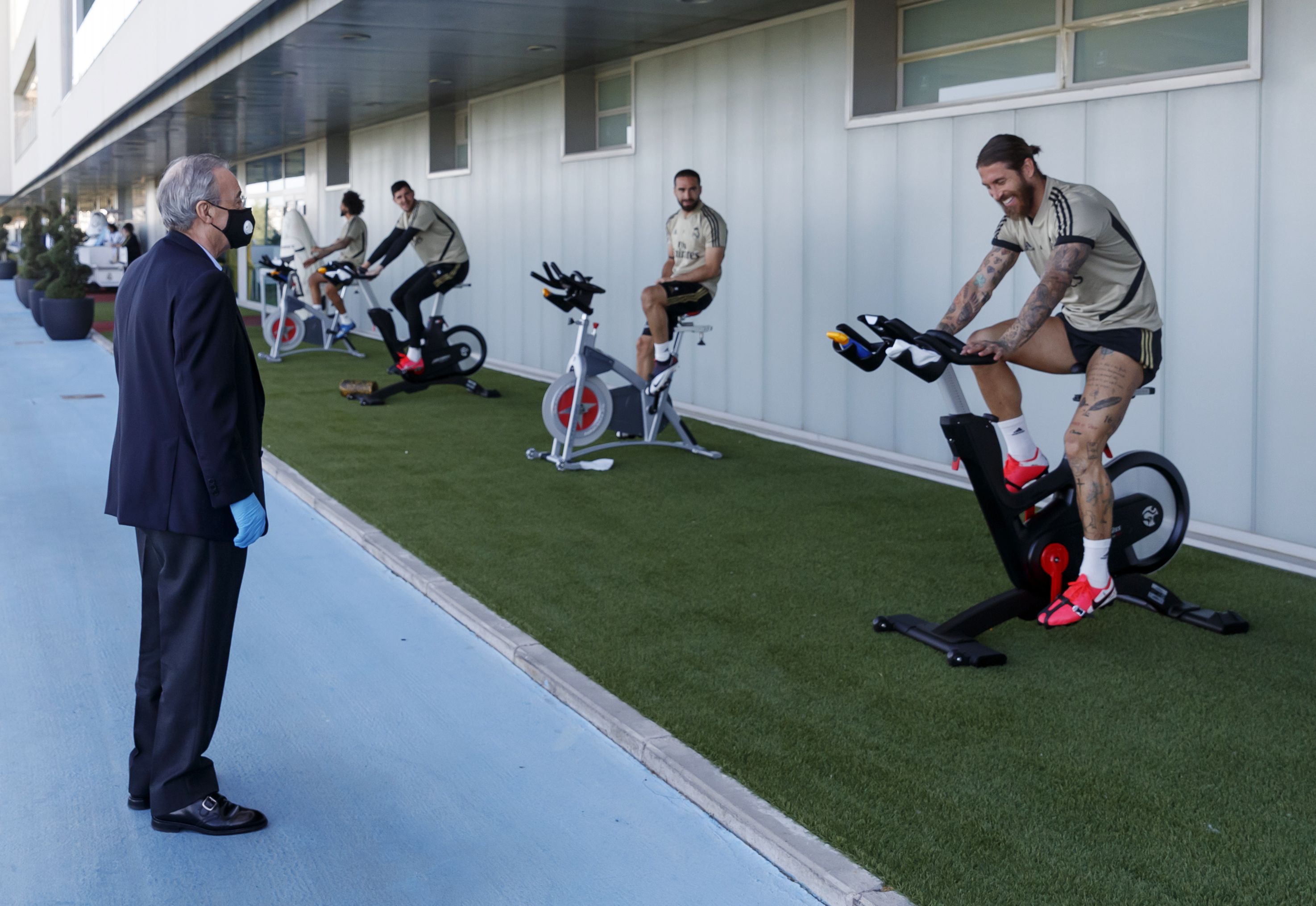 MADRID, Spain — Real Madrid president Florentino Pérez checks in on his players as they train on socially-distant stationary bikes.
7. May 22, 1994: 🏀 Raptors logo introduced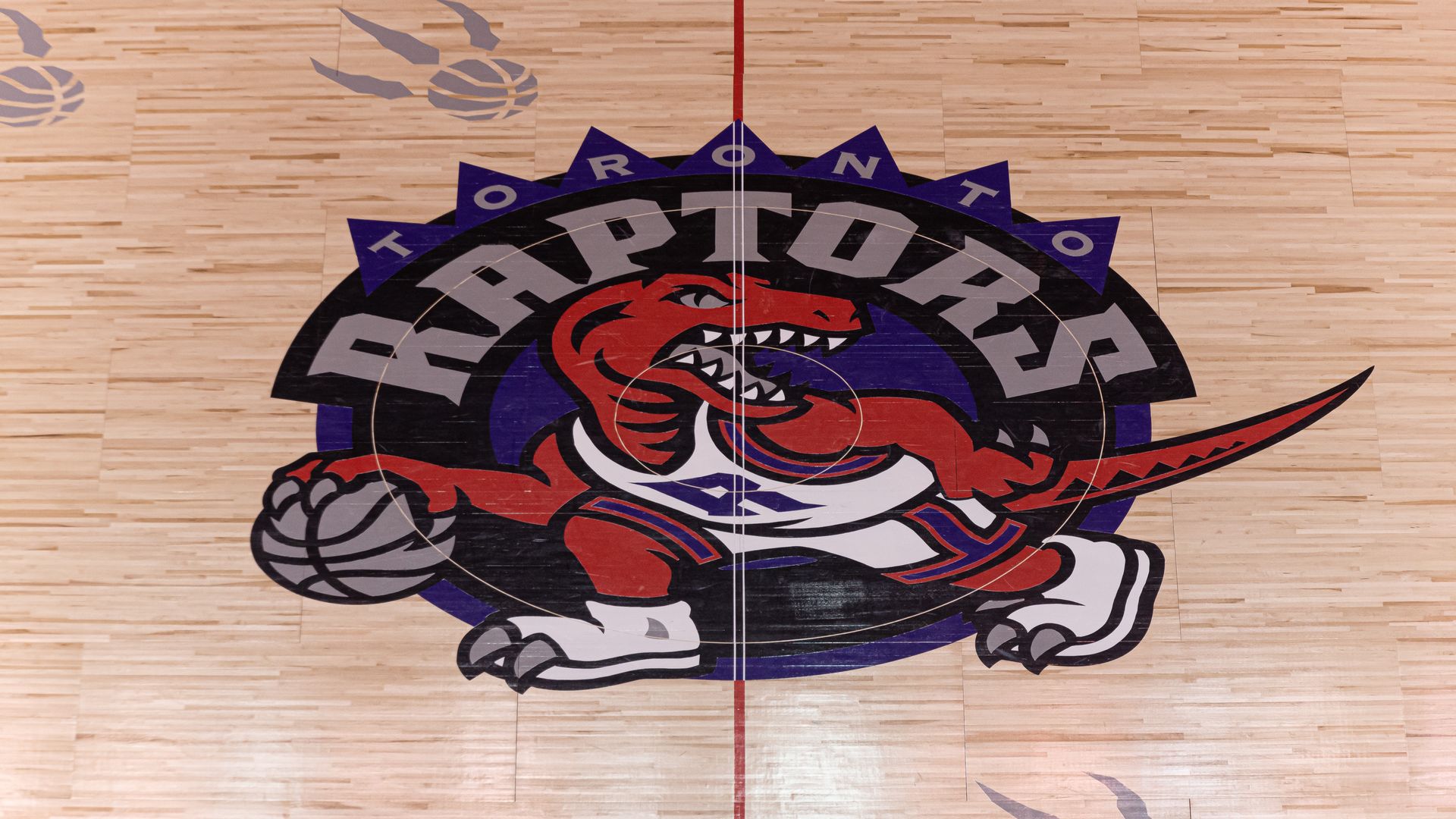 26 years ago today, the Toronto Raptors unveiled their logo to the world, signaling the first tangible milestone for the NBA's 28th franchise.
Why it matters: I mean, just look at that logo. It's been updated since, but the original dribbling dinosaur has always been a fan favorite, whether or not you're from The Six.
The backdrop: Toronto actually had a team for one season, in 1946-47, when the Toronto Huskies were in the short-lived Basketball Association of America (BAA).
The team folded, and the BAA merged with another upstart league in 1949 to become the NBA, but not before the Huskies played the Knicks in what's technically considered the first game in NBA history.
Naming the team: Originally, management wanted to hearken back to those NBA roots and name the new team the Huskies, but they soon realized any logo would bear too close a resemblance to the then-four-year-old Minnesota Timberwolves.
So they opened up a naming contest, narrowed the list to 11 finalists, and ultimately landed on the Raptors, due in large part to the insane popularity of 1993's biggest movie — "Jurassic Park."
Go deeper: An oral history of the Raptors first logo (Slam)
8. The Ocho: ⛸ Inline sliding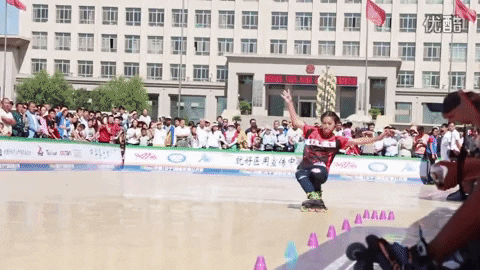 The 2016 International Skating Open in China, part of a larger world of trick skating that I definitely did not know existed, looks wild.
This particular event is called "inline sliding," which requires you to pick up speed in order to travel as far as possible through the sliding zone, but there are more artistic events as well, like slalom set to music.
9. 🏈 CFB trivia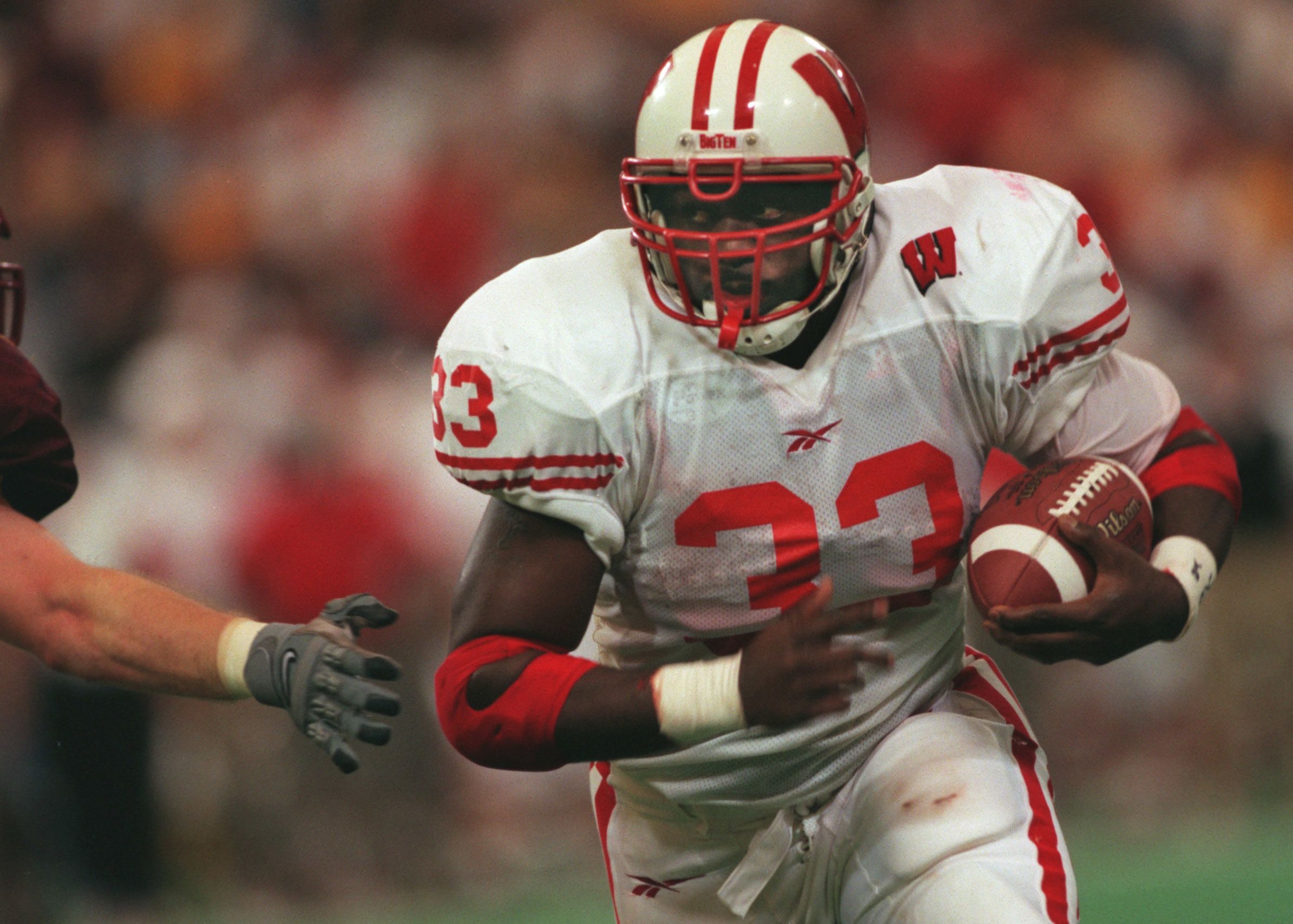 Wisconsin is the only school with three running backs in the top-25 all time for rushing yards (No. 1 Ron Dayne, No. 6 Jonathan Taylor, No. 19 Montee Ball), but two other schools have two players each in the top-25.
Question: Can you name those two schools?
Hint: Big 12 and Pac-12.
Answer at the bottom.
10. ❤️ Why we love sports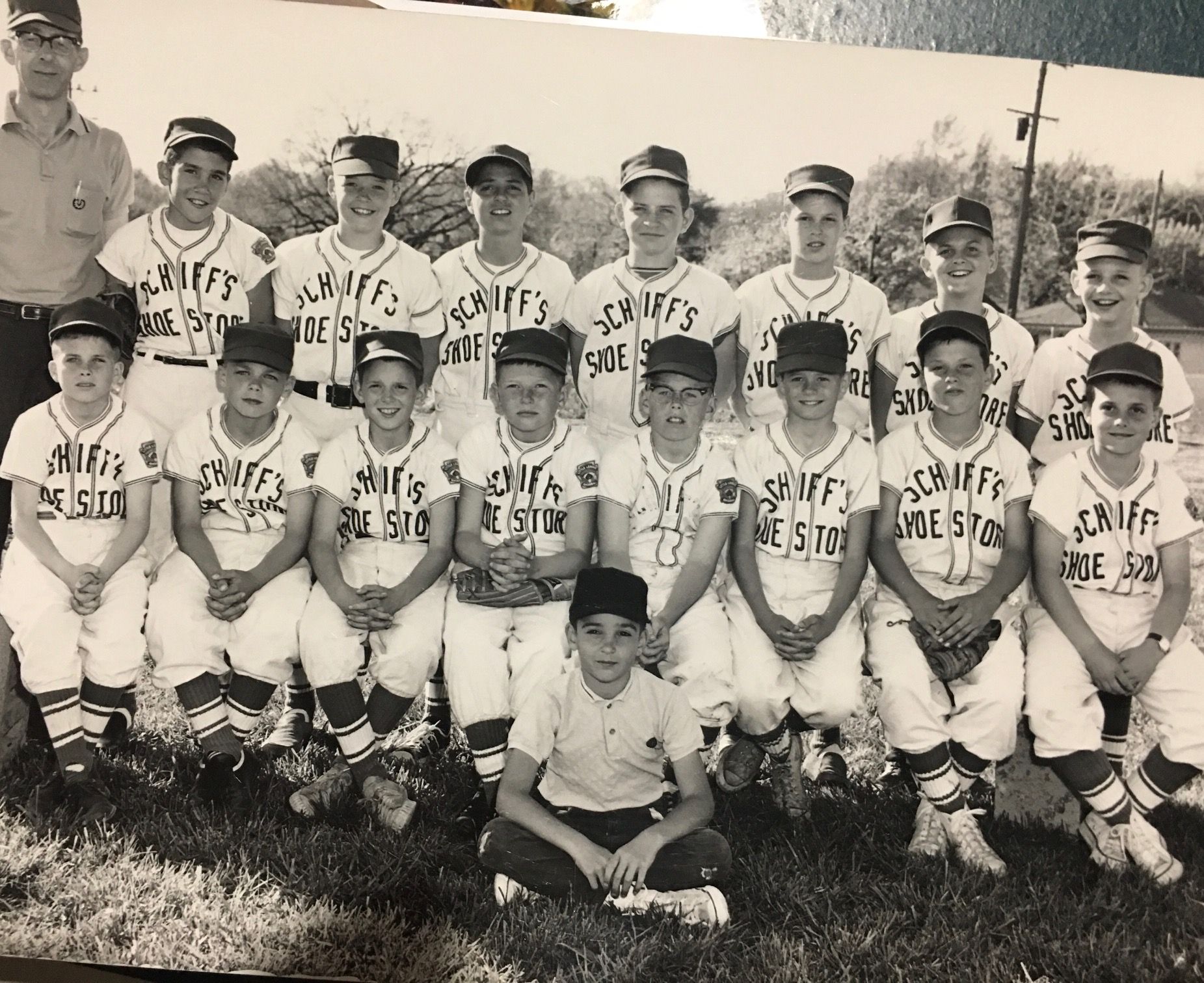 Robert F. writes:
"When I was 11 years old, I was playing Little League baseball in Indiana. My Dad couldn't make it to many of my games — I don't think back then, in 1960, parents were that interested in youth sports anyway. They left us alone.
"I remember one game he showed up and was watching from down the third base line. When I came up to bat he yelled, 'Hit a home run!' loud enough that everybody heard him. Well, I did.
"30 years later, he was in bed at home dying from cancer. I went to see him. We talked. He said, 'You know, I wished I'd gone to more of your ball games.' A week or two later he was gone.
"I had three boys who played baseball through high school and into college. I went to a lot of their games."
✍️ Submit your story: Do you have a fondest sports memory? Or an example of sports having a positive impact on your life? If you'd like to share, simply reply to this email. We'll be telling your stories until they run out.
Hope you enjoyed my debut,
Jeff "Kendall's padawan" Tracy
Trivia answer: Texas (No. 4 Ricky Williams, No. 11 Cedric Benson) and Oregon (No. 8 Royce Freeman, No. 21 LaMichael James)