👋 Good morning! Today marks 50 days until the start of the NFL season.
This morning's word count: 1,510 (~6 mins).
1 big thing: 🚑 The danger of specialization in youth sports
In 2016, multiple studies found that youth athletes who specialized in one sport and played it year round (as opposed to being multi-sport athletes) were at significantly higher risk of suffering an overuse injury.
Why it matters: This has become an increasingly alarming issue since those studies were released — particularly when it comes to basketball, the most popular youth sport in America.
Simply put, today's young players are faster, stronger and play more basketball than ever before — but repetitive impact on and usage of the same muscles and bones leave them injury prone.
Result: Even the most athletically-gifted players are physically broken down by the time they reach the NBA. Proof: The four highest tallies of games missed by young players in their first two pro seasons have occurred in the past four years.
"They have more miles at a younger age and then, when they get to the NBA, they're less mature structurally and physically. Even though they look like giants, they just can't tolerate as much."
— UNC sports science expert Darin Padua,
via ESPN
The big picture: Kids who play basketball consistently between ages 7 and 19 could play more than 1,000 organized games, according to estimates. For reference, 29-year-old James Harden has played 881 games in his NBA career — and that includes the playoffs.
Meanwhile, Kobe Bryant says he didn't start intensely training until age 15 and barely played organized games during the summer — evidence of just how much has changed over the generations.
"You try to overload these kids and get them to be the best in one year. It's just absolutely ridiculous," he told ESPN.
A potential solution: Three years ago, the NBA and USA Basketball released their first-ever guidelines for youth basketball. One of their main recommendations: delaying specialization until at least age 14.
Yes, but: Enforcing those guidelines is no easy task. After all, while Little League has pitch counts, there's no equivalent on the hardwood.
The bottom line: While basketball presents the most striking case, specialization can lead to heightened injury risk across all sports.
When you add in the fact that it can also result in burnout, it's hard to argue against playing multiple sports at the youth level (or at least abandoning the "embrace the grind" ethos).
2. ⚾️ MLB's pitching paradox: Strikes are down, strikeouts are up
While MLB is on pace to set a strikeout record for the 14th consecutive season, the rate of pitches actually thrown in the strike zone continues to plummet. Weird, right?
By the numbers:
In 2002, 54.2% of all pitches were thrown for strikes (swings not included, just pitch location) … and batters struck out 16.8% of the time.
In 2019, a record-low 42.1% of pitches have been thrown for strikes … and batters are striking out 22.8% of the time.
What's happening: With hitters increasingly swinging for the fences, pitchers are deliberately throwing outside the zone to avoid giving up home runs.
"Throws targeted for the inside and outside corners have been replaced by fastballs that rocket up above the zone or breaking balls that dive below it," notes NYT's Joe Lemire.
This has resulted in longer at-bats (batters are seeing a record-high 3.91 pitches per plate appearance this season); but again, almost one-fourth of them still end in a strikeout.
Meanwhile, pitchers have simply gotten better at enticing hitters to chase balls thanks to things like analytics and "pitch tunneling."
Analytics: The volume of advanced data available to pitchers gives them insight into exactly where each hitter is most likely to chase — and they're exploiting that.
Pitch tunneling: Pitchers have gotten extremely good at making two different pitches look identical for much of their flight toward the plate, allowing them to present balls as strikes for longer (example).
3. ⛳️ Royal Portrush returns to the spotlight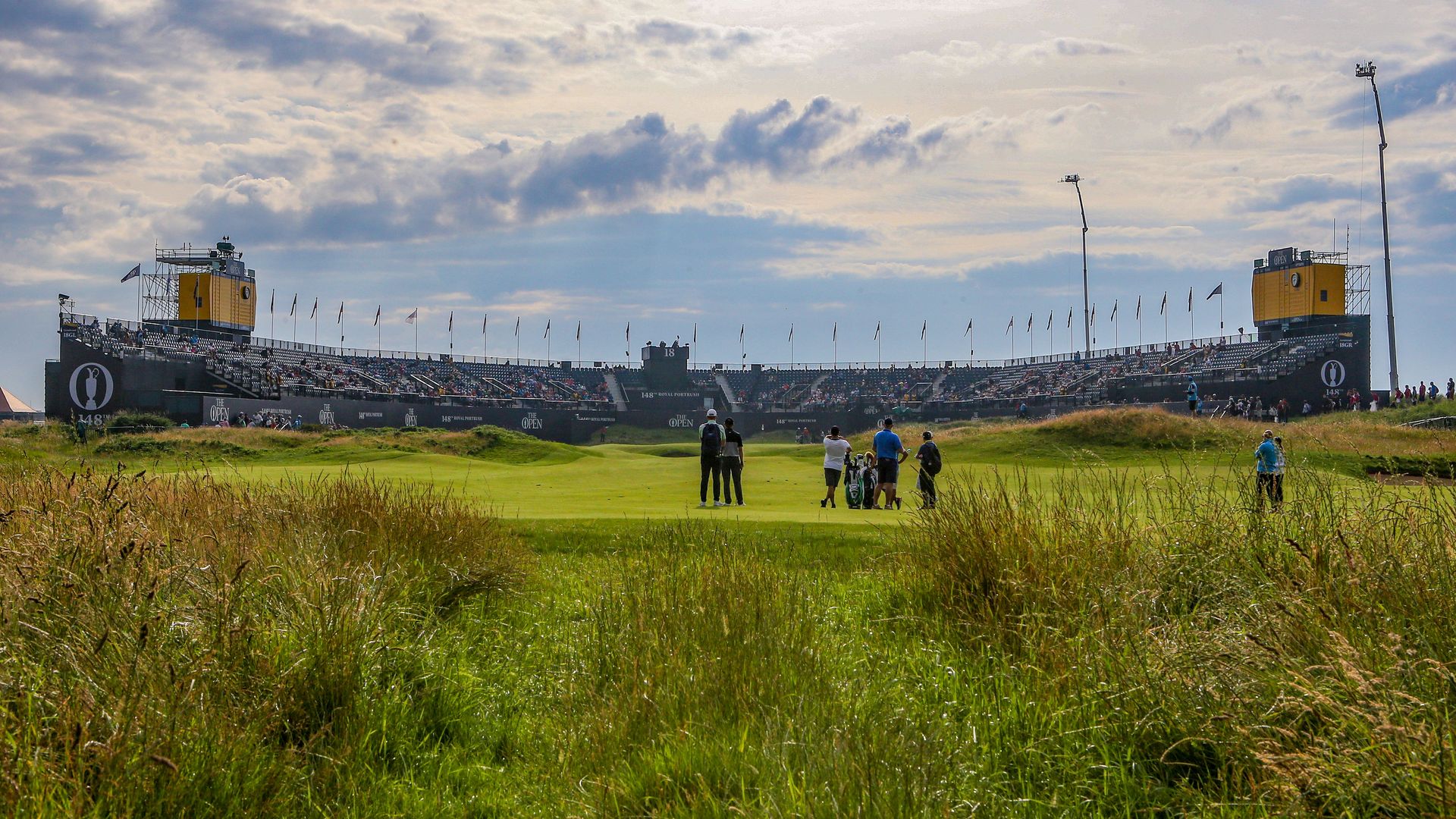 After 68 years, Royal Portrush Golf Club will make its return to the global spotlight when the 148th Open Championship gets underway tomorrow.
Why it matters: Even with the world's best golfers in attendance, the course itself — and the stunning landscape that surrounds it — could be the story of the week.
History: Royal Portrush was founded in 1888 and hosted the British Open in 1951 — the only time it has been held outside Scotland or England.
Setting: The club sits along Northern Ireland's northern coast, about an hour drive north of Belfast. Just to the east are the ruins of Dunluce Castle, which was used as the Castle Greyjoy in "Game of Thrones."
Design: Royal Portrush hosted the Irish Open in 2012, but was considered too small to handle a British Open. They've solved that by building two new holes and changing the routing of the course so that the 18th hole can fit the massive grandstands (see above).
Fun fact: The course record of 61 was set by Northern Ireland's own Rory McIlroy when he was just 16 years old.
The bottom line: A remote, seaside town of about 7,000 people is expected to draw an Open-record 215,000 fans this week, making this an Open unlike any other.
4. 🏈 Scoop: AFL seeks major capital raise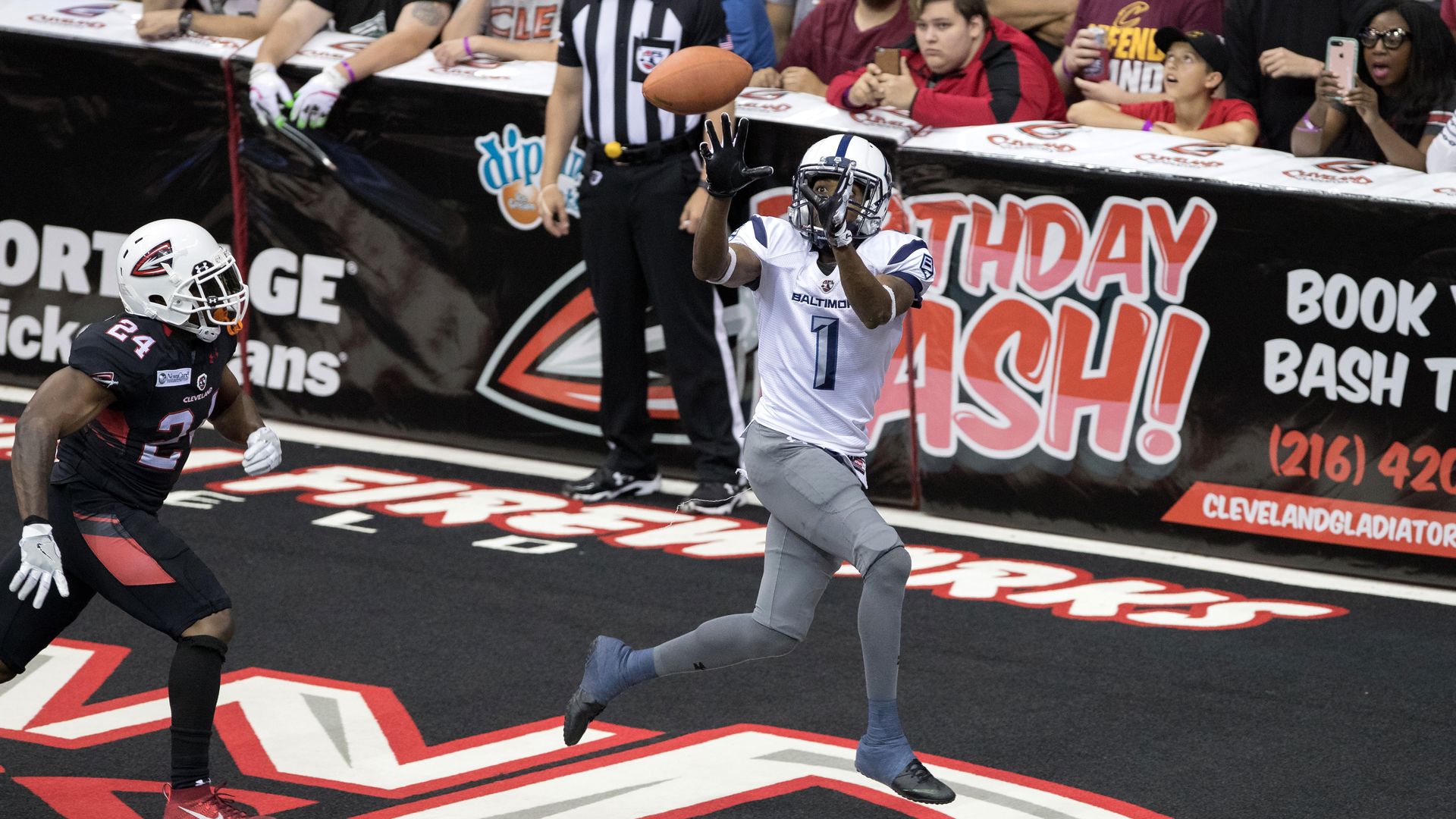 The Arena Football League is in the middle of a major capital raise, Axios has learned.
Why it matters: This comes on the heels of the AFL switching to a single-entity structure, which makes it a more attractive investment opportunity (investing in a league rather than a single team).
Details: The AFL, which has been around since 1987, is currently backed by a group of investors that includes Monumental Sports & Entertainment, the owners of the Washington Wizards and Capitals.
After years of contraction, the league expanded to two new markets this season: Atlantic City and Columbus (previously had a team from 1999–2008).
Current standings: The top four teams advance to the playoffs, which begin July 26. Each series will be played in a home-and-home format.
Albany Empire (9-2)
Philadelphia Soul (7-4)
Washington Valor (6-5)
Baltimore Brigade (6-5)
Atlantic City Blackjacks (4-7)
Columbus Destroyers (1-10)
What's next: Moving forward, the goal is to add two franchises per year for three years with an emphasis on markets with legal sports betting or pending legislation, sources tell Axios.
5. Quick hitters
🏀 NBA: Legendary Utah Jazz coach Jerry Sloan is dying. Take some time to read this heartfelt piece by the Salt Lake Tribune's Gordon Monson.
🏒 NHL: Hall of Famer Ron Francis will serve as the first general manager of Seattle's new franchise, the Seattle Times reports.
🏀 WNBA: The NBA wanted to put a WNBA team in Boston when the league launched, but the Celtics balked. 22 years later, the league has still never made its way to Beantown. Why? Interesting read (subscription) from The Athletic's Steve Buckley.
⚾️ MLB: Jimmy Fallon had MLB players secretly slip bizarre phrases into their interviews over the All-Star break. My favorite one from Pete Alonso (which totally duped reporters, who thought it was a real quote): "It doesn't matter how much jelly you have in the jar, it's about how you spread it on your English muffin." Pretty hilarious.
6. July 17, 1941: ⚾️ DiMaggio's hit streak ends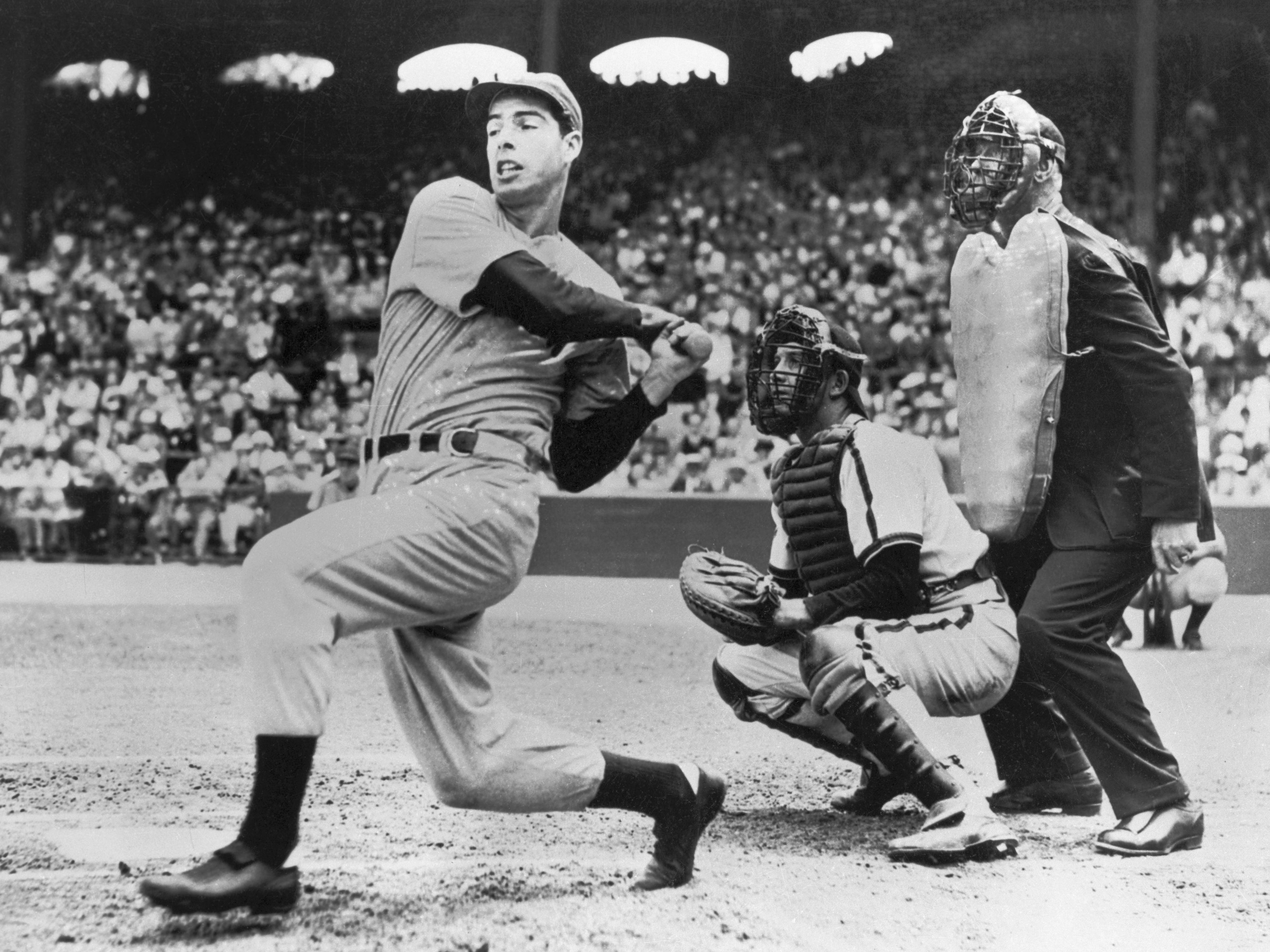 Photo: Bettmann/Getty Images
78 years ago today, Yankees legend Joe DiMaggio's hit streak ended at 56 games after he went 0-3 against the Cleveland Indians.
Fun fact: Heinz promised DiMaggio a $10,000 sponsorship if his hit streak could match the 57 number on their ketchup bottles. He missed out.
"I'm not happy ... I guess relieved would be a better word. Although I haven't been under much strain, there always was a little pressure until I got a hit."
— Joe DiMaggio (
via ESPN
)
MLB's longest hitting streaks:
Joe DiMaggio (1941, 56 games)
Willie Keeler (1896-97, 45 games)
Pete Rose (1978, 44 games)
Bill Dahlen (1894, 42 games)
George Sisler (1922, 41 games)
Go deeper: Sports' most unbreakable records (ESPN)
7. 🏈 NFL trivia
Saquon Barkley is one of three rookie running backs in the Super Bowl era to record 2,000 yards from scrimmage and 15 touchdowns.
Question: Who are the other two?
Hint: Both of their first names start with "E."
Answer at the bottom.
8. The Ocho: 💰 Ensan wins WSOP, pockets $10M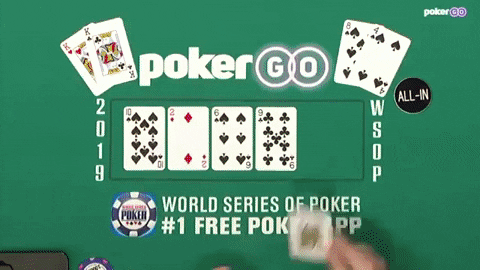 Germany's Hossein Ensan, 55, defeated Italy's Dario Sammartino, 32, to win the 2019 World Series of Poker main event title in Las Vegas last night.
Fun fact: This was the second-largest main event of all time, with 8,569 players paying the $10,000 buy-in.
Payouts:
Ensan: $10 million
Sammartino: $6 million
Watch: The dramatic final hand.
9. ❤️ Mike Piazza's home run after 9/11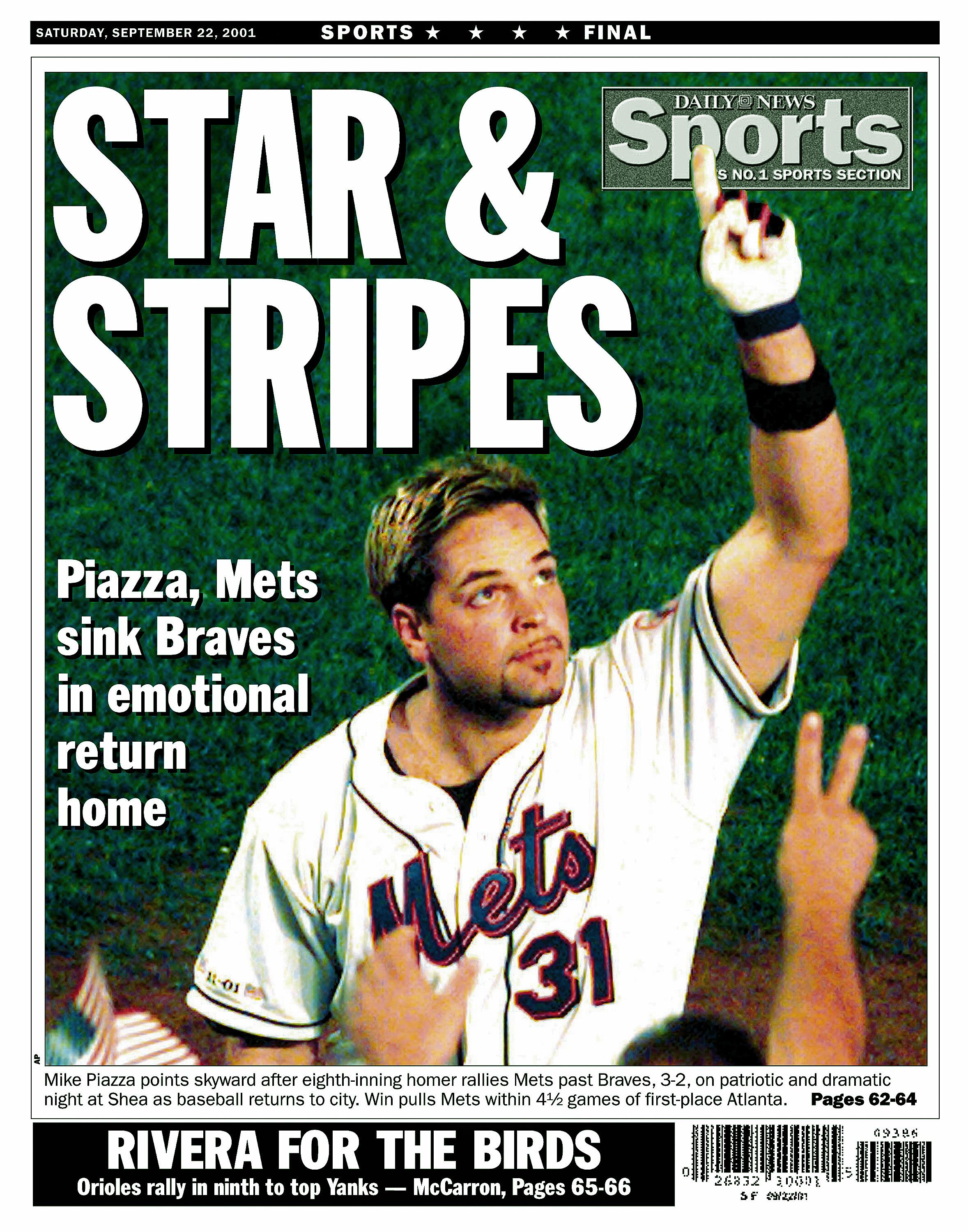 Photo: NY Daily News Archive via Getty Images
On Monday, I asked you to share a memory that illustrates the power of sports. For the next few weeks, we'll be sharing your stories.
Phoebe Gould (New York): The best "sports, man" moment for me is and will always be Mike Piazza's game-winning home run in the Mets' first game back in New York after 9/11. I'm tearing up just thinking about it — it was about so much more than the hit, or the team, or the sport, or even the city. I think the whole country needed to see it.
Jonah Klein (Brooklyn): Like a lot of New Yorkers, I wondered if we'd ever have anything to cheer about again. The spontaneous explosion of joy when Piazza's homer cleared the wall was proof that even though the world had changed forever, some things, like sports, late inning heroics, and beating the Braves still mattered.
Robert Costello (Glen Rock, N.J.): I'm a lifelong Met fan whose town lost a dozen folks on 9/11 (and most people in Shea that night were in the same boat, if not a worse one). Absolutely unreal moment.
Similar moments shared by readers:
Susan O'Malley: George Bush throwing out the first pitch at the Yankees game after 9/11. That small gesture brought a nation together.
Jason Tammam (Westfield, N.J.): Derek Jeter as "Mr. November" during the Yankees' postseason run after 9/11. The way they persisted gave the NYC area some much-needed hope at that time.
See you tomorrow,
Kendall "Hump Dayyyy" Baker
Trivia answer: Eric Dickerson (1983) and Edgerrin James (1999)