July 08, 2022
🎉 Happy Friday! Gotta love a short work week.
Today's word count: 1,611 words (6 minutes).
Let's sports ...
1 big thing: ⚾️ Grading the umpires
MLB umpires have been getting better at calling balls and strikes in recent years — just in time for that job to be rendered obsolete, Axios' Jeff Tracy writes.
State of play: In 2015, umps called 90.4% of balls and strikes correctly, per UmpScorecards. This season, that's up to 93.5%, roughly equal to last year's 93.6%.
Three umpires have been especially accurate: Pat Hoberg (96%), Jeremie Rehak (95.6%) and Tripp Gibson (95.2%) top the list.
This isn't to say that umps are infallible. They make mistakes like anyone else, including some particularly egregious ones.
Yes, but: "Sometimes we could check ourselves with a little more compassion or respect," Yankees ace Gerrit Cole told ESPN. "For the most part … they do a good job."
Between the lines: UmpScorecards is one of a handful of independent watchdogs (there's also UmpScores and UmpireAuditor) that track and grade umpires daily.
MLB grades them, too, though it uses a more generous system that includes a 2-inch buffer either side of the plate. If a called strike falls in that zone, it's deemed acceptable.
That makes even the best numbers above look pedestrian: Last season's worst ump per MLB (96%) was better than UmpScorecards' best (95.7%).
Of note: All of these systems have evolved as MLB's pitch-tracking technology has improved. Better (and more) cameras in each ballpark provide data that simply wasn't accessible in the past.
Looking ahead: None of this will matter soon. Robo umps are coming — likely in 2024, per commissioner Rob Manfred.
2. 🎾 Rybakina faces Russia questions
After advancing to the Wimbledon final with a 6-3, 6-3 win over Simona Halep on Thursday, Elena Rybakina faced questions about her Russian ties.
The backdrop: Rybakina, 23, was born and raised in Moscow, and originally represented Russia before switching to Kazakhstan in 2018 to help fund her career.
Rybakina needed financial assistance for training and travel and wasn't getting it from Russia, so oil-rich Kazakhstan swooped in.
Numerous tennis players have done the Russia-to-Kazakhstan citizenship swap, though Rybakina has been the most successful.
State of play: Despite Wimbledon's ban on Russian and Belarusian players, Rybakina — who is believed to still live and train primarily in Moscow — is one win away from winning the title.
"I think I'm based on tour because I'm traveling every week," said Rybakina when asked about her residence. "I practice in Slovakia … I had camps in Dubai. So I don't live anywhere, to be honest."
"It's a tough question," she said when asked after her quarterfinal if she felt more Russian or Kazakh.
The big picture: The fact that Rybakina is at Wimbledon while others with similar Russian ties aren't underscores why the ban was met with so much controversy: citizenship is complicated.
It's one thing to ban countries from international competition, where the accomplishment and the glory is expressly tied to nationalism. But professional tennis is ultimately about the individual, and Rybakina is an example of how fungible and often irrelevant the country designations can be.
Rybakina might hold a Kazakh passport, but is she more or less Russian than [Daniil] Medvedev, who moved to France at a young age to train and formally resides in Monaco? ... What about Andrey Rublev, who wrote "No War Please" on a camera lens after a match?
—
Dan Wolken
, USA Today
The bottom line: By rule, Rybakina had every right to be at Wimbledon. Her run to the final has re-raised questions about why others weren't welcome.
What to watch ... The Wimbledon ban was partly introduced to prevent the awkward scenario of Kate Middleton, the Duchess of Cambridge, presenting the trophy to a Russian player.
3. 🏀 WNBA All-Star Weekend is here
The WNBA All-Star Game is this weekend in Chicago, where four young stars will make their debuts alongside six former MVPs and two all-time greats, Jeff writes.
Captains: Aces forward A'ja Wilson and Storm forward Breanna Stewart — the top two MVP favorites — were named captains after receiving the most votes.
Co-captains: Lynx center Sylvia Fowles and Storm guard Sue Bird, two legends retiring after this season who were voted as starters, were named honorary co-captains.
The big picture: Bird and Fowles, in their 19th and 15th seasons, respectively, are two of the best to ever lace them up.
What to watch: In addition to Sunday's game (1pm ET, ABC), there's a three-point contest and skills challenge on Saturday (3pm, ESPN).
Go deeper: Midseason awards (WNBA)
4. ⚡️ Lightning round
🏈 NFL first: The Raiders have hired Las Vegas attorney Sandra Douglass Morgan to be their new team president, making her the first Black woman to hold that title at an NFL franchise.
🇺🇸 USA qualifies: The USWNT beat Jamaica, 5-0, then qualified for the 2023 Women's World Cup when Haiti beat Mexico at the CONCACAF W Championship.
⚾️ Old and young: MLB's oldest (Albert Pujols) and youngest active player (Michael Harris II) both had an RBI in the same game Thursday, the first time that's happened since 1975 (Hank Aaron and Robin Yount).
⚽️ No booze: Qatar's World Cup stadiums will be alcohol-free, with beer sales outside arenas only allowed before and after some matches.
5. 📺 Charts du jour: Sports on TV
Above: Amid cord-cutting, live sports are one of the few TV programs that still drive massive viewership. Last year, 61 of the 100 most-watched prime-time broadcasts were sports.
Below: As traditional TV subscriptions decline, sports networks are charging distributors more to carry their networks.
6. 📉 How the crypto crash could hit sports
Some of the top sports leagues could see cryptocurrency sponsorship dollars dry up in the wake of sector-wide troubles, Axios' Tim Baysinger writes.
By the numbers: Crypto companies collectively spent around $208.5 million in sponsorship rights fees across the top five professional sports leagues (NBA, NFL, MLB, NHL, MLS) over the past year.
The NBA in particular rode the crypto wave. Crypto sponsorship went from $1.75 million in 2020-21 to $130 million in 2021-22, with the NBA accounting for nearly two-thirds (62%) of crypto sports spending.
Multiple NBA teams had crypto sponsors on their uniforms this past season, and Crypto.com's 20-year, $700 million agreement to take over the naming of Staples Center is the biggest naming rights deal ever.
State of play: Bitcoin was trading around $21,500 on Thursday, and nearly $2 trillion in crypto market value has been wiped out since last November.
The bottom line: Crypto companies flooded the zone with sponsorship and naming rights dollars, becoming among the fastest-growing sponsors in sports. That now threatens to change.
7. 🌎 The world in photos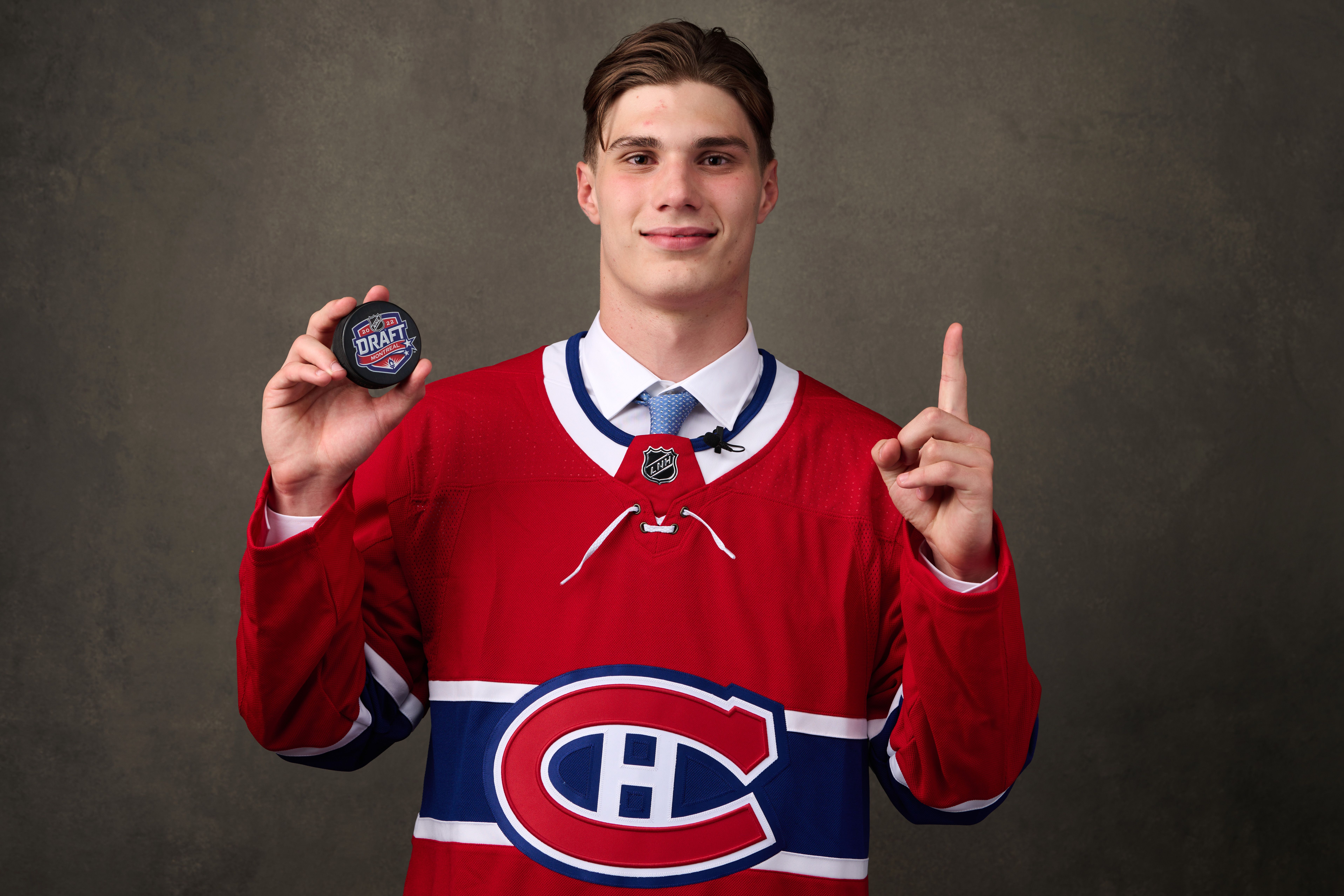 MONTREAL — Slovakia's Juraj Slafkovský (Canadiens) and Simon Nemec (Devils) went 1-2 in Thursday's NHL draft, the first time a country outside North America has produced the top two picks since 2004 (Russia's Alex Ovechkin and Evgeni Malkin).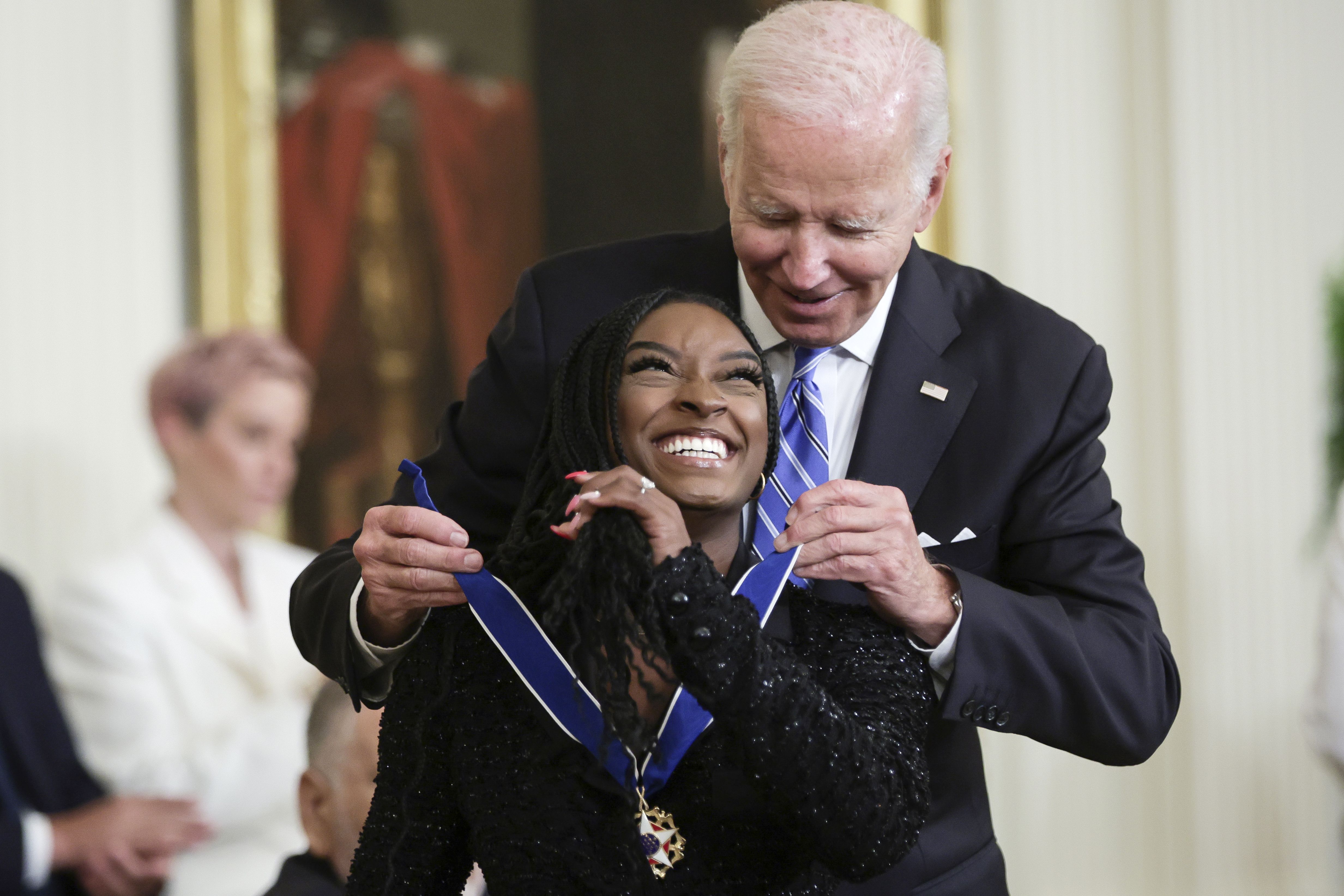 WASHINGTON — Simone Biles and Megan Rapinoe were among the 17 Americans to receive the Presidential Medal of Freedom at the White House on Thursday.
Fun fact: Biles, 25, is the youngest person ever to receive the nation's highest civilian honor.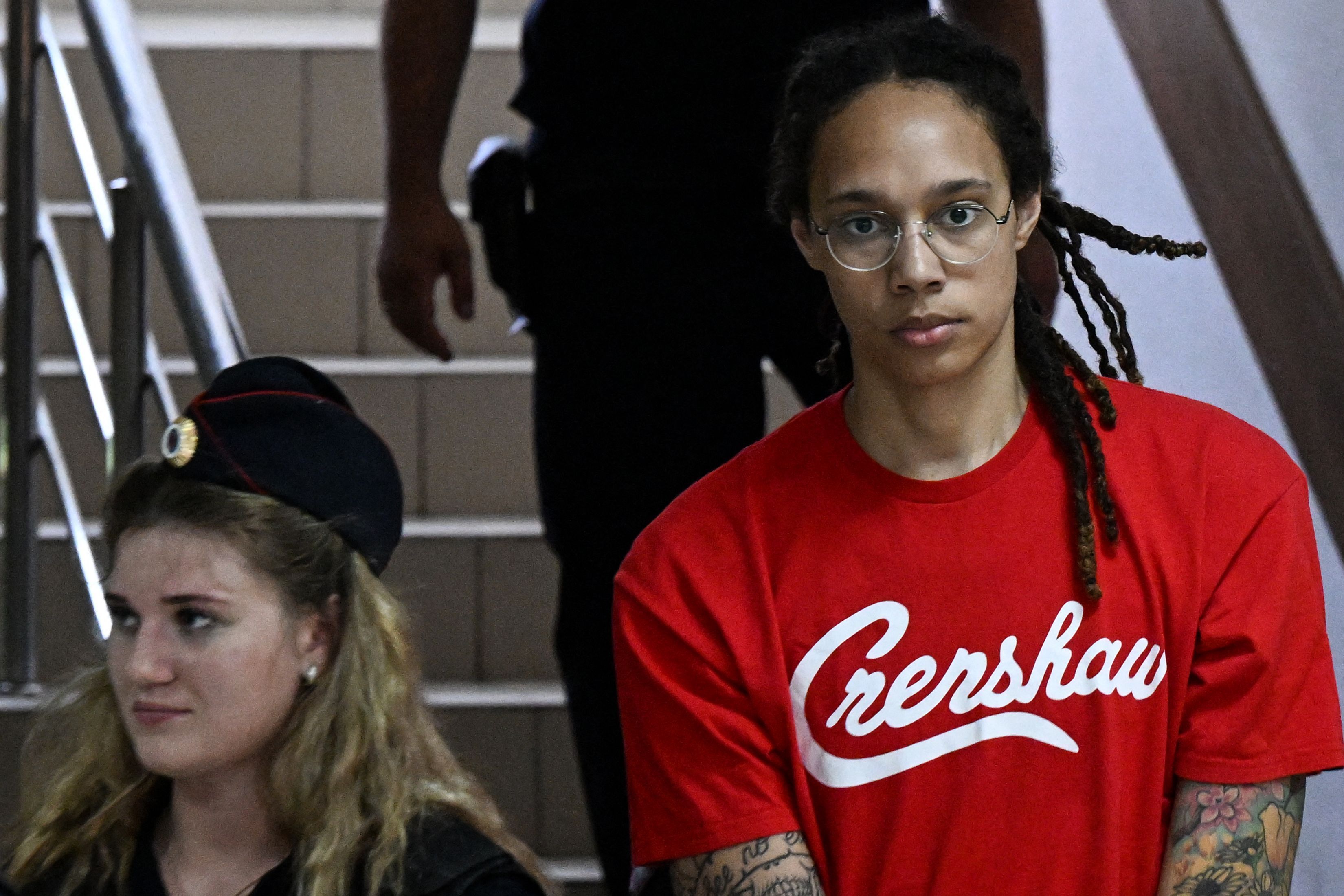 KHIMKI, Russia — Brittney Griner pleaded guilty on Thursday to drug charges that carry up to 10 years in prison.
What she said: "I'd like to plead guilty, your honor. But there was no intent. I didn't want to break the law. ... I'd like to give my testimony later. I need time to prepare."
8. 📺 Watchlist: Wimbledon's finale
Nick Kyrgios will play in his first major final on Sunday after Rafael Nadal withdrew from their semifinal match, while Saturday's women's final will feature two more first-time finalists.
More to watch:
9. ⚾️ MLB trivia
Justin Verlander (2.00 ERA) is hoping to become the second pitcher this century age 39 or older to finish a season with a 2.00 ERA or lower.
Question: Who would he join?
Hint: 2005.
Answer at the bottom.
10. 💔 1 legend thing: RIP, James Caan
James Caan, the Oscar-nominated actor with well over 100 credits, is dead at 82.
Looking back: Caan briefly played QB at Michigan State in the 1950s and had some iconic roles in sports movies.
Enjoy the weekend,
Kendall "RIP, Sonny" Baker
Trivia answer: Roger Clemens (1.87 ERA at age 42)
🙏 Thanks for reading. Follow us on Twitter: @kendallbaker and @jeffreytracy. Tell your friends to sign up.