Good morning! It's still April, so it's too early for Red Sox fans to panic, but the defending champs are now 6-12 after getting shutout 8-0 by the Yankees.
Chris Sale, who just signed a five-year, $145 million extension, dropped to 0-4 with a 6.09 ERA, and the starting rotation as a whole has allowed a league-worst 114 runs.
"This is flat-out embarrassing for my family, for my team, for our fans. It's about as bad as it gets," said Sale.
Speaking of flat-out embarrassing...
1 big thing: 🏒 If your goal is a title, don't set the record for wins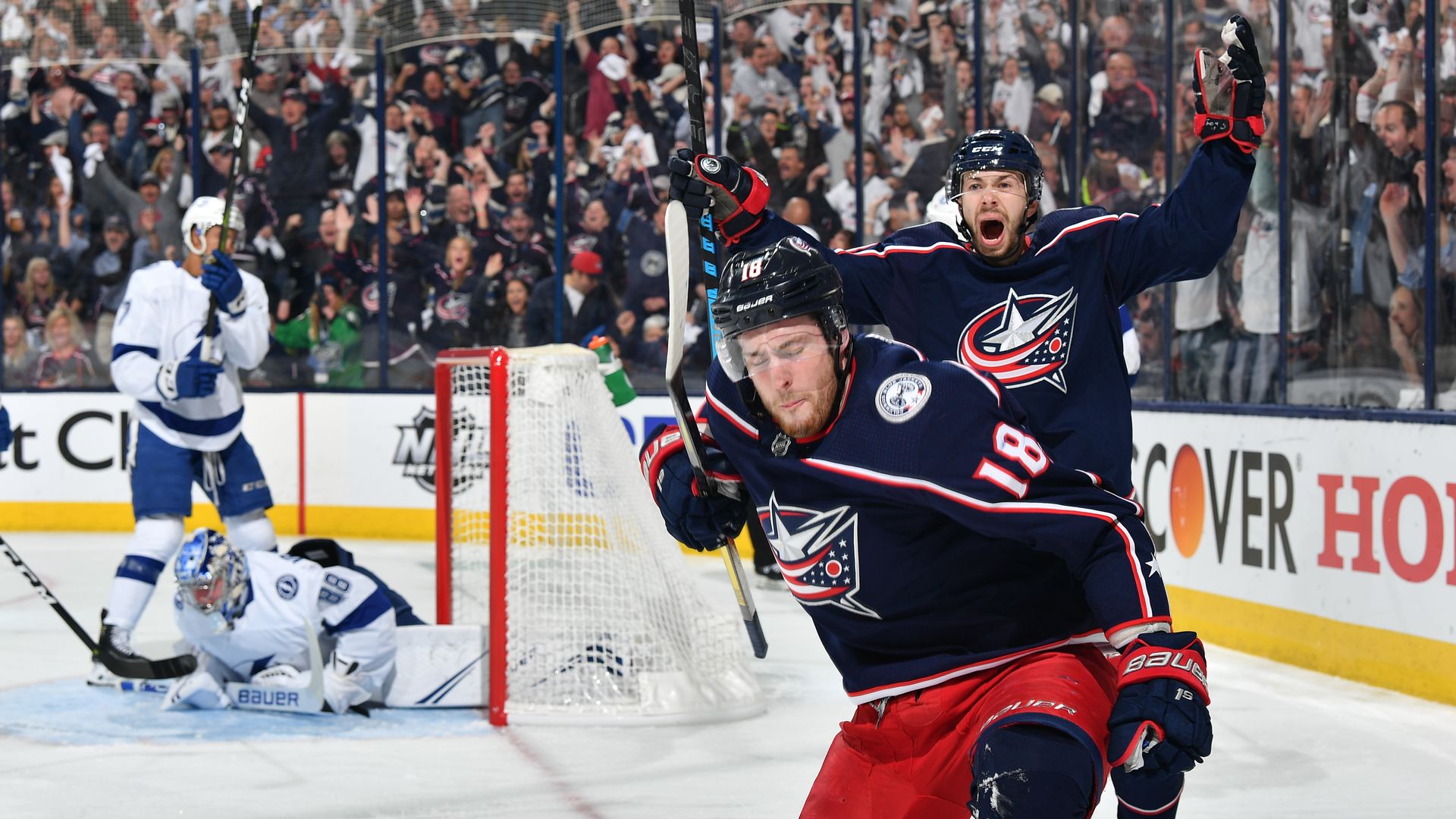 A week ago, the Tampa Bay Lightning were the favorites to win the Stanley Cup after a historic regular season. Last night, they were swept by the Columbus Blue Jackets, who had never won more than two games in a playoff series.
Why it matters: This is the first time in NHL history that a team with the best regular-season record failed to win a single playoff game. The Lightning won 62 games this year, tied for the most ever.
What happened: It's hard to fathom such a historical collapse, but here's one explanation: The Lightning, who won 30 of their 62 games by three or more goals, were victims of their own success.
"When you have the amount of points we had, it's a blessing and a curse, in a way. You don't play any meaningful hockey for a long time. Then all of a sudden, you have to ramp it up. It's not an excuse. It's reality."
— Lightning coach Jon Cooper
Between the lines: The story of this series is, of course, the Lightning's abrupt exit. But the Blue Jackets deserve a ton of credit for executing a game plan to slow them down.
Defense: "The Blue Jackets put on a defensive clinic in the series, playing a 1-2-2 forecheck that slowed the pace, owned the neutral zone and never allowed the Lightning to find their way offensively," writes ESPN's Greg Wyshynski.
Goalie play: Columbus' Sergei Bobrovsky finished with a .932 save percentage and allowed 2.01 goals per game ... Tampa Bay's Andrei Vasilevskiy finished with an .856 save percentage and allowed 3.82 goals per game.
Power play: The Lightning had the most effective power play in three decades this season, at 28.1%. But the Blue Jackets, the NHL's second-least penalized team, provided them with just six power-play opportunities — and Tampa Bay converted just one.
The big picture: The last four teams in the four major U.S. sports that have set or tied the record for regular-season wins have failed to win a championship.
NBA: The 2016 Golden State Warriors won 73 games ... then lost to the Cleveland Cavaliers in the NBA Finals.
NFL: The 2007 New England Patriots won 16 games ... then lost to the New York Giants in the Super Bowl.
MLB: The 2001 Seattle Mariners won 116 games ... then lost to the New York Yankees in the ALCS.
Wait, there's more: In 1998, D.C. United and the Los Angeles Galaxy set the MLS record for wins (24) and both lost to an expansion team, the Chicago Fire, in the playoffs.
More NHL:
Islanders 3, Penguins 1: Congrats on the sweep, Islanders fans! Pittsburgh held the lead for less than five minutes this entire series.
Jets 2, Blues 1 (Series tied 2-2)
Golden Knights 5, Sharks 0 (Vegas leads 3-1)
📺 Tonight: Bruins vs. Maple Leafs (7 pm ET, NBCSN), Predators vs. Stars (8, USA), Flames vs. Avalanche (10, NBCSN)
2. 🎓 The NCAA could limit early recruiting
Elite young athletes are being offered college scholarships as early as middle school, and because many of those offers come with a "take it or leave it" deadline, teenagers often make rash decisions. That could change this week.
What's happening: The NCAA Division I Council will vote on a proposal tomorrow that would ban all recruiting contact between coaches and athletes until June 15 of the student's sophomore year of high school.
One caveat: Football, basketball, baseball and ice hockey would be excluded from the new rules to allow athletes to weigh scholarships against professional contracts. Kind of disappointing considering those are the sports where this happens the most.
Lacrosse and softball are also asking to be excluded because they already have their own rules that are even more stringent (recruiting is prohibited until Sept. 1 of a student's junior year).
The bottom line, via Karen Weekly, the co-head softball coach at the University of Tennessee: "Ten years ago, we thought sophomores committing was too young. Sixth graders? Enough is enough."
3. 🏀 NBA playoffs: Scoreboard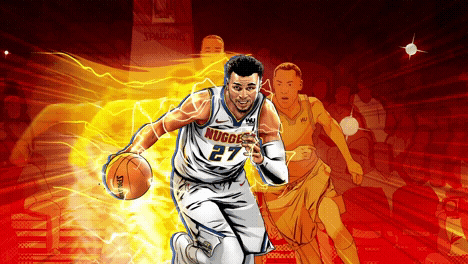 Nuggets 114, Spurs 105: Jamal Murray missed his first eight shots but rebounded with a scorching fourth quarter in which he scored 21 points to the Spurs 23. ... Gregg Popovich postgame: "We gave up 38 points in the fourth quarter. End of story." Series tied 1-1.
Trail Blazers 114, Thunder 94: CJ McCollum (33 pts, 8 reb, 5 ast) and Damian Lillard (29 pts, 4 reb, 6 ast) combined for 62 points to propel Portland to victory. ... Rough night for Russell Westbrook (14 pts, 5-20 FG). Portland leads 2-0.
Raptors 111, Magic 82: Kawhi Leonard poured in 37 points, Kyle Lowry broke out of his mini-slump with 22 points and Pascal Siakam — who is literally the NBA's most valuable player — chipped in with 19 points and 10 rebounds to help Toronto even the series. Series tied 1-1.
📺 Tonight: Pacers vs. Celtics (7 pm ET, TNT), Pistons vs. Bucks (8, NBATV), Jazz vs. Rockets (9:30, TNT)
4. ⚽️ Ajax slays another giant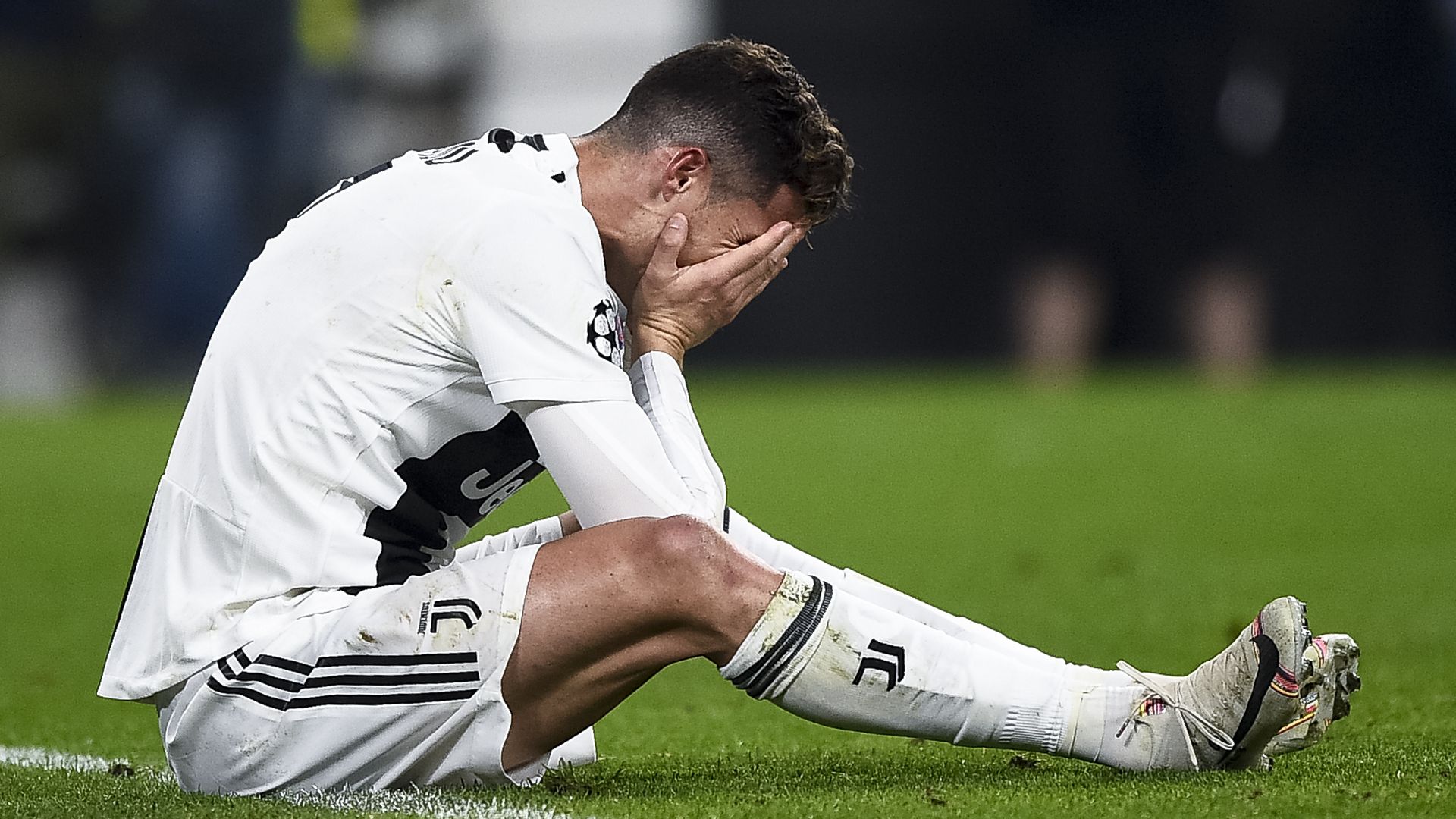 Just over a month after knocking out three-time defending champion Real Madrid, Ajax topped Juventus 2-1 on the road to advance 3-2 on aggregate and land a spot in the Champions League semi-finals.
Why it matters: "For only the second time in six seasons, Cristiano Ronaldo will not win the Champions League. For the first time in a decade, and only the second time in 13 years, he won't even appear in one of the four semi-finals," writes Deadspin's Billy Haisley.
"The man who has loomed over the continent's premier tournament like some giant of myth awaiting the latest, inevitably doomed attempt of some do-gooder to slay him, has been felled. And not by an opponent of equal size and power, but instead by the smallest and most humble yet."
The big picture: Ajax is a historical giant in the soccer world, albeit in the same way General Electric is a historical giant in the industrial world.
Their glory days came decades ago, and in recent years, they've become better known for developing young talent for richer clubs to enjoy (and pay them large sums for) than they have been for winning championships.
But last summer, they held a meeting to persuade their biggest stars to stick around for another year instead of moving to bigger clubs. The tactic worked — and boy is it paying off. Storybook stuff.
More Champions League:
Yesterday: Barcelona beat Manchester United 3-0 to advance 4-0 on aggregate.
Today, 3 pm ET: Liverpool (leads 2-0) vs. Porto ... Tottenham (leads 1-0) vs. Manchester City.
5. 🎬 The hoops movie that changed women's lacrosse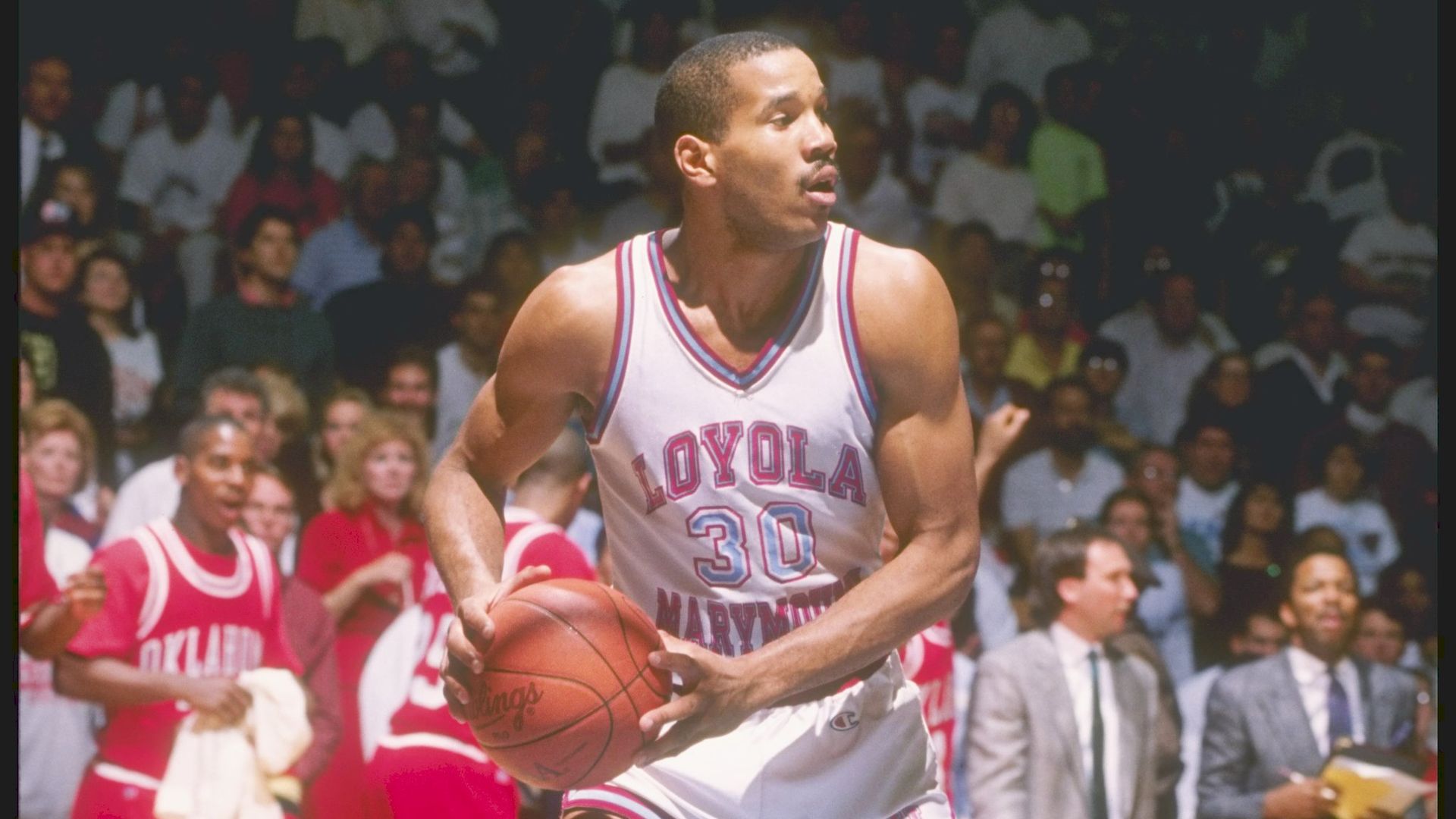 Mindy and Paul McCord founded Jacksonville University's women's lacrosse program in 2010, and they have quickly turned the team into an offensive juggernaut thanks to ... a "30 for 30" documentary.
The backdrop: It all started when Paul, a former Jaguars special teams coach, saw "The Guru of Go," which tells the story of Loyola Marymount's men's basketball team of the late 1980s that scored an ungodly amount of points thanks to coach Paul Westhead's unique offensive system.
Details: "In Westhead's system, the fast break is predicated on very specific court lane assignments," writes The Athletic's Daniel Popper (subscription). "The 1 brings the ball up the floor. The 2 runs to the right corner. The 3 runs to the left corner. The 4 occupies the high left post. The 5 sprints down to the low right block."
"[Jacksonville] adopted this almost identically, just applying their lane assignments to more players."
They've also added Bo Kimble, who starred alongside Hank Gathers (RIP) on those Loyola Marymount teams, as a volunteer coach and consultant.
What they're saying: At first, Kimble had no idea what lacrosse even was, but he quickly realized that it was similar enough to basketball that applying Westhead's system made a lot of sense.
"Instead of having one point guard, you've got four [midfielders]. So I'm like, OK, well that's fascinating because all they're doing is creating pace. That's going to wear the dickens out of every team. ... So I had zero doubt about what they were doing."
— Bo Kimble
The bottom line: In their first nine seasons, Jacksonville led the nation in scoring five times. And last season, they averaged 18.45 goals per game, their most ever.
6. ⚾️ April 17, 1976: Mike Schmidt leads epic comeback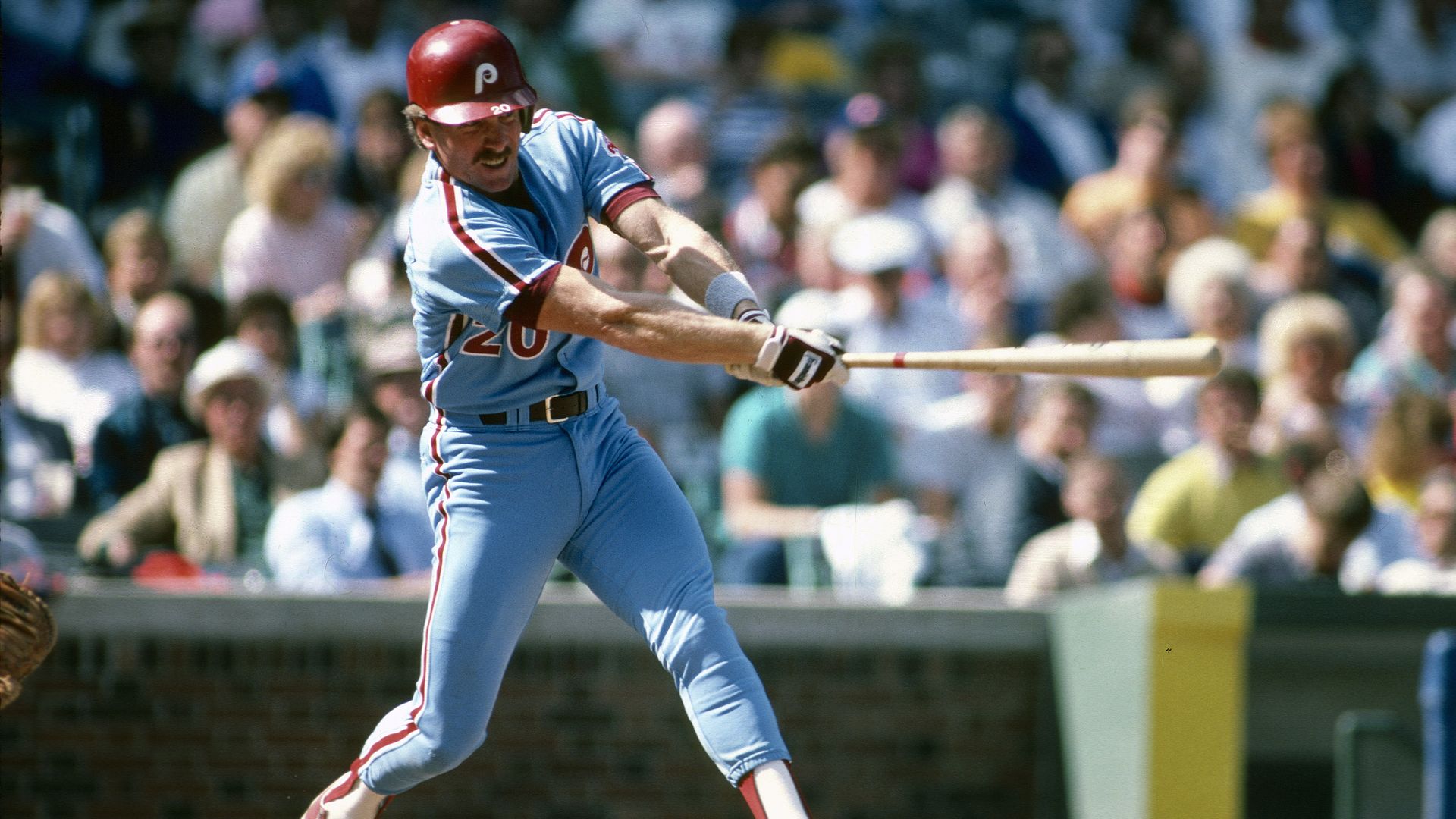 43 years ago today, Phillies legend Mike Schmidt hit four consecutive home runs to tie an MLB record and lead one of baseball's most epic comebacks in a game that featured a staggering 34 runs.
What happened: The Phillies were trailing the Cubs 12-1 after 3 innings — and then Schmidt and his teammates went off. The Hall of Famer hit his final homer in the 10th inning, giving Philadelphia an 18-16 lead and sealing the game.
Go deeper:
7. 🏀 🏈 National championship trivia
Question: Can you name the only two Division I programs with current head coaches who have won a national championship in football and men's basketball?
Hint: Both football coaches were hired this offseason.
Submitted by: Chase Furr (Dallas, Texas)
Answer at the bottom
8. The Ocho: 🍺 What is this? A sport for ants?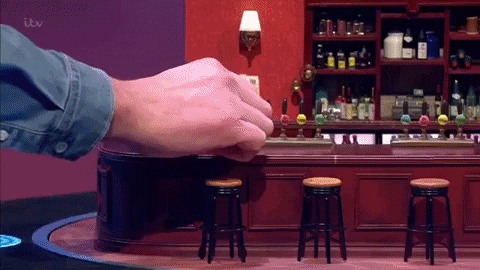 My new favorite thing is the British game show — or at least the competition on a British game show — where you slide a mini fake pint of beer across a mini fake counter inside of a mini fake bar.
9. Everything else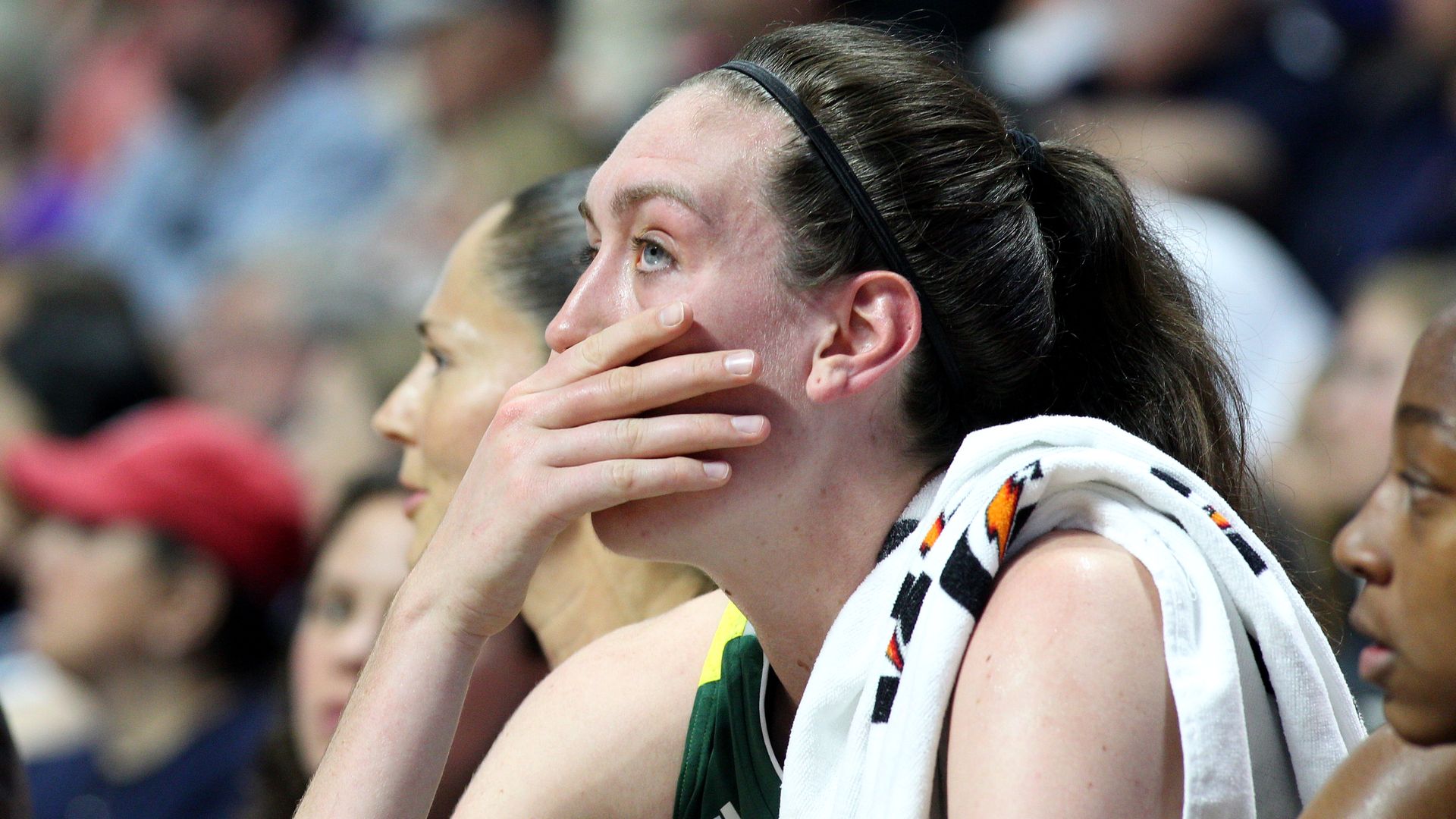 10. 🎰 Pick 3: Make your picks!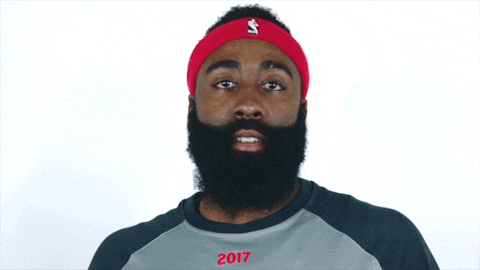 Pro tip: Download The Action Network app to master the art of sports betting.
1. Who will cover the spread in Rockets (-6.5) vs. Jazz?
Know this: Since losing their first four home games of the season, Houston is 32-6 straight up at home, outscoring their opponents by 10.3 points per game.
Watch: 9:30 pm ET (TNT)
2. Will Bruins vs. Maple Leafs go over or under 5.5 goals?
Know this: They've combined to score exactly five goals in all three games this series. ... The over has hit in seven of the last nine Bruins games.
Watch: 7 pm ET (NBCSN)
3. What will be the fewest points scored in a quarter by either team during Pacers vs. Celtics?
Multiple choice: Less than 15, 15–17, 18–20, 21–23, 24–26, 27 or more
Know this: In the third quarter of Game 1, the Pacers scored a grand total of eight points, the fewest in any game this season.
Watch: 7 pm ET (TNT)
🎰 Play now: Make your picks (cutoff time: 7 pm ET)
Yesterday's results: 46% correctly predicted that the Nuggets (-6.5) would cover the spread ... 23.6% correctly predicted that the Lightning would be eliminated ... 14.8% correctly predicted that Kawhi Leonard would lead all players in points.
Three players nailed all three picks: Mary Cowart (Sterling, Virginia), Garrett Olson (Northwood, Iowa) and Matthew Hiltzik (Teaneck, New Jersey)
Thanks,
Kendall "Let's stop recruiting middle schoolers, folks" Baker
Trivia answer: UNC (Mack Brown and Roy Williams) and Kansas (Les Miles and Bill Self)