Axios Sports
June 14, 2021
👋 Happy Monday! Is it weird that I missed you? Good to be back.
🏒 Stat du jour: The Montreal Canadiens franchise (founded in 1909) is older than the city of Las Vegas (incorporated in 1911).
Today's word count: 1,874 words (7 minutes).
Let's sports...
1 big thing: 🎾 Djokovic is coming for the crown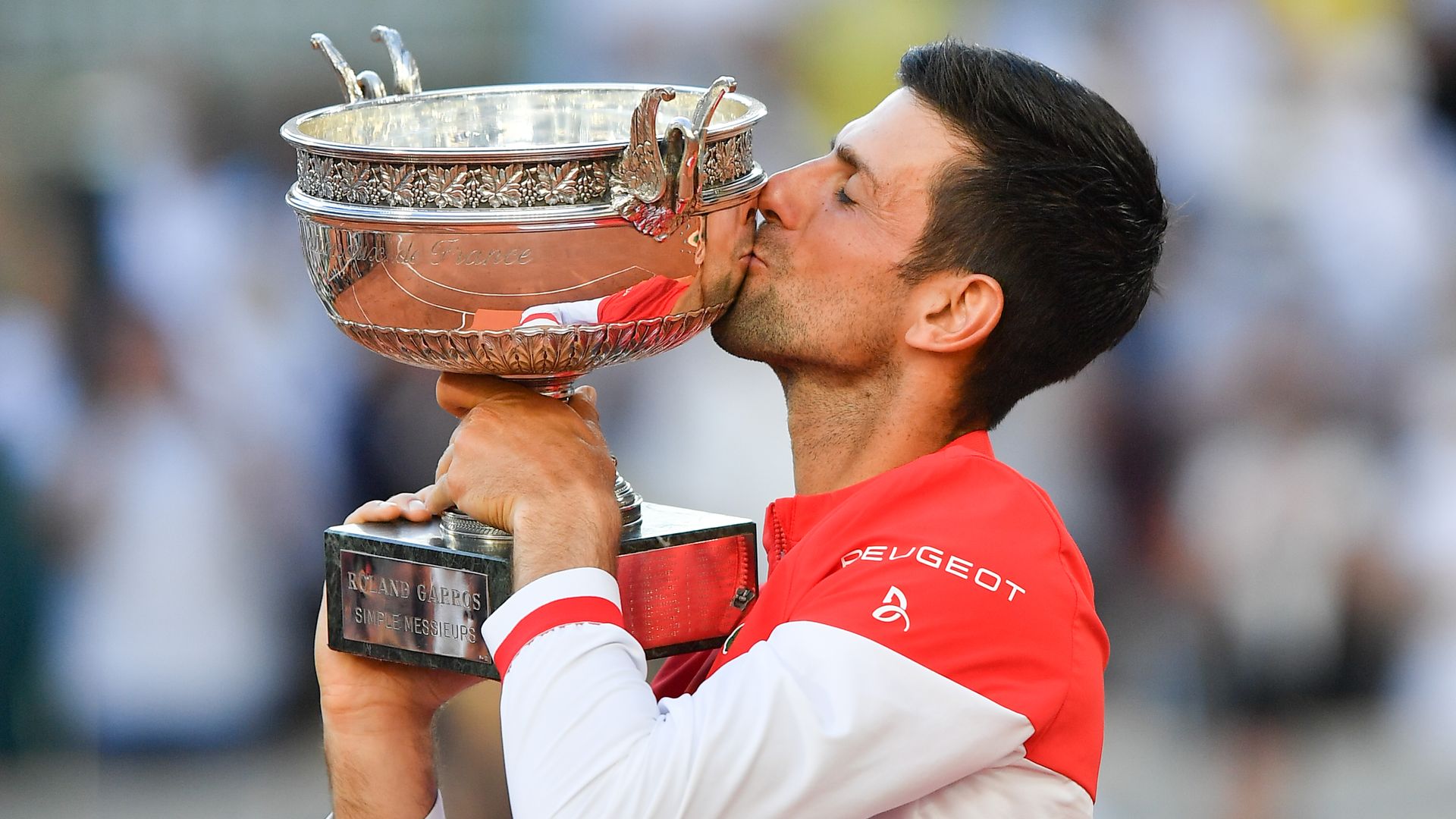 On Friday, Novak Djokovic handed Rafael Nadal his third-ever loss at Roland Garros in an instant classic. On Sunday, he came back from two sets down to beat Stefanos Tsitsipas in a thrilling final.
What'd you do this weekend?
Why it matters: Djokovic now has 19 major titles, pulling him within one of Nadal and Roger Federer for the all-time men's lead.
Djokovic may not be the G.O.A.T. just yet, but considering he's the youngest of the three and playing the best tennis of the bunch, his eventual crowning is beginning to feel inevitable.
It's strange in a way, as Djokovic has always seemed one step removed from the more revered Nadal and Federer. But he's been gradually narrowing that gap — and it's suddenly closed.
Of note: The 34-year-old is now the third man in tennis history — and the first in the Open Era — to complete the career Grand Slam twice.
The big picture: The Big 3 have won 60 of the 73 majors contested since the start of 2003, including 16 of the last 17. Federer owned the 2000s, but recent history belongs to Djokovic and Nadal — and mostly Djokovic.
Weeks ranked No. 1 since 2010:
Djokovic: 324
Nadal: 163
Federer: 48
Looking ahead: If Djokovic wins Wimbledon, where he'll be the heavy favorite, the Big 3 will be tied at 20 Grand Slams each. Fitting, really.
More from Paris:
2. 🎓 Schembechler scandal: "Bo knew."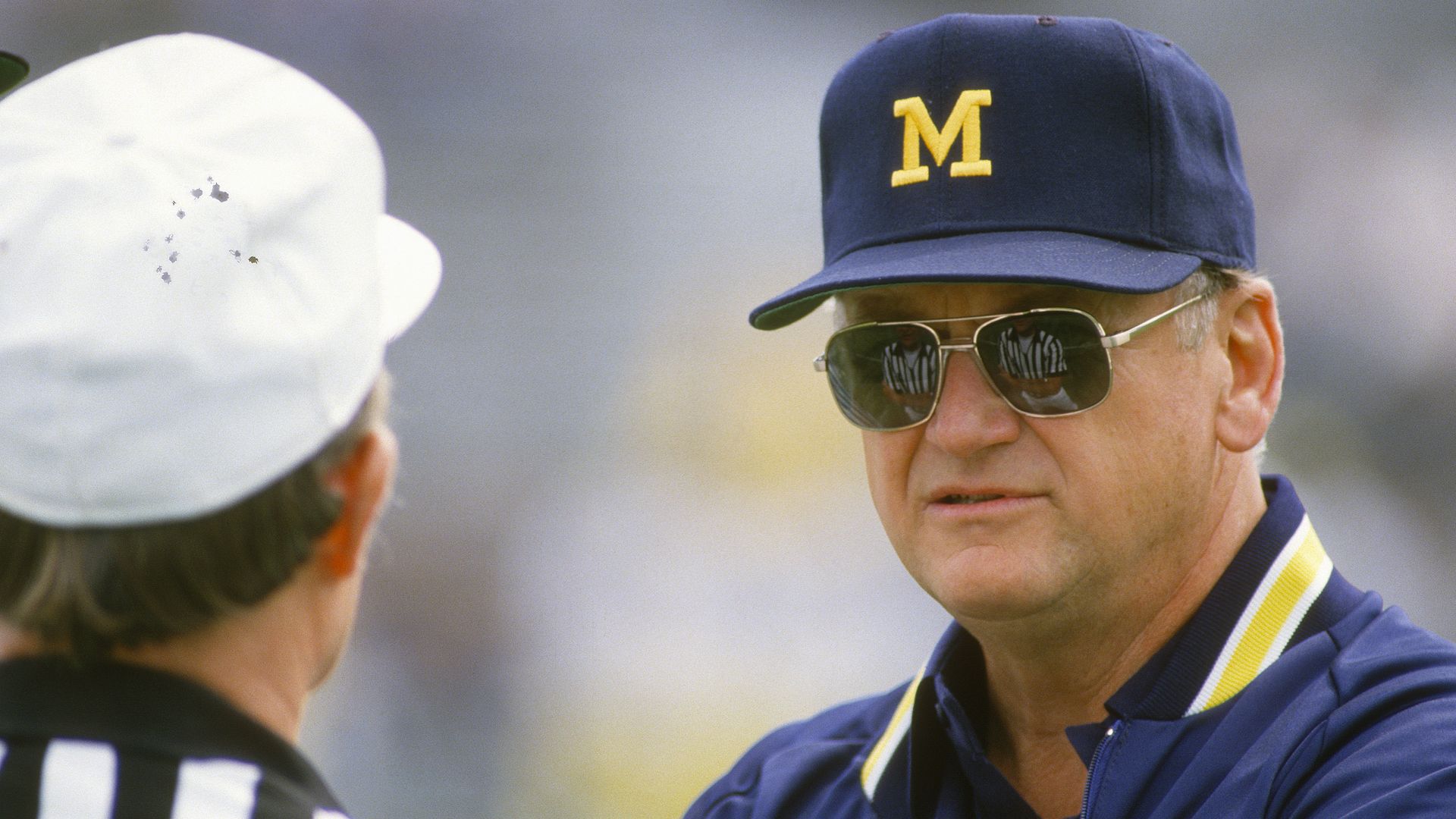 Bo Schembechler, the famous Michigan football coach whose name adorns the school's football building and whose life-sized bronze statue stands out front, is quickly losing his legendary status.
Driving the news: Matt Schembechler, one of the coach's three adopted sons, spoke alongside two former Michigan football players at a press conference on Thursday.
All three said they were repeatedly molested by the team's doctor, Robert E. Anderson — and that Bo ignored their cries for help.
They were some of as many as 850 alleged victims of Anderson, according to an investigation by a law firm hired by the university.
What they're saying: Matt said he was just 10 years old when he tried to tell his father about the abuse. Bo replied: "I don't want to hear this." Then, according to Matt, he punched him in the chest.
"Bo said, 'Toughen up,'" Daniel Kwiatowski, an offensive tackle from the late 1970s, recalled Schembechler saying after he told him about being molested. "Bo knew. Everybody knew."
Gilvanni Johnson, a running back from the early 1980s, said coaches used threats of a visit to Anderson's office as a way to motivate players to work harder.
The other side: Bo's widowed wife, Cathy, is confident that he wasn't aware of Anderson's conduct. And Matt's brother, Glenn, told ESPN that he did not believe Matt's story.
Jim Harbaugh defended Bo earlier this month, saying the former coach, his mentor, "never sat on anything."
"There's nothing that ever was swept under the rug or ignored," said the current Michigan football coach. "That's the Bo ... that I knew."
The big picture: This case echoes the ongoing scandals at Ohio State and USC, and brings to mind the Sandusky scandal at Penn State and the Nassar scandal at Michigan State. Incredibly sad — and sickening — stuff.
Go deeper: Bo Schembechler was nothing but a fraud (Yahoo Sports)
3. 🏀 Phoenix rising: Suns sweep Nuggets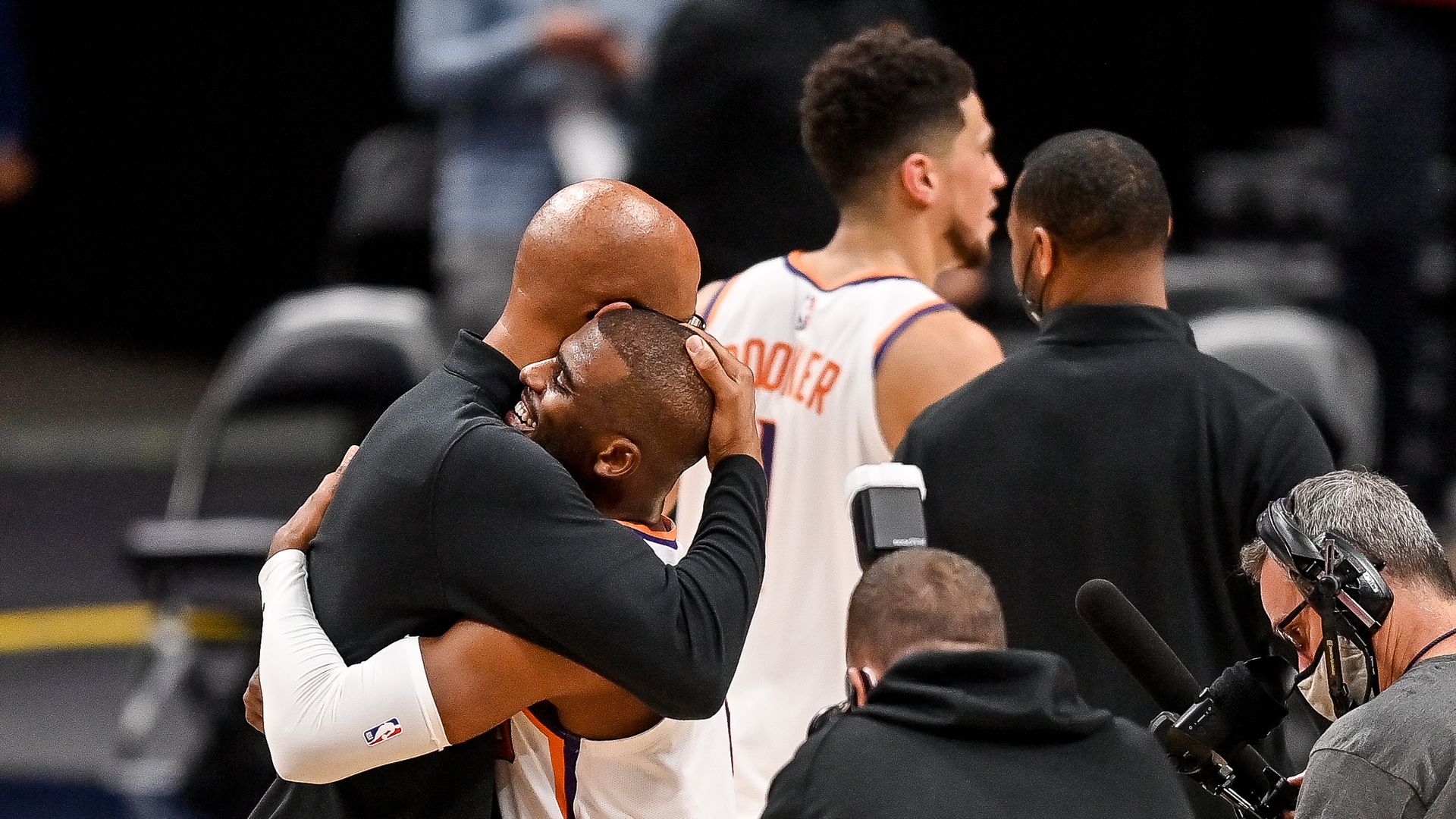 Chris Paul poured in 37 points on Sunday — the most he's scored since 2018 — to lead the Suns past the Nuggets, 124-118, and complete the sweep.
Special moment: Paul shared an emotional embrace with head coach Monty Williams, who he's been close with since their time together in New Orleans a decade ago. Their bond only grew stronger when Williams lost his wife in a tragic car accident five years ago.
Williams: "The darkest moment of my life, Chris was right there. And one of the highlights of my career, he's right there."
Paul: "It's emotional. Mont has been through things in his life that a lot of people don't necessarily come back from. ... Who he is as a person, basketball aside, he means so much to me and my family."
What's next: The Suns, who have been in a seemingly perpetual rebuild for the past decade, will play in their first Western Conference Finals since 2010, when they were led by Steve Nash and Amar'e Stoudemire.
That makes Phoenix the first NBA team to ever reach the Conference Finals after entering the season with a 10-year playoff drought.
Reminder ... These were the Suns' records in the four seasons prior to Williams' arrival: 19-63, 21-61, 24-58, 23-59.
More NBA:
📆 Tonight: 76ers at Hawks, 7:30pm ET (PHI leads 2-1); Jazz at Clippers, 10pm (UTA leads 2-1)
4. 📸 The weekend in photos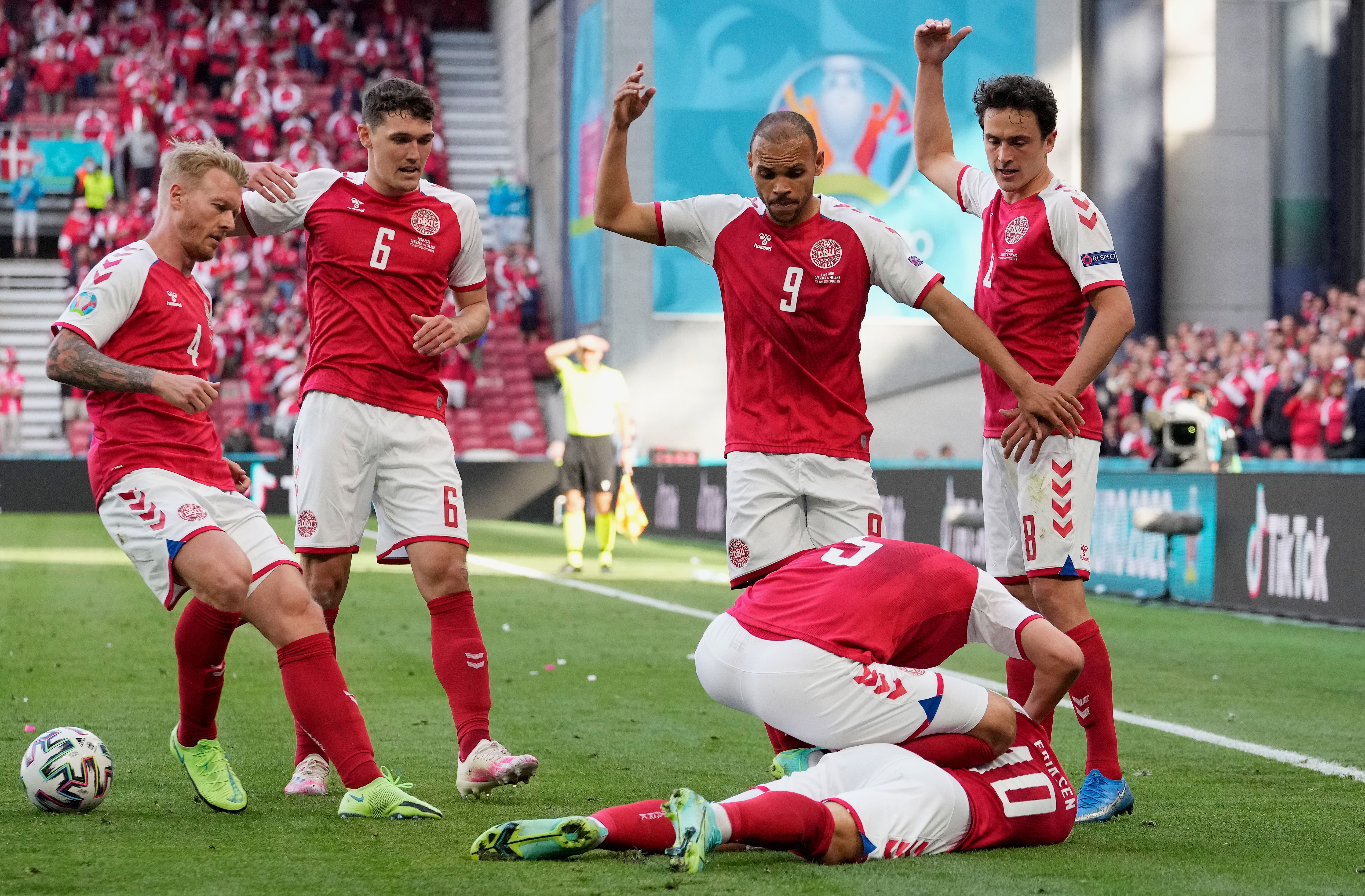 COPENHAGEN, Denmark — Christian Eriksen went into cardiac arrest and "he was gone" before being resuscitated on the field Saturday, per Denmark's team doctor. He's now in stable condition. Thank goodness.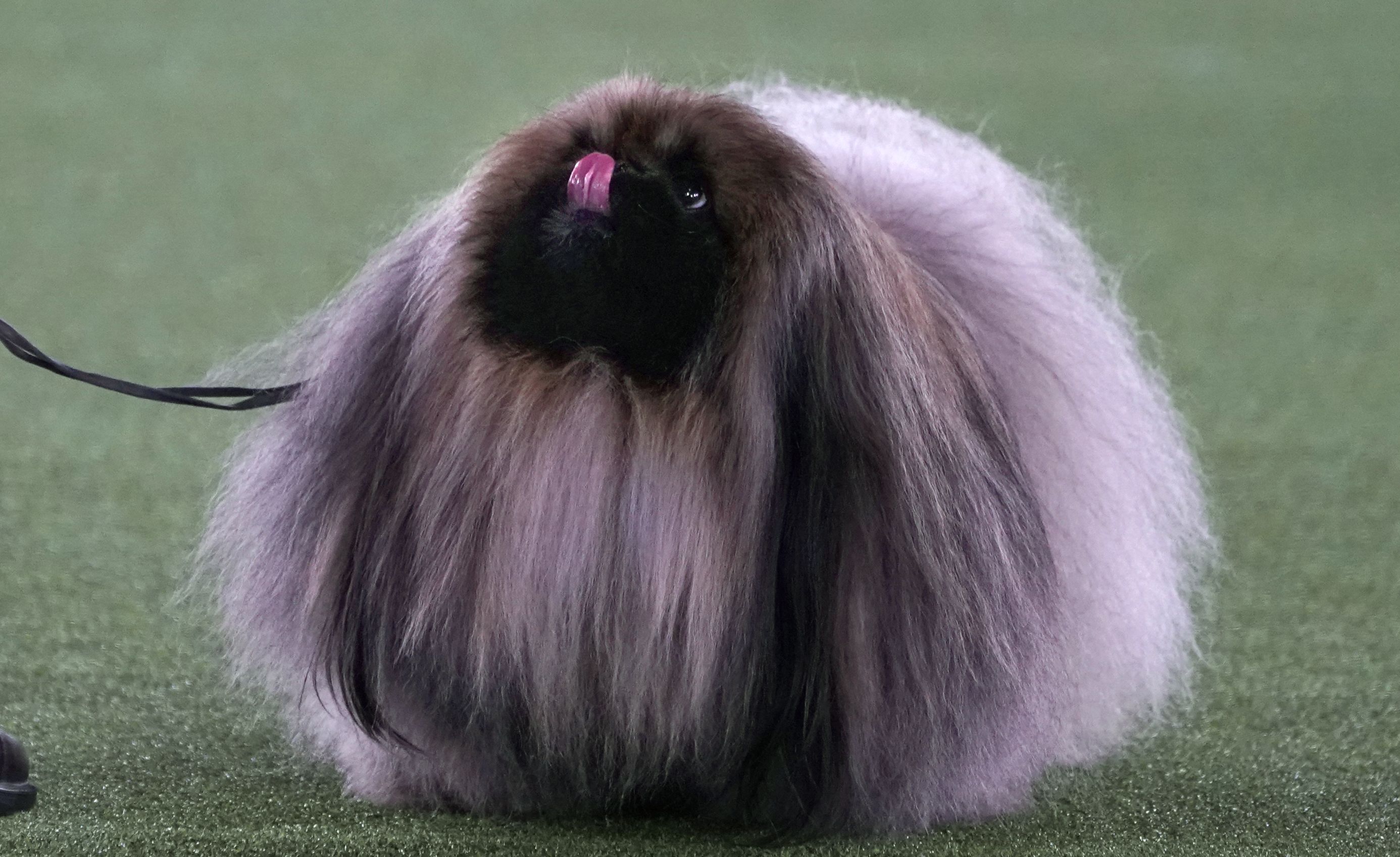 TARRYTOWN, New York — A Pekingese named Wasabi won Best in Show at the 145th Annual Westminster Kennel Club Dog Show, while a whippet named Bourbon repeated as runner-up.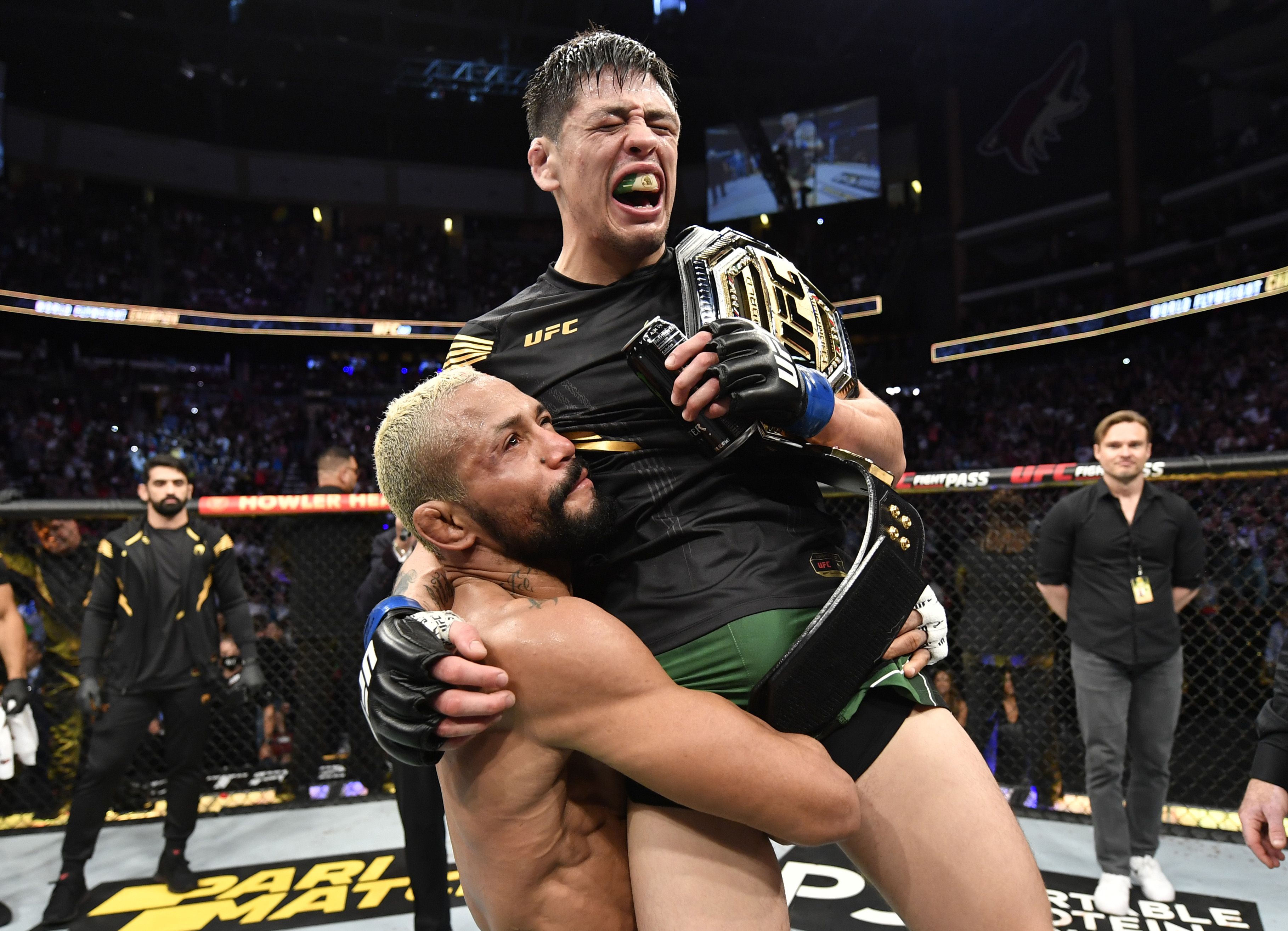 GLENDALE, Arizona — Brandon Moreno upset Deiveson Figueiredo at UFC 263 to become the first Mexican-born champion in UFC history.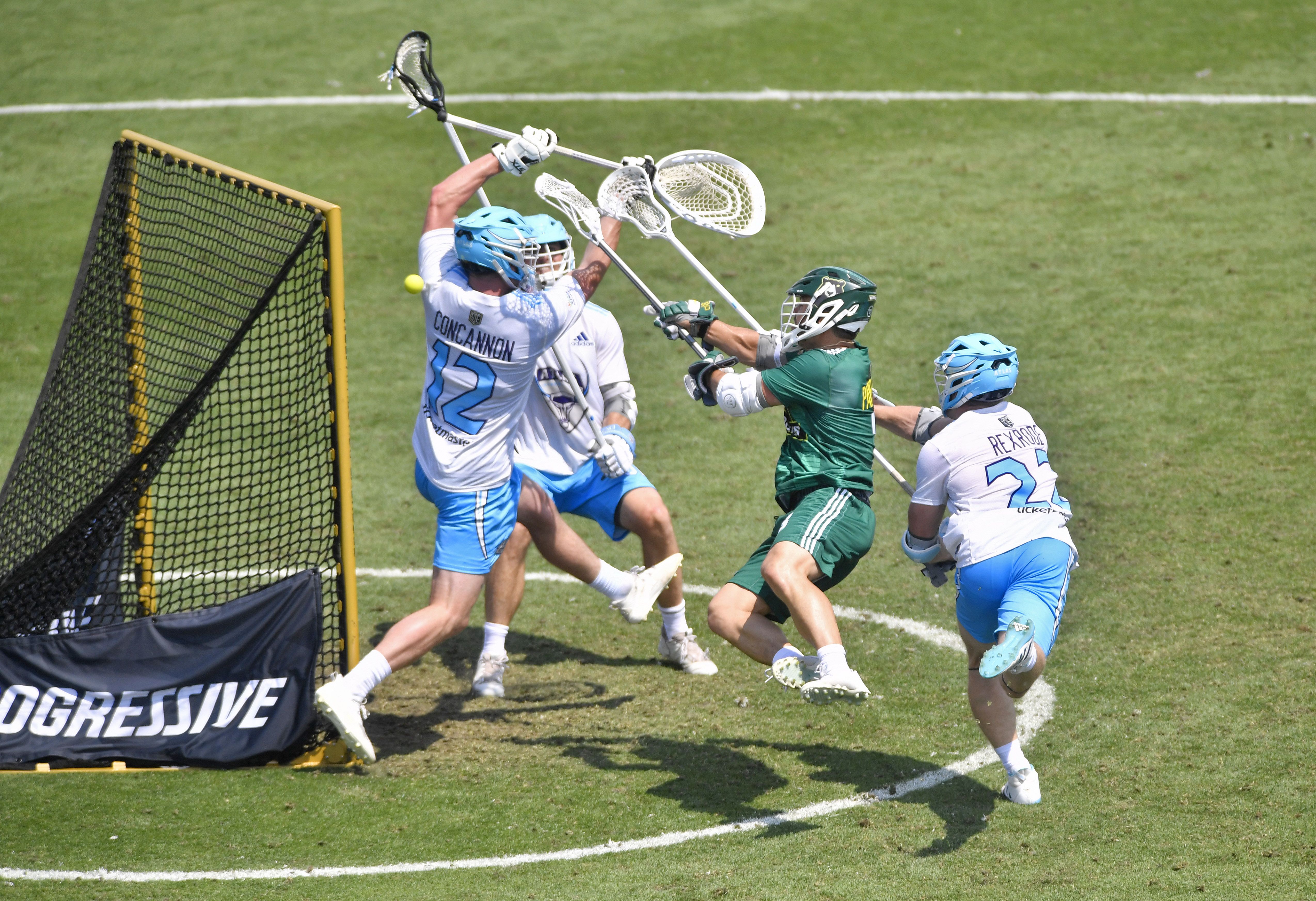 KENNESAW, Georgia — The Archers and Whipsnakes are tied atop the standings following the second weekend of the Premier Lacrosse League's third season. Next stop: Baltimore (June 25-27).
5. 🥇IOC chooses 29-member Refugee Team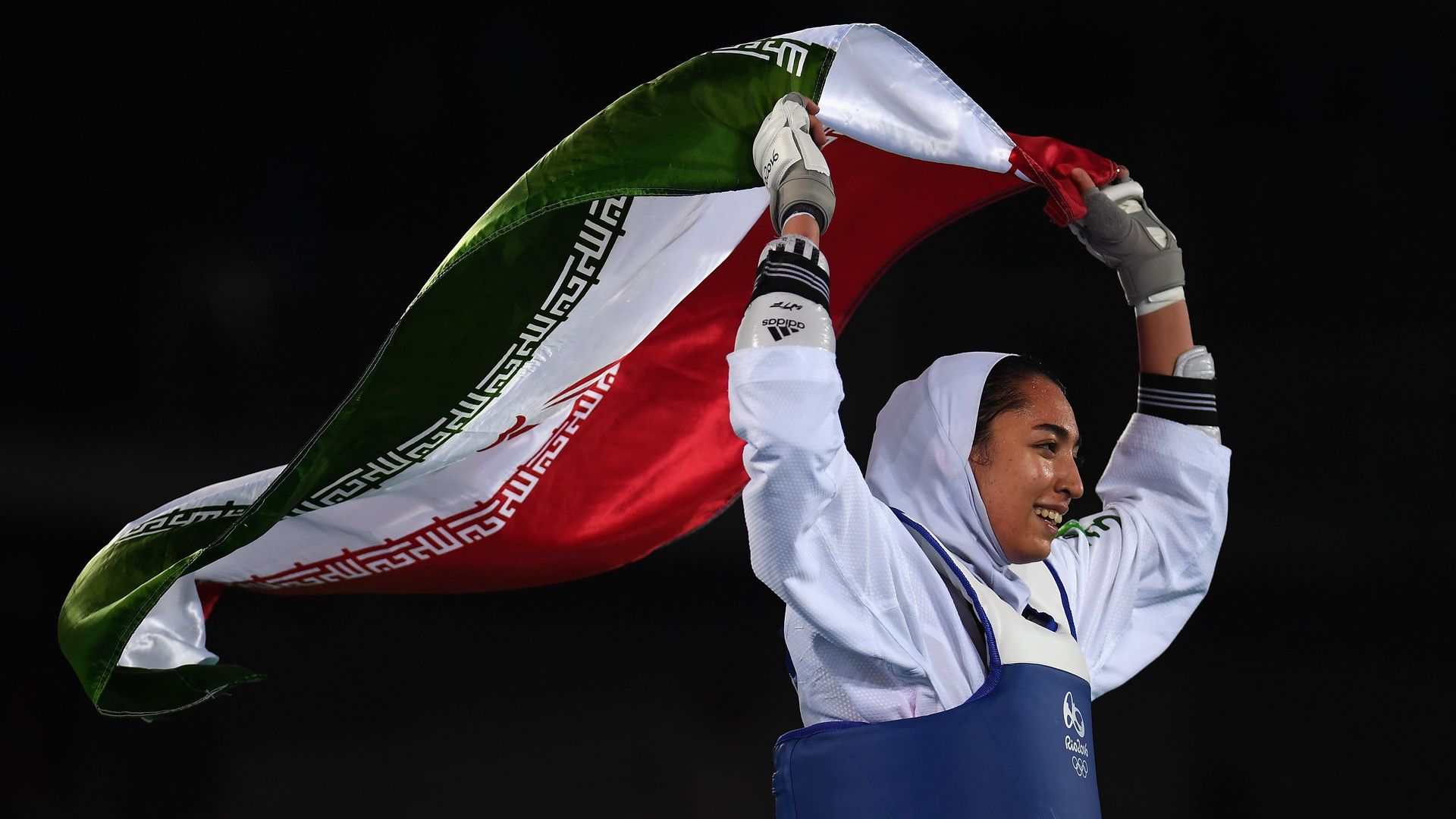 The refugee team for the Tokyo Olympics will feature 29 athletes — up from the 10 who competed on the inaugural team at the 2016 Rio Games.
Details: The IOC selected the team from a pool of 56 athletes, all of whom received scholarships to train after fleeing their home countries.
The 29 athletes originally hail from 11 countries: Afghanistan, Cameroon, Congo, Republic of Congo, Eritrea, Iran, Iraq, South Sudan, Sudan, Syria and Venezuela.
They will compete in athletics, badminton, boxing, canoeing, cycling, judo, karate, shooting, swimming, taekwondo, weightlifting and wrestling.
Meet some Olympians:
6. 🥣 "The Breakfast of Champions" turns 100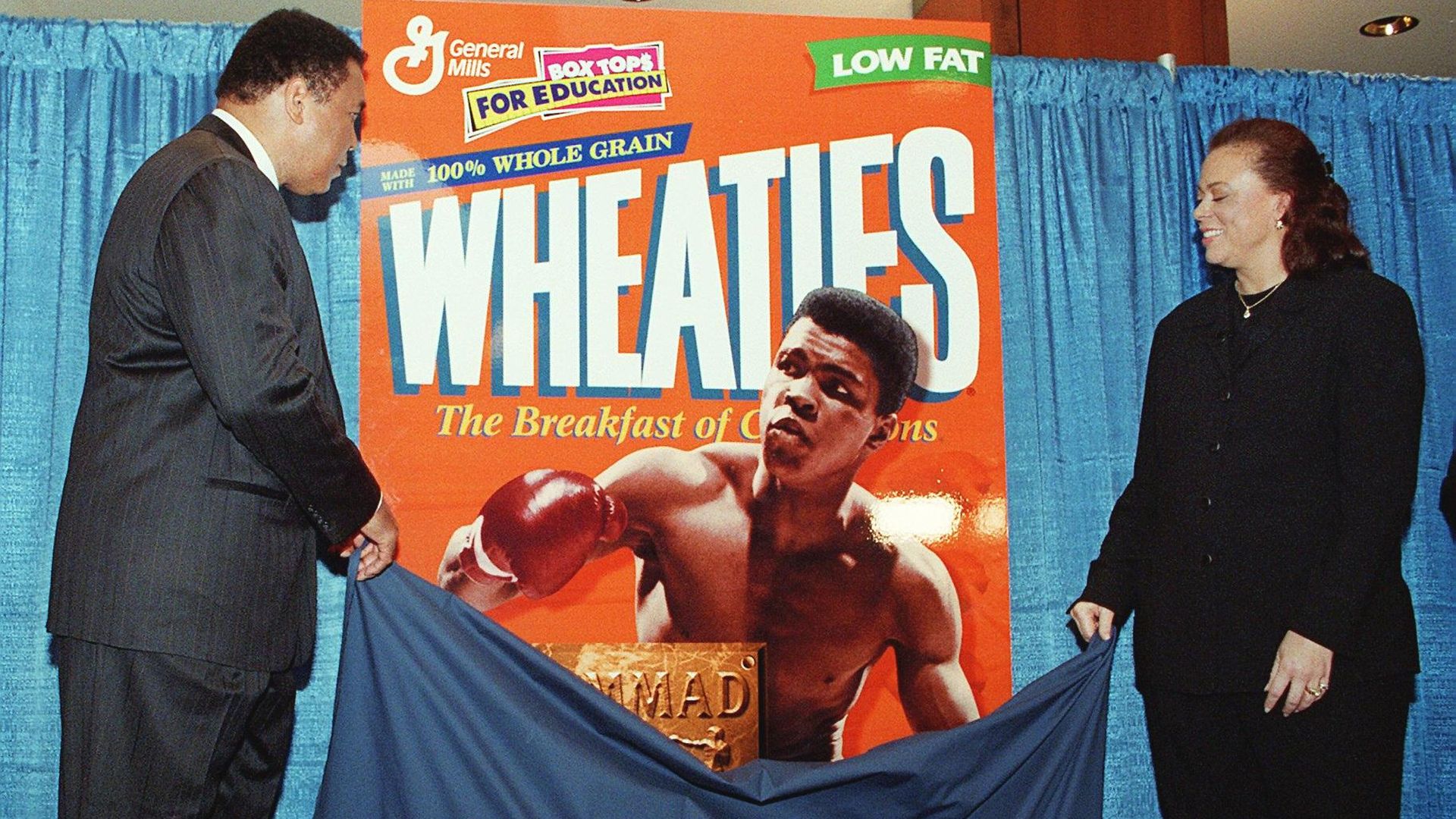 Wheaties, the whole grain oat cereal that became a visual shorthand for athletic achievement over the past century, turns 100 this year.
Driving the news: To celebrate the occasion, "The Breakfast of Champions" is unveiling a series of limited-edition cereal boxes, starting with Muhammad Ali, who graced the Wheaties box in 1999 and 2012.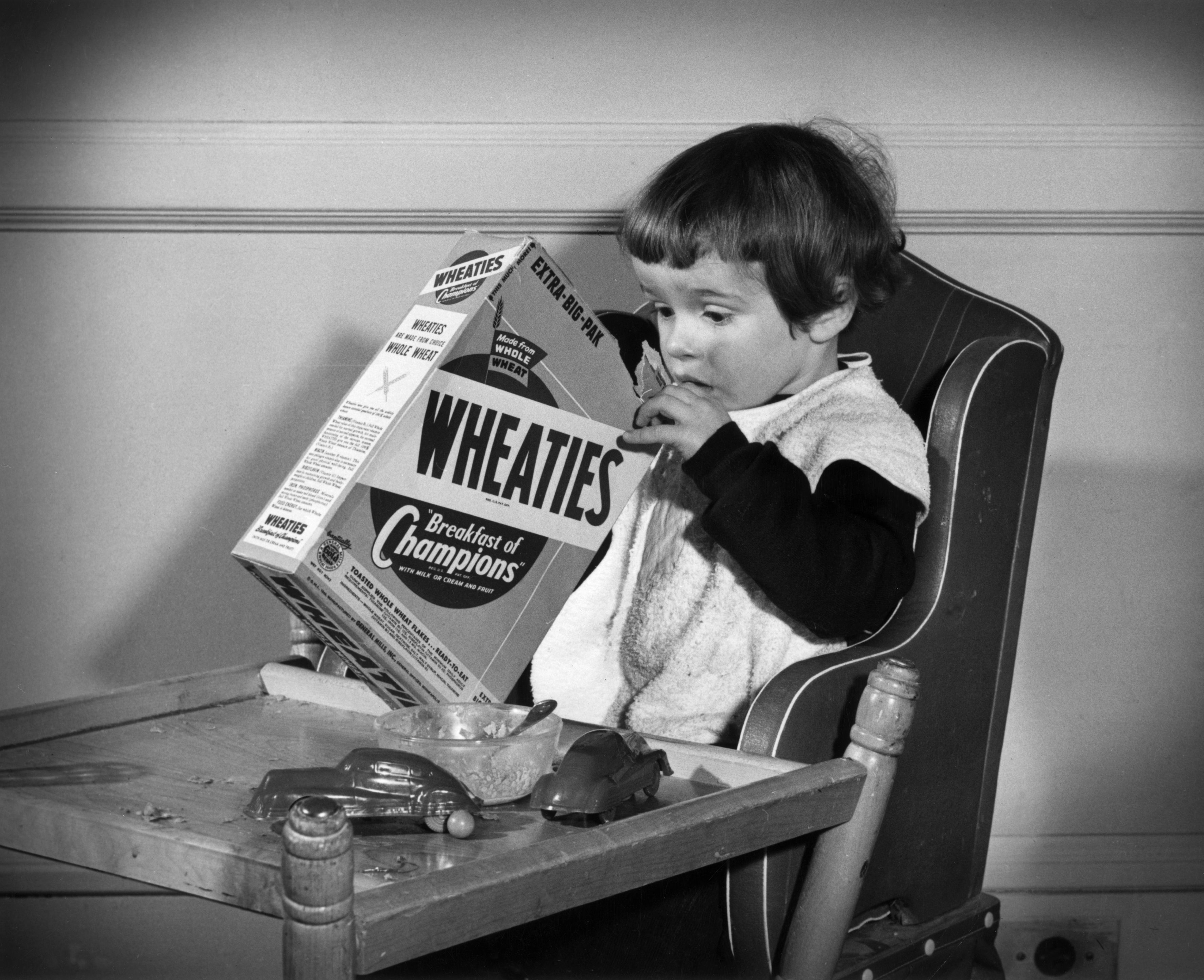 Fun facts:
Early days: Athletes were originally depicted on the sides or back of the box before being moved to the front in 1958. Wheaties was so popular in the 1930s that 46 of the 51 players at the 1939 MLB All-Star Game endorsed it.
Firsts: Lou Gehrig (1934) was the first athlete on a Wheaties box, golfer Babe Zaharias was the first female athlete (1935), Jesse Owens (1936) was the first Black athlete and the Twins (1987) were the first team.
The G.O.A.T.: Michael Jordan was featured on more Wheaties boxes than any other athlete, appearing a record 18 times.
The big picture: Wheaties sales have severely declined this century, with breakfast cereal falling out of vogue. But thanks to its decades-long association with sports, the brand remains culturally relevant.
Go deeper: List of Wheaties athletes
7. ⚡️ Lightning round
🔥 High heat: Here's what an up-and-in 98 mph fastball from Vanderbilt ace Jack Leiter looks like. No thanks.
⚾️ Down goes Arkansas: NC State, which began the year 1-8 in ACC play, knocked off No. 1 seed Arkansas to advance to the College World Series.
⏱ Mu puts on a show: Texas A&M freshman Athing Mu set two NCAA records (400m and 4x400m) at this weekend's Outdoor Track & Field Championships. Future global superstar.
🏒 NHL draft buzz: Rising sophomore defenseman Owen Power, the projected No. 1 pick in July's NHL draft, says he's "leaning more toward" returning to Michigan. The Sabres have the top pick.
⛳️ Hot start for Higgo: Garrick Higgo, 22, won the Palmetto Championship in just his second PGA Tour start. Smooth lefty swing.
8. 📆 June 14, 1998: "The Last Shot"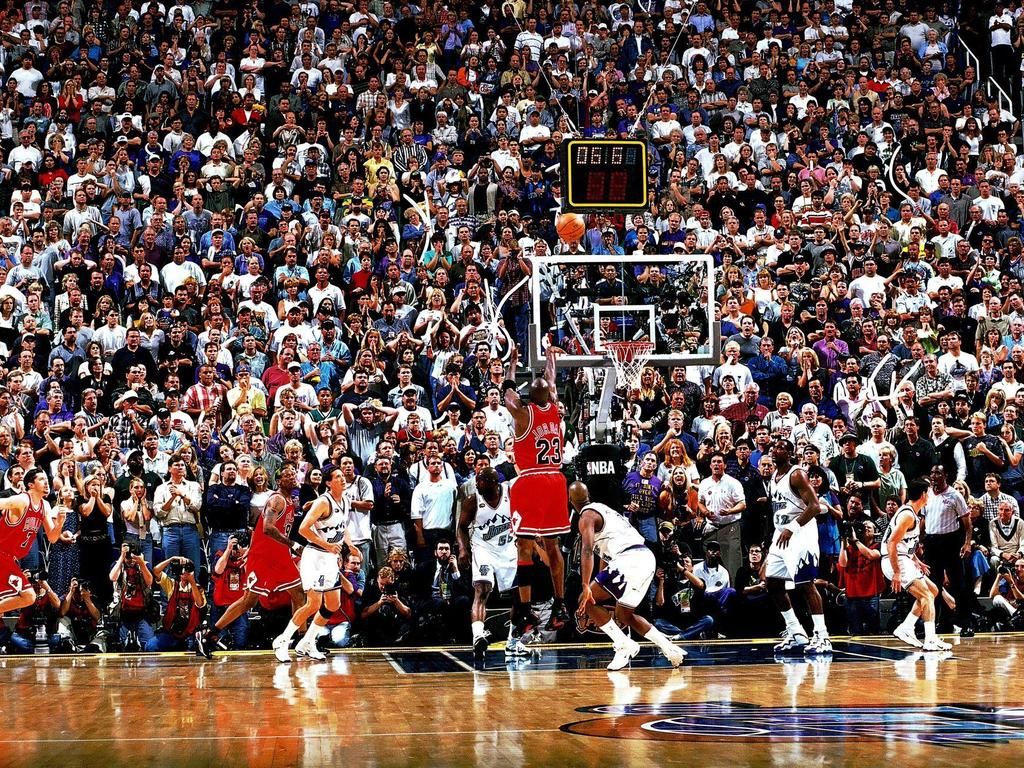 23 years ago today, Michael Jordan hit one of the most memorable shots in NBA history to lift the Bulls past the Jazz and win his sixth title.
Why it matters: This was Jordan's final game in a Bulls jersey.
Stat line: 45 pts (15-35 FG, 3-7 3PT, 12-15 FT), 4 stl, 1 reb, 1 ast. Box score.
Wild stat: Through six NBA Finals appearances, Jordan never played in a Game 7. This shot kept that streak alive.
Behind the lens: While the shot was historic for MJ, it was also life-changing for the man who snapped the photo, Fernando Medina, a Cuban refugee who arrived in the U.S. with no photography training.
"You knew Jordan was probably going to take the shot. I mean, who else? ... The play starts and all I'm thinking is I have to make sure my camera is square ... I have to make sure I get that shot clock in the picture and I have to make sure I get Jordan in the picture."
"All the people's expressions are what makes that picture. That and a little serendipity on the clock, because with 6.6 seconds left on the clock … It's his sixth championship, in his sixth try, he's six-foot-six, it was in June. All these sixes ... It really adds to it."
— Medina
Go deeper: The last shot (NBA.com)
9. 🥇 Olympics trivia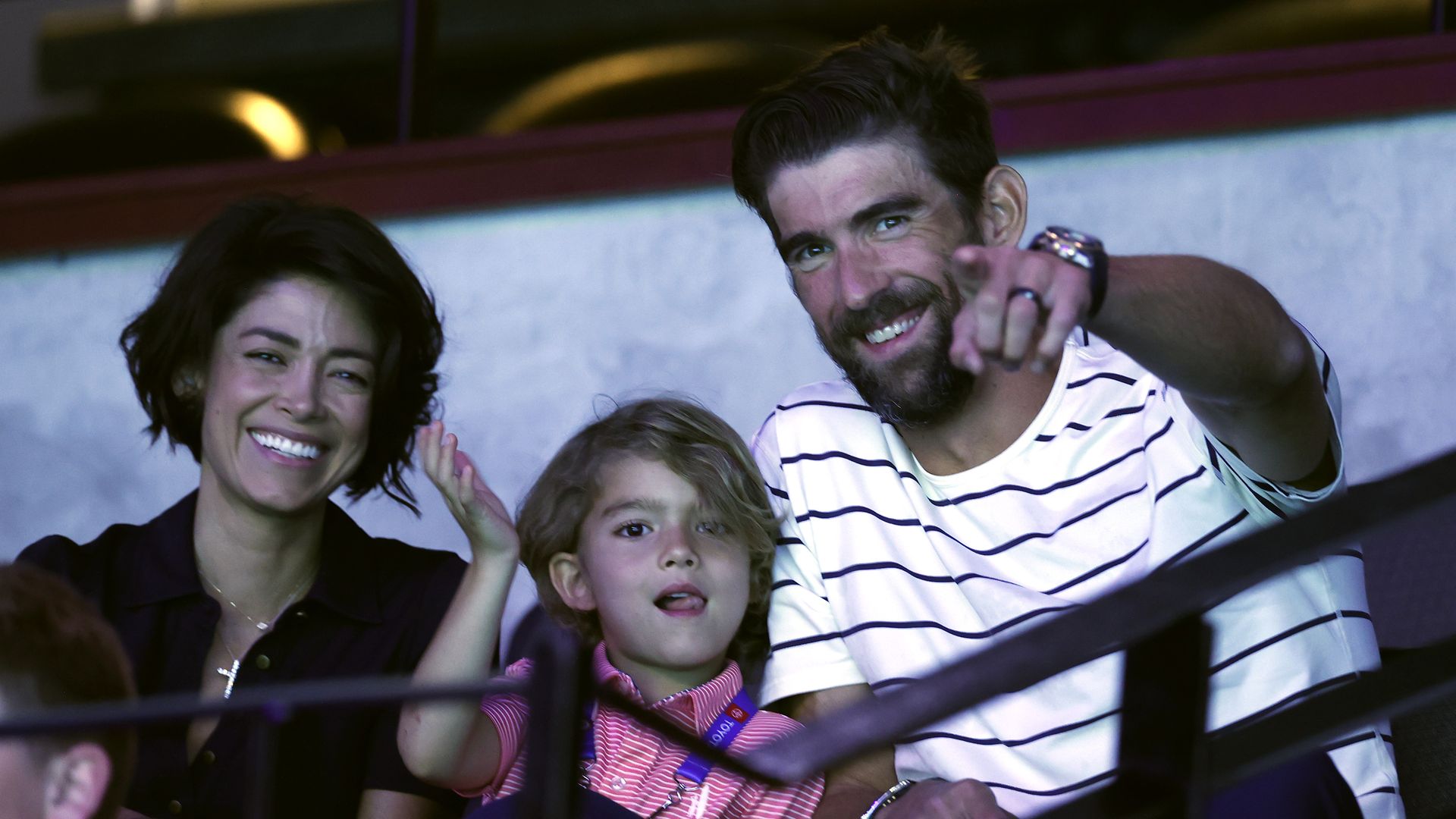 There's one huge question looming over this week's U.S. Swimming Olympic Trials: What will a team without Michael Phelps look like?
Question: Phelps' 28 Olympic medals are the most of any swimmer. Who's tied for second with 12?
Hint: Both are Americans. One man, one woman.
Answer at the bottom.
10. ❤️ Why we love sports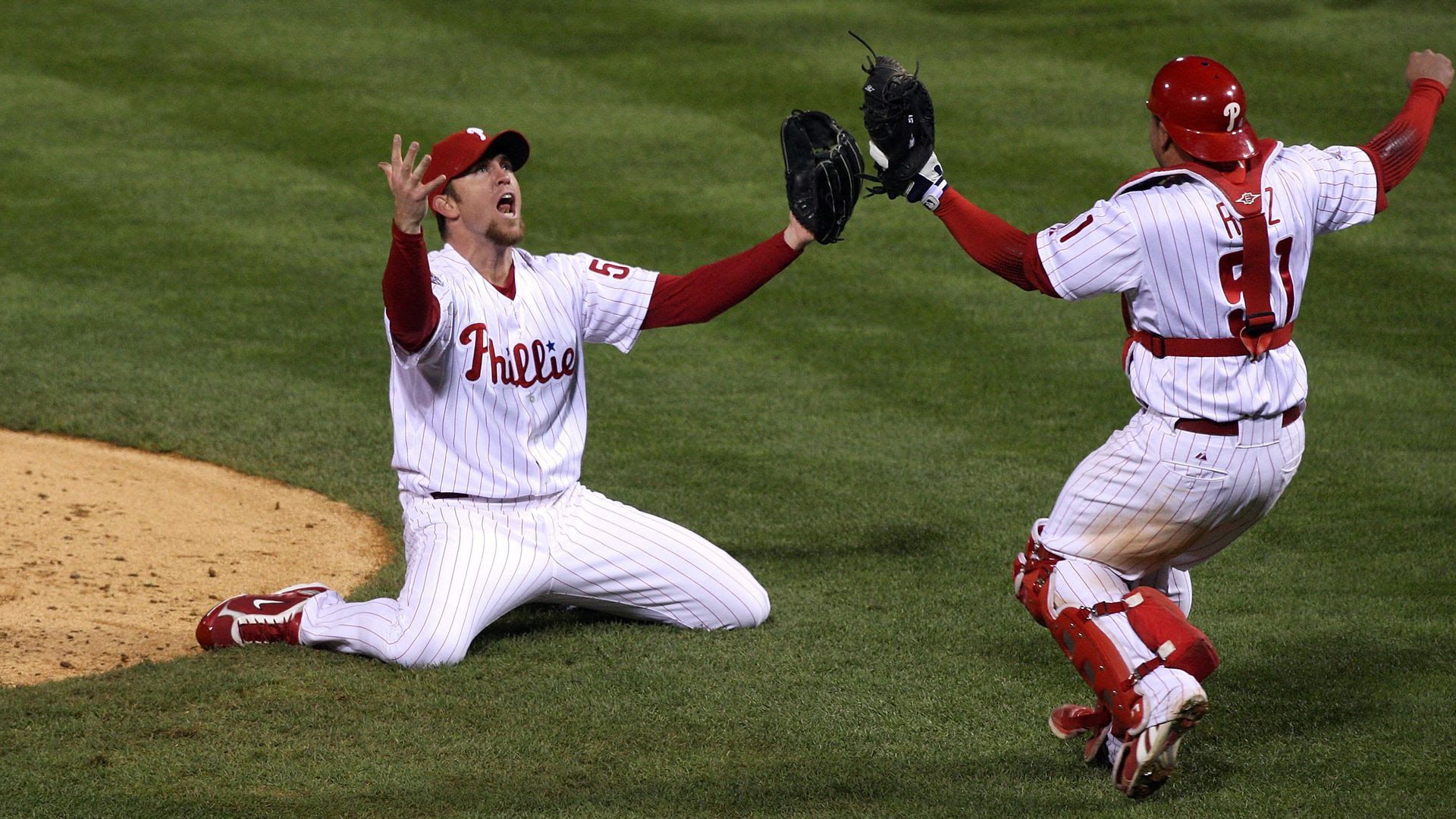 Last summer, we shared your personal stories about "why you love sports." We're bringing it back, and will be sharing some of our favorites before starting up again with new submissions.
Ted L. (McLean, Virginia) writes:
This is not one of the wonderful father and son reminiscences that you've been publishing, but it is a love story nonetheless.
I'm a lifelong Phillies fan and attended my first game in 1966. I have my sports passions and my wife has none, but she's never begrudged mine.
She joined me and a friend in 1993 to watch Game 6 of the World Series on TV and see Joe Carter crush my hopes for a Game 7. She refused to watch another game with me, believing she was a jinx.
15 years later, sitting alone in our sunroom, I was thrilled to watch the Phillies clinch the 2008 World Series — their first championship in 28 years.
As happy as I was, I was floored when my wife came into the room crying out of sympathy for the many years of frustration I'd endured.
Yes, she was sneaking a peek on her TV while I was watching on mine. In fact, she had been doing that for years, hoping against hope that my frustration would end.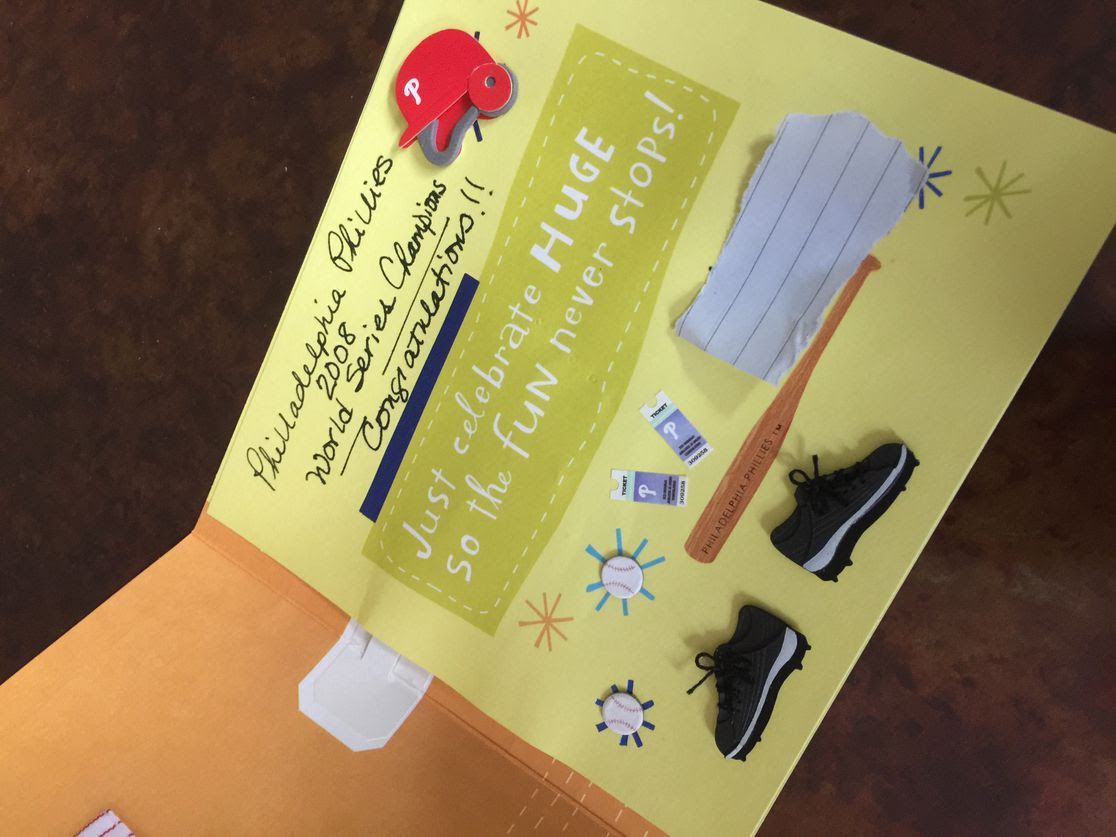 She handed me the congratulatory card pictured above, which she'd assembled a year earlier when the Phillies made the playoffs before putting it away when we were swept by Colorado.
What greater loving memory could I have than my wife crying with joy not because of the Phillies' victory, but for what that victory meant for me?
✍️ Submit your story: Why do you love sports? To share your story, simply reply to this email.
Talk tomorrow,
Kendall "Chris Paul deserves this" Baker
Trivia answer: Ryan Lochte and Jenny Thompson
🙏 Thanks for reading Axios Sports. Don't forget to refer your friends: axios.com/referral. And follow me on Twitter: @thekendallbaker.