👋 Good morning! It's actually insane how many sporting events took place yesterday. We'll get to all of them in a second, but first — college football.
Today's word count: 1,370 words (5 minutes).
1 big thing: 🏈 A new No. 1 emerges
LSU swapped places with Alabama in this week's AP poll to become the nation's new No. 1 team.
Coming up: The two rivals both have byes this week but will play each other in Tuscaloosa two Saturdays from now in what looks to be the first regular-season AP No. 1 vs. No. 2 meeting since their 9-6 game in 2011.
Meanwhile, Oklahoma became the third top-six team in the past three weeks to lose to an unranked opponent, falling at Kansas State and dropping five spots to No. 10. And it didn't help them that Texas lost and fell out of the top 25, either.
Yes, but: 14 of the past 20 CFP semifinalists had a loss, so the Sooners aren't dead. They just need some serious help (i.e. run the table and beat a ranked team in the Big 12 title game, at the very least).
Notes:
The eight-point margin between the top three teams is the closest since 1978. But it's a toss-up after that, with vastly different teams résumé-wise vying for that fourth and final spot.
The rankings don't show it, but Georgia had a brutal bye week. Their marquee win is against Notre Dame (destroyed by Michigan) and their biggest loss was to South Carolina (lost by 20 to lowly Tennessee).
8-0 vs. 8-0: Minnesota is 8-0 for the first time since 1941 and will be off this week before hosting undefeated Penn State two Saturdays from now in the program's biggest game in decades.
In: No. 22 Kansas State and No. 24 Memphis returned to the rankings after brief stints earlier this season, while No. 25 San Diego State entered the top 25 for the first time since 2017.
Out: Texas fell out of the rankings for the first time this season after losing to unranked TCU, while Iowa State (lost to Oklahoma State) and Arizona State (lost to UCLA) also dropped out.
Saturday's slate:
(8) Georgia at (6) Florida
(15) SMU at (24) Memphis
(7) Oregon at USC
The big picture: The first College Football Playoff rankings come out in a week. With Oklahoma's loss, consider the potential debate over the following one-loss teams come Selection Day:
Oklahoma
Oregon
The loser of LSU-Alabama (Nov. 9)
The loser of Penn State-Ohio State (Nov. 23)
Go deeper:
2. 🚀 The 19th sports equinox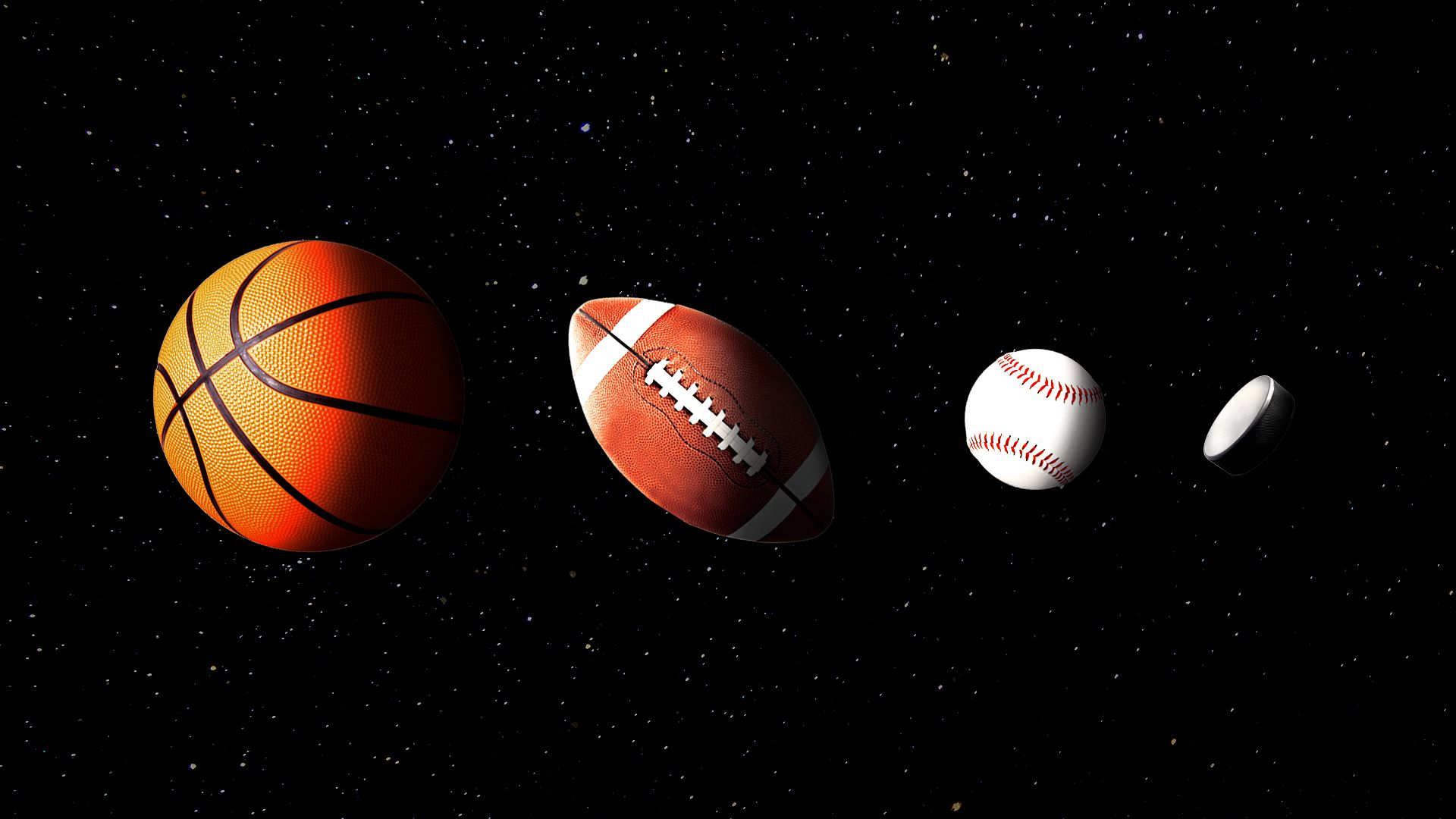 Yesterday was the 19th time in American history that the four major sports leagues (MLB, NFL, NBA, NHL) were in action on the same day.
⚾️ MLB
Astros 7, Nationals 1: Gerrit Cole threw a gem and three of his teammates (George Springer, Carlos Correa, Yordan Alvarez) hit two-run shots as the Astros completed a three-game sweep in the nation's capital.
By the numbers: After outscoring the Astros 17-7 in Houston, the Nationals were outscored 19-3 in D.C. — the fourth-worst run differential at home (-16) in World Series history.
Watch: President Trump was met with loud, sustained boos and chants of "Lock him up!" when he was shown on the in-stadium video screen.
What's next: Game 6 is tomorrow in Houston (Stephen Strasburg vs. Justin Verlander). Normally, Houston would have home-field advantage, but that doesn't seem to be a thing that exists this series. After five games, the home team is winless.
🏈 NFL
Biggest winner ... Nick Bosa: The standout rookie was the best player on the field in the 49ers' 51-13 drubbing of the Panthers, recording three sacks and an awesome interception. He's the obvious favorite for Defense Rookie of the Year — and he's making a case for Defensive Player of the Year, too.
Biggest loser ... Broncos: When Joe Flacco, who is not the most animated fella in the world, publicly criticizes his coaches, something is very wrong in that locker room. The Broncos QB ripped his team's play-calling following a 15-13 loss to the Colts, saying it feels like the Broncos are afraid to lose.
🏀 NBA
Sunday's MVP: No. 2 pick Ja Morant (30 points, 9 assists) had his first breakout game, making play-after-play down the stretch to lead the Grizzlies to a 134-133 OT win over the Nets thanks to Jae Crowder's buzzer-beater (which Morant assisted on).
Five undefeated teams: Timberwolves (3-0), Spurs (2-0), Nuggets (2-0), 76ers (2-0), Hawks (2-0).
🏒 NHL
Sunday's MVP: Brad Marchand had two goals and three assists in the Bruins' 7-4 win over the Rangers.
Go deeper: Power Rankings (ESPN)
3. 🐐 It was also a great day for GOATs...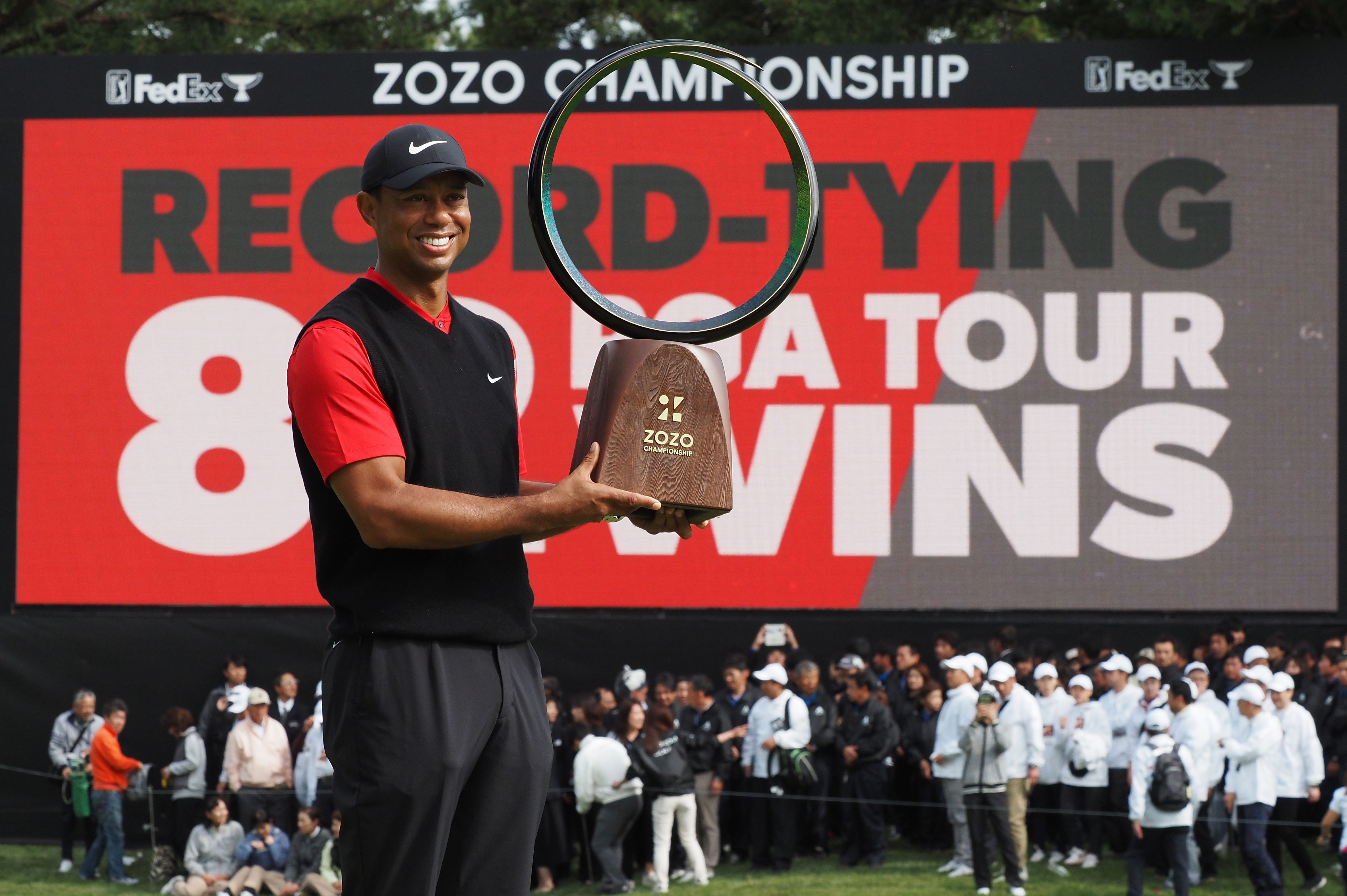 Photo: Toshfumi Kitamura/AFP via Getty Images
CHIBA, JAPAN — Six months after winning the Masters, Tiger Woods reached another epic milestone in his improbable comeback, winning the inaugural Zozo Championship for this 82nd PGA Tour victory to tie Sam Snead's record.
37 years ago ... "Tiger Woods was 6 years old the first time he crossed paths with Sam Snead, who played a two-hole exhibition in Southern California with Woods and said afterward, 'If the kid doesn't burn out, he'll be the greatest golfer the world has ever seen." (NYT)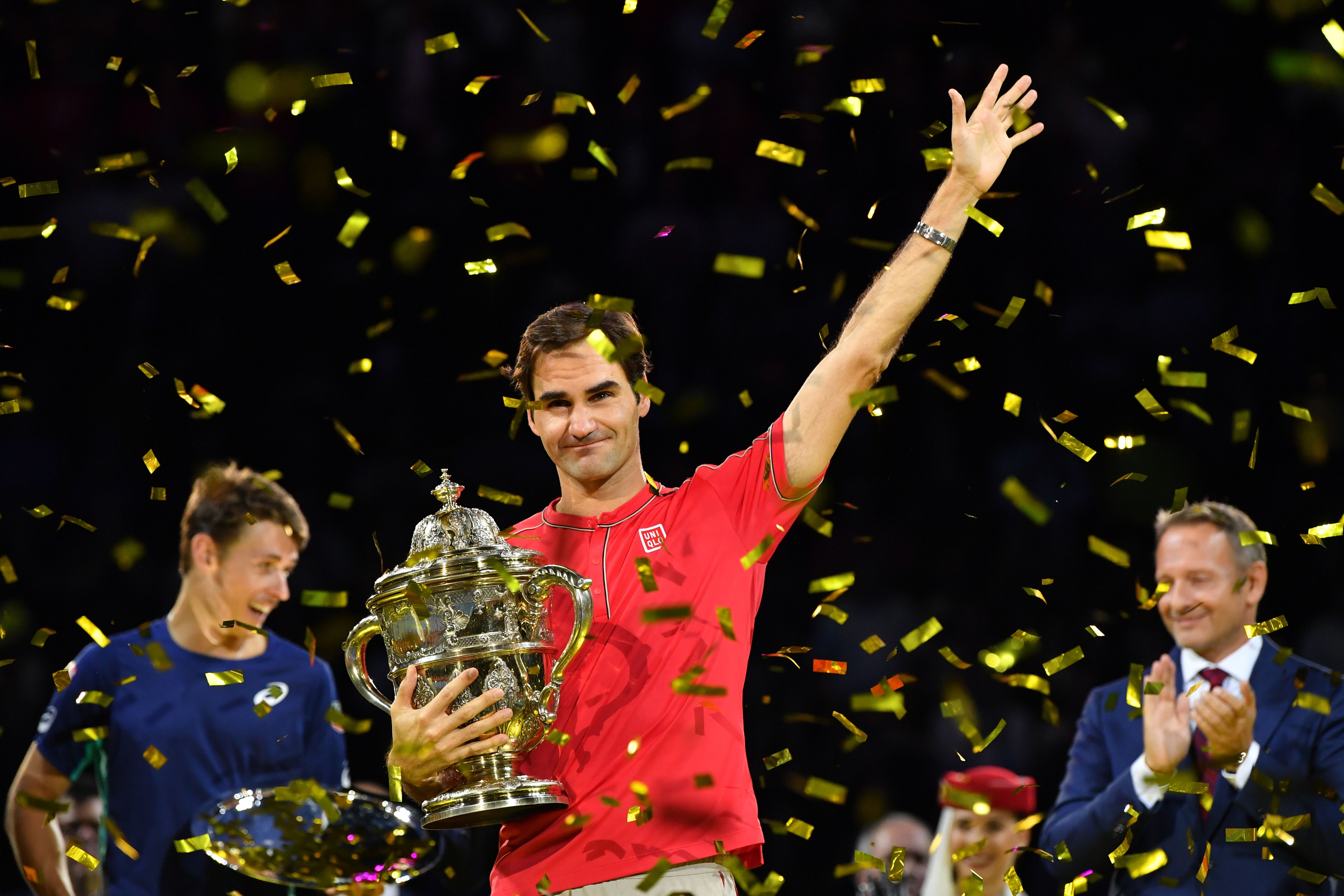 Photo: Harold Cunningham/Getty Images
BASEL, SWITZERLAND — Playing in his hometown tournament where he once served as a ball boy, Roger Federer defeated Alex de Minaur in straight sets to win a record 10th Swiss Indoors title.
4. ⚽️ And there was plenty of soccer...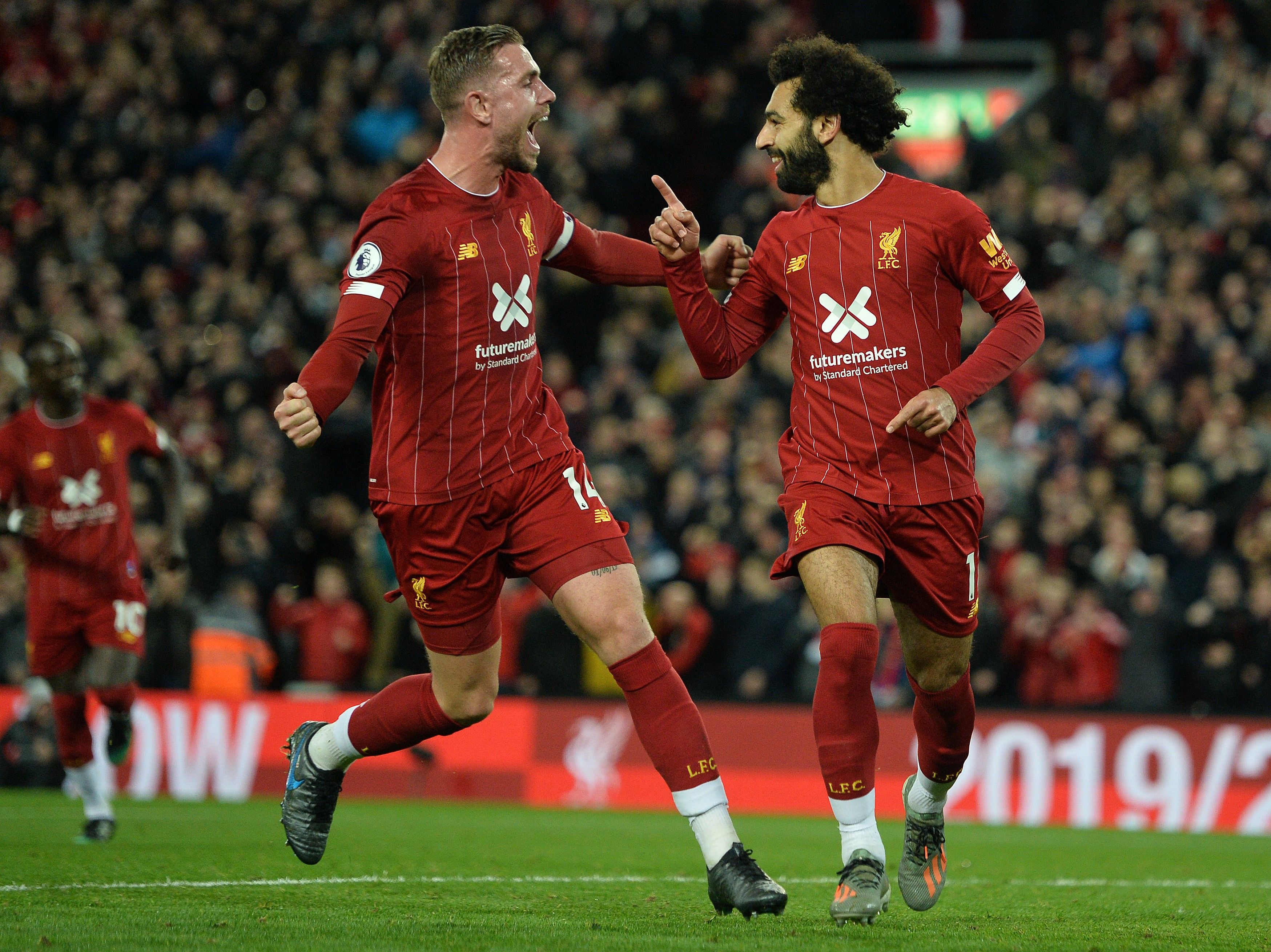 Photo: Stringer/AFP via Getty Images
LIVERPOOL, ENGLAND — Liverpool beat Tottenham, 2-1, on Mo Salah's late penalty kick to stay six points ahead of Manchester City as the club chases its first title since 1990.
Elsewhere in England: After being humiliated by Leicester City, 9-0, on Saturday (biggest win by an away team in the 131-year history of the Football League), Southampton players and coaches have agreed to donate their game checks to charity.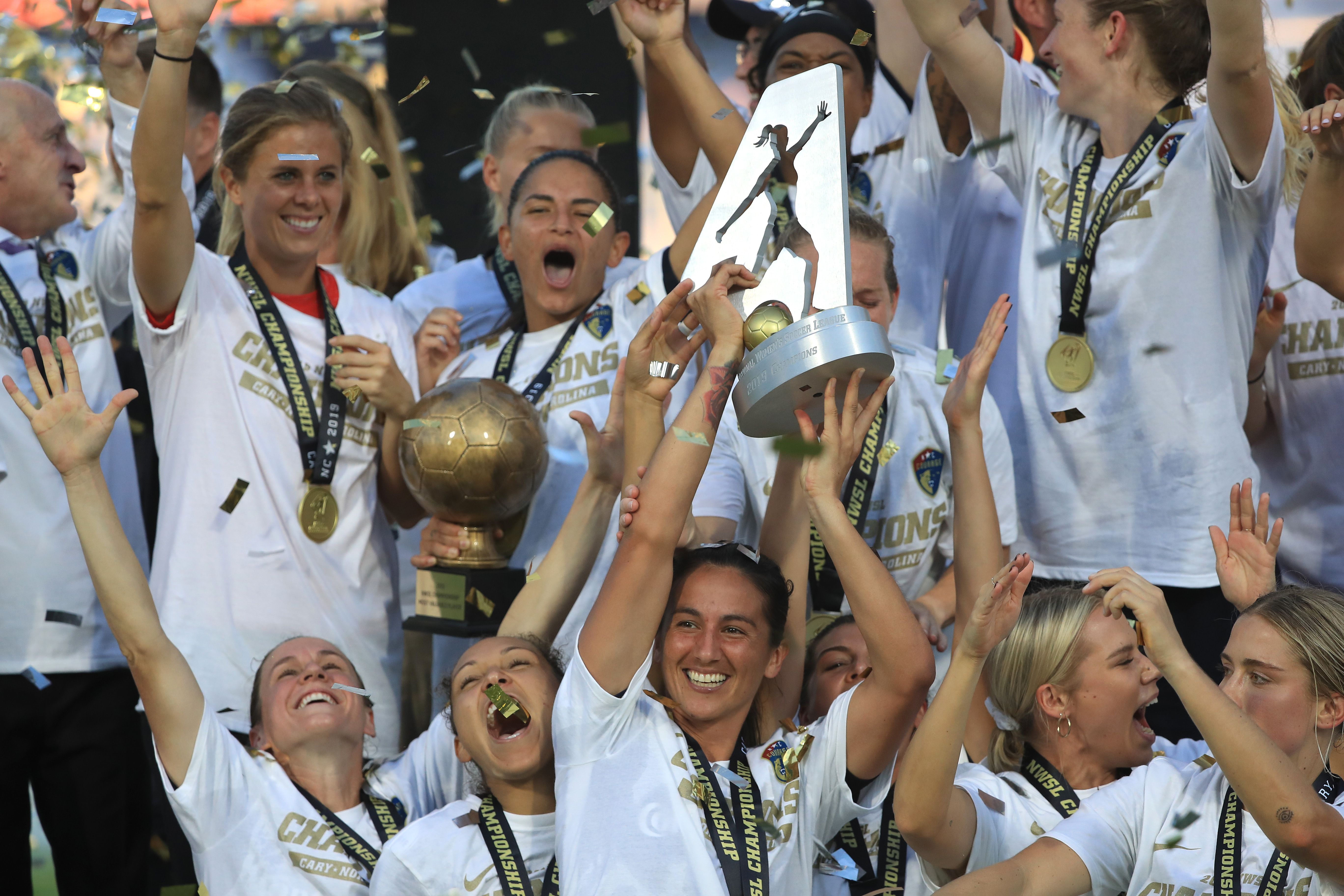 Photo: Streeter Lecka/Getty Images
CARY, N.C. — The Carolina Courage pummeled the Chicago Red Stars, 4-0, in front of a sold-out crowd of 10,227 at WakeMed Soccer Park to win their second straight NWSL title.
USWNT players: Crystal Dunn and Sam Mewis both scored, while 34-year-old Heather O'Reilly finished her career with yet another trophy (on the same field where she scored her first national team goal in 2002, no less).
5. But wait, there's more!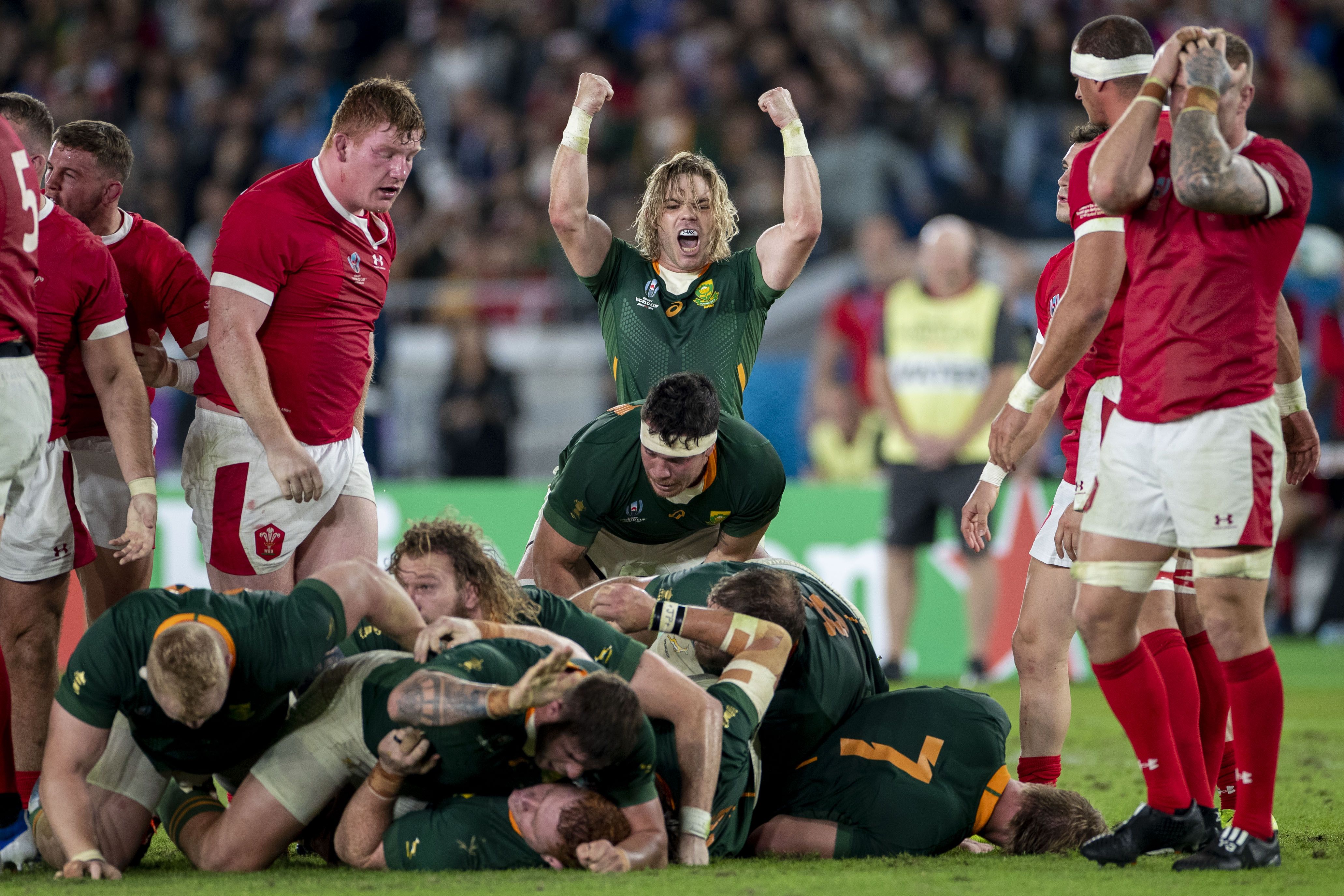 Photo: Alessandro Di Ciommo/NurPhoto via Getty Images
🏉 Rugby: South Africa squeaked past Wales, 19-16, to advance to the World Cup final where they'll play England, who stunned defending champion New Zealand on Saturday. It's a rematch of the 2007 final, won by South Africa.
🏎 Formula 1: Lewis Hamilton came back from a third-place start to win the Mexican Grand Prix. He'll have a chance to clinch his sixth world championship next weekend at the U.S. Grand Prix in Austin, Texas.
🏁 NASCAR: Martin Truex Jr.'s win at Martinsville Speedway earned him a spot in NASCAR's championship race for the third straight year. Denny Hamlin, Kyle Busch, Joey Logano, Kevin Harvick, Ryan Blaney, Chase Elliott and Kyle Larson are battling for the final three spots.
6. Oct. 28, 1900: 🇫🇷 The Olympics come to a close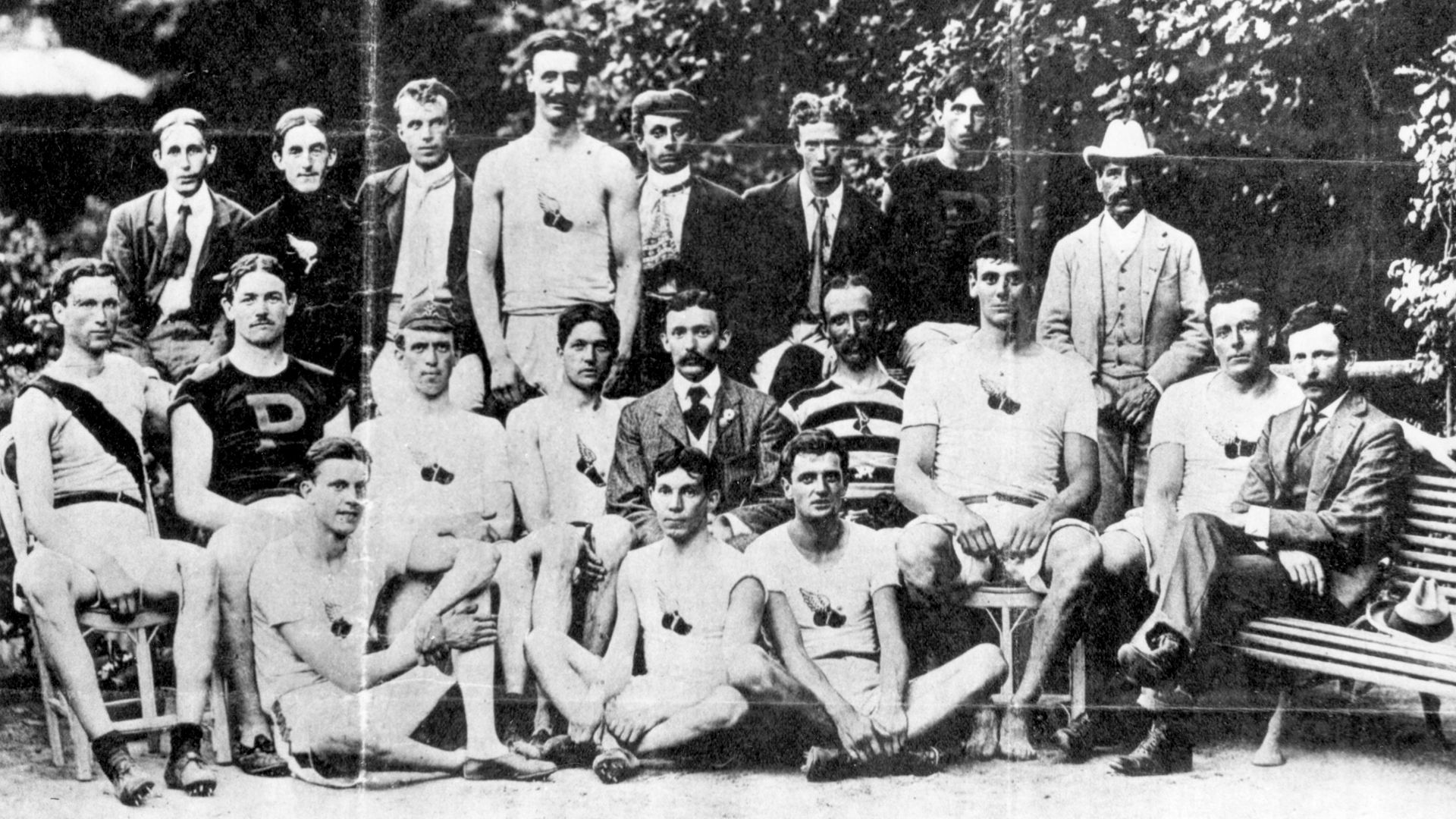 119 years ago today, the 1900 Olympic Games — the second occurrence of the modern Olympics — came to a close in Paris.
The backdrop: The games were overshadowed by the Paris Exposition of 1900 — a massive "world's fair" featuring groundbreaking innovations like escalators, talking films and diesel engines.
The games were spread out over five months and featured obscure events like pigeon shooting, hot air ballooning, tug-of-war and motorcycle racing.
Women took part in the Olympics for the first time and competed in sailing, lawn tennis and golf.
Host nation France fielded 72% of all athletes (720 of the 997) and won the most medals. The U.S. won the second-most medals, while fielding fewer than 8% of the participants (75 of 997).
Go deeper: Paris 1900: Games at the centre of the world (Olympic.org)
7. 🏀NBA trivia
Russell Westbrook notched his 139th career triple-double on Saturday, moving past Magic Johnson for second most all-time. He still trails Oscar Robertson (181).
Answer at the bottom.
8. The Ocho: ⛸ The rise of the quadruple jump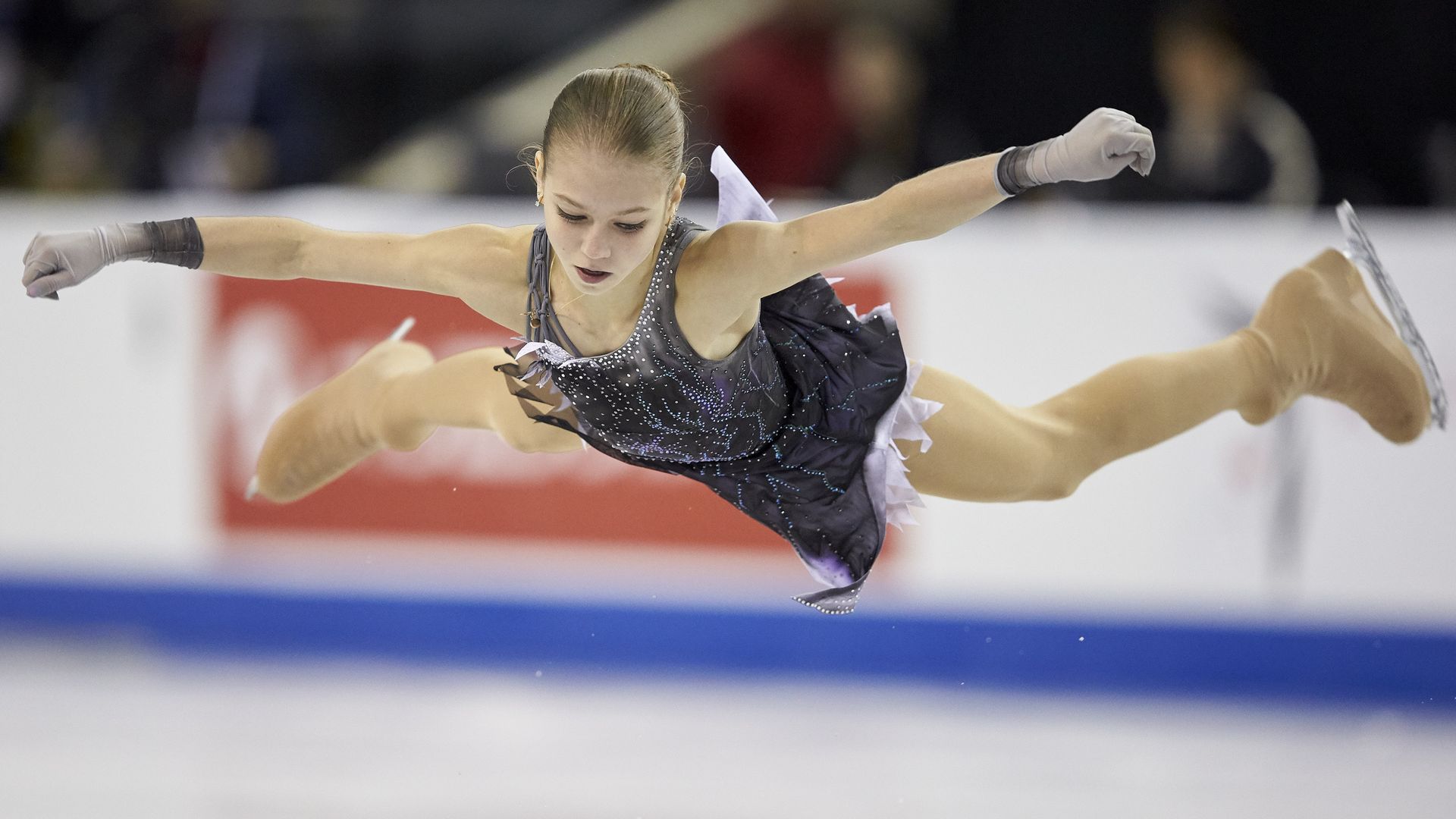 This month, two 15-year-old Russian skaters, Alexandra Trusova and Anna Shcherbakova, have landed quadruple jumps that were considered off-limits for decades.
Why it matters: The jumps that these girls are performing are already on par with the top male skaters. They also might not even be possible to land once they hit puberty, which has thrown the whole sport on its head.
"At this point in ladies skating, it seems almost more difficult to become the junior world champion than the world champion."
— NBC commentator Johnny Weir,
per WSJ
9. 📸 Pic du jour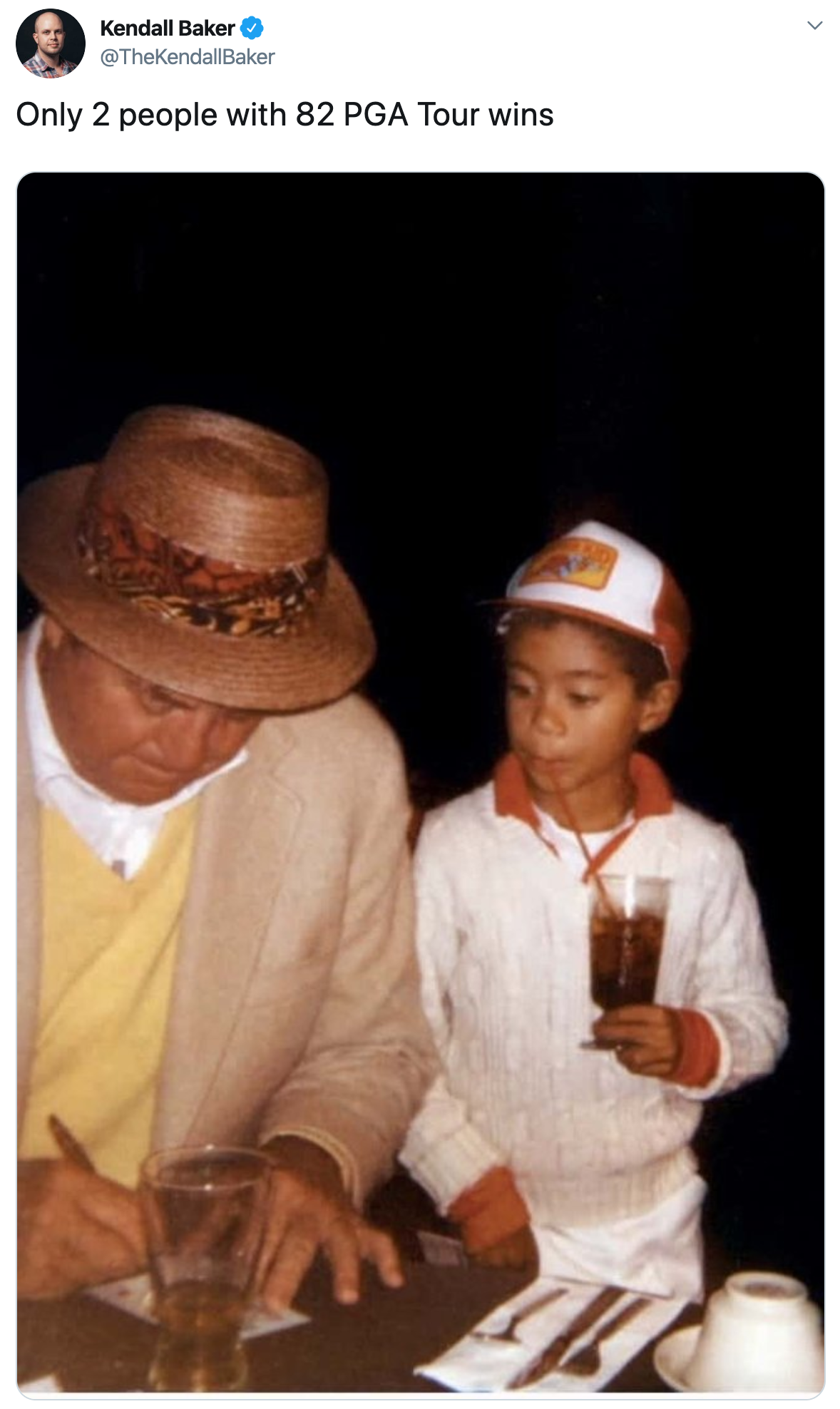 Screenshot: Twitter
Sam Snead (age 70) and Tiger Woods (age 6) in 1982.
Go deeper: The story behind the first time Tiger Woods met Sam Snead (Golf Digest)
Talk tomorrow,
Kendall "Let me know if I missed anything" Baker
Trivia answer: LeBron James (81 triple-doubles) and James Harden (42)