Axios Sports
April 30, 2020
👋 Good morning! Let's sports.
Today's word count: 1,563 (6 minutes).
1 big thing: 🎓 NCAA supports athlete endorsement plan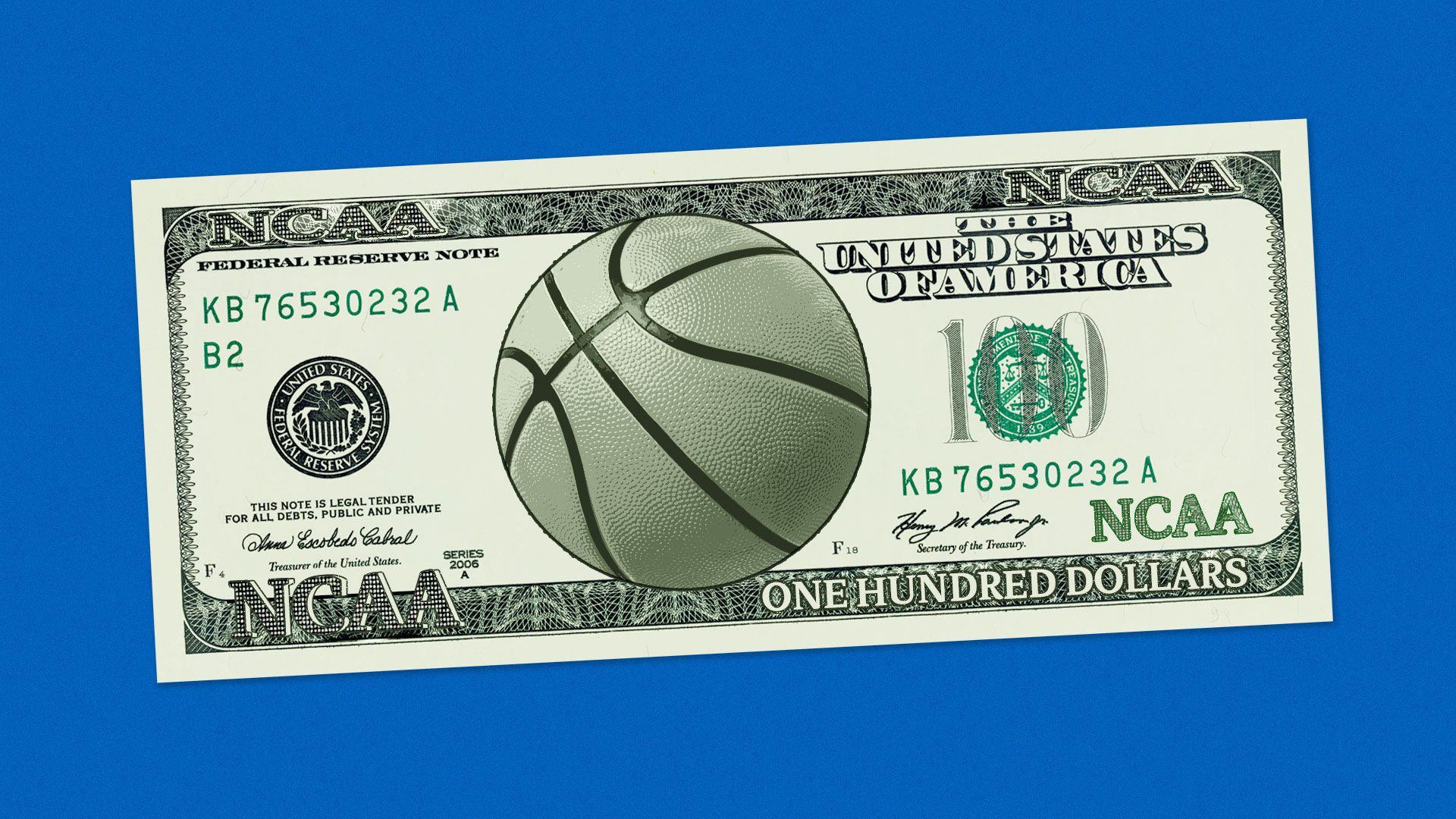 The NCAA Board of Governors announced Wednesday that it would support rule changes allowing athletes to earn money from the use of their names, images and likenesses.
The board's recommendations will be submitted to the NCAA's three divisions, and new rules are expected to be adopted by the start of the 2021-2022 academic year.
Yes, but: Don't expect a free market for student-athletes just yet. While the NCAA cleared the way to support third-party endorsements and other money-making opportunities, many questions remain.
The NCAA doesn't want endorsements to help with recruiting, but that could be impossible to enforce given that most small business owners in college towns who might want to pay an athlete are, by NCAA definition, boosters.
Athletes would be required to disclose the terms of their deals to the NCAA to ensure they're paid fair market value. Problem is, many of those deals will be for posts on social media, where people who make a living as "influencers" don't even know what fair market value is. So how will the NCAA?
The NCAA has no intention to cap the amount an athlete can make, but also wants to ensure that compensation provided is "relative to the activity." Again, it's unclear how they'll do that.
Between the lines: The current plan wouldn't allow for group licensing (i.e. how EA Sports gets to use NFL players in "Madden"), and athletes would be forbidden from wearing school logos while doing endorsements, which means "NCAA Football" isn't coming back anytime soon.
The backdrop: California Gov. Gavin Newsom signed a bill into law last September that allowed the state's college athletes to accept endorsement deals by 2023, upending the decades-long precedent set by the NCAA.
The California law set in motion a wave of similar legislation around the country, with Colorado Gov. Jared Polis signing a nearly identical law and 32 other states introducing bills.
The NCAA, fearful that state-by-state action would lead to chaos, relented in October, taking its first vote to move toward student-athlete compensation.
What to watch: The NCAA plans to ask Congress to back a federal law that would preempt state-by-state action on this issue, but Sen. Nancy Skinner, who wrote the California bill, is urging states to press forward.
"Pressure from states and the public will help ensure the NCAA does the right thing — and crosses the finish line to fully give college athletes the same rights that all other Americans enjoy."
The bottom line: The NCAA has taken the unprecedented step of allowing NIL compensation, but it has done so in a very NCAA way that will require layers of oversight and be nearly impossible to enforce.
That being said, progress is progress. It will be messy at first, sure, and there are numerous details that still need to be ironed out. But ultimately, we should all embrace this big move.
2. 📺 TV business fights over live sports fees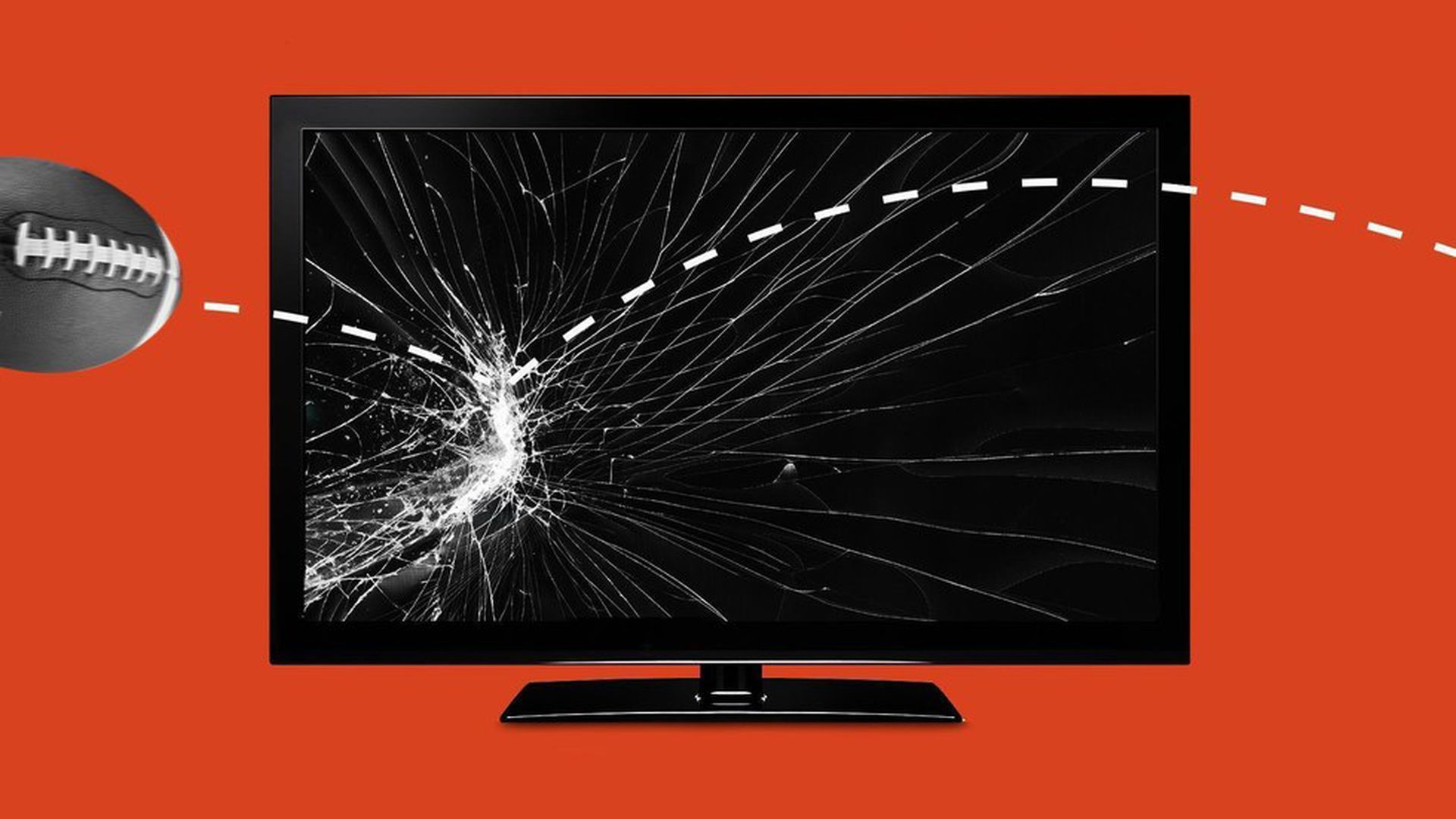 New York State Attorney General Letitia James has joined a growing group of critics in calling on cable and satellite TV providers to rebate Pay-TV fees to consumers, writes Axios' Sara Fischer.
Why it matters: Her argument is that consumers shouldn't have to pay the same amount for cable and satellite packages, which include expensive sports networks, when those sports networks aren't carrying any live sports.
What she's saying: In letters to seven of the largest Pay-TV providers in the U.S., James has requested that the companies "immediately prepare and provide plans to the attorney general's office for how they will provide financial relief to consumers until live sports programming is resumed."
"At a time when so many New Yorkers have lost their jobs and are struggling, it is grossly unfair that cable and satellite television providers would continue to charge fees for services they are not even providing."
— New York AG Letitia James
The state of play: James' statement has elevated the fight between cable/satellite carriers and sports networks over whether networks should be able to demand the same distribution rights fees for less live sports programming.
On Tuesday, the New York Post reported that Dish is looking to get out of the $80-$100 million distribution fee it owns ESPN for April broadcasting rights.
By the numbers: The average monthly cable or satellite package in the U.S. is roughly $100, with sports accounting for roughly 20% of that fee.
The top 10 most expensive cable affiliate fees in the U.S. are all sports channels — mostly regional sports networks — with ESPN being by far the most expensive at roughly $8 monthly.
Our thought bubble, via Kendall: When people pay their monthly TV bills, their money goes to distributors, like AT&T, which in turn pay networks, like ESPN, which in turn pay sports leagues for broadcast rights.
With live sports on hold, that chain is currently broken — and the battle over who should foot the bill has begun.
On top of that, these sports-less times could result in consumers gaining a better understanding what they're paying for sports programming (which is currently mostly re-runs) — something that could result in more cord-cutting.
3. 📺 Amazon gets rights to Saturday NFL game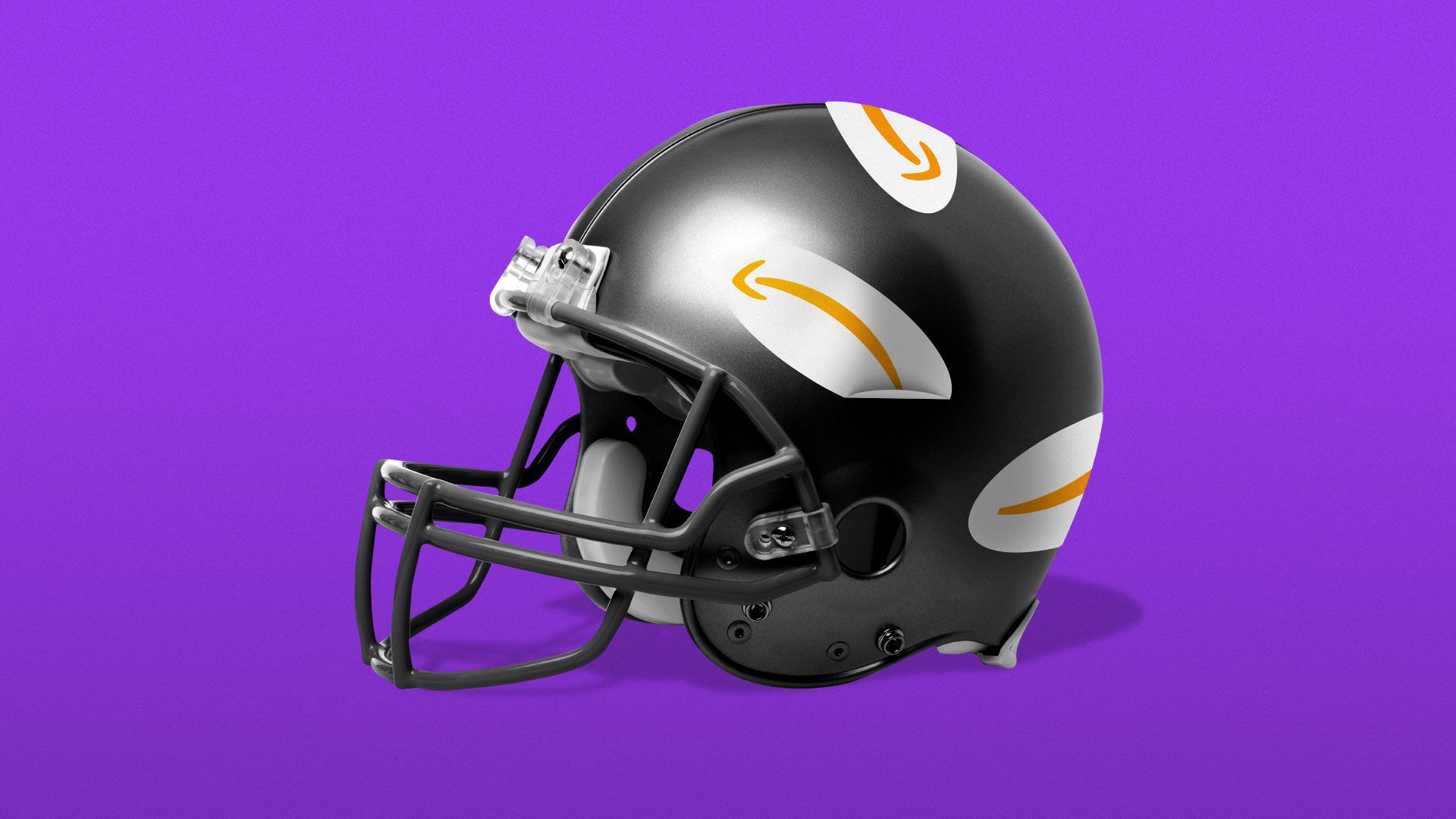 Amazon and the NFL have signed a new, three-year deal to stream 11 Thursday Night Football games each year on Prime Video and Twitch, writes Axios' Jeff Tracy.
Why it matters: The deal also includes exclusive rights for one Saturday game each season, signaling a potential sea change in the landscape of sports viewership at large.
By the numbers: In 2017, Amazon paid the NFL $50 million to stream 10 TNF games; in 2018, they renewed their deal for two years at $65 million per season.
4% growth overall: TNF viewership grew by 4% year-over-year, up to 15.4 million viewers in 2019.
43% growth digitally: One million of those viewers came from digital platforms like Amazon Prime and Twitch — a 43% increase year-over-year.
So, the NFL keeps a growing audience happy, while Amazon can remain confident its money is being spent wisely. (Terms of the deal have not been announced, but suffice it to say they can afford it.)
Between the lines: Netflix, with its 182 million subscribers, is still king, but Prime Video isn't far behind with 150 million. And the way Amazon grows that base (passively opting annual Prime subscribers into Prime Video) makes them a particularly worthy contender.
The bottom line: There hasn't been a streaming-only NFL game since Yahoo dove into this pool with 2017's London game, so the annual "Amazon game" will be picked through with a fine-toothed comb as cord-cutting continues to grow and traditional network broadcasts are no longer the obvious choice for the NFL.
4. 📸 Sports in action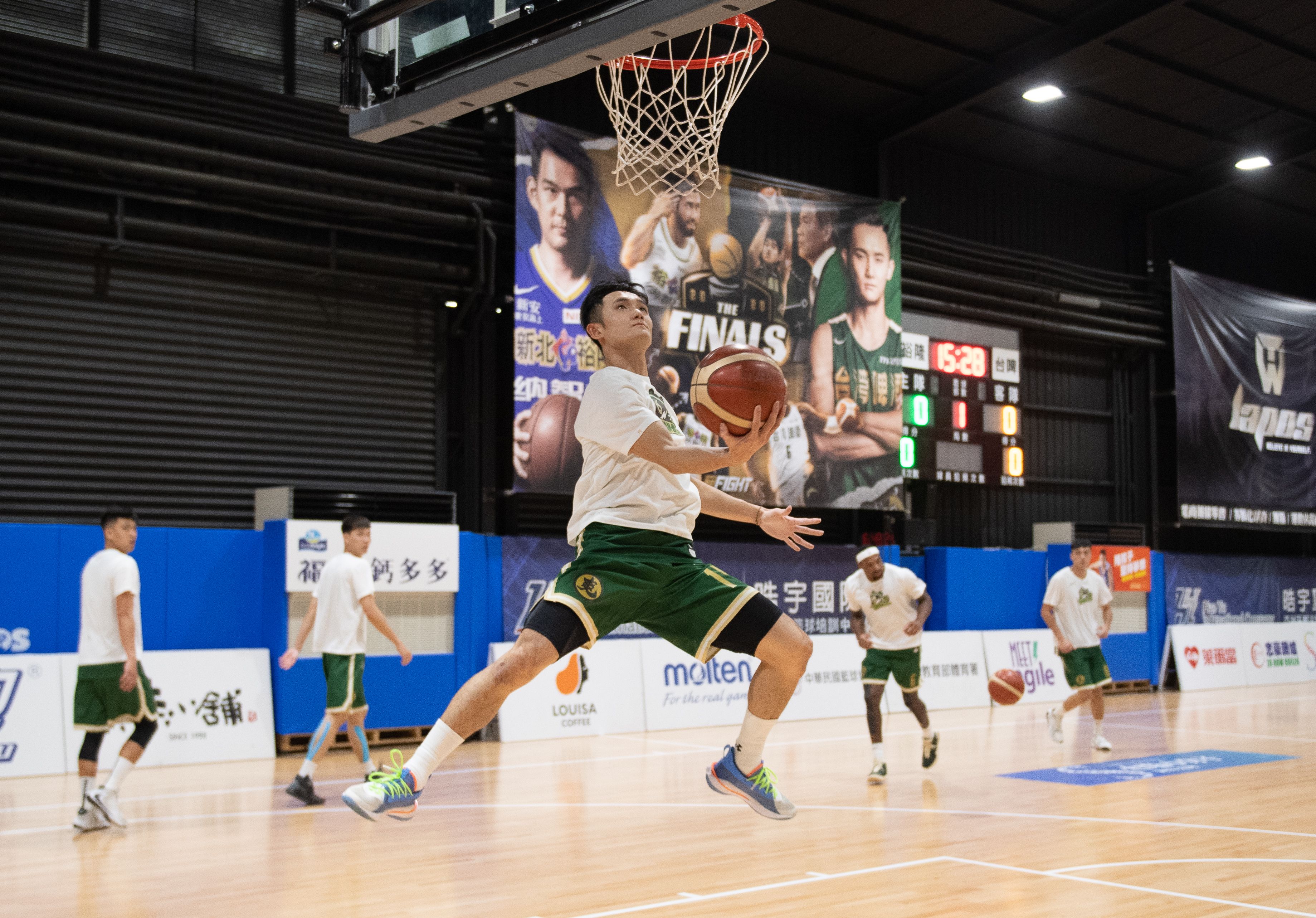 NEW TAIPEI CITY, Taiwan — There is only one basketball league on the planet still operating, and the last game of the season just concluded, with Taiwan Beer beating the Yulon Luxgen Dinos in Game 6 of the SBL Finals to win their fifth championship.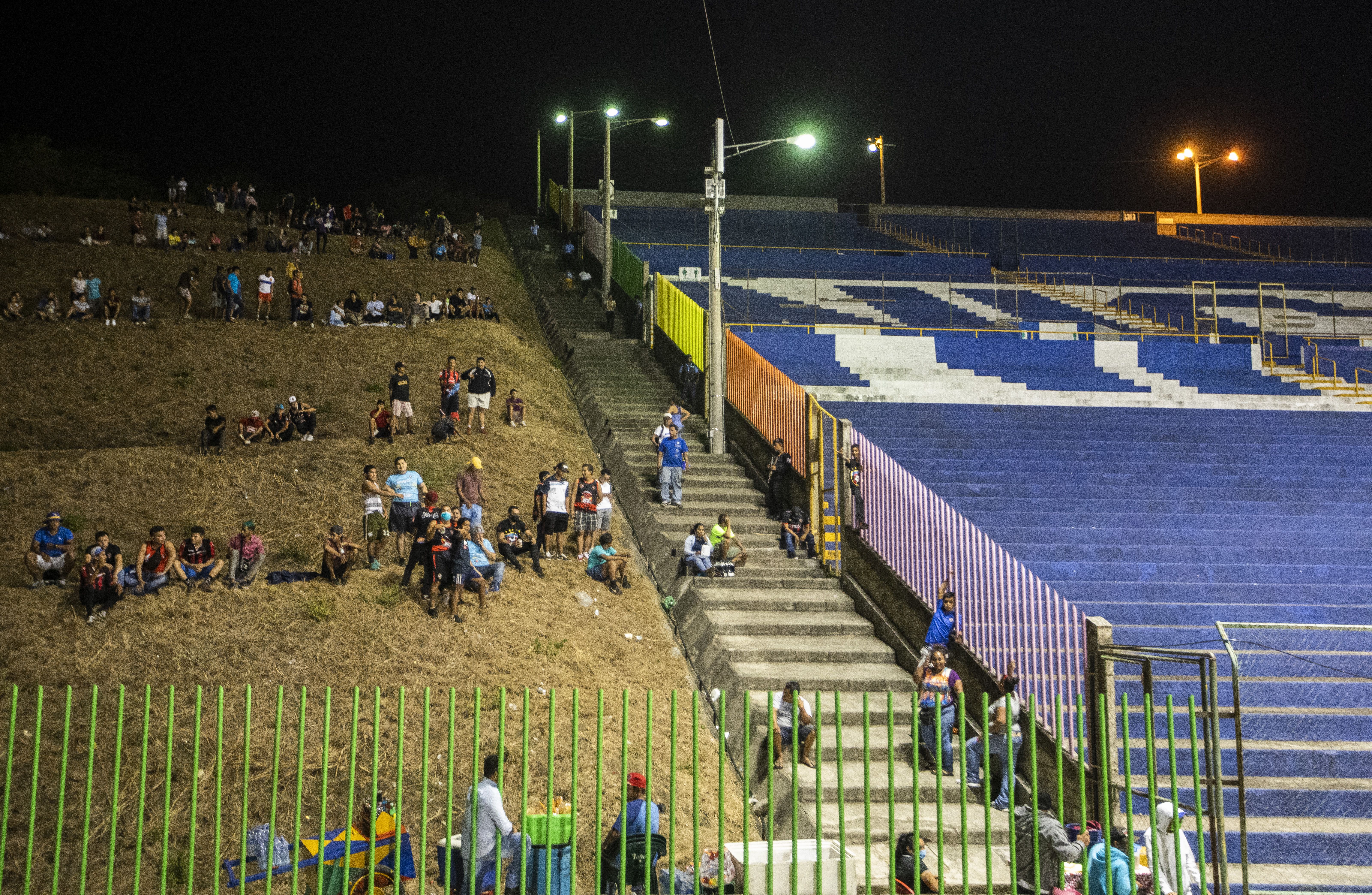 MANAGUA, Nicaragua — Fans watch a game from outside a stadium during the second leg semifinal match between Managua FC and Deportivo Walter Ferretti.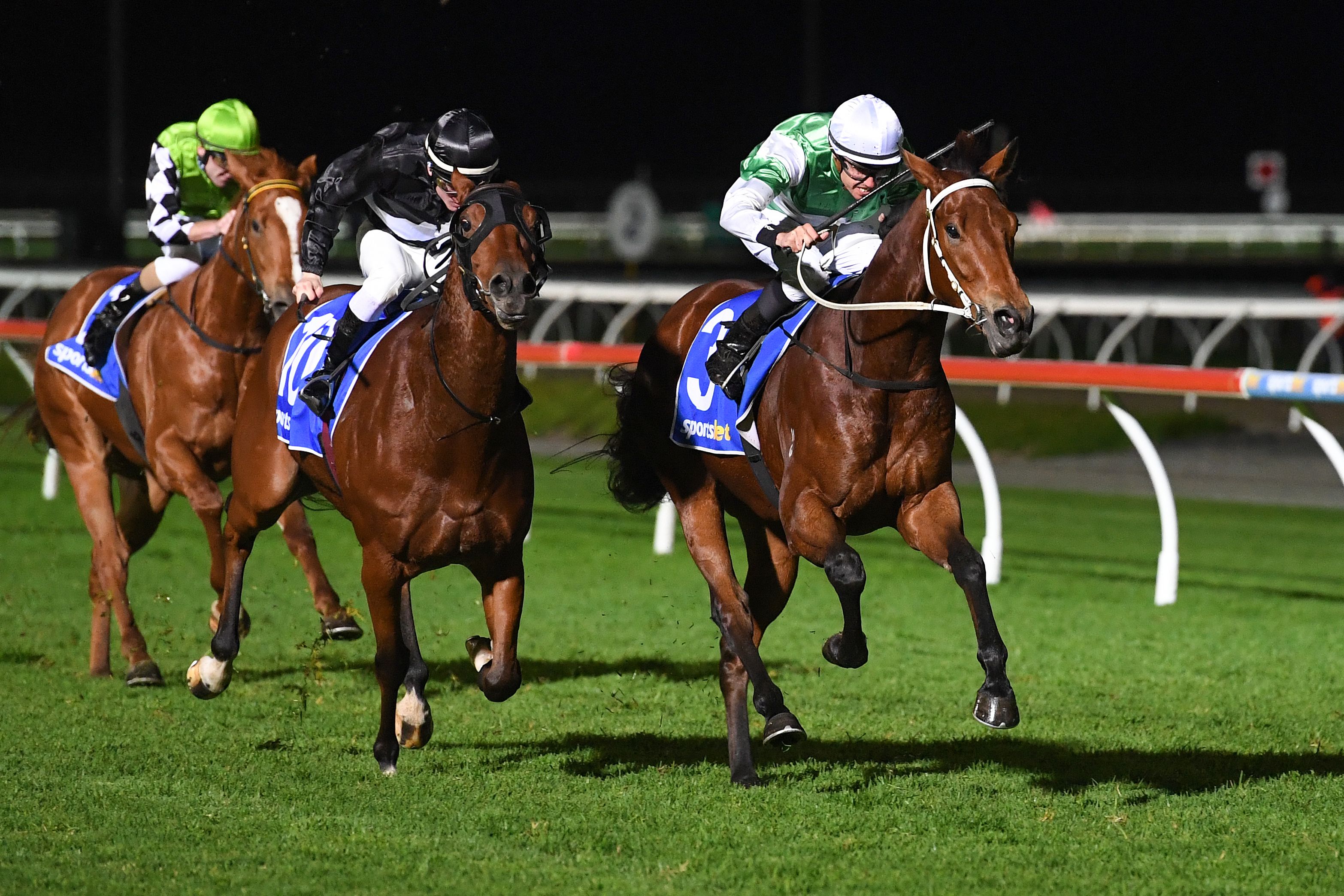 PAKENHAM, Australia — The horses are still racing down under.
5. 📸 Working (out) from home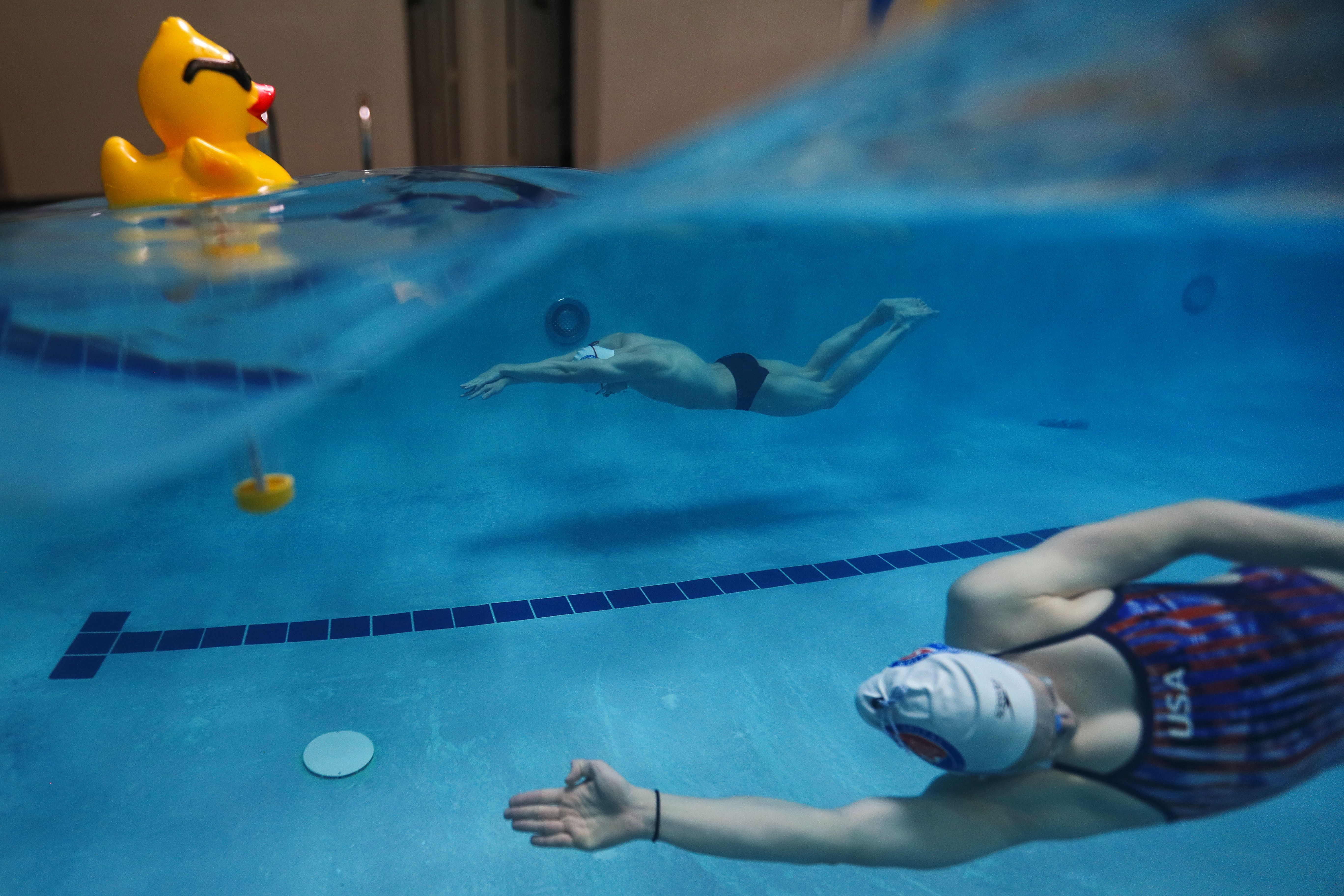 POTOMAC, Maryland — Olympic hopeful Phoebe Bacon trains with her brother at a family friend's indoor 15-meter pool.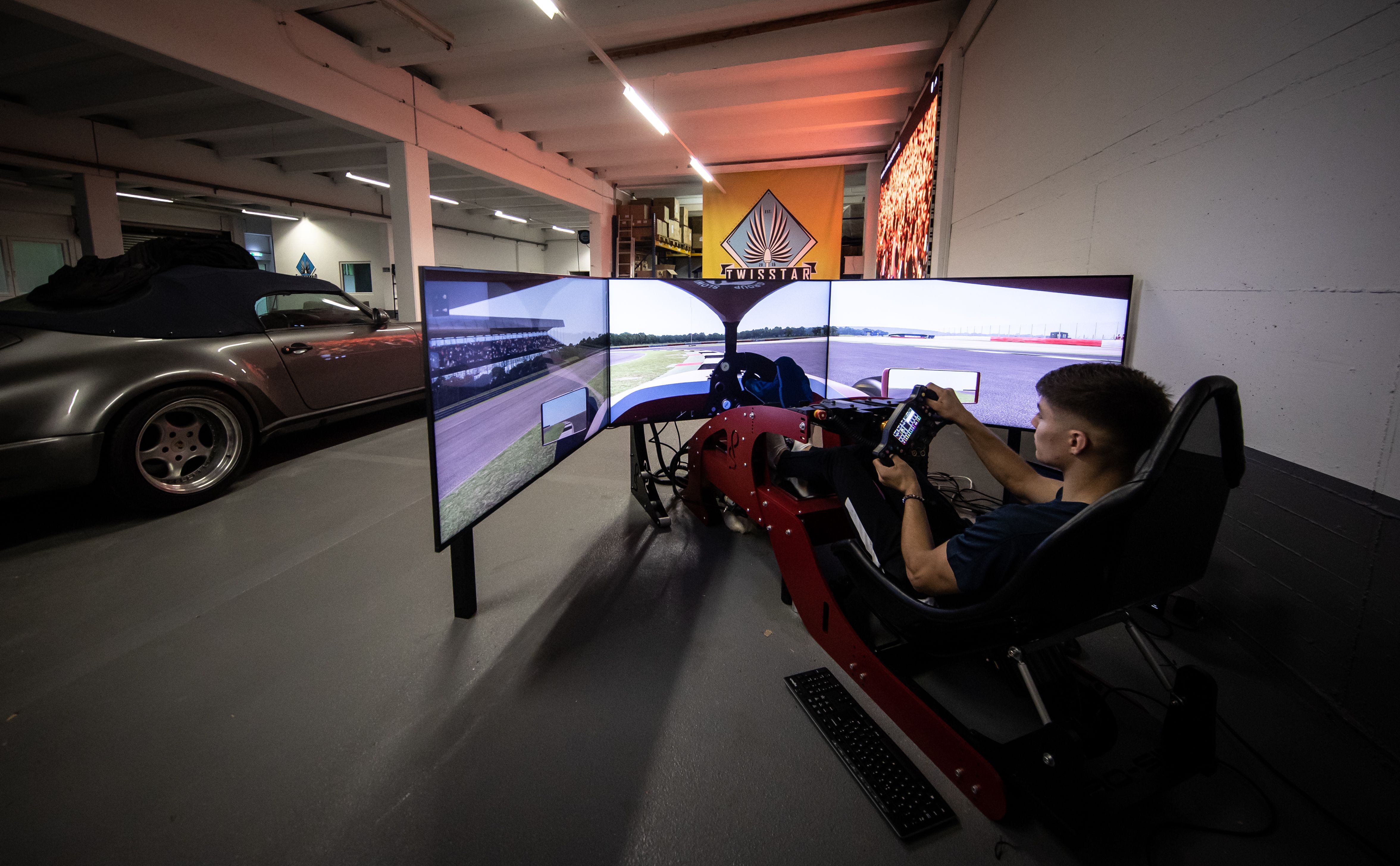 BOCHUM, Germany — F3 driver Lirim Zendeli trains on a race simulator in a garage.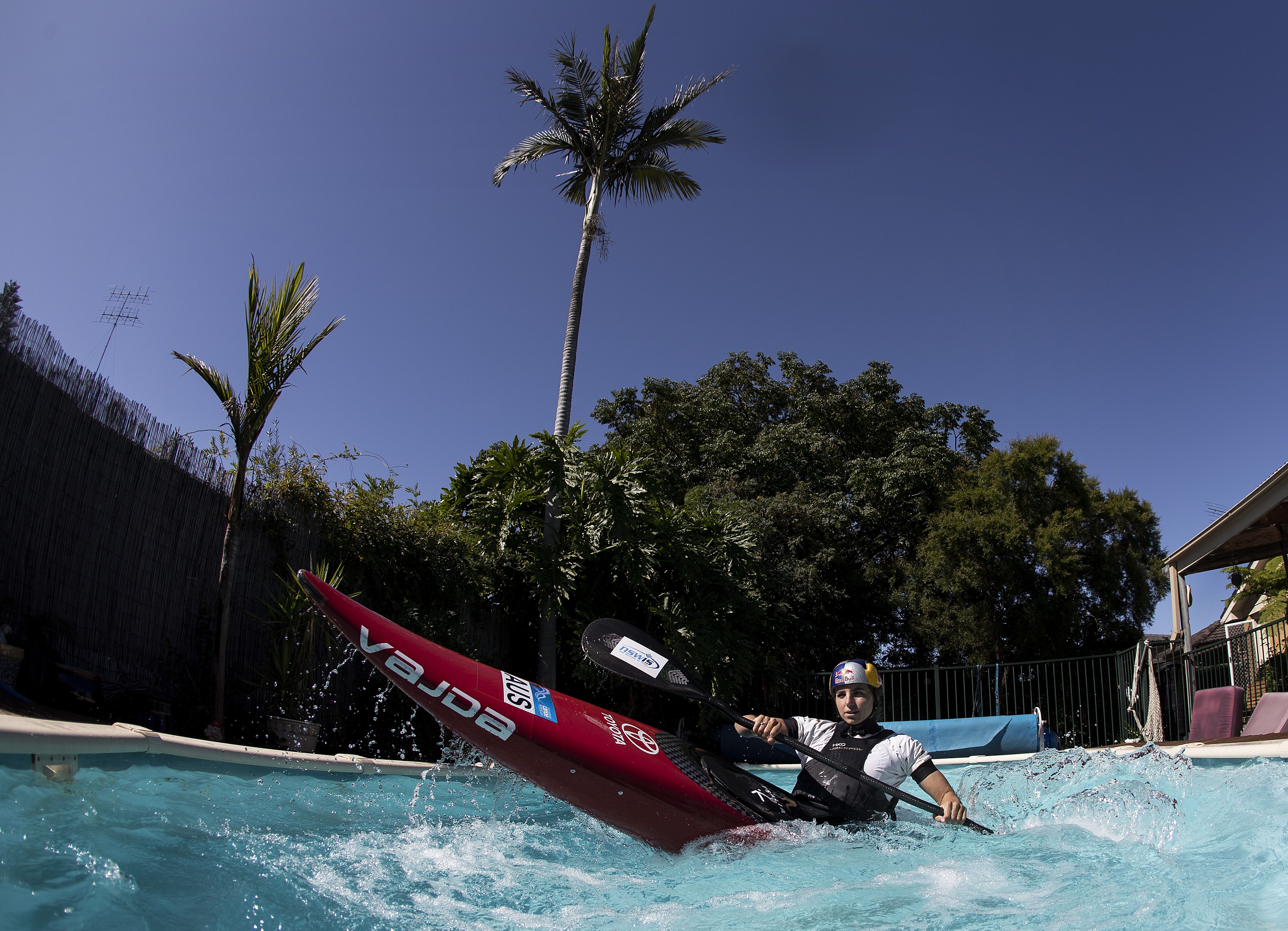 SYDNEY, Australia — Two-time Olympic medalist Jess Fox trains inside her kayak at her home swimming pool.
6. April 30, 1939: ⚾️ Gehrig says goodbye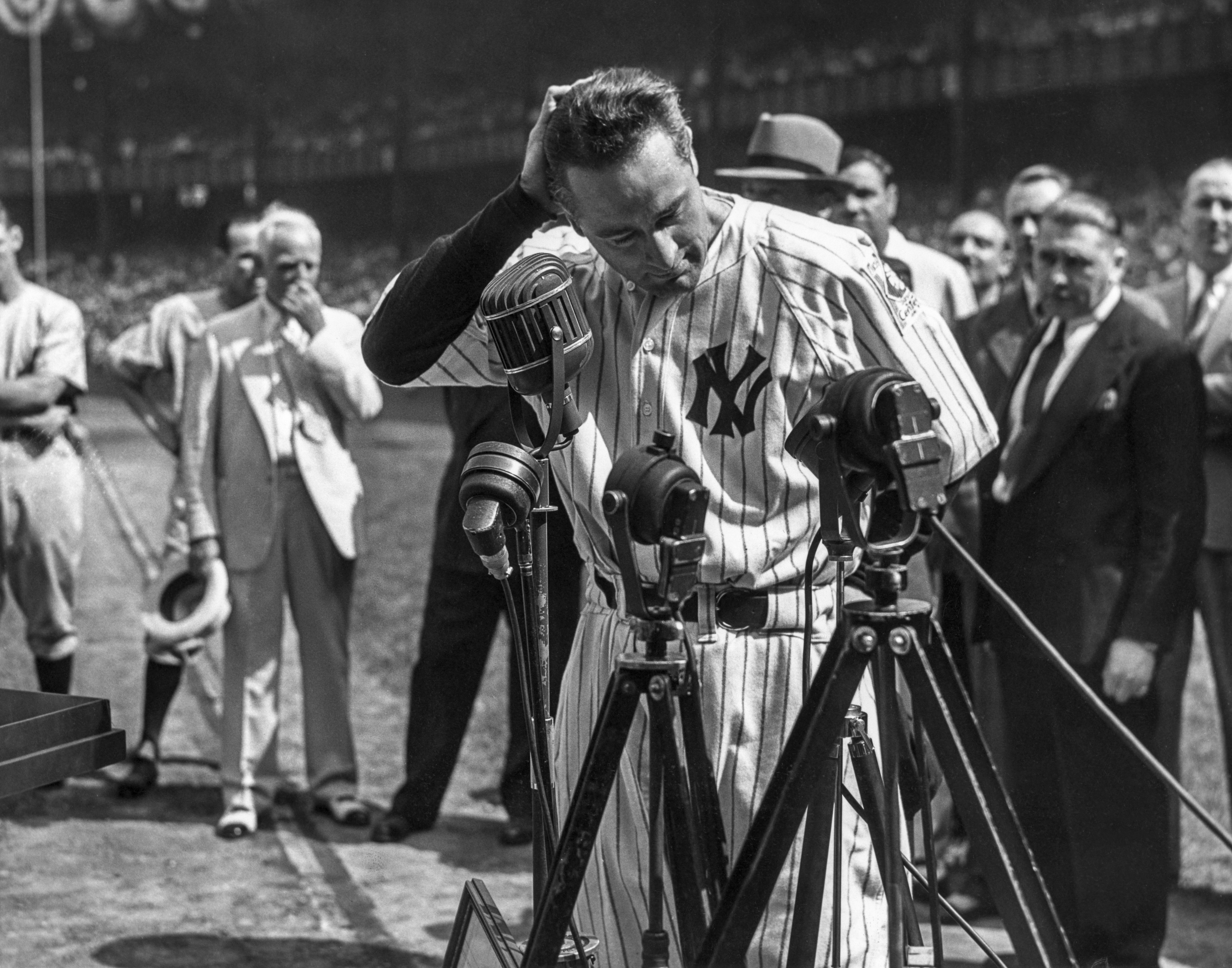 81 years ago today, Yankees legend Lou Gehrig played in his 2,130th consecutive game, a 3-2 loss to the Washington Senators.
Why it matters: Not only was 2,130 the gold standard for nearly 60 years, but this was also the final game of Gehrig's Hall of Fame career due to his declining health.
The streak: On June 1, 1925, the 21-year-old Gehrig pinch hit for Pee-Wee Wanninger in the 8th inning (also against the Senators!). He'd never miss another game.
By the numbers: Gehrig didn't only play every day; he was arguably one of the 10 or 15 greatest players of all time.
His 114.1 WAR ranks 18th, but only one player (Kid Nichols, a pitcher born in 1869) compiled more WAR in fewer seasons.
His 1,995 RBI ranks seventh and his .447 on-base percentage ranks fifth.
His 1.080 OPS ranks third, behind only Babe Ruth (1.164) and Ted Williams (1.116).
The bottom line: For as decorated and accomplished a player as he was, he might be even more well known for the "Luckiest Man" speech he gave at Yankee Stadium on July 4, 1939, just a few months after his retirement.
Two years later, ALS claimed his life, and 54 years after that, Cal Ripken Jr. broke his Iron Man streak. But Gehrig lives on in that stadium, that speech and in the fabric of the sport itself.
🎙 Go deeper: The full text of his speech (Baseball HOF)
8. The Ocho: 🇯🇵 Bo-taoshi
Bo-taoshi is a Japanese capture-the-flag-like game, where two teams compete for control of a single large pole.
Each team is split into two groups of attackers, who start near the other team's pole, and defenders, who begin in a defensive formation around their own pole.
A team is victorious if it is able to lower the pole of the opposing team to a thirty-degree angle before the other team reaches this goal.
🎥 Go deeper: See Bo-taoshi in action (YouTube)
9. 🏈 NFL trivia
25 quarterbacks have been drafted 1st overall in the common draft era (since 1967), but only three have gone on to win both an NFL MVP and a Super Bowl.
Question: Can you name all three?
Hint: Two won a Super Bowl with the same team, while the other won four Super Bowls in the 1970s.
Answer at the bottom.
10. ❤️ Why we love sports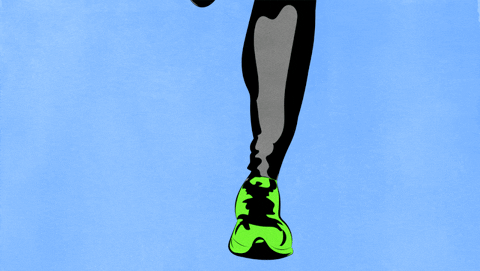 Taylor K. (Marietta, Georgia) writes:
"Back in 2011, I was a competitive track and field athlete competing in the two-mile race for our county junior championship. A few days before the race, my Granny, who was my biggest supporter and a constant presence in the stands, passed away from cancer.
"As I was rounding the track on race day, heading into the halfway point, I heard the cheers from the crowd and felt a lift in my legs. I left the group of runners competing for second-place and started chasing after the leader who had pulled away.
"I never caught him and finished in second place. But my time was 10:12 — 20 seconds better than my previous best — and my second-mile split was almost identical to my first mile.
"I know that my Granny is with me everyday since she passed, but on that day it felt like she reached down and gave me an extra boost. Hours later, my younger brother scored five goals in his lacrosse game — more than his season total."
✍️ Submit your story: Do you have a fondest sports memory? Or an example of sports having a positive impact on your life? If you'd like to share, simply reply to this email. We'll be telling your stories until they run out.
Talk tomorrow,
Kendall "Would wear that Amazon football helmet" Baker
Trivia answer: John Elway, Peyton Manning, Terry Bradshaw