Happy Monday! Still angry about that Kentucky Derby finish? Me too.
🏒 Two big NHL games tonight (NBCSN): The Blue Jackets face elimination against the Bruins (7pm ET), and the Avalanche face elimination against the Sharks (10:00).
🏀 NBA playoffs continue (TNT): Bucks at Celtics (7pm); Warriors at Rockets (9:30)
1 big thing: 🏀 Who are the 10 best players in the NBA?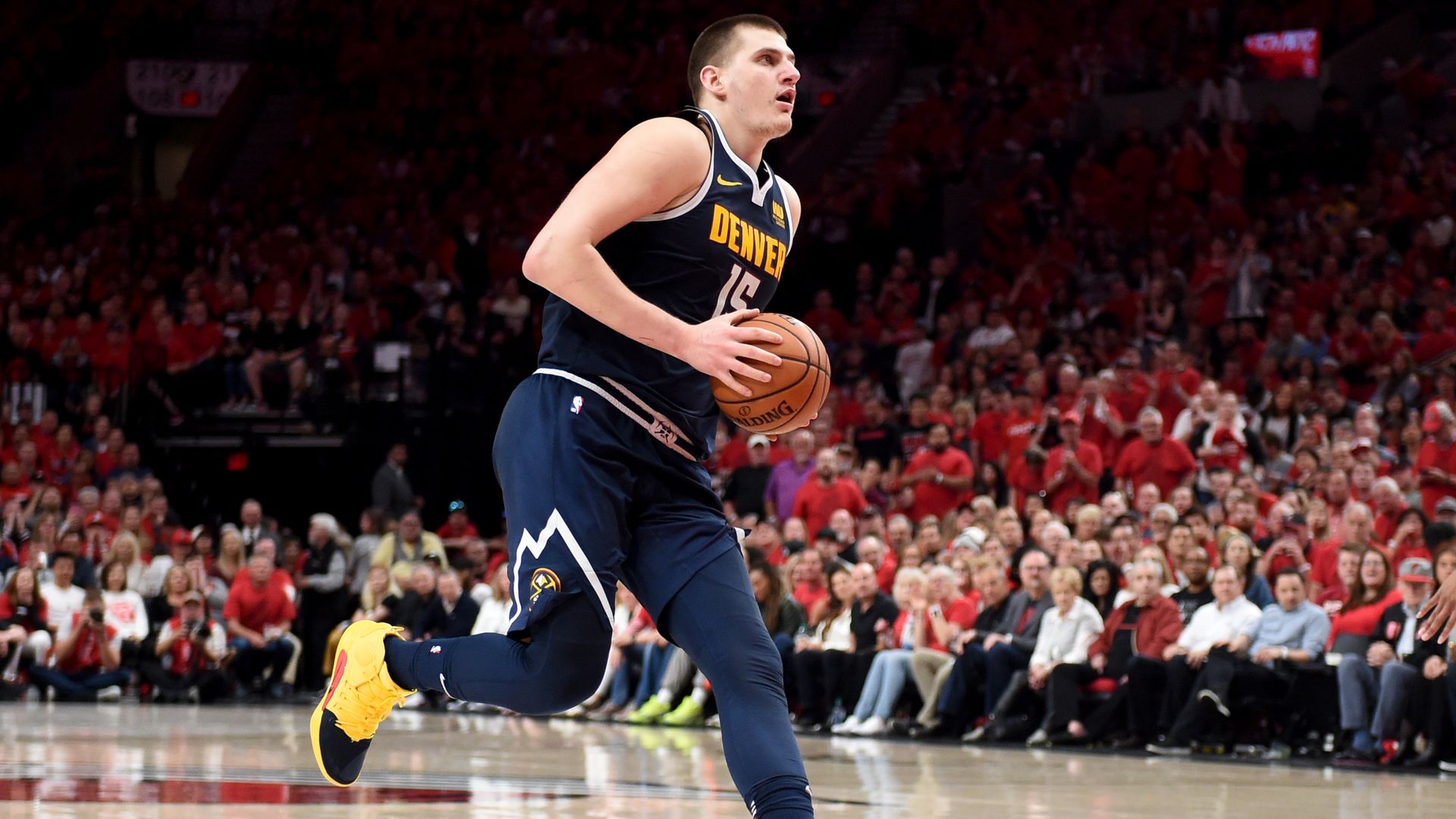 We're going to keep things light this morning. No in-depth story at the top. No massive playoff recap. But rather, a simple question: Who are the 10 best players in the NBA?
I found myself struggling to answer that this weekend, as I watched superstar after superstar put on a show in the playoffs.
This is, of course, what makes the NBA so great. The league's talent pool is incredibly deep, and the game of basketball seems almost tailor made for the social media age (constant highlights, no helmets, everyone plays both sides of the ball, etc.).
But seriously, who are the 10 best players?
Nikola Jokic notched his fourth triple-double of the playoffs last night (21-12-11) and has been flat-out absurd. He's probably top-five in the MVP race, but would you feel comfortable saying he's a top-five player? Or even top 10?
Kawhi Leonard is the first player in NBA history to average 30 points, five rebounds and three assists on an effective field goal percentage greater than 65% through all nine postseason games. Where does he rank? Top three? Top five?
More questions: Where does Kevin Durant rank? No. 1? No. 2? And how about James Harden and Steph Curry? Are Damian Lillard and Kyrie Irving in your top 10? Is Giannis Antetokounmpo? Is Joel Embiid?
Newsflash: If everyone I just mentioned is a top-1o player, that leaves just one spot open, which of course goes to Mr. LeBron James.
That would mean Anthony Davis isn't on the list. Neither is MVP candidate Paul George. Or his teammate Russell Westbrook. Or [insert stud here].
The bottom line: The NBA is loaded with superstar talent, which makes it extremely difficult — and also extremely fun — to identify the 10 best players.
Grab some coworkers and debate amongst yourselves. Make lists and compare them. Have some fun.
P.S. ... Determining the top five players is even harder.
2. 🏈 Clemson is the new "Quarterback U"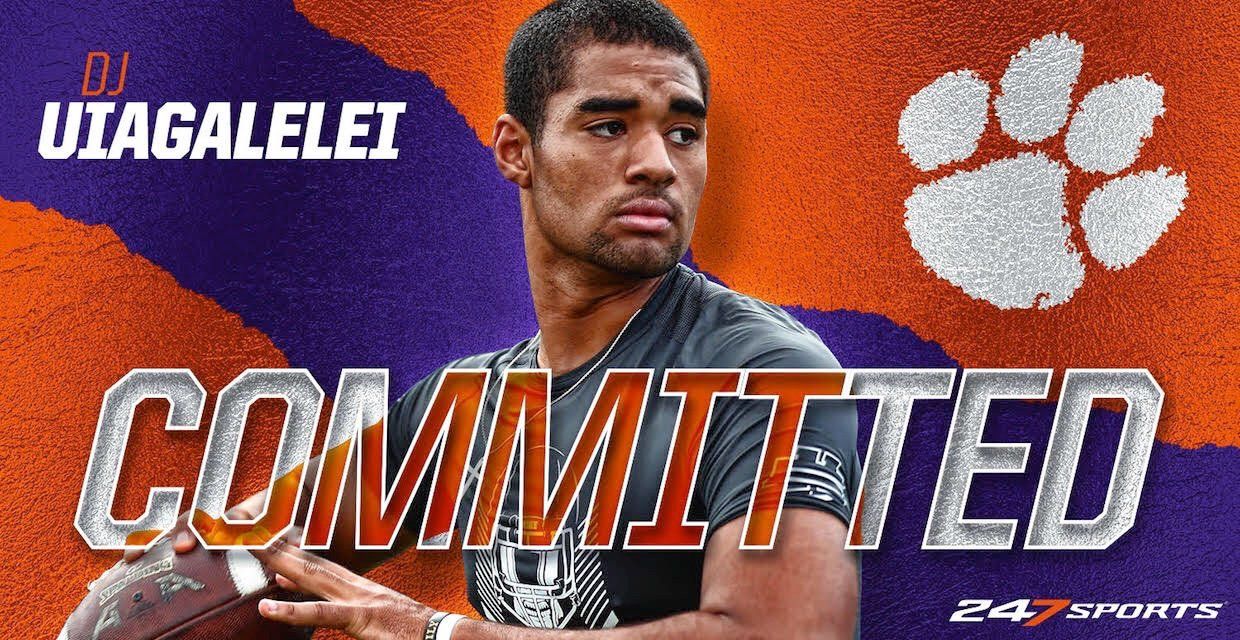 Courtesy: 247Sports
D.J. Uiagalelei, widely considered the best quarterback in the 2020 recruiting class, committed to Clemson yesterday. The six-foot-four-inch Bellflower, California, native was also considering Oregon.
Why it matters: Uiagalelei will follow in the footsteps of the No. 1 QB in the 2018 recruiting class, Trevor Lawrence, who followed in the footsteps of Deshaun Watson, widely considered the No. 1 QB in the 2014 class.
In other words, head coach Dabo Swinney has not only turned Clemson into a national powerhouse; he's turned Clemson into the modern day "Quarterback U," with Oklahoma the only other school in the running.
The backdrop: The "Quarterback U" moniker has been used by sportswriters for decades. In some cases, it implies that the school routinely recruits top prospects who flourish in college; in other cases, it's more about how those prospects end up doing in the NFL.
In the 1960s, Purdue earned the nickname due to its consistent pipeline of signal-callers. Between 1967 and 1974, two of them — Len Dawson and Bob Griese — started five Super Bowls, winning three. Drew Brees, of course, came later. He's pretty good, too.
In the 1980s, the term was most often applied to Miami, which produced the likes of Jim Kelly, Bernie Kosar, Vinny Testaverde and Gino Torretta.
From the mid-1980s through the 1990s, BYU was dubbed "Quarterback U" thanks to big names like Jim McMahon, Steve Young and Ty Detmer.
This century: USC has produced multiple NFL QBs (Carson Palmer, Matt Leinart, Matt Cassel, Mark Sanchez, Cody Kessler, Sam Darnold).
Others: Michigan, Washington and Stanford have also churned out their fair share of signal-callers over the years.
3. ⚽️ Man United miss out on Champions League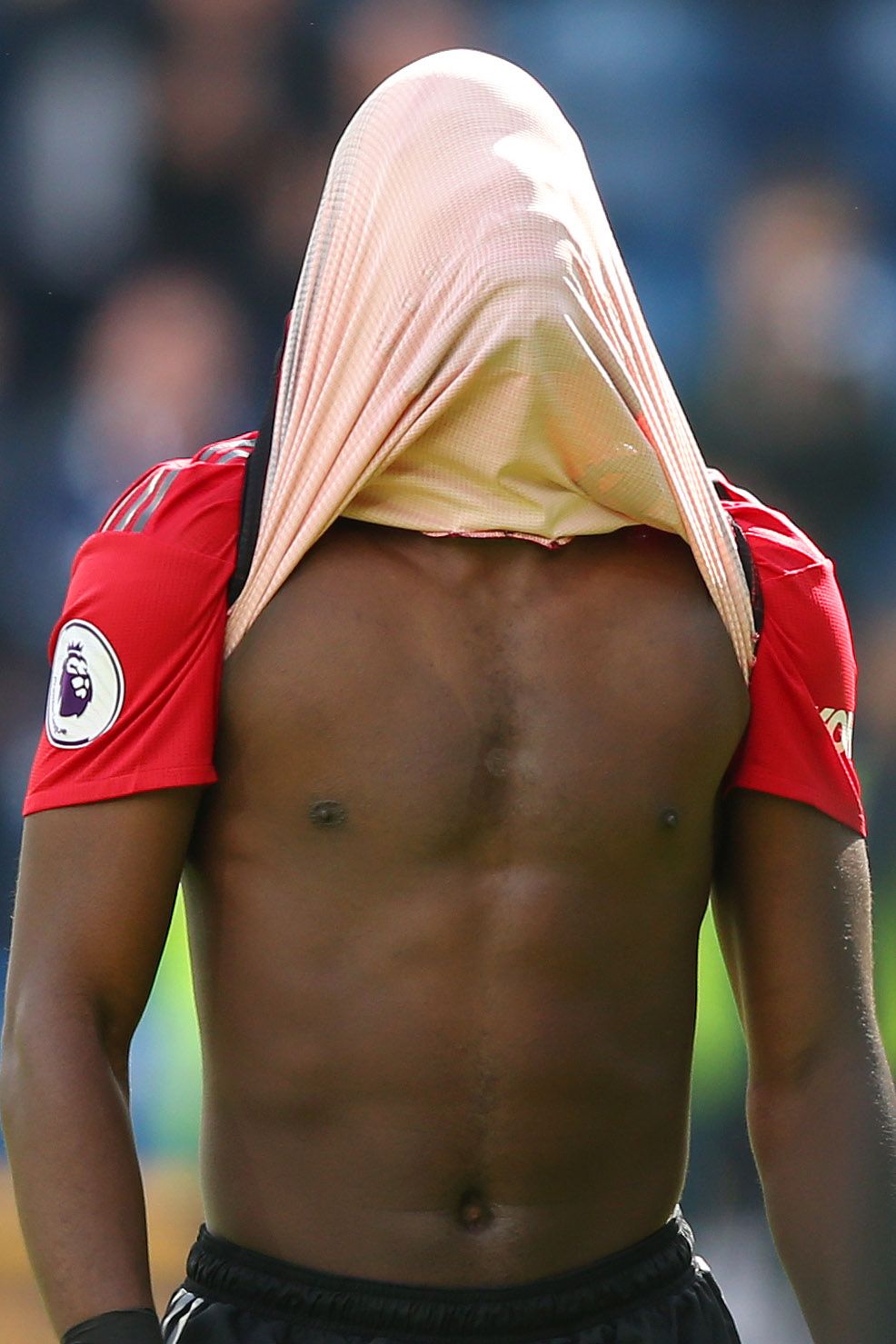 Paul Pogba and Manchester United are struggling. Photo: Alex Livesey/Getty Images
Manchester United's slim chances of finishing in the top-four in the Premier League — and earning a place in next season's Champions League — ended with an embarrassing 1-1 draw at last-place Huddersfield yesterday.
By the numbers: Two wins in their past 11 games; the defense has conceded a goal in 14 straight games (United's longest streak since 1970); and the offense has scored two goals in a game just once in the past two months.
The big picture: On the heels of this dismal end to the season, the most worrying thing for the once dominant club is that "there is no guarantee things will get better any time soon," writes ESPN's Rob Dawson.
Goalkeeper David De Gea is entering the final year of his contract, Paul Pogba's future is uncertain and the roster as a whole isn't working. "This is not a team," said former United defender Gary Neville. "[Manager] Ole Gunnar Solskjaer needs to dismantle this piece by piece."
And while it's tempting to think that money will solve everything, there's nothing from United's recent past to suggest that will be the case. Since Sir Alex Ferguson retired six years ago, the club has spent £600 million acquiring talent — yet failed to move the needle.
"It's difficult to think of the last signing who has been an out-and-out success. Zlatan Ibrahimovic? Robin van Persie in 2012? It is an uncomfortable truth for … the scouts, analysts and deal-makers who have been tasked with spending the money," writes Dawson.
P.S. ... Liverpool's dramatic 3-2 win over Newcastle on Saturday means Manchester City can't afford a loss or draw against Leicester City today (3pm ET) if they want to win the league.
Current standings: 1. Liverpool (94 pts), 2. Manchester City (92), 3. Chelsea (71), 4. Tottenham (70), 5. Arsenal (67), 6. Manchester United (66)
4. ⚾️ MLB league leaders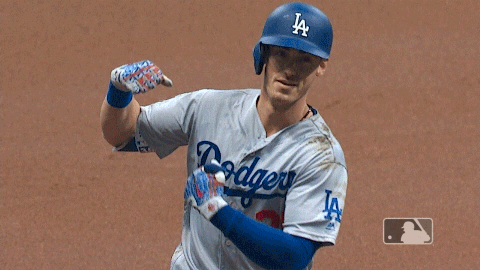 For the first time all season, every team is playing at least six games this week. Let's take a look at the top performers thus far as baseball gets into full swing.
AL batting
AVG: 1. Hunter Dozier, KC (.343); 2. Trey Mancini, BAL (.336), 3. Michael Brantley, HOU (.336); T4. Tim Anderson, CWS (.333); T4. Elvis Andrus, TEX (.333); T4. Josh Reddick, HOU (.333)
HR: T1. Jay Bruce, SEA (11); T1. Joey Gallo, TEX (11); T1. Eddie Rosario, MIN (11); T1. Gary Sanchez, NYY (11); T5. Khris Davis, OAK (10); T5. Edwin Encarnacion, SEA (10)
RBI: 1. Jose Abreu, CWS (33); T2. Adalberto Mondesi, KC (30); T2. Domingo Santana, SEA (30); T4. Alex Gordon, KC (27); T4. George Springer, HOU (27); T4. Luke Voit, NYY (27)
AL pitching:
ERA: 1. Tyler Glasnow, TB (1.47); 2. Marcus Stroman, TOR (2.20); 3. Spencer Turnbull, DET (2.31); 4. Domingo German, NYY (2.35); 5. Mike Minor, TEX (2.40)
Wins: T1. Domingo German, NYY (6); T1. Tyler Glasnow, TB (6); T3. Jose Berrios, MIN (5); T3. Marco Gonzales, SEA (5); T3. Justin Verlander, HOU (5)
Saves: 1. Shane Greene, DET (13); 2. Brad Hand, CLE (10); 3. Ken Giles, TOR (8); T4. Aroldis Chapman, NYY (7); T4. Roberto Osuna (7)
NL Batting:
AVG: 1. Cody Bellinger, LAD (.412); 2. Jeff McNeil, NYM (.347); 3. Christian Yelich, MIL (.346); 4. Melky Cabrera, PIT (.337); 5. Paul DeJong, STL (.336)
HR: 1. Christian Yelich, MIL (15); 2. Cody Bellinger, LAD (14); T3. Javier Baez, CHC (11); T3. Pete Alonso, NYM (10); T3. Rhys Hoskins, PHI (10); T3. Marcell Ozuna, STL (10); T3. Joc Pederson, LAD (10)
RBI: 1. Cody Bellinger, LAD (38); 2. Christian Yelich, MIL (36); 3. Rhys Hoskins, PHI (31); 4. Marcell Ozuna, STL (29); T5. Pete Alonso, NYM (27); T5. Nolan Arenado, COL (27)
NL Pitching:
ERA: 1. Zach Davies, MIL (1.56); 2. Luis Castillo, CIN (1.97); 3. Caleb Smith, MIA (2.00); 4. Max Fried, ATL (2.11); 5. Jordan Lyles, PIT (2.20)
Wins: 1. Zack Greinke, ARI (5); T2. Jake Arrieta, PHI (4); T2. Zach Davies, MIL (4); T2. Zach Eflin, PHI (4); T2. Max Fried, ATL (4); T2. Jose Quintana, CHC (4); T2. Brandon Woodruff, MIL (4)
Saves: 1. Kirby Yates, SD (14); 2. Kenley Jansen, LAD (12); T3. Josh Harder, MIL (9); T3. Jordan Hicks, STL (9); T3. Will Smith, SF (9); T3. Felipe Vázquez, PIT (9)
5. PSU men's and Maryland women's lax earn No. 1 seeds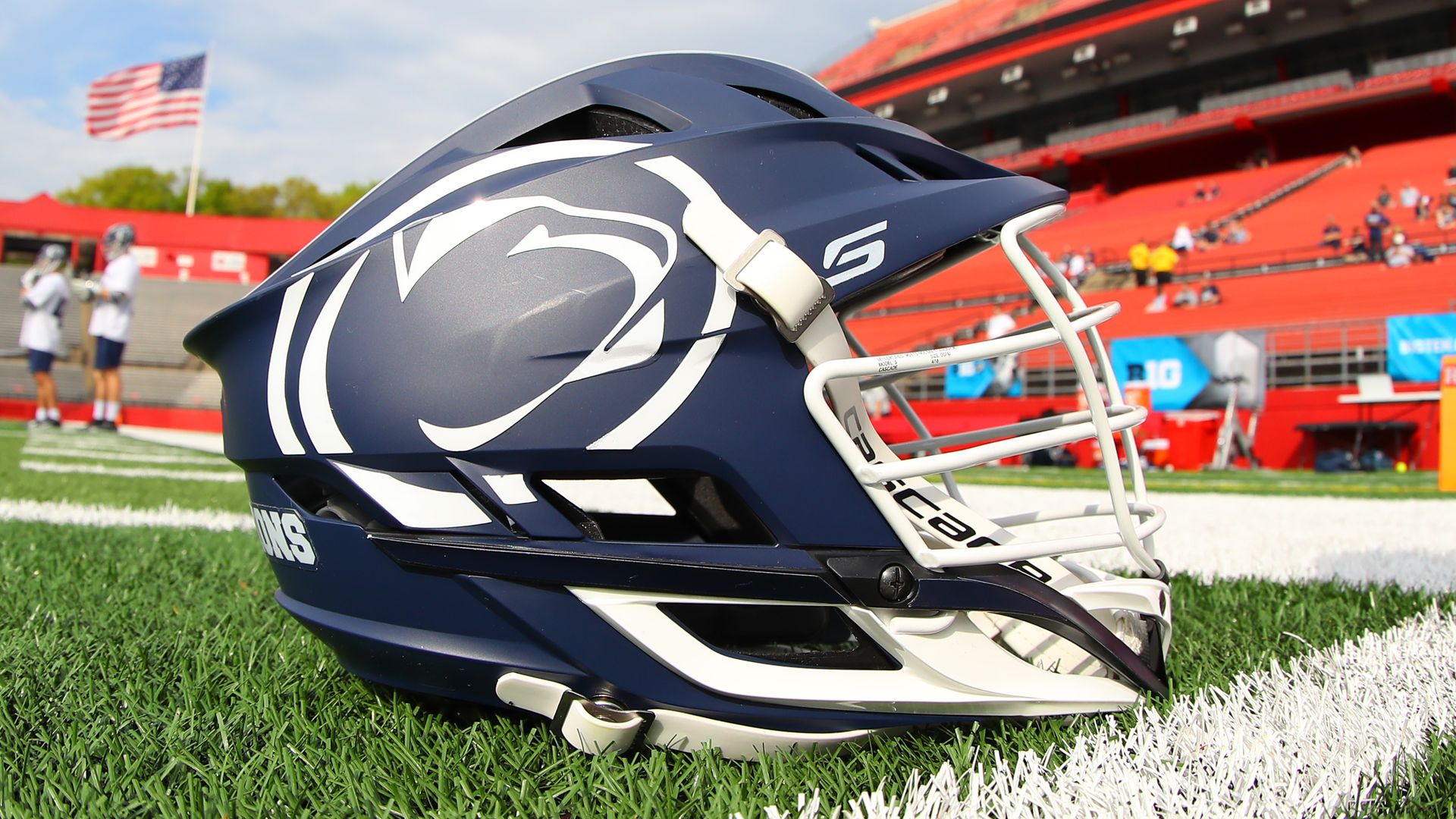 Men
The bracket for the 2019 NCAA men's lacrosse tournament was released last night, with No. 1 ranked Penn State — which has never won a tournament game — earning the top overall seed.
Seeds 2-8: 2. Duke, 3. Virginia, 4. Penn, 5. Yale, 6. Towson, 7. Notre Dame, 8. Loyola
Unseeded automatic bids: Georgetown, Robert Morris, Army, Richmond, Marist, UMBC (the latter two will face off in a play-in game on Wednesday, with the winner advancing to take on Penn State)
At-large bids: Johns Hopkins, Maryland, Syracuse
Women
In the women's bracket, Maryland — which fell to Northwestern in the Big Ten championship yesterday, but went 18-1 on the season — earned the top overall seed.
Seeds 2-8: 2. Boston College, 3. UNC, 4. Northwestern, 5. Syracuse, 6. Virginia, 7. Princeton, 8. Michigan
Unseeded automatic bids: Florida, Stony Brook, Richmond, Jacksonville, Georgetown, High Point, James Madison, Fairfield, Wagner, USC, Loyola, Mercer
At-large bids: Colorado, Dartmouth, Denver, Johns Hopkins, Navy, Notre Dame, Penn, Stanford
Look:
6. ⚾️ May 6, 1998: Kerry Wood's 20-strikeout game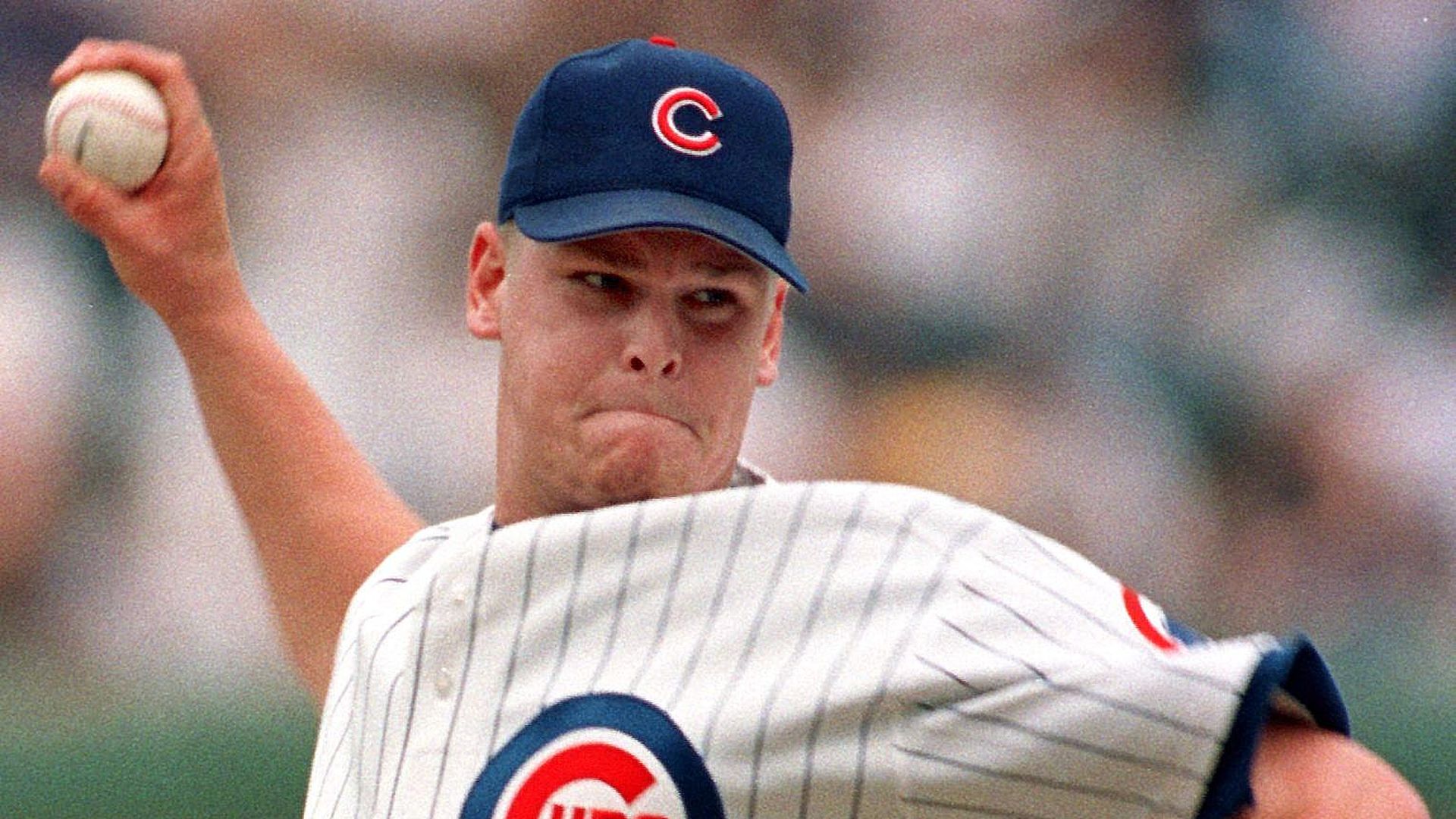 21 years ago today, 20-year-old Kerry Wood threw his historic 20 strikeout game, tying Roger Clemens' major league record in just the fifth start of his career.
Details: In addition to striking out 20 batters, Woods tossed a one-hitter and didn't allow a single walk in a shutout performance.
Houston's lone hit came in the third inning when Ricky Gutiérrez hit a grounder that just missed the glove of Cubs third baseman Kevin Orie. A few inches to the left and Wood would've had a no-hitter.
Since then, only the Nationals' Max Scherzer has been able to reach 20 strikeouts in a game.
Go deeper:
7. 🏒 NHL trivia
The Hurricanes' sweep of the Islanders was only their second in franchise history, with the last one coming in 1986 against the Quebec Nordiques.
Question: Where was the Hurricanes franchise based at that time and what was their team name?
Hint: East Coast
Answer at the bottom.
8. The Ocho: 🚲 Cycling's "unicorn prince"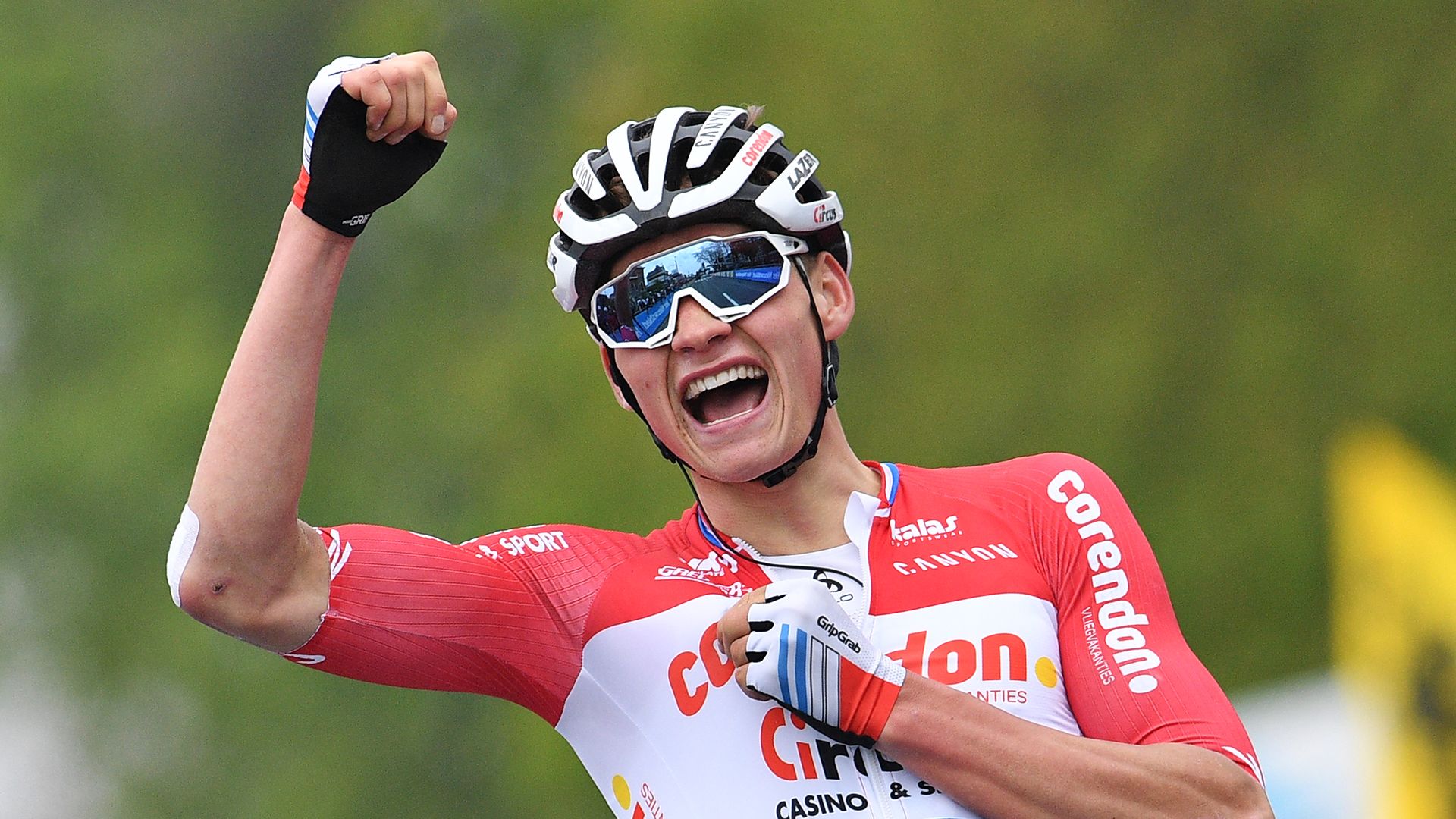 "Imagine turning a sport inside out with one of the most thrilling victories you'll ever see, and then basically saying: Well, that was cool. Now it's time to do something different."
"That's Mathieu van der Poel," writes the WSJ's Jason Gay (subscription).
Background: Van der Poel is the reigning world champion in the winter sport of cyclocross, which is basically a steeplechase through mud. And in the summer, he shifts to mountain biking, where he's considered a top contender for the 2020 Summer Olympics.
Driving the news: It's what happened over the last few months, however, that has installed van der Poel as cycling's "reigning unicorn prince," writes Gay.
"For the first time, he threw himself into road cycling's 'classics' season — gritty, often drizzly single-day races that can play out like six-hour bar fights."
In just a handful of starts, he won a remarkable six races … and then — poof! — he disappeared and retreated back to mountain biking, as was the plan all along.
The bottom line: One cycling writer compared van der Poel's classics debut to a "meteorite blazing across the night sky."
As for Gay, an avid cycling fan himself, it reminded him of watching Prince play the drums — "nobody's supposed to be that good at that much stuff."
See you tomorrow,
Kendall "Horse racing stinks" Baker
Trivia answer: Hartford Whalers