Axios Sports
August 09, 2022
👋 Good morning! Big news in Axios land: We're now part of Cox Enterprises, after our five-year-old, 500-person media company sold for $525 million.
🏀 Developing story: The Kevin Durant-Nets standoff is heating up. More tomorrow...
Today's word count: 1,498 words (6 minutes).
Let's sports...
1 big thing: ⚾️ Japan's national obsession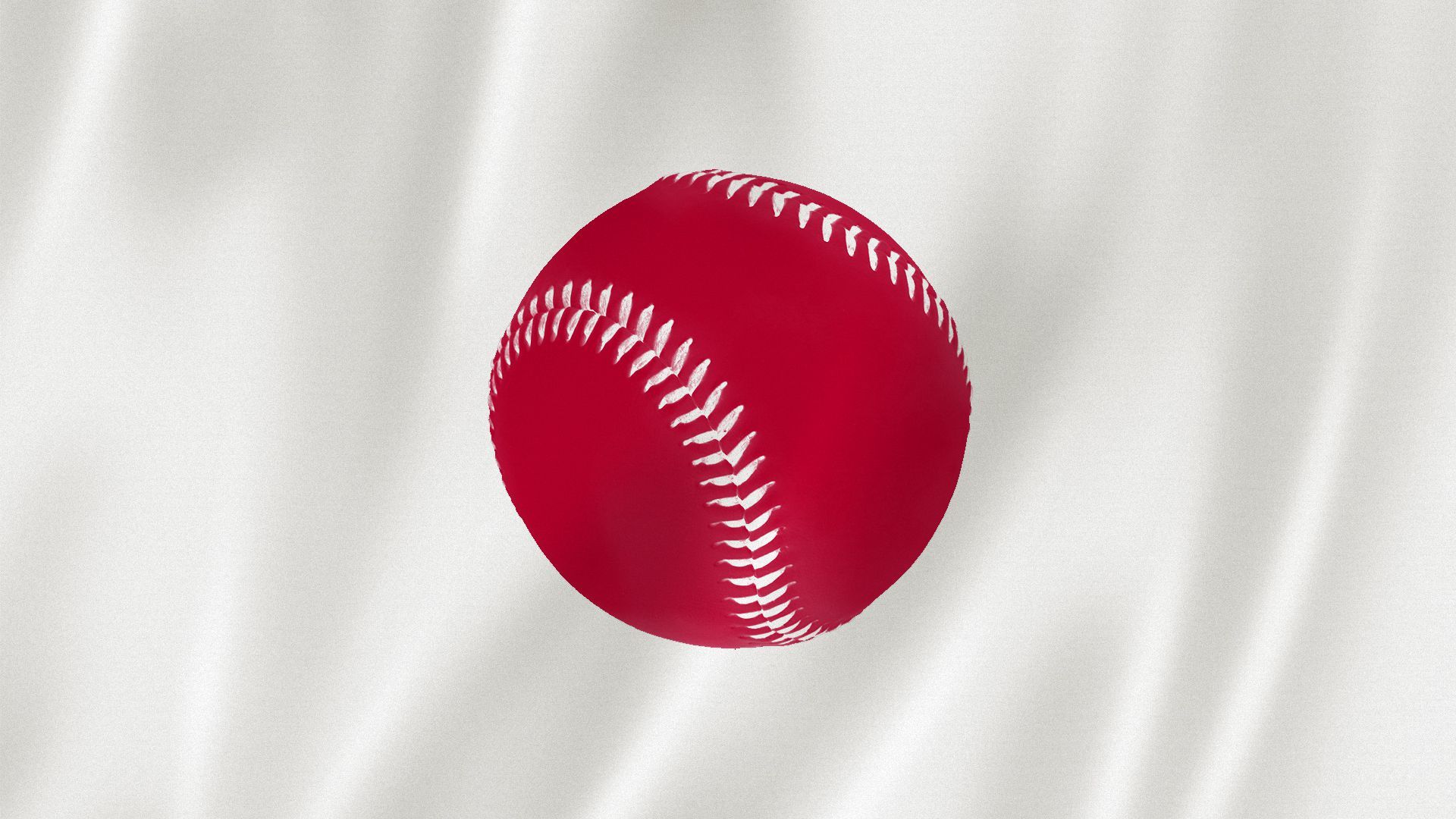 In America, the madness arrives in March. In Japan, it comes in August, swapping basketballs for baseballs and colleges for high schools, Axios' Jeff Tracy writes.
Driving the news: Japan's Summer Koshien — the national high school baseball tournament named after the stadium where it's held — began Saturday, back with full crowds for the first time since 2019.
"The only way to describe it is if March Madness was mixed with the Super Bowl."
—
Michael Clair
, MLB.com
How it works: 49 teams participate in the single-elimination tournament: one qualifier from each of Japan's 47 prefectures, plus an additional qualifier from each of the Tokyo and Hokkaido prefectures.
The bracket is drawn at random, with 15 teams receiving first-round byes. Matchups are again drawn randomly in both the quarterfinals and semis.
Just how important is Koshien? Imagine if the Dodgers had to leave town every summer to accommodate high schoolers. That's what the Hanshin Tigers do, vacating their stadium for two weeks each year.
The big picture: Baseball is a way of life in Japan, which adopted the sport in 1873 and affixed its philosophies of martial arts (tireless training, total dedication) onto it.
Fun fact: One player who failed to qualify in 1989 named his son Koshiro, hoping to manifest an eventual berth. (It worked. Koshiro played there last year.)
Between the lines: As passionate as people are about winning Koshien, the tournament's ethos is best summed up by the tradition that follows every loss, when players collect the stadium's sacred dirt as a keepsake.
"We feel so much for the losing team and the beauty of how they've lost," said Ema Ryan Yamazaki, who directed a Koshien documentary.
"I think it just matches the sensibilities of what Japanese people appreciate in watching sports."
The bottom line: Sports are at their best when they transcend the field of play, working their way deep into the bones of a nation's culture. Few events exemplify that phenomenon better than Summer Koshien.
2. 🏈 Alabama tops coaches poll
Alabama sits atop the preseason USA Today coaches poll, with Ohio State second and defending national champion Georgia third.
The big picture: This marks the seventh time in 13 years that the Crimson Tide will begin the season at No. 1 in the coaches poll.
Alabama garnered 54 of 66 first-place votes, followed by No. 3 Georgia (six), No. 2 Ohio State (five) and ... No. 18 Texas (one).
No. 8 Utah, coming off its first Pac-12 title, has its highest-ever starting point in the coaches poll.
Conference call: The SEC leads the way with six ranked teams, followed by the ACC (five), Big Ten (four), Big 12 (four), Pac-12 (three), American (two) and independent (Notre Dame).
How it works: Each member of the randomly-selected panel of FBS coaches submits a Top 25 each week with a first-place vote worth 25 points, second place worth 24 and so on down to one point for 25th.
Looking ahead: The AP poll comes out next week, and the season kicks off in 18 days (Aug. 27).
3. ⛳️ Golf carts' street-bound future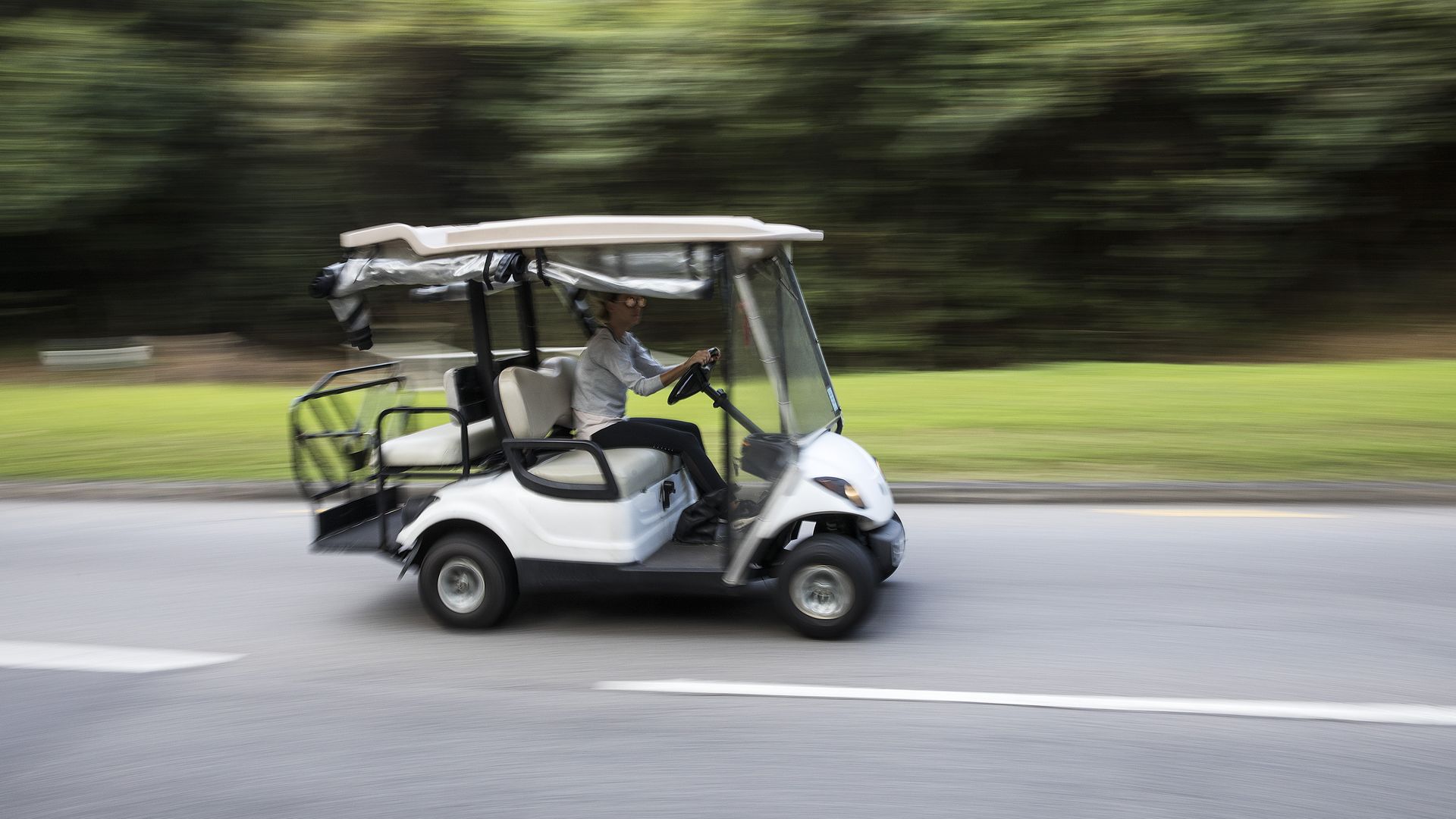 There's nothing like zipping down the fairway in a golf cart, but the vehicles' future is looking increasingly less resigned to an afternoon on the links, Jeff writes.
The backdrop: Numerous U.S. cities now allow golf carts on actual roads (generally with speed limits of 35 mph or less), as long as they have the requisite equipment like lights, blinkers, seatbelts and a horn.
Between the lines: The increased prevalence of these laws could also be a boon for the environment, as cost-conscious consumers looking to go green can instead buy themselves an electric golf cart to get around town.
The big picture: Alternative modes of transportation like bicycles and scooters boomed amid the pandemic, and the low-speed vehicle market is projected to grow from $8.9 billion in 2021 to over $14 billion by 2027.
4. ⚡️ Lightning round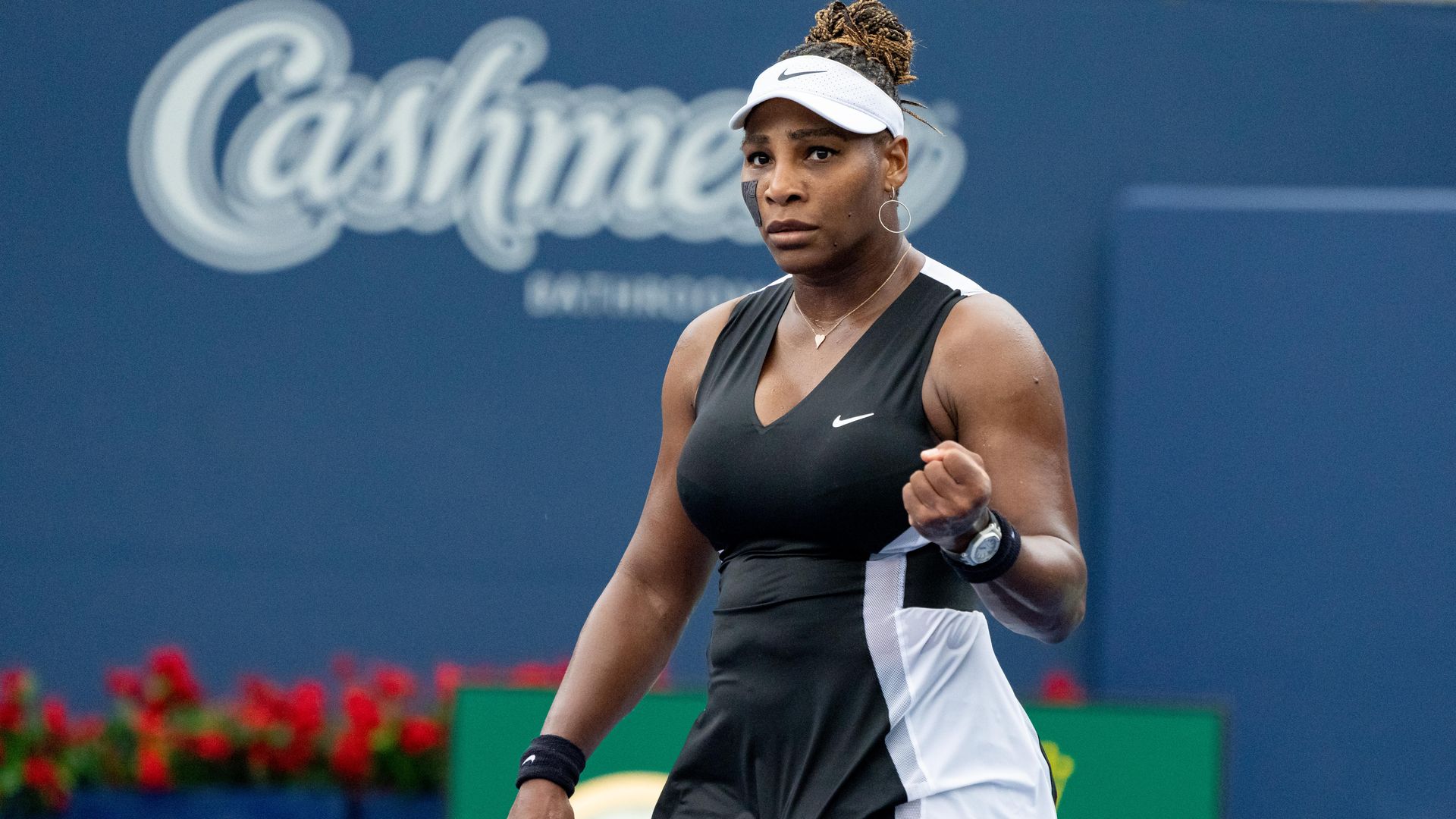 🎾 Serena wins: Serena Williams won her first-round match at the Canadian Open, her first singles victory in 14 months.
🏀 Down goes Diana: Diana Taurasi (quad strain) will miss the remainder of the regular season and it's unclear if she'll return should the Mercury make the playoffs.
🏈 Rodgers all clear: The NFL won't discipline Aaron Rodgers for using ayahuasca, a hallucinogenic he credits with teaching him self-love and paving the way for back-t0-back MVP seasons.
⚾️ Huge bummer: Yankees DH Matt Carpenter, a front-runner for AL Comeback Player of the Year, fractured his left foot when he fouled off a pitch Monday.
5. 🏈 Position U: Kings of college football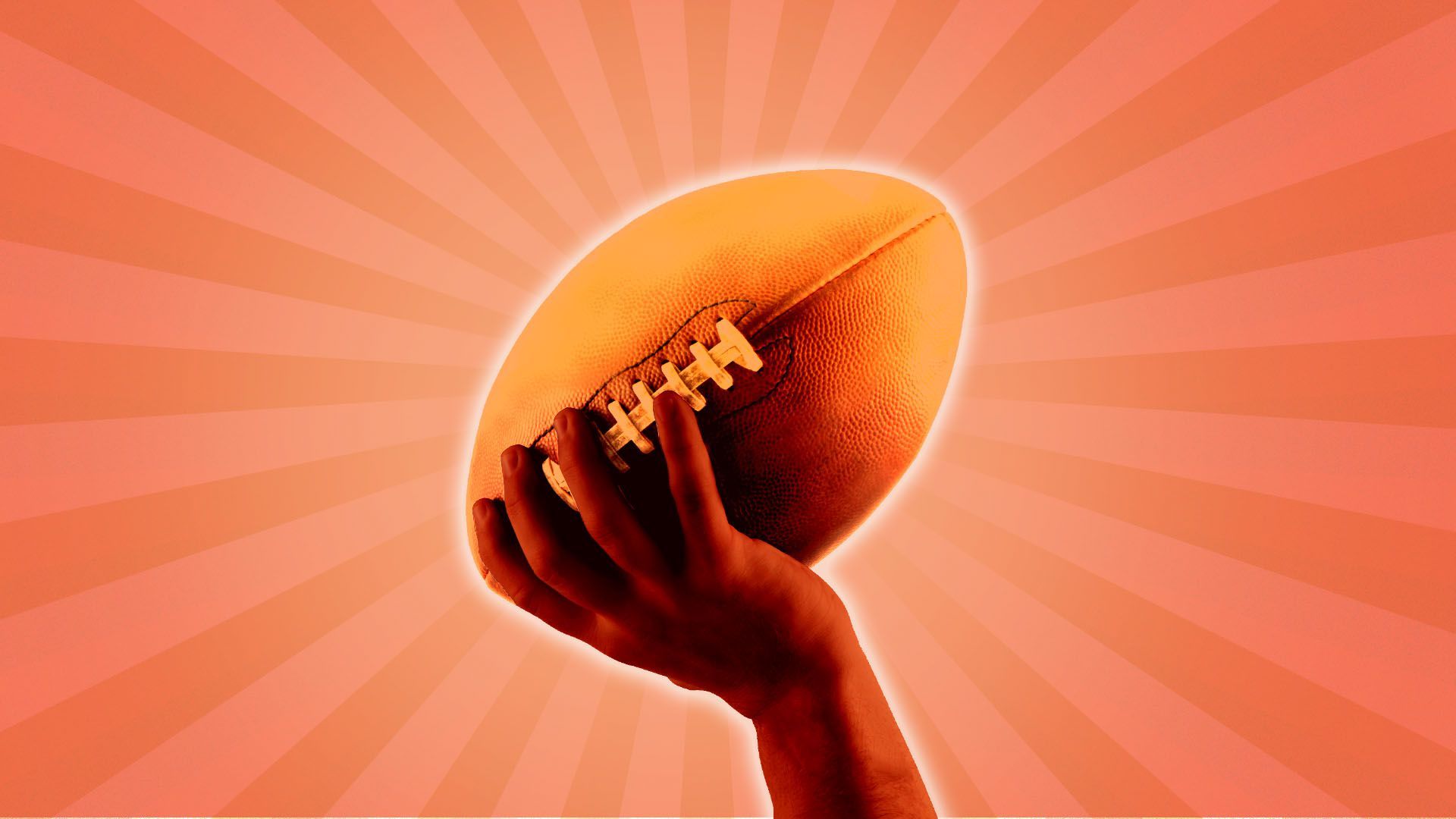 Here are the college football programs that produce the most talent at each position, per analysis from ESPN that combines college and NFL success dating back to 1998...
Offense:
QB U: Oklahoma (runners-up: USC, Oregon, Alabama, Louisville)
RB U: Alabama (Wisconsin, LSU, Miami, Oklahoma)
WR U: USC (LSU, Alabama, Oklahoma, Ohio State)
TE U: Miami (Iowa, Stanford, Florida, Missouri)
OL U: Alabama (Wisconsin, Ohio State, Oklahoma, Michigan)
Defense:
DL U: Alabama (Florida State, Ohio State, Penn State, Clemson)
LB U: Georgia (Alabama, Ohio State, Penn State, USC)
DB U: Ohio State (LSU, Alabama, Florida, Miami)
Special teams:
Kicker U: Florida State (UCLA, Iowa, Utah, Ohio State)
Punter U: Texas A&M (Utah, Tennessee, Cal, Georgia Tech)
6. 🌎 The world in photos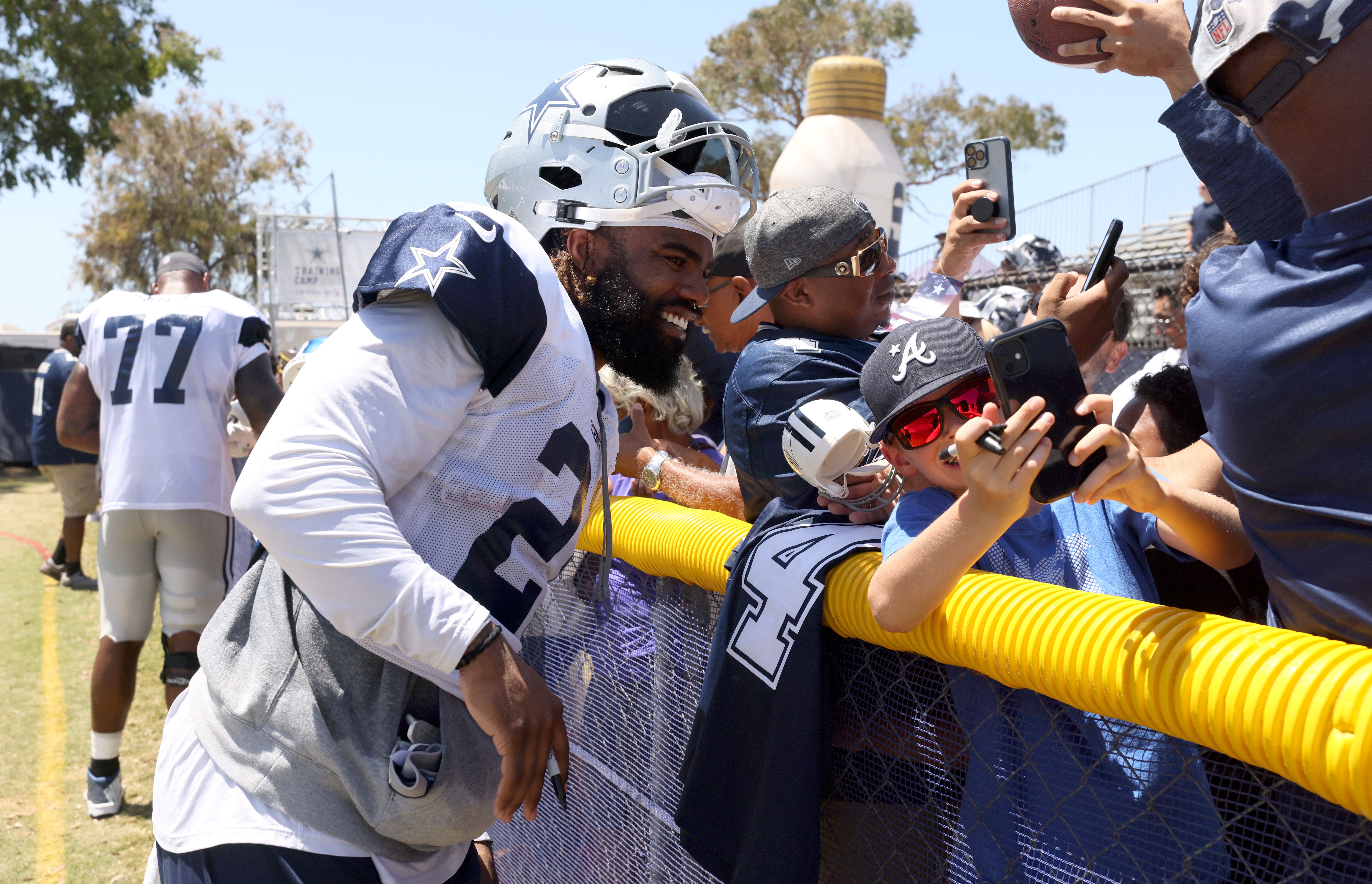 OXNARD, Calif. — Training camp is winding down for the Cowboys and the rest of the NFL, with all 32 teams playing preseason games this week (two on Thursday, five on Friday, eight on Saturday, one on Sunday).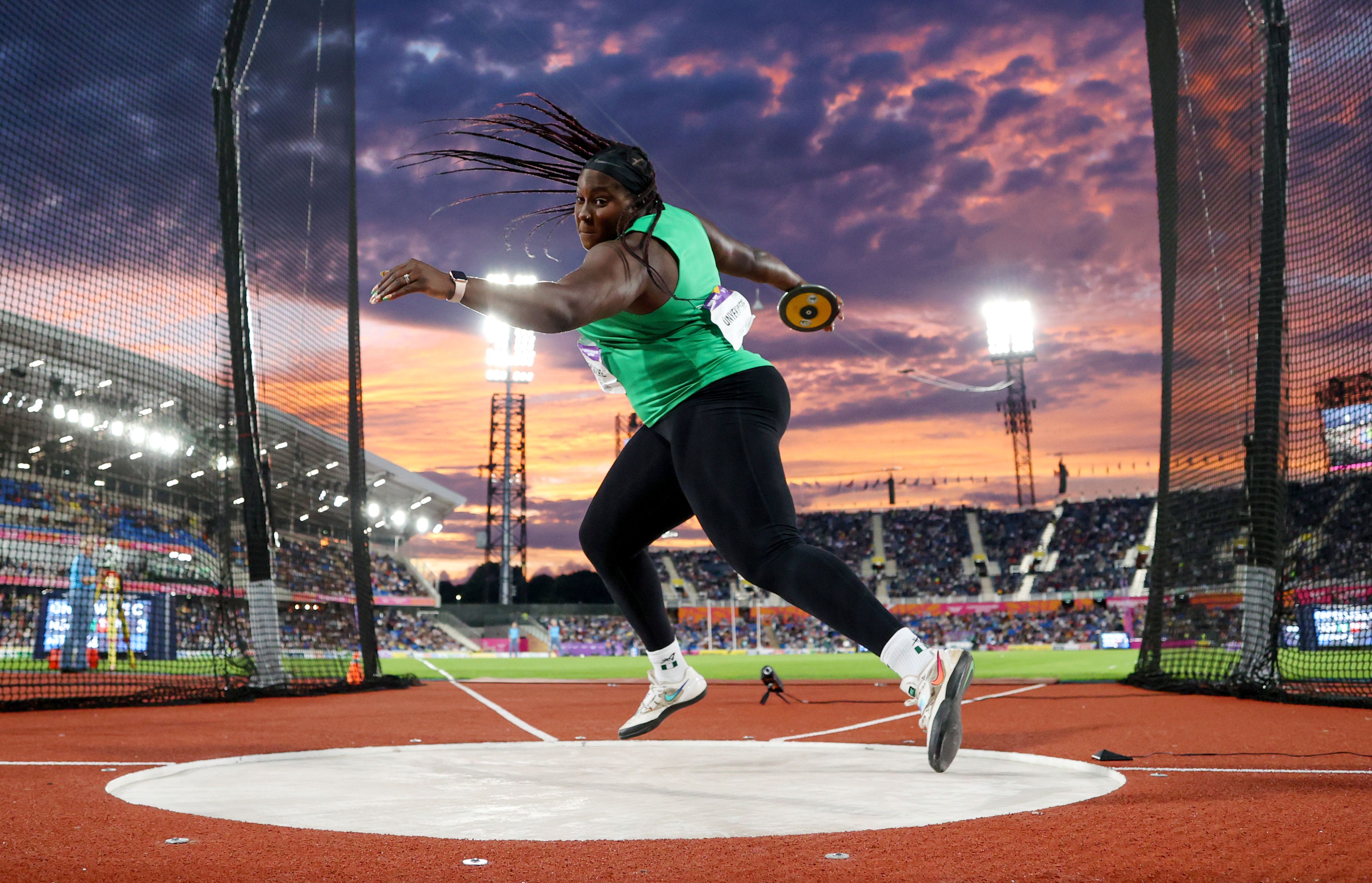 BIRMINGHAM, England — Nigeria's Chioma Onyekwere competes during the Women's Discus Throw Final at the Commonwealth Games.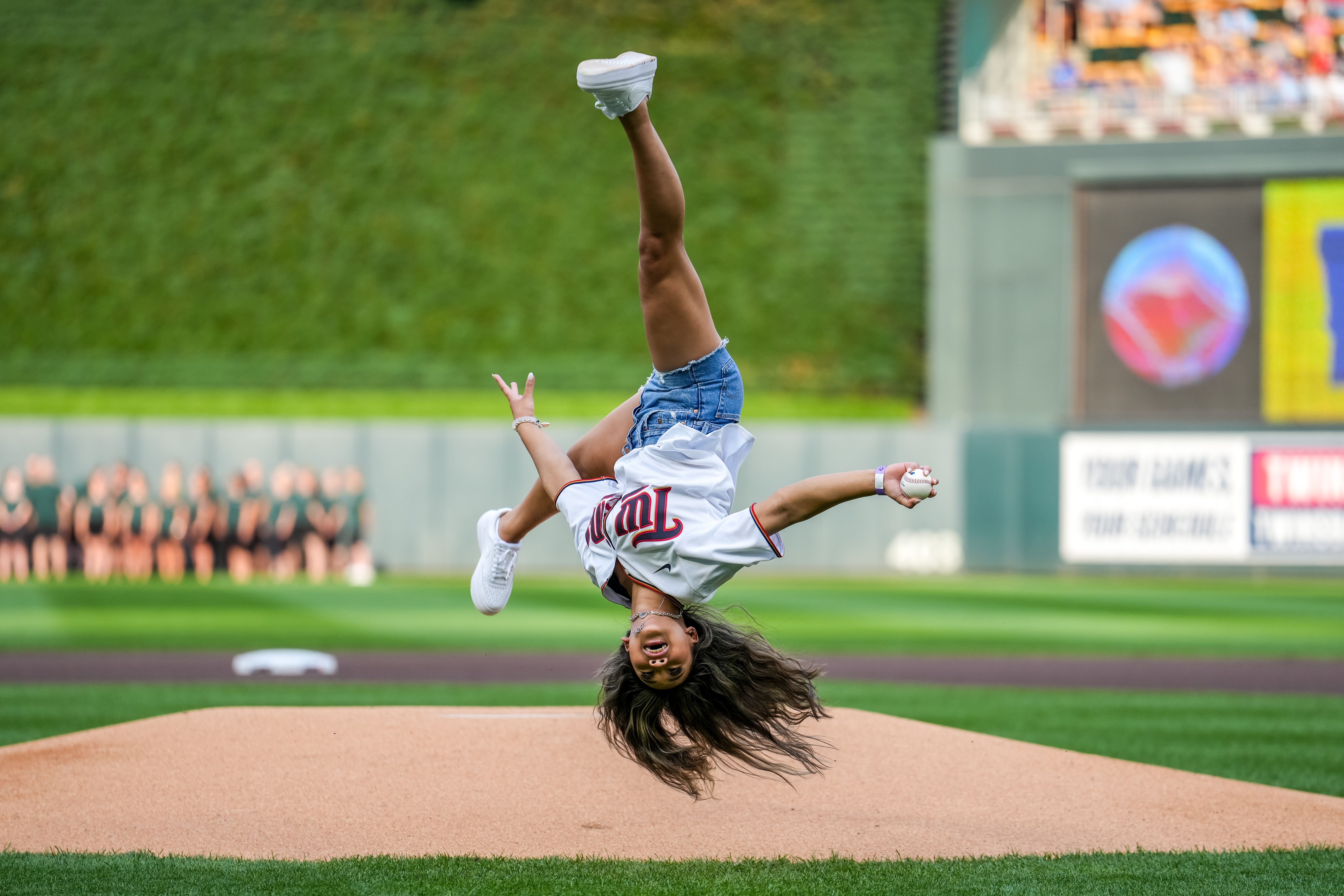 MINNEAPOLIS — Olympian Suni Lee went full gymnast mode while throwing out the first pitch over the weekend.
7. 📺 Watchlist: "Hard Knocks"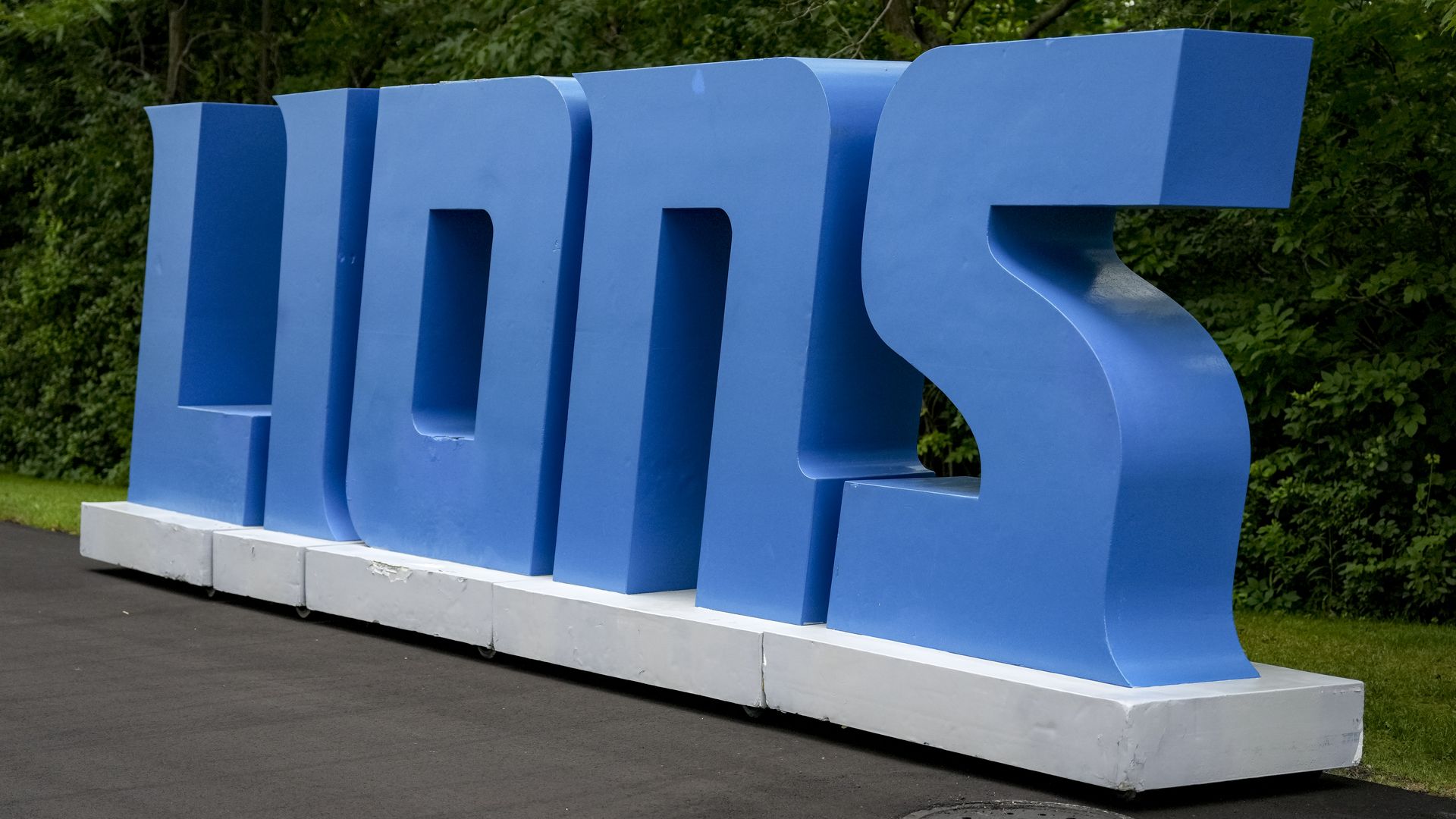 The Lions are the 14th franchise to be featured on "Hard Knocks," whose 17th season premieres tonight (10pm ET, HBO/HBO Max).
Schedule: The five-episode series, which follows the Lions during training camp, ends two days before the NFL season begins.
By the numbers: Seven of 17 "Hard Knocks" preseason teams have made the playoffs. The Lions, coming off a 3-13-1 season and seeking their first playoff berth since 2016, hope to become the eighth.
More to watch:
8. 🏀 The Ocho: Wrestleball
Ever thought basketball had too much dribbling and not enough tackling? Sounds like Wrestleball is for you, Jeff writes.
Driving the news: A Russian Wrestleball league recently launched, with real games in real arenas in front of real fans. Really. Matches are broadcast on YouTube, and last week's game has over 200,000 views.
How it works: Games, which feature no dribbling and look much more like rugby than basketball, are played on a giant wrestling mat that looks like a basketball court.
Format: There are three 10-minute periods, with possession determined by a wrestling match instead of a jump ball.
Scoring: Shots are worth one (foul line, inside the arc), two (outside the inner arc) or three points (outside the deep arc), and it appears that taking your shirt off and tackling an opponent is worth two points?
Funny wrinkle: Despite full takedowns being legal regardless of whether or not you have the ball, there are still shooting fouls.
Context: Wrestleball is similar to the game that surfaced a few years ago when Russian UFC champion Khabib Nurmagomedov said he played it as a form of training.
9. 🏈 NFL trivia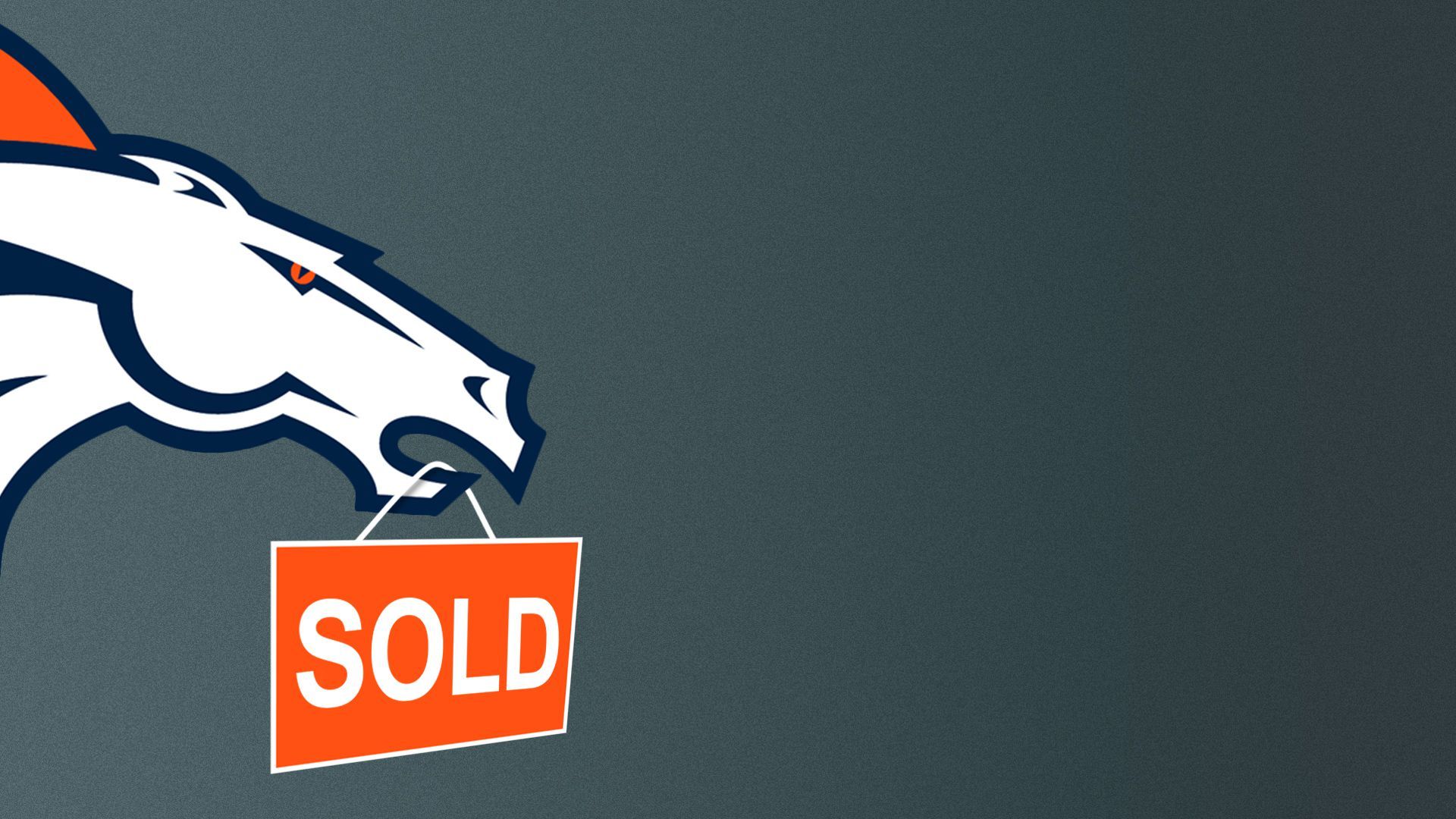 The Broncos sale is expected to be approved today, marking the fifth NFL franchise to be sold in the last decade (2012–present).
Question: Can you name the other four?
Hint: Three AFC, one NFC.
Answer at the bottom.
10. ⛳️ 1 unlikely thing: Pocket aces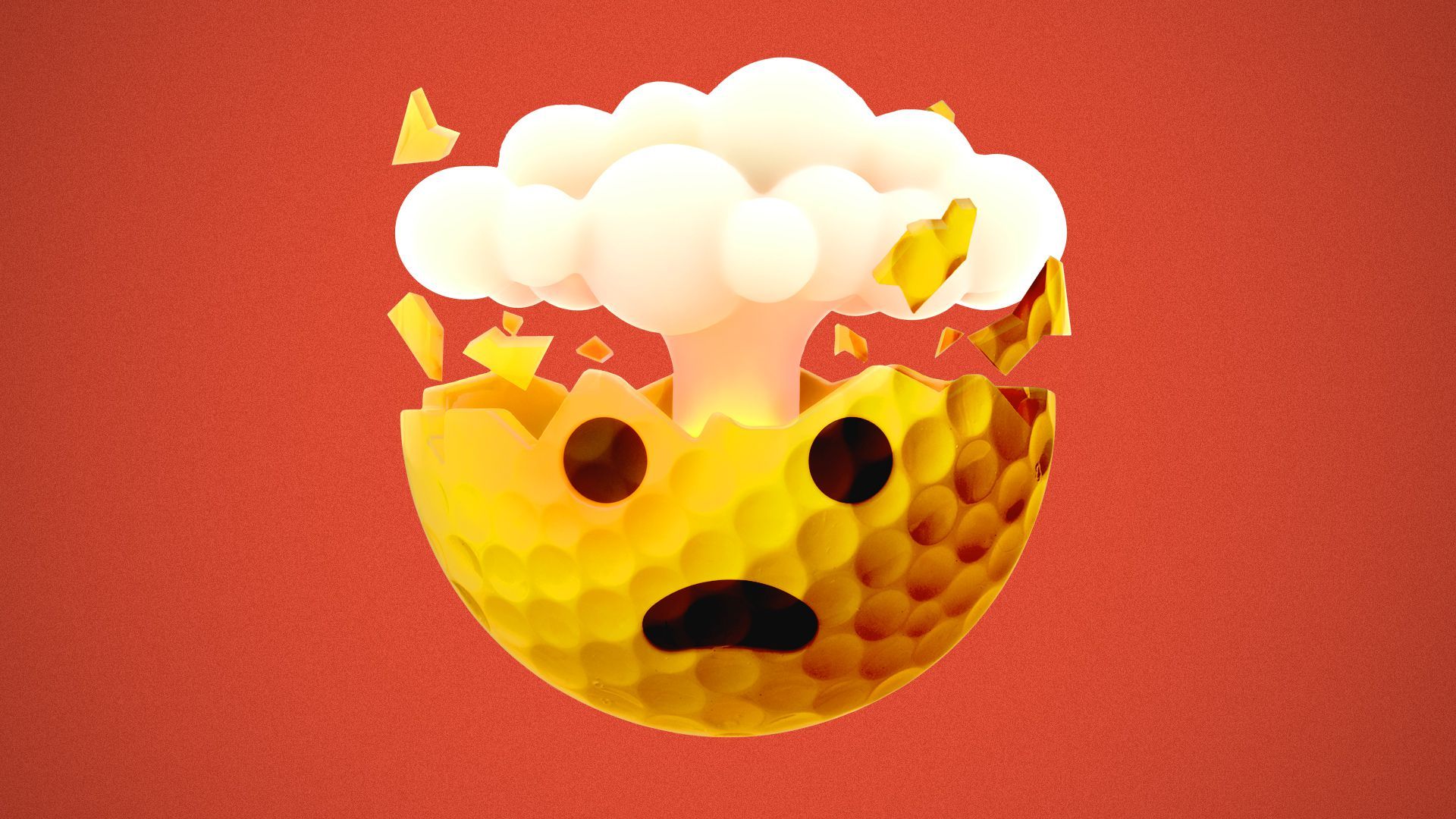 Two Wisconsin amateur golfers sunk hole-in-ones on the same hole on the same day.
By the numbers: The odds of that happening? 17 million-to-1, according to the National Hole-in-One Registry, a real thing that exists.
Talk tomorrow,
Kendall "Big golf cart guy" Baker
Trivia answer: Panthers (2018), Bills (2014), Jaguars (2012), Browns (2012)
🙏 Thanks for reading. Follow us: @kendallbaker and @jeffreytracy. Tell friends to sign up.