Axios Sports
May 24, 2021
👋 Good morning! Sunday felt like the day sports truly returned. A raucous crowd at Kiawah, fans going nuts at MSG, high-stakes events all over the globe. You absolutely love to see it.
Today's word count: 1,995 words (8 minutes).
Let's sports...
1 big thing: ⛳️ Phil defeats father time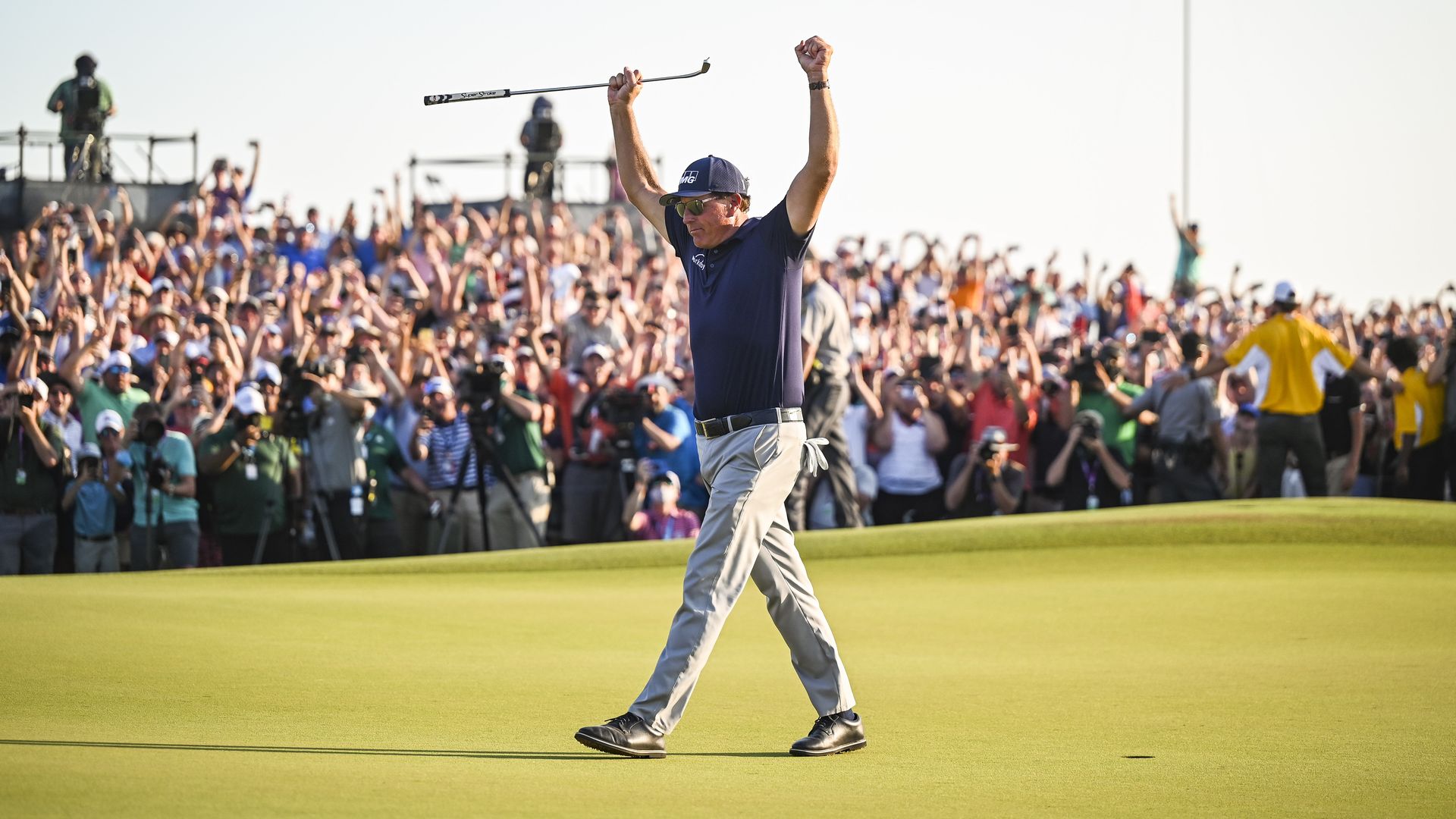 Phil Mickelson won a magical PGA Championship on Sunday at Kiawah Island's Ocean Course, becoming the oldest major champion ever at age 50.
The backdrop: Mickelson entered the week ranked 115th in the world and had 200-1 odds to win. Since September, he'd missed six cuts and never finished in the top 20. He needed a special exemption just to make the U.S. Open field.
"I just believed that it was possible, but yet everything was saying it wasn't," Mickelson said in his post-round interview.
"I hope that others find that inspiration. It might take a little extra work, a little bit harder effort, but gosh, is it worth it in the end."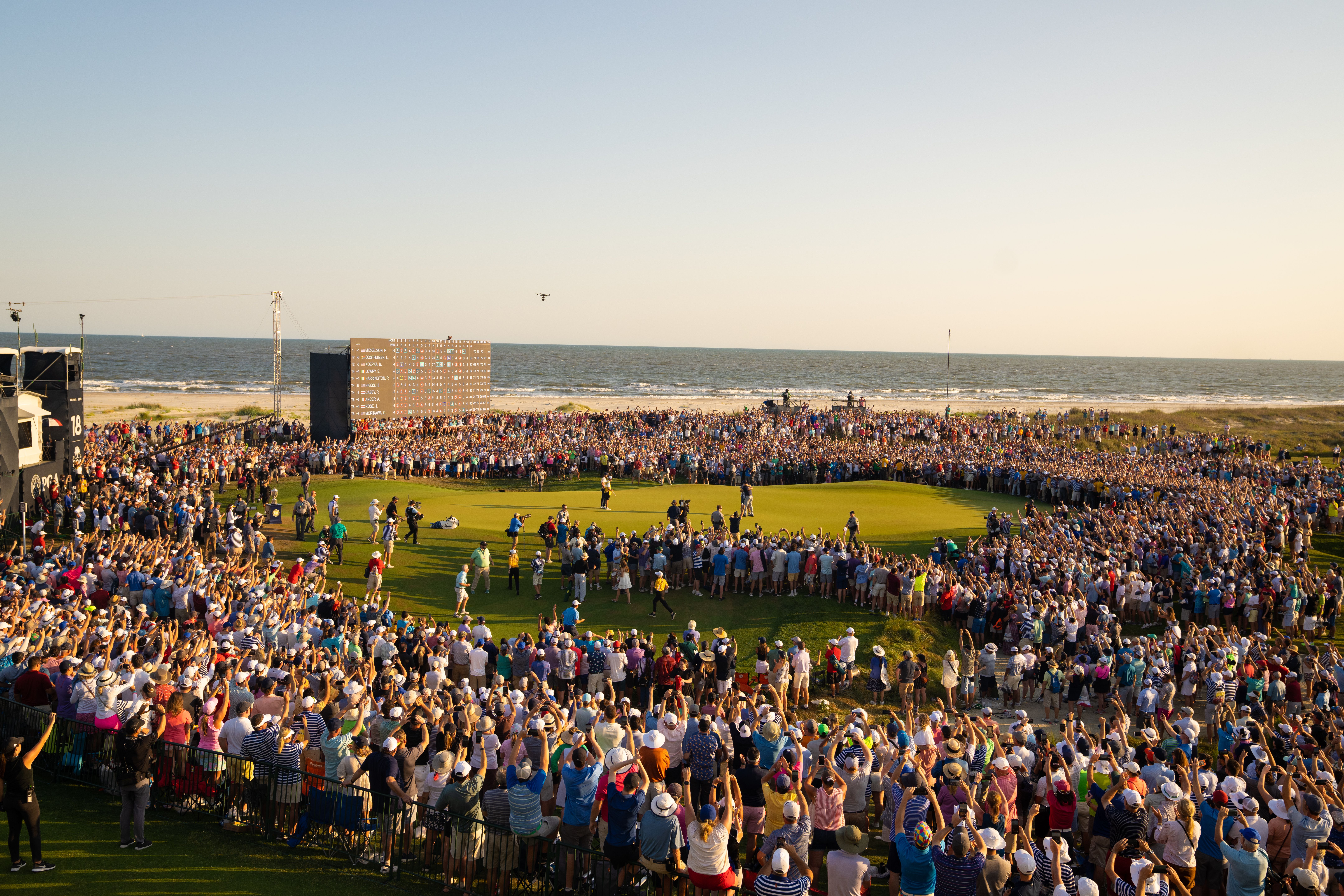 By the numbers: Mickelson now has six majors, tied for 12th-most all-time. He's the fourth golfer in PGA Tour history to win in four different decades, joining Sam Snead, Raymond Floyd and Davis Love III.
The win was worth $2.16 million, bringing Mickelson's career prize money to $94.6 million, second only to Tiger Woods' $120.9 million.
Roughly 10,000 spectators were on hand Sunday, and a sea of them flooded onto the 18th fairway and followed Mickelson to the green.
What they're saying: Two weeks ago, Mickelson shared the following tweet about failure. He won the PGA Championship in his next start.
"I've failed many times in my life and career and because of this I've learned a lot. Instead of feeling defeated countless times, I've used it as fuel to drive me to work harder. So today, join me in accepting our failures. Let's use them to motivate us to work even harder."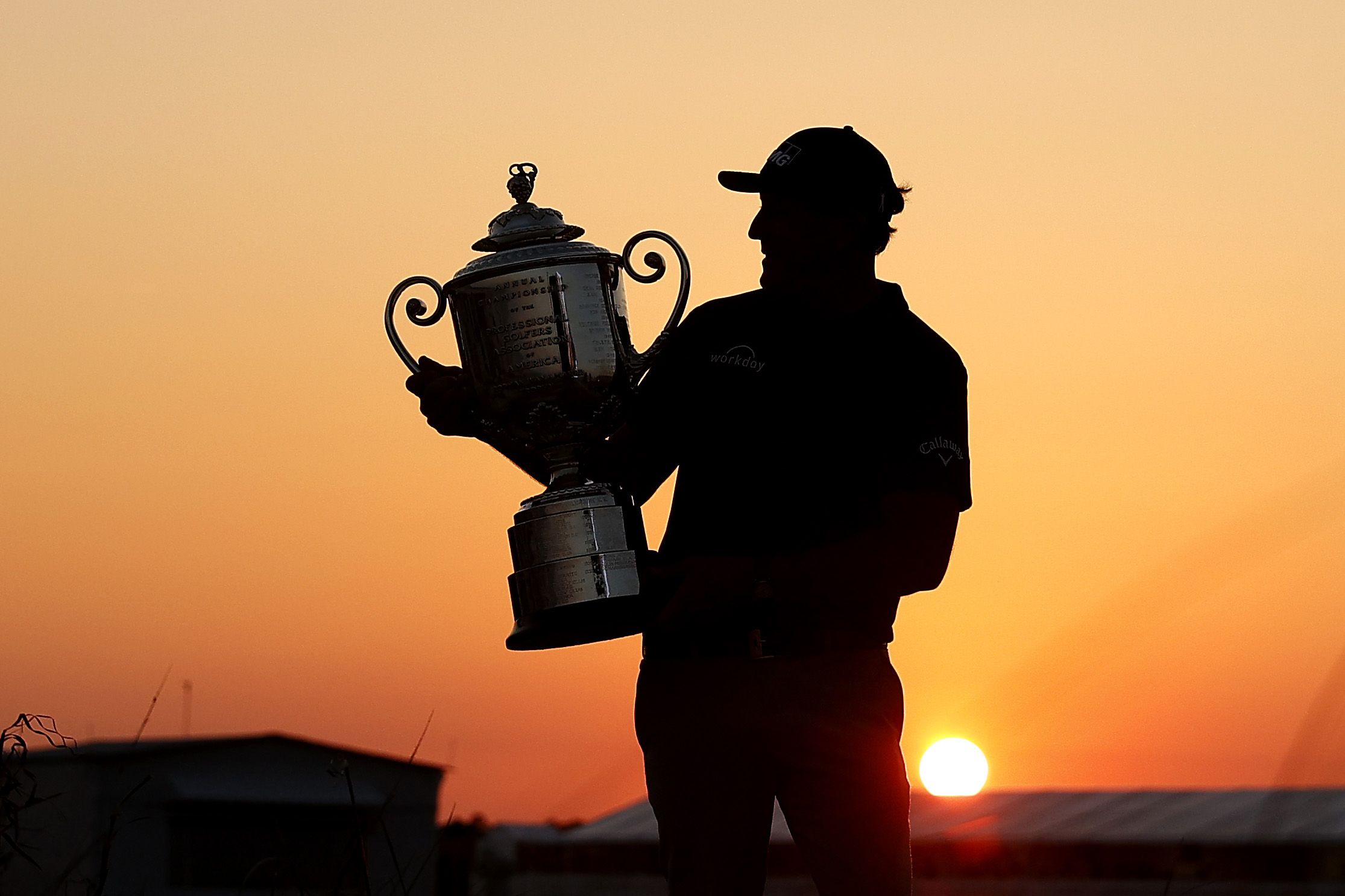 The last word: On Saturday night, CBS Sports' Kyle Porter wrote a tremendous story about Mickelson chasing history, while also coming to terms with his own age and mortality.
"We know the sun will set on Kiawah tomorrow," wrote Porter, "which begs the question: How long can Phil Mickelson ward off the night?"
As he raised the Wanamaker Trophy on Sunday with the sun still barely visible behind him, we got our answer: Long enough.
Go deeper:
2. ⚾️ MLB milestone: Mr. 20,000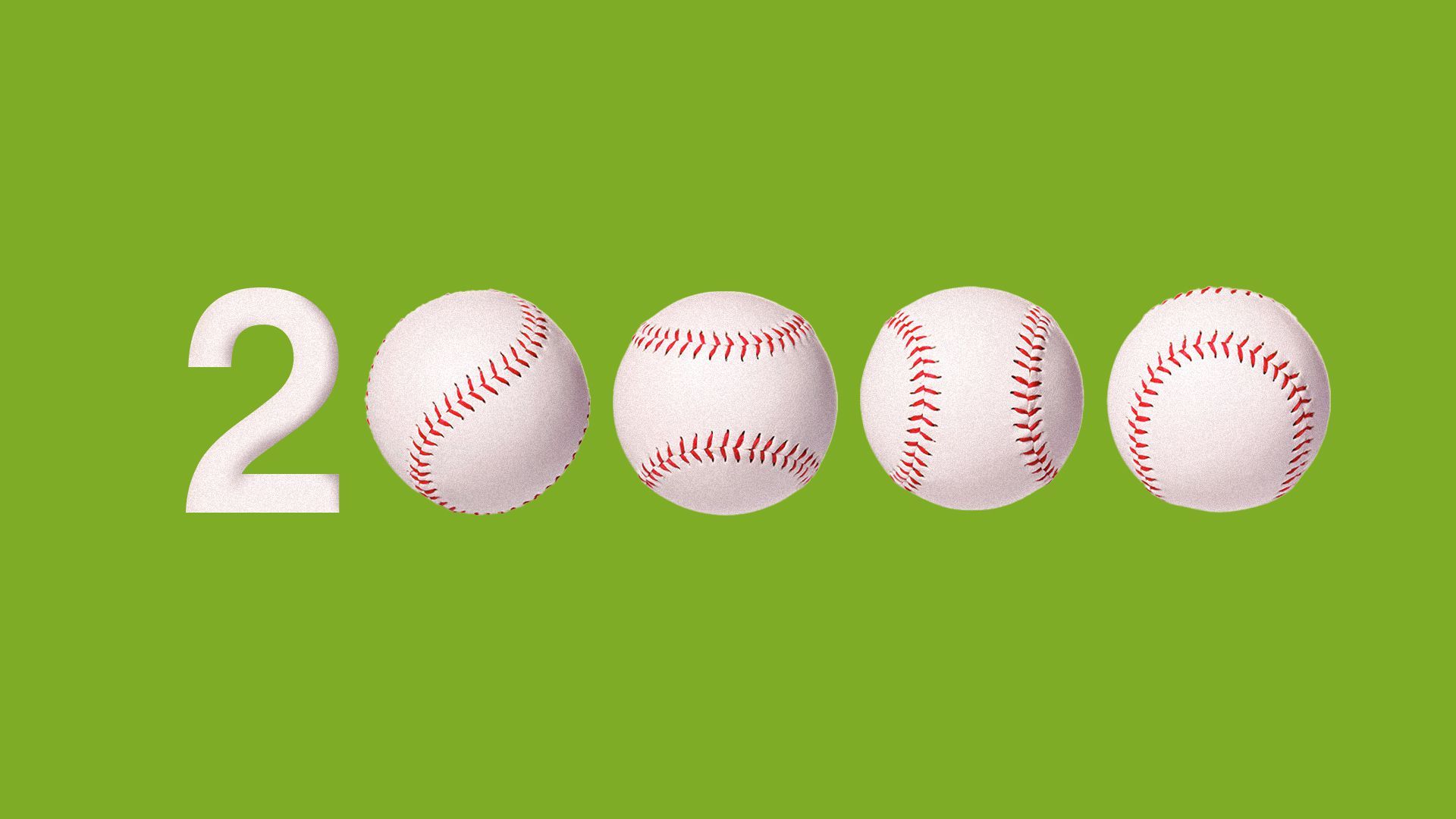 One of the most exclusive clubs on the planet reached a milestone on Friday when Mariners catcher José Godoy became the 20,000th player to make his MLB debut, Axios' Jeff Tracy writes.
Bio: The Cardinals signed Godoy in 2011 out of Venezuela, and he spent the next nine years working his way through their farm system, finally reaching Triple-A in 2019 before getting called up on Thursday.
By the numbers: Player No. 1 was Hall of Famer Deacon White, who led off for the Cleveland Forest Citys against the Fort Wayne Kekiongas in the National Association's first game back on May 4, 1871.
61 different countries have produced big leaguers. The U.S. is responsible for over three-quarters of the total, and the Dominican Republic is second with 798 players.
All 50 states plus D.C. are represented, from California (2,134 players) down to Alaska (12).
20,000*: Godoy will be a trivia answer forever, but he's not actually the 20,000th player thanks to the scores of Negro Leaguers who will be part of the official count once the historical records are compiled.
The big picture: If No. 20,000 were, say, Orioles über-prospect Adley Rutschman, the narrative would have been how his career got off to a historic start. This is so much better.
Non-stars like Godoy don't get the same attention as stars like Rutschman, but they're equally important and work just as hard.
They also represent the vast majority of big leaguers: Just 1,687 players have hit at least 50 home runs and just 1,391 pitchers have won at least 50 games.
🎥 Watch: Behind the numbers (Twitter)
3. 🏀 NBA playoffs: Young quiets MSG crowd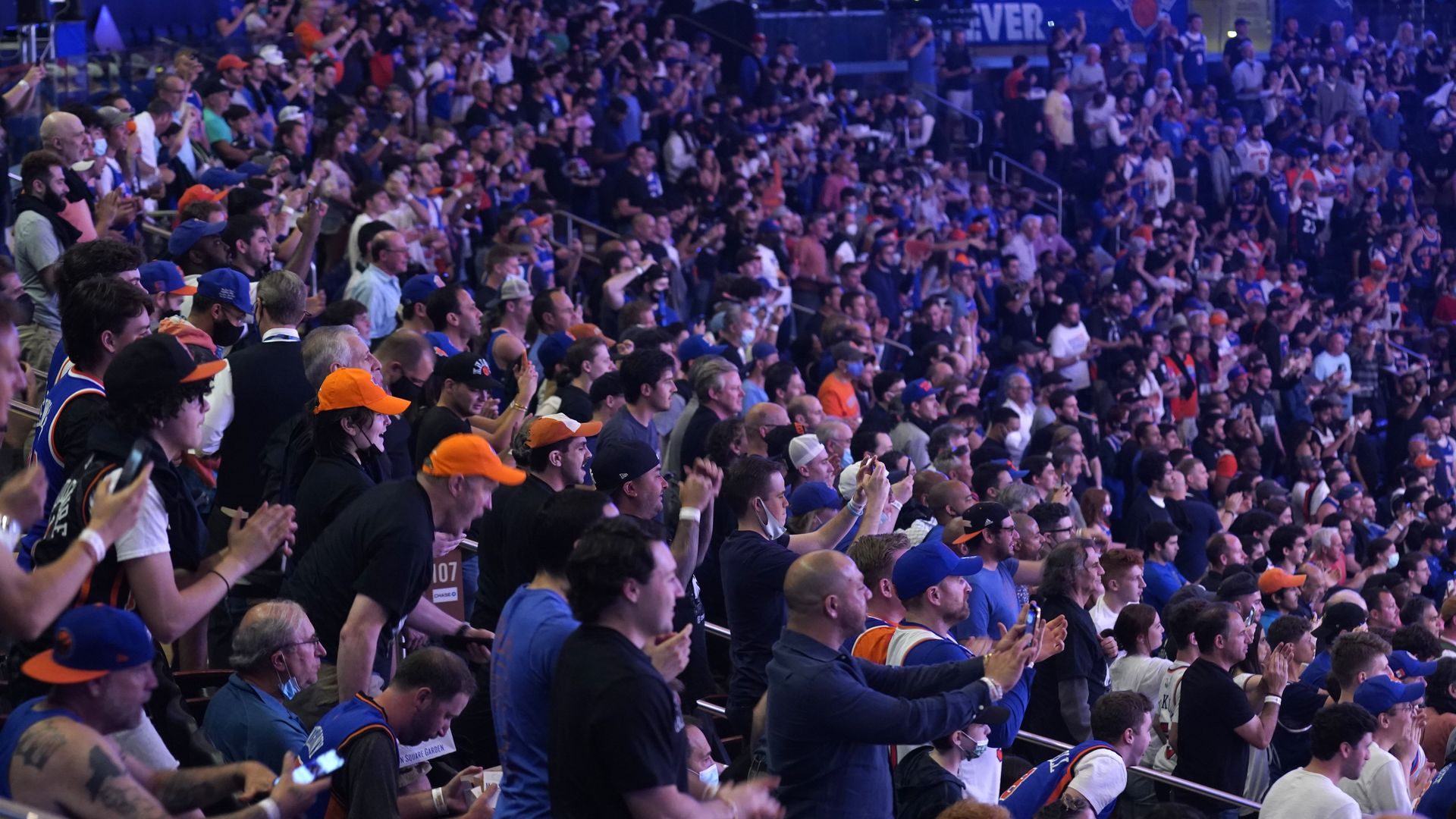 On May 23, 2020, the NBA announced that it was considering restarting its season at Disney World. On May 23, 2021, 15,000 fans packed Madison Square Garden for a thrilling playoff game.
That crowd was silenced in the final seconds when Trae Young hit a game-winning floater to give the Hawks a 107-105 win.
Wild stat: Young (32-10-7) joins LeBron James as the only players with 30 points, 10 assists and five rebounds in their postseason debut.
Notes:
Stellar debuts: In addition to Young, Devin Booker (34-8-7), Deandre Ayton (21-16), Dillon Brooks (31 pts) and Ja Morant (26 pts) also starred in their playoff debuts.
Commoners > King: LeBron James has started more playoff games (261) than the entire Suns roster (203). That didn't matter on Sunday, as Phoenix took Game 1, 99-90.
Slow (start) Jazz: The Jazz fell to the Grizzlies on Sunday, marking the sixth straight playoff Game 1 that Utah has lost.
📆 Tonight on TNT ... Heat at Bucks, 7:30pm ET (MIL leads 1-0); Trail Blazers at Nuggets, 10pm (POR leads 1-0)
4. 🏒 NHL playoffs: Bruins, Avs advance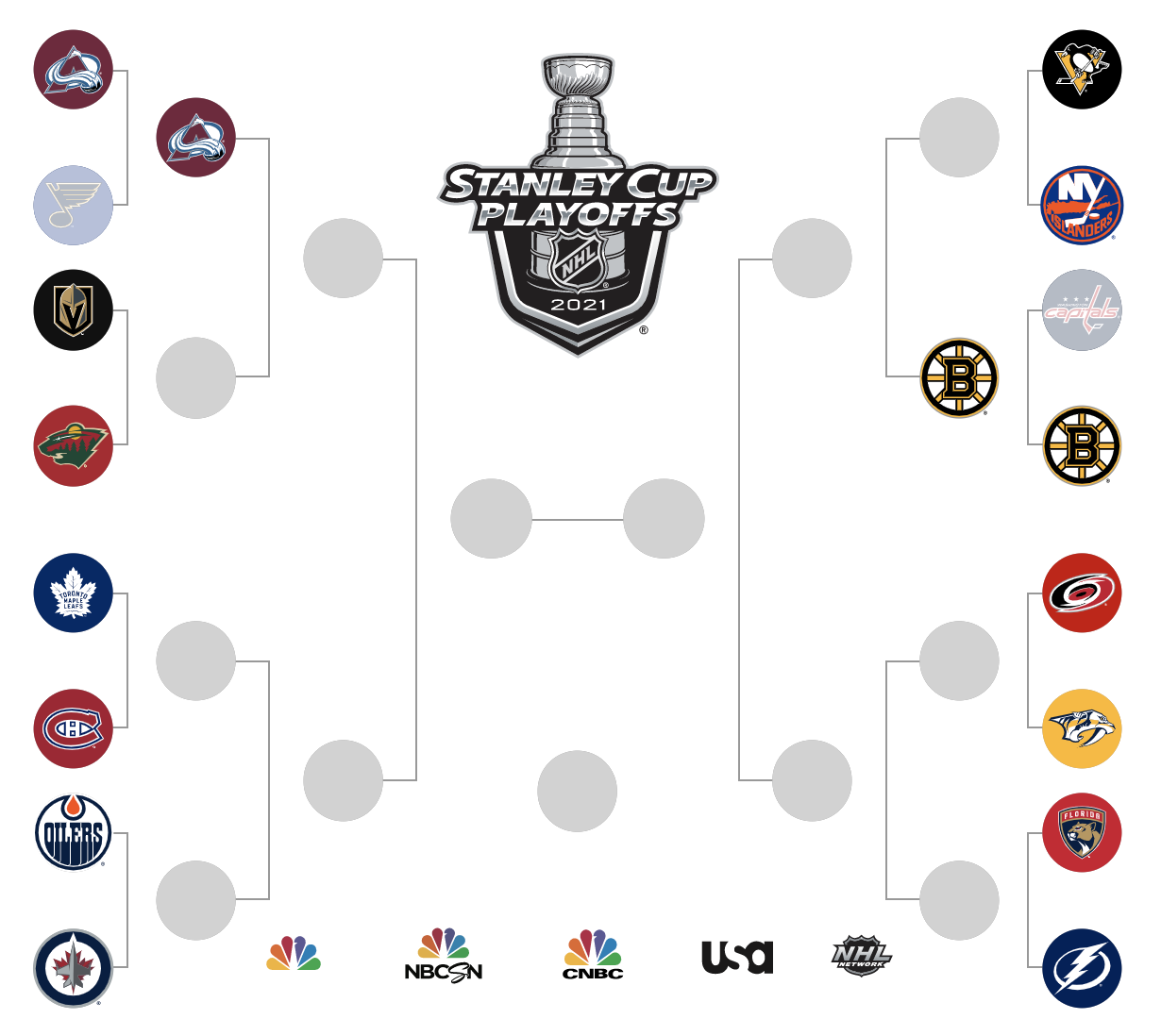 The Bruins and Avalanche advanced to the second round on Sunday, as Boston beat Washington in five games and Colorado swept St. Louis.
Schedule:
East: Islanders at Penguins, 7pm ET tonight (Tied 2-2)
West: Wild at Golden Knights, 10:30pm tonight (VGK leads 3-1)
North: Maple Leafs at Canadiens, 7pm tonight (Tied 1-1); Oilers at Jets, 9:45pm tonight (WPG leads 3-0)
Central: Lightning at Panthers, 8pm tonight (TB leads 3-1); Predators at Hurricanes, Tuesday (Tied 2-2)
Meanwhile, in Latvia ... Team USA beat Canada, 5-1, at the World Hockey Championships — the Americans' largest margin of victory over their rivals in tournament history.
5. 🌎 Photos from abroad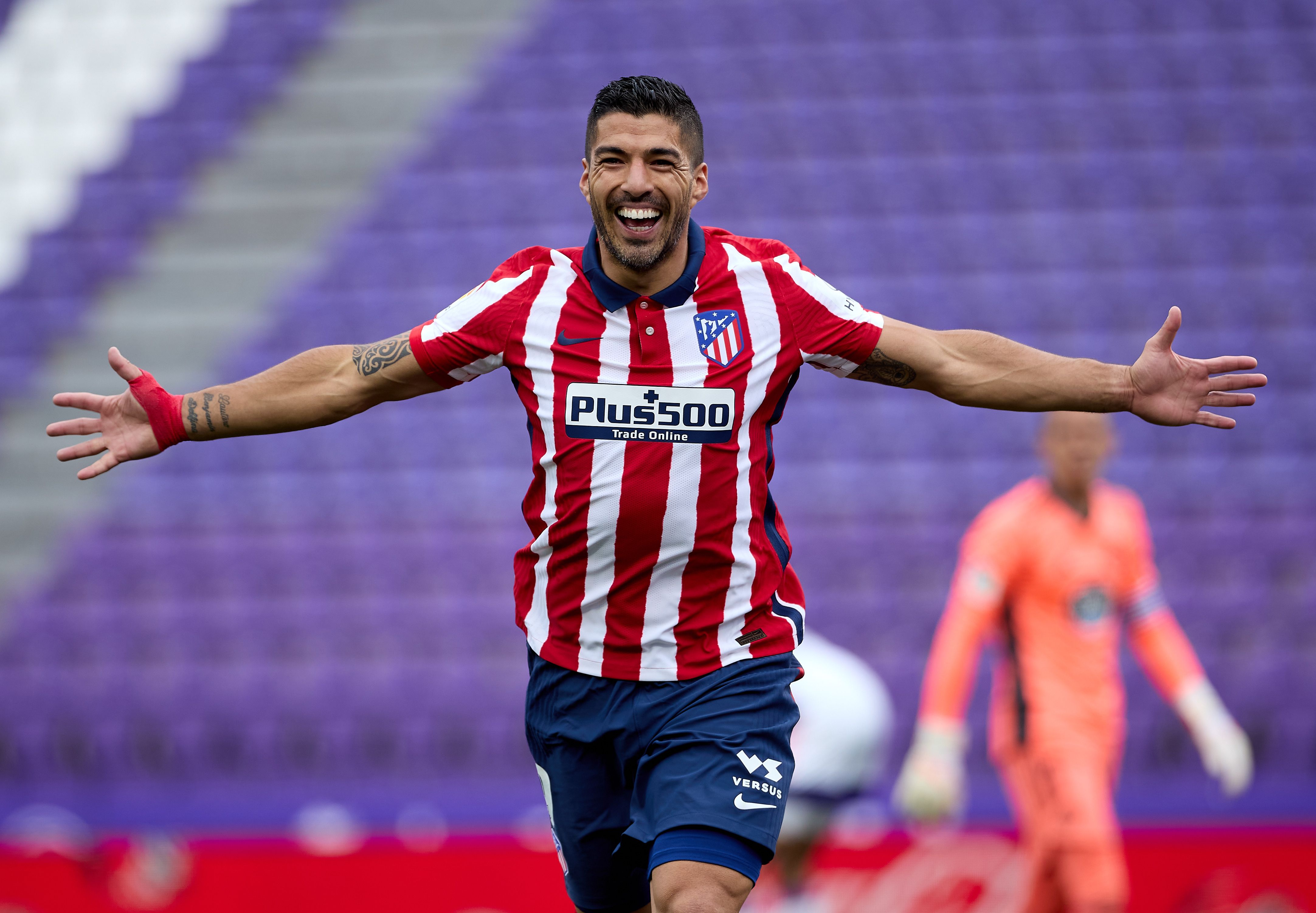 VALLADOLID, Spain — Atlético Madrid won La Liga for the first time since 2014 with Luis Suarez — needlessly bullied out of Barcelona last summer — scoring the winner in a 2-1 victory over Real Valladolid.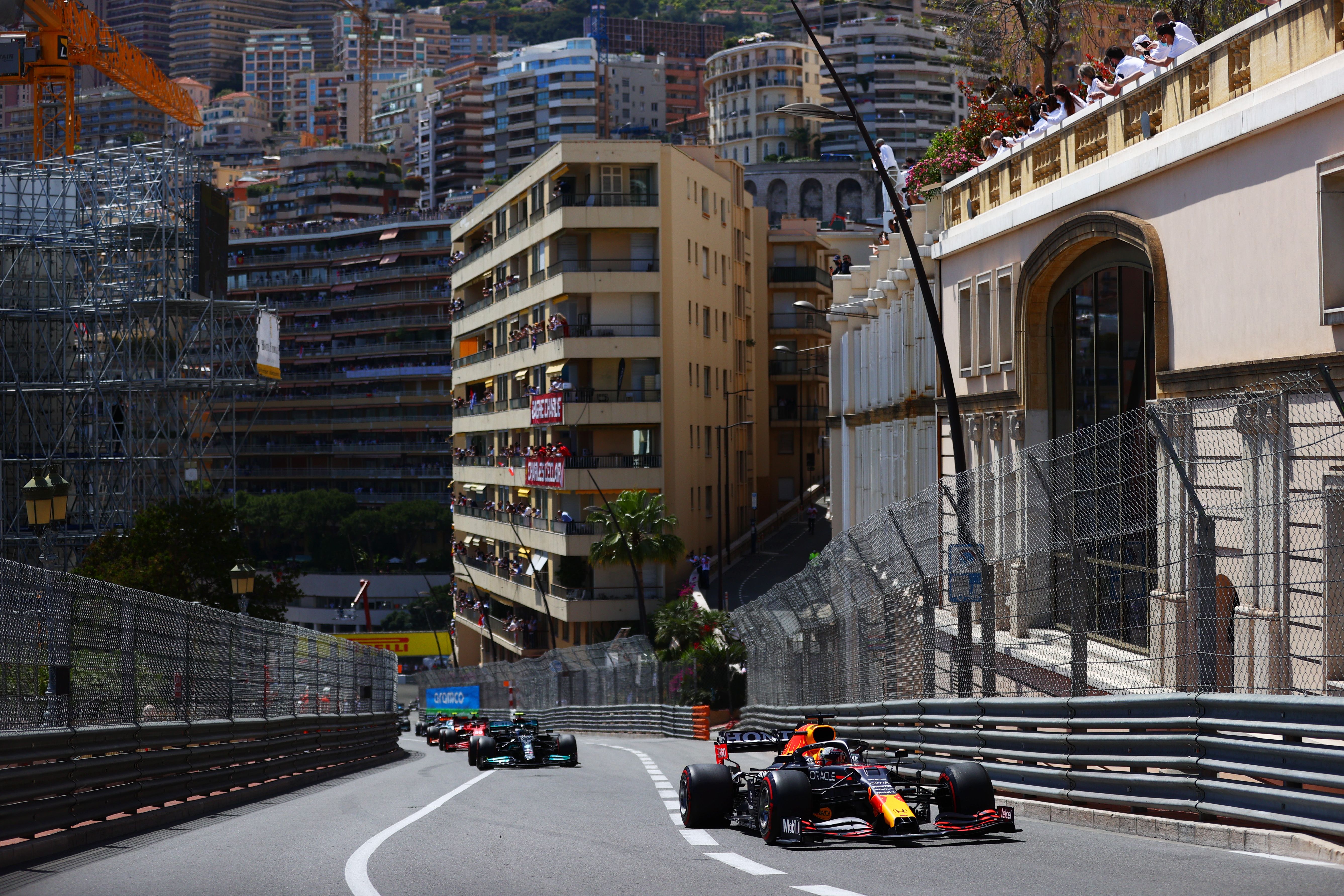 MONTE CARLO, Monaco — Max Verstappen claimed a dominant Monaco victory to move into first place in the season standings, four points ahead of Lewis Hamilton.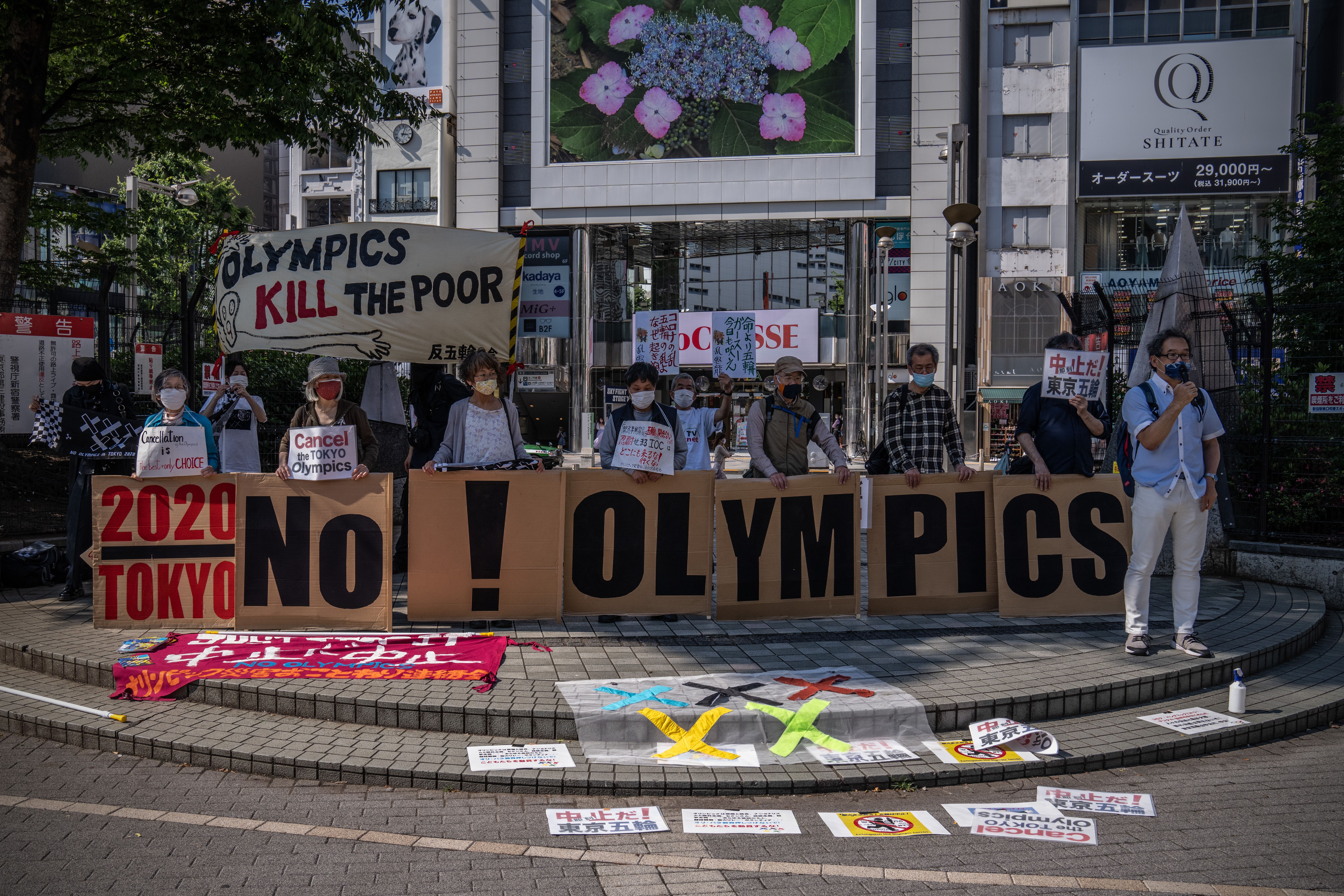 TOKYO — Protesters held a demonstration in Tokyo following the IOC's announcement on Friday that the Games will go on even if the city or other parts of Japan are under a COVID-19 state of emergency.
6. 🏆 Weekend roundup: NCAA championships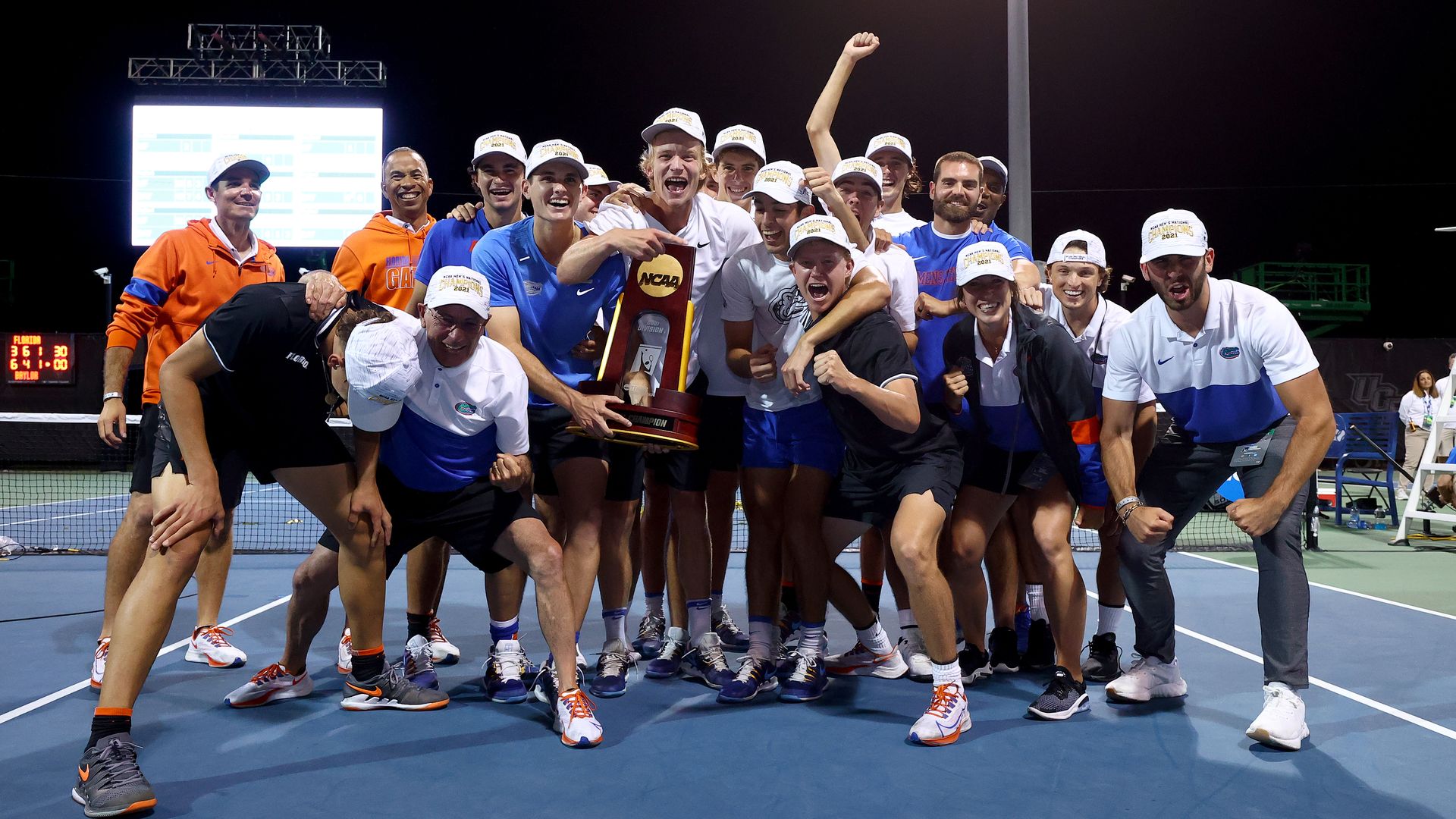 The NCAA's spring season is winding down, with four sports in the midst of their championship tournaments, Jeff writes.
Bonus: ⛳️ The "Let Them Play Classic"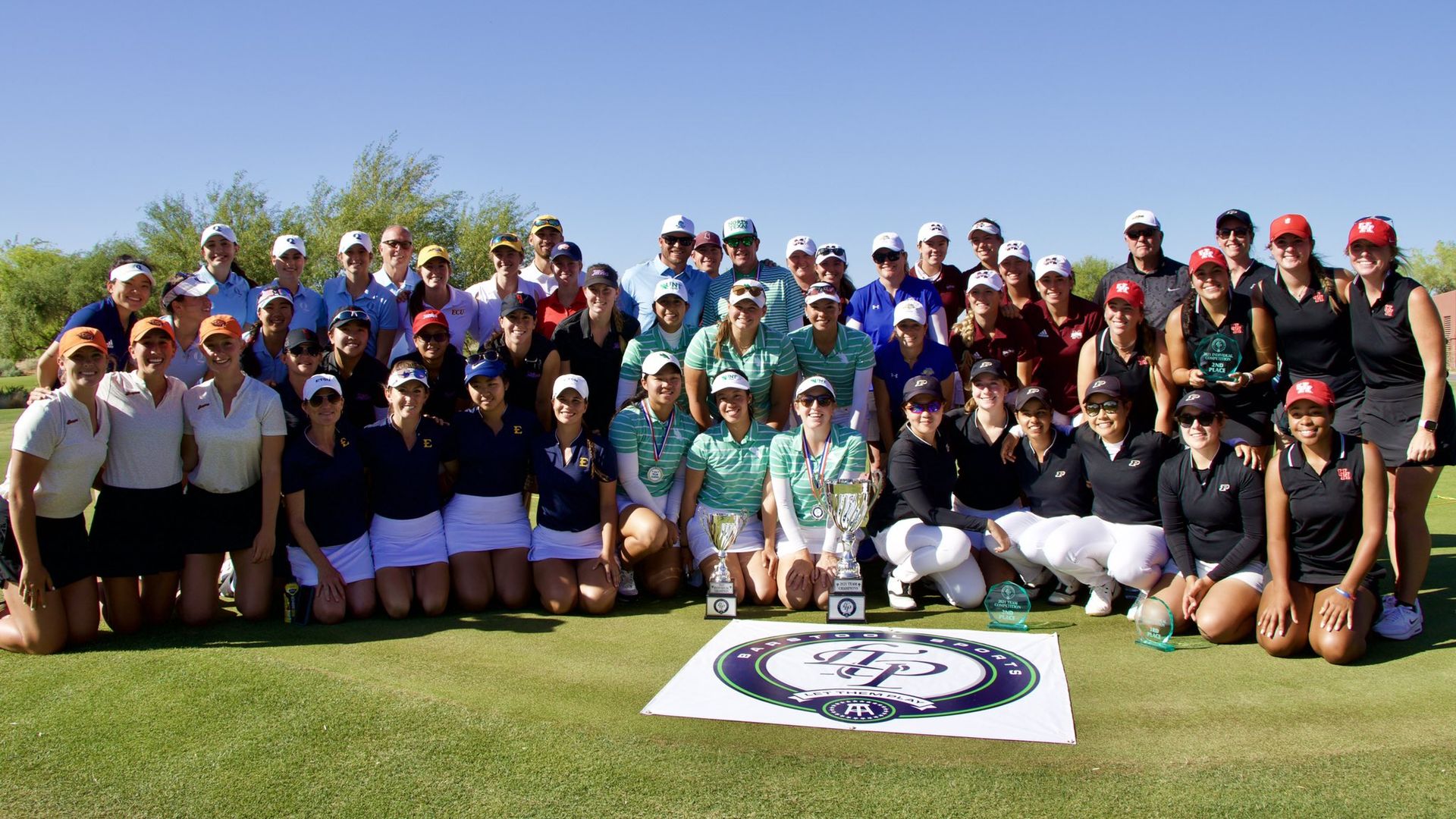 The NCAA women's golf championship is underway in Scottsdale, but this weekend's "Let Them Play Classic" stole all the headlines, Jeff writes.
What happened: The 18-team women's regional scheduled for May 12 in Baton Rouge was washed out by rain, which according to the NCAA rendered it "playable ... [but] not at a championship level."
The top six seeds advanced to the championship, effectively ending 12 teams' seasons without hitting a shot.
The NCAA's decision was roundly derided, and by the next day Barstool Sports' golf podcaster Sam "Riggs" Bozoian got to work organizing a replacement tournament.
Within a week, he'd secured a course, funding and an NCAA waiver that ensured it would be an officially-sanctioned event. On Friday, the University of North Texas won it all.
What they're saying: The LTP Classic didn't have any bearing on the championship field, but it gave these women a far happier end to their seasons — and for seniors — their careers.
"I just want them to have the memories. I want them, when they look back ... on their college golf careers, I want them to remember that they went out like this."
— Sam "Riggs" Bozoian,
via GOLF.com
7. ⚡️ Lightning round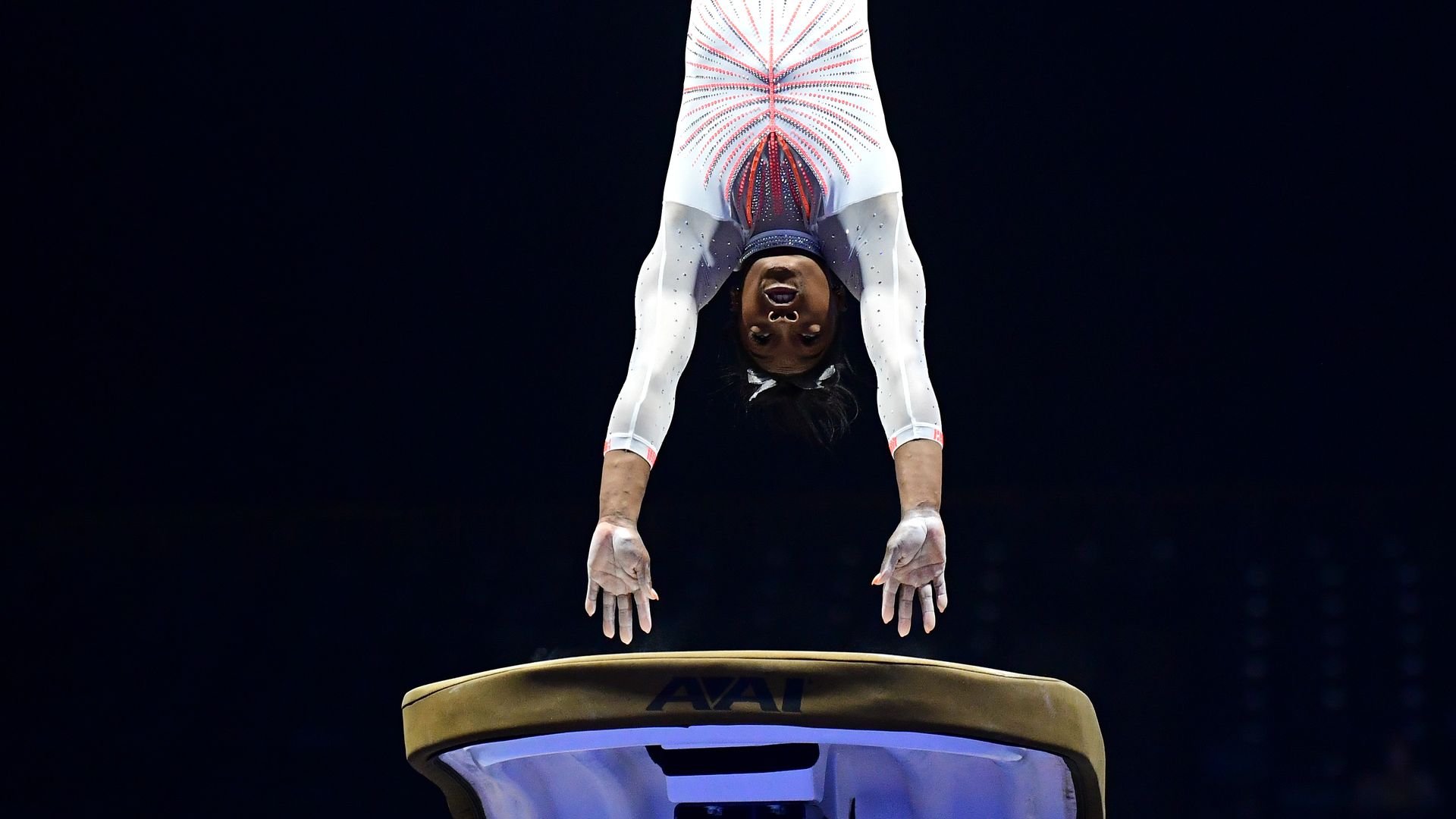 🐐 Biles makes history: Sporting a leotard with a rhinestoned goat, Simone Biles became the first woman to land a Yurchenko double pike in competition at the U.S. Classic, her first event in more than 18 months.
🇨🇳 China disaster: 21 people, including two of China's top marathon athletes, died on Sunday after hail, freezing rain and high winds struck a 62-mile mountain ultramarathon in northwestern China.
🎾 Two titles, one day: It took Coco Gauff 17 years to win her first clay court championship. Her second came three hours later, as she won the singles and doubles titles at the Emilia-Romagna Open on Saturday.
🥊 Pac Man's return: After two years away, Manny Pacquaio will return to the ring on Aug. 21 in Las Vegas against undefeated WBC and IBF welterweight champion Errol Spence. Dream matchup for fans.
🛹 Shredding in Iowa: Des Moines was the skate capital of the world this weekend, as it hosted the first event on the 2021 Dew Tour. Reminder: Skateboarding makes its Olympics debut this summer.
8. 📆 May 24, 1988: No power, lots of fog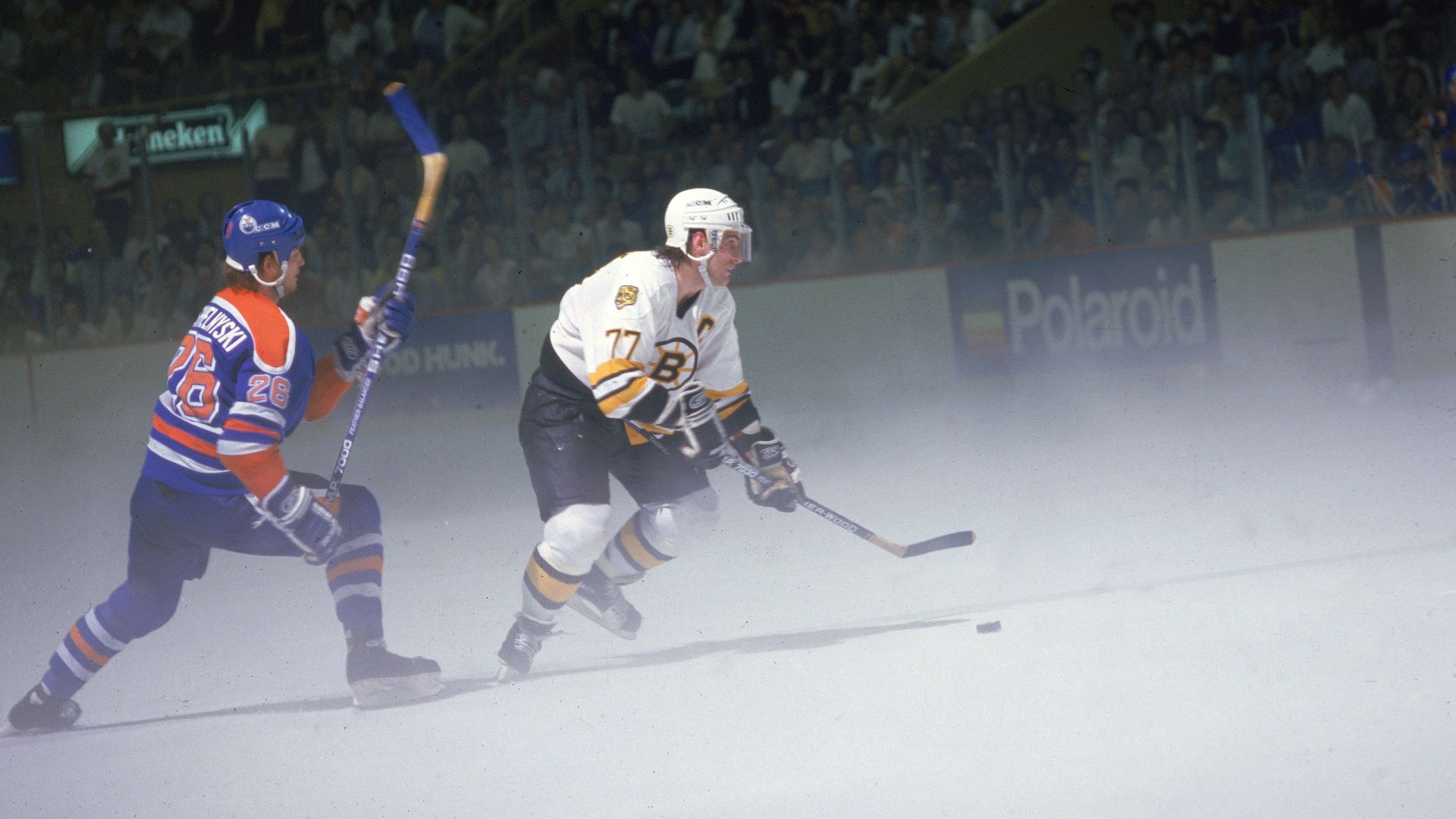 33 years ago today, Game 4 of the Stanley Cup Final between the Bruins and Oilers was suspended late in the second period when the Boston Garden abruptly lost power.
The backdrop: Edmonton led the series 3-0, just one win away from their fourth title in five years.
Prior to the power outage, the game had to be stopped multiple times to clear out a thick fog that formed on the ice due to an unseasonably hot New England day — an ominous sign of what was to come.
At the 16:37 mark of the second period, the Oilers tied the game, 3-3, and while they were celebrating all the lights in the arena went out. When the power didn't return, the game was suspended.
What came next: NHL rules state that under these circumstances, the suspended game must be replayed in its entirety — but only if it's required to determine the series.
In other words, the Bruins would need to win three straight to force "Game 7," which would actually be Game 4. That didn't happen, as the Oilers won Game 5 two days later to claim the Stanley Cup.
"I don't think anything's unfair when you have rules," NHL president John Ziegler said at the time. "I'm sure that the Bruins ... would have preferred to finish the game, but an act of God changed all that."
Fun fact: Two years later, the Bruins and Oilers met in the 1990 Stanley Cup Final — and the power at the Garden went out again! Fortunately, this time it was restored and the Oilers went on to win another title.
🎥 Watch: Live footage of the power outage (YouTube)
9. 🌎 Where in the world?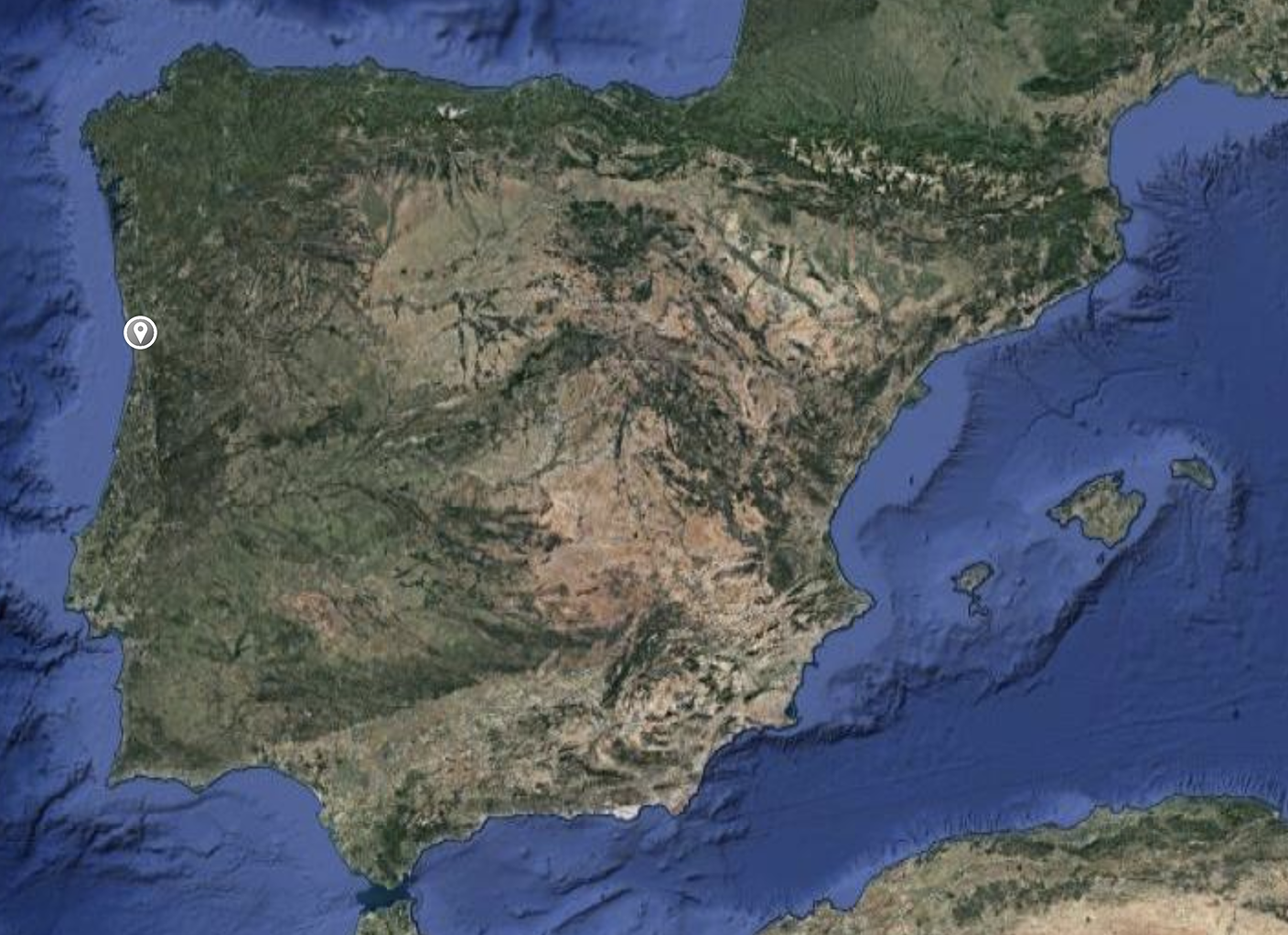 Question: What country is the pin located in? Bonus points if you can name the city, too.
Hint: The Atlantic Ocean is to the west.
Answer at the bottom.
10. 🎥 Weekend's top plays
Talk tomorrow,
Kendall "Geography class is now in session" Baker
Map answer: Porto, Portugal, site of this weekend's Champions League Final