👋 Good morning! I love you all and hope you have wonderful days.
🏈 Tonight's preseason slate: Giants vs. Bengals, 7pm ET; Ravens vs. Eagles, 7:30pm; Panthers vs. Patriots, 7:30pm; Redskins vs. Falcons, 7:30pm; Jaguars vs. Dolphins, 8pm, Packers vs. Raiders, 8pm
Today's word count: 1,462 (5 minutes)
1 big thing: 📺 ACC Network launches tonight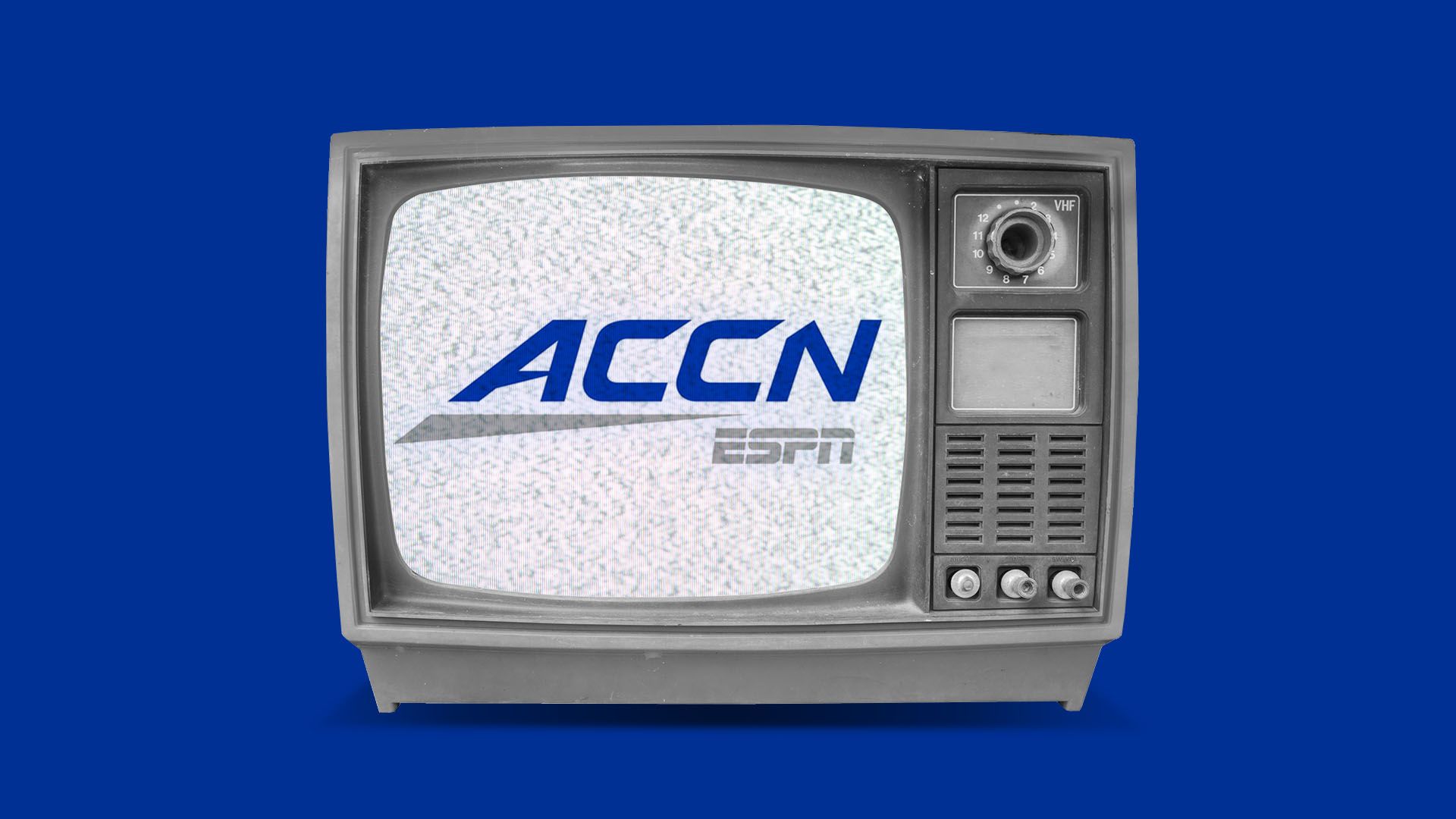 With college football just around the corner, ESPN is set to launch the long-awaited ACC Network tonight.
ACCN will go live at 7pm ET with a two-hour edition of "All-ACC," the channel's flagship studio show. After that, the network will debut its documentary film on Duke basketball's 1982 recruiting class: "The Class That Saved Coach K."
Next Thursday, No. 1 Clemson will host Georgia Tech as the network's first marquee live broadcast, and the Tigers will also be featured in a "Hard Knocks"-style show this season.
Why it matters: Conference networks have become enormous moneymakers this decade, so the launch of ACCN will help the ACC close the financial gap with leagues like the SEC and Big Ten, who have surged ahead.
By the numbers (estimates per The Athletic):
SEC Network: ~59 million subscribers; ~$230 million in annual revenue
Big Ten Network: ~55 million subscribers, ~$160 million in annual revenue
Pac-12 Network: ~19 million subscribers, ~$40 million in annual revenue (fully owns and operates its network; no media partner ... which isn't working out so well)
ACC Network: TBD
The big picture: "Over a decade those numbers would mean more than $2.3 billion (after ESPN takes its half) in ... revenue for the SEC, more than $1.6 billion (after Fox takes its half) for the Big Ten, about $400 million for the Pac-12 ... and zero for the ACC (until now)," writes The Athletic's David Glenn (subscription).
The Big 12 is now the only Power Five league without its own stand-alone conference network — though it's nearly all-in with ESPN.
The bottom line: Campuses are opening their on-site production facilities, cable companies are scrambling with last-minute negotiations and the ACC's new era is officially underway. Now we wait for the football.
2. ⛳️ Tiger notably absent from golf's final event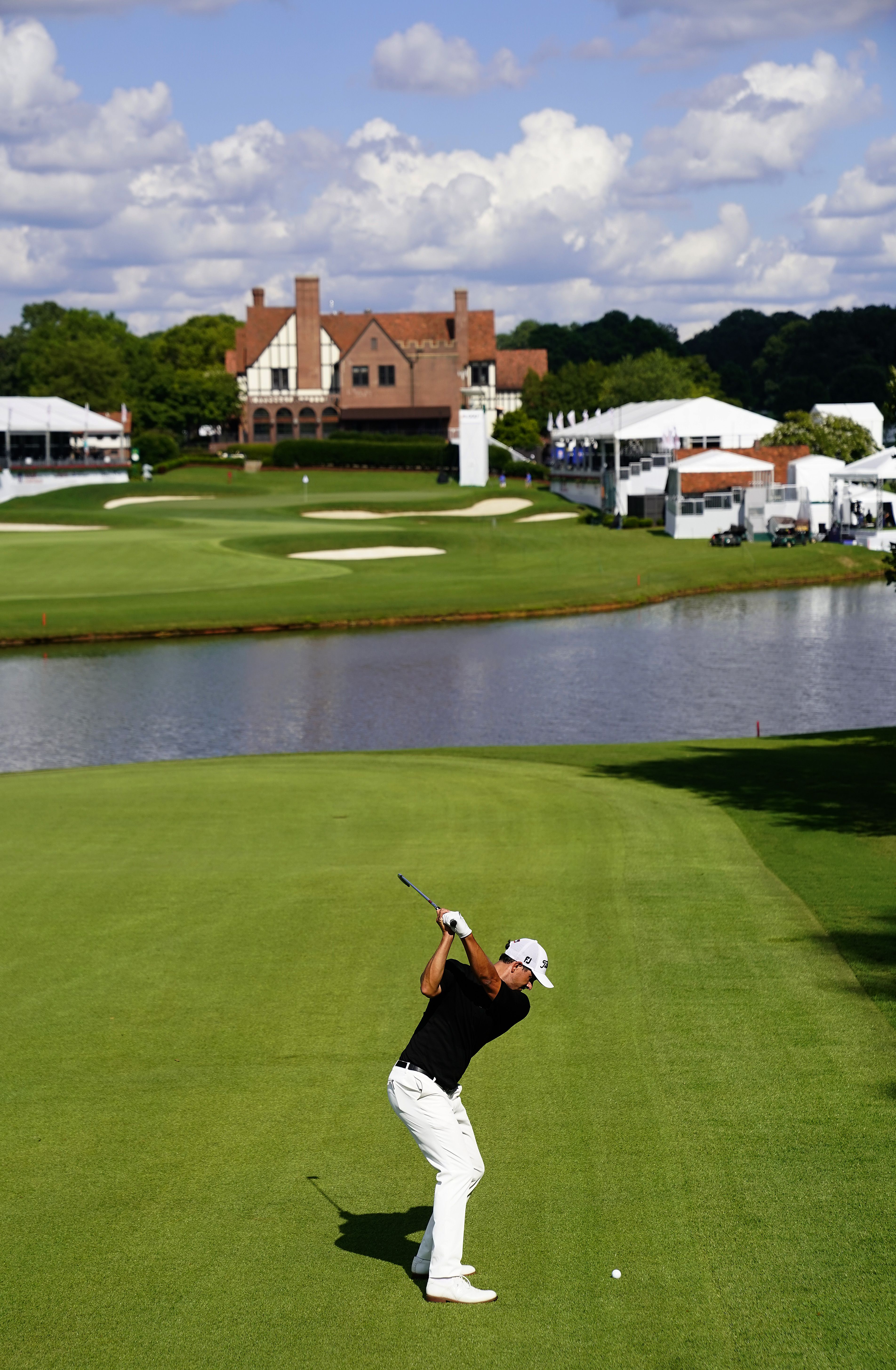 Adam Scott during a practice round at East Lake Golf Club. Photo: Sam Greenwood/Getty Images
The Tour Championship begins today at East Lake Golf Club in Atlanta, where the 30 remaining golfers in the FedEx Cup Playoffs will compete for the $15 million prize in the season's final event.
How it works: Not everyone starts at even par this week. Instead, the leader of the year-long points race, Justin Thomas, starts at 10 under, ahead of second-place Patrick Cantlay by two strokes and up three or more on everyone else.
Top 10 leaderboard: 1. Thomas (-10), 2. Cantlay (-8), 3. Brooks Koepka (-7), 4. Patrick Reed (-6), 5. Rory McIlroy (-5), 6. Jon Rahm (-4), 7. Matt Kuchar (-4), 8. Xander Schauffele (-4), 9. Webb Simpson (-4), 10. Abraham Ancer (-4).
Why it matters: Notably absent are Masters winner Tiger Woods — who won this event last year — and Open Championship winner Shane Lowry, both of whom failed to earn enough points to qualify despite winning majors and being ranked in the top 20 in the world golf rankings.
Meanwhile, the 30-man field features 11 players who didn't win a single PGA Tour event all season — a result of a points system that favors players who get hot down the stretch over players who won majors.
By the numbers: Reed and Thomas each earned 2,000 points for winning the first two FedEx Cup playoff events this month, the Northern Trust (Reed) and the BMW Championship (Thomas).
In other words, they each earned 800 more points than Woods and Lowry earned combined (600 points each). Heck, even Ancer's runner-up finish at the Northern Trust earned him more points than Woods' victory at Augusta.
What they're saying: Golfers are split on whether this is good for the sport, with some like McIlory suggesting that majors should award more points, while others appreciate that the playoffs have more weight.
Koepka likened it to the NFL postseason. "You look at the Patriots. They can go undefeated and lose the first week of the playoffs and they're out," he told NYT. "The playoffs, they need to be different."
Yes, but: As NYT's Karen Crouse points out, "If the majors are golf's version of the Super Bowl ... wouldn't that make the tour playoffs more like the Pro Bowl?" And if so, where's Tiger?
Go deeper:
3. ⚾️ Sluggers chasing franchise HR records
The year of the home run rages on...
More dinger stats:
Prior to last night, MLB had seen 37 consecutive days in which at least one player hit two home runs in a game. 37 straight days!!!
The Orioles tied the single season record for most home runs allowed (258 HR). They still have 34 games left to play...
P.S. … Are you a data nerd? We partnered with Sports Reference on this story, and they have their own stats-centric newsletter. Check it out.
4. 🏈 XFL 2.0 unveils teams and logos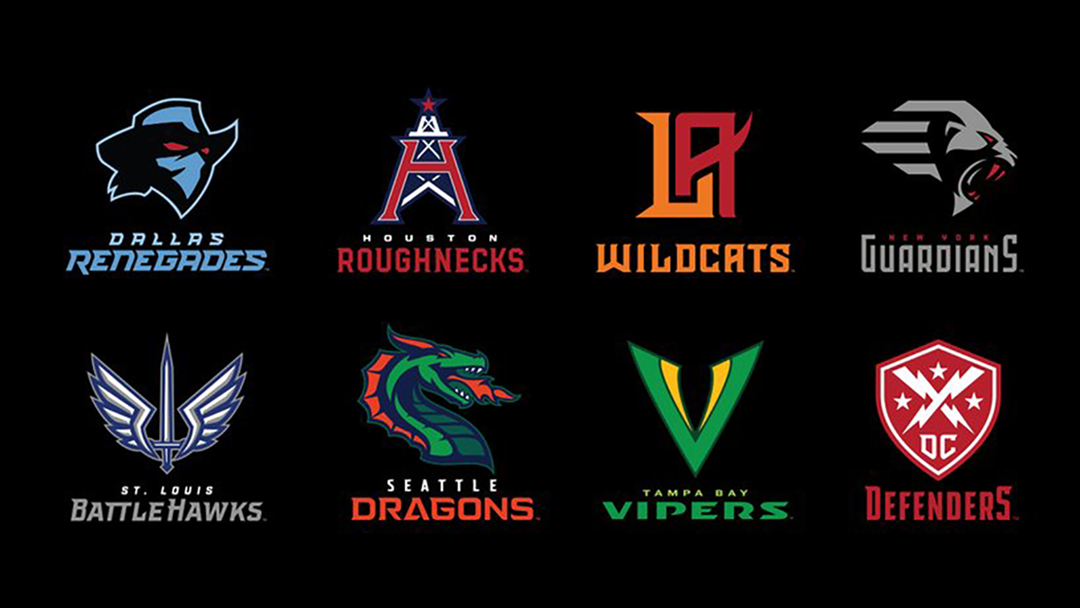 Courtesy: XFL
In January 2018, Vince McMahon had a new business idea. Rather, he an old business idea … again. A year and a half later, the XFL 2.0 is hurtling towards its February 2020 launch — and yesterday, the league unveiled its teams and logos.
Dallas Renegades (Coach/GM: Oklahoma legend Bob Stoops)
Houston Roughnecks (Former SMU head coach June Jones)
Los Angeles Wildcats (Former Packers assistant head coach Winston Moss)
New York Guardians (Former Giants OC Kevin Gilbride)
St. Louis BattleHawks (Former Bengals TE coach Jonathan Hayes)
Seattle Dragons (Former Redskins head coach Jim Zorn)
Tampa Bay Viper (Former Bears coach Marc Trestman)
D.C. Defenders (Former Michigan OC Pep Hamilton)
More XFL:
Season structure: The league opens on Feb. 8 — the weekend after the Super Bowl — and the regular season will span 10 weeks through April 12. Two playoff games are scheduled for April 18 and 19, with the championship game on April 26.
ICYMI: Last week, the XFL announced its first signed QB: former Oklahoma star and Steelers backup Landry Jones. The league will sign seven more QBs and teams will pick one prior to the October draft. (My money's on Bob Stoops grabbing his former pupil.)
Go deeper: A second-chance league and its not-my-first-rodeo commish (SI)
5. 📸 Baseball from coast to coast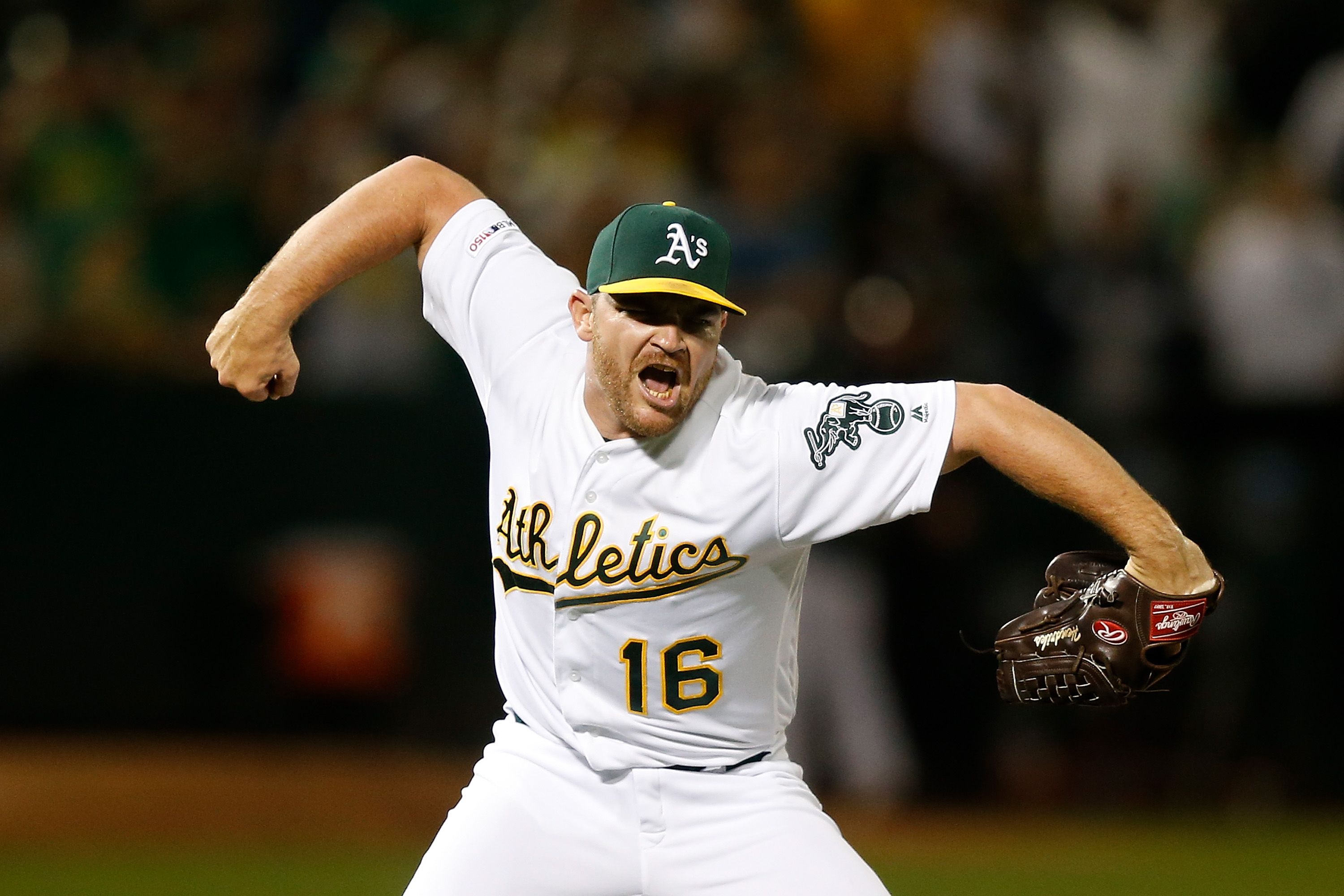 Photo: Lachlan Cunningham/Getty Images
OAKLAND — Liam Hendricks recorded a five-out save, prized prospect A.J. Puk made his debut and the Athletics beat the Yankees 6-4 to move past the Rays for the second AL wild card.
Photo: Dylan Buell/Getty Images
CHICAGO — The Cubs blew two leads but came back to win 12-11 over the Giants in a wild affair at Wrigley. It was Chicago's fourth straight win and moved them into sole possession of first place in the NL Central.
What they're saying: "That's a season-defining win right there," said Kris Bryant, whose eighth-inning, two run-blast proved to be the difference. Please enjoy.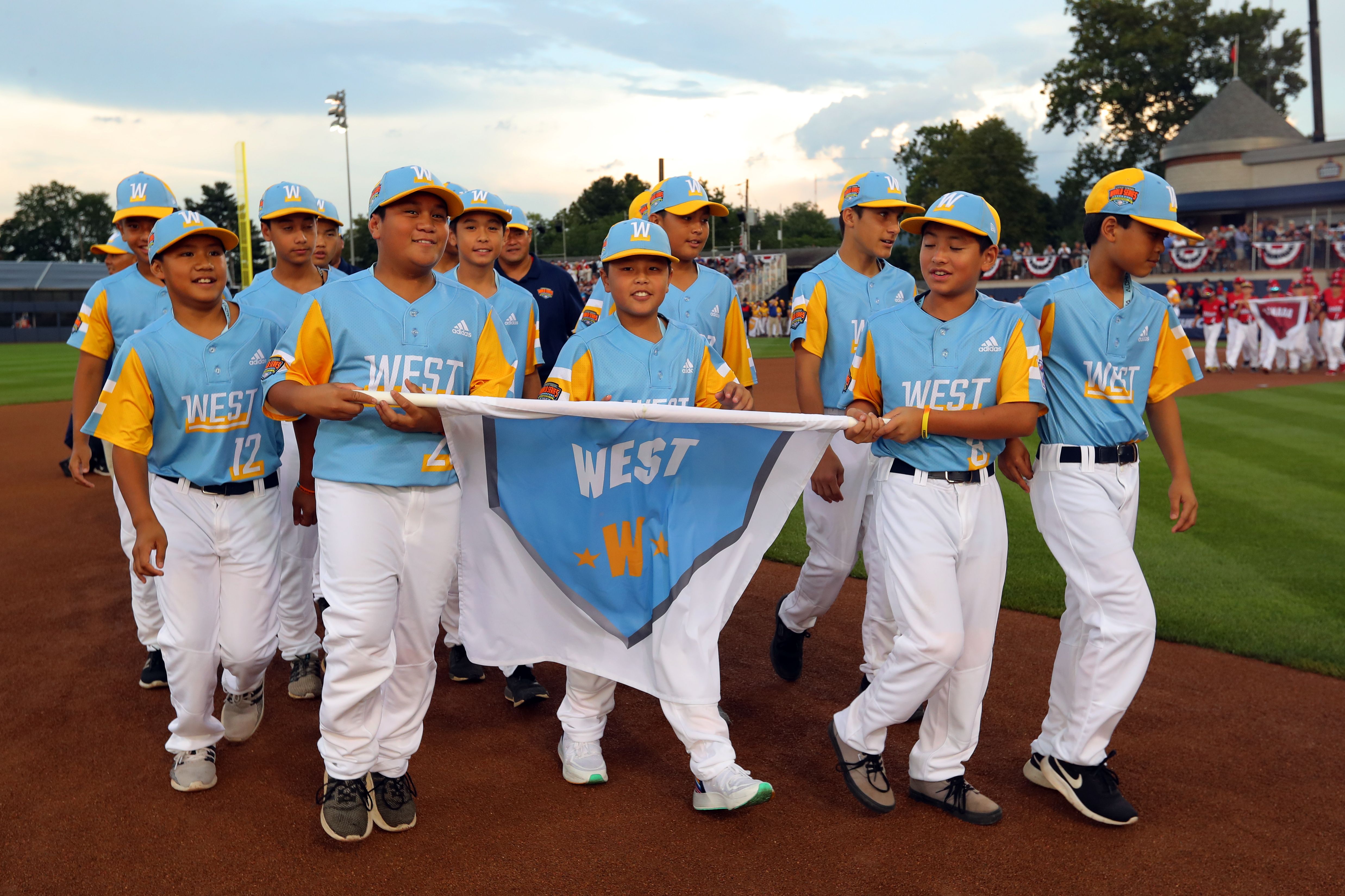 Central East Maui. Photo: Alex Trautwig/MLB Photos via Getty Images
SOUTH WILLIAMSPORT, PA — Hawaii beat Virginia 12-9 to advance to Saturday's U.S. championship game where they'll play the winner of today's game between Louisiana and that same Virginia team (it's double-elimination).
International bracket: Japan advanced to the final where they will play the winner of today's game between South Korea and Curacao.
6. Aug. 22, 1950: 🎾 Gibson breaks color barrier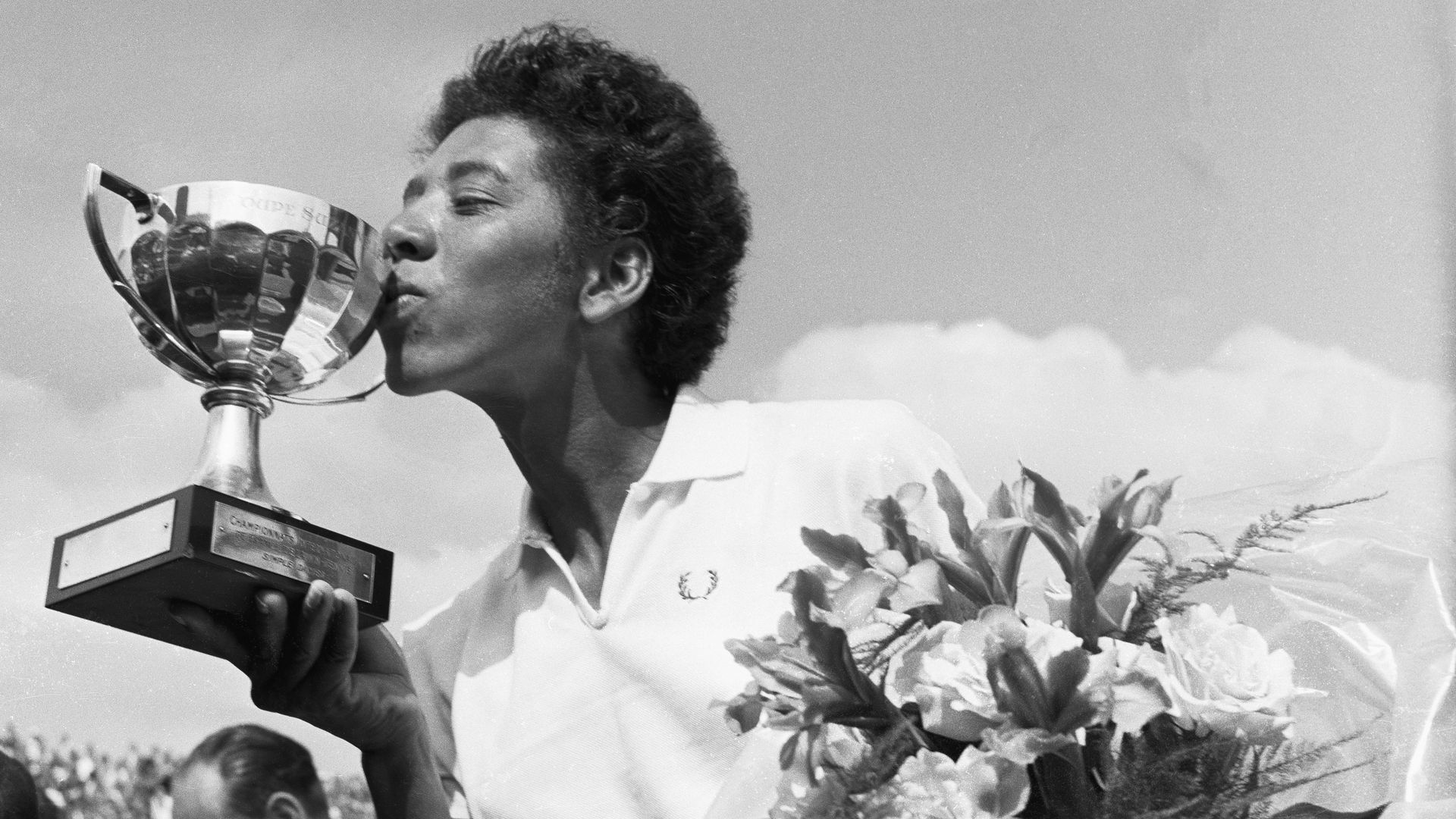 69 years ago today, Althea Gibson made her debut at the U.S. Nationals (precursor of the U.S. Open), making her the first African American to compete in a national tennis event.
Six years later, Gibson became the first African American to win a Grand Slam title (the French Championships). The following year, she won both Wimbledon and the U.S. Nationals, then won both again in 1958.
Fun fact: In 1964, Gibson also became the first African American to compete on the LPGA tour. Yup, she was a professional golfer, too.
Go deeper: Althea Gibson broke barriers (ESPN)
7. 🏈 CFB trivia
Question: Who was the last Big Ten player to win the Heisman Trophy?
Hint: Happened in 2006.
Answer at the bottom.
8. The Ocho: 💦 5 stops down, 2 more to go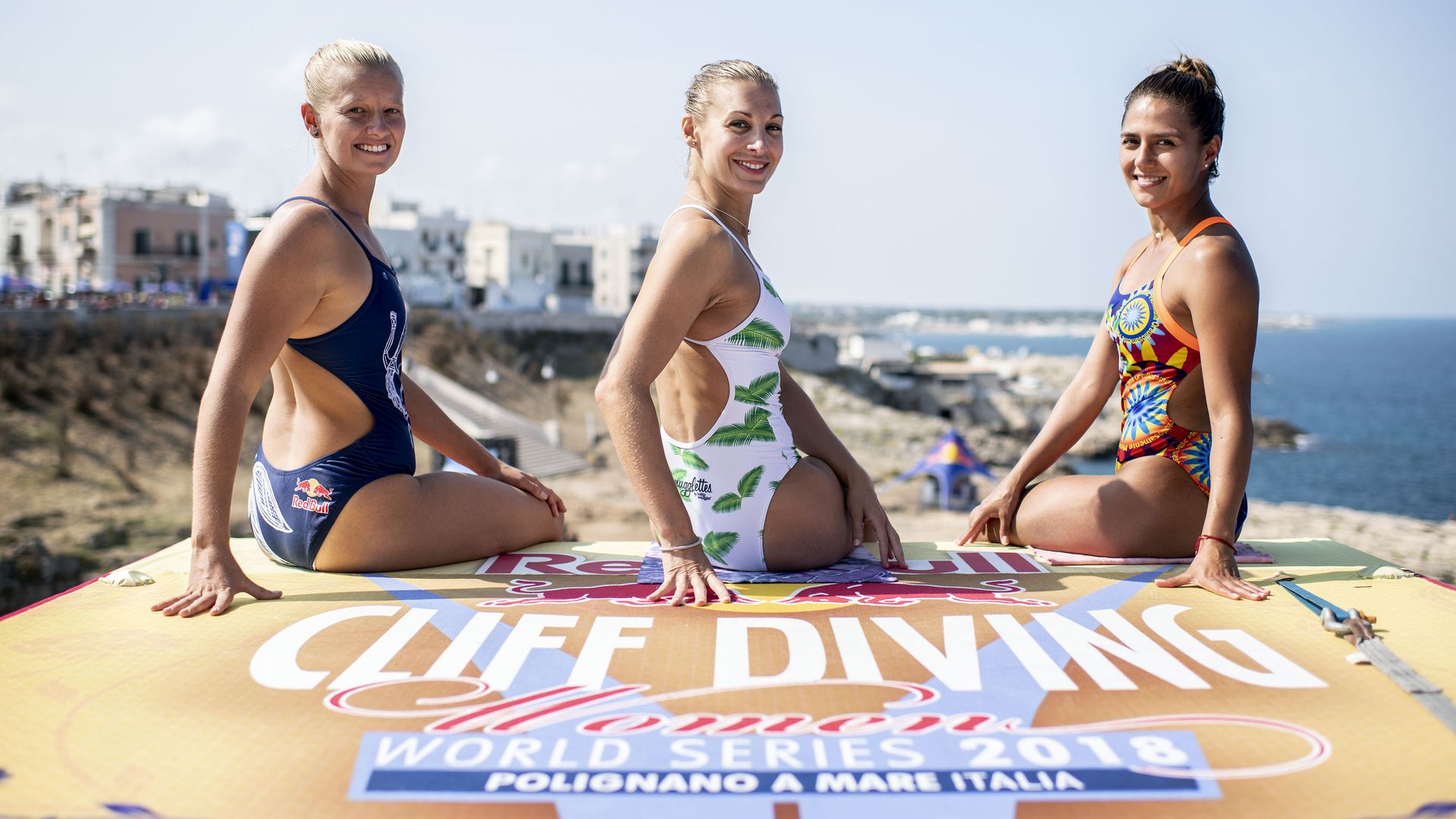 Welcome to Cliff Diving Week, where we'll be taking you inside the Red Bull Cliff Diving World Series — a multi-stop tour that takes divers all across the world.
This weekend, the world's best cliff divers return to the ancient city of Mostar, Bosnia and Herzegovina for the 2019 Red Bull Cliff Diving World Series' penultimate stop.
Schedule: Click to read/watch a recap of the events at each location. They're all incredibly picturesque.
Men's standings: Great Britain's Gary Hunt — whom you heard from yesterday — leads the way with 800 points, 340 more than anyone else.
Gary Hunt, 800 (GBR)
Jonathan Paredes, 460 (MEX)
Andy Jones, 380 (USA)
Michal Navratil, 370 (CZE)
David Colturi, 310 (USA)
Women's standings: Australia's Rhiannan Iffland — who I am now a huge fan of after watching this video — has been just as dominant as Hunt.
Rhiannan Iffland, 800 (AUS)
Yana Nestsiarava, 460 (BLR)
Jessica Macaulay, 430 (GBR)
Lysanne Richard, 370 (CAN)
Adriana Jimenez, 340 (MEX)
BONUS: 🔥 Best everything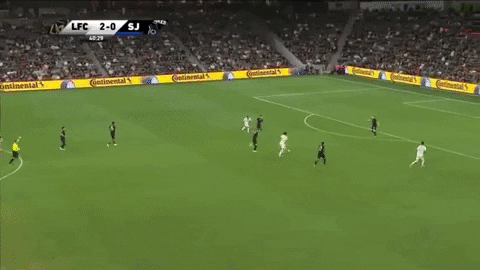 ⚽️ Best goal: MLS' leading scorer Carlos Vela made an absolute mockery of the San Jose Earthquakes last night. Jeez.
🏀 Best thing I read: The Athletic's Ethan Strauss got high with former NBA coach Don Nelson, who lives in Hawaii now and loves weed and poker. It did not go well (subscription).
🤯 Best Kyrie Irving impression: Cubs OF Nick Castellanos was asked why he greets manager Joe Maddon with "Happy Opening Day" before every game. His response: "Why is today not Opening Day? Prove to me that it's not."
See you tomorrow,
Kendall "BATTLEHAWKS!" Baker
Trivia answer: Ohio State QB Troy Smith