May 12, 2022
👋 Good morning! Good to be back.
Today's word count: 1,984 words (7 minutes).
Let's see if I remember how to do this...
1 big thing: 📺 Full stream ahead
Disney CEO Bob Chapek says the company is inching toward a reality in which all of ESPN is available direct-to-consumer (think: streamable like Netflix, no cable bundle required).
"What we're doing is sort of putting one foot on the dock if you will, and one foot on the boat right now. But we know that at some point, when it's going to be good for our shareholders, we'll be able to fully go into an ESPN DTC offering."
— Chapek on Wednesday's earnings call
Why it matters: ESPN, like its competitors, is faced with the delicate task of building for the future (streaming) without cannibalizing the present (cable). Chapek's comments indicate how close the future is to becoming the present — and the present to becoming the past.
State of play: This year, ESPN will air an NFL game exclusively on ESPN+ for the first time (Jaguars-Broncos on Oct. 30 in London), the latest example of premium live sports migrating to streaming.
This will intensify in the years ahead until eventually everything moves over. Then we'll really be in the streaming era, with ESPN and ESPN+ (and NBC and Peacock, etc.) melding together.
"It will be the ultimate fan offering," Chapek said of the future all-in-one streaming service. "And I think there's nobody but ESPN, frankly, [that] could actually pull that off."
Yes, but: While streaming is clearly the future, ESPN still reaches way more people — and makes way more money — on cable. So the status quo could remain for a while, even as cable dies a slow and inevitable death.
Disney earned $2.8 billion from its linear networks (ESPN, ABC, etc.) in the fiscal quarter that ended April 2, with that money coming largely from the subscriber fees ESPN charges cable distributors.
By contrast, Disney's DTC division (ESPN+, Disney+, etc.) lost $887 million. ESPN+ is up to 22.3 million subscribers, but that pales in comparison to the roughly 76 million cable subscribers ESPN reaches.
The bottom line: It's only a matter of time until the boat leaves the station, and ESPN is preparing to push off the dock.
Go deeper: Sports networks squeezed by rising costs and fewer subscribers (Axios)
2. 🏀🏒 Playoff dashboard: Stayin' alive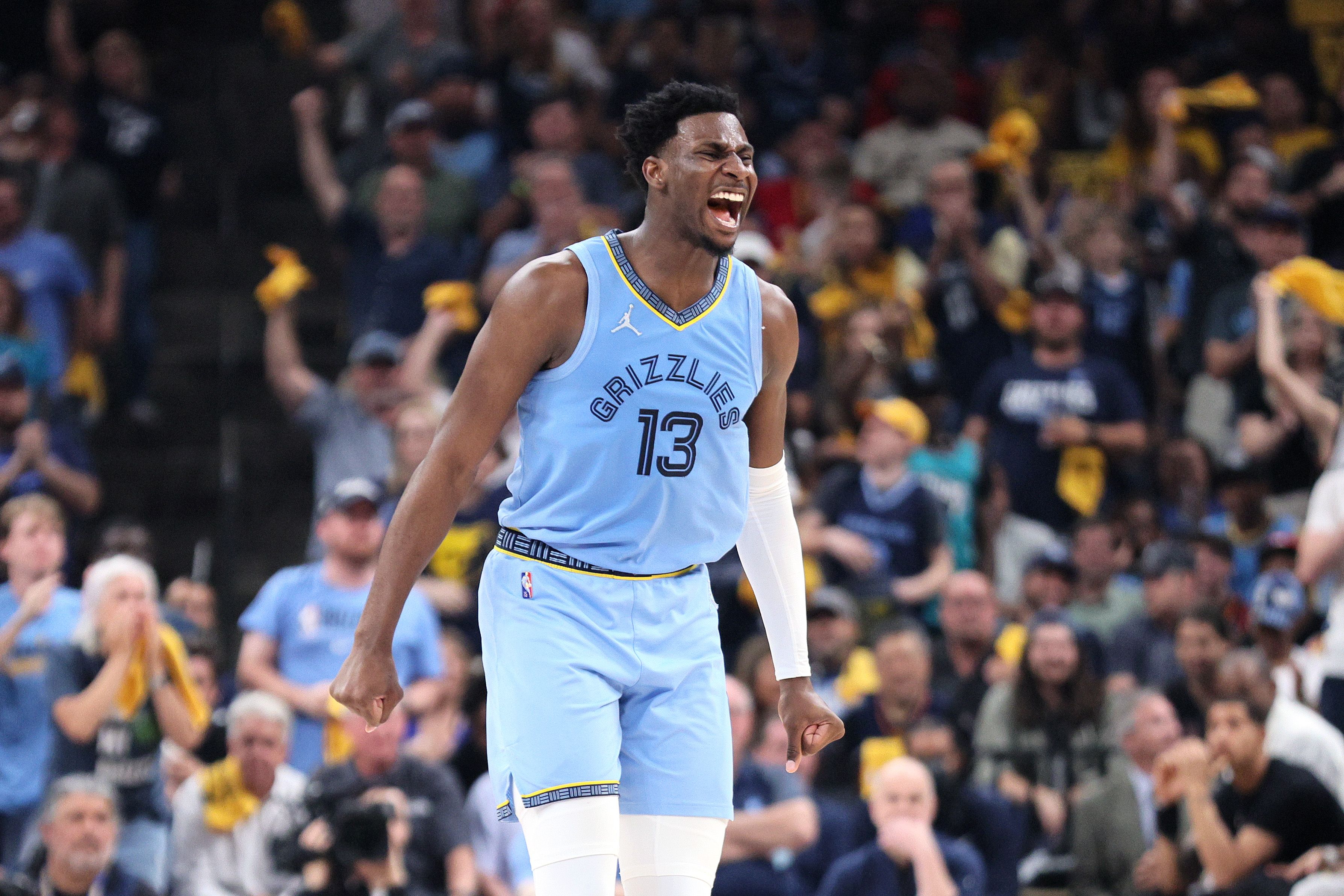 NBA, Round 2: The Ja Morant-less Grizzlies routed the Warriors on Wednesday, cruising to a 39-point victory to stave off elimination ... The Celtics were a layup away from a 3-2 lead — then Jrue Holiday happened.
Scoreboard:
By the numbers: Memphis is 21-5 this season without Morant, who's doubtful for the rest of the playoffs (bone bruise). They play a different brand of basketball without him, and it's potent.
Go deeper: Does the NBA have a [email protected]&!*% problem? (SI)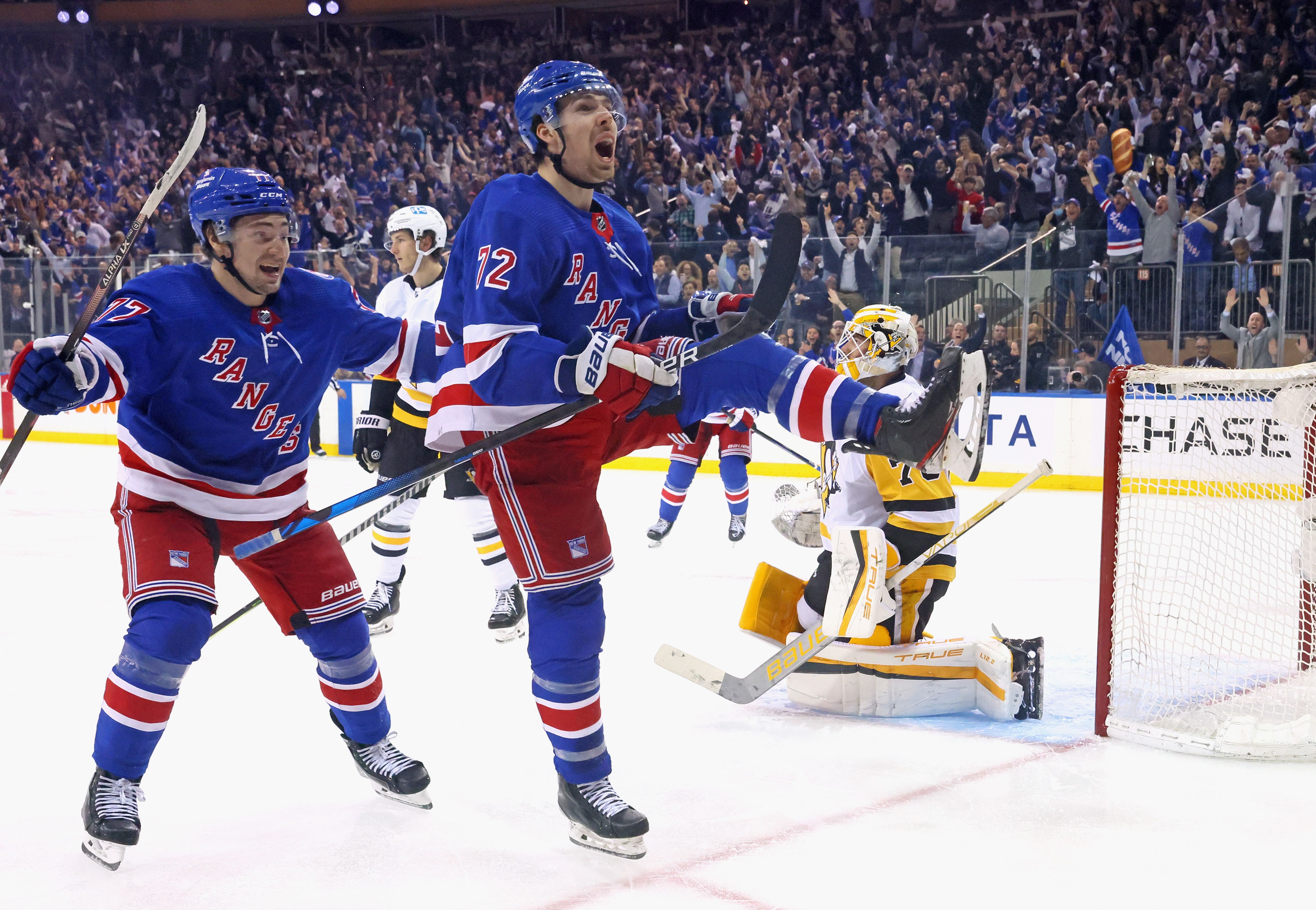 NHL, Round 1: The Rangers stayed alive against the Penguins, who lost Sidney Crosby (high hit) ... The Comeback Cats erased a 3-0 deficit ... Calgary's three-goal third had the Saddledome rocking.
Scoreboard:
State of play: After an opening week full of fast starts and blowouts (the team that scored first won 26 of the first 32 playoff games), Wednesday delivered three straight comebacks. That's more like it.
Go deeper: Playoff beards: Hockey's wackiest tradition (ESPN)
3. ⚾️ MLB attendance: So far, so good
One post-lockout question was how such a tumultuous offseason would impact attendance. Turns out, not that much, Axios' Jeff Tracy writes.
State of play: Attendance was down just 1.3% through each team's first 12 home games this season compared to the same sample in 2019, per USA Today (subscription).
By the numbers: The ascendant Blue Jays have had by far the biggest increase (+59%), while the tanking A's are plumbing new depths seemingly every day amid relocation rumors (-58%).
Significant increase (9): Blue Jays (+59%); Marlins (+32%); Tigers (+27%); White Sox (+25%); Padres (+23%); Orioles (+20%); Braves (+19%); Royals (+19%); Reds (+15%)
Relatively static (8): Dodgers (+4%); Mets (+4%); Twins (+0.3%); Mariners (+0.3%); Rockies (+0.1%); Giants (+0.01%); Astros (-1%); Cardinals (-4%)
Notable decrease (6): Red Sox (-6%); Rays (-9%); Angels (-9%); Yankees (-9%); Rangers (-11%); Cubs (-12%)
Significant decrease (7): Guardians (-18%); Pirates (-21%); Brewers (-22%); Phillies (-24%); Diamondbacks (-26%); Nationals (-27%); A's (-58%)
4. ⚡️ Lightning round
🎾 Osaka flies solo: Naomi Osaka, the world's top-earning female athlete, is leaving IMG to start her own sports agency called Evolve alongside her longtime agent.
🐎 Sign of the times: More people watched replays of Rich Strike's Kentucky Derby win on NBC Sports' social accounts (36 million) than the live race (peaked at 19 million).
💨 Fired for farting: In August, Brazilian defender Marcelo was expelled from Lyon's senior squad. Now we know why: he wouldn't stop farting and laughing in the locker room.
⚾️ Cleveland has COVID: MLB postponed Wednesday's Guardians-White Sox series finale due to positive COVID-19 tests for the visiting Guardians, marking the first COVID-related postponement this season.
🍿 Movie trailers: "Rise" (June 24 on Disney+) tells Giannis Antetokounmpo's incredible origin story. "Hustle" (June 8 on Netflix) stars Adam Sandler and features numerous NBA players.
5. 🏈 Brett Favre sued by state of Mississippi
Brett Favre was sued this week by the Mississippi Department of Human Services for his alleged role in a yearslong welfare scheme, Jeff writes.
Why it matters: $77 million worth of funding intended to help Mississippi's poorest residents was misspent in what an auditor has called the state's largest public corruption case in 20 years.
Catch up quick: In 2014, Favre began working to find investors for a biomedical startup, Prevacus, which claimed to have found a treatment for concussions.
By 2018, Favre had invested $1 million but the drug was no closer to market, so he used his friendship with then-Mississippi Gov. Phil Bryant to push the project forward.
"It's 3rd and long and we need you to make it happen!!" Favre wrote in one of hundreds of texts obtained by Mississippi Today. "I will open a hole," replied Bryant, doubling down on the football metaphors.
That "hole" helped Favre secure $2.1 million in investments for Prevacus, which has since gone dormant, from government funding earmarked for welfare projects. And it didn't stop there.
The big picture: The lawsuit also alleges Favre secured $5 million for a volleyball center at his alma mater Southern Miss (his daughter played on the team) and $1.1 million for himself — all via the welfare fund.
Favre has repaid the $1.1 million, which he received for no-show speaking gigs, but the suit demands he also repay the $2.1 million.
As for the $5 million, Mississippians are left to wonder: "How in the world is the volleyball court going to help struggling families?"
Zoom out: This isn't the first time Favre has been sued for financial dealings. In 2018, a VC firm claimed he misled them about failed social media app Sqor Sports, though the lawsuit was dismissed.
6. ⛳️ Golf as punishment (for your partners)
Creative punishments for fantasy football losers isn't a new phenomenon, but this might be the best one yet.
What happened: John Eckert, 26, was forced to play in a local U.S. Open qualifier at Kansas City's Oakwood Country Club this week as "punishment" for finishing last in his fantasy league.
Amateurs must have a handicap of 1.4 or lower to play in U.S. Open qualifiers, but Eckert was able to enter by designating himself as a pro and waiving his ability to become an amateur in the future.
He was late for his tee time after going to the wrong starting hole and carded a 40-over 112, finishing dead last and 40 shots off the lead.
What they're saying: Eckert, who says he plays golf about once a month, found the whole thing quite funny:
"The nerves started to calm down and I settled into the round. I managed to par three of my last five holes. After [that], my confidence skyrocketed. If this were a two-round qualifier, the field may have been in trouble."
The other side: One of Eckert's playing partners was a bit peeved, as his round was understandably thrown off by a disheveled dude showing up late and proceeding to duff the ball 10 feet. Here's his text to a friend:
"Played at the U.S. Open local today. Teed off on the first hole, one of my playing partners wasn't there. We wait a min, get the word he's on the wrong tee. Comes over to hole 10, hits tee shot 10 feet."
"5 over after 2, his caddy looks at us and goes we are sorry. He lost a fantasy football bet and his punishment was to play. Absolute joke ... not fun to play with, but one hell of a story to tell now."
My take: Now that I know how to enter U.S. Open qualifiers, I may lose my fantasy league on purpose. To my future playing partners, fear not: Once par is off the table, I'll simply pick up my ball. Next hole mentality.
Looking ahead: The 122nd U.S. Open will be held on June 16–19 at The Country Club in Brookline, Massachusetts.
7. 🌎 The world in photos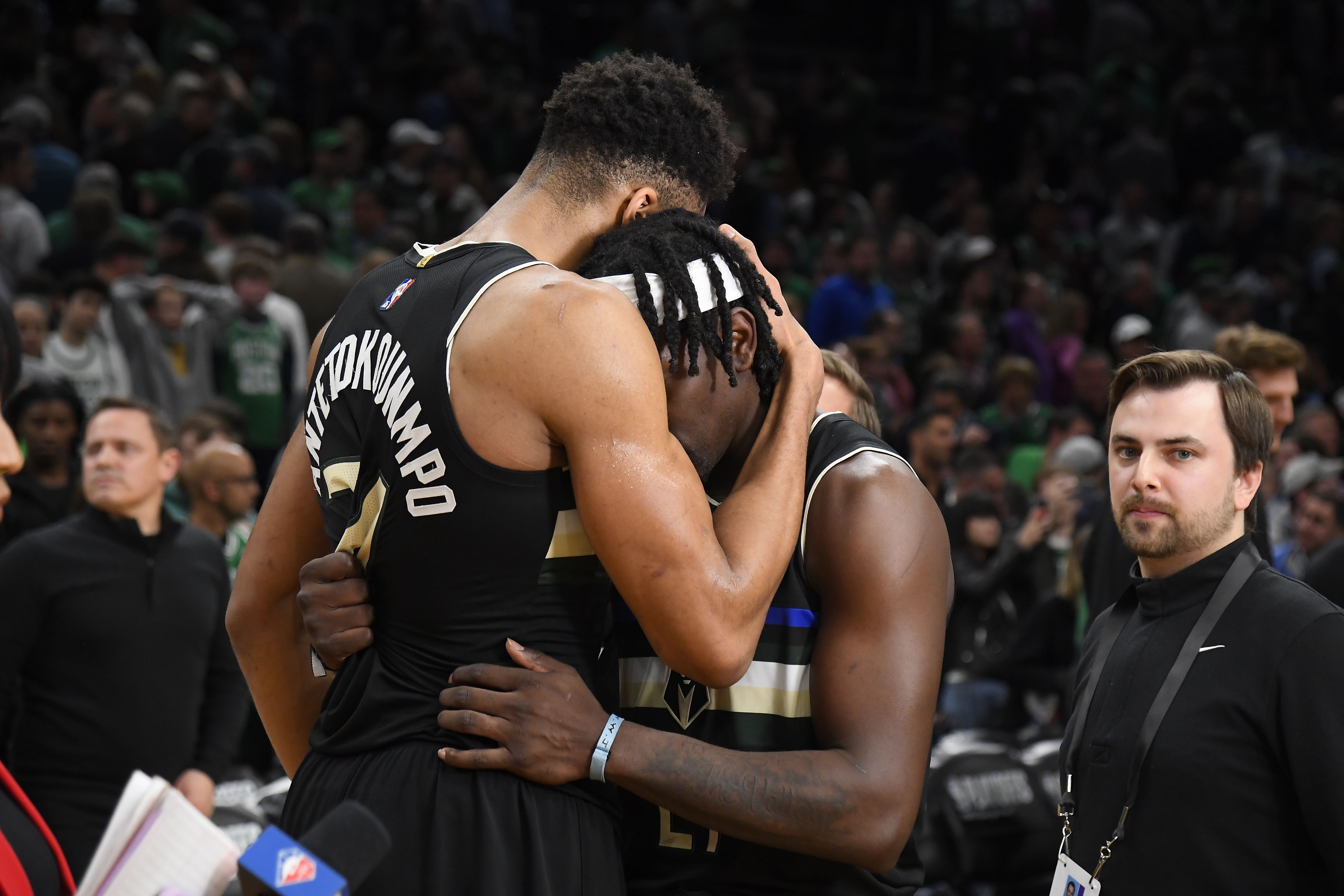 BOSTON — I love this photo so much. Guy on the right is also hilarious, just staring so hard in his Steve Jobs costume. He may have gotten a LinkedIn profile pic out of it.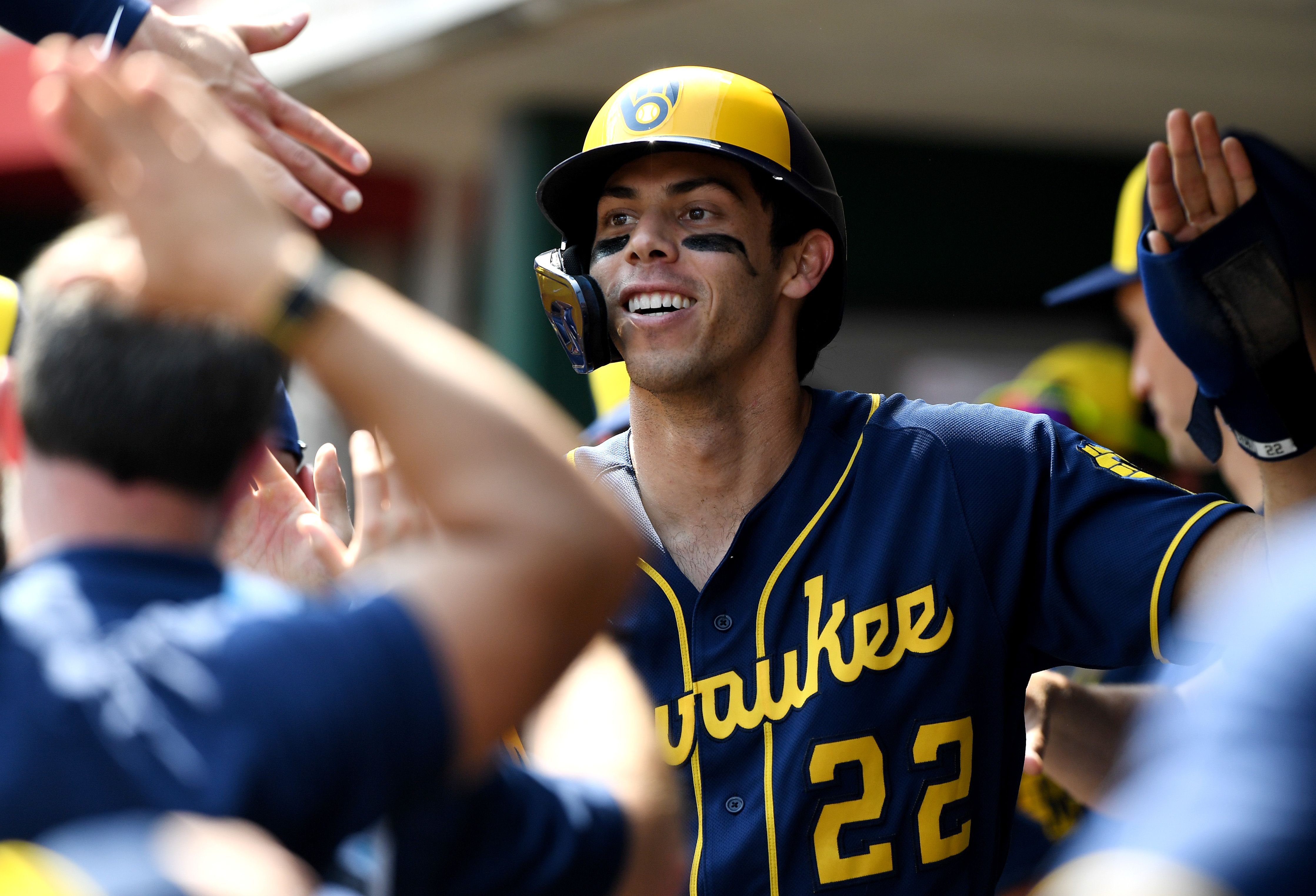 CINCINNATI — Christian Yelich recorded his third career cycle on Wednesday, tying five other players for the MLB record. All three of his cycles have come against the Reds.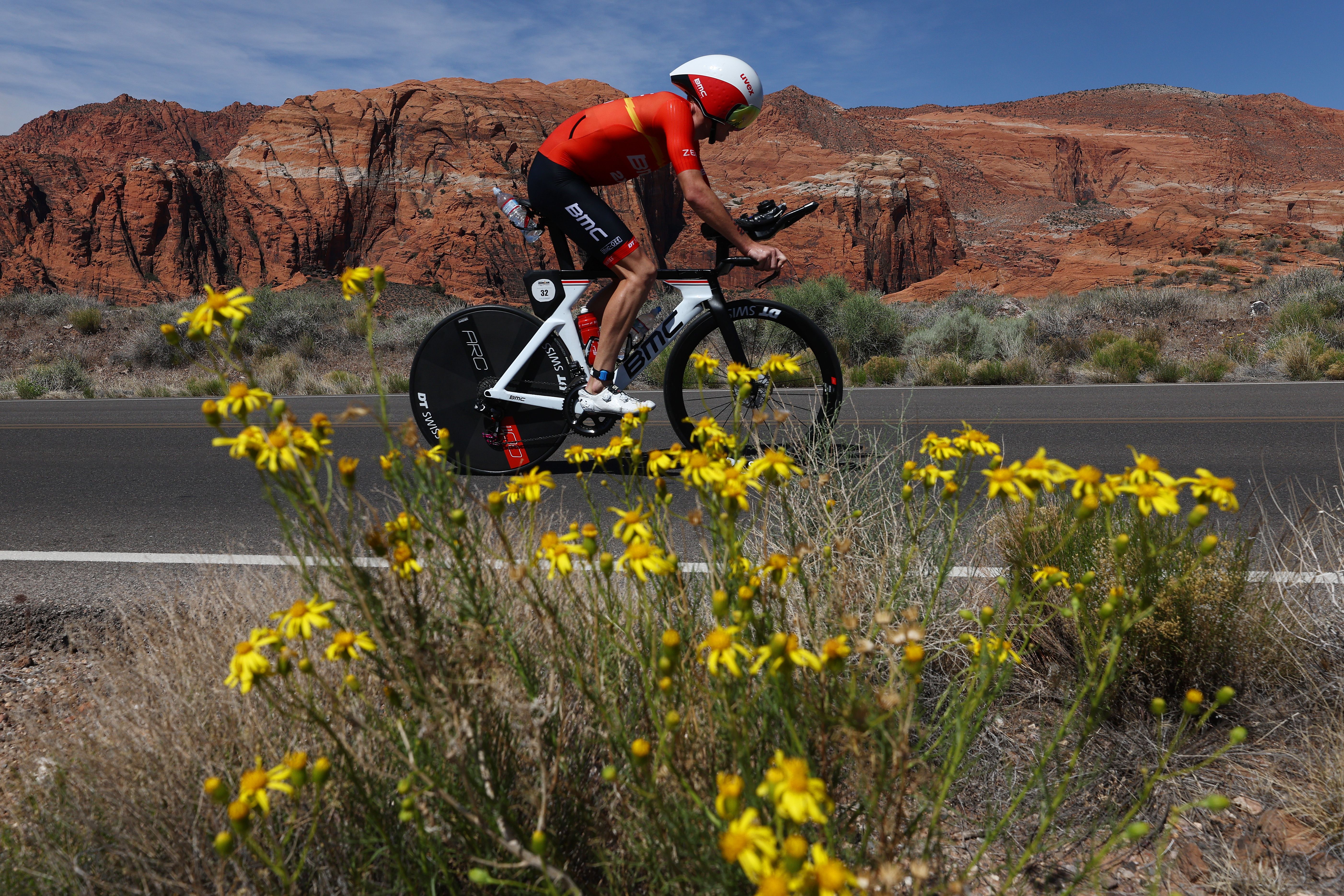 ST. GEORGE, Utah — The Ironman World Championship was no joke this year, with 22% of the field unable to make it to the finish line.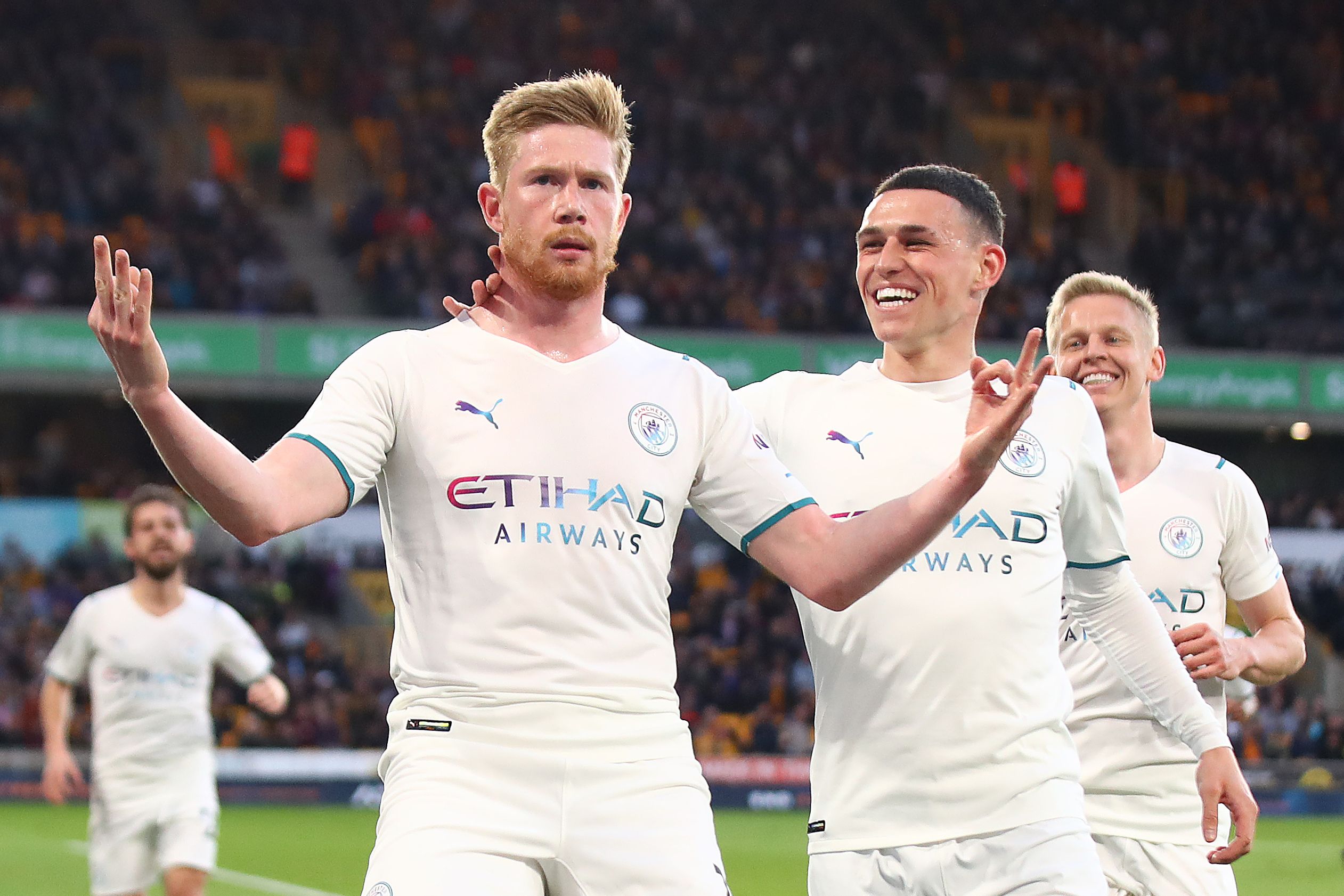 WOLVERHAMPTON, England — Kevin de Bruyne scored four goals in Manchester City's 5-1 thrashing of Wolves. After his hat trick, he imitated new signing Erling Haaland's famous meditation celebration pose.
8. 📺 Watchlist: Six Game 6's
Six NBA and NHL teams can advance tonight, while their six opponents can provide us with the two most beautiful words in sports: Game 7.
More to watch:
9. 🏈 NFL trivia
Only one QB in NFL history has won two out of every three games he's started and completed two out of every three passes he's thrown.
Question: Who is it?
Hint: Two Super Bowl titles, none as a starter.
Answer at the bottom.
10. 🏒 1 wild stat: Perpetual Patrick
Patrick Marleau, who holds the NHL record for most games played (1,779), officially hung up his skates on Tuesday.
Wild stat: At the time that Marleau set the record last April, he had appeared in at least one game with 37% of players who'd ever played in the NHL (3,009 of 8,100). A truly mind-bending statistic.
Farewell, legend...
"I was three years old when my dad, Denis, took me to skate at the local rink in Aneroid for the first time. He said I got halfway around the rink, turned around and headed back to him, handing him the chair he'd given me for balance. 'I don't want this,' was all I said, and then I turned and went back out on the ice."
— Marleau's "
Thank You, Hockey
"