March 05, 2021
🎉 Happy Friday! Let's sports.
Today's word count: 1,813 words (7 minutes).
1 big thing: ⚽️ The empire vs. the institution
Sunday's Manchester Derby will see first-place Manchester City and second-place Manchester United go head-to-head in soccer. But off the pitch, the two rivals are playing very different games.
The empire: Manchester City is owned by City Football Group, which has built a global network of 11 soccer clubs across five continents.
The money: CFG is 77% owned by the Abu Dhabi Royal Family, 13% owned by China Media Capital and Chinese state-baked CITIC Group, and 10% owned by U.S.-based private equity firm Silver Lake Partners.
The model: The clubs share resources and talent. From a player development perspective, it's a giant farm system. From a business perspective, it's an entertainment juggernaut with powerful media (broadcast rights), sales (merchandise) and events (games) arms.
The clubs: After buying Manchester City in 2008 and quickly turning it into a juggernaut, CFG began purchasing clubs in key global markets.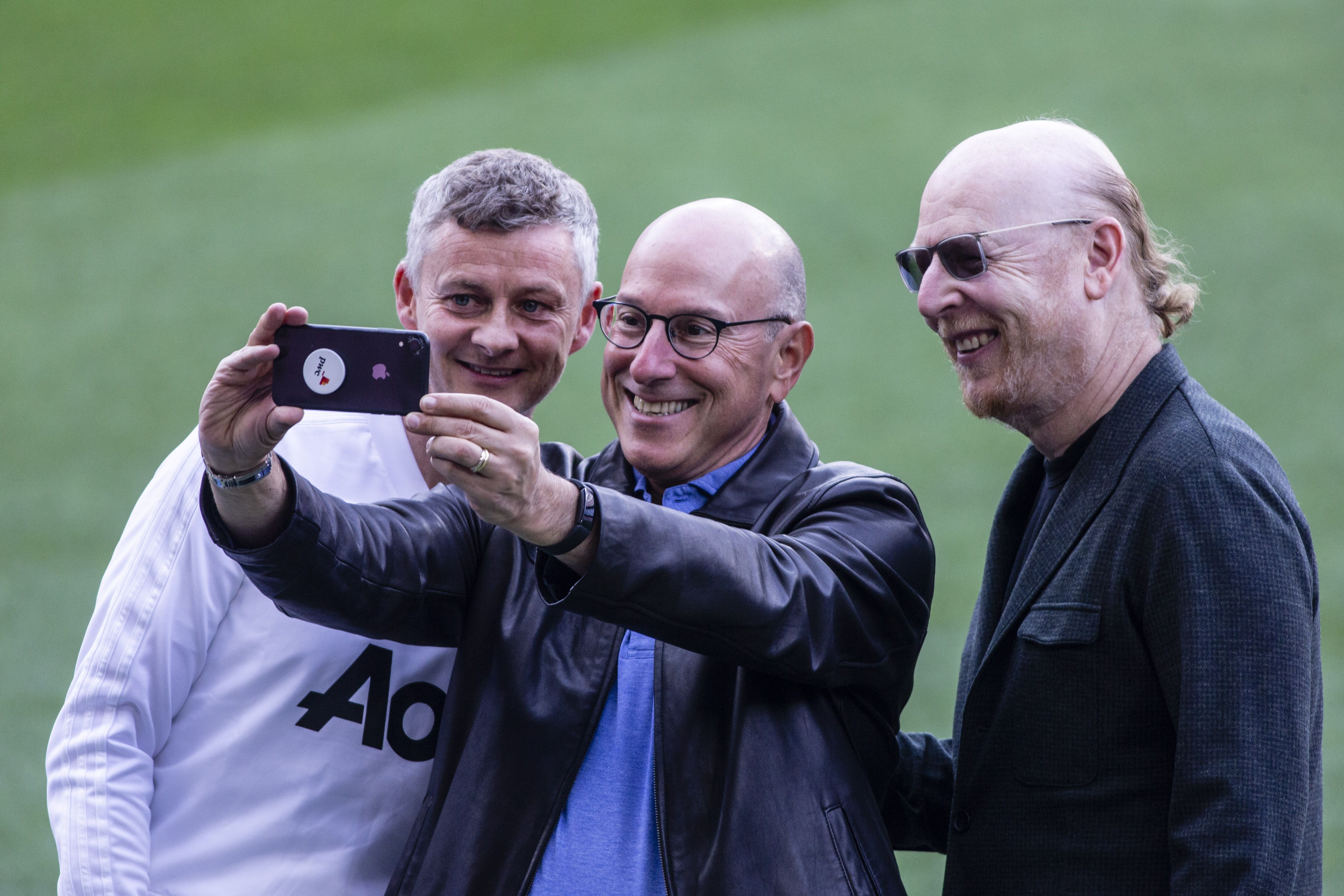 The institution: Manchester United, one of the most prestigious franchises in sports, is owned by the Glazer Family. Sound familiar? They also own the Super Bowl champion Buccaneers.
The father: The late Malcolm Glazer, a corporate raider who flipped companies such as Harley-Davidson, bought the Bucs for $192 million in 1995 and acquired United through a leveraged buyout in 2005.
The children: Malcolm's six kids — Joel, Bryan, Avie, Darcie, Ed and Kevin — are now the owners. Joel is United's "big boss" and co-chairs the Bucs, Avie co-chairs United, and the others focus mostly on the Bucs.
The business: United pioneered the proliferation of sponsorship categories. The club has 61 partners, ranging from media to apparel, and the company trades on the New York Stock Exchange ($MANU).
By the numbers: The Glazers have personally received close to $239 million from the club since spending $322 million in the $943 million leveraged takeover, per The Athletic (subscription).
The big picture: Joining the Glazers in the Premier League are six other multi-team American owners, including three more from the NFL.
Arsenal is owned by Stan Kroenke, who also owns the Rams, Nuggets, Avalanche and Rapids.
Liverpool is owned by Fenway Sports Group, which also owns the Red Sox.
Fulham is owned by Shahid Khan, who also owns the Jaguars.
Aston Villa is co-owned by Wes Edens, who also co-owns the Bucks.
Leeds United is co-owned by 49ers Enterprises, the investment arm of the 49ers.
Crystal Palace is co-owned by Josh Harris and David Blitzer, who co-own the 76ers and Devils.
2. ⚾️ MLB is bringing back in-game video
MLB is bringing back in-game video this season after a one-year ban in the wake of the Astros' sign-stealing scandal, Axios' Jeff Tracy writes.
Why it matters: There's a general consensus among players that not having access to in-game video contributed to 2020's dearth of offense.
By the numbers: The league-wide batting average dropped to .245 last season, the lowest since 1972. Multiple factors contributed to that, but many players spoke directly about the lack of video affecting them.
How it works: Players use video to refine their mechanics, not only throughout the season but during the course of a game.
Being able to look at an ugly, first-inning strikeout to identify ways to better attack an at-bat later in the game is critically important for a large swath of hitters.
"[In-game video] gives us the best chance to be successful ... and put the best product on the field," says Nationals 1B Ryan Zimmerman.
Of note: The tablet display will blur out catcher signals to protect against sign stealing.
Between the lines: iPad video will be allowed in dugouts this season, but clubhouse video rooms are off limits, which could actually be the optimal combination.
The in-game use of clubhouses — to watch video or just hang out between at-bats — can make players "lose a sense of the game," says new White Sox manager Tony La Russa.
One GM even temporarily closed his team's video room after seeing only coaches on the bench during a game two seasons ago.
The big picture: In-game video usage tends to skew towards the more modern, analytically-inclined player.
J.D. Martinez is among the practice's strongest advocates, telling SI that "there is a new generation that revolves around technology and analytics ... studying my swing and making changes, that's what makes me who I am."
Some veterans, like Albert Pujols, feel differently: "If they want to take it away, then let's go back to old school," he told The Athletic last March (subscription). "I think a lot of guys would like that. ... You don't have to think so much. You can trust your skill."
3. ❤️ Study: Heart problems rare post-COVID
Just five of 789 professional athletes who contracted COVID-19 last year developed a serious heart disease, per a collaborative study across six major leagues, Jeff writes.
How it worked: Athletes across the NBA, MLB, NFL, NHL, MLS and WNBA infected with the coronavirus between May and October 2020 underwent standard heart screens before being cleared to return.
30 of 789 registered an abnormality during the screen, so they were sent for an MRI.
Five of those 30 were diagnosed with an inflammatory heart disease — three with myocarditis (inflammation of the heart) and two with pericarditis (inflammation of the tissue surrounding the heart).
The big picture: Myocarditis can be fatal if left untreated, so the fact that less than 1% of athletes in this study were diagnosed is promising news — as is the lack of any significant cardiac issues upon their return.
Furthermore, 23 of the 30 athletes sent for MRIs were symptomatic, indicating to doctors that the chance of developing heart disease from an asymptomatic case "is virtually zero."
Yes, but: The study did have its limitations. Namely, it was conducted before the discovery of new strains, subjects were young and fit, and 98.5% of the athletes were male.
"We wanted to be very careful [to say] that we don't mean we can extrapolate this to everyone else," MLB medical director and co-author of the study Gary Green told WashPost.
4. 🏈 McShay's mock draft: 4 straight QBs
ESPN's Todd McShay projects QBs will be selected with the first four picks in this year's NFL draft, per his new mock draft (subscription).
With the first two picks, he agrees with most draft experts: Clemson's Trevor Lawrence to the Jaguars and BYU's Zach Wilson to the Jets.
At No. 3, he has the Panthers trading up from No. 8 to select Ohio State's Justin Fields with what was originally the Dolphins' pick.
At No. 4, he has the Falcons selecting North Dakota State's Trey Lance, who could sit behind Matt Ryan for a year while he adjusts to the huge gap between the FCS and the NFL.
Plus ... At No. 9, McShay has the 49ers trading up from No. 12 to select Alabama's Mac Jones with what was originally the Broncos' pick.
5. 🏀 NBA power rankings, awards picks
We've officially arrived at the NBA All-Star break. Is it just me or did the first half of the season fly by?
🚀 Power rankings: The Jazz have been historically dominant so far, but the surging Nets, 76ers and other contenders aren't going away.
Tier 1: Jazz (27-9), Nets (24-13), 76ers (24-12), Lakers (24-13), Suns (24-11), Bucks (22-14), Clippers (24-14)
Tier 2: Nuggets (21-15), Trail Blazers (21-14), Spurs (18-14), Mavericks (18-16), Celtics (19-17), Warriors (19-18), Heat (18-18)
Tier 3: Knicks (19-18), Raptors (17-19), Pacers (16-19), Grizzlies (16-16)
Tier 4: Hornets (17-18), Bulls (16-18), Pelicans (15-21), Hawks (16-20)
Tier 5: Wizards (14-20), Cavaliers (14-22), Thunder (15-21), Kings (14-22)
Tier 6: Magic (13-23), Rockets (11-23), Pistons (10-26), Timberwolves (7-29)
🏆 Awards picks:
MVP: Joel Embiid (76ers)
ROY: LaMelo Ball (Hornets)
DPOY: Ben Simmons (76ers)
COY: Quin Snyder (Jazz)
Sixth man: Jordan Clarkson (Jazz)
Most Improved: Jerami Grant (Pistons)
ICYMI ... LeBron James and Kevin Durant drafted their All-Star Game rosters on Thursday night.
Team LeBron: Giannis Antetokounmpo, Steph Curry, Luka Dončić, Nikola Jokić, Damian Lillard, Ben Simmons, Chris Paul, Jaylen Brown, Paul George, Domantas Sabonis, Rudy Gobert
Team Durant: Kyrie Irving, Joel Embiid, Kawhi Leonard, Bradley Beal, Jayson Tatum, James Harden, Devin Booker, Zion Williamson, Zach LaVine, Julius Randle, Nikola Vucevic, Donovan Mitchell
6. 🏒 NHL power rankings, awards picks
NHL teams have played anywhere between 18 and 26 games so far. There's no All-Star break this year, but here's a midseason snapshot anyway.
🚀 Power rankings: Toronto is making its most persuasive Stanley Cup case in years.
Tier 1: Maple Leafs (38 points), Lightning (33), Golden Knights (29), Panthers (32), Bruins (27), Jets (31)
Tier 2: Hurricanes (33), Capitals (30), Avalanche (25), Wild (25), Flyers (27), Islanders (30)
Tier 3: Blackhawks (29), Oilers (28), Penguins (25), Blues (28), Kings (22)
Tier 4: Coyotes (23), Canadiens (26), Rangers (21), Flames (24)
Tier 5: Devils (16), Blue Jackets (25), Predators (20), Sharks (18), Stars (16)
Tier 6: Canucks (22), Ducks (17), Red Wings (17), Senators (17), Sabres (15)
🏆 Awards picks:
Hart Trophy (MVP): Connor McDavid (Oilers)
Norris Trophy (Top defenseman): Cale Makar (Avalanche)
Calder Trophy (Top rookie): Kevin Lankinen (Blackhawks)
Vezina Trophy (Top goalie): Andrei Vasilevskiy (Lightning)
Selke Trophy (Best defensive forward): Aleksander Barkov (Panthers)
Jack Adams Award (Best coach): Joel Quenneville (Panthers)
ICYMI ... The Flames fired head coach Geoff Ward Thursday night, replacing him with former coach Darryl Sutter.
7. ⚡️ Lightning round
🎓 Mike Holder will step down this summer after 16 years as Oklahoma State athletic director. Since June, four of the 10 longest-tenured Power 5 ADs have left their posts or announced their intention to do so.
💵 Skip Bayless inked a new four-year, $32 million deal with Fox Sports, per the New York Post. ESPN made a huge offer to reunite him with Stephen A. Smith, but Fox won out.
🏈 Les Miles was accused of texting female students, taking them to his condo alone and, on at least one occasion, kissing one during his time at LSU, per an internal investigative report released Thursday.
⚾️ Lou Gehrig Day: MLB will hold its first annual Lou Gehrig Day on June 2, the day he died in 1941, to raise money and awareness for ALS. Watch his famous speech.
⛳️ Best thing I read: At Golf Channel, women say, sexism fuels a 'boys' club' culture (Ben Strauss, WashPost)
"Harassing emails. Demeaning comments. A struggle to climb the corporate ladder. Former employees of Golf Channel describe a culture that routinely sidelines women."
8. 📆 March 5, 1949: Bradman's last match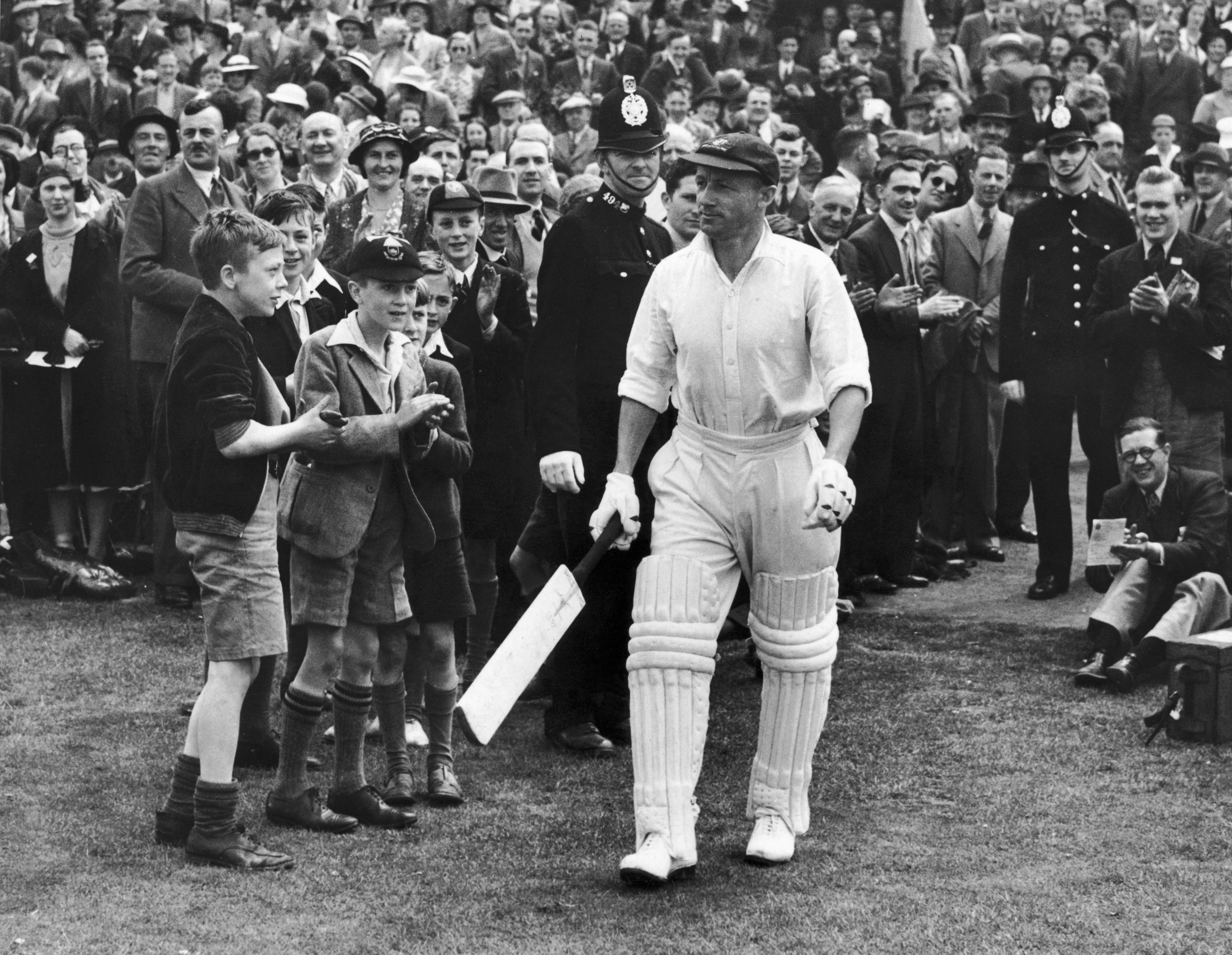 72 years ago today, Australian cricketer Sir Donald Bradman played the final match of his otherworldly career.
The backdrop: Bradman developed his skills and preternatural reaction time practicing alone as a young boy, hitting against a curved wall that returned the ball at varying angles.
When he turned pro he was so dominant that England's team devised a new bowling strategy aimed specifically at stopping him (think: the Jordan Rules).
The strategy consisted of the bowler delivering the ball directly at the batsman, hoping his reactive maneuvers to avoid getting hit would lead to an easy out.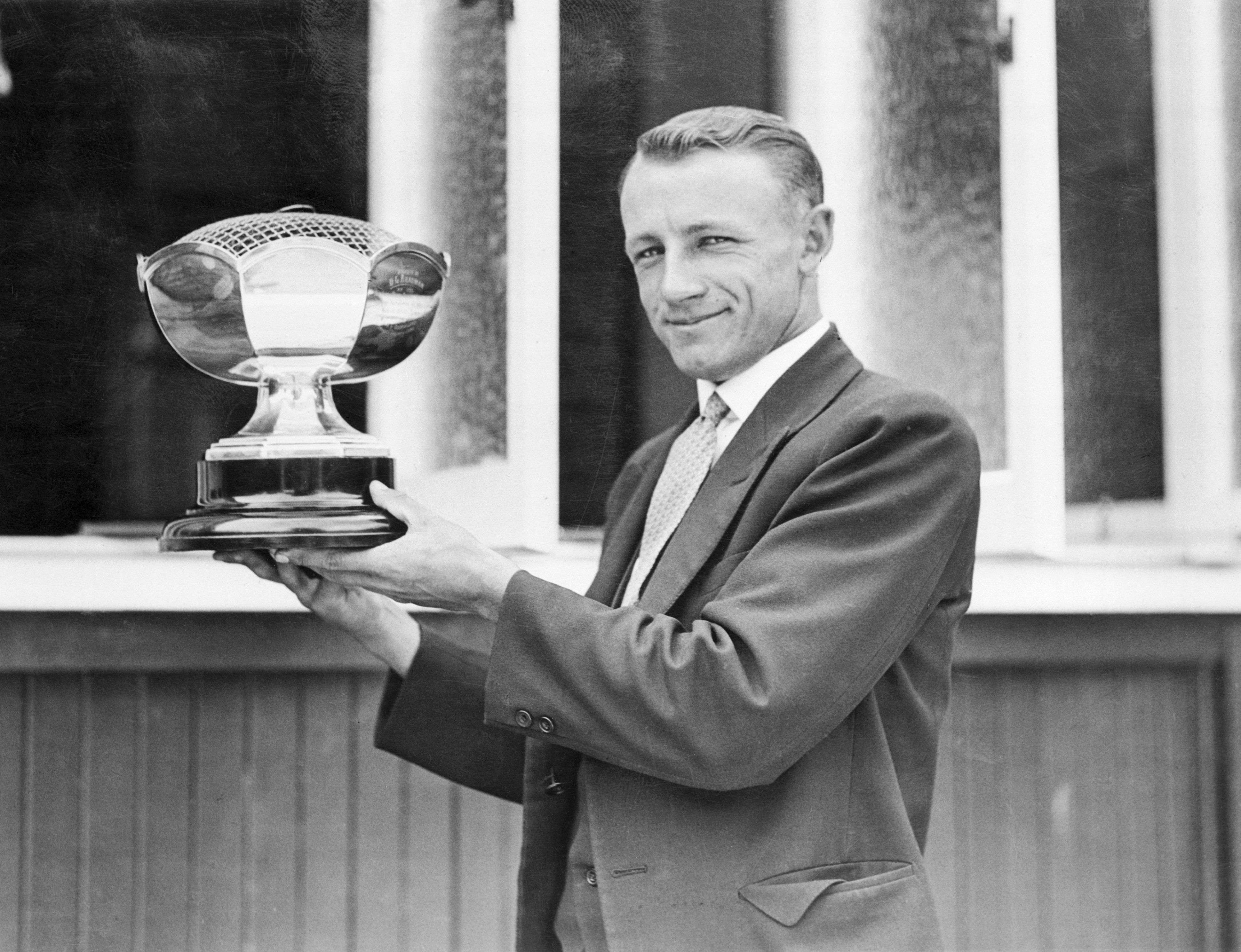 By the numbers: Bradman, who in 1949 became the only Australian cricketer to be knighted, owns arguably the greatest statistical achievement in sports history.
His career batting average (runs scored over wickets lost) in test matches is 99.94, which is 61% higher than second place (61.87).
That'd be like if second place on the all-time HR list (behind Bonds' 762) was just 473. Or if Michael Jordan — the NBA's leader in career points per game (30.12) — had averaged a whopping 43.
🎥 Watch: Rare color footage (YouTube)
9. 🏈 NFL trivia
Ben Roethlisberger, who is returning to Pittsburgh on a one-year deal, has 13 career playoff wins, tied with Brett Favre for sixth-most by a QB.
Question: Who are the five QBs ahead Roethlisberger and Favre?
Hint: Two played this century.
Answer at the bottom.
10. ⚾️ Pics du jour: Spring training
Spring and summer vibes taking you into the weekend...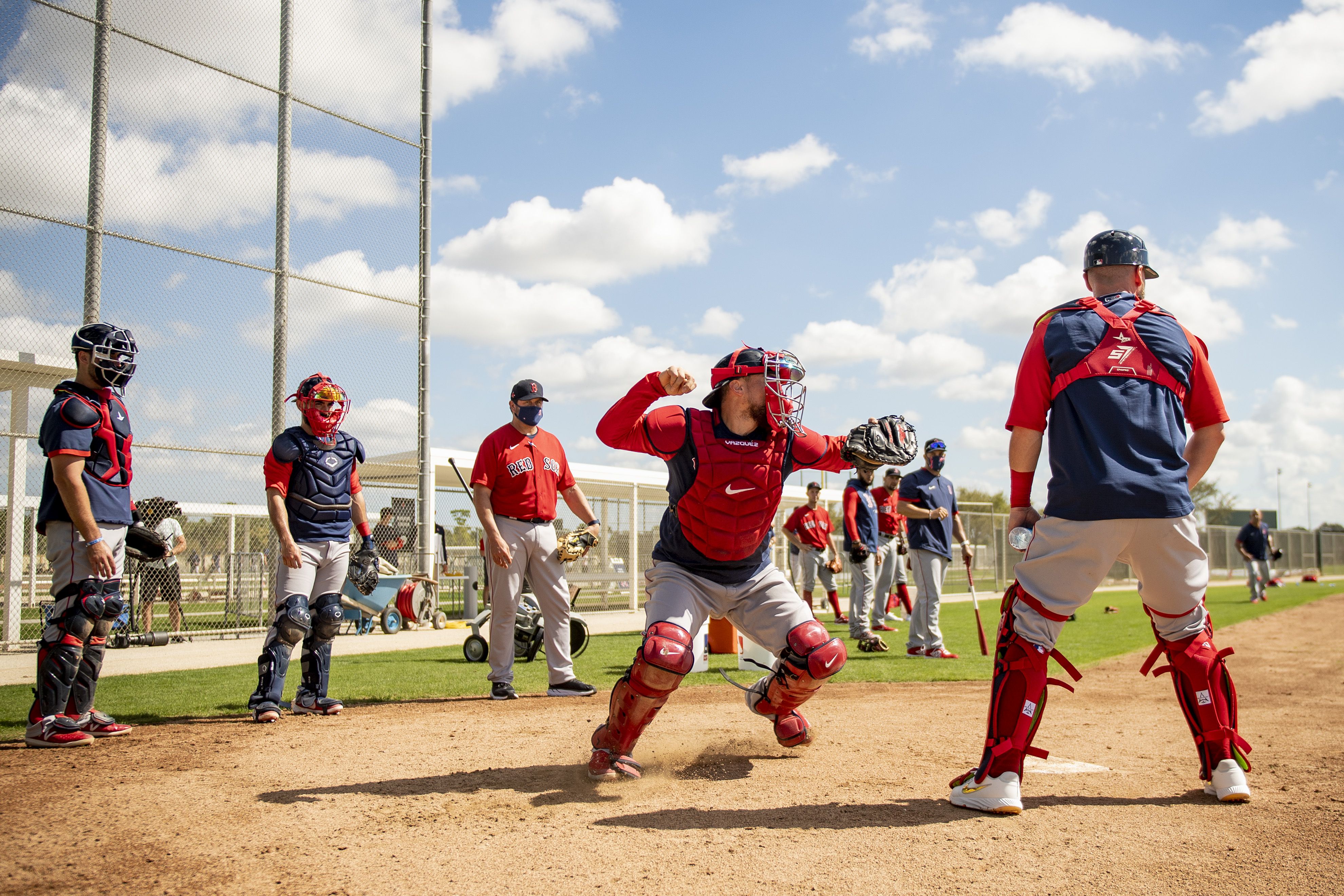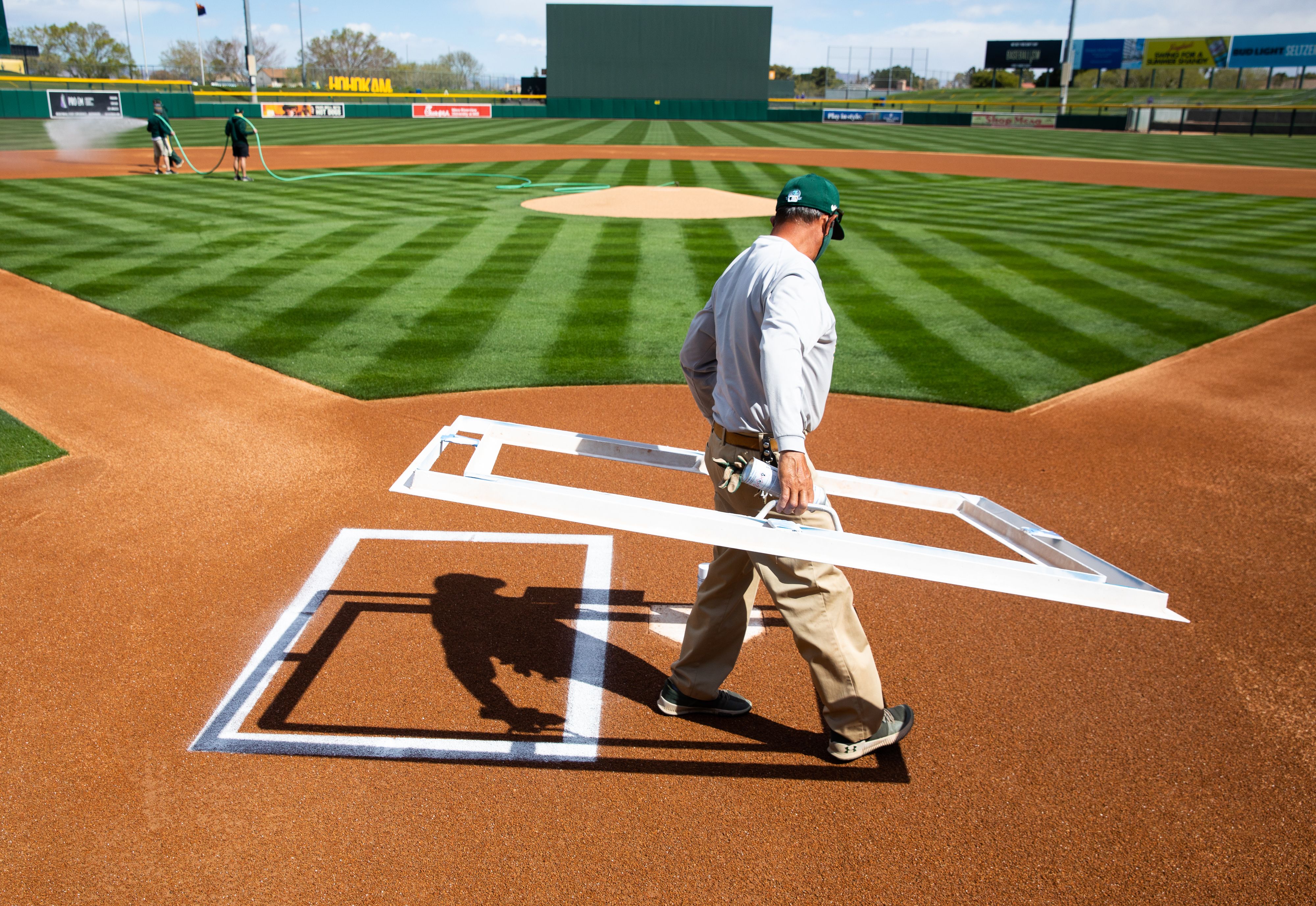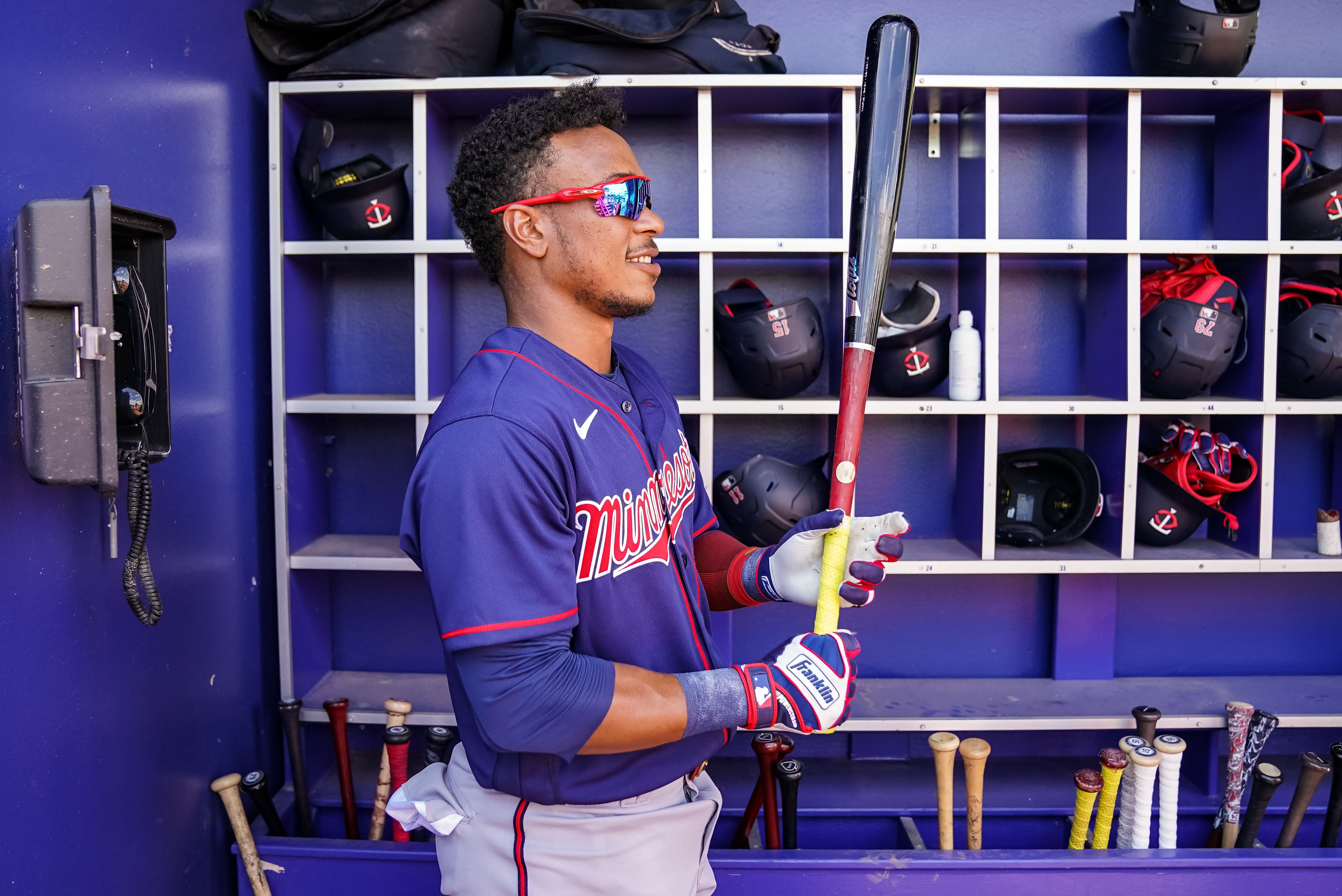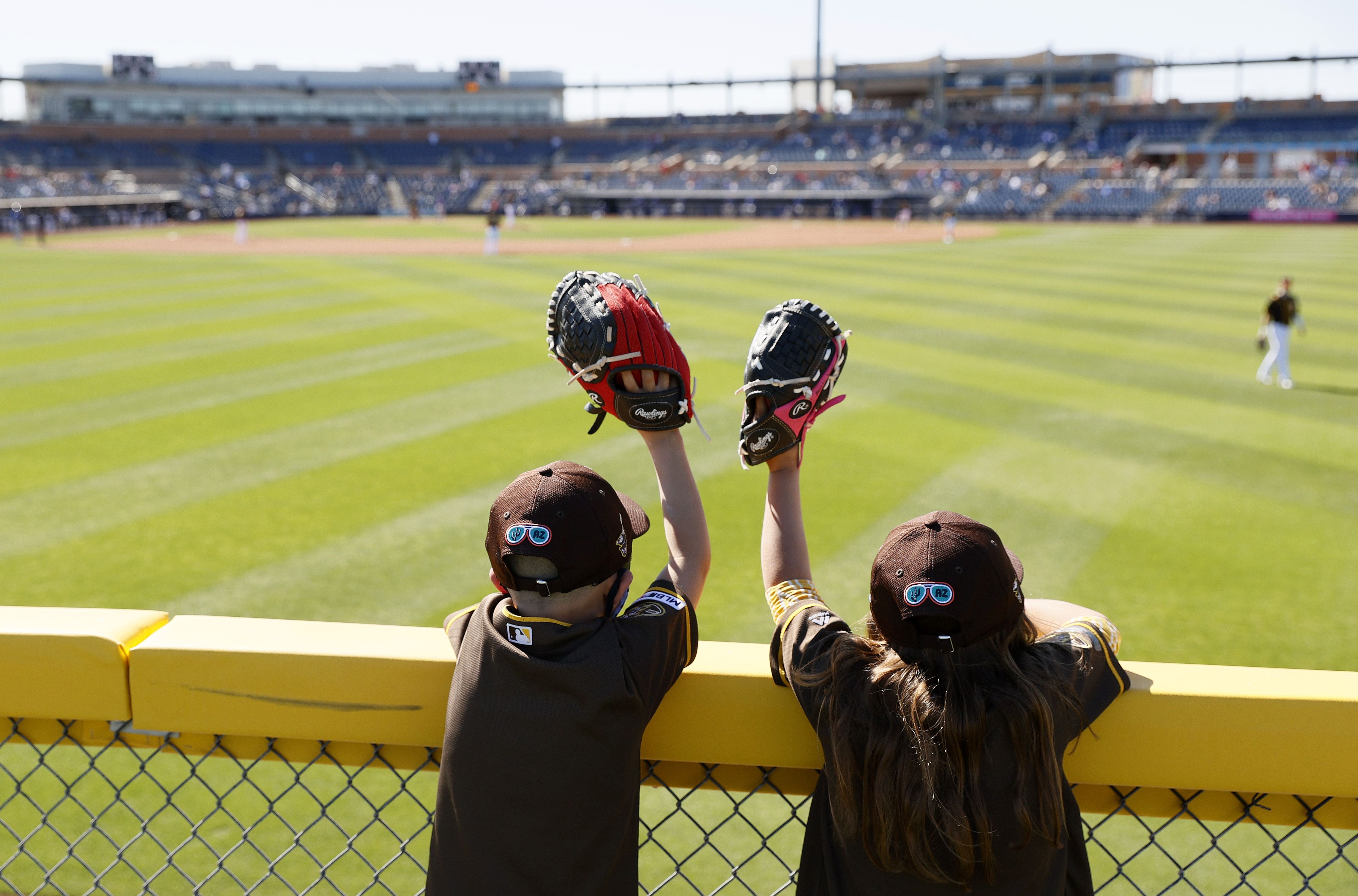 Enjoy the weekend,
Kendall "Inject spring training directly into my veins" Baker
Trivia answer: Tom Brady (34), Joe Montana (16), Terry Bradshaw (14), John Elway (14), Peyton Manning (14)