Axios Sports
October 20, 2020
👋 Good morning! The 116th World Series begins tonight (8pm ET, Fox), and presents Game 1 starter Clayton Kershaw with yet another chance to rewrite his postseason legacy — this time, in his home state.
Today's word count: 2,300 words (9 minutes).
1 big thing: ⚽️ The Development Academy generation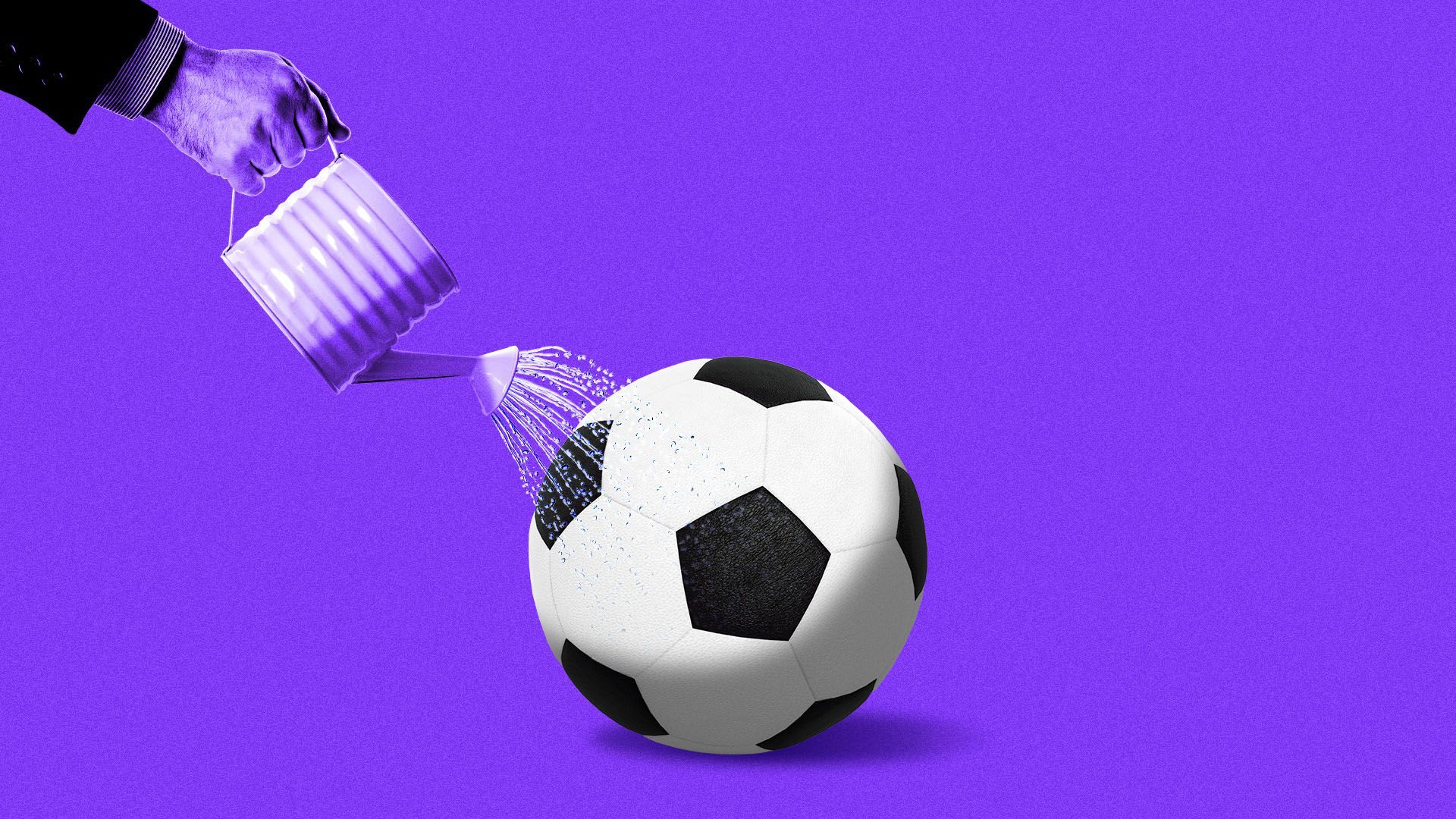 A record 10 Americans will play in this season's Champions League, which kicks off today.
Key players: Christian Pulisic (Chelsea), Gio Reyna (Dortmund), Tyler Adams (RB Leipzig), Weston McKennie (Juventus) and Sergiño Dest (Barcelona).
Bench players: Konrad de la Fuente (Barcelona), Zack Steffen (Manchester City), Chris Richards (Bayern Munich), Ethan Horvath (Club Brugge) and Alex Mendez (Ajax).
Why it matters: This golden generation could change how American men's soccer is perceived globally, while helping the USMNT rebuild after missing the 2018 World Cup.
"I will go as far as to say that a mark of any country's potential success is directly related to the amount of players they have competing in the Champions League," USMNT coach Gregg Berhalter told SiriusXM.
"When you have a guy who can go in there, on that stage, and play and hang in there, they ought to be able to do the same thing in the World Cup, because they are similar types of games."
The backdrop: This isn't a coincidence. Rather, it's the result of a concerted effort by U.S. Soccer, MLS and others to standardize player development through the U.S. Soccer Development Academy.
Six of the 10 players listed above — Pulisic, Reyna, McKennie, Adams, Steffen and Richards — spent time in the Academy.
"The Academy changed youth soccer, bringing players into an environment where they trained together exclusively for 10 months per year under dedicated and licensed coaches," SI's Brian Straus writes.
Players maintained a more European-like balance between matches and training (instead of overloading on games like many American youth teams).
Looking ahead: In April, U.S. Soccer ceded control of the Development Academy to MLS, which will rebrand it as "MLS Next."
MLS is also launching a reserves league that will begin play in 2021, per The Athletic (subscription), meaning the path to MLS first teams will exist almost entirely under the league's own umbrella.
Having that kind of pipeline control is beneficial for MLS as it looks to become more of a selling league (i.e. develop players, sell them on the global transfer market, then re-invest that money in player development).
The bottom line: In 2015, Fabian Johnson (Borussia Mönchengladbach) was the only American in the Champions League. Five years later, there are 10 — and they're starting for Barcelona and Chelsea. The growth is real.
Today's matchups:
Pulisic leads Chelsea (England) against Sevilla (Spain)
Reyna leads Dortmund (Germany) against Lazio (Italy)
Dest leads Barcelona (Spain) against Ferencváros (Hungary)
Adams leads RB Leipzig (Germany) against Istanbul Başakşehir (Turkey)
2. ⚾️ The big guy vs. the little guy
Somehow, after all its twists and turns, the 2020 MLB season will conclude with an ideal World Series matchup featuring baseball's two best teams, Axios' Jeff Tracy writes.
Yes, but: While the Dodgers and Rays dominated all season, their payrolls occupy opposite ends of the spectrum.
By the numbers: The Dodgers' 2020 payroll was the second-highest in MLB, while the Rays' was the third-lowest. (Reminder: Salaries were prorated to reflect playing 60 games instead of 162.)
Millionaires: The Dodgers' 28-man NLCS roster featured 15 players making at least $1 million this season. The Rays had six.
2 > 28: Clayton Kershaw ($16.3 million) and Mookie Betts ($10 million) made $3 million more combined this year than the entire Rays ALCS roster.
Back at it again: Only two teams have reached the World Series with payrolls ranking 28th or lower. The 2020 Rays (28th of 30) and the 2008 Rays (29th).
Bullpen comparison: The Dodgers are more expensive at every position except catcher, but the bullpen costs ($17.9 million vs. $2 million) are even more indicative of what it means to have money in this league.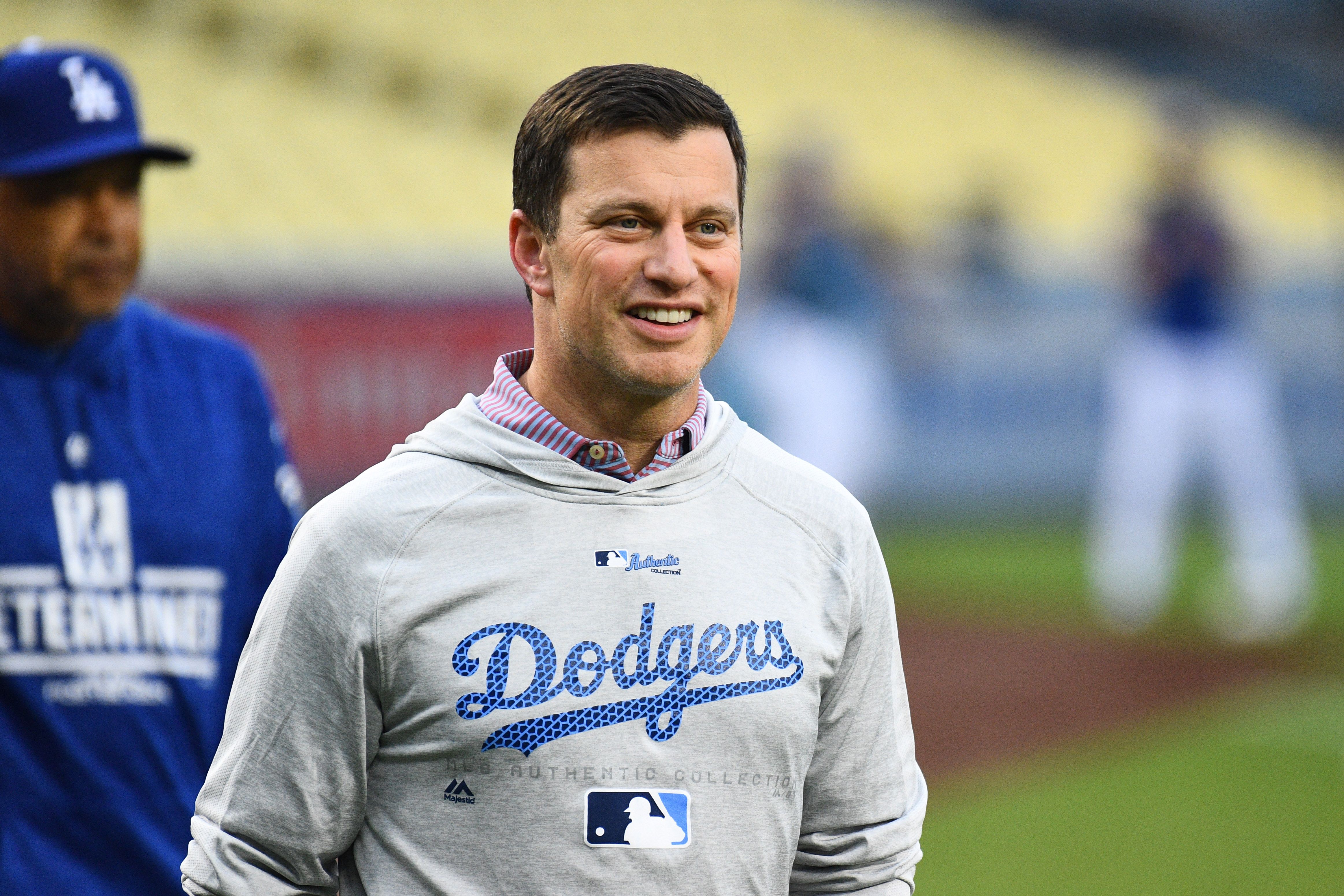 The backdrop: For a better understanding of how these teams were constructed, look no further than Dodgers president of baseball operations Andrew Friedman, who spent the first decade of his career with the Rays.
In 2004, Friedman joined the Rays after spending five years in finance — a background that has since become the norm in MLB front offices.
In 2005, he became GM at age 28 and led Tampa Bay to four postseason berths in eight years, including a trip to the World Series. His secret: identifying market inefficiencies and focusing on player development.
2015–present: Friedman was hired by the Dodgers to work his magic in L.A. — but this time, with a massive budget. Since then, they've won more games than any other team and advanced to four World Series in five years.
"Unable to compete financially with their big-markets rivals for expensive free-agent talent, [the Rays] focused on improving the assets they already had.
"That commitment to making players better has followed Friedman to the Dodgers [and] led to journeymen like Max Muncy, Chris Taylor and Enrique Hernández emerging as key contributors."
— Jared Diamond, WSJ (
subscription
)
Fun fact ... The three other 2020 league finalists are all led by Friedman protégés: Rays GM Erik Neander and Astros GM James Click were once his interns in Tampa Bay, and Braves GM Alex Anthopoulos worked under him in L.A.
Go deeper: Every World Series, ranked (ESPN)
3. 🏟 Attending the World Series in 2020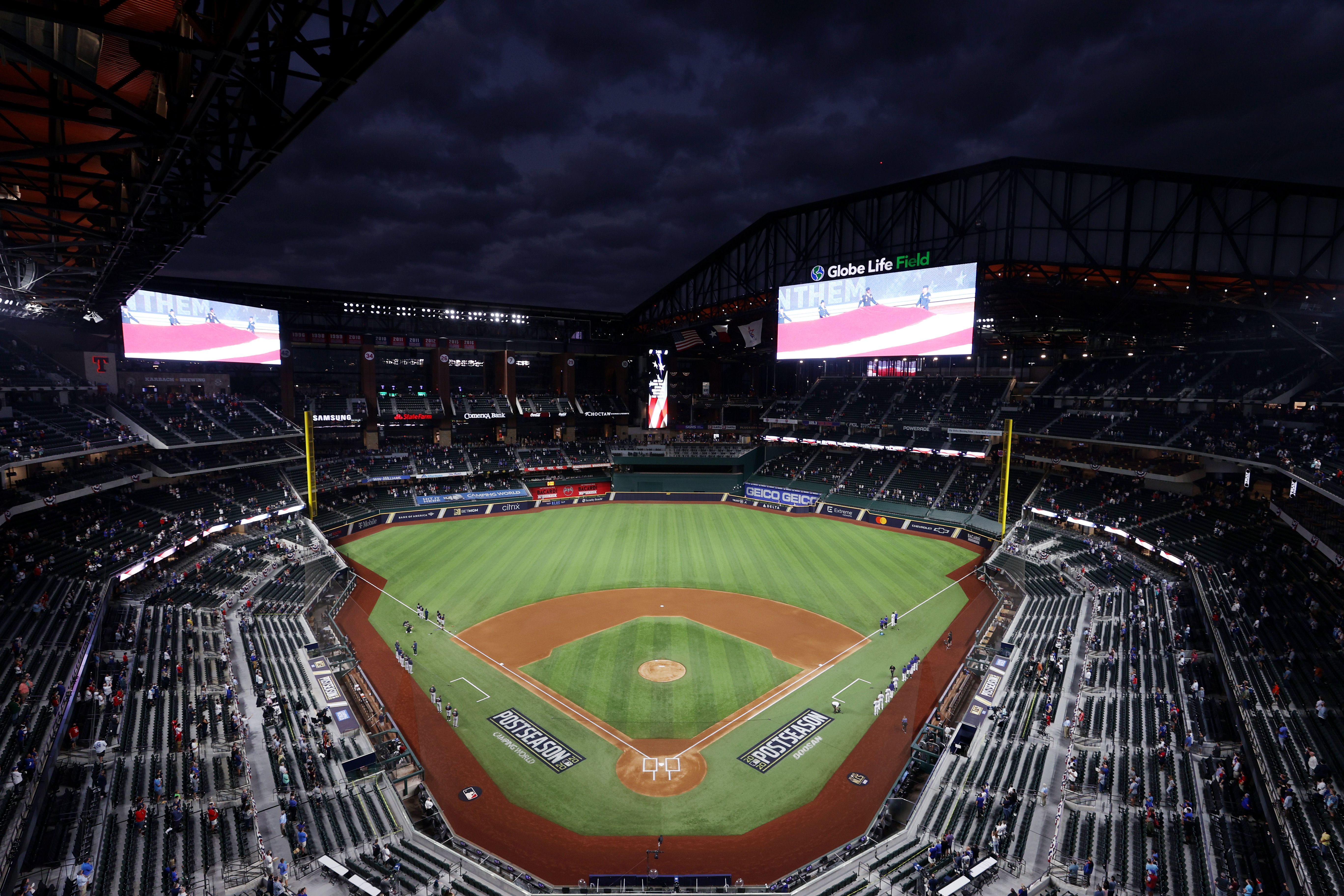 I spoke with two people who attended the NLCS at Globe Life Field to get a sense of what tonight will be like for the ~11,000 fans in the stands.
🎟 Tickets: There are still some available, with the cheapest option costing ~$420 per ticket (must buy in fours).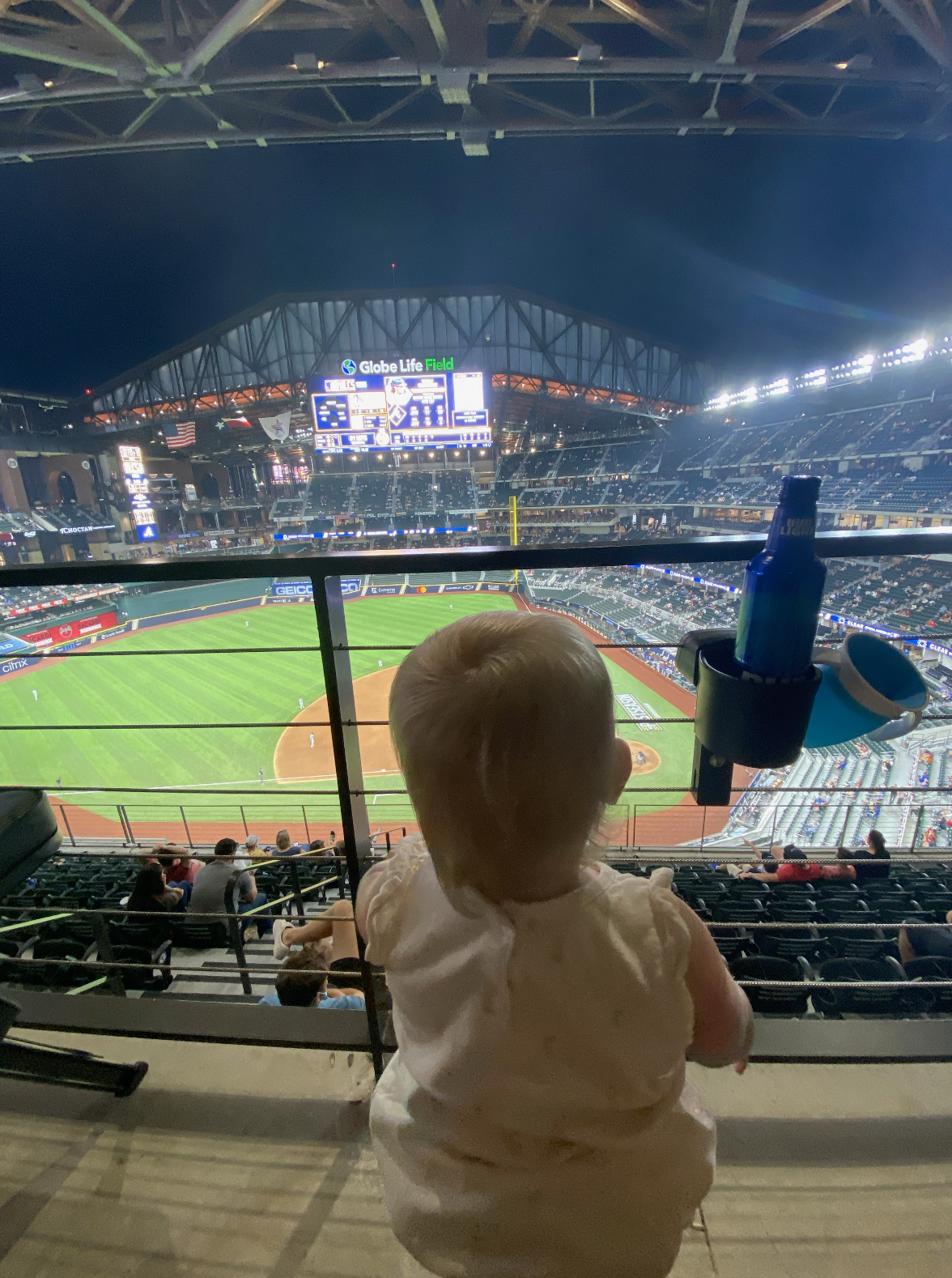 Melinda S. (Dallas) was at Game 3. It was her daughter's first in-person baseball game.
Protocols: "I definitely thought it was going to be more regulated — like not able to leave our seats and walk around. But we were able to do that. We felt safe, but I was pretty surprised at how relaxed it was."
Ballpark vibe: "It felt like a soft opening of a stadium just because of the lack of people. Definitely didn't feel like a playoff game."
Fan breakdown: "I got the sense there were more L.A. folks than Atlanta folks, but this was also the game where the Dodgers scored 11 runs in the first inning and got their first win of the series. So their fans were celebrating all game."
Getting tickets: "I bought them on StubHub the day before the game. You had to buy them in fours and I got them for $70 per ticket, plus fees."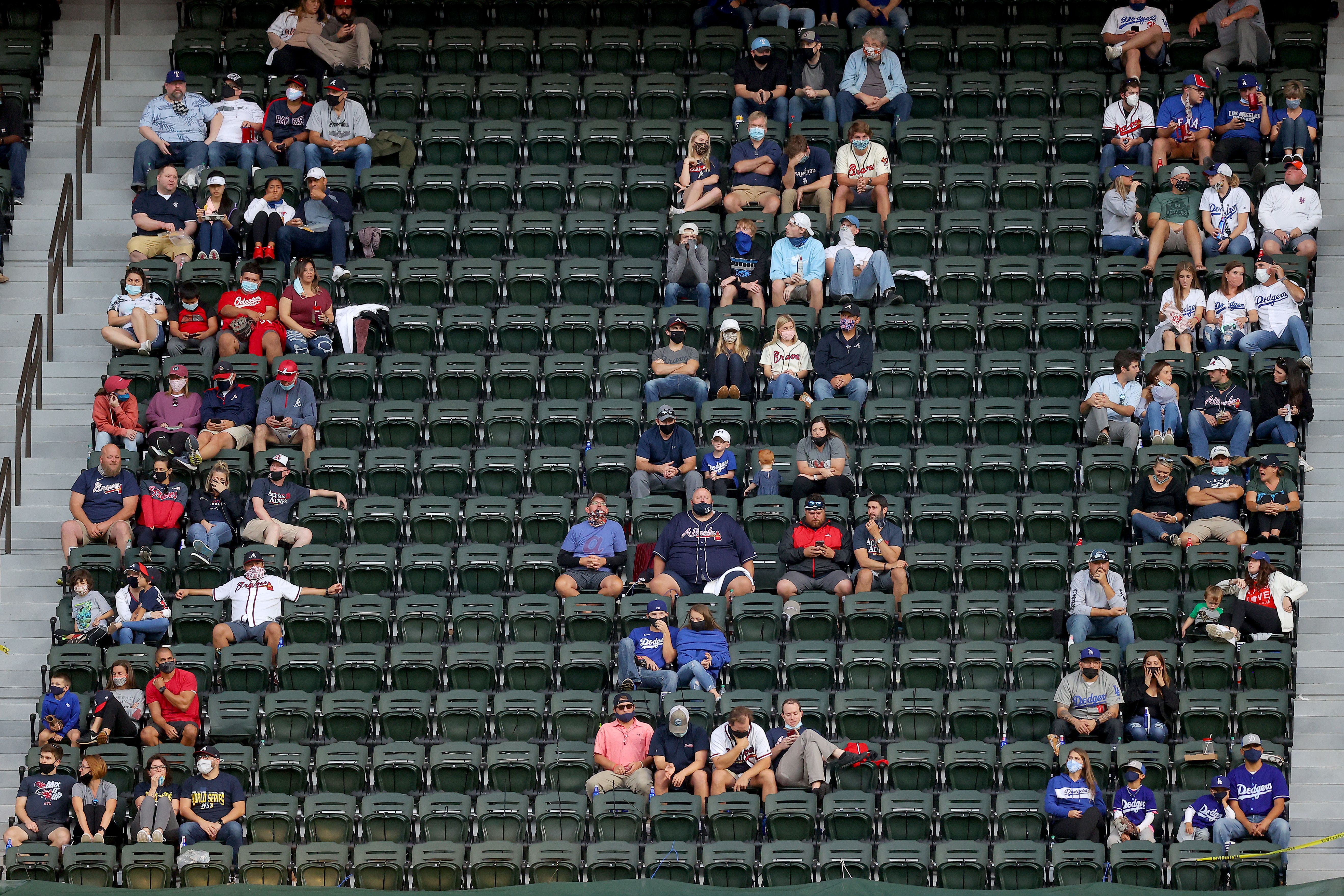 Ken H. (Los Angeles) works in the live events business and was at Globe Life Field throughout the NLCS. His thoughts:
Ballpark views: "It's really vertical, so most seats have a pretty darn good view. There's a lot of seating angles that you just don't see in other ballparks."
Concessions: "When I got there Thursday, it was limited — burgers, hot dogs, nachos. But they kept adding to it, and I found a brisket sandwich on Sunday."
Limited fans: "It's interesting — when you only have 10,000 people, there's no lines. Anywhere. Parking was quick, getting in was quick. Between innings, I used the restroom and got a beer and a hot dog without missing a pitch."
Sanitizing stations: "They have them all over the concourse areas. I saw employees come by and refill them numerous times."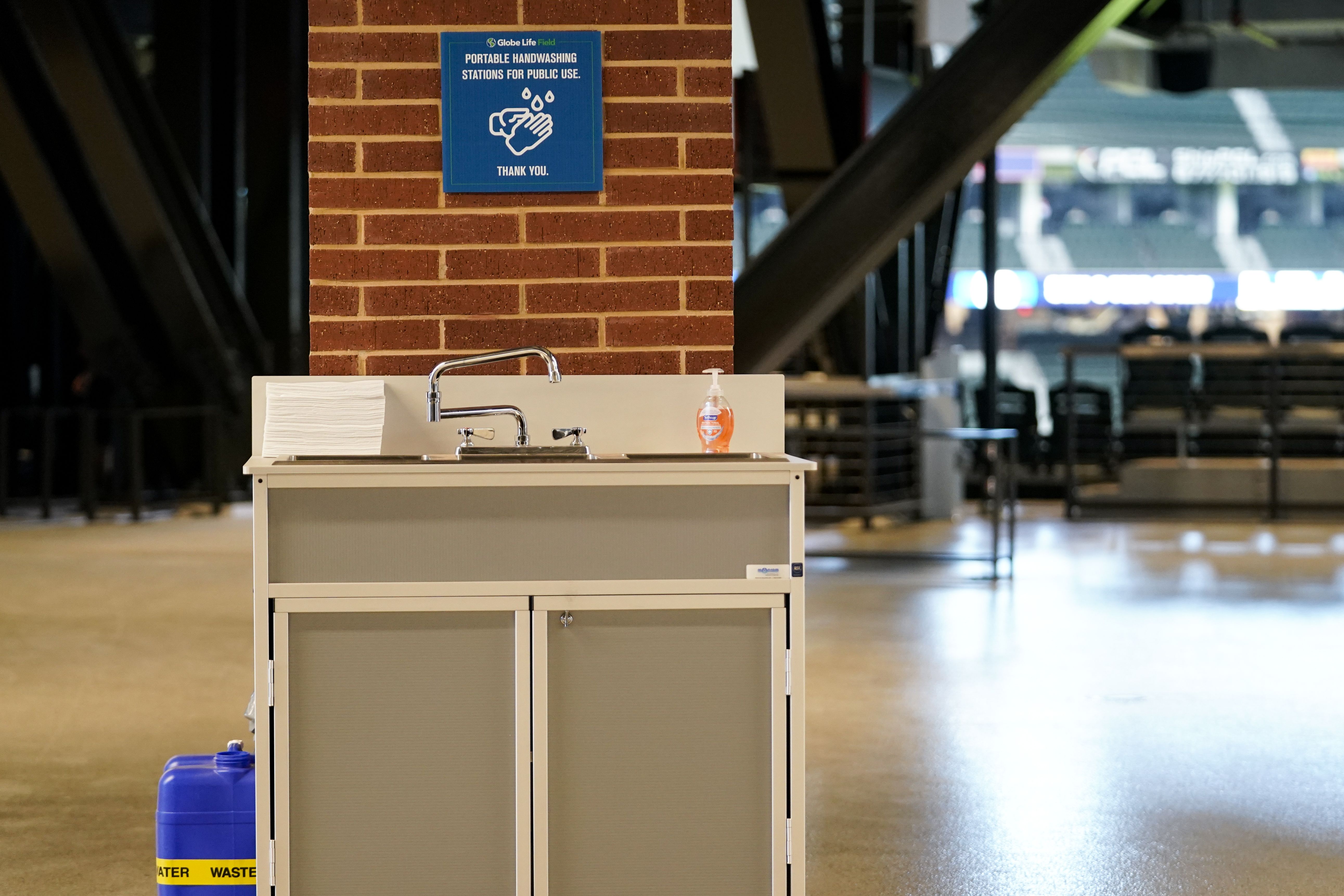 4. 🎙 The voice of hockey is retiring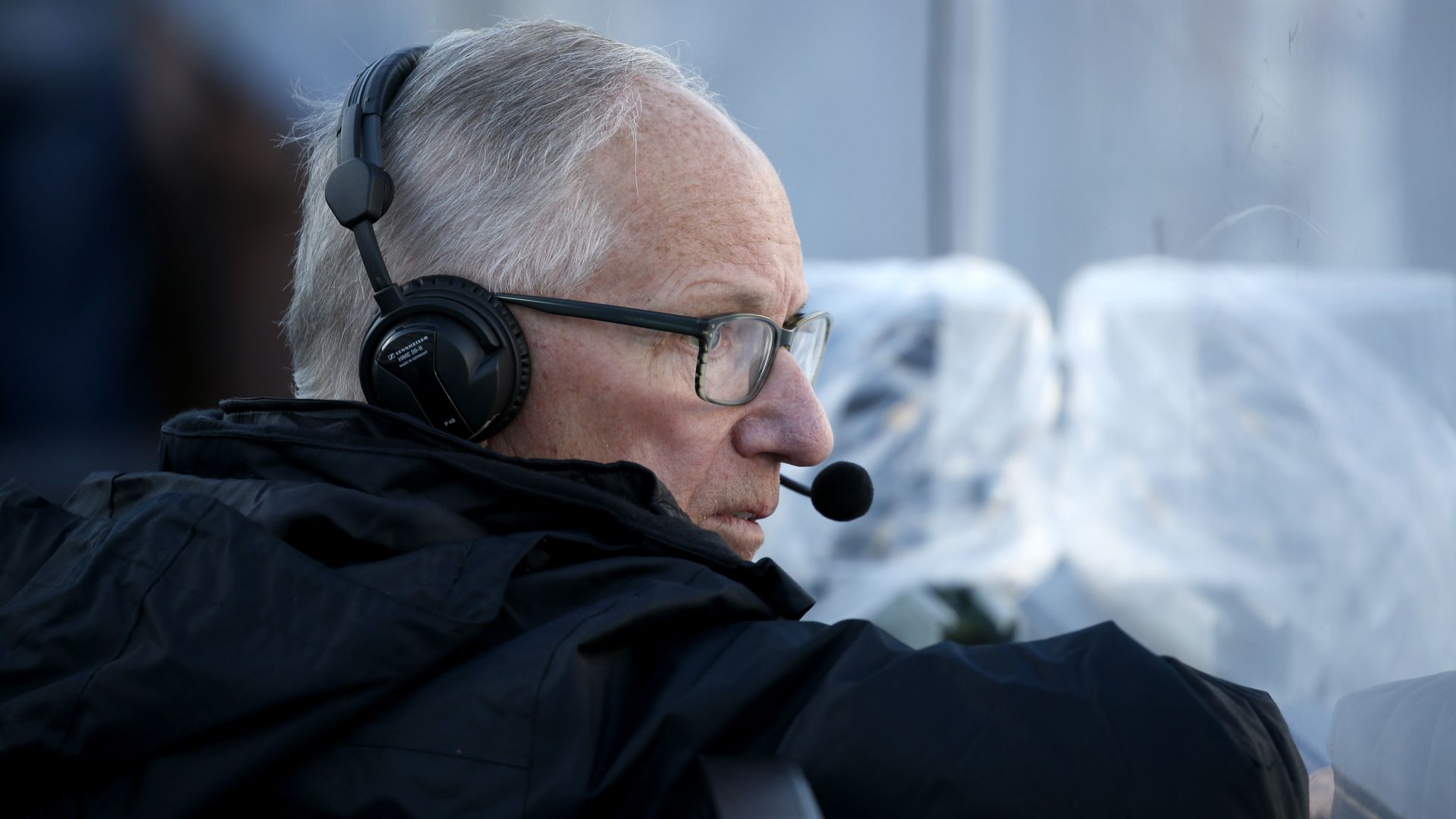 Mike "Doc" Emrick, who has broadcast 47 years of pro hockey, won eight sports Emmy awards and is a member of seven halls of fame, retired on Monday.
Why it matters: Emrick, affectionately known as "Doc" for his Ph.D. in communications, was as about close as a broadcaster can get to being universally beloved.
What he's saying: "This just seemed to be the time that was right," Emrick, 74, told NY Post. He called his 22nd Stanley Cup Finals last month.
Fun fact: Doc grew up in farm-country Indiana and never played hockey. He also doesn't know how to skate.
Play-by-play style: Known for his abundance of verbs, Emrick once used 153 different words to describe the movement of the puck during a USA-Canada game at the 2014 Olympics.
"He was able to get away with descriptive, radiolike, wood-to-wood calls, on network television," former Miami Heat play-by-play announcer David J. Halberstam told NYT.
"The textbook says, 'Caption, don't describe. Vin Scully said: 'On radio you're a puncher, and on television you're a counterpuncher.' Emrick broke the cardinal rule on each of his broadcasts, yet he was beloved."
Looking ahead: This could be just the beginning of drastic changes to NHL broadcasts, with NBC's longtime U.S. rights deal set to expire after next season.
The last word: At the end of every Stanley Cup Final since 1990, Emrick read the words of AHL beat writer Steve Summers:
"The episodes in life that last so many years in memory are often measured in fleeting moments as they happen."
🎥 Watch: Farewell, Doc (NBC Sports)
5. 🎙 The voice of Fox Sports is busy
Joe Buck has a busy week covering the World Series and the NFL for Fox.
Last night: Chiefs at Bills (Buffalo)
Tuesday: World Series, Game 1 (Arlington)
Wednesday: World Series, Game 2 (Arlington)
Thursday: Giants at Eagles (Philadelphia)
Friday: World Series, Game 3 (Arlington)
Plus: Buck also called the first six games of the NLCS starting Oct. 12, plus Sunday's Packers-Bucs game. And he'll call Panthers-Saints next Thursday.
Other prominent sportscasters are working crazy schedules brought on by the pandemic and reshuffled sports calendar.
On a recent Sunday, NBC Sports Mike Tirico worked a round of the U.S. Open in New York's Westchester County before skipping over to NBC Sports HQ in Stamford, Connecticut, for "Football Night in America."
The bottom line: If the World Series goes the distance, Buck will have been on-air for 17 of 18 straight days, providing commentary for the biggest sporting events in America — and thus, the most watched programs on TV.
6. 🏈 MNF doubleheader: Chiefs, Cards roll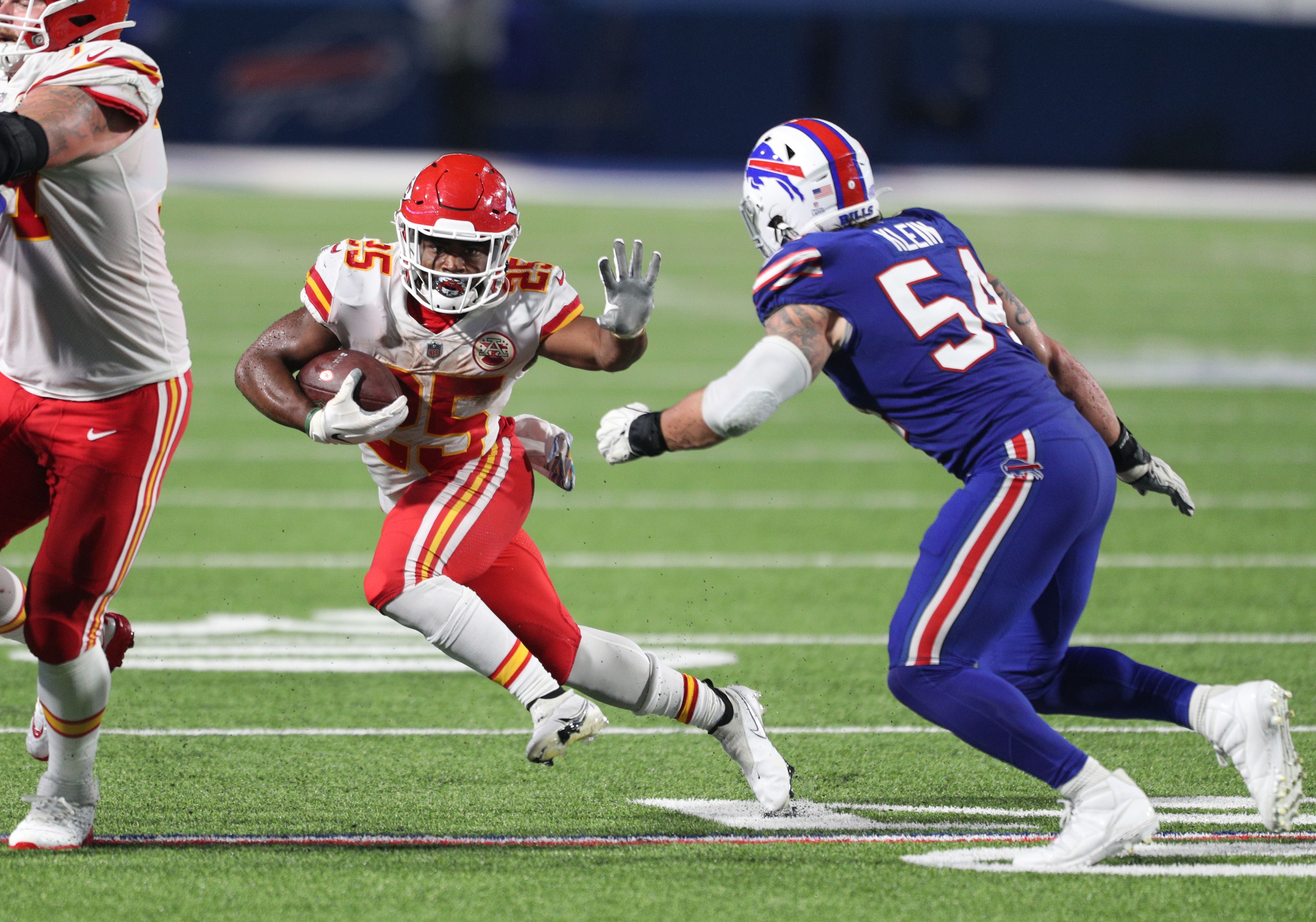 Chiefs 26, Bills 17 — Kansas City ran for 245 yards on 46 rushes, both totals marking the most in a game by any Andy Reid-coached team. Rookie RB Clyde Edwards-Helaire led the way, with 161 of those yards.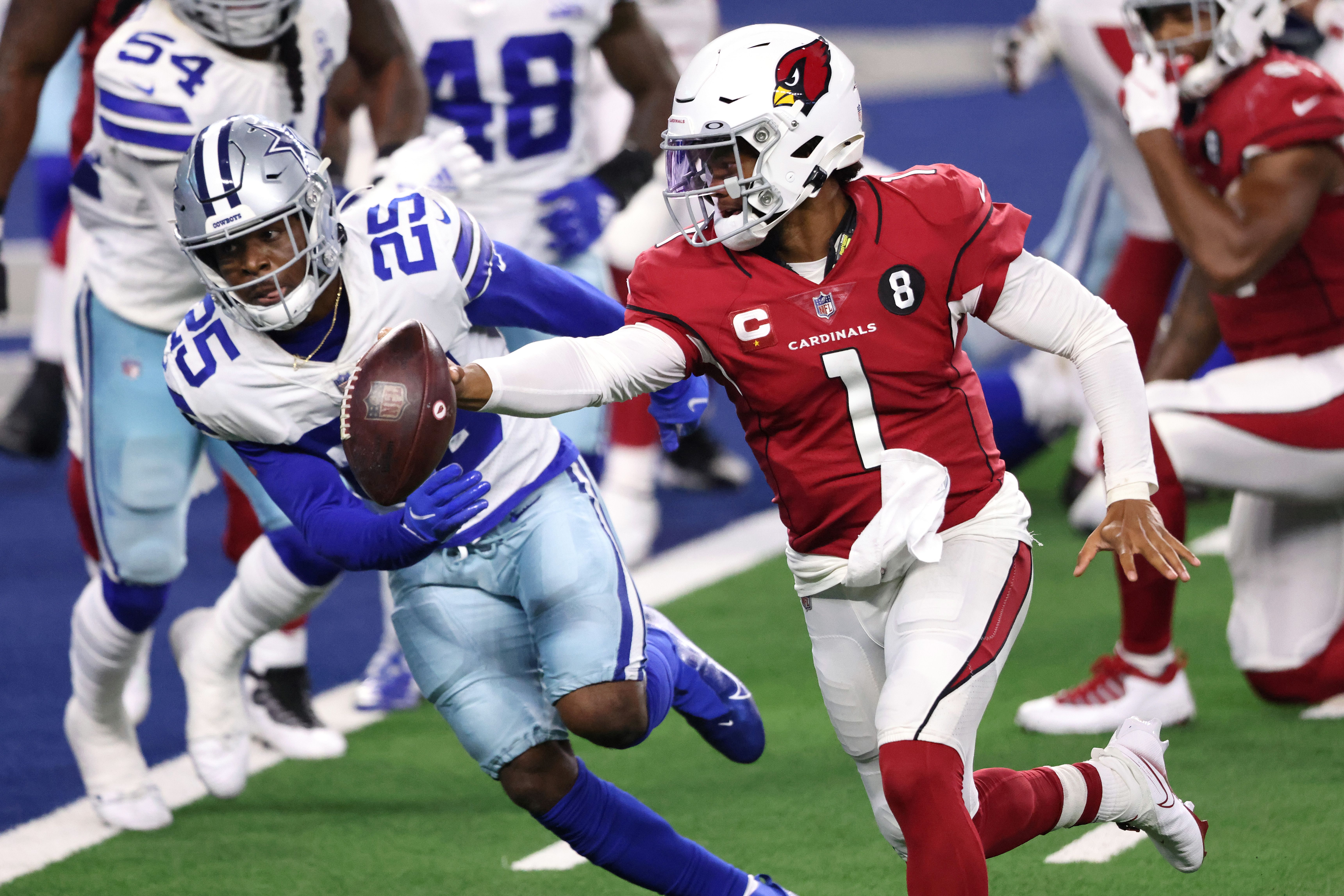 Cardinals 38, Cowboys 10 — Arizona came to AT&T Stadium and acted as if they owned the place, whipping Dallas from start to finish. Kyler Murray, who grew up in nearby Allen, Texas, threw two TDs and ran for another.
Not a great combo: The Cowboys have now allowed 84 points off turnovers, 32 more than any other team. On the flip side, they've scored just 10 points off turnovers, tied for the second-fewest in the NFL.
🔥 Dumpster fire: The NFC East is a combined 5-18-1 (.208 win pct), which is tied with the 1984 AFC Central (5-19) for the worst winning percentage through Week 6 since the 1970 merger.
7. ⚡️ Lightning round
😷 The next wave: A higher percentage of coronavirus tests in the U.S. are coming back positive, Axios' Caitlin Owens and Naema Ahmed write. Nationally, the positivity rate was 5.3%, on average, over the last seven days, up from 4.7% over the prior seven days. For context, the WHO recommended in May that the rate stay below 5% for two weeks before governments consider reopening.
⛳️ The Match 3.0: In May, Tiger Woods and Peyton Manning beat Phil Mickelson and Tom Brady in The Match 2.0, which raised $20 million for coronavirus relief. The charity golf match returns on Nov. 27, with Charles Barkley/Mickelson vs. Steph Curry/Manning. All proceeds will go to HBCUs.
🏀 Best thing you'll read: Lured to the U.S. at 16 to pursue a hoops dream, Andrea Aquino instead endured lies, abandonment and hunger. Now a redshirt sophomore at Oregon State, the former top recruit opens up about her journey to B/R's Mirin Fader. Meet Andrea.
🛶 Escape to Alaska: NYT photojournalist Christopher Miller takes you on a 30-mile rafting trip through Tongass National Forest, the world's largest intact temperate rainforest. Please enjoy.
8. Oct. 20, 1924: ⚾️ The first Negro World Series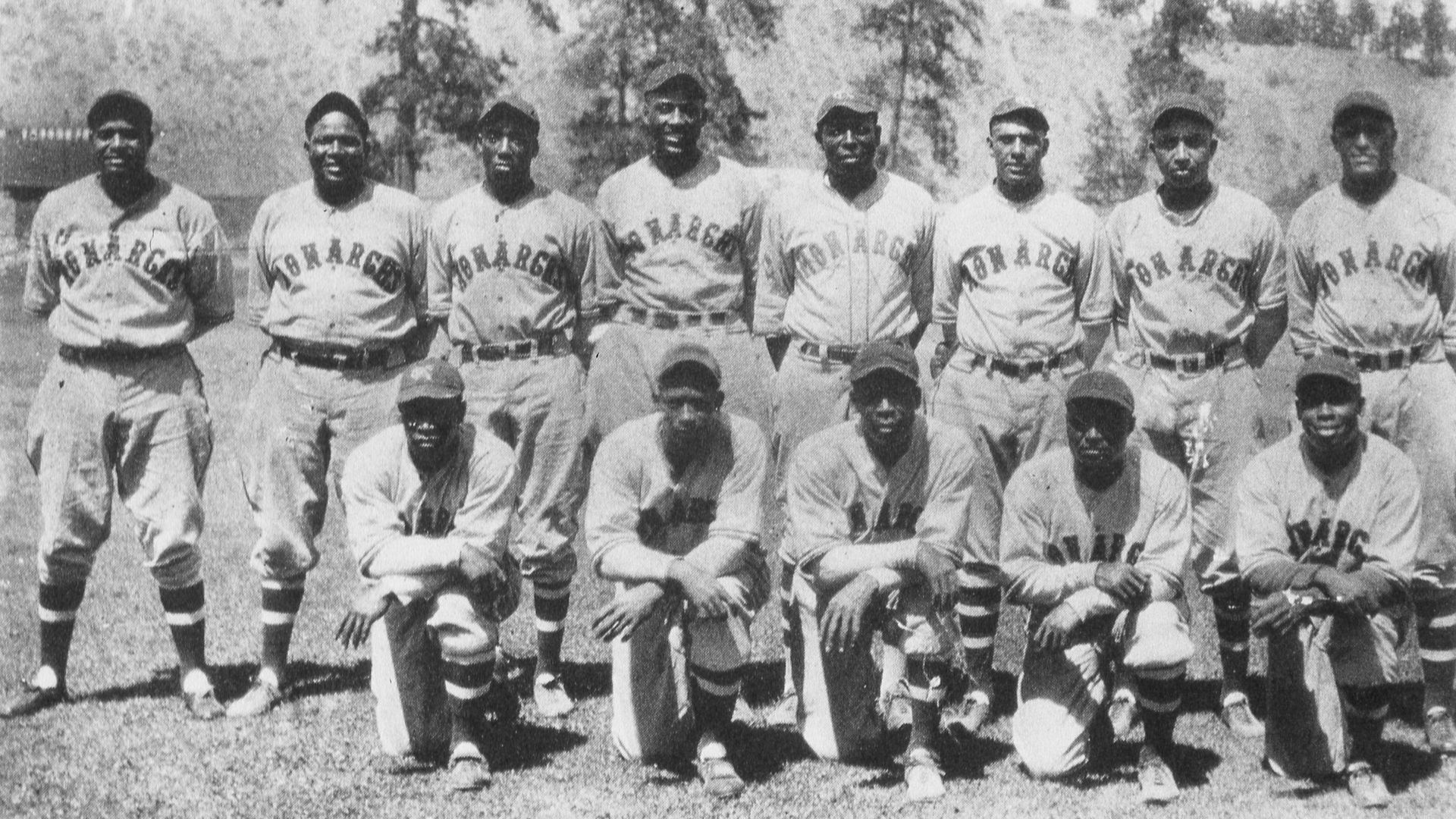 96 years ago today, the Kansas City Monarchs beat the Hilldale Athletic Club (also known as the Darby Daisies) to win the first Negro World Series.
Format: The series was best-of-nine, but went to a decisive 10th game after an earlier tie. Games were played in four different cities: Kansas City, Darby (Hilldale's Pennsylvania hometown), Baltimore and Chicago.
The backdrop: The Monarchs won the Negro National League, while Hilldale won the Eastern Colored League.
The big picture: The Monarchs were the longest-running franchise in Negro leagues history (1920–1965) and are a big reason why the Negro League Baseball Museum is in Kansas City.
In 1945, a UCLA football star named Jackie Robinson hit .387 as the Monarchs' shortstop. Two years later, he integrated the major leagues.
As baseball gradually desegregated in the late 1940s and 1950s, the Monarchs became MLB's foremost developer of Black talent, sending players like Satchel Paige and Ernie Banks to join Robinson in the big leagues.
9. ⚾️ World Series trivia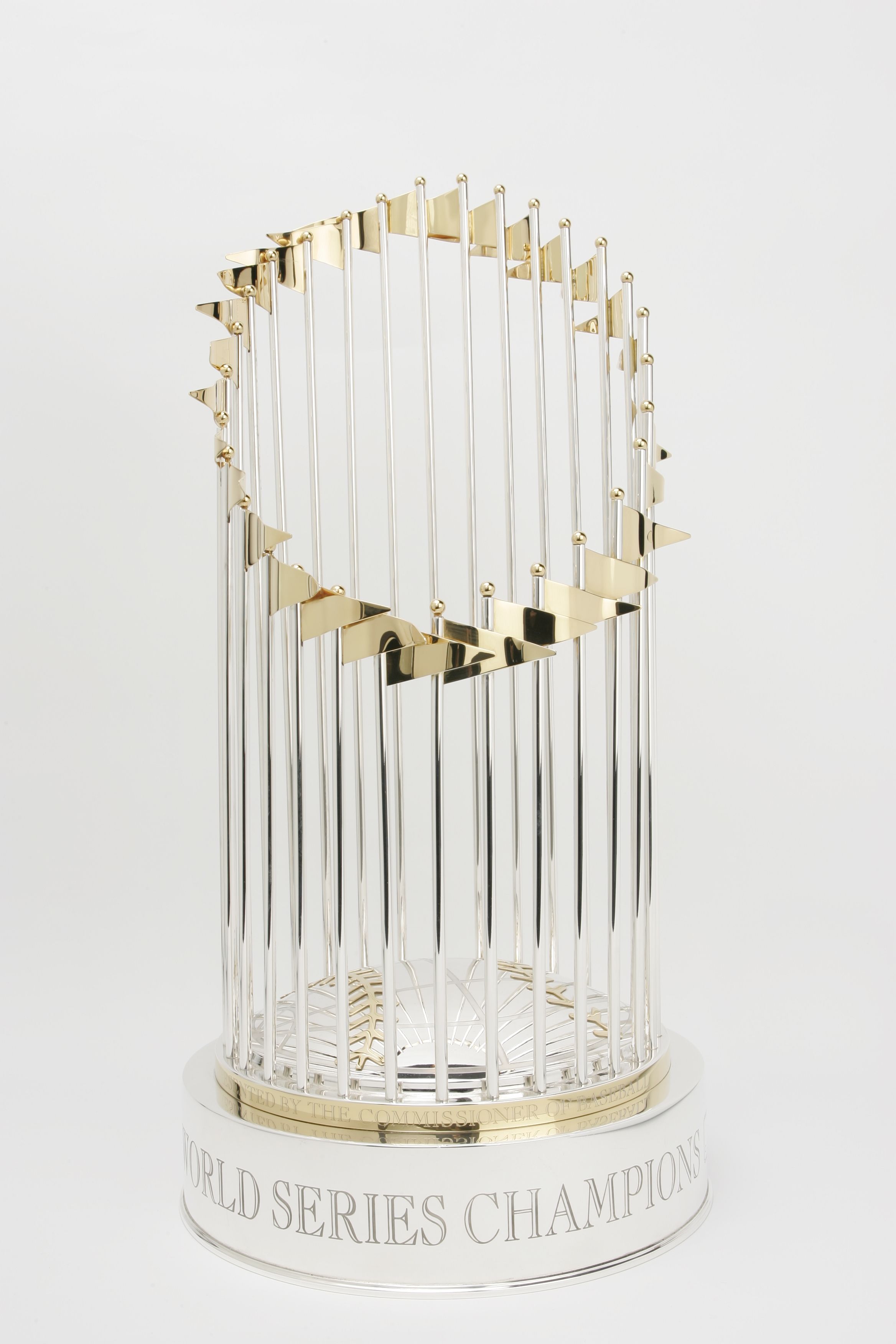 Question: 13 teams have won a World Series this century. Can you name them all?
Hint: Six AL, seven NL.
Answer at the bottom.
10. ⭐️ Tom Brady, the good luck charm
Wherever he goes, championships follow...
1977: Tom Brady is born in San Mateo, California, a city about 20 miles south of San Francisco.
Two years later, the 49ers, the Brady family's team, hire head coach Bill Walsh and draft QB Joe Montana, forming a Hall of Fame partnership.
San Francisco proceeds to win four Super Bowls between 1981 and 1994, which is right around the time young Tom graduates from high school.
1995: Brady moves to Ann Arbor, Michigan, for college.
Two years later, Brady's Wolverines go undefeated and are named co-national champions.
On the ice, the state of Michigan wins four championships in four years: Red Wings (1997, 1998) and Wolverines (1996, 1998).
2000: Brady is drafted by the Patriots.
Over the next 20 years, Boston experiences the greatest era of sports dominance in American history.
The Patriots build an all-time dynasty, the Celtics win their first title post-Larry Bird, the Red Sox break the curse and the Bruins win the Cup.
2020: Brady signs with the Buccaneers and moves to Tampa Bay.
Within a matter of months, the Lightning win the Stanley Cup and the Rays make the World Series.
The Rays are +175 (bet $100, win $175) to win the title, just FYI...
Talk tomorrow,
Kendall "Still surreal that the WORLD SERIES is on tonight" Baker
Trivia answer: Red Sox (4x), Giants (3x), Cardinals (2x), Diamondbacks, Angels, Marlins, White Sox, Phillies, Yankees, Cubs, Royals, Astros, Nationals