Axios Sports
May 15, 2020
👋 Good morning! I'd like to give a shoutout to all the "Why we love sports" stories. They've touched so many people, and some really cool things have happened behind the scenes that make me extremely proud of this community. A few examples:
Example 1: Nate's story about his grandfather's love for Notre Dame QB Johnny Lujack made its way to the Lujack family, who asked to be put in touch with Nate.
Example 2: After one reader shared how the Yankees helped him bond with his father, another reader asked for his address so he could send him a framed photograph of Yankee Stadium just because.
Example 3: Phoebe's story about her experience with bipolar disorder struck a chord with another reader who was recently diagnosed, and I put them in touch.
🎂 And here's a message from one reader to another: "Here's a very special birthday shoutout to Connecticut's golden boy, Spencer Lovejoy. Cheers!" - From Lolita
Today's word count: 1,967 words (7 minutes).
1 big thing: 🏁 NASCAR is back
After a 10-week hiatus, NASCAR returns to the racetrack this Sunday at South Carolina's Darlington Raceway.
Why it matters: Other sports leagues will be watching closely and hoping that the weekend goes smoothly, as that would give them confidence — and a road map to follow — as they, too, attempt to return in the coming months.
The backdrop: Given the lack of physical contact between competitors, it's no surprise that auto racing is one of the first sports back in action, but the path that NASCAR traveled to get here was "anything but precise, a constantly redrawn road map that ... remains written in pencil," writes ESPN's Ryan McGee.
"Can Goodyear provide tires? Can we get fuel? It's incredibly complicated. We're on version 65, maybe version 70, of the plan. We do have pivot plans. Frankly, there's been days of the week where things have changed by the hour."
— John Bobo, NASCAR VP of racing operations, via ESPN
The new rules:
No fans allowed, and there will be fewer than 900 credentialed personnel (media members, track workers, etc). A normal race weekend can have as many as 3,700.
Team rosters will be limited to 16 people, including the driver. Big teams normally have three times that many people.
Upon entering the track, crew members will be subject to health screenings (think: airport security check, but with thermometers). Anyone showing symptoms will be sent to the on-site medical center for "heavy screening."
Once inside the track, crew members will be subject to random light screenings, and thermal cameras will monitor their temperatures.
Cloth face masks are required, and anyone who doesn't wear one will be removed from the facility and face heavy fines.
Everyone must keep a contact tracing log. If someone shows symptoms, that person and those he or she was in contact with must self-isolate.
Looking ahead: Darlington will host a second race on Wednesday, and then NASCAR will head to Charlotte Motor Speedway for two more races on May 24 and May 27. Then comes the following slate, which was announced last night:
May 31: Bristol
June 7: Atlanta
June 10: Martinsville
June 14: Homestead-Miami
June 21: Talladega
2. ⚽️ Bundesliga returns with all-American battle
Germany's Bundesliga will resume play on Saturday, becoming the first major European soccer league to return to action.
The backdrop: There's still a lot of anxiety surrounding the proceedings. Second-division team Dynamo Dresden had to enter a two-week quarantine last weekend following a couple of positive tests.
The intrigue: The top four teams qualify for the Champions League, and with the top five teams currently separated by just eight points, there will be plenty of drama atop the standings.
New rule: Since players will likely not be in game shape, teams will be allowed five substitutes per match (up from three), with managers given three opportunities to use their allotment in an effort to reduce disruptions.
Player to watch: While 19-year-old Borussia Dortmund striker Erling Haaland has quickly become soccer's most-wanted teenager, I'd like to draw your attention to his teammate, 17-year-old American Giovanni Reyna.
You might know his father, Claudio, who won three straight national titles at Virginia, was part of four World Cup squads and is widely considered one of the best players the U.S. has ever produced.
Gio arrived at Dortmund last July, just a few months after fellow American wunderkind Christian Pulisic left to join Chelsea. Pulisic scored his first Dortmund goal at 17 years, 212 days old. Gio scored his at 17 years, 83 days old — and it was an absolute beauty.
"Visions abound of Reyna and Pulisic teaming up to lead the U.S. back to the World Cup in Qatar two years from now, and then really making their mark when the tournament is played on home soil in 2026. For an American soccer public still hoping for the sport to truly break through in the U.S., the possibilities are intoxicating."
— Sam Stejskal,
The Athletic
Game of the weekend: Reyna and Borussia Dortmund face off against Schalke 04, which is one of their bitter rivals and features another young American in Weston McKennie.
📺 TV: Saturday, 9:30am ET (FS1, Fox Deportes)
Go deeper: The Bundesliga's delicate balancing act (The Ringer)
3. 🏀 Wilson replacing Spalding as official NBA ball
Next season will be Spalding's 37th and final season as the NBA's official basketball manufacturer, with Wilson — which made balls for the league from 1946 to 1983 — set to replace them, writes Axios' Jeff Tracy.
A brief history of basketballs...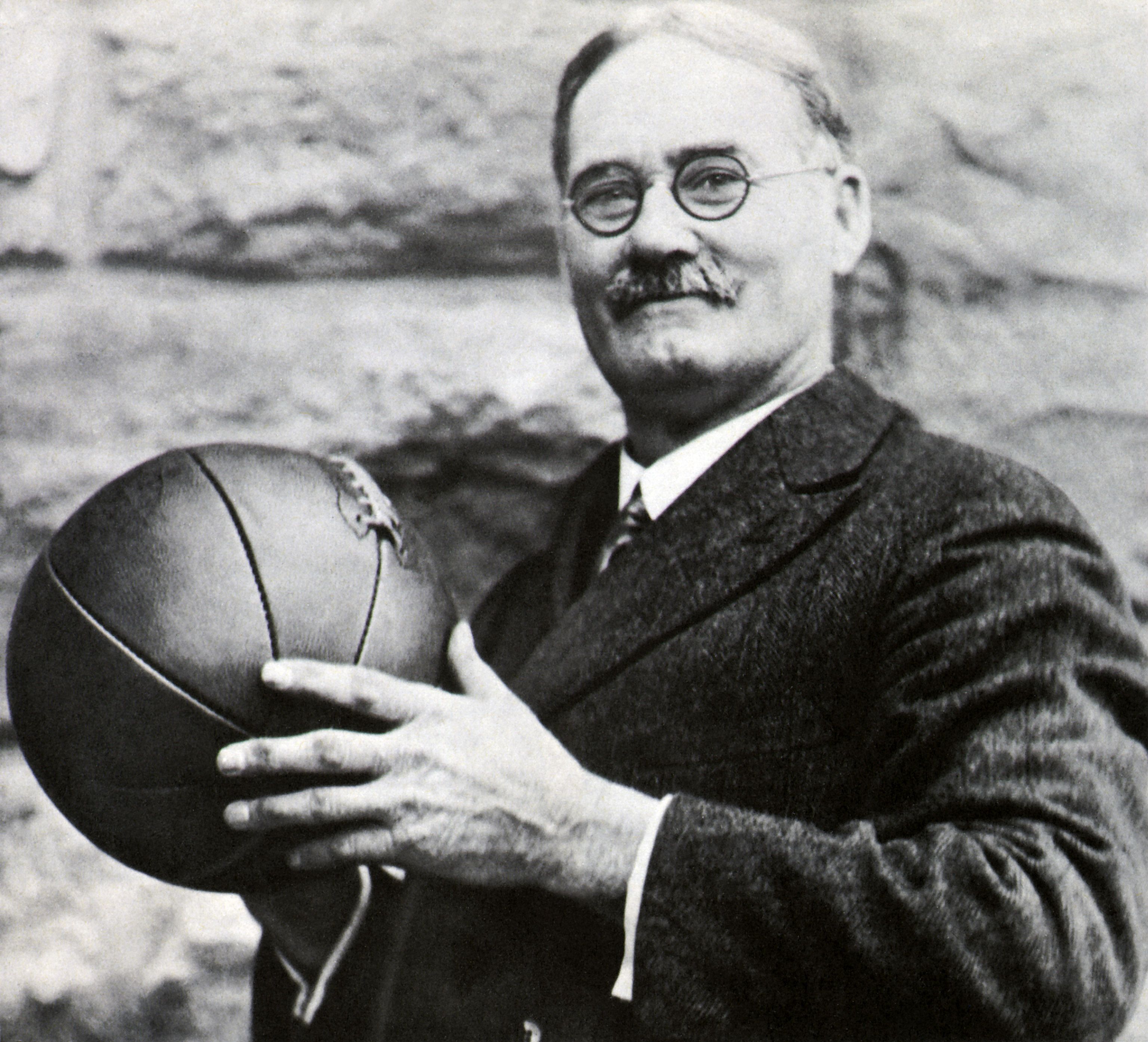 The early years: A.G. Spalding was a dominant pitcher for the Boston Red Stockings in the 1870s, using a baseball he developed himself. (Fun fact: His .795 career winning percentage is the best in history.)
In 1876, he opened A.G. Spalding & Brothers sporting goods store in Chicago, and his baseball became the official ball of the major leagues up through 1976.
In 1894, when Dr. James Naismith invented the game of basketball, he personally asked Spalding to make him a ball, even stipulating in his rules that "the ball made by A.G. Spalding & Bros. shall be the official ball."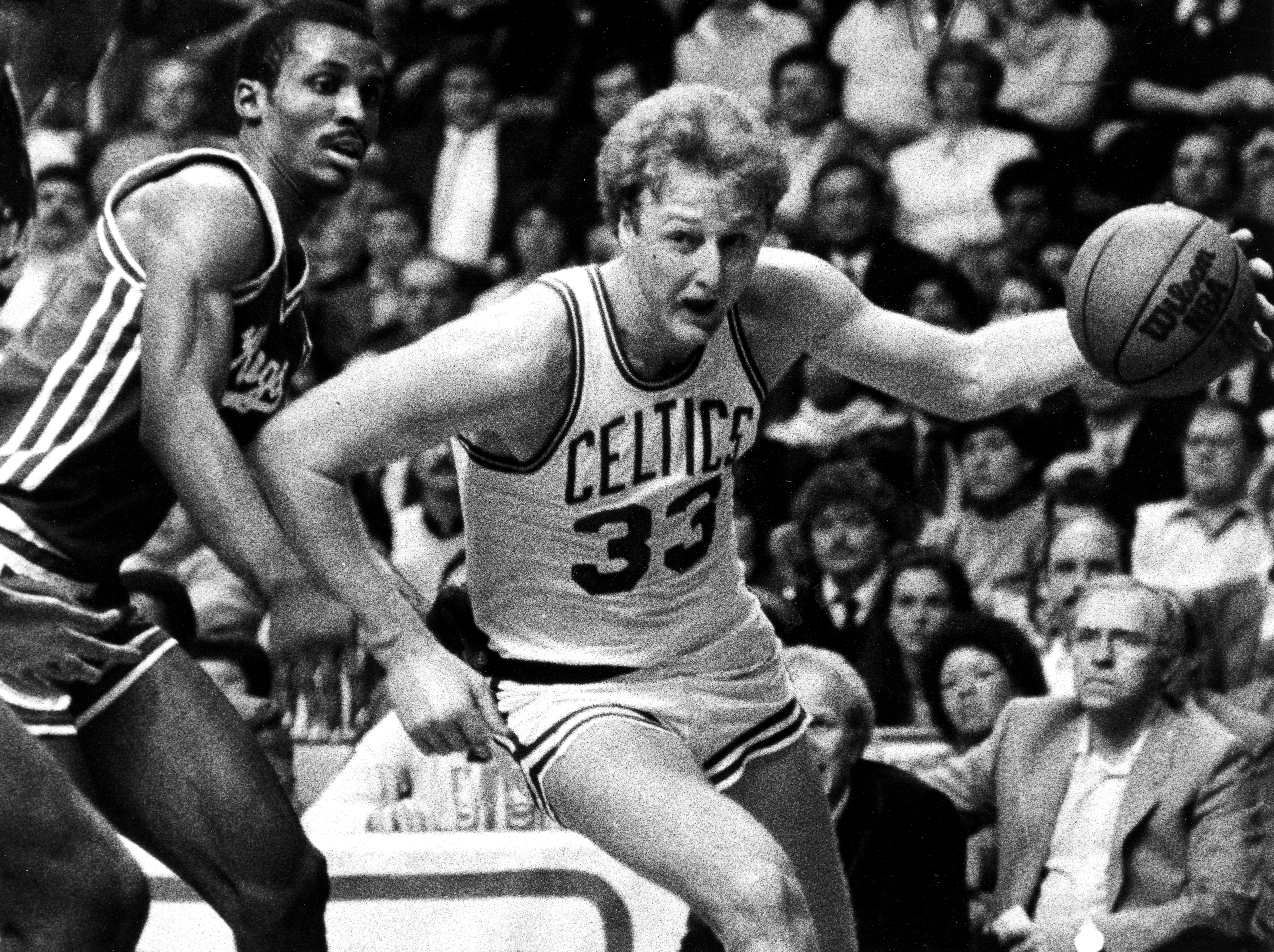 The Wilson era (1946–1983): Despite Naismith's early insistence that Spalding be the official ball, when the NBA launched in 1946, it did so with Wilson basketballs.
From that inaugural season through 1983, Wilson was the official ball of the NBA.
In 1970, the biggest design upgrade since 1937's laceless ball was introduced, as the old four-panel design was upgraded to eight, allowing for better grip.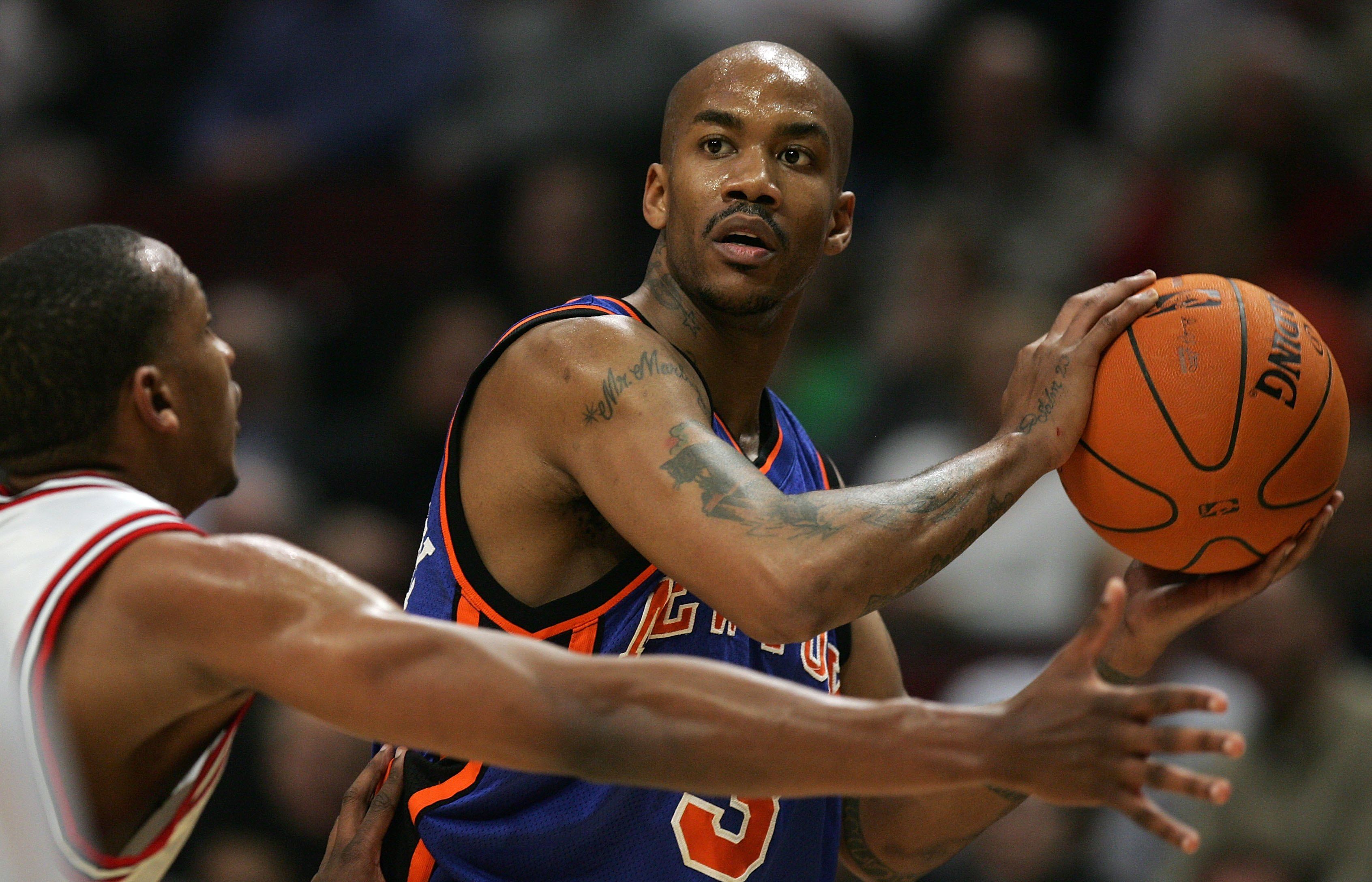 The Spalding era (1984–present): At last, Naismith got his wish when Spalding became the official ball beginning in the 1983-84 season.
The failed synthetic experiment: In 2006, Spalding unveiled a new ball with a "proprietary Cross Traxxion™ microfiber material," and the NBA announced it would adopt the new ball as its own. This did not go well.
What they said: Multiple high-profile players complained of split fingernails due to the overly-tacky material, and Shaquille O'Neal did not mince words in his own assessment of the new ball, which ultimately lasted just two months.
"It feels like one of those cheap balls you buy at the toy store. ... I look for shooting percentages to be way down and turnovers to be way up, because when the ball gets wet you can't really control it. Whoever did that needs to be fired. It was terrible, a terrible decision. Awful."
— Shaq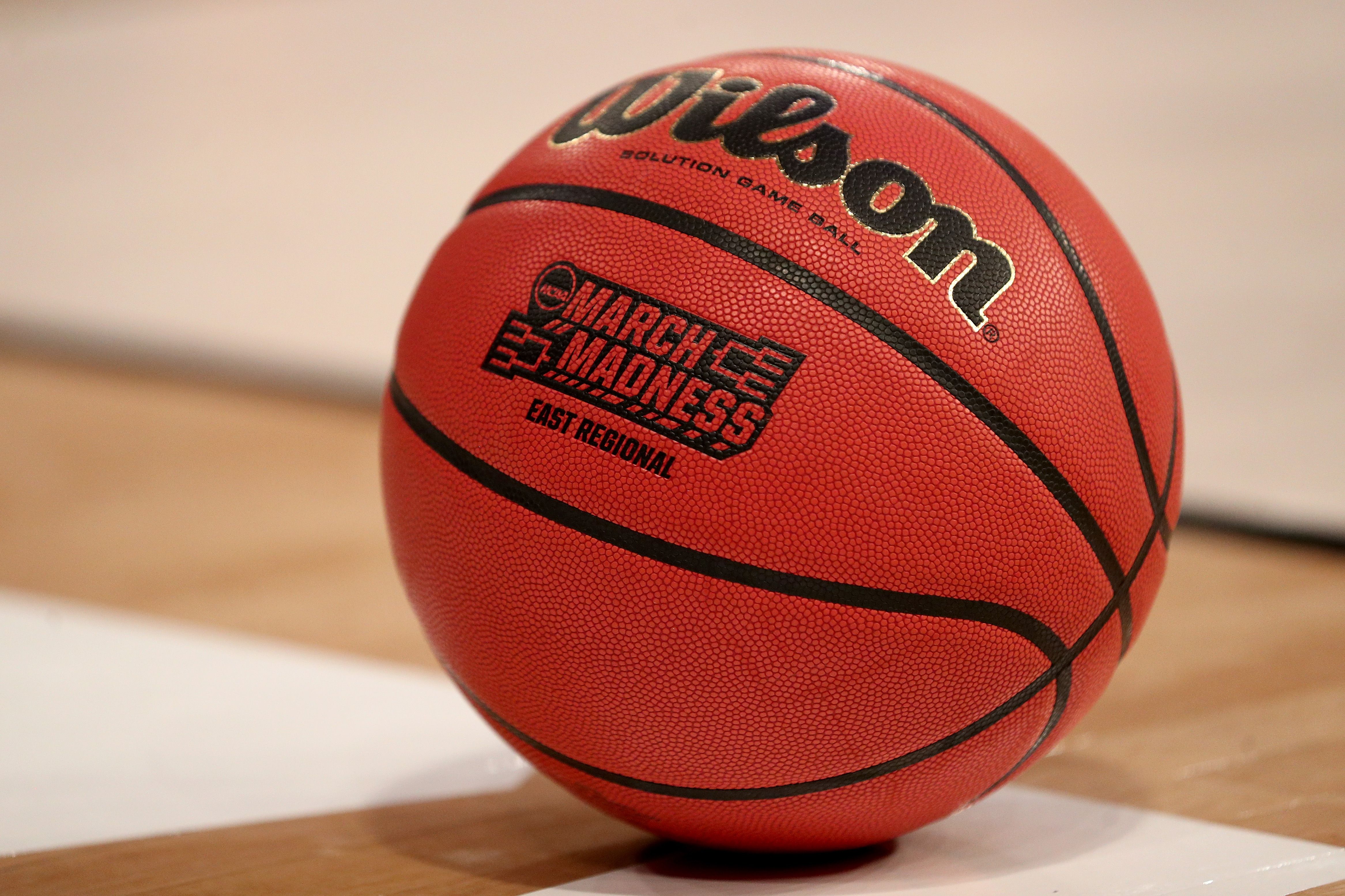 Wilson (again): Starting in 2021, Wilson — already the official ball of the NCAA — will return to the top of the basketball world.
4. ⚾️ Ranking MLB's all-time rosters (No. 22)
We're ranking the all-time rosters for all 30 MLB teams. Note: Rosters based only on time spent with this specific team. Thoughts? Email me at [email protected].
22. Washington Nationals
Just wanted to take this space to quickly mention Jayson Werth, who didn't quite make the cut with a two-year peak (8.8 WAR) that comprised nearly his entire statistical contribution to the team (seven years, 9 WAR total). But a star deciding to sign with a club mired in mediocrity and then taking the mantle of emotional leader through a decade that saw them win the fourth most games in the sport is much more impactful than his on-field production. Plus: this home run.
Year established: 1969 (as Montreal Expos)
All-time record: 3,977-4,149 (.489)
World Series Championships: 1
Hall of Famers (indicated by *): 6
Starting lineup:
SS Trea Turner (14.1 bWAR with team)
2B Anthony Rendon (29.1)
OF Vladimir Guerrero* (34.7)
OF Bryce Harper (27.5)
C Gary Carter* (55.8)
DH Andre Dawson* (48.4)
1B Ryan Zimmerman (38.5)
OF Tim Raines* (49.2)
3B Tim Wallach (37)
On the mound: SP Max Scherzer (36.2)
Bench:
Infield: 1B Ron Fairly (17.5), 2B José Vidro (16.5), 3B Bob Bailey (18.3), SS Ian Desmond (16.5), C Wilson Ramos (10.5)
Outfield: Larry Walker* (21.1), Marquis Grissom (19.9)
Utility: Gio Gonzalez (19.8), Jordan Zimmermann (20.3)
Rotation: Stephen Strasburg (33.5), Steve Rogers (44.7), Pedro Martinez* (19), Dennis Martinez (29.5)
Bullpen: Tim Burke (12.1), Jeff Reardon (8), Chad Cordero (7.5)
Additional notes:
Stephen Strasburg became just the third pitcher (Randy Johnson, Francisco Rodríguez) to earn five wins in a single postseason this past October, but he's the first to go a perfect 5-0.
Anthony Rendon's success en route to the 2019 World Series, particularly in clutch situations, was staggering. The Nats played in five elimination games, and in the seventh inning or later of those games, Rendon went 5-for-7 with 3 HR, 2 doubles, and 6 RBI.
Huge thanks to Tom Stone, whose book "Now Taking the Field: Baseball's All-Time Dream Teams for All 30 Franchises," provided the inspiration for these rosters.
5. 🇺🇸 Photos 'round America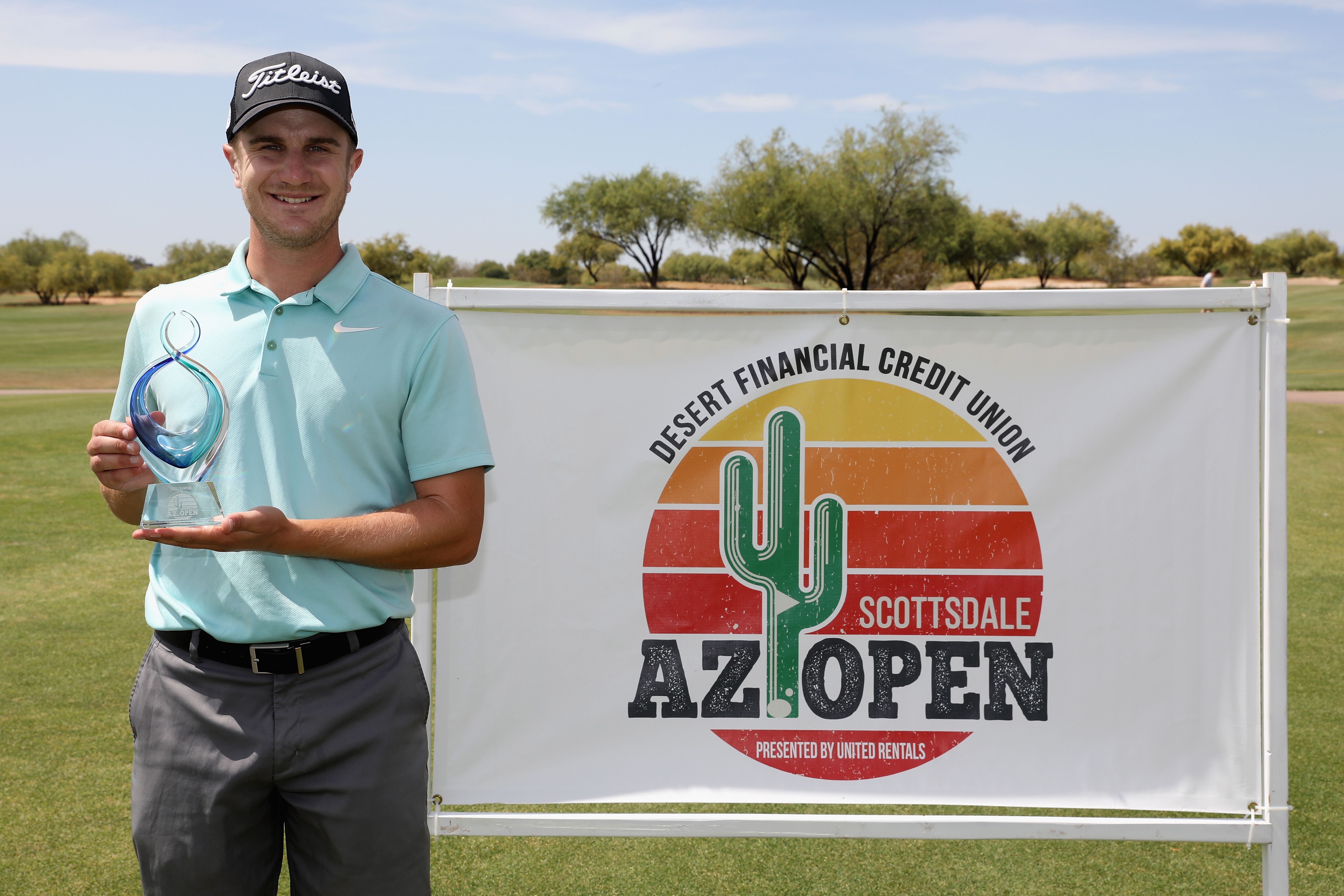 SCOTTSDALE, Ariz. — Zach Smith won his first tournament as a professional on Thursday, shooting a final-round 62 to claim victory at the Scottsdale AZ Open at Talking Stick Golf Club.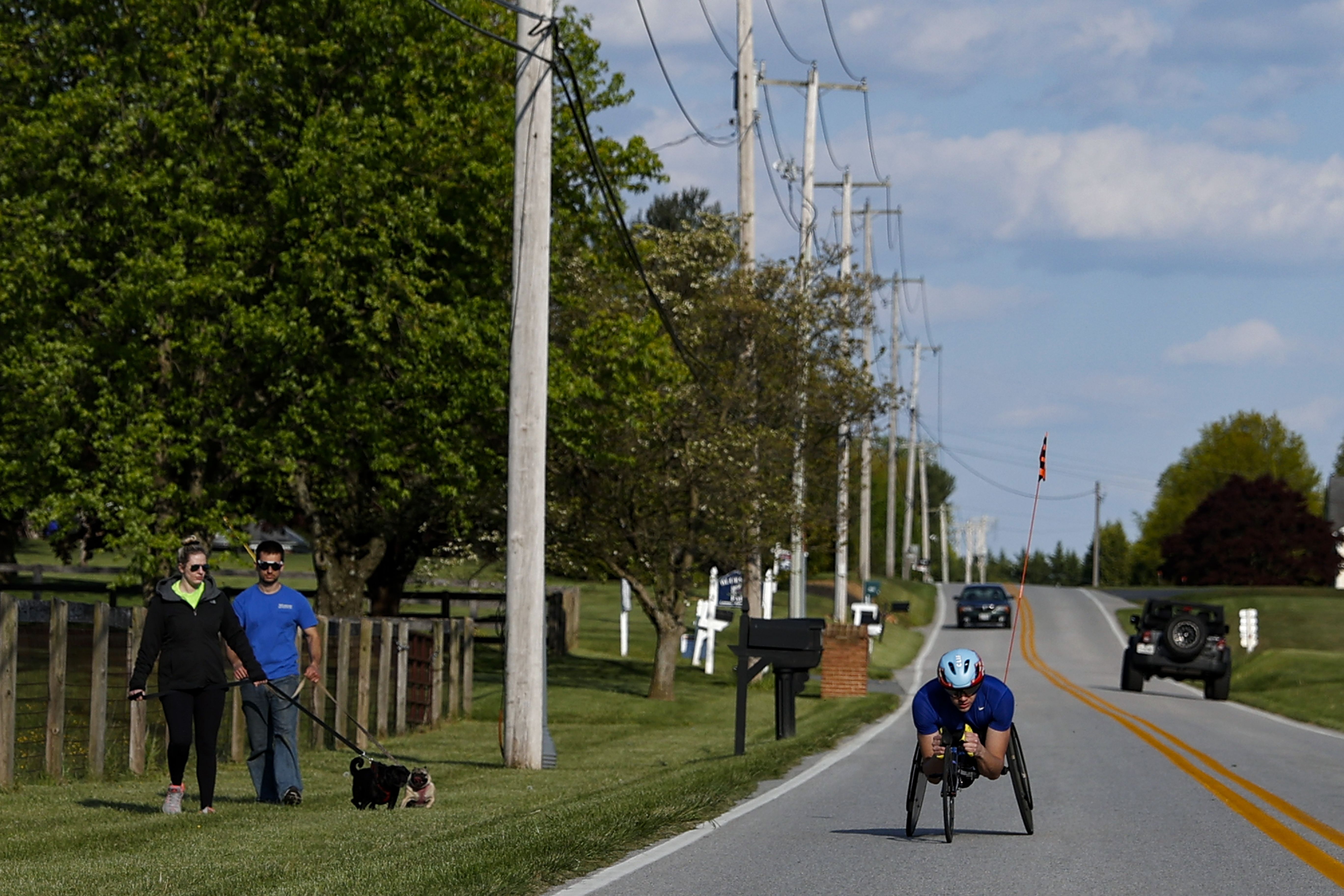 MOUNT AIRY, Md. — U.S. Paralympian Daniel Romanchuk, who competes primarily in wheelchair racing events and has won the New York City, Boston, Chicago and London marathons, trains near his home.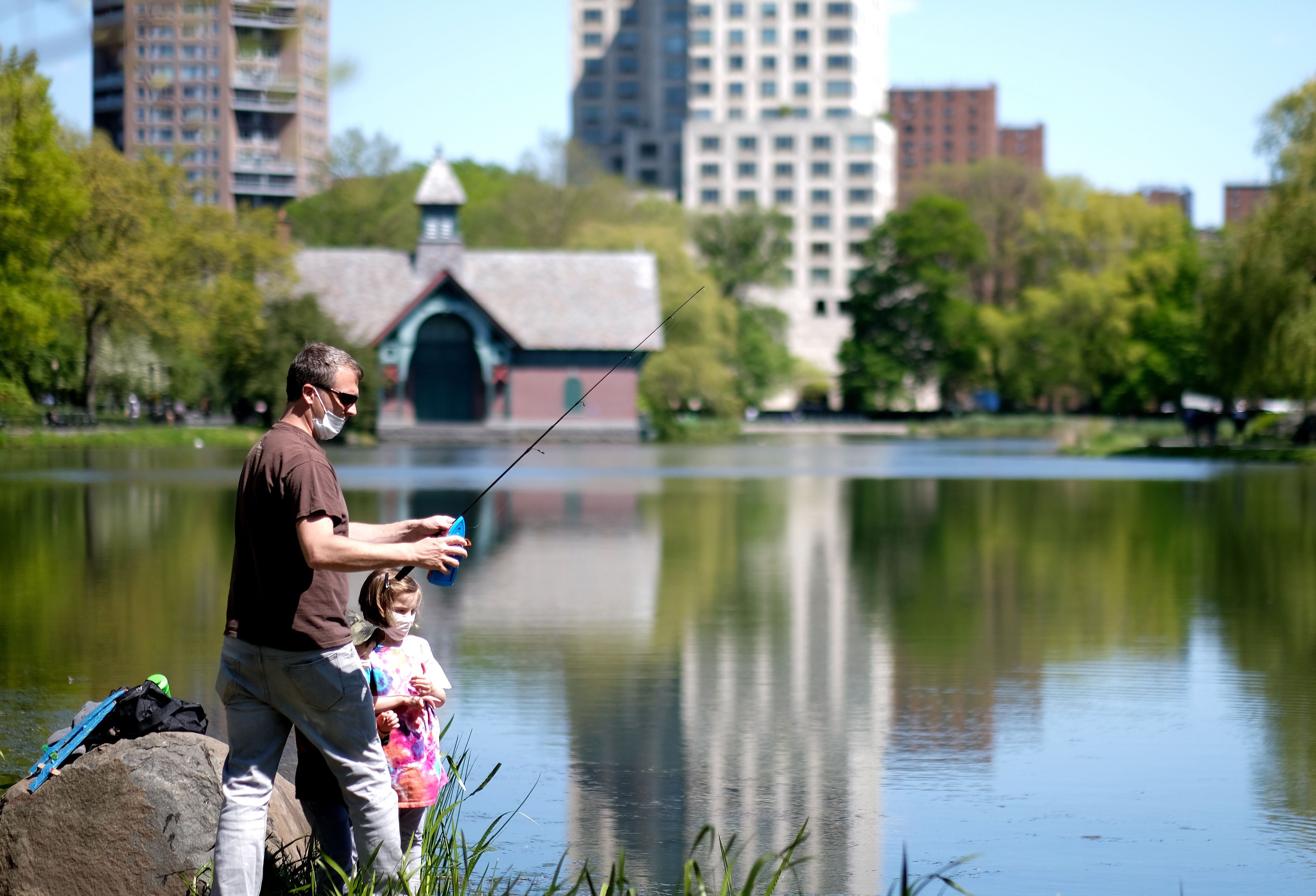 NEW YORK — A family dons masks while fishing in Central Park.
6. May 15, 1941: ⚾️ "The Streak" begins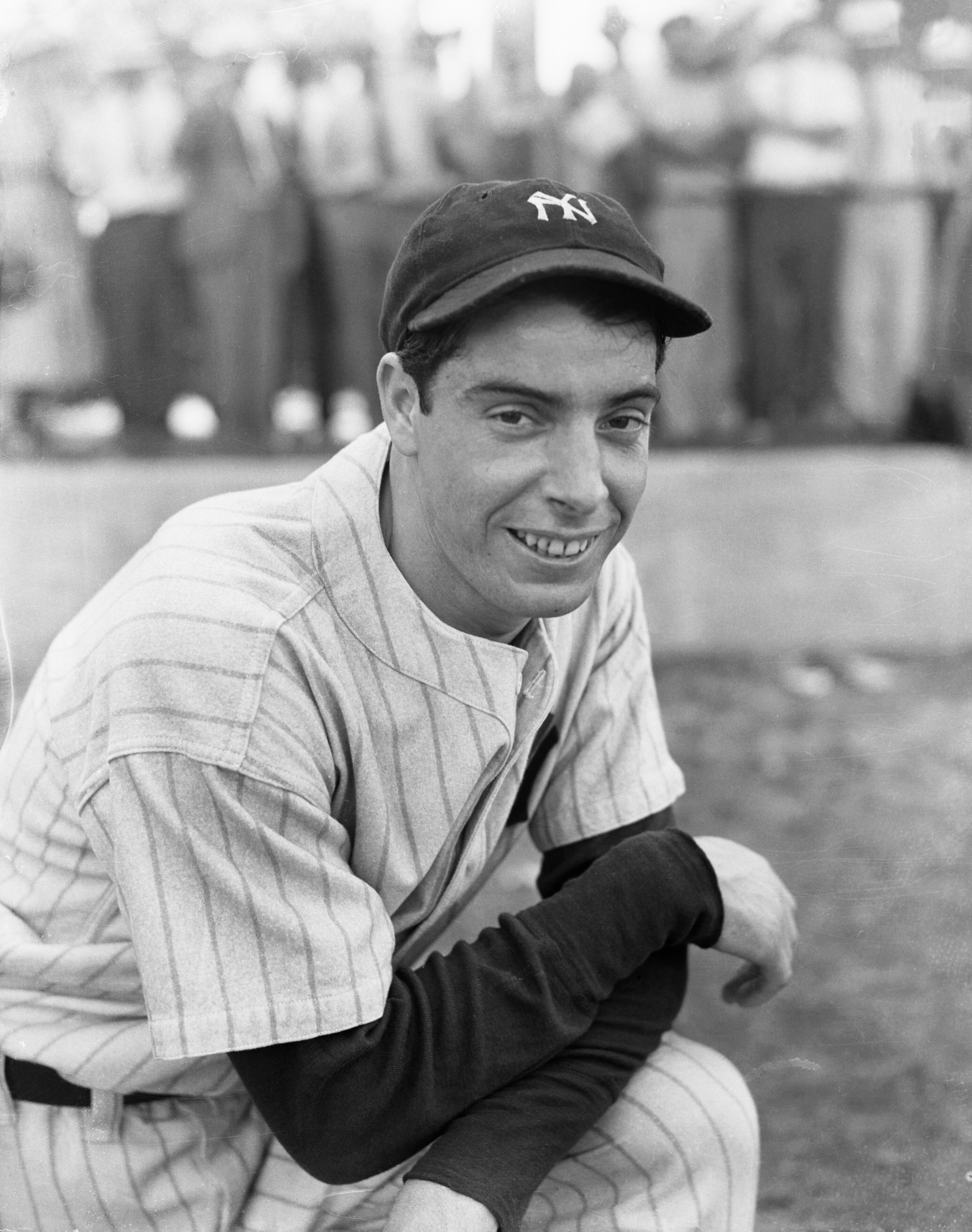 79 years ago today, Joe DiMaggio went 1-for-4 with an RBI single, quietly starting what would become a historic, 56-game hitting streak.
Why it matters: It's the longest streak ever, 12 games better than any other since. And considering the way the game has changed in the decades since, it might just be the most unbreakable record in the sport.
Anatomy of 'The Streak": From May 15 to July 16, DiMaggio raised his average from .306 to .375 on the back of 22 multi-hit games (also, getting at least one hit a day tends to help in that department).
His streak reached 18 against the Indians on June 1, when third baseman Ken Keltner couldn't quite handle a rocket off Joe's bat. Keltner filed that hit away for later.
On July 17, playing the Indians again, Keltner made sure to play DiMaggio deeper, robbing him twice with exceptional backhanded grabs. The streak was over.
By the numbers: It's a toss-up which number 1941 is more well-known for: 56 or .406.
During the streak, DiMaggio went 91 for 223 (.408) with 35 extra-base hits, 55 RBI and just 5 strikeouts.
But in the exact same stretch of games, a 22-year-old Ted Williams actually outhit DiMaggio, batting .412 with an absurd 50:9 BB:K ratio. He ended the season with a .406 average — the last time anyone's broken .400 — and finished second in the MVP race to DiMaggio.
Fun fact: In his 13-season career, DiMaggio belted 361 homers ... and struck out 369 times.
Go deeper: The heroes of 1941 (MLB)
7. 📚 Good reads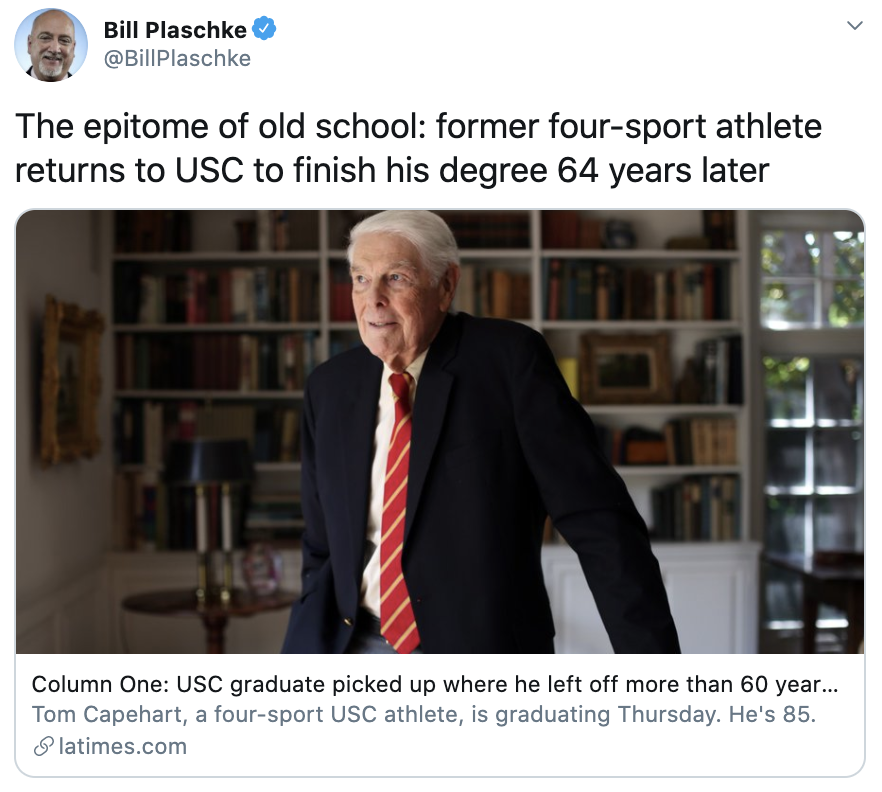 🎓 USC graduate picked up where he left off more than 60 years ago (Bill Plaschke, L.A. Times)
"Tom Capehart, 85, will be the literal definition of a graduating senior this week when [the former four-sport athlete] passes a two-credit course and completes his pursuit of a USC degree. 64 years after he started."
🏀 Michael Jordan faced better competition than LeBron James (Mike Prada, FiveThirtyEight)
"[The] data can't settle the MJ-LeBron debate entirely, but it can give us insight into whose roads to victory were tougher – albeit with some caveats."
🥇 Two climbers. Best friends. Only one ticket to the Olympics. (Ari Scheider, NYT)
"The Tokyo Games have been put off, but the battle to get there created an unusual rivalry in an event that has never been in the Olympics before."
8. The Ocho: ⚾️ Blitzball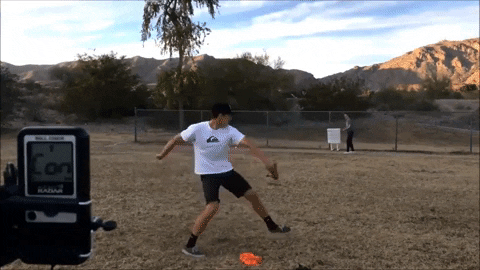 Blitzball is essentially Wiffle Ball, but with a specially-designed plastic ball that makes even the most impressive Wiffle curves look pedestrian, Jeff writes.
Blitzball was invented in 2007 by Aaron Kim, who thought it would be fun to create a modified version of the standard backyard baseball game. It has since become a decently-sized competitor, if not a true rival, to Wiffle.
🎥 Watch:
9. ⚽️ Soccer trivia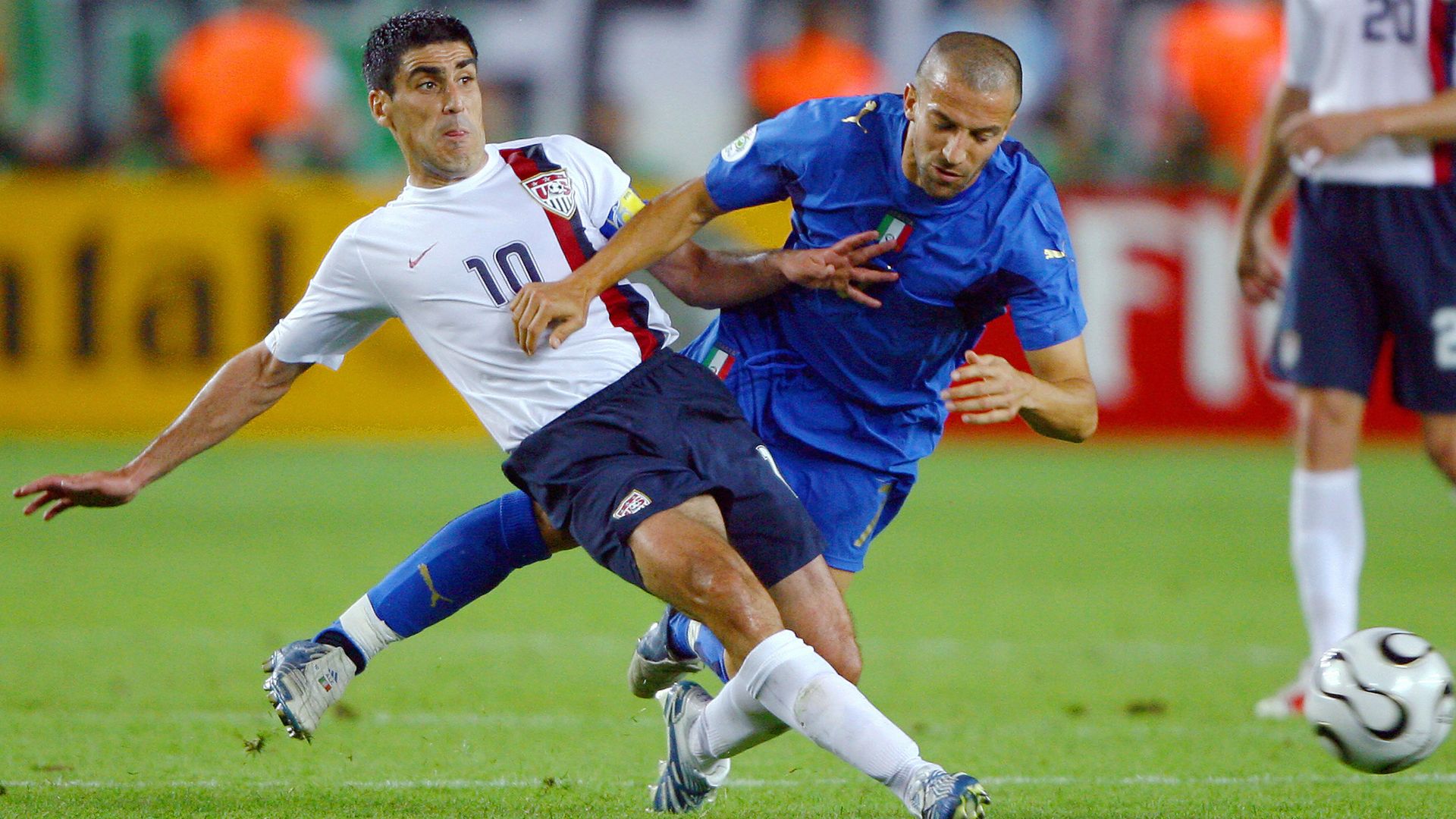 Reyna's 112 caps (i.e. appearances in international games) ranks 10th in USMNT history.
Question: Who ranks first with 164 caps?
Hint: Retired in 2004.
Answer at the bottom.
10. ❤️ Why we love sports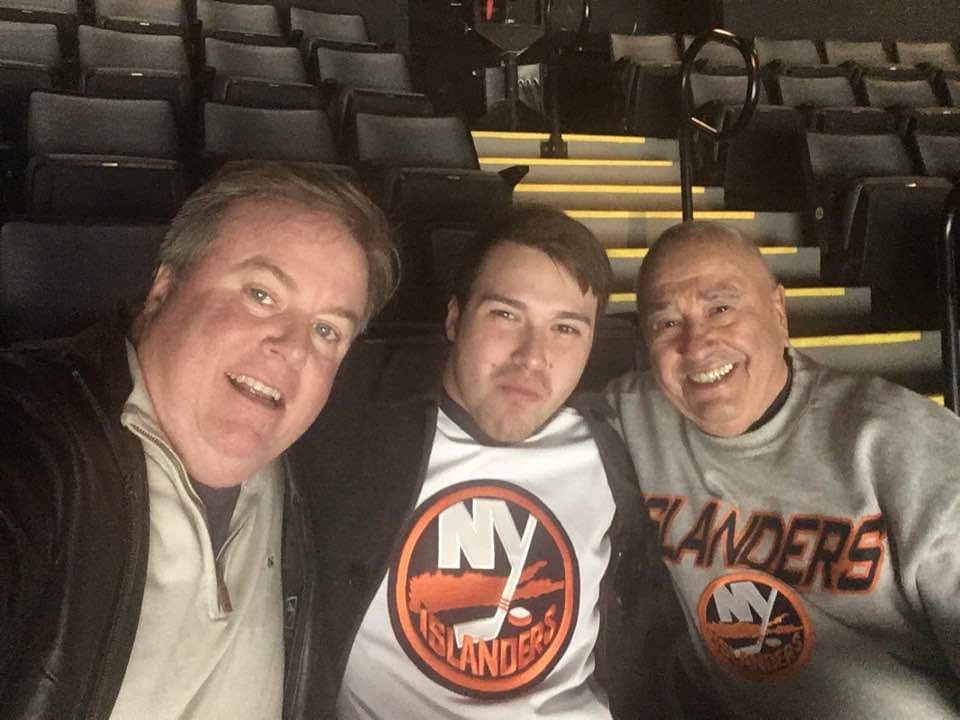 Sean M. (Long Island, N.Y.) writes:
"My grandparents emigrated from Santiago, Chile, to Long Island, New York, in 1969. In this move, my grandpa, Nino, had to sacrifice one of his favorite pastimes: soccer. Due to soccer's lack of popularity in America at the time, he felt there was something missing in his new home.
"To Nino, soccer was more than a game. It was an obsession. He was hopefully optimistic that his sport would catch on in the U.S., as Pelé continued to gain international attention and the New York Cosmos entered the local scene in 1971. Regardless, there was still a void in his life.
"In 1972, a new hockey team moved to their area: the New York Islanders. Hockey was a new game to Nino, but much of the gameplay and fandom drew parallels to the sport he grew up loving. With this, he found a new love for the sport, team and community.
"In many ways, hockey became a bridge into the new culture that he would spend the rest of his life living in. He followed the Islanders from year-to-year, through highs and lows, and got to cheer them on during their historic early 80's run.
"Growing up, I remember Nino bringing me to games at the Nassau Coliseum. Most recently, I was able to bring him and my father to an overtime win against the Vegas Golden Knights to celebrate Nino's 84th birthday (see above).
"That's why sports are more than just a game. To me, sports are a way to make priceless memories with the people I love. For Nino, sports are a part of an immigrant's tale of growing into a new culture.
"For now, I can only see Nino through a glass door, but maybe one day we can go back to the Coliseum and shout 'Yes! Yes! Yes!' after an Isles win. Until then, we must stay safe and recognize the things that we love are worth waiting for."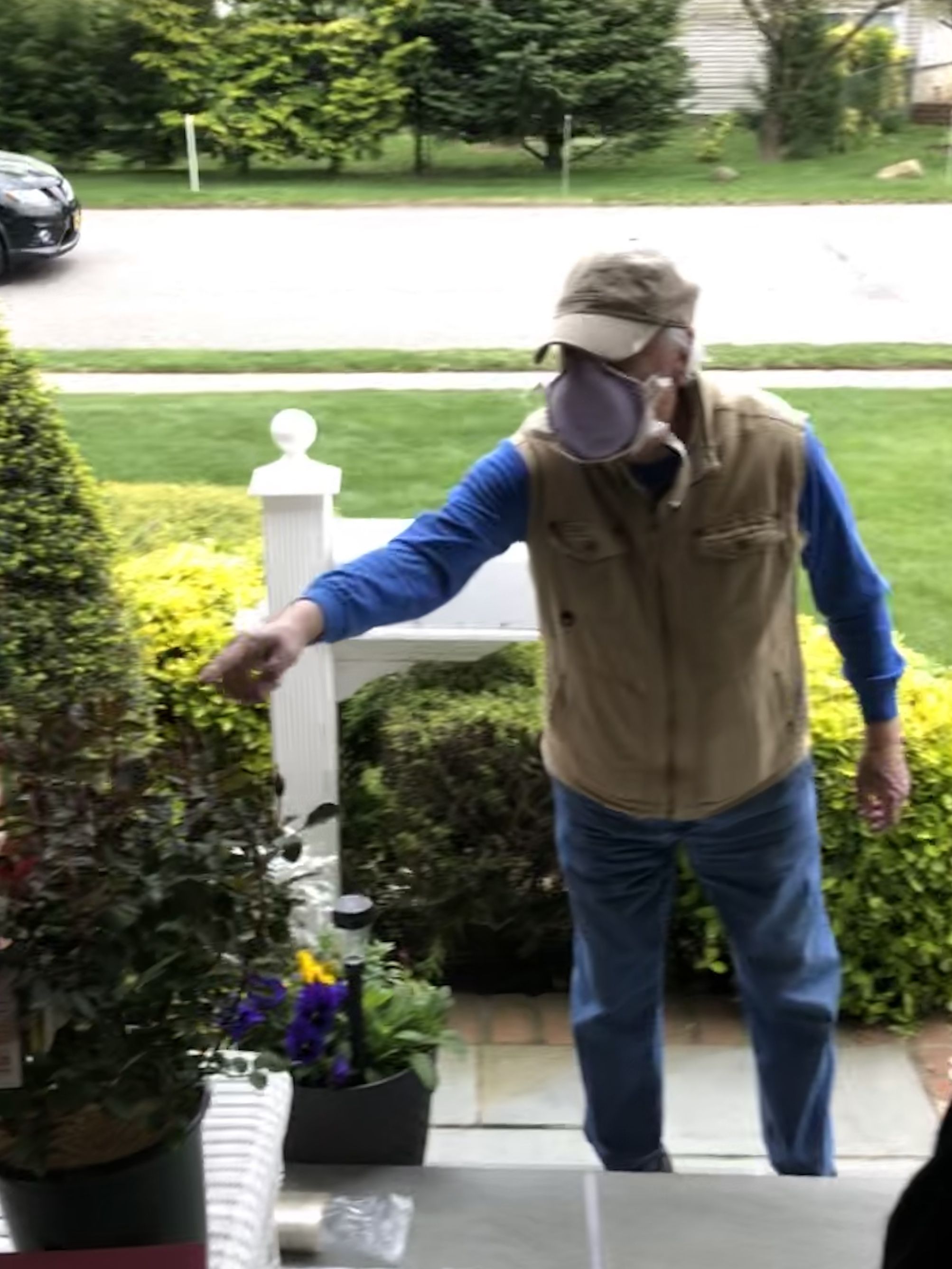 ✍️ Submit your story: Do you have a fondest sports memory? Or an example of sports having a positive impact on your life? If you'd like to share, simply reply to this email. We'll be telling your stories until they run out.