Axios Sports
June 09, 2020
👋 Good morning. MLB "negotiations" continued with a 76-game proposal from the owners. Will report back when something actually happens. Right now, it feels like we're still in the posturing stage.
Today's word count: 1,653 words (6 minutes).
1 big thing: 📈 Sports bettors pivot to stocks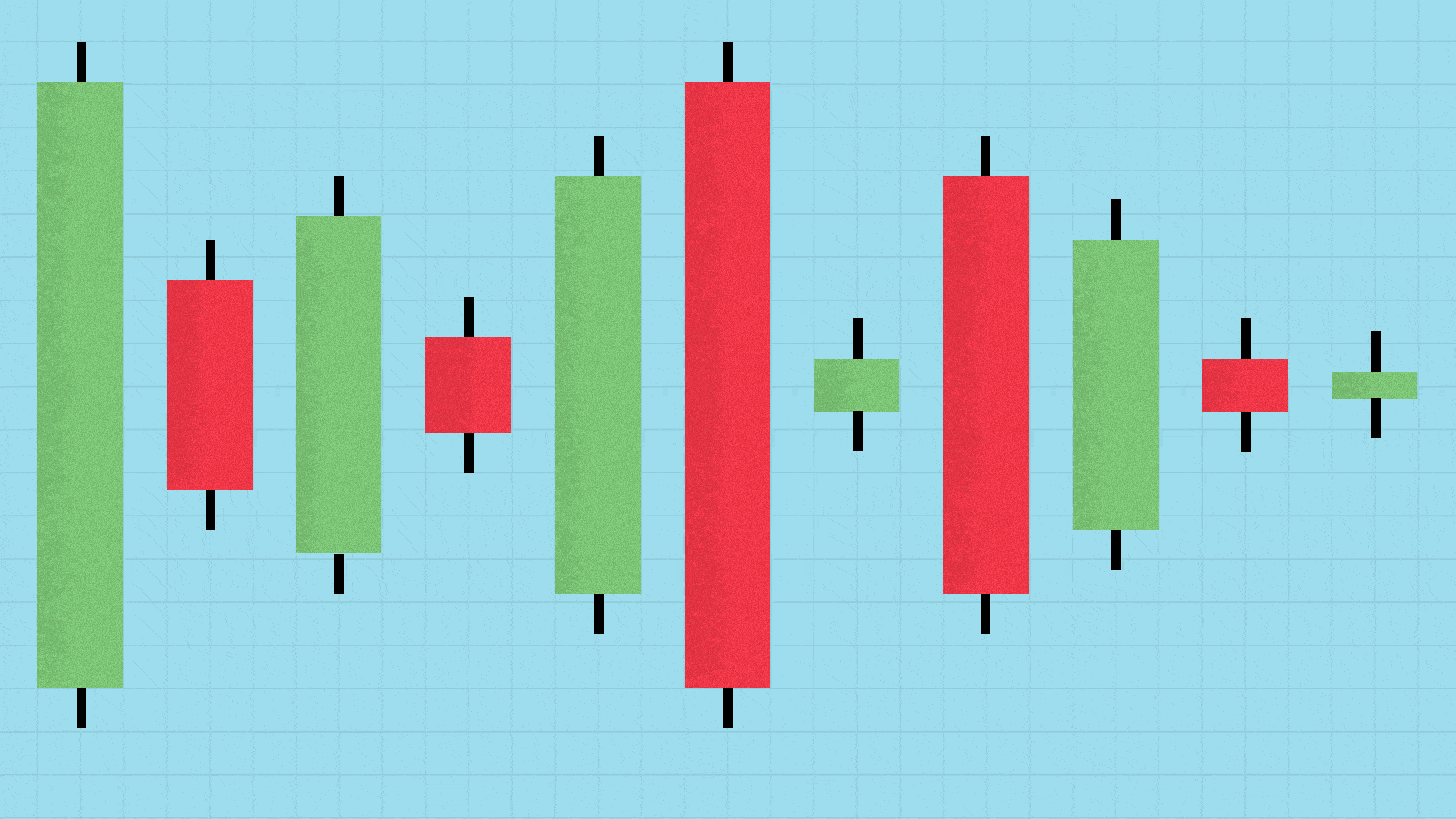 Professional investors have largely abandoned the stock market since the coronavirus pandemic sent U.S. stocks to the fastest bear market in history, but a massive group of sports bettors and bored millennials have jumped into the retail stock trading market with both feet, Axios' Dion Rabouin and I write.
Why it matters: They may be a driving force pushing U.S. stocks to their recent highs and potentially driving them further.
What's happening: Online brokerages have seen a record number of new accounts opened this year, and the big four — ETrade, TD Ameritrade, Charles Schwab and Interactive Brokers — executed as many trades in March and April as in the whole first half of last year, per public disclosures.
Retail traders have shown unusual buying patterns, and the use of educational resources is "three to four times what we'd normally see," Steven Quirk, EVP of trading and education at TD Ameritrade, told Axios last month — evidence that users are new to investing.
Meanwhile, most professional investors were sitting on the sidelines, buying bonds rather than stocks.
Between the lines: Robinhood, whose easy-to-use app makes the transition between sports betting and trading seamless, boasts a similar customer base to most sportsbooks, notes Marc Rubinstein in his newsletter, Net Interest.
"43% of North American men aged 25–34 who watch sports also bet on sports at least once per week, and that's the same group that has flocked to Robinhood," writes Rubinstein.
"On the basis that their customers love sports betting, there's something meta about DraftKings itself having worked its way into more Robinhood portfolios than practically any other stock over the past month."
The big picture: Sports betting and stock trading are similar in that they both involve research, calculated risk and high-volume activity. In fact, most online betting platforms are modeled on stock exchanges, and Nasdaq provides sportsbooks with technology that was born in the financial markets.
The comparisons between the two have only increased with the rise of legal sports betting and the surge in mobile stock trading, two activities that cater to the thrill of short-term gains and losses.
"For a gambler, investing has a ton of similarities," said Barstool Sports founder Dave Portnoy, who has begun streaming his day trading sessions for an audience that normally consumes sports and sports betting content.
Barstool also changed its daily gambling radio show from "Picks Central" to "Stocks Central" — further evidence of the crossover between the two.
The bottom line: Day trading has replaced sports betting as a form of entertainment for many Americans amid the shutdown, and this phenomenon could partly explain the current disconnect between the economy (down) and the stock market (up).
Go deeper: Sports betting stocks are surging (Axios)
2. 🏋️‍♂️ Crossfit's mass exodus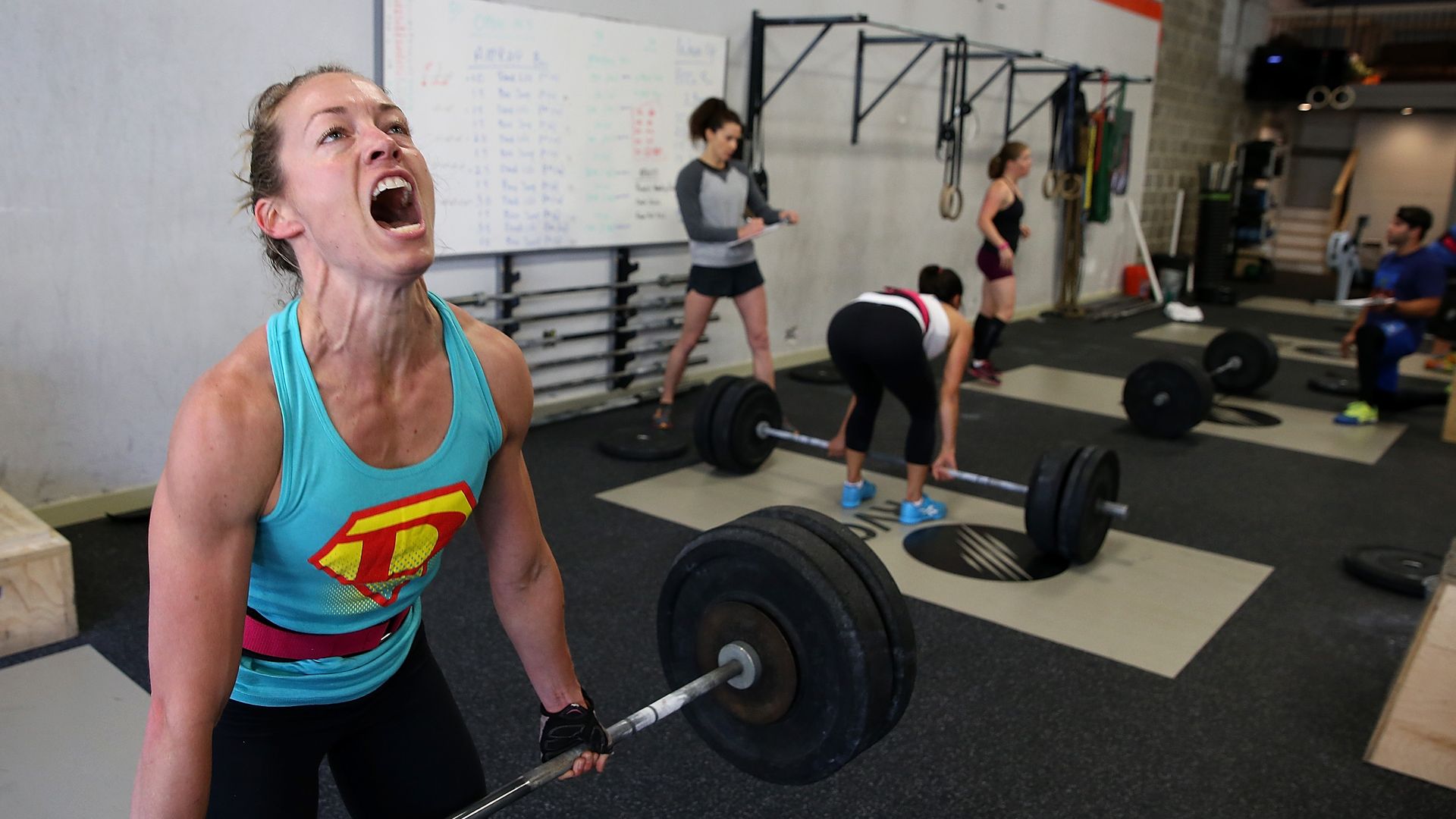 Multiple sponsors, affiliated gyms and athletes have abandoned CrossFit following a controversial tweet (and other comments) from company founder and CEO Greg Glassman about the death of George Floyd.
The backdrop: Founded in 2000, CrossFit has exploded in popularity as both a brand and a fitness regimen. Coaches become CrossFit-certified, gyms pay to be affiliated with the company and top-tier athletes compete annually in the CrossFit Games.
Driving the news:
Reebok said it will end its relationship with CrossFit when its contract is up at the end of this year, and another major sponsor, Rogue Fitness, is considering doing the same.
Multiple gyms across the country have removed "CrossFit" from their names, which also means they will stop paying the company affiliate fees.
Several top-tier athletes, including three-time defending CrossFit Games champion Tia-Clair Toomey, have spoken out and indicated that they might not participate in future competitions.
What's next: Many believe Glassman's remarks will lead to a split between the CrossFit brand and the fitness community that has long identified with its name.
"People are disassociating from the brand [but] they're not disassociating from the workout style. ... The sport is going to change. It's going to take on a different name. What that is, I don't think anybody knows yet."
— Gym owner C.J. Martin,
via USA Today
3. 🏈🏀 Racial report cards: NFL vs. NBA
Athletes across all sports have joined the nationwide protests against police brutality and racial inequality, and teams and leagues have issued statements supporting the cause.
When the protests die down, the conversation will inevitably shift to action steps, with increased attention paid to things like hiring practices and employee diversity.
By the numbers: Of the big four leagues, the NFL and NBA have by far the highest percentage of black players. But how do they compare when it comes to African American representation in non-player roles? The answer is above.
According to TIDES (The Institute for Diversity and Ethics in Sport), which releases annual racial and gender report cards for leagues and other organizations, the NFL received a B for racial hiring in 2019, while the NBA received an A+.
More reports:
Go deeper: NFL moves to expand Rooney Rule (Axios)
4. 🏟 No fans = no home field advantage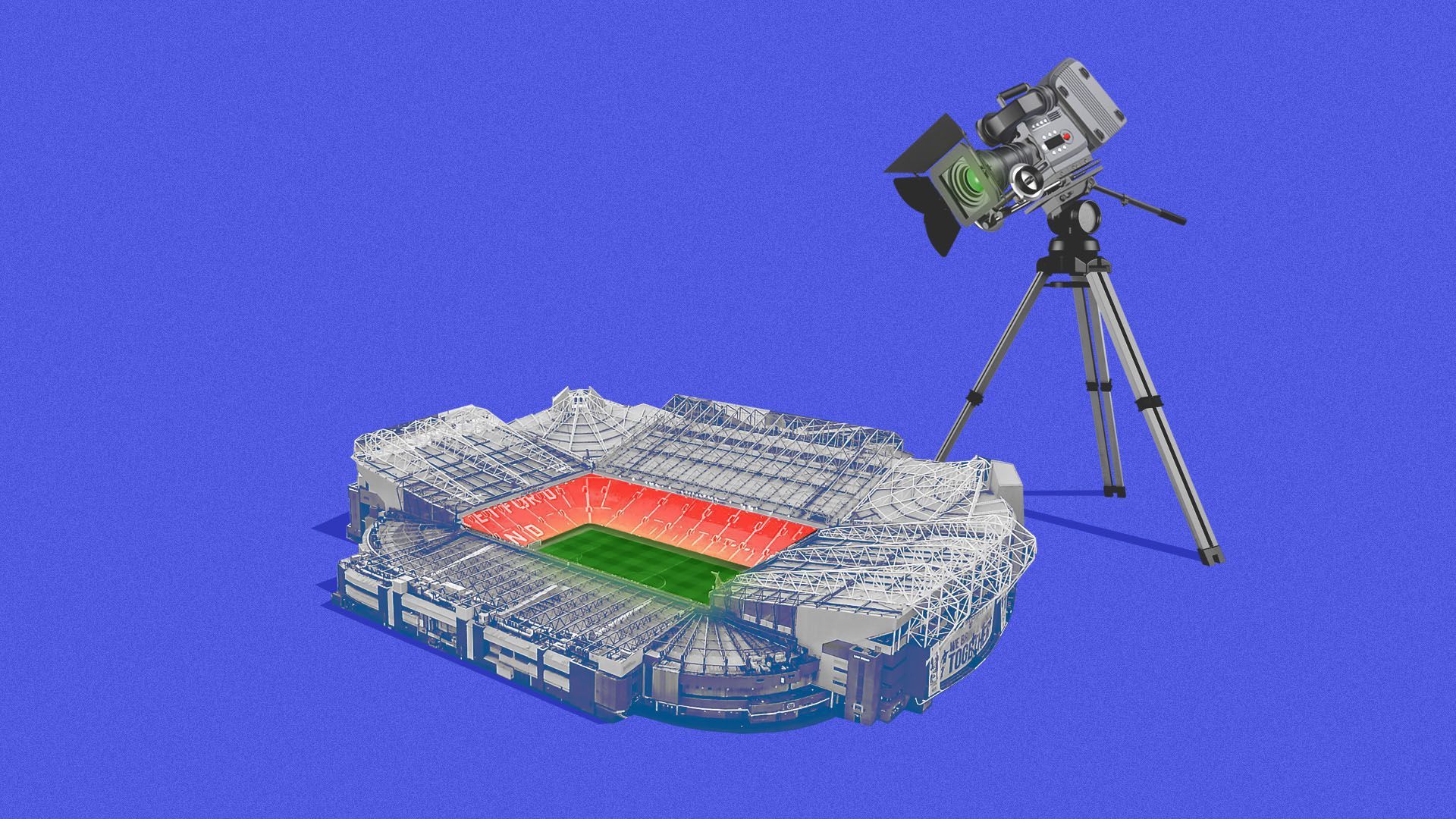 Home field advantage is important across virtually every sport, but judging by what we've seen in Germany's Bundesliga and other soccer leagues, the advantage it provides may vanish behind closed doors.
By the numbers: Since the Bundesliga returned in front of empty stands, home teams have won just 21.7% of matches (10 of 46 games), down from 43.3% before the shutdown, per ESPN.
The same trends have been seen in Estonia (11 home wins after 29 games) and Czech Republic (10 home wins after 32 games).
5. ⚾️ Ranking MLB's all-time rosters (No. 7)
We're ranking the all-time rosters for all 30 MLB teams. Note: Rosters based only on time spent with this specific team. Thoughts? Email me at [email protected].
7. Cleveland Indians
The power-speed combo on this team is off the charts, and with four legitimate leadoff options, I've pushed Kenny Lofton — probably the fastest guy on the team — down to the ninth spot as the "second leadoff," charged with turning the lineup over to a trio of guys with a combined .425 OBP.
Year established: 1901 (as the Cleveland Bluebirds)
All-time record: 9,477-9,037 (.512)
World Series Championships: 2
Hall of Famers (indicated by *): 11
Starting lineup:
OF Joe Jackson (34.9 bWAR with team)
2B Nap Lajoie* (79.8)
OF Tris Speaker* (74.3)
DH Manny Ramirez (30)
1B Jim Thome* (48.1)
3B Al Rosen (32.3)
C Carlos Santana (28.9)
SS Lou Boudreau* (61.7)
OF Kenny Lofton (48.5)
On the mound: SP Bob Feller* (63.4)
Bench:
Infield: 1B Hal Trosky (30.3), 2B Bobby Ávila (28.5), 3B Ken Keltner (33.2), SS Joe Sewell* (45.4), C Víctor Martínez (19.2)
Outfield: Larry Doby* (41.7), Earl Averill* (51.9)
Utility: Albert Belle (27.4), Francisco Lindor (27.6)
Rotation: Addie Joss* (45.4), Stan Coveleski* (53), CC Sabathia (28), Early Wynn* (39.6)
Bullpen: José Mesa (10.4), Doug Jones (10.7), Cody Allen (8.6)
Additional notes:
Speaker holds the record for most doubles (792) and Lajoie is eighth (657).
Thome holds the record for most walk-off HR (13).
Joss is the all-time WHIP leader (0.968).
Jackson's .356 lifetime average is third all time (Ty Cobb, .366; Rogers Hornsby, .359).
Doby debuted just three months after Jackie Robinson in 1947, breaking the AL color barrier.
ICYMI ... 30. Rays, 29. Royals, 28. Diamondbacks, 27. Blue Jays, 26. Angels, 25. Padres, 24. Rockies, 23. Brewers; 22. Nationals, 21. Mets, 20. Orioles, 19. Twins, 18. Astros, 17. Marlins, 16. White Sox, 15. Athletics, 14. Phillies, 13. Braves, 12. Pirates, 11. Mariners, 10. Rangers, 9. Cardinals, 8. Dodgers
Huge thanks to Tom Stone, whose book "Now Taking the Field: Baseball's All-Time Dream Teams for All 30 Franchises," provided the inspiration for these rosters.
6. June 9, 1901: ⚾️ Giants hit parade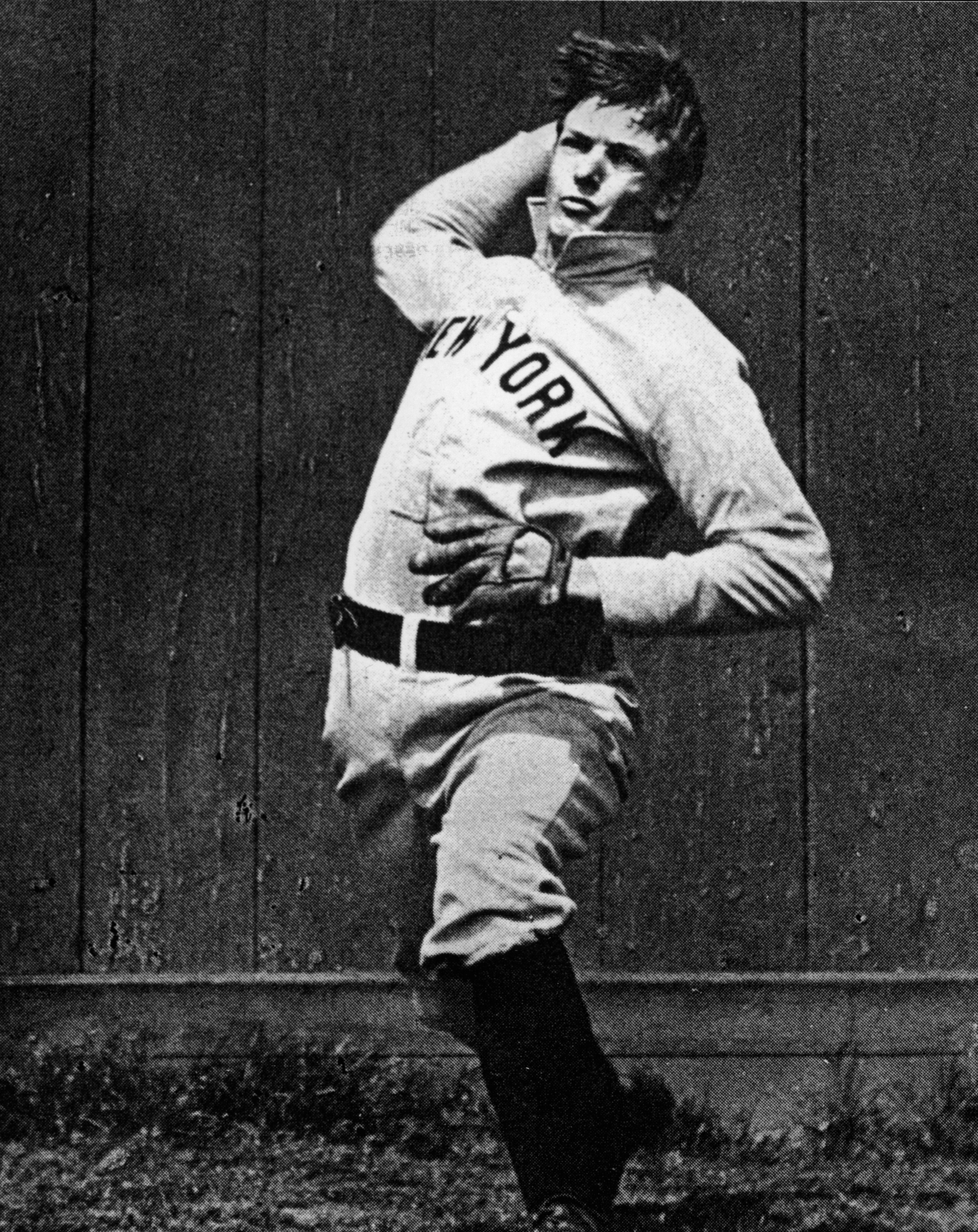 119 years ago today, the New York Giants recorded 31 hits in a 25-13 win over the Cincinnati Reds — tied for the most by any team in a nine-inning game since 1900 (Brewers, 1992).
Details: All three Giants outfielders smacked at least five hits, but unless someone has a 119-year-old sports section lying around, the full box score remains a mystery to the internet (and, thus, to me).
Christy Mathewson, the 20-year-old future Hall of Famer, pitched his first full season that year, leading the Giants with 20 wins and a 2.41 ERA.
The Giants and Reds were in first and second place in the NL after this game, but ended the season at the bottom of the league.
The backdrop: 1901 was the year that the American League claimed major league status. The eight charter franchises:
Chicago White Stockings (now White Sox)
Boston Americans (now Red Sox)
Detroit Tigers (unchanged)
Philadelphia Athletics (now Oakland Athletics)
Baltimore Orioles (dispersed in 1902)
Washington Senators (now Minnesota Twins)
Cleveland Bluebirds (now Indians)
Milwaukee Brewers (now Baltimore Orioles)
Go deeper ... Christy Mathewson: The first face of baseball (Baseball HOF)
7. 📚 Good reads
🥇 Kurt Thomas was "the game changer" (Christine Brennan, USA Today)
"Kurt Thomas, who died Friday at 64 ... became the first U.S. male gymnast to win a world championship gold medal [and] would have been a favorite at the 1980 Moscow Olympic Games, except he never got the chance to go."
🏀 The NBA player whose family marched with MLK (Ben Cohen, WSJ)
"Indiana Pacers guard Malcolm Brogdon's grandfather was a leader in the civil-rights movement. Now he's finding his own voice."
⚾️ "Adopt a Minor Leaguer" provides players financial support, friendship during pandemic (Scott Allen, WashPost)
"The program, started by a Minnesota Twins fan, has matched nearly 450 minor league players with sponsors ... who commit to spending roughly $100 to $150 a month on care packages, gift cards or other types of monetary support."
8. The Ocho: 🏁 Shovel racing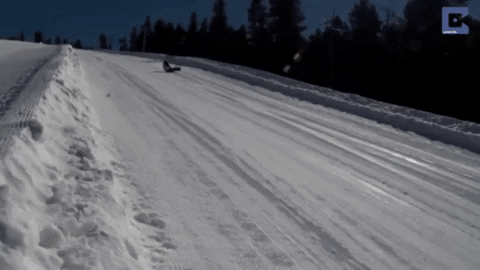 In the 1970s, ski lift operators at New Mexico's Angel Fire Resort began using shovels as quick and easy modes of transportation down the hill. The innovation became a hobby — and the hobby became a sport, Axios' Jeff Tracy writes.
The big picture: By the 90's, shovel racing had grown in popularity, with riders modifying standard shovels into a hybrid of bobsleds and snowmobiles.
At the inaugural Winter X Games in 1997, modified shovel racing reached its apex. But a horrible crash during the event proved how dangerous it was.
That was the first and last time it appeared at the X Games, and lesser competitions were paused, too, as the sport assessed its future.
In 2010, Angel Fire went back to basics with an annual World Championship event, having outlawed any modifications beyond paint jobs and wax. Even on store-bought shovels, top racers can still exceed 70 mph.
🎥 Watch: Shovel racing highlights (YouTube)
9. 🏈 NFL trivia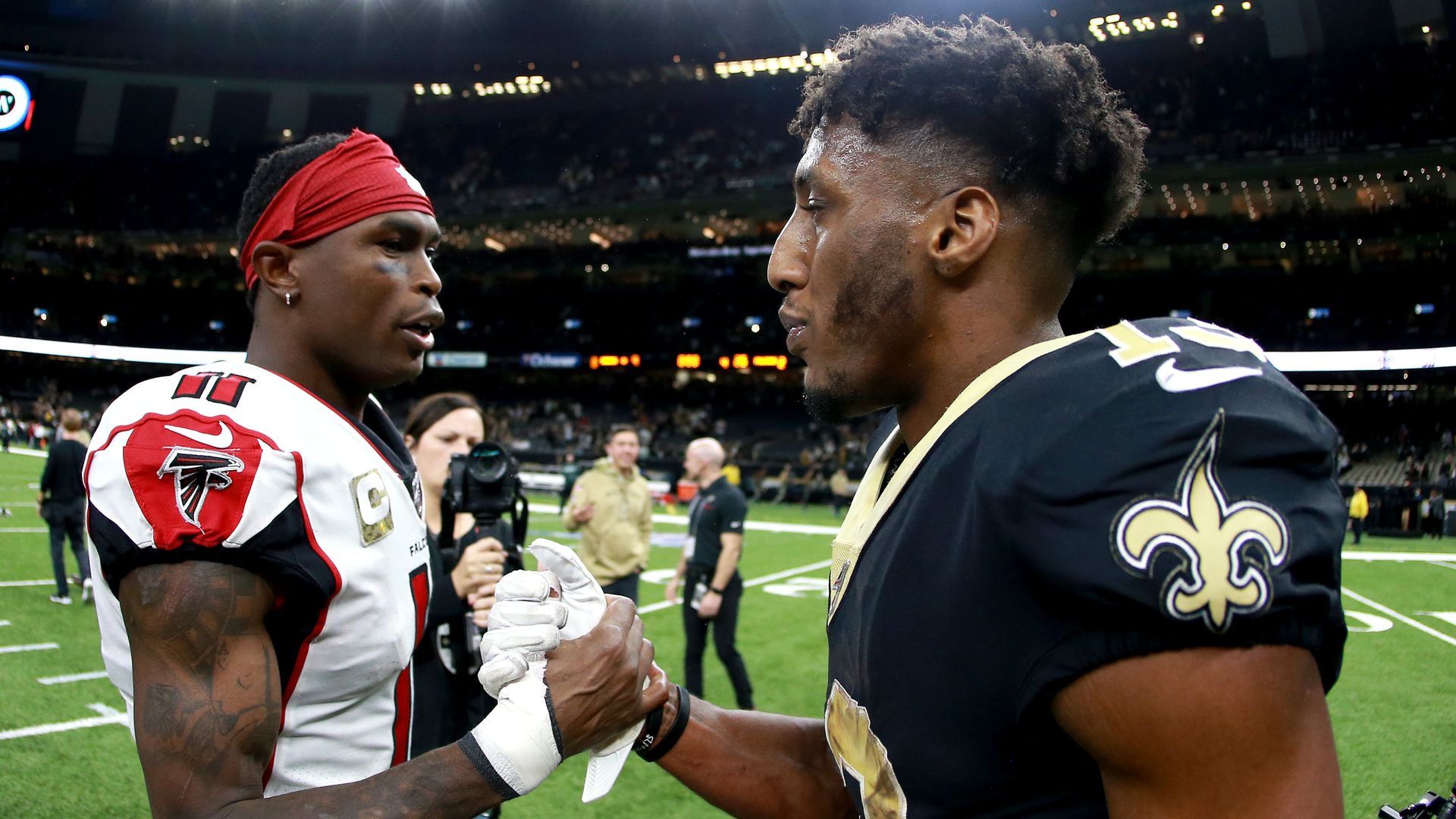 Just four NFL players have ever caught 125+ passes in a single season, and three are still active (Julio Jones, Michael Thomas, Antonio Brown).
Question: Who is the lone retired player on that list?
Hint: His season in question (143 receptions) happened this century.
Answer at the bottom.
10. ❤️ Why we love sports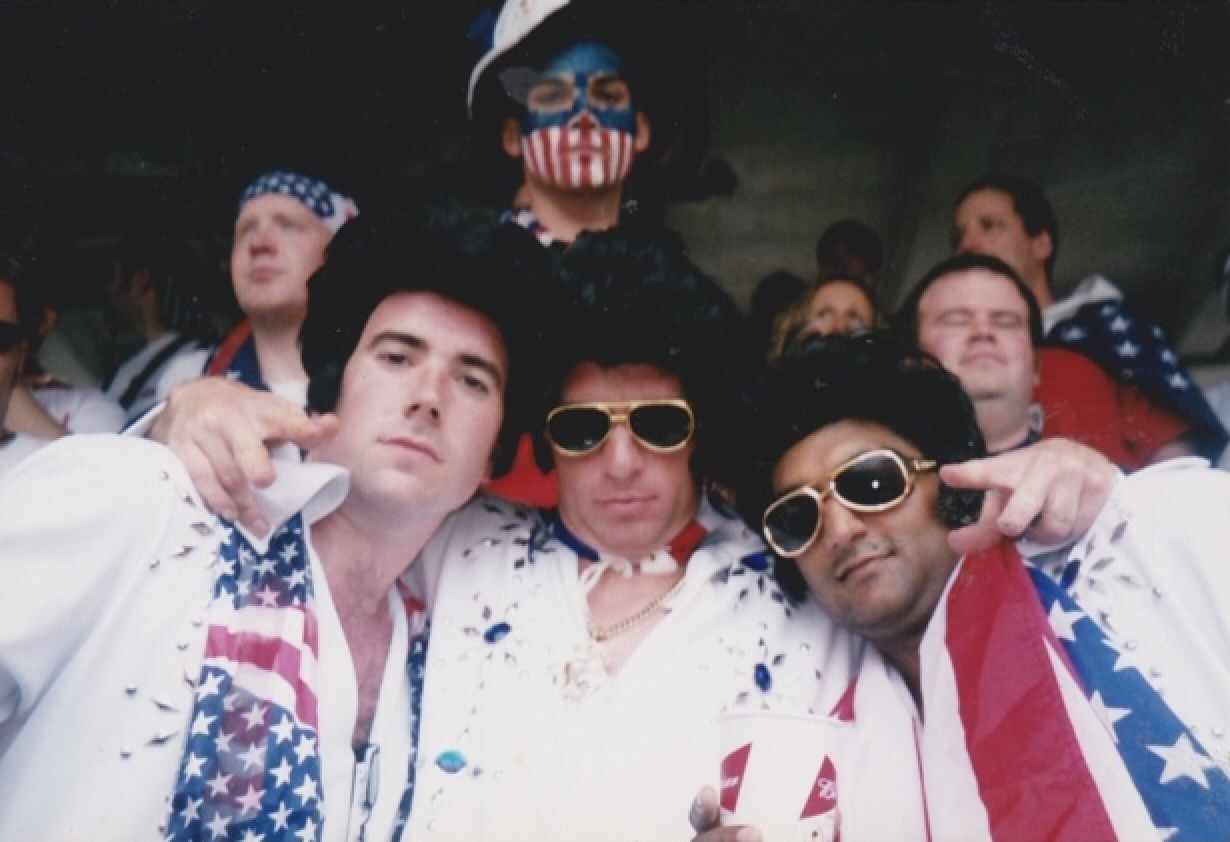 Manohar V. (New York) writes:
"Me and two friends attended the 1999 Rugby World Cup in Dublin, where we watched the U.S. get thrashed by Ireland. It was there that we decided we needed to follow that up with a trip to the 2002 FIFA World Cup in South Korea and Japan.
"As still happens for international soccer, fans don garb that most defines their country, from the English 'Knights of the Round Table' to Mexican Aztecs. Toying around with ideas, my friend Jimmy mentioned Elvis, and we immediately knew that was the winner.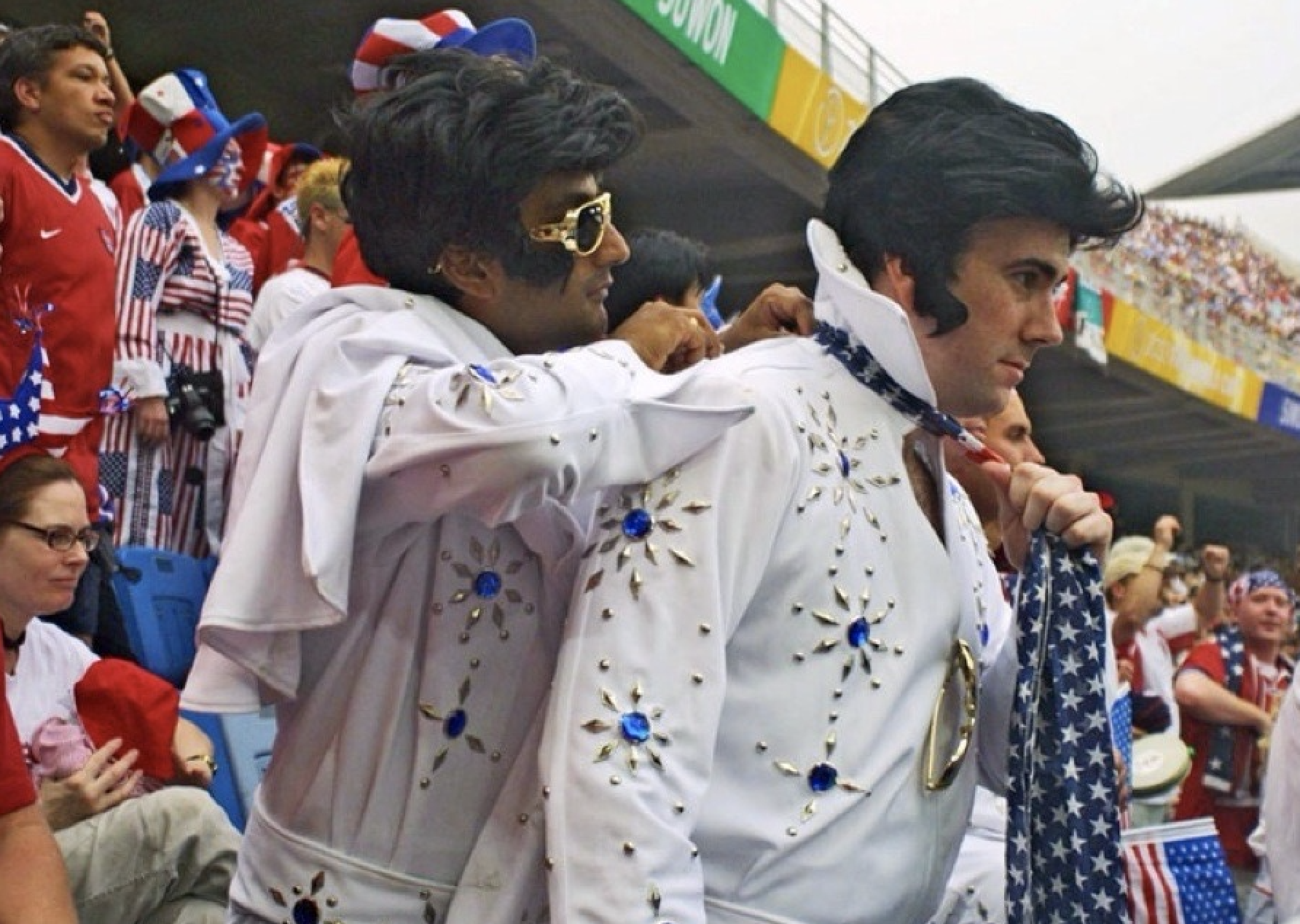 "The two-week, nine-game trip to South Korea was incredible fun, and I'll never forget looking at each other before the U.S.-Portugal game knowing it was finally time to get our gear on.
"The run to the quarters was a thrill, and what made it extra special was that, outside of the U.S. military stationed in Asia, it was still a relatively small band of fanatics who flew across the world to support the red, white and blue."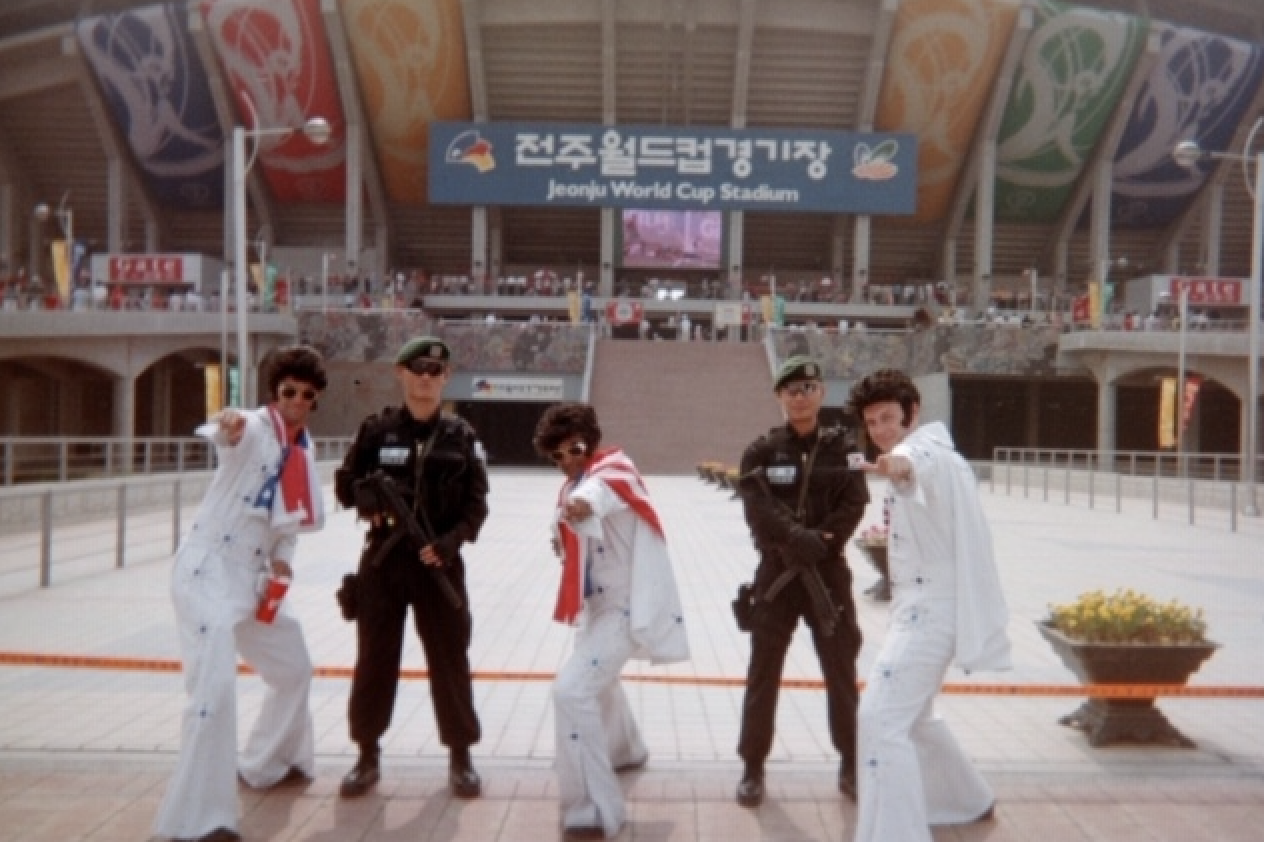 ✍️ Submit your story: Do you have a fondest sports memory? Or an example of sports having a positive impact on your life? If you'd like to share, simply reply to this email. We'll be telling your stories until they run out.
Talk tomorrow,
Kendall "Pivoting to stonks" Baker
Trivia answer: Marvin Harrison